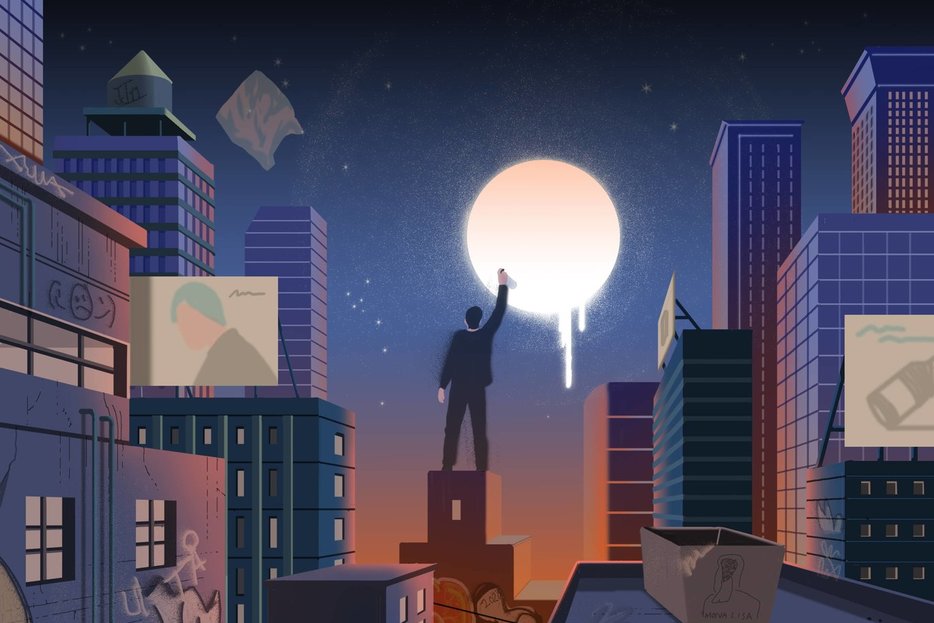 There's something special about the anonymous graffiti artist with his own cult following.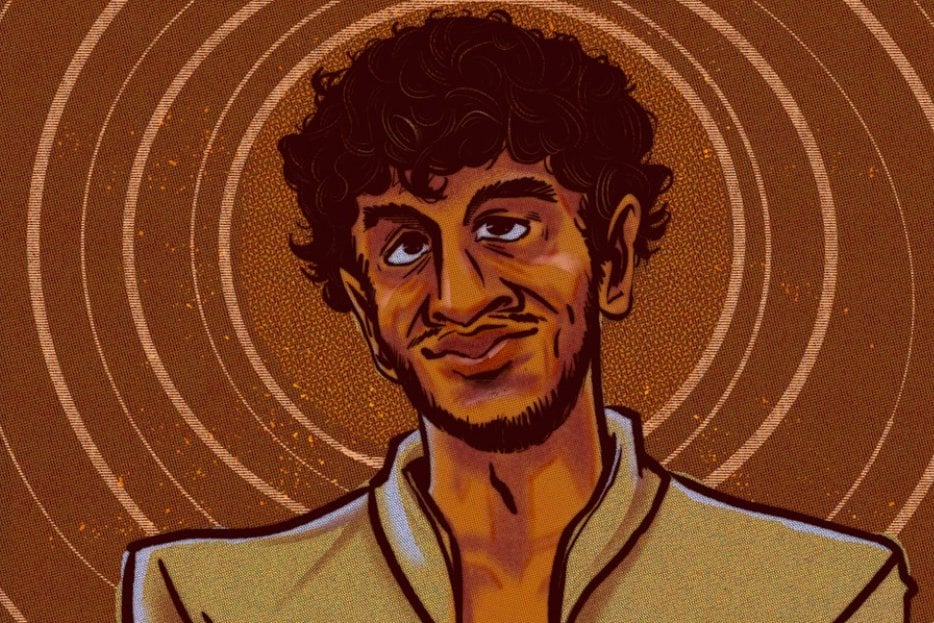 I've always believed that a carefully chosen frame makes for the more appropriate film poster.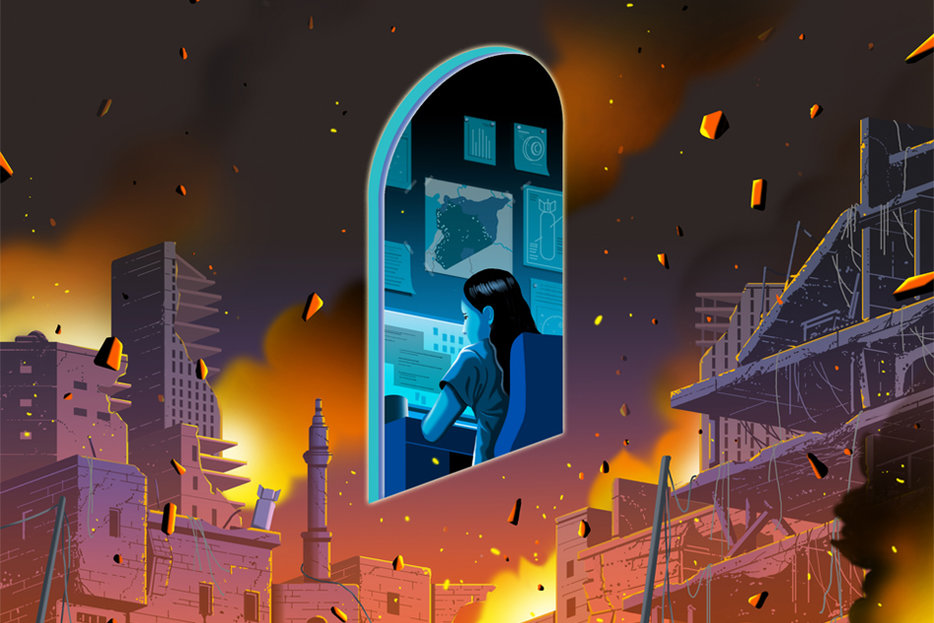 On the surreal nature of secondary trauma.
Latest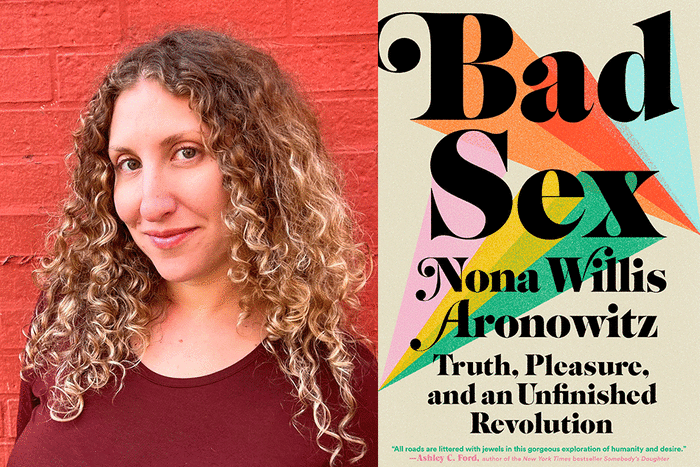 The author of Bad Sex on the body horror of pregnancy, selling books about sex, and why this might be her last word on her mother's body of work.
My favourite plot twist (spoiler alert!) in Bad Sex (Plume), the new memoir-cum-feminist-history by Nona Willis Aronowitz, is that the chapter "The Real Experts" seems at first to be about heteronormative motherhood, but ends up being about liberation through abortion. My least favourite plot twist about the ongoing cultural politics that Bad Sex documents is that when I first read it earlier this year, abortion was still a constitutional right in America. It's good to live in a reality in which rigorous personal writing on sex appears on our bookshelves when we need it most, but goddamn, it would be nice if we weren't always in such dire need of good timing. Bad Sex is an odyssey through Aronowitz's life as a slut and a reader. There are as many vivid scenes of her voraciously consuming research in a library as there are of her adventures in dating. The inner life she documents is one that defies the myth of the nymphomaniac: as she searches for meaning through sexual experience, she also documents profound intellectual analysis and complicates everyday human emotions such as annoyance and heartbreak. Aronowitz uses the stages of her post-divorce sexual escapades as prompts to research topics from race to queerness, from the institution of marriage to the feminist porn wars. A chapter on non-monogamy becomes both an investigation of anarchist Emma Goldman's relationship to romantic jealousy and a discovery that Nona's dad cheated on her mom. One of the book's most refreshing angles is the choice to explore the topic of women's pleasure by interviewing female clients of male sex workers. All the while, her memoir passages have the refreshing frankness of an early 2010s hookup blog. The prose is infused with natural humour, as when (in the essay on bisexuality, "In It For The Dick") she concludes that for her, sex with women isn't "the difference between 'roller skates and a Ferrari,'" as described by Rita Mae Brown in Rubyfruit Jungle, but "more like being gifted a Ferrari when you don't have a driver's license, and anyway, you live a block away from the subway." A great deal of sexual scholarship and literature seems devoted to distancing itself from lust to be deemed legitimate. Bad Sex does what more sexuality books should do: prove that our politics can be horny as hell. Tina Horn: In the essay on reproductive justice in Bad Sex, you tell the story of your own abortion. In this politically catastrophic summer of 2022, what I want to ask is: what is the question you're most tired of being asked about abortion, and how do you wish we were talking about it instead? Nona Willis Aronowitz: The biggest a-ha moment I've ever had when it comes to abortion was in a Sally Rooney essay about the topic, wherein she points out that in no other circumstance does one human legally have a right to avail themselves of the blood and organs of another human, even in the case of a corpse's organ donation. So, it really frustrates me when people ask, "Is a fetus a person?" Maybe it is some version of a person—so what? A person does not have the right to take over your uterus and cause permanent changes to your body in order to survive. This point really became vivid when I was pregnant this past year. Now that I've met my daughter Doris and experienced her inside my body, it does seem plausible that some parts of her personhood existed before she was born; she had the hiccups every day in the womb and still does, for instance. But as much as I love her and am happy she exists and feel very sad at the thought of her not being here, she still should not have a state-given right to violate my bodily autonomy, whether she's in utero or earthside. I appreciate that perspective from a new parent. Speaking as a child-free-and-proud person, the ethical philosophy of abortion is emotionally uncomplicated for me; and feelings influence politics, whether we like it or not. When I read family abolitionist Sophie Lewis ("A key correlate of viewing gestating as labor is that forcing someone to gestate against their will is forced labor") her ideas make perfect sense to me. The concept of pregnancy as a body horror violation of my autonomy is one of the reasons I've never wanted to have children. I like that you understand that, and still welcomed someone to take over your uterus. Yes—after being pregnant, I'm more sure than ever that having a wanted child is a profound act of generosity. If it's not wanted, it's absolutely body horror; and if it is, it's still frankly body horror (at least for me, it was) but body horror in context of a conscious, joyful invitation. In its first few chapters, Bad Sex could be read as a divorce memoir. It then morphs into something more slippery: an assessment of sexual politics at large through historical research, cultural criticism, and even an engagement with your mother through her writing. I'm curious if you set out to write something so genre-bendy, or if it started off as one thing and became another? To put it in the language of the book, what were your desires and drives when it came to writing this? I always knew the book was going to be genre-bendy—the memoir element of my story was so genuinely influenced and informed by history that it would have felt weird to focus too much on my personal story. That said, I discovered new historical touchstones and new family secrets as I got deeper and deeper into my research (and some books, like Angela Chen's Ace or Jane Ward's The Tragedy of Heterosexuality, were released in the midst of my writing process). So, there were certainly surprise twists and turns along the way. It's funny you mention divorce memoirs, because I definitely think of the first act of my book [as] fitting perfectly into that genre of freedom-seeking through obliterating one's romantic and domestic life. But my ultimate goal for Bad Sex wasn't just to end there—it was also to talk about what happens after you take the first step toward freedom, and then realize, "Oh shit, there's so much more to untangle here." The institution of marriage is a broken system, but so is the vast world of casual dating and "sex for sex's sake." There's the promise of pleasure (and the reality of it—I had a lot of wonderful times both in my marriage and afterwards, when I was fucking a ton of people). But there are just so many roadblocks getting in the way of that pleasure, too. I tried very hard to not have a "ride off into the sunset" vibe with any of it. I like the idea of divorce as a beginning instead of an end: a beginning of unprecedented sexual self-discovery and of the ideological explorations that make up this book. Can you talk more about those roadblocks getting in the way of pleasure, and sex for sex's sake being a broken system? Do you have a utopian vision of a system of love, sex, and commitment that works? The roadblocks were multi-layered: They came from all the different messages I'd received; from the traditional patriarchy to my mom's version of feminism to my own generation's interpretation of sexual liberation. There are lots of different, often clashing standards of how to be an acceptable sexual woman, and—despite feminism's history of consciousness-raising and the development of candid female friendship over the last few decades—not enough space to talk about those harmful standards. I found myself having doubts about my marriage and the importance of orgasms and my heterosexuality and my ambivalence about casual sex, and I'd feel embarrassed to vocalize these thoughts even with people (like my pro-sex feminist mom, like my progressive friends) who would ostensibly be receptive to them. When I say that "sex for sex's sake" is a broken system, I mean that we still haven't managed, decades after the 1960s sexual revolution, to solve the problem of quality, not just quantity. Put simply: a lot of casual sex is bad, especially for women. The uncomfortable fact is that good sex usually involves a certain level of vulnerability and surrender from its participants, and yet this quality is often discouraged during casual encounters. Women are told to have their physical and emotional guard up, but a state of self-protection seldom produces the kind of transcendent experiences one may hope for during sex. I can't say I have a fully coherent utopian vision of love, sex, and commitment, but I do know that some element of mutual care, empathy, and patience needs to be involved if the sex is going to be worthwhile. This doesn't mean good sex needs to take place in the context of a committed relationship, but it does mean that people need to be committed to kindness and attunement for the duration of the encounter, at the very least. And I also think that commitment needs to be de-coupled from old-fashioned ideas of monogamy, the source of so much pain in heterosexual relationships especially. Of course, monogamy is fine if it's actively chosen, but all too often it's the unspoken default, which not only breeds mistrust and jealousy but can also really get in the way of uncovering one's true desires. At the risk of being cringe, I have to tell you that Ellen Willis, your mother, has been one of my heroes since I was very young. Her writing about rock 'n' roll and sex gave me many a-ha moments, like, "Hey, I too could write professionally about the things I find endlessly fascinating." I return to her work a lot, including through her anthologies that you edited, when I'm seeking clarity in prose or analysis. Obviously, your relationship to her work has infinitely more layers of meaning. You write about her being there for you through her writing even though she's gone. How is this book a new stage of the work you began by archiving your mom's writing? Did the book ever feel like a ghost story? Writing this book felt really different than putting together her archive or editing those anthologies. This was me really dialoguing with her through her writing, and not always agreeing with her! I'm so glad I've preserved her work, but there's always the danger of inviting hagiography if I don't also critique and wrestle with my mother's ideas. And I really grappled with who she was as a person and a mother, not just a writer. She was someone who was fiercely loving and principled, but also at times overly boundaried and extremely hard on herself. Bad Sex feels like, in many ways, my final (and most complex) word on my mother's work—not that I won't keep grappling with her love and legacy privately, but I doubt I'll do another big project that features her work so prominently. So, in some ways, yes, it's totally a ghost story, because her unfinished business has finally, thoroughly been attended to, and I do feel a sense of peace about it that I didn't before. You write about personal sexual situations where your arousal and consent changed, and how the men you were with responded to those changes. I want to ask you about the cultural tension between seduction and consent. It seems to me that consent culture is very attached to the idea that consent is sexy, as if we need to eroticize ethics in order to deserve good treatment. But we also know that wanting or agreeing to have sex with someone and being aroused by them is not the same thing. When other intellectual giants try to grapple with this, they seem to have a lot of issues reconciling desire and safety. We have Camille Paglia's loathsome assertion that women stay in abusive relationships because the sex is hot, and more recently we have Slavoj Žižek insisting that consent undermines the essential pleasures of seduction. Where do we start reconciling our need for an ethic of consent with the value of lust, and the centrality of power struggle and danger in arousal? What does that have to do with what you identify as the vulnerability paradox? This is a central question that I'll probably be asking myself forever, but one thing I can say is this: good sex and the pursuit thereof will never be completely safe. We can't rely on consent to protect us from potentially dangerous, unpleasant, or painful experiences if we truly surrender to our desires, which can be made up of a whole mess of surprising and politically inconvenient elements. There's always a possibility that an unsafe experience can be unexpectedly arousing, and we need to make room for that possibility and not blame ourselves or put ourselves down if we experience it. Regardless of this fact, I do also think it's worth interrogating where our desires come from. My mother once wrote that some desires of domination, for instance, might be a learned coping mechanism for dealing with pervasive misogyny—which is similar to the recasting involved in BDSM, where the person ostensibly being dominated is actually controlling the whole scenario. I don't agree that consent kills seduction, but at the same time I think we need to complicate the campus-friendly slogan "consent is sexy." Consent can be sexy, because it's great to have sex with someone who's attuned to your desires and cares about your pleasure. But desires are culturally constructed, so that means that they'll often clash with the politics we have in the light of day, including our views on consent. I feel like American media is becoming more repressed than ever about sex. Have you found that to be true? Why is it so hard to sell a project about sex? What obstacles did you face in getting this book made? Asking for a friend! (It's me. The friend is me.) I wouldn't say that American media is more repressed about sex than in the past, but it's certainly not a time of great expansiveness when it comes to sexual freedom. And there's definitely been some backlash to the idea of "sex positivity" on the heels of #MeToo. On one hand I sympathize—as I make clear in my book, consensual sex can still be unsatisfying or straight-up bad. But the recent handwringing over dismal dating-app experiences and porn also worries me, because along with critiques we should be articulating joyful alternatives besides just committed relationships, which as we know have their own toxic traps. I went out of my way in this book to describe moments of joy, surrender, and pleasurable surprise (regardless of whether they were with someone I loved or wanted to commit to) because those things can still happen even in the context of an imperfect system! Those moments are what we should be reaching toward and cultivating, not retreating into the solutions of the past or designing narrower lives for ourselves. In terms of selling projects about sex, I actually think it's slightly better than it was just a few years ago. I was selling Bad Sex right after the blockbuster success of Lisa Taddeo's Three Women, which gave me an opportunity to say, "See? People really do care about women's erotic lives!" And since I got that book deal, thoughtful books about sex like Tracy Clark-Flory's Want Me or Amia Srinivasan's The Right to Sex have done really well. That said, I did face a lot of rejection from publishers, though their letdown letters were often less focused on the sex element than the genre-bending element. And I do get the general sense that some media/publishing gatekeepers still think of narratives around sex as not "prestigious" or "serious." Also—and this isn't only true in media but—it frustrates me so much that straight men have basically cut themselves out of this conversation completely! Very few straight male editors and writers engage with these types of books, even though they're often the subject of them, and that's a huge problem. What's the deal with straight men divesting from the discourse? What would you like them to do differently? I can't believe I'm saying this, but I learned the most from your book in the chapter about men: woke misogynists, success objects, MRAs, men's lib, etc. You portray your struggle with having boundaries versus being a doormat, how to give men the benefit of the doubt for their good intentions while also having standards. What have you learned about trusting men while we're all simmering in the broth of the patriarchy? This is very delicate, because every time a straight man attempts to write about sex or relationships, a lot of people yell at him on the internet. But we need men to be more vulnerable about their desires, too, both through writing and in their everyday lives. At its best, that's what the men's liberation movement of the '70s was about: stripping men of their many, many layers of pretense and self-protection. Since this book, I've become very good at sniffing out men who want to at least try to be vulnerable. The men who admit they don't necessarily know the answers, who want to explore alongside you rather than facilitate your exploration, men who are patient and don't appear to have a particular agenda—those are the men I now trust. Nowadays, if I stumbled upon that woke misogynist I write about in my book, my spidey sense would have gone off sooner, because he was just too confident! And too eager to be in control of the whole situation. I know lots of women are attracted to confidence and control, and that's cool, but if you ask me it's very hard for men to pull those things off and earn my trust. One of my favorite Ellen Willis quotes is, "In practice, attempts to sort out good erotica from bad porn inevitably come down to 'What turns me on is erotic; what turns you on is pornographic.'" I often use this to expose the (usually classist) hypocrisy in anti-porn rhetoric. I love that you're building on your mom's feminist response to pornography, especially your critique of Robin Morgan's notion that the difference between hardcore masculine lust and softcore feminine romance is self-evident. ("'Every woman here knows in her gut,' wrote Robin Morgan in 1978, 'that the emphasis on genital sexuality, objectification, promiscuity, emotional noninvolvement, and coarse invulnerability, as the male style, and that we, as women, placed greater trust in love, sensuality, humor, tenderness, commitment.'" To which you hilariously responded, "Other women's guts begged to differ.") Can you speak more on complicating the analogy of "porn is to erotica as male sexuality is to female sensuality"? I love that Ellen Willis quote, too! I felt a little self-conscious about not delving too much into porn in this book, even though I actually know a huge amount about the feminist porn wars. Ultimately, I didn't feel like porn was a huge part of my sexuality, and it also seemed like lots of other writers were already covering how internet porn affects the youngest generations. But yes, I am fascinated with this fallacy of aggressive male sexuality versus softer female sensuality, a dichotomy I do see creeping back into people's critiques of modern dating. I'm the sex advice columnist for Teen Vogue, so I'm privy to a lot of young female fantasies, and they're all over the map—they really do not fit into one category or the other. I do think kindness and some measure of vulnerability figures into what most women (people, really) want sexually, but that can look all kinds of ways. Intense BDSM, when done right, certainly incorporates elements of both. Even more, anonymous, "unattached" sex can be a fulfilling, humanizing experience if you choose to make it so. I tell an anecdote in the book about a one-night stand I had in Texas with a seemingly conventional, not very sexually sophisticated guy, but he was curious and present and he didn't want to totally orchestrate the situation. Which made our all-night fuckfest a really pleasant experience, one that didn't fit into any rigid category of "hardcore" versus "softcore." In your essay on race and "The Vulnerability Gradient," you discuss "the violence of the archive," or "archival silence." Do you see your work as an affront to that violence and silence? Honestly, when it comes to feminist sexual liberation, straight white women have had the most space to opine and the most latitude to participate—so I don't think that my story directly remedies archival silence. That's why I wanted to include a chapter that deliberately centred the narrative on a different story: [that of] my friend Selah, a Black queer woman whose journey gets told far, far less. I believe the particulars of my story are important and worthwhile, but as I wrote this book it began to seem like the elephant in the room that I kept quoting and profiling other straight, white women because they really took up the most space when it came to sexual freedom narratives, at least explicitly feminist ones. So, I did try to include other stories from women of colour and queer women, too. Why do we fight so much about what IS feminist? Do you see a resolution to this in our future? I think, thankfully, that question has actually become less relevant as the years go on; I do feel that the pressure to be some feminist orgasm goddess is loosening a bit. There are always going to be culturally imposed standards for sex, though, which is super annoying—I feel a certain amount of pressure to be "embodied" or "mindful" with my sex thanks to Instagram and sexual wellness companies. The closest to a resolution I come up with in the book is that any movement's standard is always going to be reductive and kind of judgy by design, which runs the risk of alienating the very people they want to recruit. Feminism is wonderful in so many ways, but there are serious limits to how much it can and should dictate your intimate life. Once I realized and accepted that and gave myself space to grow and surprise myself, things felt a lot more hopeful.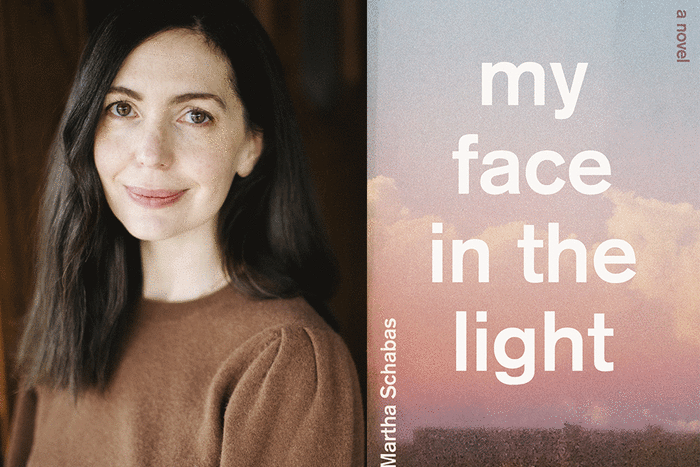 The author of My Face in the Light on artistic process, phsyical mediums as a foil to writing, and the tension between surface and interior. 
Martha Schabas's My Face in the Light (Knopf Canada) is a novel of retreat that never quite becomes escape. Justine, a young actress, is on the verge of withdrawing from her career, her marriage, and her already tenuous notions of who she is. After an odd encounter with a man on a train results in an offer of free rent in exchange for unspecified work, Justine leaves her husband and Toronto, landing in London without specific intentions, increasingly uncertain about her present as she begins to probe into the brief past she shared with her mother in this city. Defying flight-from-a-staid-marriage conventions, My Face in the Light's first line establishes that it's a different fractured relationship that is central to Justine, secondary only to her attempts to investigate herself: "My mother is an artist and I am a liar." That notion is immediately inverted: "Or, if I scratch the surface, my mother is a sick woman and I am an actress. How different is that from saying my mother is a sick woman and I am a liar?" Schabas's prose reflects Justine's poise and her poses to those who perceive her—the character's grip on how she is seen onstage and in life—and the constant restlessness of her mind. Naben Ruthnum: Justine's mother, Rachel, is a painter, and this novel is rife with descriptions of paintings and the process of artmaking. Did you have a particular approach to describing Rachel's paintings, or were you more concerned with Justine's perception of her mother's work? Martha Schabas: I thought a lot about the French artist Sophie Calle when figuring out Rachel's process as a painter. Calle is so good at manipulating the tension between real life and art, toying with the apparent boundaries of each, and that's one of the novel's major preoccupations. Rachel's breakthrough series of paintings—the Heroine Series—came from her habit of following young women around London with a teenaged Justine, and then letting Justine mimic these women at home. This was vaguely inspired by Calle's obsession with following and documenting strangers in Paris. I wanted to find a way to make Rachel and Justine equally involved in the making of these paintings so that Justine's contribution wasn't just incidental and superfluous, but present and felt in the actual finished product. I wanted the paintings to somehow document all the trouble and intimacy in the mother-daughter relationship—Justine's simultaneous adoration and resentment of Rachel—as much as they document these London strangers. Rachel and Justine collide in their curiosity about these women, and the paintings are meant to evoke this sort of triad of influence. Artwork-wise, you're not just talking about painting in the novel: Justine's acting, initially encouraged by her mother and accepted by her as the course of her life from her mid-teen years on, is an enormous part of her character and of the novel. Just as you vividly describe paintings in the novel, you describe performances, rehearsals, moments; how did you approach writing about acting, and did you have any touchstone writers when you were examining how to execute this? It's occurred to me that the novel is a bit "anti-acting," and I've wondered what real actors will make of it. I actually trained as an actor, which is a strange thing for me to remember—or admit—because I can barely connect with my former self who wanted that career. I was objectively a pretty bad actor, but I managed to fool people sometimes out of sheer work and will. But it always felt unnatural to me. And you see this a lot with mediocre actors, don't you? It's all muscle and ego. With Justine, I wanted to explore the opposite: an actor who is utterly natural and ego-less. Justine is almost embarrassed by her talent. She comes by it so effortlessly and artlessly that it feels as though she's exploiting a physical anomaly, like being able to pop her elbow out of joint. She feels like a malleable puppet, and I guess one of the tacit questions the novel asks is if acting is just complete submission to another artist's vision and to what degree it can be considered artful at all. It's funny you should ask about touchstone writers because, while I can rarely pinpoint particular books as expressly influential, there is one for the sections about Justine's acting: Out of my Skin by John Haskell is this very weird and smart novel about a man who becomes a Steve Martin impersonator in L.A. Haskell's writing on physicality is so vivid, bizarre, and compelling. The physical detail of the narrator's transformation, the encroachment of Steve-Martiness onto his whole body, and his eventual complete surrender to the aura of Steve—this was all very helpful to me in my writing of Justine's work. You've had a past life as a performer, and Justine in this novel is entertaining leaving performance of a different sort in the past. This is all true. Justine has an audition for the Royal Shakespeare Company that she deliberately turns away from. In addition to a chance meeting on the train, this non-audition sets the book's action in motion. What is Justine opting out of in this moment? She's starting to opt out of everything, just as you've implied. Justine feels like a fraud in all aspects of her life, and walking out of her career as a literal fraud, i.e., an actor, signifies her first step towards truth-telling and figuring out who she really is. Your first novel, Various Positions, was about a younger artist at a different crisis point in her life and career. Something I noticed about the life of that very adult novel, after I'd read it, is that it was marketed as YA in the U.S., due to the character's age. What did you make of this decision? Does your prior protagonist have links to Justine? It still depresses me to think how wrong everything went with the publication of Various Positions in the U.S. The novel is about a fifteen-year-old girl whose misunderstanding of sex in a patriarchal world leads her towards some outrageous behaviour. The novel was marketed as literary fiction in Canada, which is how I hoped things would pan out in the U.S. Instead, I got only one American offer and it was a YA imprint. I hemmed and hawed but eventually agreed, because my only real hang-up was my pride, and that seemed petty. I hoped that, irrespective of the label, the book would find the right readers in the U.S., but maybe that was naive of me. I didn't know what a YA label would connote, that it imbued the novel with certain moral expectations that it was never intended to fulfill. The novel is anything but morally instructive. I still hope it will find the right American readers one day. I definitely think there are implicit links between Georgia, the protagonist of Various Positions, and Justine, despite the fact that the former finds her entire sense of identity in her art while the latter feels lost in hers. Maybe their similarities are more tonal. They're both contemplative, introspective, living at a kind of remove from everyone else. With Georgia, the stylistic challenge was limiting her understanding of the world, distilling her rawness and naivety. With Justine I wanted to do the opposite. I wanted a sophisticated thinker who expresses herself eloquently on the page. You've written from the point of view of dancers and actors; do you actively resist writing from the fictional perspective of a writer? Ha, no. I wouldn't call it active resistance. But these mediums—dance and theatre—aren't just there to give my protagonists something to do. They interest me for really specific reasons, and I analyze them extensively in the books. They're both very physical mediums and, in that sense, provide a kind of foil to writing. They both suggest something more instinctive than writing, something bodily, primal that feels almost "pre-thought," and I was attracted to the challenge of vivifying that in prose. The physical beauty of Justine's mother and husband are prominent in the novel—and her own looks are remarkable, including her scar. How do beauty and "flawed" beauty figure into your telling of Justine's story as both an artist and a person? I wanted Justine to be unreliable in her appraisal of appearances, both in her reverence of other people's beauty and in her perception of her own scar. She clearly has a complex about the scar and is convinced it makes her unattractive, but people respond to it quite differently throughout the novel, which gives it a sense of shape-shifting when, by definition, a scar is static, unchangeable. In fact, Justine superstitiously believes that she needs to monitor the scar constantly, for fear that it might get worse, to the extent that its terribleness becomes something of her own construction. I wanted the scar to exist on two different levels in the novel—as a real mark on Justine's forehead, but also as an idea that is constantly revisited and mythologized by both Justine and Rachel. In a sense, the scar is as much a work of art as any of Rachel's paintings, and I wanted it to occupy that kind of creative space in the novel, to have the same uncanny power. I'm curious about the degrees of neglect in the novel. Rachel is upset, perhaps rightfully so, when she sees the severity of the scar her daughter got while being taken care of by someone else and the inefficiency of the repair. Justine's treatment of her husband when she decides she wants to be away from him is another, lighter, but perhaps just as permanent, form of neglect. You're right, neglect is a major subject in the book. I'm surprised you've pointed out the mishandling of Justine's childhood accident by the woman caring for her. For me, the key act of neglect is Rachel's abandonment of Justine, both before the scar-causing accident and when Justine is recovering. That incident, and Rachel's absence, is the emotional underlay of the whole novel. And you're also right to suggest that history repeats itself. For all of Justine's determination to be nothing like her mother, we learn that she is capable of—and has committed—quite comparable acts of abandonment, and not only towards her husband. Justine has always tied Rachel's propensity for neglect to her self-centredness as an artist, and part of Justine's emotional journey is the realization that that's reductive. The two floors of Max Haleemi's club speak of two different degrees of objectification, which are deeply entwined. Yes, the novel keeps revisiting the tension between surface and interior, between what we look like and who we are and the ethical problems that arise from that relationship. It might be a very old-fashioned line of moral inquiry, but I don't think it will ever cease to fascinate me—how completely irrelevant our appearances should be to our inner realities, and yet how impossible it is to accept that on a sheer phenomenological level. Justine takes a pivotal photo towards the end of the novel, one that suggests her relationship to her mother could change. Were you suggesting a truth to this artform that doesn't exist, at least for Justine, in her art? I wasn't contrasting photography and acting so much as suggesting that, for all of art's failings at expressing truth, it's still a powerful way of getting close to it. And art remains the most meaningful way for Rachel and Justine to communicate. The photograph references a few really key things in Rachel and Justine's past, but it's also a new work, full of its own implications, offering its own interpretation of the world. A photograph creates an everlasting present-tense, but this one gestures across time, too. It alludes to Justine's history while suggesting that things are changing, that Justine has agency in the present and an artist's control over what she sees.
The Montréal cartoonist on his debut book The Pursuer, the evolution and influence of comic books, and how a lifelong passion for drawing became a career.
Villal Pando leads a double life similar to many of the costumed heroes he's read about in the pages of comic books. By day, he is an elementary school art teacher; by night, a freelance illustrator and emerging comic book writer. The Montréal cartoonist's penchant for shifting identities likely came from his late father, who was a stage actor. As with many masked heroes, losing his dad motivated Pando to follow in his father's artistic footsteps. His debut book, The Pursuer (New Friday) opens in Crayton City, a fictional American metropolis, in the year 1929, with the abrupt murder of Warren Blake, a wealthy socialite who moonlights as the eponymous masked vigilante. Pando's story feels at once traditional and also new, reminding readers of the creation of characters like Batman during the Golden Age of comic books in the 1930s, while also feeling reminiscent of the Dark Knight's more recent turn to gritty realism, a hallmark of Frank Miller's work from the 1980s and onward. Many of the iconic works from this time broke precedent by portraying morally ambiguous superheroes who weren't pure or star-spangled. As a young reader, these works shaped Pando's creative sensibilities. Frank Miller's two most famous Batman stories—perhaps the most famous Batman stories—provided modern bookends for the classic character: a new grounded origin story in 1988's Year One, and an endpoint in 1986's The Dark Knight Returns. Just as these two seminal works bookended the Caped Crusader's canonical journey, so too did they for Pando's creative journey. When he was gifted Year One as a child, it kickstarted his journey as a comic book storyteller, while The Dark Knight Returns inspired the fulfilment of his vision years later through The Pursuer. As in Miller's iconic story, Pando's protagonist faces off against a super-powered government lackey, in many ways, a stand-in for the Batman vs. Superman confrontation cemented in popular culture for generations. The powerless and gun-toting Pursuer takes on the bulletproof Noble. It's not just an homage to one of the comic book's most iconic hero-on-hero fights, but also the perfect metaphor for an indie cartoonist trying to make his break in the comic book publishing world. Pando published The Pursuer through New Friday, an imprint of Lev Gleason Publications, which prides itself on releasing "100% creator-owned and controlled indie comics and graphic novels from exciting new voices." I first met Pando at the Montreal Comic Arts Festival in May of this year. In our interview, we discussed his journey as a comic book writer, his creative influences, his experience navigating the current independent publishing landscape, and the lessons he's already learned which he hopes to bring with him throughout his career. Tim Sale, the illustrator of the iconic story Batman: The Long Halloween, passed away on June 16th this year. As one of his most important creative influences, it's fitting that Pando's debut title came out just weeks after Sale's untimely death. Vikram Nijhawan: What initially inspired you to work in comics and illustration? Villa Pando: I've always loved drawing as a kid, but I never saw myself as an "artist" or doing this as a career. My father was a stage actor and was very artistically inclined, but I saw his professional struggles and it was scary to imagine myself going that way. It took a long time for me to make the jump. It's still hard for me to consider myself a true cartoonist or illustrator, because it doesn't pay all the bills, but I'm happy to be published and to have gigs. There's nothing more satisfying for me than thinking of an idea and making it real, tangible, and palpable. Drawing has always been a passion of mine, and I just couldn't quit it. I tried to stop myself. I tried to be reasonable and go in other directions, but I always got pulled back. I know you do a lot of commission-based artwork for comedians and podcast ad designs. Where does your main professional revenue come from? I'm a primary school art teacher. Right now, I'm a substitute teacher, which means I jump around from school to school, but the flexibility allows me to work on my own independent projects. I guess that also means you have some interest in education, in addition to your general artistic interest. Is that fair to say? There's a lot of intersection between my artistic career and my teaching, but I do try to share my love of comics and drawing with the kids. It's enriching to find a kid who's really passionate about art and connecting with them about that. I can take the time to give them tips, and imagine that kid possibly going into the field someday like me. Did you have any formal artistic education yourself, or were you mostly self-taught? I studied arts education at the Université du Québec à Montréal (UQAM), but it wasn't specifically in comic books or illustration. In those fields, I'm mostly self-taught. I still have a lot to learn, but I think learning to draw is a lifelong process—the older you get, the better you get. So, what inspired you to write The Pursuer? The idea for the story came to me in a flash years ago. The concept continued to grow and stayed with me. I think the death of my father pushed me. I lost him about ten years ago after he had a long battle with cancer. He died fairly young, and that made me realize that you only have so much time to pursue your artistic dreams. That's very touching and inspiring to hear. I'd love to get into the details of the story world you've created. Your book is set during the Great Depression in America, in the early 1930s. There are a lot of familiar genre elements, in terms of neo-noir detective stories, as well as classic vigilante superhero stories. Why did you choose this particular milieu? I've always loved that historical era—the stories, the architecture, the clothing. It was also a time of struggle. We had gone through the 2008 recession around the time I started my script, so that time period resonated with me personally as well. Superheroes also came from that era. Superman was created in 1938, Batman in 1939. Those characters were pure representations of escapism from that difficult time, so setting a superhero story within that era felt right at home. You seem like someone who's quite knowledgeable about the history of superheroes and comics. Are there any characters that you've found particularly inspiring for your own creations? I do love pulp heroes from that time period, classic personas like the Phantom or the Shadow. Basically, I've always loved the "dark brooding vigilante" type. Maybe they're a little less colourful than Superman or Iron Man, but they speak to me. That's clear to see from the protagonist of your book. Yes, he's kind of an archetype, and he's a pretext to the story itself. His colours are toned down, the superpowers are toned down, and he's overall more grounded. I'm not saying he's super realistic, but when creating him, I tried to tone down the superheroics, and concentrate more on the human side of the character. The Pursuer inhabits a gritty and realistic world, but as you mention this is also a story with superpowers, namely through the character of Noble, who's a more Superman-like character. Why did you choose to incorporate the more traditionally fantastical aspects of the superhero genre alongside your story's gritty realism? I think this story could've been done without the superhero context, but I chose it because I love that tradition, and this book was aimed at readers of superhero comics. That's how I felt when I started this project at least, but honestly I'm not sure if I would have made that same decision today. After working on this book for so long, I might take a break from the superhero genre for my next project. But when I was writing The Pursuer, I absolutely knew that I wanted to pay homage to Frank Miller's work by adding in my own little Batman vs. Superman confrontation scene, but portrayed in a more realistic way. "Realistic" may not be the right word to describe my approach, but ultimately, I didn't want to see two gods fighting each other; I wanted to see two human beings with all of their flaws. The flaws were certainly present in Miller's The Dark Knight Returns, and that's what makes the story so interesting. "Vulnerable" is the word I'm looking for. I tried to create vulnerable heroes. The dynamic between The Pursuer and Noble is very reminiscent of Miller, and I'm sure your readers who are comic book fans appreciated that. Aside from Miller, are there other writers or artists that have been influential on your work? Yes, but I'm not sure if any of my other influences were as conscious as The Pursuer and Noble's confrontation was meant to hearken back to Frank Miller. In terms of artists (who I'm not comparing myself to in any way), I love Tim Sale, Mike Mignola, the late Canadian artist Darwyn Cook, and—since I'm a kid of the '90s, and grew up on the show Batman: The Animated Series—Bruce Timm, who probably considers himself more of an illustrator and animator than a comic book artist. As for writers, Alan Moore and Frank Miller are of course huge names and have influenced me. If their works set the standard for modern comics, then it's on any emerging creator in the medium to read their catalogues and soak up the quality. But I see myself more as an illustrator than a writer. I had the story idea for The Pursuer in my head, but as I kept drawing, the idea kept changing and evolving. That's what happens when you're both a writer and an illustrator. As you grow as an artist, your tastes change. They don't necessarily improve, but they change. At the moment, I'm going back and reading the comic classics, the established names like Will Eisner, Wally Wood, and John Buscema. I go through phases—right now, I can't get enough of black-and-white comics. They really are the best way to enjoy an artist's line work. I want to go back to something you touched on earlier, about how the idea for your story changed throughout your creative process. In what ways did it change? I might go on a tangent here. In Québec, most Francophone readers grow up reading the catalogue of great French-language and European comics (or "bandes-dessinée"), like Tintin, Asterix, Spirou, and others. When I was eight years old, my grandmother bought me two iconic American books, translated from English into French: Frank Miller's Batman: Year One, and J.M. DeMatteis's Spider-Man: Kraven's Last Hunt. Those two titles were meant for slightly more mature readers, and they were vastly different from what I was reading at the time, but I fell in love with those stories, and with the superhero genre in general. My standards began at a pretty high point, because after all, Frank Miller was my baseline. I continued to read the popular and acclaimed American comic titles as I grew older, but I never imagined writing one myself until years later. When I was nineteen, my girlfriend gave me a copy of the DC Comics second issue of Identity Crisis, which reignited my interest in superhero comics. It's an imperfect story, and I know some fans have trouble with how it changes DC's continuity, but I still think it stands out well as a contained story, with some great artwork, storylines, and human interactions. I read Batman: The Long Halloween after that, which I loved. Tim Sale's artwork fascinated me, with his mastery of panel composition, and how he handled flow on the page. It was something I felt I could approach in my own work. I grew up in the '90s, when everyone seemed to be emulating the style of artists like Jim Lee, Scott McFarlane, and Rob Liefeld. As much as I respected these guys, this style just didn't appeal to me. Sale, on the other hand, resonated with me. There was something about his style: slightly more cartoonish, bolder lines, less clustered. It gave me the itch to try something of my own. My story began as an experiment with no specific goal in mind, and it ended up being two hundred pages. I abandoned the project for years as I pursued higher education and other opportunities in my life. My father's battle with cancer lasted five years, and after his death I returned to the story. I'd grown as a person since I last left the book, and through the process of completing it, I shifted the focus more toward themes of grief and loss, which by then I could properly grasp. The most interesting characters for me are the side characters rather than the protagonist, which is what I wanted to emphasis as I rewrote the story. What's your favourite panel or sequence of panels from the book, and why? It's difficult for me to say, because I'm hyper-critical of my own work—keep in mind I still have a lot to learn. But I found two pages where I think the visual storytelling kind of works. This is the scene where Deputy Police Chief Robert Luntz returns to his home, and checks in on his wife Theresa who's asleep. On the right page, there's a clipping from an old newspaper on the hallway wall, showing a photo of The Pursuer receiving the key to the city in a big ceremony from years before. There's nothing too special about this scene, it just depicts a daily occurrence, checking up on a loved one. But it's a very human moment, and I think it says a lot about the character of Luntz. It visualizes his dissatisfaction with his work, and his inner struggle to do his job and leave his wife behind every day. I notice there's also very little dialogue in this scene. Yes, ideally you want a page to work without the dialogue. When you can take out the dialogue and understand the story, that's the goal for comic book artists. The newspaper clipping also tells you a little more about The Pursuer's exploits before he returned to the city, how he was celebrated as a local hero after saving Theresa's life. The vibe is a lot brighter and happier, in contrast to the situation of the present day storyline, so it also reveals a certain moral decline in Crayton City. The one thing I intended to do was to let the readers play detective with the story, looking for details in the background, and putting together the backstory for themselves. What I find interesting is how The Pursuer appears before his alleged death and after. In the article photo, he resembles the classical perception of a "Golden Age" hero, like portrayals of Batman from his 1930s comics, whereas the version of the character that returns is more like Frank Miller's darker interpretation of Batman from the 1980s. His transformation almost seemed like a metatextual acknowledgment of the evolution of vigilante characters that The Pursuer takes inspiration from within the real world history of comics. Was that a conscious decision you made, or something you had in mind? I think so, because in general the story's full of homages to popular aspects of the superhero genre. I'm not pretending that I'm bringing any new ideas to the table in terms of content, but I felt like if I could tell a story that was done well, it would work. This book is kind of my love letter to superheroes, or to what I love about superheroes, anyway. How would you describe the publishing process for this book? This might not have been the smartest move, but I wanted to complete the book before approaching potential publishers. Especially since I wasn't an established creator, I felt that I needed to have a finished product. It was a good decision in the end, because I realized it was easier for companies to take a chance on you if you have something to show them. I felt an immediate connection with the publishing house New Friday. It helped that they were a Canadian company. It seems a lot of independent comic creators are opting to self-publish, and that the landscape has changed to become more author-centric as opposed to creators relying on name recognition from major publishing companies. Have you noticed this trend? Definitely, and I think there are a lot of reasons for that. Firstly, because of the internet and social media, it's possible to gain notoriety without these big companies, whereas the traditional route for most aspiring creators in the past was to land a gig at one of the "Big Two" (Marvel or DC Comics). These days, people's interests have become so wide-ranging, and there's a lot of content out there to satisfy those interests. Creators now want to tell their own stories, and there are more niche audiences for those stories. New technologies have also helped independent creators, like the ability to mass publish on demand, or funding sources for independent creators like the website Kickstarter. Although it is a double-edged sword. There's a lot more stuff out there, but it's also a lot more difficult to get noticed as a creator if you don't go through the traditional publishing channels, which is where social media comes in, I guess. It's easier to create now, but it might not be easier to get to the reader. You've got to have a great product, and be prepared to work your ass off to get your product out there—along with a little bit of luck. I'm fairly new to the process, so it's hard to tell you, but at the moment I'm hopeful. Speaking of social media, you describe yourself in your Instagram bio as a "reluctant social media user." Could you describe your relationship with social media, and how that affects your promotion and perception of your work? I'm a fairly private person. I'm not exactly introverted, but I prefer to put my work out there and allow it to speak for itself. I realize it would be a smart thing to sell myself, because it's a useful tool for promoting your work, to have consumers get attached to the person behind the work. It's tough for me, though, because I work at a slower rhythm that isn't the best for social media, which requires constant posting, content creation, and reaching out. I'm not criticizing this approach, because I see the value in it. I'm just having difficulty getting myself to follow suit. I'll be putting aside my freelance illustrations for a while to start my second book, or at least completing the script. I'm also looking into hiring an artist to collaborate with, because I work a little too slowly on my own. I'm aiming for a smaller book this time, as well. You draw for "comics" in two senses of the word, with your side gig doing commissioned artwork for comedians. How did this come about? I've been doing illustrations for clients for several years. I had a few constant gigs with chemical plants, theatre groups, and other service-based industries. During the pandemic, I began listening to the podcast Bad Friends, co-hosted by the comedians Andrew Santino and Bobby Lee. I'm always looking for content to have playing in my ears while I draw, and I enjoyed listening to them. I knew the podcast was going to blow up, because these guys were funny and renowned. I figured if I did some work for them, some of their followers would check out my work. I did a few illustrations for them for fun, and eventually they contacted me to do some paid work: t-shirt designs and promotional graphics. After that, other emerging comedian podcasters saw my work and contacted me—it's mostly word-of-mouth in that scene. I don't have a lot of social media followers, but making that conscious decision to reach out to them and promote myself was worth it. Going from nearly zero Instagram followers to a thousand made a big difference for me. For someone who's looking to get into comics, given the aforementioned overwhelming amount of content out there right now, how would you suggest a newcomer navigate this abundance of choice to find content they will enjoy? First of all, if you're lucky enough to have a neighbourhood comic book store, that's a great place to start. The guys and gals who work there are probably passionate about comics, and they'd be happy to provide recommendations, so they're a great resource. Comics can be expensive, especially since the pandemic, with the higher cost of paper. People only have so much money to spend on (I'm not going to say "frivolous", because I don't see comics that way) that type of product, so they want to make sure they're getting good content. Comic book store employees will gladly steer you in the right direction based on what you like. If you have a local library, take a little trip there, because they should have a decent selection. If you're looking for more niche or independent titles, I'd also suggest following comic book artists on social media and taking a chance on their work. It's easy to go online and search up "what's good", and you'll end up with popular works like Maus, Watchmen, and V for Vendetta. But if you want to step out of that narrow selection, social media's a great route. In some way, I think readers should see comics as pieces of art. Maybe not in the sense that they should all be hung in museums, but still, they are medium for artistic expression and I'd have difficulty thinking that reading a comic would ever be a waste of time. You're never going to regret reading a book. Even if it's not great, you'll never regret it. You might regret spending $20,000 on a mint condition Spider-Man title, but you don't need to do that to get into comics. You just need a comfy seat and a little time.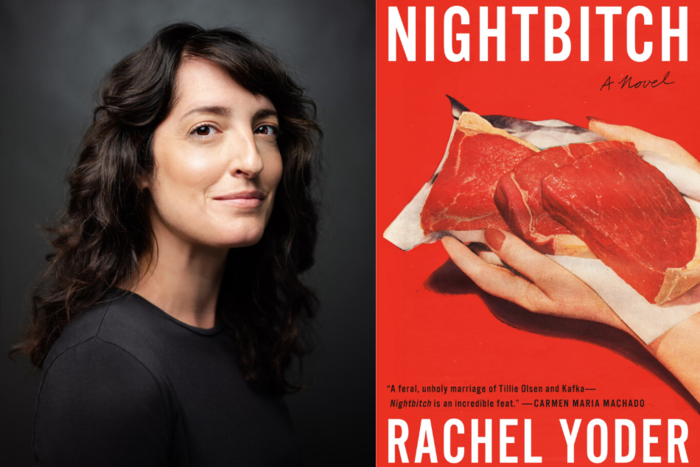 The author of Nightbitch on anger, needy toddlers, and writing as emotional exorcism.
Inside you, it is said, there are two wolves—one of whom is insatiably hungry for meat. At least that is true of Nightbitch, the hilarious, newly feral central figure of Rachel Yoder's 2021 debut novel, Nightbitch, just released in softcover (Vintage Canada). At the novel's opening, our eponymous bitch is deep in her flop era. Once a promising artist, she has ceased to be productive due to motherhood; her creativity is hampered by a lack of sleep, personal space, and adult conversation. Nightbitch's main source of engagement is with her two-year-old son, in which Yoder captures the delight, tedium, and mild-to-spicy psychosis of spending all your time with a barely verbal agent of chaos. Mentally fixated on the banal freedoms experienced by her on-the-road husband and pursued by a gregarious blonde mom (who is either trying to draw her into a multi-level marketing scheme or an herb-centric cult), Nightbitch's body begins to…change. Her teeth sharpen. Unusual hair grows. A tail emerges at the base of her spine, along with the desire to wag it. At first, this troubles her. Then it cues an after-hours world of lupine delight. Yoder anchors Nightbitch's fantastic universe in bodies of flesh and myth, communicating the protagonist's new power, impulses, and violence with visceral joy. With its cinematic imagery and rich characters, Nightbitch is already being adapted for the screen by Marielle Heller and will be starring Amy Adams in the title role. Last summer, I spoke with Yoder via a Zoom call from home in Iowa City (her own son was in the kitchen making brownies with his grandmother). Eloquent in speech as in writing, Yoder has an endearing habit of leaning toward her camera when reaching the pinnacle of a thought. Naomi Skwarna: I recently read the essay you wrote in Lithub about dealing with chronic pain and illness. It seemed of a piece with Nightbitch, which is such an embodied novel. How did you tap into that palpable feeling of becoming a dog-wolf-human character? Rachel Yoder: I think if I have any superpower, it's probably feeling everything very much. It's both a superpower and a burden. I'm very sensitive emotionally, and my emotions are closely tied to physical sensations. They're not disembodied ideas of emotions; emotions have their weight in my body. For instance, it's hard for me to watch really emotional movies because it feels like work to get through them, and that's not enjoyable for me. Before I started writing Nightbitch, I'd been having a lot of feelings for two years, and they were trapped in my body. It's really hard to be incredibly angry and incredibly sad, and to have those sensations in your body and not be able to move through them, not be able to transform them in some way. We have all this language for talking about feeling stuck. I've been going to therapy on and off for many years, and therapists would say you have to move through that. What I'm realizing is that that's a very actual, physical directive. It's not a figurative way of talking about it, but literally: how can I take the anger and get it moving in my body, from my chest to another place, out of my body? You start to think about howling and screaming as a way to move anger, and it's very effective. Man, I wish that were more socially acceptable! The closest approximation I have for that is writing to move stuff through my body. It's been that way from when I first started writing. Everyone writes for their own reasons, but I need a way of taking what I'm feeling and moving it because it's too much to hold in my body. And it does make me sick if I don't move it. Nightbitch felt really good to write because as you can probably tell from what you've read, it was just rage sort of pouring onto the page. I was finally able to get it out of my body. The whole book was a practice in doing that, to a certain extent. It's very cathartic to read. What is it about a toddler-aged child that cues the Nightbitch—both the character and the novel? My son was three when I wrote this. When he was zero to one, I was so happy every moment of every day. I was basically getting high off my baby, holding him for hours and staring at his face. By the time he was three, I'd been home long enough, doing the stay-at-home mom thing, and we'd formed this intense bond. When kids are that young, and really with just one caregiver for most of the week, it's a very intense relationship. By the age of three, he was very verbal, very demanding as three-year-olds are, and very bonded to me. That was really hard, because it's an intensity I'd never experienced before—of not only being responsible for someone else, but him literally telling me what to look at, like, no, Mama! Look here! It was very intense, [my son] trying to take ownership of my entire existence. That felt like the tipping point, and a transition needed to happen. The transition was: mother needs to start writing, and you need to start going to daycare a couple hours a day—which was, y'know, a huge tragedy in his little life. Not to project too much autobiography, but in the book, Nightbitch experiences a kind of feral rebirth as a mother, simultaneously becoming a more radical version of the artist she was previously. And so I was wondering: is Nightbitch also about writing the book Nightbitch? The short answer is yes. I had a really bizarre experience of finishing it, writing that final scene, and then just sitting there in a sort of fugue state. I tweeted something like, "The thing about writing a novel is that the process of it makes you the sort of person you need to be to write it." You know what I mean? Like, you're not only writing the novel, it's writing you, and you're turning into the person that you need to be to write it. That felt true for this book. So much of it was about Nightbitch being authentic and finding her voice. I needed to do that—I needed her to show me how to be authentic, how to be honest. The entire book was an exercise in that. I've never heard of writing a book described like that before. It's a little bit sad though, because you only become that person when you get to the end of it. [Nods in assent] Did you ever have any concern about how some of the Nightbitch's violence might be interpreted? I might have worried for a minute. But I've been—and I don't quite really understand how or why—somewhat Zen about the book, and that I don't have any control over how people are going to read it. It's a weird book. Some people are not going to get it, and/or hate it. I think that's great. I wouldn't want to write a book that everyone uniformly loved and was really easy. I'm not saying I'm trying to write books that people hate, but— No, sure, but maybe it's not your job to worry about how they read it. Yeah. And I guess I just wasn't as concerned about the violence. Certainly, I've seen a lot of content warnings, but I think it all fits into the mythos of Nightbitch. It needs to be there. The parts that were kind of exquisitely bloody, I enjoyed those so much. But I got so anxious and worried about her becoming Nightbitch in social situations! Like, not now, not in the restaurant! I'm the same way. I feel more uncomfortable when she goes full Nightbitch around people. About a third of the way through the novel, Nightbitch notes the difference between being a woman and a dog: dogs don't need to work; dogs don't care about art. She also notices that since becoming Nightbitch, she's become a better mother, and her instincts are pushing her towards being an artist again, too. What I'm wondering is—do we care too much about the wrong things? Yes! Yes. I've been thinking a lot about this, especially with women—how we are conditioned to be so competent and so ready for everything. More so than boys are conditioned, right? I'm definitely one of those overachiever types, who is always like, I can do anything! You need me to do something? I will figure out how to do it faster than you need me to do it. It's like that sort of thing. I really feel like underachieving can be an act of profound self-care and radical feminism. To say, I'm not going to learn any more competencies, I'm done with that. I am my competencies, and my talents are here to serve me. And I'm going to protect those. They're not to be given away. I'm not here to overachieve in service of other people. I'm here to focus on my dreams and my goals. I think that's what she's trying to untangle in that little section. If I do this, I'm happy. How to untangle all of this stuff? This instinct and this ambition and this love for my child? How do I make it all work? She makes it all work by getting really clear about what she needs, what she has to give, and focusing solely on that and not being distracted by all these people who want things from us that take our energy. Do you think most artists can benefit from reaching into their more feral, nature-driven sides? I guess it depends on what sort of artist you want to be. You have to be open to being in touch with a reality that most people aren't walking around in. And if art is not only what you do, but how you lead your life, if you're committed to an artful life, what does that mean? We take all this stuff, and we turn it into words, and we put it on paper. We're not working with clay or working with paint or immediately in touch with a form. If there's some part that we need to be in touch with, it might be the chaotic part of ourselves. I would liken chaos to nature, and believe there is some need to move into nature and into chaos, and into seeing a new arrangement of the world. Because isn't that what we're trying to do? We're trying to see through the scrim to understand what's really going on and capture that on the page somehow. In that way, we're trying to commune with nature. Another way of saying it is, when you go to make art, when you go to write, you have to de-rationalize yourself, right? You enter into an irrational space; you're not there to find really good points. You're there to investigate utter chaos. Of course, you can't always de-rationalize yourself, you have to come back. And so, it's this constant touching of two worlds—going in and saying: I don't know why I'm writing. I don't know why I'm writing a book where a mom turns into a dog. It seems like the worst fucking idea I could think of. And yet, I'm going to enter into this deeply irrational space and see what happens. Art gives us a place to be irrational, be wild, be an animal. And then it's so lovely because we also have our big rational brain to give it order. How did The Field Guide to Magical Women become a part of Nightbitch's story? I think I've found what my writing tic is, and it is writing a book and then putting another book in the book. Is that something you've done before? I have an abandoned novel—I wasn't very deep into it. It also has a made-up holy text within the text, which then I just wanted to write. I have this impulse to figure out where to put the things I wrote in my MFA! I wrote these beautiful little, you know, lyric essays when I was in my MFA program. Like, what is this? But then I thought, oh! That could be a thing within a bigger thing. I do have an affinity for mysterious, beautiful little texts. So that's part of the reason it showed up in there. It's also such an ingrown instinct for me, if I have a question, to go and get a book. So again, it's just natural. Of course, you go to the library! That's what everyone does. So the novel ends, to put it vaguely, [minor spoiler here] with a performance that organically integrates her son, and suggests acceptance and recognition from a discerning audience. It feels like a real curtain call. But I wonder, what happens next for Nightbitch? I think it's a great question. I also know that you're probably like, I ended the book there! I don't have to keep writing it! I don't know that it gets easier. I think it gets different. She's not holding the anger in her body anymore. She's using it, and it's propulsive. She's learned how to harness it and to focus it, which has been this huge gift, and she has worked through it. [All the characters] are in a different place, but it's still going to be this negotiation of who gets what time, and how do we make this all work? But she's moving now. She's moving, and I don't know where that's going to take her but to the fact that she is not stuck. She's not stuck in the house, stuck in her feelings. She's able to move and I have a lot of hope and confidence in her that she'll keep moving. It would take a lot to get her to stop. I love what you said about it not being easier, but different. And that seems like maybe the most hopeful thing any of us could ask for after this year and a half, things feeling so static in a lot of ways. Difference is vital. My therapist always says that your feelings have a beginning, a middle, and an end. There's a narrative arc; there's movement. I've seen that I can just get stuck. Like, I'll say, No, this is where it stops. And I keep returning to the beautiful comfort that the structure of a story can give us. Not only in storytelling, but also as we try to work through our daily lives. There's a beginning and a middle and an end, like everything. You just gotta keep it moving! It might not get easier, but it'll be different. And you'll be someplace new. And then you can keep moving from there. That's really all I know at this point. And that's what Nightbitch gave me.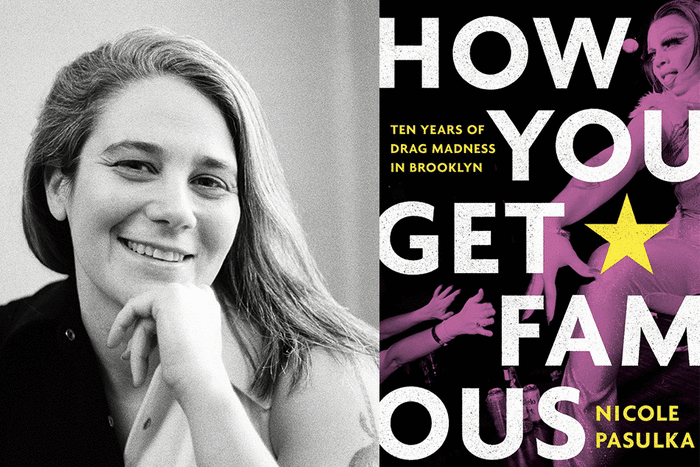 The author of How You Get Famous on Brooklyn drag, RuPaul, and genderfuck. 
Early in How You Get Famous: Ten Years of Drag Madness in Brooklyn (Simon & Schuster), Nicole Pasulka's chronicle of ten foundational years in the Brooklyn drag scene, a nascent queen called Merrie Cherry hosts her first party at a Williamsburg dive. Onstage, performers cover themselves in fake blood, strip, and break furniture while lip-synching to Björk and Éric Serra. This is not, in other words, your grandmother's drag show. "Merrie had busted open the doors of Brooklyn nightlife," Pasulka writes, "and invited the amateurs in." Those amateurs, and the experimental, messy, expansive scene they created in Brooklyn in the early aughts, are the heart of Pasulka's book and the root of her interest in drag. She follows a handful of performers as they fight their way onto the tiny stages of grimy Brooklyn bars "in search of attention, cash, and adventure"—and the chance to truly make it as a contestant on RuPaul's Drag Race. Along the way, Pasulka makes the case for drag's unique ability to constantly redraw the contours of identity and mess with expectations. She spoke with Hazlitt about her path into the world of drag. Amelia Schonbek: What's your first memory of encountering drag? Nicole Pasulka: When I was a kid, in the 1980s and '90s, we had no cable. But we got one station that played this music video program called The Box every day. It was fuzzy and black and white and you could only kind of tell what was going on. But I remember seeing RuPaul's "Supermodel" video, which was released in the early '90s. It's her sort of vamping around New York City, obviously in full drag, singing a song about being a supermodel. I remember seeing that and being like, whoa! Wait, what? That's a man, but it's also a woman. It was all very mysterious how this person existed. I remember being so fascinated. I remember feeling like I thought the world was meant to be like this and look like that. And the idea that it could be different was very intriguing and very exciting. After you moved to New York, did you have a moment of realizing, "Oh, now I'm living a life where I can explore this world?" Every year, the Friday before Pride, there's a drag march from Tompkins Square to the Stonewall. It's a lot of radical faeries, a lot of people who are long-time residents of the East Village who dress up in their most inventive DIY finery and march across Manhattan to sing "Somewhere Over the Rainbow" in front of the Stonewall. That's where I was like, "Oh, this is the spirit of RuPaul's genderfuck," more so than the drag I saw in the bars, which prior to 2010 felt a bit old fashioned. I found it incredibly liberatory. Eventually you developed your own drag persona. What did that open up for you? Did it shape your interest in eventually writing about drag? In the early 2000 in New York, there was a lot of lesbian community, a lot of lesbian nightlife. My experience of that scene was that it was pretty earnest: it was about being out and proud and representing yourself in the most easily identifiable ways. Being queer was about figuring out who your quote unquote authentic self was. What I discovered along the way, and especially when I started paying attention to drag and getting more into the radical faerie community and gay male nightlife, was that there was this other thing that really appealed to me, which was playing with characters. Camping it up or being intentionally tacky or outrageous and finding parts of yourself through that, too. So, I had a drag persona who was an eighteen-year-old straight guy who rode a skateboard and did graffiti and was kind of your classic dumb pretty boy. He wasn't exactly failing upward; he was good-natured, he was never unpleasant. That was really fun because people could interact with that persona and I could express some desires I had, or whatever. None of it was serious. I eventually got bored of him because he wasn't very articulate. But I think I started to realize that the experimentation, the play with identity and gender and personas, was a form of narrative. And it had all of this potential to make things less heavily determined, which was something that I felt like I really needed. Hearing you talk about it makes me realize how few opportunities there are in the world to experiment in that way. Totally. I think when you feel you occupy any kind of marginal identity, a lot of the focus becomes about being understood: clearly communicating who you are and advocating for yourself and making sure that you're seen. That is all right and good—it makes sense. But I think it can crowd out a really enjoyable type of play that can remind us that none of this needs to be as serious as it is. And, you know, I hate to be that guy, but capitalism also rewards a certain type of clarity, a clearly communicated persona. To be a person who has an easily summarized identity, attitude, politics, whatever—we benefit in our jobs, sometimes in our relationships, in our families, on our social media profiles. You know what I mean? It's rewarded. It's also in some ways really unfulfilling. When you start to fuck with that, to disrupt that, to try to think of other ways to show people who you are, suddenly it's this exhale, this relief. Because the reality is, it's all to some degree an affectation. It always sounds glib when you say it, but the notion that you can be whoever you want to be—there's a way in which that is totally not true. But it is still meaningful that a person can make up a character and of their own volition, just put it on stage and work it out. Some of the best drag out there is going to remind you that all of this is a facade. You write in the book about a performance that the drag queen Sasha Velour gave in 2015 in which it feels like she's messing with the type of facades you've been talking about— "the constraints of beauty standards and the expectations placed on female sexuality." In that performance, Sasha is a Gollum-esque type feral character performing Britney Spears's "I Wanna Go," and being hunted by two backup dancers in khaki safari outfits who capture her and turn her into a pop star before she eventually breaks free and sort of mauls them. Sasha was really interested in exploring monsters, you know? Monsters are expressions of our greatest fears. They're also the outpouring of our cruelty. They are things to be controlled, but they have this power—there are all these tensions. Drag is really good at tethering high concepts to a lowbrow sort of pop culture. When you do Britney Spears, you are specifically playing with what many people think is the most vapid pop there is, but finding, actually, the idea—the self-expression and the manufacturing of it. To be clear, I don't think Britney Spears is the most vapid pop out there by any means. But there's an understanding that you're going to get a completely formulaic, perfectly designed innocuous pop song. And you can project your own cultural criticism onto that story. The fact that drag is often working in the realm of pop songs is not accidental to both its popularity and why people find it such a good place to explore weird ideas. When you started thinking about taking on all of these questions by writing about drag, was there a world of similar books in which you saw this one fitting? I've been writing about queer people and LGBT issues for at least ten years, maybe longer. And I always felt it was as relevant to our cultural moment as something like tech or sports. But there's this idea that queer culture is distinct from straight culture and that LGBT issues are distinct from broader issues in health care and employment and relationships and whatever. Which always seemed to me just rooted in homophobia. So I wanted to write a book that's on the level of something like Friday Night Lights but is about people who generally just don't get that level of consideration within literary journalism. The assumption is that if you're writing a queer book, it's going to be for a queer audience. The idea of a "queer audience" is just as constructed as anything else. Take a book like Random Family. Many people who read that book don't have the same kinds of experiences that the subjects of that book have. But more broadly, we all exist under the same institutions, in the same broader culture. There's no real reason you couldn't read and appreciate and understand and empathize with the stories that are in that book. Or, what do I have in common with a hedge fund manager, right? But I still want to know about their work. I want to know how they make decisions, what motivates them. The notion that you would only want to read about gay people if you're really out and involved in the queer community is frankly ridiculous and supports this really false distinction between gay culture and straight culture. Of all of the performances you watched during your reporting, are there any that are especially close to your heart? One of the most spectacular, exciting things I've ever seen is a queen called Horrorchata perform Selena's "Como la Flor" at the Brooklyn drag festival, Bushwig, in 2018. She was in these lavender crushed velvet bell-bottoms. Stunning. But it was really just this moment—the sun had fully set. The crowd was at capacity. People were fucking hype. She co-founded Bushwig, this is her show. And she's so devoted to Selena. People don't talk enough about something drag does really well, which is how it can take the context and the emotion and the vibe of a song and repurpose them or reinterpret them, you know? It was this moment of someone expressing their passion and their individuality, but also connecting to community. It was just joy: joy from the audience, joy from her, joy from Selena's singing on the recording. For people who don't participate in the drag scene, it's sometimes still baffling why people like this shit so much. This is why.
I've always believed that a carefully chosen frame makes for the more appropriate film poster.
Welcome to Wayward Watching, a column on the seen and unseen in film. Late one night in Hiroshima, a woman is driving an older man, a visiting actor, back to his hotel. They are in an old red Saab 900, which the actor bought fifteen years ago in Tokyo. He isn't allowed to drive his own car because of some arcane rule at the theatre residency where he has been invited to direct a play. Initially he had to be persuaded to take the woman on as his designated driver, but he has come to appreciate having her around. His affinity has its limits: the red Saab is, after all, his sanctum, a green room where he is accustomed to contemplating, alone, his messy art and life. He learns not to mind practicing his lines aloud in the back seat. He never lets her smoke inside. That night the actor is slightly drunk and sitting in the passenger seat. Moments ago, they dropped off one of his colleagues from the residency who happened to also know the actor's dead wife. The colleague said something during the ride that had taken the actor by surprise, something that made him wonder about the extent to which he ever understood his wife. Now that it's just the two of them in the car, the woman—by now, both chauffeur and confidante—speaks up. "He didn't appear to be lying," she says, referring to his colleague. "I know because I grew up with liars." She tells him what it was like, growing up with a mother she couldn't trust to save her life. He responds by lighting up a cigarette from her pack, then offers to light another one for her. "Are you sure?" she asks, before accepting at once. He slides open the moonroof, and they take quick drags and hold their cigarettes above their heads to allow the smoke to escape. They look up and glance at the cigarettes in their hands, glimmering like stars in the distance. Halfway through Ryusuke Hamaguchi's Oscar-winning film, Drive My Car, we see two cigarettes sticking out of the roof of a car, framed by the city lights and the night sky above. The moment seems almost inadvertent in its overwhelming beauty, one of those throwaway scenic shots meant to mark the transition to the next scene. And yet the image also sums up the essence of Hamaguchi's vision: three hours of running time is contained in that one frame. What gets relayed is a sense of connection—two new friends baring their souls at night—and also liberation. The woman and the actor might as well have been holding up little torches of freedom. Having just revealed to one another their respective traumas, their faces appear carefree, unburdened by the past. I've always believed that a carefully chosen still makes for the more appropriate film poster, instead of airbrushed headshots or those post-production images meant to hard-sell the central theme. The publicity materials for Drive My Car, for instance, predictably feature the two protagonists, played by Tôko Miura and Hidetoshi Nishijima, posing with the red Saab in a parking lot or somewhere in the middle of a road. Imagine, instead, a billboard with no garish fonts and no Saabs, just two hands holding cigarettes up in the air one night. In Camera Lucida, Roland Barthes famously wrote about the punctum of a photograph: the one accidental but meaningful detail in an image which "rises from the scene, shoots out of it like an arrow, and pierces me." The punctum of a movie, I feel, is an incidental still frame, that rises up from the sequence of scenes and pierces the viewer, and is therefore best placed as a standalone image to lure more viewers in. In Joachim Trier's The Worst Person in the World, Julie drifts through her twenties studying medicine, then psychology, even writes a provocative op-ed in the wake of #MeToo, before ending up as a still photographer on a film set. We see Julie, played by Renate Reinsve, working alone in her apartment in the final scene, touching up the portrait of an actress on her desktop. Moments before, she discovered that the actress is married to one of her ex-boyfriends, Eivind— while packing up her camera by a window, she'd seen them kiss on the sidewalk and then push a baby stroller together down the road—but over the course of the film, she has learnt to tragically accept that the prospect of a romantic relationship is not the governing force in her life. She first met Eivind years before when she gatecrashed a party one night in Oslo. Back then, she was dating an older man—Aksel, a graphic novelist—but the attraction to Eivind was immediate. That night the two of them didn't kiss, but instead spent the hours until dawn chatting, sniffing each other's armpits, and later, watching each other pee in bathroom stalls. More than the other two films in his Oslo trilogy, Trier seems alert to visual possibilities in The Worst Person in the World. In just about every moment, the camera seems aware of what Julie, as well as the audience, might be watching, which is why it was disappointing to find multiple film critics reviewing the movie more as a book. Yes, the story is revealed in grandiose chapter headings like a 19th-century novel (there is even a prologue and an epilogue), and there are the usual blind spots that come into play when a male filmmaker portrays the life of a younger woman, but the fact that Trier is thinking in terms of images, not plot, is evident in Julie's eventual career choice. The very first shot is of Julie with her back to the camera—surely a nod to the opening image in Andrei Tarkovsky's Mirror—smoking a cigarette and staring off of a porch. Later, for three silent minutes in the middle of the film, she traipses home through the streets of Oslo and at one point is moved to tears by the splendour of the skyline at dusk. Richard Brody wrote in The New Yorker that the film's popular freeze-frame sequence, where Julie imagines the world literally stopping in its tracks so that she can meet up with Eivind, is "superficial and . . . blatant," but it seems to me that the scene becomes frustrating only if you're expecting it to somehow advance the storyline. Once, in my early twenties, when I fancied myself an aspiring scriptwriter in Bombay, I was told that studio executives didn't so much as squint at a screenplay if it didn't have a crisp elevator pitch, a plot that could be neatly reduced to an epigram. (Decades ago, Satyajit Ray had mocked this practice by pointing out that even his contemporary Mrinal Sen's experimental masterpiece, Bhuvan Shome, had conventional underpinnings, a story that could be summarized "in seven words: big bad bureaucrat reformed by rustic belle.") To judge a film by its story, however, seems to me inadequate. If done well, the message still ends up being prioritized over the medium. A riveting dramatic scene on the page almost always feels tonally imprecise onscreen. I prefer the idea of a movie as a progression of mesmeric stills instead of a recorded form of theatre. In his 1978 essay, "Uses of Photography," John Berger outlines the difference between private and public photographs: In the private use of photography, the context of the instant recorded is preserved so that the photograph lives in an ongoing continuity. . . . The public photograph, by contrast, is torn from its context and becomes a dead object which, exactly because it is dead, lends itself to any arbitrary use. Staged promotional blowups are typically dead objects. They are prised away from the original meaning of the movie and frequently leave nothing to the imagination. Stills, on the other hand, are akin to those keepsake Polaroids you tuck away in your wallet and sometimes pin up to your desk. They tether you to the memory of watching the film or whet your curiosity about their significance. We are drawn to the "context of the instant" preserved in that one image, that arrested moment, and likelier to lose ourselves in it.