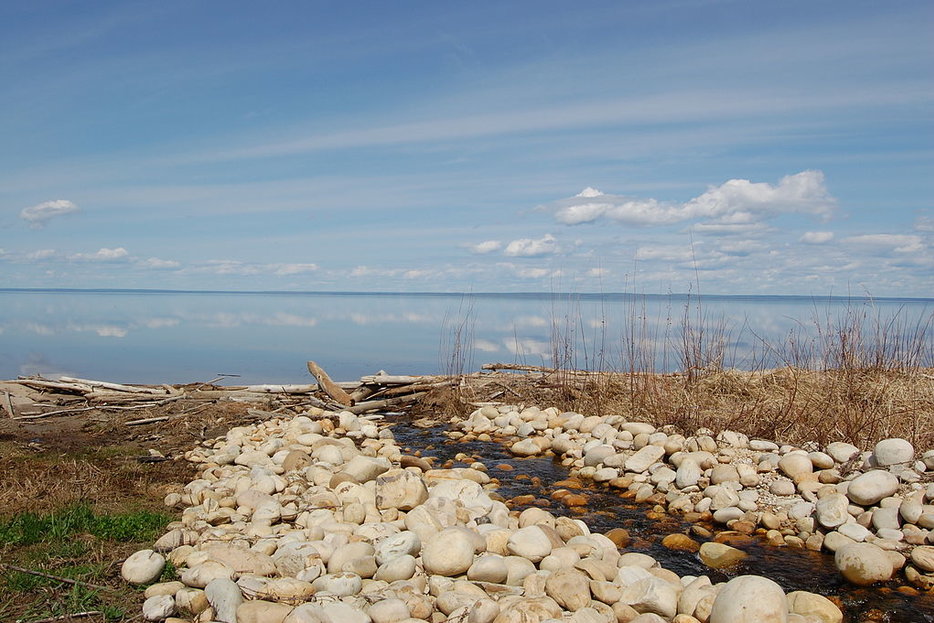 In narratives that hinge on proving our humanness, Indigenous people sit stilled in the role of the described. As the described, our words are pit against us.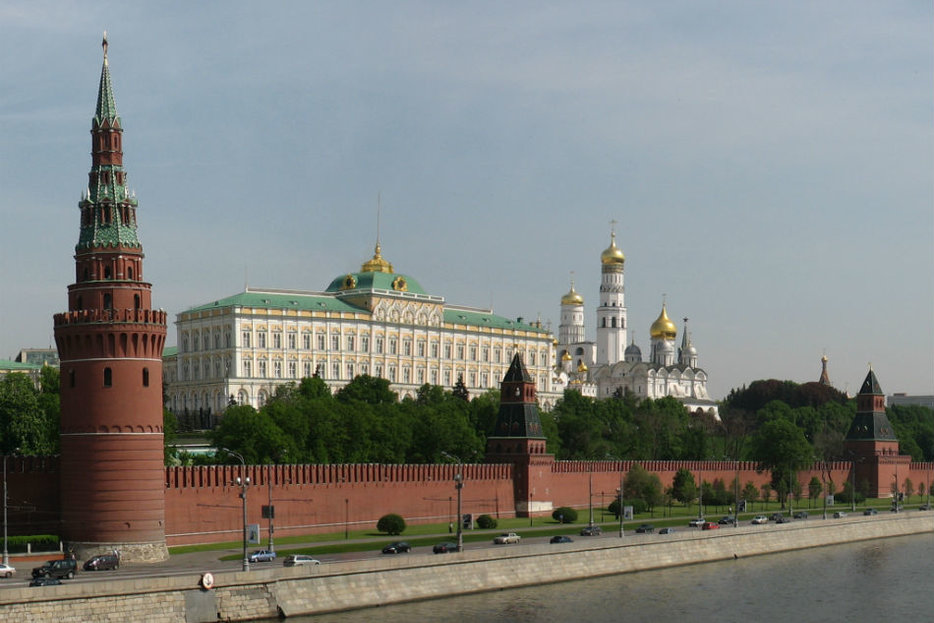 My grandfather had never told me about his trip to the Soviet Union in the sixties, but I don't know why I was surprised. He never told me anything, not even my grandmother's name.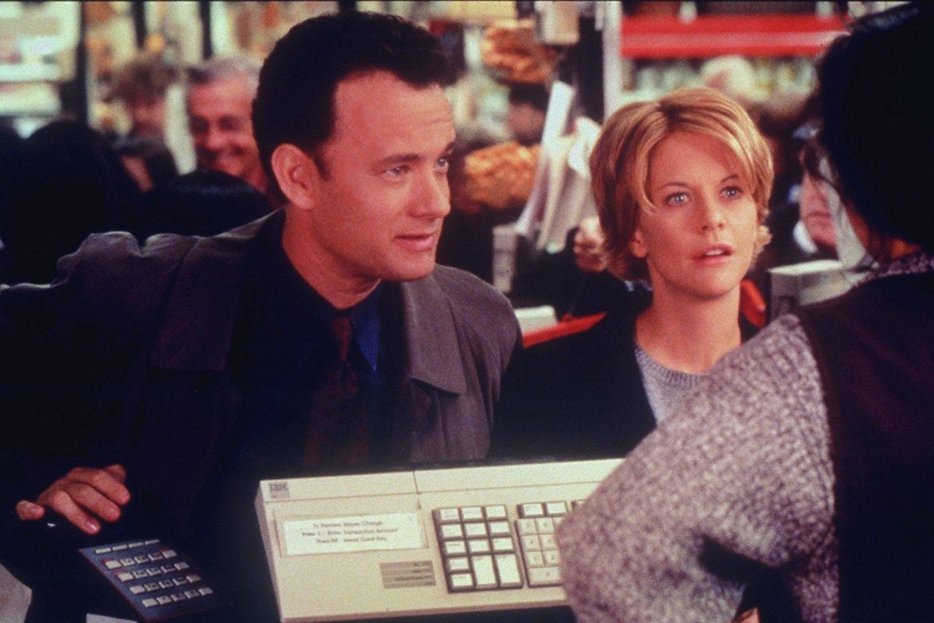 I was told getting laid off from my dream job had nothing to do with me, but after I was let go, I felt like I had lost a part of myself that I couldn't get back. 
Latest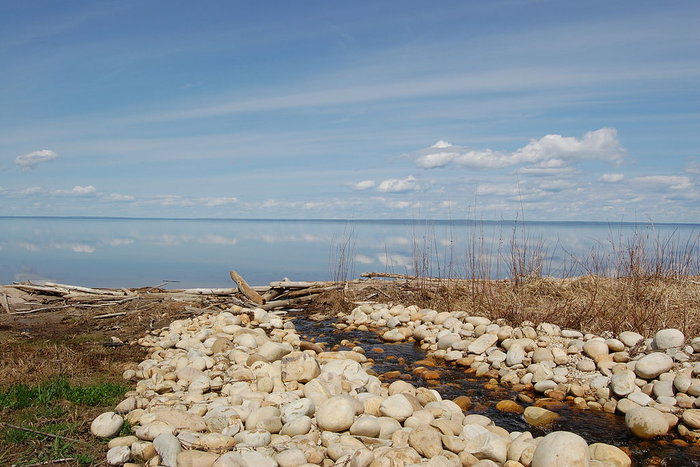 In narratives that hinge on proving our humanness, Indigenous people sit stilled in the role of the described. As the described, our words are pit against us.
Sometime in 2011, at fifteen or sixteen, I ordered Beatrice Mosionier's In Search of April Raintree to my childhood home in Joussard, Alberta. My oldest sister, an undergraduate student at Grande Prairie Regional College at the time, had been assigned the book in a Native Studies course. I wanted a glimpse into the intellectual world of post-secondary education, to read and to be moved, irreparably and unsuspectedly. I wanted to tiptoe into the mise-en-scene of a novel, to let what I might witness illuminate a way of writing, a listening and looking practice, that I had only known as the felt suspicion of something more radical, more energetic and enlivening, unrulier and more complicated than "Language Arts." With In Search of April Raintree I found all of this. I found a book that was more than a book; Mosionier's story of the lives of two Indigenous girls who enact care against the racialized embargo on care that is Canada, who care for one another in contradistinction to the cruel "care" of the state, of social services, was and is a searing indictment of Canada. It was and is a critique of this ravaged country's inability to stop compounding the brutalities that Indigenous peoples are made to endure, brutalities that live and breathe in and possess the bodies of those endowed by governments of all sorts to mediate a history that is in fact without end, without mercy. In Search of April Raintree refused to torpedo Indigenous peoples into the gutters of misrepresentation. Mosionier took the work of description into her own hands and because of this she refused to offer up a rhetoric that one might describe as simple. That is, Mosionier wrote in the mode of "truth-telling" to paint a picture of complicated and compromised living in the crosshairs of settler governance. In this way, she laid bare a way of storytelling that always returns us to the possibility of Indigenous life unhampered by a coloniality of the present. As Fred Moten says, "Anybody who thinks that they can understand how terrible the terror has been, without understanding how beautiful the beauty has been against the grain of the terror, is wrong." Each word of Mosionier's book, each pronoun and preposition, all of them, shook and shake still with a vitality that is in the name of Indigenous freedom and nothing less. There is an art to spinning words so that they are always-already against the monotony of voice and for the polyphony of political speak. This is the terrain of Indigenous writing. It always has been and always will be. * Say forgiveness. With a maw full of smoke, say the aftermath of history. Hold our books in your slippery hands with the ever-loudening fact of their eschewal of the violence of a reading practice that makes a feast out of "a choreography of mangled bodies."11From my debut collection of poems, This Wound is a World. Mouth the word "enemy," but do not enunciate it, for it is not a subject position worth keeping in the world. Living as we do in the charred remnants of a time during which the voices of Indigenous peoples were siphoned out of the theatres of culture and into the wastelands of law and order, you, a white and settler you, are beholden to a project of lessening the trauma of description. Everywhere in the colonial archive there are a plethora of descriptions that sought and seek still to hold the position of the Indigenous in a state I can only describe now as against opacity, as against the right to be unseen and unseeable. We might conceptualize colonialism as in part a system of clarity in the visual sense, as a structural and structuring articulation of Indigenous life so as to refuse it the promise of freedom, to refuse us a world-making kinship that was in opposition to the world-engulfing effects of racial capitalism. We were and still are made to exist in a visual field in which we are barred from democratizing the felt knowledge of our dignity.22"Felt knowledge" is a concept that Dian Million uses to signal ways of thinking that emerge from the context of emotional experience. See Therapeutic Nations: Healing in an Age of Indigenous Human Rights. In Mohawk Interruptus: Indigenous Life Across the Borders of Settler States, Audra Simpson traces the discursive and political beginnings of "the savage" to the earliest moments of contact at which settlers did the terrible and terror-making work of classification so as to acclimatize the Indigenous to an atmosphere of ideas they had transported with them from Europe. Today, we hear the resonances of this fatal naming ritual repeated and made anew. There were and are ways of thickening words with meaning so as to injure, of making words into evidence of our injurability. Hurled with the right amount of intensity, words floor us. There are words that lay me flat on the floor of the world. One of these words is "simple." Simplicity is a mode of being in the world available to those enmeshed in white structures of feeling. Simplicity is an affect that motors the cultural imaginary of whiteness; it is an interpretive strategy. Simplicity hides a flurry of forms of social and political violence that rip the lives of those from the badlands of modernity from the freedom of a simple life, from a life emptied of historically contingent tumult. Simplicity belongs only to those who live and write unfettered by all of that which ravages the worlds. It is an emotional orientation that enables one to pick up a book and put down a carcass. Simplicity is a structural impossibility for Indigenous peoples who write despite and in spite of the coloniality of the present. Recently, a collection I wrote was reviewed under the headline, "Billy-Ray Belcourt's Simple and Radical Poetry." The title alone steals breath from the bodies of those who are roped into the unlivable and racialized terrain of simplicity. The headline was later modified, "simple" axed, after writers like Gwen Benaway wrote incisive threads on Twitter critiquing it. The review made use of the rhetoric of simplicity: words like "plainspoken," "straightforward," and "unmistakable" pile up to chase after a thesis about method in poetry that has at its heart a binary between indecipherability and simplicity. There is nothing fundamentally poisonous about "simplicity," but its use is bathed in a tradition of wordliness or perhaps "languageness," to use Layli Long Soldier's term, that traps Indigenous writers in the poverty of plainness. The piece quotes a review of Mosionier's Raintree in Queen's Quarterly: "[Mosionier] sets out to tell a story—her own story—in the plainest available language. Nothing else is needed." This interpretive behavior is everything in literary history. Theorist Dian Million, in an essay called "Felt Theory: An Indigenous Feminist Approach to Affect and History," describes a "new language for communities" to get at the sorrow and love that proliferates in Indigenous social worlds. Million cites both Raintree and Maria Campbell's Halfbreed as texts that evidenced an artistic practice that broke through the sound barrier of Canadian historical ignorance to tell "politically unspeakable" stories. Indeed, it was recently revealed that a chunk of Campbell's book was edited out because it detailed sexual abuse at the hands of members of the Royal Canadian Mounted Police, an avowal that would have surely thrown into relief the chronic problem of police brutality against Indigenous women. This time, Million tells us, produced "a profound literature of experience." Still, those who look and install meaning into words with the force of a history of impoverished reading negate the profundity of our writing. The meta-claim that is underneath this line of inquiry is what we might call "racial fatalism": in other words, it is as if Indigenous peoples were so bogged down by history, by bodies that emerge from that history, that we can only write in a way that is "plain," that is "sparse," that is "simple." It's a liberal interpretative strategy that seeks to empower a "humanity narrative" that is in fact a trapdoor, worthless in the fight against the cannibalistic genre of the human inaugurated in the laboratories of the New World.33To follow this line of inquiry, see the work of seminal Black studies scholars like Sylvia Wynters, Katherine McKittrick, and Christina Sharpe. It is not that we need to be welcomed into the wasteland of the human, to be made fit for the operations of violence that uphold it, but a remaking of the world, one not ruled by Man, one that flowers freedom for those denied it as a symptom of the many-headed hydra that is white supremacist capitalist heteropatriarchy. In narratives that hinge on proving our humanness, Indigenous people sit stilled in the role of the described. As the described, our words are pit against us. Having only in our arsenal words that self-destruct, we shoulder the burden once more of voicelessness. How cruel to have our critiques of the ways in which unlivable lives are manufactured everywhere in Canada heard as evidence of our ability to speak and nothing else! * "My story was maltreated." So goes Terese Marie Mailhot in her debut memoir Heart Berries. Heart Berries elaborates a theory of ethical living, of how we might tune our ears to hear the always-compounding ways that Indigenous women are denied care. It is not just that we are called on to listen in a mode that might shatter the sound barrier of liberal empathy (to testify), but also and more importantly to treat a story so as to read and act in the direction of the world it begets. So, it is not that contemporary Indigenous writers are speaking in unison, as if in a chorus uttering the same things, all in the name of a singular avowal of that which impedes our flourishing. We are all caught up in the Singularity of coloniality. But, each book, each poem, each story, is against the trauma of description, those ways of reading and listening that make vampires out of people, possessed by an insatiable hunger for a racialized simplicity that makes us into objects of study to be fed through the poorly-oiled machine of analysis. To tell a story of the possibility that swells up even where it is negated requires a sociological eye, an epistemological standpoint, that is borne out of experience, of knowing what it is to be a map to everywhere and nowhere. What's more, to hear this story of compromised living, of joy against the odds, of the repeatability of a history that lives in the bodies of those who reap the spoils of colonialism, as something more than a "simple" account of a singular life, is to undergo a process of resubjectification, one that requires the abolition of the position of the enemy, the vampire, the one who describes, the settler. You need to read, to listen, and to write from someplace else, from another social locus, a less sovereign one, a less hungry one. All of my writing is against the poverty of simplicity. All of my writing is against the trauma of description. * Today, the world is just beginning, so I pack light. I start and end with books by Indigenous writers. With Layli Long Soldier's Whereas, "I Mommy the edge" between a painful history that is not done with us and a still possible future that proliferates care. I call this the "eroding edge of pathos," which is where I jump from with Leanne Betasamosake Simpson's This Accident of Being Lost, an unruly and differently ruled text that welcomes us to "the space of the unspoken and the unwritten and the unsung." It is here, Gwen Benaway tells us in Passage, that "passage is more than movement," is in excess of and prior to geographical change, is an ontological force as much as a creative-theoretical one. With these books I pitch a "shaking tent" where we assemble another "congress / of selves," another world where we perform and enact "everything [we] long to know and hold" (Liz Howard). You are not invited into our tent. We are not yet at that point of hospitality. I will not tell you when this time has come. "There isn't time here. There isn't ever time here. There is only here here, only land here."44See Angie Morrill, Eve Tuck, and the Super Futures Haunt Quollective's "Before Dispossession, or Surviving It."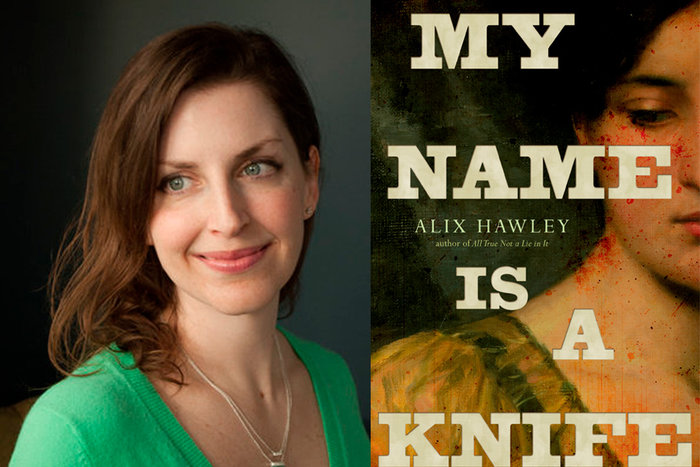 The author of My Name Is a Knife on historical fiction, frontier life, and sharing headspace with her characters. 
The mythology of someone like Daniel Boone, in the wrong hands, could be just another settler-saviour narrative, another white-guy-does-the-West fable in an American history already bloated with them. But in the hands of author Alix Hawley, Boone is tenderly broken open to get at what's past the lore—he's myth-busted. In her 2015 novel, All True Not a Lie in It, Hawley shifted away from the classic chronology of the Boone story by choosing to zero in on some of the most painful and humanizing parts of his early life, and in doing so stripped him, quite naturally, of his cinematic trappings. Her new follow-up to that book, My Name Is A Knife (Vintage Canada), picks up at the same speedy clip, dropping the reader right back into Boone's life as he steals himself out of a Shawnee camp and makes his way back to the fort and settlement bearing his name, now abandoned by his family and filled with a handful of hateful and rough settlers who think him a deserter. He fucks up—frequently and in ways that intensify his hardships. But by rendering Boone as fallible, Hawley makes it that much easier for the reader to enter an era typically illustrated in historical fiction with a heavy hand by authors more interested in the "heroes" who tamed it. Here, the narrative is split between Boone and his wife, Rebecca, whose portion offers a more nuanced perspective of a husband as a kind of bumbling spectre, risen from the dead to return to a family who have had to move on out of the necessity of frontier survival. As Rebecca comes to make peace with the man who staggers back into her life and throws a wrench in her new-found autonomy, she also fills the new shape of their days: with children—hers and her children's children, delivered by her hands—and with doubt, of the survival of everything that's been created. Knife is a hard book, with no clear protagonists. Hawley does little to tinge the time period with the golden tones of nation-making usually ascribed to it. But by letting each of her characters step between worlds, there are flashes of dark comedy and tenderness that come with living life in tumultuous times that seem, unfortunately, especially relatable. Katie Heindl: You handle Boone so humanely, and by that, I mean, just like a regular guy. He is unaware of, or deflects, his own myth. Daniel always seems a bit surprised that anyone is interested in what he's doing, even Rebecca, only really comfortable in the eyes of his children. There might be an innocence to it if he didn't always reengage in ruinous behaviour. Was it critical to write Boone this way, a person as they might be as the myth was made around them, or did you want to intentionally ground him? Alix Hawley: I'm glad he comes across as a human! And that's a perceptive thought about him and the children. You've got me thinking about that now; he is most comfortable with them, and with kids generally, including the ones in the Shawnee town, although he also feels he's failing them all somehow, whether as provider or protector. My guess is that his own childhood was messy, given the fact that his family was kicked out of their Quaker community, and so he wants to give them more than he had. Paging Dr. Freud. Seriously, though, the historical material suggests he was a magnetic personality from a young age. I can only guess that's true, given the spread of his fame during his lifetime. He was certainly a natural leader, and even worked in government for a while, which I slide over a little in the book. I was interested in celebrity, and which people get it, and how fame metastasizes. And why we need that kind of heroic figure, which has of course been going on forever (I just read Madeline Miller's The Song of Achilles, a great novel about that need). But rather than having a deliberate sense of grounding, my greatest interest was always psychological. My usual question is: What would it feel like to be this person? (Not "What would it feel like if I were this person," which I've seen a lot of students get tangled up in. It's hard not to!) What would it feel like to be this man? I wanted to dig into what that kind of fame would do to someone who really was a regular guy in most ways. Where Achilles and co. are puppeteered by the gods, Dan gets no divine intervention, however much he wonders about what cards Fate laid out for him. A lot of what he does, he does himself. I found myself getting annoyed with Boone in this book, due in part to seeing him through Rebecca's eyes. The choice to add her as a narrator feels essential in this novel, which is almost sparser, less languid than All True. Was adding Rebecca's voice something you had planned for the sequel, or did she insert herself for you when you were writing this book another way? Writing All True, I was half in love with the character Dan, and half wanting to slap him. I also loved writing Rebecca's parts; she was a brief but powerful presence in that book. I've always been interested in charismatic and unreadable people (and probably need therapy). When I thought about a follow-up, I didn't want it to be just a continuation. I wanted this book to stand on its own, without the reader necessarily having to have read All True first. And in a writerly way, I think every book needs its own problem to work out. Dan's voice took a long time to find—I drafted the first book in the wrong voice, twice—and I felt I finally had him in my bones when I decided to write this novel. So, Rebecca became the problem. What would it feel like to be married to someone like that, and to feel left by him, not knowing whether he was dead or alive, and to want to leave him as well? Even more, what would it feel like to be her, this exact person, and how would she sound? I figured she'd be easier to write, being a woman and a mother like me. That was a dumb thought, as I don't usually write directly about myself anyway. And she was elusive. My early drafts of her narrative were in third person, which only made her even more distant. I wanted her to walk and talk on her own. In the end, her sketchiness in the historical record, and my uncertainty about her, became part of her character. She's someone who lives deep inside herself, keeps her own counsel, never gives much away, wields her power quietly. Writing the voice of someone like that is very hard! She doesn't always admit her desires to herself. She speaks much more sparingly and concretely than Dan, who flings similes around, and whose narrative sections are full of action. It was good to have his voice as a foil, actually. And I got annoyed with him too, and I'm glad you did. Though I still love him, even his blindnesses. I think Rebecca does too. And I love her for her failures also. How close to Boone's life did you keep the chronology? Was it as expansive to write All True and Knife as it feels as a reader to be moving through them? There is always a sense of more, or doubling back, but the promise of momentum regardless—did you make yourself stick to certain timelines and give yourself free rein for filling in the rest? I think the best fiction about the past grows out of gaps, the things we want to know more about, the details and answers that are lost. So, I looked for those holes during the first research, then cut myself off from further reading, forcing myself to fill in character and motivation on my own. (I went back later to check details and dates.) I do try to stick to the general truth of events and chronology, at least of what's known of them. With this book, I did have a stronger sense of momentum, probably because the time frame is much more compressed—where All True covers decades, the majority of Knife covers just a few years, including a single week, the siege, in detail. I did have room, though, to be deeply inside two different characters' heads, and to see each one through the other's eyes. I also had freedom to fill in quite a different Dan in this book, one who's caused a lot of damage and been broken himself. This time I missed the closeness to the Indigenous characters, like Black Fish and Pompey, the "black Shawnee," whom Dan has left behind. Writing the scenes when they meet again here was pretty emotional, because of the personal repercussions for all of them, but also because they represent the greater fracture between the Indigenous and settler groups in the book, who'd seemed very briefly, in this case, to have a chance of making things better, however illusory that was. With All True Not a Lie In It, the title set the stage for even the casual Daniel Boone fan to understand it would be a novel that would put the reader behind the coonskin curtain, so to speak, and work a little bit to expose him. There's humour in it, there's reference to the tall tales and disconnecting accounts of this man's life while also being incredibly earnest, as if to say this will be the real story. My Name Is a Knife is stark and more subtle, because the story doesn't revolve solely around Daniel. Can you tell me about the title, why you chose it, and how you'd like it to set up this book? Oh, God, this title cost me a few months of my life. All True Not a Lie In It comes from something Dan is purported to have said about a fake autobiography someone published in his name. That one leapt at me partway through an early draft, not least because we have so little in his own words (and they may not even be his words, but they fit my sense of him as someone funny and self-deprecating about his bizarrely swollen reputation—this guy from the eighteenth-century backwoods!). So, I liked the wink as well as the sincerity you note. Incidentally, I wasn't a fan, even a casual one, when I started writing. I didn't know anything about him. I was just hooked by the idea of early celebrity, and the way Dan and Rebecca lost their first child, James. This time, the title was really hard to come by. I wanted something else in Dan's words, but nothing felt right. There's literally nothing left in Rebecca's words—she doesn't seem to have been able to write, but might have been able to read—so that didn't work either. I tried other sources from that time, as well as Dan's favourite book, Gulliver's Travels, but everything sounded stiff or too olde-timey, which I have a horror of. I want this book to work now, and not just be an attempt at ventriloquizing past voices. So much of what it's about is still going on. (Here endeth her sermon on how historical fiction is really just fiction.) The main problem became finding a title that yoked Dan's and Rebecca's narratives. So, I had to make it up. (The file name was the cardboardish DB2 for a long time.) I played around with a few versions that included knives, probably as an image of the severing of the marriage, the settler-Indigenous relations, and both characters' internal fights (and also because—knives). Early in the book, Dan says that when he returns from the Shawnee town, hearing his old name, his white name, hurts him. Rebecca later mentions disliking her own name, not wanting her daughters to name their children for her. So, My Name Is a Knife popped up in the end. I hope it makes you want to pick it up, and keeps you thinking when you finish it (please finish it). I need to thank my writing group partners, Corinna Chong and Adam Lewis Schroeder, for putting up with my dozens of "THIS IS THE RIGHT TITLE" midnight messages, and for trying with all their hearts to find the perfect version themselves. And my editor, Anne Collins, for finally saying, during her final manuscript run-through, "No, this is it, this is the title, stop." The choice to end the book from Rebecca's perspective feels intentional to the treatment of the Boone legend, overall. This way, we aren't given Daniel's conclusions or future intentions, nor do we really get a full circle on whether or not he's found peace. Were there other reasons for handing the narrative over to Rebecca? Real writer talk—I didn't want to write the death of either character! Having finally put together this version of Rebecca, I didn't want to end the book with her end (and she died before Dan). And because this novel ended up being so much about their struggle to work out whether or not to stay together, I didn't want to see Dan on his own in his last years. And I'm not sure he deserves to find complete peace, either. I like that it ends with her voice, her observations of him, because she sees him better than anyone, except maybe Black Fish. But, also, because she's angry and damaged herself, and has had to find some reason to keep going. The upswell of the #MeToo movement while I was editing this novel made me see just how furious she is about the whole system. She may not be the most self-aware person, but I'd argue that Dan is even less, in spite of all his introspection and musing about what he's done. A lot of novels are about women thoroughly observing men who carry on unaware (Jane Eyre is the classic example). I'm certainly aware of that tradition. I think I hoped to turn it a little with the way this book begins and ends. A very small wrench in the works. Reading All True and now Knife, it's hard to be oblivious to the Indigenous-settler dynamic at what was, essentially, the violent beginning of colonialism. Boone's relationship with the Shawnee is close, familial, but also damaging, paternalistic and violent. And there are tribal hierarchies based on familiarity versus the unknown—for example, a real fear of the Cherokee in Boone and his family. At the same time, even if we don't see Black Fish and some of the other Indigenous characters as much in this book, you treat their appearances evenly and with the same weight, even the memories of them. How difficult was writing the Indigenous characters in both of these novels given the current prejudicial climate Indigenous people face in Canada and the United States, and that their histories have likely been lost or not as fully recorded to the same extent as men like Boone? It was difficult for me as a white descendant of Canadian settlers to even begin to write about the Indigenous people in the novels. And you're of course right about the fact that any recording of Woodland Nations histories at the time was done by settlers, usually with little benevolence (there's a mention of how the "Indians" always start their meetings with a long talk, which wasn't recognized as oral history). The lack in the record was worse than Rebecca's—so much was lost or misshapen or deliberately thrown away. And I was conscious all the time that because the point of view in my books is Dan's and Rebecca's, every presentation of the Indigenous characters is via white perceptions. Historians usually say Dan appreciated the Woodland way of life more than most Europeans—and part of his fame was as a "White Indian"—but so much of that was a takeover, in spite of his genuine ties to Black Fish and some of the other people he knew well. I had a few known hooks to hang onto with Black Fish's character—he wasn't much older than Dan, he'd also lost a son, he was a powerful leader with a great speaking voice. But he couldn't just be Dan's mirror. I hoped to show him more broadly in his skilled handling of meetings and votes, and more in his relationships with his own family, his wife and daughters. When I'd gathered what I could from research, I wanted to show life in Chillicothe as almost mundane, people going about their business, kids playing, teenagers sulking, etc. I hope very much that it doesn't read as tourist-like, despite coming through Dan's perception. He becomes comfortable there, but he is a romanticizer, and once he's left the Shawnee, his memories are sometimes idealized. I was conscious of that too. Black Fish's retreats into silence, like those of Pompey, the "Black Shawnee" and interpreter, became part of his personality for me, reflecting his knowledge that he won't get complete truth or fair dealing from Dan's people. And all the failed communication and misunderstandings, especially those leading to the siege, were heartbreaking to read and write about. Again, I had a strong sense of hopes for peace and connection raised and smashed, over and over. I read somewhere that it's easy to forget, when writing about actual events, that the people at the time didn't know what was going to happen. As silly as that might sound, it helped me keep up the sense of tension, from a writerly perspective. The Cherokee Jim (his actual name is unknown) was the most difficult for me to write. He was a frequent visitor at the Boones' place before they headed towards Kentucky, and he was one of the murderers of their son Jamesie. The Ndé scholar Margo Tamez was kind enough to speak about him at a reading I gave, saying he was the strongest character for her, and the most sympathetic. I hadn't seen him that way, though I'd understood his action as a warning to Dan's party to stay off unceded land, as they'd been told. He returns in My Name Is a Knife at the darkest level of Dan's mind—Rebecca's too, when she lets herself think about him—and becomes a focus of rage. The way he's dehumanized becomes a symbol of the settlers' flattened image of "Indians." But he's not that simple either. No person is. Babies. There are so many of them! I really liked how each birth added to Rebecca's agency, even her own and not the ones she delivered. Did you intend for them to be a subtle way to notch the passing of time, which in this novel can feel jolting from one big fight to the next, or as something to break up the carnage, or both? Because sometimes I have to admit, my thoughts were, "This does not seem practical." Ha! Completely impractical, but true. There are so many historical babies—Dan and Rebecca came from big families, and had nine children themselves, who started producing their own kids very young—and that's one of the points both the protagonists make, that kids are having kids, all part of the general chaos of the time and place. I actually had to cut out some of the extended offspring, for clarity's sake (doesn't help when everyone has the same name). I did want the births to be Rebecca's territory as a midwife, and also to echo some of the children Dan knew in Chillicothe, the Shawnee town, especially the ones he can't forget. You're right, there's a lot of tension and big fights in Dan's world, and I knew Rebecca's sphere had to feel equally urgent, though her life was ostensibly much more domestic, with all the "smallness" that implies. But what's more dramatic than childbirth? Frontier childbirth, without anaesthetic or forceps or stitches? Having been through two emergency caesarians, I'm always stunned that so many of the women and children around Rebecca survived and were healthy. Her narrative is as much about survival as Dan's is. As for time, I wasn't very conscious about marking its passage—more with trying to keep both the tension and the events of both worlds lined up. A spreadsheet might have helped, but I'm Excel-impaired. Though so was everyone on the frontier, I guess. Verisimilitude. The vernacular and dialogue between characters is so completely consuming, natural and of a time that it easily pulls the reader right into what could seem an otherwise daunting and antiquated world, stiff and not easy to slip into. It's clear you lived with these characters in your head for a long, long time. How was it to share your head with frontiersmen and women, for so long? Do you still? Well, I was teary but satisfied to send them on their way with that final manuscript. And I can still tune in to Dan FM pretty easily; when a reader asks me what he would say or do in some situation, I usually have a quick answer. I can hear Rebecca more quietly. Both voices took a long time to get right, but once they were there, they were there. I think about them still, as well as some of their children—Jemima and James and Israel—and Black Fish, Captain Will, Pompey, Methoataske. They can hang around; I don't mind sharing head space most of the time (I have two young children—parents, you feel me?). I'm drafting another novel now, set in a different place and time, and the main character slammed right into me. So, I thought I had that voice from the start, but it's shifting too as the mess of the draft grows. I still seem to expect instant gratification. I wouldn't have survived very long on the frontier, clearly.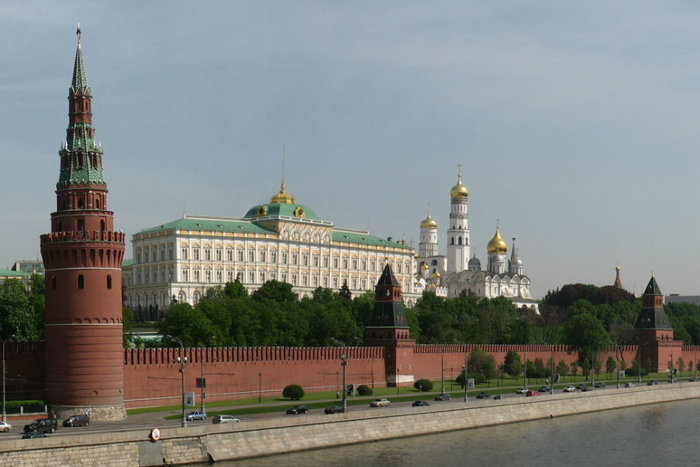 My grandfather had never told me about his trip to the Soviet Union in the sixties, but I don't know why I was surprised. He never told me anything, not even my grandmother's name.
Last November, my grandfather told me that he went to the Soviet Union in 1962 as a roadie for the Montreal Symphony Orchestra. We were eating dinner, spaghetti squash with watery Bolognese, wine from the basement. The table was set with marmalade-colored Ikea napkins on forest-green linen. "We had to put the harp between the pilot and the co-pilot," he said, looking at my step-grandmother. "There wasn't room anywhere else." Outside, the snow had hardened into a crust. It was the first time I had heard him mention this trip. I had no idea he had ever been to the Soviet Union. My grandfather is in his seventies. If you Google image search his last name, which we don't share, you will see obituary photos of old Polish women with perms and carnations pinned to their blouses. He is balding. His blue eyes pop unexpectedly, frog like, from behind his glasses. He wears pressed caramel pants, never jeans, and as far as I can tell he has little to no interest in Poland or being Polish. The guest bedroom in his Calgary home has mints on the pillows, bars on the windows, and was renovated to look like Don Draper's living room. When I visit, the first thing we do is go through his version of a safety seminar. He explains how to open the bars and climb out the window in case of fire. I never listen. I figure I'll just go out the back door, but the bars annoy me because they are indicators of anxiety rather than danger. No one walks down the streets there. The little fortified bungalow near the airport will never see a pedestrian, let alone a robbery. He ladled the tomato sauce onto a pile of squash, and it flooded the plate. "You understand the context, right?" he said. "You have to understand the context. Montreal was invited to perform in Moscow only because the Kremlin wanted to have a musical exchange with the Philadelphia Philharmonic, and Soviet planes weren't allowed to land on US soil." He looked over his glasses at me. I understood some of the context. In 1962, the Cold War was escalating. It was the same year as the Cuban Missile Crisis. I guess Washington didn't want these musicians—probably spies—landing in their territory. Questions of national security and the fear of nuclear fallout were ever present. A war of culture had started to prove ideological superiority, as though a pianist could affirm that collectivization was better than Liberal market capitalism. By inviting Montreal to participate in the exchange, the Soviet musicians could fly on a Canadian plane to the US, and back to Canada, to play at Place des Arts. Then, the MSO would tour the USSR. At least, that is what I understood from his explanation. "The place was grey," he said, cutting his food with the mannered precision of someone who has learned table etiquette later in life, a class chameleon. "Was it ever grey." When he talks he uses the cadence of a salesman. Each phrase is constructed towards selling the product of implicit agreement. As I grew older, I learned to not believe everything he said. "You have to understand what was going on there at the time. Bread lines went on forever. All they sold was vodka. Everything was grey, the clothes, the buildings, the sky. It was all grey, so when they saw us, well, that was a different story, but they weren't allowed to talk to us, even if they wanted to." * In 1953, Stalin was found on the floor next to his bed, paralyzed, stuttering, pajamas soaked in urine. In their accounts, witnesses always took note of the urine stain, as though the weakness of the man's body was a surprise, a truth that had to be recorded to be reconciled. Or maybe it was just a crucial humiliation. The paranoid arbiter of life and death pissed himself when he was dying, like anyone else would. He likely lay next to his bed for hours after the stroke. No one wanted to disturb him, because they were afraid of retribution. One of many hundred doctors, imprisoned in the previous months during an anti-Semitic purge, had to be consulted in his jail cell. No free doctors knew what to do. And like those who waited hours and hours before opening his bedroom door, those who attended to the Great Leader in the hospital were terrified. The dentist who removed his dentures was trembling so much that he dropped them on the floor. But none of the nurses or doctors or bodyguards were killed, exiled, imprisoned, or demoted, because Stalin died three days later after an unsuccessful treatment of leeches and oxygen. "It is difficult for most people to imagine how a nation worshipped such a monster," Oleg Kalugin wrote in his memoir, Spymaster, which details his life as a KGB operative, "but the truth is that most of us—those who had not felt the lash of his repression—did. His propaganda machine was all powerful, I revered Stalin." In '62, the MSO would have landed in a world where, only a decade before, musicians were sent to the Gulag for any misstep, any note that displeased the Party. Up until Stalin's death, music was tightly censored. It had to fit into the aesthetic doctrine of Socialist Realism, or be innocuous enough to maintain the Politburo's idea of a status quo. "Our bloody tyrant was in a bad mood one day," the composer Dmitri Tolstoy said in the documentary War Symphonies, describing how Shostakovich's Lady Macbeth of the Mtsensk District was banned, "and then he went to the opera." It isn't clear what Stalin objected to, maybe the plot's moral imperative to kill a tyrant or the sex scenes. Either way, an anonymous letter published in the newspaper Pravda a few days later said that the opera "titillates the depraved tastes of bourgeois audiences with its witching, clamorous, neurasthenic music," and signed off by warning "it might end very badly." It was no secret that Pravda was the mouthpiece of the communist party, and that this letter was probably penned by the man himself. Shostakovich had to be very careful. Jazz was suppressed. In 1949 all saxophone players in Moscow were ordered to KGB headquarters, where their instruments were confiscated, and their names put on a list. Musicians were put under surveillance. Jazz was considered dangerous. It had bourgeois implications. It glamorized individualism, and experimentation. Songs like "Yablochko," that mixed traditional folk with military marching music, fit in with the official party line, music that could define the new proletariat, without relying on nostalgia for a Tsarist past. Folk was the music of the common people, so it didn't threaten communist culture, and marching bands were the metaphorical sound of the army. If there was any evidence of a trumpet mute, a brazen bass player plucking instead of bowing, or a flatted fifth, the musician would be immediately arrested and sent to the gulag. A popular phrase was "today he dances jazz, tomorrow he will sell his homeland." My friend Chrystia's family fled Ukraine during World War Two. She told me that the first time she visited, she was walking through the tangerine light of downtown Kiev. A busker played saxophone, and even then, everyone who passed turned their heads away or stared at the sidewalk. The saxophone was still an uncomfortable symbol. People had been so well trained to disassociate from anything suspect that it was Pavlovian, if no longer imperative, to look away from anything that could be dangerous. This legacy of fear runs deep. * My step-grandmother carried an almond cake from the kitchen and placed it between us as we drank the dregs of a bottle of wine. I could feel the sediment in my mouth. She is beautiful in an unremarkable but relentless way, like Debbie Reynolds in Singing in the Rain, with delicate, perfectly placed features and endless small-town Francophone charm. In the '60s she worked as a flight attendant in a dusty blue suit with matching pillbox hat, and spent part of the '70s stationed out of Casablanca working chartered flights from Morocco to Mecca. When I was a teenager she would bring out nail polish and a file. "If you tried harder," she said, "you could marry a rich man." My grandfather cradled his fishbowl wine glass between his fingers. Sun spots freckled his hands. "At the Kremlin, one of the violinists was wearing a nylon shirt," he said to no one. "Imagine, they hadn't seen synthetic fabric. It caused a stir in the audience, and afterwards the guy exchanged it for a suitcase of rubles. Of course, he was arrested on the spot by his translator." Why had I never heard this before? "Those rubles would do nothing in Quebec. It was basically Monopoly money." I know so little about any of his life. "Wait, what did your mother think of you going there, being Polish?" I asked. "I hadn't seen her since I was thirteen." "Really? Why?" "Each of us had a translator who doubled as a KGB handler. It was how it was done. The poor dupe just didn't know until it was too late." I have always wondered why my grandfather refuses to speak about certain subjects. One subject he avoids is my biological grandmother. I know nothing about her. She could be dead or alive. She could be my neighbor. I don't even know her name. When I ask about her, he responds with diversions and evasions. This applies to everything, even his account of this trip to the Soviet Union. The details are difficult to confirm, but the basic facts are easy to research. The tour was three weeks long, with five stops: Moscow, Saint Petersburg, Kiev, Vienna, Paris. Zubin Mehta, the Mumbai-born conductor, organized the trip. After my visit, I emailed my grandfather several times to ask for more information. The first time I left the question open, hoping he would fill in missing details. The second time I listed specific questions: What was it like to be in a communist country in the '60s? What was Zubin Mehta like? How did Soviets interact with you? What were the musicians like? Tell me more about the concert at the Kremlin? He responded with two short sentences: It's nice that you're interested. You should do more research. * Psychologist Michael Slepian published a study called "The Experience of Secrecy" in 2017. The average person, he writes, has thirteen secrets, five of which have never been revealed to anyone. He defines a secret as something that you intend to hide, even if you never have to hide it. The secret exists before and after the point it is concealed. "Secrecy" he writes "is something we do alone in a room." Examining the effect secrets have on mental and physical health, the study concludes that the burden (and there does seem to be a physical toll) comes not only from the content, but from how preoccupied we are with it. The more our mind wanders to the subject, the more difficult simple tasks become, hills seem steeper, distances farther, everyday chores exhausting. The metaphorical language of unburdening the weight of a secret is maybe more tangible than we understand. Grade five was the beginning of my conscious relationship to secrecy. My friend Mai and I sometimes slipped away from the other kids during recess to talk about what no one talked about. At the edge of the fields and fields of playground, only possible in a prairie city like Edmonton, was a swing set. No one could play on it because fights would break out over whose turn it was, but also because Jared Michaels* said that an old man with a white beard, wearing garbage bags for shoes, hung out there, and had given him a baggie of white powder, telling him to light it. He ended up with second degree burns on half of his face. The adults didn't know what to do, so that entire end of the schoolyard was out of bounds, and carefully patrolled by volunteer lunch supervisors in yellow vests. The kids knew Jared had lied about the old man, that he had stolen a handful of gun powder from his parents and lit it up as a spectacle for his friends. We were all burgeoning pyromaniacs at the time, so it wasn't a surprise, but I remember feeling the first hints of pride at diagnosing his stupidity, planning my safer, more impressive grass fires as a response to his, and then guilt when he came to class with blisters running up his cheek to his eyelid. Near the swing sets was an old cedar tree that was perfect for climbing. If you swung back and forth while holding onto the lowest branch, you could use your feet to walk up the trunk, and flip yourself onto the branch. From there, each branch was like a rung on a ladder. When you got to the top, you could watch the playground from above, like a guard in a surveillance tower. I had a dramatic way of telling secrets. I would whisper "I have something to tell you," in Mai's ear while we sat on the bench in gym class waiting to be subbed on for floor hockey, "let's talk about it in the tree." The recess bell would ring. We would run before anyone else could see where we had gone, and climb up. I realized quickly that my family had more secrets than the families around me, and I needed to make sense of it. Their secrets weren't veiled translations from the adult world that I could decipher as I got older. They were omissions. No one spoke about my grandmother. No one spoke about my father. When I found out that this was because he was schizophrenic, I told Mai. The fact of schizophrenia was as unusual a revelation as the fact that I was supposed to care that some man I never knew, who existed elsewhere, had the problem. I told her in the tree, and the word, which may be outdated now, felt ugly on my tongue. Stigma was latent in the enunciation. It was a word of consonants, medicalized and complicated, with a suffix that could only mean problems, and by the sound of it should only be repeated in private. But there were other secrets. We talked about our shared crush, who had perfect dark caterpillar eyebrows. We talked about BDSM, because I had come across the phrase in a newspaper article about a court case. We talked about our bodies. We talked about things which aren't mine to share. When we were up in the tree, nothing else mattered. The football fields that ran along 76th Avenue disappeared. Edmonton became a set designed as a backdrop for us. The younger kids playing freeze-tag disappeared. Naomi and Lena, cross-legged behind the skating rink, playing truth or dare in Chicago Bulls caps, disappeared. Who cared that we weren't invited to French-kiss. Who cared that Cam White, brushing his blonde hair from his eyes like Leo in Titanic, wanted to kiss them and not us. It all faded in favor of excavating the new secret, and sharing the discovery that up until then we had been lied to. And aren't we all lied to, constantly? * After Stalin's death, Khrushchev became the new leader of the Communist Party. His tenure is referred to as the Thaw because repression and censorship were relaxed. Millions were released from prisons and labor camps. Those who had died behind their walls were officially exonerated. In 1958, Khrushchev held the inaugural Tchaikovsky competition. The Iron Curtain had only barely lifted, and foreign musicians were invited to compete. A twenty-three-year-old Texan Baptist named Van Cliburn won first prize. He played Rachmaninoff. The musical motifs yearned for a metaphysical Russian past. His fingering lingered emotionally on the notes. It was not the safest way to play music at the time. It would have been discouraged in favor of precise, technically adept fingering. Van Cliburn was humble, boyish. He genuinely, unguardedly loved Russia, and for Soviet audiences it was like someone had cracked open a can, the lid peeled off, the seal broke, he had the effect of Elvis. Teenagers swooned. Thousands camped outside of the concert hall in hopes of getting tickets. People risked punishment to send him tokens of their affection. He left Moscow with suitcases full of gifts. Twenty-five-thousand items: samovars, malachite cigarette boxes, silver cutlery, woodcuttings, music scores, jewelry, photographs, violins, perfume, paintings, letters, valuables that had been hidden away during the terror of the previous decades. Second-place was shared between the nineteen-year-old Chinese pianist Liu Shikun, and the Georgian pianist Lev Vlassenko. After the competition Liu Shikun was sentenced to six years in a Chinese prison for playing Western music. The Cultural Revolution had hit a shrill pitch. Students from the Beijing Conservatory of Music joined the Red Guards in their denunciation of Western, and feudalist, music, beating professors and classmates with boards of nails and belt buckles. The bone in Shikun's forearm was shattered during an interrogation. After years in the labor camp, one day a guard accidentally left a newspaper in his cell, and the pianist managed to compose a note, attaching characters ripped from the article using pieces of sticky bun as glue. He hid the note in his prison cell until the right moment came years later. He was able to sneak it to a visitor, who then delivered it to a Party member who pardoned him. The third-place winner, Naum Shtarkman, was sent to prison for eight years after the competition, when a witch-hunt broke out against homosexuals at the Moscow Conservatory. He was arrested on his way to a concert for factory workers in the industrial city of Kharkov. They were both in prison when my grandfather visited Moscow. * The dry, nearly fat-free cake was brown and deflated. I cut it into bite sized pieces with a butter knife, because I needed something to do with my hands, and the half-eaten lumps looked like balls of clay. Someone had put on a CD, a Quebecoise chanteuse I had never heard. She was singing from the adjoining pink living room, filling the long silences, so they were less obvious. I had the urge to get drunk. Across from me was a landscape painting. Mountains edged by a lake. I took a bite of the cake. It was dry and difficult to swallow. I washed it down with wine. How do we understand family secrets without considering their relationship to shame? And how do we begin to consider something so murky, so complicated? Shame is a social emotion, administered by the disapproving gaze of another. It filters our perception of ourselves. It is the feeling that who you are is wrong, that who you are must be hidden from the outside world. Etymologists suspect that the root of the word shame is from Proto-Germanic skamo, to cover, and the Greek aiskhyne, to put someone to disgrace. The word stigma has a revealing history too. In the 1560s, it was a physical mark scratched into skin with a pointed stick until it would leave a permanent scar, or a brand burned into skin with a hot iron. In the 1600s, stigmata were marks appearing on the body that mirrored the wounds of crucifixion. Now stigma is an invisible mark that everyone can see. When I told Mai my secrets, I remember trying to fight against a world where appearances were more important than isolation, and self-hate. I thought that if I was open about my father being schizophrenic, then kids couldn't hurt me by saying I was destined to be cuckoo for cocoa puffs. I wasn't hiding anything. * Khrushchev delivered the Secret Speech, officially called "On the Cult of Personality and its Consequences," during a meeting of the Communist Party in 1958. He denounced Stalin's network of prisons and labor camps. On its face, his speech was an investigation into the Great Purge, though it was also an analysis of Stalin's methodology, the machine that revered him and rendered him omnipresent. For his own reasons, Khrushchev wanted to show Stalin's reign of terror for what it was. Stalin, he told his comrades, was a man who gave orders to shoot soldiers retreating from the front line. A man who fabricated crimes and put on show trials to educate his people about the new social order. But, the exposure of this propaganda was disturbing. People in the audience fainted, and later some committed suicide. When someone is forced to repeat an obvious lie, Hannah Arendt observed, even if they don't believe the lie, through repetition of the lie they submit to the liar. They are forced to choose the world contained by the lie. Self-deception can become a matter of survival. If you are constantly affirming the lie, why not believe it? At least believe it sometimes, or with half of your mind, or because you stop being able to comprehend a world outside of the lie. When do you start to believe that Jazz is dangerous, and that it's a slippery slope from loving jazz to betraying your family, to betraying your nation, to betraying yourself? Certain lies are exercises in power and social control. What happens when the lie is dismantled? Were the suicides after Khrushchev's secret speech a reaction to the disclosure of these lies? Was it a question of complicity? Was the horror too much? I am not interested in a simple narrative where Western musicians go to the Soviet Union and liberate minds through art. I don't consider the West to be a place of freedom. Its prisons are full too. Still, as I researched Soviet music to understand what the MSO would be walking into, it became clear that the double lives of these Soviet musicians and audiences offered insight into the loneliness and horror of extreme social censure. In 1957, Glenn Gould began to play in Moscow to an almost empty hall. At intermission, the entire audience used the telephone in the lobby, and called their friends, urging them to come to the concert as fast as they could. After intermission, the hall was so packed that people stood in the aisles, and out the door onto the streets. Tatiana Zelikma, a pianist at the Moscow Conservatory, described this concert by saying "we started to live by each new recording of Gould's and until his death, his life became part of our life." One of the first Western musicians behind the Iron Curtain was the soprano Lois Marshall. She toured in a ball gown with lavish layers of crinoline and her limited mobility, the effect of polio, captivated the audience. They were already breathless before she started to sing. "She represented inner freedom," musician Olexander Tumanov wrote, "which was an absolutely overwhelming concept, because we were all captives in our own country." * "You remember that guy, what was his name?" my grandfather said, mostly to himself. "He rented a white baby grand. The ladies loved him, but he never paid his bill. I had to go up to his hotel the night before he left town to get him to pay up. He came to the door in sunglasses and a bathrobe with a bottle of champagne." He pushed back his chair and crossed his legs. "Dino-something-or-other…" I put my fork down next to my plate. "I was wondering," I paused. "What was your first wife, my grandmother's, name?" He looked at his watch, then turned to the window. The sun had set outside. It was a dark moonless sky, and the milky way was visible above the snow. He looked at his watch again. "Look at the time, it's getting late. The game should be on soon." I stared at him, his eyes, his nose, and couldn't help thinking, who is this person in front of me? What is he hiding? Why is he hiding it? I finished my glass of wine. My face was burning. Maybe I didn't need to know anything about him to understand myself better. Somehow, I want to mourn these missing people, lost in the preservation of an acceptable family, but I don't know how. And each time I ask a question that he won't answer I feel it again, the hint of shame, the reminder that there is something to keep secret. "The Oilers are playing the Flames." He pushed back his chair. "We can light a fire in the Chinook room if you want. I know you like a nice fire." *not his real name.
The specific way men interview women (5:05), Rory Gilmore, journalist (17:17), and the Avril Lavigne riots of 2021 (48:27)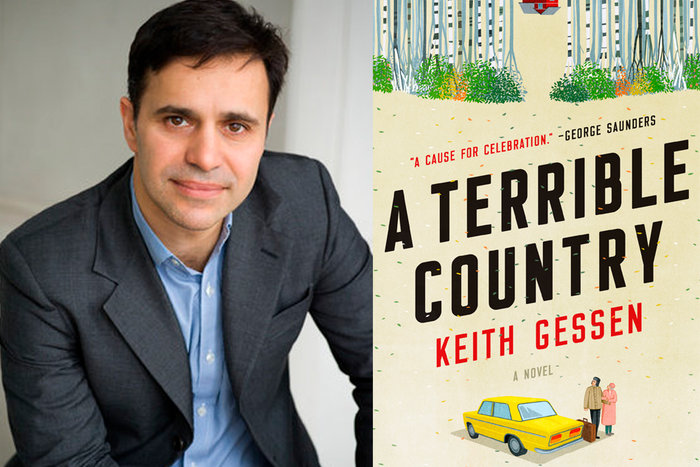 The author of A Terrible Country on what a story about Russia can say about America, dark moments during writing, and why there aren't more novels about hockey.
Keith Gessen's second novel, A Terrible Country (Viking), is a moving story about a young man taking care of his ailing grandmother in a changing Moscow. Keith Gessen's second novel, A Terrible Country, is also a subtly terrifying story about the rise of authoritarian politics in contemporary Russia. That this novel can contain both of these aspects is no small accomplishment; in telling the tale of Andrei, a young academic who returns to Moscow from the United States in 2008 for familial reasons and falls in with a group of passionate leftists, Gessen has crafted a story that resonates with the present moment in numerous ways. As Andrei muses on Russian literature, the role of capitalism in post-Soviet Russia, and his own fraught connections to his brother and grandmother, Gessen is able to weave in narrative strands both sentimental and cerebral. It's a work that reads like the accumulation of his own areas of expertise: he's a founder of the magazine n+1, he's translated several literary works from Russian into English, and his writing includes everything from fiction to analysis of global politics. We talked with Gessen about the genesis of A Terrible Country, the unruly relationship between hockey and fiction, and the tricky business of writing literature about Russian literature. * Tobias Carroll: I wanted to begin in a place that's hopefully related to A Terrible Country: you recently had a piece in the New York Times Magazine about "Russia hands" and the way that perceptions of Russia have affected American foreign policy. I was wondering how much of an overlap there was for you in terms of working on that piece and going into some of the history and philosophy of this novel? Keith Gessen: I wrote the piece when I was done with the novel, but I guess they come from the same kind of place, of thinking about Russia in a more complicated way. The book probably comes out of a certain amount of frustration with what I was able to accomplish as a journalist with regard to Russia, in terms of communicating how complicated and rich and contradictory actual Russia is. It's something that I feel like I failed to communicate as a journalist. So I've tried, in this novel, to to do that. In that way, the novel is a more congenial form for communicating some of those things. At what point did that kind of frustration lead into the book? Had you already had some notion of it and then the thematic overlap became apparent, or was that kind of the initial impulse that the novel grew out of? Yeah. You know, I was born in Russia and I have been back and forth a fair amount since the mid nineties. So I was going there a lot; sometimes I went there less, and I spent a year there in 2008/2009. While I was there I thought, "Well I couldn't possibly write a novel about this place, I have family here and I was born here but I just don't really know enough about the people here. I know enough to do journalism, which is where you have to get your facts right, but you can just follow the facts. Whereas with fiction you need to know a place well enough to make stuff up." At least for the kind of fiction writer that I am, I need to know a place really well. I don't feel confident making stuff up unless I really know all the possibilities of how things could go. I feel like you need to know a place really well to be able to do that. When I was over there I mostly concentrated on doing journalism, and then I got back and that time started to seem like a story with a kind of beginning/end that I could write about. It's mostly a story about this guy and his grandmother, but that would in the process sort of touch on a lot of things about Russia and the contemporary society. I thought that was something that I could manage. Initially I had this notion that I would put everything that I knew about Russia into it, so I had this draft where I spent a year at the library, the New York Public Library. I had the Cullman Center Fellowship, where you go there every day, it's part of the deal. You have to go there every day and they can order any book that's in the library system, including books that are in the storage in New Jersey. They arrive by the next morning. You just sit there on your computer with any book you can think of and then it arrives. So I was just sitting there ordering books all year and reading them and stuffing the narrative full of histories of Russian literature and Russian oil and Russian politics. At the end of the year I had this draft that was incredibly long and consisting, at least in half of it, of these long essays. I sat down and read it, and it was just totally impossible to read. Oh no. That was a discouraging moment. It wasn't the darkest moment in the composition of the book but it was up there. I was like, "Ah, okay. That's not gonna work. I need to try to communicate stuff about Russia but in the form of a story." It's just a matter of, at that point, deleting stuff and seeing what remained of the story at hand. In fact, making the story more about the grandmother, actually. Since you mentioned it, what was the darkest moment in the writing of it? Probably the darkest moment was when I was six or seven years into it and I had spent a day working on a scene and then toward evening I was tired and started cleaning up my apartment, which is not something I do very often. But I did some cleaning up and was putting some notebooks away. I was putting one of my notebooks away, and I looked into it. It was a notebook where I had been writing the book three or four years earlier, and I found the exact same scene, basically written in the exact same way. At that point I realized I was rewriting the book again, and that was a dark moment. Another dark moment was when the book was further along, and I kind of went through it and I thought, "Oh, I have a pretty reasonable draft here, I just need to go in and explain some stuff." I spent this period of time where I went to my dad's house; he sort of lets me live in the basement. There's a Starbucks, and I'd go and sit there for ten hours. I just filled in all this background of the characters and I sent that off to my editor and my best reading friend, and they were both like, "It's a little long." My friend Chad and I had this argument about how long it was. When you're working with these Word files, you don't actually know how many pages it is, and Chad went and read it and said, "It feels it's about 600 pages, it must be, what, like 600 pages?" And I was like, "No, no, it's 300 pages!" And in truth it was something like 450 pages, meaning I thought it was shorter than it actually was, and Chad thought it felt even longer. That was another dark moment. From there again it was just a matter of cutting stuff out, and it turned out I didn't need all that stuff. Because you set the book when you did, I felt like I learned a lot about Russia at that particular moment in time, but it seems like there are also a lot of parallels to the American political situation in the last ten years: the rise of a strongman leader, union-busting at universities, and the efforts of people to make a better life here. Were those parallels conscious, or was it something that emerged as history played out? That was history. The interesting thing about Russia is that, I think we think these historical processes are very different, and that what's been happening in Russia was, until recently, very separate and discrete. But as the real-life Russian left has been saying for awhile, what you see in Russia is actually a form of capitalism. In certain ways it's behind or less advanced than what we have in the U.S., and in other ways it anticipated a lot of what we're seeing here. Those descriptions of fights over privatization of universities, those arguments in Russia were happening before they started happening here. Probably because they had public free education under the Soviet Union and then it started getting privatized, and we didn't really have that, and in Russia they started being privatized in the nineties. In the U.S. that really started happening to the state universities after the financial crisis. So they were ahead of us in certain other ways, also in terms of union busting. I've always found that being in Russia is very clarifying for my understanding of the American political situation, because things are more on the surface. In the U.S. things are just more complicated; there's a kind of corruption. In Russia it's really in your face. Pretty much every time I've spent a lot of time in Russia I've come back and been able to understand things that are happening here a lot better. You brought up the Russian left in the real world, and you definitely have a component of that in the novel, so I'm curious about where for you the line is between wanting to faithfully represent the arguments of the Russian left but also incorporate it into the novel in a way that is a functional part of the story you're telling. You don't want to these long lectures in your book, but ultimately the kind of content—if you're like, "Okay, I'm gonna go ahead and have some lectures, I'm just gonna do it"—this book is going to be one of those books that has a few. [And] as I suggested earlier, there used to be a lot more than that. It's down to the bare minimum that I could live with. I needed some of that. If you're going to have lectures in your book even if you cut it down to the bone, as far as fiction it doesn't really matter what the content is in terms of their function, whether or not they work in the novel. The question is, can you connect them to the rest of the novel? And also, do you think they're true? I happen to agree with Russia's left and the things they say in here that I have that I think are true. The trick for me writing it… when you're writing about people you actually admire, it's harder in a way. It kind of depends on the kind of writer you are, but I find it easier… when I'm reviewing books I always found it more fun to write critically and I find [that] easier than to write appreciatively. In fiction I'm the same way. I find it pretty easy to make fun of characters and a lot more difficult to write an interesting viewing character. One challenge was just not making them into paragon of virtue who were perfect people who were totally right about everything. Make them sort of human, but some humans are more right than others. Some people live more ethically, or try to. I really like these people, I was just trying to make it not too gushy. The other challenge is trying to make the stuff they say and think relevant to the reader of the book. I don't know if it's effective, I don't know if it works, but ultimately what I figured out at some point—it was staring me in the face the whole time, but it took a while to get there—is the grammar of the story in a way is this great argument, at least against capitalism. Andrei realizes that at a certain point and I as the author also realized that. I hope it's more organic to the book. It makes more sense to the grammar of the story. I really liked the speech Sergei gives in the book store, and I liked the fact that he also has ties to this completely other different part of the novel, which is to say all the scenes of Andrei playing hockey. This is one of the handful of novels that I've read that delves into the world of playing ice hockey. Why do you think there have not been a ton of books about hockey? I can think of baseball novels and football novels and soccer novels, but other than the one Don DeLillo wrote under a pseudonym, I can think of very few hockey narratives. It's very sad! It's a great tragedy of our literature. Seriously, I think maybe for the same reason that there hasn't been a lot of lacrosse novels. Hockey in a way is a Canadian game. It doesn't match the way or obviously speak to [us] about American themes of race or class in the way that basketball does and the way that football does, the way that baseball does. I can't think of a ton of football novels either. I love hockey, and that's the sport that I played growing up and in Russia it is a natural, less of a stretch, I think in the context. I kept thinking I was going to have to cut it out—it was a real treat for me to write about hockey. But I thought, "Well, the day of reckoning will come when I read this novel and see I have to cut out all the hockey." And there used to be more hockey in it, but ultimately it turned out to be a kind of fun thing to have in there, not necessarily extraneous, and part of the fabric of Russian life in a nice way. I was very happy to be able to do that for hockey and American literature. In a case like this when you're writing a novel about someone whose area of study is literature and you're throwing in a couple of references to the stories and novels they're teaching, how do you balance that so it feels organic? In terms of the Chekhov works or other things you alluded to, would you say there were parallels if one was to work closer and do some reading based on the books cited in this, would they find some sort of resonant moments within your novel? I think so. I think it's always tricky having explicit references to literature inside of literary works. As a younger reader, I always found them pretty off-putting, because I hadn't read a lot of these books. My reaction was, "Do the work of whatever you're trying to say, explain it to me. Don't send me off somewhere to read another book, I'm reading your book." I feel like the guy is a literature adjunct professor so it's a big part of his life. It was a big part of his grandmother's life—he is surrounded by other people who study this stuff. In a way, to exclude this stuff would be almost unrealistic. It's certainly true, when writers and literary people get together, that they talk about TV more than they talk about books, but they do, in the end, guiltily discuss some books here and there. It seemed okay. Within that, there used to be a lot more of that stuff and now it's down to Tolstoy, Tsvetaeva, Shmelyov, maybe a couple of others—Chekhov, he keeps reading Chekhov's story. I had to choose wisely. I hope it's presented in a way that you can give a capsule summary. The first-person narration, I found it really tough going a lot of the time, it's pretty confining. It's a pretty tough point of view, it was for me, working in the first person. But one thing first-person is pretty good for is a broad summary. It is a pretty natural thing when you're talking to someone about some work of literature or film that they haven't encountered that you give them a summary of the plot. That's something that happens in conversation a lot. You have a kind of conversational narrator, it's not crazy for him to do that. I feel like most of this stuff is described in the book, it's not just allusions. Certainly The Cossacks is one book that's alluded to in the text that served as a model in terms of the basic story line of the book for me. That's a book where—it's an early Tolstoy novel, very understated in terms of what happens in it—a guy goes to a Cossack village, finds it difficult at first, and really falls in love with it, doesn't want to leave, and then he has to. That's always been one of my favorite things by Tolstoy, and in a kind of very general outline that's what happens in this book, too. I know you've also translated a couple of books. Would you say there are writers writing in Russian or places translating Russian writers into English, either fiction or nonfiction, who, if someone enjoyed your handling of the Russian left and the current political situation, might be a good next step for them to go to? Certainly. A writer I've translated and really admire is a guy named Kirill Medvedev. With a number of other translators, I did a book called It's No Good, which is a mixture of his poetry and essays about contemporary Russia, and about what the 1990s looked like in Russia, and his search for political and personal position on all of that. I would definitely recommend that.
I was told getting laid off from my dream job had nothing to do with me, but after I was let go, I felt like I had lost a part of myself that I couldn't get back. 
When I need comfort and familiarity, I cycle through five or so different movies I've seen at least a half dozen times each. Nora Ephron's 1998 classic You've Got Mail is a frequent go-to. Watching Joe Fox (Tom Hanks), a smug but charming business man, destroy Kathleen Kelly's (Meg Ryan) livelihood by opening a big chain bookshop beside her tiny independent while they fall in love anonymously online is somehow the perfect romantic comedy. On my most recent watch, though, I found myself emotional over one particular exchange. Joe visits Kathleen in a bid to win her over romantically and begins telling her that destroying her business wasn't personal. In response, she tells him, "I am so sick of that. All it means is that it's not personal to you, but it's personal to me. Whatever else anything is, it ought to begin by being personal." "It's not personal, it's just business" is a film and television trope so pervasive that up until recently I didn't question its truth. When I was laid off from what I thought was my dream job, nearly a year ago, some version of it was repeated by almost everyone who talked to me. One morning in mid-July 2017, nearly ten months into my employment as a staff writer, my entire office gathered for an emergency town hall where it was announced that the media giant I worked for would be cutting sixty or so positions worldwide. We were told in vague terms this was because the company was growing and resources had to be allocated elsewhere, elsewhere being our television and film studio. Headlines called this a "pivot to video." It was a phrase popularized earlier that same year, when MTV News in New York City laid off almost its entire editorial staff. For an entire week at my office, in hushed tones, water cooler talk turned into discussions about who would get cut and why. "This happens with every media company at some point," was the general consensus on how to deal with the news. That week, I went for dinner with friends of mine who also worked in media. They all assured me I had nothing to worry about. "You're too good for them to let you go." A part of me believed it, as illogical as it was. I was far from the best writer or most efficient worker on my team, and layoffs weren't a popularity contest. It was all about money, and not us as individuals. It was a Thursday morning, shortly after my team's daily meeting, when I received a Slack message from my boss asking me to come to the most secluded meeting room in our trendy, open concept office. Immediately, I knew what was about to happen. The director of HR told me my position was redundant and laying me off had nothing to do with my performance. I was then instructed to leave the office within five minutes with my coat and bag (the rest of my stuff would be mailed to me) and to absolutely not say goodbye to anyone so as to not disrupt the process. My emails and Google Docs disappeared as I was in my meeting, I was not given a chance to save anything. As I was packing up what I could, trying to blink back tears while also not alerting my coworkers I had been let go, I couldn't believe it was over in such an unceremonious way. I meant nothing to this job that had meant so much to me. I had nowhere to go. Not wanting to cry on public transit I ended up in a Burger King down the street. I openly sobbed in public for the first time in my adult life. Nobody in the restaurant noticed. It's not personal, it's business. * I began freelance writing in the summer of 2014 after having worked for years at call centres and various dead end jobs. Not being a gifted student or having much interest in academia, writing and literature were among the few things I was passionate about. Though I didn't admit it to any of my friends or family, I had always dreamed of writing professionally. Because I had never excelled at anything, the idea seemed impossible and embarrassing in the same way declaring you'd want to be a movie star felt. Nobody really got "jobs" in the arts unless they were special, and special was something I was certainly not. I watched as a childhood friend of mine went from blogging to freelance writing, and I asked her how to get started. She generously gave me my first byline at a fashion blog she edited and later connected me to the right people to pitch at other publications. Even though my friends and family had never heard of most places that would publish me, I was writing for money. More importantly, my dream was within reach. Like in all creative jobs, there's no formula or clear path to finding success as a writer. While talent is a factor, much of it is dependent on being in the right place, knowing the right people, and luck. Without knowing how exactly, I accumulated increasingly recognizable bylines (finally, places my parents had heard of), and my newfound sense of ambition meant I was always looking at what was next. I soon learned that when you're in the world of freelance writing, regardless of how sought after you become, how many Twitter followers you have or impressive American bylines you accumulate, you begin grasping for the validation and security of either a book deal or a staff position. Choosing to work in media, especially if you're a writer, means being steeped in layoffs and restructuring, even when your position is theoretically permanent. This reality is well known the moment you begin writing with the intention of being on a staff anywhere. Because of this, obtaining a salaried job with benefits feels more like winning a prize than a natural career step. In late August of 2016, I was in talks with a hiring editor for an open position as a staff writer and after many interviews and sample pitches, my first day of work was that October. Before receiving my initial salary offer my friends had warned me this company was notorious for lowballing. Whatever was offered would be much less than what was expected or deserved from a media giant. They were right, and it took an extremely well worded counter offer written by a more experienced (and generous) friend to get a small increase in pay. Despite how little I was getting paid initially (we unionized and my pay increased to something reasonable), I was overjoyed to be employed. At work, even on my worst days, I couldn't believe I was getting paid to write for a living. I remember a conversation with a well-intentioned executive in which he told me how lucky I was to be employed in a creative field, "I hope you remember this often," he told me. I did feel lucky in a way. As far as jobs went, I found my coworkers and work to be mentally stimulating. My job went beyond just writing, I got to make video content I loved. I helped create a television show and, though it didn't end up ever getting made, it will be an experience I will cherish forever. My happiness and supposed good fortune made me feel safe. Each time other media giants announced layoffs, I'd wonder if we'd be the next company to follow suit, but, not knowing how business works, I'd tell myself that a company that was worth (at the time) a billion dollars wouldn't need to do that until I was long gone. I was safe. Knowing what I do now, it's embarrassing to admit that having a job gave me an identity, a purpose. It gave me a legitimacy I yearned for when freelancing. Before my job, when people would ask me what I did and I'd tell them I was a writer, I felt like a fraud. The reality of freelancing is often waiting months for cheques and payments to arrive. It means knowing that one month you'll be in demand, and the next month your inbox could be empty. The ebb and flow of the job left me too scared to even call myself a writer out loud to other people. Yes, I had been published—but that didn't mean I would continue being published or that the people who'd publish me would even have jobs in a month. To outsiders, my worth was directly based on how much people were willing to pay for my words. And once I got a staff job, I had all the right answers. "Do you get paid for that?" I was asked multiple times by strangers making (pretty invasive) small talk. "Yeah, of course," I'd say and immediately I felt their interest in me increase. "An actual job? With a salary and benefits?" I finally felt like I had made it. My job's honeymoon period lasted a very long time. After the unstructured loneliness of freelancing, I looked forward to waking up before 8:00 AM. My job had a type of social cachet as well, it was a "cool" job. We worked in a former factory with exposed-brick walls in a recently gentrified area of Toronto, something I now realize is a hilarious and embarrassing cliché. I felt appreciated and valued by my immediate supervisors who nurtured my abilities. It has been rare in my experience for white editors to see me, a black Muslim woman, as a multi-dimensional writer who could publish work beyond the scope of identity politics and race. My editors encouraged me to be funny and write about what interested me, something I realize now is the bare minimum expectation as a professional writer, but it's still more than I can say about the majority of editors who contact me now. I still had to deal with bullshit from executives who were out of touch with what those creating content were actually doing—I'll never forget when one cornered me in a bathroom and mentioned how she mentored underprivileged girls from a black neighbourhood in an attempt at small talk—but my editors were extremely generous with their time and resources, despite being stretched thin with responsibilities. They had years of experience and were patient with how little I knew about the inner workings of a content cycle. Before, I spent hours upon hours alone, second guessing myself and yearning to bounce ideas off others. Now, I was a part of something larger. My colleagues cared about me as a team member, we had fun together! We made jokes in Slack and then we would post them on Twitter for outsiders to see! (Yes, I now realize how lame this is.) I had never understood wanting to see coworkers outside working hours, finally it made sense. We'd meet up on weekends, have meals together—some of my former coworkers are still my closest friends. During my employment, a friend of mine and I met up over dinner. We had just had a town hall that evening, in which the company's president assured us we were part of something great. Talking about my company's culture, she told me, "There's no such thing as a cool job." A job is a job, ultimately those at the top don't really give a shit about you, she said. "It's a scam! Capitalism is a scam." I nodded in agreement, knowing deep down she was right. But in my mind, my job was the exception. It wasn't like other jobs, it was a cool job people would kill to have. I was let go just a few days before my 26th birthday and two weeks before a holiday to the Netherlands and Germany with my brother and cousins. After announcing the layoff on Twitter, my inbox was flooded with opportunities from people who wanted to work with me. I'm privileged enough to have the support of my family, I knew I'd never be destitute. Still, I felt sorry for myself. I went to my brother's house in Ottawa and played video games until late into the night in a dark basement. Each time I remembered what had happened, I'd burst into tears. I deactivated my Instagram and Twitter because I felt too much pressure to show my followers a brave face. My friends and family gave me endless pep talks, but my mind would always go back to feeling like I had lost a part of myself I couldn't get back. My more experienced friends told me I'd get a job in no time. This still hasn't happened, but I'm not surprised. Job scarcity and low pay from traditional media companies means dozens of my former colleagues and peers have pivoted to working for tech companies that are "creating content," a concept that not many people can define when I ask. They're getting paid enough to live comfortably in Toronto, something they couldn't do before. Now, without a regular 9-5 job, I'm freelancing again, doing about any type of writing or media adjacent work I can * Recently, two young students at a coffee shop who recognized me from Twitter asked for career advice. All I could think to say was, "Um, network? Talk to people?" I didn't know what to say. Maybe, "Find a steady government job, forget about your dreams." Why would emerging talents, especially the young people of colour who frequently contact me for advice, want to break into this industry? Thinking about the future of publishing and media, it's especially distressing to think of those young and emerging Canadian writers of colour. I look back on what it was like when I was trying to "break in." It meant dealing with hostility from the few people in Canadian media with power. It meant pitching an editor one day, and seeing them tweet something vaguely racist the next week. I know what I've had to endure, and continue enduring in order to get the same opportunities as my white male peers. It was just over a year ago that editors from the few magazines and newspapers we have left came to the public defense of a writer who argued in favour of cultural appropriation. While many eventually apologized, I still think about that week often, as a reminder of who the gatekeepers are and what they think of us. I have no idea what my future holds. People tell me it seems like I'm doing great, but I'm not sure what that means anymore. I've seen the cycle of lay-offs at other media companies continue across the United States and Canada. Sometimes it's framed as yet another "pivot to video," other times, a business transaction. It's sad and scary to work in media, it scares me to think of what future I have in an industry where losing your job can be met with an "it happens." Just recently, an email to an editor at a print magazine bounced back. After hearing she was laid off, I checked her social media, only to see she had deactivated her Twitter account. It's difficult not to miss the loss of structure and regular money that came with a job. I "got over" getting laid off because I knew I had to; as long as I work in this industry, it will likely happen again. I don't think it's healthy to believe having a job should be seen as anything but a normal right. I spent nearly the last half year trying to move on from something that I was told had nothing to do with me only to realize I couldn't get over being a part of an industry that can't fix itself. As long as employment is treated like a coveted prize, it'll always be personal.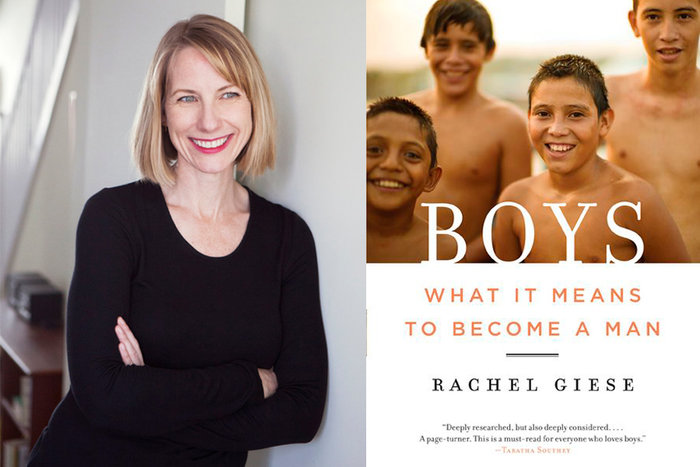 The author of Boys: What It Means to Become a Man on navigating masculinity in parenting, sex education and sports. 
Growing up with four sisters, and no brothers, I often felt misunderstood. When I was four, I dealt with my frustration by shrieking and tearing all my clothes off in front of them. Perhaps it was my way of saying, "See, I'm different." As a teenager, I kept my clothes on and attempted humour, trying to impress the women I fancied by saying supposedly witty things like, "I have four sisters, so I don't understand girls at all." But that was in the 1970s, when our ideas about gender were as unsophisticated as they were rigid. What I didn't realize then was those ideas—and our strict adherence to them—were part of the problem. When one gender believes it can't possibly understand another, people are less likely to try to empathize. That lack of understanding and empathy were preconditions for the way some men have treated women. With her new book, Boys: What It Means to Become a Man (HarperCollins), Rachel Giese offers young men more compassion than most of them have shown women over the years. For the respected Toronto writer and editor, the subject of manhood, which had long been of intellectual interest, became personally compelling after she and her wife adopted an Anishinaabe boy. They brought their son up without a former boy around the house to explain what it was like to be a male of the species at a particular age, or help decipher what certain behaviour means. "Which was incredibly liberating because there were no rules in the household about what he should be like," she admitted. "But there also wasn't a road map." So, despite the rule-less liberation, she had lots of questions, including: How do I raise this boy? How do I comprehend what the world holds for him? And how do I help him be good and thoughtful? Of course, lots of mothers and fathers have the same questions (and the parents who don't should). And while she knew she might face accusations of womansplaining masculinity, she wasn't about to cede the ground to MRAs or anyone else who might challenge her right to talk about guys. She set out to figure out what was going on with boys and how to help them grow into good men. Her timing was genius. Although she started working on the book in 2014, when her son was ten, it comes out in the midst of the #MeToo movement, when just about everyone agrees boys and men have to be better people. The result is a thoughtful and surprisingly generous look at a problem that has a lot of people worried or outraged or defensive. Although spending a few years delving into any subject can lead a writer to some unexpected discoveries, she downplays learning anything too shocking. "I could say I was surprised at how sweet boys are," she told me when we met at a coffee shop in Toronto's now mostly gentrified Leslieville neighbourhood, "but why would I be surprised by how sweet boys are?" How much people cling to the myths of biology was something she found odd, though. In the nature versus nurture debate, she leans to the latter side but realizes there might be some more intrinsic aspects to the way boys are. But it's so hard to know because we don't exist in a cultural vacuum and there's no way to do a pure study. The connection between boys and sports, for example, may seem preordained to those on the nature side, but there was actually a great push to get boys into sports in the late nineteenth century and early twentieth century because of concerns that masculinity was under threat due to urbanization and industrialization. And girls were not welcome. The Boy Scout movement was part of the same social engineering. So at least some of what many think of as traditional masculinity may owe more to Victorian ideology than to biology. The prevailing boy narrative today, particularly around the teenage ones, is that they're not just boisterous but dangerous. As one kid tells her, "Sometimes it feels like adults think that teenage guys are nothing but trouble." He's not wrong. And he's white—the moral panic teenage boys face is much worse when they are Black or Indigenous. Rather than nothing but trouble, Giese found boys with a broad swath of temperaments and personalities and with a full range of interests and activities and strengths. "Every boy I met was way bigger than the stereotype," she said. "More complicated, more nuanced." So, she hopes her book presents a range of maleness that doesn't say there's one right way to be a guy. More than that, though, she argues that the boy stereotype is hugely limiting—and not just bad for women, but for men, too. If boys are complicated, so is boy culture. The book covers the role of video games and popular culture, schools and sports in the lives of boys. Giese faces her own concerns about video games—she won't let her son play Grand Theft Auto, for example—and admits that there's much about sports that she doesn't like so she lets people talk about what's good about them. Both her wife and her son love hockey. "I don't love hockey, but I love that my son loves it," she told me. "I love that he has found camaraderie. He's found a sense of mastery. I love that it's a really hard thing that he learned how to be good at. I love that he's physically active. I think competition is not necessarily a bad thing. I think if it's win at all costs, that's a bad thing but I think competitiveness is normal." Boys builds to the subject of sex. Giese argues that we've long held "basement level expectations" for boys and that the narrative of masculinity is one that says boys are sexually aggressive and that sex is about male pleasure, not female pleasure. We also still have a sniggering attitude towards boys' sexuality. Making the consent conversation about the 15 minutes before sex isn't nearly good enough. "We don't just need to say to them, 'No means no,'" she said. "We actually need them to see girls differently." Sex education's focus on biology rather than relationships isn't helping. "We don't say to lots of young men that sex can be really beautiful and it can be really meaningful and can be a really powerful way to connect with somebody and it really should be about girls' pleasure and it should be about mutual enjoyment," she said. And yet lots of young men and boys would like to hear that message. They want to know how to have a good relationship. Inevitably, Giese's fresh perspective is shaped by who she is: a progressive woman who did a minor in gender studies at university in the 1990s. And while she's certainly not about to indulge any bad behaviour—and knows "certain rules about being a man have led men to do really shitty things"—she's concerned about and sympathetic toward boys. Giese successfully avoids the lazy generalizations and overused buzzwords that mar much of the discussion on the internet. "If I wrote this book and I went in thinking boy culture, male culture was just sexist and awful across the board, I wouldn't have discovered the things that I discovered." But she doesn't spend a lot of time on what's good about masculinity. When I suggested that to her, she bristled a bit, and seemed surprised. She then ran through a number of the men she wrote about who are doing great things to help boys and shape the men they will become.I asked her if there are any attributes of traditional masculinity worth keeping. "I think that bravery is a great quality. I think strength is a great quality. I think assertiveness is really useful. I think being tough can be useful at certain points," she said, but those qualities are worth keeping only if they're good for men and women. When we tell girls to be assertive and strong and brave, the traits identified with masculinity become the celebrated and enviable ones. Meanwhile, when we don't encourage boys to strive for the ones—such as tenderness, vulnerability and nurturing—associated with femininity, we denigrate them and they become undesirable. "For me, the problem isn't the attributes," she said, "it's separating the attributes." I don't envy parents trying to navigate all this. If, as Giese allows, it's hard to be a boy, raising a boy is even harder. Although she knows there are lots of reasons to be pessimistic, Giese isn't; she considers herself realistically optimistic or an optimistic realist. "It would be a very hard way of being in the world to be raising the son that I'm raising and feel change is impossible," she said. "I want him to thrive in the world and unless the world changes, it will limit his ability to thrive." Fortunately, her research introduced her to people who are working to help boys be better and who aren't about to give up. These include men running workshops, after-school programs and other projects. After being thrown out of class in a Baltimore elementary school, for example, kids go to a yoga room, called the Mindful Moment Room, to talk about what they did wrong and do some breathing exercises to calm down. This has led to a dramatic reduction in suspensions at the school. "The whole book is me talking to people who are concerned about young men and who want them to thrive, want them to be emotionally healthy and also want them to recognize the power that they have and use it in ways that are positive," she said. "I also spent time with a lot of really lovely young guys who wanted to be good and to behave in ways that are decent." One scene that stuck with me was the story, in the preface, about her son, then ten or eleven, at an out-of-town tournament with his hockey team. A bunch of the boys were hanging out in his and Giese's room, giving her a chance to be a fly on the wall as she tidied up unobtrusively. Her son had brought along the teddy bear that had comforted him since he left his foster family. When he pulled it out and gave it a snuggle, she worried his friends would make fun of him for still having one. Instead, they started talking about their own stuffed animals, past or present. For Giese, the male supportiveness was a revelation. It filled her with hope.