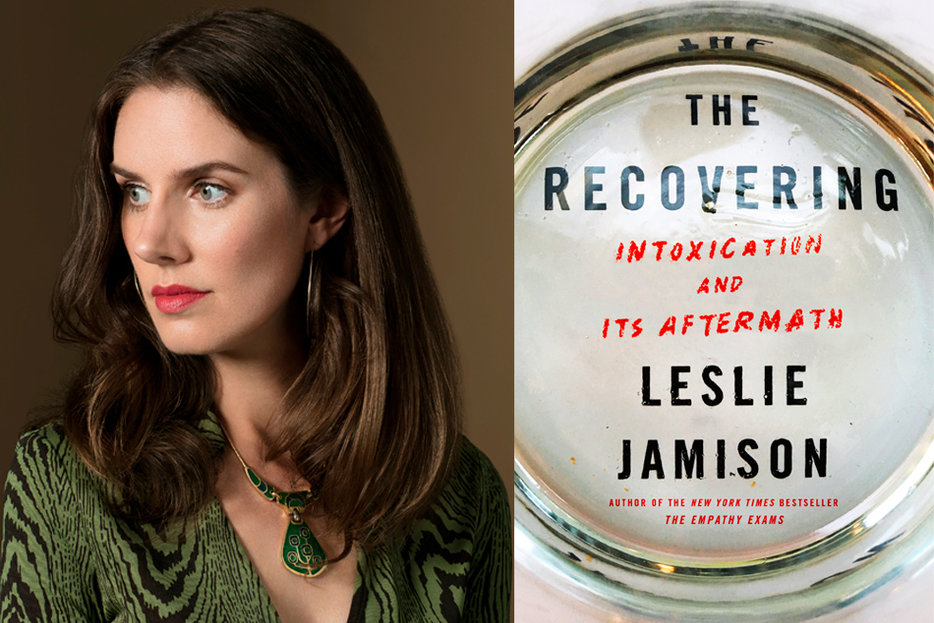 The author of The Recovering on archival addiction narratives, excavating how things get better, and sugar.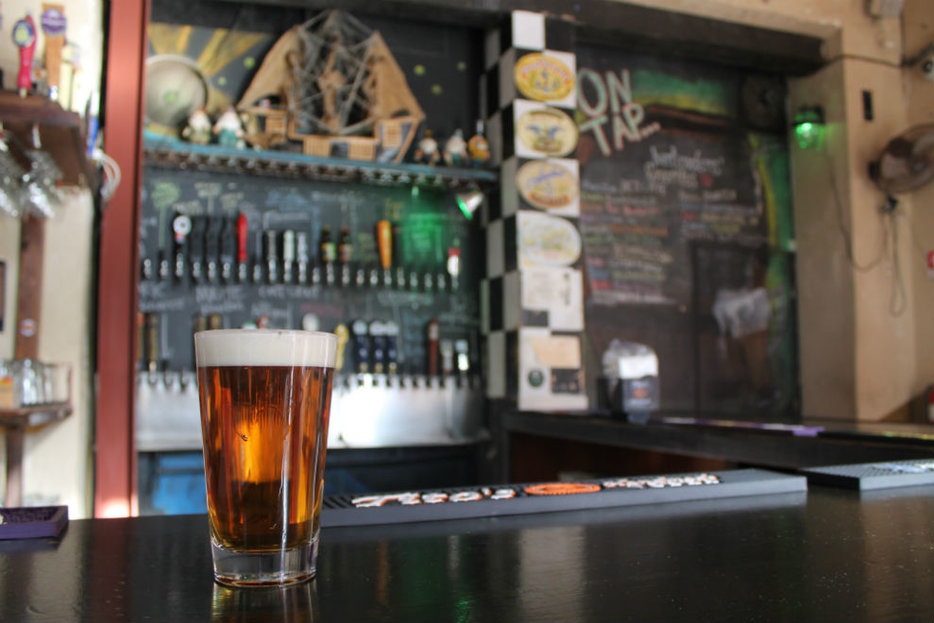 I'd returned to Puerto Rico to drink, yes, but more than that, to see how much—and how little—Hurricane Maria had changed things.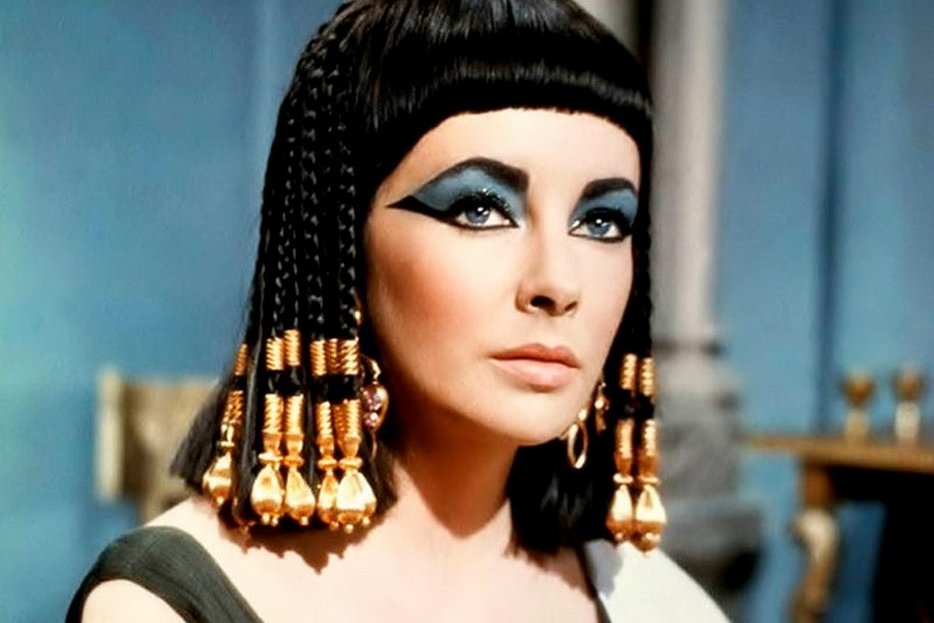 As the actress sped around Rome wearing her makeup from the film Cleopatra, women everywhere embraced a bold look with a complicated history. 
Latest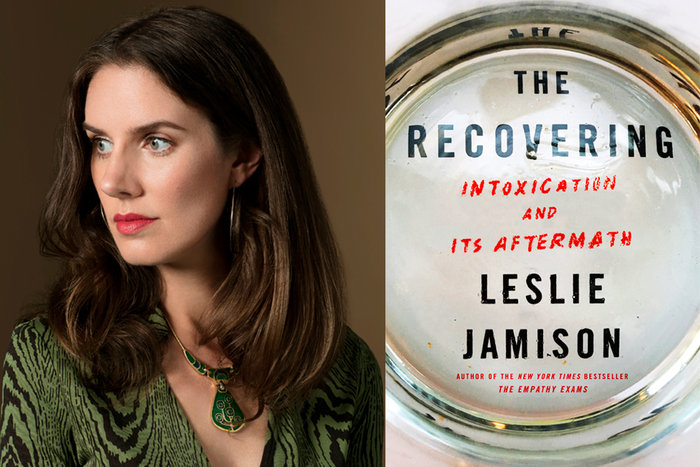 The author of The Recovering on archival addiction narratives, excavating how things get better, and sugar. 
There's writing that's keen to demonstrate what it knows, and writing that's eager to show you how it thinks. I don't mean this as a binary, just as two big presences in my reading life, and it took me entirely too long to discover the singular joy of the latter. How expansive it is, and at its best and most singular how knowingly vulnerable. Leslie Jamison's The Empathy Exams, a 2014 collection of essays personal and reported, is a deeply affecting example of this type of writing not only because of its theme of understanding the pain of others, but because Jamison makes such stories of pain at once individually significant and part of a set of stories many of us tell ourselves about hurt. It raises new questions about precisely who hurts, how, and offers refreshing suggestions about how who is hurt by the assumptions we make about either question. It's this pretext that makes her latest book, The Recovering (Little, Brown and Company), the compelling addiction anti-memoir that it is. It carries you through her own experience with alcohol dependence in her mid-twenties; her hard-fought-struggle to reckon with it; and, as I would imagine she'd suggest, the harmful limits that accompany seeing addiction filtered through the lens of just one person's experience. The 400-page book pulls from the lives of people famous and obscure; dead and alive; successful and spectacularly not so in the daily project of sobriety. Chantal Braganza: You mention in the book that your first novel, The Gin Closet, was a way of writing about your addiction, if not directly. Leslie Jamison: The Gin Closet was the first time I wrote about any kind of substance dependence. There was a division of labour among the characters. There was one whose life, externally, more neatly lined up with my own, and she had a certain relationship to drinking. But I gave the dependant relationship with drinking to this other woman who looked nothing like me. She was older, lived in a trailer in the desert, and was drinking herself to death. She had this closet where she would go to get drunk. It wasn't that her drinking didn't look exactly like mine. It was more that there was some part of me that could sense that the way I wanted to drink—if I followed it as far as it would go—would take me to some place like that, that fully and that destructively. I mapped that speculative self onto a character, who was explicitly more dysfunctional than I was at that moment. Part of The Recovering came from a PhD dissertation you did. Did the book itself have another original form? I think of the genesis of the book as the confluence of a few different rivers of writing. One of was my dissertation, and all of the research going into it: it was an exploration of writers who had lived through addictions—in some cases died of them—who'd turned their addictions into art, and some who created art from a state of sobriety and recovery. It looked at how the narrative of addiction and recovery is shaped, and what their sober creativity looked like. But from pretty early on I knew the form I ultimately wanted all of that work to take wasn't a scholarly monograph. I wanted it to be this hybrid work that would bring my story into conversation with many. How did you describe this book to people while writing it? Did you feel the need to put qualifiers on what might otherwise be seen as "just another addiction memoir?" I'd say it's a book about addiction and recovery that tells my story, and the stories of many other people, but also interrogates the genre of the addiction story and how it's structured. What we ask from it. What we want from it. That idea of doing the act of storytelling—whether it's mine or someone else's—and interrogating whether that act of storytelling works, really feels like kind of two core elements of the book that I would try to find some concise way to approach. I remember a job interview where they asked what kind of project I was working on. I remember this guy saying several times, "I just don't get it. I just don't understand the book that you're describing." It was one of those Chinese finger-trap things where the more aggressively bewildered he was, the less capable I felt in describing the book in any kind of meaningful way. How about the original name, Archive Lush? I filed it under Archive Lush really even before I'd written much of it. Much of that time I was writing it with The Recovering in mind. I loved that title from the beginning. It evoked something expansive, and a little strange. A little like a horror movie, like The Shining. And it evoked both the idea of recovery as this ongoing process. I also wanted it to bring up this idea of recovering stories from the margins. For example, George Cain's book, Blueschild Baby, had largely been forgotten. Cain is one way that you point to racialized addiction narratives, and how the world has tried to shape them. Specific to Cain's story, how did you position yourself in relation to this? I really responded to his book. It acknowledges the ways that addiction has been constructed as part of a really toxic political rhetoric that was really just a way of dressing up racial persecution—and at the same time still a deeply destructive, difficult experience. I was also moved by the fact that he had chronicled addiction so artfully, with such subtlety and acuteness, but he hadn't managed to transcend addiction in his own life. Self-awareness can be profound and create really meaningful art, but can't necessarily save you. And telling the story of addiction doesn't always save you from the experience of it, either. His story felt like an important part of illuminating that. You spent so much time in archives to write about authors' lives. Is there a document that sticks out in your mind as piercing? It isn't a specific document, but a pattern. When I first plunged into Charles Jackson's archives, I thought I'd find accounts of his drinking, or traces of his drinking in his personal letters. And there are some. But what I was really struck by, and this made more sense once I realized what was going on, was that his drinking was largely absent from his correspondence, but it was all over his wife's. You would read letters that Jackson and his wife had each written from a similar set of months, and he'd be going on about how he just couldn't get going on this new book, how it was really hard for him to write, he didn't know what he was going to write next—just this kind of stymying megalomania. All of the letters from his wife at this same time would be like, "Charlie had a terrible relapse, I don't think this is ever going to get better." And once you notice the pattern, it was like, of course: he's not able to confront this or articulate it. But his wife, who actually had to deal with cleaning up a lot of his messes, she's writing about it more openly and candidly. That kind of simultaneity and divergence. Why is it so hard to write recovery well? When you're writing recovery, you're surrendering that primal vehicle of narrative—of things being wrong and broken. There's something about happiness or wellness or positive states that is more aesthetically challenging than states of difficulty, and I think part of it is the danger of flattening positive states into something bland or boilerplate or Tolstoy's idea that all happy families are alike. I actually think the Tolstoy line false. It's not so simple. It takes more effort to excavate how things got better; it's really hard to show consciousness and all those subtle gradations, even when overall what you're portraying is a more positive state. Addiction runs in your family. Have other members of your family read this? Everyone in my family has. I definitely gave them the chance to read it. if I'm writing about anyone, I try to give them the opportunity to read it. Not that I give people veto power, but I want to give them the opportunity to talk about about it. My brother said that it really helped him understand the fact that he wasn't addicted to anything. It clarified what the experience of addiction was like by putting his own relationship to booze into sharper relief. He likes single malt scotch and has a huge collection, but he told me the book helped him understand my relationship to this daily obsessive state. It was interesting to me that someone could relate to it in an opposite way—that someone could read an account of addiction and find it a tool of illumination rather than resonance. This is definitely more a comment than a question, but food feels like such a huge presence in this book. I haven't stopped thinking about the sweets, breakfasts, and what you call the "odd flavour pairings of recovery" since. I always find myself obsessed with bodily experience and sensory experience and food is a really core part of that. Food often shows up in my work as this stage on which a lot of things play out. What does pleasure feel like? What does indulgence feel like? What does self-restraint feel like? What does self-punishment feel like? Food becomes one of the ways I ask those questions. I had a job at a bakery when I was in early sobriety, so a lot of my memories of that time have to do with showing up to work, the landscape of that little shop, and the ways I found that work saving. When you give up booze—and booze is what you're trained to understand as your source of release in this world—you're on a desperate quest to find it in other places. I'm not the only sober alcoholic who has a really intense relationship to sugar. I think sugar really does have a role to play in early sobriety. I happened to be working in a temple of sugar at the time, so it only brought it out more fully.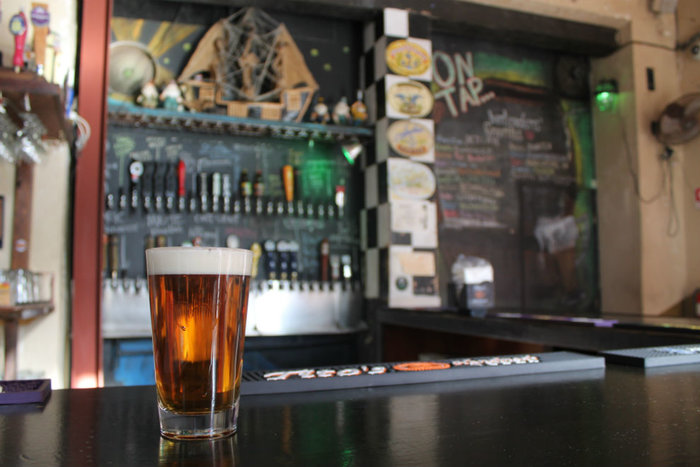 I'd returned to Puerto Rico to drink, yes, but more than that, to see how much—and how little—Hurricane Maria had changed things.
"Colonialism is neither created nor destroyed, only transformed. Or inebriated."-Andrés Neuman, How to Travel Without Seeing: Dispatches From the New Latin America The trees don't lie. You can see in their wear, their violent bends, that they've been through hell. Abandoned buildings and storefronts don't lie, either, but those have dotted the urban landscape of the San Juan metro area for as long as I've been traveling to the island of Puerto Rico. The graffiti, ever-topical, calls out the gringo colonizers who've left the island without the money or infrastructure to cope with destruction: "El Desastre Es La Colonia." "FEMA Es El Problema." Where's the lie? Since Hurricane Maria hit on September 20, 2017, there's been what the media has described as "an exodus" from the island, with many making new homes in Florida. About 5 million Puerto Ricans are living on the mainland now—more than who live on the island itself. The electric company will be privatized, while still a third of the island exists in the dark. An ongoing economic crisis will see further austerity measures put in place in order to pay down a massive debt, perhaps increasing unemployment with cuts to government jobs; that plan would have to be approved by a government control board of U.S. Congress members thanks to an act called PROMESA, which was signed into law by President Obama in 2016 and further decimated the island's ability to self-govern. FEMA, el problema, has declared their job done. Chef José Andrés, who's been feeding thousands for months through his nonprofit World Central Kitchen, has been all but canonized as a saint for not abandoning the U.S. colony like the federal government. The decimated agriculture is being slowly restored thanks to the work of activists. It's my sixth trip here in two and a half years, and first since the storm. The scenery has, in the past, been incidental. As a food writer, I'm always focused on my plate and my glass, on having a good time, chatting with bartenders and chefs who have become friends and reporting back. While that's always been complicated, it feels both strange and more necessary this time around: The bad press makes me want to give the island peace, more time to recover; at the same time I know there must be more to what's happening than that bad press. Bars are little pockets of humanity, where we go to relax and shoot the shit. In bars, we meet friends and strangers. We tell our life stories, over and over. Like trees and vacancies and graffiti artists, they tell the truth of how it's all going. * My trips began in 2015, when the piña colada changed my life. I'd been to the island before on vacation, and as a kid I'd march across my grandmother's front lawn waving her Puerto Rican flag out of some ingrained revolutionary spirit. I was comfortable making this the place where I tried to start off on a new path. I tell new friends the story all the time, usually while giving a rundown of my tattoos as we sit next to each other at a bar; it's part of my self-mythologizing spiel. We pass from the Jeff Buckley–drawn skull to the outline of an oyster shell to the palm tree, through all the rest of the markings on my arms, and then I motion to my ribs. "There's one on either side," I say, explaining the Spanish fragment from Álvaro Enrigue's short story "On the Death of the Author" before I finally get to the showpiece: a pineapple that stretches over my ribs on the left. A pineapple tattoo usually means work in the hospitality industry, but for me, it marks a night I spent in Old San Juan on my first cocktail assignment to find out who was ordering piña coladas, a classic drink born there back in the '50s. "Travel is not transcendence," wrote Eileen Myles in an essay called "Iceland." "It's immanence. It's trying to be here." There's nowhere else I try harder to be present, to be comfortable and act natural, than San Juan. On that trip, with a reporter's notebook in hand, I learned a little bit about how to do it. That June night, a Monday, I drank three piña coladas, as though on some holy quest, and did end up born into a new life—of cocktail writing, of a belief in the truth-telling of bars, and of a richer relationship to the island where my grandmother was born. There was so much openness, with Americans and Puerto Ricans and anyone else coming together to create one big party, and I let myself melt into it. That night, I did something for the first time that would become a habit: got to a bar right when it opened, choosing a stool all the way at the end. A ponytailed barman named Mario greeted me at La Factoria; he asked if I liked mezcal, and I lied with an affirmative nod. He made me a pink drink in a coupe glass and told me it was called the Beauty and the Beet; in it, earth and smoke worked together, and mezcal became new habit number two. Throughout that first night of habit-making, I was introduced to more people as the bar filled up: more bartenders, one of the owners, the famous cocktail writer Dave Wondrich who was in town for a rum event. I drank a take on the piña colada and talked to everyone who would let me about its history and its present. They told me you'd usually drink them on the beach, from plastic cups. They made me different rum cocktails, ones that played bitter and sweet off each other. There were shots, I think—the memories are fuzzy. I told a newlywed couple that I was a writer, a half-truth at the time, to try it on for size. A photographer sat at the bar with his wife, there on a honeymoon too, and we still follow each other on Instagram, sharing our lives with each other based on that one night. When I finally made my way to the exit, much drunker than I'd arrived, a mysterious man loomed over me and said, "Tell these fuckers that they did a paternity test on the piña colada and it was made with Don Q rum at the Caribe Hilton." A holy quest, indeed. In the morning, I woke up puffy-faced and hungover, baptized by rum into this new beat, and rolled right onto my computer to pound out 1,200 words on my adventure. A month later, I quit a job I'd hated for six years, convinced by the night's success that I could be a freelance writer. I had avoided letting anyone in Puerto Rico know that I have even the smallest ancestral connection to the island until a few trips in, when I flew down with a broken foot stuck in a big, stinky recovery boot. I sat at the end of Jungle Bird's bar, drinking whatever was cheerfully served to me, and finally someone asked, head tilted: "Are you Latin?" And I did what I always do when confronted with that question: Take a deep breath and say, "Well…" before explaining that, yes, I am, a little bit, but also no. Mainly no. I have no claim here. I'm a writer but also a tourist, and tourism "seems both to reverse colonialism and to repeat it," as Rebecca Solnit wrote in A Book of Migrations, a memoir of her Irish-American ancestry. Travel writing often feels quite close to colonialism. You're making a profit off the stories of others, off a place you can never really know as a home. But I try to let the deep questions go while I'm there, where I've found friends to whom I owe a life I wouldn't have been able to live without their stories. I try to focus on the food and the truth. * Old San Juan's cobblestone streets, usually packed with stumbling tourists, seem empty on this Tuesday night. A friend asks how the city appears to me now and I immediately say, "Weird." Everything is getting back to normal, he says, except that a lot of his friends are no longer home. They've left for the States to find work. Usually, I'd begin an evening at the historic dive bar El Batey with a Jameson and soda, but they're no longer open every day. The sight of the locked door that would usually be open from 1 p.m. until 5 in the morning is disconcerting. Instead, I sit down at La Taberna Lupulo, a packed beer bar, and order a local IPA from a bartender I'd featured in a piece last year. She comes out from behind the bar to give me a hug before quickly moving back to the work of pouring and closing tabs. The energy here, despite the emptier streets, feels as it always has. When my pint glass is empty, it's time to go to La Factoria. When I enter, every stool is taken—a good sign. Eventually, I'm introduced by the bartender to his friend as a big fan of the band INXS. Eventually, I make the acquaintance of a sad salsa DJ who's just returned from New York; he has an Alkaline Trio tattoo on his forearm but has been pigeonholed into one genre. I try to leave at three a.m. and am told, "No, it's just getting started!" I'm served, as usual, two more drinks than I should consume in one night. The door has to be unlocked when I finally stumble out, a bit past four. I wake up the next day, puffy-faced and hungover, more at ease. The feeling that things are amiss remains, though, because they are; outside the city limits, most of the island is without power, clean water, or internet. San Juan is a bubble, stretched. For a hangover lunch, I go to Comedería La Fonda Urbana, which was called La Jaquita Baya on my last trip. The waitress laughs at me when I'm left speechless at the news that there are no tostones. I should know better: Plantains are no longer abundant. Later that night, while sitting at the bar of my friend Maria's restaurant Gallo Negro, the same waitress greets me. This time, she's wearing dark lipstick to suit the sultry atmosphere, and the reality of how few people there are becomes glaringly obvious. What was once a small city feels now like a small town, where the only people left know everyone else. On the penultimate day of the trip, the drinking begins, in an unintentionally perfect way, at La Penúltima. The bartender knows immediately that I'm from New York, though we've never been introduced. She just moved back after spending a decade in the city, working in some prestigious bars. When she offers me a shot of Fernet as I'm about to leave and sends me off to the next bar with a Last Word in a plastic cup—a "boomerang," a gift for the bartender—there's that sense of home, which comes full circle as I take a seat at Jungle Bird once again, this time to eat food cooked by my friend Paxx. I've seen them cooking at four spots now, each time better than the last, each time closer to creating a cuisine all their own. The waitress from the day before walks in as a guest. "Hello, I'll be your server," she jokes. "Tomorrow, I'll be with you on the plane." The bar's abbreviated tropical menu has a drink named Category 5. They're out of the ingredients they need to make it. I order, instead, a piña colada. * Back in Brooklyn, I make my way over to a pop-up called El Puente in Carroll Gardens, where I'm greeted from behind the bar by Mario's familiar grin. "Pirate!" he says, before coming out to hug me—a nod to my Instagram handle, itself an ode to my love of rum and habit of going to the Caribbean to pillage for stories. We catch up from my customary seat at the end of the bar. The pop-up serves as a drop-off point for supplies being sent back to Puerto Rico: They need water filters; they don't need any more clothes. He's cut his hair short and is getting used to the cold. The wall behind my back was painted various candy-color shades in homage to Old San Juan's bright buildings. A friend comes in and takes a seat next to me; he orders a piña colada, but the moment doesn't feel right. I wish this bar weren't here; I wish there were no reason to have fund-raisers for Puerto Rico and that the lights were always on everywhere and there weren't crypto-currency billionaires attempting a new breed of colonialism. New York's February cold is no place for tropical joy, the kind that changes your life and makes you feel like you could do anything. Piña coladas belong to Puerto Rico, the world's oldest colony that deserves so much more. But this is reality. I spend a long time looking over the menu before Mario tells me he knows what he'll make me. "Something called the Beauty and the Beet." The recipe has changed, he says, as he places it in front of me in a highball glass. Like everything else. Some changes, though, are only temporary. A few weeks later, Mario has closed up El Puente. He's gone back to San Juan's warmer weather to work at El Batey. Now I know it will be open on my next trip—for storytelling, for whiskey, for The Police playing on the jukebox. If the trees are still bent, the graffiti gets angrier, and some buildings are left vacant, the bars will be there to welcome you with open arms—with shots of rum, with life-changing piña coladas.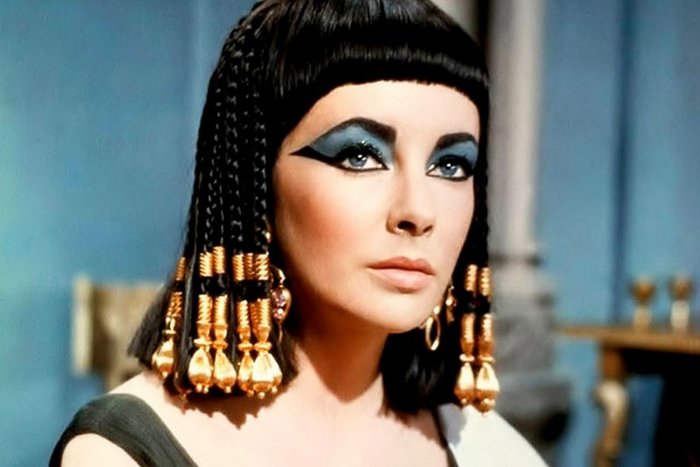 As the actress sped around Rome wearing her makeup from the film Cleopatra, women everywhere embraced a bold look with a complicated history. 
In Rome in 1962, one of the biggest movie stars in the world got ready for work. On a regular day, if there ever was one for Elizabeth Taylor, that meant she would do her own makeup. At $1 million, Taylor was earning the highest salary for a female actor ever at that time, and the film she was making, Cleopatra, was one of the most expensive in Hollywood's short history, with a budget of $44 million. The original makeup artist for the film, Alberto De Rossi, became ill early on in the long, long filming process. So, as she often did in her pictures, Elizabeth did her makeup herself. In the film, she appears on screen in a bright blue dress with a leopard print coat; she wears an emerald green floor length gown; she wears nothing but a sheet. No matter the costume, her eyes—those big, beautiful, moneymaking blue eyes—were framed in thick cat eye liner with blue shadow from her lashes to her eyebrows. Elizabeth had seen what De Rossi did and was able to copy it, likely drawing on her years of experience protecting and creating her image, and knew just what shade of blue made the whites of eyes look whiter and irises bluer. She often kept that blue eye shadow on after she left set for the day, sometimes on dates with Richard Burton, who played Mark Antony, during the period when their love affair became front page news around the world. These pictures helped spark a makeup trend. "Elizabeth Taylor made the public want to buy what she already had to give," said William Mann, author of How to Be a Movie Star: Elizabeth Taylor in Hollywood. Her eyes are one reason she was famous. Her relationships with men were another. But what really made Elizabeth a star was Elizabeth—her authentic-seeming honesty, the control she had over her life outside of the Hollywood studio system, and her wild, irrepressible charm. No one else could be Elizabeth Taylor on yachts with her men and her jewels, but you could at least wear the same makeup. * Highly visible cosmetics, like Taylor's blue eye shadow, have a fractured history both in England, where she was born, and in the United States, where she started working as an actress after her family moved to Los Angeles in 1939. During periods including the Victorian era, women in the U.S. and England were condemned for wearing obviously painted faces, wrote historian Madeleine Marsh in her book Compacts and Cosmetics. According to Marsh, the rise of Christianity brought with it an attitude that using cosmetics was a sinful luxury that falsified the work of god. Obvious makeup went in and out of fashion: white face paint and exaggerated rouge indicated aristocracy for both men and women around the late 1500s and 1700s, and then fell out of favor once again. Marsh wrote that women could get away with wearing makeup so long as it wasn't obvious—only if women needed it to fit strict conventions of beauty, which tended to be centered on white women. A rise in the manufacturing and availability of cosmetics in the 1910s and 1920s in the U.S. and images of actresses like Theda Bara—who spawned the "vamp" look of dark eye and lip makeup—prompted more obvious makeup trends like bold lips. But women who participated in more visible makeup, like flappers, were often not viewed as respectable. Blue eye shadow does anything but look natural. There's no way to hide that you're wearing makeup if your eye shadow is electric blue, just as there's nowhere to hide in the world when you step out with it on. Elizabeth particularly embodies this—she couldn't hide from her fame and was known for embracing glamour. In one of Elizabeth's less popular films, The Driver's Seat, she puts on blue eye shadow with a tiny makeup brush, thinner and shorter than her finger. You can't see where she dips the brush, so the color appears as if it's springing from her pores. Looking off screen, Elizabeth's hand is steady as she quickly puts color on her eyes, giving the impression she has done this many times before. To watch her feels voyeuristic, the viewer becoming a part of a long tradition of sneaking around to learn the secrets of womanly trade. A short clip of this scene showed up on YouTube in 2011, and celebrity makeup artist Mario Dedivanovic posted it on Instagram in 2016, sparking a small flurry of discussion on the Internet about how Elizabeth Taylor did her makeup, showing the lingering fervor for her glamour even five years after she died. This scene is literally depicting the work of putting on makeup, but Taylor still makes it look effortless. The makeup brush acts as an extension of her hand; a coy peek over her sunglasses when she finishes seems natural. Putting makeup on in public had generally been taboo for women since ancient Rome, until after World War II in the U.S., when using a powder compact became a status symbol. So women mostly shared and discussed cosmetics with female family members or other women in the know to pass down beauty secrets. Part of keeping makeup application hidden from the outside world was to hide the effort it took to exist as a woman in public, Autumn Whitefield-Madrano wrote in her book Face Value. But Elizabeth's beauty embodied the ease women are supposed to display even while doing the work it takes to become a made-up woman. * In a world where women are often flattened to the images and roles they represent, a woman in control of her makeup—or lack thereof—is more in control of her life. But blue eye shadow has become pop culture shorthand for a woman who has too much power and too little control over it. Blue eye shadow is sometimes used to indicate a crazy woman, a witch, or a bitch (and Elizabeth has been viewed as all of those, and more). Elaine (Samantha Robinson) in Anna Biller's 2016 film The Love Witch uses sex and love spells to make men fall in love with her and then kill them when she tires of them. Elaine exhibits extreme narcissism, craving affection and attention from men and punishing them when they don't live up to her unrealistic ideals. She tries to embody men's fantasies, and part of that is in the way she looks: long black hair, lacy lingerie, and bright blue eye shadow. Her femininity is exaggerated as she becomes the perfect archetype of a seductress. Her spells are so strong, and she is so captivating, that men feel overcome by their love for her. But when they don't live up to her own fantasies, it ends in death. This deadly explosion of feminine power is also depicted in Cleopatra. As the young queen of Egypt, Cleopatra falls in love with Julius Caesar, the most powerful man in ancient Rome. Her love seems genuine, but it's also advantageous to have his power on her side. After Caesar is assassinated, one of his generals, Mark Antony, declares his love for Cleopatra. Together, Antony and Cleopatra try to unite Rome and Egypt. They fail, and commit suicide. Throughout it all, Cleopatra emphasizes her sexuality and power through her clothing and makeup. Blue eye shadow again represents a woman who uses her particularly female power as a sexual being and a queen, and then loses control of where that power takes her. * The real Cleopatra is often believed to have worn blue eye shadow, a notion bolstered in part by Elizabeth's portrayal of her in the film. Madelaine Marsh wrote that Cleopatra wore a blue-black on her upper lids, and green at the bottom. Historian Andrew Hardy wrote that it's likely Cleopatra's eye makeup wasn't blue at all. Eye makeup in ancient Egypt was most commonly green or grey because of the minerals malachite and galena that were used to make it, according to Classic Beauty: The History of Makeup by Gabriela Hernandez. Autumn Whitefield-Madrano quotes in Face Value a woman who describes bright makeup as associated with childhood; Marsh shares a similar sentiment: "For little girls, experimenting with lipstick and eye shadow is part of the initiation ceremony into a grown-up world … and whatever your age, playing with makeup is fun." William Mann speculated that Elizabeth wore her makeup from the set of Cleopatra out after work because she liked it, and there may be nothing more to it than that. But it also allowed Elizabeth to emphasize her childlike playfulness, even though she was a mature woman. "To understand Elizabeth—she was like a little girl. She still had the innocence and the spirit of adventure that a little girl would have," Mann said. By the time she made Cleopatra, Elizabeth had been married four times, become a widow once, had three children, and adopted a fourth while she was filming. She had survived an abusive marriage and had been working, and helping to support her family, since she was nine. But people still viewed her as childish and innocent. Elizabeth was not meek; she worked to control her life and stuck up for herself from the time she was fifteen, when she walked out of Louis B. Mayer's office during one of his tirades and refused to apologize to him. She had a million-dollar salary for Cleopatra because she worked with her agent to get it on her own, outside of the structure of a film studio. Using blue eye shadow allowed her to be seen as fierce and innocent at once. In her obituary in the New York Times, Cleopatra director Joseph Mankiewicz described seeing Elizabeth for the first time when she was eighteen years old: "She was the most incredible vision of loveliness I have ever seen in my life," he said. "And she was sheer innocence." Fierceness allowed her to make money on her terms; sexuality behind the veneer of innocence is often what she was selling. To embrace makeup is to embrace certain contradictions: using cosmetics to look natural or being seen as a decorative object while taking control of that decoration. Often being a woman in public is to live in those in-between spaces, and becoming comfortable with makeup, for those who choose to wear it, is in part to grapple with those conflicts. Simultaneously seductive and subversive, blue eye shadow is particularly emblematic of this push and pull. Elizabeth turned to blue eye shadow throughout her life, harnessing its power to focus on her most valuable physical attributes: her eyes, but also her womanhood. By using it to make up her face, she created the life she wanted—as an actor, a star, and a woman.
The specific way men interview women (5:05), Rory Gilmore, journalist (17:17), and the Avril Lavigne riots of 2021 (48:27)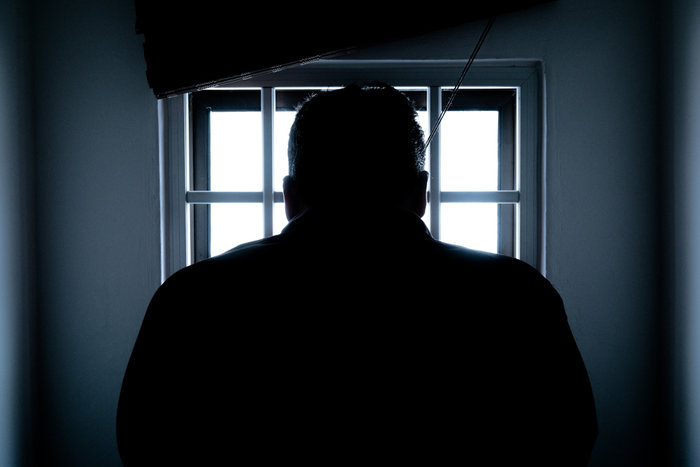 The reality of life in Canadian prisons, while improving, has been stark for many years. One figure, the prison chaplain, strives to humanize what can be a dehumanizing experience. 
The chapel inside Joyceville Institution, as former prisoner Lloyd Ingraham describes it, is a medium-sized room, big enough for about fifty people, with stained glass windows at the front. The windows, three panels, each about eight feet high and five feet wide, were brought in from another prison, where they were damaged in a riot and then refurbished. "It was an escape from the insanity of the institution," says Ingraham. "It was a comforting, warm, place." Ingraham, now sixty, was incarcerated from 2004 to 2015. Before arriving at Joyceville, a minimum-security prison outside Kingston, Ontario, Ingraham attended church services only sporadically. But religious practice took on a new role in his life while he was in prison. "There was more time, plus there was more need. When you're in a time of crisis, which most people in prison are, you tend to be drawn closer to faith." Ingraham's prison sentence overlapped with the twelve-year run of Howard Sapers, who served as the Correctional Investigator of Canada from 2004 to 2016. Sapers's role was to act as an ombudsman and independent investigator for all issues affecting federally sentenced offenders. By the time Sapers left office in 2016, so-called "conditions of confinement" had worsened, with violence increasing both between prisoners themselves and between prisoners and corrections officers. The second most common cause of death in Canadian federal prisons in 2014 was suicide, followed by homicide and drug overdose. The average life expectancy of federal offenders is sixty years of age, compared to the national average of seventy-eight for men and eighty-three for women. Though the use of solitary confinement has dropped considerably, from an average length of stay of forty-four days a decade ago to twenty-six days in 2016, recommendations made by United Nations experts advocate for an "absolute prohibition" on the use of solitary confinement for individuals with mental health issues and state that any more than fifteen days in solitary confinement amounts to a form of torture. Combine this with a prison population disproportionately affected by poverty, poor educational attainment, mental health issues and addiction, and an ugly picture of what it is like to be a prisoner in Canada soon emerges. Among the melee of guards and prisoners, administrators and oversight bodies, is the prison chaplain. Chaplains attend to the ways that individual lives continue on, even in prison, providing offenders an opportunity to reflect on the past and giving renewed hope for the future. The chaplain is not interested in punishment and judgment, guilt or innocence. Faith in God, the promise goes, can redeem us all. * Yasin Dwyer worked for ten years in the federal prison system as a Muslim chaplain. For Dwyer, a typical day was oriented around meeting directly with prisoners. There were individual meetings to discuss personal issues or answer spiritual questions, group meetings during classes or religious worship, and informal meetings as he made his rounds, simply "walking through the institution," stopping to say hello to those he saw along the way. "We're not there to judge, we're there to serve. We're there to give inmates options to be able to understa­­nd themselves, to be able to improve and challenge themselves, and to bring meaning to their life so they can be productive citizens," says Dwyer. The support, encouragement, and spiritual grounding that chaplains offer, according to Dwyer, means that chaplaincy, might "play the most important role in prisons." There is research to suggest he may have a point. The positive effects of social support in reducing recidivism was documented in a study from the Minnesota Department of Corrections, which found that visits from clergy lowered the risk of reconviction by 24 percent. A 2002 study of prisoners in South Carolina, published in the Journal of Offender Rehabilitation in 2008, found that "as religious involvement increased the number of inmates with infractions decreased." The answer to why this method proves effective is, to prison chaplains, intuitive. The same reasons that drive people to seek meaning and purpose through spiritual and religious support outside of prison are ones that drive those in prison. As any non-incarcerated, religiously observant person could tell you, having spiritual grounding, interpersonal support, and a positive outlook on life can make a huge difference in one's daily experience. "There's a perception I think that chaplains are 'hug-a-thug' or 'molly-coddling,'" says Kate Johnson, a former Protestant prison chaplain, who worked with Lloyd Ingraham at Joyceville. Being "punished" for crimes, in many people's minds, might not resemble the long conversations and deep reflections that Dwyer and Johnson facilitate. Johnson pushes back on this presumption. "I think it's really important that the public understand that actually what we do is create sufficient emotional safety that people can be accountable—and they can't do that when they're terrified. Nobody wants to admit they've done something when they've got somebody poking them in the chest." From a former prisoner's perspective, Ingraham sees chaplaincy services as an essential part of successfully reintegrating into society after serving a sentence. "The more support we have—and that support needs to start inside—then the better the chance of success for us out here, and the less risk to society," says Ingraham. "They can stick us in a cage and leave us there for twenty-five years and then kick our asses out into the street, but where are we once we're out? We're lost." * The "tough on crime" platform of the Canadian Conservative leadership played on the lack of public sympathy for prison reform issues. Under former Prime Minister Stephen Harper, the federal prison population increased by 17 percent between 2005-2015 despite a steadily declining crime rate. Cases of self-injury by inmates tripled between 2006-2016. The overrepresentation of Indigenous people, a group that makes up only about 4 percent of the population, rose to 24 percent of all inmates in Canadian federal prisons in 2015. Chaplaincy services also took a major hit under the Harper government. In 2013, they were privatized and contracted out; first to a company called Kairos Pneuma Chaplaincy Inc., and three years later to the Canadian branch of American-based Bridges International. A headline-grabbing incident involving the hiring of a part-time Wiccan prison chaplain in British Columbia provided the Conservatives with an opportunity. After much public hoopla, Public Safety Minister Vic Toews suspended the chaplain request. Soon after, citing cost-cutting measures, he chose not to renew the contracts of forty-nine other part-time chaplains, leaving only one non-Christian chaplain, Dwyer, within the entire federal system. Dwyer, who was first hired in 2004, served in eleven federal prisons in the Ontario region with his main office based in Joyceville. He resigned in 2014 amidst the cuts and privatization efforts of the Conservative government. I met with him at a café near his new office at Ryerson University in Toronto, where he now serves as the Muslim chaplain. "There is a political dimension to all of this. Prisoners are not a very popular demographic for politicians," he said. As any officials working in federal corrections would, Dwyer and Johnson spoke about issues of public safety, victim impact and recidivism rates. But they also spoke about how time in prison could serve as an opportunity to dig deeper into what drives criminal behaviour. For both of them, the importance of good relationships was central. As Johnson says, "People need to understand that that's the value of the work that prison chaplains do: they provide and facilitate healthy relationships that give people something to lose and make them significantly less likely to reoffend." Dwyer noted the close relationships he had formed with inmates, some of whom he continues to remain in contact with even today, while watching them turn their lives around. He told me, "In Islam we have this word, khalwa. It means retreat. In Islamic tradition, when someone says I'm going into khalwa, it means I'm going into retreat in order to begin a conversation with myself and with God. Alone time. It's an extended spiritual time out." He suggested that, with the spiritual support of a chaplain, one's time in prison could be an important opportunity to ask difficult spiritual questions. "I think that kind of transformation is more lasting and it sinks deeper in the heart." * In the year following the end of the Harper government and the election of Prime Minister Justin Trudeau, suicide rates in prisons have declined by 69 percent, serious bodily injuries by 13 percent and internal complaints by 28 percent. In June of 2017, it was announced that a fifteen-day cap on solitary confinement would be implemented at the federal level, bringing Canada closer to meeting the UN recommendations. In a 2017 meeting with the Senate Committee on Human Rights, the new Correctional Investigator, Ivan Zinger, concluded his opening statements by saying: "an environment where prisoners are at higher risk of being assaulted or injured, self-harming, committing suicide, dying prematurely, contracting communicable diseases or being subjected to use of force or segregation is not conducive of rehabilitation, nor is it in the best interest of public safety. Inmates who are embittered and hardened by their prison experience are not likely to be easily rehabilitated, much less adequately prepared to make their way safely back to the community." Prison chaplains take this a step further, arguing that prisoners who are supported, who have positive relationships, and who have reflected deeply during their time in prison will be better people and better citizens when they re-enter society. The fear is, perhaps, that we might waste our empathy, that those who we gave a second chance might betray us. Prison chaplains provides us with an opportunity to believe that people can change. That spiritual guidance can heal us. And that empathy for others can help us all. The prison chaplain offered Lloyd Ingraham a spiritual path out of his isolation, a new way of looking at his past and his future, and a profound moral foundation for how to understand his place in the world. "Just having someone to sit and talk to is one of the most important things there is," says Ingraham, "Someone who can guide you and help you." The prison chaplain offers a human connection in what can otherwise be a deeply dehumanizing situation.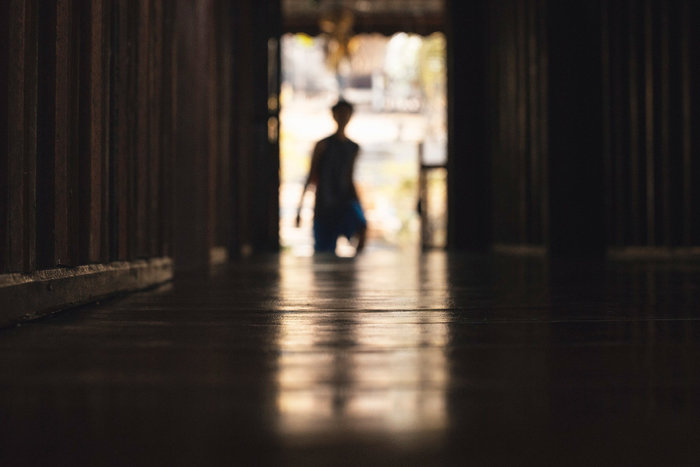 Children like me, whose parents suffer from mental health issues, often become invisible ourselves.
The first time I lost my mother, I was six years old. It was the end of spring, in 1996, and I was perched on the armrest of my family's grey loveseat, watching her sit, legs crossed, in the moss-green recliner. Agitated, she stared past me as smoke ascended from her half-finished cigarette. A Children's Miracle Network telethon played quietly in the background and she asked me to turn it off because she thought the people on TV could see her. Confused, I tried my best to reason with her, which only made her more uncomfortable. So, I hurriedly grabbed the remote and switched off the TV. This is when I first understood what it means for someone to disappear. I hadn't physically misplaced my mother, like those times I hid behind the clothing racks in Wal-Mart and emerged only a few minutes later unable to find her, my heart thumping so loudly it felt like it was in my ears, but her dissociation from reality made it so that it was no longer my mother in front of my eyes. I'd lost her bubbly personality, her benevolent soul, and her maternal connection to me. In no simpler terms, it was as though she had died. She was forty. She'd slipped into what's colloquially referred to as a "nervous breakdown," which, over time, I came to understand, had been triggered by a prolonged period of stress. This was how I was introduced to the concept of stress: in fragments and overheard exchanges, repeated enough that I absorbed it as the "reason why." In clinical terms, my mother suffered a major depressive disorder with obsessive-compulsive traits. She believed her mind was wide open for everyone to read, and inside was a barrage of voices that increasingly pulled her away from reality. She'd bolt out of bed at ungodly hours only to go sit in the green recliner where, trapped in her own mind, she'd stare off into the distance trying to decipher the real from the imagined. If I were around, I'd stare back, trying to figure out what exactly had stolen her mind and inhabited her body. To my then-nine-year-old sister and I, the symptoms seemed sudden, but for weeks before she was hospitalized, my father had witnessed my mother's condition deteriorate. Leaving for work every night at 6 and returning the following morning by 7, he was only home during the day. Late one night, I awoke to my mother's silhouette at my door. "What?" she asked. My eyes began adjusting to the darkness, and I curled my legs in toward my chest, half-sitting up. "Lisa, what?" she asked again. But I didn't have an answer for her. Had I called out for her in my sleep? I still don't know. And ultimately, it doesn't matter. The point is, when I saw my mother at my door that night, instead of feeling comforted by her presence, I felt afraid. Early on in my life, I came to believe that my mother's mind is forever fragile. And because stress was the only explanation I had for this fragility, stress became the enemy—the thief that had stolen my mother and replaced her with someone I didn't recognize. But besides "stress," no one in my family can recall how my mother's breakdown was explained to my sister or me. Isn't that strange? There was no check-in with our family doctor, no sit-down with a counselor, therapist or social worker—not even a formal conversation with my father about what, exactly, was happening to her. Now, nearly two decades later, I'm trying to figure out why. I soon noticed that the voices always got priority. And as mom grew distracted by them, I had to find ways to get—and keep—her attention. I'd start talking and she'd hold up her finger, indicating I had to wait my turn. "Mom!" I'd chirp, snapping my fingers in front of her face or grabbing her cheeks and directing her gaze back at me. But as these attempts failed, I had to get more creative. Because she feared that people could hear her thoughts, I devised a mind-reading game for us to play. I'd think something, like I love my bunny, and ask her to guess my thought. She'd of course guess wrong, and then it would be her turn to think something and my turn to guess. "See, Mom," I told her. "I really don't know what you're thinking! You believe me, right?" "Okay," she might say. "I see that." And I'd beam with pride. Psychologists would call my game a form of magical thinking—the belief that doing X somehow relates to Y. Ever since I can remember, I've been a magical thinker. It's called worrying. And I do it to prevent the worst from happening, or at least prepare me for when it inevitably will. I've sought therapy in recent years for this, yet somehow glossed over the role my mother's breakdown played in this facet of my personality. My mind-reading game was a creative, perhaps even sophisticated, gesture for a six-year-old, but it was as useful a solution as having mommy kiss your "boo-boo" and expecting the pain to disappear. I wanted to control a chaotic situation and prevent the person I was closest to from feeling any pain. But as much as I willed the opposite from happening, my mother kept hurting. Nearly two months after her symptoms first appeared, my father reached a breaking point. He knew my mother needed help beyond the reasoning he was forced to do with her on a daily basis. One afternoon, he went to see our family doctor and inform her of what was going on. The doctor didn't act on my father's concerns right away. And while there may be several good reasons for this, like not wanting to breach patient-doctor confidentiality, my father left that appointment feeling hopeless. Some days later, he went back, this time accompanied by his older sister, who he'd hoped could corroborate his concerns. The doctor agreed to at least talk to my mother. They spoke on a Friday in July, the day before we were supposed to go on our first family camping trip. The doctor concluded that a hospital stay was in my mother's best interest. My mother pleaded with the doctor to let her come camping with us for the weekend and, come Monday, she promised she'd check herself into the hospital. Doctor's orders trumped camping. That night, I sat beside my mother on the edge of her bed, my feet dangling over her half-packed suitcase. No bug spray or sunscreen inside; just several outfits and toiletries that indicated an indefinite stay. The next morning, my father would drive her to a facility an hour away, where, for several weeks, she'd make a new home—away from me. My memories of that drive are vague, but I'm told that more than once, my mother suggested turning back. We eventually reached the laneway of my grandparents' house, where my sister and I left the vehicle and went inside. Until then, I don't think we fully understood that taking Mom to the hospital meant she wouldn't be coming camping with us. It meant she wouldn't be coming home with us, either. Devastated, my sister ran back to the driveway. The ends of her stiff arms rolled into fists as she began crying and stomping her feet. My mother watched through the rearview mirror as my father pulled out of the driveway with her in the passenger seat. In August, my mother came home. It'd been four weeks and she still wasn't completely herself. We stayed often at my grandparents' house. Whenever my mother started to feel off, my grandma told her to go lie down. My sister desperately wanted to follow her into the bedroom, but my grandma would shoo her away, insisting that my mom needed rest. This angered my sister greatly. She felt like she was being kept from our mother, as though her very presence would make things worse. I continued doting on my mom, insisting we play the mind-reading game to keep her on track, scribbling notes from our sessions in my journal. It took a few weeks for the medication to take effect but one afternoon, she had about two hours of lucid thinking and I was absolutely convinced my game had done it. "You're like my mom again!" I said, as she was milling about our kitchen. "I feel really good right now," she replied, sounding more like herself than she had in weeks. But later that day, the agitation and the intrusive thoughts returned. Had I failed her? It would be a few more rollercoaster-like days until the chemicals stabilized and the voices disappeared. One month after she'd returned home, my father's stress finally caught up to him and he had a heart attack during one of his overnight shifts. Around 5 a.m. we got the phone call from the police. "He's dead, isn't he?" my sister asked after my mom hung up. He wasn't—but by then we'd learned that our parents could disappear without warning. * In 1998, a social scientist named Brenda Gladstone was studying how mentally ill adults readjusted as they moved from the hospital back into their communities. During her research, which she was conducting for the Centre for Addiction and Mental Health in Toronto (then known as Queen Street), a psychiatrist and social worker from the centre informed her that adults who presented at the hospital weren't being asked if they had dependent children. Gladstone was shocked—not just at the failure of front line clinicians to inquire about kids of ill parents, but at her own failure to examine how mental illness might affect a person's ability to parent once they returned home. I was eight at the time Gladstone was beginning this research. Nearly two decades later, I had the chance to speak with her about the intersection of her work and my own lived experience. Today, she suspects that not a whole lot has changed when it comes to these situations—that children like me become invisible because too often, healthcare professionals just don't ask about them. This isn't necessarily a malicious omission. In North America, our approach to mental illness treatment is still largely individualized. Doctors are responsible for helping their patients, not for figuring out how their patient's illness is wearing on the rest of the family, or for working to connect the family to appropriate services. An abundance of information exists for parents of mentally ill children, but when it comes to the reverse, the literature is scarce. The resources that do exist, be it picture books, information sheets or child support groups, are spotty and poorly connected. Because of this, each family member winds up putting together pieces of the same puzzle. I've had to fill in the gaps of my own memories with the memories of my sister, my father and my mother. I only learned the proper definition for my mother's disorder a year ago when I began researching this story. Her episode might have been a "temporary aberration," as her psychiatrist described it, but her inability to cope with prolonged stress is something that's still being managed with medication. As for me, the research says I should have come out of this whole experience one of two ways: at risk, or resilient. If I'm at risk, then thanks to things like genetics and the stigma surrounding poor mental health, the chance of developing my own tendency toward mental illness is increased. If I'm resilient, then I've somehow thrived despite adversity by finding ways to cope. But what exactly does resilience look like in the face of an illness you still don't quite understand? I'm fortunate to have had a strong father and compassionate relatives who took great care of me while my mother was sick. Still, the only explanation I had for my mother's episode was stress. As a child, it was up to me to sort out for myself what this would mean for the future, and what my role would be in making sure it never happened again. * A month after my mom returned home, school started. My grades didn't seem to suffer and I was still socially active. But marks of guilt and fear slowly appeared. My mother shared with me a note I wrote her when I was thirteen, seven years after the breakdown. (I used to write my mother a lot of notes. It was often my way of dramatically apologizing for upsetting her.) It reads: "I REALLY hope you forgive me. I keep thinking I'm gonna make you have a nervous break down and I think it was my fault last time, cuz I'm worse than Big Sister when it comes to stressing you out. Please forgive me and stay calm, not stressed." Seven years later, I was still afraid of losing her. Seven years later, I still felt responsible for her disappearance. And I wasn't just concerned that she'd slip back into a dissociative state; I worried I might develop her symptoms myself, as though her illness were air-borne and I could catch it just by standing too close. Some time after her breakdown, I came up with a strange thought: what if my mom wasn't actually my mom at all? What if she were still my relative—say, my aunt—and everyone in my family was working to keep it a secret from me? For over a week, I tortured myself with this paranoid thought, ruminating on it day after day. I wonder now if my flirting with such a bizarre idea was proof that I didn't trust my mom to truly be the person I believed she was. After all, I'd witnessed her turn into someone else before. In fact, I would again. The second time I lost my mother, I was fifteen. Nine years older, I felt more equipped this time around to understand her symptoms. She spotted the signs much earlier than the first time, and voluntarily checked herself back into the hospital for a few days. I discovered a note from then, too, that I'd stuffed into her suitcase. "I can't wait until you come home," it reads. "Because you're definitely coming back." * Even today, my mother's disorder still feels somewhat mysterious. It's not schizophrenia; it's not bipolar; and it doesn't quite fit the widely held understanding of depression. It had a beginning and it had an end, which made it all the more complicated to define. More than having a medical definition, though, what I most needed to understand growing up was why she was no longer behaving like herself. Only in speaking with her for this story did I learn how her psychiatrist explained it to her all those years ago: "Your mind is like an overheated car engine," he said. "You've run it too fast and for too long. It can't go forward, it can't go backward. It just needs to rest." Had that analogy been shared with me when I was six, would I have better understood losing her? Maybe. Would it have left me unaffected? Maybe not. The sudden transformation of my mother's character has slowly and quietly transformed me. Assuming it wouldn't is like thinking a tornado that touches down in a heavily populated area won't cause any damage. The destruction might be devastating or minimal, but the psyche is still forever altered—not just by the disaster itself, but by the fear it has awakened. Her swift departures from reality left behind a sense of instability that manifests in my relationships today. Despite no substantial threat, I anticipate being blindsided by those I love; one day, they'll morph into somebody different, someone who will disappear. Because I've seen the person I love most vanish before my eyes, it's not a question of if, but when. Over time, my mother's inability to handle stress has, in some ways, become my own. Whenever she encounters stress—her brother slowly dying of an aggressive cancer; her father passing only a month later; her mother succumbing to the flu a year after that—I'm the one who recoils in fear. Will this happen to her again? For years, even mentioning her breakdown prompted a panic that, if talked about too much, it would sense her vulnerability and steal her again. I know so much more than I did before. At this point, I've done the uncomfortable interviews with my family, joined the Facebook groups, done the research and talked to the experts. I belong to a subculture now: children of parents with mental illness. I was overlooked. Not by one person or professional, but by a system that still struggles to recognize mental illness as a family matter. And I've realized that when children are rendered invisible in these circumstances, they start to see themselves and the event itself as invisible, too. Any feelings or concerns they have about it become unrecognizable and unimportant. I don't fault my family for, somewhere along the way, choosing protection over examination. They were trying to figure out what was happening just as much as I was. And because my sister and I weren't acting out in obvious ways, my parents assumed we were fine. But watching a parent detach from reality is a special kind of trauma, and its impact evolves over time. I thought I'd dealt with it. But in asking the tough questions, which, at this point, is really all that's in my power to do, I see now that the dealing has just begun. * We eventually got rid of the green chair, which, for me, was a relief. Its worn seat only reminded me of how lonely it must have been inside my mother's mind, and how scary it was to watch her disappear. But like my handwritten notes, other objects from that time remain within the walls of my childhood home—things I'd long forgotten had anything to do with the breakdown. Like the pink ceramic bunny I used for years as a bedroom doorstop. My mother painted that while she was in the hospital. Or the stuffed gorilla with red hearts on the paws I gave her during her stay. She recently found it while we were cleaning out my old room and deciding what to purge. She asked me if she could keep it. It surprised me that she'd want to hold on to it—a reminder of the suffering she quietly endured, and of her time away from home. But maybe not all of these objects are dark reminders of the past. They've survived after all these years, delicate as they are, like perfectly preserved artifacts meant to show that fragility does not equal lack of strength. My mother is proof of that. She's healthy and has been since her relapse. I never thought she, my sister or my father would be comfortable enough to revisit her breakdown. I never thought I would, either. In Gladstone's research, she points out a major flaw in the at-risk/resilient discourse: it only leaves room for two possible outcomes. You're either fucked or you're fantastic. (My words, not hers.) But what if you're somewhere in between those two destinations? What if you never reach a destination at all? Like me, your fate might be to keep pulling at the threads, trying to make sense of how things were handled; trying to uncover how your parent's illness has shaped you, how much you might be predisposed to it, and what, exactly, that means for the road ahead.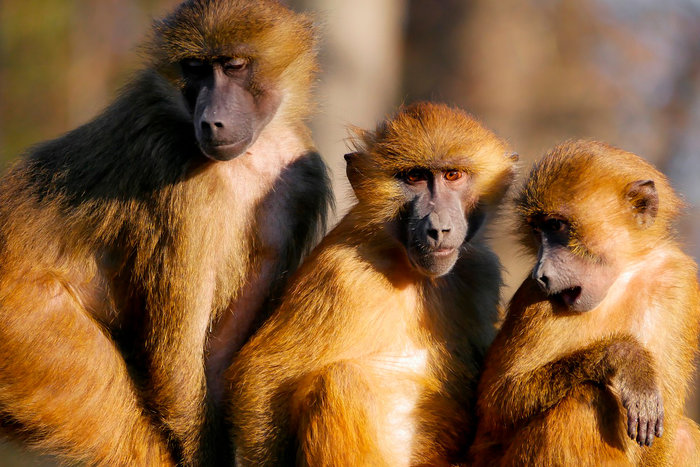 Searching for a meaningful bond among those who are paying to find it. 
In an overheated studio in the Reflections Center for Conscious Living and Yoga, a big balding man in cargo pants and a Hawaiian shirt shook his head, and tried repeatedly to speak. "I… I… I feel like I can't express my feelings in articulate language," he said. "I feel like I need to do a Native American dance instead." The man hoisted himself up from the floor and walked into the middle of the circle of twenty-one strangers. He jumped up and down, his belly bouncing, and chanted tuneless syllables to himself. Some people pounded on the floor in time—most with reluctance, but a few with relish. When he sat back down, he was grinning with relief. The group was not as pleased. "I am inspired by your courage, but I feel uncomfortable imagining how that might have made a Native American person feel," said one woman. We were attendees of the Connection Movement NYC, a group that meets every Monday in this yoga studio east of Murray Hill. Its gatherings are meant to "engage vulnerability, earnest connection and playing full out," as a means of "appreciating yourself and others at a deeper level," according to its website. Beginners start at 6:30 for an introductory session and experienced practitioners join them an hour later. Entry costs thirty-five and twenty-five dollars, respectively. When I arrived, there were already a handful of others waiting, chatting and making cups of herbal tea in the kitchenette. Amy Silverman, the group's founder and facilitator, sat cross-legged on a couch, presiding with a kindly air. I had interviewed her over the phone earlier that week and she'd invited me to attend, so long as I promised to protect everyone's anonymity. Amy has a girlish voice, enormous eyes and apple cheeks. She wore athletic leggings patterned in splotches of blues and greys, and had her brown hair back in a loose bun at the nape of her neck. She looked like an elfin Jewish mother. I'd hoped to just take notes and observe the session, but she told me I would have to participate. At 6:30, Amy led us down to a studio in the basement. We sat in the round on the pale wood floor and Amy explained the methods of circling. It's a "presence-based practice," she said, "a relational meditation," in which, instead of observing ourselves, we observe our connections. She called it a sacred geometry, making sweeping circles with her arms, as if treading water or casting a spell over a cauldron. I waited for her to introduce me as a reporter in the room, but when she didn't, I said nothing. The practice bears resemblances to some aspects of group therapy and Alcoholics Anonymous, but its most direct predecessor is the encounter group, also known as the t-group or training group. Popular in the Seventies, these groups "encourage open displays of approval, criticism, affection, dislike, and even anger and tears, rather than the tact and inhibition of emotional expression that ordinarily govern our social behavior," writes Dr. Terry F. Pettijohn, a professor emeritus at Ohio State University, in his introductory textbook Psychology: A Connectext. Some met weekly; some held marathon sessions for twenty-four continuous hours or more. The hope was that, by breaking down boundaries and being honest with each other, the participants would make personal progress. I found something ironic in the promise that we would find authenticity in a preordained methodology, and something sinister in the idea that the alchemy of relationships could be hacked with a few simple tricks. Curious about the science behind it, I spoke to Dr. Arthur Aron, a psychology professor at SUNY Stonybrook, whose "36 Questions" experiment became synonymous with accelerated intimacy thanks to a popular New York Times Modern Love column by Mandy Len Catron. In it, Catron and an acquaintance conduct Dr. Aron's study—answering thirty-six intimate questions and then holding four minutes of eye contact—on themselves, in a bar. At the end, they did fall in love. How had Dr. Aron conceived of this experiment that people found so magically effective? "We took research on how friendships spontaneously develop. They often develop by people sharing personal information. Not too much too fast, but gradually building up and going both ways," he said. * Amy instructed us to find partners, and to hold eye contact with them. I turned to the person to my left—a woman in her thirties with black hair, crooked teeth, and a heavy Russian accent—and opted to hold contact with the immaculately tweezed area between her eyebrows. For each element of the practice, we did an exercise. All of them were designed to teach us to be present with each other—to listen, to notice. In one exercise, we were asked to watch each other, identify what we saw (body language, a facial expression), and determine what it meant. We were to use the script, "I'm seeing you do X. I interpret it to mean Y. Is that correct?" Our partner would then agree or disagree with our conclusions. I was excited by this exercise: an opportunity to attune myself to someone and to figure out what was really going on; I expected to be preternaturally good at it. (I was, after all, the writer in the room.) Instead, my partner and I kept misinterpreting each other. No, I did not sit up straighter because I felt confident; I was trying to relieve some lower-back pain. No, she did not fidget her feet because she felt anxious and restless; she was stretching for her ballet class. I found it disheartening. Even when we gave all of our attention to each other, we could only see ourselves. By the time my partner and I finished this practice others were arriving. The crowd was evenly split between men and women, a range of ages—shallow diversity within its whiteness. Amy checked registrations on a tablet at her feet and asked after payments frankly, which seemed to embarrass no one but me. That night, Amy said, we would be doing a surrendered leadership circle, where any member can speak or call upon others to share their experiences. Amy reminded us to approach each other with curiosity, but not of the "data-collecting" kind. (Professor Aron confirmed the psychological efficacy of this: when it comes to cultivating closeness, feelings are always more powerful than facts.) We started by going around the circle and describing how we were feeling in the moment. It was mostly anxiety and excitement—very American of us. But, two thirds of the way through, a woman, perhaps in her forties, with honey hair and a narrow face, said, "I'm pissed," her voice full of acid. It lingered, even as the woman next to her, of floral sweater and thinly plucked eyebrows, declared herself "giggly and alive." Amy led us in a brief meditation that felt fizzy with anticipation. When it ended, we opened our eyes and looked around at each other. The silence was tense. A girl in overalls spoke first and our attention snapped toward her. "I feel like this is melting the side of my face off, that's how intense it is," she said, tugging at her cheek, staring at the woman who was pissed. The woman gazed at her ferociously, and the girl cowered. "I was pissed, I was extremely pissed, until this connection," the woman said, moving her hand as if along an electric current between them. "You really intrigue me." From the way that this interaction captivated the group, it seemed that this moment—instantaneous and overwhelming attraction—was what everyone had come in search of. "What about her intrigues you?" asked a chubby young man with prominent eyebrows. "Well, I like her haircut. And her skin looks soft. I find her very attractive and it sort of irritates me, actually," she said, and then paused. "Whew! That felt good to admit." The girl in overalls blushed. She really was lovely, in such a natural way, like she was very good with plants. "Oh, my face feels so hot. I'm flattered but I feel embarrassed." Eyebrows guy interjected to say that he felt jealous, and competitive with overalls girl. And he felt upset about his competitiveness, which he saw as his biggest flaw. Another young man, in business attire and clear-framed glasses, spoke up to reassure eyebrows guy that he too had felt competitive with overalls girl. They nodded approvingly at each other. When overalls girl speculated that there might be something gendered about their jealousy of her, eyebrows guy got defensive, explaining that his mom had hated his dad. A bald man in sweatpants and a red shirt jumped in. "I've been feeling rage, an intense bubbling rage." He pointed to a handsome Italian in a slim-fitting sweater. "And I could see that you were also feeling rage, listening to everyone babble on." "I was actually not," the Italian replied. "I was feeling some nice warmth in my chest." I was scribbling furiously, amused by the projections and missed connections, perplexed by all the confrontation and drama in a setting that I had expected to be a big group hug. An older man in a polo pointed to me, "I'm noticing that you've been taking notes this whole time. And I'm wondering what's going on there." I admitted that I working on an essay about connection, and I was there looking for inspiration—participating, but observing too. My admission was greeted by a constellation of wide eyes. A woman with wavy reddish hair and long teeth spoke first. "I feel really unsafe knowing that there is a writer in the room. I feel betrayed to learn that that's what you're here for and that you didn't say anything." My heart pounding, I explained that I had arranged my visit with Amy, that I had her permission, that we had an agreement. But Amy just looked on in placid silence, allowing us to experience the experience, I guess. Others chimed in to tell me how violated they felt by my notetaking, my intentions, my secrecy, my inadequate apology—all held up as evidence that I had violated the primary principle of circling: the commitment to connect. The woman who had been pissed told me that she felt sorry for me, that I clearly had a lot of sadness in my life. I was embarrassed, yet there was something pleasurable about it too, being the outcast in a room of connectors. The relief of having your worst fear come true and surviving. "I could tell from the start that you weren't really participating, you were just watching us," said the rageful man, his eyes narrowed. "You can't be sort of in and sort of out. You're either in or you're out. You're writing about connection, but you're not really connecting." This hit soft flesh, that my contemplation of love superseded my practice of it. I thought that putting on my writer's hat allowed me to engage more deeply with my humanity and my interest in others; the group saw it as a buffer, a retreat. * In my interview with Professor Aron, of the 36 Questions, he insisted that if I want to understand closeness, I need to understand the concept of responsiveness; in studying intimacy, psychologists are finding that what is disclosed matters less than how it is received. He suggested I talk to Dr. Harry Reis, a professor of social psychology at the University of Rochester. "We like to be close and responsive to each other, so we tend to share hotel rooms at conferences," Dr. Aron said, as an endorsement. When I spoke to Dr. Reis, I asked what his research showed to be the ideal response to another's disclosure. He emphasized that there is no right way, no one-size-fits-all method. Rather, a good response shows that you understand where someone is coming from, it validates what they are going through, and, most importantly, it demonstrates that you care. (Taking notes for a story, I recognized, does not have this effect.) Communication skills like those taught in the Connection movement are "the easy ways of doing it," he says, but hardly the best or only ones. Far better would be to do something specific unto that person—to demonstrate that you care for them because you actually do. "There's the old joke: 'Sincerity is the most important thing in socializing and, if you can fake that, you've got it made.' The best way to do it—the most important part—is to really feel it." Yet the forces behind sincere affection are hard to pinpoint, let alone to manufacture. "Chemistry is, to me, one of the most fascinating concepts we have. We can't define it, but when it happens, you know," Reis said. "Our entire field is nowhere in understanding what that sense is or where it comes from. And it's not for neglecting the idea. There are a lot of really smart people who would like to figure out what that is, and we just don't have a good handle on it yet." * After the circle ended, Amy gave a postmortem. "That was intense," she said, with a yogic sigh. She assured everyone that she had thought long and hard about how to bring me into the room and had decided that the way she had handled it was the best way. The fact that the session proceeded as it did—that the group had figured me out—had only reaffirmed her faith in the practice: it was proof that circling had the power to unearth anything going on in a room. And what had gone on in this room was me. Then people began approaching, apologizing, suddenly courteous. The redhead told me that she was a psychologist, that she thought it was so important that people write more about connection. She asked if she could hug me. "I'm a writer too, you know," said the rageful man, and started to tell me about his books. Others asked for my email address, told me they were eager to read my work. They hoped I would come back. They were sorry for what took place. "That's just what happens when people get real," they said, beaming at each other.