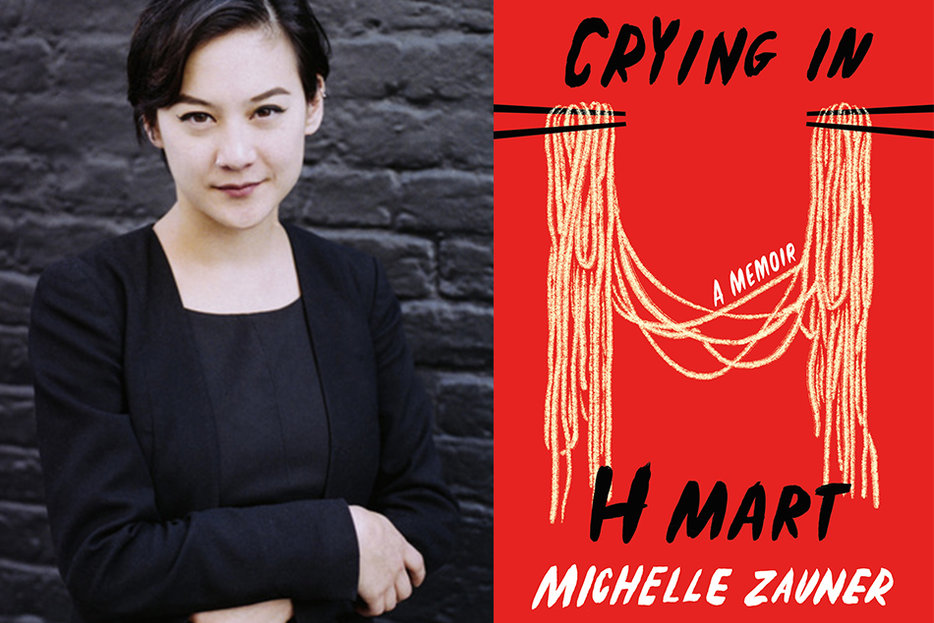 Talking to the author of Crying in H Mart about trusting your memory, how writing a book is different from writing a song, and art as an archive.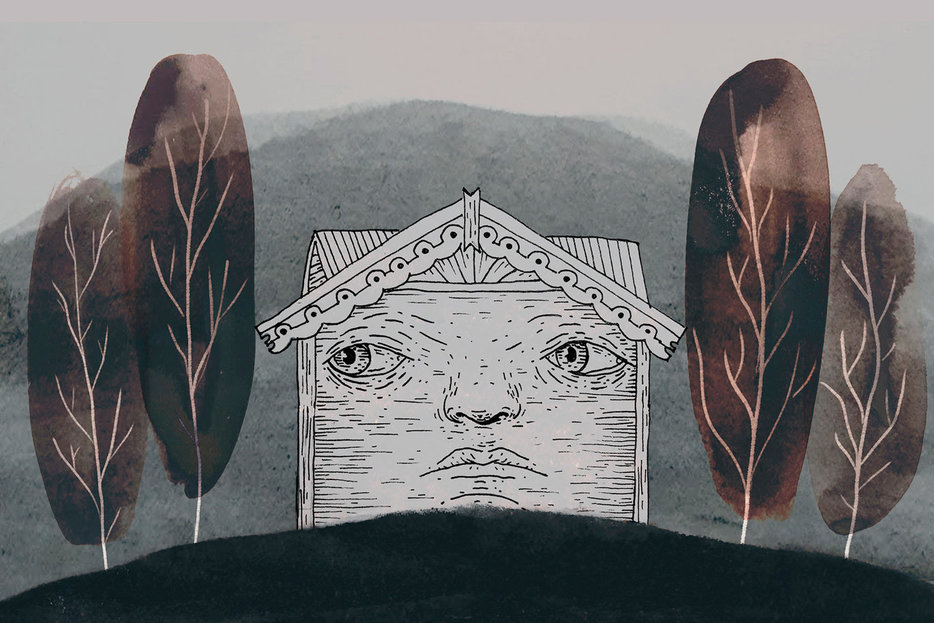 A very Russian turn of events: no solutions, but the trouble passes—so why bring it up?
Latest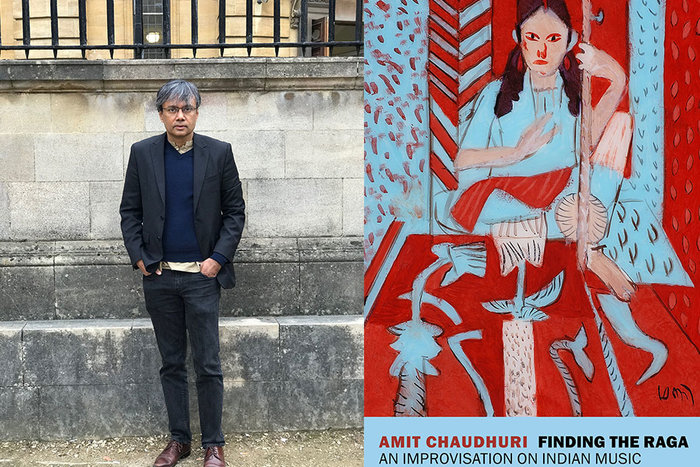 The author of Finding the Raga on teachers, poetry, and performance. 
In the summer of 2020, my Inbox fired news of scientific and literary worlds in equal proportions. A non-fiction book was to published in Spring 2021 by an Indian writer and musician, whom I'd never heard of. It was about the raga, a subject I also knew almost nothing about. But I was interested in the form, which I'd admired for its improvisational quality, its mind-blowing creativity, its beauty. Though one of the roots of the Sanskrit word raga is related to colour, there is no translation for it into Western music traditions. Roughly speaking, it is a set of melodic structures, subject to both rules and improvisation (akin to a "non-constructible set" in human language), and must be discovered by an artist through live performance. Its presence in Indian music is mentioned as early as in the Upanishads, just before the start of the common era. I spent the next few days that summer devouring every bit of Amit Chaudhuri's writing and all the interviews I could find. He talked about the role of improvisation in writing and how none of his fiction was memoir (even though in his latest novel, the main character shares his name, city, age, and profession). When I found a video of his raga-infused 2019 performance of Gershwin's "Summertime" at the Institute for Ideas and Imagination at Columbia University, I wanted more of his "bent notes," his "always transmitting," his "double hearing." Finding the Raga: An Improvisation on Indian Music (New York Review of Books) is an exposition of the raga, but also a poetic exploration of life, the imagination, inspiration, and creativity. I had a one-hour exchange with Chaudhuri about the book over Zoom on March 23, 2021. But that was a failed recording (it wouldn't "convert"). Thankfully, the art of raga itself allows for mistakes to be integrated into performance. It can even be seen as part of its tradition of having a long introduction (called the "alaap"). Chaudhuri explains it in his book: "The initial delineation of the raga, before the vilambit or slow composition starts to the tabla's accompaniment . . . the singer ascends reluctantly from the lower to the upper tonic, subjecting the notes and the identifying phrases to repeated reinterpretation . . . through a progression of glissandos . . . and can take up to half an hour or more, depending on the singer's inventiveness or obduracy." My second interview attempt on March 24 was more focused and refined, ready. "From alaap we move to drut, fast-tempo segments." Dim evening light and the hum of a ceiling fan accompanied Chaudhuri's voice from a guest house he was staying at in Shantiniketan—a city north of Kolkata founded by the Tagore family and where poet Rabindranath Tagore wrote many of his works—and created a breeze that I noticed moved the hair slightly at his forehead. Canadian birdsong and a spring breeze through my Guelph morning window were also impossible to ignore. Madhur Anand: I confess that everything I wanted to know about the book is already in the book. And everything I want to know about you is also in the book, since it's part memoir. I don't want to ask questions that are outside of the book, because I sense the outside world is already interwoven into your writing, and into you, the way you describe raga itself to be. You write, "The raga is not about the world: it's of it. Once you know the raga, the world and it can't be independent of each other . . . in contrast to how we experience music in a concert hall, a significant leakage in both directions is allowed: the raga's into the world and the world's into the raga. For this reason, every sound—birdcall; a car horn; a cough—is continuous with its textuality and texture." Nevertheless, let's proceed. You start the book with reproducing an interview from 1991 of famous Indian classical performer Kishori Amonkar. Can I start by asking you one of the same questions that person asked her? What are you searching for in your music? She answered, "Ananda" (bliss), but how would you answer the question? Amit Chaudhuri: I'm still discovering this music: things to do with the alaap; the unexpectedness of this exploration; the basic tranquility with which it is undertaken; the subtlety needed to make it true. I'm still discovering these processes, what it is that makes it beautiful and important, when there are no pre-given, pre-fabricated answers to this question of what makes it important, what it is. Was your question what are you discovering through your music? No, but that's how you are answering it (which is fine!). It was: What are you searching for? I'm searching for the answer to this question: what is it that makes it so deeply important? The already given answers, even if they make complete sense and come from people I deeply admire, don't do it for me. Because, they are words. You talk about your "thwarted desire to become a country and western singer" before you introduced your raga-infused original composition Country Hustle at your performance at the Institute of Ideas and Imagination in 2019. Why that desire in the first place? In fact, I first wanted to be a Canadian singer-songwriter, because I was listening to Joni Mitchell and Neil Young. You talk about your mother's influence on your awakening and entry into raga, and while you describe her quite a bit in the section entitled "Ananda" in your book, in our interview yesterday you said a few things about her that aren't in the book. Could you elaborate? Yes, that only occurred to me yesterday. A kind of change was happening when I was around 16 when I discovered Indian classical music. I was beginning to withdraw from my friends, my contemporaries, and from college. Initially my mother was cautious about me getting into Indian classical music because of the impact she thought the hours of practice would have on my heart murmur. But then doctors said that surgery could wait, and my parents relaxed. They wanted me to do what I wanted to do. That's all in the book. But I also began to discover my mother. She'd never been a friend of mine. The relationship had been fractious. She was very strict with me in some ways. She was an amazing singer, but [at] the age of 16, I realized she was an ally. An intellectual and artistic ally. We both disliked the same things. We also were bored by the same things, whether it was to do with music or people. And we also discovered that we valued the same kinds of things in the arts, in music, and in people. She of course, as the wife of my father, had to play a social role to some extent. I began to play less and less of a social role. My mother was in sympathy with this. This all increased our closeness. Just as I listened to her closely, she listened to me very closely. And having a listener like her remained very important to me right until the end of her life. Poetry comes up so much in the book. You describe the Indian filmmaker Satyajit Ray's definition of poetry as "a delay between listening and looking." You also quote T.S. Eliot: "Genuine poetry can communicate before it is understood." What's the relationship between raga and poetry? I am happy that you make the defining rubric for the kind of writer I am as "poet." The excitement of writing lies for me in estrangement, transformation through the act of imagination, not so much narrative. Improvisation in modulation in raga is deferral. You are not only demonstrating a form and structure, but you are showing how to defer that demonstration, defer the immediate delineation of that form, to come from different perspectives, to arrive at it, but arrive at it through a series of delays, and then further development accompanied by further delays. Delay, in fact defining development, is another word for embellishment in improvisation and creativity. Creativity dies when the form is given just like that, straight away. That's not the point of khayal. It's only to do with individual approaches and individual ideas of hinting, suggestion and prevarication, that something has been gestured at. That's where invention takes place. Poetry is so much determined by what's not said and what's left out. Deferral plays a part in determining the form of the poem. I would say the same for my novel. It proceeds in a series of improvisations which are different ways of delaying the matter of giving out something. There is that connection, there. I think the other connection, as musician and composer, between the two has to do with soundscapes. Everything is soundscape to me. I use the sound of a country and western song to write a country and western song which only could have been written by someone who could never have been a country and western singer. I do that because I am approaching the country and western song not as a thing to cover or to reproduce, but as a soundscape. I'm interested in all kinds of sounds, whether it's the slide guitar or the sound of a ceiling fan, or the sound of a train in the Berlin underground beginning to move and covering an octave, or the sound of car horns outside. That, [those sounds,] I'm interested in as a human being, as a writer. Sounds excite the imagination so much, partly because they are synecdoche: they stand for something you cannot see. They are the invisible in your life. A difference [between writing and performing the raga] is the huge amount of time you need to put in practicing, daily. It's a boring, tedious discipline that one has to follow. One cannot afford not to. There is a tension with being prepared for that art which is very different from writing, which is more about a state of receptivity, and knowing when and how to be receptive. Let's talk about jet lag. Something none of us is experiencing these days, except, perhaps, through intercontinental Zoom calls, and indeed, as you argue, through the experience of raga itself. "A raga that's sung at a time of day it's not meant for is subjected, in the critic Raghava Menon's words, to 'jet lag.' The metaphor of intercontinental travel emphasizes the textuality of Northern Indian classical music. When I practice morning raga Todi in Oxford, I feel an incompatibility. This is because the morning in Oxford is not only a different reality; it's a different language. The problem of making a Todi fit is a translational one." To what extent does one need to understand the Indian landscape/culture/language to understand raga? Can one have an empathetic experience of other places/times/cultures through the raga? I don't like to think of the ragas as being rooted in the Indian landscape. And, certainly, once you begin to grasp their form and the tradition's rhythmic and musical intricacies, they'd be a wonder to any musician, whatever their tradition, to listen to. But what I'm interested in is the music's unique relationship to the world—not narrative, not representational, not mimetic, not even ritualistic. It's another way of understanding how the imagination can be of a place without a rhetoric to do with locality or nation. Please tell us more about the relationship between artistic practice and instruction. How do you find your teacher? My teacher's son said to me, not very long ago: "You and my father used to sing at the same key. You both had high-pitched voices. You sang at the E or the F scale. And I on the other hand at C-sharp or D, and my father used to tease me about it. You sang so much like him." There was a commonality in voice, pitch, and key, and a commonality about what one wanted out of art, even when I was just beginning to discover what I wanted out of art, which was subtlety, texture, obliqueness, not over-emphasis, not convention. I could easily have encountered Indian classical music in the form that it's usually encountered in a teacher, which is the form of convention, of rules, and the foundational aspects of how to begin. Instead, I encountered somebody who wasn't consciously or unconsciously interested in coming to me in that way, but [in] unfolding the raga with the presupposition that the texture and the nuance would be audible to this person. That is, [to] me. And that was a great relief that that happened. And that his voice and approach were characterized primarily by texture, by that kind of subtlety. Otherwise I may not have been interested in learning from him. Then, the other thing is that his father was the greatest composer of khayal in the 20th century. These compositions are very difficult for people learning Indian classical music afresh—I mean beginners—to master. They are difficult in terms of knowledge of the time cycle but also the complexity of notes that you are supposed to be producing with your voice, so they are virtuosic, and yet they are not exhibitionist. They are intellectual and artistic as well. It's primarily very beautiful, despite being very difficult. It kind of brings home the idea that difficulty need not be a kind of characteristic of virtuosity. That difficulty can be beautiful, and it can be beautiful in a very unostentatious way. That is without drawing attention to itself. That I think again matches with what my temperament thinks is true. A degree of difficulty is interesting, but not for its own sake. It can have its own beauty and even simplicity. I don't think they are in two different compartments, simplicity and beauty on the one hand and difficulty and virtuosity in the other. I don't buy that. In the book, you describe Bharata's theory that the seven notes of the raga come from seven animal sounds (peacock, ox, goat, demoiselle crane, cuckoo, horse, elephant). What are ragas of the past like to experience as both a singer but also a listener in contemporary times, vis-à-vis environmental changes? I don't think of ragas as ragas of the past, because it's a form that is always developing. Khayal itself is a quite modern form. It seems to come to you as a kind of immemorial form. The figure of the ustad, the singer, as someone elaborating on a phrase for hours, seems like a stock/cliché of Indian classical music, and yet part of it is very modern. What we hear today, that expansiveness, comes from a recent modernism. I see the raga as an old thing but also a very contemporary thing. It operates according to contemporary creative ideas, such as "found material." The raga is not authored by anyone. It is found; it is interpreted in various ways. The raga is an elevation of various materials: some of it is folk tunes, some of it chants. It's been turned into something secular and put in a new context. I see it as a language. I see the monsoons as language. I see the ragas about the monsoons (the Malhars), or even paintings of the monsoons, as part of that same language. It's difficult to say that one is a natural phenomenon, and the other is a reflection of the natural phenomenon. They are part of a natural linguistic fabric of which the air and the clouds are also a part. The fabric begins to break down now, in our times. There's a rent in one part of the fabric where the monsoons don't happen, they come late, or they seem misshapen somehow, not reaching their full forms of monsoon. Then you begin to think of a time when there may be no monsoons, or the monsoons may occur in December instead of June. So, we are talking about a breakdown of language over here. That will have an impact on the raga, how we understand that raga. Will it be seen as a vestige of dead language? What will happen to it? I didn't ask this yesterday because I was too shy but I will today: do you like to dance? [Laughing] I like dance. I love it as a form. I love Indian dance. I like the cosmology of the figures, the old Buddhist paintings. The Indian figure in classical dance also has a kind of constellation from the head to the toes. That, I like. But I don't dance myself. I've never danced. Never? Not even at a wedding? Never. I'm just too shy. I can never get rid of this crippling self-consciousness. And now it's too late. Maybe . . . No, I don't think so.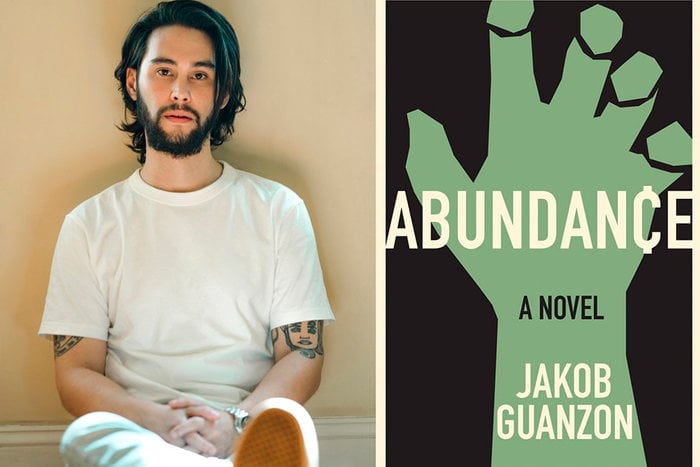 Talking to the author of Abundance about what's lacking from literature centring low-income characters, the delicate act of revealing race, and the social utility of fiction.
Money is a taboo topic of conversation in our culture, and that silence often extends into literature. Portraits of poverty abound, but relatively few novels discuss money in an explicit or logistical way. In Jakob Guanzon's debut novel, Abundance (Graywolf Press), money is impossible to ignore. Each chapter begins not with a title, but with the amount of money in the protagonist's pocket. The first chapter, titled "$89.34," opens at a McDonald's where Henry, the protagonist, is trying to stretch every dollar while celebrating his son Junior's birthday. We see Henry before the value menu, quietly calculating how to optimize his calorie-to-dollar ratio. He washes himself in the bathroom and stuffs a handful of ketchup packets in his pocket, something to tide him over before his big job interview the next day. Newly evicted and living out of his truck, Henry tries to square his shoulders against the indignities of being houseless and unemployed while trying to overcome a checkered past and care for Junior. I recently spoke to Guanzon about portraying the psychological effects of poverty, writing a story shaped by financial constraints, and how he makes it work financially as a writer. Connor Goodwin: It's uncommon to read books that discuss money so explicitly, and money is impossible to ignore in this book. Why did you want to center money in this way, and why do you think it's not addressed more often in literature? Jakob Guanzon: I don't necessarily agree that poverty or people going through tough times financially is new or unique to the canon. I think of Dostoevsky's Raskolnikov, a lot of Toni Morrison's work, up to Shuggie Bain winning the Booker last year. The one thing I thought was lacking from literature that centers low-income characters—as well as film and TV—is explicit discussion of their actual budgets. We hear characters are broke, or they're going through tough times, and they might say he's got twenty dollars in his pocket, but we don't get the actual logistics very often, if at all, about a character's financial situation, which is very indicative of our culture. We're not supposed to ask our coworkers how much they earn, which completely benefits our employers rather than establishing some sense of solidarity. So that was something I really wanted to bring forth, because it seemed to be a very relevant and prominent feature of the experience of both poverty and living paycheck to paycheck. The last stat I checked, sixty-three percent of the United States is living paycheck to paycheck. Those are pandemic numbers. I don't know where it was before, but I can't imagine they were all that much lower just considering the broader economics of this country. When you're living paycheck to paycheck—which I was up until the pandemic, ironically enough; I'm of the privileged group that was able to keep their job to work remotely, but I'm very aware of that experience of always knowing my budget down to the cent—your spending power is a very specific figure of your human worth in a capitalist society. I really wanted that to be up front and play an active role in shaping this story in the same way that financial constraints dictate a person's decisions in real life. You offer some physical descriptions of poverty, but it manifests more strongly in a psychological way—the constant calculations, feelings of shame, endless budgeting. How did you allow readers to inhabit that psychological outlook? I'm really glad you raised that. I think it's a very important observation specific to the social utility of fiction of being able to inhabit a character's thought processes in a way that you're unable to do in film and other narrative forms. I really wanted readers to be in the head of a character who's living through these kinds of situations that readers might have seen on film, but have never had access to their thought processes and to how they're understanding their surroundings. When we hear about poverty porn, one of the trope depictions of lower-income people is this kind of impetuous, rebellious type who holds a lot of disdain and spite toward anyone at a higher rung of the social or economic ladder, rather than a much more common and truer experience of shame and a sense of inadequacy that comes from feeling totally irrelevant when you're stripped of the agency to participate in the economy in any real or legitimate sense. That is absolutely dehumanizing and it's something I wanted to bring to the forefront of how Henry experienced his own little world and how he understood himself. Reading this, I felt like Henry, in addition to budgeting groceries, gas, and so on, is also budgeting his dreams, ambitions, and emotions—he has to keep these in check at all times. Is that something you also hoped to convey? Very much so. I don't want to go into the chicken or the egg of assessing the way Henry processes his personal life versus his financial life in terms of budgeting and calculations, I don't think that's necessarily relevant. But I do think they're totally inextricable when money is really the primary way we assess and ascribe worth and meaning in our culture. Internalizing that into how we conduct ourselves felt really essential. There's a real denial of vulnerability and intimacy that goes into organizing one's personal interiority in that way. There seem to be two major emotional poles in this novel, one of which is shame, which we've already discussed, and the other is something like pride or dignity. Can you talk about Henry's relationship to those two emotions? I think it'd be helpful to discuss them as two separate parts really briefly. Starting with dignity— it's not a huge request for an individual in the richest nation on earth to have an expectation for and consider dignity a right. I don't think that's a tall order. And yet, because of Henry's social location and circumstances, he's denied that in almost every minute of his day. He has to stoop to such debasing labor—the labor isn't necessarily debasing in of itself, but the exploitative nature of how little he can expect to yield from his hours and efforts is—let alone all the interactions he has where he's constantly feeling inadequate. When it comes to pride, that really draws from the Filipino component of his identity. The love within a Filipino family goes without saying. You've got your loyalty to family, you respect them—that all goes without saying. However, a child really needs to earn a parent's pride. That's a huge motivator, but also a huge obstacle for Henry. You hint at Henry's Filipino background throughout the novel, but it's not made explicit until later. Why did you choose to withhold that information? Revealing a character's race is a delicate task. The expectation is that non-white characters need to be labeled, whereas white characters can just be assumed by default. So I'm always looking for ways of acknowledging a character's race without including that in the three qualifiers of like, "He was tall, handsome, and Black." It's just a bit banal to do that in such a forthright manner. Just as I want to make my prose stylistically as sharp as possible, there's also an element of how to most artfully divulge demographic factors of characters in a way that doesn't just sound like the census. Why did you choose to chop up the narrative the way you did? When I first started this project, I didn't think I had the chops to handle a novel, but I did want to write something where a character's budget was the heading sections of a short story. I had originally conceived of this as a short story within a 24-hour period. That 24-hour arc was what I really focused on writing in the first draft. About 40 pages in, I realized: 1) this definitely has potential to be a novel, but 2) because I've established this particular framework [of monetary headings], if I do suddenly drop the [cash] figure to something that doesn't make sense, the attentive reader is going to pick up on that. So it made sense to include fragmented flashbacks to explain how exactly Henry got into the situation we find him in in the 24-hour track. One thing splicing up the narrative accomplishes is painting Henry's character in many different lights—there were times where he earned my sympathy and respect, and other times where I'm like, "Dude, why would you do that?!" What enabled you to complicate Henry's character in all these ways? Understanding how desperate and volatile both the situation Henry was in and also how a person is going to respond to this immense pressure and panic in the 24-hour-track storyline, I thought it would've been a missed opportunity to not depict that component of his character in other settings where you see him struggling against his own recklessness as a teenager. His immature passion for Michelle as a teenager, the way he conflates infatuation with love, and obsession with addiction. I wanted to have a wide array of examples that are still within the limits of plausibility for his character, but that really show how variegated his emotional spectrum was, to begin with. Given the subject of this book, I'd be curious to know, and I'm sure our readers would too, how you've made it work financially as a writer. It's been hard. Unless your parents are bankrolling you, you have to grind like hell. I didn't decide to pursue writing until my mid-20s. It was always this dream I had, but I had to feed myself. I went to school in Minnesota and graduated in 2011 at the peak of the financial crisis. I couldn't find a day job, so I was still working as a landscaper, which I had been doing since I was 16. It was hard. All I wanted was a job with air conditioning, and I couldn't get that with my college degree. I moved to Spain, was an English teacher out there for five years. I made very little, but learned how to budget and take care of myself. That's when I was like: you know what, I'm gonna take the plunge. Lived off of boiled eggs and bananas through grad school and, once I graduated, it took about four months to find a nine-to-five job at a big company. Quitting that isn't happening anytime soon, so I dedicate my weekends to fiction.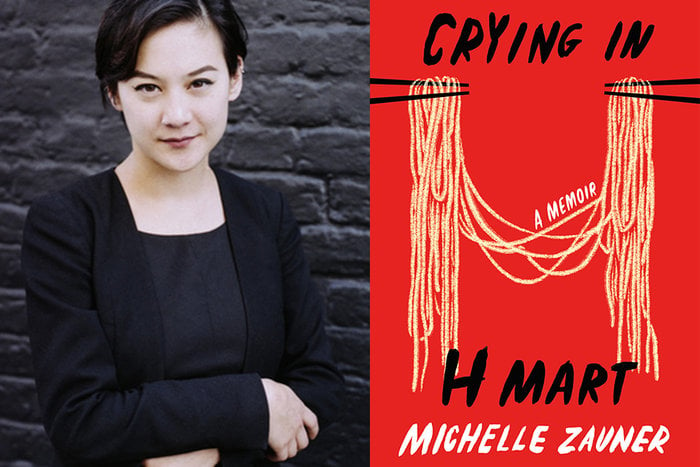 Talking to the author of Crying in H Mart about trusting your memory, how writing a book is different from writing a song, and art as an archive.
In 2014, as her mother was dying, Michelle Zauner didn't make any art. This was unusual; as a kid, Zauner wrote fiction—"just little stories"—and learned to play music. She frequented open mic nights in Eugene, Oregon, where she grew up, and called her first solo project Little Girl, Big Spoon. After college, she fronted Little Big League, a low-fi emo rock band from Philly; Zauner sang about suburban malaise, disappointing relationships, and unfulfilling sex in a deceptively melodic, plaintive voice that she sometimes worked into a hoarse scream. She had just begun writing songs for a new solo project called Japanese Breakfast when she learned of her mother's diagnosis, late stage intestinal cancer, in 2013. Crying in H Mart (Knopf), Zauner's memoir about the months she spent caring for her mother before her death, is a confident exploration of the nuances of grief and a forthcoming account of an often graceless mother-daughter relationship. Zauner, who is Korean, recounts a fairly untroubled childhood: she tagged along with her mother on trips to Seoul to visit family; to the markets where they searched for their favorite Korean snacks and fare; to restaurants where they attempted to out-eat each other. Zauner's songwriting skills prove impressively adaptable to memoir; the most pleasing sentences in the book are her heady and layered descriptions of these meals. Reading them might have been as gratifying as an actual meal, if the subsequent hunger wasn't also a reminder of how bodiless mere words can be; a sentence, unfortunately, is not sundubu-jjigae. When Zauner reached adolescence, an ineffable gulf opened between her and her mother. Her mother became controlling; Zauner began acting out. A series of increasingly painful confrontations resulted in Zauner moving out of the house. Later, she struggled to fulfill the role of caretaker to her ailing mother, how to sit with her grief and its disturbances. She toured with her band, planned a last-ditch trip to Seoul, and rushed a wedding to her husband Peter, experiences she now views as attempts to postpone dealing with her mother's certain passing. Recounting this, Zauner affords herself no mercy; she writes honestly of her guilt, the selfishness of grief. After her mother's death, Zauner forged ahead with music. She recorded two albums as Japanese Breakfast, Psychopomp (2016) and Soft Sounds from Another Planet, both incisively personal works that include meditations on grief, loss, and the arbitrary but absolute nature of death. Japanese Breakfast's third album, Jubilee, comes out this week. Aptly titled, Jubilee is a stark contrast to the band's earlier works, and underscores Zauner's formidable range as a songwriter and musician. With Crying in H Mart, she proves she's an assured artist who has accomplished a new form. Our conversation has been edited and condensed for clarity. Naomi Huffman: How was the process of writing your memoir different from writing songs for an album? Michelle Zauner: Two things were discipline and regimen. I told myself, it's going to be crap. It's going to be crap for a while. I decided I was going to write a thousand words every day. I feel like that's an act of forgiveness in itself—like, it's a thousand words every day, how could it possibly be good? It's going to be complete, nonsensical garbage, and that's OK. Up until I turned in the final draft, I was truly devastated. I'd lost perspective; I felt as if I'd had this vision of myself, and I was three steps below the intellectual I want to be. I kept saying to myself, This is just who you are right now. This is an archive of your skill set at this moment. This is the best you can do right now. You spent five fucking years on this and you need to let it go. There's a sad, cold, hard look you have to take of yourself as an artist—this is just who you are right now. You're gonna get better. Even though I'd never written a book, I had completed other larger creative projects. You know, I don't love the first Little Big League record. I think I'm a much better singer, much better composer, and much better producer now than I was in my early twenties. I was twenty, twenty-one years old. But I'm still proud of what I made, and ultimately I'm not embarrassed by it. Art is just an archive of who you are at that time in your life. How does the experience of releasing a book differ from that of an album or a song? Do you have the same anxieties? With songs, it's so vague! [Laughs] There's so much to hide behind. People can interpret things in so many different ways, and it's wild what people think some of my songs are about. I have this song called "Essentially" and there's a line, "Love me asexually, love me like someone else's wife." And someone interpreted it as like, me wanting to have an affair, which is clearly not what that line is about at all. So I feel like, [with my music], I can't get hurt, in a way, because there are so many different ways to interpret a song. Whereas there's nothing to hide behind in this book. If people misunderstand you, it's your own fault. I was really nervous about this book coming out in a way that I've never felt about a record. It's very naked. It's me as a person, whereas in music, there's a more fictional version of me that I'm presenting. But it's also been really fulfilling in a way I never anticipated. The feedback I've received has been really beautiful and moving, in a way that I've gotten a taste of with music, but it's deeper. In the book, you describe feeling disgusted at your own impulse to write about your mother, to transform your grief and her suffering into a project. Having now completed the book, and seeing it celebrated, do you still feel some disgust? I wanted to include that moment because it was a real, striking thought that I had. It was also a moment of taking a really critical look at myself. It's honestly very hard to showcase your own flaws in memoir. It's so important, and it's so unfair not to do that to yourself when you're doing it to other people in your life. I knew that these moments were something I had to find and expose—you know, what things was I at fault for? Because I was writing about things at fault in my father, my mother's friends. It's very hard! [Laughs] I never want to admit that I was wrong. I think I was disgusted with myself because we were in the middle of it. You need to just be there. You need to not make it easier on yourself by making it into a project. I didn't write or make any art for like nine months that year. It was a really foreign thing for me because that was all I knew, that was the only thing that gave me a sense of meaning and purpose. But in that place, in that moment, I was like, this is not the time for anything. You don't get to have anything right now. It was what I envied my mother's friend Kay for so much. She completely gave up all sense of self to be a subservient caretaker. And I really struggled to do that, to be honest, and I had a lot of shame and guilt and regret about that. I don't feel guilty about that now; most of my guilt was just that I knew I needed to spend every waking moment being there for my mom and not protecting myself with a project. How do you trust your own memory? That's a good question. I think you have to accept that it's never completely reliable. With any work, any document, memoir especially, it's subjective. It's going to be misremembered. I think you just have to try to present yourself critically, and the other people around you as generously as possible. A lot of that happens in revision. Many songs on Japanese Breakfast's previous albums deal with pain and grief, and Crying in H Mart is about learning from tremendous loss and suffering. But so much of Jubilee is about expressing and finding joy. Listening to it is relieving. Do you find it easier to make art from suffering? What was it like to write songs about joy? I don't think it's easier to write about pain, but it grants a kind of self-seriousness, like this is a valid topic to write about, and I think I felt I needed that validation when I was younger. I felt I needed to prove myself, to prove I had endured enough to be a serious artist, and I don't feel that way anymore. I think it's a natural impulse [to write about pain], it's a salve to help temper it. Pain is a thing you get used to confiding about and navigating in art. It's something I've done since I was a teenager writing about heartbreak and rejection. One of my favorite songs off the record is "Kokomo, IN," because there's just no pain there at all. It is pure sweetness, and I loved it. It was easy. It was fun. It's my favorite song on the album. Even writing it, there was no anguish. It came together very easily. It was a sweet story, and I didn't think it needed any agony. I feel like I can do whatever I want now. Are there other writers who tackle grief that you look to as guideposts? There's a type of grief in Marilynne Robinson's Housekeeping—it happens in so many ways. Especially when you examine the siblings' grief and how it impacts them. It makes me think of my father and I, how our grief affected us in such very different ways. There was this other type of grief that happened when we began separating from one another. Robinson explores grief in such nuanced and devastating ways. I also returned to Cheryl Strayed's Wild—I think because we have the same editor. And there are similarities [between our books], too. She's this woman who seeks out an alternative form of therapy to help her through her mother's death. I think you could write that book off as a Reese Witherspoon movie or whatever, but parts of that book are incredible—I mean, when she eats her mother's ashes? That scene will haunt me forever. It's really gross and intense, and so real. I also really loved Shin Kyung-sook's Please Look After Mom. She's Korean, and it's told from lots of different perspectives, and again there's a kind of nuanced grieving that isn't necessarily about loss. Especially toward the end of her life, your relationship with your mother seems to change to become a true friendship. Was it important to you to portray it that way? That was a heartbreaking part of that experience. I think it's pretty common for adolescents to have pretty tumultuous relationships with their parents and then be able to return to them as adults as friends, or a type of friend. It was unfortunate that my relationship with my mother was turning a corner and I could see that a lot of the things I'd hated her for I was able to actually appreciate in this new way, with some distance. And I think she was able to appreciate me in this new way with some distance. I think our relationship would have been really wonderful. I so wish that my mom could be around for my thirties. It was important to me to show [her death] was so devastating in part because our relationship was getting to a beautiful new chapter. There's a line in the book where she says, "I've never met someone like you," and I felt like that was a real turning point for us. Maybe she was like, OK, maybe you're not going to grow out of this thing that I was trying to protect you from, maybe this is something I should be supportive of and let you have. At the same time, there was a part of me that was like, "Maybe you were right about 95 per cent of the things you warned me about." [Laughs] Now that I'm older, I can see why she was the way she was in a way that I just couldn't when I was younger. You've also written recently, for Harper's Bazaar, about your relationship with your father. Your writing about your mother bears a sense of tribute, a spirit of eulogizing. How were the stakes different writing about your dad, who is still living? There's less time to understand exactly how I feel. You know, my mom died almost seven years ago, and I've had more time away from that experience—and have spent more actual time writing about it. My estranged relationship with my dad is pretty new. It's harder for me to approach it with the compassion with which I approach writing about my mom. But I also think it's less straightforward. [With Crying in H Mart], there's not much to argue about with actual grief. I don't fear people misunderstanding the book. Making the decision to be estranged from my father is more up for debate. People have more of an opinion about it, and that makes it scarier. It's complicated. I'm still very emotional about it, more sensitive about it, weirdly. Someone wrote a think piece about [my essay in Harper's Bazaar] that talked about how I wasn't being fair to my father, and it freaked me out. You know, the New York Times reached out to him [for a piece about the memoir]. He's supposedly read the book—I don't think he actually did—but they got a quote from him, and I was really upset. I felt like I had been so generous in what I had been willing to share in both the interview and in the book. I had created a boundary they still felt they needed to cross. So, something I had been really excited about became this shameful, devastating thing. Since that happened, I think I've realized I'm not ready, or I need to become a stronger person, or I need some more distance from it. I feel a lot of guilt still, which I was able to let go of with my mother. Over time, maybe I'll have a better understanding of it. I recently did another interview with a writer who told me she wrote about things she was scared of, that writing was a way of unscaring herself, facing her fears. Do you find that to be useful? I do. I think that's why I wrote that Harper's Bazaar piece. Knopf and my agent were both like, Are you sure you want to come out with this right before your book comes out? My thought process was that—it really scares me. I was really scared of putting it out in the world. But it was also exciting, because I thought that was why it could be really good. I'd never seen someone talk about this, and I think a lot of people probably go through it. This girl I know wrote to me this really long story about her father, who, after her mother passed away, did a very similar thing, and it really put a strain on their relationship. Even after I had that horrible think piece written about how unfair I was [to my dad], and which I felt so misunderstood and fucked up about, getting that message made it so worth it, knowing that someone else was so fucking lonely and confused about this experience and got some comfort from it. I think that's what drew me to writing this book in the first place. I was able to purge a lot of feelings. It was less about fear, maybe, and just that I was fucking confused. It was a whirlwind of stuff that had happened in a six-month period of time and I needed to write it down to make sense of it. There was a real feeling of, like, I need everyone to know what I went through. I felt like no one could see or know what I had went through unless I put it down in this particular way. That, more than fear, was what propelled me—what "propelled" me? [Laughs]—what was the force behind this book. What are you writing now? I don't want to do anything for a while. Between the album and the book and the soundtrack I'm putting out later this year—it's been such a whirlwind of press. I'm getting ready for tour, and lots of stupid livestream videos, and I'm trying to just not have a project for a while. I'd like to write some shorter, fluffier stuff—something that's not like, unpacking trauma. My UK press person was like, we're trying to pitch some stuff, do you have any ideas? I pitched an idea about a short essay about my relationship with chess. Like everyone, during the pandemic I watched The Queen's Gambit, but when I was younger, from fourth to seventh grade, I was a big chess player. I went to clubs, I like, saw a Russian tutor, I went to tournaments and stuff. I think a lot of people go through this experience of like, they're naturally gifted at something but they're not exceptional. Confronting that early on in your life—like, when you get to that ten percent of the top people [in a field], it's impossible. My father- in-law was almost a professional soccer player and didn't quite make it. It's like the gymnast who's extremely talented but then suffers an injury or something. Those types of first loves, I think of them as little deaths in our lives, and I'm curious how they impact people, where they live inside of us. I'm also interested in having something in my life that is just pure hobby, because everything I've done has become, weirdly, my job in some way. So I've started playing online chess and really enjoying it. But they didn't want it! They were like, Can you write about your estranged father again? [Laughs] I don't want to! I want to write about my Russian chess tutor. I feel like I've unpacked enough trauma for a lifetime. Now I can write something a little gentler and cuter. [Laughs]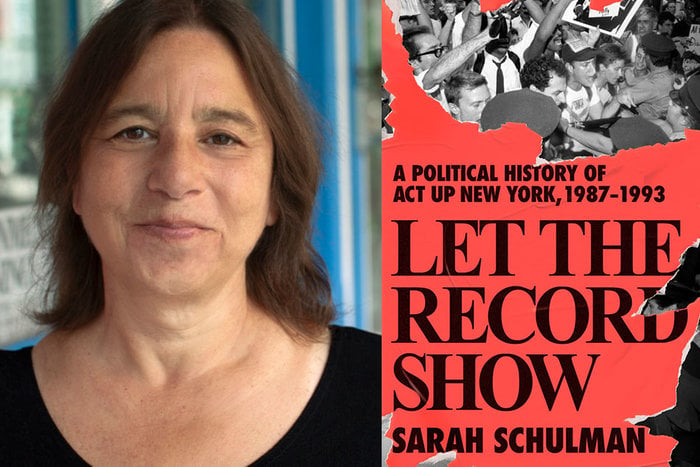 The author of Let the Record Show on AIDS activism, gossip, and collective memory. 
Here's what I would have done in pre-COVID times: I'd have left my apartment in Brooklyn and biked over the Manhattan Bridge, down Allen Street, past the Bluestockings book store, until I reached Sarah Schulman's East Village apartment. The building is an old six-floor walkup, and it's made up of a mix of old-timers who have been there for decades and inexplicably well-to-do twenty-somethings. Sarah would leave the door slightly ajar for me to enter and, after a warm hiiiiii come in, she'd remind me to take off my shoes. But today we talk on the phone. We're talking about her new book, Let the Record Show: A Political History of Act Up New York, 1987-1993 (Farrar, Straus and Giroux). Let the Record Show is the culmination of nearly forty years of activism, journalism, nonfiction writing, fiction writing, filmmaking, and oral history work. The book synthesizes 188 interviews that Schulman has collected along with Jim Hubbard and James Wentzy over the past twenty years in the ACT UP Oral History Project. In contrast to historical accounts that privilege a unified, authoritative narrative, Schulman approaches her political history with a novelist's understanding of the complexities of character, action, and consequence. As much as possible, she sets the scene for ACT UP members to describe their participation in their own words. But neither is she a distanced, objective observer: she was a participant-witness, and her own experiences—particularly as a reproductive rights activist and a girl reporter—shape her analysis of ACT UP's political history and significance. At its height, ACT UP NY drew in 500-700 people to the Monday night meetings, and there were dozens of affinity groups working simultaneously on a wide range of projects, campaigns, and actions: making needle exchange legal in New York City, establishing housing for people with AIDS, ending insurance exclusion for people with AIDS, and changing the CDC's definition so that women could get access to benefits and drug trials, to name just a few. Let the Record Show preserves the spirit of ACT UP's single statement of unity and purpose: "The AIDS Coalition To Unleash Power is a diverse, non-partisan group of individuals, united in anger and committed to direct action to end the AIDS crisis." By and large, her work shows, this description was true. Sarah Schulman has been described as one of the most "underrated" writers in the US and (ironically) as "the lesbian Susan Sontag." She's always been out in her work and has always featured queer—especially lesbian—protagonists. Forty years into her career, though, we may be having a long overdue "Schulmanaissance," as Emily Gould puts it. Having published twenty works of fiction and nonfiction, she is one of our most formidable contemporary intellectuals and an essential recorder of queer and activist histories. I first met Sarah in a discussion about her book Gentrification of the Mind: Witness to a Lost Imagination. The conversation challenged me intellectually and politically. As our conversations continued, I came to recognize this feeling of gratifying challenge as part of the Schulman-effect. Sarah is a talking encyclopedia of queer and New York history. Our conversation spins through many of the people and events that propel the book. Because I am always running to catch up to ideas she has been formulating for decades, I never leave our conversations in the same place I started. To talk with her from across a queer generational divide is to receive something simple but transformative: information and responsibility. Kelly Roberts: You aim to record ACT UP members in their own words. The book is organized around people and experiences, not strict chronology. How did you arrive at this structure? Sarah Schulman: The way that I write is that the discovery is in the writing, so I don't usually know things before. And I've written a lot of formally inventive novels, and I've been looking at experimental film for thirty-something years. The first realization came when Jim [Hubbard] did the film [United in Anger], and we went to funders. They said, to do a documentary film, you need to take five or six individuals and take them on a journey. And Jim said, "no, we can't do that, because that's not what happened." So I already knew from the beginning that it was going to be the history of the group. Then I realized I couldn't tell it chronologically because it wouldn't be accurate. So much happened simultaneously and overlapped, and that is what made it work. Many ACT UP members had died before you started the interview project. How did this absence influence your approach to the book? Not only had many people died, but every woman with HIV had died, except for one. So what I did was, I recreated what I call "a landscape of disappearance and apparition," which are these remembrances of people who died. But they're not uniform. I wanted the form of the book to reveal and express some of the emotional experience of being in ACT UP. That to me is the point of formal invention. It expresses experience instead of describing it. Some of the remembrances are quite long and detailed and some are very brief. And that's how it was in ACT UP—somebody might die who you knew well, and somebody might die who you talked to once. Why did you approach this political history at the level of character? To just say that the group did something doesn't explain what happened—you have to say what the people did and how they understand it. So there's two parts: what they say they did and how they understand what they say they did. Oral history is its own source. It's not a proof of anything except what people said. But there's a collective energy to that. Previous histories have focused on like five people; I mention 140. I tried to say even just a few words about who they were before their experiences in ACT UP, because then you find out quite a bit. People come from some very interesting, different places, and that, I felt, was significant. If history takes place in personal experience and interpersonal relationships, how did you navigate the line between gossip and history? Well, what's the difference? Good question. I think we're used to histories that don't take relationships into account, and those histories are incomplete. This is not the first popular history. But because of the gay aspect, there's a dishiness to everything, there's a camp quality or aesthetic. And relationships are verrrrry important. There's a book, Personal Politics by Sara Evans, about how the feminist movement came out of the civil rights movement. I read it when it first came out, and it put relationships in the forefront as motive for political insight. But most histories don't do that. What did you think were some of the difficult histories here? The theft of ACT UP money, dishonesty about status, and the working relationship between Gay Youth and NAMBLA [North American Man Boy Love Association]—those come to mind. I've already done like fifteen interviews. No one has mentioned [those things]. Well, maybe once. But it shows overall that this was not respectability politics at all. It was extremely messy. It was very human. I mean it's about people dying. It was a very vulnerable, bodily event occurring within a highly sexualized and abandoned community. There's a lot of humanity, and I'm just showing it. There's a desire to punish and repress contradiction and pain and all of that. I guess that's part of what's called respectability politics, and I think it's destructive. Did coming back to this book after writing Conflict Is Not Abuse help to clarify the shape the book needed to take? I think it's the other way around. People in ACT UP were doing the right thing; the government was doing the wrong thing. When ACT UP tried to make the government do the right thing, we would get arrested. So that's the structure of Conflict is Not Abuse: that when you resist something that is unjust, then you become stigmatized and punished. So that was a lived experience. At one point in the book, Garance Franke-Ruta says that conflicts turned inward. You have this section of archived notes from the "Tell It To ACT UP" newsletter—a place where people shared opinions and criticism outside of the regular meeting space. You called it Twitter before Twitter. Did these alternative lines of communication and inward reflections lead to productive conversations? Well, I think what Garance says is that she thinks we all went crazy. And I would agree with that. It depends. I mean some of them are anonymous. But I think the people who really could express themselves clearly on the floor did not use TITA. It was the place for people to speak who didn't speak on the floor. "Tell It To ACT UP," you know, what I think is the most interesting thing about that section is that the things are all written by people who are not in the book. It's a whole new group of people. Who are these people? Many of these people I don't even know who they are. So it's like it was a way for people who were not leaders to express themselves. There's always a movement between the daily grind of organizing and a historical spark that allows a movement to take off. What allowed ACT UP to gain momentum in these years? The zeitgeist is a big factor. AIDS is identified in 1981. In the first five years, 40,000 people die. The government does nothing. The gay community is abandoned by familial homophobia. People are totally in chaos. Then there's the Bowers v. Hardwick decision where the Supreme Court upholds the sodomy law. So you have this community that needs help from the government, and they're being told that anal sex is still illegal. There are demonstrations, and you have a political airing of a certain anger in the midst of all of this death and state oppression. There's the action by the Lavender Hill Mob, where Marty Robinson and Michael Petrelis dress up in concentration camp uniforms and scream at the CDC. Then Larry Kramer gives a very good speech. The SILENCE=DEATH poster had gone up a few weeks before. Then people are like, OK, let's do it. The longer history is that some people who came to ACT UP had been in previous political movements. Movements are not discrete. Gay movements are usually understood as coming from nowhere, because gay people in previous movements were usually in the closet. But nevertheless, gay people come from these previous movements. People came from student movements in Latin America, from Black movements, from sectarian Leftist movements, the reproductive rights movement, the women's peace movement. Those people came in with very specific skills that really influenced and informed the structure of the organization. How did cultural and social scenes around ACT UP play a role in your work? In the 1980s, every part of the apparatus of power is white and male: the art world, the media, the government, the private sector. If you look back at the art element of ACT UP, if you look only at galleries, you only get white males. But if you look at things like nightlife or performance art in Asian gay clubs, then you get people of color and women. Those milieus were stratified. The Clit Club and Meat, which was the men's night of Clit Club that was held in the same space, were both run by people of color who were in ACT UP, and they became extensions of ACT UP in a sense. In many ways this is a how-to book: how to do recon at the stock exchange, how to xerox fake IDs, how get the right screws to unhinge the Statue of Liberty for a banner drop. What are some of the most important practical organizing lessons here? The most important lessons are: don't use consensus—have radical democracy, big-tent politics, and simultaneity of response; direct action, not social services; theory emerges from the action, not before; and you have to create your own solutions to problems instead of being in an infantilized relationship to power. Women and people of color: do not waste your time trying to have consciousness raising for white people and men—just marshal their resources to get your projects accomplished. What have you seen that's been effective recently and why? I don't want to answer it that way. Let me say what resonates now, what's interesting. In ACT UP, there were 148 chapters, but they were not coordinated. You could be in ACT UP, and you could really do what you needed to do. You didn't need permission. It wasn't like a political party. That's sort of what's going on now with the anti-police violence movement. Each city, each community, is having very a localized response to police violence, is producing its own local leaders. The media is not covering those local leaders, and they're not covering the local strategies and demands. But they're different from place to place and milieu to milieu. And that's the right way to do it. In Gentrification of the Mind, you said that you predicted the big era of gentrification would come to an end, that we'd be able to historicize it. Right, because of the crash, 2008, yeah. I was completely wrong. Right. Where do you see the era of gentrification now? Do you think that with a growing emphasis on local actions and multi-issue politics, more people are beginning to imagine a political future on different terms? Well, gentrification is very complicated right now, because, in New York City, for example, there's a lot of empty real estate. But because the prices won't come down, it can't be accessed. So, we have empty storefronts, empty offices, empty apartments all over the city that nobody can afford. So that's where government needs to step in. It's not like there's no housing stock. I don't know. I don't know what the post-COVID thing is. But looking at the New York mayoral election I think is a very good barometer. The outcome will tell you where we're going. You follow the contradictions of an Insider/Outsider strategy, where some people get inside and have conversations with people with power while other people exert pressure from outside. Well, sometimes people who are inside are also outside in the streets screaming and getting arrested too. But because of the demographic of power at the time, the only people that people in power could identify with were people from their own class, race, and gender. So those are the people who were able to communicate with each other, but the thing that gave them legitimacy was the power of the outside. Jim Eigo describes this very well. I juxtapose three campaigns. I show T&D [the Treatment and Data Committee] going into meetings with pharma, sitting at the table. Then I show the women's campaign that couldn't get a meeting for two years. Then I show the drug campaign, which was total chaos—people stealing, people OD-ing, everything. I raise the question, if the rest of us were the ones who went inside, would we have gotten anywhere? I think that's a totally legitimate question. Tell me more about experimental trial 076 for pregnant women with HIV, to track mother to infant transmission. There are a lot of moving parts here about race, gender, and consent, and it sparked debate about strategy and values. There's a lot of things going on there. One is that the population involved was mostly poor women of color who were HIV positive and who were pregnant. Some didn't find out they were HIV positive until they were pregnant, and many felt guilty. That is a force that makes people agree to be in a trial that could save their child from AIDS, but it could make it impossible for the woman to take a new class of drugs. To be a good mother, you sacrificed your life for your child, right? But is that consent? This goes back to the early reporting I did on pediatric AIDS, where infants born HIV positive, who were mostly people of color and poor, were put in placebo trials. I thought that both of these things were wrong, because I had been in the reproductive rights movement. I had been in the anti-sterilization movement, where women—this same group of women—in previous generations were sterilized against their will. The issue of poor women of color having real consent was something that everyone who had been in the reproductive rights movement was very sensitive to. And then there's this other issue of women as "vectors of infection," which we had already seen with sex workers. Women were seen as "vectors of infection" to men or children, not as people with AIDS deserving of treatment. There's also the fact that those women were not getting any healthcare except by being in a trial. So there's that, which is completely real. There's no such thing as good medicine in the United States, so you're in situations that are absurd. Sharon Tramutola says that for some people in ACT UP, government neglect was new, while other people always "knew the system stunk." Ray Navarro was also critical of the "drugs into bodies" slogan because it didn't take into account historical oppression. How did the debates about treatment and access anticipate the way the HIV/AIDS crisis looks in the present? Early people, like Vito Russo—who didn't have health insurance—they were more radical. They came from gay liberation, and they had a vision of healthcare for all. "Drugs into bodies" came with the second iteration. They had access, they had insurance, they had good doctors. Moisés Agosto-Rosario discusses this, Sharon Tramutola discusses this, Rick Loftus discusses this. But it's hard to say. ACT UP did the best they could, and they accomplished an amazing amount of things. But they couldn't overcome capitalism, that's really the punchline. In your conclusion, you share your own difficulties with gender biases in healthcare and consider the legacy of the campaign to change the CDC's definition of AIDS to include women. What is the significance of that campaign? That in a way is ACT UP's most far-reaching success, because today any woman in the world with HIV who takes a drug, is taking something that was tested on women. After the Thalidomide scandal of the 1960s, pharmaceutical companies were sued, and women were banned from experimental trials. It may not be to the extent that we wish, and there are still different problems of viral suppression in woman and men, but that change now affects every HIV-positive woman in the world. But as Terry McGovern points out, in timelines of AIDS history, they show Rock Hudson, but they don't show the CDC definition change. You conclude with "the enduring relationship of AIDS," keeping the physical, emotional, and political aftermaths of this moment tied together. What narratives were you working against? I was following César Carrasco. He's talking about the myth of resilience: just because people are alive doesn't mean they survived. There's the loneliness of that generation, and many people of that generation have had drug problems, and many are depressed. He also talks about the Latino Caucus, he names like twenty-five people. And he's like, why couldn't you ever see us? We were there! And I end up in this phlebotomy lab with this nurse who's my age, and she's also a veteran of AIDS, and there we are. Or my acupuncturist. You know, we're these old people, and we're these veterans of AIDS, and we have private conversations about what we experienced. And that's where it ended, because that's where it is. This is a 700-page book with no unnecessary page. There's much more to discuss. What was an under-represented or under-theorized ACT UP action or campaign that excited you when you were writing the book? The solidarity with Haitians is so important, and that overlaps with housing. That's incredible. The fact that gentrifiers became housing activists because they were personally affected by AIDS—that's amazing. I love Santa has HIV, the action at Macy's by Action Tours. I mean who has heard of Action Tours? But they did all these crazy actions, with Jamie Leo dressing up as a priest, and the police thinking he actually is a priest, and he's screaming. All of that, I love all of that stuff, and I'm so happy to be able to show it. And Karin Timour and her amazing insurance campaign—hundreds of thousands of people have gotten insurance because of this woman that no one's ever heard of! What was important for you in writing this work, and what has surprised you in its reception? I don't know. I've been writing about this, doing this, my whole life. I started writing about AIDS in 1982, when I was 24. Now I'm 62. This is an ongoing part of it all. The most annoying thing that people have said is "you foreground women and people of color." That is completely false. I simply say what they did and what white men did. That's it. I would say that's the predominant misreading. The thing with me is, I'm a novelist, so my nonfiction books work cumulatively. There are tropes and arguments that build as you read. I actually work with the form of nonfiction. There was a book called Parting the Waters by Taylor Branch, and it was an analysis of the strategies of the civil rights movement. I read it when it came out, and it really influenced me a lot. There are certain books like The Rise and Fall of the Third Reich, Parting the Waters, there are these histories that can only be written by people who have some kind of proximity to the events, and otherwise it gets lost. And I hope that this is a book like that.
The author of Speak, Silence on a writer's responsibility as a witness, the unexpressed history of war, and carrying a feeling of home while witnessing the world.
Kim Echlin's fifth novel, Speak, Silence (Hamish Hamilton) explores what war does to women, and seeks out the stories that exist, decades later, behind the frontlines: in homes, courtrooms, and offices. At the turn of the millennium, Gota, a Canadian travel journalist and single mother, accepts a job to write about the annual Sarajevo Film Festival. It's a welcome opportunity to pursue some light travel writing and reconnect with her long-time love interest Kosmos. Soon enough, though, Gota's trip turns into something much more significant: uncovering the fallout of the Bosnian and Yugoslav wars, which took place between 1992 and 1995, and witnessing a landmark international tribunal on war crimes against women at The Hague. Inspired by—and containing material from—the Foča case at The Hague, the novel blends unchanged courtroom testimonials from women who survived war crimes with a fictional account of life as an outsider in early 2000s Bosnia. After Gota arrives in southeastern Europe from Canada, she finds herself in a love triangle with Kosmos and Edina, who runs a documentation center to record the statements of women who survived the war. Edina also happens to be Kosmos's true love, but she eventually makes friends with Gota when she becomes the subject of an essay Gota is writing on the tribunal. The trial at The Hague, which happened in 2000, lasted nine months, and the mandate by the International Criminal Tribunal for the former Yugoslavia (ICTY) lasted from 1993 to 2017. Judges were appointed from 52 nations and 900 people from around the world worked in the courts. An international team of lawyers and researchers also travelled around the world to find women—refugees of the war—who found the courage to revisit those memories and testify in court. By drafting statutes, listing crimes, and then persecuting those crimes, legislative change began to take shape. Although rape had long been considered a violation of human rights, it hadn't yet been criminalized or considered a crime against humanity. These trials helped set a new precedent. The women—survivors whose lives changed historically, politically, and socially—were burdened with an inter-generational legacy of physical and emotional trauma. By being given the opportunity to voice their experiences in court and on the record, those responsible for crimes committed were held accountable. Speak, Silence has been a decade in the making, involving travel, consulting with women who had lived experience of the war crimes, and reading thousands of pages of testimonies from the trials. "To be able to write about these war crimes means having an awareness of that line between research and the truth that's already on the record," Echlin tells me, speaking from her home in Toronto about the process of separating experience from knowledge when writing about war. "But it's also about the empathy needed in order to enter into the imaginative space when you're creating a novel." Echlin and I also spoke about how long it takes for change to happen, having visceral proof of your culture being erased, and who gets to be remembered as heroic. Nathania Gilson: What was your research process for this book? Kim Echlin: The research for a book like this is intense. I've been working on it for 10 years. In the early days of the research, it was focused on finding out about the International Criminal Court (ICC). There were a lot of Canadians involved in these courts as interpreters and case managers. And I am of a generation that watched this war on television. I had a small child when this war was being broadcast, too. So I had a long association with the region. When the trial started, I became fascinated with what was happening because this was absolutely groundbreaking jurisprudence. For the first time in human history, according to the law, war could not legally be fought on a woman's body. And when I understood the magnitude of the shift of consciousness around this, I thought, I really want to write about this. So I visited The Hague. I saw the places where the trials took place and talked to prosecutors and case managers there. And a very transformative moment for me was a visit to Sarajevo and Bosnia. I traveled with a former soldier who had also been a former UN driver and was now running a tourism group focused on war tourism. His company was called Funky Sarajevo Tours: Breaking Prejudice. This man had lost his own brother in the war. He had survived the war, gotten his family through the war, driven for UN researchers, and was now continuing to be a kind of living memory of the war for backpackers who were coming through. He's a marvelous man. And then the other person who came on that trip with me was a case manager from The Hague. He met me there and traveled with us. We went to see the places that are mentioned in the novel; Karaman's house [a torture campsite near Foča] was one of them. I also had the opportunity to visit The Association of Women Victims of War—the NGO that works on prosecuting perpetrators in Bosnia and gives information to international courts. I met with its founder, Bakira Hasecic, there. That visit helped me learn about how the research was done in terms of gathering the women's stories that were then selected for the court case in The Hague. What was it like speaking with the women who'd lived through this period of time? I was very conscious of my responsibility as a witness in not being part of any form of retraumatizing or exploitation of the women's stories. I only worked with Bakira, who herself was a war survivor. I got the rest of the stories from the trial transcripts. There were 2,000 pages of transcripts for this trial. These women had already told their stories and told them in some detail. I didn't feel it would be worthwhile to ask them to repeat what they had already put on the record. Through the process of writing this book, how did your understanding of the legal system change? The Foča trial was in the year 2000. The primary shift of consciousness embraced by that trial is that sexual assault and war is now legally classified as a crime against humanity. A crime against humanity is now also part of the legal definition of genocide. By starting to put those things together, you get a different pressure on war to respect the rules of war: what's acceptable, what's not acceptable. This seems contradictory but it's actually part of our international legal system. If we're to look at the fact that sexual assault and war is now a constitutive part of genocide and a crime against humanity when we look at what is happening among the Rohingya people, or China's northwest Xinjiang region, where women are being systematically sexually assaulted in order to perpetrate this genocide against Muslims in the region, and in a number of African countries, too, what we see is that while we have the law in the books, we are still not enforcing that law. There's two important things to remember: we have the law on the books, and we can think about enforcing it globally. Twenty years is a long time to wait for change to happen, but it's not 2,000 years. I'm thinking of people who might be too intimidated to engage with the subject of war crimes in fiction. Just as many of us have read The Iliad. We read it as a work of art but we also read it as something that describes war and how people felt about war at that time. In contemporary writing we can strive to do that as well—we can strive to recreate war in an imaginative space. This isn't epic poetry but the novel can help people better imagine what we're actually trying to think about. There are lots of poets, writers, and thinkers you quote in this novel. One of them is Virginia Woolf, toward the end of the book: "The public and private worlds are inseparably connected. . . .the tyrannies and servilities of one are the tyrannies and servilities of the other." How did you decide whose voices to channel to bring the ideas in this book to life? Virginia Woolf is just a perennial favorite of mine! But that quote is so central to the thought change in this book because what it does is it brings this book into our own households. If we haven't experienced war firsthand, we have definitely experienced tyranny and servility in our own homes, and in our communities. That allows us to imagine what it would be like in the public sphere. It allows me to connect with you, it allows me to connect with a Bosnian woman, it allows me to connect with a weaver from Northeast China. It gives us the point of reference where we have all experienced this core condition that allows bullying, war, or the different kinds of degradation that happen among humans if they're not conscious. There are lots of vignettes going back to the main character Gota's childhood. Lots of scenes retelling fictionalized family history. I wonder: why was it important for you to keep the small details of everyday life in the book? Gota, when she reaches back through the generations, understands that in her own family she comes from a woman who was sexually assaulted and who dies during childbirth. It's an experience that we can't say is over there or far away. If we look carefully at our own stories, we're likely to see that there are shared points of reference. Also, in the court cases, it's important for the prosecutors to look at the expression of genocide through three generations of women. In a genocide, what you're doing is destroying past memories, the present, and the possibility of a future. That's why in the court case, they constructed it around three women in the same family to have some visceral proof of the attackers trying to wipe out their culture, not just individual women. In Gota's own story, she has a long and unexpressed history of war and how women [in her family] have lived and coped with war in their own lives, even though she hasn't had it in her generation. Her parents both experienced the second World War. The idea was to ask the reader to consider that war is not so far away from any of our lives. If we peel off some of the layers in our own stories, we're bound to find it in our lives. What was your interest in having travel or movement be such a big part of the story? I think that the contemporary world is very interconnected. And there are many people in the world now who identify with many places in the world. Gota is able to travel quite easily for education, or just to go to Paris to live for a few years to get away from home and so on. But the other side of international travel is actually international displacement, such as Bosnian women who are forcibly displaced. The thing that connects them both, is that wherever these women go, the notion of home that they have is carried inside them. It's not a geographical place. Gota, she carries her feeling of home inside while she's out witnessing the world. Edina, the Bosnian woman in the book, goes home. She's very courageous, but her mother and daughter can never go home again. They decide to live in Vienna. That's actually the true story of most of the women who testified: they've set up in different parts of the world. And the city where I live, Toronto, is a city where 50 per cent of our population speaks a language other than English or French at home. So when we step outside our door, we can—if we're open—hear stories from all over the world. Many of these are people who have been forcibly displaced. In a contemporary setting, the idea of a story taking place across many places has become quite familiar to us. You were trying to reflect the world we actually live in. The other thing is the very idea of the International Criminal Court, where you have legal representatives from around the world. Over 123 countries were represented. The trials themselves are international. They reflected an international consciousness that was fairly new. They had to write laws specifically for these courts so that everybody had the same rules and procedures. And they're very careful that judges come from all of the participating countries, and that prosecutors and defense lawyers come from different parts of the world so that this is truly an international reflection: what can we agree as a human species that we want the law to be? What do you think are some of the stereotypes of being a war reporter? How does Gota rise above this or challenge the public perception of journalism, in the novel? Gota's not really working as a journalist before she starts covering the court case. She's not really covering a war—she's covering a court case—because she has a child to look after. So the question is: how does a single woman who has a baby, keep working? She has a relationship with the wonderful Jaques Payac, her editor at the magazine where she works. He's an amputee from his time as a war journalist. And he understands that she can't do the kind of journalism that would require her to be on the ground for long periods of time because she's a mother. So, he gives her this to do instead. It's light travel journalism. But then she has this alter ego, Joe de Pone, when she's writing the serious pieces about what she really sees when she's on these trips. Pone means penance and Jaques Payac has given her this name for her serious work that invokes the idea of doing penance: if you're going to go and witness the world, you also need to do penance because you're watching from the outside and you're not subject to it. She is deeply aware of this. When she goes to cover the trial, she's doing it from the point of view of a Torontonian or Canadian or Westerner who is watching a trial that affects her in the sense that it's about crimes against women, but she's also doing it from the point of view of her friend, Edina. It's not so much reporting on the trial as it is writing the story of the trial from this double optic of a crime against her gender and a friend who's been victimized by this crime. So there's more at stake. Gota's connectedness to the story is defined by the fact that she's writing it as an essay. She has no aspiration to be objective. She wants to tell the story of this trial as she sees it with the consciousness of her friend woven into it. When I worked as a journalist for a national public broadcaster, the guiding principle was that you aim for a form of objectivity knowing that it is impossible because we all come from our own biases. Have any stories in the book been based on historical events that have been off the record? All of the court details are on the record. The novel is a fictionalized version of these transcripts which I read very closely. So there's no manipulation of voice or changing of voice in these court transcripts at all. They're very, very close to the original. In fact, anyone can go online and look up [the] "Kunarac Trial transcript." You'll then find the transcripts that I based my own court transcripts on. I was highly conscious of not wanting to change either anyone's testimony or the legal process that happened. Even the forms of argument that happen in my novel are the exact forms of argument that took place during the trial. Anyone can verify that. There's this really great line in the book. One of the counsellors says it to reassure a woman who's scared to testify: "A person must be loyal to who they are, no matter what happens." I'm not sure if it's from a transcript or fictionalized, but I loved that line. It took me back to the smallness and everydayness of living with the consequences of war. One of the things I worked on during the writing of this book was taking The Iliad as a classical model of an overstory. A woman tells war differently. And she tells more through the details of daily life, and through her preoccupation with her children and her relationships. It's not that it's not the view of war that comes from generals. I noticed that in the book, too: seeing the documenting of war, or war crimes, as a job. But then also realizing that at the same time people who are living with the aftermath of these experiences still have things, or people, that they care about. The meals they cook. The music they listen to. Things that keep them going. And how you portray a woman who survives as heroic because we don't traditionally think of these women as heroic. The women themselves have insisted that they not be called victims. They wanted to be called survivors. And then I wanted to show them as heroic, not only in their ability to survive but in their ability to be strong enough to tell this story, which is so full of shame. In The Iliad, we don't consider it shameful when Hector's corpse gets dragged through the dust and is disemboweled. It's so graphic: there are descriptions of blood spilling out and broken bowels. This is considered heroic poetry. These women said, our bodies are as worthy as any soldier. And we have the courage to tell exactly what happened to us. Which is what happens in the court case. I only used small fragments of it in the novel, but throughout 2,000 pages of documentation and testimony in the court case, those women described precisely what happened to their bodies. This is heroic. And this is breaking all the prejudices and boundaries of shame. This is them saying, we deserve for our story to be told and put on the record. I think a lot of what holds people back from speaking up is whether that behaviour, or their response to it, would be considered acceptable. Should it have happened in the first place? That is a huge part of the courage and the testimony of these women. Because [with] a lot of these women, their families rejected them after their experiences. Their families didn't want anything to do with them because of the shame. These women were even willing to risk being rejected or not being believed. Some of them never were able to go home to [their] families after this. How did those women rebuild their lives? Many of them lost most of their family. They couldn't go home because there was no home to go [to]. The war had burned the farms. It's hard to start over in the same place, psychologically, when so much has been lost. So, instead, people decided to start new lives to the best of their abilities. This happens here in my own city, Toronto, where people come and begin new lives out of difficult beginnings. Often, it's to benefit the next generation.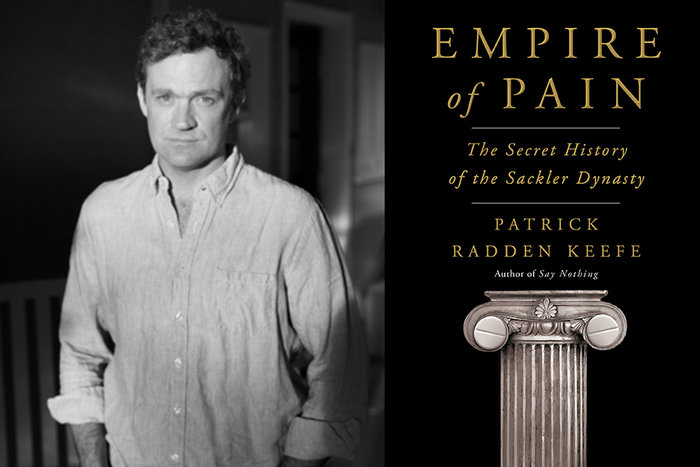 Talking to the author of Empire of Pain about the value of editors, the family name as a brand, and the feeling of getting your hands on the hot docs.
There is a harrowing scene midway through Empire of Pain (Bond Street Books), every sentence slick with danger and dread. It is an April morning in 1995. Inexperienced workers at a New Jersey chemical plant have been tasked with mixing volatile chemicals they scarcely know or understand. And on this particular day, the mix goes terribly wrong. "The chemicals were smouldering and bubbling, like the contents of some infernal cauldron, and emitting this sickening, noxious smell," the journalist Patrick Radden Keefe writes. Temperature and pressure begin to climb. A chemist later compares the brew to a hydrogen bomb. Soon, the smell is so overwhelming, so odious, that it becomes clear something must be done. Seven men go back into the plant to try to clean the mess up. Radden Keefe's description of the chaos is so visceral that I was immediately reminded of a particularly distressing moment in HBO's Chernobyl, when members of the cleanup crew race to shovel radioactive debris off the ruined reactor's roof. Inside the New Jersey chemical plant, a similar threat is unfolding: urgent, palpable, and invisible to the untrained eye. As the men inside the plant begin to empty the smouldering vat, the mixture begins to hiss. Then it explodes. Five people died, forty people were injured, and incredibly, the owners of the facility felt no responsibility at all. As Radden Keefe recounts repeatedly over hundreds of meticulously researched and detailed pages, for the Sackler family this is something of a theme. Empire of Pain is a book about dynasties and legacies, about cycles repeated across time and lineage, and the lengths that powerful people will go to hold onto their power. It is a story about a name, and how for decades, the Sackler name adorned countless museums and schools across the world while obscuring the source of their immense philanthropic wealth. It is a story about OxyContin, the powerful opioid created, marketed, aggressively sold and defended by the Sacklers, and the opioid crisis they helped create and sustain. It is a story about a family more concerned with status and standing—with how they should be perceived, be remembered—than the impact of the drugs from which they made their fortune. It is a story shrouded in secrecy and obfuscation, one that starts with Arthur Sackler, born in 1913. Radden Keefe has made a career out of finding the messy truths at the heart of sprawling mysteries, of pulling the most thrilling, revealing threads. Empire of Pain is based on a story he first wrote for The New Yorker. Last year he hosted an eight-part podcast that asks: what if the CIA wrote the Scorpion's hit metal power ballad "Wind of Change"? Denial is a frequent theme, and the stakes are often high; Say Nothing, his last book, was about the Troubles and the IRA. His writing is vivid, gripping, and hard to put down; he knows how to tell a compelling story, how to put us inside people's heads. That skill is of particular importance in Empire of Pain—a book whose main subjects were not merely reluctant but unwilling to speak with the author. Thankfully, Radden Keefe does not share the Sacklers' penchant for silence, and spoke with me via phone late last month. Matthew Braga: I saw on Twitter that you had come down with COVID. How are you feeling? Patrick Radden Keefe: I'm fine. I'm better. Thank you. I was sick last week, right around the time the book was published. So I've been kind of isolating. I'm sitting in my backyard right now, away from my family. But my symptoms are not bad at all, and I'm actually out of isolation tomorrow. So I'm fine, thank you. Say Nothing came out in 2019. Wind of Change came out in 2020. Now you have Empire of Pain. It's an incredible amount of output, and as someone who frequently feels like I'm not being productive enough, or writing enough, or publishing enough, I wonder if I could ask you: how? It's been a busy few years, definitely. But it's a little bit misleading, because Say Nothing took me four years, during which time I didn't take leave from the New Yorker. So I was working on this book on the side, but I basically had a full-time day job. And then when that came out, I decided to write the Sackler book and do Wind of Change pretty close in time. At that point, I realized I couldn't stay at the New Yorker. I had to take a leave. I like having different projects so that if I hit a dead end in one, rather than just kind of mope around and feel sorry for myself, I can turn my energies to another one. So it was really helpful for me to have the podcast going while I was working on this book, particularly because the podcast is just so fun and collaborative, and the stakes felt lower. Are you saying that you don't ever still mope around and feel sorry for yourself? Oh I do [laughs]. Believe me, I've been feeling very sorry for myself for the last week with my extremely mild case of COVID. But I think the pandemic affected different people differently. And for me, what it did was it just kind of wiped the slate clean in terms of plans. And that ended up being an opportunity. I had not a lot going on, I couldn't leave my house, and by an excellent coincidence of timing, I had done a lot of the research already. So really all there was left to do was just write the damn book. Secrecy figures prominently in Empire of Pain, and also in Say Nothing, Wind of Change, and the work that you've done previously—secrecy in terms of worlds and occupations, but also secrecy as a human trait. What it is about secrecy that fascinates you? Why is that a well you keep returning to? I don't really have a good answer for it. It's funny, because in my writing, I am always looking for these rosebud moments in the lives of characters that help explain who they are. And I stumbled on that moment when Isaac Sackler tells his son [Arthur] the importance of a good name. He knows it's the most important thing. That becomes this key that helps me understand them. But I'm not as good at identifying those moments in my own life. Some of it is probably a stubbornness on my part where, if there's something I'm not supposed to know, I want to know what it is. But I'm also interested in the dynamics of secrecy in a community, in a family, and even on a national level. I'm interested in the stories that people tell themselves about the choices they've made. I want to know the story they tell themselves when they look in the mirror. You can also ask those kinds of questions about a nation looking at its own history and how it accounts for choices that have been made at a national level. You mentioned that rosebud moment of Isaac Sackler conferring the value of a good name. I was so struck by how good of a frame that was to look at the family through. It's so simple, but so powerful in its simplicity. When do organizing principles, or threads like that, typically emerge in the process? Was that something that you had very early on? Or was that an "ah-ha!" moment later on, like you had with Say Nothing? It was fairly early on in my research. I don't really have a technique per se, other than to just do as much reporting as possible, and to report as widely and as deeply as I can. And I know those details when I see them. It's my favourite thing, honestly, certainly professionally and possibly in life—that moment when you're in the midst of reporting and then there's just this thunderclap moment when you discover something. And in that case, I knew that Arthur Sackler had donated money to have this library with the Sackler name at Tufts University in the 1980s. Arthur didn't give all that many interviews in his life, and I thought I had them all. But it turned out that there was this newspaper at Tufts that had done a special issue in which they covered the opening of this Sackler building. Arthur gave a one-page interview—this is, like, something on microfilm, and I think I got somebody to PDF it and send it to me—and in that interview Arthur tells this story about his father. And as I was reading it, I knew, "This is it. You have to tell the story early in the book." Because it explains this kind of bizarre family attribute that you then see manifested over three generations. That idea of a name and the legacy it can confer, the values that it can confer upon the wearer… once you started thinking about that as a frame, did you start to look at your own world differently? Your own family differently? Your friends? Oh, that's so interesting. I don't know that I did. I have an extremely common name, so I don't know that I ever had any sort of particular sense of a name as quite the talismanic thing that it was for the Sacklers. What I became very aware of after discovering that story about Isaac is you start seeing this theme played out with different Sacklers. They talked about it in this way that just seems very weird. I've never known anybody to discuss carrying a name in quite that way. There's an analogy that I didn't really think about much when I was writing the book, but which a number of people have raised since the book has come out, which is Donald Trump, and that idea of the name as brand. On the other hand, it wasn't far into the book before the dysfunction of the family in HBO's Succession popped into my brain, and I'm glad to see it was mentioned in the book as well. Do you have the sense that the world of Succession is even on any of their radars? One thing that I puzzled over in this book with the younger generation of Sacklers was how anybody could be so un-self-aware. I imagine they would watch something like Succession and think that it couldn't possibly have any comparison to them, because they're all very serious people who are really brilliant and bear no resemblance whatsoever to the pampered idiots in that show. The funny thing for me was three sources, totally independently, compared the experience of working for the family and the company to living inside that show. Denial has always been a subject I've been very interested in. And part of what's so intriguing to me about the Sacklers, as personalities, is that they believe that I'm wrong, and that The New York Times is wrong, and The Wall Street Journal is wrong, and The Washington Post is wrong. And the 49 states that are suing their company are wrong, and the congressional investigators are wrong. And all the books are wrong. And all the studies are wrong—that they're just terribly misunderstood. By the end of the book I was left with a feeling of, well, if everything up until this point hasn't spurred some introspection—if even the arrival of this book doesn't spur introspection—then what will? I think that's exactly right. In recent years there's been a very slight recasting of their public persona, their kind of public posture on this issue, where they're saying, "Oh, we feel great compassion. We care about the opioid crisis. It is very regrettable that there has been a loss of life associated with our product"—all this kind of carefully scripted stuff. And what I found so revealing is I got these private emails from just a few years ago—like 2019, 2018, where privately, Jacqueline Sackler is saying, "our family's done nothing wrong," and Mortimer Sackler Jr. is saying, "the so-called opioid crisis." Their willingness to cynically recast the talking points, just to the degree that they think is necessary—which is to say, like, "We accept no responsibility, we make no apologies. But opioid crisis, sad"—inclines me to think that nobody's going to be having any moral epiphanies anytime soon. I just don't think they're capable of it. You combed through so many documents for this book. The Sacklers also wouldn't speak to you, wouldn't answer your questions. What was different this time, compared to some of the work you've done in the past, in trying to peel back those layers of secrecy? It actually wasn't that different. The idea of a big, formidable reporting project in which there's a story that I want to tell that a variety of people who are characters in the story would prefer that I not tell—that actually is pretty familiar territory for me. One big thing that was different in this case was… I often think about Robert Caro, who published a book about reporting and writing while I was working on this project. And he has a line in that book, where the advice that he gets as a young reporter from some seasoned old newspaper man is, "turn every goddamn page." And it was funny, because I thought about Caro turning the LBJ archive. Like, there's millions of pages! It's a daunting prospect. And I was in a similar situation with this where, usually, the problem is you want, as the lawyers call them, the hot docs. You want the hot docs. You want to get your hands on the hot docs, and there's never enough that you can get your hands on. In this case, there were too many. It was overwhelming the amount of paper, and it led to some really crazy, truly crazy moments in terms of reporting. How so? At the risk of exposing what an obsessive maniac I am… at a certain point fairly late in the game, I was close to done with the book, and a source that I knew—a lawyer, who had been involved with some litigation involving Purdue—called me up and said, "I have 40 boxes of documents that I want to share with you. I'm going to send them to your house." And I got very excited at the prospect of 40 boxes of documents. But the Sacklers had sent me what's called a litigation hold, which means that a lawyer representing the family basically said, "Look, we're probably going to sue you. So don't destroy any of your files, any of your emails, any of your text messages, any of that. You need to hold on to everything until the day that we sue." I had this conversation with my wife and I said, "This guy is gonna send 40 boxes of documents to the house, and we can never throw them away." And she was just like, "No, we cannot have 40 boxes of documents that we just carry around with us indefinitely into the future. That's not an option." So I decided to go fly to the place where this guy was—that way I could just go through the documents and they wouldn't be in my possession—find what I needed, and then come back. This is during the height of the pandemic. I spent four days going through these 40 boxes of documents. And in the end, I didn't use a single thing from any of them. But I also couldn't not go through them, you know what I mean? Like if I hadn't done it, I'd still be wondering now if there was some amazing little golden nugget that I overlooked. The only way to figure that out is just through brute force. It's through turning every goddamn page. We're talking about stuff that is very heavy on research, very heavy on time. In this particular case, you have legal threats from the Sacklers coming at you as well. I've been thinking a lot about how folks are leaving jobs and going independent and starting newsletters and going direct to their readers. I know you've been a freelancer, and you also know how difficult it is to be a freelancer, and I wonder, would you be able to do the kind of work that you are doing today without the support of your editors? The backing that you have of the institutions that you work for? Yeah, not at all. Personally, I'm so grateful for my editors, that I think I'd be very nervous about doing anything where I didn't have a really astute editor coming in after me to protect me from myself. I feel incredibly lucky to write for The New Yorker—both in the sense of, the people that I'm working with are so resourceful and so smart and make everything I do so much better. But also because there's just a level of institutional support, that in the case of the initial Sackler piece, yeah, it would have been very hard to do that without my boss David [Remnick], my editor Daniel Zalewski, and our general counsel at The New Yorker, and all the fact checkers, and everybody willing to stand by this piece of writing that made some very powerful people very angry. And similarly with Doubleday, they've been incredibly supportive since the beginning. I think the Sacklers probably won't sue. But if they did, I'm confident that Doubleday would be amazingly supportive through that process as well. So I don't take for granted for a second the kind of structural institutional advantages that allow me to do this work. None of this is easy. And I'm not alone. I have very good supportive people and resourceful people in my corner. In the book you detail the level of obfuscation the Sacklers go through—certainly Arthur Sackler—to obscure their various business ventures, the connections between those ventures, the conflicts of interests, the subterfuge. Would that be harder to pull off today? I think it would be harder. Yeah. It would be a lot harder. I went through the files of the Kefauver investigation [into pharmaceutical industry practices in the early 1960s], and I was just kind of amazed that, in some of their internal reports, you have these senate investigators from this pretty powerful committee. And they just had some very baseline questions, where they were just saying, "Who are these brothers? What's the scope of the stuff that they control?" And I think that today, when you think about accessing corporate registries and looking up identities that are associated with particular addresses and so forth, there would be a level of easy checkability that would probably make it hard to obscure things to the extent that they did. That doesn't mean to say that they wouldn't still be able to keep things pretty obscure. I mean, Arthur Sackler had all these weird relationships where he would put frontpeople in instead of himself, and he had all these handshake deals, and that kind of stuff is not, I don't think, any more legible today with the Internet and various databases for reporting than it would have been back then. But I think in terms of the kind of baseline questions, like, "Who's this family? Where do they live? Which businesses do they control? Here's this strange building on 62nd Street; how many corporations are registered there?" Those types of questions I think would be easier for reporters to answer today. And congressional investigators. In a similar vein, I wonder whether the ability to burnish your legacy in the same way would be harder today? Would it be harder to build a legacy like that If you were starting today? If you had started in the '90s, let's say, or the early '00s? I don't know. What strikes me as significant, though, is that with the Sacklers, it was kind of an open secret. When I reported on the Sacklers in 2017, I was not the first person to report that they were the owners of Purdue Pharma, this company which had pled guilty to felony charges and had been so intrinsic in helping start the opioid crisis. The truth was out there for anybody who wanted to Google. And that was true in 2003, when Barry Meier's book came out. It was true in 2015 when Sam Quinones' book came out. But even then, at a time when you had the Internet and stories, if people cared to look, connecting the family to the opioid crisis, they kind of managed to sort of stay above the fray. They had no problems at any of the institutions. After my piece came out in 2017, The New York Times contacted 21 cultural institutions, and there wasn't a single one that put any distance between themselves and the Sacklers. So I don't know that it's gotten that much harder. Honestly, what really started bringing about some accountability in the philanthropic sector for the Sacklers was Nan Goldin more than anything else. And Nan Goldin is kind of lightning in a bottle. The idea that you would have somebody happen along who was a revered artist whose work really meant something in that world, who was recovering herself from an OxyContin addiction, and who, because of her experience during the AIDS crisis, had this history and taste for and talent for activism… it's hard to dream up a more threatening scenario for the Sacklers than Nan Goldin. Do you think the names would have come down if not for her? I don't. I think my piece had an influence. And there was an Esquire piece that came out at the same time. And I think that made a difference. And I think that when the state of Massachusetts became the first state to individually sue members of the Sackler family, that made a difference. But I also think that it was Nan's willingness to be the skunk at the garden party and actually show up at the Guggenheim and show up at the Met and show up at the Louvre. And has that had a knock-on effect? I remember around the same time I started to see other artists say, "Okay, well now we have to do the same for exhibitions and galleries that are funded by oil and gas money," for example. Has that ripple effect played out? This is the big fear of the institutions. And I actually think this is part of the reason the institutions have, in many cases, been reluctant to take any bold steps when it comes to the Sacklers. They're worried that if you start introducing an ethical litmus test to any money given to arts organizations the arts might dry up altogether. And I think you have started to see hard questions being asked. To what degree are these types of institutions complicit in reputation laundering? To what degree do they end up effectively co-signing on some of the really repulsive behavior of the families and businesses that donate to them? I don't, for a second, pretend that these are simple issues. But I also feel as though we are living through a moment in our culture in which this question of naming and legacies and the kind of prerogatives and institutional approval that money can buy, are being re-evaluated almost in real time. For all the people affected by this crisis, people who have lost loved ones to opioids who have struggled with addiction, what do you hope this book will mean to them? After my piece in The New Yorker came out in 2017, I started getting a lot of mail from people who had lost loved ones, or who had struggled themselves with OxyContin or other opioids. I got more mail about that piece than I've ever gotten about anything I've ever written. And there was a pretty consistent strain in a lot of these notes where people were just saying, "Thank you for helping me understand the forces that my loved one was up against." With Purdue and OxyContin, there's this whole notion of the drug abusers—as Richard Sackler called them, the reckless criminals, the scum of the earth. And I think that's a powerful idea, the idea that it's really entirely about the kind of personal moral character and choices of individual consumers. And I also think that's bullshit. I think that in the case of OxyContin, you see lots and lots of people who had ready access to the drug recreationally because it was flooding their communities, or who were prescribed the drug in a doctor's care and found that there was a sort of undertow, that they just couldn't control themselves and their relationship to that drug. And if I can tell a story about the huge juggernaut that those people were up against—between the pharmaceutical company and all the pharmaceutical reps, and the deceptive marketing, and the FDA being asleep at the switch, and the Department of Justice not doing its job to hold the company accountable in 2007, and on and on and on—that when you array all of that systemic corruption, I think there are some individuals who just don't stand a chance. And if that can bring some comfort to people, that would mean a lot to me.