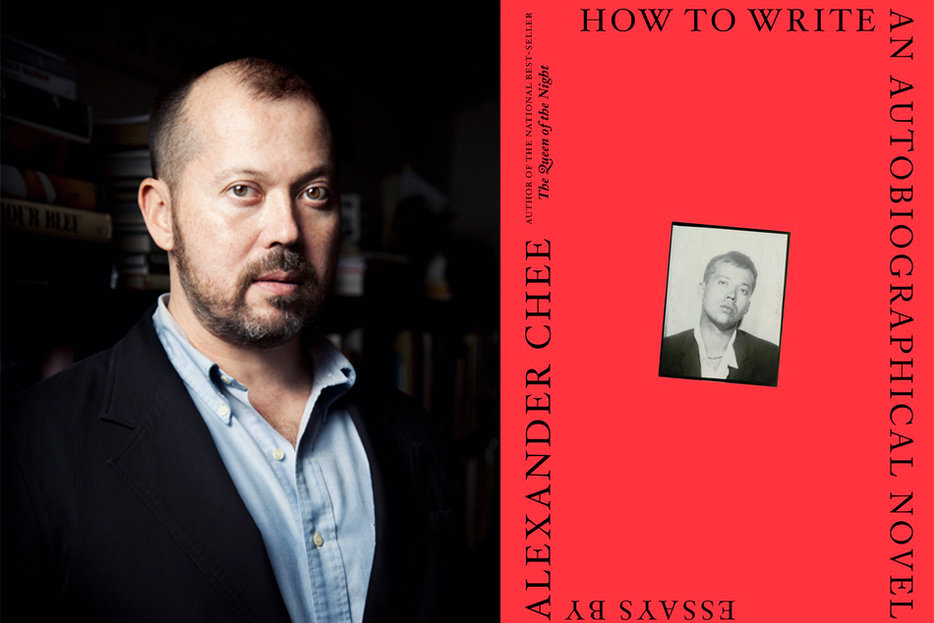 The author of How to Write an Autobiographical Novel on reading Tarot cards, working with traumatic material and why writers timeshare their bodies.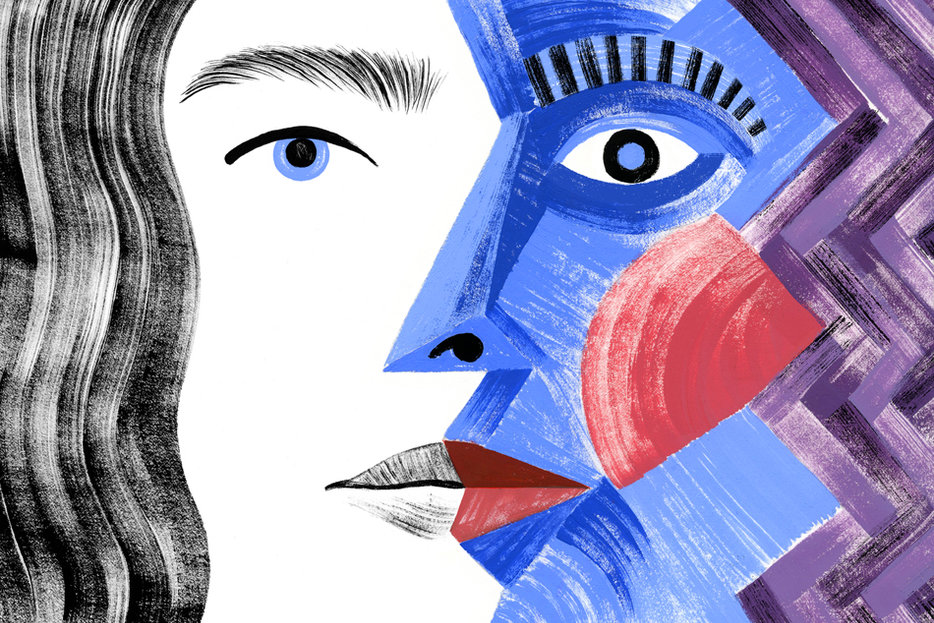 In my diagnosis, I saw the first irrefutable proof of myself. But so many others saw a referendum on what it means to be atypical.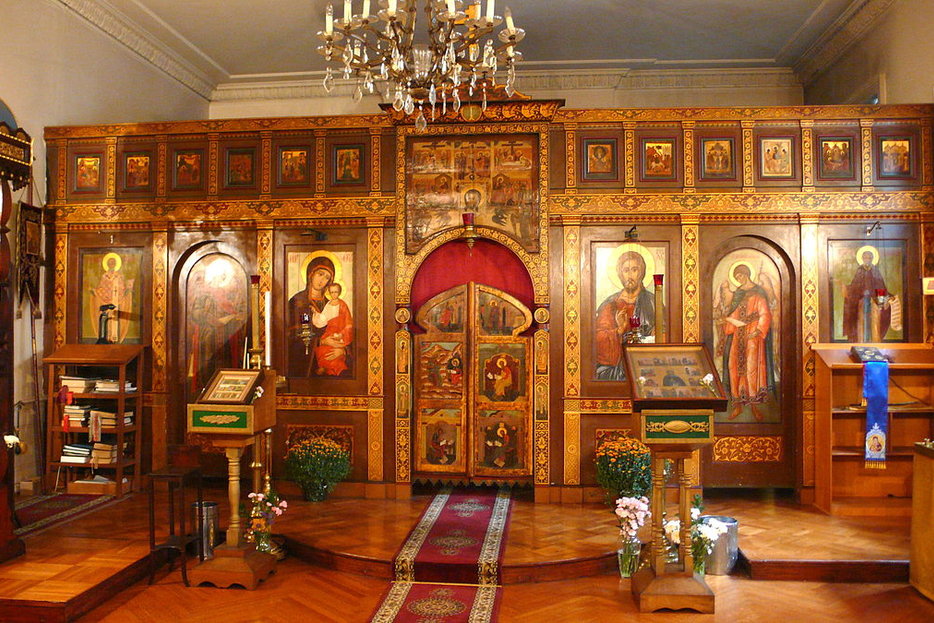 He gave his life to the Russian Orthodox Church. It didn't deserve to lay claim to him in death, too.
Latest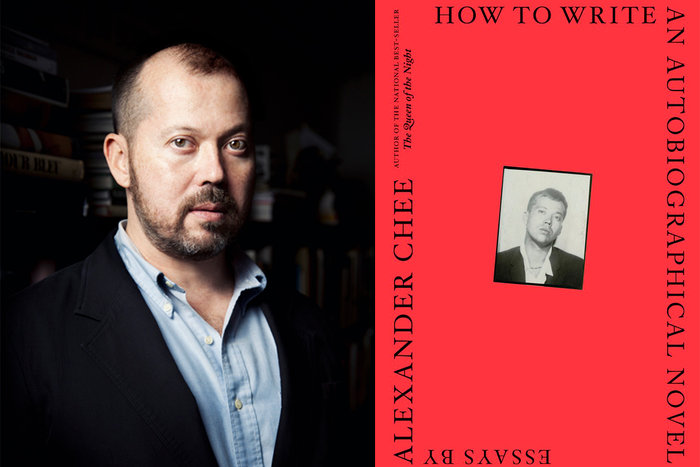 The author of How to Write an Autobiographical Novel on reading Tarot cards, working with traumatic material and why writers timeshare their bodies.
In his new essay collection, How To Write An Autobiographical Novel (Mariner Books), Alexander Chee addresses what can be one of the most challenging feats for a novelist: turning the focus inward. Growing up in Cape Elizabeth, Maine, Chee, who is Korean-American and gay, has often felt like an outsider. A contributing editor at The New Republic and an editor at large at the Virginia Quarterly Review, Chee is also the author of the novels Edinburgh and The Queen of the Night, as well as an associate professor of English and Creative Writing at Dartmouth College. His essays explore the nuances and complexities of his identity—how he fits into the world, how he is perceived, and how he processes his experiences. You can feel Chee thinking on the page. And in sharing his life experiences, from marching in drag to growing a rose garden to becoming a Tarot card reader, Chee is deeply reflective. Hope Reese: Some fiction writers will say that their characters simply "came to life." Is that different when the character is you? Alexander Chee: It is different. And it's a little bit the same. It's very interesting to say, "Oh, the character just came alive," but the character is based on you. There is a way in which our own humanity is secured to us. That's part of why we read, and it's part of why we write. In a way, writing autobiographical fiction offers the opportunity for the writer to come into a different understanding of their lives, or come into some self-forgiveness. In the case of my own first novel, it allowed me to finally talk about some of the most difficult things that had happened to me—things I couldn't even name at the time—without feeling that weight on my chest. Without lying about it. It became clear that that novel prepared the ground for me finally remembering the things I put out of my mind. The reason why the novel couldn't have been a memoir. How does it feel to have this nonfiction collection out in the world? Sharing some of the same experiences you write about in your novel in a different way? I don't experience it that way, exactly. It's more like inviting the reader into the backstage area of the theater. There really isn't a one-to-one equivalency. The most vulnerable thing for me is admitting that these things happened to me. One thing that happened that I'm greatly heartened by is hearing from people who went through the scandal that this is all based on with me. And having them tell me how much they got out of reading the novel. That means everything. You are a professional Tarot card reader and write in an essay that what you love about literature is also what you love about the Tarot. Can you explain? The Tarot is like playing dress-up games with your life. You act as if the cards are strangers, at first. You may be apprehensive about what they could possibly mean to you. Gradually, as you look at the cards and apprehend the story of the cards, you apprehend the story they're telling you about your life. To me, that's a lot like reading. You also write that reading the Tarot could be difficult because it puts you "in too close contact with the lives of others." I have often read Tarot cards at parties. It became a thing for me to do at magazine parties, parties for different literary organizations. And—this also happens when I'm teaching—sometimes people will think that you know the answer to their question. That you're just not telling them. It's a psychological projection. So they can be a little bit intense about how they deal with it if they think you're withholding an answer they need. But you're just telling them what you're telling them. Sometimes I read for a couple and I can sense that they won't be together for very long. Especially if, when one of them sits down, the other one says, "are you asking about me?" That's usually a sign, on its own, of some kind of insecurity. I did correctly predict that after reading the cards for two people and spoke to the host of the party about them. They broke up later. You spent a lot of time working in bookstores and have written that your literary heroes were once mainly women, often political. Who are your heroes now? It's still true. The difference now is that I know many of them. I just got the new Deborah Eisenberg short story collection, which I'm over the moon to finally have in my hands. And now that some of these younger women who are political, I see also as those heroes. Like Franny Choi, the poet, a queer Korean-American poet. She's amazing. I see the ways that she's putting herself out there, creating community with other poets and other queer writers of color. She's really inspiring to me. Or Diana Oh, the Korean-American playwright. Last fall, when she was putting on a one-woman show, she put out a call for people to review her. Especially non-binary queer, trans, writers of color. She wanted reviews and wanted them from the community she cared about. As I was setting up the media for this book, I took a lesson from that. I'm negotiating what it would mean to put out that call in my own way. Those are two younger writers whose work I feel like I've been waiting for. It's incredibly exciting to me that they exist. You joke in one of your essays about your editor trying to put you in this box—as "the first gay Korean American novelist." How do you feel about these labels? There's ways that your visibility can be counted against you. It always feels like a way to get you to give it up. I did try for a while to simply insist on going the other route. So, for example, when marketing people were talking to me about Edinburgh they would say, "Is it a gay novel? Is it an Asian American novel?" And I'd say: "It's a novel." In doing so, the writer is trying to insist that they belong to the larger story—that they're not excluded from it in these subcategories. But at the same time, one is what one is. I belong to these communities. And I love them. I write for them. So I don't want to become invisible to them in the process. So it's a tricky dance. But we, as a community, have learned that the dream of potentially blending in is an old dream of the '60s. There are actually many different kinds of visibility, in ways that make more space for other people. Who may not have that identity, but it gives them space to create their own. Annie Dillard taught you at Wesleyan College and you write about her influence on your writing. What did she teach you about how to become a successful writer? She was very forthright about how she believed anyone who applied certain principles to their writing would improve as a writer. At this point in my teaching career, I can say that she's right. Talent, in some ways, is a little bit of a thief. It seems to offer you limitless access to opportunity—but even as it does, it reassures you that maybe you don't need to work as hard as everybody else. And that is the thing that will be your undoing. So that the person who steadily works at writing and gradually improves often becomes a writer more often than a talented person. Having been on both sides—as a student and teacher of writing—what unexpected things have you learned from your students? I mean, it's an ocean. When I was studying writing, it was considered a bit pushing the limit—if not going over the limit—to write about politics in your fiction. And I never really understood why that was the case. It always seemed like a kind of middle class propriety, like, "Don't talk about money. Don't talk about sex." If you followed those rules in writing, you would never talk about anything. And politics seems to have lagged behind more than sex—politics in fiction seems to be less represented than, say, sex in fiction. It's something that I'm thinking about right now. I think it's more and more true that people are taking on writing about politics, the politics of their characters. I remember very much feeling like Mavis Gallant's stories, for example, were a place where I could see a writer working with, not just the intimate lives of her characters, but the intimate political lives of her characters. How the politics of their countries affected how they lived their lives, quite consequentially. Since I can see how much this generation that I'm teaching is politically energized, I offered a new writing exercise where I asked them to write about the intimate political lives of their characters. And to think through even questions that seemed maybe a little outside of the ordinary—questions like, does your character vote? Are they someone who shows up for school board meetings? Are they just someone who votes on presidential elections? Do they not believe in voting at all? Like, where on that spectrum are they? Trying to get them to understand that these politics belong inside of the stories as much as anything else, as a way to know characters. Because it's very clear right now that, at least in America, people aged fourteen to twenty-two are having a massive political awakening. You write that "only in America do we ask writers to believe they don't matter as a condition of writing." What do you mean by that? It goes back to Boden talking about Yeats and saying that poetry doesn't matter. It's also, I think, something that is a very American attack on artists; rather than attack artists as people do in countries all over the world, attack the consequences of art—insist that art doesn't matter. So despite all evidence of the popularity of the National Endowment of the Arts, conservatives are always trying to kill it, even though it's an economic driver in many communities, because it supports much more than those individual artisans. It's a little invisible to us right now, how much art is at the center of our lives. But at the same time, it's so visible—like when I'm on a subway in New York City at 8 or 9 p.m. and the car is completely quiet as people read on their way home, or on their way to work, or wherever they're going, and just being able to look around a New York City subway car and see book after book after book and the quiet concentration amid the life of the city, we know that the insistence that writers don't matter is something of a mistake. If you had one more story to write before you die, what would it be? I'm thinking about it now as I think about the rest of the work I want to be doing over the next decade, two decades. You know, I'm fifty years old, and I've got pages for about six different books, and ideas and all kinds of thought backed up while I was working on The Queen of the Night. There's a story in this collection, something that grew in the shadow of The Queen—there's a novel that I've been putting off since 1994 that I have finally put up front, and I'm going to be working on that next. If I'm going to tell a story before I die, that would seem to be the one. You say you want your writing to "make you care." How have you learned how to make people care? I think it rests on a mix of intuition and daring. Minimalism as an art form relies on the shared contexts that are usually dominant paradigms. And then you can hack them by changing the paradigm on the reader—have the reader work to figure out what you're talking about and then have them realize that they're not reading the dominant paradigm that they thought they would be in but in another one altogether. Usually by the time they figure that out, they're interested in going further. When you write about characters who have been traditionally dehumanized by the culture, one of the most radical things you can do is renegotiate the reader's sense of their humanity for them. Take a look at how in historical fiction, the author is reintroducing the reader to a historical figure that they know well. So like, George Saunders, Lincoln in the Bardo, for example. The view of Lincoln that you've never met before except through him, through Saunders. The same tactic succeeds with characters from otherwise unrepresented communities. If you treat them like they're famous. It's a little bit of a joke about the process—which is to say, the reader thinks they know them in the same way that stereotypes and fame are related, essentially. So you renegotiate their sense of what they object to, what the stereotype is. You present them in a way that sounds familiar and then the reader sees them differently, usually, hopefully. You're also interested in the effect of writing in a particular tense on the writer—not just the reader. Yeah, just how the act of writing can actually impact the writer in ways you may not have expected. So James Baldwin actually talked about how using the present tense allowed him, in his memoir as he wrote it, greater access to his own memories. It sort of brought back the past quite powerfully. So it's not just me, but I think that's something that is a definite effect of that, when one is writing about events from one's life or events drawn from one's life. There's also kind of a wonderful quicksilver feeling to writing in the present tense that I like. I feel myself in a kind of heightened state of imaginative awareness and capable of seeing more deeply into what I'm writing about. I almost wrote The Queen of the Night in the present tense, actually. Or I should say, I did write chapters of it in the present tense and then rewrote them as the past. But it did help me dig my way into her head more. Sometimes a different kind of authority ... It has that this-actually-happened authority and I've been writing about this phenomenon that Junot Diaz talks about quite a bit, which is called point of telling—where the writer is inventing not just the point of view of the story, but where the point of view was chosen. In other words, not just where one is telling the story from in terms of like a vantage point, like first person, second person, or third, this character or that character, but also like, when does that story come to you? How do you suddenly understand that you have a story whereas before you just had like the undifferentiated day-to-day life? So point of telling is a powerful choice to make in that context, because it offers up the reason why you're in the character's life. You write about some difficult personal experiences, and have said that you need to make sure you can "descend" into the material while still coming out safely. How did you do that? I mean, one way to do it is to commit to a process, where you say to yourself, "Okay, I'm going to write for X amount of time each day," or if you commit to a word count or something. That gives you a kind of boundary for stuff threatening to the identity of the person. The person, the writer is always trying to survive being in the same body. The writer has to give the person what they need and the person has to give the writer what they need ... a timeshare. if you're writing about traumatic material, you need to pay attention to the way in which you are both writing about it—is it safe to describe the things you're describing? If you're in college, and you're writing about difficult family material—you should wait until you are financially independent of your family before you write about that, much less try to publish it. If you are financially dependent on them, you will inhibit yourself in ways you're not quite aware of. Or you might act out in other ways. And both might be injurious to you. Money is an emotional boundary. If you are reliant on money from people who have been abusive to you, it's a compromised boundary. It means that you're not safe yet. Sometimes the events you want write about are so vivid, so intense, so motivating that you think: I have to write about them. But you may not be thinking about the consequences of writing about it, and that certainly matters a great deal. And another lesson you learned as a younger writer was to never take success or failure too seriously. That's true also. The times I write about these difficult things, I do so with the idea that I can take the painful things that happened to me and turn them into something that can help other people. It's very gratifying to me that people are getting so much out of The Autobiography of My Novel essay. That was very painful to write. It was part of a group of essays I wasn't sure I would ever publish. It had been in my files for over a decade.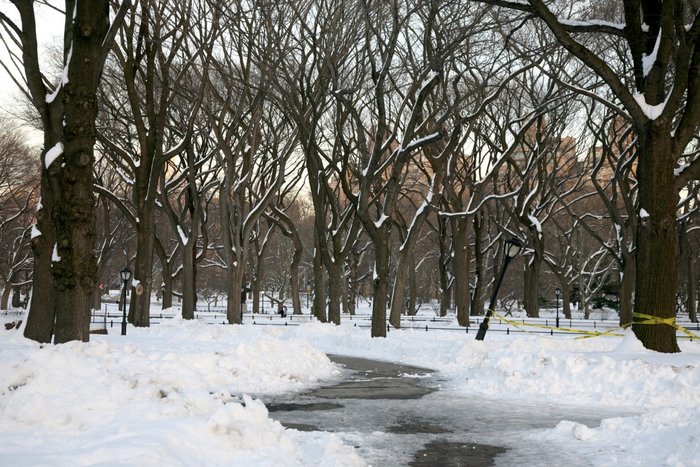 It is Monday, and Gary Wilensky is getting himself a gun. 
On a Saturday afternoon in March of 1993, the snow starts falling in clumps. From the living room window, we watch umbrellas turn inside out. The sky is the same color as the street: charcoal burned white. "They're saying it could be the worst storm we've had in a century," Mom says. Emergency supplies wait on the coffee table. Long candlesticks, two flashlights, Trivial Pursuit. A brick of meat loaf roasts in the oven. Water bubbles on a burner. The sky cracks in half. A blue bolt aims at a skyscraper but misses. The dog whimpers and flattens into a black-and-white puddle on the floor. This is not her night. We eat dinner with the newscasters. Gusts seventy to a hundred miles an hour . . . Evacuation plan. When my father speaks, my mother shushes him and turns up the volume. He waves her off. "I want to hear this," she explains. After dinner she asks "Who wants Tasti D-Lite?" and all is forgiven. A frozen low-calorie dessert shop has opened on Lexington Avenue and now our freezer is packed with plastic tubs of an off-white chalk-like substance. A piece of paper on the fridge reads Thin tastes better, the motto of a well-known Manhattan diet doctor my parents went to a few years back. Now they spray butter-flavored liquid on their toast and squirt fat-free blue cheese on their salad. They spoon cold white shavings into their bowls and call it dessert. Life is what happens when you're making plans reads another piece of paper buoyed by a magnetic pig in a chef's hat. The words are written in black felt-tip and traced over a second time, as if a mistake has been corrected. After dinner, Dad is laid out on the sofa intermittently snoring and waking up to flip the channel. I am beside him on a love seat, waiting for that moment we were promised, when the lights quit, the TV goes dark, and the only people in the whole world are us. Mom pads to the doorway in her slippers to say she's going to bed. My father snorts alive, gives a drowsy good night, and goes back to sleep. "I love you," she says to me, which means be careful or goodbye, or in this case, good night. "Mom?" I ask. "What does it feel like to love something?" She is tired. This is not the kind of question someone should field right after she announces she's going to bed, but she is used to living with me. "You know how you feel about the dog?" she says, answering one impossible question with another. When my parents fight, it's about the dog. She is untrainable and leaves puddles around the apartment when everyone is away. Each one blames the other for her accidents. Someone didn't walk her enough; someone was too lenient with punishment. My mother hired an animal therapist who said the dog understands what's right and wrong, but suffers from anxiety. The fear of being bad when she's left alone. At a loss, my mother has been known to lock the guilty party in the hallway outside my bedroom in the hopes that solitary confinement is rehabilitative. She'll close my door and warn me that under no circumstances . . . On those nights, the dog will shove the black tip of her nose in the space underneath my doorway. A paw pokes through, feeling for an escape route. When I let her in, she creeps into the room, and tucks herself, nose to tail, in a circle of shame on the floor. I pound the mattress, pleading with her to come up on the bed, to be bad, to understand that they're wrong, not her. But she won't budge. She is waiting for someone more important than me to forgive her. * On a Saturday night in March, a cyclone banged on Gary Wilensky's window and lit up his studio apartment in a spastic blue light. Snow spitballed in every direction, and thunder gave way to an achy, wind-borne moaning. Other families in other apartments huddled together behind windows, and those who lived alone watched them through a white veil. The next day, ice clinked against window glass. The airports were closed. Ten inches of snow piled up in Central Park. Governor Mario Cuomo declared a state of emergency. Newscasters prattled on about the Storm of the Century and the Great Blizzard of '93. All the shovels came out and the digging began. Now it is Monday, and Gary Wilensky is getting himself a gun. Not a real gun, but a movie prop. Still, the one he rents from a shop that services set designers is a real .38 caliber revolver. It's just been modified to fire blanks. The pistol is heavy in your hand, like a trophy. Like that silver little Smith & Wesson Michael Douglas finds at his feet in Falling Down, a film that's spent the past two weeks in the number one box office spot. Douglas's character—an unemployed engineer with a flattop and Eisenhower glasses— blazes a warpath through the streets of Los Angeles, amassing an arsenal and taking out his frustrations over losing his job and family on anyone who interferes with his mission to attend his daughter's birthday party. "I'm the bad guy?" he asks the cop who catches up with him at the end of the movie. "How'd that happen?" On Thursday, when the snow has turned to cliffs of yellow ice along the sidewalks, Gary makes his way to his therapist's appointment. He'd begun treatment shortly after he was fired by the Mother. Maybe he thought if he got help, he could wipe clean his past and all would be forgiven. It had worked once before, but that was long ago. Anyway, he's of another mind-set now. Today, in his therapist's office, he has news: He's done with treatment. He's going to try something else. A few days later, Gary has changed his mind. He needs a real gun. So he drives an hour east to Farmingdale, Long Island. While it's gotten harder to purchase a gun in the city, between stringent permit requirements and the prior year's ban on assault rifles, there are still loopholes to the law if you drive out of Mayor Dinkins's purview in any one direction. There's talk of the Brady Bill, but that doesn't concern Gary. He'll be long gone by the time it's passed. Right now, what matters is directly in front of him—the Long Island Expressway and the choices that lay ahead. Remingtons, Colts, Smith & Wesson. And real ammo. No blanks. He is a different man than he was only two months ago at the awards ceremony. If his mood was leaden then, now it is jet-fueled. And if he passes exit 37 and sees the exit sign for Roslyn, there's a version of Gary Wilensky who might blaze out the window, over the loose, shimmying trees and back into his old high school gym, where "Long Tall Sally" would clatter as he twirled his dance partner, all sweaty-palmed and buzzing, pulling her close to his chest and tilting her over the dance floor. American Outdoor Sports is an emporium of weapons: pump action, single shot, bolt action, semis, slugs, choke tubes—even fixed blade knives and spear points. But it's the Cobra 9mm semiautomatic carbine that hooks him. In February, the New York Times Magazine had a feature on street guns and the benefits of a 9mm semi, which is lighter than a revolver and easier to handle. But the standout feature of a weapon like this particular Cobray is the way it looks. It's long, T-shaped, and bulky—a little bit Scarface, a little bit Robocop. They call them "ugly guns" on the street because of how absurdly large they are compared to pistols. It looks just like the "ugly gun" Michael Douglas whips out in Falling Down, when he demands the manager of the burger chain serve him breakfast during lunch hours. "Ever heard the expression 'the customer is always right'?" Sold. Gary will be back in two weeks for a shotgun. In the meantime, there is more to buy. Disguises—a fake mustache, a pile of wigs. Copper red, medium brown, sandy blond, and one wig that's grandma gray with tight little roller curls. Somewhere along the way he picks up a white rubber mask—the kind a horror-movie villain would wear to hide his charred and pulpy face. Even on its own, laid out on the floor, without a human face behind it, it is the boogeyman, shaking awake that dormant fear from childhood of the faceless man—who, up close, looks as if he's standing far away, his expression unreadable. A masked man who wants something, but what? From YOU ALL GROW UP AND LEAVE ME, a memoir by Piper Weiss about a privileged 14-year-old girl in '90s Manhattan and her tennis coach, Gary Wilensky, who tried to abduct one of his students. Released by William Morrow/HarperCollins on April 10. Copyright © 2018 by Piper Weiss. Reprinted by permission of William Morrow, an imprint of HarperCollins Publishers.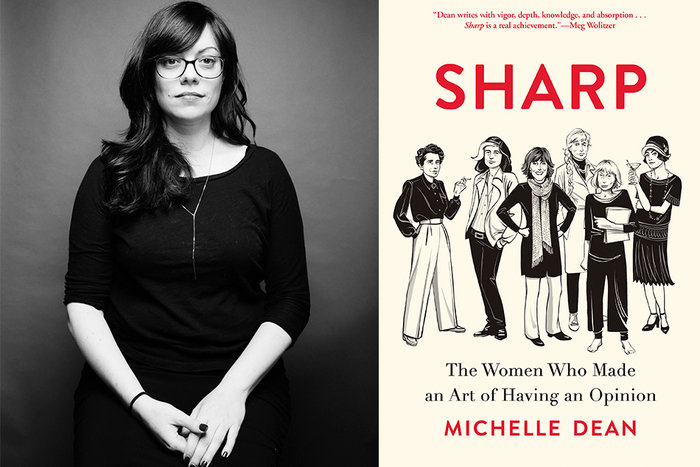 The author of Sharp: The Women Who Made an Art of Having an Opinion on illusions about the lives of working writers, trends in criticism, and how writers make money.
In Sharp: The Women Who Made an Art of Having an Opinion (Grove Press), Michelle Dean unearths archival material that connects the lives of ten female critics who shaped the literary landscape in the twentieth century. The subjects are brilliant women who were admired and reviled, often at the same time. They wrote award-winning screenplays, ground-breaking political treatises, and fiery essays, as well as incisive reportage and works of cultural criticism. From Dorothy Parker and Rebecca West to Nora Ephron and Renata Adler, this historical account of their work is anchored to what Dean calls "sharpness"—a quality that short-sided, misogynistic critics often characterize in patronizing terms. Amusing marginalia, letters of correspondence, and biographical information coalesce to reveal elements of their intimate relationships, writing practices, and deep-seated preoccupations. Sharp is peppered with excerpts from now-shuttered publications like The Partisan Review, Life Magazine, and Ms. Magazine—providing a compelling if fragmentary account of the field of journalism. In profiles that braid together personal and professional histories, Dean reinforces the notion that a feminist message can be drawn from divergent, even opposing, threads, and that hostility to feminism has always been baked into the movement itself. We talked about plumbing Susan Sontag's archive, racial segregation that is endemic to American media, and a certain Hannah Arendt gif that's been circulating on Twitter. Anna Furman: I read your book completely out of order—as if it was a book of essays or short stories. I started at the Susan Sontag chapter and then worked backwards to the Dorothy Parker section. How did you envision your reader approaching this book? Michelle Dean: It is actually chronologically told. In my original conception of the book, I was going to be very strict in chronology and keep switching from one woman to the next. But when I started to draft it, it was too confusing and difficult to read. So we changed it to the sort of self-profile format that it is structured in now. Sharp is quite research-heavy. How did you approach archival material? Did you find any gems that were outside the scope of the book? I spent roughly three years on the research alone. Then, it took about two years to write and edit. The book is weighted towards the beginning of careers as opposed to the end, and it cuts off by the '90s, so I'm mostly looking at things on paper. By the time people are using email a lot, I'm no longer in there. I did very peripatetic research in that I wouldn't call any of this a full biography. I'd go into an archive and look at everything they had ever written to women—especially women in the book, obviously, and then subsets of other women writers and critics in their orbit. One of my favorite things to discover was a voluminous folder of correspondence in the Sontag archive with Larry McMurtry. It didn't make it into the book, but in the first letter, he sends her a key to his apartment. People have connections that you wouldn't dream of. In Sontag's case, I also found a letter from Philip Roth that I liked. I was researching in a totally thematic way, so it wasn't nearly as interesting of an archive journey as it could've been. You include some surprising details that add color to the reader's understanding of these women's lives (while reading Hannah Arendt, Susan Sontag wrote "ha!" in the margins). In working on this book, did you find any interesting annotations in your own, original copies of their books? Well, I'm a weirdo that doesn't actually annotate books. I was brought up to be too good of a girl, as if that would be desecrating them. I do handwritten notes. As I conceived of this project, I read more and more of these women's work, but in general they were not authors that I encountered when I was a young literature student in university. I went to Canadian university and Canadian literary education is very focused on Hamlet. I didn't read some of these women in depth until I got into the project. Certainly, my copy of Janet Malcolm's The Silent Woman: Sylvia Plath and Ted Hughes is a book that I've had for years. I'm pretty sure that I ran into Dorothy Parker a lot in my youth, and I did a lot of work on Hannah Arendt when I was in school, but the first book that felt like a prized book to me was Joan Didion's Political Fictions. When I was a lawyer, I read it over and over again. It was my introduction to Didion. I came to her from a much different frame than most people do, which is usually the personal essays, starting with Slouching Towards Bethlehem. I don't even think I read The Year of Magical Thinking before I read Political Fictions. One of the funny things about doing a book as insanely researched as this one—'cause I really lost myself in the research for several years—is that now that I'm on the other end and I'm like, I really left all that stuff in, huh? I think a lot of working writers will appreciate reading about the financial lives of these women—especially learning about projects that made them little or no money and the impact it had on their lives (Pauline Kael wrote criticism for Berkeley's Cinema Guild flyers for no money, and then sued her ex-husband for back wages and profits). And then, conversely, how someone like Nora Ephron's career changed forever when Heartburn became a bestseller, and then again, when she wrote the screenplay for the film version. How important was it to you to include their financial lives? When you read Sharp, it is not a personal book and it is not a memoir. But a lot of the things that were preoccupying me at the time made their way into the book. And like any writer in this era, I'm preoccupied with how to make money. Those details screamed out at me. We don't talk a lot about how a writer finances work. We assume they just work it out or that they're super rich, if they're super famous. In the writing context, that wasn't actually true. For years I've been interested in how a lot of people who wrote reported non-fiction have sustained these years-long projects. So, as I was doing the research, those things occurred to me. Even Dorothy Parker, who was writing literally anywhere she wanted at any point she wanted, was eventually like: you know what, I'm not making enough money and I have to just do this Hollywood contract. I don't really like it out there but I have to keep working out there because I cannot not make money. Another illusion we have about the lives of working writers is that they're only working on passion projects and that everything they put forward is speaking from their soul. You can tell that some of their writing was not their most driving passion. A lot of the rhetoric about being a writer in the age of blogs and the pace of it insists that this is new. The amount of output is not so distant from what I can see going on in the lives of these writers. They weren't writing one poem a month or one book review a month. Rebecca West was writing twice a week in a newspaper, which is a huge amount of output to be generating. They didn't have email to loosen up the gears a little bit. I became interested in the money aspect because I don't think we talk enough about how these concrete factors have influenced the writing itself. In general, I'm not under the impression that the men were any better paid. Maybe somewhat, but certainly not enough. In the aggregate, of course, they made more money. It wasn't easy for anybody to make a living as a writer at any point in the twentieth century. The women you write about were reporters, journalists, screenwriters, and critics—and some of their renowned works were written in the first-person. I'm curious if you considered writing part of this book in the the first person, or perhaps including yourself in the book? There's this idea that the only way to enact personal connection to a subject is to use the first person, and I don't think that's true. Or at least, I reject that the first person is the only way to do it. It seems like it'd be pretty self-aggrandizing for me to write in the first person and place myself in the pantheon of these women. Sharp is not what they call a biblio-memoir, like My Life in Middlemarch, Rebecca Mead's book about how George Eliot changed her life, or Olivia Laing's work. I'm tripping over your question because I don't want to sound like I'm insulting the new genre of writing about literature in a personal way or writing in the first person. Even though there's definitely a lot of concordances with my opinion in the book, it didn't make a lot of sense for me to include myself. When my friend read an early part of the Dorothy Parker chapter, he said, "It's so funny, I've heard you say this about your own life." Craig Seligman, who wrote a book on Sontag and Kael, actually, wrote that all criticism is covert autobiography. To me, it was more interesting to enact that, without using the first person, than it would've been if I just talked about my boring blog experiences of terrible trolls. Or sexism in the industry. Which, you know, I've got plenty of. The idea was to stick to the time period and carefully de-limit the subject that way. The book spans almost an entire century and I already have to get my arms around the lives and work of ten people. Adding in an eleventh just felt like unnecessary, added bulk. I was struck by this line: "There is room, in this deep ambivalence about and even hostility toward feminism, to take away a feminist message." Can you elaborate on this point? What I mean by feminism is something more specific than the philosophy. It's the movement itself, which is more about a group of people who behave in certain ways than it is about ideals. I think the hostility that a lot of these women had was toward the group dynamics. In general, they were not team players or people that fit in well with others—writers often aren't. And that inflected their dislike of something which made a demand on them as a member of a group. I saw a Hannah Arendt-themed gif going around Twitter recently and I feel like her ghost is totally gonna kill me as I talk about this book. In the gif, she's on some German show and she's asked, "How do you hope to influence people?" She says, "That's a very male question, because I'm not looking to influence, I'm looking to understand." So she did see that there was a gendered component to knowledge-making. And I think everybody in my book did know that. It feels sometimes like these demands for solidarity are their own kind of leash, and dare I say even, patriarchal leash. It's about a former version of femininity where we thought that women would be sisters and friends and, as the metaphor goes, braid each other's hair. We're all individuals and are not always going to agree. Which is not to stay that feminism can therefore embrace the likes of Phyllis Schlafly. It is possible, although not currently in vogue, to look at the fissures in feminism as essential, energy-generating parts of the moment rather than as flaws or political failures. A feminist message can be drawn if we embrace a larger definition of feminism than was this particular woman nice to other women? or did this particular woman express agreement with other women? Except for Hannah Arendt, even McCarthy and Didion did walk it back later. Even though they may have been hostile to certain aspects of the moment, ultimately it was useful to be part of something that tried to assert women's humanity. It was useful to their work, which is why it's a theme in the book. There's a lot of now-shuttered outlets that you include criticism from, like The Partisan Review and the Saturday Evening Post. Which new media outlets are publishing really excellent criticism now? It's tough. I find myself thinking a lot lately about The Awl closing. The Awl had a lot of resemblances to the early Vanity Fair. [Awl co-founder] Choire [Sicha] will kill me if he sees this, but when I read about Frank Crowninshield [Vanity Fair editor from 1914-1936], I was like, this is Choire. Although Choire didn't come from a Boston Brahmin family. And Choire was a good writer in his own right, which is not true of Crowninshield. He has an eye for people who have interesting taste and who aren't going to say the same thing that everybody else says. We don't have a great venue for that at the moment. We could talk about the collapse of economics. I know that a lot of people in this vein would say that n+1 is the heir to the Partisan Review, but I think n+1 is its own phenomenon. I'm not sure The Partisan Review had the same vision of gaining currency with publishing people as I think is true of the founding of n+1. I read individual things now and again on Hazlitt that I find interesting. I read the Boston Review, actually, and think they are making an interjection into the conversation and not just rehearsing talking points I've heard a hundred times before. I love the London Review of Books, too, which I think has a similar vision for itself as a critical instrument—of saying things not in the usual way that everybody says them. My taste is obviously a bit more plebeian than the London Review of Books, though. In other publications, it seems like most of what I read is either a little bit too academically worded, which is where The New Inquiry fell for a long time. Or, it's just think piece-ing, which to me, is different from criticism. And please understand that I say that as somebody who has written a lot of think pieces in her day. I just think of it as a separate craft. If you were to extend the book to include very recent criticism—say, the last decade—which women would you include? Obviously, Parul Sehgal at the Times. I always read Zoe Heller in the New York Review of Books and Zadie Smith, although hers are usually more personal reflections than outright criticism. I'm also a pretty big fan of Maggie Nelson. Most of these writers are not writing in a Sharp vein, except probably Zoe Heller—she uses similar rhetorical strategies. Weirdly, sharpness is really not in vogue now. People like personally inflected criticism at the moment. Sharp is trying to contextualize a specific tone, as something used to cut through a certain amount of sexism. And sexism that is not just in the business, but in the audience too. I know that there are a lot of people that would like to be called the next Janet Malcolm, for sure. I just don't know who they are. I think her style of writing is devalued in the major magazines. Critical focus is not currently the popular thing to do in magazines, as critical reporting. What's popular is to do first-person tour of a subject, which is criticism to some people, but isn't always equipped with the same thing. For example, readers know a lot, personally, about a writer like Leslie Jamison, whereas after many years of reading Janet Malcolm you still would not know a lot about her personal life. You'd have a good idea about her personality on the page, but it really is distinct from who she is. Renata Adler and Pauline Kael's kind of writing has gone out of style. They emphasized the pleasures of analysis over the pleasures of building a persona. And those are pleasures, I'm not denigrating it, but they're different ones. The pleasures of analysis are not quite as popular in literary circles as they once were. The one thing I learned from researching this book, though, is that everything is cyclical. Were there other words you considered before you arrived at "sharp" as the unifying quality? No. I came up with the title Sharp in 2013, when I held a panel at Housing Works books and called it that and it clicked. The panel was about representation of women in criticism. It was back in the heyday of VIDA and byline counts, which now feels like a million years ago. At the time it was me and a bunch of women critics: Laura Miller, Emily Franklin, Parul Sehgal, and Michelle Orange. After that, I thought of this book as Sharp, no matter what. And I sold the book a few months later. Except for a chapter on Zora Neale Hurston and a mention of Ida B. Wells, all of the women you write about in Sharp are white. How did you think through race in your research and writing of this book? The trick about the literary and intellectual history in the United States is that it has been segregated. Black writers wrote for black publications and white writers wrote for white publications. As I write in the book, this didn't stop the white publications from trying to cover racism or de-segregation, which they did, often with disastrous results. I explore this in the chapter on Hannah Arendt and desegregation. The book is predicated on the idea that not only do these women sort of sound alike, but they also had concrete personal connections. Renata Adler was engaged to Mary McCarthy's son; Nora Ephron met Dorothy Parker as a child. The problem with social segregation, and, frankly, intellectual segregation, is that I couldn't make those connections exist where they didn't exist. You know, racism poisons everything. The Zora Neale Hurston chapter is, in a way, the product of my thinking about who should've been elevated in the same way as these women, as exceptional women, but ultimately were not. Another person who could have been included, if we didn't have this personal connections problem, is Lorraine Hansberry. She started out as a playwright, which is a bit different than the rest of the women in the book, and she died at thirty-four, so she doesn't have a huge body of work. The book is not meant to be a completely comprehensive account, but about a specific group of women critics who were elevated as exceptional and therefore had certain privileges. As I write in the beginning of the book, they were able to say certain things because of a certain degree of white privilege, and to an extent, middle class privilege. Much as sexism inflected this rhetorical strategy, they needed to use their privilege to challenge it.
The specific way men interview women (5:05), Rory Gilmore, journalist (17:17), and the Avril Lavigne riots of 2021 (48:27)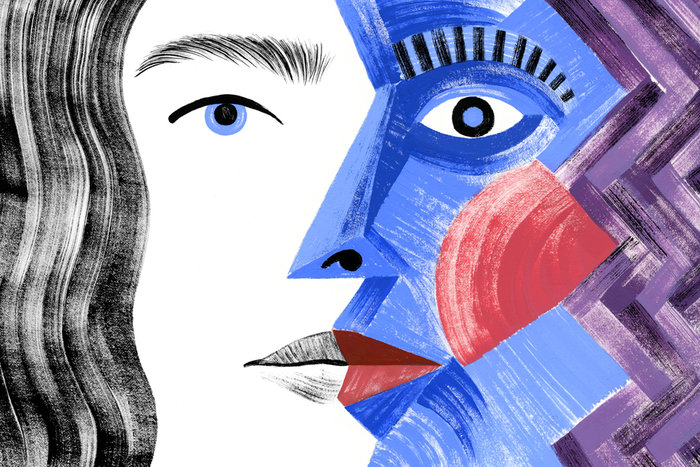 In my diagnosis, I saw the first irrefutable proof of myself. But so many others saw a referendum on what it means to be atypical.
After years of threatening to write an autistic teen sex comedy based on my own neurodivergent and sexually frustrated adolescence, I had the opportunity to receive notes on a few chapters from an agent. I furtively sent off a chunk of my first draft filled with observations on what it's like to have a seizure in the middle of sex ed and the ways in which an inability to read social cues hampers one's ability to lose their virginity on schedule. He told me that it was "very REAL but also pretty raw." The criticism I could handle. It was, undeniably, raw, in the way that most first drafts are. It was his compliment, sitting there on the screen in its assured, emphatic capital letters, that threw me. A week later, a fellow mixed martial arts writer reached out to tell me that he liked a piece that I'd written on the late fighter Kimbo Slice's importance to autistic people. A "really amazing and real read," he said. I didn't like seeing that praise when it arrived in lower case letters, either. Like many people with my neurotype, I have a certain affinity for recognizing patterns, and here's one that I've found: no one ever said that my writing was "real" before I knew that I was autistic, or before I started writing about my autism. Despite the commonly held beliefs about the autistic mind, I am perfectly capable of seeing outside of my own perspective. I know full well that that this is not a phenomenon unique to me or those like me. Another pattern that I've noticed while observing other people—like white rock critics assessing hip-hop, men explaining women to themselves, or Torontonians who once visited Thailand debating the ketchup content of Pad Thai—is that people who aren't marginalized in some way love appointing themselves the authenticity police of those who are, often with a passion and confidence that's inversely proportionate to their actual knowledge. There is something about the word "real," though, that hits me specifically as an autistic human. As a child, it was the crux of my recurring nightmares, awful, bone-chilling romps through a developing psyche that I can still recall in lurid detail. In the dreams, I was a copy that my parents had been forced to take in when the actual Sarah had died. I would try to forget this fact, but there was always some little detail that would come rushing back to me to ruin the illusion. "I remember that," I would say each time, usually before I woke up crying. "From when I was real." These dreams came up when I was finally tested for autism spectrum disorder as an adult. "You were beginning to realize that you were different, but you didn't understand how yet," my assessor told me as he confirmed a diagnosis that my terrified subconscious had apparently picked up on almost a quarter of a century earlier. "This was your brain's way of trying to process that information." I processed all of this new information with a mix of perverse pride in and a motherly protectiveness for my younger self—what twisted genius comes up with something like that? What scared little girl has to?—and a life-giving amount of relief. Weight had been lifted off my shoulders, my chest, and my brain simultaneously. I was autistic. I saw, heard, tasted, smelled, and interacted with things differently than other people, but I was human. Atypical, but real. * Where I saw the first irrefutable proof of myself, though, so many others saw a referendum. "But you're not really autistic," an acquaintance posited a few weeks later, when I was still testing out how and if to introduce this new explanation for everything into casual conversation. "You can have conversations. You're out at a bar. I have a friend who's autistic. Like, real autistic. You can tell. And he could never do this." He took my wandering eyes and distracted response as signs of concession, not as a testament to my at least somewhat obvious autism, and moved on. I soon got used to this type of exchange. I'm still hoping that I'll eventually get better at handling it. I spent twenty-seven years trying to convince people that I was normal enough to accept, or at least leave alone, and no one ever fully bought it. When I finally knew why that experiment was such an ongoing failure, though, few believed that either. I was using it an excuse. I was exaggerating. I was faking. I was not as autistic as someone else someone knew and was, therefore, not really autistic. These comparisons only ever go in one direction. No one has ever said to me, "Temple Grandin is a successful scientist, writer, and public speaker, and you have the career of a mildly plucky freelancer half your age. You can't possibly be autistic." I suspect that this is because no one is genuinely trying to weigh what they know about me against a set of diagnostic criteria, or fit me into their greater understanding of autistics in the world. What people are really doing when they're trying to determine if I'm a real autistic is figuring out if I make them uncomfortable or sad enough to count. If I show any coping skills, any empathy, any likability, any fun—essentially any humanity—I must be dismissed. This separation between real autistics and people who are "just quirky," "just awkward," or "almost too high-functioning to count" is a mental dance that non-autistics have to do whenever they're confronted with a three-dimensional autistic human being in the flesh. Otherwise everything they've ever thought, everything they've ever been told about us, starts to seem a little monstrous. * In NeuroTribes: The Legacy of Autism and the Future of Neurodiversity, the groundbreaking 2015 tome on the subject, author Steve Silberman quotes an interview that Ivar Lovaas gave to Psychology Today in the '70s. "You have a person in the physical sense," the clinical psychologist said of the autistic children that he was studying. "But they are not people in the psychological sense." Few are willing to put it so boldly now, but despite the efforts of artists, self-advocates, and allies like Silberman, the philosophy remains almost unchanged and unchallenged forty years later. From common language to science to pop culture, almost no one believes that autistic people are real people at all. I see it in the way we're described as trapped in our own bodies, as prisoners of Autism, an otherworldly evil that has kidnapped us and stolen our voices like a cackling Disney villain. It's in the way that the organizations that claim to support us insist on imagery that compares us to wayward puzzle pieces and language that alludes to us as both somehow missing and the bringers of an overwhelmingly tragic epidemic. One 2015 report warned of a "tsunami of teens with autism" who would reach adulthood in the coming years. It's in both the name and the ethos of our most prominent charity, Autism Speaks, which assumes that we can't do so for ourselves and therefore appoints itself the savior who can and should assume the responsibility, without any thought as to whether they should be listening, as well. The missing can't be reached for comment. The voiceless have no means with which to express themselves. The not-really-theres have no internal life to share, anyway. So no one tries. In science, we are glorified lab rats, put through byzantine tasks to determine why we do certain things—one recent study involved putting autistic adults through virtual reality scenarios in which they tried to catch burglars to figure out why we have issues with eye contact—but not simply asked what makes us tick. The idea that we should be considered a valuable resource on research about our own lives is still a groundbreaking one. In journalism, we are rarely considered prospective sources for stories about autism in any capacity. Experts are quoted, as are our caregivers. But we remain absent from the conversation. First-person accounts of parents and siblings are praised for their honestly, bravery, and emotion while autistic writers struggle to get published at all. The entertainment business has a similar fondness for stories about us and a distaste for stories from us. Visionaries can dream up a franchise where an autistic man can be an accountant and a hitman on the screen thanks to The Accountant, but they can't quite bring themselves to imagine that an autistic person could be a writer, director, actor… or even a viewer who might want to see something that's made with them in mind. When people tell me that I'm not really autistic, they're trying to distance me from this silencing, exclusion, and dehumanization. Not for my comfort, but theirs. They don't want to weigh the reality of our interaction against the concept of autism that they've accepted. And even if they can convince themselves that it's different for people like me, people who can talk, people who can assuage their feelings of discomfort by hiding their behaviors and trying to blend in, I know my own reality. Whatever advantages I might have as a verbal human being with a handy batch of coping and masking mechanisms in place, I am no better than anyone else on the spectrum. We are equals. When I say that autistic lives have value, I'm speaking for every single one of them. When other people imply the opposite about any single one of us, they imply it about all of us. * As a teenager, my nightmares about being a hollow specter trying to pass as human eventually gave way to fantasies of being an otherworldly genius. Perhaps no one understood me, I thought, because I was simply too complex and too smart. I spent a lot of time reading James Joyce alone in my room and promising myself that I'd grow up to be the kind of writer who makes their readers work to understand their dense prose, heady concepts, and their labyrinth of allusions and metaphors. Now that I've spent so much of my life working to be acknowledged at all—moving, sounding, and performing in a manner that won't push people away before they can hear me—now that I understand what an immense privilege it is to have anyone who wants to put the effort into understanding you, now that my tiny writing career has given me an opportunity that's denied to most people like me, I try to write plainly. It's not an aesthetic or a career decision that I regret often. After all of the massive, ongoing efforts that I've put into translating myself for non-autistic consumption, I doubt that I know any other way now, anyway. I feel the occasional pang of self-consciousness and self-recrimination when someone praises me for the simplicity or accessibility of my writing. Does it mean that my writing is simple? Does that mean that I am? But at least they're reading. At least there's a solid chance that they're getting at least some of what I intended out of it. When someone who's not autistic tells me that my writing is real, though, it chills and confuses me almost as much as those first subconscious stabs at defining the validity of my existence once did. I might try to pass it off with a flippant "how would you know?" But the question that lingers in the back of my mind is what makes them think they know? If almost everything they know about autism is wrong, or at least skewed, then what is it about my work that has allowed them to feel that they can align my voice with their beliefs? Did the basic structure of my unornamented prose strike them as special needs enough to accept? Did a moment of vulnerability convince them that I was tragic enough to actually be from the spectrum? Or was I too placating in my argument? Can they embrace my work—can they feel comfortable in telling me what it means—because I haven't challenged them enough? For as long as autistic narratives are dominated and controlled by others, these are the concerns that will fester in the pit of my stomach and the back of my brain every time I sit down at my laptop, start to rock from side to side, and write. I have no interest in being told that my writing is real. I need my work to tell you that I am.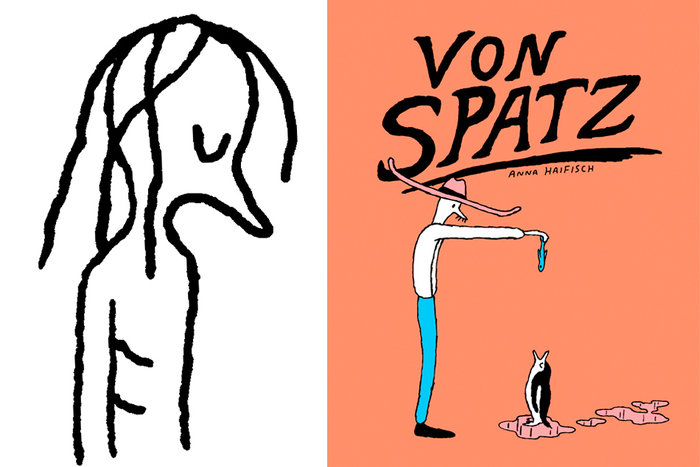 The author of Von Spatz on the relationship between creativity and mental health, deer-drawing and Disney, and the allure of American landscapes. 
German cartoonist Anna Haifisch's career began in the world of fine arts. She studied printmaking in college, but through a string of trips to New York City post-graduation, she made the switch to focusing her efforts on indie comics, noticing the autonomy and playfulness the medium affords artists. In the past decade, she has made a name for herself through her unique visual style and touching storytelling. Her most notable contribution is the irreverent and endearing series, The Artist, which she originally published as a weekly strip on VICE and later compiled as a book for Breakdown Press. Many of the comic's plot lines are all too familiar for anyone who's experienced the lifestyle and insecurities of being a creative, and the book's resonance with audiences eventually led to a nomination for an LA Times Book Prize in 2017. Haifisch has grappled with the minutiae and tribulations that come with being an artist throughout her body of work. One of her early books, Von Spatz, is being published, for the first time in English, this spring by Montreal-based Drawn & Quarterly. In it, Haifisch imagines a fictional rehabilitation center set in Southern California where 20th Century cartoonists Walt Disney, Tomi Ungerer, and Saul Steinberg have retreated after distressing experiences. Disney serves as the book's primary protagonist, and is checked in to the facility after a dramatic freakout at the company's animation studio in Burbank. Despite the surreal set up, the book feels deeply personal and unexpectedly believable. Haifisch wrote Von Spatz with a loving pathos for her artistic heros at a very volatile point in their careers. It's a complex depiction of the fragility of artists. Matthew James-Wilson: When did you first get into comics and what were some of the first comics that left an impression on you? Anna Haifisch: When I was a child I read a ton of comics like Asterix, and other comics from France. I always loved reading comics, especially when I was sick as a kid. My parents would take out a lot of Asterix books from the library and I would just lay in bed, so glad to be reading them. It was like watching a series on Netflix, you know? That feeling of, "Oh, there are twenty more episodes?" but instead I had twenty more comic books. But then I started studying art in 2004 and by then I was much more into fine art. I wanted to do woodcuts and ended up making super ugly art. I'm glad I did the bad stuff back then. I was really into printmaking and color separations and everything that came with it. It wasn't until I moved to New York for a job that I came back to comics. I moved in with James Turek, who's a comic artist from New York who now lives in Germany. So I started taking comics seriously as an artistic expression. Before that I was only doing zines and messing around with the medium. But that was in 2008 I think. Ever since then I've been hooked! I feel like a lot of cartoonists I've talked to get into comics as kids, then fall out of comics as teens or young adults, and then get back into them once they're older. How long were you living in New York and what work were you making there? It was back in 2008. I was still studying at the art school in Germany, and this art school was really old fashioned. It was very German in a way, with all of the crafts, the print studios, the letter presses, and what not. Super cool but I felt kind of stuck there. But a lot of stuff was happening in New York at the time. I wrote a letter to Gary Panter and a letter to Kayrock Screen Printing on the back of two posters. Gary Panter actually answered me and was very friendly, but said "Oh, I don't need anybody's help right now," which was totally fine. Then Kayrock Screen Printing—I just found that studio on Google—was like "Yeah, It's sunny here, come over! We need somebody!" so I was just like, "Cool!" I had never been to the US before and it seemed so amazing. I had to fly out every three months and then come back, so I stayed from about 2008 to 2010 with several breaks. I've noticed a lot of your comics make references to places in the US. Seeing the Morgan stop on the L train in Brooklyn really stood out to me when I first read The Artist. The US has always been magnetic to me because of the culture. Whatever is coming out of the US, especially from New York, always seems amazing. I was born behind the iron curtain, and when the wall came down all of a sudden this stuff was available. It just seemed like the US was the way to go. Not becoming a citizen or anything, but going there and being a part of it felt great. When I was there everything looked so foreign to me. Whenever I took road trips with friends I'd love seeing the strip malls, the countryside, the barren lands where almost no one went. I loved the look of it and how simple it was to draw these landscapes. So it all kind of came naturally. It's more than just a reference, it's a really personal thing. What comics did you start making after you visited the US? How did The Artist series come about? The Artist came about because Nick Gazin sent me an email in 2015 and said "Hey, do you want to do a weekly comic for VICE?" I was shitting my pants because VICE is such a big company and it had to be weekly which was another big thing. So I was like, "Well, okay. Fuck…" I knew I had to draw and write about something I had a clue of because it had to go on and on weekly and I was scared I would run out of topics. The only thing that came to mind was being an artist, because there's nothing else I'm really passionate about. I proposed like two episodes to Nick and he was like, "Umm yeah, if you could possibly do a comic about an artist, sure." and I was like "Yeah, let's try it!" Then it kind of just became a thing for me. How often do you put your own experiences or life events into the work? Nothing in specific is autobiographical. It's not so much like, "I saw this and put it into the comic." But because I'm friends with a lot of artists, and I'm an artist myself, there's so much stuff to work from. When I have a beer with a friend, they'll tell me this story about a gallerist, and it becomes a great story for an episode. Because I don't want to do diary comics, I need a certain level of abstraction with my work. Of course, I'm exaggerating a lot. I hope it doesn't come across as being ironic or anything. Yeah, I feel like you're really great at getting a personal tone across with your stories, regardless of however grounded in reality they are. You seem to be invested enough in the characters that they still feel genuine and honest. Yeah! It's very important to me that The Artist doesn't come across as a comical figure. I feel for the characters. Of course he's me in a way, and I don't want to deliver him to the audience as a prototype or something. He's definitely more than that. I love him! When did Von Spatz originally get published in Germany, and what has happened since then that brought it to the attention of Drawn & Quarterly? It's actually my first proper comic book. I wrote and drew it in 2015 and it was published in Germany and France. Misma Èditions and Rotopol Press came together and shared the printing costs, and then it came out in the summer of 2015. It took a while to get to Drawn & Quarterly actually. I'm trying to remember how it got to them. In terms of The Artist, Breakdown Press was first in publishing it because they're closer to my home since they're in Great Britain. I think when Drawn & Quarterly came to me I said, "That book is gone, but I have this other book. Do you want to have a look at this?" I just sent over a PDF of it with the English translation in the comments. Then after that they picked it up. I didn't expect this to be happening. I was just like, "Ah, let's see what happens," and when they came back and said, "We actually want to do it!" my heart just skipped a beat while I was in front of the computer. I just started gasping and I hit the desk really hard with my hand out of pure joy and almost broke my finger. It was on my left hand, which is my drawing hand, so I was like "Fuck!" But really, it's a big thing for me since it's a big publishing house. I've always admired Drawn & Quarterly. The German publishing house Reprodukt picks up so many titles from them, so they're very present here. I grew up with them! I read Julie Doucet in my teenage days. How old were you when the Berlin Wall came down? How did that affect your exposure to other culture and media growing up? I was super tiny—like three years old. But it took about another four years, when I was eight or nine, until the whole setting of the city looked okay. When I was a child everything looked grey and terrible. Buildings were just torn down because they were wet and falling apart. Plants would just be growing into them. This nasty old look of the city just disappeared. Also when I was a child, I grew up with Czech and Russian illustration, which was awesome stuff. That influenced me a ton as well. But then on the other side, all of the Disney stuff came in. McDonalds was a huge thing when I was a child. I was attracted as much as any child to American culture. It was in a very positive way. I don't have any bad feelings about the consumerism that took me over. Even back in the day after the war, America was always a big thing here. My grandma always told me, "The American soldiers are the nicest." It's just this ongoing history through my family and through the country with America enlightening my warmest feeling, even though now the political situation is as awful as it could be. This book in particular is an interesting examination of America. What attracted you to writing about Walt Disney and the other artists within it? What made you want to tell such a bleak story about someone who's known for making such jovial work? I think the first thing that drew me into the topic was a photograph I saw of the Disney Studios when they invited a deer over to draw for Bambi. They sat in a circle and drew the deer in a lovely atmosphere, and I just thought, What the hell? This is amazing! I was just hooked to that photograph and Walt Disney. He's probably the most famous artist and visionary on the planet. Every kid grew up with his stuff. He's not a fine artist necessarily, he clearly is a cartoonist, and he's very close to what I do or what most comic artists do in general—drawing and having to bring characters to life. The other thing was, I really wanted to draw California. When I drew the book, I had never been there. But the desert and the big cities—there's so much ambivalence in that state. So just the pure joy of drawing it was a big plus. Then as another point, thinking about rehab as "the perfect place to be" and bringing those ideas together was always a dream of mine. When I started drawing the book, I always had the pictures of Lindsay Lohan with the e-cigarette and the ankle monitor in mind. Or the Betty Ford Clinic with all of the VIPs chilling there. Whatever they're doing in there, nobody knows because it's gated. But it always seemed like the most wonderful place. I really loved the idea of using rehab as a foil for Disneyland, and comparing these two places that are sold as "the happiest place on earth" for different reasons. Yeah! I think it was in Walt Disney's opening speech at Disneyland that he called it "the happiest place on earth." I've never been. But that idea sort of brings it back to the clinic. One of my favorite pages from the whole book is the page where you see one of the characters looking out into this beautiful landscape with paints and an easel, and proceeding to draw a cartoon cat on the canvas. I think Sam Alden first showed me a print of it and he told me about how it spoke to him being someone who worked at Cartoon Network in Burbank. Yeah, I sent that print to him because he told me about the bleakness of the studio world. He told me about how basic the office space is and he sent me a photo of it. I was amazed and shocked at the same time. This particular panel is just a mouse, alone in the desert, drawing his biggest fear. A cat. The mouse is Tomi Ungerer in Von Spatz. Throughout all of your work, and especially in this book, there's this constant relationship between being an artist and your mental health. What do you think is the correlation between the two? That's a tough question. It's always a question of whether artists are mentally fragile or if making art makes you mentally fragile. It's the same as "the hen or the egg" expression—you don't know where it starts. I'm not sure if you're born as an artist or not. I make this up in The Artist comics a lot. I think that being sensitive—maybe that's a stupid word—but just being aware of your environment and getting hurt easily by it is probably a big plus for being an artist. You suck it up, and then channel it and make whatever work you want out of it. Making art is so much about vulnerability. So many artists are either comfortable with being vulnerable or they experience being vulnerable so early on in life that they're more fearless about opening themselves up to people. Totally! Being an artist comes with the privilege of being a bit nutty. The outside world almost wants the artists to be like this. There's nothing worse than being on a stage and not acting a bit disordered. The audience is almost disappointed. As an audience member you want to be surrounded by this weirdness. I'm trying to get into it more and more, but I don't have the right formula yet for the relationship between the outside world and the artist's world. They are quite different, but I don't know in what ways. I'm not sure if you have to suffer to make a good piece of art or to write a good story—I'm not sure if that has to be the case necessarily. But I think you have to be empathetic to make art. If those feelings aren't your own, you have to be able to feel other people's emotions. It sounds a bit hippieish, but I think that's important. I think that sensitivity allows artists to process things that affect a society as a whole that are much farther reaching than just themselves. Then they're able to be a voice or a vessel for that idea. Yeah, that's a perfect way to put it. That's wonderful! This book celebrates a lot of different artists. How do you see your inspirations filtering into the work that you make? There are obvious hints in the book. The main characters in the book are Tomi Ungerer, Walt Disney, and Saul Steinberg. But I also have very hidden ones. Do you know Ed Ruscha? He had this piece where he made a stone and hid it somewhere—I think in California. This artificial stone is laying somewhere, but nobody can find it. So I put the stone in one of the panels. So there are a ton of little references. Mostly they're just for myself, but I'm glad if people will see the obvious and not so obvious stuff. I'm not mad if nobody recognizes that one of the panels is a David Hockney piece. For me, it's like paying a tribute to the artists I admire the most. How has the internet affected your ability to reach an audience outside of your local one? You've really become an important figure in the international comic scene in the past few years. Oh, that's so sweet of you to say. I've always wanted to be part of the American comics culture somehow. Even if it was just taking part at festivals. For the first few years that was my main goal. Being there and looking at stuff and buying stuff—everything seemed so wild and reckless. I think my entry was VICE because that brought me to a wider audience. Every other thing I did was only known by a couple friends in the US and a couple of comic stores. But the constant work with Perfectly Acceptable Press, and VICE, and now major publishers, I'm so surprised that it's actually happening. My heart is really beating because it's a big thing for me. I never thought it would be possible at all. What sense of community do you get from comics that you feel like is missing from the fine art world you were initially a part of? The comics community is a lot more friendly because there's not as much money involved. I think that's a very basic and pure fact of it. But still, in the past few months, I've thought Oh, this can also be a very toxic environment. There's a lot of blaming each other and hitting hard on your fellow artists. The judgmental state is maybe even harsher now in the comics community than in fine art. In fine art, a lot of the not politically correct stuff would just slip through the cracks, because people react like "Whoa! This is art!" But with comics, it's way more personal, and people assume that it's a story about you a lot of the time. The comics community seems a bit more dangerous lately. But I'm happy to see it from the outside a bit and often from far away, because it's terrifying. What do you want people to take away from seeing the way that you depict artists in your work? Do you want to help people sympathize with the complexities of being an artist through the book? Yeah, I hope so! One of my main goals is to convey a very lovely and gentle look at artists. Maybe they're someone in your family or maybe your friend is an artist. I just hope that people can look at them in a very loving way with a lot of acceptance. Sometimes you just have to let them be. The relationship between the artist and the outside world is so undetermined, but the immediate relationship with your family—if it's your mom and dad, or your brothers and sisters, or your closest friends—they can say something and it can discourage you for half a year. The people whose opinion counts the most can say something about your line quality or the sloppy way you start your day, and then you're discouraged for a long time. The books aren't meant to be an educational thing, but I hope that somebody's mom buys it and realizes that their child or maybe a weird cousin is actually just an artist. They might then look at them with different eyes. I think the depiction of an artist has shifted a lot. Fifty years back, or even in the 1900s or the 1800s, the artist was always a mythical figure. It was like "Yeah, of course he has to hide for half a year in the studio. Eventually he emerges with a brilliant piece of work." These days if you hide, you're basically dead. In the fine art world, you're totally done. That's a dangerous path to choose. But every artist needs that time to be alone with their doubts and themselves basically. Nobody gives you that time anymore I think. I think that's pretty new in the depiction of artists in general.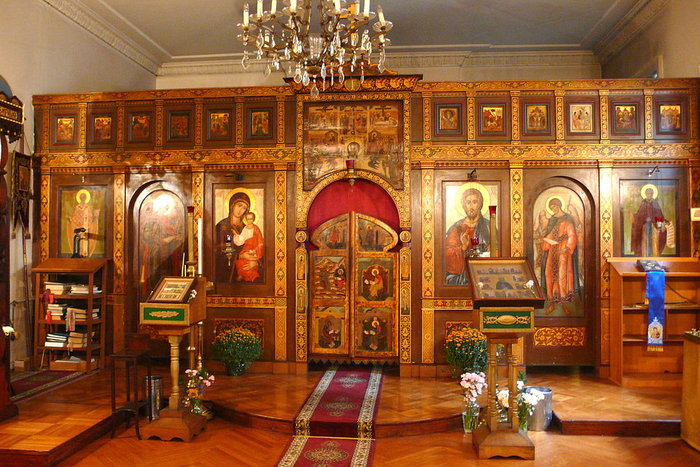 He gave his life to the Russian Orthodox Church. It didn't deserve to lay claim to him in death, too.
I don't remember the eulogy spoken for my father at his funeral. On that day almost six years ago, I sat in my childhood church's well-worn pews of pale wood unable to comprehend the words offered as both a supposed comfort and a celebration. Although my body ached with loss, it wasn't the fogginess of grief that created this disconnect for me. I couldn't grasp a single word because the eulogizer spoke in Russian, a language my father did not speak and a language none of his family, including myself, understood. The man who took this honor of remembrance was the Bishop assigned to our Russian Orthodox parish, and he barely knew my father. I grew up as a PK—priest's kid, as we say in the Orthodox Christian community, a moniker that often requires our own practiced explanation of this label, as most people associate priesthood with celibacy. In Orthodoxy, though, a man's calling to the priesthood is expected to be embodied by his wife and children. As a result, the requirements of life in the Church molded my childhood: No sleepovers on Saturdays because of Sunday Liturgies. A full week of services heading into Holy Pascha and the following Bright Week. And a striving pride to show the Russian roots of my family. The senior priest, my father's mentor at my church in Youngstown, Ohio, was a first-generation American born to Russian immigrants. Most of our parishioners were first- or second-generation Americans whose parents or grandparents had emigrated from Russia. This elder priest's preferences for certain parish members over others seemed to hinge on their level of engagement in Russian culture. Over the years, a string of immigrant families directly from Russia also passed through our church's doors and into our elder priest's back office. They would leave with as much help as he could provide for them, often offering up apartments owned by our church for nominal rent or jobs as janitors or landscapers. However forgiving he was of his new immigrant families for failing to attend church, prepare for Communion, or participate in Confession, he was equally critical of his more acculturated flock. He was a priest who could love as well as he could hurt, and the dwindling parish attendance over the years spoke to his tendency to put a church member's culture over their commitment. My father was the rare second-generation American whose grandparents believed there was no value in teaching their future generations Russian, as they were in America now. It was a conviction that later created a constant tension for my father in his calling to the priesthood. My father spent his entire religious life in some form of service behind the altar of our church. He began in his boyhood as an altar server, moved up in his young adulthood to be ordained as a deacon, and finally was elevated to the priesthood when I was a teenager. Afterwards, he shared a place as parish priest beside his long-time mentor in the same church he'd attended since he was a boy. Despite his advancement in the church, though, my father's performance as a Russian Orthodox clergy member remained under close scrutiny. Other clergy members, both above and beneath him in the Church's hierarchy, would regularly chastise my father for his failings. He didn't grow the full beard and long hair adopted by the traditional Russian clergy, because his facial hair came in so sparsely. When he did try to meet this requirement, his beard would grow in scattered patches across his chin and cheeks, and he would be further remonstrated for looking so unkempt. Instead of marrying a Russian Orthodox girl, he'd married my mother, a Slovak Catholic. Although she converted to Orthodoxy, my mother's presence as an outsider in the church persists to this day and she is still refused the proper address for a priest's wife, Matushka, by select parishioners and clergy alike. My father never set foot in Russia himself. His linguistic limitations meant he couldn't hear the confessions of the Russian immigrants who attended our parish. And the list goes on and on. After his death, I came across a folder of my father's church notes and papers in his desk. Inside the folder I discovered my father's block script neatly detailing the phonetics for different Russian prayers and call/responses for various services. Seeing these reminded me of how my father's hand would shake from nerves as he'd administer Communion to parishioners. My father's faith was so strong, and his ties to the Church of his birth so embedded, that the criticisms he regularly encountered never weakened his connection to the Church. Until the day he died, he remained committed to his connection to God via the prayers and practices of Orthodoxy. Every morning he would stand in the Eastern corner of my parents' bedroom, facing Jerusalem, and read the daily scriptures from the Bible prescribed by the church. I can vividly recall how he looked standing there in the mornings, the early light streaming through the window and touching his dark curly hair and broad shoulders, and the kindness on his face when I would brashly interrupt him with a question or a need, as children do. He would always pause to help or answer me, and then quietly return to his reading, seeking communion with our shared Father. My father deeply loved God and the Russian Orthodox Church, and I deeply loved my father. Even now, I find myself connected to the faithful practices of Orthodoxy itself while at the same time utterly dismayed by the cultural practices of the Russian Church. On the world stage, I have begun to see my family's personal struggles with the Church writ large. Indeed, my father's own treatment within the church serves as a personalized clue to what the Russian Orthodox Church has become in its partnership with Vladimir Putin: a Nationalist movement. * When Putin's Russia invaded Crimea in 2014, Putin explained the invasion came in part due to his concern for the Russian citizens living there. His choice of language within this rationale was telling. Instead of referring to the necessary protection of Rossisskii, which refers to Russian statehood and citizens, Putin focused on the need to protect Russkii, or the Russian ethnic group. Not surprisingly, the Russian Orthodox Church condoned the invasion of Crimea, further galvanizing its camaraderie with Putin. The Russian Church blessed troops and weapons preparing to go to battle in Crimea. As Putin and the Russian Church continue to coordinate their political agendas, the value in being Russkii is only gaining in strength and relevance. The arrests of one hundred gay men in Chechnya in April of 2017 connects to Putin's own stated belief that the Russkii population represent a community of people with similar spiritual beliefs, morals, and values. In 2013, Patriarch Kirill of Moscow and All Rus'—and the Patriarch who governs my childhood parish in Youngstown—stated that same-sex marriage would be a dangerous sign of the apocalypse. Vitaly Milonov, who is credited as the architect of Russia's now national 2013 law against LGBT "propaganda," conducts his legislative business from his St. Petersburg office, where the banner "Orthodoxy or Death" hangs prominently. Milonov was awarded the medal "For Service to the Fatherland" by Putin in 2015. In 2017, the Church supported a law, now signed into effect by Putin, that essentially decriminalizes domestic violence. Leaders of the Russian Church argued that physical punishment was an important tradition of Russian culture and should be protected as "an essential right given to parents by God." Putin's government has encouraged religious teachings in public schools for almost a decade, with recent proposals seeking to limit these courses to an educational program focused solely on Russian Orthodoxy. The connection between Putin and the Church echoes a powerful and disturbing message: There are those who are the faithful Russians, and then there is everybody else. * Our parish was governed by the Patriarchate, which resides in Moscow. The bishops assigned to shepherding Russian Orthodox parishes within the US are men raised and educated in Russia. Over the course of my childhood we had several bishops assigned to our parish, each of them visiting us once a year with much fanfare. I can recall being a young girl at the table of a darkened restaurant, seated at the end with my family while the Bishop was ensconced in the center, my elder priest and his Matushka flanking either side of him. The entire welcome dinner was conducted in Russian, and I found myself terribly bored by the end. My father simply sat there, smiling into the conversation, while my mother quietly picked at her food. When our Bishop visited, the children in my church would gather around early before the Sunday Liturgy and watch him perform the ritual of dressing in his vestments. During this intricate process various prayers are said over each component of the vestment—the robe of the Sticharion, the long stole of the Epitrichaelion, the broad cape of the Mantiya—and the deacon or altar server given the task of handing the Bishop his garments must enact the specialized rituals for each piece. Hands are kissed, eyes are cast down, and the entire time the Bishop stands on a special circular cloth that represents his seal, and his eminence over his parishioners. At the end of the Bishop's visit, the children were always given small icons of Jesus or the Virgin Mary. I still have some of these, the icons themselves florid in color and the writing unidentifiable to me in its Cyrillic script. * My father died suddenly from a heart attack, brought on by the stress of keeping a failing parish afloat in a crumbling neighborhood with few parishioners left. After our senior priest died, my father became the main priest at our church, taking on all the duties, services, and social responsibilities required of a full-time clergy member. Unlike the priests before him, though, he received no salary or living stipend. Our inquiries as to why were cast off. "You can't squeeze blood from a stone." Our church was floundering financially, but the idea of closing its doors remained out of the question. I know my father saw his work for the Church as his own personal offering to God, but I can't help feeling that our Bishop and even many of our church's members saw my father's willingness as something quite different—as an opportunity to take advantage of. In Youngstown, Orthodox parishes abound, each of them attached to a different ethnic identity. Greek, Ukrainian, Romanian, Serbian, and of course, Russian Orthodox churches litter the decaying neighborhoods of a once vibrant but now derelict cityscape. Their golden domes and stained glass windows give them each the appearance of health, but within each church are more and more empty pews each Sunday as the older generation dies off and the younger generation moves away. And yet, when my father suggested combining congregations into one church, it was regarded as anathema. The Russian church, it seemed, was not the same as the other ethnicities, and the idea of obscuring the Russian part of the church in order to save the Orthodoxy was unthinkable. The two were too deeply intertwined in their identity. Pride in the Russian portion of our faith led communities across Ohio to keep churches open, despite a congregation that couldn't support a full-time priest. It would then be priests like my father who, under Bishop's orders, traveled around regularly to these small congregations of three or four people, huddled together inside a frigid church, to celebrate the Liturgy and provide Communion. Even without travel, the service schedule for a full-time parish priest in the Russian Orthodox church is considerable. Sunday Liturgies and Saturday night Vespers each week. Special services held on weekdays for Holy Days marked in the Church calendar, such as Transfiguration or Dormition. House-blessings during the season of Theophany, or Christ's baptism by St. John the Baptist. Baptisms for new members, weddings, and funerals. And during the forty days of Lent, regular services on Wednesday, Friday, Saturday, and Sunday, with services every day of the week (and sometimes twice) during the Holy Week preceding Easter/Pascha and the Bright Week following the celebration of Christ's Resurrection. All these my father performed dutifully, while also maintaining an actual profession as a realtor in order to support his family financially. My father would often be up late into the night, working on realty paperwork at the dining room table or the computer. Sometimes, I would come home to find him asleep, his head resting on the stack of papers he'd been trying to finish before fatigue took hold of him. Each of these services, aside from Vespers, required the administration of Prosphora, or Holy Bread. Our family took on the responsibility of baking the bread in large batches each month. It's a lengthy process requiring several rises of the dough, special cutting of the bread, and the stamping of the loaves with seals identifying the bread as representing Christ, his disciples, and the Virgin Mary. Although my mother often helped, my father found solace in baking the Prosphora and would often insist on doing it himself. He could only find time for it late at night. The smell of yeast is intertwined with my memories of heading off to bed as a teenager, my father's tall figure bent over the rising loaves of bread as he made a sign of the Cross in water across each loaf before stamping and then pricking the corners of the stamp to symbolize Christ's crucifixion. No matter how tired he was, he always wished me a restful sleep and shooed away my offerings to help. * I broke with the Church after my father's funeral. In the years since his death my family and I have found a home in another Orthodox church, this one connected to the Antiochian tradition with its roots resting in Syria, Lebanon, and Turkey and far removed from the Russian Church. Our Antiochian Bishop attended a recent parish meeting at our new church, to admonish our congregation for several missteps, each of them relating to how our priest was being cared for by his flock. There had been disagreements about an adequate stipend for our priest and his family's health insurance and some other issues related to his salary and home maintenance. The Bishop stood up in front of our entire congregation and reminded us that it was our responsibility to care for our priest, just as our priest cares for us. And in the meeting, even as I looked around and felt ashamed that my newly found parish would require such reminders from our Bishop, I couldn't help wondering where my father's Bishop had been for all those years of unpaid service. What had our Russian Bishop done to ensure my father's well-being? The answer is firmly imprinted in the facts of my father's priesthood. The Bishop, and the Church he stood for, had done nothing to save my father. Instead, my father's Bishop and his congregation instituted further demands and responsibilities, all the while blocking opportunities that would have lessened his burdens. The overwhelming guidance my father received from his Bishop reflects the pride at the center of the Russian church: Keep the parish open, at all costs. Not until after my father's death did his congregation seem to acknowledge the effect of his stressful position. In the days surrounding my father's funeral, parishioners offered my family a steady stream of their own personal recognitions that my father's health had been declining recently. That he'd looked unwell, fatigued, pale, burdened. Why these observations didn't concern them before my father's death, I cannot know. Perhaps if they had spoken up, my father would have listened. As it stands, our own family's wishes for him to reduce his commitment were always met with the same response from my father: I can't do that to the Church. * Before my father's funeral, even within the haze of our grief, conversation amongst our family fluttered with anxious ambivalence regarding whether the Bishop would attend and what that would mean. In my heart, I already knew that if he did attend, the funeral would become about the Bishop and the Church and, yes, the Russkii, and not about my father's life and legacy. The Bishop arrived just before the funeral was to begin, and his deacons quickly organized the altar and the men serving behind it. One deacon traipsed around my father's dead body, displayed in repose in his casket at the center of the church, and took picture after picture of the Bishop as he performed the service, entirely in Russian and Slavonic. It is a strange feeling, to have the opportunity to pray at your own father's funeral taken from you. After the service, the Bishop insisted that we pose for photos with him and my father's body in his coffin as it was brought outside and into the hearse. I later found these photos published on a Russian website affiliated with the Church. At the mercy meal, the Bishop entered the line first, ahead of my widowed mother. When he acknowledged my mother for the first time that day, the Bishop's only words of comfort, via a translator, were that my mother had somehow managed to raise two strong Russian sons. It was a final confirmation to me that my father and the family he'd raised would never be adequate in the Russian Church's eyes. Although our father was a child of God, the Church he loved made perfectly clear he was no Russkii. Per my bereaved mother's request I wrote the thank you notes to the Bishop in Russian, with the help of Google Translator to form the Cyrillic characters, and with that I was finished. I have yet to set foot in the church of my childhood again. The church where my father served for years as an unpaid priest struggling to keep the parish alive now has a new priest, who I understand receives a regular salary. At a recent family celebration, my mother chose to invite a few parishioners from the old parish. I made a point to welcome them, conscious of the time that had passed since my father's death. We chatted briefly about our families, and then the conversation took a pointed turn where these parishioners emphasized again and again how the parish was flourishing now that my father was no longer their priest. Although on the outside I patiently listened to yet another critique of my father, his own lifelong embodiment of the values of forgiveness and reconciliation guiding me in the moment, on the inside my heart was breaking. Not for my father, but for the people he loved whose biases prevented them from loving him in return.