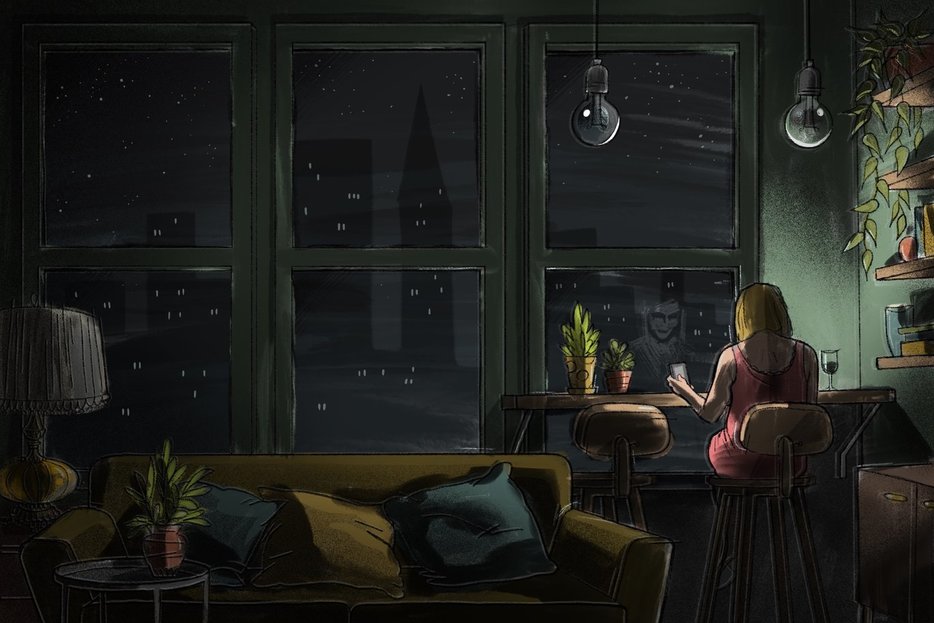 It's comforting to know that in the annals of history, my day-to-day personal suffering won't show up at all. Unfortunately, in the present, the details are apparent, if only to me.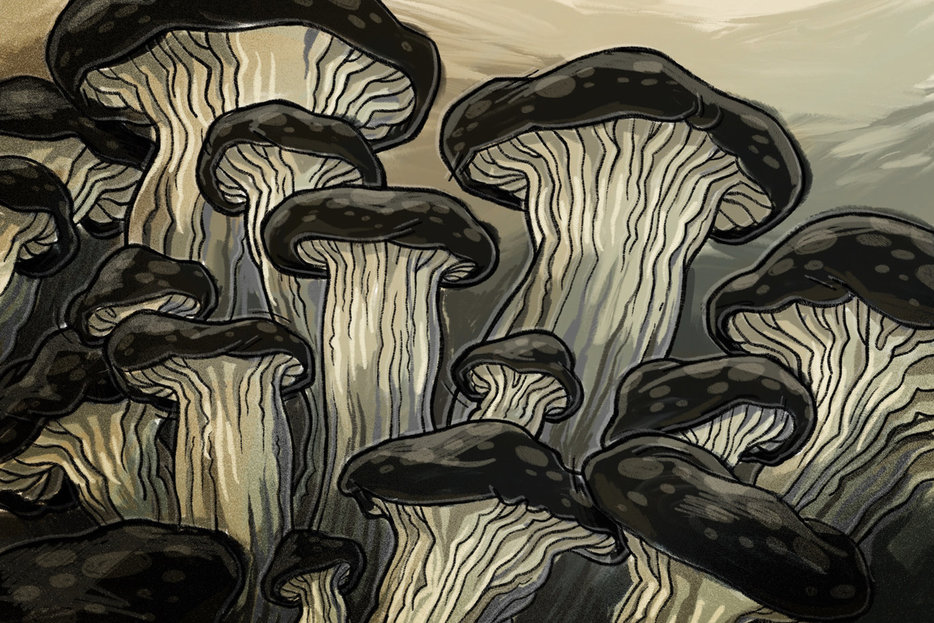 Some find comfort in conspiracy; I've found it in asking the same questions about plants and insects and mold my seven-year-old self might.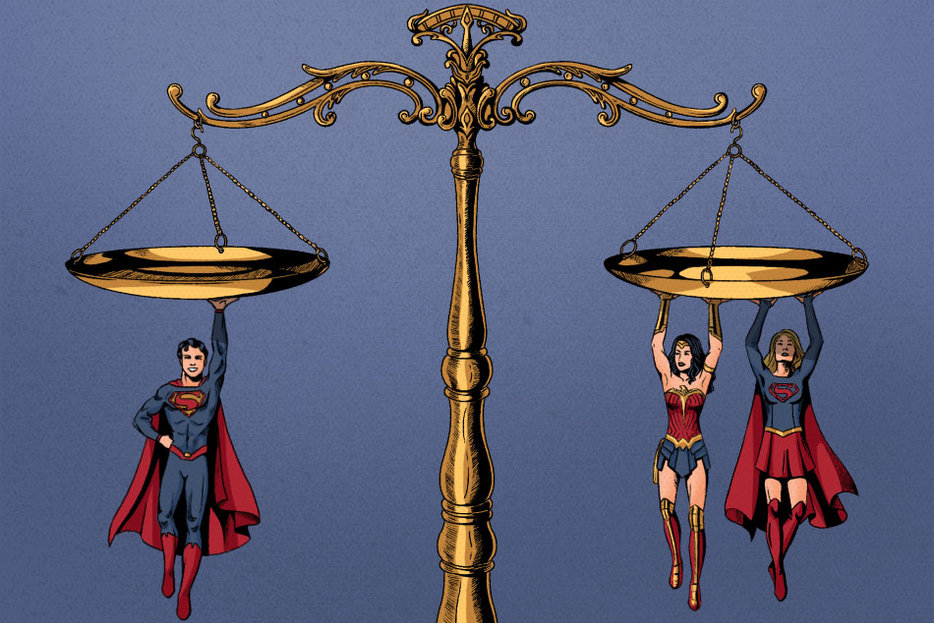 The fight for female superheroes in Hollywood.
Latest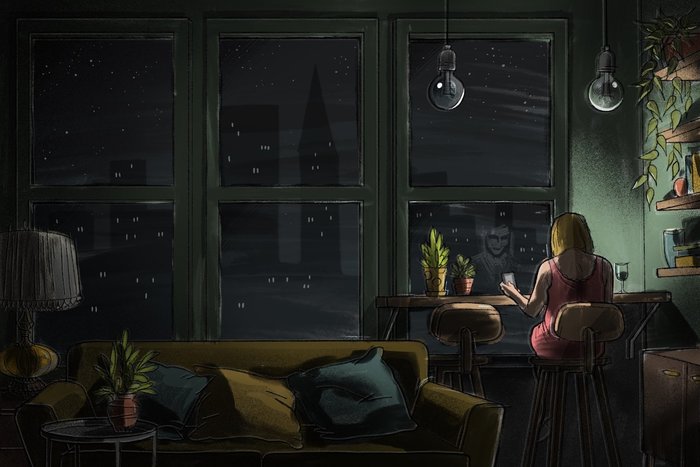 It's comforting to know that in the annals of history, my day-to-day personal suffering won't show up at all. Unfortunately, in the present, the details are apparent, if only to me.
What were we obsessed with, invested in, and beset by in 2020? Hazlitt's writers reflect on the issues, big and small. Keep up with this year's series here. During the dilated months between March and August, when I was never bored because I was always anxious, I developed an obsessive new habit of googling my name roughly once a week. You might think the pandemic with all its attendant precarities, my cascading worries for the health of my aging parents, my job security, the fabric of society and so on, would supersede other anxieties, but I was surprised to find this new distress was merely additive, and my book anxiety—I had a book coming out in August—was still there. This loathsome activity of searching for evidence that my book had been read was not even strictly necessary, because years ago I signed up for the freemium tier of a brand monitoring software that sends me an email when my full name appears anywhere on the internet. My only excuse is that the service is not one-hundred percent reliable, and sometimes there's a minor delay. Or maybe my excuse (I feel guilty though this hasn't harmed anyone, and no one's making me confess) is that my sudden withdrawal from the world outside my apartment, where friends and strangers could see my whole body, not just my face in a square on a screen, moving around and doing things—right now, I'm imagining that body, my body, from the outside, sitting at a bar alone and looking at my phone—led to self dissolution: My self was less there, and seemed to require repeat confirmation of existence. The pandemic has become what the philosopher Timothy Morton calls a hyperobject: The scale of the horror and devastation is so large we can't see it anymore. I mean I literally can't see it—I'm looking out my window; the pandemic isn't there. I saw an image one time of what Jupiter would look like if it were as close as the moon—it would fill the whole sky, cut off by the horizon like a rainbow, or an iceberg. But Jupiter isn't like that. My point is, while the pandemic happens, really happens, mostly out of sight, I have plenty of time to sit around still caring about my own life. It's comforting to know that in the annals of history my day-to-day suffering, my personal suffering, won't show up at all. History is low-resolution, and I will not matter; I can't remember all my great-grandparents' names. (I am not sure why I like to be reminded of my insignificance-in-the-grand-scheme if I dislike being insignificant now.) Unfortunately, in the present, the details are apparent, if only to me. One segment of my useless desire for change—for life to get better, I must specify, not worse!—stayed tethered to my book, an idea that somehow my book was going to save me. These hopes were powerful but vague—I was constantly waiting, but knew not for what. The weeks went by. There was never any Rilkean moment, no flash of light. One Friday this summer, I absent-mindedly opened a tab and started typing my name—it had become the kind of habit that is almost automatic, like adjusting your glasses, which I sometimes try to do when I've already taken them off and put in my contacts. It was likely there was nothing to discover, and of course if there was, there was every chance it might ruin my day. I have an exceptionally google-able name. There are not, to my knowledge, any other Elisa Gabberts. Most of my writer friends have to compete with other entities—a poet named Justin Marks, for example, is outranked by a race-car driver. Another poet, Chris Tonelli, has edged out a music theorist of the same name. The most famous Gabbert is Blaine Gabbert, a quarterback. We're probably distantly related; it's an uncommon surname, an Ellis Island bastardization of the German Gebhardt. Blaine is the first suggestion if you google just "Gabbert." On this particular afternoon, an idle curiosity made me pause after typing "Elisa"—I wanted to see who the famous Elisas were. At the time, the first suggestion was Elisa Jonathan, a runner-up for Miss Indonesia in 2019 and an "Instagram star" with over 74,000 followers. (The feed is mostly photos of her, but one recent post is just a gray typeface on a pink background reading "IN THE MOOD TO BE CUTE AND HUSTLE.") I had never heard of her. The second suggestion was Elisa Gayle Ritter, who I'd never heard of either. The image results revealed someone who looked exactly like Reba McEntire. This was intriguing. Who was she? How could there be two famous people who both looked like Reba McEntire? I found a tweet with two photos that read: "OK, this is legitimately the craziest thing I've seen in a long time. Not only is that NOT @reba McEntire, it's a woman named Elisa Gayle Ritter, and as if that wasn't crazy enough, they were both married to the same dude!!! I guess he really has 'a type'!" That "dude" was the television producer Narvel Blackstock, who was married to Reba McEntire from 1989 to 2015; Elisa Gayle Ritter was his first wife, from 1973 to 1988. Had he really married someone who looked so much like Reba McEntire that, after they divorced, he decided to try again with Reba McEntire? No, as it turns out; Elisa Gayle Ritter just isn't famous for anything except being Reba McEntire's ex-husband's first wife, so her name search serves up a bunch of pictures of Blackstock and McEntire—but, notably, not the same pictures you get when you google Reba McEntire. This gave birth to a conspiracy theory that they're the same person. I thought that was pretty interesting. Going back to the search results, I clicked on the third suggestion, Elisa Lam. I had been seeing this name in the Google suggestions for years, along with "elisa test" (ELISA stands for enzyme-linked immunosorbent assay—perhaps the true most famous Elisa, or at least the most famous assay). But I'd never bothered to learn who she was; I think I just assumed she was an actress. She was not. She was a Canadian college student who disappeared mysteriously from a hotel in LA (the Hotel Cecil, which is cursed with a history of suicides and violent deaths) while traveling alone, in 2013. She was missing for weeks before they found her body in a water tank on the hotel's roof. A surveillance video surfaced of Lam acting strangely—furtive and scared—in the hotel elevator just before her disappearance. The video went viral and conspiracies flourished. I watched a short documentary on YouTube about it. Some people thought she was hiding from a murderer, others a ghost. The autopsy ruled that her death was accidental—she had fallen in the tank and drowned. I stopped my research after that. I felt sickened by this true crime horror film—and sick of myself, by myself, the sickness unto death. That hangover feeling. Too much Elisa. I rarely write "personal essays" because they tend to make me hate my personality, the subject. Upon examination I am boring at best, reprehensible at worst. These bouts of self-loathing always feel somehow childish, indulgent, though it's one of the most common symptoms of depression, the mind's grossed out awareness of its own dysfunction. My guilt isn't Catholic; I don't expect absolution through confession. I guess this is communal—I want to commiserate with other self-loathers. Or maybe it's preemptive—I want to hate me before you can.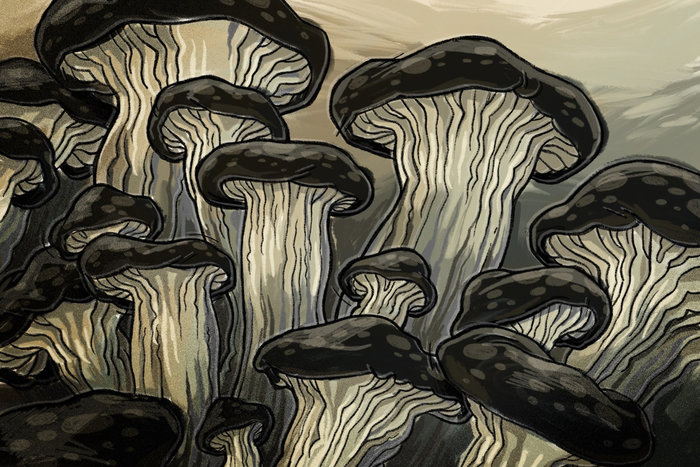 Some find comfort in conspiracy; I've found it in asking the same questions about plants and insects and mold my seven-year-old self might.
What were we obsessed with, invested in, and beset by in 2020? Hazlitt's writers reflect on the issues, big and small. Keep up with this year's series here. I imagined myself blind, toothless, sidling up to a piece of withered radicchio half-buried in a bed of dirt, crushed eggshells, and last month's news. I was a red wiggler earthworm acclimating to my new home inside a freshly furnished vermicomposter. But, given my pantomiming in the kitchen, my partner probably saw a bad Abe Simpson impression: a disgusted grimace; my lips curled over, as to erase the sight of teeth. Bitter! Day after day, week after week, the radicchio sat unperturbed, long after all of the other scraps of vegetation had visibly begun the process of decomposition. Our Earthworm Abe bit had become recurring. Everything rots at its own pace, but a cursory search yielded a potentially relevant factoid: Turns out that radicchio (and other members of the chicory family) possess volatile oils that are often used to kill parasitic worms in livestock. Hundreds of millions of years separate earthworms and tapeworms from their common ancestor, but I guess we sort of stumbled upon a universal axiom across the animal kingdom: No one loves radicchio on their first try. Such are the revelations of composting, of which there isn't much of a scale—everything is big, everything is small, everything works in cycle. Over the past year, we've observed the process in as many ways as we could: We bought worms and provided them a home; we drilled aeration holes along the sides of bins and filled them with kitchen scraps; we used fermented fruit extracts and bran flakes teeming with microbes to accelerate decomposition; we watched the neighbor's leaves fall into our backyard, blanketing the ground, losing its luster day by day. We compost to amend our garden's soil and to rechannel the utility of spent goods, but just as valuable as the ends is the mindset being cultivated. Appreciating the process has meant inhabiting the many different perspectives of decay, and reorienting my place in the home, where I am merely a legion among legions. Take vermicomposting. Millions upon billions of microorganic cell colonies, among them various types of bacteria and fungi, descend upon the damaged remains of last week's meal prep. They feast, denaturing the organic matter on a chemical level in the process, releasing vital, elemental nutrients. They become food themselves. Eventually, the vegetation softens up to the worms' liking; each of the hundreds of red wigglers consume the decomposed, nutrient-rich organic matter along with the surrounding soil. It all gets infused together as it goes through a grinding process along the worm's digestive system. What emerges at the other end: a loose, aerated, life-affirming powder that glows mahogany in the sunlight, not unlike fresh coffee grounds in the morning. It smells like the beginning of something. It is. "Microbes living all around us, even inside us, scent our world with a set of molecules defined in what may have been life's boiling beginnings," the food science writer Harold McGee writes in his new book, Nose Dive. I've spent a vast majority of my time indoors this year. Many days I don't venture much farther than the porch stoop if I do step outside. As my physical confines narrowed in scale, I've found comfort in digging into other ecologies, other ways of acknowledging and affirming all the networks that make up life as we know it. I've been reading about fungi discovered at Chernobyl, which have the ability to metabolize radiation through a sort of radiosynthesis, a fact of our timeline more hardcore, more Marvelesque than any imagined cinematic universe. It's been a time to find new ways of reorienting oneself with reality: Some find comfort in conspiracy, I've found it in asking the same questions about plants and insects and mold my seven-year-old self might. Isolation, lockdown, quarantine—these are words that give me pause. My left shoulder dips as I lean and awkwardly gesticulate, trying to fill the space and meaning that these words, charged with contemporary anxiety, don't quite move towards. In the early months of [gestures wildly], that anxiety was the prism refracting the ways in which many reimagined the outside world, based in both fact and fiction. The L.A. skyline was visible from unprecedented distances with the sudden decrease in smog; mischievous elephants in Yunnan got plastered off corn hooch; the planet was literally vibrating less, given the decrease in man-made disturbances. Nature is healing, so the meme goes. But the punchline—we are the virus—doesn't land without shame or nihilistic projection. It doesn't land without a homocentric placement of reality, a siloing from nature itself. That sense of the world slowly chips away when I notice an asparagus fern stem slowly but surely vining over and around a post in the living room towards our couch, where I spend nearly all of my working hours. That sense of the world melts a bit when I see the golden primordial ooze once again leaking out from the spigot of one of our composting vessels and onto the kitchen floor. The kimchi bubbling on the counter; the bones in the freezer, with marrow yet to be relinquished even after a second round of soup-making. Life, being made and unmade and remade. It's not a matter of control, it's accepting a role of stewardship. This year has been different. This year has been more of the same. Like any other year, it's been a continuous series of learning and unlearning how to be part of a noble rot.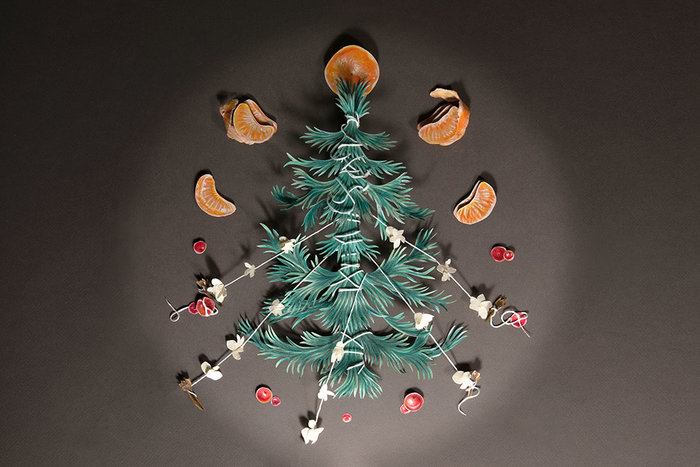 When there is a ritual, life makes sense. 
When I was a little kid, I remember my very Catholic grandmother wanting so badly to haul the bins of Christmas stuff out of the basement each autumn that it seemed she felt physical discomfort while she waited. But each year, she'd dutifully hold off until Halloween had passed. November first, the bins would come out. The witches and Jack-O'-Lanterns would be packed away, the gourds and dried cattails (or bulrushes, as she called them, being a Maritimer descended from Brits) would be tossed in the compost pile, and all would be exchanged for heaps of Christmas paraphernalia. Huge violin-shaped structures my grandmother crafted out of pine cones, Christmas wreaths, and tole-painted snowmen adorned every surface. Then came the final touch: the tree. Always committed to having a "real" tree (fake ones were tacky), we'd have to wait, for practical reasons. If you got one too early, it would be dry and withered by Christmas. It would also be a fire hazard. So, we usually got ours around December first. A few days later, my grandfather would teeter on the nearest piece of furniture and christen the scene with a litany of unholy words as he hogtied the tree in lights. Through her irritation, my grandmother would lovingly drape individual strands of silvery tinsel over every little branch. For the first few years of my life, I looked forward to this spectacle. Everything was enchanted. Santa brought us surprises, Jesus came and saved our filthy souls, the adults were all in a good mood, and I could hoover all the candy I wanted without anyone noticing. After a time, though, I had questions. Why, amidst the magic, did we bring a tree indoors? It seemed out of step with the glitz of Christmas and its improbable twin tales of flying men and virgin mums. Later still, I found it perverse: why sacrifice so many innocent trees for a moment of selfish revelry? It seemed cruel. So, eventually, did the religion as a whole. *** There's something primordial about these markers of time. Most of us can't help but join in on some iteration of cultural celebrations. They've survived wars, depressions, migration, religious persecution. There's a need to do as our ancestors have done. The seasons offer natural breaks, and the need to celebrate them makes sense practically and emotionally. This is true now, when time seems so surreal, perhaps more than ever. Our rituals give us something to turn to, something to do, when so much of what we normally do has become off limits. Where there is a ritual, life makes sense. Rituals are the domain of people looking to get things done on purpose. Sometimes this realm is literal: Maya Angelou wrote in hotel rooms, and kept one in every city she lived in. "I insist that all things are taken off the walls. I don't want anything in there. I go into the room and I feel as if all my beliefs are suspended. Nothing holds me to anything. No milkmaids, no flowers, nothing. I just want to feel and then when I start to work I'll remember," she told the Paris Review. Our private processes connect us to the parts of our inner selves wherein we are competent individuals who know what's going on. Sheila Heti tosses coins to get to this place in Motherhood; when she doesn't know what to do, she flips three coins to get either two heads for yes, or two tails for no. The coins' responses seem appropriately sage, and it's a sensible solution. Carrying out the steps of a ritual can soothe anxiety, help us to zero in on our goal, and ultimately, help us achieve better results in life. Delving into ritual makes it seem like there will be something to live for later; a good one will show you how to start over. Patti Smith summons this feeling as it relates to spring cleaning: "On the first day of spring I shook out the feather bed and opened the shutters. Virtual lockets were falling from the branches of young trees and the numbing fragrance of the narcissus returned. I commenced with my chores, whistling an oft-forgotten tune, certain that we, as the seasons, prevail and that ten thousand years is yet a blink in the eye of a ringed planet or that of an archangel armed with a sword of glass." Our customs do more than put us in touch with ourselves. They connect us to others, too. The grooves of a pattern set into a life so much more firmly when they're learned from our blood. Without consciously doing so, I've absorbed my grandmother's rituals as the backbones of my own life. I vacuum and dust on Sundays with great vigour, I take pains to colour in my lips before I leave the house, and I do not spill salt without tossing it over my shoulder. Carrying out our familiar steps reminds us of who we are. Or helps us to figure it out. Rituals can also help us heal and cope during times of grief. During this past dank, dark year, retaining some semblance of our former lives by cozying into familiar patterns has been a lifesaver. *** December 21 has been celebrated by various cultures for millennia. It marks mid-winter, the pin in the centre of a long dark time. It's the shortest day and the longest night of the year. The Romans, the Egyptians, the Celts and the Druids all celebrated solstice. Midwinter celebrations were intuitive to people, and they became a crucial part of making it through an otherwise gloomy season. The roots of today's midwinter celebration extend all the way to neolithic observances of the sun. Stonehenge is set up such that when the sun sets on the winter solstice, it falls through the stones to land directly on the altar. For each calendar-marked holiday or unmistakable feeling in the air that the season is changing, there is a corresponding marker on the Wiccan wheel of the year. The wheel includes four equinoxes and four solstices to mark each turning point. Many of these sabbats, as they're called, have Christian responses. Ostara, or the Spring Equinox, lines up with Easter, and in early February, when we catch a hint that life might return, Wiccans celebrate Imbolc while Catholics celebrate the purification of the Church. Evergreen wreaths have been used to represent the wheel in midwinter celebrations for over 4,000 years. Much of modern Christian tradition is appropriated from ancient pagan ways. The Christmas tree is a prominent example. For pagans, the tree is a sign of hope and fertility, since evergreens live throughout the darkest months. Holly and mistletoe, as some of the only plants to blossom in winter, hold the same significance. "The solstice was about bringing anything festive into a dark space, and celebrating that the circle was changing and things were going to get better," says Dominique Wilson, a professor specializing in pre-Christian European folklore at Western Sydney University in Australia. Christmas rituals were strategically placed by the church to come between the longstanding Roman ritual of Saturnalia and New Year's, then known as Kalendae. Originally the celebration of the two-faced Roman god Janus, Saturnalia was a natural time of debauchery, since the harvest was over and the days were about to lengthen again. Christians didn't approve of Saturnalia, and so they slowly co-opted the entire festival. University of Bristol professor Ronald Hutton, who specializes in paganism, maintains that the first mention of Christ being born in December came in 354, and Wilson (alongside many others) says that Christ was actually born in August. The custom of gift giving started with the Roman festival and because bringing greenery indoors at midwinter was so common among pagans in the northern hemisphere, the churches began decking themselves out in holly and ivy at Christmas. While bringing greenery indoors at solstice was a pagan tradition throughout the northern hemisphere, and Wilson admits "bringing trees inside is quite pagan," it's also kind of not. Pagans are nature lovers, and Wilson says they would likely have gone out to a tree and decorated it outside, maybe leaving or trading gifts there, rather than killing it to bring it indoors. Wilson's research suggests the actual Christmas tree was a Germanic tradition that started in the 16th century. Some bring the tree farther back: in the early 720s, it's said that St. Boniface rudely hacked down a huge oak tree worshipped by pagans he was trying to convert in the village of Geismar in modern-day Germany. It was Boniface, and not the pagans, who ended up being widely credited with founding the Christmas tree. It's almost impossible to tell which Christmas customs come from where. What is clear is that the church felt threatened by the so-called "sorcery" and "heathen rites." In 1155, the calendar was changed so that the year began in March as opposed to January. And Puritans effectively banned Christmas for two decades. But people kept up their rituals anyway, and in the end, they won: in 1752 the calendars were switched back to reflect the clear demand for solstice-honouring. "The solstices and the equinoxes are so visible," Wilson says. "The days get longer, the nights get shorter, we're at equal lengths, so there is some logic to it for people." *** This whole year has had a mid-winter cast to it, so perhaps I needed my grandmother's ritual more than ever. I made sure the one I bought was the most decrepit Charlie Brown version of a tree available. I dried some orange slices and made long strands of popcorn and cranberries to decorate it, along with some greenery from outside. At the end of the season, the tree and its trappings will go in the compost to make room for what comes next.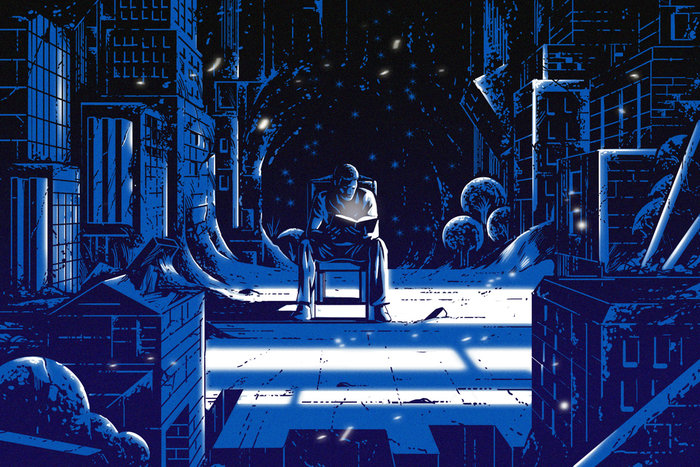 Why, a decade ago, did my father give me the heavy gift of a controversial 100-year-old Oswald Spengler tome? It took a pandemic for me to find out.
When I was 20 years old, my father gave me a copy of Oswald Spengler's 1918 cult classic The Decline of the West. The book details the rise and fall of civilizations, but it's really about inevitability, the endless march of existence and conflict, the supposedly deep-set differences between races that can never be reconciled—a pessimistic study of societal nature, popular among the likes of statesmen and warlords and people called Northrop Frye. (Honestly, dad, a gift card would have sufficed.) My father had read Decline as a graduate student in China during the Cold War—before he had me, a few years before he uprooted his life for Spengler's native Germany. I grew up just a four-hour drive from the author's hometown of Blankenburg in central Germany, although unlike him, my family left the country when I was six, and I now live in Canada. There was an obvious connection between Decline and my father, made more relevant by how neatly Spengler's ideas fit in the geopolitical landscape of his time, one marked by immeasurable gulfs and clashes of kingdoms. But why exactly my father gave it to me was unclear. He didn't say and I didn't ask. As much as I was curious, I also thought Decline had unnecessarily killed many good trees. The book is known to be particularly dense and hard to follow. If David Lynch's 1984 Dune had a book equivalent, Decline would be pretty close. (You might be asking, "Wasn't Lynch's film based on the Dune books?" I say it's such a farce that it's not.) Decline is an endless stream of new concepts and obscure references, introduced with hardly an introduction. ("Every thing-become is mortal"; the "soul-killing generation of plein-air and Haeckel"; or whatever "θεωρία" is—the man casually throws around untranslated Greek.) Every time you think Spengler is done—there's more! I was grateful my father had given me only an abridged edition, although I'm not sure what it truly abridged. Moreover, it ran counter to my optimistic, cosmopolitan world view of nurture over nature, that borders are arbitrary and nothing inevitable. I didn't finish it. I had never given up on a book, but Decline defeated me. Ten years later, at the height of the death, chaos, and economic meltdown of the COVID-19 pandemic, I found myself unintentionally holed up in southern Germany. It's a different part of the country from where Spengler and I grew up, but utterly Spenglerian nonetheless: The state of Bavaria, where I was, was where Spengler wrote and where he died. And I stayed in Bayreuth, a one-time Nazi centre seemingly connected to everything German, from Wagner to Nietzsche to the Holy Roman Empire—and of course, Spengler. That was where the popular author, under increasing pressure to back the Nazis, finally met Adolf Hitler in 1933 in a chat-with-the-chancellor that turned out mutually disappointing. Inexplicably, or perhaps very explicably, I was drawn to Decline, and I picked it up again upon returning to Canada. Over video chat, I finally asked my father why, all those years ago, he wanted to punish me with Decline. He couldn't say. Even ten years ago when he gave it to me, my father said, he had already forgotten everything about the book—not unlike, I imagine, how the mind subconsciously represses unpleasant memories. In a way I get that. Who really remembers everything they read in university? Yet if he felt he needed to pass Decline to his son, then it clearly left a mark. Reading the book, I felt somewhat connected to that forgotten moment of my father as a young man. With the pandemic, it's a connection in more ways than one. To me, a self-professed global citizen, the most jarring impact of the plague was the rising racism, stiffening and thickening borders and intensifying geopolitical competition—a reversal of post-Cold War globalization, a return to the world in which my father read Decline. I've come to think maybe all of this is indeed inescapable. This time, I finished the book, and I detected a prescience—not so much my father's, but that of that inevitable, endless march of existence, perhaps acting through him. I like to think I now know why my old man gave me Decline. * "Decline" in The Decline of the West is a linguistic false friend. Spengler uses it to refer not to a collapse or a loss of global influence or military power, but merely a cyclical transition to a different state. That lifecycle is the gist of the book. Groups of humans begin as animals, "historyless," Spengler writes, "of which the particular detail is as unimportant as the doings in a colony of beavers." The groups of humans then mature into a Culture, which marches with a collective, singular "cosmic beat." Decline says it is those Cultures, rather than individuals, that are the important organisms; it is the soul and essence of a people that manifests in its heroes and villains and pivotal events, not the other way around. To Spengler, it is pointless to debate, say, the impact of the French Revolution; the French Revolution is the impact of the inevitable path of the Western people, and other Cultures all have similar uprisings at similar stages of their developments. Those indicate a turning point, Spengler writes, when a Culture exhausts its spiritual essence and starts focusing on money and military expansion, becoming what he calls a Civilization. When that Civilization exhausts its potential, it returns to the historyless form, its people no different from "a steppeherd of gazelles"—the Spenglerian circle of life. There is no doubt a certain suspension of disbelief needed to appreciate Decline. The premise is itself the argument, and the author offers little evidence for the excessively arbitrary way he defines his Cultures or Civilizations. Why did Western Culture begin when it did and not a year earlier? Why are these few peoples part of the West and not the others? Ten years later, I found Decline no less difficult. The book is also flush with all sorts of false friends beyond the capital-C "Culture" and "Civilization," seemingly normal terms with specific, exclusively Spenglerian meanings. (Think you know "Epoch," "Time," "Space," or any of another hundred or so everyday dictionary words? Think again.) Then there is the great presumption of knowledge the book has for the reader. Flip randomly to any page and marvel at sentences such as, "The temple of Poseidon at Paestum and the Minister of Ulm"—ah, yes, of course, I know some of those words. The book is definitely an acquired taste, not unlike the Chinese preserved-food century egg—to appreciate the deliciousness requires constant exposure to build tolerance for the flavour derived from ammonia and hydrogen sulphide. The 400-page abridged version of Decline is to be enjoyed only after you get past the first 300 pages. Spengler was certainly both well-educated and proud of that fact, but he had published nothing before Decline aside from his doctoral thesis, which failed the first time because of insufficient references—a well-respected thinker, perhaps, but not the most effective communicator. He's also just a weird guy in general, out of place among German writers of his time. Born in 1880 to a postal-secretary father who disliked intellectualism, Spengler lived a lonely existence off inheritance after his mother's death, occupying his later life by collecting books and ancient weapons. Reading Decline thus requires a great commitment of labour. The late Shamil Basayev, an Islamist separatist leader in the Russian territory of Chechnya who died in 2006, had said he devoured the book in one night. That claim is as believable as Donald Trump's that he read Rage, the journalist Bob Woodward's book about him, "very quickly," also in one night. I myself took six months to read Decline, and I think I still understand only half of it. Therein, though, lies Decline's magic. The best-known Canadian fan, the aforementioned literary critic Frye, wrote of Decline: "If ... nothing else, it would still be one of the world's great Romantic poems"—a most apt description. Even if you don't feel like navigating the thickness of Spengler's argument and reasoning, you can easily feel the piercing intensity of his prose. In that way, a reader is inclined to absorb Decline in the same, much-criticized way Spengler himself conducted research for that title: through symbols and interpretation rather than objective analysis. Thus, what many fans glean from the book isn't so much the Culture-Civilization cycle itself, or really any of the specifics of Spengler's argument, but a distilled, streamlined version of it: the pre-defined life-cycles of civilizations and the fundamental differences between them, each rigid like iron, and the painful insignificance of individuals and individual actions in the face of them. It's a simple message, and that results in people's projecting their own meaning onto it. Indeed, Decline's core tenets have rippled in all sorts of directions. The separatist Basayev, already influenced by a different powerful and hard-to-understand book, waged a destructive holy war like a Eurasian Osama bin Laden. The scholar Joseph Campbell wrote his own book analyzing religions and ended up popularizing the Hero's Journey storytelling structure seen in nearly every film. Henry Kissinger, U.S. national security advisor and then secretary of state in the 1970s, was guided by Spengler during the Cold War and then gave a copy of Decline to President Richard Nixon. It's not unlike how Adam Ewing's journal in Cloud Atlas spiralled through history and seeded revolution. Such books—first they transcend meaning, then they transcend time. And everyone takes away something completely different, born from who they are and how they were shaped. * I was born a little after the Berlin Wall had fallen, after the Soviet Union had collapsed. Kissinger, who never really took his Spengler-love to a fanatical level, had long left government service. The West danced to the tune of a new breed of thinkers such as Francis Fukuyama, who famously wrote The End of History and the Last Man, arguing the rivalry between major powers was finished, that there was in fact an end to the endless beating march. The West-led liberal international order and those who stand behind it believed countries like China and Russia could one day become, in their view, enlightened like them, ultimately converted. We could be "world citizens" in a "global village"—one happy family, the belief goes. So began a new era of increasingly affordable travel, instantaneous communications, and intricate webs of supply chains that bound the world in a way previously unthinkable. Now, university students in Amsterdam and New Delhi not only speak the same English, but also get disappointed by the same Avengers movie and drunkenly puke out the same McDonald's. In a way, this current concept of tolerance and celebrating cultural diversity was also born back then. And I grew up alongside that era, speaking three languages and straddling multiple borders, shaped by it and also shaping it—a child of my time, perhaps, in the same way Jenny Sparks, the electricity superhero born on January 1, 1900, was the "spirit of the 19th century" in D.C. Comics' Stormwatch. Then came the plague, and I saw my world crack. A slew of travel disruptions and dashed plans caused me to hole up in the town of 75,000 that is Bayreuth; my personal circumstance was a small representation of something bigger. Under the weight of the pandemic, travel and international supply chains were decimated as racism and nationalism rose. Countries scrambled for medical supplies as neighbour turned on neighbour. On top of that is the rising geopolitical competition. Challengers to the West-led world order, China and Russia, have grown more aggressive—China in particular. Disinformation and intelligence attacks were and are rampant, underneath which runs an economic crusade as China restarts its economy while others are still shutting theirs down. All the while, on the world stage, China embarks on its face-mask and vaccine diplomacy to outshine a retreating United States that has become even more chaotic amid the pandemic. The November election of the next U.S. president Joe Biden and the American pharmaceutical company Pfizer's announcement of a successful vaccine trial have given the world a lot of hope. But neither the Biden presidency nor the Pfizer vaccine has yet become reality—and the plague is still raging. Post-pandemic, both ethnic and national lines will only be more starkly drawn. Spengler would say such conflict is a natural state of the world, and that the trend of optimism post-Cold War—that was the real anomaly. "Optimism is cowardice," Spengler writes in his subsequent book Man and Technics. By themselves, the pandemic or the geopolitical shifts and conflicts of either today or any day would probably be insignificant to Spengler. At best they are like the French Revolution, being the impacts rather than impactful events themselves. But to Spengler they would also be elemental and primal, like the biting wind amid snowfall or the crash of beating tides. Optimism to Spengler is the refusal to accept the timeless swings of the pendulum. Conflict is inevitable. Reading Spengler in a time of plague, I wondered if my optimism had been misplaced. I take for granted the current world's widespread sameness and ease of passage, but this is the only world I know. Just some 100 years ago, as depicted accurately in the Cinemax series Warrior, a man born and bred in San Francisco's Chinatown in the 19th century did not speak a lick of English. Maybe all this time, there had been no grand arc of humanity moving toward a better end—it's all been just part of a cycle. After all, the Russian leader who's taken it toward its current confrontational path had had his world view shaped by the Soviet Union's collapse. The West may have had optimism for Russia post-Cold War, but in the ruins of the old regime, Vladimir Putin was awakened. Fukuyama's The End of History aged terribly, and he eventually changed his tune. Reading Decline, I recalled the ending of Alan Moore's graphic novel Watchmen. A victorious Adrian Veidt, hell-bent on what he viewed to be his mission to save the world, says: "I did the right thing, didn't I? It all worked out in the end." Dr. Manhattan, an omnipotent being who can see past and future simultaneously, responds: "In the end? Nothing ends, Adrian. Nothing ever ends." I'd never really grasped the significance of that. Then I did. Those who recognize that concept of inevitability and unendingness are "men of race-quality," Spengler writes, in step with the cosmic beats of their people. The term "race-quality" is controversial, to say the least, but it's another one of those Spenglerian false friends. Race to Spengler is small-C cultural and never biological; being of race-quality is just one of two parts of a binary concept: you're either in sync with the collective organism that is your Culture or Civilization, or you are not. Deep one night, it clicked: With my growing up across borders and constant travel and switching of the languages I speak, of course I view the world the way I do, and of course I found Spengler and the pandemic world's deepening divisions jarring. I am not a man of race-quality. My father, however, is. * My great-grandfather on my mother's side was a police chief in the Japanese-controlled north that in Spengler's day was called Manchuria. When China took it back after the Second World War, he was put in prison. His daughter, my grandmother, never talked about him, and I know little of that side of the family beyond him. Chinese history is turbulent, marred with conquest, revolution, warlordism, and civil war. There are no family records I know of. Such is the way for most Chinese people. But my father's side is different. That side of the family hails from near Beijing, tracing its lineage to Ming Dynasty power struggles, when the great games of high lords killed so many that people had to be brought in to repopulate the land. There is little information as to what specifically my forebears did. My father's grandfather was a mom-and-pop businessman of little note. But my father's ancestors were clearly important people at one point, given that his family records date back to a time when most people couldn't read. Ironically, most people today can't read our family records either, which are in centuries-old Classical Chinese. My father is the exception. He is the only man I know who can read ancient texts. He himself doesn't deem that spectacular, but he talks constantly about history, familial or otherwise, with such an intense interest that even his younger brother makes fun of it. There is "history" within my father—another one of those Spenglerian words. That's not news to me, but I had never understood or even tried to process that fundamental element that makes my father tick. I know it only in the same way I learned my family history from my father—a piece of fact, a quantum of information, the significance of which is no greater than items on a restaurant menu. Reading Decline changed that. I don't think I will ever be a Decline fanboy like Kissinger or Basayev, and maybe I will forget this book like my father did. But reading it during the plague, for a moment, he and I transcended decades, almost becoming two of the same man separated by time. It's a strange feeling, to say the least. There's the satisfaction of a connection forged, the feeling of firm feet crunching upon fallen leaves. I also felt as if I was regaining something lost, like realizing the distinct smell of home after a long trip away. But there was also a touch of sadness tugging at the edges. At first I couldn't place the sensation. Only after finishing Decline did I realize what it was. The book made me appreciate the opposing side to my long-held optimistic world view—it was that Spenglerian cosmic beat within me, stirring like bone-ache ahead of the storm. Why my father gave me Decline—perhaps there's no why. Like the French Revolution, like the pandemic, like every other event in human history that we as participants may feel is significant—Spengler himself would say the gift of the book has no intrinsic meaning. That I would question my optimism and come to know the unending march of existence that is and always was—it was simply inevitable.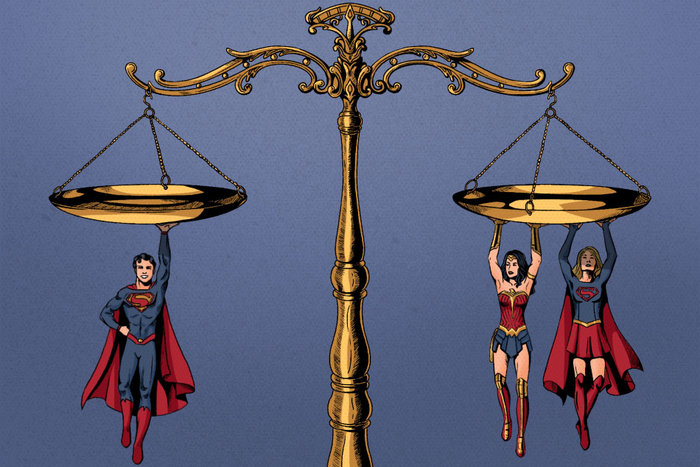 The fight for female superheroes in Hollywood.
On a good day, to someone like me, superheroes are a juvenile distraction, like deep throating a box of Nerds when you're old enough to know better. On a bad day, they are a capitalist virus, multiplying across the culture and eclipsing everything in their path. Maybe it's conceivable for one good guy to destroy one bad guy, but how does one person—even one person with all that power—fix a world whose enemy is itself? The day I spoke to Supergirl, May 30th, a global pandemic had pushed the American death toll past 100,000, protests had broken out across the country over the killing of yet another Black man, George Floyd, and the U.S. president had tweeted, "when the looting starts, the shooting starts." It sounds like the ideal setting for a superhero to suddenly materialize and clean house, but that's not how it works. One bad apple is not responsible for this dystopia, this is a corruption embedded in our soil. So maybe it was the world that was cloudy and not the Zoom call that was blurry when I spoke to Helen Slater. Either way, she looked mortal in a way I didn't remember her in 1984, when she starred in the first ever female-led superhero movie. Instead, I remember her in Supergirl as white blond, bowl eyed, diaphanous, the kind of soaring Aryan beauty that can only be created in captivity, or at least with a lot of bleach and blusher ("I'm Jewish," Slater says). More than 30 years later—me 40 and not 4, her 56 and not 19—Slater's hair is still long and light, but it isn't white. She wears heavy-framed glasses that she keeps punching up her nose. She says her daughter is teaching her about fourth wave feminism and that she is studying mythology. Slater is grounded in California, but she may as well live right next door. Because at this moment she is as impotent as the rest of us. White supremacy, patriarchy, transphobia, every other phobia—the roots of inequality have so invaded the core of society that the very notion of a single solution, let alone a superhero to provide it, is not just a fantasy, it's an affront to reality. And yet we are overrun by superheroes. They are predominantly white men, though some superheroes of colour have recently emerged; more persistently celebrated, however, seem to be the women, most of them white, as though female-led superhero films are the last bastion of feminism. And with the December release of Wonder Woman 1984, it's impossible for me not to think of Supergirl, which was released in 1984, two stories with identical time periods made thirty years apart. It's impossible not to think about how much has changed and how much hasn't. Women still don't own superheroes, of course, but are superheroes even worthy of them? *** You would think that the decision to make the first female-led superhero movie would be a monumental one. You would think that, but only if you thought that way. The kind of people who think that way aren't usually the kind of people who make those kinds of decisions. Businessmen make those kinds of decisions. And, sure, some businessmen are culturally inclined, some can think abstractly. But a lot of them don't. A lot of them think in money and that's it. In Hollywood, those kind of businessmen (and they are usually men) care about movies insofar as movies mean box office. A good movie makes good money, a bad movie doesn't. Those are the kinds of men who made Supergirl. "For us, as producers," Ilya Salkind told Film Comment in 1983, "the point of making a film is that moviegoers looking through the newspaper pages in any big city will want to see . . . one film!" The Salkinds were a kind of producing family dynasty. Grandfather Mikhail worked with his son, Alexander, the money guy, and his grandson, Ilya, the creative one, on The Three Musketeers and The Four Musketeers. It was on that set that Alexander, whom Ilya described to me as "crafty" with money, became infamous for being the first producer to shoot two films at once (the Salkind Clause was subsequently created by the Screen Actors Guild to keep one contract from being stretched across two projects). In 1974, Alexander and son were looking for a new project when, out of the blue during dinner one night, Ilya said: "Why don't we do Superman? He's got power, he flies, he's unbelievable!" To do that, the Salkinds had to get the rights from DC Comics. Ilya called the process a "pain in the ass" involving months of negotiation and even a draft of the script. In the end, though, they secured the rights to Superman for twenty-five years. And not just Superman. Supergirl isn't as old as Superman. Kara Zor-El first appeared in Action Comics in 1959, two decades after her cousin, as a kind of secret sidekick with similar powers—superhuman strength, speed, flight. While she was created by men, she did enter an industry already occupied by Wonder Woman. And if Superman is the Übermensch, Wonder Woman is the Überfrau. She is the female superhero against which all other female superheroes are compared. It's common knowledge now that psychologist William Moulton Marston created Diana Prince (who was drawn by suffrage cartoonist Harry G. Peter) in 1941 as a kind of catch-all antidote to comics' toxic masculinity. She appealed to lefties because she was an immigrant from an all-female island encouraging women to use their powers to act in solidarity for peace. She appealed to righties because she was a conventionally attractive white cisgender heterosexual who uses violence to get her way. "She combines multiple ideologies in one body so anyone can see in her what they want to see and that's I think what makes her so popular," explains Professor Carolyn Cocca, author of Superwomen: Gender, Power, and Representation, and whose latest book Wonder Woman and Captain Marvel: Militarism and Feminism in Comics and Film was released in August. Supergirl had to wait until the late Sixties to become the lead, by which point feminism was in its second wave. This culminated in Gloria Steinem throwing Wonder Woman on the cover of Ms. Magazine in 1972. Four years later, the most accessible female superhero in the world would get three seasons of her own television show, with a couple caveats. As producer Douglas S. Cramer put it, "She should be built like a javelin-thrower but with the sweet face of a Mary Tyler Moore." That would be Lynda Carter. In her starry trunks and scarlet bustier, both of which got skimpier as the seasons progressed, her Wonder Woman became the iconic female superhero. Despite the character's activist origins, however, ABC didn't take her particularly seriously. Wonder Woman was clearly satirical. It had a super cheesy theme song—"In your satin tights,/fighting for your rights"—used comic book-style speech bubbles, and its pièce de résistance was a ridiculous transformation involving a slow-mo beep-laden twirl. "Please, whatever you do, don't ask me what I think of women's lib," Carter told Orange Coast Magazine two years in. "I've heard that question so many times I could scream." It was a good way to avoid explaining why the first time we see Diana, she is running through a jungle in a gauzy pastel teddy and big hair like she's in Valley of the Dolls. "There's a reason it's called jiggle TV," says Cocca. "There's a lot more running than you need to see." Which is not to say Wonder Woman did not touch on feminism—it couldn't really avoid it. "Any civilization that does not recognize the female is doomed to destruction," Diana says in the pilot. "Women are the wave of the future and sisterhood is stronger than anything." It's just that she says it while torturing the woman beside her. *** Superman III was "a disaster." Ilya tells me this no less than three times, with the same flattened gravitas each time. It was bad enough that the Salkinds chose to start a Supergirl franchise instead of continuing with Superman—it seemed to be less about wanting to make Supergirl than about not wanting to make another Superman. Everything about the way Supergirl was made signaled her second-class status. While the budget for Superman was $55 million, the budget for Supergirl was $35 million. While the director of The Omen made Superman, the director of Jaws II made Supergirl. While Christopher Reeve was paid $250,000 for Superman and Superman II (amounting to $125,000 each), the actress hired to play Supergirl was paid only $75,000. When I brought up the comparatively low fee to Ilya, he remained unfazed: "I mean, she was totally unknown." That part is true. Helen Slater had just graduated from a performing arts high school when one of her agents put her forward for Supergirl's best friend while the other suggested her for Supergirl. "I don't want to go up for the friend, I want to go up for the lead part," Slater remembers thinking. So, her mom sewed her a costume, including a cape. "I remember feeling very self conscious that I had maybe gone too far," she says. But she had brought a copy of Moby-Dick to the audition because she was supposed to be reading it during her scene and she remembers casting director Lynn Stalmaster commenting on that. It was one of the "little sign posts" that told her she was doing well, despite the nerves. To get an idea of what all of this looked like, you can find images online from Slater's 1982 screen test. Despite the big hair, the cheesy red headband, and the bib-like cape, she looked as earnest as she would on screen. The moment Slater was cast as Supergirl was actually caught on film because a documentary was being shot around the production. "I probably cried, right?" she says. No, she didn't. She appears surprisingly poised, in fact. The footage shows Slater being called into an office, ostensibly as a farewell, when the news is sprung on her. "It seems you have the part," she is told. "Really?" she says. "Oh my gosh. Oh my God. Alright." Slater explains that she came from a school that considered theatre the be-all, not television or film. She didn't think she was the best actress, nor did she think this was the best part. But she knew it was big. "The feeling was just so much excitement that I might be able to make a living at this," she says. In press from the time she looks perpetually awestruck. In behind-the-scenes footage, she is wide-eyed. Slater was so wide-eyed, in fact, that she didn't question the quality of the script ("You feel you've been chosen for something," she explains, describing her younger self as "compliant"). Nor did she question Faye Dunaway being given first billing. Presumably Dunaway was also paid a lot more, though Slater doesn't begrudge her own low salary: "For me, that was more money than I could ever imagine." Though Slater grew up in a "broth" of strong women—an activist mom, an academic step-mom—she was only 19 when she was cast as Supergirl. And this was the Reagan era, the era of the conservative backlash to second-wave feminism. As Slater put it, "I still felt so much of my identity and what mattered was how men viewed me." To get an idea of how they viewed her, consider People Magazine's December 1984 issue. In an article titled, "My Dinner with Supergirl," Scot Haller writes about Slater's chest growing though workouts and inquires whether she thinks Supergirl has sex. "What a strange question," the actress replied at the time. When I bring up the interaction during our interview, Slater doesn't remember it. What she does remember is making the film itself. "It had a male director, it had a male writer, it was male producers," she says. "It was very female diminished in a lot of ways." Set footage bears this out, showing a good number of the male crew on set (including director Jeannot Swarcz) shirtless in jean shorts. In the middle of them all, Slater is in head-to-toe Supergirl regalia diligently performing her duties. "Helen's beautiful, but not threatening to other women," Ilya said on the Supergirl press tour in 1984. It was another way of stating the persistent unofficial rule in Hollywood that all female protagonists must abide by: be relatable. It was actually less about Slater being non-threatening to women, more about her being non-threatening to men—where Superman was strength and power, Supergirl was elegance and style. Whatever feminist gains Wonder Woman, and protagonists like Princess Leia and Ripley, had made, the Eighties' conservative retaliation against progressive movements as a whole helped ensure that female superheroes didn't get too fierce. This backlash, the plummeting newsstand sales of comics, the rise in specialty shops to fill the void, and a loosened comics code all converged to create an exclusionary fan base that, according to Cocca, was "older and more male and more white." This demographic increasingly preferred hypermasculine male superheroes and hypersexualized female superheroes—basically everything they couldn't have. Moving into the Nineties, comics got even more hostile for women, the art more pornographic, the stories more violent. An Archie reader forever, I remember visiting Toronto's Silver Snail comic shop when I was a teenager in the Nineties. I always felt out of place. And I never went in alone. *** There was a 20-year gap between the first major female-led superhero film and the second. In the intervening years, the circumstances hadn't much changed. In 2004, Catwoman was as much of an afterthought as Supergirl had been in 1984. It was also a spin-off, this time from Batman, and, after a decade in development hell, it was rushed into production when another Batman movie—Batman vs. Superman—was dropped. The Batman series had reintroduced Nineties audiences to Catwoman, but director Tim Burton's retelling was still very much within the realm of comic books' fantasy world. It was Marvel, first with X-Men in 2000, then with Spider-Man two years later, that relocated superheroes to modern day reality. X-Men may have had three male stars, but it also had four significant female superheroes, most notably Halle Berry as Storm. A year later she would become the first (and only, so far) Black woman to win an Oscar for Best Actress (for Monster's Ball). Three years after that she would lead her own superhero movie and be the first Black woman to do so. Unfortunately, the movie was even worse than Superman III. Catwoman shouldn't be as bad as it is. The budget was a healthy $100 million. A couple of women were behind the scenes this time—Denise Di Novi was one of two co-producers, and one out of its six writing credits was playwright Theresa Rebeck—and the star had just won the most prestigious acting award in Hollywood. Yet somehow all of this still coalesced into a third-rate music video. French director Pitof (yes, he goes by one name) never once lets us forget he is an effects guy, zooming and panning across every scene to the point of regurgitation. The flimsy plot has Sharon Stone fully camped out as a beauty brand ambassador shilling cream that turns your face to rock. Berry, meanwhile, seems to have aimlessly wandered off of the Dolby Theatre's red carpet into the role of a meek "ugly" graphic designer whose ethereal beauty fails to be constrained by a few errant strands of hair and some baggy tunics. Her self actualisation requires being thrown off a viaduct and swarmed by an army of cats, which turns her into a half-naked wall-climbing femme fatale. Catwoman paws at feminism—"Catwomen are not contained by the rules of society," Berry's character says—but this soft-core fantasy is still bound by the limits of the male imagination. The film is very much an expression of a popular brand of feminism from the early aughts, just as Elektra would be a year later (another spin-off afterthought rush job, this time from Marvel's Daredevil, with Jennifer Garner playing a bustier-clad assassin). While real activism could be found that year in Washington's birth control march and in personal blogs by a diverse array of young women, popular culture preferred a more photogenic brand of lipstick feminism. Practitioners performed their sexuality as a means of subverting male strictures on women's bodies, except that their behaviour happened to play into the very male gaze it claimed to be challenging. As Ariel Levy writes in Female Chauvinist Pigs: Women and the Rise of Raunch Culture: "Proving that you are hot, worthy of lust, and—necessarily—that you seek to provoke lust is still exclusively women's work." Has a male superhero ever been asked, like Elektra, if he has time to get laid? Female superheroes may be immortal, but the Gods remain men. The failure of Catwoman and of Elektra became a self-fulfilling prophecy—the work that featured women was not as good, which, as Marvel's CEO later made explicit, proved that work that featured women was not as good. In the meantime, Christopher Nolan changed the superhero genre for good in 2005 with Batman Begins, followed three years later by The Dark Knight, which gave superheroes real gravitas, which made them worthy of cinema. That same year, 2008, with the brighter, wittier Iron Man, Jon Favreau made certain there would be no turning back. Because of them, Marvel and DC and everyone else was suddenly all about the IP. If you have the good fortune of not knowing what that stands for, it's intellectual property, which is to say, any idea or character or story that already exists, that has in some sense been tested already (see Batman, see Iron Man, see any other comic book character in existence). And as you run your way down the IP, from the most popular superhero to the least, from Marvel to DC to everyone else, you are working predominantly with male characters because those are the ones that were originally pushed. Well, DC had Wonder Woman. She had done well on television. In 1976. But a movie? There was no successful precedent for a female-led superhero movie. And Hollywood needed one. Hollywood is one of the most precedential industries around. Even if that precedent is often misguided. "Conventional wisdom is so easily proven false, it's really a conventional fear," explains Cocca. "It's based on how we devalue women so we assume men don't want to watch women, but we value men, so we assume women will watch men." Hollywood is risk averse, it needs certainty, at least a little bit, and there was nothing that suggested a woman-fronted superhero movie could be successful. Alien? No, that was a sci-fi movie. Terminator, too. Xena? Buffy? Alias? TV, TV, TV. But female-led superhero movies? They all bombed. "Where are all the female superheroes to save the world?" Hannah Gill asked in the Scotland Herald in 2004. Three years later, Mother Jones reported on "the new wave of feminist fangirls" who had their own websites and "hate nothing more than when real-life problems like the glass ceiling intrude on their escapist fantasies." As the aughts chugged along, this generation of feminists brought a backlash to the backlash, signalling that progressive movements were back on track. Online growth meant comics were accessible outside exclusionary zones, and with the boom in superhero movies and series, the audience broadened, conventions became more inclusive, and that more diverse fan base became vocal on social media. "When you put all those different kinds of pushes together you do start to have the hiring of more diverse people behind the scenes," Cocca says. That's where Melissa Rosenberg comes in. In 2010, her gritty series based on the Marvel comic Alias was supposed to appear on network television (a less risky proposition than film). Superhero Jessica Jones had a dead family and functional alcoholism and a knack for investigating. She was also goth hot and super strong and could jump really high. ABC passed in the end, but after Disney ransacked its IP to make a bunch of shows leading up to its mini-series The Defenders, Rosenberg was recalled. Her updated pilot, which has more than a passing resemblance to the hardboiled teen cop show Veronica Mars (precedent!), hit Netflix in late 2015. Jessica Jones starred Kristen Ritter in a hoodie and combat boots and was praised for its handle on trauma. If Jessica Jones owed The Dark Knight, the new Supergirl TV series owed Iron Man. Set to premiere the same month as Jessica Jones, CBS moved its launch a month earlier. Once again, the show was somewhat reactive, with co-creator Greg Berlanti basing his version of Kara on Ginger Rogers, who "had to do everything Fred Astaire did but backward and in heels." Like Iron Man, Supergirl is high on gloss and high on quips, though Supergirl herself has the same doofiness Superman did way back in 1978. She also preserves the dregs of male fantasy. Star Melissa Benoist expressed discomfort with her character's signature micro mini, while Supergirl has often been accused of pandering to feminists. (A little less sophisticated than Jessica Jones, this series includes lines like, "Supergirl? We can't name her that! Shouldn't she be called Superwoman?") But while Jessica Jones was cancelled last year, Supergirl remains afloat (its sixth season, airing next year, will be its last, but a new spin-off, Superman & Lois, replaces it). Television executives seem to prefer their female superheroes in line with their predecessors. That Helen Slater appears in the Supergirl series as Benoist's foster mom only underscores the proximity of the past. *** While Superman took place in a big city and a bustling newsroom, 1984's Supergirl was restricted to a small town and a smaller school. Even its sexism was banal: the heroine narrowly avoids a sexual assault pretty much the second she arrives on earth, her schoolfriend cautions her not to show off her smarts, she is saved multiple times by a himbo, and in the final stand-off, the worst insult Supergirl can conjure up for Selena, the woman trying to kill her, is that the older woman has no friends. Though planes were flown over Cannes to announce Supergirl just as they had announced Superman, the latter made five times its budget at the box office, while the former made less than half its own. Film critic Roger Ebert seemed genuinely disappointed by Supergirl's mishandling. "There's a place, I think, for a female superhero," he wrote. But it wasn't 1984. Slater thinks one of the reasons the film didn't fly was because of the gendered expectations around the genre: "It was really coming up under the veil of the Superman movies and male superheroes." And while she would have loved for it to have been a success (and, presumably, to have made the two sequels she was contracted for), she wasn't too broken up about it all. "I remember the feeling being that I'm not going to get stuck the way Chris got stuck," she says, referring to Superman star Christopher Reeve. "I felt genuinely that I got away with the best possible scenario. The movie didn't do so great, but I still got in the door enough that I could keep working." No wonder 2017's Wonder Woman took forever to get here. In 2007, a Joss Whedon feature based on the character was reportedly cancelled and, in 2011, a David E. Kelley pilot was, too. In 2013, DC Entertainment president Diane Nelson said that Wonder Woman was a priority but, "we have to get her right, we have to." While the cancellation of Batman vs. Superman cursed us with Catwoman, Batman v Superman made Wonder Woman possible. Released in 2016, Batman v Superman: Dawn of Justice was the first time Wonder Woman appeared in a live action film. She took the form of Gal Gadot, who, like Lynda Carter, was a statuesque former model. As an Israeli expat, Gadot (who had also appeared in four Fast and the Furiouses) had served time in the army, a detail both Hollywood and the press couldn't seem to get enough of. She was a dream come true for the superhero genre: a kick-ass supermodel. And though she appeared on screen for less than five minutes and only had a handful of lines of dialogue (her grunts take up more screen time), she left a lasting impression. "I think she deserves grand cinema," director Patty Jenkins says on the Wonder Woman Blu-Ray. Jenkins had in fact pitched a Wonder Woman movie in 2010, a story that centered around Steve Trevor, the pilot who crashes near Diana's island, but DC passed. Instead they went with an origin story conceived by Batman v Superman's director (Zach Snyder), one in which Steve acts more as Diana's chaperone to 1918-era Europe. DC initially hired Michelle McLaren to direct, but "creative differences" sent them back to Jenkins. She pitched Wonder Woman as the ideal universal woman, not unlike Superman for men. She wanted to make something that hearkened back to the first modern superhero film, Richard Donner's Superman, the implication being that this would be the long-awaited first modern female-led superhero film. And it lived up to the burden. Wonder Woman is exponentially better than any of the female superhero movies that preceded it. It has a better script, better direction, better effects, better acting. It is grandiose, transcending the pages from which it was born, just like Batman Begins, just like Iron Man. But as Wonder Woman's mother tells her, "Be careful in the world of men, Diana, they do not deserve you." There appeared to be a concerted effort not to make Wonder Woman about politics, which is to say not to make it about feminism. That makes sense if you want to appease fan boys, but it makes less sense when you realise fan boys appear to consider any progressive change political. Discrimination is also political. And fourth wave feminism is here whether Hollywood likes it or not. So, when Jenkins says of Wonder Woman, "the idea of sexism is completely absurd to her," the same cannot be said of Wonder Woman. None of the choices made in the film have been made in a post-sexist world. It says something that the most powerful women on Diana's island are white and that Diana was not conceived by her mother out of clay (as she was in the comics), but by a man and a woman. It says something that the friends Diana fights alongside are not women (as in the comics) but men, and that the enemy she fights is a man, not a woman (as in the comics). Diana in the film is also quicker to violence—Jenkins has said the most important scene for her was the war scene—than she ever was on the page. In Cocca's words, "They tried to center this female character but they got nervous about it." *** Captain Marvel was designed to be Marvel's "big feminist movie," star Brie Larson told Entertainment Tonight two years ago. The film's release on International Women's Day in 2019 was in line with this plan. That this release date was the culmination of various scheduling conflicts with male-led superhero films gets closer to the truth. As opposed as its approach to politics was from Wonder Woman and as tonally different as they were, Captain Marvel wasn't so dissimilar. The heroine here also wore red and blue and gold and was also a soldier and also had a boyfriend in the military. "Both of them are created to be feminist but both of them are also created to be militarist," says Cocca. Captain Marvel and Wonder Woman are alike for a reason. It's hard enough, beyond their super powers, to distinguish male superheroes' individual personalities on screen, but it's even worse with the women, who always seem to be a generic mix of vulnerability and strength. But either you're an individual, or you're an everywoman, and an everywoman has a better chance of representing the underrepresented. Two months before Wonder Woman premiered, Anna Boden and Ryan Fleck—the duo behind the indie films Half Nelson and Sugar—were announced as the co-directors of Captain Marvel. Boden, the first woman to helm a Marvel Cinematic Universe film, tells me they were fans of the 2013 independent film Short Term 12, in which Larson played a supervisor at a group home, and always wanted to work with her. "It's her humanity, you know, and how in touch she is with her emotional world," Boden explains, "and that in combination with a super powerful hero got us really excited to tell a story about somebody who maybe was trying to push that part of themselves down." At the same time, they didn't want their movie to be too serious. I asked Boden if that Marvel CEO email from 2014—the one in which Ike Perlmutter cited Supergirl, Catwoman, and Elektra as reasons not to make more "female movies"— was added pressure for them, but she said no. "We felt pressure to make something good," Boden said. "I think that all Marvel directors feel a lot of pressure to make a movie that is successful because all their movies are successful and you don't want to be the one that just like completely fails." Captain Marvel is good enough. It takes a character that was introduced in 1968 as a love interest and turns her into a fully formed heroine whose pugnacious alien side is at odds with her tender human side. Larson is funny and charming in a way that reminded me of Chris Pratt in Guardians of the Galaxy. The musical cues were similarly jukebox, if a little more glaring—playing No Doubt's "I'm Just a Girl" during the huge fight scene was a little on the nose—and it does hammer on a lot more than it needs to about Carol Danvers's mortal sensitivity. Captain Marvel doesn't announce itself in quite the way Wonder Woman did, but it ultimately passed the billion-dollar mark, even if it didn't make a huge impact beyond that. Still, it's hard to gauge exactly why Boden and Fleck are not involved in the sequel; Boden seemed to be weighing her words very carefully when I asked about that. "I can't say exactly, it's just that we're"—long pause—"moving on to doing other stuff." And then the publicist abruptly ended the conversation. *** This is supposed to be the year of the female superhero and, maybe so, but what does changing the gender of a well-established genre really mean? From Supergirl to Jessica Jones to Captain Marvel to Wonder Woman, the players may have changed, but the game remains the same: The men made the rules, now the women are just operating within them. Is it even that many women, anyway? While fan outrage makes it seem as though superheroines are taking over, per Cocca, "it's a really really small change, you know, numerically." Film, television, comics, each of these media only has women starring in under 20 percent of its titles. That may be a 300 percent growth from a decade ago, but that doesn't mean the representation is fair, it just means it's slightly less unfair than it was. Hollywood may want to diversify its audience, but not at the expense of the old one. That means you start with white women, maybe some men of colour, but women of colour? They may make up the majority of earth but they make up the minority in superhero movies. The only way to keep female characters from being burdened, from being basic, is to have more of them. That way each one doesn't shoulder all the pressure of representing an entire gender. But to have more of them, there has to be more diversity behind the scenes, so that homogenised groups of executives at profit-oriented companies are not making all the same decisions. "While there are a number of popular, strong, complex female superheroes," Cocca writes in Superwomen, "in general what we see is underrepresentation, domestication, sexualization, and heteronormativity." But I don't want to sound too pessimistic. It is something to go from 19-year-old Helen Slater being given one shot at Supergirl by a man to 34-year-old Gal Gadot co-producing and starring in a four-film Wonder Woman franchise directed by a woman. And despite the pandemic, a number of female-led superhero movies are still set to go in the next few months besides Wonder Woman 1984. Cathy Yan's recently released Margot Robbie vehicle Birds of Prey was followed in August by The New Mutants, an X-Men spin-off starring Maisie Williams, while Cate Shortland's Black Widow starring Scarlett Johansson is still on Marvel's slate. Not to mention Chloe Zhao's Eternals, which will be fronted by Angelina Jolie and Gemma Chang in 2021, and talk around the role of the Black Panther potentially being taken over by Letitia Wright following Chadwick Boseman's sudden passing. Female superheroes are so in vogue right now it's virtually impossible to keep on top of which ones are coming when and how and with whom in charge. But in case you're getting too excited, as one of those barely considered last questions I sometimes absently put to sources, I fully expected Cocca to laugh off my pessimism when I asked what there was to say there wouldn't be, at some point in the future, another backlash? "Nothing," she responded flatly. "Certain people have to prove themselves over and over." Oh. *** Supergirl may be one of the weakest superhero movies around, but it still has one of my favourite scenes of any superhero movie ever. It's a moment around 15 minutes in that was absent from the release I saw as a kid. In it, Supergirl has just landed on earth. After zapping open a daisy with her eyes (just go with it), she discovers that smelling that same flower sends her floating above the ground. Delighted, she wiggles her red-bootied feet and squeals as she stretches her arms wide and her chest out and floats from rock to rock, before gliding for a long spell through the trees. Slater was on wires to shoot this scene, which only really allowed her to move her arms, but several months of practice results in an entrancing "flying ballet" that has her gently swooping upside down and around, her primary colours popping against the comparatively drab landscape and Seventies music. As opposed to contemporary superhero films where everything is amped to the extreme, Supergirl's juxtaposition against this prosaic backdrop makes her movements, her figure all the more magical. It's unfortunate that when TriStar pushed to make Supergirl shorter, according to Ilya, this is what was cut. It's unfortunate that what remains is Supergirl predominantly using her powers in the context of conflict, rather than in stolen moments of peaceful solitude like this. Because at a certain point you have to question the very idea of the superhero at all. The idea of the exceptional individual, whose superiority manifests in their power to combat and to destroy. Even Supergirl herself finds it unfortunate. "It would be great for me, selfishly," Slater says, "if we saw more, in the spirit of feminism—true feminism—just a wider range of women carrying the mantle that are not necessarily vaulted or held up for their ability to conquer." She'll have to look beyond Wonder Woman 1984. The sequel to Wonder Woman is about the greed that led us to where we are today, sure, but it is also made within an industry that is itself a symptom of that greed. Diana returns in Reagan times to face a Trump-type (Pedro Pascal) against a backdrop that is now a trope of retro pop culture: the Eighties mall. The film's release was originally pushed to October 2 in the midst of the pandemic, which you could argue is because it looks better on the big screen. But, again, it's really about the numbers. It's more lucrative to have a theatrical release than a direct VOD release, as together they allow a costly film like Wonder Woman 1984 (budget: $175 million) to profit. Which may be why, pushed again to December 25, in a climate that is seeing very few people in theatres, the film will still premiere simultaneously on screen and streaming on HBO Max (a move which was reportedly made to bolster the fledgling service, though international markets without HBO are restricted to a theatrical release only, from December 16 on). Regardless, with the industry's iron-clad hold on superhero product, I haven't been able to see the film. Even Vogue, which featured Gadot on its May cover, was only shown half an hour at the Warner Bros. lot (for all of that, Vogue's verdict—"it is an all-encompassing and visually stunning (and quite loud) experience"—tells us nothing). In an interview with Collider in December, Jenkins took pity on her public and revealed that the Orwellian date of the title doesn't just serve as a setting for Wonder Woman 1984, but as a metaphor for today, in which our excesses have virtually sunk us. "I was like, What does Wonder Woman—if Wonder Woman is half God and is wise and kind and loving and generous in this way—what would she say about our world right now? How would she encounter that?" From what I can tell, she encounters it much as she has encountered everything else, with a lot of kicking, lassoing, yelling, and bullet-dodging, leaving plenty of destruction in her wake. But perhaps that's the big joke. That the tagline, "a new era of wonder," for a film set in the past, in the end reminds us that we are doomed to repeat ourselves.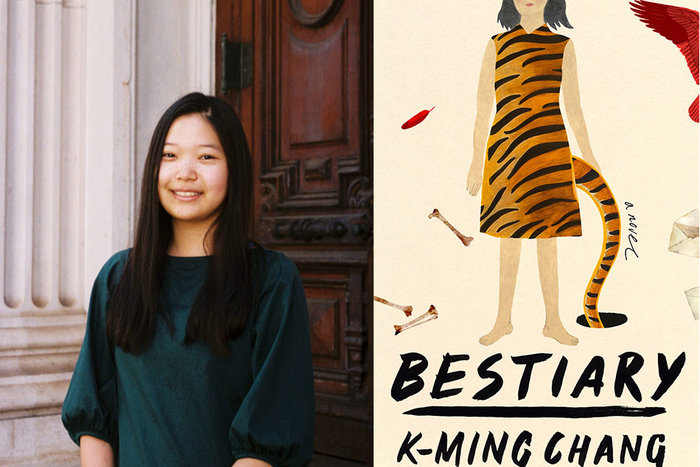 The author of Bestiary on mythmaking, how grossness co-exists with beauty, and changing your destiny.
K-Ming Chang was born in the year of the tiger. According to the zodiac, tigers have a strong sense of justice and resist being held back by rules. An unwillingness to be disciplined. This speaks to the spirit in which her debut novel, Bestiary (Hamish Hamilton), unfolds: vivid, thrilling prose-poetry that traces the lineage of three generations of women wrestling with their Taiwanese heritage. The present-day protagonist, Daughter, is raised on a diet of spoken legends and folklore passed down by her mother. One of these myths includes the Fujianese/Taiwanese myth of Hu Gu Po, a tiger woman who eats the toes of children and calls it "snacking on peanuts." It's not long before the myths seep into and corrupt the rhythms of everyday life: Daughter soon grows a tiger tail from an inflicted wound on her back, starts to fall in love with a classmate, and begins a larger-than-life project of translating her grandmother's handwritten letters and coming to terms with who her history belongs to. The imagery of Chang's novel is enchanting, hypnotic, a burst-of-energy, up-in-arms kind of nostalgia-induced nausea: the seams of pillows splitting when bitten into; geese rotting in reverse; uneaten jars of baby food; salty fishdaughters with sequin scales; landscape paintings visible in underwear; suns sagging in the sky; spit dyed with fruit; fog that looks like whisked eggs; sweat that smells like sweet pudding. It's a soupy, escapist world that welcomes forgetting a sense of control or normalcy. Over email, I spoke with Chang about how she practices self-care, writing Emily Brontë fan fiction, and returning to childhood diaries as a source of inspiration for novel-writing. Nathania Gilson: A pattern I saw woven through Bestiary is the tradition of oral storytelling carried through three generations of family members, across cultures, borders, and time. What were your own experiences of growing up around other peoples' stories? And how did you learn to interpret voices and gestures on the page? K-Ming Chang: The tradition of oral storytelling is deeply important to me. Because of barriers to literacy, oral stories were often used as the primary way of recording history and myth. They were also incredibly funny, dark, winding, and strange. When I was a child, I was most interested in stories about me—I was very narcissistic!—and I also listened devoutly to stories that felt like allegories for my life. When I was little, I only listened peripherally to stories that were about generations of my family and war and women, but as I grew older, I realized that my desire to tell stories was intimately connected to the oral tradition's embodied-ness, and the sense of freedom and flexibility that comes with when a story is detached from an authoritative text. I grew up listening to others' stories, and listening to people narrate lives that were not their own, so I loved writing effaced first-person narrators and observers and witnesses. I always felt like a witness: watching, waiting to intervene. The way I interpreted voice and gesture was to center the body on the page, to continually remind the reader that the story is coming from a body; a mouth. It's being performed. Something else that comes up in the novel is the queering of mythology through mishearing. The narrator, Daughter, listens to her sibling Jie talk about two girl ghosts kissing in (cleaning) the creek. In your research (living, reading, connecting the dots between historical events and present day), did you come across anything that sparked new ways of thinking about how legends, myths, and superstitions become a way for people to write themselves—or their experiences—into existence? Yes, absolutely! I think so much about queerness is about myth-making, inventing a story and a future for yourself. Queerness is an act of imagining. I think that people often think of myths and folklore as a thing "of the past." But folklore, to me, has always been about futurity. Myths are about world-making, and so is imagining the future: imagination is a tool and a weapon that allows us to tear down and rebuild. Similarly, the mythic voice and mythic scope of storytelling allows me as a writer to reimagine the world; to probe possibility. For the characters in the book, harnessing myth and redefining it is tremendously powerful, akin to transforming the rules of their reality. Feces, vomit, spit, farting, and blood are ever-present in Bestiary. What was the choice behind mentioning the grosser details of being alive? This is definitely something I only became aware of after people started reading the book and commenting on its grossness, which I really appreciated—I wasn't able to see it myself! I think that it's very natural in my family and with the people I'm intimate with to discuss the body and excrement in a shameless way. That these boundaries of what's proper often break down when we're with the people closest to us. The characters in Bestiary are extremely intimate and close-knit, and because of class, they're also not able to separate themselves from the shit of the world, because they literally have to work in proximity to it, like how the mother character works at the chicken farm and scrapes poop from the floor. I also wanted to entwine the "grossness" of life with beauty and associate it with intimacy and closeness rather than with shame and disgust and distance. I think our first instinct is to always distance ourselves from things we're ashamed of, and in Bestiary, I think the characters resist shame and dissociation, and instead feel deeply attuned to their bodies. One of my favourite things about the book was watching Daughter become friends with Ben. And seeing their mutual desire and admiration for one another grow into something bigger. A bond forms between them through the act of translating Daughter's Grandmother's letters. Were there any examples of female friendships or romances in literature or popular culture that you looked to, that either lit a spark or gave shape to this one? I'm so glad that you mentioned Ben and Daughter, because they were such a joy for me to write! I think that rather than looking to examples of friendships between girls in literature, I drew more from experience. I recently re-read my childhood diaries and was swept away by the intensity of what I felt for my friends growing up, and how love and affection was also deeply entwined with violence and explosiveness. There was both volatility and a sense of permanence, that we would be together forever and name our children after each other. I loved the grand, whole-heartedness of those statements, and similarly, with Ben and Daughter, there's an almost supernatural attraction between them. I wanted it to be grandiose, bordering on ridiculous, to risk sentimentality, to not hold back. I imagined them as partners in crime, but also as each other's spiritual and emotional guides. Bestiary has multiple gods. Grammar becomes "the god of language," Daughter's father is "the god of water." It made me think of the tendency to put things, or people, on pedestals as children because we see potential in them that we might not see in ourselves. Then again, Daughter frames god as the opposite of karma. I wonder how much you were thinking about spirituality while writing this novel? I was thinking a lot about spirituality and the divine, but as something plural and multi-faceted rather than singular. Daughter has internalized all these different religious influences and gods, and I think what remains consistent is the presence of fate and her persistent feeling that not everything is within her power to control. I also think that the godliness of the other characters was both reverent and also a little irreverent. So many people, especially very morally complicated people—like the father—have elements of godliness, and there are so many forms of power that Daughter witnesses. I think that all the religious and spiritual influences are deliberately muddled and blended—they're all inheritances, and Daughter is parsing out what she wants to believe in. You are a prolific writer of poetry and prose. Bestiary manages not to choose or side with one or the other. Do you ever feel pressured to switch between the two forms, or work harder to make the two ways of approaching narrative cooperate on the page? I wish I were more experimental and better at blending the two! I definitely want to continue experimenting with the ways prose and poetry cross-germinate. Because I'm so focused on individual words and phrases, which is an obsession and process that carries into both poetry and prose, I feel immersed in the same way no matter what form I'm working with. I definitely do feel pressure to return to poetry, but currently, I'm still playing around with prose, and I have to remind myself that I can always move between them! In this book, Daughter works out what it means to change your own destiny. How do you think being a writer has changed yours? It's changed my destiny entirely. I'm so grateful for the people who have believed in my writing and invested so deeply into it, even when I couldn't imagine my own future as a writer and still struggle to do so. I think one thing I didn't anticipate was that writing has brought me closer to my own community and has transformed me internally and allowed me to confront my history, personal and collective. The red-inked feedback that Daughter and Ben receive in class, found in the margins of their essays, cracked me up. "Improve your grammar. Improve your spelling. Implore your gods. We'll show you a sentence." It reminded me of how often people who are new to a country are underestimated. In a world that wants everyone to make sense, how does poetry allow you to look beyond that? I think this is tied to Ben being the god of grammar—Daughter sees Ben's mistakes not as mistakes but as the godly invention of a new language. Poetry, for me, allows for rupture and invention. Rather than language that is grammatical or "correct," it prizes innovation, and those outside of the language are the best at innovating it; seeing its possibilities, breaking and reinventing it. Poetry gave me permission to be playful with language, rather than having a punitive relationship with it—we often punish language play and innovation rather than nurturing or encouraging it, and poetry feels like a much-needed realm of transformation and possibility. You have a chapbook, Bone House, forthcoming in 2021. It's been described as "a queer Taiwanese-American micro-retelling of Wuthering Heights." Where did your interest in Emily Brontë come from? What does Romanticism fail to do, that you hope to explore in your interpretation of the work? I could talk about Wuthering Heights forever! Bone House truly is my work of Brontë fan fiction. My interest in Wuthering Heights actually came from the novel being mentioned in the Twilight books, which I read in middle school. After reading Wuthering Heights, I remember thinking to myself, "This is so Asian!" It reminded me of a lot of Chinese soap operas: the repetitive generations, the ghost story, the haunting, the grand declarations, the innocent bystanders and slanted storytelling and various voices. I loved how convoluted it was, and how it was unexpectedly a multi-generational epic. I'm not totally sure what it fails to do, but I think the one thing that continually interested me is that Heathcliff is orientalized in the original novel, described as darker-skinned and other, even speculated to be from India or China. I was interested in this orientalizing Heathcliff as a "wild" and untamed other, and wanted to lean into those references and dynamics and explore how they play out in the Taiwanese-American community.