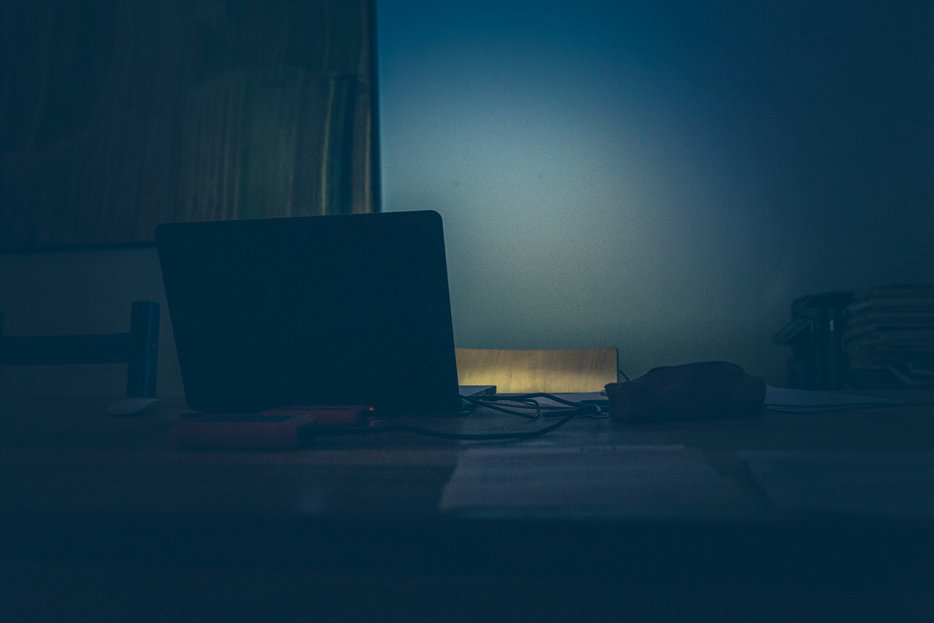 The end of AOL Instant Messenger might be a blip, but it's still a loss for a certain micro-generation—for people who, like me, got their period and their first screen name the same year.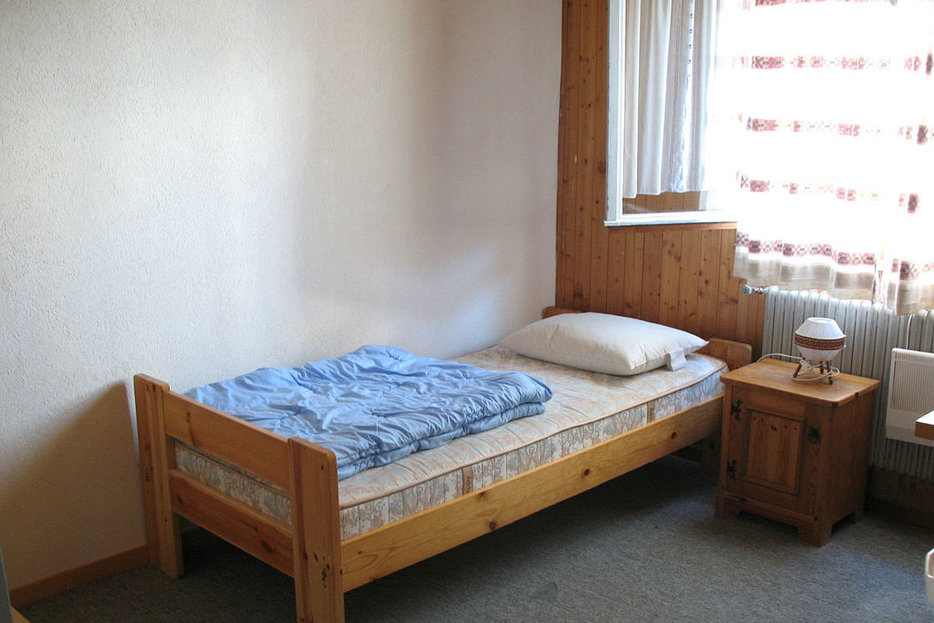 By twenty-seven I was supposed to be well on my way to stability, or at least the illusion of such. Instead, my life had increasingly taken on a scrappy plainness.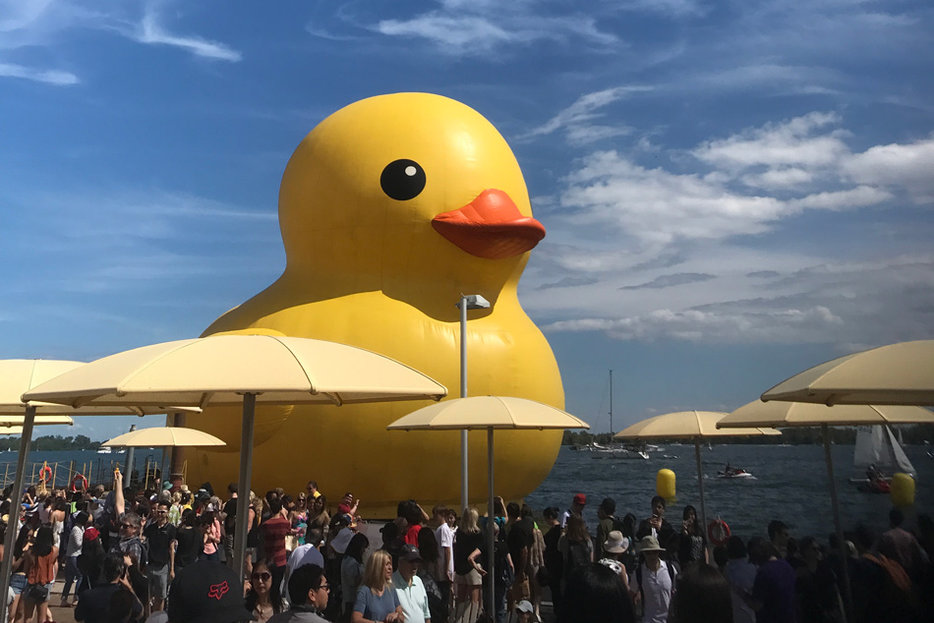 Canadians want to focus on Gord Downie, on anniversaries, on the prime minister's photo-ops, on giant rubber ducks—on anything, it seems, but Indigenous people.
Latest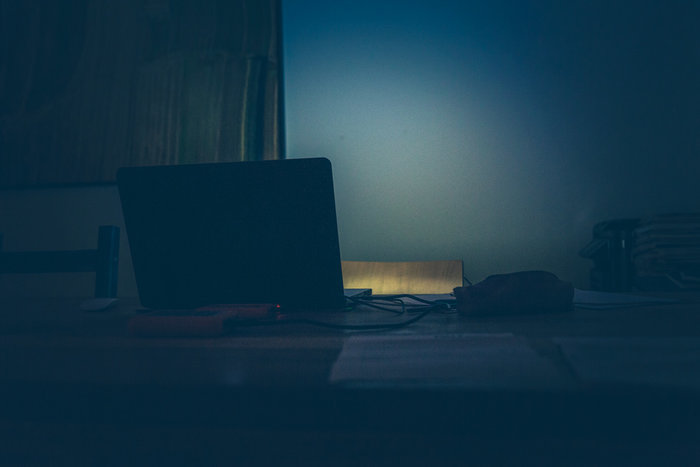 The end of AOL Instant Messenger might be a blip, but it's still a loss for a certain micro-generation—for people who, like me, got their period and their first screen name the same year.
My first experience of romantic love was catfishing someone on the internet. I was 11. Fifth grade was a particularly bad year, and I very much wanted to be someone else. Puberty had made me suddenly and all at once un-beautiful, and the way other kids shunned me had become decidedly more cruel as we all began to discover that everybody else had bodies. It was spring of 1995, and AOL had just begun to invade suburban homes by way of friendly, accessible floppy disks that arrived in the mail in plastic-wrapped bundles. My parents had installed a large desktop computer in the upstairs alcove, and each day there were a few precious hours before they got home from work but after I got home from school when I could go online. I would listen for the siren noise of start-up whirr and ping and click, the sound that meant the world was getting larger. In YA novels about fantasy adventures, stories in which lonely teenagers escape their dull lives into magical realms only they can access, there is always a ritual to getting through the known world back to the unknown—the Pevensie children have to find a wardrobe to get to Narnia, student wizards have to run at a particular piece of brick wall in King's Cross Station, Will and Lyra have to cut a doorway in the air with a magical knife. The AOL modem start-up noise was, for me and for many people of my generation, the ritual that permitted the crossing from the mundane realm to the fantastical one. The long static of the dial-up modem resolved into a friendly chime, and I was online. The screen filled up with red and blue screen names. I knew nothing about the people behind these names, and so I could imagine them into infinite possibility. I don't really remember what chat rooms I frequented, although it would be safe to guess they were probably about The X-Files. It didn't mean anything when someone chose to chat privately with me, as I had put no identifying details online, yet it provided the ping of attention that was missing in every other part of my life, and I hit the button for that random and pure gratification again and again, presaging the entirety of the rest of my relationship with the internet. This was before AOL Instant Messenger launched as a stand-alone application, but the Buddy List and chat functions were already built into AOL, and I was able to accumulate a list of people out of chat rooms who had chosen me to talk with privately, collecting rectangular windows of alternating text. I don't remember his screen name or his real name. He chatted me one day and then every day. My fantastical world now had a recurring character. We moved from private chats to long emails about our days (still, to this day, the primary form of intimacy I understand with another human being). The thing I liked most about him was how much he liked me. Whenever that friendly, generation-defining voice said, "You've got mail!," it was from him. All of my chats with him and emails to him, every piece of information, anecdote, fact, and story I told him, were entirely fictional. I understood with perfect clarity that the person I actually was was neither attractive nor interesting, and moreover I had been warned by parents, teachers, other people's parents, and pretty much any adult within a fifty mile radius that the entire internet was made up of malevolent perverts, and to tell anyone your real name was tantamount to already having been sexmurdered. So I invented a different person to be. And I loved being her. (I still remember her name, but I'll never tell anyone because it is perhaps the single most private fact about myself.) She was beautiful, funny, popular, and accomplished, involved in many extra-curriculars and had an abundance of friends. She experienced the normal ups and downs that a high school student (she was a few years older than I was—my parents both worked at a high school so I had some background knowledge) might experience. Her problems were interesting, and easily solved. She lived in the optimistic, lovable pitch of a Babysitter's Club novel or a half-hour sitcom. And she talked to her online friend on AOL every day. Older people you heard stories about, teenagers or even adults, actually met people from online, but I had no idea why anyone would want to do that—didn't that defeat the whole purpose? Whatever we said about our feelings for each other, I distinctly remember that one day my internet buddy sent one of our long emails, and in it he said, "I love you." I stared at it for a long time, and then I never emailed him again. I never again answered any of his chats. I had no idea what to do when someone's real feelings appeared to be involved. It was my first sense about the internet that if I died in the game, I might also die in real life. I ghosted. Soon after that, things got somewhat better. I changed schools and started to develop real in-person friends, and to talk to them on AIM at least as much as I talked to strangers. Most of fifth grade was submerged into the general memory of a bad time. On occasion his name would appear on my buddy list and I would feel vaguely guilty and vaguely curious. But mostly I would feel nothing, because he wasn't real. * Today, when people on the internet say the word "online" it's a joke, and part of the joke is that the phrase once had a great deal of meaning and now has none. Everyone is already online, and is always online. No one goes or comes back. Relationships online are the same relationships as in person, extended into another convenient replicative medium. The official self is here; online is the town as much as the town itself is. In our real lives, the ones with rental agreements and tax forms, the ones that the banks and the government know about, our fixed identities act as a tether. We plod through our days continually yanked back into the truths of our character, our circumstances, our actions and our pasts. But before the internet was just the place where we all lived, the point was not to be yourself. In the early days of AIM, online was a place free from the tether of identity, where we could be someone invented, or where we could be no one at all. All of the ways in which it allowed a particular kind of human connection spring from that anonymity, that permission to fictionalize oneself. Canonical literature contains countless stories of people getting to elsewhere, leaving the known delineations—going to sea, going west in wagons, building towns out of nothing, wandering the desert, getting lost. These stories return again and again to the idea of who we are when we're not at home, what can emerge when a person is free of the known-ness that binds them. In these unmarked spaces, it becomes possible to imagine how we might exist with each other without laws and obligation, inheritance and surveillance, money and family. Briefly, the internet was such an uncharted territory, as full of potential as Melville's whaling ship or the Old Testament's desert. We could be whomever we decided to be. We could discover what people looked like free from both society and reality, as pure as lying. On December 15th, when AOL Instant Messenger disappears, wiping all chat logs and buddy lists from the internet for good, my daily life will not change at all, and neither will the daily lives of the vast majority of people whose adolescence was defined by an icon of a yellow genderless figure in motion—the internet, this place where we all live now, has far outgrown this one application. But for some of us, people uncomfortably situated right at the seam of a wholly online world and a time before the internet, something will be lost to history. AIM represents both how we first understood the internet's presence and potential in our lives, and just how irreparably this presence has changed. This was where we grew up, and the loss is a little like finding out a childhood home where neither you nor anyone you know has lived in many years is being torn down. * The announcement of the impending shutdown has brought on a lot of nostalgia. Occasionally Twitter, or even in-person conversation, erupts in people sharing their screen names, half-proud and half-embarrassed, and offering recollections of being very young on a very young internet. Over the last few months, I've talked with a number of friends and acquaintances about their experiences with and time on AIM. As is only right, all of them are quoted here solely by their screen names, as a gesture toward a time when that was all that identified us. We often get to our real selves from inhabiting false selves first, lying our way into a legitimate identity. People's screen names are hilarious now because they are fence-swinging gestures at identities before any of us actually had identities, like throwing darts, blindfolded, at a list of qualities that might meaningfully define a person. Often, these attempts went hand-in-hand with romantic aspirations; defining ourselves online, through this particular chat service, was the first time many of came face to face with how the desire to be known and the desire to be loved are intertwined. One friend demonstrates this identity-grasping in the story of how his screen name developed: "I think that my early screen names were a real case study in toxic male development. I had some generic screen name until I realized I could create a new account to flatter a middle-school paramour. This is how I became erikloveslindsay which quickly became eriklovesashley which quickly became manmuststrive which quickly became swissarmyromancer. I mean that really sums it all up: two romantic rejections plunged me immediately into flirtations with voluntarism, naturally leading to emo. Rough out there." Another friend, talking about his screen name, MeInsane1, and how embarrassing he finds it now, recalled that, "I thought that was badass, edgy. I was listening to Ozzy Osbourne and Metallica a lot. I do not think I felt insane. I just think I wanted an image of some kind. Any kind." G2Bcenterstage chose her screen name because "I had decided to become a theater kid, and wanted to try being an extrovert." The resolution for the identity came first, as though these were decisions wholly within our control. Sometimes this dogged fixation on one aspect of a chosen identity had hilarious consequences, as with SwingDeVL, who explains, "I was really into swing music and to some extent swing dancing. My parents urged me to change it because who wants their fifteen-year-old online with a handle that basically says 'I'm a kinky swinger,' but I remained firmly and willfully naive about it, claiming that of course everyone would understand it was about swing music." Most young people are seeking both a way to be recognized and to recognize themselves. AIM allowed us to explore and test-drive identities, by offering a new space free of the detritus of our lives beyond it, a simulation model for the real work of becoming a person in the world. Adolescence is a time when we are first confronted with these questions of self-definition, and AIM is rooted in adolescence for me because it gained popularity and a sense (if not a reality) of ubiquity at the exact moment I hit puberty. My coming of age runs perfectly parallel with the social internet's. There is a micro-generation—people who today are mostly in their thirties, or close to it on either side, people who were anywhere between the ages of 5 and 17 in 1995—who are not quite digital natives, and whose first understanding of "online" was as a place distinct from the real world. People who, like me, got their period and their first screen name the same year. I remember a time before I knew about the internet; I remember learning what an email was in a third-grade classroom. My transition from childhood to adulthood was marked by watching that change happen, as online seeped beyond the borders of a single screen and became synonymous with everyday living. We did not create the internet, but the internet happened to us, a parallel reflective adolescence. I used AIM—first in its early unofficial form, baked into AOL's service, and then as the separate application—from fifth grade until my first year of college, but my feelings about it will always be hooked to pre-teen sleepovers. When I think of AIM, or see its buddy icon, I am twelve years old and my best friends' parents let her go on the internet as much as she wants, so we are at her house. I'm crowded along with a bunch of other twelve year olds around a computer screen, waiting for something to happen. It's late enough at night that the darkness reflects from the glass doors behind us, and the computer screen stares into the doors, multiplying out against the night. We're sitting, limbs folded up in chairs too big for us, in front of a hulking desktop computer and the internet spreads out before us like a road. My friend's parents had long since gone to bed. We were up late and we were going to go on the internet, an activity that could only be done late at night. This was mainly because that was when people's parents were asleep and wouldn't look over our shoulders asking, "who is SnuggleMulder42069? Do you know him from school?" But even now when we are all online at every moment of every day, at its heart the internet is still a late-night thing, because the middle of the night is when you're most alone, and the internet is a place where you're always alone. Online may purport to combat loneliness, but it also requires it as a pre-condition. We had just begun to care about what other people were doing after they left the room, just begun to want to know if someone was thinking of us when we weren't there. Discovering adult emotions is in great part a process of learning to be lonely. We were newly desperate for a means of emotional surveillance, newly longing to be lonely and un-lonely all at once. The windows glazed the yard to black ice behind us, and we haunted chat rooms where we hoped the strangers our parents had only just recently learned to warn us about lay in wait. Adults may have told us that there were weird men on the internet who wanted to have cybersex and meant it as a warning, but we took it as a promise. This was my first internet: the secret, late-night one, a group of nervous friends gathered around a slow-connecting magic box full of strangers who might talk to us about all the sex none of us had yet had. The whole internet had something sexual about it in its early days, and that was much of what got us on there—it was the place where we were allowed to talk about things we would never say out loud. AbbyTheTabby ("after my cat. I must have been in fourth or fifth grade at the time, and my mom wouldn't allow me to use any part of my real name or other identifying information") talks about using AIM as a testing ground, a way to work out developing desires. "I remember feeling so limited by my world at the time, in that weird transitional phase as a young woman where you've gotten your period and your body is developing and you're having all of these feelings, but you can't yet do anything independently or grownup-like (and, deep down, you probably don't actually want to just yet). AIM was a kind of a pathway to a bigger, more grownup-feeling life. I do remember having what probably amounted to cybersex with guys from school; we'd see each other in the hallways the next day and be too embarrassed to talk to each other, let alone act on the things we'd discussed. In retrospect, it was a pretty safe, empowering way to work out my sexuality and experiment with being a sexual person—I don't think there's an equivalent for young people today." This sense of invisibility allowed us to explore what sex was, what people did, what we wanted and what we didn't and how to say so, a process that would have been far more fraught and far more dangerous had we had to do it in person, without these mediating fictions as a barrier. In so many ways, I was—and many of us sheltered teens online in those days were—the very thing my parents warned me about: I was the man in the white van, the sun-starved gamer covered in Cheeto dust, the sad fake online vampire in a chat room. We all were, us almost-teenagers gathered around a screen making up lies about sex to strangers. My real sexual education was keyed to the phrase "A/S/L wanna cyber?" and facilitated by people about whom I will never know a single fact. The internet even in its earliest public iteration made everyone on it creepy, made everyone suspect just because they were there. Being creepy is a part of human nature, and learning to recognize and put boundaries on our own creepiness is something curricular Sex Ed should teach us, but never will. MeInsane1 says it was through conversations he had on AIM that he realized women actually experienced sexual desire. "One girl told me in graphic detail about how an older girl seduced her, and how desperately she was attracted to this violin-playing boy. What's important here is that I was having no sexual activity. But I loved being talked to about this stuff, even by girls I was into. I could say that AIM was where I discovered that women had sexual urges. Because I can't overstate how much of a shock that was to me. The way boys were and are taught about girls—this is not news—is about acquisition and manipulation. You had to 'get' girls. The idea that they could want was...insane." AIM, too, could be a life raft for people outside of heterosexual and binary norms. While these identities were to one degree or another often too dangerous or frightening to speak in person, and are by default never covered by any kind of traditional sexual education, the unrecorded morass of possibility in AOL's chat rooms opened avenues of exploration for teens trying to figure out their sexuality. Krispix444 ("My parents are extremely conservative and religious, so when they found out I was going to use an 'online account' they vetted whatever name I chose. I ended up with Krispix444 because it was innocuous and also I thought it was funny because it was breakfast cereal; I am an idiot") recalls how, "with the people I met off chat rooms, a lot of the time I was exploring queer stuff... so there'd be times I talked about sex things, or talked with other 'young women' who were also interested in discussing being gay. I realize now that I was very likely talking with people (older men, specifically) who were pretending to be young women—but at the time, this was very important to me, something I really craved, because I had no one to talk to about any of it and it scared me. It also felt very anonymous, like I would never meet or see these people and they would never know who I was, so it felt very safe." The fact that, as Krispix444 points out, these people were likely lying were didn't matter because the interactions existed outside verified reality. Most of us have little power over our situations, looks, or circumstances, but here each one could be a choice. For me, this was less about sexual identity and more about freedom from what I looked like and from how what I looked like determined other people's reactions. Online, I didn't have to be beautiful in order to get someone to have a conversation with me; I didn't even have to be beautiful in order to be beautiful. I could simply tell strangers I was, and they would believe me, and I could experience the reactions and treatment that beautiful people experienced. Slightly younger friends said they rarely chatted with strangers on AIM. The later you got online, the fewer strangers were there—it is nearly inconceivable right now to imagine talking to someone on the internet whom I would legitimately consider a stranger. But on AIM, even when talking to people we already knew, we invented ourselves, freed by the seeming anonymity of a screen, able to be with someone else and simultaneously alone. It became possible to know people independent of how we felt about their physical bodies when they stood in front of us. Being a bunch of text is much easier than being a body, and makes possibilities seem infinite. "I didn't know what to say to girls," recalls MeInsane1, "but on AIM I could sound like I wanted to sound, or at least how I thought I wanted to sound: smooth, witty, erudite. All the stuff I couldn't be in person." G2BCenterstage talks about remembering "the dissonance of baring your heart to someone in the middle of the night, and then feeling awkward around them the next day. There were definitely some confessions of love or crushes or desire via AIM that went completely un-discussed in real life, which made it feel like a liminal and particular space. I remember explaining to my dad that I liked that about it, the fact that you could open up your soul to someone on the internet but never have to speak face to face with that person at all—maybe you'd nod at each other in the hallways, and you'd recognize each other in this coded, barely acknowledged way." Many friends and people around my same age recall similar experiences, whole relationships that took place in one cadence on AIM and entirely in another in person. SwingDeVL recounts losing a long-distance friend to suicide and how "one of the things that spun through my mind was that there would be no more late-night conversations between SwingDeVL and Inky204." She adds that "it's zero surprise to me that I still remember his screen name after eleven years." Through these late-night chats—because, like the internet itself, this kind of intimacy is a late-night thing—I began to learn to relate to flesh and blood people the way I had once related to online buddies, to make the kinds of connections in recorded, breathing reality that I had once made while lying about everything to a stranger in an X-Files chat room. By using the people who lurked behind screen names as practice, I built the skills for riskier and fuller humanity. It was, for a few brief, quiet years, a place to test how one might speak about things like depression, tenderness, uncertainty, and desire. AIM lived at the seams between public and private selves, and it made clear to me how the struggle to resolve the two is near to the center of what it is we're doing when we love one another. It was the first place where I found a way into the guarded, un-recorded space that exists between two people who have decided to turn and face one another and shut out the rest of the world. * AIM's final message to its users said "thanks to our buddies for making chat history with us!" and showed its yellow genderless icon wearing a silly hat and waving goodbye, like someone gamely attending a party to celebrate their own execution. "Chat history" is a pun, but also telling. AIM is a place that made history instead of profit. By all measurements but sentimental memory, both AIM and AOL were failures, making disastrous business and marketing decisions, never looking far ahead, and never predicting the future correctly. But nevertheless, for a handful of people in their thirties or nearby to it and living on the internet today, AIM was where we learned to invent ourselves, and by inventing ourselves how to be human. It was our Narnia, and our coming of age story, the place where, by means of the imaginary, we gained the skills and understandings necessary to grow up back in the real world where growing up happens. I don't remember AIM much after college, partly because I switched over to iChat and from there to Gchat, but more because I switched over from the kind of stumbling, cradled, adolescent life where a passive-aggressive song lyric in an away message could matter deeply. I had gotten what I needed from it, learning to connect with people, to pull at the threads of late-night intimacy, to seek out connections that feel like the whisper and ping of a rudimentary chat-box on a screen. G2BCenterstage remembers that she stopped using AIM freshman year of college, when "someone asked me out via AIM and that was the exact moment when I realized that I didn't want to use it anymore. College at its best felt like all the best parts of AIM—the late-night conversations, the passionate arguing about religion, love, the meaning of life, etc. I could finally have that in real life anytime I wanted." But also by the time I got to college, everything had become AIM. There was a whole world of typing right alongside the physical world. Most communication happened through messaging forms based to some degree or another on AIM. "I miss that there was a very specific place that I chatted with people," says SwissArmyRomancer, "delimited by the temporal constraints of the dial-up and the spatial constraints of a LAN line. I had my AIM chair and I had my bedtime and I had to cram an entire universe of sad, lustful adolescence into two hours of night and four square feet of IKEA furniture and flop sweat." The fantastical world wasn't fantastical anymore; there was no sense of entering through a wardrobe or cutting a door in the sky. This was just what everything felt like.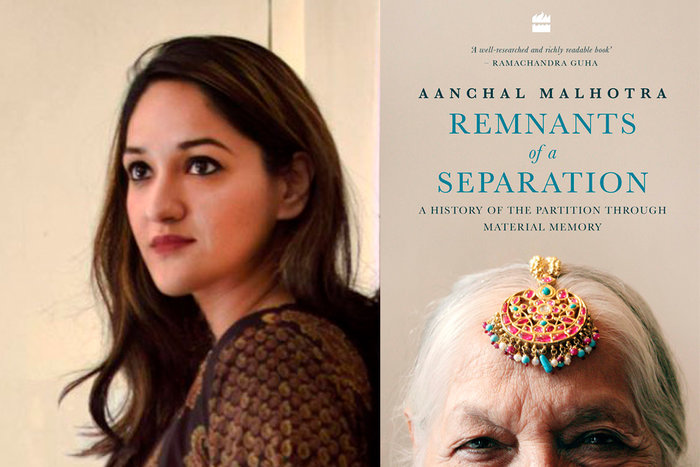 The author of Remnants of a Separation: A History of the Partition through Material Memory, on  remembering a past "lodged in between the cracks of memory."
I first met Aanchal Malhotra at the Gardiner Museum in Toronto, where she was talking about the possibility that objects, the ones that survived the India-Pakistan partition in particular, have the ability to observe pain. For her, these objects, the only things that remained of home for many people, allowed them to remember. Malhotra showed a slideshow, featuring pictures of things that people had taken with them when one country was divided into two by a single line: jewellery passed down from generation to generation, a portrait of a Punjabi National poet, a rusted pair of scissors. As she spoke you could tell that her work was not only an attempt to understand a past, an event, it was an attempt to enlighten the future of that region. In a world constantly struggling between the need to remember and the need to forget, her work was inspired by a need to reclaim pieces of reality that exist beneath the surface. Aanchal was ending her day in Delhi and I was starting mine here in Toronto when we spoke about her bestselling book, Remnants of a Separation, A History of the Partition through Material Memory (HarperCollins India), her recently released digital repository, Museum of Material Memory, and what it means to be an oral historian. She slipped between English and Urdu, between her role as a storyteller and her role as a young person trying to unpack a past that has come to define a subcontinent. She sat in front of a bookshelf lined with books and a single lota (a round brass water-pot). For two people who were born on either side of the border, this conversation was as much about our own stories of migration, our own pasts, as it was about the ones she had collected. Aeman Ansari: Tell me about where this project started. What does the process of bringing a visual history alive on paper look like? Aanchal Malhotra: When I started this project, I was doing my MFA thesis. When you do a thesis in fine art you have to show it in a gallery. It started as a photographic project where I would take pictures of these objects and include small captions. My thesis was exhibited in a gallery that was 120 feet long and ten feet wide so that when you walked along side it, it seemed like you were walking alongside a border. One side of the gallery was glass and the other side was wall and when you were inside that very weird alley of the gallery it also had the feeling of being surveilled. Conceptually it goes back to how people felt walking along these lines during the Partition. When I was putting up that show in Montreal at Concordia, I had this strange feeling that people needed to know more about the stories associated with these things. After I defended my thesis in 2015, I spent the next two years going through all of the interviews I had conducted about these objects and started writing about them. The book evolved out of the idea that these objects can be our portal to the Partition. In writing a book that traces migration, you must have come face-to-face with a kind of migration of your own. How did you maneuver all of the borders and boundaries? Often I was sitting in someone's house and I couldn't understand a word because of the language barrier. One of my favourite chapters in the book is about a Bengali family in which I virtually understood nothing. They spoke for five minutes and the translator only translated for one minute. And I thought: surely I missed something. The Partition happened to so many people, it is challenging to cross so many borders, not only physical borders, you are also treading on emotional borders. You are treading on borders of age, asking a generation their close-most thoughts. In the place between that side and this side there is stuff that has remained in this no man's land. These conversations bring up that stuff and these conversations are the only things that will ever dissolve difference. I think these insignificant conversations, between these separate but connected places, will remove difference and distance. At least on a personal level, even though nothing may ever change on a political level, because you need the government to hate each other as much as you need them to work together. The other thing I realized when I was crossing all these lines is that I have the ability to bring about comfort and solace in someone. As a young person interested in old things, you must never take advantage of that. Why did you create The Museum of Material Memory? People got to know, from word of mouth, that I was writing the book. There are only ten Partition scholars in the whole world and they are all above the age of fifty. People started writing to me from everywhere and told me about the objects they had. I couldn't always go to these places so I thought people could write stories about their own objects. The purpose of what I'm doing is to empower people with their own histories. What is the one way that people from all over the world can contribute stories about objects that they are close to from a certain time in history, not only about Partition but even before or after it, objects of age? It's a very minute thing in the larger scheme of things, but if we don't recall our own history, we will have regrets. So, I started a digital archive. What was your introduction to the Partition? School history text books, it was a very general introduction and I'm not embarrassed to say that I didn't have much interest in it at the time. If you go to high school in India or Pakistan the history of Independence and Partition is obviously biased, but it's also glazed over very quickly. It's also rare for us to have learnt about oral history. When you grow up in the subcontinent you can very easily ignore the word Partition, less in Pakistan, but even then. So, when I came across these objects that my family had brought with them, I started repeatedly asking about them, but they didn't want to discuss it. They only wanted to talk about life before Partition and life after Partition. They didn't want to remember the time period during. How does your own family history of migration affect your writing? The first thing we have to understand is why they were so adamant on not sharing that experience. You will be empowered by your history only if you know the whole of it. Otherwise at some point it becomes fabrication. The work is as strong as reality allows it to be. So yes, my work was very affected by their stories, but more so by the perseverance of post-partition. My grandfather came with nothing and he built a book empire, we have owned a bookshop since 1953 in Delhi. He started with about 200 rupees for that shop. It wasn't just my family's story, it was the stories of that generation. When I started conducting these interviews I realized there were so many things that people of my generation need to hear. In India, we are a hugely intolerant generation, we are reactionary. We don't think, we say what's on our mind because of the immediacy of social media. The things people from this generation were telling me about friendship, about courage, about values, I thought people needed to know. You come from a family of booksellers, how has that experience informed your approach to storytelling? I am of the firm belief that the more you read, the more you write. The irony is that my grandfather never read a book, he only read newspapers. Nobody forced anyone to read, but you have cultural legacy that you're a part of and you want to give to the literary society in some way, though I never thought that I would ever write anything, to be honest. I started as an artist and I guess now I'm a writer, so when I read a book or even when I write it's with the texture of creating something visual. It's with the intention of making someone able to view a landscape in front of them. What is the purpose of art: the purpose of art is to make your viewer have something moved within them and I hope the purpose of literature is the same. When you make a piece of art you hope that someone will see it and remember it and feel like they are immersed in it. When you write a piece of fiction or nonfiction you hope that the reader is being transported to that landscape. I always look for that kind of writing that gives me the feeling of living inside something. What are a few of your favourite books? A Very Easy Death (Simone De Beauvoir), The Beauty of the Husband (Anne Carson), IQ84 (Murakami) and The Museum of Innocence (Orhan Pamuk). There are a few Partition books as well: The Other Side of Silence and Borders and Boundaries, both talk about the experiences of women during the Partition. Yasmin Khan's The Great Partition. Writers often study the weight of the past and try to explore how the things that have happened to us change us, change the world around us. What inspired you to document this history of the past through objects? Material anthropology is an academic study so people will mostly study it for archaeological purposes, or there are books about wars, and things that were found in the trenches. But that's a very academic way to look at it. Considering that Partition is not dinner table conversation, how do you access it? What about people that have no tangible connection to it? What about people that have inherited only memories of it but have no way to actually find a way to get there? How do you connect to something that you've been disconnected to for so long? The youth of India and Pakistan are progressing really fast and not realizing the things that we are leaving behind. It becomes very difficult to access the past if we are not constantly involved in it and if it's not constantly alive in our households through traditions and customs. These objects then become catalysts to enter the word Partition and also become a way to bridge the generational gap. The object becomes a catalyst removed from them, it is not about them anymore, it's about this thing. How did put together a piece of nonfiction that works to reconcile the division? What I don't like about Partition is that whenever you talk about it you talk about the violence, you talk about the hate. You can't ignore that, but there are also instances of friendship, of courage, of sacrifice, of Muslims harbouring Hindus in their house, of a Sikh man adopting a child of another religion. I can't say that everybody helped each other, of course not, but aren't these the narratives that we should be listening to? It is not about blaming anyone, because you can't blame anyone, it wasn't the English, it wasn't the Muslims, it wasn't the Hindus, it wasn't the Sikhs; it was halaat, circumstance. The narrative that a third-generation individual inherits from their ancestors is one of distance. You have the luxury of distance and education to view the event objectively, should you choose to view it like that. And even when you view something objectively, you cannot view it completely objectively because you have your biases and those biases are ingrained. What you can do is hope to portray a realistic narrative so that your subsequent generations can have something to think about. This Muslim man that I talked to in Delhi, he told me that his father used to work for Viceroy house and he chose not to go to Pakistan. He said, "Hindus are born in India, they live here and when they die you cremate them and you submerge their ashes in the Ganga. Then their ashes go to International waters. A Muslim person is born in India, they live here and when they die, their body eventually decomposes and becomes the soil. It might be the land you are walking on right now. How can you say that that person does not belong on this land? They have become the soil." Other people of my generation don't understand the repercussions of the reactionary measures they are taking against one religion or another. They need to hear these stories. How is your work different from the work on Partition before it? I'm using new age tools like digital media, and social media. It has the kind of reach that nothing else does. People are talking about objects from one part of the subcontinent to the other. A person from Asam can look at a plate and say, "how interesting, I have the same plate in my house." A person from Karachi can say, "I have that same plate in my house." The two people are talking over comments in my blog and not saying you are a Hindu, you are a Muslim, etc. None of this matters because they are just talking about that plate. How will you ever get to witness something so beautiful anywhere else? You are a self-proclaimed oral historian. With oral history, you have to understand that memory is unreliable, and that memory deteriorates with time. How did you get past this fact? You don't. People think that oral history is not a viable source of information, unfortunately it remains the closest to authentic experience. But oral history cannot and must never be seen in isolation from academic history. They must always go together, I saw this in my own research. I cannot trust memory because memory will always change depending on your age, your experience, depending on what you've seen. It will change. In this case, another interesting thing happened, collective memory becomes personal memory very fast. When you have lived through a traumatic experience, even if you have not seen someone getting killed you will say, "yes I saw that because everyone saw it." The only thing you can hope to do is supplement oral history with academic history. I did a lot of crosschecking, almost on every single point, it supplements fact with memory. I spent months with secondary sources, because I'm trying to write a history for young people. They deserve some form of truth, that is the only holistic way to talk about the Partition. There is this reoccurring theme of cultural identity in your book and in any conversation about the Partition. In the stories you've encountered, have people come to terms with the fact that they may never really belong to one place, one culture, one identity? Most people from that generation have resigned to the fact that they will never see their home again. The interesting thing is that if you talk to people from India, they will never say they are from Pakistan, they will just mention the name of the city. The cultural investment is more in the city you are from. My grandmother will still say that D.I Khan is home, we live in Delhi, but D.I Khan is still home. On the other side in Pakistan, if you were a Muslim that went to Pakistan you made that choice, sometimes that choice didn't work out in your favour and sometimes it was a new country and people didn't know what to expect. Once I did this interview in Lahore and this man was telling me that there is a big difference between Indians and Pakistanis. Just when I pegged him as a religious bigot, he said, "how can someone ever really separate you from the soil of your land?" That's when I thought: how complex is this notion of belonging? For how many years have you buried this very statement inside you? How many years has it taken for it to come out? Even if he wanted to say it, who would he say it to? No one asked them about this lost home in years. War reporters often suffer from post traumatic stress disorder. In a way, you went back to look closely at a highly violent and tumultuous period in time. On a personal level, what did hearing these stories do to you? Don't you think I'm a little unusual? I have become heavy. It's very difficult to hold onto little segments of people's lives. My head is full of data, languages, names, houses and unfortunately in the last few years I have lived my material. I don't need to refer to my book to have this conversation because the material is in my head. The problem in that is you hallucinate sometimes, it is upsetting to see what a stifling generation we have become and what an incredible generation we come from. How little of that we have retained. I remember two years ago I woke up from a nightmare and I didn't even remember where I was. I did so many interviews that week that I dreamed about all of them and they were all in front of me and I had to locate myself for a minute. I have recorded it, but history doesn't belong to me, it doesn't belong to anyone. You have to share it. How would you describe your brand of storytelling? Oh, bestseller. I'm joking! Though I have been on the bestseller list for weeks. To be serious, my work is an amalgamation of senses, whether it be through art or writing, it is to find a way to get closer to one's senses. And memory is also a sense, it is an intangible sense, it's an invisible sense. For me, this work is about connecting, getting closer to one's senses, as all art should. Why did you choose to write this book as a series of conversations with people? I wrote the book as a series of conversations for the simple reason that I wanted to be in it. There is no point in talking about the past if you don't talk about the relevance of that past. If I don't put myself in the book and also archive my reaction then what is the point? Then it's just like any other book of stories. I am also making a comment on the things they are telling me because I have my own opinions being from a completely different generation so removed from it. You're looking at the objects that people took with them during the partition, but in a way you are also looking at everything that was left behind. What about the objects that people left behind and still ache for today? I asked this Sindhi woman this question specifically because you couldn't take much from Sindh, you were searched on the boat. I asked her if there was something she wanted to bring along that she couldn't, she told me about a swing in her house that she wished she brought along. [Those who left as] children would talk about toys. Then there were things people had to let go of along the way. There was a woman who was from a very rich family, she was coming from Dalhousie to Murree and was bringing along these collections of carpets and silverware. On the way she saw all of these Muslims that had no way to get across the border so she took out all of things and asked the people to come along instead. I also started thinking closely about what people considered precious or valuable. Through my conversations a lot of objects gained their rightful importance if they were of incredibly mundane nature. They were not appreciated for their survival or their virtuosity, it was just this old thing that they still had with them. I was trying to explain the value of a shawl passed down for three generations to a woman who was focused only on her jewellery when she noticed a stain on it. She started panicking about the stain and that's when I realized that this incredible object that was just a footnote in your history has become so important because she found a stain on it. What about the stain that you left behind? What about the violence you left behind? It stands for that. In a way, this book is a study of the word "home," of what it is, how we feel when we lose it and the value of the things that serve as reminders of it. How has your idea of home evolved? Let's just break up this word home. The idea of home is from the physical home. The home of one's past or dreams or imagination is often a glorified home, it is not really a real home. Maybe that is the narrative that will be passed onto the subsequent generation, which is fine, but the physical home is the home you live in, it is reality. My notion of home is Delhi, there is something centering about the city. My grandmother always says that no matter how far you go, the soil of where you are from will never leave you. I lived abroad for ten years, at first I thought it was very easy to change your personality and become from somewhere else because you have this fresh clean slate. There is something magnetic about the place that you are from, there is also something very humbling to succumb to it. Delhi is like that for me. You explore the idea of intangible remnants. Discuss the idea of emotions as heirlooms. The man who was telling me about the Hindu-Muslim thing in Delhi, he did not bring anything with him. Throughout our conversation I kept wishing that he had an object, it was very selfish of me. He had this very ghostly presence about him, he was trying to make me understand that he was holding onto a value of secularism that might not exist today, but in my jaded mind I kept thinking about an object. It was very scary to be confronted with nothing or something larger than what I expected. I didn't have the ability to hold that weight. I had just come to look at things, now I was leaving with responsibility. In that moment, I looked at my hands and thought, they are too small, they can't hold this weight. Intangible values are the heaviest because they ensure that you need to do something about them and not just listen. To be privy to a value or a tradition or a custom is somehow to sign an invisible binding contract that you will do something with it. A woman told me about all the women she had to send back at the camps and that was the only moment when I broke down. It truly felt like someone took this really heavy weight off their shoulders and put it onto mine. How do you carry that weight if you have no tangible connection to that event? How have you come to terms with the fact that you are an intruder in the lives of these people who may be trying to forget this event that happened years ago? We are very voyeuristic, but how do you make a story from nothing? No story is created from nothing. All fiction is some form of nonfiction. You might not borrow from the things you see immediately but it might be from something you experienced at some point or something you overheard. The human mind absorbs environments and regurgitates them in the process of writing or painting. Yes, I was shadowing many people's lives. In this case, it is for a social purpose, in the case of other works it might not be. There is something very self-fulfilling and almost selfish in the act of writing. You have been given the ability to mold, more in fiction and less in nonfiction, but still you exemplify certain things in certain ways. You are shadowing people's lives, you are tiptoeing around the edges of their memories. One of the stories that has stayed with me is the one about the Punjabi poetess who fell in love with the army man. How did you come to find this story? This was at the beginning of my research. Finding people who have lived through the Partition is not difficult, but finding objects is very difficult because people don't remember the things that they have now. I told everyone [in my family's bookshop] to ask customers if they still have something from before the Partition. This woman came in whose husband was the chief of army staff and was a very close friend of my father's. My mother asked his wife if they had a Partition related story in their family. And she said yes, her mother had some utensils and jewellery. So I went to this poetess's house with the intention of looking at jewellery and utensils and then she told me this story from 1942. She was in Lahore writing nationalistic poetry for this magazine that used to be circulated to all of the Indian soldiers fighting for the British army in World War II. There was this particular soldier in Mesopotamia who got a copy of this magazine with a poem by this woman inside it. This man read the poem and decided he wanted to marry the woman who wrote it. He came to Lahore, to the address that was listed on the back of the magazine, and asked this woman to marry him. They got to know one another and eventually got engaged. Then he got posted in Baghdad and she got a copy of this same magazine with his name posted under a poem. He had not told her that he was also a writer. She read the poem and thought it was incomplete, in the next issue she continued the poem by writing a passage. He then read that passage and wrote another one. This went on for six verses, it was ultimately published as a book called Rohini and Veer Singh. What is a story that has stayed with you? Some stories are odder than others and they stay with you. In this Bangla story, the last chapter of the book, this man had lost his memory because of a brain hemorrhage. Over the years before his memory left him he had been telling his wife all sorts of stories. So, what he didn't remember she remembered. As a third-generation person in this subcontinent I remember things for other people because they can't. I asked her very categorically: why do you remember these things? And she said, "if I don't who will? Who will tell our daughters and who will tell their daughters?" Someone needs to be the carrier of history. There are other snippets like this family rolling up all their jewels and tucking them into the floor, a mother putting a handkerchief in a child's mouth in the train so the child doesn't scream. A man appears at a well-known family's house Pre-Partition and everyone says he's fallen from the sky. They take him in because they believe that he has come from god and then create a room in the garden for him with a roof that is made of glass so that he can look at the sky. There is a village in Pakistani Punjab where an entire population of Sikhs converted to Islam because they don't want to leave. These things will always stay with me. What's next for you? I'm working on a novel about an Indian soldier who fights on the Western Front in World War I. How much do we know about Indian soldiers who fought in World War I? We know nothing, that's worth exploring. There is this inherently bitter-sweet quality to all of the objects and stories in your book. The idea that these people have reminders of this life, this home, parts of their identity, they will never get back. Is this something you thought about before you started writing the book? It's simply: how has no one worked on this? I must work on this. I haven't read my book, by the way. I just can't read it, I feel like there is another kind of energy that wrote it. When I was writing this book I was in a place where I was ready to absorb all of these things that were forgotten, that were lodged in between the cracks of memory. At the time I realized that it's not that this generation of people who lived through the Partition don't know how to remember, they don't know how to forget.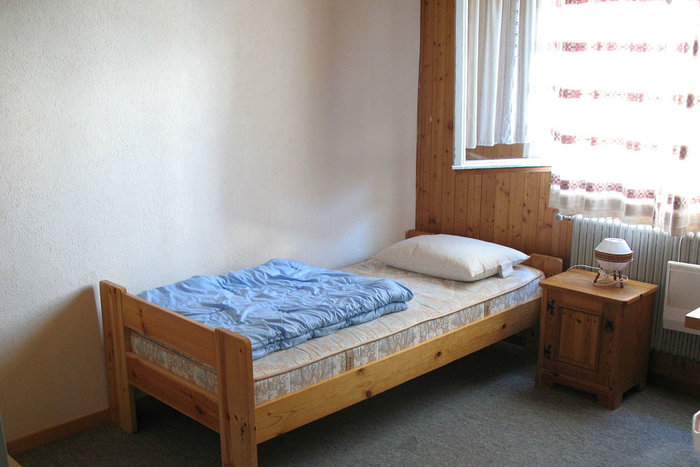 By twenty-seven I was supposed to be well on my way to stability, or at least the illusion of such. Instead, my life had increasingly taken on a scrappy plainness.
What were we obsessed with, invested in and plagued by in 2017? Hazlitt's writers reflect on the issues, big and small. My adult bedroom resembles a dorm room. This isn't helped by the fact that my bed is, quite literally, a dorm bed. When my brother left for college, his six-foot-five frame didn't fit onto any of the mattresses supplied by the residence hall, and so he was required to buy his own. He moved back home the same summer that I moved into my first real apartment. The appeal of a free mattress overruled the thought of whatever it is brothers do in college beds, and so I took it with me, mounting it on an IKEA frame. "It's a temporary solution," I told myself nearly a decade ago, though that mattress has now followed me to four apartments and sits pushed against the side of my bedroom wall, making room for the ever growing stacks of books I receive in the mail for review purposes, many of them for children. My small bed has allowed for some adolescent impulses, allowing me to treat my room as a private sanctuary. "I'd invite you to stay the night, but…" I'd say to a Tinder date while gesturing to my bed's impractical size, and they would get the hint and leave. 2017 was the year I turned twenty-seven, an age I had once decided on, years ago, as the age at which I'd become unequivocally adult. One's early twenties were designed for screw-ups and experimentation. By twenty-seven I was supposed to be well on my way to stability, or at least the illusion of such. Instead, my life had increasingly taken on a scrappy plainness. Though alone I was content with the state of things, I started to become increasingly self-conscious about how my living arrangements and lifestyle choices appeared from the outside, the state of arrested development reflected in my twin bed. Now when guests came over, I would apologize. "I'm in a transition period," I would tell them, which wasn't exactly untrue (I mean, isn't life just one big transition period?). "I just came back from months of travelling." Eventually my guests would leave, and I could stop feeling the need to explain myself. * As a full-time freelance writer, I frequently work from bed, setting up shop here when the cafes and libraries have closed for the night, and my desk (also from IKEA) is too cluttered with laundry that still needs to be folded. It's the same way I worked when doing my homework in high school or writing essays in university. Like being a student, writing is also wildly inconsistent work. One is constantly at the mercy of pitches being picked up by editors. I would alternate weeks of slacking with all night cram sessions. Midway through the year, I decided it was time to get a second job—something to get me out of the house and provide a regular paycheque. Something that would ideally not involve staring at a screen. A friend recommended me to a bakery that she knew was hiring, and they brought me on to work the counter on weekends. Though I had grown weary of the customer service jobs I worked nonstop throughout my teens and early-to-mid-twenties, I reasoned that a bakery that specializes in elaborate wedding cakes would be more romantic and whimsical than my years spent bussing tables or measuring restless children for their shoe sizes. Customers are customers, however, and I had forgotten how humbling it can be to be yelled at over the phone by a woman who couldn't understand why we couldn't make her a custom birthday cake by this Thursday and why are our prices so high and also could I put my manager on. The voice I used with her was identical to the one I used with angry customers when I was fifteen and working in fast food: apologetic, meek, silent in the face of abuse. After two months, the owners of the bakery told me business would be slowing down with nearby construction projects and it didn't make sense to keep me. I took the news with relief. My writing work was picking up anyway. I called my mother that afternoon and said, "I have two things to tell you. I got laid off from the bakery and I have a piece in the New York Times Magazine this weekend." There was a beat of silence on the other end, before she answered. "How the hell do you get fired from a bakery." It had been a busy summer for me. After finishing shifts at the bakery I would begin my long commute to the north of the city, to see the person I was dating. A physicist getting his PhD at the university, he lived in student housing, and so quite literally we were in a dorm room together. We heated up frozen pizzas in his oven and ate on his bed while watching documentaries. His mattress was somehow narrower than mine, and the commute was long enough that we frequently spent the night at each other's places. Maybe it's time for me to get a bigger bed, I thought for the first time in years. One day I visited his lab, and he introduced me to his labmates as his girlfriend. I teased him about it after, and he said, "It's kind of accurate though, isn't it?" He wasn't wrong. But in my nearly three decades on this earth, I had never been somebody's girlfriend; it was a word that middle schoolers used with abandon to describe their chaste romance, that my own friends had long since abandoned for terms like "partner" or "husband." I tried to get used to it. I made references to my boyfriend in casual conversation with others. I told my parents about him. I began to panic. About two weeks later, sitting on the floor of my sweet, brilliant, handsome boyfriend's dorm room floor, I ended things. "I just don't think I can be someone's girlfriend," I said apologetically, before leaving. 2017 was a year of giant life changes for many of my closest friends. I went to what was supposed to be a surprise birthday party but actually turned into surprise wedding (surprise!) and learned that yes, I am the type of person to cry at weddings. Another friend eschewed receiving birthday presents this year, instead sending out a link to an online wish list of practical gifts for their upcoming baby. I purchased bags to store breast milk and wrote "TITTIES!" on the card. Other friends moved in with their long term partners, or got exciting new jobs, and I was—am—genuinely happy for them. There was no jealousy. Instead, the choices that made sense for them felt completely foreign to me, akin to the excitement I would feel on their behalf if they won front row tickets to see a favourite band that I had no interest in. I liked not having to share my personal living space with a partner, that my bedroom looked how I wanted it to look at any given moment, that my bed could double as a desk whenever I had work to do for the only job I am currently qualified to have. It wasn't exactly where I had thought I'd be at this age, but I couldn't imagine an alternative. Late in the summer, my whole family journeyed to a small town an hour outside the city to witness my cousin get married. It was my first time being at a traditional wedding. I watched as the woman who, fifteen years ago, explained to me what the movie American Pie was about walked down the aisle in a poufy white dress. Later, I danced to "Spirit in the Sky" with her friends from college and relatives I hadn't seen in years, in between giving non-answers to questions they had about my relationship and employment statuses. An aunt had brought cigars from her native Cuba, and I smoked one with my dad, brother, and uncle, the four of us grownups celebrating the choices of two other grownups. My parents drove me home the next morning, dropping me off at my place in the city before continuing their own long drive back to Ottawa. My mom asked if I wanted to come home with them for a visit, but I shook my head. I had a lot of writing due, I explained. We said goodbye to each other, then I let myself into my apartment, into my bedroom that belonged to me alone, into my small bed, and fell asleep.
The specific way men interview women (5:05), Rory Gilmore, journalist (17:17), and the Avril Lavigne riots of 2021 (48:27)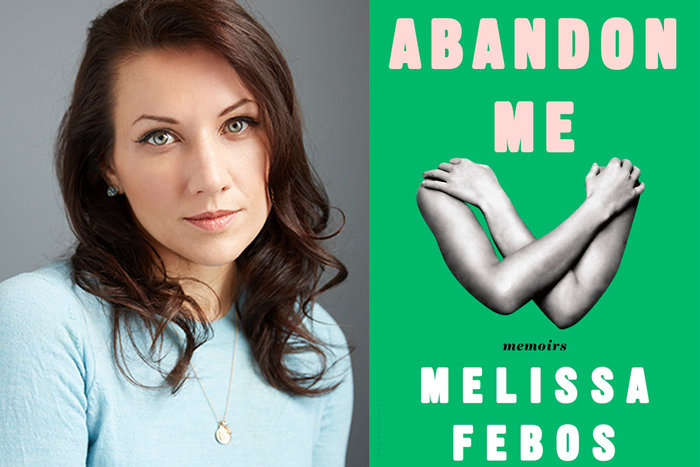 The author of Abandon Me on queer world-building IRL and on the page, writerly toolkits and the freedom of abandoning all sense of chill in romantic relationships.
Melissa Febos's debut memoir, Whip Smart (St. Martin's Griffin), chronicled her double life as a successful university student and heroin-addicted dominatrix. Nuanced and highly perceptive, it's a queer, feminist book on BDSM. Peel back the layers of the seven interconnected essays in her latest work of non-fiction, Abandon Me (Bloomsbury), and you'll find many of the thematic concerns that compelled Febos in her first book: reconciling multiple identities, exploring the complexities and contradictions of human sexuality and romantic love, recognizing the continuity and connection between our bodily and intellectual selves. While the primary plot of Abandon Me follows the author's obsessive love affair with a married woman, Febos also gets intertextual with Winnicott and Freud, meditates on her brother's bipolar disorder diagnosis, and mounts an enthusiastic defense of hickeys. Abandon Me is also a tale of two fathers: one, her adoptive sea captain father, the other her birth father, whose re-emergence in her life as an adult connects her to her own Indigenous heritage. Febos's latest memoir is a non-linear adventure in healing, a text that recognizes personal stories have the ability to influence collective memory, build worldviews and shape what we perceive as history. Laura Clarke: One of the many things I loved about Abandon Me was how this fully realized queer universe exists without explanation or instruction to a straight audience. You discussed your sexuality openly in your last book, but by virtue of exploring a job that caters to the desires and gaze of predominantly straight men, it had a different texture and approach. Three quarters of the way into Abandon Me, you mention offhandedly that your mother is also bisexual. The text seems like an exercise in queer world-building to me, which is an inherently political act. Melissa Febos: Thank you so much! That makes me feel really good. I mean, on one hand, it saddens me that taking my queer life for granted as something that doesn't require explanation or need to be the subject of any story in which it exists is radical or political. I also recognize that it is. On the other hand, I am so happy that I'm able to embody that for myself and subsequently model it for my readers. I do take the queerness of myself and life for granted, in the sense that I don't question it and I don't feel a need to justify or explain it. Representation of that perspective in my writing is an exercise (in a straight world, that is), but in my life it's not, and that's both a gift and a reward. It's a reward for having spent a lot of time and energy building a life in which I'm surrounded by people who share and/or accept queerness, and a reward for building an acceptance and knowledge of self that feels very safe on the interior. It's a gift in that it's a result of having been raised by people who always accepted me as I am, and encouraged and reinforced my expression and acceptance of self. My mother gave me a lot of the tools that have helped me build this life for myself. It's also a gift to live in a time where I have the resources and freedom to cultivate all of that. In another interview, you describe Abandon Me as queer in both content and form. Can you expand on that? In a sense, my creative process is similar to my living process. I enjoy a freedom on the page to be curious and explore my own ideas and questions and experience, to experiment with form and content without feeling overly constrained by convention or the expectations of other people or my culture. That wasn't always so. As a younger writer, I felt more obligation to adhere to structures given to me—both in terms of narrative and poetics—and I needed to acquire a better familiarity with those structures and more confidence in my own instincts and the art I wanted to make, in order to subvert them. I could not have written this book a moment sooner than I did. I hope I get to say that about everything I ever write. Whip Smart is primarily a book about understanding the desires of other people, and the confidence and sense of power that comes from that position. Abandon Me is the opposite in many ways: it's about personal desire and the resulting vulnerability. There are so many more scenes of intimacy in Abandon Me (sexual, romantic, familial) than in Whip Smart, despite the fact that there are probably more sexual scenes in the latter. Did one book begin from a place of more certainty, direction, a clearer sense of narrative arc, or did they simply arrive at different destinations from a similar writing approach? Did writing while in the middle of your experiences as you did in Abandon Me have something to do with the sense of rawness and intimacy you conjured? Yes to all. The best questions are sometimes embedded with their answers, as this one is. Whip Smart was a more shocking book, but far less intimate. Again, I think with both of these books, I was working at the limit of my ability—in terms of craft, confidence, and intimacy—and my capacity was so much greater with Abandon Me. It was an enormous task, with the first book, to be honest with myself about my own experiences and motivations. I don't think I could have managed much aesthetic experimentation along with it. I was only twenty-six when I started it and still a graduate student. But I needed to write that book. Which is to say, I needed to understand what had happened and why. So much of finding our best work is finding the work that asks more of us than we have ever given, more even than we are capable of. I wrote much of Abandon Me in the eye of the story, and you're right that I could not have done that as a younger writer. At thirty-five, I had more tools, was able to experiment formally, and also to derive insight more quickly after "leaving" the story, in the second half of the book. I could enter into my own experiences more than I had been able to in Whip Smart, and so could bring the reader with me, however terrifying that might be (and it was). In the end, I think that for all its experimentation, the narrative arc of Abandon Me is pretty straightforward, but I didn't know that at the outset. I believe that on some level I knew exactly how it would end, but I couldn't bear to look at that truth before I arrived there in the work. And writing toward an end you cannot see—which is analogous to so much of living—requires a lot of faith. Reoccurring images of the stars and the sea are woven into the seven essays in this collection, which you partially attribute to being the daughter of a sea captain raised in a port town. The imagery seemed like an interesting artistic mirror to the book's many childhood development psychology references (Winnicott, Freud, Jung. etc.), demonstrating how the past and history is not static, but rather actively shaping our perceptions at all times. Did the retracing of childhood and the past turn up this imagery for you, or is it just a part of your universe, your writerly toolkit? Both. When I was younger, I had this idea that the quality of a writer was contingent on her imaginative invention, or a limited concept of invention. My work changed a lot when I began to trust my own instincts, which so often led me back to the images and environments of my own becoming. I see my students suffer from this same belief in the paucity of their own symbols, too. They read other writers, are impressed by the achievement of books, and mistakenly think, oh, that was so successful, and in order to write a successful book it has to be like that. Sometimes, they think, well, I should just quit because I'll never write that book, I'll never be good enough. It's a common logical fallacy for young, insecure artists. When I decided that I didn't need to write like any favorite writer, or anyone but myself, I was so liberated. Ironically, I felt that my creative options multiplied. I believe every individual's life is rife with organic symbols. How could it not be? We wade through an infinity of images and symbols in a single day, and yet we remember only a miniscule number of these. In my late twenties, I began to think of every memory and image as symbolic, metaphorical in some way, and that immediately released me from the onerous pressure of finding or choosing the "right" ones. It reframed my work as a writer—rather than "inventing" my networks of images, which was at once a hubristic and impossible task, my job became that of uncovering or listening to the images that I already had. Perhaps this is especially relevant for the memoirist or personal essayist. When the subject of your work is your own life, why wouldn't the images accumulated and made symbolic by that life be the most effective? In Abandon Me, so much of the book takes my early life for its subject, so this dynamic was further intensified. I actually had to go through the book in later revisions and prune out a lot of sea images because having yielded to those instincts yielded such a bounty that it was drowning out the story (see? I'm doing it even here!). I think every writer reading this just breathed a sigh of relief for you validating our strange, reoccurring images. When you connect with a writer's own index of specific, weird imagery, it's an amazing feeling. My friend and I exchanged new poems recently, and though they were short, they both contained an image of socializing with spiders. I felt creatively connected to her and happy in my own weirdness! I love that! And I think that's a realization, a reorganization of value that every writer has to go through. We are all socialized in conformity, to believe that weird is bad. At one time (and sometimes still) our survival depended on our ability to not be weird. But weirdness and the specificity of our own unique selves is what makes for good writing. This is one of the myriad ways that writing has grown me as a person—it has taught me how to recognize, acknowledge, and ultimately value my own eccentricities. My girlfriend often stares at me in wonder and says, You're so weird! You're one of the weirdest people I've ever met, and it's fully an endearment. I think good art has so much in common with good love: an ability to recognize and appreciate the unique specificities of an object, a person, a perspective. You return to an image from Whip Smart in Abandon Me with a slightly different perspective—a woman is suspended in the air from meat hooks in her back at a fetish party. You describe how at the time, you attributed a fantasy of showing your younger self this vision as a desire to "annihilate her innocence." But in this new imagining, you see your impulse as a tender one, something to do with catharsis and personal choice. What changed your perception of this memory? I love the idea of living texts, that in writing we can return again and again to certain images and memories and re-evaluate them. Oh, I'm so glad that scene stood out for you! It was such an important one for me. I fought it for a while before I let it into the book. After writing Whip Smart, I had this idea that I had said so much about addiction and innocence and power dynamics and my experiences as a pro-domme that I wasn't allowed to write about them again. I was sick of being the dominatrix writer, a label I'd never identified with and that frustrated me. That rigidity was also an expression of my own wish to be completely finished with it. But I wasn't done, and maybe I'll never be done, and also thank goodness. If our perceptions of our own lives and beliefs and interpretations weren't allowed to evolve, where would we be? In many respects, I consider it a job of the writer (particularly the essayist and memoirist) to enact this evolution of perception for their readers. My relationship to myself and my choices was so much more rigid, fearful, and punishing when I was younger. That's what shame will do. It made sense to me when I was writing Whip Smart that this urge to expose myself to extremity was an impulse to shock myself, to teach myself to withstand anything as a defensive measure. In the intervening years, I came to understand that I was also looking for alternate solutions, for methods of healing and transformation outside of those taught me by my patriarchal, heteronormative culture. One of the many gifts of writing these books is the way they've taught me how to love myself, to step back and look with a gaze at once more generous and more brave than I was before. I like what you said about methods of healing and transformation outside of patriarchal, heteronormative culture. There are a lot of "healing" narratives that are marketed to readers in easily digestible forms. The healing in your book is non-linear and individual, and it's not always about following some traditional narrative arc from darkness to light. For some people, it might look something like hanging from meat hooks at the fetish party. Right, and that's both a fact and a priority of my work. Fact, in that the typical narrative arc, from darkness to light, has never worked for me. My narratives are more: light to darkness to darker darkness to darkest darkness to darkness as a kind of light. I think we get into a lot of trouble when we get attached to these binary ways of thinking about healing, transformation, and narrative. My happy ending is not about emerging from darkness into some perpetual light—that's a religious greeting card, not a memoir. My happy ending is the discovery of a transformation that can happen in the dark. About figuring out how to be a light in the dark, or simply be in the dark, to love what is there and stop running from it. Carl Jung has a lot to say about darkness, and the shadow self, and I reread some of it while I was writing this book. He wrote that, "One does not become enlightened by imagining figures of light, but by making the darkness visible." We can miss our own chances for healing if we don't look outside the models we are given for what healing should look like. It can happen in swimming pools with dolphins, in therapists' offices, in dungeons, in love, under tattoo guns, in gyms, in any number of places. Our psyches are so much smarter than we give them credit for, and we are taught to overlook our own instincts in favor of a social or cultural wisdom that is more often based on commerce than compassion. I do think that the cultural wisdom about healing and transformation reflects patriarchal and heteronormative influences, but I don't think it's good for men or straight folks, either. You begin researching the history of the Wampanoag tribe, and you meet with your literary agent, eager to write a book about the history of the violence of colonialism in the area. Your agent says readers "aren't into Native Americans" and suggests you write something "more urban, more edgy...more you." But you wrote all these things at once. And his very words are exactly what the book stakes its claim against – reducing anyone's multiple identities into a singular consumable version, as well as erasure on a personal and historical level. Did the way this anecdote reflected on the greater work come to you later, or was it always on your mind while writing? In some ways, that anecdote was unfair to my (then) agent. He was expressing the track record of a market that had been exposed to so few examples of integrative representations of marginalized experiences, and it wasn't an incorrect expression. The publishing industry is not a creative one—it relies primarily on what has already been done and proven successful. And it is a reflection of the dominant narratives and power structures of our culture, and so overwhelmingly white, straight, and conventionally structured. In order to change that landscape, we have to write the things we have not yet seen on bestseller lists, we have to trust our own instincts and imaginations. I can also see now that my impulse to write that book (which was an historical novel) was driven by my own desire to integrate all those seemingly disparate parts of my own identity. I was too scared to face it directly. I needed more time. In the years since, I have changed. And the publishing landscape has also begun to change in an important way. I don't think an agent would say that, today. Or many wouldn't. The brave writers who have trusted their instincts, their need to see their own stories represented in all their complexity and seeming contradiction, have created proof that there is a hunger for such stories, and so they are proliferating. Not, perhaps, at the rate that we'd like, but at a greater rate than we've seen in the past. The expression of vulnerability in love we see in Abandon Me is important and refreshing to me, especially in a culture that places pressure on women to act chill and not "crazy." God, it didn't feel refreshing when I was living it, but I'm so glad it felt refreshing to read. Vulnerability is the absolute worst! Of course, it's also the best, but sometimes we have to trick ourselves into it, don't we? Or sometimes our psyche has to go rogue and get us into a situation that we can only escape by becoming more vulnerable. I'm using a plural pronoun here, but obviously I'm talking about myself. I was so good at being chill and not crazy, for so long. Like, 32 years. And that imposed a pretty low ceiling on certain kinds of intimacy in love. Then, it was like I decided to get all my crazy vulnerability over with at once. Or make up for all those years of being chill in one short burst of agonized time. It really blew the doors off things, including my self-conception, and my belief that I couldn't survive such a feeling of disempowerment. It did feel like I was dying, just as I had feared, but I didn't die. And it felt important to tell that story, to demonstrate that resilience for readers who might relate to my fear and need for control, however limiting. When I think of historical courtly love, the wooer/pursuer behaves as though they're at the mercy of their beloved, when they arguably possess greater power. There's a curious kind of power in a) fully abandoning yourself to the beloved and b) making art or a public record about it. Devotion can be an empowering act. That's such a smart observation about courtship and power dynamics in romantic love. Whip Smart was very much about looking at the superficial appearance of power dynamics in sex work, in commercial BDSM interactions, and between men and women, and then peeling them back to see how they so often reversed, and then sometimes reversed again. And I would say that much of Abandon Me conducts a similar examination of the power dynamics in a romantic relationship between two women. In consensual relationships, I doubt it's ever simple. While one person often appears to have more power, that's rarely as deep as it goes. Were you thinking about these delicate balances of power when you wrote it, and did your perception of them shift during the act of writing, editing, publishing and so on? In many ways, writing is my only effective thinking process. I do very poorly at thinking about things in my head. It's only by writing, and to a lesser degree talking with other people, that I arrive at more nuanced understandings and new ideas about things. I suspect that the power dynamics of intimate relationships is a preoccupation of mine that I won't be finished with anytime soon, and I'm fine with that. I've made peace with the fact that I am an obsessive person, and I'll likely be chewing on these ideas for my whole life and career: power, sex, desire, gender, vulnerability, deviance, secrecy, and so forth. In a review of The Argonauts by Maggie Nelson, you describe a sense of being granted permission through the act of reading. A reviewer in The Rumpus used the same language of permission when talking about your book. Does this sense of permission have something to do with the mingling of public and private, the bodily and the intellectual, of personal story and history? And isn't it cool to think you are capable of giving that gift to your reader? I do think it has something to do with that combination of things—with an expansiveness within the text, but also an expansiveness in…spirit? In intention? Maggie's work is complex and rigorous and intimate, but I also feel invited into it, and I can sense her own curiosity and willingness to go where the process of inquiry takes her. There is room for her in the text, and room for me as a reader, bringing my own set of contexts and interpretations and biases. And it is that flexibility that gives me permission to interact with her content however I do. It's an important reminder that I can move through my work as though it is an expansive space, and so it becomes one. My favorite texts (and maybe all kinds of art) share this quality. So, yes, it is the coolest ever that my work is being read the same way. I mean, it should be so, right? I aspire to create the sort of art that I love most, that has moved me most. Not necessarily in form or content, but in that intentionality, in the spirit of it, the geist.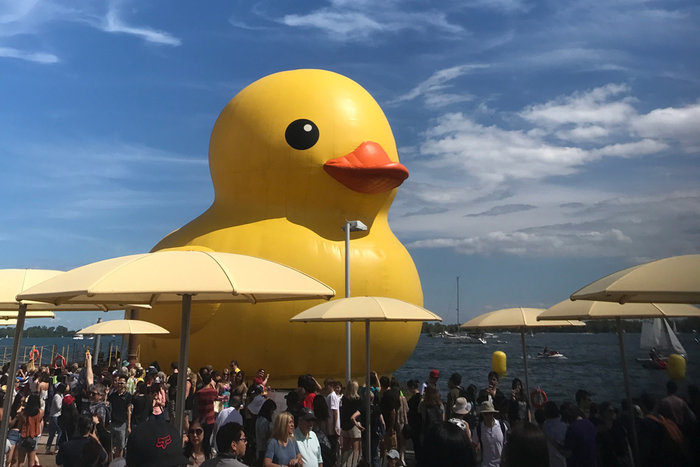 Canadians want to focus on Gord Downie, on anniversaries, on the prime minister's photo-ops, on giant rubber ducks—on anything, it seems, but Indigenous people.
What were we obsessed with, invested in and plagued by in 2017? Hazlitt's writers reflect on the issues, big and small. The first time I saw the rubber duck on Toronto's waterfront I felt like I was living in a year-long episode of MTV's My Sweet Sixteen. It was six stories tall and cost the country $200,000—which, realistically, was a drop in the half-a-billion-dollar bucket Canada set aside to celebrate its 150th birthday. As an Indigenous woman, I must admit the whole thing was surreal. Not six months before, less than a month before Canada 150 started, Prime Minister Justin Trudeau gave an impassioned speech to the Assembly of First Nations about the tenuous relationship between Indigenous people and the Canadian government. He used the word "reconciliation" fourteen times. As I watched the rubber duck bob on the edge of Lake Ontario, I couldn't help but think of a young Indigenous girl in Alberta who needed $6,000 worth of braces to correct her painful malfunctioning jaw. Her request was denied by Health Canada, the federal department tasked with determining dental care for Status Indians. Apparently, the girl's jaw condition was so unusual it did not fall into the four categories of dental issues they fund. The girl's mother, Stacey Shiner, filed a lawsuit against the government in 2016, calling Health Canada's decision "unreasonable." The government had spent over $32,832 fighting Shiner by January. By September, that number had jumped to $110,000—enough to cover the cost for eighteen Indigenous kids' braces. Or, I guess, enough for a little more than half of that giant rubber duck. Was this the "reconciliation" Trudeau had in mind? Fighting children in court while his government bankrolled massive reproductions of their bathtub toys? I didn't bother trying to hide my disgust. Throughout the year, the (mis)use of the word "reconciliation" got increasingly worse, making my teeth clench and my stomach twist. For example, the Canadian government appointed non-Indigenous musician Gord Downie to the Order of Canada for leadership in Indigenous issues. His citation said that he was being honoured for "promoting dialogue, raising awareness of the history of residential schools and moving the country along the path to reconciliation." At the same ceremony, Meritorious Service Crosses were given to J. Wilton Littlechild, the Honourable Justice Murray Sinclair and Marie Wilson, who all served on the Truth and Reconciliation Commission—and who had for six years done the difficult work of gaining the trust of residential school survivors, gathering their stories and making them feel safe and heard, all before writing a 544-page report and making 94 thoughtful recommendations on how Canada should move forward as a country. They, however, went unmentioned by nearly every media outlet who reported on the story—as did the actual residential school survivors who were brave enough to come forward and tell their stories. Two Ontario teachers were so inspired by Downie they even came up with a viral hashtag celebrating him: #teachlikeGord. These teachers mentioned Chanie Wenjack, the boy who died running away from residential school and inspired Downie's Secret Path project. But they didn't mention the Chanie Wenjacks of today—kids like Tina Fontaine, who got taken into child and family services' custody, ran away and was found dead in the Red River when it was too late. No, Canadians don't want to focus on Indigenous people. They want to focus on Gord Downie. He taught them about residential schools—two years after the TRC Report was released. He showed them what reconciliation was—twenty years after the Royal Commission on Aboriginal People laid out a 1,000-plus-page map. For these Canadians, Indigenous history and Indigenous pain only mattered because a famous white man suddenly told them it should. My eyes just kept rolling. I couldn't stop sighing. I must have looked like I was possessed. And now, the year drawing to a close, I've heard the term bandied about in so many ridiculous contexts, for so many ridiculous reasons, from so many ridiculous people, I'm not sure it means anything at all anymore—I'm lucky if my eyes even glaze over at this point. Leon James, a professor of psychology at the University of Hawaii, calls this phenomenon "semantic satiation." He wrote his doctoral dissertation on the subject while at Montreal's McGill University. "When a brain cell fires, it takes more energy to fire the second time, and still more the third time, and finally the fourth time it won't even respond unless you wait a few seconds," James told Mental Floss in 2015. "[If] you repeat a word, the meaning in the word keeps being repeated, and then it becomes refractory, or more resistant to being elicited again and again." Sometimes I wonder if that's why so many non-Indigenous Canadians have failed to acknowledge our peoples' pain until recently. Have they just heard that we're "dying savages," believed that we're "dying savages" and repeated that we're "dying savages" so many times that true, painful tales of our struggles cannot elicit an emotional response? Does semantic satiation explain why members of the Canadian government can regularly throw around the word "reconciliation" while simultaneously refusing to end gender discrimination in the Indian Act, which penalizes Indigenous women for marrying non-Indigenous men by taking away their Indian status? While running a failing inquiry into the reasons why over 1,200 Indigenous women and girls have been murdered or gone missing in Canada—an inquiry that has somehow driven away numerous families, leaders, experts and activists that have devoted their lives to this cause? While using poverty and poor housing as an excuse to steal our children and place them in child welfare at numbers that now exceed the amount of children in residential schools when they were at their height? It is important to acknowledge the Truth and Reconciliation Commission's original definition of the term: "To the Commission, 'reconciliation' is about establishing and maintaining a mutually respectful relationship between Aboriginal and non-Aboriginal peoples in this country. In order for that to happen, there has to be awareness of the past, acknowledgement of the harm that has been inflicted, atonement for the causes, and action to change behaviour" (emphasis added). What the current Liberal government of Canada has been offering as "reconciliation," some of which I've outlined above, has not been mutually respectful. It has not indicated any change in the pattern of colonial, paternalistic behaviour. Instead, it's been photo-op reconciliation: highly staged moments that look good on camera and, most importantly, make non-Indigenous Canadians feel better about horrors that have been committed against Indigenous peoples in the past, while rarely acknowledging how those horrors continue in the present. It's this ahistorical positioning that allows people to rationalize the status quo, saying things like, "I didn't do that, so I'm not going to apologize for it," or, "It happened years ago. You need to get over it already." Attitudes of the past directly inform the attitudes of the present. Sometimes acknowledging the mistakes of the past causes real change, and sometimes it doesn't cause real change at all, instead just encouraging the same problematic attitudes to morph into a more covert, easily digestible version suitable for modern-day tastes. While Stephen Harper was prime minister, for example, there was a public apology for residential schools. However, little has been done to address their modern-day equivalent: child and family services using systemic poverty as an excuse to abduct Indigenous children, who now make up almost 50 percent of the kids in foster care. There have been emotional press conferences announcing the long-overdue, aforementioned Missing and Murdered Indigenous Women and Girls inquiry, but still no acknowledgement by the federal government that, as of 2015, Winnipeg police said four out of five missing persons reports they received each month involved kids in the care of Manitoba Child and Family Services—71 percent of them being girls. What's more, the current Liberal government of Canada has actively encouraged the problem by refusing to adequately fund and provide First Nations child-welfare on reserves, denying them the same funding and access to public services offered to non-Indigenous children off-reserve. In 2007, Cindy Blackstock, executive director of the First Nations Child and Family Caring Society of Canada, along with the Assembly of First Nations, filed a human rights complaint against the Canadian government, arguing Canada's purposeful, insufficient funding and lack of family support caused more Indigenous kids to be put into the child welfare system. In January this year, the Canadian Human Rights Tribunal agreed: Canada was intentionally discriminating against Indigenous children. They even compared modern on-reserve child welfare to the residential school system. So far, despite emotional declarations for "reconciliation," and despite three non-compliance orders by the Canadian Human Rights Tribunal, the Liberal government has made no motion to change this. Considering how little the federal government cares for Indigenous children, it should be no surprise that they care even less for Indigenous adults. Once our kids age out of the child welfare system, they have the criminal justice system to look forward to, which incarcerates Indigenous offenders at a rate that astounds: Indigenous inmates account for 22.8 percent of the federally-incarcerated population despite making up 4.3 percent of the Canadian population, and are ten times more likely to be imprisoned than non-Indigenous people. The rates spike in different parts of the country: As of 1999, if you were Indigenous and lived in Saskatoon, you would be 33 times more likely to be imprisoned. Once inside prison, the experiences of Indigenous inmates like Adam Capay, a 24-year-old Anishinaabe man, paint a grim picture. Capay faced solitary confinement for 1,636 consecutive days, the longest in Ontario's history, and, as of April this year, had not received a trial in the five years he'd been imprisoned. And, of course, there's the way that land defenders are criminalized and jailed under Canadian laws. In May, Beatrice Hunter, an Inuk grandmother, was arrested for protesting Nalcor's Megadam Muskrat Falls project, which Inuit say is poisoning their food webs and threatening their way of life, as well as potentially putting Newfoundland and Labrador into deep debt. When she refused a court order to stay one kilometer away from the site, essentially prohibiting her from protesting anymore, she was sent to a men's prison for ten days; the women's prison was too crowded to admit her. A month later, nine Bawaating Water Protectors were arrested for attempting to put up a teepee on Parliament Hill "without a permit." Mounties initially erected a barricade and physically prevented the teepee from being erected, which the protectors intended to use to fast and pray in. The next day, to the delight of the media, Prime Minister Justin Trudeau visited the assembled reoccupation teepee—decked out in a Canada 150 jean jacket, no less. Afterwards, he tweeted, "Our government is committed & dedicated to moving forward on reconciliation - myself & everyone in cabinet." And this is to say nothing of Senator Lynn Beyak's series of racist, offensive comments gaslighting residential school survivors and calling the disgusting, destructive White Paper "ahead of its time," the "Appropriation Prize" scandal, or the recent Supreme Court decision to allow a ski resort to be built on land the Ktunaxa Nation has argued would affect a grizzly bear habitat and drive away the Great Bear Spirit. I won't get into the horrific murder of Barbara Kentner, at whom a young, white man in Thunder Bay threw a trailer hitch from a passing truck, or the numerous other Indigenous people in that city who have been found dead in its waterways. I won't detail the photo-op reconciliation of the Gord Downie & Chanie Wenjack Fund's Legacy Room project, which, for an annual donation, creates "a space within an organization dedicated to reconciliation [which] showcases an organization's commitment to our reconciliation journey." I won't enumerate all the times Indigenous people who have questioned the way this activity helps establish mutual respect and encourages colonial behaviour to change, or stood against cultural appropriation, or pointed out the racism that targets ethical Inuit seal hunting while remaining silent on factory-farmed chicken or beef, have been targeted and harassed by non-Indigenous Canadians. At this point, it's clear that "reconciliation" is designed to help Canadians feel better about their past, not help Indigenous peoples set a healthy course for our future. Anishinaabe mother and professor Andrea Landry put it best when she wrote, "This reconciliation is for the colonizer." An unfortunate casualty of photo op co-opting and semantic satiation, "reconciliation" needs to be put aside and replaced with what really matters: restoration. Restoration of Indigenous languages, cultures, nations, land. That would make a real difference. That would embody mutual respect and a change in behaviour.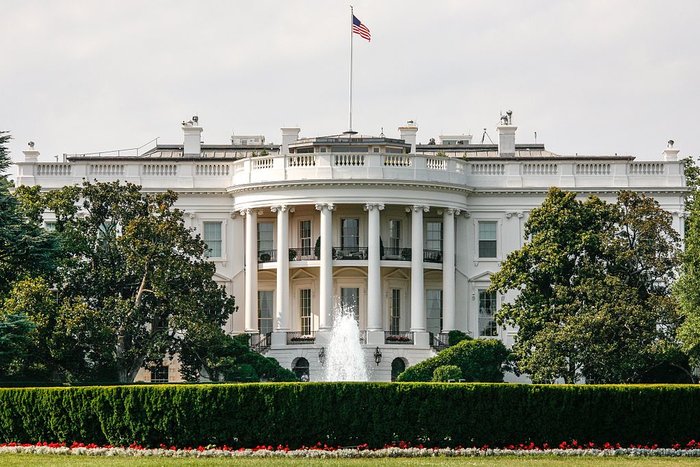 This year, this prolonged unraveling, is what survival looks like.
What were we obsessed with, invested in and plagued by in 2017? Hazlitt's writers reflect on the issues, big and small. I spent most mornings this year failing to construct new ways to tell Americans it shouldn't be this easy for white men to kill them. Not that the evidence is lacking. Not that this evidence was ever past. But a nod at the scope of the daily onslaught, its relentless attack from all sides—by legislators, lobbyists, and racists—that, even when unsuccessful, kept us in dual states of stagnation and perpetual exhaustion. Cumulatively, the months since the inauguration haven't moved us forward; they've kept us, as a country, from sinking lower than we might have in the absence of resistance. Fatigue and depression, from actions against and threats upon, have been the cost of keeping those with power from dismantling countless policies inched toward over decades in pursuit of parity. This year, this prolonged unraveling, is what survival looks like. Semi-survival. Partial, because it is important to remember that not everyone made it. Many, at best, now exist in some form of limbo; many others are simply dead. Because there seems to be no way to make the NRA understand their organization is killing us. Because our current administration doesn't care about Puerto Rico. Or climate change. Or public lands. Because they feel threatened by women's rights and immigrants and transgender soldiers. Because conservative white men would rather spend the rest of their lives fucking their fear, many of us are gone. I, for one, haven't been sleeping. That is, I haven't managed to stay asleep. An hour here and there, and then up again to the wincing world. The latest scandal, affront, assault, political appointment, mass shooting, white supremacist rally, on and on. The swiftness with which Twitter became a daily show-and-tell of self-medication is its own indicator of collective mourning. The television we binge-watched. The sugar, drugs, and people we consumed. Endless takeout. Endless beers, wine, and whiskey in the evenings to cope with the events of the prior twelve hours. Your four cups of coffee in the morning to feel anything resembling alive. I have seen it, and I have seen you writhing to the beat of the day. And the thing I've lamented most, over three hundred insomnia-fueled nights, is how the election made the enormity of the events taking place outside our country—those independent of it—all but disappear. A vanishing act propelled by domestic panic and burnout. Because the other cost of survival is limited bandwidth with which to process the trauma of others. The global refugee crisis. Cholera epidemics. Famines. Stolen elections. Floods, fires, and air pollution thick enough to choke you through the safety of your screen. Now, at the end of 2017, sustained empathy for black and brown bodies outside of America is something we have time for only on a slow news day. To date, 45 has not succeeded in making America great—not that he was ever going to—but he has made America first in the eyes of newsrooms and, naturally, those directly affected by his and his cabinet's actions. If you're a woman, child, undocumented immigrant, refugee, individual of color, recipient of subsidized healthcare, LGBTQ+ person, or anyone for some reason incapable of surviving a provoked nuclear attack, that means you. And it's made it harder than ever for those lacking the energy to look outward to see the world as something they're a part of, not apart from. This is what happens when entire continents, for decades, are reduced to the sum of their losses. When our troubles are at their peak, those outside of America and Europe can only scream into a vacuum. As a friend recently reiterated, "Patriarchy makes us weak." And she's right. It's no wonder people have turned to fitness and strength routines as much as any vice. All the dog owners who are grateful their pup gets them out of the house, away from their phones, and walking a few times a day. I, like many writers, found myself trapped in sedentary wallowing. In part because my profession requires ample screen time, but mostly because depression and anxiety are awful that way. I want to stop feeling so angry about all the terrible, powerful white men whose faces I've had to see on my computer every day in 2017. An endless stream of predatory mediocrity that's failed upward all its life, because it's never successfully been held accountable for its actions. I want a new home for this rage. Somewhere in my sightline so I never forget it. In a book. A pair of hiking boots. In this essay about forgiving ourselves for whatever we've become. At the end of 2017, I'm mourning the year they stole from us, all the art that wasn't made amid this constant devastation, all the books that were published and read by too few, all the elevated heart rates, all the suicides, the forgotten desperate crossings by undocumented Africans into Canada, every plan with friends and therapy appointment that fell by the wayside. A year when waking up and treading water was the best many could do. I plan to find my body again in 2018, to put the parts back together that have become strangers to each other as well as to me after a year of unmitigated terror. I plan to write with courage and support others in doing the same. Because I believe we will move toward progress. We will find a way. But for now, resist. Call out. Fight back. Protest. Uplift. Encourage. Lean on one another. Fill your worlds with the love of those closest to you. And assemble yourselves into something indestructible.