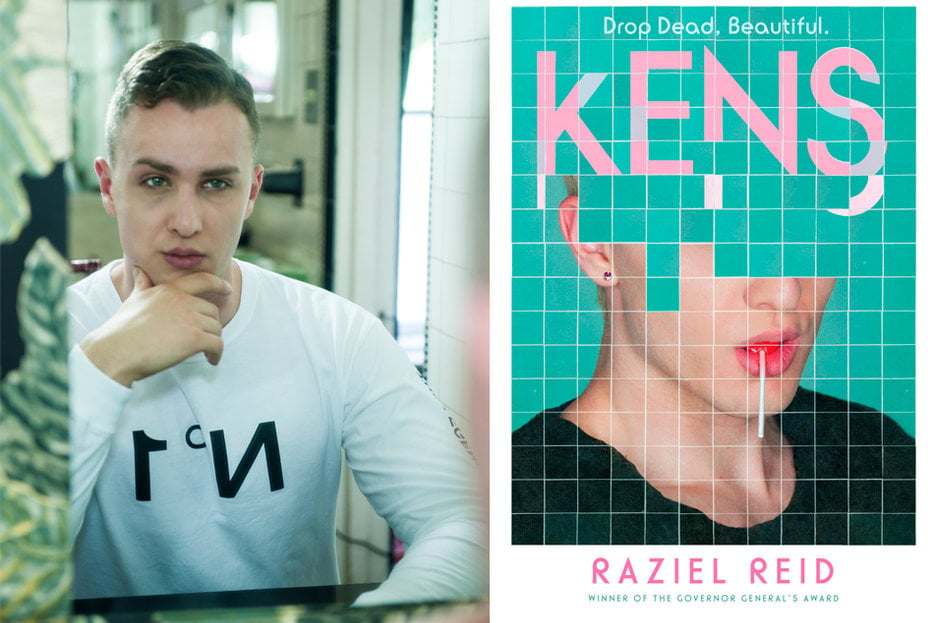 The author of Kens on the power of satire, rituals of rejection, and imagining Christian Slater.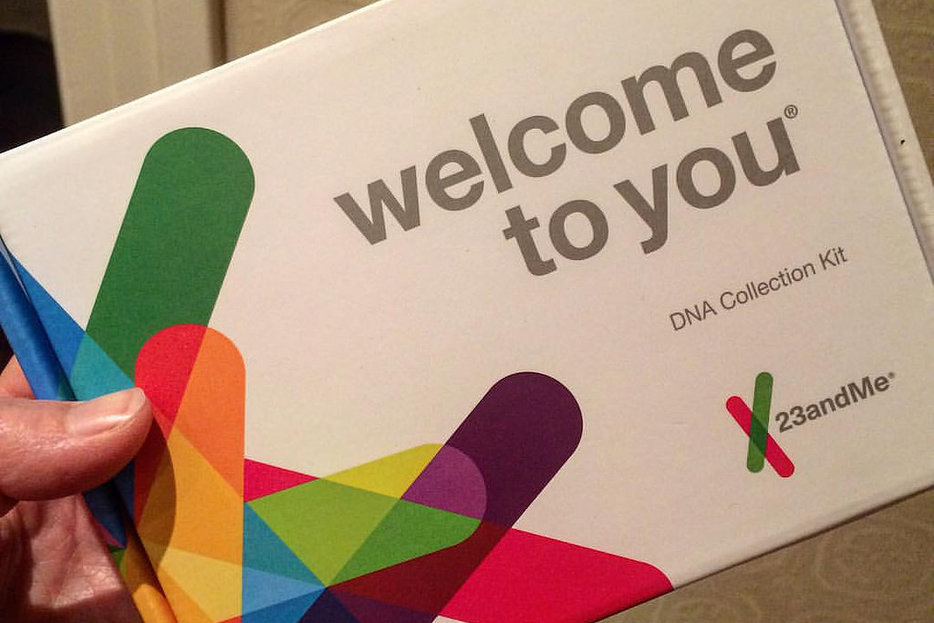 I don't want to test my children for genetic illness to subvert their autonomy, but to allow them to fully exert it. And though I have the means, I can't quite find the will. …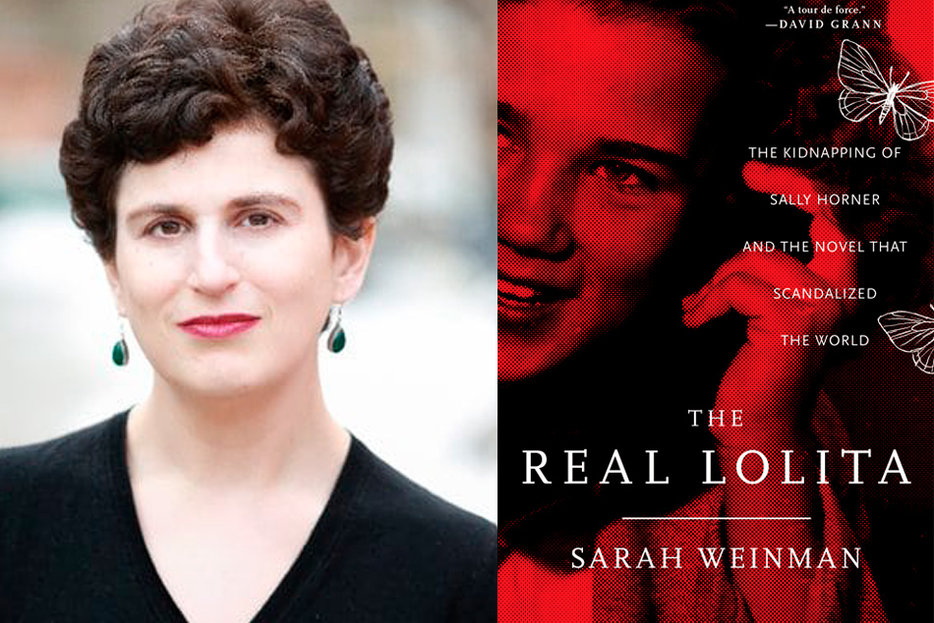 The author of The Real Lolita on doppelgangers, the responsibilities of true crime reporting and fictionalizing people's pain. 
Latest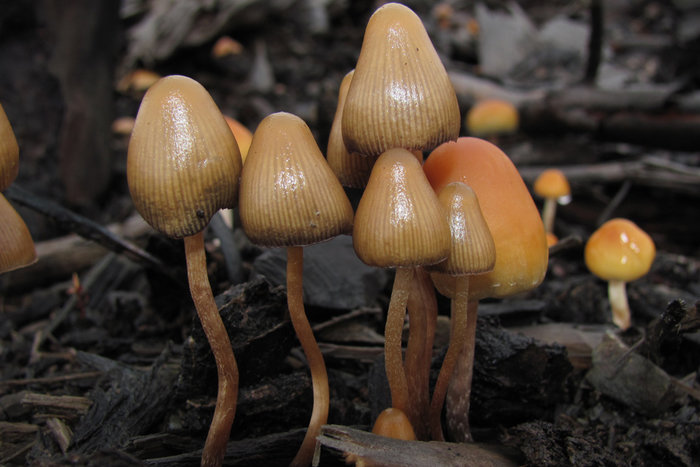 Despite decades of contributions to psychedelic science, women have long been marginalized in the field. That's starting to change. 
The shepherd of psychedelic mushroom research was a woman. She wasn't the first to harness their medicinal power or, in the word of the casual western psilocybin enthusiast, their "magic." But she was the first to share their secrets with the west. Before hippies, before Tim Leary advised his disciples to turn on, tune in and drop out, and before a photo essay titled "Seeking the Magic Mushroom" appeared in 1957's Life magazine, there was María Sabina. A Mazatec curandera, a shaman, Sabina lived in a secluded mountain village in Oaxaca, and used the long-stemmed mushrooms that dotted her mountainside to heal the sick. Her work honored a centuries long relationship with psychedelic mushrooms that stretched back to the Aztecs and Mayas, as far as we know with certainty, and likely even further, based on interpretations from prehistoric cave paintings. Sabina had performed the velada mushroom ceremony for more than thirty years when an eccentric New York banking executive from JPMorgan named R. Gordon Wasson arrived at her mud hut's door. It was 1955. Uneasy at first, the caretaker ultimately welcomed the peculiar foreigner: to watch, to partake, to seek the divine healing that her ancestors' mushrooms could yield. Astonished by the mushroom's power, Wasson returned to Mexico again, and again. Life published full page images of Sabina, her name changed to Eva Mendez in the magazine's text, preparing the mushrooms, handing them to Wasson, and wrapping her arms around her son Aurelio, under the mushroom's effect, as he lay on a mat on the floor. The article got the attention of Albert Hofmann. Wasson brought samples to Hofmann, the Swiss chemist who first synthesized LSD in 1943. Hofmann isolated the active alkaloid, calling it psilocybin, for distribution by Sandoz Laboratories, and Tim Leary picked up the scent. The rest is psychedelic history. But Sabina's name is often dropped from this narrative. "She is the reason we have psilocybin research right now," says Katherine MacLean, a former research scientist who spent close to half a decade working with psilocybin. "But I don't hear many of the researchers paying appropriate respect and thanks to María Sabina. Every single time they speak, that name should be spoken." Even now, as a renaissance of psychedelic research swells, she is all but forgotten. Forgotten too is the horrific fate she suffered for revealing the mushroom's secrets to foreigners: Local government federales arrested and imprisoned her, burned her home to the ground, and murdered her son. She died destitute and alone. * Psychedelic science is a niche discipline with its origins in 1950s universities and 1960s counterculture. Above-ground psychedelic research re-opened in the early '90s, but the field remained small. Only the last fifteen years can be considered a true, burgeoning revival. Since 2002, the U.S. government has approved twenty-six clinical research studies exploring the physiological and therapeutic effects of psilocybin, MDMA, LSD and ayahuasca. Scientists in the field argue that psychedelics can be a boon for effective mental health treatment: for the critically ill and dying, for recovering alcoholics, for veterans suffering PTSD, for adults with autism hampered by social anxiety, and for many more. Read any article on psychedelic research published in recent years, and you'll meet plenty of scientists triumphed as new revolutionaries. They are almost exclusively white and male. One of those men is my dad, Charles Grob, a child psychiatrist at Harbor-UCLA who has led and published studies on psilocybin, MDMA and ayahuasca since 1992. I grew up on the periphery of this semi-radical community, attending panels, lectures and seminars to support him. I've sat in venues—ballrooms inside sterile hotels, conference rooms inside fluorescent-lit hospitals, living rooms inside enterprising psychonauts' bungalow-style homes, nestled into the hills of Laurel Canyon—and listened to white men speak about sacred plants and compounds for the better part of my thirty-one years. It wasn't until I attended Psychedelic Science 2017, a massive meeting in Oakland that attracted over 2,500 psychedelic researchers and enthusiasts, that I had the opportunity to hear women in the field speak en masse. On the first day of the conference, I eagerly counted the number of women giving presentations: 48 of 119. This almost-parity shouldn't be a shock: Women are not newcomers to the field. They've always been here, treating the same subjects as their male colleagues and co-authoring the same papers all along. Still, recognition and acclaim for their accomplishments has long been muted. Betty Eisner pioneered LSD treatment for alcoholism at UCLA in the 1950s alongside colleague Sidney Cohen. But The New York Times honored Cohen's legacy with an obituary after his passing, while Eisner received no such honor after hers. Joan Halifax led research on LSD's therapeutic role for the dying at famed retreat center Esalen in the 1970s alongside then-husband Stan Grof. Grof is considered a father of LSD research; Halifax's involvement is something of a footnote. But something is changing. In 2017, women were not simply a growing faction within a growing movement—they were leading the charge, both increasingly as principal investigators on clinical studies, and as champions for social progress. And they're refusing to be made invisible by their male colleagues, speaking out against inequity and lack of representation, and submitting study protocols in record numbers. * Many psychedelic studies today are conducted at university hospitals—Johns Hopkins, New York University, Purdue University, to name a few. "There's a strong component of sexism that's built into these conservative institutions," says MacLean, who worked for four years as a lead researcher and session guide on The Johns Hopkins Psilocybin Research Project team. "You can imagine [the standards] might've been established by men who didn't have to take care of children." After watching a female colleague endure excessive bleeding triggered by returning to work one week after giving birth, MacLean chose to make a change. She left Hopkins and cofounded the Psychedelic Program at The Center for Optimal Living in New York. The program, which consists of a team of clinical psychologists and harm reduction specialists, focuses not on administering psychedelics in a research setting, but on integrating past psychedelic experiences in a therapeutic context. "I was one of the only women researchers [in psychedelics]," she says of leaving the research world behind. "I felt like I was letting some of my female colleagues down." Because the number of women in psychedelic research has been, until now, a minority, survival has hinged on mentorship and commiseration. "[They've] seen it all before," says MacLean. Among her mentors, MacLean cites Mariavittoria Mangini, a nurse family practitioner and cofounder of the Women's Visionary Congress. The WVC is a nonprofit open to all genders, but built as a platform for amplifying the voices of women in psychedelics. Its existence derived from necessity, says Mangini. She points to a 2006 psychedelics conference in Basel commemmorating the 100th birthday of Albert Hofmann, the chemist celebrated for first synthesizing LSD (and for identifying the active alkaloid in María Sabina's magic mushrooms). Among 75 presenters, Mangini was one of five women invited to speak. WVC formed out of the ensuing outrage. "You have to take power," says Mangini. "People don't give it to you." Subtle sexism has long permeated not only academia, but also the psychedelic movement's small corner of social history. "Women had a really subordinate place," says Mangini of the '60s counterculture. She hung out at Millbrook during Tim Leary's extended psychedelic residency, assisted psychedelic pioneers like Halifax and Grof at Esalen, and operated "freakout tents" at Grateful Dead shows, helping Deadheads come down from bad trips. Every step of the way, she says, she and women like her labored to make their voices heard. The standard makeup of cotherapy teams is another oft-articulated concern: Unofficial protocol from the '60s dictates that psychedelic research teams consist of a man and a woman. It's no wonder, then, that counterculture sexism trickled into counterculture-inspired research, research conducted in conservative institutions like the one MacLean left. Mangini's seen far too many women take a backseat to their male co-investigators when it comes to presentations and authorship order. Despite the entrenched sexism that academia far too often embodies, and despite psychedelics' lack of inoculation against it, Mangini is hopeful. "Women assume that they have a place at the table, and that their voices and their work are going to be regarded at par with the work of their male colleagues. So I feel like we've kind of won that battle." * A historical lack of visible women is one part of what many in the field feel is the larger problem: Psychedelic research lacks diversity. One need only scan the lobby inside the Oakland Marriott during Psychedelic Science's opening day buffet for proof of its overwhelming whiteness—not only of who's running the show, but the vast majority of who's watching it, too. This imbalance shouldn't come as a surprise either. Psychedelic research bears a long history of whitewashing, reaching back to María Sabina's erasure, if not further. "[White] women have been the first in the gate of inclusiveness," says Janis Phelps, who's worked to secure diversity scholarships to the psychedelic therapies and research program she oversees at California Institute of Integral Studies (CIIS). "I feel a great charge from this particular kind of work to bear a pathway, and bring people of color, LGBTQ populations, gender fluid populations, indigenous peoples who need a voice at the table into the room." Twice during the conference, LisaNa Macias Red Bear, a Native American mental health specialist and community educator, takes the microphone in the main ballroom. "What I want to say is that cultural appropriation [of plant medicines] is a form of re-traumatization to indigenous people," she says during a Q&A, as reported by The New York Times (which did not include her name, describing her instead as "a woman with dark hair and dark sunglasses" who "identified herself as 'an indigenous person'"). "I'm asking for everyone here to just be accountable for your own white privilege." At a lunch with the nine-person clinical staff—of which eight are women—behind the Multidisciplinary Association for Psychedelic Studies (MAPS), perhaps the most public-facing psychedelic research nonprofit out there, clinical study associate Allison Wilens says, "When we talk about progress, we should be talking about power…We should be talking about institutional access. [...] The more we can open the doorways for people of different backgrounds to be in the room, the stronger the work will be, and being able to maintain that is what will allow us to sustain progress." * I met Katie Stone at WVC's daylong workshop, led by Mangini, at the tail end of Psychedelic Science. By chance, we're seated next to each other. And by observation, we're among the younger women in the room, the audience for a small series of self-identified hippies telling the tales of their first trips. When I tell Stone that I'm writing a story on women in psychedelic research, her eyes widen. This, she says, I'll want to hear. A PhD candidate at CIIS and board member of Students for Sensible Drug Policy, Stone leapt to volunteer at the conference's registration table. But when she spotted one of her research heroes and approached him to introduce herself, another man cut her off—then placed his hand on Stone's stomach, and pushed her away. I talk to her again about the incident several months later. It's stuck with her, but she's gleaned a silver lining. "I thank him for that experience. I will never again step aside for a man."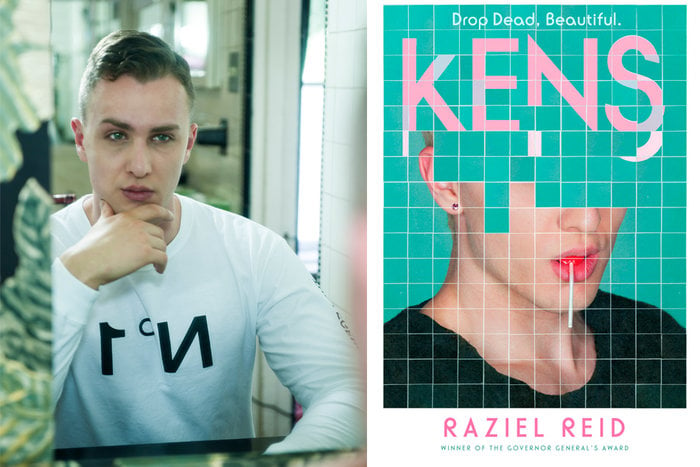 The author of Kens on the power of satire, rituals of rejection, and imagining Christian Slater. 
In 2014, The Governor General's Literary Award for English-language children's literature was awarded to When Everything Feels Like The Movies, written by then relatively unknown author Raziel Reid. The book, narrated by gay teenager Jude Rothesay, was inspired by the life and murder of fifteen-year-old Larry Fobes King by a classmate in Oxnard, California, in 2008. Though the book received critical praise, its unflinching depictions of sexual exploration in the high school set led to immediate backlash from conservative pundits. "It is fair to say that Jude's sexual yearnings [...] constitute the bulk of the narrative," wrote Barbara Kay in the National Post under the headline "Wasted tax dollars on a values-void novel." A similar column appeared in the Toronto Sun by Brian Lilley, who admitted to not having read the book, and Ottawa author Kathy Clark circulated a petition to strip the book of its award. The critics emphasized that such subject material was inappropriate in a children's book, though Reid's book was always marketed as young adult, meaning it is intended for teenagers. "These discussions never seem to extend to teen movies," he tells me over the phone from Manitoba while visiting family (he lives in Vancouver). We had been talking about the adult books we read as teenagers, and how little would stop us from seeking out the stories we were interested in. High school movies, even (especially?) those that aren't necessarily dealing with Big Serious Issues, have typically been allowed to be blasé in their depictions of sex. Reid had these movies in mind when writing his recent young adult novel, Kens (Penguin Teen). The influences are obvious; his book is to 1988's Heathers what Clueless was to Jane Austen, taking loose inspiration from a classic story to recontextualize it for a new era. Willows High is ruled by leader Ken Hilton and his clique, Ken Roberts and Ken Carson, "created from the same mould, soul sold separately." Shy Tommy Rawlins is offered what he believes is the shot of a lifetime when he is chosen to be given a makeover and made into the latest-edition Ken. While the sharp one-liners that made up When Everything Feels Like the Movies abound in his latest work, Reid trades in the gritty realism that Jude tried so desperately to escape in favour of a deeply artificial, deeply disturbing, deeply sparkly dream world. Kens is as frothy as it is heavy, and the already dark themes that underscored Heathers reaches a new gravitas in our current dystopia. Anna Fitzpatrick: How long have you been living in Vancouver? Raziel Reid: I moved to Vancouver in 2011. I grew up in Manitoba, and then I took a Greyhound bus to New York City when I was eighteen, which inspired Jude's dream in When Everything Feels Like the Movies to get on a Greyhound and move to Hollywood. I still have that dream. I went to New York, I went to film school there, I lived in New York for almost three years and then headed to Vancouver. I wasn't going to stay in Vancouver, I was just going to visit a friend, but I picked up a copy of Xtra Vancouver, which is now defunct. It's still online but it's not in print. I opened it up and this columnist was advertising for his replacement. He was a social columnist. I thought, I can party, and I can be friends with drag queens. I submitted some writing and got the gig. It was my first time getting paid to write. I decided to stick around Vancouver for a while, and it ended up being five years. I went to Europe for a while, and now I've been back in Canada for a year. Where in Europe? I went to the UK first for the launch of When Everything Feels Like the Movies. Little, Brown published it there. I went to Germany for the German publication, and it was also published in Austria and Switzerland. I went to Hungary. I spent a year living in AirBnbs. What was the European response to When Everything Feels Like the Movies? It was interesting, the conversation around the work really centred around class in a way that it didn't in Canada. I think there was a lot of discussion about the content, and the type of youth I was depicting, but it wasn't exactly contextualized. In Europe, I think the class system is so much more defined, and of interest to people. I found that the reviews and the interviews I had there really centred around the class I was depicting, and touched a bit on my own background and how the story came from that place. It was really interesting to me because that was a conversation I hadn't had in Canada in the United States. And then you have Kens, which is a completely different setting. You set it in a fictional place, but it feels very Beverly Hills. It's funny you say that because my editor at Penguin, at first she didn't realize that I had created this Barbie World, that I was inspired by Willows, Wisconsin. She flagged Wisconsin and said, "Raziel, are you sure you want to set it here, it seems like Beverly Hills to me." I wanted it to be the original fictional hometown of the Barbie Doll, and when she first came out, she was set in Willows, Wisconsin. I had created a Barbie World, but it was inspired by this idea of superficial California. And obviously there's like, the Malibu Barbie influence. As I was visualizing the world, even though I was setting it in Wisconsin, I kept on thinking of that California coastal type of place. The book obviously isn't about Wisconsin, I don't know anything about Wisconsin, it's just about Barbie. What was your own high school experience like in Manitoba? High school wasn't that bad. I just hung out with artists and misfits. We had fun. It was really bohemian. I didn't go to school very often. I skipped class a lot. My school was right next to the Assiniboine River. I used to just go and sit by the river and do a lot of writing. I think I charmed my teachers. They liked me. They knew I was the outcast creative gay kid. I think they were really supportive, and helped me to graduate. I'm not sure I would have graduated if I didn't have teachers who had a soft spot for me. I was so turned off of school, just the ritual of it. I certainly found, when I was younger in elementary and junior high, I found the society we were building among the students to be absolutely terrifying. I was so put off by school I didn't go to university. I didn't want anything to do with education. What books were you reading? Luckily my mother was a voracious reader, so she had a lot of books for me to read. I read a lot of adult fiction. American Psycho was definitely my favourite. It remains my favourite book. I think after I read that I read all of Bret Easton Ellis's books. I'm obsessed with him. The Poisonwood Bible, I read that. Alice Munro, I used to read in high school. Tom Wolfe, I read a lot. F. Scott Fitzgerald. A lot of glamorous but depressed people. The beautiful and damned! Your book has been described as an homage to Heathers, but at times it's like a full-on remake. You've recreated some full scenes. How did you approach such iconic source material and make it your own? I didn't try to remake Heathers because I think that's impossible and I'm obviously obsessed with it as a cult classic. I so believe in it. I really just wanted to capture the energy, the satirical vibe, and the edgy attitude towards high school that Heathers represents. Ultimately I think it's a different story that turns into something really opposite and unique from Heathers. I'm constantly just taking information and inspiration from around me and manipulating it. I have a lot fun playing with some of the energy from Heathers. Aside from Heathers and Barbie, what were some other big inspirations for this? Well, my '90s childhood and all of the teen movies I was obsessed with, starting with Clueless, the first film I fell in love with as a kid. My older sister had a VHS of Clueless, and when I was five I used to watch it obsessively. Other movies like Sugar and Spice and She's All That, Mean Girls of course. Jawbreaker. I loved the iconic teen story with the clique of mean girls who rule the school. I always wanted to be the Regina George character because she was blonde and pretty and dating the hottest jock. Then I started to imagine what the highschool of the future might look like with that dynamic. Wouldn't it be interesting if that clique of mean girls was a clique of bitchy blond gay boys? In that way I removed the distance between me and the queen bee, or between people like me and this traditionally popular clique. In teen comedies, the gay male character is usually the sidekick. If they're front and centre it's usually a tragedy, so it was interesting seeing these characters leading a dark teen comedy. There are so many great lines in this book, but at one point you have this teenager Claude from Idaho who looks up to the Kens, and you write that they're his biggest inspiration because they're "so post-gay it's sickening." I think that encapsulates so much of the novel because they live in this world that's not aspirational, but still operates on this completely different dynamic than ours. I was in Berlin at a literary festival there, this homosexuality in literature festival, that had brought in queer authors from all over the world. It was so extraordinary. It was like the United Nations of Homosexuality, where every country was represented by a different author. We were all on panels together, and spoke, and I just spent a week doing this. I heard from queer authors from Russia, from Turkey, from Iran, so many authors were talking about queer persecution, about publishers being seized by the government because they published queer content. All these tragedies and all of this oppression, and then I started to talk about my experience in Canada with When Everything Feels Like the Movies and some of the censorship that I faced, and then I also talked about being more advanced than some of these other countries that are talking about gays literally getting bound and thrown off cliffs. We're certainly not perfect in Canada, but we have progressed quite far. We've achieved a level of equality that many other countries don't have. So I started to talk about how equality shouldn't mean homogenization. Acceptance and progress for gay people shouldn't mean that we have to be like heteronormative culture, or that queer culture has to blend with heteronormative culture. I wrote Kens really to show what a post-gay world looks like, but I filled it with language that is so identifiably queer and scenes and situations and characters that are really rooted in queer culture, because I think it's really important to strike the balance between progress and the rich and fabulous history of queerness. At times it felt—and I don't know if this is an intentional choice—LGBT identities can be treated as trendy, or commodified without necessarily progress happening. Right, like the gay accessory, or the gay best friend. I hear that all the time. With straight women who are allies who are like, "Oh, I'm hanging out with my gays," so homosexuals are like a product. I definitely have a bit of fun with that. Your book gets really dark. Heathers and a lot of your other inspirations were also really dark, but were you ever concerned with crossing a line? Yes. Believe it or not, I'm not a shock jock. I really don't like causing controversy. It's not something that I seek. I have found that I'm naturally out of sync with this world and what society considers right and wrong. I'm constantly doing a lot of self-censorship and trying to not dull my ideas or erase them, but to hone my ideas or craft them in a way that is accessible to people, because I don't really have a good gauge for how people are going to react. Ultimately I have something that I'm trying to say. I'm trying to bring attention to certain issues. I never want it to be superficial. I want the significance to come through. But the dark aspect, like the mass teen suicide trend that starts, I was inspired directly by this world. There's that Blue Whale Suicide Game, I'm not sure if you've heard of that. No. It's this social media phenomenon where it's like a game that you play, and you follow a series of tasks, and the last task culminates in your suicide. [N.B: the origins and impacts of this game are ambiguous and differ between news sources.] There are hundreds of deaths attributed to this phenomenon, and there's a huge rise in teen suicide in the age of social media. I definitely think that the pressure that kids are facing on the internet plays into this. And also we're in this competitive world on social media, and so we compete with everything, every aspect of our lives. So what if we were competing with our deaths? That was my way of taking it to the extreme, to make us have a look at our own insatiable need to be recognized for everything. I don't give away spoilers in this interview, but the fate of Brad was also hard to read in the context of the book. Yeah. [pauses] I put that scene in the way that I did because I think the reality of those situations are so shocking and so immediate. I remember watching the video [similar to the incident that appears in the book]. I saw the headline, I clicked the link, I watched the video, and it was like being hit by a truck. It just felt so surreal, and so intense, and so emotionally overwhelming, and so shocking. I was so jolted by it. I decided it was important I write this chapter in a way that is just so shocking and that no one is expecting because I fear that the more terror that we see, the more apathy we see from our government on these issues, the more desensitized we become. I don't think that we're any less horrified than we were before, but I do think we are less shocked. I think the power of satire is to serve as an electric shock from the page, to remind you that this not something that you should scroll past, or that should become common to you. You should never get used to this. It should always be a jolt to your system. So much has happened between the time between writing your last book and the writing with this one, specifically with your career, and the attention you've been getting. Having been the subject of think pieces and op-eds, did that affect your creative process at all? You know, it didn't change my creative process. I feel like I've always just gone back to writing and being alone and finding a space within myself and finding a space in this world to create and that's what I did with When Everything Feels Like the Movies and that's what I did with Kens. I thought it was going to be different because I thought I was different, and of course I'm always different, I'm a different person every day I think. But what I found is it was very similar. It took a while to get this book published. I wrote the first draft in 2015, and sent it to my agent, and then started sending it out to editors. Because it's such a unique book, there aren't many comparative titles in young adult publishing right now. There's more film references than book references. I think that was maybe a concern to some editors. I had a lot of editors that were interested in me, but they just didn't think they were the right person for it. I went through this whole ritual of rejection, of failure, of feeling like maybe this isn't my next book, and struggling to place it in the market. And then I got the yes. Which is the same thing that happened with When Everything Feels Like the Movies. You get a million nos, and then one person says yes and changes everything. Who do you hope reads this book? It's interesting, because obviously I write it for a young market. Teenagers. But I recently recorded the audiobook, and I'm the voice actor on the audiobook, and the sound technician in the studio with me was a straight man in his fifties. He was laughing his head off as I was performing the book, and he told me he was going to buy it for people for Christmas. He was like, "I know I'm not your target audience, but I really appreciate your work." I always hope to get that guy. To get the person you don't expect and you're surprised they're interested in the work, and it affects them in a special way. I know you said this isn't a direct Heathers remake, but there are times when Blaine is described as having Jack Nicholson eyebrows. Did you imagine Christian Slater when you were writing him? Oh, I always imagine Christian Slater, are you kidding me?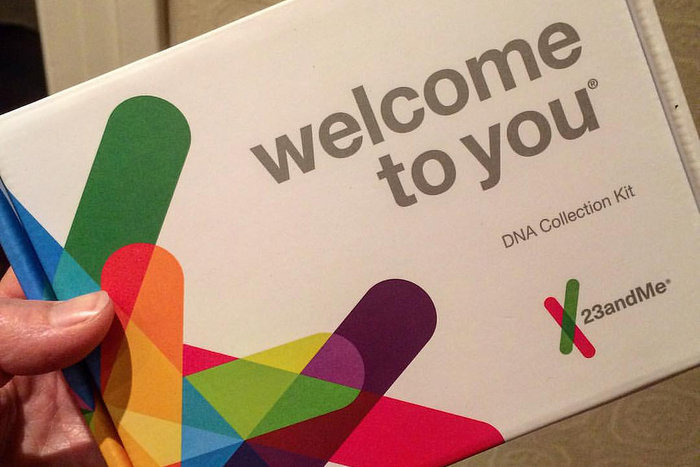 I don't want to test my children for genetic illness to subvert their autonomy, but to allow them to fully exert it. And though I have the means, I can't quite find the will. 
In my right desk drawer, on top of old greeting cards and beneath my checkbook and a roll of stamps, sits a 23 and Me DNA testing kit. It is unopened, still in its shrink-wrapped plastic casing as it has been since it arrived, three days before Christmas last year. I had bought it during those cyber holiday deal days—got it half off, in fact. It's one of those fancy ones, the ones that tell you not only your ancestral background but also some of your genetic makeup. One swab of your cheek, and you can tell if you are a carrier for hereditary diseases. Maybe you have a recessive gene for sickle cell anemia; it's no big deal for you, but if your partner also has one, your future children are at risk. A bit of spit also tells you your own genetic risk. Perhaps you have variants of certain genes that come with an increased risk of Parkinson's. A wealth of knowledge is right at my fingertips. And yet, it sits there, untouched. Because it's not for me. * I already know I have the BRCA I mutation. A broken link in my treacherous DNA gave me an eighty-seven percent chance of developing breast cancer and a sixty percent chance of ovarian cancer. I've already gone through months of monitoring, MRIs, biopsies. I've been poked and prodded for years. "Stay very still, miss, or the scan won't work… Don't mind the cold in your veins, ma'am, it's just the contrast, it's just the needle, it's just the knife." I got my breasts removed this past February, after a cancer scare that thankfully turned out to be just a scare. I have no feeling in my chest now, where my pectoral muscles sit atop two bags of saline, hard and unmoving even all these months later. I have to go to a special cancer gynecologist to make sure I don't yet have ovarian cancer. In fact, I should get my ovaries removed entirely, but I just can't bring myself to face menopause yet, at only thirty-five. So, I live with the knowledge that if I'm wrong, if I get cancer before I get the surgery, I will likely die. Unlike breast cancer, ovarian cancer is hard to detect until it's too far along to be stopped. Those with a diagnosis are given an amount of time they have left, not a visionary plan for remission. * I learned all of this about my body just a few years ago, when my mother called to tell me she had the mutation, as did all of her sisters. I got tested then, in my thirties, and I've had to make all my decisions in rapid succession with limited knowledge since. I also have identical twin girls—nine years old. I cannot get them tested for the same mutation as me, even though they have a fifty-percent chance of inheriting it. I cannot know one way or the other if my children will be nearly destined to get cancer, or if they will be spared. I'm not allowed these years to prepare, research, keep that knowledge safe for them for when they will have a better understanding of what to do with it. I cannot decide to get this test for them, because only they can—when they are eighteen, nine years from now, able to choose as adults. Or maybe they'll choose not to, which is why parents are not allowed to test their children, according to my doctors, whom I've asked several times. Because some people prefer to remain in the dark about their genetic illnesses. On the one hand, it's obvious, and it's something I'm a huge proponent of. Their body, their choice. How dare I, a parent, someone who is not them, decide whether or not they know their genetic makeup? They deserve to make their own medical decisions about their own bodies. On the other hand, what makes this different from so many other conditions? Parents are allowed to test their children for multiple conditions and diseases. We worry over whether their weight is on track with all the other children; we fret if they can't hold a cup by eight months; if they have a sore throat, we are allowed to take them to the doctor to find out if it is strep. We are their guardians. All of their medical information goes through us. And what is a BRCA mutation if not medical information? I don't want to test my children to subvert their autonomy. I want to test them to allow them to fully exert it. Why should they have to deal with this sudden and heartbreaking knowledge all at once, like I did, when it can be parsed bit by bit as they grow? For me, I was pushing a grocery cart down the cereal aisle when my cell phone rang. My mother informed me right then, as I was picking out Frosted Flakes, that she came back positive for the mutation, and I needed to get tested. I had a fifty-percent chance of having it, too. As a work-at-home mother with four-year-old twins, I had to take the girls along with me to the lab to get the test done. They sat there, wide-eyed, squeezing my hands as my blood filled the little tubes. I hadn't been allowed to eat all day, so afterwards I dragged the girls to a small sandwich shop, even though they were tired, cranky, scared and confused about what had just happened. I had hoped them sitting in the middle of the road in protest would be the worst this got. I was wrong. Two weeks later, I was fixing them a snack in front of their favorite Disney show when my phone rang again. Without pleasantries, Florida Cancer Specialists put a doctor on the line to tell me I had a nearly ninety percent chance of cancer, and a life full of tests ahead of me, starting at that moment. Holding Teddy Grahams in my left hand, suddenly, this body that I thought I had known forever, this body I thought was my own, had turned into something else. And I had to deal with it all at once, while at the same time pretending nothing had happened. I smiled and handed out the crackers. What else could I do? Having the information at my fingertips allowed me to do something, to take action. It hit me like a ton of bricks and I had to navigate my emotions and hide them from the girls, but it also gave me the power to change my future. It put me in control. If I had had more time in the driver's seat, I could have planned my life differently. I could have been prepared. At least, even in my thirties, I could do something. Wouldn't it perhaps have been more helpful if the pieces of this puzzle had been gently dropped for me by a loving parent figure over time, with periods to process and maintain, with a guiding hand showing me the ropes, taking me through the options, telling me it's not so bad? To have never gotten so used to myself as I was before I had to rip myself apart would have been a gift. Or would it have been? I can never know. And as such, even though I have the means to test my children, I do not have the will. I could have this all wrong—what makes me an expert over doctors and genetic counselors? Nothing. So the kit waits there. Still, knowing sooner might give us time to line our ducks up to get my children the best treatment possible, and the treatment they are most comfortable with when they need it. My husband and I would live differently. Our savings plan would make room for the accumulated costs. All of us would have time to financially, mentally, and emotionally prepare. Similarly, if the girls are negative, that's nine years I don't have to worry every day for them and their possible future. If they are positive, that's fine. I know how to deal with that, and I will be able to calmly prepare them. Or will I? I knew how to deal with it within my own body, but even though they come from me, my children are very different from me. Perhaps my preparations would push them too hard in one way or another. Of course, I'd rather know now so we could start planning for the very same future that will await us whether we know about it or not. But I am not them. And they get to make that choice, not me. I'll never use that kit. At least, I don't think I will. I'm too much of a rule follower. But it sits there, in my desk drawer, day after day. Just in case. If ever I needed to, one day, I could swab one of their mouths and send it in. If ever I needed to, I could know. It seems so straightforward. It seems so easy. It can easily be construed as ethical, as beneficial. I just laid it all out for you here, in fact, in these thousand words. But maybe after all that rationalization, they are right. Because if it were so easy and straightforward, if it were so ethical, I would already know if my kids had my BRCA mutation. And I wouldn't have an unused DNA kit taunting me from a drawer in my office.
The specific way men interview women (5:05), Rory Gilmore, journalist (17:17), and the Avril Lavigne riots of 2021 (48:27)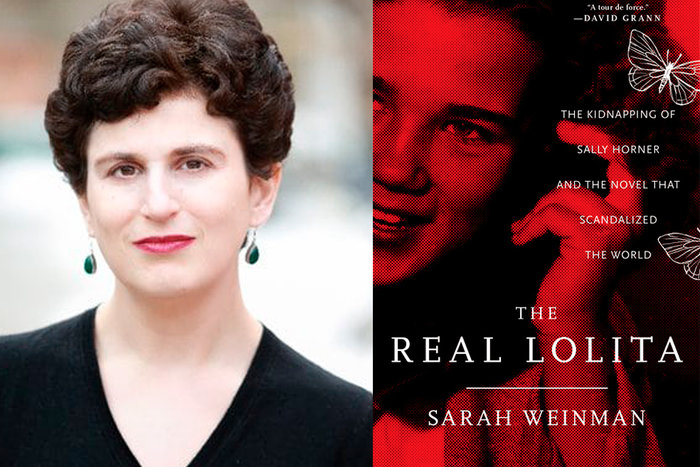 The author of The Real Lolita on doppelgangers, the responsibilities of true crime reporting and fictionalizing people's pain. 
When Sarah Weinman first pitched a story to Hazlitt about Sally Horner, the real life kidnapping case that Vladimir gave a brief shoutout to in his 1955 masterpiece Lolita, she had a placeholder title in mind. "It was March 2014, and I was like, 'So I have this piece, I think you can call it something akin to the real Lolita,'" she tells me. We're sitting in the lobby of the Drake Hotel where she is staying in the middle of an extensive book tour; she just came from our shared hometown of Ottawa, where we compared notes on the effects a recent tornado had had on our family's homes, and is on her way to Texas that afternoon. "So I had that title clearly from the get go. It took me a while to accept that that would be both the title of the piece and the book title." "The Real Lolita," was published on this website in November of 2014, where it has consistently remained one of Hazlitt's top viewed stories. If you're one of the few who has yet to read it, Sally was abducted in 1948 at the age of eleven by fifty-year-old Frank LaSalle and was kept in his captivity for two years, in a story that filled headlines. Though Nabokov and his wife Véra, would vehemently deny that Sally's story had any real influence on Lolita, his own notes show that was patently aware of what had happened to her while writing his novel, and there are more than a few parallels between Sally's fate and that of Dolores Haze. Weinman has spent the past four years meticulously conducting more research, including interviews with Sally's surviving family members and deep dives into Nabokov's papers, and has expanded this work into The Real Lolita: The Kidnapping of Sally Horner and the Novel that Scandalized the World (Knopf Canada). It's as much a history of Sally Horner as it is a history of the writing and publishing of Lolita, and the widespread reactions to both stories. Though Weinman spins together a true crime narrative with literary theory, she writes with an acute sensitivity about her subject matter, never forgetting the real people at the center of the story. Anna Fitzpatrick: Can you tell me about your relationship to Lolita growing up? Sarah Weinman: I read it when I was sixteen, which in hindsight was perhaps not the greatest decision. I thought I was ready to handle it, the way that precocious sixteen year olds are. I was a sixteen-year-old who was getting ready to be a senior in high school. At that time you still had grade thirteen in Ontario, so I fast tracked. Senior class, we'd been studying all this CanLit. Margaret Laurence, Alice Munro. We did a Margaret Atwood story that somebody else picked, for whatever reason, I think sort of similarly to how I was attracted to Lolita. Some other student was like, "Let's do Atwood's story 'Rape Fantasies.'" And afterward we were all just like, "What did we just read?" There was a module where we were also looking at more contemporary Dissident writers. I think we had just had come off of reading One Day in the Life of Ivan Denisovich by Aleksandr Solzhenitsyn, and somehow that led me to thinking about Nabokov. "Oh, Lolita is controversial, I must figure this out and see what this is about." I start to read it, and it was really the first time I grocked this idea of an unreliable narrator. Humbert Humbert was essentially trying to sell us the reader's story about what happened and his own responsibility or lack thereof. And something didn't quite mesh. There was clearly something else going on underneath. It wasn't just about illicit desire. It was also about manipulation and just outright trying to say something that is at complete odds with what is actually happening. Here it is, he's trying to present this tortured love story, but really it's about the repeated rape and abuse of a child. I didn't get all the nuances there. You can't at sixteen. I just remember feeling kind of thrilled and disturbed that you can do that with literature. There were these greater ambitions that could be had with books. I think Lolita helped me open my eyes up as a reader at that particular point. I always feel books come along when you need them, and that one did at that particular point. And then I immediately went into a Philip Roth binge [laughs]. I read it at seventeen, and I remember so much of the experience was just decoding his language. So much went over my head too. I totally missed the anagrams [the character Vivian Darkbloom was an anagram of Vladamir Nabokov]. And not just being an anagram, but also female. He loved doppelgangers and doubles. And there's all this Edgar Allan Poe motif. All these different ties to crime and criminality. For whatever reason, whenever I reread it now I go back to the preface. I always think, "What was John Ray Jr. doing there? Also, who is Clarence Clark, and why did he represent Humbert?" There are all these little pieces that because Nabokov's language is so amazing and really demands your attention, it's really easy to read Lolita as a potboiler. It can be read that way! It has that pacing and it has that narrative drive with the cross country second half stuff. But there's so much else going on that you almost do need to take steps back, look up a dictionary, which is of course Nabokov's own preferred way of reading literature. There is just so much going on that it's really easy to miss things. To tie it back to the whole Sally Horner story, it's directly referenced in the text, and at every event that I do I ask people who read Lolita, did they notice it? At the time I wrote the book, the answer has been an unequivocal no. Since it's been in production and ready to go, I think I've now talked to two people who've encountered this pair of doubling. After Lolita was published, Véra Nabokov writes in her diary that she's distressed with the way it was being interpreted. Your book was reviewed in the New York Times, and whoever was running their social media tweeted the review saying some version of, "We read Lolita differently now than when it was first published," which got some blowback.But the Times piece quoted some reviews from when Lolita was first published showing how some people really did interpret it. It's funny, because for this interview, I was looking at I think the Wisconsin Journal in 1967, it had a special issue entirely devoted to Nabokov. They had an index in the back of every review published up until that date of Lolita in English, and every essay that was published in English. I'm going through this list and seeing the headlines and even that is such a telling example of how wild, how big the spectrum is that people read. Some people saw it as a tragedy, some people saw it as a love story, some people saw it as an erotic drama, some people saw it as a comedy. That's why, in my book, aside from wanting to retell Sally Horner's story, I thought it was really important to trace Lolita's publication path, and how complicated and rocky it was. But also this weird cultural afterlife that it had, where it's out in the world, it's a big bestseller, people have opinions whether they read it or not, eventually there'd be a movie that Stanley Kubrick directs, and even though Nabokov is credited on the script it's pretty clear Kubrick rewrote most of it. I read the first draft of Nabokov's script in his archives at the New York Public Library. It's 410 pages long. You could not film it. There's so many different ways in which this novel was misinterpreted, and yet because I'm always sort of playing, "On the one hand on the other hand," I don't necessarily think there needs to be one interpretation of Lolita. It's a story that couches repeated sexual abuse. I do take Nabokov's word and Véra's word that Dolores Haze is the true heroine. We only get to hear from her through Humbert's very skewed, very diseased perspective, but what emerges is someone with incredible resilience. She manages after her ordeal to escape him. She goes off with Quilty because he seems the best option that she had. When he turns out to be just as bad if not worse, she gets away. In that brief period she's married to Dick Schiller, she tries to build something of a happy life. In that regard too, it's interesting how that mirrors what happened to Sally Horner, where after she came back she only had another two years to live. [Horner died in a car accident in 1952, at the age of 15.] Poor Sally. Poor Sally! She already felt very tangible to me when I was working on the piece for Hazlitt, but then when I met with her niece and she gave me this trove of photos, some of which are reprinted in the book and some of which I was putting on Instagram as extra material, just to see what she looked like, in her formal garb going to junior prom with a boy, or one of my favourites, where she's wearing dungarees and a shirt and is wearing lipstick, which may be red but might be black, you don't know because the photo is in black and white, she's holding a newspaper with comics on it, she's coming out of a room and she's sort of startled. It's such a fourteen-year-old kid look. And just a year later, she already looks so grown up at fifteen, and had such little time left. Diana [Horner's niece] made that comment about, learning only decades later that Sally was mentioned in Lolita, the shock of realizing, "Oh, people are writing about my family." What is the responsibility, on both tracks, with artists inspired by real life and with true crime reporters? I think there's a tremendous responsibility that we all have. I never want to forget that even though my book is out in the world, and people are going to react the way they're going to react and it's sort of its own separate thing, and the Sally Horner that I wrote about is not necessarily the Sally Horner who lived because I can't recreate her one hundred percent. I don't know what she sounded like. Even as a nonfiction writer, I had to resort to speculation. It's something that goes against my nature, because I really try hard to be rooted in facts whenever possible, but there is one chapter, the Baltimore chapter, where I just didn't have enough facts to turn it into a really thorough narrative. It was at the prodding at my editors. They were like, "You have to establish your authority, not just in terms of what you know, but also in terms of what you don't know." That's why, I figured out if I clued the reader in on what I didn't know, but also make very specific and very informed guesses as to what I thought might happen, then I could at least get close to what I thought the truth was. Earlier this month I did an event in Philadelphia, which is just across the river from Camden, New Jersey. Sally did spend some time there , but Frank La Salle spent a lot of time in Philadelphia. He had an address there, he worked in a garage there, he just would keep coming back. I did my event, and Diana actually attended, as did other family members. I knew she was coming, but she was a very introverted person and didn't really want attention drawn to her, so I was trying to be really mindful of her privacy. But afterword she came up, and I asked her, "Was this tough for you?" She said, "Yeah, you might have heard a few sniffles in the back." It was just...[pauses]. Having her in the audience was just, wonderful, but it was also a reminder that there were real people involved. To represent people's pain, or fictionalize people's pain, you really have to set the bar so high. I feel like Lolita does clear that bar. What it should do is, I'm not asking people to castigate Nabokov for writing Lolita. He had his reasons. Some of them were rooted in a personal compulsion. Some of them were rooted in, what is the biggest literary game that I can play, what is the most audacious, imaginative thing I can do as an author? But when other people attempt to do something similar and they don't quite meet the mark, I think it does show. It's sort of like an uncanny valley where the border between reality and fiction collapses, and it doesn't always work. I noticed, in reading the aftermath section of the book, at least two key people you interviewed during your research passed away in the course of writing it. It's a reminder of how, especially before everything was so heavily documented, there's a real window in which these stories can be deeply researched. That's part of the attraction for why I seek out these stories. I want to get there before things disappear, before researchers lose touch with tangible memories. And yet, even with more contemporary things, the way stories disappear when they're digital only, we have to hold on to whatever we can. I think that's why I'm so into researching in archives when I can hold and feel papers and letters and documents and the like. But I also love doing late night digital newspaper searches, or ancestry.com, or looking at Reddit and Websleuths and Wikipedia, and seeing what rabbit holes they lead me down. Nabokov was so reticent to claim Sally Horner as an inspiration for his book. Why do think that was? I think people would have asked too many questions along the same lines. "What are you doing trying to fictionalize some girl's real pain?" And yet, even [writer for Nugget Magazine, which first publicly made the connection between Horner and Lolita in 1963] Peter Welding didn't go as far in making certain connections as [Nabokov scholar] Alexander Dolinin did in the Times Literary Supplement, which is what got me going in the first place. In that piece that he wrote, he didn't even mention that Sally died. It made me wonder, did he know? Did he not want to know? Was he not interested? Was it just about doing a simple binary connection between Sally's kidnapping and rescue and Lolita? It is interesting that this New York Post reporter picked it up and wrote the Nabokovs when they were in Montreux, and Véra of course wrote back on both behalves. That letter really is a marvel. I remember when I first read it, I thought, "Wow, this is some real audacity. On one hand you're denying it, but on the other hand you flatly say, 'Yes, [Sally] is in Lolita.'" So if it's in Lolita... put it this way, there aren't that many crimes that are explicitly referenced in Lolita. There's Sally Horner's kidnapping, and there's the George Edward Grammer case, which misspells the last name of because he thinks "grammar" the noun is much funnier. Why make a point of not only referencing those cases but subsequently, so little survives of the originating manuscript and notes for Lolita- Because he burned them all. Yes. He would write, Véra would type, they'd go away. But there are these ninety-four notecards [of Nabokov's] in the Library of Congress, and one of them is about Sally Horner's death and the other is about George Edward Grammer about to go to trial. I just feel like, even if it wasn't a conscious effort to preserve them, there's still that unconscious effort of why hang onto them if you could get rid of them at any point. One thing that I learned from the book is, I didn't realize so many of Nabokov's early works explored that relationship with an underage girl. There's speculation that there was an incident in his own childhood— I mean, there was an incident in his own childhood. The reason why I delayed talking about it until the very end, is because as much as there was an incident in his own childhood involving his uncle, who probably fondled him in some degree of molestation, I think Nabokov himself had a complicated relationship to that. He would not be someone who was like, "I was traumatized." That would just be anathema to his own thinking, especially when that uncle died young, left him his fortune, and then that fortune had to be abandoned when the Nabokov family fled Russia during the revolution for Europe. So I'm sure there was a whole host of complicated feelings coming about. I thought, it wouldn't be fair to him to trumpet this idea of, "This is the reason!" It was much more interesting to me to document in the text that he wrote, here are the incidents in which this particular compulsion repeats itself. In the "Lilith" poem, and certainly that paragraph in The Gift, and a little bit in Laughter in the Dark and definitely in the novella Volshebnik or The Enchanter, where he's really trying to figure out if he can make this idea work in a fictional form. Of course, it wasn't published in his lifetime, it was published in the 1980s when Dmitri, his son, decided that this should actually go ahead. I also wanted to include all that to show that Lolita didn't spring wholesale out of nowhere. That works of genius require effort and work, and sometimes you have to keep at a theme forever and ever and ever. I know in my own work I seem to have themes that I also explore and probably will explore for the rest of my professional career. I'm a crime writer, doesn't mean I've committed crimes. People write about serial killers, it doesn't mean that they are serial killers. That we know of. True. But I think exploring the worst that people can do is also a way of trying to understand, or possibly empathize, or certainly come to grips with. It's sort of like why so many people are attracted to true crime narratives as catharsis or as dealing with fear. The excerpts you have from his earlier works, the way he approached the subject matter was unrecognizable. Even the prose level just wasn't at the level. Part of it was, some of what I'm quoting is translated from Russian. The Enchanter may work better in the original Russian, which I regrettably do not speak or read. But I also trust that Dmitri would have translated as faithfully as possible as to what his father wanted, because he was one of the few translators that he actually trusted. It was very much like, let's not go outside the family. A personal frustration I have with Nabokov, is I am trying to learn how to speak and read Russian right now. So much studying, and I can say, "Hi, my name is Anna!" And then I see what he's able to do with his second language... Which in a way wasn't really his second language. It's also clear that he was learning all these languages at the same time. And so that also informed the way he spoke, it also informed the way he wrote, and also the way he interacted with interviewers. Just this idea that he wanted to create the appearance of spontaneity but everything was super scripted. It's because he didn't trust his English or his thinking on his feet in a spontaneous fashion. I think it was also, he didn't want to lose control. That is also why knowing about Sally Horner for him likely would have detracted, because that's not something he could control. But the creation of Lolita, the writing of it, the inception of it, the treatment, that he could control. I had known about the film adaptations growing up, and the casting decision to have Lolita played as an older teenaged seductress, and I didn't realize that Nabokov had signed off on those adaptations. But what really surprised me was that he signed off on a musical they made. I think in that instance, it was more trusting that these were the best in their field. He himself couldn't really abide music. I think he had some pathological allergy, which is ironic because Dmitri became a pretty well known opera singer. He sang bass. It wouldn't surprise me if Véra was musical. But he himself was not. It was like noise to him. It just didn't work in his brain. Whatever melody was, it was in language and not music. I'm sure when Alan Jay Lerner came calling to say, "I wanna adapt it into a musical," he was like, "Well, I've heard of My Fair Lady, I've heard of Camelot, I've heard of Brigadoon, sure I'll sign off." He wasn't above wanting to make money. Lolita was a bestseller! It enabled him and Véra to leave America and live in Montreux Palace.> It was a quick bestseller, but a long journey to getting published. That's the thing. There are all these years of wilderness where he despaired that it would ever see the light of day, he went off and wrote Pnin, he was working on the interminable translation of Yevgeniy Onegin which would get into such trouble critically and especially with his future frenemy Edmund Wilson. So the musical, which I wrote about, because I just could not get through this idea of, "Why did these people think this would work?" The irony is that John Barry's score, there are aspects of it I quite like. I think it's ultimately a good score. I just don't see how it can ever be revived. The reason being... reading Lolita, you have your own idea as to what is happening. You either trust Humbert Humbert's narrative, or you don't. You get seduced by it, or you're repelled by it, but you make that decision as a reader. Once you have a visual or theatrical representation, now you're seeing Humbert. You're hearing him. It doesn't match your conception. You're seeing Lolita, it doesn't match how you envisioned her. Suddenly you see the edifice and the artifice all the way. The horror just rises up as a result. Which is why I think the best adaptation of Lolita is the audiobook that Jeremy Irons read. Because he's reading Nabokov's language.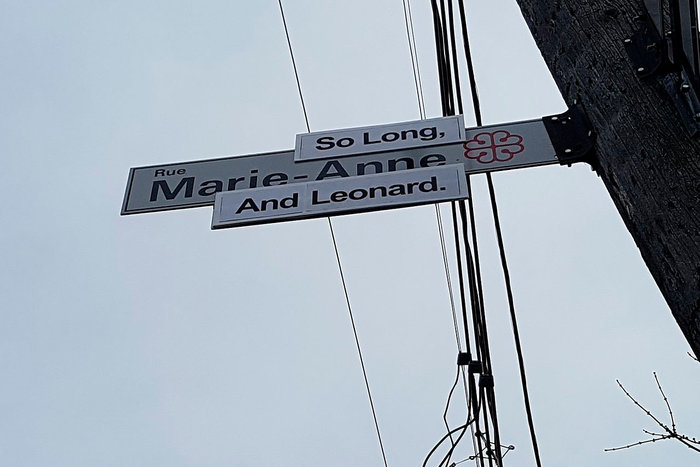 On seasons of grief and change, in Montreal and everywhere else.
PLATEAUS When I heard that Leonard Cohen had died, the first person I thought of was my mom. There were a few tapes you could reliably find in her car when I was little: Rain Dogs by Tom Waits, The Very Best of Nina Simone, Highway 61 by Bob Dylan, and Songs of Leonard Cohen. She'd speak-sing tunes, tapping on the steering wheel, I'd sigh audibly, and she'd claim I'd love them too one day. It's rarely easy to like something you've been ordained to enjoy, especially if the order comes from your mother as she's giving you knowing looks at each cultural reference throughout all 11 minutes and 21 seconds of "Desolation Row" or struggling to hit the low notes of Cohen's baritone. Twenty years later, Dylan's supposedly inarguable greatness continues to irk me and Cohen's womanizing and use of synths remain unfortunate, but she was otherwise mostly right. No matter how cheesy and hoplessly sincere Cohen could be, I inherited some of her love for him. She passed on other things to me, too: a shameful sense of humour, nail biting, disproportionately small feet and an ardent love for Montreal and what's now the Portuguese Plateau—her favourite neighbourhood, and the place where Cohen also once lived. Long before the Plateau as I know it (cafés on every corner, clothing shops and a club district I either avoid or enjoy gawking at on Friday nights) got its name, the area was defined by St-Laurent Boulevard, its east and west divider, which everyone called the Main. I moved here in my early twenties, like she did, and have lived here for the better part of a decade. I remember being in awe of these streets as a kid, amazed by punk teens, bookstores and fruit stalls on Mont-Royal Avenue's sidewalks, my eyes used to forest and open sky. When I was little, growing up in the Eastern Townships southeast of Montreal, we'd come into the city every month to visit my Jewish grandparents on Pine Avenue, a downtown area they returned to once their four kids had left home. Crossing the Champlain Bridge, we'd drive over the freighter-dotted St. Lawrence, the river from "Suzanne," Cohen's song about his "half-crazy" manic pixie dream girl par excellence. Listening to Cohen on our way back to the country, passing cornfields in the dark, his low voice, my mom's humming and the car's soft vibration were a lullaby. Long before Cohen's schmaltz became a selling point, before I would get defensive about others' criticisms of him as if he were a family member only I was allowed to mock, this was how I first grew to appreciate him: the voice of this Jewish Montrealer sounded like going home, songs I didn't understand rocking me to sleep before my parents carried me inside to bed. Home was a house built by my father, a six-foot-five Franco Québécois man, in Frelighsburg, an hour and a half from Montreal. My room looked out onto the woods full of trees we climbed, one of which held our treehouse amid its thick branches. I could see the arch covered in vines where I married my husband Aaron in 2015 and the lawn where my father rolled out sleeping bags for us to look up at the stars, tracing Cassiopeia's W in the air with a giant finger. Behind the woods was an orchard I used to bike through to get to my best friend Catherine's house. Back then, her family owned a half-dilapidated defunct schoolhouse packed with old desks, globes, worn out toys and musty couches. There was nobody in sight and our imaginations ran wild—we ruled like queens, our kingdom the woods all around us our fathers had mapped for decades. It was the kind of childhood magic that, now, can make nostalgia grow thick and constrictive as a noose. In the days following Cohen's death, flowers piled up on his old doorstep—two blocks from my place, off a small leafy square tiled with Portuguese ceramic azulejos, bordered by Marie-Anne Street on its northern edge. Someone had added "So long" and "and Leonard" to the Marie-Anne street sign, quoting one of his famous ballads. The noose of nostalgia tightened hard then, but what I yearned for was hard to pinpoint—the memories triggered weren't mine alone. This was the area Mordecai Richler mapped out in Saint Urbain's Horseman, where poor Jews were pushcart peddlers. It was where my zaida grew up in the 1920s and 1930s and couldn't wait to get away from; moving his family just east of the Decarie Expressway in the late 1940s and then suburban Ville Saint-Laurent in the '50s—then still a separate municipality before merging with Montreal in 2001—was a sign of prosperity. Each kilometer he put between himself and the Main's deli windows lined with hanging karnatzel (dried sausage) was a sign of success. It's the neighbourhood that my mom, to her parents' dismay, moved back to in the late 1960s as new Portuguese immigrants were opening roast chicken joints next to schmata shops and Schwartz's smoked meat. It's the hood that provokes my mom's easily mockable habit to, when she's in town, suddenly point at a building and say, "Heyyyy, I used to live here!" before nodding knowingly and mumbling the street name of a former residence, half lost in memory—"Mhmm... St-Cuthbert." For her parents, moving out of the neighbourhood meant getting away from their Depression-era childhoods, moving past what once seemed like inescapable fate. My mom remembers Ville Saint-Laurent as countryside, surrounded by fields with maple trees behind their house, not unlike the one I used to swing from in my own backyard in the Eastern Townships. I wandered around my neighbourhood that November, day-dreaming about a break in the time-space continuum where my mom and I cross paths on St-Laurent, the two of us the same age with the same wavy brown hair. I'd recognize her and she'd be confused about why a young woman with oddly high-waisted jeans was staring at her so excitedly. I often look down at the pavement and think of that Jewish girl growing up in Montreal in the '60s, swooning over Cohen's monotone voice, walking these streets. She lived here just one generation after her father was rejected from McGill for being Jewish, she and her peers distancing themselves from religion. Still, it must have felt like a big deal for a young Jewish boy's speak-singing voice to be heard on the radio as memories of the Second World War had just started to loosen their grip. Even just a bit farther back, the area was a hub for poor Eastern European Jews where my zaida ran along the Main in his pageboy cap, the first Stall born outside of Poland. His school, Baron Byng, would have been just a couple blocks west of my apartment—a Jewish institution that has A.M. Klein, Irving Layton and Mordecai Richler on its alumni list. The neighbourhood is now home to Fletcher's Café, which, since opening in 2016, has doubled as The Museum of Jewish Montreal. Zev Moses, a former city planning student and the space's director, said he wanted the museum to function as a living entity—an ever-growing intangible constellation of stories. In addition to hosting Yiddish reading nights and the historical and cultural tours they run in the Mile End, Plateau and Côtes-des-Neiges neighbourhoods, the museum's website features an oral history section full of recorded accounts from local Jews. On December 1, my mom's sixty-sixth birthday, a good forty years after she left, I thought she could contribute her own story. I made gravlax that we ate with cream cheese on St-Viateur bagels, then recorded her as she told me about the neighbourhood that was the setting of some of her first memories. She remembers eating thick slices of chocolate cake at her baba Mary's house up on Hutchinson Street. Both her parents' families lived in the area, all Polish Jews who spoke Yiddish, not much English and certainly no French. As my mom and her siblings grew up, they moved back to the Main one by one. What my grandparents had worked hard to achieve was, to their children, suburbia. She'd go on to live in apartments all over the neighbourhood, namely one right on St-Laurent in a diagonal from Warshaw's—Jewish K-mart, as she called it. Warshaw's sold produce, meat and cheese, but also carpets, cheap clothes, whatever the owner could find. (Their motto: "Warshaws has it all, from croutons to futons.") Across the street from her two-story apartment, where rent was $250 a month for a four-bedroom shared by six people, the neon sign out front of Dave's fish market flashed into my mom's window. This was before the language laws came into effect in 1977, when a David could go ahead and put that English apostrophe in neon and the neighbourhood was sorting out its new shifting identity. If you walked a block east of St-Laurent, you hit St-Dominique—the Main's bowels, as my mom liked to call it. In the back alleys, she could smell barrels of cucumbers becoming pickles and the carcasses of rotisserie chicken from the first Portuguese restaurants. She also sometimes heard sheep being slaughtered illegally. Her group of friends mocked the first boutique that opened, an omen of things to come. I can easily picture her sitting next to the neon-flooded window with a joint and blowing smoke into the street, a strip that now gets overrun with bros and stumbling high-heeled women on Saturday nights. In 1976, she left Montreal for the Eastern Townships to get away from the city, which is where she met my father. She never moved back, the Main inevitably changed without her: crumbling walk-ups were renovated into sleeker apartments, hip hangouts started popping up and rents tripled. The neighbourhood she described that day as winter was coming on, that was her Montreal—not the suburbs of her childhood that the city would eventually encroach on, but the ever-changing place her father thought he was escaping (though he moved back, just a few blocks up the hill in his retirement). It's the place she chose and that still makes her pause in reverie at red lights. My grandparents thought her moving here was a rebellion, but she was just looking for a life without sidewalk-less streets and huge supermarkets where everything is wrapped in plastic. She shopped at Waldman's for fish and Old Europe for cheese; still two of my go-tos, though Old Europe became Vielle Europe somewhere down the line and Waldman's is now run by a South Asian family though their sign hasn't changed. When I moved to the area, unlike her parents, my mom wasn't horrified—it was a homecoming tradition. Sometimes I see my childhood on the Main too, as I'm waiting at a red light, and I feel the tug of the noose. I remember being ten years old and running around the Boulevard with my cousins after the unveiling of my zaida's tombstone a year after his death, as per Jewish tradition. Our own tradition: we went to Schwartz's for smoked meat sandwiches ordered fatty, with a pickle on the side and a cherry soda: salt, fat, sugar and sun tinged with my first taste of grief. The neighbourhood's last hundred years of cyclical gentrification lie on top of each other like stratified rock, like concrete poured over and over for decades. This fact was recently brought to my attention during dinner at Chez Doval, a Portuguese rotisserie down the street from my apartment that opened while my mom still lived here. The restaurant set up shop as the neighbourhood's demographic shifted when Portuguese immigrants fled Salazar's authoritarianism to Canada, braved our winters and tiled park walls white and blue. At that time, my grandparents had only their youngest son, John, still living in their suburban house. My mom was enjoying the Plateau's morphing, interstitial state, while starting to feel the pull towards the countryside's forests and open skies. As I ate charred chicken and sardines, the establishment's guitar player, dressed like an aging cowboy, moved smoothly from mournful fado to a cover of "Despasito" to "Hava Nagila." Nowadays, there are plaques built into the sidewalks to mark the age of historical buildings. I pass by the little bronze rectangles, frozen in stone when walking the five minutes to Hof Kelsten for shakshuka or to Fletcher's for a Moroccan-style bagel and schmear—spots that are building a New Wave Jewish Montreal. I've always found comfort in feeling my roots on these streets, and I like seeing my family's heritage revived in its Canadian point of origin. But after living in my mom's old stomping grounds for nearly a decade, the fact that I could map these streets blindfolded stopped being enough. Familiarity didn't exactly breed contempt, but it lost its comfort. It seemed time to enact the other part of the family tradition: leaving. SILENCES Sometimes change is slow, like gradually outgrowing a neighbourhood. Sometimes it's so swift that the wind gets knocked out of your lungs, and you suddenly find yourself in the "after." Five and a half months after Cohen's death, my father died of cancer. It was just under a year and a half after a diagnosis he was delusionally optimistic about. I'd adopted his attitude whole-heartedly, because the alternative—that my giant woodsman of a father, who had a six-pack in his sixties, could die—was impossible. He fittingly figured out something was wrong when he was chopping wood and hit himself with the butt of his ax in the area of his liver, the pain lasting longer than it should have. It was the site of a tumour the size of a fist. I was in Vancouver in mid-April of 2017 with Aaron to get away from the last year of disappointing diagnoses, about to head down to San Francisco for a friend's thirtieth birthday, when my mom called. My dad's state was worsening quickly. I could have seen it coming earlier: in his thinned face, in my increasingly frequent dreams about his death, in the call he made a few days before I left to tell me how happy he was that I was traveling and that he loved me. But we both clung to his denial like a life raft. We were good at silence together: it was a practice we'd cultivated since my mom had moved out of the house nearly twenty years earlier. As the youngest of three, I spent a lot of time alone with my parents, getting to know them after my brothers had gone off to school. I lived half of the time with my dad, both of us going through separate trials in each other's orbit (loneliness for him, awkward hormones for me). A comfortable silence developed between us; though that layer could be broken by jokes or frustrations or conversations about mountain ranges, my dad's atlas at the ready. We learned to read each other's habits and body language. Though I often disliked the silence, it could also be meditative, nearly monastic—a contrast to my mom's house, where we talked about everything and either raged or laughed until tears streamed down our faces. My grandmother used to say that she forgot about my father when he was a baby because he never cried. I was unsurprised when he, a man who'd been a Catholic altar boy in the 1960s, told me he'd considered becoming a priest. Following my parents' divorce, he got into making stained glass. I could often follow the sound of his glass grinder to his basement workshop, dark as a monk cell, where he cut, smoothed, taped and soldered together hundreds of delicate pieces of brightly coloured glass that looked tiny in his huge hands. He created beautiful secular patterns full of flowers, trees and birds. After my mom's call, my dad and I skyped, and I saw how sunken his face had become, how laboured his breath was. He told me he didn't want me to cut my trip short. I spoke to one of my brothers and changed my tickets. When I finally got back to the house he built, a week ahead of schedule, he was asleep in a hospital bed, the wooshing sound of an oxygen machine constant around him. When we turned him slowly so he could change positions, I finally saw his emaciated legs, how much of him was already gone. I made him fricassee, a comforting and soft dish of ground beef and vegetables from his single-dad-dinner days. He said that I was strong like him, and that he'd never said je t'aime enough. I'd always heard those words so loudly in our silences, in the stained glass he made me for my birthday, in how hard he laughed at my jokes, in how excited he was when I got anything published, how he still introduced me to people as mon bébé even though I was in my late twenties. When I was in the throes of a typical post-undergad existential crisis, freaking out about not becoming something, he soothed me by telling me I'd already become everything he'd hoped for as we cross-country skiied through the quiet woods. I kissed his forehead, held his hand, said je t'aime aussi. We got one last night of silence in our house. I stayed awake as his girlfriend of ten years tried to sleep in the basement and Aaron slept in my childhood bedroom. I had a book on my lap that I couldn't bring myself to open, instead just listened to him breathing, the oxygen machine's wooshing, as rain fell on the metal roof outside his room. The next day, he was worsening fast, talking about cherry trees that didn't exist down by a sidewalk that wasn't there—our dirt road had always been flanked by deep ditches. It was clear that we couldn't take care of him anymore. As a nurse sat at our dining room table explaining that an ambulance would come to get him, I mistook the sound of the oxygen machine for his footsteps down the hall. Paramedics had to strap him to a chair so they could move him. I didn't think I could stand seeing him leave, so I asked Aaron to drive to the hospice ahead of the ambulance. Half way down our street, I made him stop and turn back, deciding it would be worse for nobody to witness his departure. We sat in the parked van and cried as two gentle ambulance workers carried my father out of his house for the last time, his body long and straight, a skeletal king in a metal throne. On April 22, I left the hospice knowing it was goodbye, I whispered je t'aime in his ear and told him I'd see him in my dreams. When his nurse called after midnight to tell me he was gone, it felt as if my whole life had sat itself down on my chest. Just like that, we were in the after. When my brothers and I got to his room early in the morning, the nurses had covered my dad's body with the blanket I'd crocheted him for Christmas, put a daffodil in his hands. When the others cleared out of the room, I sat on the couch next to the bed and told him I was mad at him for letting me believe him. I asked my brothers to keep the blanket for me and left. Back at the house, there was the deepest silence I've ever heard. Over the next few months, I became obsessed with gathering my dad's things I knew he'd touched, spending hours drapped in his blanket. There was a period when I hoped the house would be a shared weekend home for my brothers and I, in honour of our father who'd spent his life building it. I sunk my claws into objects in an effort to process, as if it would help the words "he's dead" feel real, or would keep my body from jumping with a start during that cloudy stage between waking and sleep. It eventually became clear, though, that my brothers had no desire to have the house and that I couldn't do it alone. I thought up unfeasible schemes of keeping a part of the land and building a yurt in the woods, before realizing it wasn't something I actually wanted—my claws were just in too deep. The house had become another thing that felt like it was being ripped away without warning. Until my brothers and I put it up for sale, it had always been a wordless way of explaining "this is me," all I needed to do was point. With my father gone though, the silence between those walls was maddening. This was our kingdom, the only place we reigned supreme, and now I was leaving it behind. GHOSTS Aaron and I are looking to buy our own apartment a few neighbourhoods north, partially thanks to the money from selling my childhood home. Though the fact that taxes soar for property owners in the Plateau, it's not the only reason to leave. I'd like to choose a definitive change—I think I could use some fresh concrete. Even amidst Jewish renewal, our neighbourhood has been changing again too. In 2015, after over ninety years of being on the Main, the gravestone merchant L. Berson & Fils packed up its slabs and moved west to Hampstead where many of their clients live. They famously survived the language laws and won a fight to keep Hebrew on their sign (though they were originally L. Berson & Sons), but gentrification, two years of street construction and the borough's new parking regulation eventually won for real. In part, the neighbourhood is changing because of evolving demographics of Jewish Montrealers moving here, with North African and Middle Eastern immigrants settling in more affordable neighbourhoods. When I step out of Vielle Europe with my cheese haul, there are sometimes tour groups learning about the old Warshaw's building that's now a pharmacy, in an open-air museum, as the reality of contemporary Montreal Judaism happens in farther-flung areas outside of this historical frame packed with stories. A couple springs back, I spoke to Sigal Samuel, the Washington, D.C.–based author of The Mystics of Mile End, a book about Montreal's changing Jewish landscape. She's a former Montrealer herself, of Moroccan and Indian Jewish descent, and she told me about how her predominantly Ashkenazi Anglophone neighbourhood of Côte-St-Luc became increasingly Sephardic and Francophone during her high school years. Throughout our conversation, a word she used over and over stuck with me: "we." After more than seven years of living in D.C. and New York, she still considered herself a Montrealer. This is a city artists love to leave, without being able to shake completely. Cohen, who lived in L.A. for decades, put it best: "Some say that no one ever leaves Montreal, for that city, like Canada itself, is designed to preserve the past, a past that happened somewhere else." There's a subgenre of stories about leaving New York after being chewed up and spit out, but for Montreal Anglophones, it's different. They leave to seek their fortune, but the city sticks to their imagination, like Frelighsburg's woods and open sky sticks to mine. It soothes me that Samuel still thought of herself as part of our "we." Maybe you can't ever fully leave a place if some of it is only there because you were, too. My mother's voice lives out there on the Internet in the neighbourhood's ether; there are sizeable scratches on my apartment's hardwood floors; there's a faint scar on my left knee from falling off my bike in the orchard after playing with Catherine; part of my father's house was built to make room for me, son bébé. In January, we left that house for good. We emptied out the last boxes and packed up a van full of furniture that barely fits in my current life. I said goodbye to the house before turning off the light and looked up at the bright winter stars through tears: Cassiopeia was putting on a show. A week later, I went to Montreal's contemporary art museum to see the Leonard Cohen exhibit A Crack in Everything, in which forty artists used him as inspiration to create homage pieces. My favourite was a montage of video interviews filmed over decades, where you can see how little Cohen's face changed and hear how deep his voice dropped. It includes an interview with him in Parc du Portugal, where his memorial piled up, a few minutes from my door. The French-speaking interviewer asked him why he chose to move to the Portuguese neighbourhood, oblivious to the Main's Jewish roots. If she'd turned around, she could have seen the distinctly Semitic name Schreter's scrawled across windows, or gone down the block to Schwartz's to order smoked meat, kosher pickles and cherry soda. The exhibit made me wish I could build a museum for my father, too; he'd built his own and we'd sold it. Now, I'm trying to redefine what it means for things to be in pieces. I sit on a huge maple-wood chair that originally belonged to my paternal grandparents and drink coffee from my father's mug. His atlas lives on the shelf under my livingroom table, his stained glass turns sunlight technicolor in the Eastern Townships, his cactus grows in a kitchen a few kilometers north of me, his mushroom-picking basket lives in a yurt in Vermont, his tiny bone-handled knife is tucked away in San Francisco and a dainty tea cup made it all the way to London. His museum spans thousands of kilometers. I've grown to hate the term "ghosting," not because people being shitty by unexpectedly cutting off contact doesn't deserve a description, but because it's disrespectful to ghosts. I'm not talking about translucent spectres that go bump in the night: my ghosts live in the dining room chair at the head of the table where he sat, the pages where his thick fingers traced rivers and fault lines, the skin around my shoulders where he hugged me. Now, when I see my father in my dreams, I don't turn away, there's no pretending—we talk with the urgency of people aware of time. We often find each other at our house—sometimes the rooms are half empty with leaving, sometimes we're in the yard with the sun shining, but I always hug him and feel his arms around my shoulders. Instead of those moments being ripped away, they dissolve as I open my eyes. With "You Want It Darker," the title track on his final album, Cohen wrote an apt goodbye. He speak-sings about killing the flame, backed by a Jewish choir and a rabbi from an Outremont synagogue chanting "hineni, hineni," Hebrew for "here I am." He follows it with, "I'm ready, my lord," his voice so low only underground animals should be able to hear him. Now, after so many farewells, hineni, here I am, ready to leave and build a different silence between my own walls. I haven't been back to our house yet, but I know that on a sunny day in the near future, I'll drive up the dirt road, through a tunnel of maple trees and pull into the driveway. Maybe I'll find the courage to knock on the door and see how much the new owners have changed it. Maybe I'll see bright light filtering through my father's stained glass, the one he built into the wall, permanently. Though I don't really want kids, there's still a part of me that daydreams about one day having a daughter and that, through some twist of fate, she'll move to the Main in her early twenties and wonder if my feet touched her sidewalks. I hope the City of Montreal hasn't removed the words "So long" and "Leonard" from the Marie-Anne street sign on the corner of the Portuguese-tiled park. After taking said hypothetical child for an obligatory sandwich at Schwartz's or Fletcher's or whatever futuristic Jewish food joint we'll be eating at then, I'll stand at that park's corner, pointing, the noose of nostalgia so tight around my throat that all I'll be able to choke out to my mocking daughter will be, "I used to live here."
Talking to poets abroad about their complicated, sometimes fractured relationships with their homeland.
In 2015, Palestinian author Mona Abu Sharekh guided me through the clean side streets of Shati refugee camp in Gaza. Eighty-five thousand refugees live in the half-kilometer shantytown, making the camp one of the most crowded places on earth. Some of the alleyways were too narrow for us to walk side by side. We turned one corner and found a bedsheet hanging across one of the lanes, blocking our way. A young girl, her hair a chaos of curls, explained that her family had draped the sheet to make an impromptu extension to their home. She told us firmly and adorably that we could not pass. We wandered instead through the market, past carts of vegetables and herbs and the horrid stink of chickens, before returning to the tangled streets. I would have gotten hopelessly lost in Shati's maze were it not for Mona. She was born in the camp thirty-five years ago, and though she spent much of her childhood in these streets, she hesitates to call Shati home. Her father's family comes from Asqalan, a city just a few kilometres up the coast but out of reach for Palestinians since the spring of 1948. "You know this story," Mona said. "It is boring." I did know the story. In 1947, the war-weary British declared an end to their quarter-century mandate over the land of Palestine. The newly formed United Nations drew up and voted for a partition plan that divided the territory into separate Jewish and Arab states. Most of the region's Jews accepted the UN partition. Palestine's Arabs, who made up two-thirds of the population but were granted less than half of the territory in the plan, rejected it outright. An armed conflict ensued which escalated into all-out war between Jewish forces and a coalition of Arab militaries on May 15, 1948. The war would last fourteen months. By the time the final armistice agreement was signed in July 1949, Jewish forces had seized control of all of the land promised to them by the UN plan, plus half of the land allocated for the Arabs. Seventy-eight percent of the British Mandate territory of Palestine became the State of Israel, while Egypt administered the Gaza Strip and Jordan annexed the West Bank. Over the course of the war, Israel had effectively erased over four hundred Palestinian villages from the map, and 750,000 Palestinian Arabs fled or were expelled from their homes. Of these, more than 200,000 refugees sought sanctuary amongst Gaza's eighty-thousand residents. Gaza swelled. The tiny sliver of coastal territory represented only one one-hundredth of the area of Mandate Palestine but housed a quarter of the Palestinian population after the war. Gaza had become, according to one historian, an "involuntary Noah's Ark." This past spring marked the seventieth year of the Palestinian displacement, what the Palestinians and their supporters call the Nakba, or "catastrophe." The forty-thousand Gazans who demonstrated near the fence, under the watch and fire of Israeli snipers, were marking this anniversary. Three generations of Palestinian refugees and their descendants—more than five million refugees according to the United Nations Relief and Works Agency, or UNRWA—remain scattered throughout the world and among UNRWA-administered camps like Shati in the West Bank, Gaza, Jordan, Syria and Lebanon. The vast majority of these refugees have never been to the place where their families come from. Their ancestral homes remain out of reach, if they stand at all. And so second- and third-generation Palestinian refugees possess a fraught and complicated notion of "home." "My life is here in Shati Camp," Mona said. "All the streets. All the corners of Gaza. My family are here. All my experiences. The first person I fell in love with was here. I was married here. This is the place that lives inside me." But for Mona to openly declare Gaza her "home" would be a betrayal of Asqalan and her family's ancestral home. To do so would be akin to surrender. A forfeiture of her Palestinian right to one day return. This is the refugee's dilemma: to somehow long for a place your heart does not know, and to demand a return to somewhere you've never been. I'd sought out Mona during the research for my last book, Pay No Heed to the Rockets: Palestine in the Present Tense. I'd wanted to seek out stories about life in contemporary Palestine, and could not think of anyone better equipped to tell these stories than the storytellers themselves: Palestinian poets and authors. Many spoke about what the idea of home meant for second-generation refugees seventy years after the Nakba. After touring Shati with Mona, though, I wondered about the descendants of refugees who live far from the villages their grandparents lost—not just across a fence, but across an ocean. I wanted to meet with members of the distant diaspora, those separated from Palestine in both time and geography. So I decided to go to Brooklyn and meet some writers there. * Fatimah was thirteen years old in May 1948 when her father shouted at her to get into the back of a truck driven by a man she didn't know. She was on an errand from her mother and was returning home from the baker with seven hot loaves of taboun bread balanced on her head. Fatimah handed the tray of loaves to her father and climbed into the truck bed. They drove east, away from Yaffa and the seaside. The loaves were still warm by the time they reached Aboud, a village northeast of Ramallah where her father's family lived. "Every time she got to this part of the story, she started crying," said Tala Abu Rahmeh, Fatimah's granddaughter and a poet living in Brooklyn's Crown Heights neighbourhood. "I never knew the rest of the story. My grandmother was a tough person, but she broke when it came to Yaffa. That is the place where it seemed everybody's heart broke." Fatimah's father became mayor of Aboud, and Fatimah married a man who used to sell oranges on the beach in Yaffa before the Nakba. "I am the daughter of the mayor who married the orange seller," Fatimah used to say, always smiling at the poetry of their union—and leaving out the less-poetic fact that her husband's family were also successful landowners. They eventually moved to Jordan with their daughter Halima—Tala's mother—who met and married another Palestinian refugee from Yaffa named Ibrahim. Tala was born in Amman in 1984, and Ibrahim started telling her about Palestine when she was only four years old. "He told me I was from a place called Yaffa. It is by the sea. It has all these beautiful oranges," Tala said. Ibrahim described the Nakba, too. "He said the Israelis came on a dark night. They came into our homes. They kicked out the Palestinians." He also told her about the massacre at Deir Yassin, where more than one hundred Palestinians were killed, many children among them. "He told me things you should not tell a four-year-old," Tala said. "I imagined Israelis as a very dark shadow that took everything in its wake and swallowed it. I didn't understand death. To me, the Nakba was about disappearance." Halima was far less angry when she spoke to Tala about Israel. "She said, 'Israelis don't know any better,' which was a very strange thing for a Palestinian to say," Tala said. Every other Palestinian of Halima's generation had little trouble vilifying Israel, but she would not. "I think she thought hating the Israelis would destroy her own humanity," Tala said. "That's why I always think of my mother as a majestic and angelic human." Despite her sympathy for Israelis, Halima would not relinquish Yaffa to them. "You must remember that Yaffa is ours," she had said. "Yaffa is Palestinian. It is just hard for us to live there now." Tala was ten years old in 1994 when Baruch Goldstein, a far-right Israeli settler, opened fire on Palestinian Muslims praying in the Ibrahimi Mosque in Hebron. Tala remembers her mother screaming on the phone with her grandfather when she heard about the murders, and her father trying her best to comfort her while Tala and her brother Tareq watched in horror. "I was so confused about why this man would just murder twenty people who were praying," Tala said. "Later on, my father explained to me that they were killed simply because they were Palestinian, and I remember feeling this seething anger at my father and mother because they made us Palestinian." For Tala, being Palestinian also meant that the only place she knew as home, Amman, was not her home at all. "I was suddenly faced with the fact that I was from somewhere else. I resented that idea." When Tala was ten years old, Halima divorced Ibrahim and declared, "We are going to live in Palestine." Halima believed Tala and Tareq would be better off living with a single mother in Palestine than as the children of divorced parents in Amman where they would have to spend every second weekend in a different house. She brought Tala and Tareq across the Jordanian border to Ramallah where Halima had family. Tala was furious. She couldn't understand why her mother would move them from a free country to a place with a curfew, military jeeps on the road, and no traffic lights. Tala started to understand what being in Palestine meant to her mother the following September when her mother and all of her aunts crammed into a car to drive Tala and Tareq to their first day of school. It was 1994, during the early days of the Oslo Accords, and the Palestinian Authority had just been granted full autonomy over parts of Palestine, including Ramallah. The first day of school was the first time Tala's mother and aunts would see the Palestinian flag raised and hear their anthem sung. Until then, such expressions of Palestinian nationalism had been forbidden. Halima felt that seeing her children stand and sing beneath a Palestinian flag was worth all she had endured: her heartbreak, her divorce, her move from Amman. The moment still resonates with Tala nearly twenty-five years later. "This is what Palestine is for me," Tala said. "Not a country or a cause. It is the story of the person I loved the most in my life, my mom, who fought for something that was so magnificent and dignified." Tala also remembers a day when Halima brought her and Tareq to visit relatives elsewhere in the West Bank. The original steering wheel in Halima's car had broken, and the mechanic replaced it with a steering wheel from a truck. Tala recalls how hilarious her tiny mother looked behind the oversized wheel. As they drove, Halima asked, "What would we do if we were free? What if all the checkpoints suddenly evaporated?" Halima, Tala and Tareq always used the word "evaporated" when they fantasized this way. They didn't want to imagine the bloody violence of war and revolution. They just wanted the occupation to silently disappear. "We'd go to Yaffa," Tala said. "We'd eat some fish," Tareq said. "And we'll find an apartment by the ocean." * During that same terrible spring of 1948, Hala Alyan's grandparents were also fleeing their homes. Jewish soldiers launched Operation Ten Plagues against Egyptian forces garrisoned in an old British prison fortress in a Palestinian village called Iraq Suwadayn, sixty kilometres southeast of Yaffa. Like Mona's family, the Alyans escaped the fighting to Gaza, but Hala's grandmother had relatives there and so the family was spared the indignity of having to live in one of Gaza's refugee camps. Hala's father, Nafez, was born and raised in Gaza, then traveled to the Gulf in the late 1970s to study economics in Kuwait where he met and married Hanine. Hanine gave birth to Hala during a trip to visit Nafez's brother in Illinois in 1986, and travelled back to Kuwait with her parents when she was only ten days old. Hala, then, is an American citizen. Had she been born in Kuwait, she would have inherited Nafez's status as a stateless Palestinian refugee. Just as her grandparents in 1948, Hala would flee an invading army. Hala turned four years old the week before Saddam Hussein invaded Kuwait, and she would leave unopened birthday presents behind; her parents allowed her to open only a couple of gifts every few days. "They were trying to teach me discipline," Hala said. Hanine, five months pregnant at the time with Hala's brother, borrowed money from her cousin—the Kuwaiti banks had crashed in the wake of the invasion—and hired a driver to take her and Hala into Iraq and then across the Syrian border where Hala's maternal grandmother lived. Hala remembers little of her escape from Kuwait. "I had food poisoning at some point," she said. "I remember being really hungry, and being somewhere that had za'atar and zeit on the table, but feeling really sick. My first intense memory was in Syria where we waited for a couple of months for my father to get out of Kuwait. I can still see my mother's face when she told me to pray he would be with us soon." The family traveled from Syria back to the United States, deciding to land in Oklahoma because Hala's father knew someone there. Hala's parents spent the next ten years working wherever they could while simultaneously pursuing graduate degrees in colleges in Oklahoma, Texas, and Maine. The Alyans lived on food stamps and government assistance when they needed to, and moved into bigger houses whenever they found better jobs. By the time Hala became a teenager, Nafez was a Professor of Economics and Hanine had earned a PhD in Higher Education. Then the family moved back to the Middle East, where Hala's parents found work in the UAE and Lebanon. Hala finished high school in Lebanon, then completed an undergraduate degree in Psychology at the American University of Beirut before moving to New York in 2008 to study for her Master's Degree. She is now a clinical psychologist as well as an award-winning poet and novelist. Her debut novel, 2017's Salt Houses, about a displaced Palestinian family, won the Dayton Literary Peace Prize. Such a nomadic childhood meant Hala's idea of home was never linked to geography. "My concept of home was very much attached to my mother and father," she said. "Our family was very insular. Very dependent on each other. It was us against the world." Hala always took for granted that she was Palestinian, but she cannot remember ever being taught about Palestine. Her father spoke affectionately about his own Palestinian childhood in Gaza. He told Hala and her brother stories of how his grandmother baked bread in clay ovens, or how a favourite market vendor used to dye baby chicks in bright colours and give them to the neighbourhood children. "My father infected in us a nostalgia for Palestine," Hala said. Though she'd never seen Palestine, she came to love the place because of her father's love. * After completing high school in Ramallah, Tala enrolled as an international student at American University in Washington. Going to America had long been a dream for Tala. "I always had this fantasy to be a Palestinian-American," Tala said. Many of her friends and classmates in Ramallah were Palestinians with US citizenship. She admired their American cool, and when the violence of the Second Intifada reached a peak in the early 2000s, Tala also envied their ability to leave. "I wanted that escape route. I wanted to be 'Palestinian-Something' so I could run away when need be." Personal tragedy compelled Tala to run back to Palestine. In 2006, when Tala was twenty years old and studying for an MFA in poetry, Halima was diagnosed with ovarian cancer. Tala left school to return to Palestine to be with her mother during her remission. Halima had been admitted to the Shaare Zedek Hospital, an Orthodox Jewish hospital in West Jerusalem where she was treated by Israeli doctors. "That complicated my heart," Tala said. The hospital staff were "spectacular humans." Tala holds particular affection for a nurse named Rifkah who fought her superiors to get Halima's Palestinian Authority-issued health insurance approved. "She just loved my mother," Tala said. She remembers Rifkah administering Halima's chemotherapy drugs. "My mom just sat there and extended her arms to Rifkah. I was very touched." Still, Tala questioned her mother's easy affection for her Israeli caretakers. After all, Halima had to cross through the Israeli military checkpoint at Qalandiya, by foot, to reach her appointments. All her doctors and nurses—and all their children—had served in the IDF. These people were supposed to be her enemies. Halima shrugged at Tala's questions. "I had a blood transfusion," she told Tala. "I have Israeli blood in me now. Maybe that is why I am more compassionate." Israeli authorities had issued Halima a permit to enter Israel for her hospital appointments, and the permit extended to her family. Halima's Israeli friend, Mariam, suggested they take advantage of the permit to visit Yaffa. Halima, Tala, Tareq, Halima's sister and a friend of Tala's crammed into Mariam's car and headed west to the sea. As they drove, Mariam started to point out the sites of Palestinian villages destroyed during the Nakba. Halima cut her off. "Don't be depressing," she scolded. "I want to enjoy myself." They got a table at The Old Man and the Sea, a famous seafood restaurant in Yaffa, and Halima joked with the waiter to bring them everything on the menu. "We had this huge spread of seafood and hummus and whatever," Tala said. "We ate until we couldn't breathe anymore." Near the end of the meal, Tala caught her mother's eyes drifting from the restaurant to the old city surrounding them. This was the place Halima's mother was born, and where she fled with seven hot loaves of taboun on her head. Halima's father sold oranges along the beach that stretched below them. This was the Yaffa where the sun never set, the beloved city swallowed by the dark shadow in Tala's imagination. Halima, still weary from the chemotherapy that in the end would fail to save her, turned from her lost city back to her family and friends. "It doesn't matter who it belongs to in the end," she said. "Isn't it such a beautiful city?" * Hala Alyan wanted to visit Palestine for the first time with her father. "We talked about it for years and years and years," she said. "The joke in the family is that my father totally betrayed me." Her father took Hala's brother to Palestine in 2010 while Hala was busy with her comprehensive exams in clinical psychology at Rutgers. When she finally visited Palestine by herself in 2012, she was happy she'd gone alone. "Had I been with my father, I would have seen the place through his eyes." The experience was strange. "I felt like an imposter in some ways," she said, "and there were other times when I felt so at home." The ease with which Hala navigated Israeli airport security and the Qalandiya checkpoint made her uncomfortable—most Palestinians don't have the privilege Hala's American passport affords her. "I was a tourist," she said. "A diasporic tourist." But the Palestinians she met did not treat her this way; they welcomed her with warmth and excitement. Birzeit University in the West Bank near Ramallah, invited Hala to give a lecture to their psychology students. Afterwards, she told one of the professors she felt awkward calling herself a Palestinian. "Don't ever stop," he said. "We rely on you to feel entitled to that identity and owning it. In some ways, you are just as important as the people living here." Hala could not visit Gaza during her time in Palestine; the only foreign nationals Israel allows past the Erez checkpoint are accredited journalists, diplomats, and international NGO workers. Still, Hala possesses both a curiosity and kinship for Gaza she admits she doesn't feel entitled to. In her poem "Push," Hala addresses the cities she has visited during her nomadic existence. "I love you like an arsonist," she tells Beirut, and proposes marriage to Istanbul. She tells London she wasn't ungrateful, and expresses her longing for the starlit eels and honey water of Doha. But to Gaza, she says over and over, "I'm sorry." Hala has many reasons to apologize to Gaza. "I am sorry for what is happening there, and I am sorry for watching idly by," she said. "I am sorry for being distracted by my own mundane life. I'm sorry that my father lost you, and I am sorry you've lost so many. And I am mostly sorry that I haven't put in more effort to visit. I have a very loaded relationship with that place." * Halima died in August 2008. Tala returned to America after the funeral and, afterward, vowed to never visit Palestine again—she could not forgive her uncles for burying Halima in Aboud against the wishes of Tala and Tareq, instead of in Ramallah where she would be closer to her family. "No one ever asked us where we wanted our mother to be buried," she said. She couldn't forgive Ramallah's sexual harassers, nor Palestine's corrupt political class. "And I was also mad at my mother for dying," Tala said. "I always considered Palestine my first mother, and both mothers had abandoned me." But on the first anniversary of her mother's death, Tala suffered what she called a "nervous breakdown" and checked herself into a Washington hospital. A close friend convinced her she needed to go home, to Ramallah, to deal both with her mother's passing and with her relationship with Palestine itself. "I was twenty-five years old and broken, and I knew that if I didn't deal with this I would be broken forever." Five months later, after travelling around the US to say goodbye to friends and family, Tala sold everything she owned except for two bags of clothes and went to Ramallah. She moved in with her grandmother who has suffering from dementia, and her aunt who was also still struggling with Halima's death. The thought of visiting her mother's grave in Aboud broke Tala's heart. Instead, she paid homage to the hilltop tomb of Palestinian poet Mahmoud Darwish who died the day after Halima in 2008. "I figured he couldn't live in a world without her, because she was the brightest light there ever was," Tala wrote in an essay for This Week in Palestine. Darwish and Halima had never met, but they seem to have conspired to make Tala into a poet. Tala first learned about Darwish when she was a six-year-old in Jordan; at the time, she adored the famed Egyptian chanteuse Fayrouz and told her mother she wanted to grow to be a singer, too. Halima frowned and lifted a collection of Darwish's from a bookshelf. "Here," she said to Tala, handing her the book. "I want you to be like him." "Who is this?" she asked her mother. "Why should I be like him?" "Darwish is a great poet," she said. "And poems are like songs." "He sings?" "No. He writes." "Why is that different?" Tala asked. "You listen to Fayrouz all the time." "Yes, but when Darwish writes, he writes in my heart." Tala had long considered Darwish and Halima to be kindred spirits, and imagined Darwish was her actual father. "He was the one Palestinian who never disappointed my mother," Tala said, "who always said something beautiful. Even when he wrote about heartache it was so lovely and tender. Tenderness is something so important to me. Tenderness is not weakness." She recalls a section of Darwish's poem, "State of Siege," in which the poet addresses an Israeli soldier who killed a pregnant woman. Instead of raging against the soldier and his crime, Darwish compels the soldier to imagine the child, a boy, growing up after the end of the occupation and not remembering "the time of siege." What if this boy grew into a young man who studied in the same school with the soldier's daughter? What if they fell in love, married, and had a little girl of their own (who'd "be Jewish by birth")? The tenderness of these verses always move Tala. "Not because I give two shits about Israelis and Palestinians and their peace," she said, "but because this is such a beautiful moment to imagine the end of all this misery." Tala regained her own affection for Palestine after finding a job as an undergraduate Arabic Literature instructor at Birzeit University. As she taught her students to learn and love their own indigenous literature, they, in turn, taught Tala that Palestine was a place to be loved for all its blemishes. Many of her students lived their entire lives in refugee camps where they endured terrific poverty and despair. And still they expressed a compassion for Palestine that Tala felt ashamed for lacking. "They brought Palestine's tenderness back to me," Tala said. Because Tala was only a few years older than her students, they felt comfortable coming to her with their own experiences of trauma—especially the young women. "As the youngest member of the faculty, I was like their big sister," she said. They told Tala their experiences of physical and sexual abuse, often at the hands of their own family members. "I remember feeling, for the first time in my life, that I was rooted in Palestine. For the first time I felt that someone needed me. I have a purpose, and it is not to throw stones," Tala said. "It is giving people a chance to be okay with their trauma." This was something she'd been denied in the wake of Halima's death. "People yelled at me not to cry when my mom died," Tala said. "They told me she was in a better place. That it was god's will. But my students cried at their trauma. And I cried with them. And this restored my feeling of power. I learned how to love my identity as a human being, and as a Palestinian, through all these kids who were just as lost as I was." Tala stayed in Ramallah for five years before deciding to move back to the United States. Without her mother there, Palestine no longer felt like home. Halima's passing gave both Tala and her brother permission for leave Palestine for good. One of Halima's old friends, also named Fayrouz, told Tala, "It breaks my heart to tell you that I am so glad you are leaving. Palestine is getting worse every day. I made a vow to your mother when she was sick that I would always have your back. And I can't have your back anymore because this place is full of thugs." Even Fayrouz, who used to speak of the beauty of finally crossing over the Allenby Bridge from Jordan into Palestine, felt betrayed by what her homeland had become under the crush of occupation and the corruption of the men in power. "Our mom's dying gave us freedom," Tala said. "We got to build lives without feeling guilt for leaving her." * Hala's Lebanese grandmother used to warn her not to fall in love with America. "She was afraid I would never come back to Lebanon," Hala said. But Hala did fall in love with America. She has lived in Brooklyn for a decade, the longest stretch of time she has lived anywhere. "And I married a white American man. The very thing my grandmother warned against is what happened." Now, America, and Brooklyn in particular, is home. Hala used to define "home" as the place where the people she loved lived. Lately, though, her idea of home has also evolved to include all the places that contributed to her identity. Each time Hala moved from one house or apartment to the next, she wandered through the rooms and touched all the walls. "I say goodbye. I say thank you. I have a such a ritualistic relationship to physical space," she said. "I identify different versions of myself—different mistakes, different loves—with the places I've been. The idea of home has changed because there have been so many rebirths of me." Each time she revisits one of her former homes, either physically or in her poetry, Hala returns to old parts of herself. Despite the fragments of herself scattered around the world, Hala maintains a monogamous love of place. "Teach me to love a country without hating the other," she wrote in one of her poems. "One of the things I struggle with the most is finding ways to be attached to these different places that often have such contradictory associations," Hala said. "To love parts of the West. To love parts of the Middle East. It is difficult to carry those two at the same time. There is no such thing as choosing a place without betraying another place." * Brooklyn is home for Tala, too. After years of living with her mother or her aunt in Palestine, or in her student housing in Washington, Tala's tiny apartment on Nostrand Avenue represents the first place she's had absolute sovereignty over. "Everything in that apartment is mine. No one has any say over how it looks. It is clean and smells nice. It has pictures of my mom and my fiancé. The little dumb things I've collected. All my clothes. I've always wanted lots of clothes." Opening up her mailbox every day and seeing her name on the envelopes brings her joy—even if they contain bills. Tala sometimes feels she is an "occupier" of Nostrand, an odd sensation for a Palestinian refugee. She is, after all, a foreign national whose lucrative translator job at the United Nations affords her the ability to live alone while the lower-income families who share the building struggle to pay their rents. Being racially ambiguous helps her fit in; most of her neighbours assume she is Latina. "Nobody looks at me like I am a stranger," she said. "I feel very welcome. It is easy for me to walk around and not feel like an asshole. But it is crazy for me as a Palestinian woman who grew up with very little to have more money than the people in my building who are American." The fact that her landlord is an ultra-Orthodox Jew adds to the irony of her position. "God is looking down at me and laughing," she said. But privilege can feel tenuous in Trump's America, especially for Arabs who are not yet citizens. Tala experienced this anxiety first-hand in January 2017 when Donald Trump suspended the entry of travelers from seven Muslim majority countries. The day the executive order came in, Tala went into "a full-fucking-blown panic" fearing that Jordan might be on Trump's list. It wasn't. Tala's fiancé, Mark Doss, works as an attorney with the International Refugee Assistance Project (IRAP) and reassured Tala that she was not facing deportation. Later than night, as Tala and Mark were having drinks with friends, Mark received a phone call from one of his colleagues at IRAP telling him that Hameed Darweesh, an Iraqi man who worked as a translator for the US military in Iraq for a decade, was being detained at John F. Kennedy International Airport. Tala and Mark took a cab to the airport, which, by then, had grown into a mob of activists, immigration lawyers, protesters and news media. Mark and a group of other attorneys demanded access to Darweesh. An official refused, and told Doss to "call Mr. Trump." Mark feared what might happen to Tala, a non-citizen, if the police took them into custody. Mark turned to Tala and whispered, calmly and in Arabic, to "run." Tala ran to the other side of the airport and eventually went home. Mark stayed behind, and thanks in part to his advocacy, immigration officials released Darweesh the next day. The experience altered Tala's perception of America. The protestors and immigration attorneys that mobilized at JFK, and elsewhere in the United States, revealed to her the goodness of Americans. "I know a lot of people in this country don't want me here, and I also know that there is a huge lobby that doesn't like me just because I am Palestinian. But there are so many people that made this place their own. Since I was never able to make Palestine my own, I want to make this place my own." Tala applied for permanent residency status last fall. "I wonder how I am going to feel," she said, "when, for the first time, I am not a guest here." She dreams of the day she receives her green card in the mail and holds it in her hand. "It will be the first time I hold something that I've chosen. I love New York. It is a privilege to come from this place, and to say that this is my town." Recalling her mother, now gone for ten years, she said, "I am nobody's daughter now, and I want to be New York's daughter." Tala's green card arrived this past spring, not long after the seventieth anniversary of Tala's grandmother's panicked flight from Yaffa. Mark and Tala married at City Hall in January and will have a proper wedding in October. Mark is a Christian Egyptian-American born in New Jersey, but Tala wants him to fall in love with Palestine. "I want Palestine to look pretty to the man I love," she said. And when they have children, Tala will make sure they know who they are. They will learn to speak Arabic with a Palestinian accent. She will teach them about their grandmother, about Darwish, and about their homeland. "They are probably going to be brats from Brooklyn," she laughs. "But I will beat the love of Palestine into them."