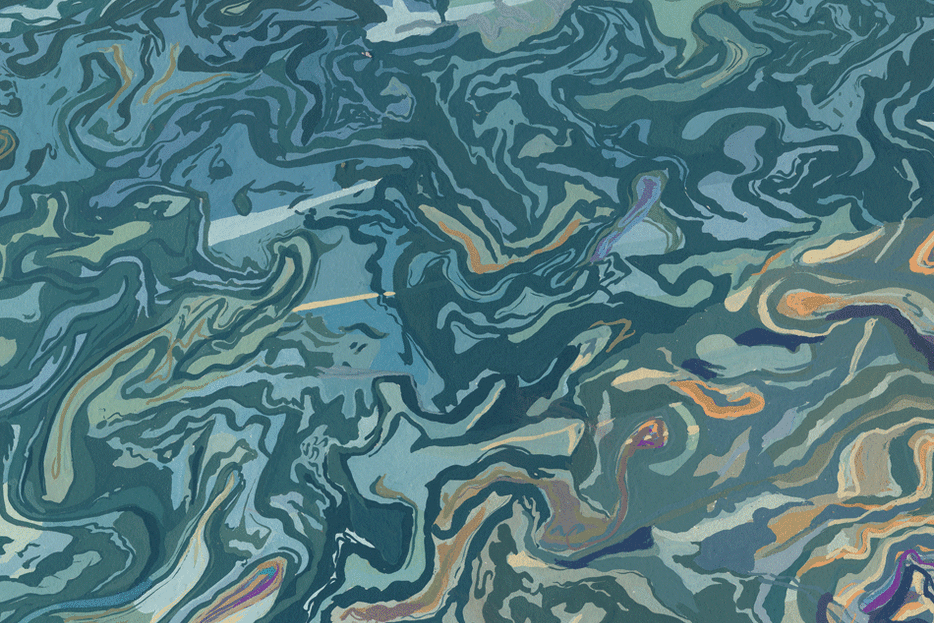 Ecological grief captures a newly defined set of emotions, all connected to our personal relationship to the natural world.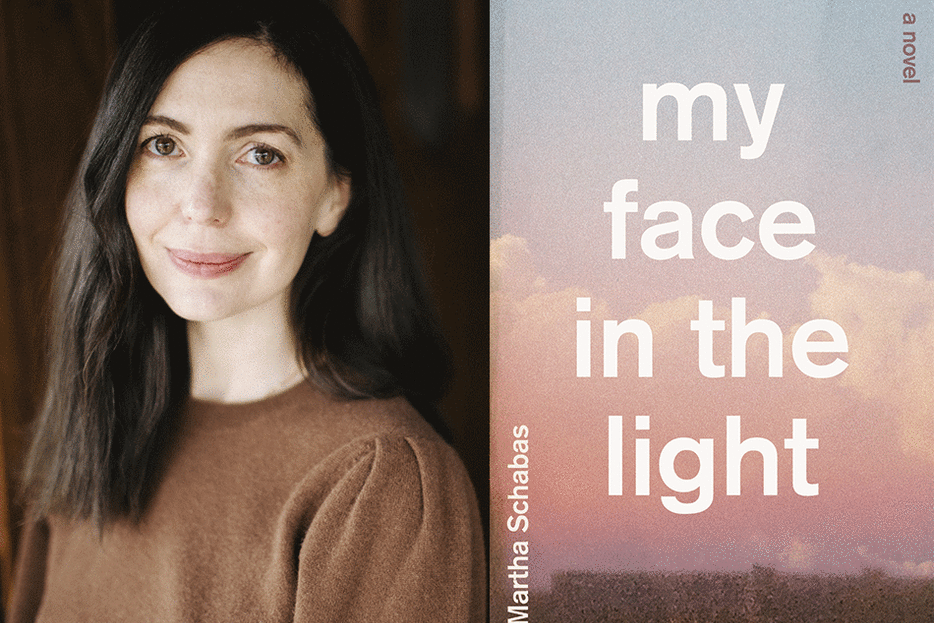 The author of My Face in the Light on artistic process, phsyical mediums as a foil to writing, and the tension between surface and interior.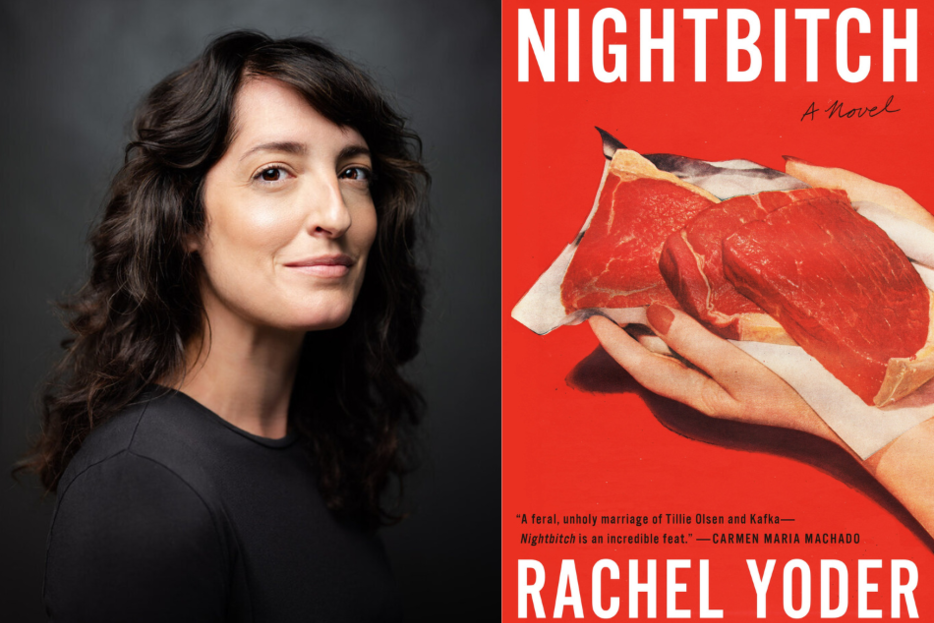 The author of Nightbitch on anger, needy toddlers, and writing as emotional exorcism.
Latest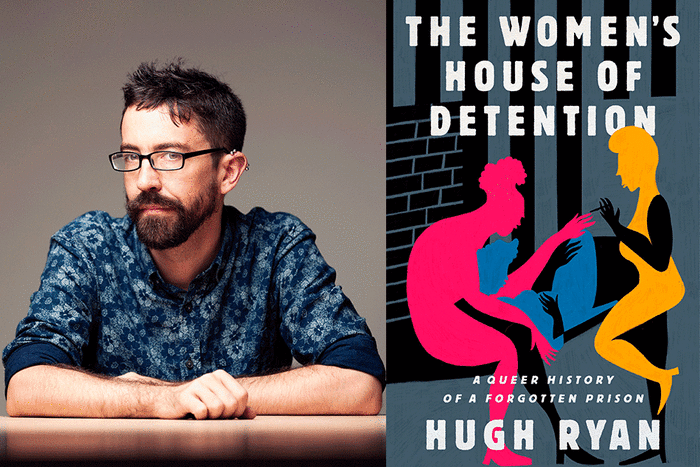 The author of The Women's House of Detention on forgotten prison history, the incarcerated LGBTQ population, and women being punished for entering the public sphere. 
In the 1930s, Alice moved from a rural town in New England to New York City because she wanted to be queer. She fell in love with an opera diva, and for a year, they lived together. Then the diva married a soldier. In an attempt to prove she wasn't lesbian, the singer forced Alice to watch her have sex with her new husband. Alice had a psychotic breakdown and ran screaming from the apartment. The police found her two days later, dirty and hungry, wandering the streets with no idea who she was. They arrested her for prostitution and brought her to the Women's House of Detention in Manhattan's Greenwich Village neighbourhood and, according to author Hugh Ryan, "for the rest of her life, she was connected to the carceral system." Most people today do not know there was a maximum security women's prison in the heart of Greenwich Village from 1931 to 1974. In The Women's House of Detention: A Queer History of a Forgotten Prison (Bold Type) by Hugh Ryan, author of the widely acclaimed history of gay life in early 20th century Brooklyn, When Brooklyn Was Queer, tells a powerful and deeply researched story of the systematic and persistent criminalization of queer and gender-nonconforming women and transgender men. Regular stints at the House of D, as it was known to many people incarcerated there, were a fact of life for the often poor, nonwhite, queer women and transgender men in the New York City facility. Today, 40 percent of people in women's prisons identify as LGBTQ. The Women's House of Detention describes how queer women and trans men came to be disproportionately incarcerated, and how their experiences and activism shaped the 20th-century struggle for gay liberation. Nicole Pasulka: This prison has been closed for nearly 50 years; most of the people who were incarcerated there have passed away. What made it seem like a good subject for a book now? Hugh Ryan: The easy answer is when I was writing When Brooklyn Was Queer, several folks I followed (for the book) had passed through the Women's House of Detention or the court that was connected to it. That alerted me to its existence, and it shocked me that I didn't know a 12-storey, maximum security prison had existed in Greenwich Village for most of the 20th century. After that, it seemed like it was everywhere: I found references to the House of D in Audre Lorde's book Zami, in the writings of Joan Nestle, in movies, in musicals—and then, I found a statistic saying that 40 percent of folks incarcerated in women's detention centres identify as LGBTQ. This was a crisis of incarceration that we weren't talking about. In a broader picture, when I started writing When Brooklyn Was Queer, I thought I was writing the history of an incredibly diverse borough, only to discover Brooklyn was—for most of its existence—98 percent white. I didn't want to make contributions to queer history that were always centred on whiteness and maleness. Writing about the House of D ensured that I literally could not produce a book like that, no matter what I discovered in the existing archives. I wasn't going to be writing that story. How did women end up incarcerated in the House of D? Women ended up in the House of D for everything from wearing pants to mailing the definition of lesbian (or) committing murder — but the vast majority of folks were there for one of three charges. One was "vagrancy prostitution," which in the eyes of the law simply meant being a poor woman who had been arrested. According to New York State legal precedent, you did not have to exchange sex for money to be a prostitute: it was defined simply as the "common lewdness of a woman," so all poor women were an invitation. to prostitution (charges). Many girls were placed in the House of D for preventative reasons, either because their parents or guardians thought they were wayward, or because they were seen as at risk for having venereal disease. Under The American Plan, this meant the U.S. government could incarcerate them until they tested negative for syphilis and gonorrhea, without ever being arrested, tried, or found guilty of anything. The third category, particularly in the later years, was drug charges. After World War II, the U.S. changed its drug laws, and many women got caught up in new punitive carceral solutions to drug problems. What was the stated objective for incarcerating these women—was it to help or to punish? The initial objective was rehabilitation, but from the very beginning, everyone involved in the administration understood that what they were doing was not rehabilitating anyone. In their eyes, that was because of a lack of resources, not because of a structural flaw in the prison system. Either way, everyone knew they were not meeting their stated goal. In what way is the story of this one prison a history of incarceration in the U.S.? The research taught me that women's incarceration is fundamentally different from that of men. From the first independent women-only detention centres in the 1870s, the goal was to retrain women to be wives, mothers, and educators of children, because it was believed that was all women could be. As such, it was a forced feminization process. The concern was making them the right kind of women, whereas men's institutions were simply concerned with not having men return to jail. Women were imagined to have very limited avenues to respectability—wife and mother, or maid, and you had to be feminine to pursue those jobs. Women's incarceration has always been focused on women who were seen as masculine of centre and therefore has focused on queer women. The other thing (the research) taught me about 20th-century incarceration is almost everyone agrees that jail primarily functions as a way to get poor people off the streets. I think this tells us a lot about why reform is often a doomed endeavour. The system isn't about justice or rehabilitation; it's about warehousing all the people we don't take care of. What violence does prison perpetuate against women specifically? Unless you've been there, one of the things few people understand about jail and prison is that every time you enter a facility you are given an invasive cavity search, and in some past instances, a PAP smear. These routine procedures are tantamount to state-sponsored sexual assault. Can you imagine being on trial and having a cavity search every morning before you testify, often done by a male guard or doctor? Knowing that's what you're going to face tomorrow, and the day after that, and the day after that? How is the Women's House of Detention connected to broader struggles for women's and LGBTQ rights? Looking at the House of D shows us how the government has routinely punished women seen as masculine of centre simply for existing—under whatever laws the government chooses. At the same time, my research revealed that in spaces where women and trans men gathered, including the House of Detention, they were espousing what we think of as gay liberation and gay pride long before it ever showed up in homophile organizing or liberatory movements of the 1960s and '70s. These people bore the brunt of state oppression, and for that reason, understood before anyone else what state oppression of queer people and women looked like, and how it needed to be resisted. For example, in the 1940s, two young women named Bernice and Renée were in a long-standing lesbian relationship, which their social workers in jail realized. When confronted, both women adamantly said what they did in their own time was their own business; they were not ashamed of who they were and did not feel it was anyone's business who they loved or think there should be any laws limiting what we today would call "gay rights." Long before organizations like the Daughters of Bilitis or the Mattachine Society made this argument, these folks, the lumpenproletariat who are often referenced in biographies of more famous queer people, knew these ideas. I often think of this as similar to "freedom dreaming" in Black Liberation traditions. It's the communal ability to imagine life beyond white-cis-heteropatriarchy and recognize the same struggles in each other, which enables all kinds of leaders to push those ideas forward. Tell me about some surprising people who were incarcerated. How did they end up there? In the archives, I came across a woman living during the 1950s from an upper-middle-class Black neighbourhood in Queens. She trained in conservatories for singing, was a keypunch operator (like in the movie Hidden Figures), was active in the growing New York homophile movement, and was a cabaret singer. She and her girlfriend broke up, and she was arrested when someone offered her money for prostitution. In the House of D, the social workers were intimidated by her. Their notes said they were afraid to attack homosexuality because they didn't want her to think less of them. This isn't the kind of case we normally think of when we think of Black women being arrested in the 1950s. How do you get people to care about a prison that's gone? It's hard enough getting people to care about prisons that are currently incarcerating people. I think it's really hard to get people to care about history in general, and what guides my work is helping people see how history leads into the present day and then writing it in a way that is as accessible, emotional, and narrative as possible. We live and die by stories, and when we present our histories as these dry, static moments that barely involve real people, we deaden the subject and ask people to stop listening. Then, in your mind, how does the story of the House of D connect to the present? For me, it always comes back to that statistic: 40 percent of people in women's prisons identify as LGBTQ. To understand why this came to be, I had to understand how the system came to target masculine-of-centre women, nonbinary folks, and trans men. That is the story of the House of D, but it's a story that is still operating today though the House of D is closed. Hazlitt is a Canadian publication, and although the story of the House of D is a story of women's incarceration in the United States, are there ways to connect this to the Canadian justice system? The trends and changes in consideration of women's roles in former British colonies tend to follow similar trajectories. When we look at the history of women's incarceration, part of what we see is women in a post-Victorian world entering the public sphere in ways they were denied previously. That is not an American story; that is a story of every country with a legacy of British colonialism. You said earlier that part of the motivation for this project was telling queer histories that didn't centre on whiteness or maleness. Were you concerned when writing this book that you wouldn't be able to fairly represent the experiences of groups—like women, trans men, and people of colour, for example—outside your own experience? When I started this project, a lot of people pushed back on the idea of me as a white cis man writing this book. Most of the time, that pushback came from the point of view of people who assumed that other people would cancel me. That hasn't been what happened. There are many people who've thought long and hard about these issues from different perspectives, who've pushed me to think but haven't condemned me for being a white cis guy writing about women, trans people, and people of colour. It has largely been a nuanced, wonderful conversation I have been welcomed into after doing the work. People who are afraid of "cancel culture" are often actually afraid they won't do the work, or their work will be crappy, and then they will get called out for it. If my work is crappy, I hope people call me out or call me in to talk about it. But if you do the work well, I don't think you'll get many calls to be cancelled, even when you're writing beyond your own identity.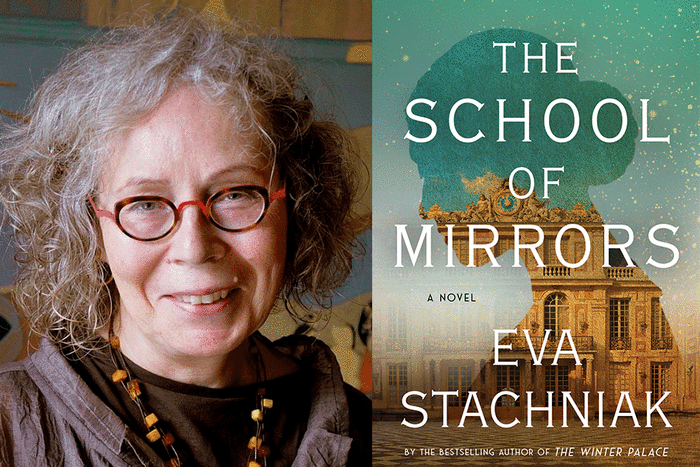 The author of The School of Mirrors on sexual violence, the history of midwifery, and opening up archival silences. 
Women's bodies have long been used as tools of conquest, in displays of dominance and acts of war, their voices unheard. These are silences that Eva Stachniak opens up with her latest novel, The School of Mirrors (Doubleday). Véronique and Marie-Louise—mother and daughter, both from the poorest class, with little agency of their own—live in 18th century France, a place where a debauched king can keep a stable of very young women in a house known as Deer Park, some who haven't yet bled, for his personal pleasure. It's an historical precursor to Epstein's compounds and others like them: impoverished young women are lured with false promises of work that would improve their economic situation but become sexual playthings for the king instead. Often, as with Marie-Louise, the king's agent secures these women with only parental consent. The young women themselves are never even asked. Although women's sovereignty over their own bodies continues to be threatened worldwide, women have eked out ways to exercise agency and help each other. In The School of Mirrors, Marie-Louise is taken under the wing of France's first midwife and becomes one herself. The novel is deeply feminist in inception and execution, a counter-narrative that gives voice to the powerless, whose stories are rarely a matter of historical record. Christine Fischer Guy: How and when did you find out about Deer Park? Was it the inspiration for this novel, or did it come later in the process? Eva Stachniak: It was both the beginning and the inspiration. Reading the The Private Memoirs of Madame du Hausset, Lady's Maid to Madame de Pompadour, I came across a scene in which Madame de Pompadour, King Louis XV at her side, summons Madame du Hausset and orders her to take care of a young lady until her confinement and make arrangements for the baby's baptism. From the conversation that ensues, it becomes clear that the king is the father of the child, and that the young lady doesn't know it. "She and others like her" have been told that their lover is a Polish count, a distant cousin of the queen, who keeps an apartment at Versailles. That very phrase, she and others like her, was enough to make me dig deeper and discover Deer Park, a secret house in the town of Versailles where royal enablers kept young, pretty, lower-class girls for the king. The house, supervised by Madame de Pompadour but run by the king's valet de chambre, was an elaborate and well-functioning establishment. The girls were told that they were trained to become ladies' maids and thus improve their station in life. Most were dismissed after one or two "visits" with their "benefactor." A few caught his fancy and stayed longer. I tried to find out who they were and what happened to them in the end, but the voices of the powerless rarely merit more than an occasional record. I've found a few names, learnt that Deer Park "bastards" were always given to foster parents, that the palace paid for their upkeep and set them up in life. This is how the novel began, with an image of a young pregnant girl, a child she will give birth to, and the royal courtiers who make sure neither will ever cause their royal master any trouble. This scenario puts me in mind of "the virgin cure," an insidious myth that gained prominence in 19th century England: sexual relations with a virgin could cure a man of disease (then, syphilis). It persists in various forms throughout the world, a tragedy that leaves a trail of human wreckage: men of means use a very young woman's body as they wish, without regard for her personhood. "The virgin cure" is an excellent example. Men of means and thus impunity usurp the right to use the female body as an object, a possession devoid of agency and feelings. We are still nowhere near being free from it. I don't just mean the cases of Jeffrey Epstein or Harvey Weinstein, either. It is enough to take a closer look at any war—most recently in Ukraine—to see how quickly women's bodies become objects of revenge, a weapon of terror meant to dominate and humiliate the enemy. Sexual violence exerts one more terrible price. Silence. Silence forced by shame, by fear of reprisals, by the wish to spare the loved ones from pain. Silence of the victims and the perpetrators, of women and of men. Silence which seeps through generations, silence we inherit as children and carry with us all our lives. Any family who has been through the terror of war carries these silences with them in various ways, as recent work on intergenerational trauma shows. When a woman's body is used as a tool of war, she is silenced, as you say. Historically, the fallout—in my grandmother's case, headaches, bad stomach, nightmares—didn't have a name, and yet generations after carry the effects of PTSD in their own bodies. We are only starting to understand that these unresolved, unacknowledged traumas are carried forward on a cellular level in future generations. Although women's bodies are used as tools of war, they haven't historically been considered as equal value to men's bodies, have they? Even within legitimate relationships, a woman's pleasure was never a requirement in sexual relations. The young women in King Louis's stable didn't give consent; the act itself wasn't even named. That's a kind of erasure, too. In your research, did you find any examples of women who spoke up? What were the consequences? The young women recruited to Deer Park were never asked for consent. Their parents were asked, and they made their own calculations. In The School of Mirrors, the Widow Roux, riddled with debts, believes that her three sons trump one daughter. All other arguments were a luxury she could not afford. Yes, there were women who spoke up. One nameless Deer Park girl stubbornly maintained that the king of France was the father of her child, until a few weeks of "treatment" in a mental asylum forced her to change her mind. One anonymous girl escaped with the help of her sweetheart. There was also Marie-Louise O'Murphy who, emboldened by the king's liking of her, tried to win the Versailles game by trying to oust Madame de Pompadour herself, famously asking the king, "What do you still want with the old cocotte?" Louis XV dropped her in an instant and had her married off to an impoverished aristocrat. The game was rigged then and it is rigged still. As Melissa Febos notes in Girlhood, her changing girl's body had the "power to compel but not control." And then she adds: "There is no good strategy in a rigged game. There are only new ways to lose." Even within their limited scope of power, women have shown resourcefulness and ingenuity, exercising what little agency they had to help each other. I read accounts of women in my family's ancestral village helping each other find food for their children under the cover of the night when Stalin's occupying soldiers took the lion's share of the crops for themselves and the village men were away in Russian work camps. In The School of Mirrors, Marie-Louise, fierce and strong and intelligent, crosses paths with a midwife who changes her life. France's first midwife, who we glimpse in the novel, was a force of nature who invented a "birthing machine" for student midwives and won a commission to train others by showing it to the same debauched king. In the words of Mme du Coudray's biographer, "hundreds of letters existed, to her, about her and by her… There are hardly any women, especially in the 1700s, who left that kind of paper trail." Du Coudray not only helped improve the lives of other women but carved out a place in history for herself, all from within a very limited scope of power. How she sold King Louis on the idea of funding the training of midwives all over France? By describing the French babies that would be saved. Brilliant and subversive, wasn't it? Did finding the record of Mme du Coudray change the course of the novel? Yes, in the most fundamental way. Angélique Marguerite Le Boursier du Coudray hijacked the second part of The School of Mirrors. A licensed midwife, a proud professional woman aware of her self-worth, a relentless advocate for women's health, she fought to improve both natal care and to reduce infant mortality. And in contrast to the Deer Park girls who had no agency or voice, she was a woman who would not be silenced. Madame du Coudray's biography The King's Midwife provided the basic facts. Single and of unknown parentage, she practiced as a licensed midwife in Paris in the 1740s and '50s, rising to the position of head midwife in the Hôtel Dieu, where approximately 1500 babies were delivered each year. Faced with the realization that Parisian high standards of natal care were inaccessible to poor women in the provinces, she obtained royal funding and patronage for her obstetrics course with the help of a teaching tool she had invented, the "birthing machine." Between 1760 and 1783, she criss-crossed provincial France training thousands of young peasant women in the art of midwifery. She also adopted and raised an orphaned peasant girl, Marguerite Guillaumanche, later Madame Coutanceau, who carried on her work well into the 19th century. The "machine" speaks of Madame du Coudray's resourcefulness and ingenuity. It is a curious object: a cut-off model of a female torso, a stuffed pregnant belly designed to give the students the illusion of delivering a baby. It makes use of ordinary, easily accessible materials. An internal wicker frame is covered with straw or upholstery. Sponges imitate flesh. An additional layer of durable linen imitates skin. The vessels hidden inside the belly hold fluids which can be released to imitate breaking waters or internal bleeding. The baby mannequin has an open mouth so that a student could practice the well-proven maneuver for breech births which demanded inserting two fingers into the baby's mouth. How many lives had she changed for the better! Not just the lives of mothers and children, but also the lives of thousands of young women from the provinces who received her precious gift of education. The gift that gave them a chance to exercise power over their own lives. All I needed for The School of Mirrors was to imagine women like her and let them lead me. Like Mme du Coudray herself, Marie-Louise breaks the poverty cycle in a system set against her. Unlike her mother, she escapes the silencing imposed by the king. I've been thinking a lot about the role of silence as I work on my own second novel, about music and silencing under a Russian regime. Silence is violence. The seat of power can be conceptualized as one's voice, however expressed, whether through the vocal cords themselves or through one's work. Within the scope of her limited powers as a poor young woman, Marie-Louise gains a voice of her own. I'd like to circle back to your decision to open up historical silences by introducing this counter-narrative to the official version of French history. In an interview, you said, "As a child, I quickly calculated: to be a grandmother I have to live through two world wars, to be a mother, through one World War and one Nazi occupation." How did the women in your personal history act on the story you tell in this novel? The women who raised me, my mother and my grandmother, raised me in Communist Poland, in the aftermath of not just a devastating world war, but of what historian Timothy Snyder so aptly called the "bloodlands," Hitler's and Stalin's killing fields. As far back as I remember, war ruins have been around me everywhere. The houses that survived still had inscriptions in Russian: Min nyet. No mines. There were only two kinds of time: pre- or post-war. The words World War II meant that there must have been World War I and that there could be World War III. Stalin and Hitler were dead but their legacy was still very much alive. At dusk, after all the work was done, my widowed grandmother would sit by the kitchen window, staring into the distance, turning the rings on her gnarled fingers. Her silence frightened me. I remember her startled eyes when I approached, her blue unseeing eyes, welling up with tears. If I asked what she was doing, she would say she was praying for the living and the dead. Every time she heard me laugh, she would tell me to stop, for I would soon cry. Once when I was playing with stones, she snatched them from me and threw them away, screaming, "Do you want your life to be as hard as mine?" My mother did not believe that playing or not playing with rocks mattered. Refusing to yield to despair, she pushed the war past behind her, became a paleontologist, a professional woman, an outspoken expert in her field. She too warned me, but her warnings were of a different kind. Wars always brought out the worst out of humanity. Men were wolves to each other. Give them half a chance to drown you in a spoonful of water, they will. Then she made me concentrate on what was still possible. "If they close the door, get through the window. Find a way. You don't know how? Figure it out." I thought of her as fearless, invincible, and yet she too refused to speak about her own experiences during the war or the political reprisals that followed. I knew she had been imprisoned as a member of the anti-communist underground, but only because she never let me close the door of a room she was in. "I'll tell you one day, when you grow up," she might say to fend me off when I wanted to know more, but mostly my questions would annoy her. We were living under a totalitarian regime; informers were everywhere. A child could be easily manipulated. Not knowing was a form of protection. Nature abhors a vacuum. My mother's silence, even more than my grandmother's, had always taunted me. It turned me into an expert in reading clues that slipped through her defences, eyes turned away too quickly, the tensing jaw, the unexpected anger in her voice. Many years later when, ravaged by Alzheimer's, she no longer knew I was her daughter, she pointed at a bullet-riddled wall of a building we passed by and said: "These were terrible times. I know you want me to tell you what has happened, but I won't." A missing story becomes conspicuous in its absence. A story refused, a conversation that did not take place, leaves a wake of loss behind it. I mourn the intimacy we could have shared, the comfort we could've given each other, but I'm her daughter through and through. I too turn to what is still possible. The School of Mirrors emerged from my personal memories of growing up with women marked by silence and loss. Their fear and their insistence that women choose silence for many reasons, not just shame and fear, but also love and the desire to protect those around them. Their conviction that even if the ravages of silence cannot be reversed, life is resilient and thrives on hope and that lost voices can be regained in spite of everything that has conspired against them. The loss of memory did not make my mother forget her determination to keep her secrets, but it did turn the formidable professional woman I had known all my life into a spirited teenager who would assure me she loved me because we were so happy together, or a thoughtful friend offering the greatest gift of all: empathy and acknowledgement of my pain. "You say you are my daughter. I don't know how this could be possible. But if you are right, it must be terrible for you to know that your own mother cannot recognize you." That moment found its way into The School of Mirrors. That scene was very moving, perhaps more so as my own mother has been recently diagnosed with Alzheimer's. She still recognizes me, but I know the day will come when she won't. And then there's the other sort of forgetting, which isn't forgetting at all but the desire to forget traumatic times or dissociate from them entirely. I grew up with the laughter admonishment, too, and it went "Laugh before seven, cry before eleven." The subconscious life advice transmitted in that aphorism: one must never forget that tears or disappointment are just around the corner. My grandmother wouldn't talk about the time that Stalin's soldiers occupied their village, except once, when I pressed her. "The doctor made sure no babies were born," she said, and then would say nothing further. That sort of elliptical comment was meant to shut the conversation down but did the opposite—it became a catalyst for my research and imagination that fuels my work. When your mother said, "You want me to tell you, but I won't," did it have a similar effect? Did it become a reason for the decision you made to let the women finally tell their story? I'm thinking of your wonderful line "The dead, once wakened, may not stay silent." It did. I was never old enough to hear it, or she was never ready to speak. Was it the fear of her own reaction or mine? Why couldn't we talk about it? What would've happened if we did? There is enough force in it to make me imagine and probe. This mother/daughter conversation I never had seeped into The School of Mirrors but in some ways, it underlines all my writing. I know that it is the same for you, and that this phantom conversation will continue to frustrate and inspire you. All my writing comes from the deep need to break this chain of imposed silence, to restore the voices that could not or would not speak. It is no coincidence that I became a writer only after I emigrated from Poland, and that I became a writer in English rather than in my native Polish. My Canadian voice is much bolder, not as susceptible to cultural warnings of what can or cannot, should or shouldn't, be said. Polish secrets and obligations are not Canadian secrets. Distancing myself from language and place gave me the emotional freedom to explore and restore what might have been much harder or impossible to probe if I had never left.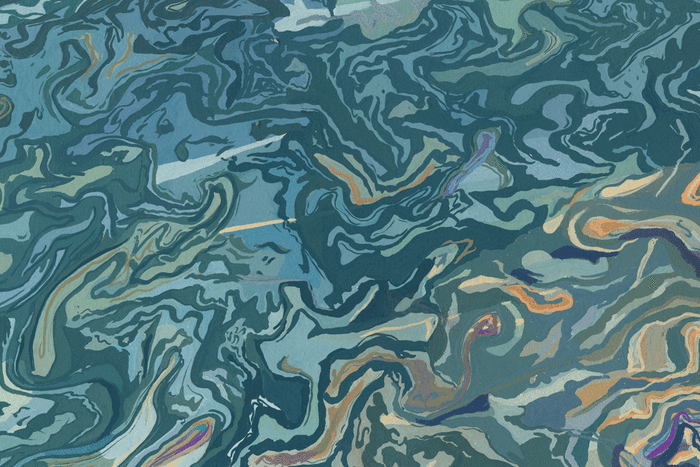 Ecological grief captures a newly defined set of emotions, all connected to our personal relationship to the natural world.
A stranger paces around an unfinished shack, speaking to himself as though he is alone. He says he saw dead dolphins floating belly up in the Bayou. He had never seen anything like that, he says, he was born and raised in Louisiana, he had lived his entire life in Louisiana and now what? There were dead turtles on the shore? Dead fish? Dead birds? Tears drip from his wet eyelashes. His face is pink with pain. His hands are clenched into fists at his side. Standing in the room with me are eight other people, a friend from Texas who gave A and me a ride from the Sonoran Desert in an old hearse—we took turns lying in the back on a mattress—and others, friends, acquaintances, strangers I can't place. A, my partner-in-crime since childhood, is standing next to me, but we are all silent, paralyzed by this rupture in the social shell of the day, alarmed by what the stranger is saying. It is my first time in New Orleans. Everyone refers to us as the Canadians. The city is still full of the wreckage of Katrina. Five years later, each broken-down bungalow and abandoned building is a reminder of someone's home lost. Rebuilds, restoration, blight laws, auctions, squats, gentrification all working in different ways to erase these markers of history. From the corner of the room, I watch the stranger cry. I am frozen, embarrassed, childish. Some untouchable part of me is afraid of being undone in the same way, afraid of emotional contagion, afraid of cracking, and I am not the only one. I don't know what to do with my own hands. Do I clutch them? Put them in my pockets? Hold them behind my back? What do I say? What do I do? I feel my heart beat faster and faster. The stranger stops suddenly. He kneels down, holds his stomach and gasps for breath. It is October 2010, just after the BP oil spill. In April, the Deepwater rig was drilling a well 35,000 feet below sea level when high-pressure methane from the well expanded, lit, and exploded the underwater piping, the rig, the platform. After the well opened, an estimated 4.9 million barrels of oil poured into the Gulf of Mexico. Eleven workers were killed by the blast. It wasn't until September 19th that it was fully sealed. Memory is slippery. With each recall it is altered. The context you remember from colours it. The narratives you've told to make sense of it colour it, like a drop of food dye in a cup of water. The identity you imagine for yourself colours it. This memory is persistent. I can feel the heat on my face. I can hear the stranger describing his utopian building plans, touring us around the construction site, pointing at a wooden frame that, with drywall, would become a bedroom, and the holes where windows would be. I watch myself watching as the stranger cries. In the memory I don't have the language or tools to understand what is happening, but now I understand that this was grief. Ecological grief can be triggered by the loss of a species, an animal, part of a forest, a cherished place, a river, a home, future ecologies, past ecologies. The grief can be acute, anticipatory, vicarious, cumulative. It is connected to a cluster of a newly defined set of emotions: eco-anxiety, eco-panic, eco-trauma, all resulting from our personal relationship to the natural world. I think of this memory as a demarcation, a transition between a time before I understood the idea of ecological grief to a time after. *** "One of the penalties of an ecological education is to live alone in a world of wounds" wrote Aldo Leopold in A Sand County Almanac in 1945. In 2020, I read in the newspaper that it's the 10-year anniversary of the BP oil spill. Clean-up crews skimmed the water's surface and sprayed Corexit dispersants, but oil still coats the floor of the salt marshes. I start to read obsessively about the tar balls left behind from the spill, the pancakes of oil in the sand, the brown tides of dead sargassum, the rig workers with PTSD. I read an account of a wife struggling with her husband's suicide attempts after working the exploded rig. I look at photographs of pelicans coated in oil. I read about Mexican fishing communities that still haven't been compensated by the oil company. And the memory continues appearing out of nowhere, vivid but out of focus like a hologram. The stranger weeping in his shack. Part of me imagines I can repair my mistake from those years ago, when I froze in the face of his breakdown, by researching. If I can see what he saw, be equipped with information, facts, then I can honour his suffering now in a way I failed to do then. By now, almost everyone I know has experienced some form of ecological grief. And the more I read, the more I want to see the slow-moving coffee brown rivers where the man described the dead floating downstream. What does it look like today? There is a disturbing paradox between voyeuristic curiosity and bearing witness. I am not sure it can be resolved. In nature we imagine experiencing transcendence by being a piece of something beyond ourselves. The borders of the self turn permeable. They blur. Where do we begin? And where does wilderness end? How do we stop pretending to be bystanders to the natural? But all interactions with wilderness now are edged with equally unresolvable tragedy, seesawing between the poetic and sublime. I want to be in the Bayou again, so I can hear chirping insects in the undergrowth, smell the wet musky earth, so I might reckon with my naïve past self, so I might understand something about the relationship between human interiority and the natural world. Stefan and I sleep in a cheap motel on a snowy Ohio highway next to an adult superstore. When I go in to ask room prices, the woman at the desk calls me sweetie, then complains that she had to work a double shift because the other girl called in sick. She was beaten up by that fucking idiot again, she says. A man in an oversized winter jacket is half-asleep on a lobby couch, watching golf. I am sorry, I say, is she ok? Oh yeah, it happens all the time, the woman says. Here's your key, the hot tub closes at 11:30. The phone in our room starts ringing for no reason at 4 am. We call the desk to ask why. She doesn't know, it's happening all over the motel. We leave the receiver off the hook so we can sleep, but the ringing feels somehow ominous. In the morning over coffee and a bagel, while Stefan showers, I begin a handwritten list of endangered species, repeating the names of the dead like an incantation, an elegy, a spell. I start with British Columbia, where I spent half of my childhood, and then move through North America: American Badger, Basking Shark, Burrowing Owl, Chinook Salmon, Vesper Sparrow, Caribou. In Montgomery, Alabama we stay in a room that smells like it is rotting from the inside out. The only other guest is a young student from California working for the Elizabeth Warren campaign. Monarch Butterfly, Quillwort, Desert Nightsnake, Eulachon, Fragrant Popcornflower, Grey Whale. The next night we camp in Atchafalaya Basin, the largest wetland habitat in the US, where the Atchafalaya river delta meets the Gulf of Mexico. Our tent is a thin membrane between us and the wilds. If we touch the tent wall, water will leak through. We lay with our eyes open listening to a chorus of unidentifiable nightlife singing through the velvet black. The swamp is like nowhere I have ever been. The night is alive and wet. In the morning we eat crawfish etouffee at a gas station, get lost in a forest of sycamore and bald cypress, ferns at our feet, as it rains and the delta fills. The bayous are neon green with algae. Gators swim below the still surface, dinosaurs in the deep. An egret flies by. Its wings are impossible clouds. The bird population of North America has declined 29 per cent since 1970, and I wonder when the silence will eat at this landscape of sound. I take videos of Stefan on my phone walking in the mist, camera slung over his shoulder, bleached hair, plaid jacket, just so I might hear the song of migratory waterfowl again. I'm crafting a time machine. *** In The Hidden Life of Trees, rogue German forester Peter Wohlleben writes that trees communicate through underground mycorrhizal networks. They can share water, nutrients, send distress signals, they have kin recognition and memory. Individual trees even seem to have unique personalities. Older trees, with more fungal connections, redistribute water or nutrients from their deep root systems to more shallow-rooted seedlings like a mother might. In an interview, researcher Allan Larocque suggests, "We don't know how they communicate within their own bodies. They don't have nervous systems, but they can still feel what's going on, and experience something analogous to pain. When a tree is cut, it sends electrical signals like wounded human tissue." I like Larocque's description because it feels surprising to think of a tree this way. Everything about a tree is so different from how we are taught to imagine an emotional being, and in trying to relate to this idea we have to wrestle with personal histories of knowledge. What is emotion? What is language? How do we feel what we feel? But there is power in attempting this radical act of undoing perception, to pick away at comfort in search of alternative ways of seeing. Thinking of trees this way resonates with me. At six, I lived with my grandfather on the mountainside of a two-lane highway to nowhere. His house is near an old silver mining town in BC called Riondel. Fingers of logging road extend up the Rockies and Selkirks to wilderness, cathedrals of birch, hemlock, cedar, larch. Loneliness is a word with too many divergent meanings. To be alone with others is a loneliness that turns into alienation, a loneliness that traps you inside yourself. To be alone in loss or abandonment is to be forsaken, betrayed, left behind, unwanted. There is a gentler, surface loneliness, the reminder of our perpetual aloneness in time. The kids at school called me Heidi and laughed at my pink rubber boots. I hid my sandwiches in my desk or slipped them into the garbage. The teachers were concerned that I never ate. I told them I hated the butter slathered on the bread, because I didn't have words to describe what I felt, a war against the invading hollowness of being alone. My grandfather accepted my explanation, and although he was loving, he worked all day in his studio, napped at noon, then worked until we ate in silence watching documentaries on TV. I would have been a very lonely child—sent away from my mom, from everything I knew, to the woods—if I didn't have the forest to play in. After school I would walk down a moss-covered path, through the soft white pines up the mountain, to Corn-beef Creek. My grandfather and I had made a deal that if I refused to wear a bear bell, which I rejected because it made me feel like a cow, I had to make noise in order not to surprise any predators. There were cougars, lynx, black bears, supposedly grizzlies. So, I spoke or sang to the trees as I walked. I even remember them speaking back to me. Fallen cedars created bridges over the creek. Some days I sat or lay on a log in wait for deer, elk who might come to drink. I saw the trees very differently at six, seven, twelve, than I do now. I felt they knew me, and I knew them in a way that is difficult to describe. I imagined they had a collective and individual sentience. They were wiser than me, with a slow sedimenting concept of time that was comforting. In my mind it stretched past one human life into deep-time and held me in my human limits with care. This relationship eased my isolation. I wasn't lonely when I was with them. In the early '90s, the pine beetle started to kill forests throughout BC and Alberta, devastating nearly 18 million hectares of forest. Although the insect is endemic, it moved into new territories. Warm winters and dry summers increased its population, and the trees couldn't fight against the attack as normal. Beetles bore tunnels into the bark, laying eggs in the living cambium. The larvae then continued to dig deeper and deeper into the trunks, until the mountains were covered in orange patches of dead forest. At the same time, clearcutting mowed bald patches all over the province, usually hidden from highways to calm any outrage. "The pain of grief is just as much a part of life as the joy of love," write psychologists Colin Parkes and Holly Prigerson in their book Bereavement: Study of Adult Grief in Life. "It is, perhaps, the price we pay for love, the cost of commitment. To ignore this fact, or to pretend it is not so, is to put on emotional blinders, which leave us unprepared for the losses that will inevitably occur in our lives and unprepared to help others to cope with the losses in theirs." The first time I saw these swaths of burnt-pumpkin, dead forest, I felt a pain in my chest, though I will admit that I still hadn't accepted or allowed myself to reveal this to others, consider it legitimate, or let myself feel it, so it became a stunted obscure pain. A pain I considered immature, juvenile, weak. This is the first time I can remember my own eco-grief. An elastic tight feeling inside my chest. I will always equate the orange colour of dead pine needles with the colour of death. *** Stefan and I drive from Atchafalaya Basin to LaFayette. We drink beer and listen to a Cajun jam at a run-down but famous saloon. The Acadian singer sounds like his heart has been broken since he learned to walk. We try to two-step. The next day we drive through Plaquemines Parish, the area hit hardest by the BP spill. A single ribbon of asphalt extends down the peninsula. The road is cradled by marshes, roadkill armadillos, pipelines, stilted houses, banana trees, distant rigs. Sandhill cranes and plovers fish in the ditch. Smoke curls up from who knows where. After the spill, the fishing industry was depleted, the economy devastated. Corexit dispersants used as a band-aid solution by BP to sink and scatter the oil killed marine life, producing mutations in their offspring. Some fish in Barataria Bay were later found with no eyes, or no opening for their mouths. 2 million gallons of Corexit was used in the aftermath. People living nearby who were sprayed complained of boils appearing on their skin, and seizures. Even the solution to the problem was a problem. Dusky Gopher Frog, Leatherback Sea Turtle, Loggerhead Sea Turtle, Red-cockaded Woodpecker. I was curious to see the end of the line, to see the coast. Was there oil residue still or had it been completely restored? What did it look like? What did the stranger from my memory see? But the road was flooded. We didn't even get close. Twice that happened. The road disappeared into the ocean. We would have driven directly into pools of water if we hadn't stopped to turn around, and it was the dry season. Sockeye Salmon, Spotted Owl, Steelhead Trout, Vancouver Island Marmot, Horned Lark. Solastalgia is a term coined by philosopher Glenn Albrecht in 2005. He defines it as the pain experienced when the environment you live in is under immediate assault. It is the loss of belonging when the place you belong to transforms around you, is altered, or no longer exists as it used to. Albrecht interviewed farmers in New South Wales, a state in eastern Australia, during the severe drought of the early 2000s, and families in the Upper Hunter Valley, north of Sydney, living next to large-scale open cut mines. On the one hand, the drought had caused the earth to dry up and crack; on the other, the smelters had caused an eternal night, blocking the sun with smoke and pollution. The change in the landscape was extreme. Albrecht noticed his questions were often answered with a latent sense of doom. The interviewees always referred back to, or referenced, their desolation, helplessness, crisis-of-self resulting from the shocking changes to their homes. So, Albrecht invented a word to name this new emotion, to articulate it. "Solastalgia is a form of homesickness one gets when one is still at home," he writes. Louisiana is the first state with climate change refugees. Entire communities have been displaced by erosion. Islands have disappeared. The state is losing a football field of land every hour. Everyone knows this about their home. It is a mantra. The land is disintegrating because of the intrusion of saltwater, rising sea levels, oil and gas infrastructure, lack of replenishing sediment due to levees and water control. At least 22,000 acres of land have been sucked into the swamp. Isle de Jean Charles, an island that is home to a community of Biloxi-Chitimacha-Choctaw people, is being devoured by water. They have been forced to relocate. A state restoration project promising to rebuild the land and shift state water control infrastructure in the hopes of replenishing sediment hovers in a distant bureaucratic future. In lieu of this, the Biloxi-Chitimacha-Choctaw have created a powerful Tool Kit for other communities undergoing environmental and developmental pressures. By 2045, scientists estimate that 300,000 homes in the US will be lost to rising ocean water. Western-tiger Salamander, White-Headed Woodpecker, White-bark Pine, Limber Pine, Northern Leopard Frog, Oregon Spotted Frog, Phantom Orchid. Ashlee Consolo, Director of the Labrador Institute, studies the impact of climate change on Inuit communities in Labrador, the fastest warming area in Canada. Her research dovetails Albrecht's in its attempt to understand this acute existential distress. After interviewing hundreds of people over the course of five years about the emotional effect of the changing environment on their lives, she concludes that profound questions of identity come with climate change. "We are people of the sea ice," an Inuit elder tells her, "And if there's no more sea ice, how do we be people of the sea ice?" This is the question of solastalgia: Who are we when our home disappears around us? Who are the Biloxi-Chitimacha-Choctaw without Isle de Jean Charles? Or Nehiyaw communities in Alberta without the Bison? Who am I without the pines I spent my childhood with? The impact of ecological grief is different than mourning the dead. With it we mourn the future that will be changed or may not exist, the past that we can never return to. We mourn ourselves. Red Wolf, Pygmy Racoon, Staghorn Coral, Oahu Tree Snails, Franklin's Bumblebee, California Condor, Ozark Big Eared Bat, Canada Lynx. On the way back up the peninsula, we stop in an interpretive center for a historical fort. The museum has a few relics on display. Descriptions of the objects, printed from a home printer and taped to the wall with scotch tape, give little information. The history seems shallow and spotty, which in museums can mean a dangerous forgetting or a hint of an apologist scaffolding. I try to read between the lines, to tell if it is a disguised confederate mausoleum, but am not sure. The fort is a five-minute drive away, but the gate is locked with rusted-out chains. One motorcycle is parked under a skeletal magnolia. Otherwise, there is no sign of anyone. Spanish moss hangs from the branches. The biker stalks about agitatedly looking for something. I watch him from a concrete ruin, the river on one side, used condoms and beer cans littered underneath. When will the fort be open? I ask the woman behind the counter. It's always locked up except for re-enactments, she explains. I ask her if the land has changed a lot in the last ten years, if she remembers the BP spill. She tells us she lives in New Orleans. The owner isn't around, he would know more about the spill, and the land. But she has a lot to say about Katrina, she says. Her neighbors heard them blow up the levy. Nothing else sounds like that. She speaks with her eyes in a language of intimate conspiratorial gesture, looking at us wisely after hinting at the unspoken, leading us through unfinished sentences with a raised eyebrow, a coquettish turn of the head, a laugh. Her name is Val. You can say what you want, some people don't believe us, some do, but we have ears, she says, we understand what's happening. She tumbles through her stories without questions. She wants to tell us. She wants us to listen. Her family was split up afterwards. One son went to New York and was having a rough go. One son was never the same after the Superdome. A lot of people were never the same. How could you be the same? *** A group of Berkeley academics and doctors looking at the emotional bonds between humans and nature in the 1980s coined the term ecopsychology. Traditionally other therapies work on healing or understanding relationships between people, families, partners, the self, whereas ecopsychology tries to heal relationships between people and nature. It posits a synergy between humans and the earth, where the needs or rights of the planet are inextricably linked to the needs and rights of humans. Patients are treated outside in natural environments, and work towards sustainability. In more contemporary circles this might mean a patient is prescribed a walk in the park for 20 minutes a day. But earlier advocates of ecopsychology insist on reciprocity. It doesn't mean just sitting on a bench under your favorite oak, it means somehow caring for that oak in return, maybe watering it, fertilizing it, defending it from removal, planting seedlings. This mutual care can help with healing. "In a culture of gratitude," Robin Wall Kimmerer, Potawatomi biologist, writes on gift economies: "Everyone knows that gifts will follow the circle of reciprocity and flow back to you." Reciprocity builds bonds. A network of bonds is a community. We think about this in our intimate relationships with each other, but less so in our relationship with nature. This "moral covenant" of reciprocity, as Kimmerer describes it, could be crucial to managing our grief. In his work on the role of mental health providers confronting emotional distress due to the climate crisis, Daniel Rosenbaum writes that it's a problem if clinicians and therapists approach psychological distress as a dysfunctional response that the sufferer must fix. He reminds us that hurt is a normal reaction to loss. "Pain and upset in response to painful and upsetting situations may be both perfectly normative and a sign of healthy mature emotional functioning." Pathologizing eco-grief implies that it is not healthy to feel a strong emotional response to the climate crisis, but how can we not feel something? Rosenbaum calls on fellow mental health providers to "reject notions of individual's brokenness, and honor people's grief or pain for the world as a healthy response to an abnormal situation." So, then, it is for us to name and normalize what we feel in response to the abnormal situations we are in. Naming is a powerful step in grief work. To name is to acknowledge. To name is to accept that loss is real. A common treatment therapists recommend for eco-grief is mindfulness, the meditative practice of being present to yourself in the moment without judgement. Emotions are inevitable. Resisting or burying or denying them can push them into dormancy. The idea is that a meditative approach can allow people to feel with resilience and unknot the ropework of repression without being flooded into despair. Once you feel, you can begin to integrate the loss, mourning is possible. But how are we supposed to mourn the environment? Some psychologists stress the uniqueness of grief: because each individual grieves differently, finding a personal way to grieve is important. Other strategies for grief work, including psychedelic assisted therapy, using psilocybin as an adjunct to psychotherapy, or daily microdosing to improve the physical or depressive impacts of grief, rearticulating mourning rituals, both public and private and lamentation, are all having a renaissance. The DSM does not provide diagnostics for an ill or afflicted society. Because climate change disproportionately affects the vulnerable, social determinants of health need to be looked at and issues of poverty, racism reckoned with. But without some deep structural shifts these therapies can only go so far. North American society places the responsibility of mental health on the individual, but how can a person heal or be well while living in a social structure with a fundamentally exploitative infrastructure that doesn't support basic wellbeing? *** On one of our last nights in Louisiana we watch a marching band perform in New Orleans. Halfway home we stop for a drink in the French Quarter, order a round of beers and find a small table to crowd around. A girl with thin hair and heavy blush approaches us. She is beautiful the way teenagers can be beautiful, like deer wandering along the side of a highway at night. She talks to Stefan. He charms her with a sequin patch of a flower he sewed to his jean jacket and his glittering eyes. I lean against the wall, watching the ebb and flow of nightlife in the bar. Then the man she is with turns to me. He speaks with an alarming intensity, telling me how much he hates himself, over and over again, a vicious loop, the mind trapped in repetition. I think it was naïve for me to not have seen what was coming. I try to comfort him, as the roiling alcohol from the night simmers in my blood. I'm sorry that you feel so bad, I say. Maybe you should see someone you can talk to, I think that can help, a therapist? He tells me he has seen psychologists for years but nothing could help. He hates himself, he hates himself, did I want to know why? He can't tell me, he says. I pause. I understand the power of confession, would it absolve him to confess? I don't want to absolve anyone, especially not knowing what he's about to say. Would it ease the pain to be shared? I figure he's cheated on his wife. It can't be that bad, I say. He looks all the way through me. Because of what he had done in Iraq, he says. I feel everything leak out of me. I shot a child in the head. The teenager is monologuing beside me, her hands whirling in the air. I look more carefully at the stranger. He is wearing a crew neck sweater and pre-distressed jeans, hair tightly cropped, clean shaven. He looks like a soldier. No one can hear him besides me. My translator was my best friend, he says, and you know what they did to him and his wife after I left? I excuse myself and go outside. Here it was again, prismatic grief, wounds opening onto wounds. Experts have tried to reimagine grief as non-linear. They suggest that the five stages of the Kubler-Ross model, denial, anger, bargaining, depression, acceptance, may repeat or switch in order. There is no clear final outcome or end to grief, pain may return in new forms forever. One loss bears the burden and residue of another. A new wound digs into older wounds. In an article for the Intercept, journalist Murtaza Hussein looked at the impact of industrialized militaries on climate change. Citing a report published by Brown University, "Costs of War," Hussein writes that the US military is the largest emitter of carbon dioxide aside from entire nations, and that if it was a nation, it would be the 55th largest emitter. Beyond its shocking carbon footprint, the direct environmental impact goes much deeper. Afghanistan, after 19 years of ongoing conflict, has suffered extensive deforestation. In Iraq, burn pits and toxic munitions, such as uranium depleted bullets, have caused severe environmental damage, while also leading to high rates of cancer in cities like Fallujah. The country suffers from increasing dust storms, desertification, drought, salinization, all a result of climate change. War is an industry that contributes to environmental destruction, exacerbated by the bottomless violence of racism, colonialism, and anti-poor systems. For so many, home has become a battleground for resource extraction, and, as a result, collateral damage. Trying to understand eco-grief is a puzzle, so many griefs today are entangled, and unexpectedly pass through the same place. *** At home, March brings the pandemic. I hide out at a friend's farm watching twilight turn the fields of dead grass a lavender-grey. I can't stop thinking about the soldier and the stranger from my memory. They begin to become one person. White-headed Woodpecker, Vancouver Island Marmot, Western-tiger Salamander, Whitebark Pine. After dinner, I share a beer with my farmer friends. We discuss what to do, who will get groceries, protocol, masks, what we need, hand sanitizer. Their five-year-old daughter runs around shirtless with pale sweatpants singing "Let It Go" from Frozen. This is the first but not the last time I hear this song. She circles the kitchen like a helicopter. "The wind is howling like this swirling storm inside" she sings. Her voice gets louder and higher pitched near the climax, "conceal don't feel, don't let them know, well now they know, let it go, let it go..." Noticing our grocery list, she stops, looks up at us with imploring brown eyes. Daddy, can I get straws tomorrow at the store? We exchange glances. Straws are no good, love, we don't use them anymore. Why? She asks. Orca, Ocelot, Jaguar, Woodland Caribou, Whooping Crane. He finds the video on YouTube, the three of us hover over his phone watching as two doctors in a motorboat try to safely remove a plastic straw from a tortoise's nose. It has lodged all the way up its nasal cavity, with the white tip protruding only a few centimeters. For some reason the creature, with its scaled prehistoric beak and sad poetic eyes, does not struggle. It submits. The doctors cut the straw in half, and the tortoise starts to bleed. They debate whether to leave the straw. If it is lodged in the brain, they could do more damage by removing it then leaving it in. I wonder if it's ok to show this to a five-year-old, but it's too late. When the straw is finally pulled out, I feel dizzy like I have lost blood. The animal cowers in a corner of the boat, the video cuts, and we are back in the kitchen, in the panicked spring of 2020. Grief again. Maybe grief is the syntax for living. She looks at us with questions but says nothing. What is there to say? *** Thinking about utopia in A History of My Brief Body, Billy-Ray Belcourt writes that joy is a revolutionary act for Indigenous people who are constantly fighting against the settler state to stay alive. "Freedom is itself a poetics," he writes "in that it seeks to re-schematize time, space, and feeling in the direction of a future driven by an ethic of care, a relational practice of joy-making that is all ours to enact." He writes this to and for Indigenous people. Joy has a different meaning in a context where it is policed by white culture, where the legacy of residential schools, police brutality, incarceration, forced starvation, climate change, and dispossession of land leave people marked with trauma and poverty, but I can't find another statement that more concisely speaks to what I am trying to understand about ecological grief. Part of me cringes at optimism, at the word hope, which is fraught with history. Isn't hope a balm without a strategy? Hope is not an act. Hope is not a tactic. Hope is a fantasy for people who are not afforded agency. Hope is the expectation that nothing can change in the here and now. It is a deferral to another place, another time, a future speculation, a heaven, a hereafter. I was afraid I might have to return to the idea of hope in this conclusion. It felt like a stain I didn't know what to do with, but an essay about grief can't be concluded without some refuge, some attempt at solace, some attempt at hope? I hear the word offered constantly as an antidote. In the news journalists conclude interviews with questions about hope, do you have hope? How does hope influence you? Is there any hope? I feel guilty for writing this paragraph. Railing against hope seems so cruel, because what else is there? But I think there is a lot for non-Indigenous people to learn from Belcourt's statement. Care can be a radical act, a temporal act, a healing act. Care is a protective attentiveness to the future. Care is active, reciprocal. Joy, like care, is also an act of love, to celebrate, to feel delight, wonder, euphoria. If we only grieve what we love, let us also actively love what we love, while we still can. *** This morning the sky is all rough-hewn clouds, like matted hair, feral, unkempt. Summer tightens its jaws. I watch the street from my porch. A neighbor in a mask asks for a tomato from the garden. A child passes with a balloon. My grandfather texts me a photo of Kootenay lake. The water is silver. Waves reflect light in rivulets of liquid mercury. He compares it to a photo from a few days before where the ferry is near invisible, cloaked in smoke from the wildfires. He says he doesn't go outside anymore, except sometimes in the morning with a special mask to filter the particulates. I think of the charcoal forest, everything burnt an ink-black, ravaged. A pain in my chest rises to my throat like a hand. Is this what the stranger in New Orleans felt? I think of a stand of cedars near my grandfather's vegetable garden, the perfume of the needles, the red peppermint puzzle pieces in the bark. I drink my coffee too fast. Claustrophobia is setting in. I need to run away to a place where I am unknown, I write in my notebook, so I can be more myself, not controlled by other people's ideas of who I am. The clouds twist and contort until they turn to waves cresting in the sky. My mom texts to say the animals are acting weird. Birds are flying in circles or hiding. What is home? A photo on Instagram of an inferno peaking over the summit of a blue mountain. I cross out what I have written in my notebook, as if anything makes sense anymore. How can I be more myself in a place that doesn't know me? Atlantic Salmon, Atlantic Walrus, Blue Walleye, Caribou, Deepwater Cisco, Eelgrass Limpet, Great Auk, Kiyi, Macoun's shining moss, Whitefish, Passenger Pigeon, Sea Mink, Striped Bass.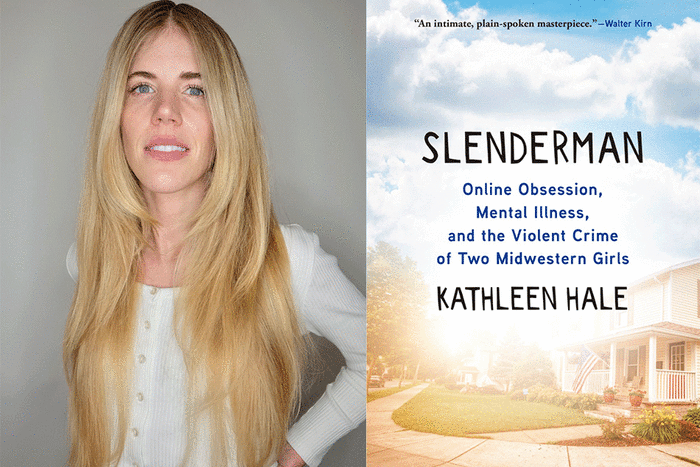 The author of Slenderman on deinstitutionalization, early onset schizophrenia, and "crimes of the century." 
On a spring morning in 2014, three little girls went into the woods and only two came out. That's about as much as most people remember about what came to be called the Slenderman stabbings. Two twelve-year-olds—one in active psychosis due to childhood-onset schizophrenia and the other wrapped up in her delusions—invited their friend to a birthday sleepover and planned to murder her, to protect their families from a villain named Slenderman. Slenderman, a character written about profusely on a user-generated site called Creepypasta, was just one of the many fictions that bonded Morgan Geyser and Anissa Weier. But it was the one that would infect their reality, so much so that they felt the only way to keep themselves and their loved ones safe was to kill someone important to Morgan. They chose her long-time best friend, Peyton "Bella" Leutner. The morning after their sleepover, the three friends walked into the forest. Morgan stabbed Bella 19 times, and then she and Anissa set out on a trek to Slenderman's mansion, the location of which they imagined to be outside their midwestern town. Bella, severely injured, managed to drag herself to the edge of a nearby road where a cyclist found her. She was rushed to the hospital and survived. Doctors told her that if one of the stab wounds had been just a hair deeper, she would have died. It wasn't long before police found Morgan and Anissa and arrested them, at which point the girls gave separate, lengthy confessions. (Both of which you can watch, in their entirety, online.) What followed was a trial that brought to national attention issues of mental health care, child crime laws, friendship, and mythology. But what struck author Kathleen Hale most, as she watched the case unfold, was that no one seemed troubled by the idea that the state of Wisconsin was prosecuting a severely mentally ill child as an adult. She first wrote about the story here at Hazlitt, an in-depth look at the case and its cultural significance, and has since expanded the story into a book: Slenderman: Online Obsession, Mental Illness, and the Violent Crime of Two Midwestern Girls (Grove Atlantic). As Hale's editor on the original piece, I was curious to talk to her about the case again. "One of the biggest revelations of writing the book," she told me, "was that there were no villains, and that's what made it such a difficult story." Haley Cullingham: After Morgan and Anissa are arrested for stabbing Peyton, or as they call her, Bella, the thing everyone wants to ask these girls is why. And it made me wonder, when was the last time someone asked them that, about anything, before the crime? Kathleen Hale: If anyone had acknowledged it in any way, or opened up the conversation, this might never have happened. I think, in some instances, the reluctance to engage with these girls about what they were saying, experiencing, exhibiting in their behaviour, just speaks to a real national reluctance to talk about mental illness in general. And I think some of it came down to local culture, as well. The girls cared deeply about Slenderman and the Creepypasta stories, and nobody else in their lives took these stories seriously. But the girls made Slenderman serious through their actions. They forced people to take it seriously. That was one of Anissa's intentions, she told police. Part of this was just wanting to prove that Slenderman was real and that she wasn't "crazy." But I think, in her child mind, proving that Slenderman was real was code for proving that her pain was real, that she wasn't crazy to be feeling the way she was feeling, that what she was feeling was okay, lovable, and relevant. She just wasn't getting that attention. Her sadness was being ignored, and at the same time, she felt like she had to hide it because she didn't want to cause extra stress for her parents because she craved their attention so much. I think, in a really terrible way, this crime might have occurred, among other reasons, as a cry for help. You spend so much of the book at this intersection between brain development and cultural context, and the idea of being a girl in middle school specifically somewhere like Waukesha, Wisconsin. In exploring these draconian juvenile justice laws, or really the lack of juvenile justice in the United States, I was really surprised to come up, again and again, against this idea that children are no different from adults, and if they commit a serious, "adult" crime, they should be treated as adults in their punishment. First of all, what is mature, what is adult, about a crime at all? And, second of all, this idea of "adult crime, adult time" just flies in the face of science, which I know has unfortunately become very politicized in our country. But you can see on an MRI that a child's brain is different, and undeveloped, and remains undeveloped, until the age of sometimes 25. The brain develops from back to front, and so the executive functioning skills that allow us to make decisions based on future repercussions, they don't exist. We can all remember being children and not being able to grasp the permanence or the reality of death. That's just one example. Children are biologically different, and I was very shocked to see a defense team—Morgan and Anissa's defense team—trying to prove in court that Anissa and Morgan were biologically children at the time of the crime, and having it contested. It was contested to the point that Anissa's pediatrician's report was brought up, and read from, and they went down this list of prepubertal characteristics in Anissa to try to prove she was a child to get the case transferred. It was surreal to see these kinds of things debated in contemporary society. So much of the horror was that this was done to someone who was a child, but people could then not make the switch to realize that the girls doing it were children as well. When there's child-on-child violence, in Wisconsin but also in many other states, there's only one child, and there's only one victim, in the situation, as far as prosecutors are concerned and the public is concerned, and that's the victim. The other children who are assailants become adults in the eyes of the community, at least with serious violent crimes like attempted homicide. There's definitely no room in the discussion for the idea of more than one child or more than one victim. Morgan and Anissa victimized Bella, and then they too were victimized by our justice system, and both of those things are true, but it's hard in our country to hold both of those facts in mind. A lot of that comes from something you go into deeply in the book, which is the super-predator phenomenon. Could you talk a little bit about the impact that phenomenon, and its very destructive legacy, had on this case? It's impossible to overstate the importance and the destructive impact of the super-predator theory when considering the ways in which we now harshly prosecute children in the United States. It basically did away with our entire juvenile justice system. In the mid-'90s, a man named John DiIulio Jr., who was then a sociology professor at Princeton, said that he had done all of this research and had found that children growing up in "moral poverty" in urban areas—he used all the coded racial language—were becoming super-predators, which is to say that they had no souls, and therefore they were psychopaths, and the usual punishments would not work on them. What we needed to do, the only way that we could stop them, was to set up laws that put them behind bars. And it just caught fire. It happened across the aisle, both Democrats and Republicans advocated for these laws, Hilary Clinton pushed for it, Joe Biden talked about it. This is something that, right now, is associated with right-wing politics, but everyone is guilty. Every single politician during that period, pretty much, pushed this theory into law. In places like Wisconsin, they have the harshest laws, which is that children ten and older are prosecuted as adults in attempted homicide cases and homicide cases. So, a couple of years after this theory came out, it turned out that John DiIulio Jr. had made up everything. It was all fake. It was fiction. He wrote it like a novel. It wasn't real. There were no super-predators, just like there's no Slenderman. But nothing happened. He went on to work for the Bush administration, nothing upended in his life. And the laws built in service of his fake theory exist to this day. And no one is interested in changing them, because tough-on-crime politics has become so ingrained in our political system, especially in voters' minds, especially right-wing voters. It's impossible to tear down, because no one wants to admit to their voters that they bought into a conspiracy theory—a racist conspiracy theory. Voters are still very worried about crime. In a lot of states, the laws have been reversed, and the minimum age for adult prosecution has been raised, but Wisconsin—I've talked to juvenile justice advocates who have campaigned there, and they say it's impossible. Whereas in other states, they've managed to move the dial, they just cannot start the conversation in Wisconsin. It's such an interesting parallel, because in a lot of ways, Anissa and Morgan were punished for believing in and acting based on something made up, but then the people punishing them were able to enact those punishments because they were scared of something that also wasn't real. Everyone was swayed by fake news. I want to talk about Wisconsin. I'm ready. You're from Wisconsin, and not far from Waukesha. You weave a lot of the culture of the place into the book, and part of what makes the book so compelling, as someone who is not from that culture, is I felt immersed in and like I understood it through reading the book. Can you talk about how where the girls lived had an impact on how the case played out? Because in a lot of ways, we're talking about two girls who are in a fairly privileged class in American society. They're white, they're from, if not wealthy, middle-class families, but things did not go in their favour. I would love to hear how you saw Wisconsin, because you said you got a really good feeling for it. I think the thing that struck me the most was how important it seemed to everyone from Waukesha that people understood that Waukesha was a good place to live. That was really fascinating to me. It's a place that's fairly close to a major city, but people don't really talk about the city much. Even Peyton, or Bella, who had this terrible thing happen to her, is like, "Waukesha's a great place to live." Prior to this happening, and after, Waukesha was and still is a really safe place to live. It's actually voted one of the top places for families to live. It's just a really wholesome place. The downtown is very quaint, it's out of a set for Our Town. It's even still got a Christian joke store, with wholesome joke toys. That's one side of it. But the other side is that there's some pretty big economic disparity in Waukesha. For instance, that apartment complex where Morgan and Anissa lived was for lower -income families and provided housing to that population of people. And although it was a safe place to live and it had a very safe school district, the schools were underfunded and understaffed and that played in a lot to so many of the warning signs [being missed]. Morgan's behaviour leading up to the crime was bizarre and troubling, and her teachers just ignored it, and I think part of that was just that they had a lot of students to take care of, and didn't have the time. They obviously we not trained in mental health care. Putting the laws aside, culturally, what do you think would have been different about the public perception of this case had it not happened in Wisconsin? I think what makes Waukesha different is that nobody questioned the fact that the state of Wisconsin was prosecuting a mentally ill child as an adult. Nobody seemed to care about that—it just seemed right to everybody. To keep the area safe, to make it a good place to live again, they would just get rid of these two girls, and then everything would be okay. The degree to which fear and punishment seem so baked into the culture of somewhere that is statistically quite safe is disturbing to read about. And the not talking about things, that culture spilled over into the case too, because sending these girls away to a hundred total years in prison, which was the plan, that was a way of sweeping it under the rug, and that's what had been going on leading up to the stabbing as well. I think people thought, if they go away, then everything would be okay again. Morgan's father has schizophrenia, something she hadn't been told at the time of her crimes. The mental health piece of this case is incredibly complex. How did you prepare to report on that? What were some of the things that you were keeping in mind when you were getting into that part of the case, and interviewing Morgan? I knew that I needed to know everything I could about schizophrenia, in particular. As someone who lives in a major city, my conception of schizophrenia was when I would cross paths, and this happens almost every day, with an unhoused person who is confused and talking to themselves. It was hard for me, and I think it's hard for most people, to conceive of a child, a very young child, having these kinds of hallucinations that I had seen disabling grown people, and at the same time going through her life, and managing for the most part to mask it. I knew that I needed to really deep dive into what that felt like and looked like. I interviewed a lot of leading researchers on early-onset childhood schizophrenia. I interviewed psychologists, psychiatrists. I watched this amazing special called Born Schizophrenic, about kids who have it, and what it looked like to them. So that was my way in, and then I tried to listen as much as possible to Morgan talk about her schizophrenia, and how it feels to her, and how it manifests, and over time I developed a very different conception of schizophrenia, which is that it exists on a spectrum. Not everybody has scary hallucinations, and not everybody has disabling hallucinations. But what's true across the board is that schizophrenia is a degenerative illness, which means that over the course of one's life, it can lead to cognitive decline. Psychosis without medical intervention causes brain damage. That's part of why it's so upsetting, so abusive, that Morgan was withheld anti-psychotic medication for 19 months after her diagnosis. The State of Wisconsin treats basic mental health care as some kind of luxury amenity. As a result, Morgan was in a state of psychosis for over a year. She was in medical crisis. She lost the ability to read and do basic math. If therapeutic intervention had happened sooner, it might have changed her life. As things stand, it's still unclear to what extent those 19 unmedicated months will affect her long-term prognosis. So it was through my research into schizophrenia that I came to understand certain story points a lot better—one is that, once Morgan was finally given anti-psychotics, it was like putting on glasses, everything got clear, but because she was not also on antidepressants, this terrible, crushing depression set in, because now that she had clarity, she understood what she had done to Bella, she hated herself, and she became suicidal. Over time I developed a more nuanced understanding of schizophrenia, and how it's something that people can live with, and take medication for, and function and come of age and grow—so long as they have access to mental health resources, which are virtually non-existent in the US. Anissa's lawyers used the concept of folie à deux explain her actions. Can you tell us what the folie à deux explanation is, and why they used it? Morgan, after being arrested, was pretty quickly diagnosed with early onset childhood schizophrenia, which runs in her family. Anissa did not receive a diagnosis for a major mental illness, so her defense team had to take a different approach to defending her because she'd already given this lengthy confession. Folie à deux is a 19th century French diagnosis, and it basically says if you're in a close, intimate relationship with someone who has a severe mental illness, you can begin to exhibit the same symptoms that they do. This has been proven true in other situations; for instance, mass hysteria springs to mind. Hatred can catch on, and we've seen that playing out in other ways in society. But with folie à deux, usually it was a different kind of approach. Most of the time, folie à deux arguments are made about couples or people who are married or related in some way. A very minor variation of that is to talk about codependency in a family that's ruled by addiction, where everyone starts to act a little bit "crazy," for lack of a better word. So, a folie à deux argument is saying that Morgan's schizophrenia affected Anissa, and that she got wrapped up in this delusional world, and as soon as she was separated from Morgan, the fog lifted, which proved that it was Morgan-related, and not Anissa-related. It was a creative Not Guilty by Reason of Insanity defense, which allowed them to push for that without having a mental health diagnosis. What do you feel like you were able to explore, as a writer and a reporter, about those very deep pre-pubescent connections, through Morgan and Anissa's friendship? So much of this story centered on the intensity and platonic romance of close female friendships. In Anissa and Morgan's case, Anissa started out as Morgan's bully, because Morgan was bullied. But over time, Anissa grew to really like Morgan, and started hitting the bullies who bullied Morgan. I think that Anissa had never really had a very close female friend, and Morgan was and is so funny, and they both liked the same kinds of stories, and I think what ended up happening is that when Morgan told Anissa about her hallucinations, Anissa's instinct was to make Morgan feel better by believing in the same thing. And she came to see Morgan as a medium for Slenderman as a way of understanding and trying to make Morgan feel less unusual. And so the plan was a byproduct of this friendship between them that started from a relatable place of mutual childhood infatuation, and that feeling you get when you finally have a best friend, and someone to talk to, and unfortunately they bonded over the wrong things and everything went horribly wrong. It's interesting, because Bella talks about doing the same thing with Morgan—going along with those hallucinations, supporting those hallucinations, because she felt like that was an act of love and friendship. Yeah, to make Morgan feel less unusual. Everybody was bending over backward to try and erase Morgan's differences, which they thought was the compassionate approach. This idea that we're all the same. And that's what Morgan saw modelled with her parents—her mum's compassion for her dad's schizophrenia, and her setting up their whole life around not having to have that be a problem for him. Totally. And they didn't want to scare her, that was one of the reasons that they didn't talk to her about it. They were sort of waiting for a moment where she was old enough. But she knew that something was off, and when she was a kid, she would ask him, "What's wrong with you?" And Morgan told me he would say, "I'll tell you when you're sixteen." What did the reporting for this book make you feel about how we talk to children about difficult things? It made me think a lot about my daughter. I was so new to parenting, and I was really struck by this case. I found out that Morgan had schizophrenia, she was twelve, she was being prosecuted as an adult, she faced over sixty years in a woman's prison at the age of twelve. I immediately thought of my daughter, and I thought, what if she becomes so confused, so secretly, and makes a horrible mistake, and she's taken away from me, and I won't be able to help her come back from that? I won't be the one to punish her, I'll have to watch her be punished in front of me. My mind just immediately went there. What if my child got sick and I didn't know and something terrible happened as a result? And I guess I didn't realize how controversial it would be to have that perspective and not to immediately think, at the expense of all else, what if my child was stabbed? I think what came up for me was this very strong feeling of recognition that these were children. These were little kids. I was aware of that at every juncture, just how young they were. You talk about the HBO documentary, Beware the Slenderman, and how Morgan's mental illness isn't mentioned until three-quarters of the way through, but Slenderman and the effect of the internet and Creepypasta on the girls is so present. This case has been seen through that lens everywhere, and one of the great things the book does is see it through other lenses, but I'm curious if you're surprised that that was what so many people clung to? I was and I wasn't. With every passing year, I expected somebody to take my "angle," which was, these are kids, and one of them has schizophrenia, why is the state of Wisconsin doing this to two twelve-year-olds? And no one did, and that was surprising to me because it seemed like such an obvious question. But when I started researching the book, I realized that there's a history of doing exactly this, adults view child-on-child violence through the lens of whatever new media is most confounding to them. Columbine springs to mind—it was blamed on Marilyn Manson songs, and violent video games, and none of that turned out to be true. If you read Dave Cullen's book Columbine, you'll see that one of the killers was actually a psychopath, and the other one had suicidal depression. In Morgan and Anissa's case, people blamed the violence on new media, and it's the same story as it's always been. This terrible crime occurred because of what kids like these days. It turns out we'll go to such extreme lengths to not talk about mental illness. We'll invent this whole mythology around whatever the new technology is, and we act like it bewitches kids into violence, when the real reasons behind it are going unnoticed and undiscussed. When we were working on the Hazlitt piece together, you talked a lot about other cases going far back, these other girls who commit crimes in pairs. I went down a lot of different roads in terms of looking at other cases that involved similar forces and they didn't all make it into the book. I looked at some of the big cases, like Leopold and Loeb, Columbine, the Parker-Hulme murder in New Zealand—the topic Heavenly Creatures is based on—and drew from those and other headline-grabbing "crimes of the century" as they're always called, every single time. There was this pattern, this real pattern of people blaming outrageous, scary acts of violence on whatever the newest media was. You've been immersed in this case for so long. How many years did you work on this? I first really wrote about it in earnest for Hazlitt. Another outlet was supposed to publish a version of the piece, and they got spooked, because the lens on my piece was more from Morgan's point of view, because that's who I had access to, I had access to her mother. And they didn't want it to come across as victim-blaming by treating her with anything other than derision and fear. This is something I'm very interested in exploring, which is this phenomenon of ignoring any other angle on a crime except for the victim's angle. I wanted that to be something that I investigated next. And then I published the piece with you guys in the fall of 2017. The book is out of my hands now, but I've been working on it for five years, and I started talking to Morgan in winter of 2017, and I started hanging out with her in the spring of 2018. I have been writing this book for a really long time. With all the research you've done, with all the reporting you've done, what do you think needs to change about the way cases like this are treated? It would require so much cooperation between different factors of US government that I don't even think it's possible. I think we've messed it up too badly, to be honest. I mean, you can hardly go to a DMV in the US and get a driver's license without it taking eleven hours, and even then, the system usually crashes because our government is so disorganized. Add politics to that and you're completely fucked. But in an ideal world, the first step is to raise the minimum age for adult prosecution to eighteen. It should not be lower than eighteen, it just shouldn't. It should actually be higher than that, if you're taking a science-based approach. But people as young as ten should not be thrown into prison with adult sentences. That goes without question. The other thing is that we need a mental healthcare system, and we don't have one. It used to be that if you had schizophrenia, you could move in and out of a public hospital that was well appointed, where patients had dignity, clean clothes, food to eat, recreational activities, medical attention. Then, movies like One Flew Over the Cuckoo's Nest really lowered people's opinion of public mental hospitals, but there were also some very well-publicized cases of abuses of power. If a neighbour can drop you off at a mental hospital, and they checked you in, doctors have a lot of control over whether you leave or not, you're really relying heavily on that neighbor and those doctors to be just and fair. So of course there were some abuses of power, and those were widely publicized. But instead of finding a middle ground for how to admit people who needed medical treatment to medical facilities, the government just emptied them, and created a diaspora of homelessness, which persists to this day. Today, in order for somebody to get mental health treatment who's in crisis—who's in a state of psychosis, who's standing naked under a bridge and they're terrified and they can't see straight—in order for that person to be admitted, a cop will say, "Are you a danger to yourself or others?" And the person in crisis will have to say yes. That's the secret word. And you can imagine somebody who's controlled by psychosis might not describe their current reality very well. And when they can get admitted to a hospital, and don't have insurance, their stay is covered for the first forty-eight to seventy-two hours—after that, it costs $2000 a day to stay in hospital. So, then our healthcare system comes into play, which is also very messed up. So, basically, there are no resources for people like Morgan before they get arrested. After they get arrested, they get into the prison system, which has become our largest mental health care provider, and of course there is no mental health care provided, it's just that there are prescribing doctors and a lot of inmates with mental illness whose basic human needs were not attended to, and that became the gateway into crime. I talked to a lot of people, who didn't make it into the book, whose stories all went something like this: they began exhibiting symptoms at the age of eighteen; they devolved very quickly; their parents and families tried to get them help but could not, because the person was eighteen. The cops would come, say, are you a danger to yourself or others? They would say no, and then they would end up committing an act of violence that got them arrested, sent them to prison, where they degenerated really quickly, because they were in prison. That's the pattern, over and over. In the United States, in other words, unless you're rich, you must commit a crime to receive free treatment for severe mental illness, and even after you're arrested, there are not resources to serve this population of people. Morgan's hospital has something like one nurse at night for forty patients, is what I was told by patients there. And there's a doctor who visits every so often, but the bulk of care is provided by entry-level employees who don't have any mental health training, and there's a lot of accidents that happen, and it's not a very safe place to be. Definitely not the get out of jail free card that people describe. But it's a whole mess of different factors, and unfortunately, with mental illness being as politicized as it is in the US, and with tough-on-crime laws being so hotly politicized, I don't see a future in which this will ever get figured out.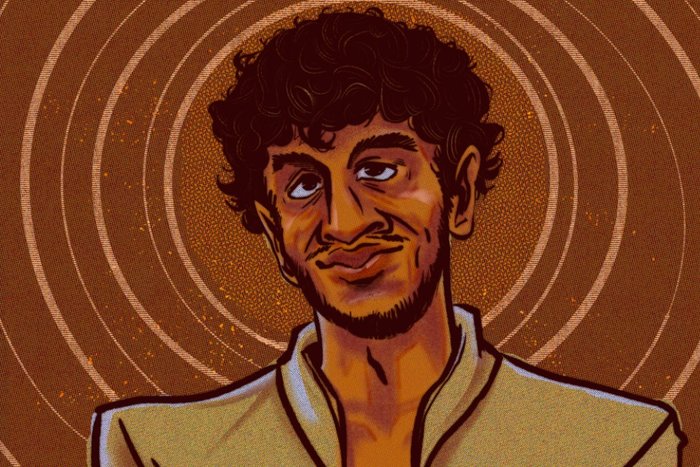 "I like when you watch something," Isaac once told Rolling Stone, "and you get the sense it's something you're not supposed to be seeing."
Welcome to Wayward Watching, a column on the seen and unseen in film. Before he became the perfect internet boyfriend and a hot professor dad, Oscar Isaac was an unlovable loser. The first time I watched Inside Llewyn Davis, on a drizzly winter morning in 2014, I was surprised to learn that being good-looking isn't enough. Isaac plays the eponymous balladeer-singer, a man constitutionally incapable of catching a break in 1960s New York. Not too long ago, he was one half of a promising folk duo, but then his partner died by suicide. Now he performs solo for pennies at bars—dire, hummable ditties, actually sung by Isaac, bereft of a chorus. His life is a litany of pregnancy scares—usually after a fling with someone else's girlfriend—and misgivings about becoming an artist. Most nights he ends up on friends' or strangers' couches, expecting the next day to be no different. Deprived of royalties, and all signs of affirmation, he wonders whether he was better off becoming a sailor like his father. "You have to owe me something," he just about begs his manager at one point. "It's cold outside and I don't even have a winter coat." In the opening scene, at the iconic Gaslight Cafe in the Village, Llewyn bellows his heart out in a fit of barely restrained anguish, but the evening clientele responds hesitantly, clapping more as an afterthought. The next evening, a lanky youth in military fatigues mumbles something less dolorous from the same podium and Llewyn can only watch from the sidelines as the audience applauds with vigour. The soldier finishes his song and then invites a couple of Llewyn's friends to perform a number together on stage. This time the crowd, unprompted, joins in the chorus. Surveying the singing crowd, Llewyn—or rather, Isaac—raises his heavy eyebrows and shakes his head. Moments ago, he had mocked the soldier's voice. "Does he have a higher function?" he'd wondered aloud to a friend. But the look that passes through Llewyn's face is not one of resentment, although the plot of the film indicates that might be the case. You'd think that the soldier has everything Llewyn might covet: the promise of youth, a steady job to cover expenses, a disposition at once sunny and sincere, an offer of representation from a kingpin Chicago manager who is also on Llewyn's wish list. One morning, we see the soldier striding confidently about the lower West Side in full military regalia. Llewyn, on the other hand, has grey streaks sticking out of his unkempt curly hair and wears the same thrifty-looking scarf and brown jacket everywhere. Indeed, his overall appearance mirrors his working definition of folk music: "never new and…never gets old." And yet, that evening at the Gaslight, he doesn't exactly seem envious of the response to the soldier's performance. When he shakes his head at the crowd, it's more that he can't believe their tastes. There comes a moment in every Oscar Isaac performance when his resting face onscreen betrays that look, flitting between disapproval and discernment. His temperament as an actor might be more immersive than inventive, but soon enough a close-up will focus on his half-drowsy eyes when they are inadvertently poised in disbelief, as if to suggest, "not this." In Ex Machina, Isaac plays a billionaire edgelord, Nathan, who works bare-chested out of his secluded AI research facility somewhere in the mountains. After a day spent perfecting sentient sex robots, Nathan drinks himself to sleep every night alone in his living room—you glimpse that look in these moments, replete with flashes of absolving self-awareness. Jonathan, the forbearing professor and father in last year's HBO remake of Ingmar Bergman's Scenes from a Marriage, strikes a familiar note as the bespectacled, betrayed husband. But the fact that he is just as capable as his partner of inflicting emotional cruelty is never in doubt, even though we are rarely shown those scenes. As Llewyn Davis, Isaac's mannerisms oscillate between ecstasy and despondency. The film itself delicately straddles the real and unreal faces of the American dream, both the stage-lit myth of making it big and the dark underside of the hustle, so that even at the brink of exhaustion Llewyn must, in some way, be ready to roll. It's not enough that he can sing and play the guitar; he has to act out the part of the tempestuous musician at dinner parties, inside recording studios, with his sister and father—like Sartre's waiter going through the motions of being a waiter in a café. The poetry of Isaac's performance is unforgettably evident in one scene when Llewyn is told that a comedy song he had worked on some time ago is set to become a chartbuster. This should have been good news, except that after recording the track he had signed away his right to any future royalties in lieu of some quick cash. For a flicker of a second, you can perceive in Llewyn's face the incredulity of someone who has missed his chance again, but then, without missing a beat, he is back to playing at being a mercurial artist. He is at a dinner party, where the hosts have been parading him around as "our folk-singer friend." Soon they will invite him to strum a tune. He'll refuse at first—the other guests would no doubt be impressed if he took his time to relent. And so a pivotal moment is passed off as casual, not so much to downplay its significance, but to suggest that Llewyn, for all his ambition, is at peace with the inexorability of his modest fate. In interviews, Isaac seems aware of the moods his face can evoke. "I like when you watch something," he once told Rolling Stone, "and you get the sense it's something you're not supposed to be seeing." Why, oh why, has he then preoccupied himself with so many fantasy projects over the years: movies saturated with VFX sequences and puerile storylines, where his face is often the last thing you're supposed to be seeing? It could be that he loves the genre, or that there aren't many big-ticket choices available for actors to pay their bills these days. To emote alone in front of a green screen is perhaps the archetypal scenario of a movie star playing at being one in our time. I feel wistful when I watch Isaac blow up buildings and nemeses in X-Men: Apocalypse, and the recently released Marvel TV series, Moon Knight. As Poe Dameron in the Star Wars films, at least you get to see his face always unmasked, but you miss the grace with which a creased eyebrow could once reveal a protagonist's inner life.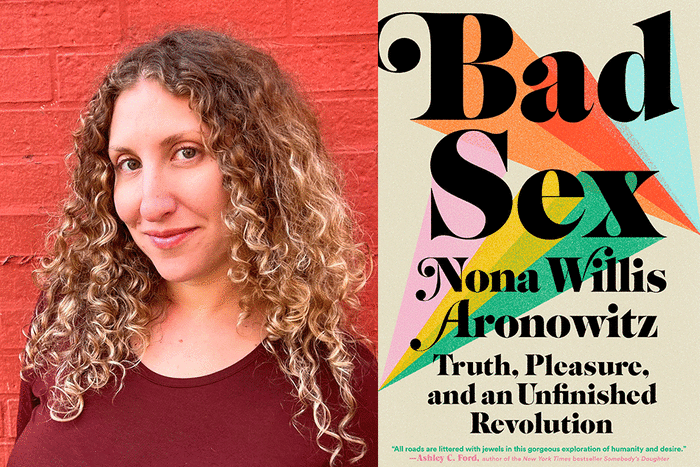 The author of Bad Sex on the body horror of pregnancy, selling books about sex, and why this might be her last word on her mother's body of work.
My favourite plot twist (spoiler alert!) in Bad Sex (Plume), the new memoir-cum-feminist-history by Nona Willis Aronowitz, is that the chapter "The Real Experts" seems at first to be about heteronormative motherhood, but ends up being about liberation through abortion. My least favourite plot twist about the ongoing cultural politics that Bad Sex documents is that when I first read it earlier this year, abortion was still a constitutional right in America. It's good to live in a reality in which rigorous personal writing on sex appears on our bookshelves when we need it most, but goddamn, it would be nice if we weren't always in such dire need of good timing. Bad Sex is an odyssey through Aronowitz's life as a slut and a reader. There are as many vivid scenes of her voraciously consuming research in a library as there are of her adventures in dating. The inner life she documents is one that defies the myth of the nymphomaniac: as she searches for meaning through sexual experience, she also documents profound intellectual analysis and complicates everyday human emotions such as annoyance and heartbreak. Aronowitz uses the stages of her post-divorce sexual escapades as prompts to research topics from race to queerness, from the institution of marriage to the feminist porn wars. A chapter on non-monogamy becomes both an investigation of anarchist Emma Goldman's relationship to romantic jealousy and a discovery that Nona's dad cheated on her mom. One of the book's most refreshing angles is the choice to explore the topic of women's pleasure by interviewing female clients of male sex workers. All the while, her memoir passages have the refreshing frankness of an early 2010s hookup blog. The prose is infused with natural humour, as when (in the essay on bisexuality, "In It For The Dick") she concludes that for her, sex with women isn't "the difference between 'roller skates and a Ferrari,'" as described by Rita Mae Brown in Rubyfruit Jungle, but "more like being gifted a Ferrari when you don't have a driver's license, and anyway, you live a block away from the subway." A great deal of sexual scholarship and literature seems devoted to distancing itself from lust to be deemed legitimate. Bad Sex does what more sexuality books should do: prove that our politics can be horny as hell. Tina Horn: In the essay on reproductive justice in Bad Sex, you tell the story of your own abortion. In this politically catastrophic summer of 2022, what I want to ask is: what is the question you're most tired of being asked about abortion, and how do you wish we were talking about it instead? Nona Willis Aronowitz: The biggest a-ha moment I've ever had when it comes to abortion was in a Sally Rooney essay about the topic, wherein she points out that in no other circumstance does one human legally have a right to avail themselves of the blood and organs of another human, even in the case of a corpse's organ donation. So, it really frustrates me when people ask, "Is a fetus a person?" Maybe it is some version of a person—so what? A person does not have the right to take over your uterus and cause permanent changes to your body in order to survive. This point really became vivid when I was pregnant this past year. Now that I've met my daughter Doris and experienced her inside my body, it does seem plausible that some parts of her personhood existed before she was born; she had the hiccups every day in the womb and still does, for instance. But as much as I love her and am happy she exists and feel very sad at the thought of her not being here, she still should not have a state-given right to violate my bodily autonomy, whether she's in utero or earthside. I appreciate that perspective from a new parent. Speaking as a child-free-and-proud person, the ethical philosophy of abortion is emotionally uncomplicated for me; and feelings influence politics, whether we like it or not. When I read family abolitionist Sophie Lewis ("A key correlate of viewing gestating as labor is that forcing someone to gestate against their will is forced labor") her ideas make perfect sense to me. The concept of pregnancy as a body horror violation of my autonomy is one of the reasons I've never wanted to have children. I like that you understand that, and still welcomed someone to take over your uterus. Yes—after being pregnant, I'm more sure than ever that having a wanted child is a profound act of generosity. If it's not wanted, it's absolutely body horror; and if it is, it's still frankly body horror (at least for me, it was) but body horror in context of a conscious, joyful invitation. In its first few chapters, Bad Sex could be read as a divorce memoir. It then morphs into something more slippery: an assessment of sexual politics at large through historical research, cultural criticism, and even an engagement with your mother through her writing. I'm curious if you set out to write something so genre-bendy, or if it started off as one thing and became another? To put it in the language of the book, what were your desires and drives when it came to writing this? I always knew the book was going to be genre-bendy—the memoir element of my story was so genuinely influenced and informed by history that it would have felt weird to focus too much on my personal story. That said, I discovered new historical touchstones and new family secrets as I got deeper and deeper into my research (and some books, like Angela Chen's Ace or Jane Ward's The Tragedy of Heterosexuality, were released in the midst of my writing process). So, there were certainly surprise twists and turns along the way. It's funny you mention divorce memoirs, because I definitely think of the first act of my book [as] fitting perfectly into that genre of freedom-seeking through obliterating one's romantic and domestic life. But my ultimate goal for Bad Sex wasn't just to end there—it was also to talk about what happens after you take the first step toward freedom, and then realize, "Oh shit, there's so much more to untangle here." The institution of marriage is a broken system, but so is the vast world of casual dating and "sex for sex's sake." There's the promise of pleasure (and the reality of it—I had a lot of wonderful times both in my marriage and afterwards, when I was fucking a ton of people). But there are just so many roadblocks getting in the way of that pleasure, too. I tried very hard to not have a "ride off into the sunset" vibe with any of it. I like the idea of divorce as a beginning instead of an end: a beginning of unprecedented sexual self-discovery and of the ideological explorations that make up this book. Can you talk more about those roadblocks getting in the way of pleasure, and sex for sex's sake being a broken system? Do you have a utopian vision of a system of love, sex, and commitment that works? The roadblocks were multi-layered: They came from all the different messages I'd received; from the traditional patriarchy to my mom's version of feminism to my own generation's interpretation of sexual liberation. There are lots of different, often clashing standards of how to be an acceptable sexual woman, and—despite feminism's history of consciousness-raising and the development of candid female friendship over the last few decades—not enough space to talk about those harmful standards. I found myself having doubts about my marriage and the importance of orgasms and my heterosexuality and my ambivalence about casual sex, and I'd feel embarrassed to vocalize these thoughts even with people (like my pro-sex feminist mom, like my progressive friends) who would ostensibly be receptive to them. When I say that "sex for sex's sake" is a broken system, I mean that we still haven't managed, decades after the 1960s sexual revolution, to solve the problem of quality, not just quantity. Put simply: a lot of casual sex is bad, especially for women. The uncomfortable fact is that good sex usually involves a certain level of vulnerability and surrender from its participants, and yet this quality is often discouraged during casual encounters. Women are told to have their physical and emotional guard up, but a state of self-protection seldom produces the kind of transcendent experiences one may hope for during sex. I can't say I have a fully coherent utopian vision of love, sex, and commitment, but I do know that some element of mutual care, empathy, and patience needs to be involved if the sex is going to be worthwhile. This doesn't mean good sex needs to take place in the context of a committed relationship, but it does mean that people need to be committed to kindness and attunement for the duration of the encounter, at the very least. And I also think that commitment needs to be de-coupled from old-fashioned ideas of monogamy, the source of so much pain in heterosexual relationships especially. Of course, monogamy is fine if it's actively chosen, but all too often it's the unspoken default, which not only breeds mistrust and jealousy but can also really get in the way of uncovering one's true desires. At the risk of being cringe, I have to tell you that Ellen Willis, your mother, has been one of my heroes since I was very young. Her writing about rock 'n' roll and sex gave me many a-ha moments, like, "Hey, I too could write professionally about the things I find endlessly fascinating." I return to her work a lot, including through her anthologies that you edited, when I'm seeking clarity in prose or analysis. Obviously, your relationship to her work has infinitely more layers of meaning. You write about her being there for you through her writing even though she's gone. How is this book a new stage of the work you began by archiving your mom's writing? Did the book ever feel like a ghost story? Writing this book felt really different than putting together her archive or editing those anthologies. This was me really dialoguing with her through her writing, and not always agreeing with her! I'm so glad I've preserved her work, but there's always the danger of inviting hagiography if I don't also critique and wrestle with my mother's ideas. And I really grappled with who she was as a person and a mother, not just a writer. She was someone who was fiercely loving and principled, but also at times overly boundaried and extremely hard on herself. Bad Sex feels like, in many ways, my final (and most complex) word on my mother's work—not that I won't keep grappling with her love and legacy privately, but I doubt I'll do another big project that features her work so prominently. So, in some ways, yes, it's totally a ghost story, because her unfinished business has finally, thoroughly been attended to, and I do feel a sense of peace about it that I didn't before. You write about personal sexual situations where your arousal and consent changed, and how the men you were with responded to those changes. I want to ask you about the cultural tension between seduction and consent. It seems to me that consent culture is very attached to the idea that consent is sexy, as if we need to eroticize ethics in order to deserve good treatment. But we also know that wanting or agreeing to have sex with someone and being aroused by them is not the same thing. When other intellectual giants try to grapple with this, they seem to have a lot of issues reconciling desire and safety. We have Camille Paglia's loathsome assertion that women stay in abusive relationships because the sex is hot, and more recently we have Slavoj Žižek insisting that consent undermines the essential pleasures of seduction. Where do we start reconciling our need for an ethic of consent with the value of lust, and the centrality of power struggle and danger in arousal? What does that have to do with what you identify as the vulnerability paradox? This is a central question that I'll probably be asking myself forever, but one thing I can say is this: good sex and the pursuit thereof will never be completely safe. We can't rely on consent to protect us from potentially dangerous, unpleasant, or painful experiences if we truly surrender to our desires, which can be made up of a whole mess of surprising and politically inconvenient elements. There's always a possibility that an unsafe experience can be unexpectedly arousing, and we need to make room for that possibility and not blame ourselves or put ourselves down if we experience it. Regardless of this fact, I do also think it's worth interrogating where our desires come from. My mother once wrote that some desires of domination, for instance, might be a learned coping mechanism for dealing with pervasive misogyny—which is similar to the recasting involved in BDSM, where the person ostensibly being dominated is actually controlling the whole scenario. I don't agree that consent kills seduction, but at the same time I think we need to complicate the campus-friendly slogan "consent is sexy." Consent can be sexy, because it's great to have sex with someone who's attuned to your desires and cares about your pleasure. But desires are culturally constructed, so that means that they'll often clash with the politics we have in the light of day, including our views on consent. I feel like American media is becoming more repressed than ever about sex. Have you found that to be true? Why is it so hard to sell a project about sex? What obstacles did you face in getting this book made? Asking for a friend! (It's me. The friend is me.) I wouldn't say that American media is more repressed about sex than in the past, but it's certainly not a time of great expansiveness when it comes to sexual freedom. And there's definitely been some backlash to the idea of "sex positivity" on the heels of #MeToo. On one hand I sympathize—as I make clear in my book, consensual sex can still be unsatisfying or straight-up bad. But the recent handwringing over dismal dating-app experiences and porn also worries me, because along with critiques we should be articulating joyful alternatives besides just committed relationships, which as we know have their own toxic traps. I went out of my way in this book to describe moments of joy, surrender, and pleasurable surprise (regardless of whether they were with someone I loved or wanted to commit to) because those things can still happen even in the context of an imperfect system! Those moments are what we should be reaching toward and cultivating, not retreating into the solutions of the past or designing narrower lives for ourselves. In terms of selling projects about sex, I actually think it's slightly better than it was just a few years ago. I was selling Bad Sex right after the blockbuster success of Lisa Taddeo's Three Women, which gave me an opportunity to say, "See? People really do care about women's erotic lives!" And since I got that book deal, thoughtful books about sex like Tracy Clark-Flory's Want Me or Amia Srinivasan's The Right to Sex have done really well. That said, I did face a lot of rejection from publishers, though their letdown letters were often less focused on the sex element than the genre-bending element. And I do get the general sense that some media/publishing gatekeepers still think of narratives around sex as not "prestigious" or "serious." Also—and this isn't only true in media but—it frustrates me so much that straight men have basically cut themselves out of this conversation completely! Very few straight male editors and writers engage with these types of books, even though they're often the subject of them, and that's a huge problem. What's the deal with straight men divesting from the discourse? What would you like them to do differently? I can't believe I'm saying this, but I learned the most from your book in the chapter about men: woke misogynists, success objects, MRAs, men's lib, etc. You portray your struggle with having boundaries versus being a doormat, how to give men the benefit of the doubt for their good intentions while also having standards. What have you learned about trusting men while we're all simmering in the broth of the patriarchy? This is very delicate, because every time a straight man attempts to write about sex or relationships, a lot of people yell at him on the internet. But we need men to be more vulnerable about their desires, too, both through writing and in their everyday lives. At its best, that's what the men's liberation movement of the '70s was about: stripping men of their many, many layers of pretense and self-protection. Since this book, I've become very good at sniffing out men who want to at least try to be vulnerable. The men who admit they don't necessarily know the answers, who want to explore alongside you rather than facilitate your exploration, men who are patient and don't appear to have a particular agenda—those are the men I now trust. Nowadays, if I stumbled upon that woke misogynist I write about in my book, my spidey sense would have gone off sooner, because he was just too confident! And too eager to be in control of the whole situation. I know lots of women are attracted to confidence and control, and that's cool, but if you ask me it's very hard for men to pull those things off and earn my trust. One of my favorite Ellen Willis quotes is, "In practice, attempts to sort out good erotica from bad porn inevitably come down to 'What turns me on is erotic; what turns you on is pornographic.'" I often use this to expose the (usually classist) hypocrisy in anti-porn rhetoric. I love that you're building on your mom's feminist response to pornography, especially your critique of Robin Morgan's notion that the difference between hardcore masculine lust and softcore feminine romance is self-evident. ("'Every woman here knows in her gut,' wrote Robin Morgan in 1978, 'that the emphasis on genital sexuality, objectification, promiscuity, emotional noninvolvement, and coarse invulnerability, as the male style, and that we, as women, placed greater trust in love, sensuality, humor, tenderness, commitment.'" To which you hilariously responded, "Other women's guts begged to differ.") Can you speak more on complicating the analogy of "porn is to erotica as male sexuality is to female sensuality"? I love that Ellen Willis quote, too! I felt a little self-conscious about not delving too much into porn in this book, even though I actually know a huge amount about the feminist porn wars. Ultimately, I didn't feel like porn was a huge part of my sexuality, and it also seemed like lots of other writers were already covering how internet porn affects the youngest generations. But yes, I am fascinated with this fallacy of aggressive male sexuality versus softer female sensuality, a dichotomy I do see creeping back into people's critiques of modern dating. I'm the sex advice columnist for Teen Vogue, so I'm privy to a lot of young female fantasies, and they're all over the map—they really do not fit into one category or the other. I do think kindness and some measure of vulnerability figures into what most women (people, really) want sexually, but that can look all kinds of ways. Intense BDSM, when done right, certainly incorporates elements of both. Even more, anonymous, "unattached" sex can be a fulfilling, humanizing experience if you choose to make it so. I tell an anecdote in the book about a one-night stand I had in Texas with a seemingly conventional, not very sexually sophisticated guy, but he was curious and present and he didn't want to totally orchestrate the situation. Which made our all-night fuckfest a really pleasant experience, one that didn't fit into any rigid category of "hardcore" versus "softcore." In your essay on race and "The Vulnerability Gradient," you discuss "the violence of the archive," or "archival silence." Do you see your work as an affront to that violence and silence? Honestly, when it comes to feminist sexual liberation, straight white women have had the most space to opine and the most latitude to participate—so I don't think that my story directly remedies archival silence. That's why I wanted to include a chapter that deliberately centred the narrative on a different story: [that of] my friend Selah, a Black queer woman whose journey gets told far, far less. I believe the particulars of my story are important and worthwhile, but as I wrote this book it began to seem like the elephant in the room that I kept quoting and profiling other straight, white women because they really took up the most space when it came to sexual freedom narratives, at least explicitly feminist ones. So, I did try to include other stories from women of colour and queer women, too. Why do we fight so much about what IS feminist? Do you see a resolution to this in our future? I think, thankfully, that question has actually become less relevant as the years go on; I do feel that the pressure to be some feminist orgasm goddess is loosening a bit. There are always going to be culturally imposed standards for sex, though, which is super annoying—I feel a certain amount of pressure to be "embodied" or "mindful" with my sex thanks to Instagram and sexual wellness companies. The closest to a resolution I come up with in the book is that any movement's standard is always going to be reductive and kind of judgy by design, which runs the risk of alienating the very people they want to recruit. Feminism is wonderful in so many ways, but there are serious limits to how much it can and should dictate your intimate life. Once I realized and accepted that and gave myself space to grow and surprise myself, things felt a lot more hopeful.