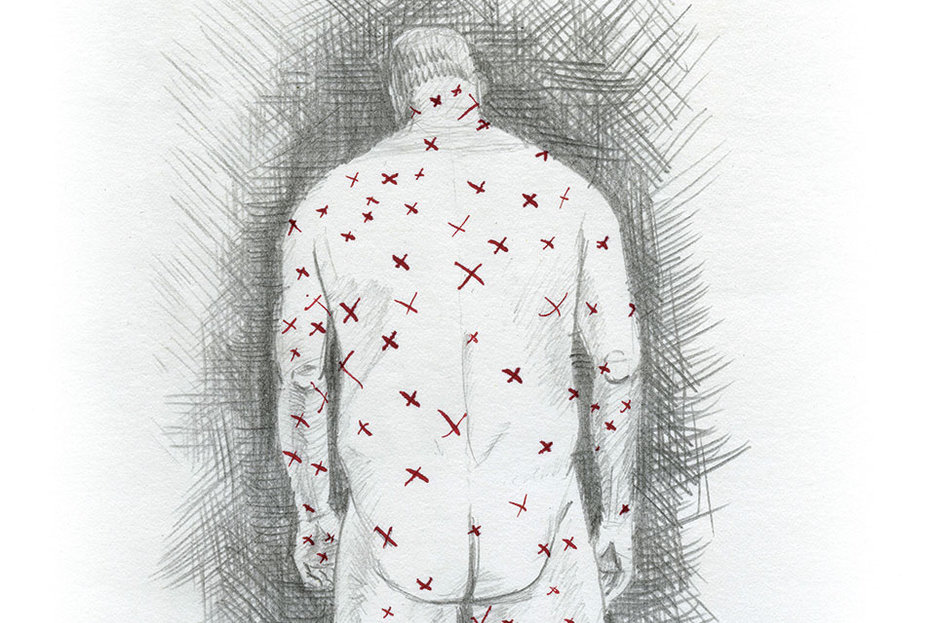 For centuries, queerness and horror have been intertwined, horror relying on queerness for shock and pungency, and queerness relying on horror for visibility and validation.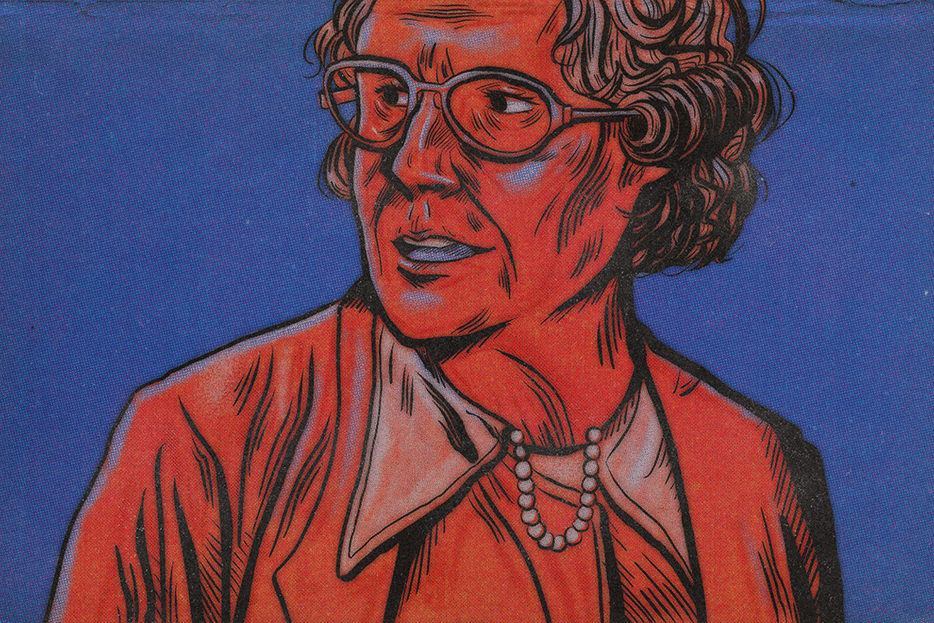 Julia Child's collaborator Simone Beck has lingered as an object of pity in public memory. But maybe Beck didn't want stardom at all.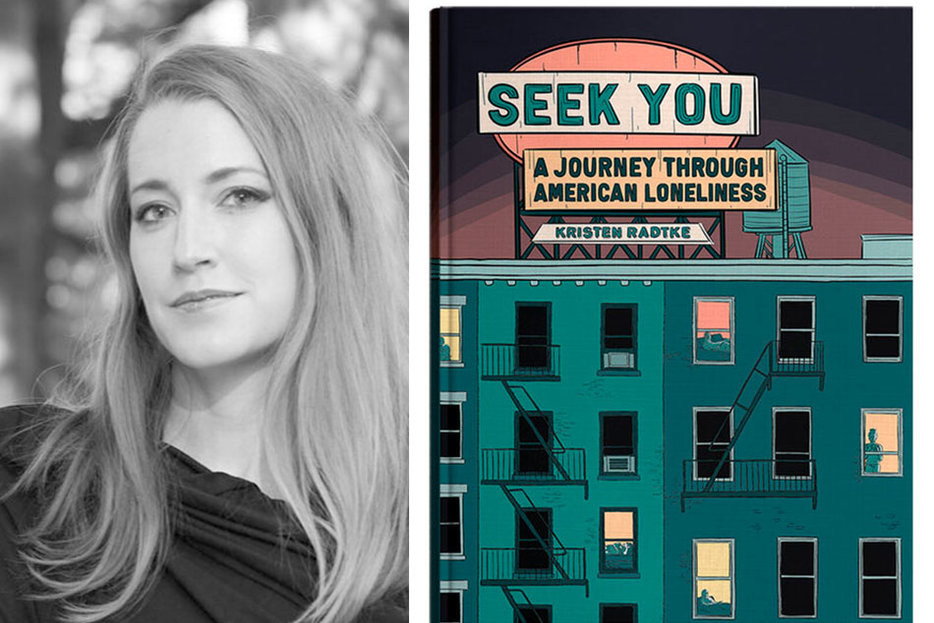 The author of Seek You on recognizing obsessions, Sandra Bullock, and separating solitude and loneliness. 
Latest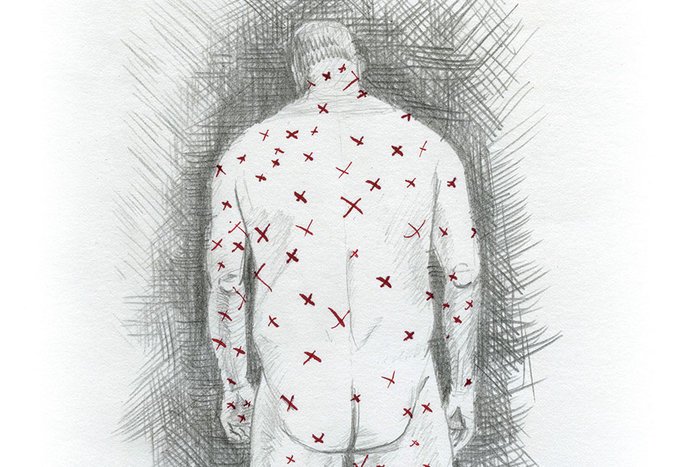 For centuries, queerness and horror have been intertwined, horror relying on queerness for shock and pungency, and queerness relying on horror for visibility and validation. 
Ever since my mother first read me to sleep with nursery rhymes and fairy tales, I have sought to find my place in them. Was I the farmer's wife being chased by three blind mice? Was I Little Miss Muffet, running screaming from spiders? Or was I the wicked witch, the dark fairy, the evil stepmother? Even at that age, I knew that I wasn't the bland, courageous prince who would chop through a forest of thorns to rouse his love with a kiss. From the earliest days of childhood through to my teenage years, the books I read, the movies I was taken to, the TV shows I watched—everything told me I was destined to be a villain or a victim, or possibly both. For most of its history, horror has been an inherently conservative genre, as fear is an innately conservative emotion, and horror has traditionally been employed to uphold conservative values: the triumph of the virtuous, the punishment of the wicked, the rejection of the different, the dissident, the unknown, the preservation of family, country, and God. As I write in the genre, I continually have to question whether I am demonizing sides of myself that I should be embracing and celebrating: my values, my relationships, my sexuality, my otherness. * For centuries, queerness and horror have been intertwined, horror relying on queerness for shock and pungency, and queerness relying on horror for visibility and validation. The genre we describe as horror today has its roots in the romance and Gothic genres of the eighteenth century, which in turn were influenced by the pre-Romantic movement known as the Graveyard Poets, the more gruesome works of Marlowe, Shakespeare, Webster, and Middleton, as well as the works of Milton and Dante, which described in graphic detail the torments of Hell that await those who had sinned. While the Renaissance and Enlightenment eras were more liberal in their depictions of queer historical figures, relationships, sexuality, and romance (though often with tragic ends), such positive portrayals declined as the Church and the State both worked to criminalize and demonize such behaviour. With the arrival of Gothic novels, the early Victorian thrillers known as "sensation novels," pulp novels, and penny dreadfuls, we stepped into the spotlight in one of the few great leading roles we were allowed to fully inhabit: the villain. In such works as Matthew Lewis's The Monk, Sheridan Le Fanu's Carmilla, Oscar Wilde's The Picture of Dorian Gray, and Bram Stoker's Dracula (who warns his "brides" as they approach Jonathan Harker, "He belongs to me!"), queer attractions and subtexts could suddenly be explored, and queer characters could take a role at the heart of the story, albeit as predatory unnaturals with perverse desires, seeking out innocents—including children and animals—to corrupt and consume. From Henry James's The Turn of the Screw to H.G. Wells's The Island of Dr. Moreau, from Wilkie Collins's The Woman in White to Robert Louis Stevenson's The Strange Case of Dr. Jekyll and Mr. Hyde, chances are that if you read a story from this period that depicts "a secret side," a "hideous transformation," a "debilitating disease," a "tainted bloodline," "wanton decadence," "unbridled hedonism," "a duplicitous nature," or a "twilight underworld," you are likely confronting a carefully coded example of queer horror. Queer writers found we could work within the confines of this most conservative genre, using metaphor and allusion to describe meeting places, encounters, relationships, occupations, and networks through which queer people could find each other, gather, and form community. At least for a while, it was better to be seen as a monster than to remain unseen. However, in our zeal to use the genre to portray some aspect of ourselves, what we most often revealed—or were required to reveal—was our self-hatred. For queer readers, hatred, and self-hatred, were the stinging medicines we were forced to consume if we were to satisfy our need to see ourselves. * So-called sexual deviance and perversity continued to play a starring role in horror past the turn of the century and into the early 1900s, through two world wars and the deeply conformist 1950s and early '60s. As stage plays, fiction, cinema, and television became more permissive, explicit portrayals of lusty lesbian vampires, pansexual covens, mother-obsessed maniacs, and cross-dressing cannibals shocked and titillated mainstream audiences and enraged censors and queer activists alike. The lines between good and evil began to blur, the anti-hero became a dominant protagonist, and the prim, prudish, unfailingly heterosexual heroes were subtly mocked for their dullness while the outlandish monsters and murderers were quietly cheered for their rejection of social norms. Up until this point, family as a microcosm of society had been held up as a sanctity, as the source of strength and safety, and heroes would do anything, including sacrifice themselves, to destroy the monster and restore order. Then we began to see a transition from the common theme of "destroying the abnormal to preserve family and society" to the implication that family and society were themselves the abnormal and would destroy you. This new wave of horror was the one I grew up with, precociously reading novels such as Ira Levin's Rosemary's Baby, Thomas Tryon's The Other, Stephen King's Carrie, William Peter Blatty's The Exorcist, and V.C. Andrews's Flowers in the Attic. In these stories, family and society were where the monsters were made—through divorce, abuse, neglect, through isolation and exclusion, and especially through a disregard for and degradation of the rules of gender and sexual identity that "good families" obeyed. This was the new order, and while "good people" and "good families" could try to combat it, they risked sacrificing themselves for no reason or, worse, becoming monsters themselves in the process. These narratives unfolded in stark contrast to those I'd seen in old creature features on television, where the monster, even if created by our greed or misadventure, was still an external force we could fight and destroy. Now we were in the era of Bob Clark's influential proto-slasher Black Christmas, where the obscenity-spewing woman-hating killer—whose perverse and monstrous tirades alluded to abuse within his family—was calling from inside the house. As LGBTQ communities became more vocal and visible in our demands for civil rights, portrayals of queer monsters and villains and grotesques were decried as homophobic and transphobic. As a queer young man who loved horror, who, like many, was drawn to darkness, I struggled as I confronted images of myself and my friends that openly maligned us, and recoiled with a different kind of fear as I imagined my parents, my employers and co-workers, my straight friends and their families, seeing these films as legitimate depictions of my life, my experience, and my desires. In recent years, the queer villain/anti-hero has made an interesting and largely welcome return within horror, as we have seen an increase in the psychological complexity of its monsters and the conflicted nature of its heroes and victims. Michel Faber's cerebral sci-fi horror novel Under the Skin (and its more oblique 2013 film adaptation with Scarlett Johansson) presents an alien who performs gender, taking on the image of a vulnerable, feminine woman to attract, ensnare, and harvest her human male prey; her journey both illuminates and subverts the trope of "trans woman as male deceiver." In John Ajvide Lindqvist's novel Let the Right One In, the genitally mutilated child vampire Eli befriends and imperceptibly grooms the bullied boy Oskar to replace the aging "father" in Eli's thrall. Oskar and Eli ultimately escape the town where Eli has been feeding; we understand that Oskar too will grow older, will become protector and facilitator and "father," as Eli remains ageless. And then there is the titular creature of the 2014 film The Babadook, who was embraced by film-savvy queers as a darkly dapper symbol of queer resistance—"I'll wager with you, I'll make you a bet: the more you deny, the stronger I get." Once it bursts out of the closet, it refuses to be repressed or restrained. In the end, despite all attempts to exorcise it, it cannot be defeated, nor can it be driven away; it can only be integrated into the family, fed and nurtured, accepted and embraced. * I've had to reckon with my own personal history with queer horror, how it has shaped my view of my community and of myself. So much of it is about the aspects in queer culture that straight people fear, that straight society fears: strength and independence in women; vulnerability and intimacy in men; the upending of gender and family roles; the repudiation of the primacy of reproduction; the hollowness and bankruptcy of the dominant social structures; challenges to the pronouncements of the Church. And our intrinsic invisibility, our insidiousness—that we could be anyone, anywhere, hiding in plain sight. I have to admit, there is something delicious in that—that we would provoke so much unease, so much discomfort, so much irrational, unfounded terror just by existing. But what are queer people afraid of, apart from the obvious? I asked myself this as I was writing my first novel, The Bone Mother, which included an array of queer and trans people among its many monstrous and human characters. We are afraid of death, of course, of violence and torture and sickness and suffering, of being exposed and humiliated and shunned and persecuted. We are afraid of being erased, or unseen, or forgotten. We are afraid of being alone. Sometimes being queer is about all those things; they are at the heart of our history and the root of our oppression. Sometimes being queer is about being cast out; sometimes it's about casting ourselves out, walking or running away while we still can. Sometimes being queer is about being the monster, the one who corrupts, the one who devours. Sometimes—after everything and everyone has been stripped from us—sometimes being queer is about being the last one standing. Excerpted from Red X by David Demchuk (Strange Light Books).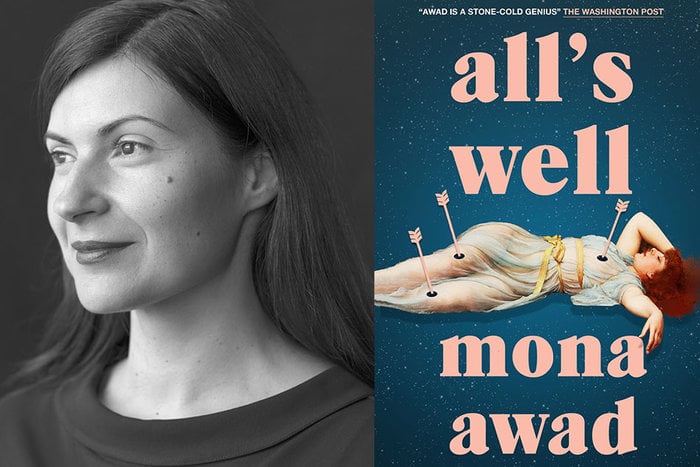 The author of All's Well on dark academia, Shakespearean witches, and the tragicomedy of chronic pain
"Our remedies oft in ourselves do lie, which we ascribe to heaven," says All's Well That Ends Well's Helen early in the play. It's a sentiment not at all helpful to Miranda Fitch, the erstwhile actress and current beleaguered drama professor of Mona Awad's off-kilter novel All's Well (Hamish Hamilton). Miranda might well know that the pain she feels constantly radiating from her back and leg shouldn't still be affecting her, and yet the pain persists. Struggling through a failed marriage, entitled students, and a roster of doctors no longer receptive to her suffering, there seems to be no hope for Miranda until three men, ominously gathered in a local bar as if in Twin Peaks's Black Lodge, offer her respite. Suddenly, there is no more agony; every part of Miranda's once-stalled life now teems with possibility. In All's Well, fantasy blurs with nightmare as pain is suffered and then shed, with dramatic, Shakespeare-worthy turns of fate transforming what was once a curse into a terrible, powerful gift. Alyssa Favreau: A good place to start is this novel's treatment of chronic illness. Why was it important for that to be the central theme? Mona Awad: I started there. I started with an interest in exploring chronic pain because it's something that I suffered from for a number of years and had been living with daily, not really [being] able to find relief, trying all these different doctors, and going to different surgeons. I'd had surgery on my hip and just couldn't find a solution for it and had to live with it. And so I really wanted to explore what it's like to live with that every day and the ways in which it impacts so many aspects of your everyday life. And it made me really dreamy, made me dream about what it would be like if one day this pain were taken away. I started fantasizing, sometimes quite darkly, about what that might look like, how that might feel. I was reading Shakespeare at the time, and Shakespeare has all these incredible reversal of fortune-type stories, and that was very inspiring. The two just came together like a perfect confluence. It seems so important, too, that in this story the pain be a woman's pain, that it be minimized and ignored and disbelieved in such a gendered way. Was that also the story you wanted to tell? Absolutely. One of the most challenging things about being in pain is just having your experience understood and validated by the world around you. And I think, when you're a woman, that's so difficult. Certainly that was my experience with doctors and physical therapists and even in the workplace. And it's not only harder for people to believe you, but it's harder for you to believe in yourself when you're speaking on your [own] behalf. When you're advocating for yourself, it's almost like the internalized misogyny just cripples you from the start. We're just so trained not to believe women, and women are so trained not to believe themselves and not to believe their own experiences. I really wanted to explore that, and with Miranda, of course, it's even more fraught because she's an actress. When you are in pain, the act of communicating it, especially something as nebulous as chronic pain … you kind of end up performing it, just to communicate it to someone else. And that act of performance also amplifies the ambiguity and makes you second-guess yourself, even though you have to do it in order to communicate your pain. That was something that really struck me, the discussion of the performance of pain. The line from All's Well That Ends Well says it best: "I do affect a sorrow, but I have it too." Having the pain but also needing to perform it in a way that is legible to others. It's such a beautiful, beautiful line from that play. I love it so much because Helen is in pain, but when she says that, we don't trust her anymore. She says, "I do affect a sorrow, but I have it too," and the affectation creates the doubt, even though there's a part of you that knows it's sincere. That's what makes it troubling. That's what makes Miranda troubling. The pain is real, but she is performing it. That line was enormously inspiring to me; it's really what gave birth to the whole thing. I was interested in how Miranda is embodied, as well, and her changing relationship to her body. There's sex. There's her gourmandise and her trajectory towards having this more balanced relationship with her body. Was that at the front of your mind while you were writing? Yeah, because you'd think that pain would make you more in touch with your body. And it does in a lot of ways because you're so hyper aware. You're just waiting. "Oh, God, is this going to get worse? Is it going to get better? I just don't know." So it makes you hyper aware of your body, but it also cuts you off from your body in these really strange ways. That's the experience Miranda has. Initially she's extremely cut off from her body, and then her relationship to it changes as her relationship to her pain changes. That was very intentional for her to go through a journey with her body. And she's an actress, so she already has a very particular relationship to her body. That was very important, that arc. From a writing perspective, how did you approach creating the claustrophobia of Miranda's pain? It was pretty easy. It's something that I experienced, so I could really tap into my experiences of being in that place. I don't usually say that writing is cathartic, but it was cathartic to give expression to that because pain is so difficult to communicate. There's a scene where she's trying to tell her physical therapist about her pain, and she's like, "It's red and it's throbbing and it feels like there's a chair on my foot." And he's like "Red… Throbbing… A chair." What do you make of that? There's this absence in language for communicating something as visceral as pain. I wanted to make the language as visceral as possible. I really leaned into that experience of feeling and not being able to give expression. You have to make do with these phrases and these metaphors that don't quite do it justice. I've never thought about it that way, of writing as creating the language of pain. That's fascinating. It was actually fun. The novel takes place in a college drama department, and the dynamics and quirks of the Shakespearean production are so perfect. What's your history with the theatre? I was really into theatre in high school, and then I kind of dropped away from it and fell in love with English literature, [though] I still was really interested in the plays and would go see productions whenever they were in town. Shakespeare really, really became important to me when I was in pain. I was a graduate student [when] chronic pain first came into my life. I was taking a Shakespeare class with these reversals of fortune, these story arcs where your whole life could really change. The story of All's Well That Ends Well is wonderful because a king is actually healed in the play. This young nobody orphan, this clever wench, actually gets what she desires, even though the play begins and she's completely powerless. She manages to overturn the whole world of the play and get what she wants, and I found that really troubling when I first read it. But there is something about her agency in this world—where she starts off being so powerless—that was exciting to me. I really wanted to capture that. And it felt really kindred to Macbeth as well, so I started thinking about the two plays together. I'd like to ask you about that—how, with the ways in which the two plays interact with each other, it almost seems like one is haunting the other. Why these two plays in particular? One is on stage—All's Well That Ends Well—and that's of course the life that Miranda wants. It's the comedy with the bizarrely happy ending, the improbable love. That's the life that she wants for herself, and she's trying desperately to stage it. The life that she is living off stage is, of course, the life that she doesn't want, the play she doesn't want, the tragedy: Macbeth. But there is a through line between those two plays, even though one's a comedy and one's a tragedy. Both are about these outlier characters who at the start of the play don't seem to have any power within the world of the play, or they have less power than they want. And then they have to take this wildly transgressive action in order to make their desire come true, to make it manifest. That's kind of how I see the two of them speaking to one another. One goes down the road of comedy, and it's light and nobody dies. The other, of course, goes down the road of tragedy, and there's murder and madness and beheadings. I wanted to explore both, one on stage and one off, because I think it's the same story ultimately. I was really struck by the fact that witches are such a prominent figure in both plays. You've got Macbeth's three witches in the form of the three mysterious gentlemen, and how their destructiveness begins to overwhelm a more healing and generative magic that All's Well That Ends Well's Helen has. I love that crossover. Helen does have a witchiness in All's Well That Ends Well, which is part of the reason why I love her. She's got this strange trickster energy. She can heal a king and get what she desires. It's all very strange. And then the three witches in Macbeth are so fascinating. To what degree do they orchestrate the whole thing? To what degree does Macbeth really have free will? It's one of the great ambiguities of that play. I wanted to play with that in this book. There are two different kinds of magic, and both kinds of witchery are in the novel: that kind of good, healing energy and then the more malevolent energy of the Macbeth witches. All's Well That Ends Well is famously one of Shakespeare's problem plays. Do you see this novel as a sort of problem play? Definitely. I see it as tragicomic, which probably is what makes it a problem play or problem novel. But I also see it as the most honest expression of what I could have done as a writer engaging with these two plays, because I love the way that tragedy informs comedy and comedy informs tragedy in storytelling. I love when that happens in storytelling. That's when you get the most potent comedy and that's when tragedy is the most moving, when they're walking hand in hand. And so, in this book, I really tried to do that. I tried to create both experiences simultaneously for the reader. I was surprised by how inspiring I found Miranda's bitterness. It seems like a kind of resistance to have her be so angry and so ungracious and disillusioned with everyone around her. Was that always part of her DNA or did it manifest in the writing of her? She surprised me. She's both the hero and the villain of her own story because she is both a kind of Helen and a kind of Macbeth/Lady Macbeth figure. I could have fun with her villainy as the book progressed. She's been suffering for so long, and suffering corrupts you. It does things to your heart. It does things to your brain. And Miranda's not immune. And then the sudden absence of suffering, the euphoria that comes after the suffering has ended, that's another kind of strange filter through which to experience the world. That changes you too, changes your ability to empathize and see clearly and respond to people. I had fun with that, and I think it's part of her humanity. To not go completely there with her would have been doing a disservice to her humanity. When she does manage to pass her pain on to others, it reads almost as a revenge fantasy, as if giving the pain to others is a way of being believed and taken seriously. Yeah, yeah. "Feel it. Feel what I've been feeling. And then you'll know that it's not a lie." That's the dream of people who are in pain, or at least it was my dream, sometimes, with doctors who didn't understand or who would just blink at me. "I wish you could feel this, because then you'd know, you'd understand my desperation." It's a way of creating empathy, where maybe there is no empathy, even though it is a revenge fantasy at the same time. This novel has some overlap with your previous book, Bunny. I'd be interested in hearing you talk a bit more about that and whether you were interested in creating a through line for your readers from one novel to the other. There are definitely parallels. Obviously there's still interest in the supernatural. There's interest in the fantastic, in witchery and the occult. Bunny has all of that. Interest, too, in New England, that Gothic setting, and in the college campus. I love the fact that All's Well also has that school year arc. There's something about it that feels very comforting to me. It was fun to revisit a college campus again. And I love the tensions and the power dynamics that you find in a school. School is like a microcosm of the world. In Bunny, we experience the story from the student's perspective, and in All's Well we're seeing things through the eyes of a teacher. I was surprised at the degree of powerlessness that Miranda feels as a teacher; it's not really something that I fully understood until I became a teacher myself. I always thought as a student that teachers had a lot of power. They were kind of intimidating. But now as a teacher I realize I have no power; it's all a performance. Students have a lot more power than they realize. Young people have a lot of power. It was kind of fun to explore the other side of the desk that way Both novels have this way of manifesting a new reality through artistic expression, too. Absolutely. It's true. Miranda's vision for All's Well That Ends Well gives so much expression to her interior anguish and also her longings. And that's also the case for Bunny, for the Bunnies and for Samantha. Their creations are the expressions of their fears and desires. You've got this amazing ability to create these kinds of manic funhouse-mirror worlds where reality and delusion is so blurred. What appeal do these worlds hold for you? That anything is possible. It's the realm of the imagination. Anything becomes possible. In Bunny, the fact that I was looking at the world through the eyes of a writer in an MFA program allowed me to open up the borders of reality. In All's Well, the fact that it's theatre fiction [meant] I was able to do the same thing. Even though the stage is a physical thing in the book, it extends far past the school's stage into the world of the novel. And that allows for anything to become possible, allows for theatrics to take place in any realm, in any part of the world of the novel. That was so exciting to me. The phrase "all's well" gets repeated a lot throughout the text and takes on such power as both this kind of invocation that darkly manifests, but also as a reassurance that sometimes all does end well. When I first read the play, I thought that that was such a dark phrase: "All's well that ends well." Well, what came before? There could have been all of these terrible things, but one can still say, "all's well that ends well," and it sounds good. I remember when I first started reading the play, I kept picturing this woman straightening towels in a bathroom [while] her house was on fire. And that ends up in the book as a memory Miranda has with her mother. I pictured this woman saying it as a mantra to herself, even as her life is falling apart. It has a lot of darkness, even though it's a reassuring phrase. I like that it's reassuring, [even though] it has the potential to hold a lot of darkness and mystery in it. Do you see this as a hopeful novel? Yes, absolutely. And I wrote it as such. There's actually an original ending that's not so hopeful, but I didn't stick with it because I didn't want darkness to win in the end. I wanted hope, and I wanted the redemptive power of the feminine to be there. I do think it's hopeful. It's more All's Well That Ends Well than it is Macbeth in the end.
The author of Jam Bake on flavour libraries, candied fruit and making things with your hands that taste good. 
Through the most locked-down periods of the pandemic, I have felt cinched by my own routines, with only brief hours of darkness to peel apart the mille-feuille of same-o. Like many of us, I took some comfort in the calming measures of the domestic: cooking, sewing, and frenzied bouts of cleaning. Now facing an Omicron-haunted winter, I return to my kitchen cupboards for escape, pawing through the hardened bags of brown sugar and exhausted cartons of baking soda. On the top shelf of the pantry where I keep coffee and tea—dusted with the fragrant debris of both—are two unopened mason jars, one cherry jelly and another of pink grapefruit marmalade. Both of these are gifts from Camilla Wynne, whom I met in the brief intersection of summer and freshly vaccinated, to discuss her (then) just-released book, Jam Bake (Appetite). I can't bring myself to break the seal on these precious jars, which preserve fruit, and something else. Some years ago I became transfixed by the elaborate cakes baked and decorated by Wynne, formerly of the Montreal-based jam company Preservation Society; a musician, pastry chef, teacher, and gentle hedonist whose mastery of what she calls "back-to-the-land" skills elevates the domestic to levels of fantasy like Graeme Base's The Eleventh Hour and Sofia Coppola's Marie Antoinette. One such cake posted to her Instagram account features three extravagant tiers, laden with candied fruit—another of Wynne's specialties. In Jam Bake, Wynne brings her rare creativity to the masses, sharing endlessly adaptable preserve-oriented recipes and gorgeous photographs of the results. Not only about jams, jellies, and marmalades, the book also features splendid baked good recipes (kamut and poppy seed muffins with pink grapefruit and almond marmalade filling; gateau basque with coffee, date, and pear jam) in which you can inject your freshly made preserves if you don't want to limit them to toast. Last summer, Wynne invited me to her home to chat about Jam Bake, and to make sour cherry jelly in her charming Toronto kitchen—the jelly that now lives in my pantry. My first in-person interview in nearly two years, I felt utterly drunk on the pleasures of Wynne's vibrant workspace and immense charm (which comes through in her recipes, too). Dressed in a periwinkle zebra-print dress and coordinating Jacquemus socks, Wynne walked me through the steps of jelly-making before taking me out to her flower and plant-filled balcony, where we discussed her incredibly varied career, safe canning techniques, dresses that look like cakes, and cakes that look like dresses. Naomi Skwarna: What was your gateway to jam, jelly, and marmalade? And more generally, preserving? Camilla Wynne: I've always loved sugar and fruit and was pretty obsessed with it as a kid—plus the confluence of my granny and my aunt's homemade jelly and jam. It had an air of mystery because we never made it at my house. I was the city slicker and then there were all my country cousins. When I started working in pastry, there was something so compelling about preserving because of its shelf life. [In pastry], we made so many things that were only good for that day, and so I was intrigued by the idea of being able to prolong the lifespan of all of these fruits that I loved. Then, when I left working in kitchens to go on tour with my band, I would get so upset every time we'd tour during sour cherry season! So when I was home, I started squirreling away all those flavours to enjoy later on. A flavour collection. Yeah! A flavour library. Preserving does seem like an effective way of extending the life of something that is otherwise sort of ephemeral. Since you were self-instructing, did you ever make any big mistakes, or was it pretty smooth sailing from the start? I think any of my errors have been eclipsed by stories from my students about their seriously crazy mistakes. For instance: I have never given my friends botulism. A student of mine once announced, "I'm here at this pickling class because last year I gave all my friends botulism." You're extremely clear about canning safely in the book—I mean, you do put a lot of time and clarity into ensuring that people don't make those mistakes—but the pickling section definitely struck a bit of fear in my heart. Thank you! I was self-taught at the beginning and I was so frustrated about this hard line North American National Center for Home Food Preservation thing that basically says anything that's not this is danger! But then I'd read a book from France or England and they'd say, "close the jars and turn them upside down." I was like, are they dying in droves over there? There are lots of ways to can safely. When I teach, I show you how to work safely in what I think is the easiest and the fastest way, because I always want more time to read novels. Yes, there are a lot of bad, scary ways to can, but I teach how to discern the difference. If you understand the principles, you can objectively look at a method and tell that's not safe. If you're just following a set of instructions, you'll either be a hard liner, or else you'll just follow whatever instructions come your way, be they safe or not. It's extremely important to my teaching philosophy for people to understand why, because I found it so hard to get anyone to tell me how it really works. Well, props to your student for giving all their friends botulism and still wanting to learn how to do it. He was a very enthusiastic 23-year-old man. Good for you, sir, but also: wow. Will his friends ever eat something he preserves again? I wouldn't, personally! Coming back to your training—you're one of Canada's only Master Preservers. What does that process entail? It's a lot less fancy than it sounds—it's just not a program offered in Canada. I wish it were, because I think it's extremely valuable. The idea is that universities, Cornell in my case, have extension co-ops in agricultural communities for the university to be able to disseminate their research to the farmers. So they have these programs to become a Master Preserver or a Master Gardener, where people learn to be experts at, well, "expert," you know, through a five-day course. But we learn enough that we can then teach other people how to safely preserve. It covers freezing, pressure canning, hot water bath canning, and drying. Then basically, there's a test, plus completing a certain number of hours of teaching or writing about preserving methods to show that you thoroughly understand the methods. It was so nice and great, but they also literally made us chant "canning is not creative cooking," and my whole thing is that that's not true if you understand [the science]. Reading your book, creativity feels like such a defining feature of your recipes and aesthetic. What does creativity mean in what you make and how you teach? Sometimes I'll ask my students, "Who else here feels if they can't be creative, they'll die?" And everyone will be like: (stares blankly). Maybe one person will say, "okay." I consider myself a cook as well. There's such a dichotomy between cooking and pastry, but I cook a lot and I write a lot of savory recipes, too. I hope I don't spend my whole career pigeonholed as only making sweets. In the end, it's all making something with your hands that tastes good. When did you start teaching? I began in 2011 because of my friend Natasha Pickowicz, who's a famous New York pastry chef now. She was working at the Depanneur in Montreal and was always organizing events; she's a real organizer. And now you teach so many classes! Your candied fruit is really breathtaking, and such a unique skill to offer a class for. How do people respond to it? That class was so popular in the winter, I think partly because everything was locked down and no one I know has ever seen a class like that offered before. I couldn't believe it! I thought no one was going to come, but it was my best-selling class for sure. Those fruits are so gorgeous. Right. I know. They're so beautiful. You mention that dichotomy in Jam Bake, too. It reminds me of what you said earlier about being a pastry chef and preserver—that the pastries you made were meant to be eaten straight away— Yes, I don't want to see a croissant more than two hours after it came out of the oven. They're like those insects that only live for one day. It's like your work is split between making delicacies with brief lives and ones that can live for very long time. And then the bridge there is fruitcake! You've found so many outlets for your skills—as a pastry chef, writer, teacher, and through running a business. But it seems now that you're very much your own boss. What are some of the challenges faced by someone who wants to work the way you do in the food industry? Restaurants, which is where I worked, are their own whole thing, and we all started to see how highly problematic they are over the past couple of years. Pastry chefs, particularly, are paid less, appreciated less, and are the first to go when layoffs need to be made. Dessert is always considered optional and pastry chefs dispensable. But, arguably, fine dining is about celebration, you know? And that's exactly what desserts are for. Sometimes I get insecure about internalizing the idea that desserts are superfluous and I'm not doing it to help anyone. But pleasure is important, you know? It makes life nice. I have to remind myself of that frequently, especially being in a relationship with someone who literally keeps people alive [Wynne's partner is an anesthesiology resident]. You're like, sure, and I give you cake! There's pleasure in the making and in the receiving of cake! And a lot of your cakes in particular are some of the most stunning, sculptural things I've ever seen. Thank you. I obviously don't post the ones that aren't...[laughter] That's every artist's prerogative. What inspires your creativity, outside of the cooking world? Definitely clothes! I spend a lot of time looking at clothes I'll never afford. Lately a lot of them look like fancy cakes. That is very true. Molly Goddard— Yeah. And Cecilie Bahnsen. All the ruffles? Ok, so I wanted to ask you—we're still in the pandemic, but moving into a different phase of it. You mention in Jam Bake that making preserves has brought a lot of joy into your life. Can you talk about that joy, or the mental state this type of tactile, sweetie treat creativity cultivates in you, and what you think others can get out of it? Even though I was highly inconvenienced by jars being out of stock everywhere last year when I was starting my online classes, I also couldn't deny how awesome it was. I love that people are taking this up, because I do think it's so full! There's the kind of meditative pleasure of the act itself and then the wellbeing of a stocked pantry. It really makes you think, like, maybe it makes sense during these apocalyptic times to have weird, back-to-the-land skills. Being able to eat well throughout all this must have been a real source of comfort. The act itself brings the same sense of relaxation as yoga, I find. And I think it's unfortunate that a lot of people are nervous about canning or cooking if they haven't done it before. If they could instead just take a breath and think: I'm just observing this thing and I know what to look for. I'm not asking anything of it. I'm entering into a dialogue with this pot. We don't speak the same language, but maybe it can tell me when it's ready. It's like trying to see if a baby's hungry. When you bake a cake, you can't really watch it rise. It's quite a quick process—maximum twenty minutes—but you have to be there. You can be checked out and maybe it'll work, but also you might burn it. If you're really there and just appreciating the serenity of observing transformation, then you're probably going to do a better job. It just, I don't know, unclenches something. I think it's so nice. Yeah, I can see that. Wasn't it thrilling when we saw those cherries transform from liquid to a solid? That's why I call it alchemical. I know that's just science, actually. It's called transformation of states. We don't really experience a lot of obvious transformation in our everyday lives. There's the maillard effect—cooking, browning. But that's more routine, as things we see every day. But making jam, it's really special to see. It feels magic and if you're not willing to experience the magic of things, well, that's not fun for life. Beyond the actual making of beautiful jams, jellies, marmalades, and cakes, what's the most fulfilling type of project for you? The satisfaction of writing a well-written recipe, and also making something taste good. I really have realized over the past couple of years that writing and making recipes is my absolute favorite thing. I also love teaching and I never want to stop doing that, but if I could manage to make a living by writing and making recipes? That would be certainly the dream for this guy. I have a pretty fleshed-out idea for my next book, so hopefully I can start concentrating more on that, getting it sold. What will it be about? It's a candied fruit book! There are just so many different techniques to explore and then there are so many things to bake that are traditionally made with candied fruit, plus cool ideas for the syrup. I just think it's a very rich topic—and I guess I will have to see who I can convince to agree with me. [At this point in the interview, Wynne proceeds to lead me through a jelly tasting. Having told her earlier that I didn't like jelly, she is now intent on turning me around]. That was so good. Tasting those flavours [damson, redcurrant, cherry,]—I am now a jelly convert. My work here? It's done. I didn't hate jelly, I just didn't know jelly. She was a mystery.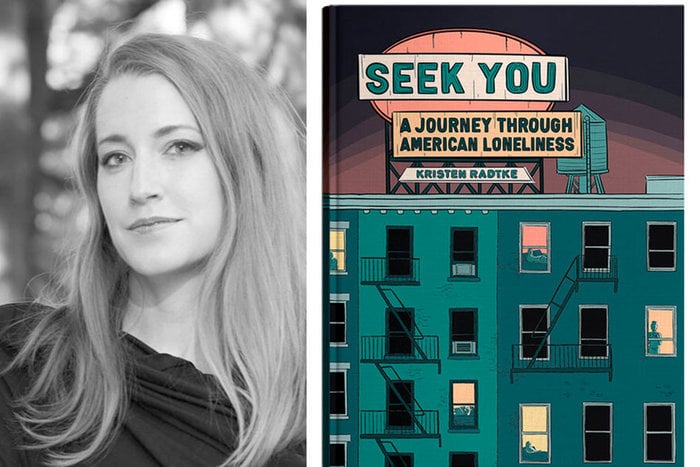 The author of Seek You on recognizing obsessions, Sandra Bullock, and separating solitude and loneliness. 
Being lonely can be painful. As a species, we're born with an innate need to be with others, and the physical and mental distress caused by too much isolation is proof of this fact. To frame this another way, for nearly all of our time on Earth, to be alone was to be in danger. Thus, the feeling of safety and well-being derived from human connection is both an evolutionary quirk and one of the more meaningful experiences we can have. With incisive prose and distinctive photo-based illustrations, Kristen Radtke hones in on this complex subject in her book, Seek You: A Journey Through American Loneliness (Pantheon). A sweeping essay in graphic form, Radtke's sophomore release reflects on laugh tracks, cowboy archetypes, Princess Diana, romantic comedies, mass shooters, and the early days of the internet. She describes a call service for solitary senior citizens, the infamous isolation studies of an anguished psychologist, and the industry of professional cuddling geared toward people starved for touch. She also discloses her own loneliness and conveys how fear and vulnerability are widely shared, writing, "I want us to use loneliness—yours, and mine—to find our way to one another." Whether felt in our brains or our bodies, Radtke tells us, the ache of solitude is our signal to seek company. While tinged with melancholy, her book provides a compassionate perspective on the meaning of loneliness and the importance of human connection. The Brooklyn-based author and I recently talked about her latest book and how better understanding loneliness helped her to feel less alone. Andru Okun: Seek You is your second book. What themes or motifs do you think you've carried over from your first, Imagine Wanting Only This? Kristen Radtke: When my first book came out, I remember there was a review that said something about how I was grappling with isolation and loneliness, and I was like What do you mean? I'm not doing that. I didn't recognize that was a theme I was working with, and I think sometimes it takes me a really long time to recognize an obsession I have in my work, or the fact that I may be working through something in my writing before I'm conscious of it. First books are complicated, difficult things, and I didn't know when I started writing that I was writing a book. I just thought I was writing essays, so it came together in a very different way than this book, which felt like I had an intentional purpose when I began. There's less memoir in this book and more reportage and research. Was that intentional? I never wanted to write a memoir. My first book sort of became one over time; I thought it'd be much more like Seek You in that it'd be more outward-facing, but early readers were asking for more personal information, like a personal guide to help them through the research. I think that's the case for this book too—an early draft didn't have any memoir or personal elements in it. I had a friend who pointed out that I'd done all this research, but they didn't understand why I'd assigned myself this work. They wanted to see my personal stake in it. There's also a discernible difference in your drawings between your first and second book. You're now using colour, and the visual storytelling is more complex. As an author of graphic non-fiction, do you feel like the drawn components of your work grow in tandem with your writing? When I draw, it changes what I need to say and how I say it. I'm also communicating by using language in the images, and, of course, images are a kind of language in themselves. I can't quite remember how the form started for this book—it isn't sequential or in panels; it's not a comic in the same way. I tried to remember how I came to that, and I really can't. It just became the form that made sense to me as I was working. You note that you started this book in 2016. This was also the year scientists first identified the part of the brain that responds to isolation. Was this discovery part of what prompted you to pursue this project or was this coincidental? It was coincidental. I didn't know anything about the science of loneliness before I began writing about loneliness. All of my research was done in service of this particular interest. So, what exactly was the catalyst? I think 2016 was a lonely time for a lot of people. It was a challenging year. I've looked for research on whether loneliness spikes during election years in America. That research has not been done, or at least it has not been published publicly. But it seems likely to me that that would be correct because it does isolate us from each other in a pretty stark way. Loneliness traditionally spikes at three ages—your late twenties, your mid-fifties, and your eighties. This makes sense because it's when a lot of people go through a lot of life changes. I was in my late twenties, and I was just trying to figure out this transition into proper adulthood and what my life would look like, which can be a kind of isolating experience. I recently read Elisa Gabbert's essay on loneliness that references some of the graphic essays you published before the release of Seek You. She makes what I think is an excellent point regarding writers: while we've come to think of solitude as a necessity, we really thrive off of interactions with strangers and crowds, that being around others engenders "a complicating energy that produces ideas." I was wondering how you felt about this concept. It's hard for me to say if that's unequivocally true for everyone, but for me that's definitely true. I find myself surprised where ideas come from, because I can never track what's going to trigger something for me. It might be a conversation with a friend, a ride in the subway, or a thought I have as I'm falling asleep that I have to write down or it will be completely gone the next day. I think that we do like solitude, but I think it is really important that we separate solitude and loneliness because they sometimes overlap but they're not the same. Someone can be very solitary and not be lonely, and another person can be extremely socially active and be cripplingly lonely. What does it mean for loneliness to rest, as you write, "in the space between the relationships you have and the relationships you want?" So, there's no formula to fix loneliness, no way to easily determine how much social interaction one person needs. You can have a very outwardly fulfilling personal life and still feel unfulfilled if your relationships are not providing you with the meaningful stimulation that you need. That's one of the reasons I think that political divides make us more lonely. I hear a lot of people say that when Trump emerged, they just stopped talking to their uncle or their dad about politics. But as we know, the personal is political, and to not talk about politics means resisting talking about a big part of who we are, our belief system. And if we can't talk about our belief system, it's difficult to have deeply meaningful, authentic interactions. Even with a really active social life, someone can feel a kind of longing for connection or for a witness so they feel seen, and that can lead to a sense of loneliness. Did you personally have these types of experiences where you stopped talking to a family member or a friend over political disagreements? Yeah, I come from a very conservative place. I think that it's very painful for people who have different political ideologies from their family, for sure. Why do you think separation is such a large part of American culture? I wrote about loneliness in America specifically because I'm American and American culture is what I understand best; but I'm also very interested in how loneliness is kind of coded into our ideology and our value system and how that's a by-product of our insistence on individualism. If we look at the American dream, it's this idea of the white picket fence, a big yard, and the ability to literally block yourself off from other people. You can define your space and claim it. Where I come from, your measure of success is how much land you can afford to have—how many acres—and there's this pride in not being able to see your neighbours. You've made it if you can be isolated in that way. And I'm not saying there's something wrong with wanting to live in the woods (there's not), but I think that when we start to prioritize the self over the community—which I think we consistently do in America, and I think we saw this in the divides that arose during COVID—it starts to get very dangerous. That prioritization of the self has been a big part of our thinking probably since America's conception. It's as if loneliness and separation are built into the architecture and the layout of our communities. Absolutely. There are not that many community gathering spaces that aren't based around commerce. When I was in high school, we would go to the mall. It was of course a place centred around consumerism and capitalism, but now what are the gathering places that people have? Some cities are better about green spaces and public parks, but we don't have town squares or places where we can get a town-square feeling in a way that is quite common in other cities across the world. Wealth is a factor of loneliness as well, right? Generally, the more chronically lonely countries are wealthier. This is clear for a lot of reasons: wealthier countries have a skewed relationship towards work and a lot of the work is more isolating than it is in less wealthy countries. Office jobs, for example, can be quite isolating. People in wealthier countries are more likely to be able to afford to live alone or to delay marriage; also, wealthier countries have longer life expectancies, so you're more likely to see people that you love die and you're less likely to live with your family during that time. There's a lot of caveats to this, though. A country that is at war is generally an extremely lonely place. Hannah Arendt writes about this in her book, The Origins of Totalitarianism; she consistently found that loneliness was out of control in countries where people lived under dictators and couldn't trust their neighbours. Your book suggests that our perceptions of loneliness differ depending on our personal experiences of gender socialization. What drew you to examine this construct? Honestly, I think it was Sandra Bullock. In the before-times, I used to fly a lot for work and it was sort of my favourite moment to watch terrible movies. It's just one of the greatest pleasures in the world, to detach from any responsibility and just watch a stupid rom-com from the '90s. And so, I'd watch a ton of Sandra Bullock movies, and I started to notice she was lonely in every single one, sometimes in the same tropey way and sometimes in very different ways. In Gravity she's literally shot into space, and in other movies she's a sort of hapless twenty-something in her tiny studio apartment trying to make it as an assistant in a cutthroat industry. But she's always on the outside, and I was interested in that because the formula for how they solve that is relatively consistent, and it often involves making a romantic connection or occasionally a friendship. It's very different from how men are portrayed. The rise of the anti-hero reinvigorated the cowboy trope. If you look at someone like Don Draper, Tony Soprano, or Walter White, they're all cowboys and basically renditions of the same characters. This isn't to say that it's not entertaining, but they get to be sexy and coveted and alluring in a way that a rom-com heroine doesn't get to be. Can you explain the idea of contagious loneliness? That was one of the most shocking things I researched, although once I understood it the concept made complete sense to me. I think it was something I was already recognizing in my personal life and my relationships with my friends. The scientist Dr. John Cacioppo discovered through his research that loneliness can become contagious and be transmitted to up to three people removed from one lonely person. Basically, once we enter a state of loneliness, we're likely to start self-isolating. It's kind of like depression or any kind of insecurity or self-consciousness—we start to assume other people don't like us and that they don't want to hear from us. We imagine that rejection will happen before that rejection takes place, so it becomes a self-fulfilling prophecy. Once someone is lonely—particularly when someone is chronically lonely—they kind of cocoon into themselves. So, if I'm isolating, and I have a best friend, she may feel rejected by me and stop reaching out, so then that relationship will become strained and severed and she could feel wounded, which creates a type of loneliness in her that she could then pass along to another person. How do you think our culture's idealization of the past ties into present-day experiences of loneliness? I think it's very easy to say that everything has gone to hell and things used to be so much better. Every generation has felt like This is the end. If you go back to ancient cultures, there was a sense that the apocalypse was coming. We often prescribe that to technological advances—as we make progress, we're lamenting the things that we lost. And I think that's really natural, but it's also slightly misguided because things get sepia-toned and hazy, and we forget the difficulties and complications of the past. I think about this a lot when I hear complaints about social media, and I'm not saying social media isn't a huge problem that has done enormous damage to our understanding of truth, news, our electoral system, and our relationships to each other. All of those things have been very damaging and, in a lot of ways, catastrophic. But I think that we assign a little too much blame to new technological advances like social media. I read that the New York Times wrote this scathing editorial about the invention of the telephone and how we would soon become nothing more than transparent bits of goop, or something like that. Every technological advance is assigned as the end of everything. You write about Yayoi Kusama, a fascinating and idiosyncratic Japanese artist best known for her room-sized installations lined with mirrored glass. Why did you want to include her in this book? When I went and saw her show, Infinity Mirrors, I didn't know she would end up in the book, which is one of the great pleasures to me of non-fiction, that research can meld with personal experience, and you start to recognize connections. This maybe goes back to what we were talking about earlier about how it can be energizing to be around strangers, because you come across things you wouldn't in your own apartment. I think Yayoi Kusama is a very lonely figure who has lived quite an isolated life, but her work, especially at the beginning of her career, was about narcissism. One of her first pieces was these mirrored balls that people could purchase and look at themselves. Now her artwork is some of the most photographed artwork in the world, and people will wait in line for hours to go and take a selfie. They'll get dressed up in coordinated outfits that match her show and take photos to post on Instagram. I think it's funny that so many years before social media was invented, she predicted this phenomenon. But there's something compelling about her work and it's so beautiful, so it's like Yeah, I want a picture of myself in this. At the same time, it's easy to critique or make fun of, that people are coming to see a show about narcissism and going exclusively to take a photo of themselves. I've read Seek You twice now, and both times I found the chapter on Harry Harlow and his experiments on infant monkeys just so, so sad and upsetting. It's actually a bit difficult to get through. Tell me about Harlow's work and your interest in it. I became completely obsessed with Harlow. I had known about his famous surrogate mother studies, where he separated baby monkeys at birth and put them in a cage with a fake wire mother and a fake cloth mother. The wire mother dispensed milk; it was meant to either prove or dispel the idea that babies only loved their mothers if they fed them. I kept reading about him and came to know more about the studies he carried out after, which literally just became darker and darker. He started isolating monkeys in dark places without any visual stimuli for really long periods of time. He struggled a lot with his own mental health and he was hospitalized a few times and had electroshock therapy. He also had a really difficult personal life, including estranged marriages and distant relationships with his children. I just became very interested in how he came down this path of inducing isolation in animals as he was experiencing isolation himself. I tried to write about him with empathy and compassion, because I think that on the surface, it's easy to say that he was doing these horrific things—which he was; there's no way to deny that he was abusing those animals and that he was a sexist person and seemingly not a great, supportive partner—but I'm also interested in how we remember complicated figures in history. He really did change the way in which children were cared for, because prior to his study people thought you shouldn't cuddle or coddle your children, and we now know that children need a lot of emotional support at a young age. How did writing this book change how you interacted with people out in the world? It's hard for me to say, because just as I was finishing, the pandemic started. I think that making this book did make me feel less lonely because I understand loneliness more and I think I make more of a conscious effort to connect with other people than I used to, but I also think the pandemic has changed the way I interact with people in a similar way. It's shown us that we actually do all owe each other a great deal, that it's all of our collective responsibility to care for our neighbours and each other. That was the same conclusion I made in writing this book.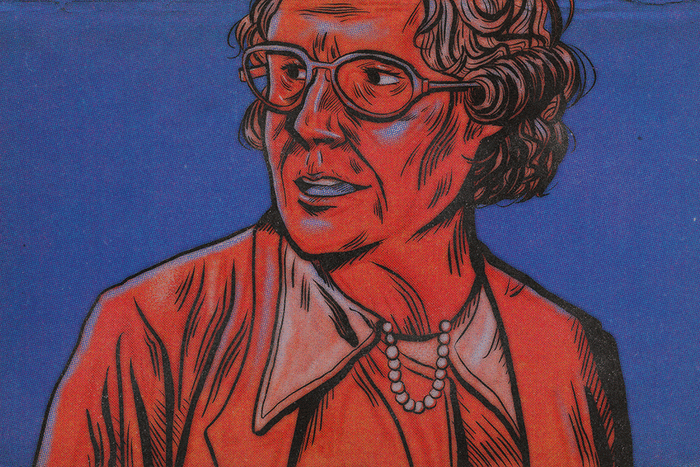 Julia Child's collaborator Simone Beck has lingered as an object of pity in public memory. But maybe Beck didn't want stardom at all.
The sky was still dark that morning in October, 1961, when a Frenchwoman named Simone "Simca" Beck and her American friend Julia Child headed over to the NBC studio sets in Midtown Manhattan, ready to make their television debut. They were to conduct a cooking demonstration for the Today show to promote Mastering the Art of French Cooking (1961), the 732-page tome both women had co-authored with the writer Louisette Bertholle. It had been released a few days before in America by the publishing house Knopf to rapturous reviews. Sales, though, could've been better. Appearing on Today, which pulled in around four million viewers a day back then, certainly couldn't hurt. Though the book had three authors, Bertholle's involvement became minimal as the book neared publication, which is to say it was really a two-hander between Beck and Child. And it was Beck, in particular, who contributed the majority of the recipes to early versions of the book, many of them family heirlooms from her upbringing in Normandy. Child, meanwhile, gave the text its American soul, making the recipes legible to readers in the United States. On this day, they had five minutes to make an omelette on a hot plate. They were terribly nervous. Neither woman even owned a television. "When the camera and the sweltering lights were at last upon me in the studio, I nearly froze with fear," Beck wrote in her 1991 memoir, Food and Friends. She just barely pulled through. Today, this clip of Beck and Child on Today has become somewhat hard to find, in spite of the fact that it's so significant an historical artifact. It was, after all, the nation's introduction to Child, who would seize the country's imagination unlike any cooking personality had prior. Child called the experience "simply terrifying," yet she was a natural compared to Beck. As the writer Bob Spitz observed in his Child biography Dearie, Beck's "usual exemplary English sounded like French-accented Ukrainian," and she ultimately "looked lost, diminished" on screen. In the years that followed, the two women remained friends and worked together on a second Mastering the Art volume, yet their paths eventually forked. Child found television stardom with The French Chef, her cooking show that premiered on public television in 1963. Beck, then in her late 50s (and roughly eight years Child's senior), gained the respect of America's food establishment through cookbooks of her own, but never achieved the same public adoration Child generated. The press was always happy to point this out. "Julia Child is a household name," the food writer Colman Andrews wrote in the Los Angeles Times in 1979. "Simone Beck isn't—except perhaps in those rare households where the stove is more important than the television set." It doesn't take a genius to understand how this imbalance came to be. Child, after all, was American, with a jolly persona that could lift the saddest of spirits. Beck, bound to tradition in both culinary and cultural terms, was resolutely French. Yet Beck's imprint on the way Americans think and talk about food is unmistakable. Both Beck and Child, as cookbook author Rose Levy Beranbaum wrote months after Beck's 1991 death, bore responsibility for "changing forever the way we think about eating." Contemporary chronicles of Child's ascent—numerous biographies of her, for example—have tended to paint Beck as a bitter shrew resentful of Child's high profile. If comparing the trajectories of Beck and Child seems tasteless—setting two women against one another is a sport of the patriarchy—consider that Child herself even found Beck's lack of fame unjust. "I felt that she was such a colourful personality, and so knowledgeable about cooking, that had she been American rather than French she would be immensely well known," Child wrote in her posthumously published autobiography My Life in France (2006). Even in death, Beck has lingered as an object of pity in public memory, cast as the poor woman whom celebrity eluded. But maybe Beck didn't want stardom at all. *** She was born in 1904, baptized with a long name typical of French families in the era: Simone Suzanne Renée Madeleine. Growing up in Normandy in an upper-middle class Catholic family, she knew English before French. Though Beck's mother kept black notebooks full of recipes, her family could afford to hire a fully-staffed kitchen. Beck came of age at the side of her family's cook, Zulma. She hung around the stove so often that its steam made her hair curl, made her cheeks turn ruddy. Cooking was a profession considered beneath a girl of Beck's breeding, so that was out of the question—at least at first. Her parents told her to settle down with a man, so she followed the rules, reluctantly wedding a family friend named Jacques Jarlaud in June 1923. She was just eighteen. A short man, Jarlaud was the "unprepossessing equivalent of a frog," Beck wrote in her memoir, she "some wide-eyed fairy-tale princess." On her wedding night, Beck realized they had no physical chemistry. Years later, they would learn he was sterile, turning their marriage platonic. Beck led a superficial life for that decade with Jarlaud, spending her days playing bridge and grabbing lunch with friends. It took catastrophe for her to snap out of this stupor. She survived a brutal car crash in 1928, after which she "wanted something more regarding than the life of a young housewife, which was beginning to pall," as she wrote in her memoir. So she threw herself into an unlikely profession: bookbinding. This wasn't thrilling work, but she ended up doing it for four years, steeping herself in the art of perfectionism. What she really wanted to do, though, was cook. Her father's death from leukemia in the early 1930s made Beck ditch her husband and chase her culinary dreams. In late 1933, she enrolled in Le Cordon Bleu. She only stayed there for six months, deciding that taking private lessons from one of the school's founders, Henri-Paul Pellaprat, would be a better use of her time. Under his tutelage for two years, she learned how to make salmon-stuffed rolled sole fillets, soufflé with Bénédictine, young duck with turnips and gumdrop-shaped green olives. In the autumn of 1936, just around the time the ink dried on Beck's divorce from Jarlaud, a man named Jean Fischbacher came into her life. Two years her junior, he worked at a perfume and cleaning product company, and Beck found him utterly charming. He christened her with the nickname "Simca," after the small Renault car she drove. Their courtship was the first time that Beck felt something close to euphoria, an emotion her life had previously denied her. She'd only seen this happen in movies, just read about it in books. The two wed in April 1937, and food became a vital part of the life they built together. They socialized by having friends over for dinner, where Beck would make guests fish pâté in a pastry crust, serving it with Hollandaise sauce. Fischbacher taught her to have confidence in her abilities. With his encouragement, she began to shed the traumas of her previous loveless marriage, finding liberation in the kitchen. The chaos of World War II would intensify her ardour for food, which became a rare commodity. Fischbacher served in the army as a second lieutenant, stationed at the Eastern Front before the Germans took him captive. Back in Normandy, Beck would "carry on my own war," she would later write, "dreaming up ways to send food to Jean." She would pilfer Bénédictine from her family's factory and trade it for butter, ham, and pâté that she would dispatch to Fischbacher. After Fischbacher's release and the war's end in 1945, Beck turned cooking into her identity. On her husband's recommendation, she joined a high-class women's gastronomic club called Le Cercle des Gourmettes in Paris. She found her footing in this exclusive circle quite quickly, hitting it off with one member in particular: Louisette Bertholle. Beck learned that Bertholle had been thinking about writing a cookbook for Americans all about French cooking. Beck's husband convinced her to assist on that project. She didn't hesitate. Beck taught herself how to type, and, over the next few years, worked tirelessly to breathe life into the book. She scoured her mother's black recipe notebooks; she scanned her mind for recollections of Zulma's cooking. Along the way, she and Bertholle produced a tiny recipe book called What's Cooking in France, published by Putnam in America in 1952 to little fanfare; on her own, Beck also produced a small pamphlet devoted to prunes and prune liqueurs. These endeavors were just distractions, however, from the mammoth opus that consumed Beck's energy. In 1950, when she was in her mid-forties, Beck submitted a book of a hundred-plus recipes to a family friend of hers, Dorothy Canfield Fisher. Fisher was a famed author herself and a member of the editorial board of the Book of the Month club, a prominent subscription service in the United States. After months, Beck received a terse reply. "This is just a dry bunch of recipes, with not much background on French food attitudes and ways of doing things," Fisher wrote. Fisher advised that the book would be better served with stories alongside those recipes. Beck's husband told her not to be dismayed. Maybe she could find a collaborator other than Bertholle, a companion who knew French idiosyncrasies and the American way of viewing the world. It was a sharp suggestion, Beck realized. And she knew someone who fit the bill. *** Beck had met Julia Child at a party in early 1949. Born and raised in California, Child had worked at the Office of Strategic Services during the war, but she grew to love cooking after moving to Paris with her husband, Paul. When she and Beck met, Child was a student at Le Cordon Bleu in Paris, yet she was upset with the lack of zeal among her classmates, most of whom were American World War II veterans. She yearned for a friend who cherished food like she did. "It was an immediate take," Child would later write of her introduction to Beck. Child saw Beck as "good-looking and dashing in a most attractive and debonair way, full of vigor, humor, and warmth." Beck, in turn, was struck by "this handsome, curly-headed woman" who stood over six feet tall. The two started plotting their partnership. Along with Bertholle, they began teaching cooking classes out of Child's apartment, finding groups of Americans who were eager to grasp the fundamentals of French cuisine. The trio began calling their organization L'école des Trois Gourmandes, or "the school of three hearty eaters." Teaching came easily to Child, yet Beck found the job unusually strenuous. Language was a particular obstacle. Though she knew English well, her manner of speech was decidedly British, her French accent foreign to American ears. In spite of such differences in ability, Beck and Child remained close, and Beck soon involved Child in the book project. When Beck showed Child her budding manuscript, Child found the directions lacking in clarity. So she gave it a makeover. By 1957, when the Childs found themselves back in America due to work, the book had swelled to nearly 900 pages. Child suggested they present the book to Houghton Mifflin, located in Boston. This required Beck to visit America for the first time in her life. Then 54, Beck went to New York that following January, finding Americans "casual, generous, and outgoing," so far unlike herself. When she and Child traveled to Boston for their meeting, however, they were disappointed to hear that the publisher's editors wouldn't even make time to see them, so they left the manuscript with a clerk. Six weeks later, Houghton Mifflin wrote Child to tell her that the book was unpublishable, too academic to resonate with readers. Beck, having faced such rejection before, wasn't deterred. After three months in America, she returned to France and got to work, trading letters with Child until they completed another draft at the end of 1959. After countless queries, it landed on the desk of Judith Jones, an editor at the publishing house Knopf. Jones promised to publish the book in 1961. Jones titled it Mastering the Art of French Cooking, its three authors credited in alphabetical order, with Beck's name first. The book was a slow burn with the American public, though the press recognized it as a groundbreaking work quite quickly. Craig Claiborne, the renowned food editor of the New York Times, thought its thousand-plus recipes, whether for quiche Lorraine or cassoulet, were "written as if each were a masterpiece, and most of them are." The book emerged in an era when Americans were becoming hip to French cooking; over in the White House, the Kennedys had the French-born René Verdon as their chef. Promoting the book required Beck to return to America to tour the country with Child, back when the very concept of a tour for a cookbook struck many as outlandish. They rubbed elbows with luminaries of the era—the British cooking teacher Dione Lucas, the pre-eminent food personality James Beard—while giving department store demonstrations in Chicago, Detroit, and San Francisco. It was during this time, too, that both women made their Today show appearance. Their labour paid off. Sales skyrocketed. Knopf ordered a second printing of 10,000. Though Beck didn't know it yet, Child's brief taste of small screen glory would grow into a full-fledged hunger. By the time she and her husband had relocated to Cambridge , Child told Beck that she wanted to do a television show, thinking it would be a prudent way of getting word out about the book. In 1962, Child would make an omelette with mushrooms on a segment of an educational show broadcast on the public television station WGBH. Audiences responded to Child so emphatically that WGBH decided to give her a cooking show of her own. The cooking show was not exactly a new genre—both Lucas and Beard, for example, had their own in the 1940s—but it had yet to soar, lacking a figure who could fuse education with entertainment. With The French Chef, which began airing on WGBH in February 1963, Child offered just that. Viewers fell for the disarming lady who cleaned a pig's ears and teeth with a toothbrush. Beck would later laud Child as "a natural film star"; she took to the camera like a moth to a porchlight. But Child began to wonder if her friend was suppressing some deeper sadness. On a late 1963 visit to Beck in France, Child vigorously dodged any mention of her show around Beck, writing that she "didn't want her to feel overshadowed." According to her memoir, Beck didn't seem to mind that great acclaim followed for Child. Child landing on the cover of Time magazine in 1965 boosted sales so much that the two women started toiling away together on a follow-up to Mastering the Art (sans Bertholle, who was busy with a book of her own). To make the writing easier, Beck and her husband even built the Childs a house not far from them in Provence where the American couple could live part-time. If the first cookbook had more of Beck's stamp, Child took charge this go-around. Beck, then in her mid-sixties, found herself battling arthrosis. Plus, Child "gained confidence and authority, especially as she was the one living in America," as Beck observed in her memoir. Once the cookbook appeared in 1970, Beck returned to America to publicize it. Child was the star of the proceedings, with Beck lucky to get any promotion. Any solo publicity Beck did grab framed her in terms relative to Child, with a Times headline declaring her "Simone Beck: The Cookbook Author Without a Show on TV." People in Child and Beck's orbit took note of friction between the two. "It became clear to me, in working so closely with Julia, that her relationship with Simca was growing more and more strained," their editor Jones wrote in her 2009 memoir, The Tenth Muse. The two women "were like sisters who had long nourished each other but were ready now to go their separate ways." Jones seemed more than happy to assist Beck in finding a new direction, telling her to write a book of her own based on a few recipes that had ended up on the cutting room floor. Beck heard similar clamours from fans she'd met on her book tour. So she began to write Simca's Cuisine, a book co-authored with the American journalist Patricia Simon. The process was challenging. Jones, in her memoir, chides Beck's supposed arrogance, saying she seemed allergic to constructive criticism. But she couldn't deny Beck's great instincts as a cook. Her recipes—for rolled soufflé filled with crab, eggplant quiche, and frozen caramel mousse—were from Normandy, from Alsace, from Provence. She included ingenious tips like how to cut onions without crying, telling cooks to "take a wooden kitchen match, light it, blow it out, and hold it between your teeth while slicing the onions." Upon the book's publication in 1972, Beck was quite proud. Vogue called it "simply and brilliantly done," while the New York Times surmised it "is likely to be the last of the great personal cookbooks to come out of France." In the Los Angeles Times, Jeanne Voltz noted that Child had "overshadowed" Beck while hinting at rumours of a "rift" between the two women, but that it didn't matter, concluding that "this is a Frenchwoman's gift of good home cooking to America's venturesome cooks and eaters." In spite of what registered to the public as obvious tension with Child, Beck came to terms with the fact that Mastering had served its purpose, allowing both her and Child to pursue their own passions. She could finally write—and live—as she wanted to. *** Beck spent the 1970s, a time when she was nearing her seventies, teaching and travelling. In 1976, she began a cooking school in Provence. But she also made time to jet around the world, conducting cooking demonstrations in Napa Valley and Venice. Though Beck had intended her 1972 cookbook to be her last, these journeys inspired her to write New Menus from Simca's Cuisine, published in 1979. Co-authored with her American assistant Michael James, the book relied on ingredients common to America. Beck folded macadamia nuts into cakes, ice creams, and blue cheese balls; she trapped avocados in aspic with tarragon and port. In spite of its American orientation, the book didn't garner the same stateside reception as Simca's Cuisine. The Chicago Tribune frowned that the "book falls short of Beck's previous works" due to recipes that became bungled in translation. She juggled her career commitments against twin tragedies in her personal life: the death of a brother, her husband's stroke. Her husband would later die of cirrhosis in 1986, the same year that America's International Association of Cooking Professionals honored Beck with a gala reception. Though Beck welcomed such recognition from America's food establishment, her partner's death devastated her, and she struggled to find reasons to live in his absence. Her life's final great project routed her away from her grief: Food and Friends, a memoir and cookbook co-written with the American journalist Suzy Patterson. Per Patterson's recollection, it wasn't an easy working relationship. "The fun/torture of it for me was writing it," Patterson wrote in the Montreal Gazette. The trouble may have been worth it. The engaging book was split into two halves, the first weaving between memoir and recipes, the second dedicated to a mix of French and international recipes like Italian-style green gnocchi, nasi goreng, and Brazilian mocha ice cream. The press reacted well to Beck's swan song, with the Times saying that reading it was "like listening to your mother tell those entrancing stories of when she was a little girl." It was Beck's old friend Child who had persuaded Patterson to write the book with her. Though the two women saw each other less often as Beck approached old age, their bond remained. "You've got to do this," Child reportedly told Patterson. "Simca's life story is fascinating and should be told. *** Beck died mere months after the book's publication, succumbing to heart problems in December 1991, when she was eighty-seven. "The doctor said that because she wouldn't eat, she died," a cousin of hers explained to the Times. It was a cruel and poetic stroke of fate: Beck died because she lost her appetite. Her demise provoked widespread sorrow within the food establishment, with famed cooking teacher Peter Kump calling her "one of the most talented architects of the new gastronomic movement" in a Chicago Tribune piece. Child seemed especially crestfallen. "She was the first person who was interested in food the way I was—as a profession, a life-consuming passion," Child told a journalist. "She felt as I did." But in the years that followed, the historical record became unkind to Beck, all while Child's prestige only grew. There were reports of the nicknames: Child's husband Paul reportedly groaned of "Sigh-Moan," commenting that she had a voice that could "be heard in Montevideo." Judith Jones didn't mince words when she referred to Beck as "condescending and difficult" in her memoir. Even the reappraisals have a tinge of viciousness: "No matter how refined her palate, her haughty, untelegenic French demeanor never won over the American public," the writer Christine Muhlke observed in a 2006 T magazine piece. That's not to say that saintly overcorrection is necessary in Beck's case. In his 2017 book The Gourmands' Way, the writer Justin Spring revealed how Beck's hauteur could morph into ugly intolerance. "You'll never find a communist in my house," she told one reporter. She then continued: "The barbecue, where everyone joins together and has a good time, that has nothing to do with France. The melting pot works in the United States but not in this country." Herein lies a reminder that Beck's very way of perceiving the world was uncompromisingly, distinctly French. To be fair, many reputable figures have similar skeletons in their closet—in her 2007 biography Julia Child: A Life, the scholar Laura Shapiro unearthed evidence of Child's homophobic attitudes, ugly sentiments that reportedly mellowed during the AIDS crisis. But Child's well-documented prejudices have not prevented history from revering her. In the years following Child's death, Nora Ephron would direct Julie & Julia, cementing her legend. The cultural fascination with Child is ongoing: A book of Child's quotes appeared last year and documentary filmmakers Julie Cohen and Betsy West directed Julia, released this past fall. An eight-episode dramatic scripted series, Julia, is currently in production from HBO Max, with Isabella Rossellini cast in the role of Beck. Beck hasn't inspired such a cottage industry, but perhaps she wouldn't have wanted it. Near the end of her life, Beck made peace with the fact that stardom wasn't for her, a reality that does not negate her contributions to American food culture. "I have always felt that my professional success was largely due to America and its cooks," she wrote in her memoir. "My friends over there wonder why I've never been known as a cooking star in France." She had some guesses as to why. In France, cooking television wasn't the expansive genre that it was in America. Cooking there was a serious art, not a form of entertainment. "We have rock stars and movie stars, sports stars and even chef stars," Beck wrote. "But cookbook writers and teachers?" Beck found gratification in the work itself. She had recipes to write, students to teach, and she saw little use in becoming a household name. To cook in pursuit of fame? Why, there was nothing more American.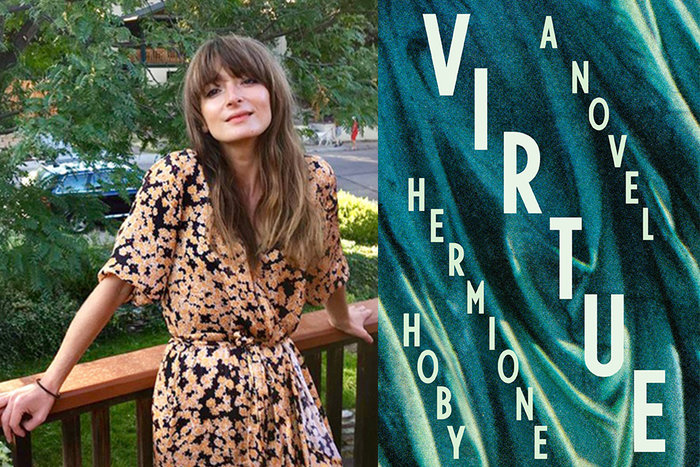 Talking to the author of Virtue about writing as shedding self-consciousness, the impossibility of living an uncompromised life in a compromised world, and Toni Morrison's bathroom.
"I wanted badly to be good; I wanted desperately to be liked. It was easy to confuse the two." The narrator of Hermione Hoby's new novel Virtue (Riverhead), a half-formed young man called Luca, takes up an internship at a much-acknowledged literary magazine amid mass revolt. Above the battles in the streets, piety and complicity mingle uneasily. He grows enamoured with an older artist couple from that orbit, Paula and Jason, becoming their own object of fascination. Installed at the pair's summer home, Luca comes across a newspaper piece about Paula's latest show: dolls mimicking family life inside domestic miniatures. Hoby's debut Neon in Daylight had that dizzy gait of somebody trailing behind a crush; the romantic flights of its characters always risked stumbling into the gutter. Virtue manages a more sceptical eye even while inhabiting a single narrator, as Hoby reveals her gift for describing excruciating social situations: The gallerist visibly straining to recall your importance, the patrician editor proclaiming let us see what can be done, "an invitation that now impressed me for being simultaneously inclusive and egotistic." Whatever distance Luca finally does find from that world arrives as desolation. Chris Randle: You're calling from Boulder, right? Hermione Hoby: I am, yeah. Are you in Brooklyn? Yeah. It was apocalyptic a couple of nights ago and now it's a beautiful fall day. I really hope you're not in a basement apartment. How was it? It was fine for me personally, I'm a few floors up, but there was so much—the last I heard a dozen people had died, transit shut down. On the night of the storm itself somebody I know was at Newark Airport, and they got trapped there for hours, because there were no flights, and the complex was slowly filling up with water. During the last big storm a couple weeks ago, I was heading to a friend's going-away party, and when I passed through Metropolitan, the G train stop, it smelled like raw sewage. All this infrastructure is rotting out. Yeah, it seems like a lot of people even in New York had no idea this was about to happen. My friend texted me and said, "My basement's flooded," and I was like, oh no, her pipe's burst, and then looked at Twitter and was assaulted by these apocalyptic images. I don't know if you feel this too, but I find one of the difficult things (among many) about being alive right now is this sense that nowhere is exempt from climate disaster. That if there were a place that was somehow environmentally safe, everyone would move there and it would no longer be safe, you know? It just rained here and the skies are clear but there's been wildfire smoke for days. My partner just ran out to get another air purifier—there was that sense of, better get one before they run out, and I hate finding myself in that mentality, that scrabble to protect oneself. I think that's what's behind the whole Peter Thiel thing—this right-wing fantasy of moving to New Zealand. Yeah, exactly. Just hunker down. It's applying that capitalist logic to life itself. Absolutely. It's so depressing. I was having this conversation with some friends recently: what do we do and how do we survive? There were four of us, two men, two women, and the guys were like, you prep, you get cans of food or whatever. And me and my female friend were like, "Why would you want to survive in such a world?" [laughs] What would be the incentive to stay alive in Peter Thiel's world, a world of squillionaires hunkered down in their cabins and the rest of us fighting each other to live? That kind of dovetails with the first thing I wanted to ask, which—I don't know where you're from originally in England, but Boulder is a very different landscape, different from New York as well, so I'm wondering if that's affected the way that you write at all. I'm from the southeast London suburbs, and I was just there recently, finally seeing my family again. It felt very—I hope this doesn't sound snotty—it felt small to me: I fear I've been spoiled on these extraordinary mountain vistas. I think it felt, small, too, in a miserably post-Brexit way: inward-looking, cramped. I don't know how it's changed me as a writer; I know it's changed the way I feel and think. I feel slower, I feel much more relaxed. When I go back and visit New York, I wonder how I ever got work done, because it's so noisy. It's a place of intense stimulation and excitement, and Boulder is of course a great deal sleepier, but it's been wonderful to be in a place that's quiet, and full of natural beauty. This is the first time in my life that I've had a room of my own to write in, and it makes such a difference to go into a space, close the door, and know that space is yours, a designated space for work. It makes me feel incredibly fortunate. I guess the way that being here has changed my writing is just having an office, which seems like an unromantic answer [laughs]. I'm writing something now which is not set in Colorado, so maybe my Colorado novel is to come. One of my friends keeps insisting I write a Western. Both of your novels are almost infatuated with New York City. They really are [laughs]. I guess you were still living here when you wrote the first one, but with Virtue, how did you summon that back up again? You mean summon the sense of New York while I was here? Yeah, I feel like I sort of became myself in New York—it's a foundational place for me. I had lived in London-proper for a couple of years after graduating, but I never felt the sense of... it's not ownership, it's more like, oh, this place gets me, and I get this place, the way that I felt as soon as I arrived in New York. I was just like: here it is. I think I moved to New York when I was 25, which is an impressionable age, and I felt like the city made me who I was. So it's still very fresh and accessible. Neon in Daylight is very much a New York novel, but with this one I didn't think I was writing a New York novel at all. To me the setting was sort of incidental, but the dynamics of the city certainly feature, and the beginning and the end are set in New York. I suppose with this one I felt like what was driving me wasn't place so much, as it was in the first book, but character. As soon as they'd become real to me, the engine was there. I didn't have to conjure the city consciously, the thing that was driving it was these people. It's kind of like, in Neon in Daylight the setting is its own aesthetic, and in this one it feels more sociological. It's really gratifying to be read like that, because I felt like I wanted to write a more grown-up novel than the first one, in which New York was not just, as you say, an aesthetic experience, but a place that was politically fraught as well. I was also curious about the shift in perspective, because your first book has a third-person narrator and the characters get introduced in this almost symphonic way, one by one, circling around each other. Whereas Virtue is first-person, more of a monologue, and I'm wondering why you chose to switch it up. I will answer the question properly [laughs], but the preface to the proper answer is that, whenever someone asks about choice, I always feel like, ah, it's not exactly choice. With this one I just had his voice in my head, unbidden. It was like this voice in the aether had chosen me for a moment, just jumped into my brain as its host. And then of course there was the choice to stick with it, and the choice not to shift into any other perspective, but Luca just seemed this compelling... presence to me. I also think there was something liberating about knowing that there would be no possible autobiographical confusion. I am absolutely not a young dude from Broomfield, Colorado. I think so much of writing is about shedding self-consciousness, following intuition, and allowing yourself to be strange and odd. To dodge the expected thing. By that I don't mean that people were expecting something of me, I just mean, in the work itself. I want it to be unpredictable, surprising, which is to say honest, and perhaps the vehicle of a young man as narrator made it easier to do all those things, because it was already removed from me. I was already inhabiting something strange and different. I had a lot of fun being a dude for four years, my shadow life as a young man. It's an act of madness to inhabit another person, but a fun one. I think there's also narrative contrivances that are kind of inherent to fiction, and first-person can lay them bare in a way that's sometimes obvious and annoying, like, oh yes, I just happened to find this cache of letters or whatever. But sometimes it also makes the whole design clear in a striking way. Yeah. I think one of the reasons I deployed this frame narrative, in which he's 34 and recollecting being 23, is that it seemed a way of doing first-person with some of the benefits of third-person, in that there was a sort of authorial voice working through the immediate voice of the young man—in other words, a double consciousness to the narration. It seemed to offer a malleability, whereby I could keep shifting, even within the space of a sentence, between the more reflective, older Luca and the young Luca who's gauche and ardent and overwhelmed by the world. I was thrown by that near-future vantage point. Was it always framed that way? You know, originally it was much further in the future, like, a moment of facing mortality. I couldn't make it work, it just seemed cheesy and overblown, and I was like, "Well, if this moment in his youth was so important, why would he only be telling the story now, when he's 85 or whatever?" I kept trying, but I couldn't convince myself. And then I thought about The End of the Affair, where the distance between what has happened and the point of narration is narrower, and that seemed emotionally truthful. As in, enough has changed in Luca's life that it feels like a different time, but there's still this intense emotional residue. It seemed more plausible that he would be revisiting this time and thinking about it. I guess I had this sense that he's narrativizing this moment almost in an exculpatory way, it's self-mythologizing while knowing, as this older man, that self-mythology is a feature of youth, and that way no wisdom lies. And there's the little echo of that original framework, one of your most extraordinary passages, in Luca's reverie of his own deathbed. Oh, yeah! I feel like I'm admitting all my secrets now, but that originally was just his deathbed, straight up. And of course it was so corny, I couldn't make it honest. My best friend read this very bad passage and generously, helpfully said, "This is almost like his fantasy of himself," and I was like, "Wait a minute, that's what it is!" This is him writing a fantasy deathbed scene, badly. It's a kind of false ending, I guess, one to do with wishfulness and self-fashioning. Yeah, it definitely fits with the... gnarled masturbation that he does, literally and figuratively. That's an intense phrase. I don't think you're wrong, but wow, yeah [laughs]. I really treasure good writing about clubbing—I didn't fully appreciate all the uses of dance music until my early twenties, which I think is true of Kate in Neon in Daylight as well. And I loved that passage where she's idling against the edge of the club: "It was a wall she found, a sallow wall, damp with moisture, but as she set her back to it the floor started to tilt, gently, some sick tease. When she blinked, she wished she hadn't: everything refracted and blurred, trailing echoes of itself, woozily haloed in gold." Is that a similar experience that you had? Well not that precise experience, no, but also I hear you say that and I'm like, oh my God, I'm so old, once I did drugs and went to clubs [laughs]. Although I guess none of us have been doing that over the past year and a half—for very good reason. My experience was probably pretty standard for people of my demographic; I had ecstatic, revelatory-seeming nights, a few in London, many more in New York. New York always just felt way more fun to me than London, still does. Like, a greater sense of possibility: a spirit of optimism and permissibility, rather than the defeatism and inhibition I perhaps unfairly associate with the UK. That novel feels like ancient history to me now—it was very much a novel of my twenties—but I do remember that one of the things I was thinking about was intoxication, in all its forms. You know, what was real and what was cheap and illusory. If you have what feels like a transcendent experience and it's been induced by taking ecstasy, is that any less meaningful than something I'm more likely to do now, which is hike to the top of a mountain at dawn? Or not at dawn, I need my sleep. Anyway. I think the answer is no, they're both valid—but I'm sure you've seen this too, we probably know a lot of people, we probably love a lot of people, who have become trapped in intoxication. So I don't want to be sounding blithe about what can be life-limiting or even life-ruining, but I had fun [laughs]. I hope that fun may return to us at some point. I do miss dancing. With any kind of intoxication there's this delicate balance or tension between feeling embodied and feeling weightless. I was at this friend's going-away party a couple of weeks ago, you know, molly-fied, and I didn't realize how much I had missed standing with people outside, feeling the individual beads of sweat on your skin against your shirt, hearing the muffled pulse of music coming from inside. Yes! That's beautiful. And when all of that is aligned it's just the best feeling. I think that's when I feel most at home in a body. But when those are misaligned, you don't realize how awful you're being or stumbling around blackout drunk, rampaging, unaware of what you're doing— You're right, it's a delicate thing, and I have a horror of being insensitive to other people, which is probably why I haven't gone totally crazy on intoxication, because that's just the worst. But it's exciting to see how much is being written about in terms of psychedelics, it seems like so many people are coming round to the therapeutic effects, whether you're taking them recreationally or in a more controlled way. A friend of mine right now is doing this ketamine therapy in a totally legit, controlled way, and it seems transformative. I'm like, I need to do more psychedelics before I die. Mushrooms are legal in Colorado, so I should get on it [laughs]. Weren't they one of the first states to legalize weed as well? There's dispensaries, right? Yeah. Ben, my partner, sometimes jokes, "If my 16-year-old self could see me now, living in a place where weed is legal, he'd be so disappointed in me for not being totally baked every day." I think weed isn't cool here now because it's legal. The last time I went home to Canada, where's it's legal nationwide, there's signs at the airport like, "Please declare your weed paraphernalia." I think Canadian travel regulations are the most uncool you can possibly get, so. It would be great if all drugs are legalized in our lifetimes. I'm sounding like some kind of crazy drug advocate, but maybe I am [laughs]. I feel like the great ambivalence at the heart of Virtue is complicity—have you read The Line of Beauty, the Alan Hollinghurst novel? There's a line towards the end of it, where a member of the Tory MP's family the protagonist has been living with says, "We always supposed that you understood your responsibilities to us." Embracing somebody and throttling them at the same time. And the characters in your book, they don't have that sort of political power, or even all of the wealth, but they are very comfortable, very much ascendant in the culture industry. Absolutely. I guess I'm wondering, how do you think complicity operates in that particular world, as opposed to, like, "Yeah, I'm just hanging out with these grotesque plutocrats and Margaret Thatcher." It's really interesting that you say complicity. A novelist friend of mine read this book just before it was published, at the same time as Sally Rooney's novel [Beautiful World, Where Are You], and she's like, "You and me and Sally were all writing about the same thing! It's complicity!" I don't mean to arrogantly align myself with Sally, who's such a fucking genius! But what I mean is, I don't think you or my novelist friend are wrong. I guess one of the questions that was really driving me from the start with this (outside of the novel, too; it'll be troubling me for my whole life) is how to live an uncompromised life in such a deeply compromised world. And of course it's not possible. Like, here's my iPhone, people in China maybe died to make this. If we investigate almost any part of our lives, and follow the trail, it so often leads to subjugation and unconscionable crimes against humanity [laughs]. I don't mean my laughter to be glib, it's just the absurdity of—how do you try to be a good person when the world is set up in this way? Should Paula and Jason, if they actually care, just give away all their money? And I suppose this ties to the question of—I think Luca makes it explicit quite early on in the book—the small world and the big world. This is actually how you and I kind of started this conversation. If you're Peter Thiel, you make your small world, you retreat to your bunker and just look after yourself and adopt a fuck-everyone-else mentality. And that, of course, is pure hell on earth. I probably sound pathetically idealistic saying this, but I want us to live in a world of mutuality and care and community, one in which we all acknowledge and honor our interdependence. When the pandemic began I had such a naïve thought along these lines: that this global disaster would wake us up to our commonality. So the big question for me was, how much attention does one pay to the small world, the world you can manage, your immediates and your home and your small community, and how much do you look outward to the civic and the political and the national, the international. I think Zara has chosen the latter, she's on a mission and she can't really form close bonds because of that. Whereas Paula is like, "Well, I've got my kids, and it's up to me to bring up these kids and make my art and that's what I'm doing." Luca is torn between these choices. All of us could be doing more, but we also I think have a duty to our own happiness. Particularly in those first years of the last administration, there was just this constant feeling of, am I doing enough? I've set up my donation to the ACLU and RAICES, but could I afford more? Should I be volunteering more? If I miss a march to go see a movie, does that make me a bad person? So we're all complicit. I mean, maybe there are a few people living off the grid, that's not exactly complicity, but it is a refusal of the world. The challenge is to find a way to be in the world that doesn't feel so desperately morally compromising, and I don't know how to do that. I'm trying [laughs]. And a lot of these galleries and little magazines and other institutions love to say the right things even as they also love union-busting, or not paying their workers enough to live on. Totally, I know. Last summer all these huge companies were loudly proclaiming "we stand with Black Lives Matter" while quietly paying the women who clean their offices, predominantly women of color, below minimum wage. We live in such an age of presentationalism when it comes to politics, as in, "let's make it look good"—never mind what's actually going on beneath the surface. Do you remember when one of the Whitney Museum's trustees got forced to resign, for being an evil—his police-equipment company was actually called Safariland, as if he were some pith-helmeted colonist. Several writers published a collective statement against him, with a line I just returned to: "The rapacious rich are amused by our piety, and demand that we be pious about their amusements." Mmm, that's a very good line. And I love how you describe that whole world in the first half of the novel, the countess who funds the little magazine and the elderly WASP editor. When you're writing things like that, obviously they're not precise analogues of anyone, but there's also a lot of... grist for that particular mill. Do you ever find yourself consciously filing details away...? Oh yeah, I'm just a glinty-eyed little magpie all the time. The crazy thing about fiction is that, by the time you've written it, you actually forget what was stolen from reality and what was purely invented, such lines become blurred. One friend sent me a beautiful email about the book, it's an email I will treasure, but I had forgotten that there is a scene—you know when they go to the square dance in Maine? I had totally forgotten that I'd sort of taken that from a real experience which I'd shared with her, not in Maine, the details changed. She said something like, "You were just hovering above it all the whole time," which is a nice thing to say, but it's slightly sinister too [laughs]. In transmuting reality into fiction, the fiction necessarily becomes more real to you than its originating material. My first years in New York, I was lucky in that my visa status was such that I couldn't work for American publications. So in a way this lent my social interactions a kind of... innocence, I guess? If I was talking to someone at a party, it wasn't like trying to get published in whatever magazine. I was just experiencing it in a slightly anthropological way, which I think all fiction writers do. It's fascinating to observe human beings. One part of Virtue I became slightly obsessed with was Luca's... sexual indeterminacy? Very well put, yeah. I had been describing him as a straight white guy, and then I was like, well, mostly straight. Straight-ish. There's that wonderfully oblique line about his later encounter inside the infinity room with the Japanese artist. It seems pretty clear that he's not straight, but maybe too much of his identity is bound up in that. Yet at the same time he's very clearly sexually obsessed with both halves of this artist couple. And they're kind of encouraging it, pushing and pulling. I guess I don't really have a question...? [laughs] Yeah, let's just talk about that [laughs]. Is that something that emerged while you were writing the book? I had a sense from the very beginning that he would be obsessed with these two. And then as it went on I wanted him to be more obsessed with Paula, or at least the sexual attraction was more pronounced with Paula, but that didn't preclude some sexual current between him and Jason. So often the choices, because these were choices, were about it not being precise. I didn't want anything to be simple. So I didn't want it to be that he's equally sexually attracted to these two people, I wanted his sexuality to be a little mysterious. I want it always to be complicated, uncertain, because that to me seems more truthful. That's the kind of fiction I want to read, mostly. I wanted to apply that principle to pretty much every character in every situation. For example, with Zara, she is this young woman of extraordinary principle who at one point rails against the heternormative beauty industrial complex, but I also wanted her to paint her toenails, you know? It's like, there are these minor, petty, inconsequential hypocrisies within her way of living, because she's a human being. Similarly, I wanted her to maybe be a little bit mean as well as smart. I wanted everyone to feel as real as they possibly could. And that, to me, felt like trying to dodge the received or the even vaguely stereotypical at every turn. But of course the problem with that is that you have to be believable, too, and I think it's a fine line to walk between cliché and the received on one hand, and the improbable or outlandish or completely unrelatable on the other. That was one of the many challenges [laughs]. I can't speak for straight people, but there's definitely couples that I know where—they're not inviting me to their beach house and I'm not becoming obsessed with them or anything, but I've definitely found myself going, am I attracted to both of you, or am I attracted to an idea of your life? Totally, exactly! I've had that too—it's like, I find you both sexy, but is what I'm finding sexy your couplehood, your life, or is it you as individuals? And very often I think it's the couplehood, two people who are really into each other and have extraordinary chemistry, they can often become attractive to you, because you kind of want to be them, I guess. Or at least be in on that energy in some way. I remember reading that Diane Arbus had this fantasy project where she would go into people's houses and photograph them while they slept. Or even when I'm catsitting, it's not like a fetishy thing, but I love seeing how other people live, you know? Oh my god, me too. When I was doing interviews, it would thrill me when the interview was at their house, because I'm just so curious. I interviewed Toni Morrison and I got there and I really needed to pee, and she was the warmest and realest, just a force of all that's good. She was like, there's the bathroom or whatever, and I was like, oh my God, I'm in Toni Morrison's bathroom. But it didn't need to be Toni Morrison, it's not that she was Toni Morrison, it's just that thrill of being in someone else's space, seeing how other people live. I think that's what drives me as a novelist, the fascination with other people. I'm just ravenously nosy all the time. Do you think if Luca ran into either half of that couple individually, would he still have become obsessed in the same way? I think not to the same degree. It is about the heat of them as a couple, as well as who they are individually. It's almost like, the whole domesticity of it feels very conventional on one hand, but then there's the third party making everything faintly perverse. Absolutely. I think you kind of alluded to this earlier: he dynamizes their relationship. They're getting off on knowing that he's awed by or attracted to the two of them. The erotics are triangular. There's that passage where he feeds a handheld ice cream to Paula... Oh yeah, I wrote "Magnums," and my wonderful editor Cal was like, with a little blushing face in the margins, "Do we need to specify ice cream, not condoms?" He's simultaneously wrapped up in the physical response and watching it happen. Exactly. That's narration, right? To traduce Wordsworth, it's horniness recollected in tranquility. This goes back to what we were saying about the dual voice, the simultaneity of the self and the narrated self. Virtue uses Cy Twombly's paintings as semaphore for the flush of infatuation. What elicited that association for you? Is there any other art hanging over the novel in a similar way? So, this will sound like a bafflingly oblique answer, but I often think of John Jeremiah Sullivan writing about Whitney Houston. It was just a brief thing after she died, and at some point in this highly thoughtful, intelligent piece of critical appreciation, he says something like, "her voice was so good." The sentence is that simple, unadorned and, in a way, gorgeously thoughtless. It seemed to be a humble recognition of the way in which some things—certain paintings, infatuation itself, the miracle of Whitney's voice—are beyond intellection. A person can cerebrate over abstract art, for example—a worthy enterprise!—but when they get in a room with a Twombly canvas they might discover thinking goes out the window. The novels I love most are dynamized by this tension, between the felt and the thought. What are you working on right now? I'm working on... well, I hope it becomes a novel. Right now it's just a messy Word doc, so I feel a bit superstitious about declaring it to be a third novel, but I hope that's what it becomes. It involves a British man who becomes a Hollywood actor…