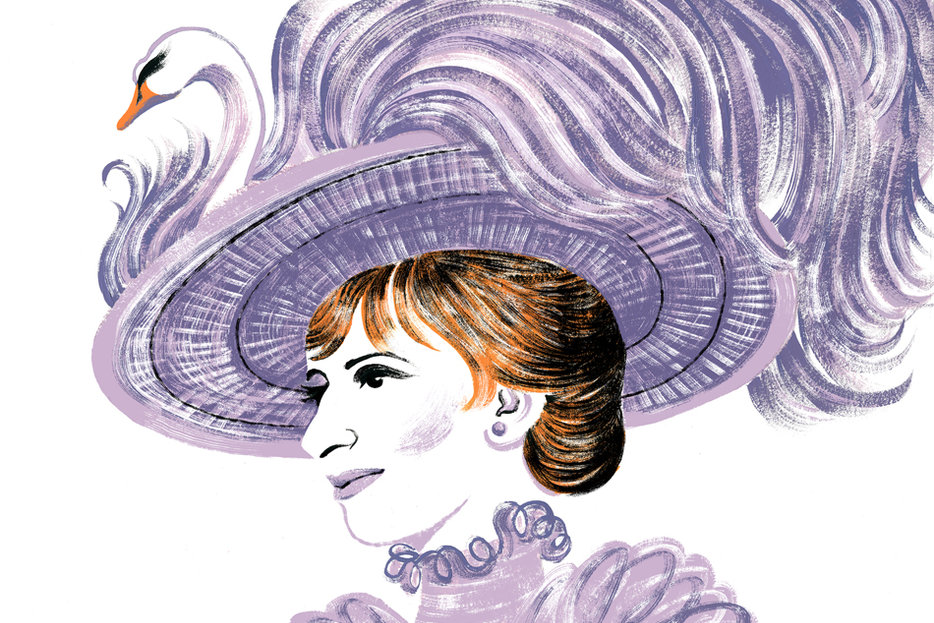 In her fifty years on screen, her palpable desperation to be liked has moved audiences or grated on them. But she projects something constant and knowable—the marker of a true star.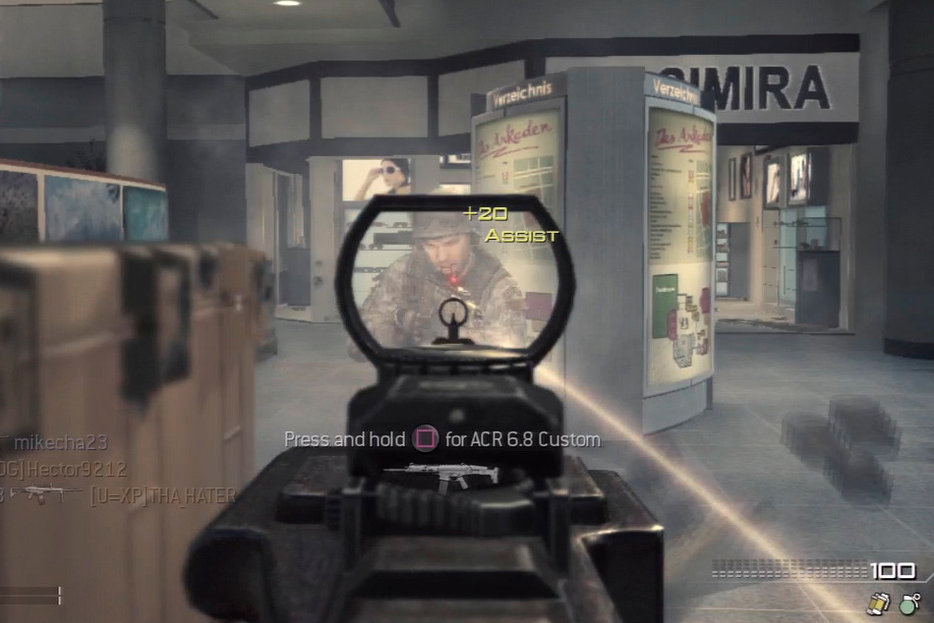 America's mass shooting epoch is new, but the specific arguments about the role of video games in generating real violence are an escalation of old, cyclical debates.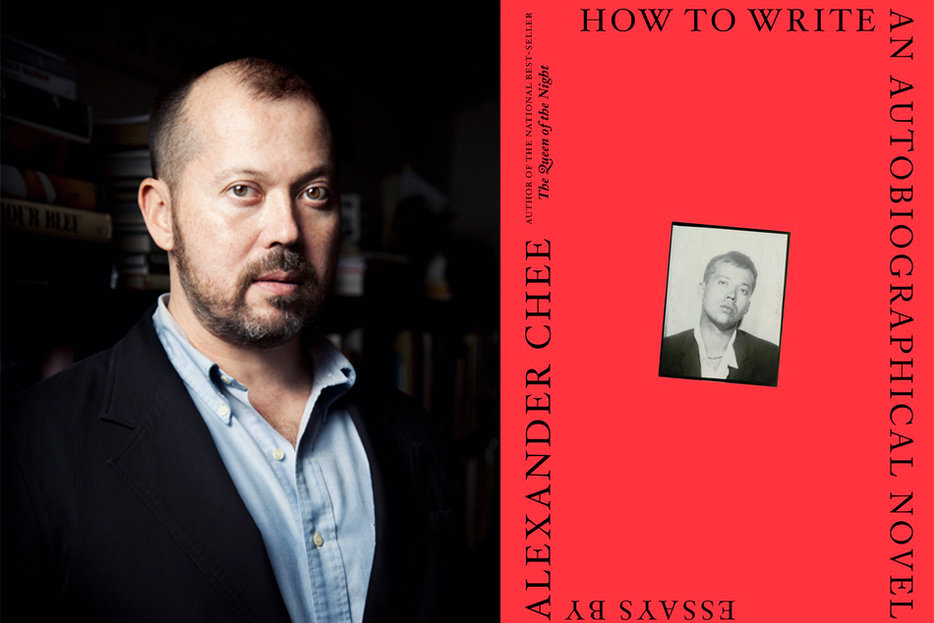 The author of How to Write an Autobiographical Novel on reading Tarot cards, working with traumatic material and why writers timeshare their bodies.
Latest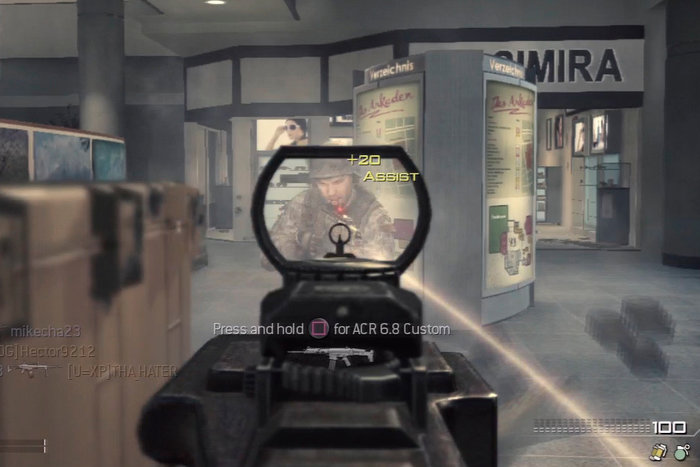 America's mass shooting epoch is new, but the specific arguments about the role of video games in generating real violence are an escalation of old, cyclical debates.
After the Parkland shooting, President Trump blamed the murders on violent video games. In practice, this meant hastily setting up a summit with executives from video game companies, members of congress, and representatives from conservative think tanks at which the president played an 88-second supercut of violence in video games including Fallout, Wolfenstein, Sniper Elite 4, and multiple titles from the Call of Duty franchise. After the video played, Trump reportedly turned to the assembled parties and said, "This is violent, isn't it?" There were few, if any, actual policy options on the table, and it seems unlikely that the video game industry will take any of Trump's suggestions. Which is to say, it was yet another installment in a long history of empty political controversy over games, and the latest iteration of an endlessly replicable and largely meaningless discourse. In the era of mass shootings that has followed since Columbine, a recognizable pattern has emerged. Activists call for gun control measures while politicians respond that, actually, the shooting happened because of cultural decay exemplified by the shooter's love of violent video games, or movies, or TV shows. (In the case of Columbine, a debunked rumor claimed that Eric Harris created custom high school levels for the game Doom.) Then, news outlets and "experts" push back, using social science research to "prove" that there is, in fact, no connection between violent games and gun violence. This has become the standard talking point in response to the argument against violence in culture: to completely deny the possibility that it might contribute to the strain of the national subconscious that perpetually asserts itself in blood. There are many, many other factors that contribute to the frequency of mass shootings—access to firearms chief among them—but they exist within a broader ecosystem of contributing factors, rather than on top of or before them. People will tie themselves into ideological knots defending their stances on this cultural issue; even The Los Angeles Times published an op-ed arguing—to what audience?—that Antonin Scalia, of all people, would oppose the link between violent games and violent actions. (To be fair, American courts have repeatedly protected the existence of violent media as a form of expression: the Columbine victims' families' lawsuit against entertainment companies was dismissed by a judge.) And while Columbine occurred at a particular moment during the rise of now-omnipresent shooter games, it happened a few years after Joe Lieberman's Mortal Kombat hearings, which led to the creation of the ESRB rating system. America's mass shooting epoch is new, but the specific arguments about the role of video games in generating real violence are an escalation of old, cyclical debates over the influence of culture on consumers. Writing in The Atlantic in 2013, Alexander Abad-Santos took this systemic view by articulating shooters' obsessions with games as a "symptom" of deeper issues. Among those issues: depression, which Abad-Santos suggests may be comorbidly linked to playing video games—they exist in a vicious cycle. One could think of any number of other psychological or moral issues that might exist in a similar relation. Abad-Santos describes these arguments as a "race to pin the blame," which certainly captures the feeling of watching conservatives shout about games in the wake of a shooting. Frequently, pushback against calls for censorship (correctly) describe these crusaders as using video games as a scapegoat, putting up a smokescreen for a gun lobby happy to blame America's mass shooting hobby on anything besides easy access to guns. (In 2012, the NRA's Wayne LaPierre literally described video game companies as "a callous, corrupt and corrupting shadow industry that sells, and sows violence against its own people.") But defenders put an enormous amount of time and energy into disproving any possible link between violent video games and violent actions. This effort is not only impossible, it has the effect of obscuring a much bigger issue and admittedly more difficult set of questions: Not whether culture can influence people at all, but how it does, and how we should respond to it. Because of course it can—that's the whole point of culture. If you've been moved by the sadness of Call Me By Your Name, repeated a joke from a book, or used the phrase "Sam and Diane" to illustrate and simplify the complexities of a real-life romantic entanglement, culture has acted upon you in some way. Even the commonly cited social science research suggests that there is a more pervasive, complex way of understanding the influence culture has on people than simply saying a movie or game can cause someone to act in a certain way. Writing for The Guardian, Katherine Cross summarizes: "What has been clear to social scientists for a long time is that the 'monkey-see-monkey-do' model of media influence is a fiction. They may influence passive behaviours such as stereotyping, but they absolutely do not cause active, violently antisocial behaviour like murder." People who instinctively deny the capacity for violent entertainment to contribute to violent actions—broadly speaking, the type of liberal who earnestly tries to respond to obviously disingenuous criticism with a set of numbers—are quick to recognize culture's capacity to influence people in many other cases. The president's brain has been rotted by cable news, and his election was in part the culmination of reality television and the twenty-four-hour news industry's influence on American culture. (True.) Representation of marginalized people is valuable. (Also true.) It's cool to wear things because Rihanna wore them. (Absolutely, one hundred percent true.) There are even cases where many people who otherwise resist any attempt to link culture and violent behavior are willing to admit that art might negatively affect people who watch it, as in cases of reasonable public outcry against works like Zero Dark Thirty or American Sniper, which glorify not just violence, but the use of violence by the American military. One other example, that demands some regulation: depictions of smoking, which the MPAA seemingly does take into consideration—at least, sometimes. Why, then, is it so difficult to admit that there might be something wrong with not just the amount of violence we're exposed to, but also the way we're exposed to it? Admitting the very possibility does not, of necessity, enjoin us to the conservative conclusion that video games are "really" the problem instead of guns, or inequality, or racism, or untreated mental illness, or any of the thousand institutional and systemic factors that produce alienation and pain. In an interview with The Outline, academic Alfie Bown puts it succinctly: "games like GTA create the appearance that there is a desire to do such things, whether we do them or not." This is true of all culture, which stretches the imaginative bounds of what human life can and should be, even if that stretching does not happen in an especially "serious" direction. The existence of Grand Theft Auto gives us the potential to imagine an infinite, consequence-free crime spree. The existence of Fate of the Furious gives us the potential to imagine a chase between Vin Diesel, Dwayne "The Rock" Johnson, and a submarine piloted by Charlize Theron. Our decades of argument about violent video games, movies, and television shows has produced a full archive of denial, but it's just one part of a broader conversation about culture and art's potential to influence consumers, a topic that dates all the way back to Plato, whose work repeatedly cast aspersions on playwrights, musicians, and artists because their work could potentially corrupt the youth. (It's easy to be dismissive of Plato's concern with censorship, but he had at least some skin in the game—one of the crimes Socrates was charged with, and eventually convicted of, was corrupting the youth of Athens with his words.) Culture, like most human actions and interactions, exists as a constant, chaotic series of feedback loops. Symbols—Batman, Master Chief, Carly Rae Jepsen—acquire meaning and force in part because they have been invested with it by people who then transmit it to others. The simple fact of acknowledging this power, again, does not require us to take any course of action other than continuing to be honest about our tastes, our judgments, and our sense of ethics. We protest or otherwise disparage politically objectionable works like Eli Roth's airless, gleefully cruel Death Wish remake because they do have power—even if that power merely lies in making the unimaginably horrific seem bland and boring. And, of course, part of the influence of these works is a result of communicating the sensibilities of their makers—people who, as we are becoming ever-more aware, are frequently monstrous. Blaming eruptions of tangible, physical violence solely on culture is obviously misguided at best and disingenuous at worst. If pressed, I suspect most people would agree that there is at least some cultural influence at work here—but I doubt they would be willing to say what, exactly, it was. For years, I found myself instinctively, reactively arguing in any and all situations that there was no reason to even have the discussion. And therein lies the problem. We may all be willing to admit that culture has some influence on people, and that that influence might not be especially salutary. But it's rare for people to earnestly, enthusiastically, and honestly take the next step—identifying what culture has a bad influence, how that influence exerts itself, and how to avoid it—because that seems like playing on the turf of the zealots. Learning to speak this language, developing our taste and sensibilities and, yes, our moral awareness, until we can confidently say that something is bad for the soul, is of the utmost importance. This is not an easy task. It requires a clear-sightedness that can be unpleasant at best and downright incriminating at worst. All of us love culture that is not strictly good for us—it's part of being an embodied, frail, chemical-fueled human. Whether it's The Walking Dead, The Real Housewives, or the collected works of Woody Allen, the task before people who care about culture is not to expunge anything we think might be bad for us. Doing so would be impossible, and even thinking of it as an option is part of a creep toward reactionary haze. The goal is to say why those things are bad, and if we continue to consume them anyway, then to at least admit that that is what we are doing. (Consuming mass media is, essentially, one big ethical cheat day.) The task before us, then, is to do honest and thoughtful criticism. To start, this means being willing to agree that even meaningful, important art can potentially have an unpleasant effect on the soul, and that consuming such art (and even liking it) doesn't make you or anyone else, of necessity, a bad person. It means acknowledging not just the text of a work by itself, but also the conditions under which it is consumed, and the people doing the consumption. Grand Theft Auto, played in isolation by someone already inclined to antisocial behavior, is more likely to contribute to an outburst of violence than Grand Theft Auto played by fans of open world games who just like driving around listening to the radio stations. And an obsessive player in Sweden will take away different things than an American, though they are both interacting with the same coded scenario—it's hard to make these sorts of moral judgments, and doing so effectively requires being attentive to all of the different contexts that weave together into a single experience. And it means centering our work on how a work of art represents and asks us to engage with something, rather than simply on what is being depicted. It would be impossible to account for all of these factors in a single sweeping piece of criticism, but that's the point. The top-level debate about "violent video games" says nothing about this violent video game, whether that game is Doom, Halo, or Assassin's Creed. There are absolutely games with more superficial gore that manage to present their subject matter in complex, ethically thoughtful ways—or, at least, more directly politically argumentative ones—and heavily pixelated, relatively bland ones that are far more insidious. (NRA: Practice Range was unceremoniously removed from the app store.) Talking about senseless murder in action movies doesn't mean anything until it becomes a conversation about specific works. Nikolas Cruz, the Parkland shooter, reportedly played video games for up to fifteen hours a day. Does the president know what games? And if Trump did know what games Cruz played, would he or anyone else engaged in our public conversation about mass shootings have the cognitive tools to effectively consider how those games influence and shape players? If we are committed to honesty, and to not being wrong-footed by bad-faith ideologues, we have to be willing to take up those questions ourselves, and to say that, for example, the Call of Duty series may consist of mostly cookie-cutter, interchangeable games that flatten violence—but that this doesn't mean it's capable of getting single-handed grip on someone's mind. Instead, it means that artists in all fields have an obligation to grapple more seriously with how they depict violence rather than avoiding the question, and to do so in a setting free from interlocutors like the president. "This is violent, isn't it?" isn't an open question, really. (It is.) But part of the answer to the bigger question—if we'll ever stop finding ourselves in this situation of not being able to effectively talk about mass death—rests on whether we can start to do the work of asking how, and why.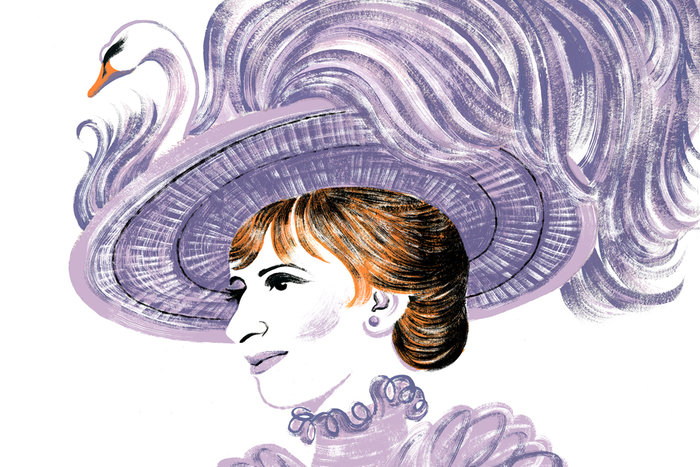 In her fifty years on screen, her palpable desperation to be liked has moved audiences or grated on them. But she projects something constant and knowable—the marker of a true star.
As a thirteen-year-old girl in Flatbush, Brooklyn, Barbra Streisand would spend her Saturday afternoons huddled in Loew's Kings Theatre. It was a paradise. She couldn't resist those comfy seats, air conditioning, gigantic ice cream cones, and double features. The movies allowed her to live out a fantasy the rest of her life couldn't offer. Home was certifiably miserable. Her father died three months after her first birthday, and her mother Diana married a man, Louis Kind, who liked to berate her. He liked to call her ugly. So, the movie theater was a refuge, insulating her from the merciless taunts thrown at her in school and at home. She vowed, as legend would have it, to have her name up on the marquee at any cost. "It was me up there and those men were pursuing me!" she would reportedly mutter to herself as she walked back home to the housing projects on Newkirk Avenue where she lived. It worried those closest to her. Her mother, Diana, "couldn't fathom why she wanted to be famous," Streisand would later tell an interviewer. But hers was a determination not even a mother could stifle. Maybe her mother's worry just made her more determined. It has been fifty years since Streisand, draped in a leopard and mink coat, coyly glanced at a mirror and uttered her first words on film: "Hello, gorgeous." She'd say them again when she stepped foot on the stage of the Dorothy Chandler Pavilion in April 1969. Her debut was a home run; she won an Oscar for Best Actress on her first try. She would go on to make nineteen films throughout her career, directing three. The most recent of her film appearances is 2013's The Guilt Trip, a mom-son road comedy in which she starred alongside Seth Rogen. The film's distributor, Paramount, expected her to get a Golden Globe nomination for Best Actress in a Musical or Comedy, so much that it prematurely aired an advertisement proclaiming that Streisand was a nominee before the nominations were even announced. She was not nominated. Streisand did manage to get one nomination that season, though: a Razzie for Worst Actress. Take it as a sign that Streisand's career on film is a study in baffling asymmetry, bracketed by the highest and lowest possible distinctions that can be conferred upon anyone. It's easy to see why she divides critical opinion so sharply. Streisand performs in italics; she is, by design, incapable of receding. As a director, she puts herself where she believes she belongs: front and center. She can be a film's greatest asset or its fatal flaw. To actress Anita Miller, an onlooker in Streisand's early acting classes as a teenager, Streisand acted with the ferocity of "someone who had been starved." Miller was correct. In her best and worst performances, Streisand channels a palpable desperation to be liked. Her presence implies that she has been deprived of something vital somewhere in her life—nourishment, care, love. This quality can move audiences or grate on them. But she always projects something constant, knowable, unfluctuating. This is the marker of a true star. Throughout her career, Streisand's detractors have ambushed her with adjectives most of us wouldn't want attached to our names: egomaniacal, controlling, self-absorbed, caustic, shrill, difficult. Perhaps this is an example of the anti-Semitism and sexism that run deep in American soil. Perhaps her own behavior warrants that reputation. It says a lot about an artist's power when she can inspire both such ferocity of devotion and spirited hostility. Her trajectory invites you to consider writerly clichés. She is the fulfillment of the American dream, the ugly duckling turned swan, the unlikely star. She demolished every odd stacked against her, giving America a story as easy to root for as it is to tear down. There are currents of subversion in her star persona. On screen, she is the misfit who normalizes her difference by constantly reminding us of it, toppling the very powers that sought to destroy her. Streisand inverted the predominantly WASP-oriented conceptions of female superstardom, offering, as an alternative, "that double whammy of Judaism and Brooklyn," as biographer Neal Gabler once put it. Gabler would speak of entering the very exercise of writing a biography of her with ambivalence about Streisand's career, aware of her import yet unswayed to parrot the unceasing fandom she inspires. Yet he emerged from the pursuit fully converted to her charms. There is something about Streisand on film that fosters this allegiance and tugs at our most basic sympathies, compelling us to rationalize the appearance of self-obsession. Fifty years ago, she asked us to see what she saw in herself, to believe in her. Some of us still do. * "I don't know what other actresses do," Streisand would say during the filming of Funny Girl in 1967. "Do they just sort of stand around … like mummies, get dressed, get told what to do, move here, move there? That can be pretty boring." She'd played the role of Fanny Brice nonstop on Broadway since 1964. What could her director, William Wyler, possibly know about the role that she didn't? And so, she'd be fidgety on set, adjusting lights and getting angry when her costuming wasn't finished in time for her to begin shooting. Streisand began filming Funny Girl in August 1967, at the tail end of a seven-year period during which she became America's top-selling female singer. Born Barbara Joan Streisand in 1942—she dropped the second a in her first name in 1960—she left Brooklyn the minute she finished high school at the age of sixteen and moved across the East River to Manhattan's Theater District. Life wasn't easy for her in those days. She got by on unforgiving odd jobs, from operating switchboards to working as an usher for The Sound of Music at the Lunt-Fontanne Theater. But she pawed her way onto Broadway. She took acting classes. She worked the nightclub circuit and parlayed those stints into off-Broadway shows. She landed on Broadway, eventually, and knocked everyone's socks off with a Tony-nominated supporting performance in 1962's I Can Get It For You Wholesale as a fifty-year-old Miss Marmelstein, a role Streisand played at nineteen. She signed with Columbia Records in 1962. By 1965, she would record three albums and win three Grammys. She guest-starred on The Judy Garland Show in 1963. In 1964, she would begin her wildly successful stint on Broadway's Funny Girl as entertainer Fanny Brice. That same year, she signed a CBS contract for ten hour-long television specials. And her face, once an object of derision, landed on the cover of Time and Life Magazines and inside Vogue and Harper's Bazaar. It was quite a face, one unlike any America had seen before. "Streisand came onto the scene and rewrote the rules of beauty," biographer William Mann tells me. "She wouldn't change her nose. She wouldn't change her name. She was as unambiguously Jewish as you could possibly be. She would not compromise a single part of herself." In Hello, Gorgeous: Becoming Barbra Streisand (2012), Mann traces her formative years before film, demonstrating how, for Streisand, Broadway was merely a pit stop to Hollywood. In conversation, Mann insists to me that Streisand has not quite gotten the respect she's yearned for, and certainly earned the right to, in film. "She's always sought respect for something else [other than singing]—as an actress, as a director," Mann tells me. "She has the most amazing voice of all time, yet she'd always say, I didn't work for that voice. It just sort of came to be. I've worked at being an actress. I've worked at being a director." To Streisand, Mann explains, acting was more demanding than singing. It required restraint, discipline, effort. Acting was work. * Streisand challenged convention surrounding American female stars in cinema. 1967 was a watershed year, a moment of tectonic change in American movies. Filmmakers like Mike Nichols (The Graduate) and Arthur Penn (Bonnie and Clyde) were injecting newer, more dangerous blood into a studio system creaking beneath its own ballast. Streisand was an agent of change. "The late sixties were a moment when stars who didn't look like movie stars of old—for instance, Dustin Hoffman in The Graduate—were suddenly staking claim to the public's attention," Mark Harris, author of 2009's Pictures at a Revolution, writes me. "Streisand was one of those stars, and she also exuded a kind of forthrightness—a comfort with her talent, with her voice, with her power—that was perfectly timed to the end of the studio system. Unlike many of the young actresses who had been rising in the decade before her, Streisand didn't seem molded, shaped, or tamed by anyone. That was an important part of her appeal." In Funny Girl, Streisand imbues klutziness with majesty, giving the most minute of emotional inflections a sense of grandness. She even projects this in moments of humor. "That color looks wonderful with your eyes," Nicky Arnstein (Omar Sharif) says to Streisand's Brice, a total babe in lilac. "Just my right eye," she quips. "I hate what it does to the left." Funny Girl is a classic star vehicle, the kind one may have found, say, a Susan Hayward in, once upon a time. Indeed, elements of Streisand's persona recalled a bygone era in American cinema in this period of so many tidal shifts. Streisand both embodied these changes and pushed against them. "Funny Girl was, in many ways, a classic star vehicle, but Streisand wasn't a classic star," Harris says. "Audiences weren't used to seeing someone like her in an expensive, plushly appointed traditional studio musical. To take someone who, a decade earlier, might have been relegated to a career as comic relief or the heroine's wisecracking best friend and put her at the center of a romantic musical was a revolutionary act, even if in its plot particulars and style, Funny Girl wasn't a particularly revolutionary movie." Revolutionary or not, Streisand won the Oscar for Best Actress in a tie with Katharine Hepburn for The Lion in Winter and, afterwards, wandered through musicals built around her persona—Hello, Dolly! (1969), On a Clear Day You Can See Forever (1970)—where she was the main attraction. In Hello, Dolly! she was, at twenty-six, flagrantly miscast but still magnetic as Dolly Levi, written as a widowed matchmaker in 1890s New York. Carol Channing, an actress twenty-one years Streisand's senior, had originated the role on Broadway. Funnily enough, Channing had also beaten Streisand out for a Tony Award for Best Actress in a Musical for Hello, Dolly! in 1964. The films were non-starters, financially and critically. Don't blame Streisand; the American musical was in decline, considering the failure of all the musicals surrounding it, like 1969's Sweet Charity with Shirley MacLaine, 1968's Star and 1970's Darling Lili with Julie Andrews. Not even America's biggest star could save this bum genre. Evidence of Streisand's growing range came with a triumvirate of comedies: 1970's The Owl and the Pussycat and 1972's What's Up, Doc? and Up the Sandbox. She plays, respectively, a sex worker, a conwoman, and a Manhattan housewife who, in the midst of her third pregnancy, loses herself in surreal fantasies that include hooking up with Fidel Castro and aborting her baby. In each, hers is a magic that seems nearly impossible to deconstruct, because her energy is so singular, her comic timing note-perfect. "I think she has enormous range," her Up the Sandbox director, Irvin Kershner, said of Streisand's abilities. "I think she could do anything." Her second Oscar nomination for acting would arrive for 1973's The Way We Were, Sydney Pollack's atypical love story of a Jewish woman with Marxist politics and a white bread, dreamboat goy (Robert Redford) who first meet in college in the 1940s. At its heart, the romantic drama is treacly, its politics half-baked. Though it is just under two hours, the movie also feels quite long, zigzagging across eras with a lopsided sense of continuity. The film itself has an undeniable pull largely because of Streisand, though. Katie Morosky is a consummate Streisand heroine, a character who contains what may be the fullest distillation of the Streisand persona in dramatic form. The Way We Were's finale, in which Katie looks at Redford's new shiksa girlfriend and proclaims, "Your girl is lovely, Hubbell," is a line that's practically sewn into America's shared cultural consciousness. But there's another scene that stands out even more. It's just after she offers to have Redford's character stay the night because he needs a place to crash, even though they haven't hooked up yet; their attraction had heretofore been expressed in covert glances. Here, though, desire practically spills out of her as she begs him not to leave. "You can't, you can't. I've got steaks and baked potatoes and sour cream and chives!" she wails, groceries in one hand, a bouquet of daisies in the other. "Salad and fresh-baked pie. I would've made pot roast—I make a terrific pot roast—but I didn't know whether you've ever had pot roast, whether you like pot roast. Either way, it should've been made the day before. You can't go yet! You've just gotta stay for supper. That's all there is to it." Streisand approaches the scene with a near-comical sense of anxiety, running through her lines with the fury of an Olympic sprinter. She treats it as if Katie might just die if Hubbell doesn't stay for dinner that night. * Unfortunately, Streisand's best dramatic work would largely be behind her after The Way We Were. She lost the Oscar; in an earth-shaking upset, Glenda Jackson won, her second, for A Touch of Class. Streisand's next few films were middling. She followed The Way We Were with 1974's For Pete's Sake, a comedy where she was game and appealing, and then reprised the role that made her a star in 1975's Funny Lady. Most of the films she made after For Pete's Sake—Funny Lady, 1976's A Star Is Born, 1979's The Main Event—were Streisand vehicles where other passengers were basically nonexistent. Stories of Streisand's on-set difficulties, her tendency to war with her directors, grew more intense in this period. A Star Is Born was, in particular, a plagued production. "A Star Is Shorn," a January 1975 cover of New Times Magazine declared, bearing an illustration of Streisand's bald head. Inside was a scathing story that alleged Streisand had almost single-handedly turned the production, a remake of the 1937 movie that was also remade in 1954, into "Hollywood's biggest joke." To make matters worse, just before its December premiere, the film's aggrieved director, Frank Pierson, penned an extensive cover story for New West Magazine (and, later, a modified version for New York Magazine) titled "My Battles with Barbra and Jon." The latter referred to Jon Peters, Streisand's boyfriend who produced the film along with her. The story contained allegations of Streisand's explosive temper. In the space of a few thousand words, Pierson confirmed every rumor about Streisand's behavior as a megalomaniac. The film was a smash success financially. But absent from A Star Is Born, and other performances in this period, is the sense of vitality and charge that made Streisand so unique and watchable. Even her fans were growing bored. "Again as Fanny Brice, Barbra Streisand is no longer human," Pauline Kael, an early Streisand advocate, would write in her review of Funny Lady. "She's like a bitchy female impersonator imitating Barbra Streisand." Hell, she herself was growing bored. "Her commitment was not one-thousand percent to the film," her Funny Lady director Herbert Ross would say. "Funny Lady was virtually a movie that was made without her." * Something about the Streisand America had grown to know and love had changed. She hadn't exactly flat lined, though; financially speaking, she reigned supreme throughout the decade, as critic Molly Haskell tells me. What drew audiences to her so continually? Maybe it's the fact that Streisand was, in some skewed way, her era's Doris Day, Haskell says. Doris Day was code for that "creaky, sort of prurient cinema in the late fifties and early sixties [new filmmakers] were trying to get away from," Haskell says. "Streisand was a persona. In a funny kind of way, she's both Doris Day's antithesis and an analogue. They both had fantastic musical gifts and began as singers, they both took naturally to the camera. They both had defined personas." Hollywood was changing even more aggressively into the late seventies. Directors like Francis Ford Coppola and Martin Scorsese wanted to get away from old-school Hollywood glamour with its stylistic flourishes, from careful and delicate framing to Vaseline lenses. With this shift came a total disruption of the conception of what a star could be, what a star looked like. Streisand suggested the edginess of an outsider, yet there was something confident and brassy about her that held appeal for mass audiences. There was a touch old-school about her, too, her glamour. For Streisand, like Day before her, came with her own persona and packaging. Audiences knew what they'd get once they stepped inside the theater and the lights dimmed, and that was reason enough to go to the movies. * "What the hell does Barbra Streisand know about directing or editing a movie?" The New York Daily News would ask in its pan of A Star Is Born. The production of that film had, per Pierson's notorious cover story, been surrounded by rumors that she even insisted on directing portions of the film herself and demanded she receive co-director credit. "I've directed at least half of this movie," she reportedly told Pierson. "I think I should have the credit for it, don't you?" She knew quite a bit about directing, it'd turn out. With Yentl, her 1983 directorial debut, Streisand demonstrated she could more than hold her own with the men who'd directed her before. Maybe she was better. Streisand had been directing herself in one way or another since 1968. Sure, she'd developed a reputation for tinkering and meddling with a director's vision. "Barbra's Directing Her First Movie," a New York Magazine story from April 1968 by Joyce Haber joked. But she'd always felt she'd guided herself to her best work, her directors be damned. "I never thought about it back then," she told Stephen Holden in 1991 around the time of the Prince of Tides' release, "but I was always directing. I always saw how things should be." She'd been fighting the itch to adapt Isaac Bashevis Singer's 1962 short story, "Yentl the Yeshiva Boy" since she first read it in 1968. Streisand was utterly transfixed by this story of a shtetl girl in early 1900s Poland who wants to study the Talmud. She faced funding and distribution roadblocks, with Orion Pictures backing out after the titanic failure of 1981's Heaven's Gate, until United Artists stepped in. There is something enchantingly preposterous about the notion of Streisand, 40 at the time of filming, playing a teenager in Yentl. But she affects anyway. Streisand exhibits a lightness of touch as a director, threading musical numbers with grace and ease into the film's tangled story of a teenage girl who cosplays as a yeshiva boy. Her performance relies on trademark Streisand mannerisms, like line readings that scale from leisurely to frantic within seconds, but the performance is gentler than the ones she'd given in the years prior, even in 1981's pleasant but unremarkable comedy All Night Long. Yentl suggested that perhaps Streisand knew something her previous directors didn't, that she could tap into reserves only she knew she had. The film was a critical and commercial juggernaut. Reviews were largely glowing, even from those who'd been hard on Streisand just years before. "In a Star Is Born and The Main Event," David Denby would write in his 1983 New York Magazine review of the film, "Movies she starred in, produced, but did not direct, Barbra Streisand seemed to be transforming herself into a monster right before our eyes. The aggressive yet tender funny girl had become hard, blustery, and greedily insensitive." But Denby had exceedingly kind words for her directorial debut. To him, Yentl represented a comforting return to form. "[T]he sweetness and even delicacy of her finest moments as a young performer have returned, taken fresh root, and really flowered," he would observe. There's a sense, within these reviews, that Streisand was coming into her own after years of creative stasis, reinvigorating her career. "In fact, it's possible that Streisand's directing ability … may transform her movie career," Gary Arnold would write in The Washington Post. "Ironically, in the process of portraying a girl who aspires to a privileged position traditionally reserved for men, Streisand may have created a new professional and artistic role for herself." For Streisand's critics, though, this wasn't enough. Bashevis himself was no fan of the end result. "Miss Streisand is always present," he would say in the New York Times. "While poor Yentl is absent." She could not win. The Razzies pelted her with a nomination for Worst Actor (not Actress, for the body couldn't possibly make a joke in good taste). The greatest insult of all, though, may have been her omission from the list of Best Director nominees at that year's Academy Awards, in spite of the fact that she'd managed to outright win in the same category at the Golden Globes. Her absence from the Oscar list would blunt the triumph of her being the first woman to win a Golden Globe for directing. It provoked mass outcry, and its effects linger. Streisand would tell Variety earlier this year that she simply saw her omission as "strange," for it revealed "the sexism. I thought by not being nominated, I put a spotlight on the issue. I thought, 'Wow. This is so transparent.'" Streisand became, in other words, a martyr for the cause. This was no more apparent when Streisand presented 2010's Best Director Academy Award to Kathryn Bigelow, the first woman to win the category. Going into that night, Bigelow was the perceived favorite to win. Seeing Streisand on that stage seemed like a symbolic compensatory gesture for the directing nominations that could've easily been hers. She wouldn't direct her second movie for eight more years; in that intervening period, she acted in 1987's Nuts, based on a 1979 Tom Topor play about a call girl who's a survivor of serial sexual abuse at the hands of her stepfather. This truth trickles out as she stands trial for murdering a client. The role is the kind that could collapse in the wrong actor's hands. Sadly, that's exactly what happens with Streisand. It's a role that is gerrymandered to engender audience sympathy—or, if you're an utter cynic, to win awards. She studied hard for it, reportedly hanging around sex workers and mental institutions in Los Angeles; the result is a highwire, strident performance. Even though reviews were charitable, commending her for playing against type so strenuously, time hasn't been kind to the performance. Streisand is unable to break from her persona, delivering grandstanding monologues in search of an Oscar. As she was filming Nuts, Streisand found herself drawn to adapting Pat Conroy's 1986 novel The Prince of Tides. Conroy's was a dense, diffuse novel about Tom Wingo (Nick Nolte), a man from South Carolina and the ghosts from his past he carries with him as an adult football coach and teacher; putting this story to film was a Sisyphean task. The film has its grace notes, but much of it is indefensibly maudlin and earnest, operating on a superficial understanding of its principal character's trauma that pivots around an event buried in his past. In one scene, Streisand's character, in the role of Wingo's therapist-turned-lover, throws a dictionary at her patient's head in an accidental fury. Streisand pitches another sequence, in which Nolte's character threatens to throw Streisand's husband's precious Stradivarius across a ledge, with such sincerity that the outcome is cringe worthy. The film was well-received, in any event, and would go on to net three Golden Globe nominations, including one for Streisand's direction (Nolte would win in the Best Actor, Drama category); a Directors Guild nomination for Streisand; and seven Oscar nominations, including one for Best Picture. But, once again, Streisand wasn't nominated for Best Director. Streisand's exclusion from that list, in spite of the film's Best Picture nomination, was a Rorschach test: To her most firm supporters, it was an oversight tinged with sexism. To her naysayers, it was simply evidence of the Directors' Branch's good judgment. "I do not think that people vote or don't vote because of gender," Mike Medavoy, then-chairman of TriStar Pictures, told the Los Angeles Times in the aftermath of the nominations. "To say anything else is not to give credit to the people who voted." This perceived slight became a cultural punchline. "Seven nominations on the shelf," Billy Crystal sang in the opening monologue for the Oscars that year. "Did that film direct itself?" Flash cut to Streisand, leaning back in polite, awkward laughter as the audience erupted in applause. "And to think, a poor little miskite from Brooklyn made this masterpiece, and she's not getting any recognition for it," Madonna's Liz Rosenberg crumples into tears on Saturday Night Live's Coffee Talk, while Mike Myers' Linda Richman gets unbearably verklempt. (Moments later, Streisand herself walks on.) As biographer Thomas Santopietro puts it to me, Streisand possessed a lightness of touch as a filmmaker that's easily overlooked. She was a more skilled technician than most would've liked to admit. "I think she is a very good film director," he tells me. "Her strengths? She has a great eye for composition. In both Yentl and Prince of Tides, there are a lot of lovely, long, flowing takes. She has a real artistic sensibility about what the screen image should take." Santopietro admits that The Mirror Has Two Faces, her 1996 film, does not hold up well. She plays a slovenly English professor flirting with spinsterhood, and it feels like an exorcism of Streisand's insecurities. "Mom?" she'd ask her character's acerbic mother (Lauren Bacall) in one scene, staring in a mirror. "When I was a baby, did you think I was pretty?" It summons the memory of that exact frame from Funny Girl where she utters "Hello, gorgeous" while glancing at a mirror. But she's asking for affirmation and flattery here rather than commanding it; it's a pale simulacrum of that earlier, iconic scene. Watching The Mirror Has Two Faces, one gets the sense that the Streisand fantasy had come full circle and lost its charm. * Streisand would meet her man, James Brolin, in 1996, and marry him two years later. She retreated into the comforts of a domestic life in Malibu. She had it all: She got her goy. She decided to direct her energies towards building a new home. "Basically," as biographer Neal Gabler would write, "She was living with her movie." She would return to film after an eight-year hiatus with 2004's Meet the Fockers, an unchallenging comedy. This fate seems to be an unavoidable condition of growing old in Hollywood, a town where advanced age demands you inhabit films that don't necessarily deserve you. Just take a look at her costars in the movie, the improbably talented Robert De Niro, Dustin Hoffman, and Blythe Danner. She'd follow this with 2010's Little Fockers and 2013's The Guilt Trip. These second innings pale in comparison to the first if we're purely considering the quality of the films themselves, though Streisand is looser and freer in those movies than she was earlier on, less self-serious and strenuous, as if she is done being her worst enemy. She possesses the same game, sly impulses that guided her in the early 1970s. Don't let the Razzie nomination fool you: She dials it back in The Guilt Trip, tender and hugely entertaining in an otherwise inconsequential mom-son road trip comedy. The Razzie nod seemed like the unfortunate result of a lazy cultural reflex, as if there is no need to take Streisand seriously. Last we've heard, she wants to play Mama Rose in Gypsy, a role originated by Ethel Merman on stage and Rosalind Russell on film. The film lost its backer in 2016. * Cosmically bored housewife, college Marxist, wannabe yeshiva boy, murderous call girl—Streisand has played it all in nineteen films, though it's easy to overlook that when the first, and sometimes only, character she plays is Barbra Streisand. Streisand pulls no disappearing acts in the vein of actresses who subsume their own personas as part of her craft to convince audiences that they have fully "become" the women they play. She's always Streisand. Your mileage may vary.
The author of The Female Persuasion on mentorship, the 24-hour news cycle, and ideas of forward motion.
What if you could look back and pinpoint the single person whose presence in your life most determined its trajectory, forever? For many people, this exercise isn't too tough; most of us, whether we like it or not, come from somewhere. Most of us, if we're lucky or if we are cursed, will fall in love. Yet in life, as in fiction, the kinds of relationships that one might reflexively anoint as the most impactful of all don't necessarily align with the obvious and omnipresent. Often, the human collisions that shape who we become are fleeting figures who scrape and press at our psyches like a palette knife with an urgency absent in those connections written into us by body or blood. Such is the central relationship in Meg Wolitzer's latest, long-awaited novel The Female Persuasion (Riverhead). In it, shy college freshman Greer Kadetsky encounters Faith Frank, a sort of parallel universe Gloria Steinem who has become a Grand Dame figurehead of second wave feminism (Frank's answer to Ms., in the novel, is a magazine cheekily named Bloomer). As Frank reinvents herself upon the collapse of her iconic, yet woefully outdated, rabblerousing rag, Kadetsky—naïve but determined—sets upon the course that will take her exactly where she needs to go, and where she may never have imagined. The novel's publication seems fortuitously timed. While the #MeToo era has brought with it discussion of workplace sexual harassment and the everyday predation by (usually) men of (usually) women, it has also raised a heightened awareness of the generational differences between women's attitudes. Present day conversations have produced concrete examples for not only a generation gap, but an evolution in modern feminist perspective. In a perceptive essay for Shondaland published earlier this year, author Glynnis Macnicol writes, "The Gen Gap, naturally, is not new to me. I'm just not used to being on this side of it." Indeed, inter-generational conflict and the spectre of progress weigh prominently in The Female Persuasion, whose characters endeavour on their respective roads forward with perhaps unexpected results. Kelli Korducki: Can you talk a bit about what prompted you to build this novel around, specifically, an inter-generational feminist mentorship? Meg Wolitzer: I was interested in looking at the idea of a person you might meet when you're young who changes your life forever; and I was also compelled by ideas around female power and influence. As I thought about all of this, I got excited about how these ideas could braid together, and so my story that involves inter-generational feminist mentorship came about. In terms of this book's release, do the timing of Me Too, Time's Up, and related conversations feel like a fortuitous fluke to you as an author? I ask because I could see how it might also be frustrating to watch one's parallel, self-created and self-contained universe interpreted alongside the news cycle. I've been writing this book for a few years, and it is definitely being published at a heightened moment. I like the fact that that gives me a chance to have conversations about ideas around female power and misogyny, among other subjects. In the midst of all of this, since of course the book is a novel and not non-fiction, I'm also enjoying continuing to talk about its characters and story, and about novels in general. In this time of the 24-hour news cycle and all the "hot takes" out there, I have jokingly said I am the master of the warm take. The Female Persuasion certainly engages with the criticism that second-wave feminists tend to receive online—among them, accusations of being rich, white, and insufficiently progressive—but ultimately presents us with a sympathetic, if imperfect, representative of that cohort in Faith Frank. What were you hoping for readers to take away from that character and the dynamics of her relationship with Greer? For me, I really need to know my characters and explore them in all their human dimensions, as opposed to punishing them for their limitations. And these characters do indeed have limitations and imperfections, like all people. What I like to do when I write novels is repeatedly try to show what it's like: being a particular person, or living in a particular moment. I thought you really nailed the small sillinesses of feminist branding, past and present. "Bloomer" and "Fem Fatale"—the second- and third-wave feminist publications referenced, respectively, in the novel— seem to strike at the heart of how we try, extremely awkwardly, to package our movements in ways that become totally goofy and replaceable in retrospect. What do you think? Well, there's a playfulness in those choices I made in the book, of course. In all arenas, it's always startling how quickly virtually everything new that's introduced into the culture—everything named or pronounced or created—can seem self-conscious or dated. Through the course of the novel, your four characters set out to do some things and, instead, succeed at others. What drew you to this type of narrative trajectory? I am interested in following different characters as a way of cutting a wide swath through a story, letting it breathe and feel expansive. No one's life is a straight road, so it made sense to me that my characters would end up with different experiences from the they had thought they would have. A recurring theme in the novel is the idea that the next generation is expected to surpass the previous one—the immigrant kid advancing beyond his parents' station, the daughter of transient stoners taking up the cause to save womankind—but it's paralleled by an implication that the younger generation must also work to measure up to the previous generation, in perhaps a different and more fundamental way. Can you elaborate a little on this—or alternately, tell me if my interpretation is totally off? I definitely am interested in the interplay between generations. For me it's not so much that I hoped to make fixed statements about the generations, but instead explore the relentless tides of movement and slippage that affect all of us. Were you ever a Greer? A Faith? With whom and when, and did the experience factor into your writing of this book? I do try for invention with all my characters. I like to get to the point at which it feels as if they are people in the world, and not just in the world of my head. That said, it's important to try to know, and really inhabit, all the characters, so that the things they do and say feel natural and even inevitable.
The specific way men interview women (5:05), Rory Gilmore, journalist (17:17), and the Avril Lavigne riots of 2021 (48:27)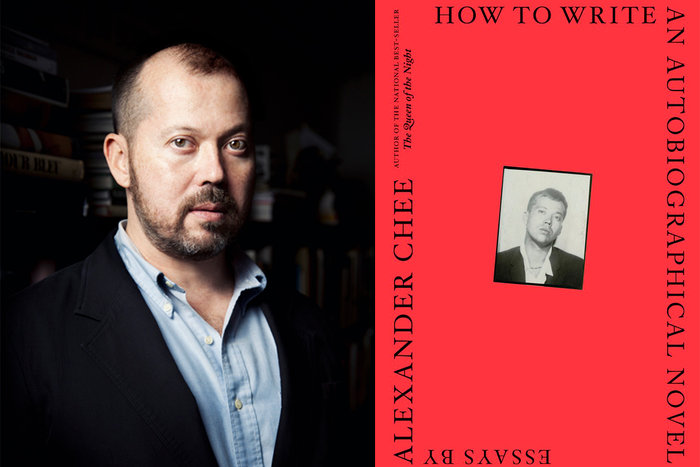 The author of How to Write an Autobiographical Novel on reading Tarot cards, working with traumatic material and why writers timeshare their bodies.
In his new essay collection, How To Write An Autobiographical Novel (Mariner Books), Alexander Chee addresses what can be one of the most challenging feats for a novelist: turning the focus inward. Growing up in Cape Elizabeth, Maine, Chee, who is Korean-American and gay, has often felt like an outsider. A contributing editor at The New Republic and an editor at large at the Virginia Quarterly Review, Chee is also the author of the novels Edinburgh and The Queen of the Night, as well as an associate professor of English and Creative Writing at Dartmouth College. His essays explore the nuances and complexities of his identity—how he fits into the world, how he is perceived, and how he processes his experiences. You can feel Chee thinking on the page. And in sharing his life experiences, from marching in drag to growing a rose garden to becoming a Tarot card reader, Chee is deeply reflective. Hope Reese: Some fiction writers will say that their characters simply "came to life." Is that different when the character is you? Alexander Chee: It is different. And it's a little bit the same. It's very interesting to say, "Oh, the character just came alive," but the character is based on you. There is a way in which our own humanity is secured to us. That's part of why we read, and it's part of why we write. In a way, writing autobiographical fiction offers the opportunity for the writer to come into a different understanding of their lives, or come into some self-forgiveness. In the case of my own first novel, it allowed me to finally talk about some of the most difficult things that had happened to me—things I couldn't even name at the time—without feeling that weight on my chest. Without lying about it. It became clear that that novel prepared the ground for me finally remembering the things I put out of my mind. The reason why the novel couldn't have been a memoir. How does it feel to have this nonfiction collection out in the world? Sharing some of the same experiences you write about in your novel in a different way? I don't experience it that way, exactly. It's more like inviting the reader into the backstage area of the theater. There really isn't a one-to-one equivalency. The most vulnerable thing for me is admitting that these things happened to me. One thing that happened that I'm greatly heartened by is hearing from people who went through the scandal that this is all based on with me. And having them tell me how much they got out of reading the novel. That means everything. You are a professional Tarot card reader and write in an essay that what you love about literature is also what you love about the Tarot. Can you explain? The Tarot is like playing dress-up games with your life. You act as if the cards are strangers, at first. You may be apprehensive about what they could possibly mean to you. Gradually, as you look at the cards and apprehend the story of the cards, you apprehend the story they're telling you about your life. To me, that's a lot like reading. You also write that reading the Tarot could be difficult because it puts you "in too close contact with the lives of others." I have often read Tarot cards at parties. It became a thing for me to do at magazine parties, parties for different literary organizations. And—this also happens when I'm teaching—sometimes people will think that you know the answer to their question. That you're just not telling them. It's a psychological projection. So they can be a little bit intense about how they deal with it if they think you're withholding an answer they need. But you're just telling them what you're telling them. Sometimes I read for a couple and I can sense that they won't be together for very long. Especially if, when one of them sits down, the other one says, "are you asking about me?" That's usually a sign, on its own, of some kind of insecurity. I did correctly predict that after reading the cards for two people and spoke to the host of the party about them. They broke up later. You spent a lot of time working in bookstores and have written that your literary heroes were once mainly women, often political. Who are your heroes now? It's still true. The difference now is that I know many of them. I just got the new Deborah Eisenberg short story collection, which I'm over the moon to finally have in my hands. And now that some of these younger women who are political, I see also as those heroes. Like Franny Choi, the poet, a queer Korean-American poet. She's amazing. I see the ways that she's putting herself out there, creating community with other poets and other queer writers of color. She's really inspiring to me. Or Diana Oh, the Korean-American playwright. Last fall, when she was putting on a one-woman show, she put out a call for people to review her. Especially non-binary queer, trans, writers of color. She wanted reviews and wanted them from the community she cared about. As I was setting up the media for this book, I took a lesson from that. I'm negotiating what it would mean to put out that call in my own way. Those are two younger writers whose work I feel like I've been waiting for. It's incredibly exciting to me that they exist. You joke in one of your essays about your editor trying to put you in this box—as "the first gay Korean American novelist." How do you feel about these labels? There's ways that your visibility can be counted against you. It always feels like a way to get you to give it up. I did try for a while to simply insist on going the other route. So, for example, when marketing people were talking to me about Edinburgh they would say, "Is it a gay novel? Is it an Asian American novel?" And I'd say: "It's a novel." In doing so, the writer is trying to insist that they belong to the larger story—that they're not excluded from it in these subcategories. But at the same time, one is what one is. I belong to these communities. And I love them. I write for them. So I don't want to become invisible to them in the process. So it's a tricky dance. But we, as a community, have learned that the dream of potentially blending in is an old dream of the '60s. There are actually many different kinds of visibility, in ways that make more space for other people. Who may not have that identity, but it gives them space to create their own. Annie Dillard taught you at Wesleyan College and you write about her influence on your writing. What did she teach you about how to become a successful writer? She was very forthright about how she believed anyone who applied certain principles to their writing would improve as a writer. At this point in my teaching career, I can say that she's right. Talent, in some ways, is a little bit of a thief. It seems to offer you limitless access to opportunity—but even as it does, it reassures you that maybe you don't need to work as hard as everybody else. And that is the thing that will be your undoing. So that the person who steadily works at writing and gradually improves often becomes a writer more often than a talented person. Having been on both sides—as a student and teacher of writing—what unexpected things have you learned from your students? I mean, it's an ocean. When I was studying writing, it was considered a bit pushing the limit—if not going over the limit—to write about politics in your fiction. And I never really understood why that was the case. It always seemed like a kind of middle class propriety, like, "Don't talk about money. Don't talk about sex." If you followed those rules in writing, you would never talk about anything. And politics seems to have lagged behind more than sex—politics in fiction seems to be less represented than, say, sex in fiction. It's something that I'm thinking about right now. I think it's more and more true that people are taking on writing about politics, the politics of their characters. I remember very much feeling like Mavis Gallant's stories, for example, were a place where I could see a writer working with, not just the intimate lives of her characters, but the intimate political lives of her characters. How the politics of their countries affected how they lived their lives, quite consequentially. Since I can see how much this generation that I'm teaching is politically energized, I offered a new writing exercise where I asked them to write about the intimate political lives of their characters. And to think through even questions that seemed maybe a little outside of the ordinary—questions like, does your character vote? Are they someone who shows up for school board meetings? Are they just someone who votes on presidential elections? Do they not believe in voting at all? Like, where on that spectrum are they? Trying to get them to understand that these politics belong inside of the stories as much as anything else, as a way to know characters. Because it's very clear right now that, at least in America, people aged fourteen to twenty-two are having a massive political awakening. You write that "only in America do we ask writers to believe they don't matter as a condition of writing." What do you mean by that? It goes back to Boden talking about Yeats and saying that poetry doesn't matter. It's also, I think, something that is a very American attack on artists; rather than attack artists as people do in countries all over the world, attack the consequences of art—insist that art doesn't matter. So despite all evidence of the popularity of the National Endowment of the Arts, conservatives are always trying to kill it, even though it's an economic driver in many communities, because it supports much more than those individual artisans. It's a little invisible to us right now, how much art is at the center of our lives. But at the same time, it's so visible—like when I'm on a subway in New York City at 8 or 9 p.m. and the car is completely quiet as people read on their way home, or on their way to work, or wherever they're going, and just being able to look around a New York City subway car and see book after book after book and the quiet concentration amid the life of the city, we know that the insistence that writers don't matter is something of a mistake. If you had one more story to write before you die, what would it be? I'm thinking about it now as I think about the rest of the work I want to be doing over the next decade, two decades. You know, I'm fifty years old, and I've got pages for about six different books, and ideas and all kinds of thought backed up while I was working on The Queen of the Night. There's a story in this collection, something that grew in the shadow of The Queen—there's a novel that I've been putting off since 1994 that I have finally put up front, and I'm going to be working on that next. If I'm going to tell a story before I die, that would seem to be the one. You say you want your writing to "make you care." How have you learned how to make people care? I think it rests on a mix of intuition and daring. Minimalism as an art form relies on the shared contexts that are usually dominant paradigms. And then you can hack them by changing the paradigm on the reader—have the reader work to figure out what you're talking about and then have them realize that they're not reading the dominant paradigm that they thought they would be in but in another one altogether. Usually by the time they figure that out, they're interested in going further. When you write about characters who have been traditionally dehumanized by the culture, one of the most radical things you can do is renegotiate the reader's sense of their humanity for them. Take a look at how in historical fiction, the author is reintroducing the reader to a historical figure that they know well. So like, George Saunders, Lincoln in the Bardo, for example. The view of Lincoln that you've never met before except through him, through Saunders. The same tactic succeeds with characters from otherwise unrepresented communities. If you treat them like they're famous. It's a little bit of a joke about the process—which is to say, the reader thinks they know them in the same way that stereotypes and fame are related, essentially. So you renegotiate their sense of what they object to, what the stereotype is. You present them in a way that sounds familiar and then the reader sees them differently, usually, hopefully. You're also interested in the effect of writing in a particular tense on the writer—not just the reader. Yeah, just how the act of writing can actually impact the writer in ways you may not have expected. So James Baldwin actually talked about how using the present tense allowed him, in his memoir as he wrote it, greater access to his own memories. It sort of brought back the past quite powerfully. So it's not just me, but I think that's something that is a definite effect of that, when one is writing about events from one's life or events drawn from one's life. There's also kind of a wonderful quicksilver feeling to writing in the present tense that I like. I feel myself in a kind of heightened state of imaginative awareness and capable of seeing more deeply into what I'm writing about. I almost wrote The Queen of the Night in the present tense, actually. Or I should say, I did write chapters of it in the present tense and then rewrote them as the past. But it did help me dig my way into her head more. Sometimes a different kind of authority ... It has that this-actually-happened authority and I've been writing about this phenomenon that Junot Diaz talks about quite a bit, which is called point of telling—where the writer is inventing not just the point of view of the story, but where the point of view was chosen. In other words, not just where one is telling the story from in terms of like a vantage point, like first person, second person, or third, this character or that character, but also like, when does that story come to you? How do you suddenly understand that you have a story whereas before you just had like the undifferentiated day-to-day life? So point of telling is a powerful choice to make in that context, because it offers up the reason why you're in the character's life. You write about some difficult personal experiences, and have said that you need to make sure you can "descend" into the material while still coming out safely. How did you do that? I mean, one way to do it is to commit to a process, where you say to yourself, "Okay, I'm going to write for X amount of time each day," or if you commit to a word count or something. That gives you a kind of boundary for stuff threatening to the identity of the person. The person, the writer is always trying to survive being in the same body. The writer has to give the person what they need and the person has to give the writer what they need ... a timeshare. if you're writing about traumatic material, you need to pay attention to the way in which you are both writing about it—is it safe to describe the things you're describing? If you're in college, and you're writing about difficult family material—you should wait until you are financially independent of your family before you write about that, much less try to publish it. If you are financially dependent on them, you will inhibit yourself in ways you're not quite aware of. Or you might act out in other ways. And both might be injurious to you. Money is an emotional boundary. If you are reliant on money from people who have been abusive to you, it's a compromised boundary. It means that you're not safe yet. Sometimes the events you want write about are so vivid, so intense, so motivating that you think: I have to write about them. But you may not be thinking about the consequences of writing about it, and that certainly matters a great deal. And another lesson you learned as a younger writer was to never take success or failure too seriously. That's true also. The times I write about these difficult things, I do so with the idea that I can take the painful things that happened to me and turn them into something that can help other people. It's very gratifying to me that people are getting so much out of The Autobiography of My Novel essay. That was very painful to write. It was part of a group of essays I wasn't sure I would ever publish. It had been in my files for over a decade.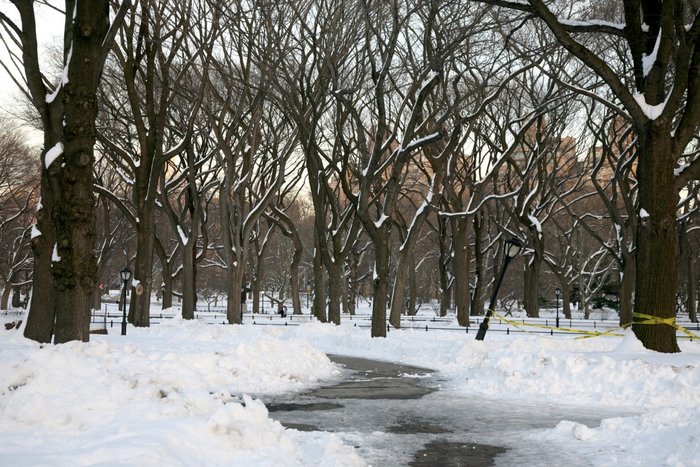 It is Monday, and Gary Wilensky is getting himself a gun. 
On a Saturday afternoon in March of 1993, the snow starts falling in clumps. From the living room window, we watch umbrellas turn inside out. The sky is the same color as the street: charcoal burned white. "They're saying it could be the worst storm we've had in a century," Mom says. Emergency supplies wait on the coffee table. Long candlesticks, two flashlights, Trivial Pursuit. A brick of meat loaf roasts in the oven. Water bubbles on a burner. The sky cracks in half. A blue bolt aims at a skyscraper but misses. The dog whimpers and flattens into a black-and-white puddle on the floor. This is not her night. We eat dinner with the newscasters. Gusts seventy to a hundred miles an hour . . . Evacuation plan. When my father speaks, my mother shushes him and turns up the volume. He waves her off. "I want to hear this," she explains. After dinner she asks "Who wants Tasti D-Lite?" and all is forgiven. A frozen low-calorie dessert shop has opened on Lexington Avenue and now our freezer is packed with plastic tubs of an off-white chalk-like substance. A piece of paper on the fridge reads Thin tastes better, the motto of a well-known Manhattan diet doctor my parents went to a few years back. Now they spray butter-flavored liquid on their toast and squirt fat-free blue cheese on their salad. They spoon cold white shavings into their bowls and call it dessert. Life is what happens when you're making plans reads another piece of paper buoyed by a magnetic pig in a chef's hat. The words are written in black felt-tip and traced over a second time, as if a mistake has been corrected. After dinner, Dad is laid out on the sofa intermittently snoring and waking up to flip the channel. I am beside him on a love seat, waiting for that moment we were promised, when the lights quit, the TV goes dark, and the only people in the whole world are us. Mom pads to the doorway in her slippers to say she's going to bed. My father snorts alive, gives a drowsy good night, and goes back to sleep. "I love you," she says to me, which means be careful or goodbye, or in this case, good night. "Mom?" I ask. "What does it feel like to love something?" She is tired. This is not the kind of question someone should field right after she announces she's going to bed, but she is used to living with me. "You know how you feel about the dog?" she says, answering one impossible question with another. When my parents fight, it's about the dog. She is untrainable and leaves puddles around the apartment when everyone is away. Each one blames the other for her accidents. Someone didn't walk her enough; someone was too lenient with punishment. My mother hired an animal therapist who said the dog understands what's right and wrong, but suffers from anxiety. The fear of being bad when she's left alone. At a loss, my mother has been known to lock the guilty party in the hallway outside my bedroom in the hopes that solitary confinement is rehabilitative. She'll close my door and warn me that under no circumstances . . . On those nights, the dog will shove the black tip of her nose in the space underneath my doorway. A paw pokes through, feeling for an escape route. When I let her in, she creeps into the room, and tucks herself, nose to tail, in a circle of shame on the floor. I pound the mattress, pleading with her to come up on the bed, to be bad, to understand that they're wrong, not her. But she won't budge. She is waiting for someone more important than me to forgive her. * On a Saturday night in March, a cyclone banged on Gary Wilensky's window and lit up his studio apartment in a spastic blue light. Snow spitballed in every direction, and thunder gave way to an achy, wind-borne moaning. Other families in other apartments huddled together behind windows, and those who lived alone watched them through a white veil. The next day, ice clinked against window glass. The airports were closed. Ten inches of snow piled up in Central Park. Governor Mario Cuomo declared a state of emergency. Newscasters prattled on about the Storm of the Century and the Great Blizzard of '93. All the shovels came out and the digging began. Now it is Monday, and Gary Wilensky is getting himself a gun. Not a real gun, but a movie prop. Still, the one he rents from a shop that services set designers is a real .38 caliber revolver. It's just been modified to fire blanks. The pistol is heavy in your hand, like a trophy. Like that silver little Smith & Wesson Michael Douglas finds at his feet in Falling Down, a film that's spent the past two weeks in the number one box office spot. Douglas's character—an unemployed engineer with a flattop and Eisenhower glasses— blazes a warpath through the streets of Los Angeles, amassing an arsenal and taking out his frustrations over losing his job and family on anyone who interferes with his mission to attend his daughter's birthday party. "I'm the bad guy?" he asks the cop who catches up with him at the end of the movie. "How'd that happen?" On Thursday, when the snow has turned to cliffs of yellow ice along the sidewalks, Gary makes his way to his therapist's appointment. He'd begun treatment shortly after he was fired by the Mother. Maybe he thought if he got help, he could wipe clean his past and all would be forgiven. It had worked once before, but that was long ago. Anyway, he's of another mind-set now. Today, in his therapist's office, he has news: He's done with treatment. He's going to try something else. A few days later, Gary has changed his mind. He needs a real gun. So he drives an hour east to Farmingdale, Long Island. While it's gotten harder to purchase a gun in the city, between stringent permit requirements and the prior year's ban on assault rifles, there are still loopholes to the law if you drive out of Mayor Dinkins's purview in any one direction. There's talk of the Brady Bill, but that doesn't concern Gary. He'll be long gone by the time it's passed. Right now, what matters is directly in front of him—the Long Island Expressway and the choices that lay ahead. Remingtons, Colts, Smith & Wesson. And real ammo. No blanks. He is a different man than he was only two months ago at the awards ceremony. If his mood was leaden then, now it is jet-fueled. And if he passes exit 37 and sees the exit sign for Roslyn, there's a version of Gary Wilensky who might blaze out the window, over the loose, shimmying trees and back into his old high school gym, where "Long Tall Sally" would clatter as he twirled his dance partner, all sweaty-palmed and buzzing, pulling her close to his chest and tilting her over the dance floor. American Outdoor Sports is an emporium of weapons: pump action, single shot, bolt action, semis, slugs, choke tubes—even fixed blade knives and spear points. But it's the Cobra 9mm semiautomatic carbine that hooks him. In February, the New York Times Magazine had a feature on street guns and the benefits of a 9mm semi, which is lighter than a revolver and easier to handle. But the standout feature of a weapon like this particular Cobray is the way it looks. It's long, T-shaped, and bulky—a little bit Scarface, a little bit Robocop. They call them "ugly guns" on the street because of how absurdly large they are compared to pistols. It looks just like the "ugly gun" Michael Douglas whips out in Falling Down, when he demands the manager of the burger chain serve him breakfast during lunch hours. "Ever heard the expression 'the customer is always right'?" Sold. Gary will be back in two weeks for a shotgun. In the meantime, there is more to buy. Disguises—a fake mustache, a pile of wigs. Copper red, medium brown, sandy blond, and one wig that's grandma gray with tight little roller curls. Somewhere along the way he picks up a white rubber mask—the kind a horror-movie villain would wear to hide his charred and pulpy face. Even on its own, laid out on the floor, without a human face behind it, it is the boogeyman, shaking awake that dormant fear from childhood of the faceless man—who, up close, looks as if he's standing far away, his expression unreadable. A masked man who wants something, but what? From YOU ALL GROW UP AND LEAVE ME, a memoir by Piper Weiss about a privileged 14-year-old girl in '90s Manhattan and her tennis coach, Gary Wilensky, who tried to abduct one of his students. Released by William Morrow/HarperCollins on April 10. Copyright © 2018 by Piper Weiss. Reprinted by permission of William Morrow, an imprint of HarperCollins Publishers.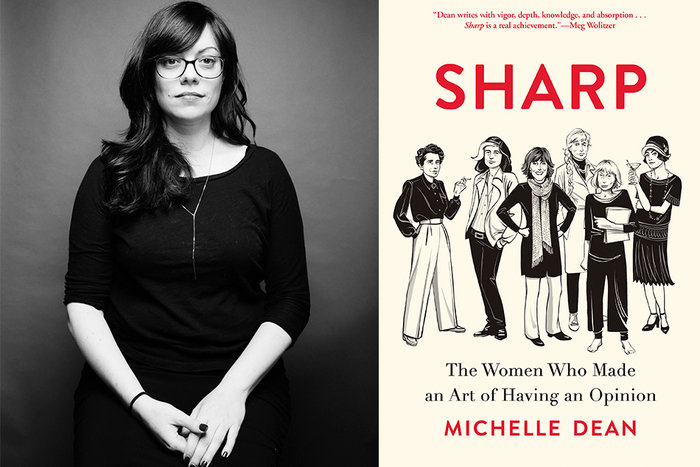 The author of Sharp: The Women Who Made an Art of Having an Opinion on illusions about the lives of working writers, trends in criticism, and how writers make money.
In Sharp: The Women Who Made an Art of Having an Opinion (Grove Press), Michelle Dean unearths archival material that connects the lives of ten female critics who shaped the literary landscape in the twentieth century. The subjects are brilliant women who were admired and reviled, often at the same time. They wrote award-winning screenplays, ground-breaking political treatises, and fiery essays, as well as incisive reportage and works of cultural criticism. From Dorothy Parker and Rebecca West to Nora Ephron and Renata Adler, this historical account of their work is anchored to what Dean calls "sharpness"—a quality that short-sided, misogynistic critics often characterize in patronizing terms. Amusing marginalia, letters of correspondence, and biographical information coalesce to reveal elements of their intimate relationships, writing practices, and deep-seated preoccupations. Sharp is peppered with excerpts from now-shuttered publications like The Partisan Review, Life Magazine, and Ms. Magazine—providing a compelling if fragmentary account of the field of journalism. In profiles that braid together personal and professional histories, Dean reinforces the notion that a feminist message can be drawn from divergent, even opposing, threads, and that hostility to feminism has always been baked into the movement itself. We talked about plumbing Susan Sontag's archive, racial segregation that is endemic to American media, and a certain Hannah Arendt gif that's been circulating on Twitter. Anna Furman: I read your book completely out of order—as if it was a book of essays or short stories. I started at the Susan Sontag chapter and then worked backwards to the Dorothy Parker section. How did you envision your reader approaching this book? Michelle Dean: It is actually chronologically told. In my original conception of the book, I was going to be very strict in chronology and keep switching from one woman to the next. But when I started to draft it, it was too confusing and difficult to read. So we changed it to the sort of self-profile format that it is structured in now. Sharp is quite research-heavy. How did you approach archival material? Did you find any gems that were outside the scope of the book? I spent roughly three years on the research alone. Then, it took about two years to write and edit. The book is weighted towards the beginning of careers as opposed to the end, and it cuts off by the '90s, so I'm mostly looking at things on paper. By the time people are using email a lot, I'm no longer in there. I did very peripatetic research in that I wouldn't call any of this a full biography. I'd go into an archive and look at everything they had ever written to women—especially women in the book, obviously, and then subsets of other women writers and critics in their orbit. One of my favorite things to discover was a voluminous folder of correspondence in the Sontag archive with Larry McMurtry. It didn't make it into the book, but in the first letter, he sends her a key to his apartment. People have connections that you wouldn't dream of. In Sontag's case, I also found a letter from Philip Roth that I liked. I was researching in a totally thematic way, so it wasn't nearly as interesting of an archive journey as it could've been. You include some surprising details that add color to the reader's understanding of these women's lives (while reading Hannah Arendt, Susan Sontag wrote "ha!" in the margins). In working on this book, did you find any interesting annotations in your own, original copies of their books? Well, I'm a weirdo that doesn't actually annotate books. I was brought up to be too good of a girl, as if that would be desecrating them. I do handwritten notes. As I conceived of this project, I read more and more of these women's work, but in general they were not authors that I encountered when I was a young literature student in university. I went to Canadian university and Canadian literary education is very focused on Hamlet. I didn't read some of these women in depth until I got into the project. Certainly, my copy of Janet Malcolm's The Silent Woman: Sylvia Plath and Ted Hughes is a book that I've had for years. I'm pretty sure that I ran into Dorothy Parker a lot in my youth, and I did a lot of work on Hannah Arendt when I was in school, but the first book that felt like a prized book to me was Joan Didion's Political Fictions. When I was a lawyer, I read it over and over again. It was my introduction to Didion. I came to her from a much different frame than most people do, which is usually the personal essays, starting with Slouching Towards Bethlehem. I don't even think I read The Year of Magical Thinking before I read Political Fictions. One of the funny things about doing a book as insanely researched as this one—'cause I really lost myself in the research for several years—is that now that I'm on the other end and I'm like, I really left all that stuff in, huh? I think a lot of working writers will appreciate reading about the financial lives of these women—especially learning about projects that made them little or no money and the impact it had on their lives (Pauline Kael wrote criticism for Berkeley's Cinema Guild flyers for no money, and then sued her ex-husband for back wages and profits). And then, conversely, how someone like Nora Ephron's career changed forever when Heartburn became a bestseller, and then again, when she wrote the screenplay for the film version. How important was it to you to include their financial lives? When you read Sharp, it is not a personal book and it is not a memoir. But a lot of the things that were preoccupying me at the time made their way into the book. And like any writer in this era, I'm preoccupied with how to make money. Those details screamed out at me. We don't talk a lot about how a writer finances work. We assume they just work it out or that they're super rich, if they're super famous. In the writing context, that wasn't actually true. For years I've been interested in how a lot of people who wrote reported non-fiction have sustained these years-long projects. So, as I was doing the research, those things occurred to me. Even Dorothy Parker, who was writing literally anywhere she wanted at any point she wanted, was eventually like: you know what, I'm not making enough money and I have to just do this Hollywood contract. I don't really like it out there but I have to keep working out there because I cannot not make money. Another illusion we have about the lives of working writers is that they're only working on passion projects and that everything they put forward is speaking from their soul. You can tell that some of their writing was not their most driving passion. A lot of the rhetoric about being a writer in the age of blogs and the pace of it insists that this is new. The amount of output is not so distant from what I can see going on in the lives of these writers. They weren't writing one poem a month or one book review a month. Rebecca West was writing twice a week in a newspaper, which is a huge amount of output to be generating. They didn't have email to loosen up the gears a little bit. I became interested in the money aspect because I don't think we talk enough about how these concrete factors have influenced the writing itself. In general, I'm not under the impression that the men were any better paid. Maybe somewhat, but certainly not enough. In the aggregate, of course, they made more money. It wasn't easy for anybody to make a living as a writer at any point in the twentieth century. The women you write about were reporters, journalists, screenwriters, and critics—and some of their renowned works were written in the first-person. I'm curious if you considered writing part of this book in the the first person, or perhaps including yourself in the book? There's this idea that the only way to enact personal connection to a subject is to use the first person, and I don't think that's true. Or at least, I reject that the first person is the only way to do it. It seems like it'd be pretty self-aggrandizing for me to write in the first person and place myself in the pantheon of these women. Sharp is not what they call a biblio-memoir, like My Life in Middlemarch, Rebecca Mead's book about how George Eliot changed her life, or Olivia Laing's work. I'm tripping over your question because I don't want to sound like I'm insulting the new genre of writing about literature in a personal way or writing in the first person. Even though there's definitely a lot of concordances with my opinion in the book, it didn't make a lot of sense for me to include myself. When my friend read an early part of the Dorothy Parker chapter, he said, "It's so funny, I've heard you say this about your own life." Craig Seligman, who wrote a book on Sontag and Kael, actually, wrote that all criticism is covert autobiography. To me, it was more interesting to enact that, without using the first person, than it would've been if I just talked about my boring blog experiences of terrible trolls. Or sexism in the industry. Which, you know, I've got plenty of. The idea was to stick to the time period and carefully de-limit the subject that way. The book spans almost an entire century and I already have to get my arms around the lives and work of ten people. Adding in an eleventh just felt like unnecessary, added bulk. I was struck by this line: "There is room, in this deep ambivalence about and even hostility toward feminism, to take away a feminist message." Can you elaborate on this point? What I mean by feminism is something more specific than the philosophy. It's the movement itself, which is more about a group of people who behave in certain ways than it is about ideals. I think the hostility that a lot of these women had was toward the group dynamics. In general, they were not team players or people that fit in well with others—writers often aren't. And that inflected their dislike of something which made a demand on them as a member of a group. I saw a Hannah Arendt-themed gif going around Twitter recently and I feel like her ghost is totally gonna kill me as I talk about this book. In the gif, she's on some German show and she's asked, "How do you hope to influence people?" She says, "That's a very male question, because I'm not looking to influence, I'm looking to understand." So she did see that there was a gendered component to knowledge-making. And I think everybody in my book did know that. It feels sometimes like these demands for solidarity are their own kind of leash, and dare I say even, patriarchal leash. It's about a former version of femininity where we thought that women would be sisters and friends and, as the metaphor goes, braid each other's hair. We're all individuals and are not always going to agree. Which is not to stay that feminism can therefore embrace the likes of Phyllis Schlafly. It is possible, although not currently in vogue, to look at the fissures in feminism as essential, energy-generating parts of the moment rather than as flaws or political failures. A feminist message can be drawn if we embrace a larger definition of feminism than was this particular woman nice to other women? or did this particular woman express agreement with other women? Except for Hannah Arendt, even McCarthy and Didion did walk it back later. Even though they may have been hostile to certain aspects of the moment, ultimately it was useful to be part of something that tried to assert women's humanity. It was useful to their work, which is why it's a theme in the book. There's a lot of now-shuttered outlets that you include criticism from, like The Partisan Review and the Saturday Evening Post. Which new media outlets are publishing really excellent criticism now? It's tough. I find myself thinking a lot lately about The Awl closing. The Awl had a lot of resemblances to the early Vanity Fair. [Awl co-founder] Choire [Sicha] will kill me if he sees this, but when I read about Frank Crowninshield [Vanity Fair editor from 1914-1936], I was like, this is Choire. Although Choire didn't come from a Boston Brahmin family. And Choire was a good writer in his own right, which is not true of Crowninshield. He has an eye for people who have interesting taste and who aren't going to say the same thing that everybody else says. We don't have a great venue for that at the moment. We could talk about the collapse of economics. I know that a lot of people in this vein would say that n+1 is the heir to the Partisan Review, but I think n+1 is its own phenomenon. I'm not sure The Partisan Review had the same vision of gaining currency with publishing people as I think is true of the founding of n+1. I read individual things now and again on Hazlitt that I find interesting. I read the Boston Review, actually, and think they are making an interjection into the conversation and not just rehearsing talking points I've heard a hundred times before. I love the London Review of Books, too, which I think has a similar vision for itself as a critical instrument—of saying things not in the usual way that everybody says them. My taste is obviously a bit more plebeian than the London Review of Books, though. In other publications, it seems like most of what I read is either a little bit too academically worded, which is where The New Inquiry fell for a long time. Or, it's just think piece-ing, which to me, is different from criticism. And please understand that I say that as somebody who has written a lot of think pieces in her day. I just think of it as a separate craft. If you were to extend the book to include very recent criticism—say, the last decade—which women would you include? Obviously, Parul Sehgal at the Times. I always read Zoe Heller in the New York Review of Books and Zadie Smith, although hers are usually more personal reflections than outright criticism. I'm also a pretty big fan of Maggie Nelson. Most of these writers are not writing in a Sharp vein, except probably Zoe Heller—she uses similar rhetorical strategies. Weirdly, sharpness is really not in vogue now. People like personally inflected criticism at the moment. Sharp is trying to contextualize a specific tone, as something used to cut through a certain amount of sexism. And sexism that is not just in the business, but in the audience too. I know that there are a lot of people that would like to be called the next Janet Malcolm, for sure. I just don't know who they are. I think her style of writing is devalued in the major magazines. Critical focus is not currently the popular thing to do in magazines, as critical reporting. What's popular is to do first-person tour of a subject, which is criticism to some people, but isn't always equipped with the same thing. For example, readers know a lot, personally, about a writer like Leslie Jamison, whereas after many years of reading Janet Malcolm you still would not know a lot about her personal life. You'd have a good idea about her personality on the page, but it really is distinct from who she is. Renata Adler and Pauline Kael's kind of writing has gone out of style. They emphasized the pleasures of analysis over the pleasures of building a persona. And those are pleasures, I'm not denigrating it, but they're different ones. The pleasures of analysis are not quite as popular in literary circles as they once were. The one thing I learned from researching this book, though, is that everything is cyclical. Were there other words you considered before you arrived at "sharp" as the unifying quality? No. I came up with the title Sharp in 2013, when I held a panel at Housing Works books and called it that and it clicked. The panel was about representation of women in criticism. It was back in the heyday of VIDA and byline counts, which now feels like a million years ago. At the time it was me and a bunch of women critics: Laura Miller, Emily Franklin, Parul Sehgal, and Michelle Orange. After that, I thought of this book as Sharp, no matter what. And I sold the book a few months later. Except for a chapter on Zora Neale Hurston and a mention of Ida B. Wells, all of the women you write about in Sharp are white. How did you think through race in your research and writing of this book? The trick about the literary and intellectual history in the United States is that it has been segregated. Black writers wrote for black publications and white writers wrote for white publications. As I write in the book, this didn't stop the white publications from trying to cover racism or de-segregation, which they did, often with disastrous results. I explore this in the chapter on Hannah Arendt and desegregation. The book is predicated on the idea that not only do these women sort of sound alike, but they also had concrete personal connections. Renata Adler was engaged to Mary McCarthy's son; Nora Ephron met Dorothy Parker as a child. The problem with social segregation, and, frankly, intellectual segregation, is that I couldn't make those connections exist where they didn't exist. You know, racism poisons everything. The Zora Neale Hurston chapter is, in a way, the product of my thinking about who should've been elevated in the same way as these women, as exceptional women, but ultimately were not. Another person who could have been included, if we didn't have this personal connections problem, is Lorraine Hansberry. She started out as a playwright, which is a bit different than the rest of the women in the book, and she died at thirty-four, so she doesn't have a huge body of work. The book is not meant to be a completely comprehensive account, but about a specific group of women critics who were elevated as exceptional and therefore had certain privileges. As I write in the beginning of the book, they were able to say certain things because of a certain degree of white privilege, and to an extent, middle class privilege. Much as sexism inflected this rhetorical strategy, they needed to use their privilege to challenge it.