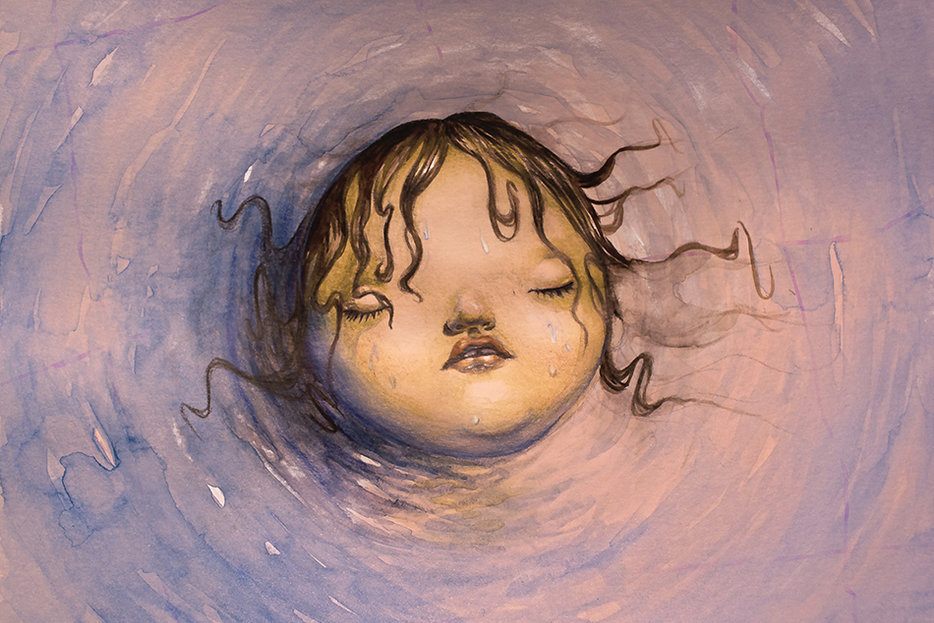 There was a creative storytelling aspect to sex, and a form of intimacy we didn't share with boys.
A note from your editors.
Latest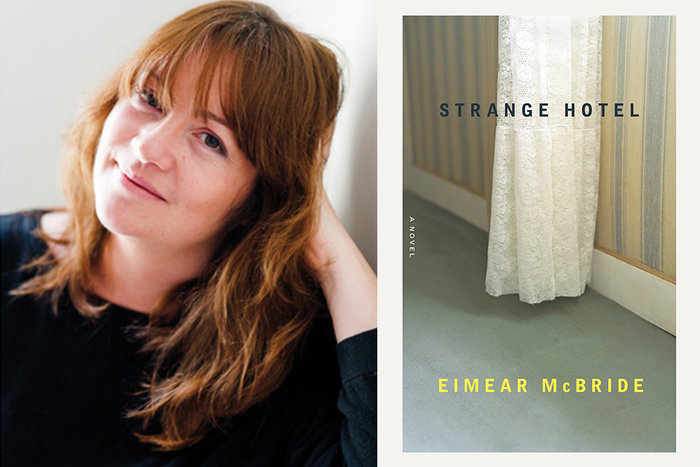 Talking to the author of Strange Hotel about the tolerance and patience of readers, writing "difficult" books, and the urgency that comes with age.
Eimear McBride's debut novel, A Girl Is a Half-formed Thing, and its follow up, The Lesser Bohemians, were dazzling reminders to the mainstream anglophone literary scene that fiction could still be a language event. Innovative and uncompromising Bildungsromane tracing the formative, furtive, often brutal experiences of their young female protagonists, both books were distinguished above all by the shattering linguistic inventiveness of their first-person voices. McBride's prose was protean, agitated, and exquisitely receptive, intent on barrelling past mere communication toward a state of total visceral embodiment. Here were sentences and sentence-fragments that seemed wired into the very nerve-ends of their protagonists, capable of registering their every minute physical and emotional perturbation. Strange Hotel (McClelland & Stewart), by contrast, is written in the third person rather than the first, in sentences that, while still rich with McBridean obliquity and a forensic attentiveness to the subtle, incessant fluctuations of the senses and the mind, nonetheless more closely approach conventional syntactic units. But even a more traditionally shaped McBride sentence is rife with inimitable turns of phrase and is still intent on interrogating to the limit what can be registered and expressed in language. If the self is sui generis, requiring, as in McBride's first two novels, the total breaking apart of language in order to remake language in the self's own singular image, what does that mean for a self that remains within the boundaries of what might be called conventional expression? Is that self seeking expression, an image of itself, at all? Does it want to be seen? And if not, why not? That self, the protagonist of Strange Hotel, is a woman with a name we do not know and about whom, in many respects, we get to know very little. What we do know is that she is approaching middle age, and that whatever her occupation is—several passages in the book emphasize it has something to do with language—it requires her to travel extensively. A list of cities transitions the reader from one scene to the next. Each scene takes place in another hotel room in another city. The present tense action consists of little more than the woman ordering wine from room service, idly considering if the drop from the balcony would be sufficient to kill her, or watching the sleeping back of a one night stand; what preoccupies her is her past, and the distance, geographically as well as temporally, she might achieve from it in the purposeful anonymity of these hotel rooms. There is something she wants to forget, or more precisely, not remember: "… allowing memory, or any of its variables, admittance is invariably a mistake. Nonetheless, and even knowing that much, time makes a ladder of her anyway." This interview was conducted via phone call in early June. * Colin Barrett: In the opening scene of Strange Hotel, a woman walks into a hotel room in Avignon and suddenly realizes she has been here before. This mundane cosmic coincidence opens a rich seam of memory in her. As she tries to recall the particulars of her previous stay, we come to realize that she is trying to keep other memories at bay, and that she is trying to achieve that by being hyper-focused on the present. As the book proceeds, we see her traverse an endless chain of hotel rooms. Did this premise come first, or did it emerge out of your sense of this particular character, who is capable of elaborating at length on certain things, but being scrupulously reticent about others? Can you even make a distinction between the premise and the characters on one hand, and the writing style on the other? Eimear McBride: I find it quite hard to separate them out. Writing is a complete process of discovery beginning to end. I don't arrive with the plot ready, or the characters, or the style in which I want to write. It all emerges in a sort of rush and mess together, and it's my job to pick my way through it and make sense of it. Strange Hotel originally started as a short story, which is unusual for me because I'm really not a short story writer, and clearly, I'm still not a short story writer [laughs]. At the beginning I felt there was a gain in going against what I'd written in the past, and so rather than use fractured perspective, narrative, and syntax to bring the character closer to the reader, I wanted to use language in a really different way. I wanted to write about someone using language as a means of creating distance, not only with the reader but within themselves. It was fun being contrary about that because there had been some criticism of how opaque my other books were, how difficult they were. So it was fun to use really formal, correct, linear sentences, where everything was correctly punctuated, in order to show how even straightforward language doesn't actually aid communication. I'd written two books about much younger women and I felt the language they were written in really conveyed urgency, that experience of life when you're young, the almost overwhelming nature of it. In this book the protagonist is someone who is not very inclined to be overwhelmed, who wants to keep her distance, who doesn't want to be very close to her memories or her pain or to the people around her. Somebody who is going to be much older. And so I realised early on I would be writing about a middle aged woman instead of a young woman. Even though the book is written in the third person, and the reader sees the woman from "outside" herself, there is still, by conventional standards, a paucity of expositional detail about who she is and what her backstory is, to use an industry term. We don't know her name, why she is in any of the places she is in, etc. Holding back that information while writing in the third person presents its own challenges. What was it that compelled you to make the decision to write this way? I thought, "I'll have a go." Of course it's not proper third person at all, it's close third. The reader is allowed into her thought process as it's going along, which is why there is no explanation, why she is thinking the things she's thinking, and you just have to pick up what the details are, what the backstory is, in the way that you do when you think about your life, when you think about something that happened. You don't think about the things that led up to it, that's not how the thought process works. In a way we take lots for granted, our understanding of ourselves. So part of the challenge was to make sure there was enough there to suggest to the reader the bigger picture, but at the same time not succumb to that convention of the character looking in the mirror, describing how they look, etc. That makes sense. I mean, when we are experiencing our memories, thinking about our past, we don't do so in an ordered, detailed sequence, the way it tends to be delivered in stories. Another trait of the character, and the writing itself, is the heightened attention, the granular focus, she gives to even the completely mundane and generic fixtures in and around the various hotels she's staying in, the way the light falls on a hallway wall through the slats on the windows, the difference in textures between the filters of British versus European cigarettes stubbed out in the sand on the beach… She does not prioritize deep thoughts. She is not interested in cultivating great moments of revelation, or thinking about works of art or anything profound. What I was interested in is the diplomatic thing the eye does when it falls on anything, it gives the thing the attention it wants to give it, rather than the attention that thing might or might not deserve. Character is the thing I'm most interested in, and how language serves that. In this case, there is a character who is not interested in feeling. At the moment I'm feeling exhausted by how much feeling everyone is having all the time, and how much shouting there is going on, on the internet, etc. Everyone is expressing everything all the time. It was a relief to write about a character who wasn't interested in making sure everyone knew how she felt. She is someone who is really, really quite preoccupied with not being at the mercy of her emotions. So it was really about writing a book that was about thinking about feeling, rather than feeling itself. The book does definitely have a plot, and she definitely does have a backstory, but her history is revealed in brief, allusive glimpses rather than in chunks of direct exposition. You said you think of character first; in relation to the reader did you agonize over that stuff, about how explicit you should be in fleshing out the character? Did you always know what the key points of her past were, or did it surprise you as you were writing it? It did surprise me. It's something I always thinks about in the second draft more than the first draft. You can't just write what you're writing, you have to be a writer. You are aware of wanting to be read, and while you don't cater to what you think the reader's expectations will be, at the same time you have to acknowledge that you are not really writing it to put it in the drawer. You have to give enough to the reader to allow them to make the picture for themselves. But it is very hard to assess that, the writer's instinct has to try and gauge that, and you can't know whether you've gauged it correctly or not until it's published and people read it. They understand or they don't understand. But I think it's an impossible thing to plan for. I do think that readers are far more tolerant and patient than they are given credit for, and all the faff to get Girl published and all the publishers who thought no one would ever read a book like that, it was proved that that was not the case. There are plenty of readers willing to have a go. It's not that they necessarily love it or want to read lots of books like that, but they enjoy being obliged to engage with writing in a different sort of way, not just the usual, "Here's the story, here's the characters, here's what happened, the end." I think there are readers for whom process is enough. It's not about the big finish. Readers are interested in character. It's the endless fight isn't it, the pushing, pushing, pushing, the prioritisation of plot above all else, but there are plenty of readers for whom that is not the be-all and end-all of the reading experience. It's okay for some books not to have to engage readers in that way, although you'd think from the reaction of the critical press it was the most terrible thing you can do to a reader, expect them to pay attention to a book. That interests me. And I hope there's enough weirdos out there like me, who are also interested in that! I wanted to ask about the treatment of time. It's a short book, it traverses huge expanses of time and space, taking place all over the world and over a number of years. Yet each scene takes place in a kind of cool, dead, parenthetical interval, where on the surface nothing much is happening. Things have happened to the character, but each time we see her she is stuck in the present, in nowhere, a kind of nowhere time. When you're younger, you don't think about time, and when you're older things become more urgent. Things feel like they have already slipped by, things have been missed, and I suppose in the midst of the travelling and the hotel rooms there is the idea that wherever you go and however freeing the anonymity is, there is, ultimately, no escape from the self—your self—that is continuing to move through time whether you want it to or not. She really would prefer time not be moving on, not because she doesn't want to be older, not because she wants to be a young woman again, but because, as becomes clear, she feels that everything that is going to happen has happened. She is seeking a kind of stasis. What she can control is her interactions with other people and so she is seeking to stop the possibility of all that, of future intimacy and closeness. She wants to stop time within herself in a bid to hold herself close to the time that was once meaningful. She's stuck. She does not want to move on, but also is trying to barricade herself psychically against the encroachment of her own past. She seems to be pursuing the idea that she can will herself into anonymity, disintegrate her personality, allow it to take on new shapes, or no shape at all. But the more she tries to do exactly that, the more she seems to loop back to her foundational concerns, to the matrix of her personality… I think she wishes she could do that. She is able to dissolve herself to a degree, but continuously returns to this very firm sense of herself. That sense of self doesn't necessarily follow, or isn't expressed, in all the usual markers of identity, like family, job, financial status, but it's still there, this fundamental knowledge that she cannot escape, even though she wishes to. I don't think of the self as being amorphous. While there are all these markers of identity that we display as emblems of self, beyond all that there is a harder, darker, colder bit, right at our centre. A bit that maybe we find harder to live with, but it is the bit that counts, that never changes, that never becomes anything else and which is quite hard to deal with. Lastly, the book got me thinking about hotels. In the book they function as as these sort temporal waystations, outside of time almost, where the protagonists can think about time, her own experiences in time. And above being either luxuries or expediencies, that's what hotels are, these interstitial spaces that operate by their own logic of time, outside of ordinary time. Wherever you go a hotel operates on hotel time, and you really begin to feel it if you stay in one for more than a handful of nights. You can go get a drink, or have a swim or whatever if there's a pool, but it's all preset, on a loop… it gets weird after a time. A hotel is a place you go to wait. You are waiting for a thing to happen, or you are waiting to leave. Eventually, you realize that it's just you in a space, and there's nothing else. You don't have to go cook the dinner, or help with homework, or walk the dog, there's nothing to distract you. You are a body floating in space, in this anonymous space, just being yourself, and either engaging with that self or trying not to engage with yourself. You don't have to do anything, that's the rationale behind a hotel, you don't have to do anything. I don't know how comfortable most people are with that... Maybe you should have to make your own bed when you arrive! It would be something to do. Well, that would invest you in some way, into the experience of the room. You realize there's a whole machinery working around you; of people that are invested in their jobs, in their relations with their co-workers, the welfare of the guests, but you—the guest—are not part of that. You are outside of all that. You are the reason everyone is there. But you yourself, you have no reason.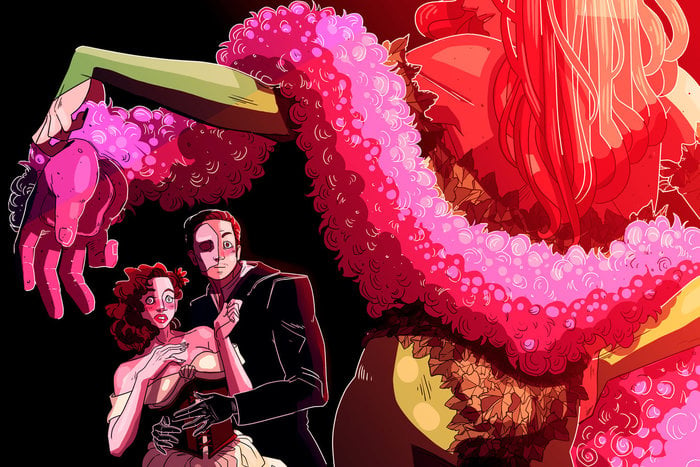 Sanctioning the buffoonery of Joel Schumacher.
It has been three months since the murder. At the insistence of a shadowy tutor, the neglected ingénue Christine Daaé has been catapulted to stardom. Toggling between her and their (exhausted and exhausting) resident diva La Carlotta, the Opera Populaire has seen a period of quiet, comfortable success: a bustling box office and contented patrons, tepidly applauding familiar, easy repertory French farces such as Il Muto—works that feature but do not challenge their new star or the city's bourgeois sensibilities. Three months of relief and of delight—no more ghosts, and no more notes.And then the Phantom returns.Crashing their New Year's Eve masquerade in exquisitely bad taste, the Phantom delivers the manuscript for his new project: a feverish, frenzied adaptation of the story of a damned lothario, Don Juan Triumphant. The score, the hostage company discovers, is a cacophony of discordant, unpleasant wails and jangles; the enclosed sketches for its set design are a lugubrious nightmare; its projected "hero" is a sex pest who is finally swallowed by the Hell he has certainly earned in an end that no audience will ever mourn. Amid the Phantom's tyrannical and absurdly sedulous demands (beefing with the orchestra's struggling third trombone, body-shaming the chubby male lead), the cast reacts in horror. Ugly, unsingable, barely music or theatre at all, the tasteless Don Juan will certainly be laughed off the stage. In a sequence added to the 2006 film adaptation by director Joel Schumacher, Miranda Richardson's Madame Giry—the dance instructor who once saved the young Phantom and is, bizarrely, the only character in a film set in Paris who speaks with a French accent—breaks down in a hallway as our stalwart romantic lead Raoul (played by a staggeringly handsome Patrick Wilson) comforts her. She weeps for the young boy she saved: "He is a genius! An architect, a designer, a composer, a magician! A genius!" "Yes, Madame Giry," dim, sweet Raoul says soothingly, "but clearly genius has turned to madness." * I turned thirteen in the summer of 1997—deeply closeted and, headed in the fall to an all-boys Catholic private school far from the suburbs, about to become more closeted still. The key to surviving in the closet is plausible deniability. You frequently do not really need to pass; you just need to provide adequate cover, and signal a sufficient threshold of shame. The Nineties superhero comics that littered my bedroom—rife with rippling male physiques, full of gooey alien symbiotes menacing a half-naked Peter Parker, Superman's clothes-shredding pietas, and the queer idylls of Charles Xavier's welcoming school for the different—always had the optics of simple, normal, four-colour escapism, and so they survived a household that insisted by dizzying turns on suffocating religious devotion and paralyzing macho gruffness. It was under these conditions that on my birthday—a teenager at last—my best friend and I went to the Cinema 8 in Pickering, Ontario, to see Batman & Robin. From the opening shots, it was very clear something had gone horribly wrong; as the montage smash-cut from close-ups of male crotch to buttocks and back again, I felt, with a horrible sinking feeling, as plausible deniability seeped away like so much alien goo. I returned home that night with a feeling I'd never felt in a movie theatre and whose meaning I struggled to coordinate: I felt ashamed. I slunk into the basement, using the dial-up modem on our ancient Hewlett-Packard (which I mostly used to play endless hours of multiplayer DOOM 2) to log onto AintitCoolNews. My cheeks still hot with confusion, I found the review I'd been scrupulously avoiding because of spoilers. I read Harry Knowles say this: "First, let me say that Joel Schumacher should be shot and killed. I will pay a handsome bounty to the man (or woman) who delivers me the head of this Anti Christ."Over the next months, the film and its director rapidly became a punchline. In an episode of Batman the Animated Series, a lisping, mincing teen wrapped in a feather boa under a sign that says "Shoemaker" squeals with delight when he hears some other kids talking about Batman: "I love Batman! All those muscles, the tight rubber armor, and that flashy car—I heard it can drive up walls!" The other teens roll their eyes: "Yeah, sure, Joel." Knowles meanwhile spearheaded a blitzkrieg of frothing bad press for the film, himself penning 52 separate negative reviews riddled with his characteristic homophobia and misogyny (the paparazzi dubbed star Alicia Silverstone, whom they felt had been insufficiently sexualized in the role, "Fatgirl"), and it bombed egregiously with critics and fans alike, tanking not just the franchise but badly damaging the studio as a whole. I may have felt ashamed, but the film hadn't. And I learned a little more about what being unashamed can cost. * A fluffy, tufted gorilla suit makes its way clumsily through a crowd of oafish glitterati. It seems to be just part of the party's awful, kitschy tiki-pastiche décor, but once the lumbering ape reaches the dais, with a sinuous, sensuous slink on the soundtrack, the beast begins to gyrate, and the crowd turns to stare. One glove slips off, then another, exposing elegant, manicured hands, and at last the fursuit falls away to reveal not just a woman, but the woman, blowing a kiss that leaves the striptease's audience—onscreen and off—under her spell.It is the showstopping cabaret number in Blonde Venus, the 1932 Cary Grant vehicle that introduced German émigré and bisexual icon Marlene Dietrich to American audiences. But it is also, shot for shot, the introduction of Batman & Robin's villainous Poison Ivy—played by Uma Thurman, who oscillates wildly between a broad, aloof Mae West drawl and a mousy, twitchy academic, without ever clarifying which is the real and which the drag (Ivy twice disguises herself by pulling on a "wig" of Thurman's own hair, while in the front seat her enormous goon Bane discreetly dons a chauffeur hat over his bio-mechanical luchador mask). In her Notes on Camp, Susan Sontag credits one of the term's earliest definitions to Isherwood's The World in the Evening: "a swishy little boy with peroxided hair, dressed in a picture hat and a feather boa, pretending to be Marlene Dietrich"; in its Blonde Venus burlesque, then, and in the animated series' cruel mockery of its director, Batman & Robin takes camp almost to its absolute taxonomic source. But Isherwood also there warns that camp cannot exist without a profound appreciation and close reading of its target: "You can't camp about something you don't take seriously. […] You're expressing what's basically serious to you in terms of fun and artifice and elegance. Baroque art is basically camp about religion. The ballet is camp about love." Joel Schumacher's Batman & Robin (like Batman Forever, the film that preceded it) is a film in delirious love with its subject, and that subject is the goofy, gay beauty of the modern myth of the superhero. Overt in its desires and its delights, the film stares with incredible, lingering longing at Chris O'Donnell's bedewed lips, submerges the cold, aloof Bruce Wayne beneath the warm, kind smirk of George Clooney (a Batman who smiles!), and—most unforgiveable of all—it put nipples on the bat-suit. I will tell you the secret of why Batman's nipples so enrage its critics: because the charade is over. The swells and dips of the lovingly sculpted male torso can be explained, and therefore explained away: these muscles are the site of masculine power; they speak, surely, of strength, of solidity and unremitting training. It is no accident that every femme fatale in Batman's cinematic rogues gallery fans her hands across these rubberized zones, seeking the chink in the armor. But the male nipple has no such function, no exculpatory capacity for war; the nipple is the site of weakness, of sensitivity—and of pleasure. Plausible deniability is gone. Put a nipple on the batsuit, and you admit to having fun.Unproductive fun, perverse fun, queer fun—the Schumacher Batman films are, in Jonathan Goldberg's analysis of a parallel vein in queer texts by Shakespeare and Marlowe, sodomitical, wholly uninterested in the patina of virtuous grimaces or generative reconstitutions of order (grim and grimy and gritty—the superhero equivalent of making love missionary-style through a bedsheet) and instead reveling in the spectacular and preposterous (a term that literally means "putting the ass first," which is indeed both a Renaissance euphemism for gay sex and also literally how the films' glorious butt-shots kick off their action). It is not just this celebration of the beauty of the male form that marks Schumacher's auteurism, but a wild, debauched excess of style and narratives that foreground the displaced, lost other. From Jim Carrey's Riddler's obsessive, yearning lust for Bruce Wayne to Chris O'Donnell's martial arts laundry skills to a neon-noir Gotham City peopled by Day-Glo supermodel pompadour gangs, the films are wall-to-wall pageantry and faggotry, and they do not apologize for it. Instead, they create a sensitively observed and minutely detailed love-letter to the wry surrealist goofiness of the 1966 Adam West/Burt Ward series that had saved the property from obscurity and catapulted Batman so immovably into pop celebrity, and itself made by a rogues gallery of Sixties counter-cultural icons. Indeed, Carrey's zany hyperkinetics—clad in gorgeous crystal-studded leotards and with dazzlingly acrobatic cane-work—pay meticulous homage to Frank Gorshin's own Riddler, whose giggling fiendishness nearly earned him an Emmy. "Remember," Schumacher was fond of saying to the actors on set, "you're in a cartoon!"This style is not without its critics. Even on-set, Carrey struggled to connect with cackling co-villain Tommy Lee Jones; pleading to be liked, Carrey says he cornered Jones, who told him openly he detested the man—then, needled for more to go on, looked Carrey dead in the eye and rasped: "I cannot sanction your buffoonery."* Schumacher's broader oeuvre, even in films with budgets in the hundreds of millions, is consistently obsessed with the outsider, the misfit, the buffoon. His early endeavours include cult classic musical Sparkle (the prototype for Dreamgirls), followed by Car Wash—a film now infamous for queer icon Lindy, who responds to being called a "sorry-looking faggot" with an imperious "who're you calling 'sorry-looking'?" and rejoinders "I am more man than you'll ever be, and more woman than you'll ever get." In 1978, Schumacher penned the screenplay that took the quintessential American myth—The Wizard of Oz—and transformed into a critique of the American effacement of Black culture and labour: The Wiz. There, even the thoughtlessness of L. Frank Baum's Scarecrow becomes a fable of systemic oppression, as the crows make the painfully sensitive dummy sing a song of their own devising about his own misfit uselessness that keeps him helpless upon his perch; when he doffs his hat to Dorothy, his head is not empty, but to her horror has been filled up by those who would keep him docile with "garbage." The critics that revile Schumacher ignore that he was perfectly capable of making tight, hardboiled films—the impossibly taut Phonebooth, the dismaying hopelessness of Falling Down—and instead just as often would, like Bartleby, prefer not to. The Lost Boys may be a shrewd glance at the AIDS crisis and at the rootlessness and poverty of so many young queer lives, but the film is also a roaringly energetic comedy that delights in chaos and cute moody boys and loud, rowdy found family. "Take off that earring; it doesn't suit you at all," the mean-spirited young brother hisses at the breathtakingly beautiful male lead Jason Patric (whose vampiric style now trends to the androgynous and whose resemblance to Jim Morrison is emphasized by a matching dissolve), then adds with a sneer: "Have you been watching too much Dynasty?" By film's end, however, the two have made peace and forged an acceptance of Michael's outré new alternative lifestyle: "You're my brother, even if you are a vampire." The malevolent father figure (played by Edward Hermann with the same avuncular dweebishness he brought to Gilmore Girls), however, who tries to reinstantiate the stability of heteronormative family, is quite thoroughly and satisfyingly exploded. As an artist, Schumacher recognized there is something important, transformative, and transcendent about joy as resistance; he had as instinct what every poor NYC club kid knows: the revolution, when it comes, must be opulent. He extended this interest in underdogs to fostering underseen talent, launched the careers of many of Hollywood's best-known faces, shepherding the Brat Pack, Julia Roberts, Kiefer Sutherland, Colin Farrell, Gerard Butler, Matthew McConaughey, and many others into the public eye, frequently sacrificing established bankability to mint a new star. Pop singer Seal credits Schumacher with turning "Kiss from a Rose" from relative obscurity to karaoke staple, while Jim Carrey, whose buffoonery Schumacher had sanctioned not just in Forever but in Number 23, said that Schumacher "saw deeper things in me than most and he lived a wonderfully creative and heroic life. I am grateful to have had him as a friend." Remembering working with him on Phantom of the Opera (in which she plays the past-her-prime diva), Minnie Driver meanwhile recalled this week that "once, on set, an actress was complaining about me within earshot [about] how I was dreadfully over the top (I was)." Driver said that Schumacher "barely looked up from his New York Times" and replied: "Oh honey, no one ever paid to see under the top." * The climaxes of Don Juan Triumphant and Phantom of the Opera itself dovetail in a final number—"The Point of No Return," in which the Phantom replaces the murdered lead actor Piangi as Don Juan (himself disguised, in the tissue of the play, as his own servant, Passerino, to effect a last cruel "seduction" before his damnation). The company knew if his opera was staged, he was certain to attend, and have laid traps for him—everywhere except onstage. Now they watch, helpless from the wings, as he stalks opposite the ingénue who consumes him, intent to abduct her at last. The moment is badly, almost fatally, under-imagined in stage productions of Andrew Lloyd Webber's musical, with the Phantom in a black shroud, completely illegible, and the stage half-heartedly dressed with a dinner table to facilitate a cheap disappearance trick at the end: a pretty melody, wasted.In the film, however, Schumacher transforms it into a shocking, bizarre set-piece: the stage, ablaze with a hideously avant-garde depiction of the hell-mouth that has come to swallow Don Juan to his damnation. Surrounded by expressionist cut-outs of flame and jarring tilted-angle smash-cuts to sweaty flamenco dancers moving with jerky arrhythmia, the Phantom (here restyled as a beautiful baroque toreador) and Christine now climb up parallel winding staircases to Hell, as the score palpates and whirls with bleats and trumpeting and the theatre's patrons recoil in visible confusion and disgust.The coup de grace is the Phantom, whose disguise is no disguise at all: Gerard Butler's own face, in a mere domino mask, only revealed in close-up at the last second of his unmasking to be part of an elaborate hair-and-makeup prosthesis to conceal his othering disfigurement. His disguise ripped away—Passerino is not Don Juan is not Piangi is not the Phantom is not even the handsome "real" of Gerard Butler—he slices through a cord, plunging down the onstage shaft of Hell with his prize as, from above the crowd, the chandelier falls to crush the paper-fire set and consume the Opera Populaire and its screaming, tacky arriviste audience in gouts of burning wreckage. This week we lost Joel Schumacher. He was a denizen of the NYC queer underground, a department store window-dresser, a fashion designer, a screenwriter, and finally one of cinema's most iconic and reviled directors. He was eighty years old.He left the audience disgusted, and the theatre aflame.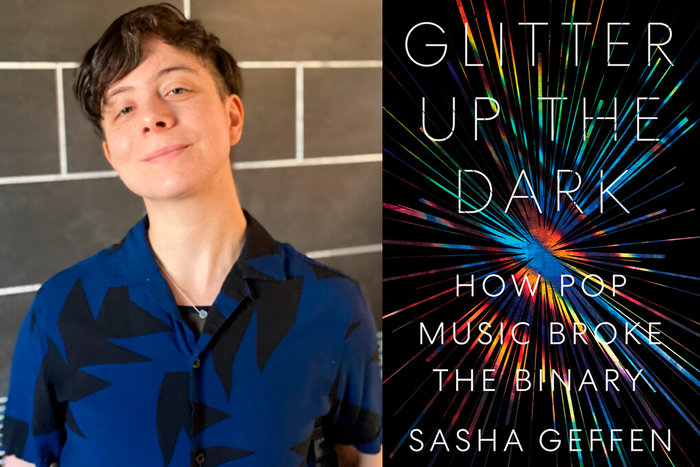 Talking to the author of Glitter Up the Dark about Savage Garden as entry-point to fandom, missing shitty clubs in the midst of a pandemic, and Britney Spears's communist reblogs.
"Mr. Presley has no discernible singing ability," the New York Times critic Jack Gould fumed in 1956. "His one specialty is an accented movement of the body that heretofore has been primarily identified with the repertoire of the blonde bombshells of the burlesque runway." In their new book Glitter Up the Dark: How Pop Music Broke the Binary, the slyer critic Sasha Geffen notes that he could've just called Elvis a male bimbo. Geffen scours a century of music for these glinting crystals, from 1920s blues singers to early synth experiments, Beatlemania to grunge, with Prince as a genre unto himself. Even the most harmonic among them carried notes of dissonance, rupturing the carefully gendered voice. Geffen invokes canonical artists with wan mischief—"Titless, he struts like he's got his tits out for all to see," they write of Iggy Pop—and keeps finding curious historical details, like how Klaus Nomi settled on his abstracted outfit because a full costume would've been too expensive. They also hit on the ways capitalism tries to recuperate each moment of subversion: "If it can't get rid of them, patriarchy tends to devour its threats." But that process never moves in only one direction, and Glitter Up the Dark lovingly describes the affinities drawn together by the act of listening. "Inside a song," Geffen writes, "every singer is exactly who she says she is in the moment her voice passes through her throat." Chris Randle: After the prologue where you talk about early modern American music, like, the blues, Harlem Renaissance people, why did you decide to start the book with the Beatles, and specifically their first pop covers? Were you looking to invert the canon? Sasha Geffen: I don't know if it's an inversion, necessarily, but I wanted to point to a moment that I saw as the beginning of pop culture and fandom as I think it still is now. This gathering of attention around a band on a mass scale, with heavy consumerism involved too. And I thought the Beatles were a pretty reliable starting point when it comes to pop as a mass cultural phenomenon, because even though pop is 50, 60, 70 years old, depending on when you want to mark it, that's the first time that someone makes dolls out of a band that I could find. Action figures, wigs, merch. And it also seemed to be a sea change in the way that fans oriented themselves around bands, taking bands as these objects that generated identity. So it wasn't that I see the Beatles as the beginning of pop music, because they're not, but they did seem to mark a shift that made a good starting point for this discussion. Yeah, my sense is that, at least before World War Two, stardom didn't work in quite the same way. Like, more often the songs would become famous and the stars would be Artie Shaw, or whoever. Right, it feels like the song was more the defining unit of liking pop music. And the Beatles came along in a decade where the teenager had just been established as a post-war phenomenon, where there was all this money concentrated in the hands of young white people, and a lot of capitalists were eager to draw it away from them by any means possible [laughs]. And Elvis kind of started with that too, but I think the Beatles really raised the stakes to another level, the level of urgency around Beatles fandom was unparalleled at the time. Even just, like, the hair. I actually love how much attention you lavish on that [laughs]. It's more interesting than the music, I think. Just the way they looked is so fascinating, it's so specific. There's an old Hannah Black tweet that went, "Gender is 50% hair." It's true. It's the first thing that people notice when they see you. Do you remember a moment earlier in your own life when you saw a music video, or heard a song on the radio, and sensed everything turning liquid in that way? Yeah, I can tell you my Savage Garden origin story! That was my first experience with fandom, and it's really dorky. When I was maybe nine or ten years old, I was really into being online, and went to all these different goofy fandom things, games, virtual pets. That whole '90s culture of having your own colorful home page: "Here's this GIF of a cartoon cat that I adopted from someone else's website." And one of the sites I went to had this auto-playing MIDI rendition of the Savage Garden song "Truly Madly Deeply." I would hear it every single day, and I didn't know what it was, and it was just a melody without lyrics so you couldn't look it up. Then I was on a plane, listening to the looping airplane radio, and that song came on, and I was like, holy shit, it's the song from the cat website that I visit all the time. There was a pre-recorded announcer who identified the band as Savage Garden, so I went home—I think one of their newer songs was playing on the radio too, from the second album. So I convinced my parents to buy me both albums, and I had this ritual of putting in the first self-titled record, the little orange CD, into my mom's computer right before I would go online, and go into my chat rooms pretending to be this gender-morphing fantasy creature. I think that voice triggered something in me for sure, because Darren Hayes's voice is so effeminate and so androgynous, so interestingly coarse. It's very high, and he uses his falsetto, but it also feels kind of crimped and faltering at points. There's a lot of failure hard-coded into it. In retrospect I could see that speaking to my own bodily situation, of being about to go through puberty not really knowing what I was in for, and excited to become a sexual being but also obviously not doing it the right way, according to the feedback I got from my peers [laughs]. Being told that my relationship to myself was weird or wrong or gross, all that fun baby gay shit where you don't know what's happening yet, but everyone's like, "You're disgusting." And you're like, "I'm just here trying to be a person, I don't know what's happening." So that band was like a sanctuary for me at 11 or 12, I was obsessed to the point where it was my schtick. When you're in middle school and no one knows what to do with you, they just assign you a schtick. I had a VHS and a DVD of their music videos, and I just watched them obsessively. The "I Want You" music video, I think I write about it in the book, because that was a big one for me. He's got that gross chin-length stringy hair, looks really young and androgynous, he's in this cool cyberpunk environment. I actually got my hair cut like that, or tried to, it didn't really work because I've got Jewish hair. I had printed out this black-and-white photo of Darren Hayes at his most androgynous, and I brought it to the person who cut my hair at the time like, turn me into this please. That's kind of the root of my whole desire to see the gender in music, I guess, because they were both so intricately bound up for me from a young age. Was there anything that turned up from research that really surprised you? I love the detail about Wendy Carlos, that she had to do her first publicity appearances in male drag. Yeah! That was a fun one. I guess I didn't know a lot about Alice Cooper, especially his early work and early appearances, how he was spouting lines that sound very much like Tumblr-queer jargon now. "Everybody has a little male and female in them, it's a biological fact." Which sounds like an infographic you'd see among social justice communities, but he was saying it to be provocative, because in the early '70s you couldn't just do media interviews and say that shit without making some people upset. And of course his whole getup was designed to be freakish, it wasn't like Alice Cooper was wearing makeup to be pretty, it was to look garish. What also surprised me, kind of from that same era, is how you see the young proto-punks like the Stooges being really into the Beatles, because they're so frightening to their surroundings. Like being into Nazi imagery and being into Beatles imagery were equally provocative. It's mind-boggling to me, because the Beatles seem so tame and anodyne now, it's like dad culture. But people would get catcalled, you'd get called "Beatle" on the street if you had long hair with the venom of a slur. That shifted my preconceptions around these eras I was studying. I feel like you don't always know the norms of a particular musical era, even if you know the music pretty well, so reading a bunch of contemporary interviews was really interesting, because you could see the shock happening in real time [laughs]. Seeing very square, very straight music journalists getting up in arms over what Lou Reed or Alice Cooper were doing was funny and revealing. You spend a lot of this book writing about the ambiguity of voices. Why do you think they're so malleable in that way? I think just the fact that they're the one musical sound that comes directly from the body, and that the body by necessity has to be malleable and flexible. Humans are very adaptable, and at least in hearing communities we communicate primarily through voice—communication isn't just done through actual words, it's intonation, accents, all kinds of subtle variations in the way voice is used. I think that extends to music, maybe it's even intensified in music, because music is this heightened dream-space. When you're singing it's not the same as speaking, it's this gauzy detachment from linear reality, where the song is looping in perpetuity, if that makes sense. Especially since recording began, individual vocal takes are frozen in time forever, kind of in their own reality. So I see voice as an opportunity to try out ways of being, ways of expression, that don't necessarily have to be rooted in the material conditions of your life. You can sing an alternate reality, an alternate mode of relations, and it doesn't mean you have to be that person that you're playing. It's almost embodied and disembodied at the same time. Like, an impression of the singer with no visual. Totally. Yeah. And in many cases an impression of a singer who's no longer alive, who no longer has a body to which that voice corresponds, but this ghostly after-impression of their voice still lives on. I think that makes it ripe for a lot of tension and conflict, and that's where I see a lot of these themes of gender-weirdness coming out. Early on you mention those wax-cylinder recordings of the last castrato, Alessandro Moreschi, and it made me think of—do you know this book called Making Sex, by Thomas Laqueur? I think you've mentioned it to me before, it's on my list of things I should be reading but haven't yet, because I'm a very bad procrastinator and a slow reader. I've gotten better, but I get disillusioned. Sadie Dupuis [guitarist/vocalist of Speedy Ortiz] just posted her April books pile, and it was like eight books, and I'm like, shut the fuck up [laughs]. I've been inching my way through Faulkner and Alice Walker right now, these classics that were on my bookshelf, but I've been doing it every day, which is progress. It's funny, because Making Sex is a book from the early '90s by this middle-aged cis professor that doesn't explicitly mention trans people at all ever, but it's about the endlessly changing and contradictory "scientific" definitions of sex. Starting with the Aristotelian one, where he was like, "Women are cold and wet, which corresponds with the elements of..." Right, women are like 3D printers for the male form. Laqueur writes that all of these definitions of sex contain claims about gender. There's a part on the Renaissance where he discusses various cases of intersex people, what became of them, the formal decision on their identity from the local duke or whomever. He says that, generally, "as long as sign matched status, all was well." And in so much popular music sign does not match status. It reminded me of that great essay you did about robotic voices—I actually have this giant quote from it pasted into my phone: "When grafted onto robots, alpha masculinity becomes distended and uncanny; Robocop and the Terminator supplant organic masculinity with a hilariously overwrought form of butch. Others present a beta masculinity ripe with pathos: the tragically named Alpha from Power Rangers, whose neuroses constantly short-circuit him, or Star Trek: The Next Generation's Data..." I guess I'm wondering, how do you feel those cinematic robots relate to synth-pop and vocoders? I think you see a lot of overlap in Laurie Anderson, who I write about in the book, who created a caricature of masculinity using vocoders and pitch-shifters, which was deployed to a subtle comedic effect. It's a character that she uses a lot throughout the early '80s to poke fun at the idea of competent masculinity, masculinity as the harbinger of the future and as the natural subject of America. The comic effect of roboticizing masculinity definitely appears there, like, how powerful can masculinity be if it's so easily mimicked by something that's not a man? And that's true for failing robots like Data, it's true for someone like Laurie Anderson, and I think more recently you see Dorian Electra working in a similar vein, where they're doing office drag and singing through vocoder about being a "career boy." Performing all these stereotypical male roles ... The idea that masculinity is kind of inherently comic, because it's so stilted and brittle, comes into play there. And robots are a good excuse to magnify that, because they're so easy to break, and ill-fitting in the role of human in a similar way that men are. It's interesting that Daft Punk, the other artists who had a Billboard hit while dressed as robots, have always been smoothly asexual in their persona. But not the camp C-3PO thing, or even that Data type, more like the Terminator if it were just making house jams ... In the Prince chapter, you talk about him in these Sapphic terms, echoing Wendy & Lisa's own description of him as a "fancy lesbian." I was thinking about the inverse, divas with a homoerotic affect, like Madonna. I couldn't find a way to slot Madonna in. There were moments, but I couldn't make them cohere into an argument, whereas Prince, the chapter could've been longer ... He was so specific with such widespread appeal. I don't know any other pop star who managed to be that consistently strange and opaque and elusive and still so massively popular. So insistent on his own displacement from his surroundings, in terms of gender, the way he produced his music, and his relationships with the rest of the band. He's my favourite musician, and I find "If I Was Your Girlfriend" so moving in the way that it takes this fantasy of perfect mastery—Prince writing and performing and producing every element of every song, shifting between genders effortlessly—and crushes it down into the narrow intimacies of heterosexuality. Yeah, and I feel like there's this longing for a feminized mastery within the lyrics, right? This caretaking that he doesn't necessarily have access to in his male form, as a man who loves women. There's this whole realm of mastery that he's sealed off from, and the best he can do is use his mastery of music to simulate it, or try to find a way in to pantomime it. In the chapters on dance music, you write a lot about these distended experiences of time: The improvised circuit of DJ and dancers, the stopped clock at the Loft. It feels very appropriate now that we're living in this endless suspended present. What do you think distinguishes the two? Why is one of them euphoric and the other nightmarish? There's a point to the former, right? Being in a place where there's a lot of sensory input, you're hearing music that's really loud, you're surrounded by other people, maybe your end goal is just to dance, or maybe it's to get high and peak at some point during the night, or to have sex or whatever. Even though the moment is extended, there's direction within it, there's narrative. And that narrative doesn't necessarily conform to clock time, it's on its own timeline, but it does have peaks and valleys, it does begin and eventually end. Whereas what we're doing now, there's no end to it, it seems so yawning and empty. And obviously we can't be around other people, so all the sensory overload and the sensuality of the dance floor is drained out of the picture. It's interesting how it's even drained out of musical experiences that are happening. I totally get that musicians have to do something to survive when they can't tour, because for so many musicians that's their only source of income, so playing Zoom shows makes sense, but I feel like it's such a different experience from an actual concert. Where you feel the vibrations from the speakers in your body, and you're near other people reacting at the same time. The lack of any sensory shift makes the moment impoverished, I think. It's so weird, I had that thought of, wow, this really shows how time is conditional. The fact that March took 400 years and April didn't really ... happen? It doesn't seem like April happened, there was no demarcation there. There's no narrative to it because everything is just bad all the time and slowly getting worse ... I thought that I would be fine through this, I kind of dug in my heels like, whatever, I'm in my house anyways so it doesn't really matter that I have to stay inside my house. But the psychological effect of everyone I know being stuck and suffering for it... The idea that something bad is happening and there's nothing you can do about it except stay home is hard to swallow. All of that makes this hellish. But it's a good example, or at least an effective example [laughs], of how time is conditional. I wish I could be on a dance floor. Ever since I moved to Denver I haven't been to as many shows or dance nights as I once went to in Chicago, because I knew the environment, knew the layout of the city a little bit better. Here there's a lot of—I don't want to bad-talk Denver, but there's a lot of EDM and jam bands, just not as much of an abundance of stuff I like. But I didn't really miss it before all this, I was like, alright, that's fine, I'll get my few shows out, that scratches the itch as I'm getting older. And now I need to be in a shitty club with sticky floors and concrete walls, where I can't hear anything but feedback, with a bunch of drunk people [laughs]. That's something I miss that I didn't think I would miss. Your book made me return to that Octo Octa album from last year [Resonant Body], where she gestures towards '90s rave anthems without just pastiching them or lapsing into melancholy. It feels like this intense solidarity. Totally. She goes through those gestures with such a light touch, it feels like there's room for forward motion. Right, it feels purposeful. And I feel like that's the challenge in a larger sense too, how to care for and remember all the people who are sick and dying. It's strange to try to be present without being present right now. It's also troubling how conveniently dependent we are on internet technologies to communicate now and care for each other in whatever ways we can, like, with the refusal to bail out the postal service. Any non-corporate communication we have is being starved. One of your recurring themes is how the gender expression of marginalized people gets eyed up and repackaged by capitalism. Have you read that Elijah Wald book, How the Beatles Destroyed Rock & Roll? No, I haven't. The title is very inflammatory [laughs], there's only, like, one chapter about the Beatles. It's more a secret history of American pop music, touching on some fantastically unfashionable artists like Pat Boone or Paul Whiteman, because people were listening to them. And one of his recurring themes is the way that music-making gets shaped by recording technology. He argues that a big influence behind the rise of the album in the '60s was—I'm not really an audiophile, I forget exactly what changed to allow for longer LPs, but something did. Before music was a recorded commodity, people would take songs and adapt them and put their own twist on them—it's a very human impulse, I think, to do that. But when the music industry comes along that becomes part of capitalism's repertoire. How do you feel that's all been accelerated and complicated by digital technology? I'm thinking of Arca sequencing her album to confound streaming services. That whole phenomenon just has accelerated, right? As soon as something's published online it can be devoured. A somewhat recent example is Rihanna's Saturday Night Live performance [in 2012], where she or her creative design team borrowed elements from seapunk, which was this small semi-comedic vaporwave offshoot out of Chicago led by a trans girl and a cis girl, just making lots of '90s-nostalgic synth music. Lots of Ecco the Dolphin visuals. Lots of digital replications of paradises, beaches and oceans and palm trees, that made it into this Rihanna performance. Very quickly things from the fringes were scooped up and repackaged around a mainstream pop star. I think maybe what you're seeing is a new generation of artists kind of accepting that as inevitable? Making work so quickly that the swagger-jackers can't keep up. You see a lot of trans artists in particular putting out a ton of stuff, like Black Dresses and Ada Rook and that whole network, releasing three or four albums a year sometimes. Pouring out music at the rate that they're making it, and not necessarily working through a label or thinking so much about marketing. It's interesting because that's almost the speed at which the Beatles were releasing albums, back when an album didn't have to have these high levels of production, you could have four cover songs and it wasn't a big deal. You only have to write four to six songs, and then you record it all over two days. Before the album became this art object, when it was just a convenient package for songs by popular artists, you saw things happening a lot faster. Now that the internet is what it is, and has messed with many people's ability to make a living making music, you see that same rate for different reasons. I think most of the albums that I'm talking about are considered as full-length narratives, it's more about not needing a label to mediate between you and your listeners. I love how you keep returning to that search for unlikely affinities. It's the "Crush With Eyeliner" thing, two people swerving towards each other while conspicuously failing at gender. Where are you finding those affinities these days? In music? Anywhere! It's the last question, it could be anything. That photo of Daniel Radcliffe walking all the dogs [laughs]. Oh boy. Honestly, the insane, powerful singing that my body used to do when I saw pictures of abject males has quieted a little bit since I got top surgery, so I don't explode in longing when I see a picture of Daniel Radcliffe looking at his phone while tied to 17 dogs quite the way I used to. I used to go to Twenty One Pilots a lot for that, because there's a lot of homoerotic play between the two of them. My fandom for them is like the adult version of my Savage Garden fandom ... any kind of beta-male affinity. You mentioned R.E.M., and I'm actually researching for a potential book about Michael Stipe, a false hagiography or critical biography, because I feel like he's going to write his own at some point, I can't do that for him. That seems illegal. But I want to write something about his place in culture from the position of a fan. I feel like I'm also getting it in Britney Spears's communist reblogs. The idea that this person who was the one symbol of Y2K consumerism, everything wrong with the way capitalism has infiltrated music, is now like, "I was never a willing participant in my own exploitation." Her working against her own interpretation has been really productive, not in the erotic sense that you were asking about, but in the sense that she was held up as this image of perfection and now she's actively embracing her own failure ... I get a lot of vibrations just from seeing other trans people on the internet, seeing what we're all doing with ourselves in this weird time. The fact that people are looser with what they post, maybe, not necessarily in a lewd sense, just more casual. I wish I had a better answer to your question than Twenty One Pilots [laughs]. No, I love that answer! It's one point where I feel like I have no agreement from the rest of music-critic Twitter, that this is a good band. But I also just festooned them with my transmasculine hopes and dreams, and now I can't get rid of them. They're a comfort band for sure. I used to watch a lot of their music videos compulsively, in the same way that I would with Savage Garden. "What if I had that body? Wouldn't that be cool?" What if I could look and move like that in this weird, failed rock stardom? Because that is a band that's all about pushing against the bombast of their alt-rock predecessors ... Imagine Dragons, Kings of Leon, those post-Arcade-Fire what if we ran away from this world together male survivalist fantasies of the post-apocalypse. And then Twenty One Pilots were like, what if we were dweebs in the post-apocalypse instead? What if we were just nervous, insecure, vaguely homoerotic bros in this world those alpha males are ruling? I had never actually looked up a photo of Twenty One Pilots before. All their publicity shots look like they just got signed to an esports team. Yeah, Tyler just stoops! He's got the muscles and the big black tattoos but he just looks like a sad little boy. It's such a contrast, and so relevant to my own interior experience of being a person. So, if Elvis was a male bimbo, does that mean Savage Garden are catboys? Yeah, they can be catboys! I like that. I was active on Savage Garden message boards and fanfic communities when I was, like, 12, and I feel like that was probably something that got written at some point. Darren Hayes got turned into a cat and fucking loves it.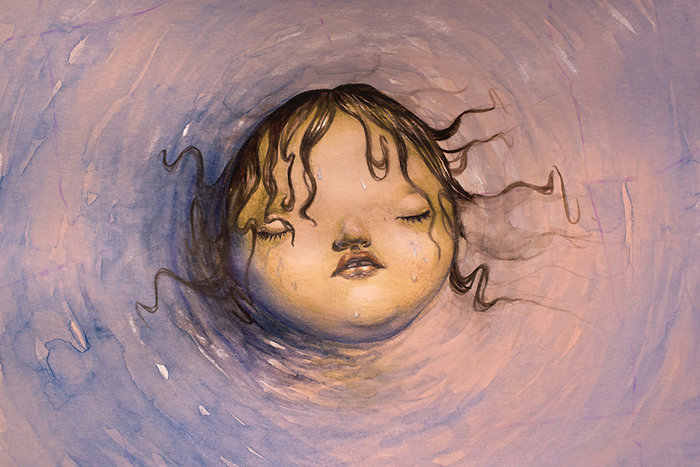 There was a creative storytelling aspect to sex, and a form of intimacy we didn't share with boys.
There was a time when I had orgasms that had nothing whatsoever to do with fantasies. I had them by accident. I remember having them in gym class all the time. We had to prepare for some Canadian Fitness Exam. We had to take it very seriously. As a child, you are supposed to accept what adults put in front of you and denote as important. There is an element of nonsense in the life of any child. That was why Nonsense Literature is so appealing to children. In any case, we were told this was important and that we would be receiving an iron-on badge when our scores were submitted. I really wanted a gold badge to iron onto my grey hoodie. I was hanging from the chin up bars against the wall. My body hit the wall as I rocked and it brought me to a climax. I would hang there, oblivious to the time passing. My arms would have held me up even if I were 500 pounds. All of my body became focused on a singular feeling. I climbed up a rope and similarly achieved an orgasm. I had no idea what it was. * I befriended a girl named J. Her mother had three children with different fathers. They were each devastatingly beautiful. This meant her mother had beautiful genes. It was a lot of work to produce three beautiful children. After it she went to bed for the rest of her life. She sometimes left the bed to put on lipstick and go sit at the Jupiter Café. Her beautiful children roamed the neighborhood. Going mad, the way that unsupervised beautiful people do. We were delighted to find out we had both discovered our bodies had this wonderful feature. J loved to share with me the different ways she had discovered to masturbate. She told me about how she masturbated in the bathtub, scrunched up under the faucet. She had made love to every electrical appliance in the house, from the hair dryer to a vacuum cleaner. She made love to appliances in public too. She really had no shame. She didn't have a washing machine in her house. She went to the laundromat. She wrapped her arms around a washing machine and held it as tightly as she could. We went to the swimming pool. She stood in front of the tube that new water poured through, her head tilted back in ecstasy. She had big eyes. And lips. When she closed her eyes, she looked as though she were in a permanent state of bliss. * I met a girl with long stringy, dirty, blonde hair. I liked kids who didn't wash their hair regularly. It meant (to me anyways) that they were wild and had parents who were more permissive. She lived in a building right next to the swimming pool. She wore her bathing suit everywhere that summer. Another friend said we shouldn't speak to her, as she was possibly amphibian. I put my bathing suit on to go and see her. I knocked on her door and, sure enough, she answered in her bathing suit. She tied a blindfold around my eyes and decided to tell me the definition of certain words that had to do with sex that I was unaware of. * A girl in my class came up and invited me over to her house. She had a peculiar style. She had bangs and two ponytails she wore oddly high on her head. I didn't want to go because she always wore plaid and I had an aversion to it at the time. I don't know how to say no to any girl's invitation. But she told me her grandfather had moved into the duplex apartment underneath her. And rummaging through his unpacked things she had come across an entire box of dirty magazines. We sat in the narrow back staircase of her house. It was covered in yellow carpeting and we felt so snug sitting on the stairs. Our bums were crushed together and our running shoe clad feet were piled on top of one another. We turned the pages, looking at all the naked women and men in extreme postures. It was a rare find this box. It would most likely be seized at any moment. There was no time to be erotically stimulated. All we could do was consume the information the photographs contained before they were confiscated. Her grandfather had a right to look at all these naked female bodies, but we, as girls, did not. What I liked most about that day was that we were together, looking at the magazines together. We had triumphed over the adults. We were doing things they could never imagine us doing. It was our collective secret that we were obsessed with sex. Our sexuality was kept secret from us, while it was exhibited, examined and exploited by men. * The secrecy of it all made me feel guilty and troubled, of course. I thought I might be headed to a life of perdition. Until I befriended the most intelligent girl in my grade, named P. She had a thick black pony tail and baby hairs on her forehead. She had a collared shirt that she buttoned at the wrist and up to her neck. Her ability to concentrate was phenomenal. She was hardworking and conscientious. She was never late with her assignments. She was always taking notes as though the teacher had just given her winning lottery numbers. She was from Uruguay. She had an overweight sister who couldn't get anything right. She was always daydreaming and fainting in gym class. They made a wonderful pair. She invited me over one day. She suggested we become best friends. She had examined the prospects in the class. She decided we had the most in common. Which meant we had the closest grade point average. We both were reading above our level. We both read in very different ways. There are as many different ways to read as there are people. P. brought me down to her basement. She had a tape recorder. She said she used her tape recorder to tell short stories. These seemed elaborate. But it was really to be expected of her organized personality. She asked if I would like to hear a story she had recorded. I said certainly. She played it. It was a very filthy story about her and a boy in her class. When it was done she looked at me and asked, "How did you like it? Did you think it was well written?" There is a creative storytelling aspect to sex. When the fantasies came, they were in the form of stories. When I was writing my novel The Lonely Hearts Hotel, I wanted to capture a childlike attitude to sexuality, perversity and pornography that I once had. * This was a form of intimacy we did not share with boys. They were already intimidated by the sexuality and bizarre amorous assertion of girls in the class. Girls would pursue them around the schoolyard trying desperately to kiss them. They would receive anonymous love letters and marriage propositions. I was more interested in the sexuality of girls and their physical presence back them myself. The girl who sat behind me one day reached forward and took my hair in her hands and began to braid it. It felt so good, as though each strand of my hair was coming out of my scalp and falling out around me. * I had a boyfriend when I was a teenager who had a job cleaning up a public library after hours. Whenever he would find a book in the remaindered section that he thought I might like, he would bring it home to me. He didn't really know anything about books so his choices were always based on the covers. He brought me a book called The Delta of Venus by Anais Nin. I had heard of her before and was delighted. I loved the photograph on the front. It was of a girl in a cloche hat on a chair holding up her dress and revealing her skirt and slip so that one of her stockinged legs was exposed to the viewer. I saw clearly on the cover beneath the title that the word Erotica was written. He had either missed it or did not know the meaning of the word. He saw I had the book in my shoulder bag a few days later. "How is that book?" he asked. "It's absolutely wonderful! It's so dirty. People are having sex on every second page. You can't sit down in this book without someone crawling on their knees to give you a blow job." He insisted I hand the book back to him. He was furious that I had been reading porn. He demanded to know if I had masturbated while reading this book. I was taken aback. I mean, obviously. Was there something wrong with that? Why in the world did he feel threatened by a book? Especially since these were characters who had nothing to do with us. They were so pathetic. They lived in small attic apartments in Paris. They didn't have refrigerators. They were always cold and couldn't pay the rent. They dipped a stale baguette into a glass of wine and they were still hungry afterwards. They pushed the mice away from their plate with a fork. These people were no longer alive. What did it matter if they were turning me on from beyond the grave? It was surely a victimless crime. It seemed a pity because in giving back the book, I was giving him back any trust I had with him. * I gave up the boy but not reading porn. It seemed too fundamental a difference anyhow. * I hoped to grow up and meet someone as perverted as me. I wondered what this wonderful pervert would look like. Would he wear nothing but mismatched socks as he read paperback novels on the windowsill? He would be like nobody I knew. In part because nobody I knew loved me. That was what his perverted heart would be capable of doing. He would be capable of loving me. He would stand on coffee tables and say intelligent things. He would be broke because he would be much too cool to have a job. Ah! The life of artists. That would be a way I would get to be a pervert and be proud of it. I went to the library to find another copy of The Delta of Venus. I was young and filthy and it didn't occur to me there might be something a little dingy about checking a dirty book out of the library. * I loved novelists who wrote about sex. Who included the perversity and filthiness of the whole thing. And the lovely awkwardness of it. The early twentieth century, any writer who lived in Paris was engaging in a miraculous sex life. It was so philosophical and political. They were trying to be free through having sex with as many people as possible. And why not? It was a noble pursuit. If you are a fallen woman, then you wouldn't be able to be married. You would be outside conventional society. The women in Victorian novels decided they would kill themselves. But in the 1930s they went to Paris to join other groups of the fallen. And write and live to excess and discuss philosophy. And to write down their pensées which would change the way people thought about women and war. They would murder God. At which point it meant nothing to be fallen. I liked the 1930s as a time period, aesthetically. And I had been planning to write about it since I was very young. In The Lonely Hearts Hotel, one of the main characters, Rose, becomes involved in 1930s black and white pornography. I began researching it. One fascinating collection of pornographic photographs of prostitutes was taken by a man who called himself Monsieur X. They are beautiful and somehow speak, to a modern viewer, as portraits of innocence rather than wantonness. Unlike in modern pornographic photographs, the subjects seem like ordinary women who you can imagine having inner lives and interests that do not revolve around sex. Two girls sit reading a newspaper. Their legs are spread. They have no underwear on, but they are wearing stockings and pretty high heels. They look like they are two girls reading comics after a slumber party. They prefer not to look at the camera, as they are shy. Another pair of girls squat in an unnatural position to reveal their privates. They have the awkwardness of non-athletic girls in gym class. One has a run in her stockings. There is, of course, the messiness of pubic hair. One girl, alone in her photo, leaning on a chair partially undressed and smoking a cigarette, looks at the camera. She has a tinge of Henry Miller's wife, June's, pride about her. She doesn't care that she is in a pornographic photo, she is still better and more accomplished than you. In a 1928 film called Le pompier des Folies-bergère, a fireman goes to see the naked dancing girls of Folies-bèrgere. When he comes out, the revue has made him lose his mind. He imagines every woman he sees naked, including a subway worker played by Josephine Baker. Every man he sees turns into a naked woman, including his fellow firemen, a priest, and a bus driver. He tiptoes around the city blowing kisses to everyone. These films seem like Charlie Chaplin movies until everyone takes their clothes off. There were films that were shown in Mutoscope peepshow machines. These were also called "What-the-Butler-Saw" machines, because they gave the viewer the perspective of looking at a scene through the peephole. You put a coin in and put your eyes against the goggles and saw a film created by a circular rotation of cards. It's the same effect as when I was in high school and we all used to draw flip books on the sides of our dictionaries. Then we would pass them around. Little stick men would shoot each other in the head or a stick figure with a penis would have sex with a stick figure with breasts. In The Lonely Hearts Hotel, the character Pierrot sees Rose star in a movie in one of these machines and thinks it is the most beautiful, lovely film he has ever seen. Neither of them is ashamed of it and they love each other more because of their sexual pasts and experimentations and exploitations. Rose and Pierrot have a gender fluid relationship and they are best friends. They have been searching for one another since they were separated as children. There is something that remains childlike about their love and attraction for one another, causing them to be innocents. They share their sexual awakenings and desire with the same curiosity and wonder that I did with other girls. Even though society says girls are not as horny and perverted as boys, they truly, truly are. And when two people share the secrets of their perversions with one another, they become free of the false mores that society puts in place to clip our imaginative wings, not only in sex, but in all walks of life.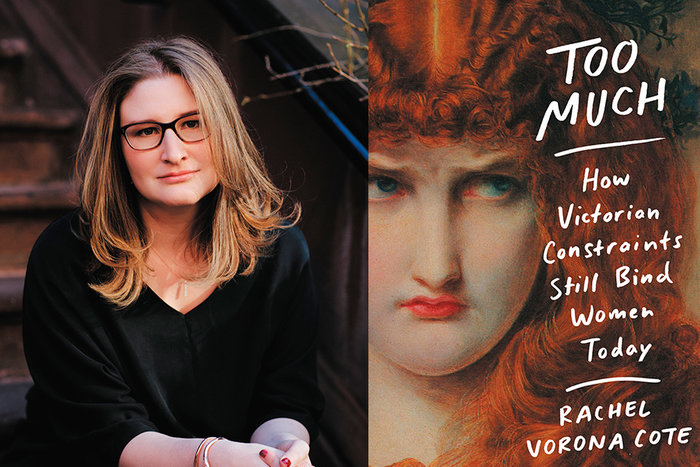 The author of Too Much on who gets to be excessive, whether Victorian protagonists would get along, and the privilege of seeing yourself in literature. 
Has there ever been a better time to read Victorian novels? Their volume, their sheer scope, and their often-serialized origins all make for stories meant to be engrossing and enjoyed over a long period. Take your time; you have nowhere else to be. Rachel Vorona Cote knows her Victorians. With multiple degrees in literature, she applies her scholarly expertise to her modern obsessions in Too Much: How Victorian Constraints Still Bind Women Today (Grand Central Publishing). She traces a path from the Catherine Earnshaws and Dorothea Brookes of centuries past to contemporary characters, authors, and public figures, with a healthy dose of memoir tied in. The lessons that these books can teach us, Cote argues, are evergreen. The women who were maligned in the works of Charlotte Brontë and George Eliot for being too emotional, too unstable, too sexual, can serve as a conduit for how we understand how women are maligned still today. Cote and I spoke on the phone in early March, the day her book had been launched, as she was embarking on a multi-city tour that would, one week later, be postponed indefinitely. Anna Fitzpatrick: Too Much is obviously rooted in the Victorian era, but you bring your subjects into the present, and cover a lot of literature over the twentieth century. Why did you decide to start with the Victorians? Rachel Vorona Cote: There's a logistical reason, and then there's a conceptual one. The logistical side of it is that my academic training is in Victorian studies. The nineteenth century was a period in which there was that sort of really intense institutional scrutiny and stigmatizing of women and women's emotional expression that veered towards the extremes. Sigmund Freud, he was a later Victorian. He came in at the tail end. You had a lot of white male doctors who were "treating" women who had maybe been sexually abused, or maybe had anxiety, really all sorts of afflictions, signs of distress. Rather than listening to them, rather than actually putting any importance on their testimony, their sense of what it meant to live in their own bodies, rather than listening to that, the catchall was hysteria. These women were hysterical because their wombs were running all over their bodies, whatever sort of nonsense medicine they were leaning into at the time. That was something that was quite prevalent. It kind of makes sense, because the Victorian period was really a bananas time in terms of the way people were navigating issues of gender, issues of sexuality. The Victorians were really quite obsessed with sex even when they tried to pretend they were really moralistic about it. Women were then, as now, they were kind of seen as illegible in a lot of ways. And frightening. Especially as you got to the turn of the century and women started saying, "We want to work outside the home, we want to earn money, maybe we don't want to get married." It dredged up a lot of anxiety. What drew you specifically to the literature? It's an interesting question because I've been reading it for as long as I can remember. When I was growing up, my mom started reading a lot of nineteenth century literature. She hadn't been a big reader when she was growing up, and then she started, I think she just wanted to fill in a bunch of gaps. She started reading Jane Austen, and she read the Brontes. I started reading these works alongside her. We'd watch film adaptations, like the BBC Pride and Prejudice, that was constant viewing in our household. In some ways it grew out of my relationship with my mom. I've always really appreciated the intensity. That sounds cliché, to say that considering the book I've written, but I think there was something very resonant for me in books that— [cuts out] Are you there? [a minute passes] Are you there? You cut out for a second. I think I accidentally started making a call. I do that all the time. When your cheek dials? Ha. So, the Victorians. They're extremely dramatic. Right. And I can see how that would be really, really aggravating for people. When people tell me they really don't like Victorian literature, or they're put off by it, I completely understand that. It's very specific, even though different writers are doing their own thing. There is a sort of emotional urgency that runs throughout. I appreciate that. I especially appreciate that in the women who emerge in the text, especially in the books written by women, women like George Eliot and Charlotte Bronte. Women who were, to be clear, very problematic in a lot of ways but who were very frustrated with their milieu and who were responding to it in certain ways, ways that we would understand. In the book, it seems that the things you love about this era and the things that really frustrate you are often very close together. I'm thinking of the chapter you have on Lucy Maud Montgomery, where you talk about how you didn't like Anne of Green Gables at first but you were very into Emily of New Moon. You wonder if Emily would have even liked Anne. I wonder how you felt about how so many of these women who are too much in their own ways, how they would interact with each other? There are a couple of shows right now where I think a bunch of characters from different nineteenth century novels are sort of thrown together. There's Penny Dreadful, which I haven't watched because I can be kind of a weenie about violence and I heard it's gory, and then there's one I heard about that's based in Dickens, but I love the idea of putting all these different women together. A lot of them would probably hate each other. If you put Cathy Earnshaw from Wuthering Heights in a room with Jane Eyre, she'd probably punch Jane in the face. If she even gave her that much time. They would probably spar for a while, and then Catherine would get a little violent. I think that it's really important to think about what sorts of characteristics or dispositions we regard as excessive, it's important to think about the sort of language that we use, and what causes us to regard certain people, certain practices, certain behaviours in this way, and to think about excessiveness as negative. The fact is, being excessive isn't necessarily positive. It can be true that a character like Catherine Earnshaw might be struggling under very patriarchal strictures. It can also be true that she's an asshole. She's not an especially kind or compassionate person, and she doesn't really think about other people. That's the most mild critique of her. She's a very compelling character, but I don't think anyone would make the mistake of calling her nice. I think when you've got all of these strong personalities, it's not the case that they would mesh. It might be, because of who these people are and what they're willing to give of themselves, or it could be because it is very, very easy to internalize misogyny. If you're feeling anxious or you feel some solicitousness about aspects of yourself that you think maybe are off-putting, I know that this is something that I've fallen into where I might be inclined to critique that in somebody else and probably I'm doing that because it's something that I'm anxious about. You talk about these Victorian constraints with fictional characters and real women in tandem with each other. How do these constraints apply themselves differently in reality? Whenever we're talking about real people, stakes are inevitably going to be different. I can appreciate characters in Victorian novels who might be kind of jerks. Maybe take the good with the bad. But I'm not going to give myself that sort of pass, just because I always want to do better. I think when we're actually having a talk about real women and real women thinking about the way that we navigate our excesses or what we are told are excesses and how we navigate that conversation, we can absolutely talk about this with literature too, but I think it's just more urgent that we have to think about the ethics of it, too. I want for us to be able to extend more empathy towards each other, and I think that's definitely a guiding motivation for me in writing the book. I also think it's facile to say that being excessive is good, or "do whatever you want, you can't say anything to me because you're just stigmatizing me." It's much more nuanced than that. I think we have to think about, okay, what do we need to unlearn, what has made it difficult for us to live in the world, what sort of stigmas and ideologies have really shored up our subjugation, and the subjugation of people much more marginalized. Then there's also the question of, where's the boundary between that, and also thinking about how we have to navigate the world with other people. How do we honour ourselves and try to untangle ourselves from a whole lot of really nasty patriarchal and capitalist bullshit, for lack of a better term. How do we do that while holding ourselves accountable? Remembering that everybody is going to be living in the world in their own way. It's important to bear that in mind and remember that too, always. We can't think about ourselves as if we're inside of a vacuum. We're part of a web. I can't quote it directly, although maybe that makes me less of a nerd, but I really love the novel Atonement by Ian McEwan. There's a really wonderful line or two, it comes in the section that's narrated by Briony, but the basic premise is everyone in the world is as real as you are. The thrust of that being that everybody's inner life, we're all walking around with all of these loud voices and all these competing emotions, and it can be very easy to forget that everybody is doing that too. Of course, there's the fact that it can be comforting and humbling, in its way, to remember that and to remember that other people are definitely not thinking about you, but also that most people are just grappling with themselves and trying to get through the day as best they can. I've always loved the way that that novel demands a sort of recognition of the fact that everyone has a really, really vivid interiority. If I were to try to suss out a moral code, that would be part of mine. You identify as a woman who is Too Much, and you relate to a lot of Victorian heroines that way. Do you think it's possible for a woman to not be considered too much based on how you lay it out in the book? First of all, it's very easy for me to find heroines to identify with, especially Victorian heroines. They're all white and cisgender, and so am I. I had a lot of access growing up. There is privilege in the amount of resonance I found in literature. I think that the notion of one being excessive, I think it is lobbed at a lot of people who aren't performing normativity in a way that social norms insist that we do. That said, I think that some people are capable of performing normativity according to hegemonic ideals. Some are more capable of doing that than others. Sometimes maybe it comes down to disposition. I think oftentimes it does come down to privilege. That's where I have to check myself, because yes, I absolutely felt very often in my life as if I'm spilling all over the place. I'm very emotional, and I have to navigate some mental illness and that can feel unwieldy, and there's this and that, but I nonetheless have a lot of privilege. There's a lot about me that in fact would not be considered too much. That would not be considered fundamentally excessive. I'm able bodied, I'm white, again I'm cisgender, I'm queer but I'm married to a man, so I have privilege there. I think this is such a good question because it really emphasizes the extent to which, and I don't know if this is maybe the way you intended it, but it does emphasize the extent to which— [silence] Are you there? Are you still there? I don't know why my chin keeps doing that. I keep accidentally hitting mute. My chin is going all over the place. You cut out about a minute ago. Let me try to back track. What I was saying is, I think what is making me contend with and remember that however difficult it may be for me—or how difficult it may feel for me—to live in the world, to contend with the different sorts of expectations that still seem to prevail in terms of femininity, it is very much the case that it is going to be so much more difficult for so many other people. In America, people are just wholesale treated almost as excessive or extraneous if say, they need government support. If they're women of colour who need food stamps. That, according to the monsters running our government, well, that's too much. It's a continuum. That continuum is absolutely inextricable from white privilege and privileges of gender and orientation. That's been a really critical thing for me to keep in mind. I don't ever want to get drunk on the sense of my own subjugation. There are really pernicious trends and ideologies that I see as enduring, and it's distressing that there are so many continuities from the nineteenth century, but my book would be written a very different way by someone who was living a very different life from me.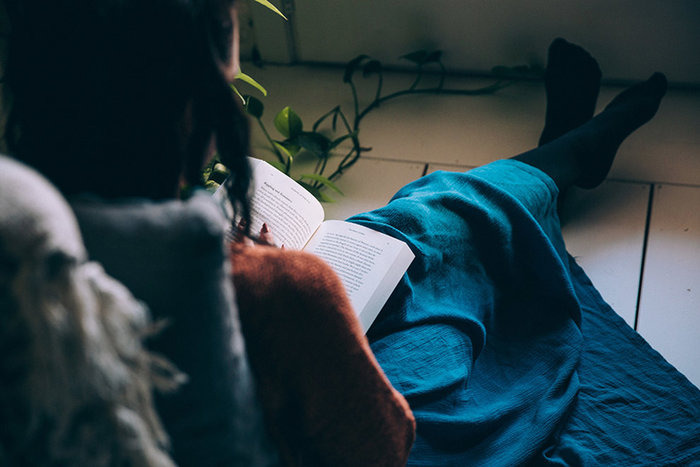 Sometimes I think I can identify men who have daughters. 
We were supposed to leave the house at 3 p.m. to walk to the mall but Catherine was slouched on a desk chair, totally absorbed with her phone. Not even a trip to the mall could get her attention. Her father, my friend, Moon, put on his tough-father voice, but she could tell that he was just putting on his tough-father voice so he was soundly ignored. I was watching the whole scene play out. I felt like I was behind a two-way mirror, observing a live demo of parenting. Daughter vs. Father: An Epic Battle to Leave the House. Moon got behind her and rolled the chair toward the door. She resisted by making herself heavy. Then he went away for a while. Moon and Catherine were vacationing with me for a week. Catherine's mother couldn't synch up her vacation time so she was back in Korea, working. When Moon returned to the room he was pinching Catherine's shoes between his fingers. I thought he was going to issue another order. Instead he crouched down in front of Catherine. He held her foot between his knees, opened the flap of the shoe, put her feet in, adjusted the tongue, tightened the laces. Then he did the same with the other foot. I've seen my brother kneel and pull on his daughter's sneakers as she held on to his shoulder for balance. She was a toddler at the time. Catherine is almost a teenager, the age of the ideal TaylorSwiftDuaLipaBTS fan. Yet here was my friend—a forty-five-year-old man, a man with whom I've been friends since our twenties, pre-marriage, pre-children—genuflecting before a girl on her phone. Whither went the person I knew who played videogames and drank until his neck went red? From whence did this other self emerge? Wherefore was this new man so tender? * When Kobe Bryant and his daughter died in a helicopter crash, #girldad trended on Twitter. An effusion of tweets, images, and video poured out of fathers and daughters. It was an atypically bright moment on Twitter. Fathers cradled newborns, fistpumped during birth-announcement parties (which is a thing, apparently). Some posted images of ultrasounds. I didn't mention that Catherine is my goddaughter. In fact, Moon let me name her Catherine. I have a niece and a nephew and other godchildren but no children of my own so hashtags like girldad make me weirdly moody. I feel like I'm living in the unit below a happy family. Sometimes when I hear the happy-family footsteps above me, I turn up the volume of my TV to drown them out. And other times I stop whatever I'm doing and let the little echo of their life reach me. A daughter wobbles her bike down the street while her father holds the camera. #girldad A father takes a selfie while teaching his nervous daughter to drive. #girldad A father and a daughter tan side by side in the backyard. #girldad A daughter paints her father's nails. #girldad A father with a goatee and eyeshadow poses fiercely next to his daughter. #girldad A daughter and a father hold the arms of her trophy. #girldad * Catherine might have giggled at the initial sensation of her father putting on her shoes but almost immediately she was oblivious again, lost in her phone. I'm not sure how much thought Catherine has given to her father's life, whether she asks about the semiconductors at work or the quality of his hotel in Tel Aviv. Does she want to know what he was listening to in summer 2007? That was the summer his company sent him to Boston. I'd crash at his hotel during the week and he'd spend the weekends at my condo. During the long evenings, we drove around New England with our windows down, listening to the radio and looking for promising lakes to go fishing. Two songs were in heavy rotation: Gnarls Barkley's pulsing hit "Crazy" and John Mayer's pouty hit "Daughters." Catherine was under six months old at the time. Yet her father and I were in my Honda, already singing about the moment when he would kneel before her and put on her glass sneaker: Fathers be good to your daughters. * When strangers ask about my book, I sometimes joke: It's called Reproduction; I literally wrote the book on reproduction. No one has quipped back, Bit premature, no? Given your childlessness. Truth is, whether we have them or not, men of child-siring age think a lot about children. The desire for children is not solely the domain of women. A daughter benchpresses while her father spots her. #girldad A daughter on a boat holds up her catch by the mouth. #girldad A father embraces his daughter in her retro prom dress. #girldad A daughter feeds her father from her bottle. #girldad * Another time we were trying to leave the house while Catherine was deep into a graphic novel on the couch. Let's go, Moon said. She made a sound without opening her mouth. She stretched out in the body-forgetful way of almost teenagers, totally passed out into the plot. Catherine! She sat up, turned a page, and flopped over in the other direction. She was in reading bliss, so near the end of her book. This time I intervened. Just let her finish, I said. I sat next to her and started reading my own book. She always does this, Moon said. But he was secretly pleased to see such a strong resemblance between his daughter and her godfather. I'm not sure how long we were like this, Catherine and me, reading on the couch together. Moon must have taken out the trash. I lost track of him until I heard the front door open and his coat rustling in the foyer. Still? he said. Two more minutes, I said. Catherine finished reading her book just as I finished reading an essay. We happened to sigh at the same time. Her father looked up from his phone when he heard us. How was it? I asked her. She nodded big loopy nods. So good, she said. Then Moon held open her coat and she sprung up and pushed her arms into the sleeves as if stepping into herself and we went wherever we were going. * A father and his two daughters bounce into the living room to perform a cheer routine. #girldad A husky father practises an upbeat dance routine alongside his limber daughter. #girldad The same father attempts to plié at a portable barre beside his daughter. #girldad I have a photo—but I did not post it—of a father putting on his daughter's shoes. #girldad. * A few weeks later, when they were back in Korea, spending a lot of enforced social-distancing family time together, Moon sent me a photo of Catherine, unsmiling, with her hair braided into a dozen long plaits, holding up a gang sign, and looking very goth and gangsta. She had now officially stepped into her teen years and overnight had reinvented herself from a saccharine K-pop star to Billie Eilish. Who braided her hair? Probably Catherine herself or Catherine's mom. Maybe a friend. But I'd like to imagine Moon doing it. It's possible. I've seen my brother braid his daughter's hair. She sat between his knees with a toy while he worked through her hair with a comb and some detangler. Sometimes I think I can identify men who have daughters. There's usually a little dimple of evidence that marks them whatever the context. Such men listen carefully to younger female colleagues; they wiggle during a pop song; they touch the leaves of a plant; they wear their birthday gift even if it doesn't match their style; they back away from chit chat with obnoxious men; they might not be able to tie elaborate knots but they can recognize a French braid. These men were not Neanderthals before fatherhood, but I reckon they weren't always so mindful. So while I can't credit fatherhood for socializing or civilizing them, it does seem to have refined them. Now that Catherine is officially thirteen, Moon's worry seems to be, Is she going to leave the house like that? And, in a few years, inevitably, it will be: Is she going to leave the house? At some point, daughters drive down the street, car loaded up, while their fathers stand in the driveway waving, becoming smaller and smaller in the rearview mirror when they look back, if they look back at all. * At the security checkpoint in an airport, as her parents were returning to India, my friend tucked her sari between her legs, bent, and touched the feet of her parents. She didn't explain to me what she was doing. Wikipedia says the gesture is called charanasparsha. I myself, as a grown man, have knelt before my mother to buckle the tiny ankle strap of her suede heels. I remember the prong had to go into the fourth punch hole for both tightness and comfort. Wikipedia calls the gesture I'm-zipped-into-this-dress-and-I-don't-want-to-put-my-glasses-on. In a few decades, when Moon is absorbed in reading Semiconductors Digest and Catherine calls him from the front door to go to his doctor's appointment, will she walk to his recliner with his shoes in her hand?