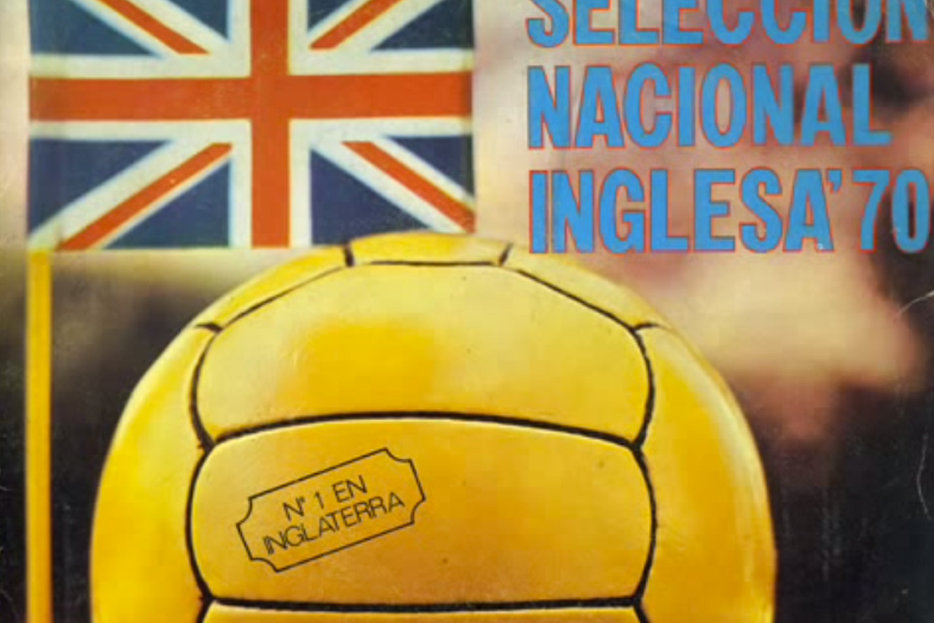 The 1970 World Cup marked the beginning of several traditions, among them English athletic self-pity. The national team was thought to be even better than the one that won the previous tournament, and the British media's attitude towards their Mexican hosts was accordingly imperious, or just imperial. Then the great goalkeeper Gordon Banks got food poisoning, his replacement Peter Bonetti made several desperate mistakes, and England fumbled away a two-goal lead to West Germany. The agonized response was perhaps naïve considering how much an opposite result in the 1966 final had depended on Geoff Hurst's goal-line-stranded strike. (If you want to start an argument with middle-aged English people, like some of my relatives, bring up Tofik Bakhramov, the Azerbaijani referee who allowed it.)
In retrospect, it seems as if everyone else was only competing to lose against the otherworldly Brazilian team, who finally dismembered Italy 4-1. The Italian defender Tarcisio Burgnich marveled: "We jumped together, but when I landed, I could see Pele was still floating," which is one of the more evocative ways to describe losing at sports.
They left Mexico without the Jules Rimet trophy, but the England squad did manage to record a #1 single. Listening to "Back Home," you don't hear any future template. The tune is simple and rousing enough; the players sound like the chanting amateurs that they were; the production might as well be from 1960, its compressed brass echoing like a stadium announcement. (Wikipedia: "The B side of the 7" vinyl single was called 'Cinnamon Stick,' and was also sung by the England football team. The song began 'Sweet as sugar, twice as nice, cinnamon stick, cinnamon stick; see that twinkle in her eyes, cinnamon stick, cinnamon stick.' After this, the tempo increases as the song goes into declarations of love etc. The song had nothing to do with football.") But recording an official song after qualifying for any international tournament became a semi-annual rite, something with no real parallel across the Atlantic—the closest American analogue, "Super Bowl Shuffle" by the Chicago Bears, peaked at #41.
The British singles chart, which mostly tracks individual sales in a smaller market, tends to be more receptive to eccentricity (the U.S. Hot 100, emphasizing radio airplay, is better at measuring mass popularity). By the 1980s, domestic teams were knocking off disturbingly successful novelty songs whenever they had an FA Cup final and a hack producer handy. This trend reached its harrowing apotheosis with Liverpool's "Anfield Rap," the "Protect Ya Neck" of regional accent comedy. The England squad didn't receive any superior material; "We've Got the Whole World at Our Feet," from 1986, sounds like it was composed on ringtone presets. Coming off "Never Gonna Give You Up," the production team Stock, Aitken & Waterman used "All the Way" as their opportunity to transmute a bunch of athletes into Italo disco vocalists—I find myself strangely taken with the results, though not enough to ever listen to it again.
They didn't get away with calling it "E for England," but New Order's single for the 1990 World Cup was an unlikely interpolation of rave culture in every other sense. Thatcher would be gone before the end of the year, set upon by her own political family, like the despised matriarch in a giallo movie. You can hear that optimism throughout "World in Motion," as if everything were being nimbly propelled by the same beat. Bernard Sumner et al adapt tactical jargon to the language of dance music: "don't get caught," "beat the man," "create the space." The players themselves are smartly used for background colour, aside from John Barnes, England's first black regular—his flow during that big cameo is tentative but committed, and a #1 World Cup single with neon-sign rapping was a charming way to defy the fascist thugs who'd insinuated themselves into the sport. "We're not hooligans / This ain't a football song" might sound defensive, but it was a statement of fact: Detecting the World Cup's permanent contradiction between nationalism and cosmopolitanism, New Order chanted for the latter.
The utopia anticipated by "World in Motion" never was fulfilled, which could explain why the subsequent chart-topping football single looked sentimentally inwards, presenting a metanarrative where fabled glory gives way to three decades of gallant failure. When the comedy duo Baddiel and Skinner teamed up with the Britpop-adjacent band Lightning Seeds to record an official anthem for the 1996 European Championship ("football's coming home"), the sport's gentrification was well underway, as the music critic Tom Ewing noted: "Plenty of middle-class Brits had always liked football, but Italia 90 had cemented that audience as the game's great new revenue stream, World Cup-weaned fans who liked heartbreak and tears and big stories with regular helpings of 'glory' and 'passion.'"
Few Britpop songs were more perfectly suited to that quasi-genre than "Three Lions," which helped me understand how I became allergic to it. Wryly ironized as any nostalgia for it might be, the Britpop version of native cultural iconography was still white and laddish—and its pretenses of majority status obscured more compelling parallel histories. "I know that was then, but it could be again"—doesn't take much inflection to make those words sound covetous and reactionary.
Considering how fully "Three Lions" inscribed maudlin neurosis as the default mood of any fan watching an England game (we seem to be reaching resigned bemusement at last), it's not surprising that every World Cup single since then struggles to register at all. And that's a sad fate if you've gotten the Spice Girls to back up Echo & The Bunnymen. They didn't even bother in 2010. Listening to this year's entry, the generically inspirational Take That cover—Katy B appears to be participating under the conditions of a tax audit—I ended up thinking about the UK Independence Party, soon to be very ironically successful in elections to the European Parliament it abhors. The UK's establishment politicians make pandering, bigoted appeals to "Britishness" too, but they're hollow exercises, kind of like this song. UKIP really do believe that crooked Eurocrats are going to build a mosque on top of Stonehenge, and cast themselves as the only party brutish and reptilian enough to tell you so. Since their leader Nigel Farage laughs like somebody who's about to slough off a human flesh-mask and reveal the clammy scales beneath, the act is convincing.
There are alternatives to this, a national character defined by "petty viciousness," and one of them is listening to music that's not British at all; that could involve superior anthems from other countries, like Ghana's unofficial "Go Go Black Stars." Twice now, though, I've participated in the Pop World Cup, an event organized by the aforementioned Tom Ewing, in which each music writer/nerd gets assigned a team from the actual FIFA competition, and instead of feet we play with tracks. After receiving South Korea in 2010, I found the Girls' Generation single "Gee," and my initial fascination became a sustained love for K-pop. I don't know if the same thing will happen with Cameroon, who I repped this time around, but I was happy just to get acquainted with a banger like Museba's "Bom Bom Bom." During the soft-nationalist pantomime of the World Cup, forcing a listener into unfamiliar contexts like this feels a little subversive—fraternizing with the enemy, the kinkiest form of hedonism.