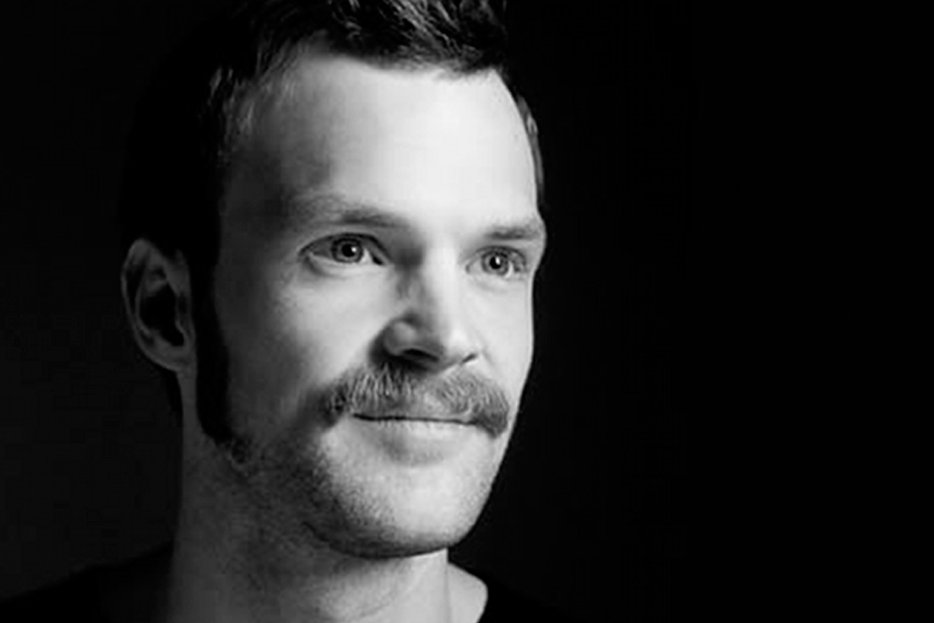 When Norwegian dance producer Terje Olsen releases his debut LP It's Album Time on April 8, you'll find most of the original tracks with which he's gained a wider audience recently, sounding like a miniature fleet of spaceships taking off. In keeping with that gleefully ridiculous album cover, there's a certain louche lounge atmosphere, as if he recorded it exclusively at European Union beach resorts.
For the preceding decade, however, under monikers like Pitbullterje or, as he's mostly known now, Todd Terje (a reference to the house music legend), he captivated Soundcloud-swapping obsessives by releasing numerous remixes and edits, from Earth, Wind & Fire to Alicia Keys. Terje mastered an element that's been central to dance edits ever since Tom Moulton pioneered the practice for the earliest discotheques: extending the running time to new dimensions, dropping strings or voices from the mix and then bringing them back again, so that a groove might distend bodies through time. And since he's put out little but original productions for the past few years, here is a wistful primer of favourite Terje jams, borrowed and self-made.
Todd Terje, "Snooze 4 Love"
In music-theory terms (a heated critical topic lately), I might say that the portamento on the arpeggio's grace notes here gives that synth a reactive sense of buoyancy, as if it had been gracefully surprised. More figuratively, it brings to mind robots playing squash. But you don't need any technical terminology to realize how evocative and irresistible this track is.
The Bangles, "Dub Like an Egyptian" (Todd Terje Edit)
Returning to the original just now after a long time away, I was struck by how much faster it is than this version. Terje takes the suspended interval of the chorus, Susanna Hoffs intoning "walk like an Egyptian…" as if tambourines had woken her from a trance, and reengineers the entire song along similar lines, until everything sounds like an echo of itself. If there's anything Egyptian about it, the inspiration was probably the Book of the Dead.
Chaka Khan, "Fate" (Tynneterje Edit)
Sampled on the great Stardust single "Music Sounds Better With You" (not just their lone hit but their only release ever), "Fate" is archetypal Chaka, and Terje wisely uses a light touch, stretching it for dancefloor purposes while hiding his incisions. But the longer running time gives her vocal a dramatic entrance to profess of celestial convergence: "And the moment I held you I knew it / What we do is decided before we do it."
Todd Terje, "Strandbar (Disko)"
Somebody on Norwegian national radio once dissed Terje's music as being suitable for the beach, or strandbar—this was his revenge. The version on It's Album Time is truncated, maiming that inexorable progression of break upon break upon break, which reaches ecstatic heights and then sweeps onwards, vamping at a piano one-handed. AsPhilip Sherburne wrote, "the changes just keep morphing and modulating, totally intuitive but still unpredictable."
Lindstrom & Todd Terje, "Lanzarote"
I wanna go, I wanna go, I wanna go to Honolulu. I wanna go, I wanna go, I wanna go to Santiago. I wanna go, I wanna go, I wanna go to Puerto Rico. I wanna go, I wanna go, I wanna go to Virgin Island. I wanna go, I wanna go, I wanna go to Abu Dhabi. I understand why some fans hate this track—it pushes the jetsetting Eurotrash self-caricature that marks Terje's solo discography to an idiotic extreme—but everybody thinks that pronunciation of "Santa Barbara" is funny, right?
Chic, "I Want Your Love" (Todd Terje Edit)
"Get Lucky" is cyclical in a very direct way; Daft Punk didn't even bother using different takes of Pharrell or Nile Rodgers when each respectively appears. This rework of Nile circa 1978 takes the underlying track towards something more like a spiral, coaxing the central riff through a kaleidoscope of mesmeric effects, as that poised vocal descends from above.
Roxy Music, "Love Is the Drug" (Todd Terje Disco Dub)
The only guest vocalist on It's Album Time is Roxy Music's Bryan Ferry, who sings their "Johnny and Mary" cover with the husky bemusement of a dying voluptuary. The pair's earlier quasi-collaboration is a rather more muscular creature—distortion doesn't muffle any of the bassline's punch. I like how Ferry mutters "the beat goes on" right before a classic simplify-the-mix trick.
Todd Terje, "Delorean Dynamite"
Possibly my own personal highlight from Terje's debut, at least amongst the newish contributions. There may be something I want to listen to more than "Thriller" chords in the cosmic ascent of "I Feel Love." I'm not sure I've heard it yet.
Michael Jackson, "I Can't Help It" (Tangoterje Remix)
Speaking of Michael Jackson, a track like "I Can't Help It" demonstrates why Off the Wall is his best album qua album:Bad or Thriller might be more heavily stacked with singles, but instead of deep cuts, they yield "Liberian Girl." The maximalism crowds out anything that's not monumental. Despite its burgeoning duration, the Terje remix doesn't seem like a radical transfiguration—but wait, does MJ sound more emphatic now? Where did all the glowing fish come from? When did I wake up inside this desert mine, and why is everybody there playing drums?
Todd Terje, "Inspector Norse"
Sonic the Hedgehog level status: Mushroom Hill Zone.