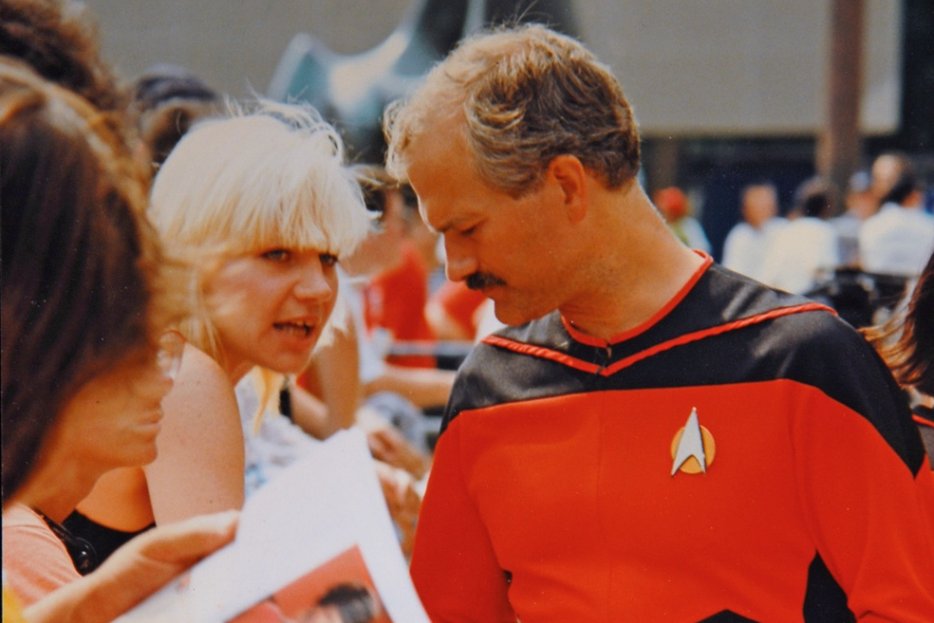 Yesterday, we published a list of the funnest people in American history to coincide with the release of John Beckman's American Fun. However, being that Hazlitt is a Canadian operation, we are nothing if not strict adherents of Can-Con policies. So here, in the spirit of fairness and Great White Northern pride, are ten of the funnest people in Canadian history. These fun guys and girls, like their American homologues, broke down social and political barriers with a combination of revolt and revelry. And yes, we know that "funnest" isn't a word. Back off.
Nellie McClung
When Manitoba became the first province to give women the right to vote in 1916, it was largely due to the efforts of one Nellie McClung, a quick-witted suffragette who was inspired to fight for women's rights when she was told as a child that she wasn't allowed to play sports with the boys. In addition to campaigning for universal suffrage in the 1910s, McClung was also one of the Famous Five who, in 1927, petitioned successfully for the government to allow women into public office. Sure, McClung might have seemed stuck up with support for temperance and (gulp) eugenics, but this beloved Heritage Moment from the '90s shows that no one could stick it to the man quite like Nellie.
Rufus Rockhead
While Canada's prohibition experience was never the generation-defining predicament it was south of the border (most provinces repealed it after only a few years), no province rejected the temperance movement quite as harshly as Quebec. This might explain why Montreal became home to a fledgling jazz scene in the 1920s, centred around Little Burgundy, a black Anglo community located (literally) on the wrong side of the tracks. Rufus Rockhead was the first black club owner in the city, opening Rockhead's Paradise in 1928. The club quickly became the hub for jazz in Montreal, serving both white and black locals, as well as American tourists in town for the various vices offered by Montreal's nightlife. Well-known jazz musicians such as Nipsy Russell or Ella Fitzgerald would often come to Montreal to play the upscale white clubs uptown, but once their sets were done, they'd head to Rockhead's Paradise in Little Burgundy to really put on a show.
Emily Carr
Sure, when you hear the name "Emily Carr," it might sound like a more of a history lesson than a bundle of fun, what with the educational institutions bearing that name and the subject matter of Carr's paintings consisting of landscapes and rural aboriginal communities, but Carr was more of a revolutionary than you might expect. She imported post-Impressionism from continental Europe and used it to represent First Nations communities in the art world. And as for her pedagogical pedigree, she had to quit her first teaching job at the Ladies Art Club in Vancouver after a few months. Apparently students boycotted her class because Carr refused to stop smoking and cursing at them.
Tommy Douglas
We all know Tommy Douglas as the father of universal healthcare in Canada. In 1944, he led the Co-operative Commonwealth Foundation to its first victory in Saskatchewan, forming the first socialist government in the country, scaring business leaders, and, you know, legislating into existence one of the backbones of the welfare state. Apart from writing a Master's thesis in support of (gulp, again) eugenics, Douglas seems exhaustingly good, in the moral sense of the word, with a pre-politics life as a Baptist Minister and a social justice advocate. He could, however, tell a mean joke. "If I ever were tempted to get a swollen head," he used to say "the public [would] periodically deflate me." What better way to shine against one's rivals in bigger, better-funded parties than to put people in stitches?
Marilyn Bell
Bell's an all-Canadian hero—a symbol of all that is wholesome in this country. In 1954, at the age of 16, Bell swam 32 kilometres across Lake Ontario, becoming the first person to do so—and, in the process, snubbing American swimmer Florence Chadwick, who was getting paid $10,000 by the Canadian National Exhibition for the same task. Bell did it for free, while Chadwick got sick and gave up. The next year, at the age of 17, Bell became the youngest person to ever swim the English Channel, and the year after that she conquered the Juan de Fuca strait. But as Robyn Doolittle's Crazy Town reminds us, when Bell crossed Lake Ontario, she did it on the same crossing as Doug Ford Sr., father of Mayor Rob. Unlike Bell, Doug didn't finish the swim, but that won't stop us from imagining what kind of influence he might have had on her—Canada's sweetheart she may be, but this is not an honour usually bestowed on friends of the Ford family. Who knows what was going on back then, hidden from the public eye? (I mean, probably nothing. Sorry, Marilyn.)
Marshall McLuhan
If you simply looked at Marshall McLuhan's career path, you wouldn't think he was particularly fun. A career academic, he studied for nearly a decade, first at the University of Manitoba and then at Cambridge (after being rejected by Oxford, no less). Then he spent the rest of his life working in academia, settling at the University of Toronto and espousing controversial theories on media and communication. But he also had a lasting influence on popular culture, writing a bestselling experimental book The Medium is the Massage—a weird play on his frequently quoted phrase—and releasing it in conjunction with an audio version that would blow the minds of stoners for decades with its talk of media's effect on the "human sensorium." He was known to hang out with celebrities, even showing up as himself in Woody Allen's Annie Hall, telling an ostentatious Columbia professor "You know nothing of my work." And if that weren't fun enough, it was also McLuhan that gave the great acidhead Timothy Leary his most famous catchphrase: "turn on, tune in, drop out."
Mordecai Richler
One of Canada's most influential authors, Richler was both an Anglo from Montreal and a Jew from Canada, alienated from his surroundings twice over. Perhaps this explained his cynical tone, capable of making him enemies in Quebec, English Canada, and even his own Jewish community. Regardless, the caustically funny Richler was known—like the protagonists of his novels—to have a good time, with an ever-present cigar in mouth and a glass of wine in hand. One of Richler's most famous characters, Barney Panofsky of Barney's Version, fell in love with his third wife on the day he married his second. It was an episode inspired by Richler's own life. In a Can-lit environment sometimes perceived as overly serious and sombre, Richler stood out as the exception, writing characters with a mordantly fun sense of humour. Even Gary Shteyngart likes him!
Glenn Gould
Gould is known first for his virtuosic piano playing and second for his eccentricities. In 1964, he gave up performing live to continue his career purely as a recording artist, despite the fact that no sound engineer could ever figure out how to completely remove his constant humming from the finished track. He also wore a winter coat, gloves, and toque, even in warm weather. Yet, he was surprisingly erudite for a supposed weirdo, producing and narrating radio documentaries for the CBC when he wasn't busy with music. For fun, I suppose, he would adopt comical pseudonyms behind which he could write scathing critiques of his own work, pretending to be personas such as New York cabbie "Theodore Slutz" or British conductor "Sir Nigel Twitt-Thornwaite" for the sake of comedic CBC segments. If that wasn't fun enough, you could also catch him eating scrambled eggs at 2 a.m. most mornings in Fran's Restaurant. I don't want to say anything untoward about Gould, but I've been to Fran's at two in the morning, and the folks there at that time have usually had a particular kind of night.
Jack Layton
Layton was the leader of the New Democratic Party when it had less support in the House of Commons than the Bloc Quebecois, but in 2011 he led the party to Official Opposition status for the first time in history. During the leadership debates, he waved his cane around, denouncing "crooks" in the senate (before it was cool!) and admonishing his opponents for low attendance rates in Parliament. Even though the NDP didn't win the election, people liked Jack Layton, which goes a long way toward explaining the outpouring of emotion from all sides of the political spectrum that followed his passing. The media consistently referred to him as the political leader people would most like to drink a beer with. If there's any doubt that he was a fun guy, just look at this picture of Layton with his wife (and current Toronto mayoral candidate) Olivia Chow at a Star Trek convention. He's like the best dad ever, espousing social democratic principles in between microbrews and episodes of The Next Generation.
Sue Johanson
For many Canadian elementary school students, Sue Johanson's Sunday Night Sex Show was "that show where the old lady talks about sex." It occupied the same realm as The Red Shoe Diaries, something "adult" that kids could only watch during late-night slumber parties or if they snuck downstairs while their parents were sleeping. As it turned out, though, Johanson's show was also educational. For years, she taught kids about responsible sexual behaviour, always with a sense of humour, and never with an air of condescension. Whether she was fielding phone calls from probable herpes contractees or imploring audiences of undergraduate students to wear condoms, she kept sex the way it should be—appropriately naughty, always worth discussing, and undeniably fun. Also, she's responsible for possibly the greatest Conan O'Brien segment of all time.
Image via