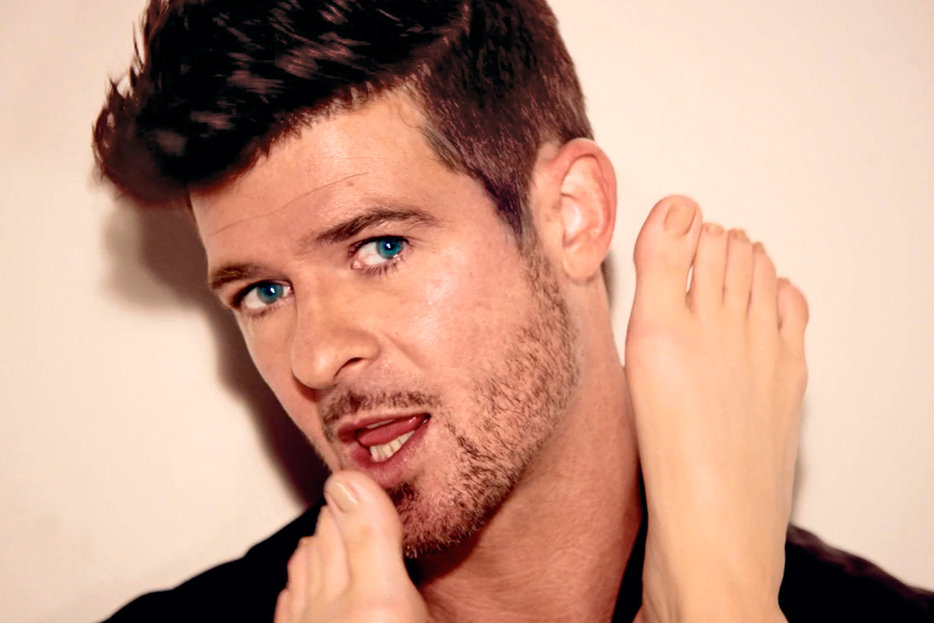 In 1977, desperate to cover alimony bills for his estranged wife Anna Gordy, Marvin Gaye agreed to a perverse record deal. He had just successfully dabbled in disco with the hit single "Got to Give It Up," but the singer's life was such a delicate mess by then that he needed money anyway. When Gaye's divorce lawyer proposed signing over half of his next album's advance and royalties to Gordy, the client agreed.
At first, he intended to meet his obligation with the minimum of effort: "Why should I break my neck when Anna was going to wind up with the money anyway?" But the unwilling collaboration, these duets with a void, came to characteristically obsess him. Gaye ended up recording Here, My Dear in solitude at the studio-nightclub-apartment complex known as Marvin's Room. He composed his lyrics by mumbling stream-of-consciousness over somnolent grooves, like a Molly Bloom whose lover never came back: "Somebody tell me please, tell me please / Why do I have to pay attorney fees? / This is a joke / I need a smoke."
If legal proceedings can bring about fascinating pop music, Robin Thicke's deposition does the inverse. That sworn testimony was released this week amidst ongoing lawsuits involving the children of Marvin Gaye, who believe Thicke plagiarized "Got to Give It Up" for last year's "Blurred Lines," the single that almost simultaneously made him a recognizable star and cultural pariah. After a year spent fluffing his reputation from "sensitive loverman" (he married his high-school sweetheart! and all his songs are about them having excellent sex while gazing into each other's eyes!) to "googly-eyed dildo," the document actually portrays him as—well, not sympathetic, but maybe pitiable. Thicke describes the water bottle he would empty of vodka during interviews, admits to destroying his own relationship, and says that a three-minute lunch break will totally be fine. The deposition is a half-credit of education, both in music theory and more mercenary realities. When the Gayes' lawyer plays an unconvincing "Got to Give It Up" / "Blurred Lines" mash-up, the pain radiates off the page:
IT'S IMPOSSIBLE MUSICALLY. I DON'T KNOW—WHAT MUSICIAN CAN EVEN LISTEN TO THIS WHILE A MAJOR AND A MINOR ARE FIGHTING EACH OTHER.
I WOULD RATHER LISTEN TO YOU ASK ME QUESTIONS FOR TWO HOURS THAN LISTEN TO A MAJOR AND MINOR SONG PLAYING AT THE SAME TIME.
THIS IS—YOU KNOW THE SCENE IN—WHAT'S IT—STANLEY KUBRICK'S MOVIE, CLOCKWORK ORANGE? WHERE HE HAS TO SIT THERE AND WATCH TERRIBLE INTERVIEWS AND LISTEN TO HIS FAVORITE MUSIC?
YOU CAN'T TELL. YOU CAN'T HEAR IT FROM THAT SPEAKER. IF YOU PUT IT ON A CORRECT SPEAKER THAT HAS ANY LOW END, I WOULD BE ABLE TO HEAR THE BASS LINE.
YEAH, I MEAN, WHEN YOU PLAY MUSIC LIKE THAT, IT'S LIKE BEING ATTACKED WITH KNIVES AND SWORDS. YOU CAN'T—A MUSICIAN CAN'T HEAR THOSE TWO CLASHES. MINOR OVER MAJOR. IT'S AN IMPOSSIBILITY.
All those other interviews, and not one writer got Robin Thicke to drunkenly interpret Schoenberg pieces. His deposition demonstrates how easy it is for humourlessly clever lawyers to exploit the codes of an industry that trades on flattery, quid pro quos, ego accommodation, and useful fictions. The parallel testimony from Pharrell, a much cagier figure, nonchalantly reveals that he composed all of "Blurred Lines": "Did [Thicke] write a specific line? No. Did he ask that we sing high on the second verse? Yes." (And also: "[Marvin Gaye's] an Aries. I respect that.")
Pharrell states all this without rancor. Thicke received his co-writing credit and some fraction of the royalties as a standard perquisite. The most pathetic moment is when he confesses to inventing a Marvin Gaye connection retroactively, after people began noticing the vague resonance with "Blurred Lines," yearning to give himself a role in its genesis: "You notice how in every interview, almost in order, I start taking more and more credit?" And when credit turned to blame, much-liked Pharrell did not reap his contractual 80 percent.
You see affronted traditionalists decrying how fraudulent this is, as if "Lennon/McCartney" were not another artificial construct bargained ahead of time. Only a legalist would deny Billie Holiday her authorship of "Strange Fruit." To the ears of this amateur, Gaye's heirs seem to have a weak case: How can you plagiarize the click of a cowbell, or steal a mood? If Thicke scrabbled through Marvin's grave for anything, it was his disastrous new album Paula, a fulsomely calculated attempt to remake the elder singer's divorce-funding Here, My Dear. The wallowing self-pity of that record was at least heedless. "I told my wife the truth," Thicke says mid-deposition, "that's why she left me." Probably she didn't need much convincing. The ultimate comeuppance for this smirky Faust may be that his personal ruin only sounds compelling in legal transcripts, a medium where immaterial music clangs segmented to the earth.