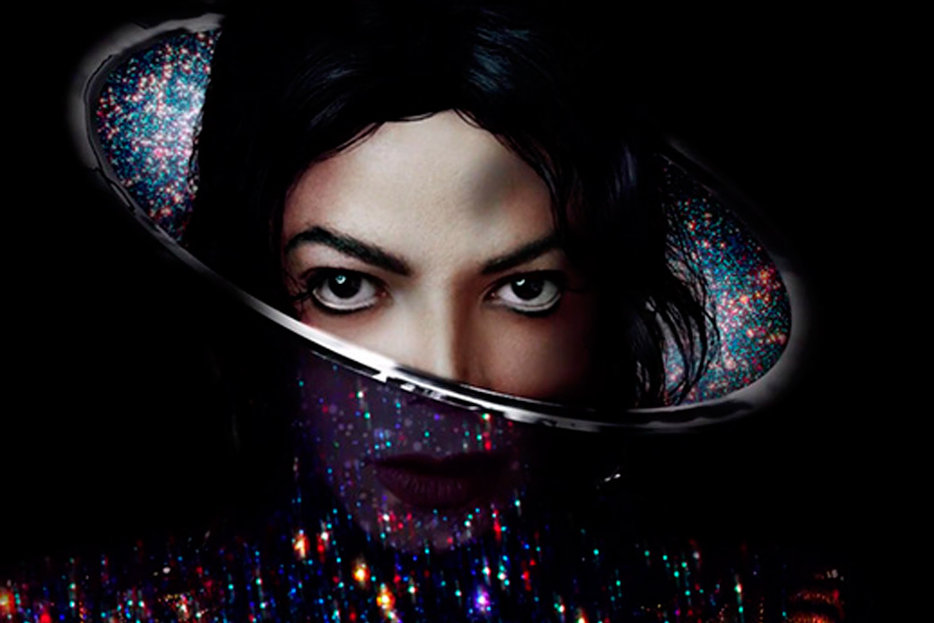 "Michael Jackson was most himself when he was someone other than himself," Hilton Als wrote after his death, recalling sentiments in gay black clubs like the Paradise Garage, where you might hear a song he gave to the older women he idolized: "You're a snake that's on the loose / The strike is your desire." This was not long after purging adult masculinity from his own singing voice, as John Jeremiah Sullivan described in another posthumous essay:
He isolates totally different configurations of his vocal cords, finding their crevices, cultivating the flexibility there … Whether the process is conscious in Michael's case is unknowable. He probably evolves it in order to keep singing Jackson 5 songs every night through puberty. The startling effect is of his having imaginatively not so much castrated himself as womanized himself. He essentially evolves a drag voice.
I wonder what they would make of that MJ hologram puppeteered onstage at last Sunday's Billboard Music Awards—a simulation turned unnerving by its very realism, as if the animators watched Michael Jackson dancing and thought mechanical precision was the astonishing part.
Those moonwalks, revolver-draws and other moves are also on display in a more charming tribute: the music video for his "new" single "Love Never Felt So Good," where a multitude of cute dancers/models/kids giddily emulates them. Maybe choreography remains the only uncomplicated piece of the Jackson legacy. Of all the outtakes and demos reworked by Timbaland et al for his posthumous album Xscape, "Love Never Felt So Good" is the oldest—it was written with Paul Anka (!) three decades ago and appeared on a Johnny Mathis LP soon afterwards. Feathery disco being au courant again, that makes the new version's nostalgia oddly telescopic: 2014 searching 1983 for evidence of 1979. There's only surface resemblance to Off the Wall, an album that still sounds as if it were recorded at the precise moment of Chic's greatest cultural influence, but in 1983 Jackson was singing any breezy pastiche with joyful fluency, and the arrangement follows his example.
Except for a cover enacting the latent funkiness of Yellow Magic Orchestra, 2010's Michael was one deathless generic ballad, with Lenny Kravitz as its aviators-wearing spirit medium. The whole exercise felt necromantic, albeit not in a glamorous occult way—more like the 19th-century British practice of snatching corpses for anatomical study. Imagine Akon crawling under the earth to do a cameo next to your grave. Whoever has taken charge of his archives, though, has apparently figured out you don't need the demographic-specific sales boost from a guest star when your lead artist is dead. On Xscape, Justin Timberlake fleetingly appears throughout one version of "Love Never Felt So Good," but the album otherwise strives for piousness. The deluxe edition even gives you all the original demos, sinewy, spacious, more casual than Jackson's exacting production would typically allow. He's never sounded closer to Prince.
With the notable exception of "Love Never Felt So Good," which seems as if it were always already heading towards the dancefloor, the unadorned takes tend to be the definitive ones here. But the contemporized songs, pleasant enough, have their own unassuming charms. "Chicago" adds another woman to the MJ pantheon of overtly sexual and thereby frightening femme fatales, though addressing her cuckolded husband is unusual—it's like an inversion of "I Could Never Take the Place of Your Man." "Loving You" gets a little overbearing with the marching-band percussion, but I like the contrast between its woozy meteorological language and indirect come-ons: "Instead of going out to some restaurant, I'll stay here in bed." Pace Grace Jones, "Slave to the Rhythm" might be the second-best song called "Slave to the Rhythm."
Given the morbid commercial imperative to parcel out unreleased material for future posthumous albums, you would need a sonic equivalent of the sawdust in Prohibition-era liquor. Splicing some DNA from "The Way You Make Me Feel" into Jackson's "Horse with No Name" rewrite just demonstrates what transcendent hacks America were. And Xscape combs the Dangerous sessions for one of those preteens-in-peril songs he already recorded too many of. You know the template: six or seven minutes long, messianic key changes, choirs of whispery kids—socialist realism as rendered by Disney. "Do You Know Where Your Children Are" is distinguished by its angry specificity, the luridness of the exploitation Jackson describes, but no other singer could be less suited to its hectoring tone. Or maybe that came all too naturally. Whether his sexuality was predatory, closeted, or frozen, the man did not relate to children from an adult distance. The only praise I can give this song is hatefully negative: I hope Joe Jackson shudders to hear it.
The tasteful reverence of Xscape also feels disingenuous, because its subject's supreme craft was indivisible from his strangeness. They always were, even when he made hits too irresistible to notice. Take "Wanna Be Startin' Something"—the ecstatic quotation of "Soul Makossa," the rhythm that makes every non-dancer waver, but what is this guy saying about vegetables? Having sneered at or pitied his 1990s period, like so many others, I've begun to see it as a partial apotheosis. Even some lesser songs fascinate me. MJ had fearfully invoked Billie Jean and Dirty Diana: now he imagined a woman slaughtering him in his own temple. He'd preached the heal-the-world thing several times over: "Earth Song" did so with apocalyptic grandeur, as he spoke of dying animals while sounding like one himself. "Black or White" prefaces its plea for racial understanding by admonishing: "Don't tell me you agree with me / When I saw you kicking dirt in my eye?" The albums worked less and less as albums, but Jackson never did see much in consistency. He kept taking aesthetic risks, with results that remain enervating, unnerving, and frequently astonishing.
There were smaller formal developments, too. Starting with Dangerous, Jackson often hired new jack swing producers like Teddy Riley; he'd chop up his singing to match their beats, or lean off the canes of his vocal tics (eeeeee-hee) and into this agonized howl. Many of his best later songs sound radically distilled. The funk numbers ("2000 Watts") harden into unmarbled minimalism. His ballads—the hiccupping murmur of "Stranger in Moscow," or pretty, elusive "Butterflies"—become so airy they could dissipate, as their creator finally did. The standard amateur psychoanalysis goes like this: Denied simple affection, Michael Jackson sought adoration on an ever more Stalinist scale. As John Jeremiah Sullivan suggested, the unspoken implication, devoid of tragically comforting neatness, is that he spent several decades succeeding. Xscape doesn't begin to grapple with any of this, shying away from weirdness to skillful conservatism. You can't worship and interrogate at the same time.
Hilton Als wrote that Michael Jackson's appeal, especially to regulars of places like the Paradise Garage, "lay partly in his ability to find metaphors to speak about his difference, and theirs." His friendly ease was what got them across, not the thing itself. So I wonder, still: What if he cherished his distance from everyday life, "ordinary people" being the ones who beat him with an electrical cord or studied the gradations of his skin tone? Did he look at his unrecognizable face and see only beauty? If you lavish studio expertise on an attempt to conjure some perfect and unbroken Michael, one whose father did not treat their family like industrial machinery, whose feet only glance against the surface of the earth, is that just strangely respectful desecration?