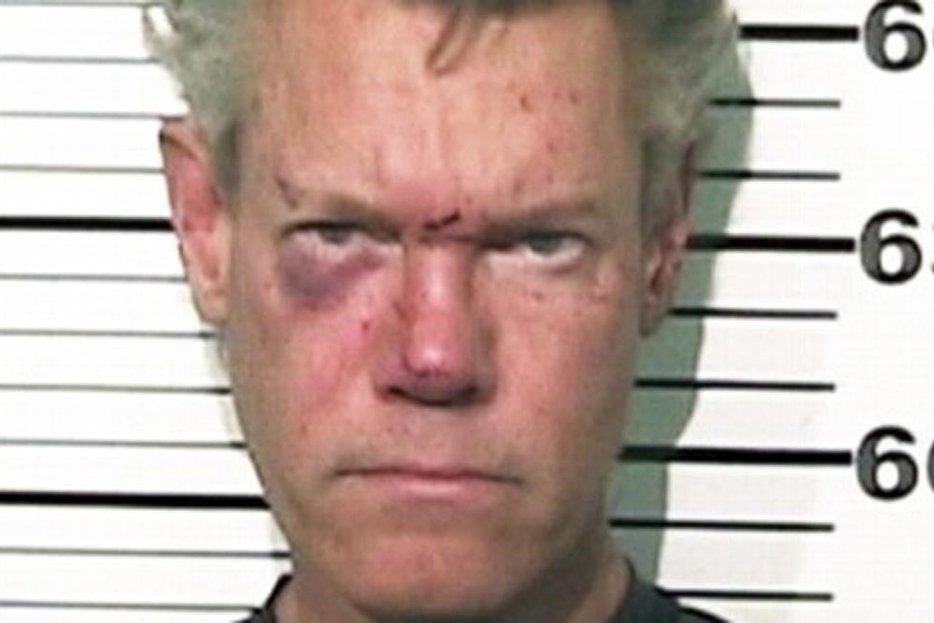 Hi there! My name is Michael Balazo, and I'm a big, fat culture vulture. From this day forward—unless I get kidnapped or brutally murdered—I'll be writing this weekly column. Here's how it works: I'll immerse myself in the world of fine art and culture, select two stories that illuminate the zeitgeist and challenge our aesthetic preconceptions, and, through a complicated critical process of deconstruction, reconstruction, intestinal obstruction and, finally, suction, tell you which one is better. It's a lot of responsibility, and makes me feel a bit like God, but I'm mostly doing this to have a little fun. So let's dive right in, while there aren't any kidnappers or murderers in sight!
For my money, the two juiciest stories right now are 1) Randy Travis's legal troubles and 2) the end of the Pussy Riot trial.
At first glance, Randy Travis and Pussy Riot couldn't have less in common. One is a popular American country musician who sings about dirt roads and Jesus Christ, while the other is a Russian feminist punk band that wants to overthrow Vladimir Putin's government. Though their music is wildly different, Randy Travis and Pussy Riot are two peas in a pod when it comes to the global battle for freedom of speech.
A little background. Earlier this month, Randy Travis was arrested for drunk driving while naked, threatening to kill Texas state troopers while naked, and trying to buy cigarettes at a convenience store, once again, while naked. That's three naked things. And now the authorities (i.e. Obama) are trying to punish him, simply for expressing unpopular ideas with his body.
Pussy Riot, on the other hand, saw three of its band members sentenced to two years in a prison colony for "hooliganism" and inciting religious hatred for staging an impromptu concert in Moscow's main cathedral. During the song "Virgin Mary, Put Putin Away," the band allegedly calls upon the Blessed Virgin to "become a feminist," eradicate Vladimir Putin and bring democracy to Russia. Needless to say, the Blessed Virgin totally dropped the ball on this one.
So, whose struggle is more important? To decide that, let's compare their careers:
Randy Travis
- Has sold 25 million albums
- Esteemed member of the Grand Ole Opry
- Appeared in seven episodes of Touched by an Angel
- Not in Vladimir Putin's bad books
- Enjoys being naked
Pussy Riot
- Have yet to release one album
- Wouldn't last five minutes in Nashville
- Don't speak much English/would have made bad guests on Touched by an Angel
- Most definitely in Vladimir Putin's bad books
- Wear balaclavas
The winner is clearly Randy Travis. This doesn't mean I want anything bad to happen to Pussy Riot, it just means that when you crunch the numbers, Randy Travis has had a way more successful career than Pussy Riot. If you think of record sales as a sort of "art election," the music-loving public has "voted" for Randy Travis 25 million times with its dollars. Pussy Riot, on the other hand, is getting slaughtered at the polls. With record sales like theirs, Pussy Riot will probably never appear on The Tonight Show or record an album of duets with heavyweights like Carrie Underwood and Don Henley.
It also doesn't hurt that Randy Travis sings in my favourite/only language: English. Call me a dumdum, but I can't understand a single word Pussy Riot says, which makes me, as a listener, feel left out. Let's just hope the prison colony where they'll be staying has a quality ESL program. That way, after they're released, Pussy Riot can collaborate on some sort of musical project with Randy Travis. It's called a good career move, ladies. Ever heard of it?