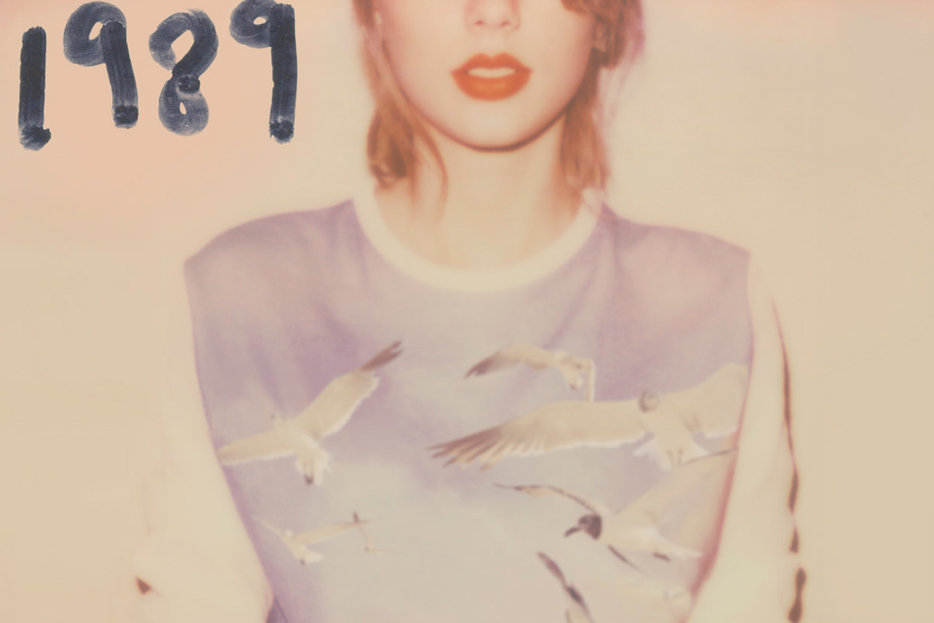 She's been forthright about it: The imminent Taylor Swift album 1989 is meant to formalize her long route from Nashville to pop radio everywhere, a coronation with the planning and scale of George V imposing himself Emperor of India. (If she's the biggest star in music now, Beyoncé might be the broadest, adored across yawning fissures of taste.) I liked its lead single "Shake It Off," at least when divorced from that ill-conceived music video—the melody descends almost imperceptibly, the beat works on a dancefloor, and the unusually impersonal lyrics still make Swiftian reference to "the fella over there with the hella good hair." A friend put it well: "As a song it pivots on clustering drums and a depthless horn synth which are both curiously inert and give the track the texture of a demo. The horns sound particularly hollow and disembodied, as if issuing sharply from an alarm clock. It's a beat composed of allegorical blanks."
"Shake It Off" sat more easily in the discography of producer Max Martin, whom it moved into third place for the number of #1 hits by any songwriter, behind some guys named Lennon and McCartney. "Out of the Woods," the second 1989 track that arrived late Monday night, isn't a single at all—but it is classically Taylor, in a captivating and sometimes unfamiliar guise. I can't really listen to it for less than half an hour at a time. It's the kind of song whose transmission through headphones seems almost subconscious. I feel compelled to try and unpick it, figure out the force of the thing by examining all its components, like so.
1. "Out of the Woods" is credited to Swift and Jack Antonoff, of the band fun-with-a period and his newer side project Bleachers and Lena Dunham's book. They texted about it. For all her pop aspirations, Swift has carefully acknowledged the traditional songcraft and mini-narratives of country music; her very first single was named after Tim McGraw, and like all the others, she co-wrote it (at minimum). Her sensibility isn't famous for being malleable. Swift and Antonoff's previous joint "Sweeter Than Fiction" came off as a half-interesting demo, but here they mesh more completely than any of her previous collaborators. "I used a Yamaha DX7 a lot on that song, which is so uniquely '80s," he told an interviewer, "but then countered it with a super-distorted Minimoog Voyager in the chorus … That sounds extremely modern to me. It's that back-and-forth."
2. Production-wise, an Americanized Robyn comes to mind (and "Shake It Off" resembled "Dancing On My Own" in the sense of straining an insistent beat from various frustrations). The chorus loops and jams like your fraught internal monologue, a mesmeric circuit of blue: Are we out of the woods yet are we out of the woods yet are we out of the woods yet are we out of the woods. Affectless backing vocals suggest a lover responding with helpless repetition. When her characteristic shifting between perspectives ("I was looking at you," "you were looking at me") culminates in that final echo, the fluidity and scope made me think of a grand tracking shot. Swift has mentioned her love for Tegan and Sara's album Heartthrob; "Out of the Woods" implies that 1989 will be similarly audacious, like she wrote all the songs and then threw them inside a particle accelerator.
3. The lyrics employ several tropes of hers—Polaroids and "screaming color" and a timely risen sun—but Swift has never phrased them like this. I saw one listener bring up the Annie Lennox song "Why," where she sings like somebody disassociating, a voice estranged from any throat. I can't remember the last time Swift's vocals sounded as deliberate and unnatural as they do on "Out of the Woods." The moments of deliverance ("but the monsters turned out to be just trees," every defiant bitten-off "GOOD") arrive as stunned relief.
4. A nasty snowmobile accident Swift went through while dating One Direction's Harry Styles was apparently the autobiographical grist, and with only a few changes you could edit "Out of the Woods" into a horror movie, maybe one where he becomes a human sacrifice amidst the wintry pines. I'm already mishearing one lyric as "your neck was hanging from my neck." But she prefers to hack her exes apart figuratively, and why make an offering of that beautiful little satyr when you have so many powers to call upon already?