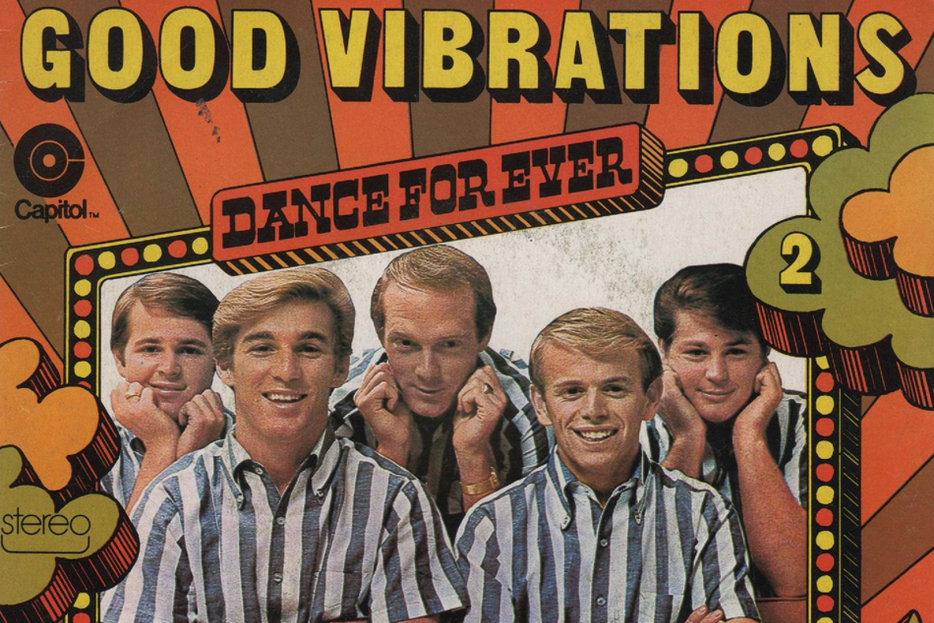 Sean Michaels's debut novel Us Conductors freely fictionalizes the life of Lev Termen, who was an innovator in espionage technology, the first person to demonstrate interlaced video, an expat entrepreneur, a possible Soviet agent, creator of the proto-drum-machine Rhythmicon with Henry Cowell, and a prisoner of the gulag. (Michaels's version, unencumbered by fact, also recounts his kung fu training.)
In America, Termen was known as Leon Theremin, a name he adopted from his most famous invention—one of the earliest electronic instruments, it typically operates via twin antenna, one corresponding to frequency and the other to volume, controlled by the performer's hand movements. Michaels co-founded the mp3 blog Said the Gramophone, and returns in fascination to his subject's ethereal qualities, "an instrument of caves, or of woods, or of roads less travelled by." Reading Us Conductors for a review elsewhere, I became curious about the musical legacy of this otherworldly device, most often heard on '50s science-fiction soundtracks. Now and then, its mysterious tones still resonated through semi-popular music.
 
"Vocalise," by Rachmaninoff, performed by Clara Rockmore (1987)
The narrative of Us Conductors is addressed to Clara Rockmore, who becomes the theremin's great virtuoso and Termen's mostly-unrequited love. (In real life, he proposed to her, unsuccessfully—her maiden name was Reisenberg.) Towards the end of her life, Rockmore finally received recognition beyond his orbit altogether, when Robert Moog produced an album of her eerily precise performances. This recording was the first time I ever experienced a theremin playing on its own, and hearing Rachmaninoff's single-vowel lyric transfigured into an uncanny approximation of human singing still astonishes.
 
"Sleep," by Godspeed You! Black Emperor (2000)
The theremin is the most Godspeed-ish instrument yet devised, so its presence on this track just seems natural—except that, in another characteristic move, the band is only mimicking the sound, perhaps by applying a screwdriver to their guitar. Given that they pretty much ceased granting any interviews around the time Lift Your Skinny Fists Like Antennas to Heaven was released, a full tutorial is probably not forthcoming.
 
"French Disko," by Stereolab (1993)
Always a band that appreciated a good sound effect (the critic Robert Christgau once described them as "Marxist background music"), Stereolab employed a theremin for disorienting noise tangents several times during their occasional excursions to the bottom half of the UK singles chart. "Stereolab" would've been a good name for Termen's experimental facility.
 
"Red Sky," by Pere Ubu (1995)
In keeping with the general ramshackle aesthetic of the Ubu, their electronics player Robert Wheeler assembled his theremin himself. When David Thomas is onstage yowling mumbles, getting prophetic in the scary kind of way, it might still be the nearest concession to conventional beauty they'll ever make. Official-website fun fact: Robert got a "B" on his handmade theremin in electronic school because he couldn't play "America the Beautiful." "It's not a musical instrument," said the teacher. It took months to learn how to tune and work it, considering he'd never seen one before.
 
"Velouria," by the Pixies (1990)
I really wanted to put Tom Waits's "Black Box Theme" here, which sounds like chamber music composed for a sinister carnival, but it's one of quite a few songs that only simulate the ghostly whistle we seek (in his case, using a musical saw). Instead, I give you this Pixies single (their first UK Top 40 hit!), featuring a relatively subtle theremin appearance—it's all echoing background texture, the lace on a spectre.
 
"Good Vibrations," by the Beach Boys (1966)
As the rest of this little playlist suggests, the theremin has only glancingly been associated with popular musical success. There's one indelible exception. To be pedantic, the Beach Boys technically didn't play one on their elusive marvel—they used a similar machine derived by the trombonist Paul Tanner, possibly because it was simpler to operate and easier for touring—but who would associate those noises with anything else?
The genius of "Good Vibrations" is how Brian Wilson's avant-garde obsessiveness made pop craftsmanship unfamiliar again, so abrupt in its prettiness, cutting between different movements and back to the chorus while that not-theremin tinkers with sound itself. Tom Ewing described this structure as "as a sound-impression of a mind giddily in love, restless with beauty and unable to finish its thoughts, and each thought leading anyhow to the same wonderful place."
Image via