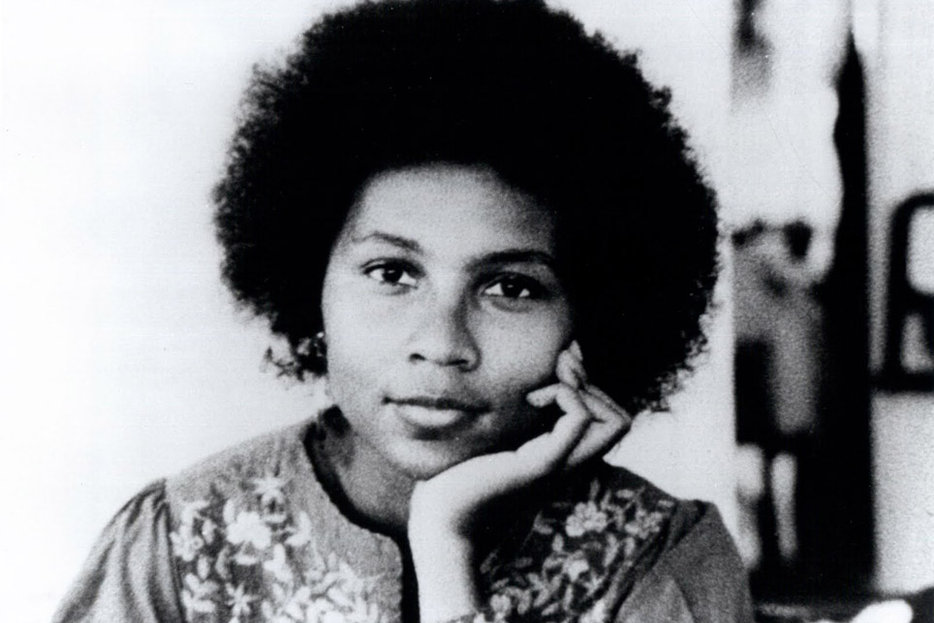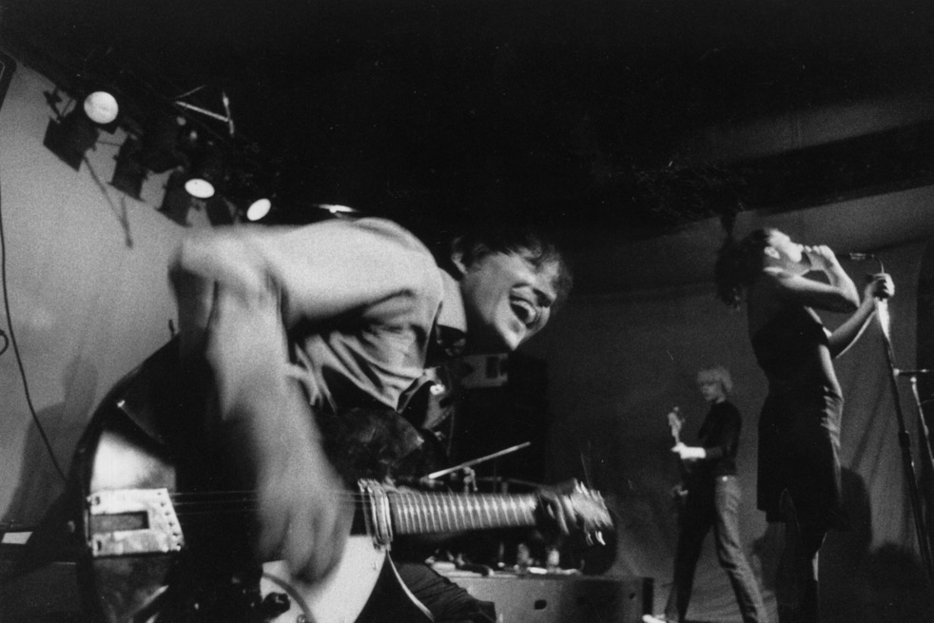 Right as I was congratulating myself for finishing this article, I saw this on my Twitter feed. In sum: ladies, you're fat because you're working outside the home. Get back to vacuuming and get back to slim waistlines.
How far have we come in 50 years, babies?
In 1963, Betty Friedan shook the foundations of Western society with The Feminine Mystique, which posited that women might not be fulfilled with only one job option as wives and mothers, that they might not view vacuuming as an ideal source of exercise, and that women can and should work outside the home. It challenged conventions so deeply ingrained they had disguised themselves as common sense.
The Feminine Mystique has become a cultural artifact so powerful you don't actually need to read it to know why it matters—sort of like how you don't need to see Star Wars to understand the meaning of "Luke, I am your father." Beyond its status as a bestseller, the book is credited with launching the Second Wave feminist movement, and a long string of feminist victories followed in its wake: the Equal Pay Act in the U.S., the beginning of no-fault divorce, Roe v. Wade, and enshrinement of gender equity in the Canadian Charter of Rights and Freedoms. Friedan wrote about "the problem that has no name." In the years that followed, those problems—for they were multiple—were named.
We can see now that the Second Wave movement was deeply flawed: the goals of white, middle-class feminists, of the kind Friedan represented, crowded out millions of other crucial voices. New—and old—issues have captured feminists' attention since, and as feminism has evolved, so have its primary texts. At Hazlitt, wanted to know: what made you a feminist? We asked dozens of women—most of them 18-30 years old and having come of age during feminism's third wave—what got them into feminism and why.
The responses ran from brilliant to hilarious to sad—but, importantly, they were all different, proving there is no one-size-fits-all feminist canon. The only way forward is to ask and to listen to individuals; as the Second-wave feminists famously said, the personal is political.
The following responses have been edited for length and clarity.
Sandra Moses Medcof
Magnetoencephalographic researcher, Sick Kids Hospital
I think my first encounter with feminism was likely Mary Poppins. I remember while I was watching it my mom explaining to me who the suffragettes were, and repeating the line of the song that they sing: "Our daughter's daughters will adore us/ and they'll sing in grateful chorus/ hats off to the sister suffragettes." I don't think I quite got it at the time—I think because it was so hard for me to fathom that women were treated so differently from men and really didn't have a right to vote. But I remember it very well, and experience is meaningful to me now. I had a similar conversation with my six-year-old daughter a couple of months ago while we were watching the same movie.
Stacey May Fowles
Writer
One of the formative experiences in my relationship with feminism was when my family moved to a hyper-conservative county in Georgia, USA, when I was about 15 years old. Perhaps because there were so many injustices to fight against (the very real threat to reproductive health, for example), the feminist community there was particularly vibrant and active. It was something that I—being from Scarborough, ON—hadn't really experienced before. It was my first exposure to looking at things through a feminist lens, and gave me the language necessary to articulate inequity, and the tools to fight against it. It of course all happened to a soundtrack of Hole, Sleater Kinney, and L7, which gave me a new sound of female rage to protest by.
I remember teaching at a summer camp and having a fellow counselor give me an issue of BUST magazine (this one to be exact), remember picking up a copy of bell hooks' Feminism is For Everybody, and Jennifer Baumgardner and Amy Richards' Manifesta, remember devouring Promiscuities and The Beauty Myth. I came into feminism via more popular, contemporary texts, and was so enthralled that it drove me to do an entire degree reading the classics, like Intercourse, The Second Sex, and The Female Eunuch.
Monica Simpson
Executive Director, Sister Song Women of Color Reproductive Justice Collective
One thing that really stands out was the TV miniseries The Women of Brewster Place. It starred Oprah Winfrey and Jakée Harry… it came out in the 1980s. It is possibly one of the most intersectional films about reproductive justice. It definitely had conversations about abortions if women wanted them, and stories about the intersections of violence in women's lives. Seeing something like that that really became the backbone of the activist I am today.
Dionne Turner
Communications Coordinator, Sister Song Women of Color Reproductive Justice Collective
I wanted to chime in as well! I was really young when Spike Lee released She's Gotta Have It (pictured above, starring Tracy Camillia Johns). That movie definitely shifted the way I thought about women's bodies and about the ownership of our bodies… It definitely changed the way I thought about myself. I was little when I first saw it, so I was like, wow, this woman is so powerful! She's got these three men in the palm of her hand, that is cool.
Athena Affan
Violence Prevention Worker, YWCA
The reality is that feminism is a concept that you're always experiencing. Being a woman in society, experiencing inequality, striving to achieve equality…that's the real education. My formal education, I would say, was wanting to do violence prevention work and doing the extensive volunteer training that comes with that work.
From a pop culture standpoint, nothing immediately comes to mind…there weren't any heroes or idols or anything like that. Nothing that made me go, yeah, women power! My childhood was really about science fiction, though, and in those books there are lots of different roles for women. I would say I found stories of independence for women in science fiction, but not one book in particular, just the genre.
Marianna Reis
Master's Student in Middle Eastern Studies, New York
Growing up I wasn't aware that my politics were necessarily feminist; perhaps because I didn't completely relate to the kinds of feminism I had been exposed to.
I remember two specific moments that were exciting to me because they presented different possibilities for me to express my own thoughts on feminism, as a feminist. First: I was sitting in my Middle East Politics tutorial, probably conspicuously staring at my dreamy TA, who became even dreamier when he began talking about "post-colonial feminism." He later recommended some texts for my summer reading. Total game-changer.
Second: reading Do Muslim Women Really Need Saving? by Lila Abu-Lughod. Though I am less convinced by her work on this topic now, at the time I remember thinking "Yes! These are the kinds of questions I want to discuss." It went beyond white feminism, and beyond missionary-style, universalizing Western feminism.
Sarah Nicole Prickett
Writer
Sometimes I felt raised by sheep. My parents were young and in love and yet believed in nothing more than God. By the time I was 10 they were religious reactionaries, and I a sadcore romantic. I read everything I could find, but when I looked for books, I looked for books by women. Novels, mostly. Nobody told me to read women's literature; I just knew. I read especially—here is a semi-chronological selection—Anne of Green Gables, Emily of New Moon, Little Women, What Katy Did, Jane Eyre, Rebecca. All the orphan girls, I loved them so bad. I craved their smarts and strayness and the ways they wandered… always away from the world, ever toward some secret knowledge. They were heroines; without them, I might have been rather a victim.
More than I imagined my wedding, I imagined my parents' funeral. When you are a child in a divorce-averse home, your parents are peace, order, good governance: the state. That made me a sort of seven-year-old secret anarcho-femme… right? I mean, I don't know when I became a Feminist, or even when I learned the word. I took women's studies as an elective at two universities, and I loved de Beauvoir and bell hooks as much as everyone should, but I felt a spiny resentment in being told to do what I had always just done. Also, I sort of preferred fairy tales in their original form (#sorryDworkin).
And after all, it was the greatest fairy tale that made me the bad witch I am today. The Bible forced me to reject authority, theocracy, groupthink, fathers, fate. It also made me accept consequences. It did not matter to my story that I was a feminist in women's studies, where there was no risk in saying so. It mattered that before I knew understood feminism as a movement I moved out of my family home, without their permission or a lick of support, and to my parents, said: I would rather live as an orphan than owe to anyone my life.
Sarah Forbes-Roberts
Co-owner, Come As You Are
I was raised in a feminist household, so I don't feel like I was ever actually introduced to it… it was always a part of life. My mom did subscribe to Ms. magazine and she always read it to me before bed.
The book I read in high school that really inspired me was a biography of Emma Goldman (pictured above). That's who I would say it was, looking back. I think that reading about the early feminists, challenging ideas around women's rights or birth control, and her doing early feminist sexual health practices with women in poor neighborhoods in the U.S., which was an illegal act that she was arrested for, was the most inspiring for me.
Emily Gould,
Author of And The Heart Says Whatever and co-owner of Emily Books
My friend Rory Cowal gave me a Bikini Kill 7'', "I Like Fucking" b/w "I Hate Danger," for my 14th birthday. Everything else I'd ever sensed or read or heard about feminism coalesced when I listened to it. This is a super on-the-nose one, I realize.
Alyssa Garrison
Writer
In first year of university a gay boy I knew handed me Cunt: A Declaration of Independence by Inga Muscio. I'd just come out as queer, and he confided "It just had too much vagina for me." I found the book intoxicating: extreme, powerful, and at some points so emotionally intense I was lost in painful sobs (once on a plane ride while simultaneously watching The L Word, all directly beside a much older, very serious looking woman who seemingly disapproved) Cunt brought me a whole new vocabulary, a stronger sense of self, and a wave of serious vagina love.
Minna Salami
Writer and commentator
If I go back to my childhood in the '80s, I'd say three M's: movies, Millie Jackson, and Madonna. By movies, I mean movies like Flashdance, Grease 2, Private Benjamin, movies where female leads were striving for psychological, financial and sexual liberation. My mum is a huge fan of Millie Jackson, whose feminist lyrics always played in our house. Madonna's public persona and songs such as "Material Girl" also had a profound effect on my feminist sensibilities. However, feminism as a revolutionary and radical idea—I thank writers for. Especially Angela Davis (pictured above), Alice Walker, Gloria Steinem, and Erica Jong, whose books and thoughts brought much clarity to me in my young 20s.
Andrea Carson Barker
Founding Committee Member of the Feminist Art Conference
Although I studied feminism in my undergraduate art history degree, I was first inspired by feminism when I lived in London and saw the work of British artist Tracey Emin. Her work "My Bed" (pictured below) which was a recreation of her intimate unmade bed, resonated strongly with me, and also her etchings and installations. Her work speaks of the breadth of the female experience. It is both defiant and sorrowful, meek, and extremely brave.
Durga Chew-Bose
Writer
As a kid, nothing turned me on to feminism more than Stockard Channing's Rizzo in Grease. Maybe it was her hard-to-pin wisecracking accent or her coolly sarcastic, uppercut deadpan, but from the moment she struts into Rydell High, announcing as if ready to spar, "Okay girls, let's go get 'em," I was hooked. Her influence on me, that red and black satin polka dot dress, the way she smirks and answers "With relish," when Danny tells her to beat it and "Bite the weenie"—all indelible.
Unlike Sandy, Rizzo was unobliging. At no time would she change for a boy, never mind that she wouldn't be caught dead in a poodle skirt or letterman cardigan; hers was a look readied for climbing out of bedroom windows and jumping into cars. Make-up? For hiding hickeys. Her anthem? "There are worse things I could do."
Candida Royalle
Erotic film producer/director
In 1969 I took a year off from college and worked in a few Manhattan offices. There I learned firsthand about sexual harassment at a time when no one acknowledged it and there were no laws to discourage it. Across the street from my Bronx apartment was a storefront displaying the iconic women's lib symbol of a fist embedded in the woman's sign that was emblazoned on the cover of Sisterhood is Powerful, edited by Robin Morgan.
For a young woman confronted with the sense of powerlessness that comes with sexual harassment and a host of other daily insults in the work place, this symbol resonated with me; I picked up the book, joined the Bronx Women's Coalition, and my life was forever changed by the sense of empowerment and the joy of sisterhood I shared in those heady days of Women's Liberation.
Claire Ward-Beveridge
Photographer
Julie of the Wolves [by Jean Craighead George] was major for me—I read it in grade six and remember thinking/feeling that if she could run away from an abusive home life into THE ARCTIC, befriend wolves, learn how to live off the land, then couldn't I do that, too? Such a simple philosophical premise/realization, but so key. If a book can inject even one emotional moment like that into a preteen girl's life, I think that is so important and special and great.
Julie Burton
President, Women's Media Center
Growing up in Utah, where my high school English teacher and classmates applauded the defeat of the Equal Rights Amendment, the place where I found feminist role models and inspiration was in popular culture. Jo March in Little Women, Mary Richards in The Mary Tyler Moore Show, and Aretha Franklin's "Think" and "Respect" anthems, along with the freedom and power of Heart and Joan Jett, were my escape, my soundtrack, and my early feminist education.
Laura Hopf
Owner, Scarffaces
Growing up with a feminist mother, I didn't really think that feminism was a "thing." I just believed that men and women were supposed to be equal, or rather, that women were greater than men. A story that my parents love to tell is that I told my brother he couldn't be a lawyer because he was a boy and only girls could be lawyers.
My family didn't adhere to stereotypical gender behavior. I played a lot of sports and was good at math, my dad did all of the grocery shopping and cooking (my mom did not cook) and he also cried in movies (shhh but also lol). It wasn't until high school that I realized that this went "against gender norms."
In grade five I listened to Tragic Kingdom by No Doubt and it was then that I started to realized that girls were maybe not treated the same as boys everywhere. "Just A Girl" is just so amazing on so many different levels because of her anger. Before that I wasn't really aware that boys and girls may have been treated differently.
I read the regular teen magazines: YM, Seventeen (sometimes when my parents would let me), but also I got a subscription to Jane. I felt like YM and Seventeen kind of treated their readers as if they were almost dumb, definitely unintelligent. Jane didn't treat their readers that way, and the articles seemed more real. I don't remember if it had any overtly feminist articles but it just made me feel more confident about being a girl, if that makes sense.
Sheila Sampath
Editorial and Art Director, Shameless magazine
It's hard for me to pinpoint a single cultural work that brought me into feminism. I feel lucky to have been exposed to a lot of pop culture radicalism when I was growing up: I watched She-Ra and Jem and the Holograms, read the Babysitters Club, listened to Salt 'n' Pepa, TLC, Le Tigre and Sleater-Kinney, and watched Lucy and Caitlin from Degrassi and Jessie Spanno from Saved by the Bell.
At the time, I didn't name these things as feminist, and am not 100 percent sure if I would now, as I am still working out what those politics mean. What they did do was bring feminism to me, by exposing me to so much radical ass-kickery that it just felt normal for girls, young women, young women of colour—for me—to take up space and make things happen.
Ariel Fournier
Radio associate producer
I got into feminism through a feminist theory course. Pretty boring really. I didn't consider myself a feminist before that and I even thought it was obnoxious to call yourself one. I was converted pretty easily, though, and I think that's because I had always felt those ideas rang true, and then felt really relieved to see that everyone in this class was experiencing the same problems in their lives. I'm trying to say this in a way that doesn't make me sound incredibly clichéd, but I guess it just kind of was a cliché, liberals arts education kind of experience.
Sarah Horowitz
Counselling Psychology PhD student and yoga teacher
As far as I can tell, there was never a time when I did not think of myself as a feminist—and that is because of my mother. Discussions of gender equality in our family began as soon as I was old enough to ask my mother why her last name was different than my father's, and why she did not dye her hair or wear high heels like other mothers. I believe I became familiar with the word "feminist" from Nancy White's satirical song, "Daughters of Feminists," which my mother used to play for me around the age of five.
My images of feminism came from my mother's efforts to expose me to the art of strong women like Emily Carr and Georgia O'Keefe (I wanted to be an artist too), from reading The Paperbag Princess with her, and from stories from her own life, such as that university administrators had talked her out of a degree in mathematics because of her gender. Feminism was never something my mother forced on me, but it was something she clearly valued and that was simply alive in all of her choices, enabling it to remain a constant thread throughout my life.
Emmett Phan
UX Designer
When I first began to realize my identity as a female-to-male transgender person, I found it hard to accept myself. The negative connotations that revolve around males made me feel out of place, and I went through a sea of YouTube channels in hopes of finding a voice that could guide me. When I finally found a video where someone spoke about the differences he experienced between living as a female and a male, and emphasized the importance of sharing these experiences as a way to bring on equality, I knew I'd found my answer. Living as a male, I'm able to fully accept myself by embracing feminism and my experiences living as a woman in the past.
Zoe Bradley
Copy writer, Climax Media
Being a feminist wasn't something you proclaimed growing up in Hamilton. I never had an understanding of what feminism meant. I remember my sister asking me when I was around 13 if I was pro-life or pro-choice, and I had no clue what she meant. After she explained it to me I was appalled that I had zero stance on the issue.
As a teenager, I always felt really sensitive to the overly sexual ways women were presented in media like music videos. So my solution was to do one of my high school English presentations on the subject of women in the media. I didn't exactly understand my outrage at the time but I knew whatever was happening wasn't right. I just became extremely consumed by the issues women faced. I would get so worked up over other things like female circumcision, eating disorders, rape.
I had a couple of teachers in high school that were feminist, but I never realized it at the time. I remember coming across The Vagina Monologues at the library, reading that and falling madly in love. I ended up reading an excerpt out loud in my Writer's Craft class. I had an amazing teacher who had to really persuade me to do the reading—I feared people would think I was a lesbian for reading a book with the word vagina in the title. Seriously, how silly is that?
Katie McMillan
Manager, Women in View
How I Learned to Drive by Paula Vogel: Funnily enough, I didn't understand this as a "feminist play" when I first began working on it. The play very cleverly deals with sexual assault and the culture that continues to sexually assault women, by jumping back and forth in time from the 1960s to today. The nuances and subtlety of Vogel's politics make this play an incredibly moving experience and it isn't until you leave the theatre that you realize you were moved by feminism.
Feminism is for Everybody by bell hooks: Once I started to understand, embrace and live feminism, I realized that I needed to learn how to explain my politics without just being angry and yelling at people about inequality. This book makes a clear, succinct argument about why feminism is for everybody and I continue to give it as a gift to any friends who are interested in learning more about feminist politics.
Amy Rose
Articling legal student
Two characters come to mind immediately. First, Miss Honey from the book Matilda [by Roald Dahl]. She really struck a chord with me. Even though she was having her own battle with Mrs. Trunchbull, which was interesting in itself from a feminist perspective, she always remained Matilda's number-one advocate—and she was all about Matilda being super smart and educated. And ultimately, they found courage in each other. I loved that.
Second, Harriet the Spy! I was addicted to that book. Harriet, like Matilda, has this very important relationship with a woman that informs her whole sense of self (her nanny, Ole Golly). And she is completely her own person and just does Harriet, all the time. The story becomes a little moralistic about making amends when you've hurt people, etc., but still—Harriet was this brainy, nerdy, tell-it-like-it-is independent spirit, and I wanted to be like her.
Ruth Curry
Co-owner of Emily Books
I did not really have a "come to Jesus" moment with feminism (in fact quite the opposite as I was raised in a very conservative fundamentalist Christian family), but there were some flashes here and there…Scully of The X-Files made a pretty big impression on me. I read The Yellow Wallpaper in high school, but it was reading it again in college under an amazing professor that made me realize that this was not just a story containing "irony" or "symbolism," but a story about a whole way of being and a system of oppression that was still happening and visible everywhere one looked.
I read another weird short story for class around the same time (Lemorne Versus Huell by Elizabeth Stoddard) that had a similar effect. I highly recommend it—it's about a courtship essentially conducted in code and the protagonist is the prototype of all the leading ladies I've loved since: self aware but detached, very smart, an outside observer of her own life. That story just changed everything for me. Then I read House of Mirth and was like WE ARE FUCKED. So basically, Introduction to American Lit, spring sophomore year.
G. Stegelmann
Writer and Managing Editor, Worn Fashion Journal
My first real understanding of feminism came from Juliana Hatfield and L7, Tank Girl, and working crappy jobs with other young women. In my early 20s I was already wary of "isms" and feminism seemed like another set of dogmatic rules. But when I saw women around me (real and fictional) being loud, or angry, or demanding space in a way that wasn't about prettiness or male approval, it resonated. I wanted to find my place; I didn't want anyone telling me what to do. And this light came on that feminism was about being free to live a life on my own terms—and about how important it was we had choices, and recognizing the places where we ought to have had more.
Ayesha A. Siddiqi
Writer
For a long time I grew up understanding the urgency for women's rights without having a relationship with the word "feminist." Subscribing to feminism's ideals felt like the most natural thing in the world. My mother always encouraged female self-reliance, emphasizing education and framing it as empowerment. This framing fostered an awareness for the power disparity across gender that I understood before I even developed a vocabulary for describing it. The works of bell hooks and Audre Lorde were incredibly formative readings for me because they showed me how to confront patriarchy intersectionally, with respect to race, class, and sexual orientation.
But growing up as a woman of colour in the United States, particularly as a Pakistani Muslim subject to any number of horrors the white Western imagination thinks I experience, I've seen the failure of Western feminist movements to abandon the racist, imperialist, and capitalist oppressions that distinguish patriarchy. Many women of colour have rejected the term "feminist" for these flaws, choosing instead "womanist." But I don't want new words I want inclusivity. Which is why in my late teens I recognized the importance of identifying as a feminist.
Women of colour must create the spaces they are not afforded. For me, it's achieved by dialoging with the feminism of my American culture and challenging it to be better, by insisting on my participation. By expressing solidarity with womanists in America and around the world whose multifaceted oppression demands an intersectional response. Anyone frustrated by not being heard only guarantees that frustration by keeping silent. So on the anniversary of Betty Friedan's Feminine Mystique I find myself looking forward, very certain and willing to articulate that I am a Muslim woman of color, and I am a feminist.