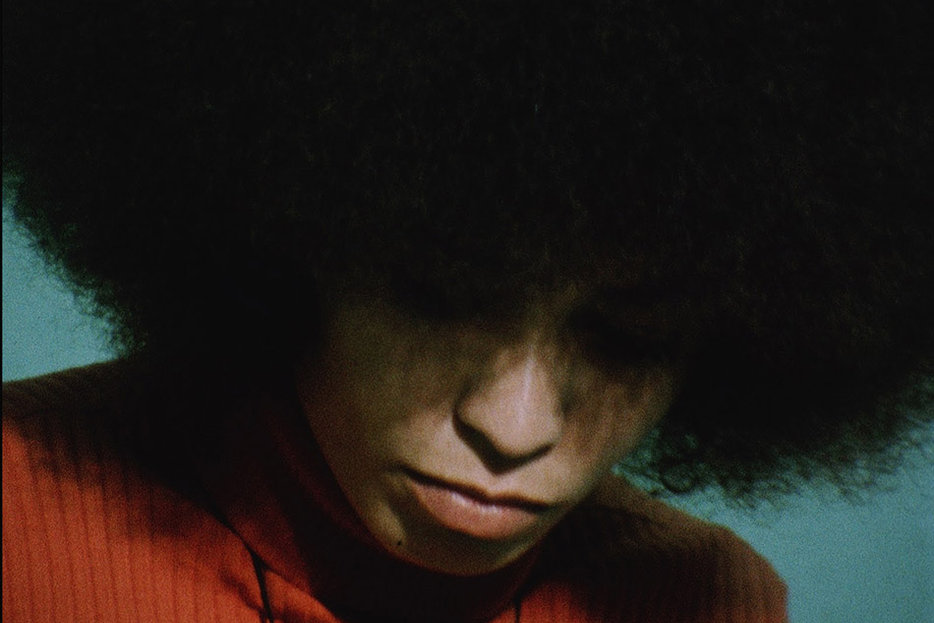 Rage Against the Machine, "Wake Up" (1992), which quotes a 1968 COINTELPRO memo about Martin Luther King Jr.

One of the drawbacks to studying the past is that mass emotions such as fear zip away so fast in the rear mirror. That's how autodidact historiographer Dan Carlin describes it in his Hardcore History podcast about Red Scares and repression. In hindsight, a Communist coup in Washington seems like a silly thing for 1950s Congressional committees to have obsessed over, but how confident can anyone be that given the same conditions we wouldn't also have been sucked in? Carlin helps us think about it by fantasizing of a drug that could induce, say, a Fear Level #9 in researchers trying to understand some bygone episode of social panic and reactionary excess.
Fortunately we have the nearest thing in the tracings left by the skittering, seismographic needle of culture. On the postwar FBI's fixation on the enemy-within there are, of course, several key nonfiction books and documentaries. But it's from movies, novels, artworks, poems, and songs that you can contract a truly first-rate second-hand case of that era's fevers and night sweats, and with luck maybe a nose for the successor pathogens that circulate in today's body politic.
The confluence of two news events this month, plus Martin Luther King Day this week, are a reminder of the health benefits of an occasional inoculating dose of such historical sickness:
(a) Barack Obama's announcement on Friday of the most gingerly of reforms to the data-mining operations of the U.S. National Security Administration;
and (b) the coming out of the surviving members of the academic activist trio who in 1971 broke into an FBI office in Media, Pennsylvania, and then leaked the documents they found that exposed J. Edgar Hoover's 15-year COINTELPRO campaign of surveillance and "dirty tricks" against domestic political activists and counterculture figures. The burglary helped lead to the mid-'70s Church Committee inquiry, which forced an at-least-cosmetic overhaul of U.S. intelligence operations.
As Margaret Talbot tallied in The New Yorker, there are ample parallels with current leaker-in-exile Edward Snowden's unmasking of the NSA's large-scale monitoring of civilian communications. But the difference is that public outrage stands barely at a low hum. No one, as Obama's speech Friday confirmed, should expect a Church Committee 2.0.
The cumulative numbing is such that much of the populace now defaults to the assumption that states aren't about to let pesky laws occlude their all-seeing eyes. The only question is whether to respond with bitter disengagement or in blasé submission. To gauge just when our collective indignation meters got fried, COINTELPRO is worth a zoom in. Because it was flat-out, pig-shit nuts.
That J. Edgar spinoff of 1950s McCarthyism amounted to a crusade of harassment, deception, extortion, infiltration and mayhem against peaceniks, black and Hispanic leaders, feminists, Puerto Ricans and Native Americans and other choice categories of subversives. It extended to making surreptitious sex tapes of Martin Luther King, Jr., in a bid to drive him to suicide and even to outright assassinations such as the shooting of Black Panther leader Fred Hampton in his bed in Chicago in 1969, and others depending on which yarns you buy.

Documentary, "The Murder of Fred Hampton"
I resist believing that the security state offed Bobby Kennedy, MLK himself or, say, Jimi Hendrix, but given the offenses it verifiably did commit, it's hard to be sure—the mutual nightmares dreamt by the feds and their foes were enough to frag the reality matrix, maybe for good.
Ed Sanders, poet, publisher and cofounder of the notorious under/overground band The Fugs, charts that unraveling through fact and memory in sections of his vast "investigative poetry" project, America: A History in Verse. In Volume 3: 1962 to 1970 and in 1968, both written in the 1990s, Sanders takes the pulse of the counterculture and its tormentors, tracking the treacheries against Hampton, Dr. King, and other civil-rights and anti-war activists page by calendar page, both from a bird's-eye view and as a pigeon fully baked into the pie.

The Fugs, "CIA Man" (1965) (The Fugs' "Kill for Peace" also makes a memorable cameo with Don McKellar comically grunting along in Canadian director Reg Harkama's spotty but worthwhile 2006 radical-nostalgia feature, Monkey Warfare.)
In a later poem, "The Age of Investigation," Sanders proposes that the people need a counter-intelligence program of their own:
Demand to know and to talk with the police – investigate th' investigators. Demand to know the technology, the techniques, and the personal philosophies of the secret police. Demand citizen input during working
hours in the offices of the National Security Agency, say, as well as your local Sheriff's office intelligence division, not to mention the Office of
Naval Intelligence, and the Pentagon's weapons research laboratories.
And why should not groups of United States Citizens be drawn by lot for inspection of the nation's most sensitive top secret documents, plans, and proposals? …
A related, more modest idea—that a public advocate be empowered at secret-court hearings for NSA snooping warrants—is one of the committee recommendations that Obama's just poo-poohed out of hand.
This is a lamentable amnesia on the president's part, since it was African-Americans who suffered COINTELPRO's most vicious tactics, wrenching up the atmospheric pressure that eventually crunched the liberation movement and cleared the way for Reagan-era rights reversals. You can feel that heat in two recent volumes that focus on the musical side of the post-civil-rights era: Bay Area funk authority Rickey Vincent's Party Music: The Inside Story of the Black Panthers' Band and How Black Power Transformed Soul Music and Seattle reissue producer Pat Thomas's Listen, Whitey! The Sights and Sounds of Black Power 1965-1975.
Both books delve deeper into the territory of Swedish filmmaker Goran Olsson's acclaimed 2011 documentary The Black Power Mixtape (available for viewing on Netflix). With its splashy art and concise writeups, Listen, Whitey! is a coffee-table-style book that chronicles the forgotten wave of politicized black record labels such as the Motown offshoot Black Forum and Stax subsidiary Respect along with many independents. It's a crate-digger's journey as well as a consciousness-raiser about how much the famous Black Panthers photos of beret-topped guerillas posing with shades and machine guns overshadow the full picture of the group's community-organizing, anti-poverty priorities.
Not that there was a shortage of intemperate rhetoric. Thomas's accompanying CD restores to the contemporary ear the stirring revolutionary stridency of Eldridge Cleaver and Stokeley Carmichael, but also music such as the proto-rap of the Watts Prophets and the Last Poets (the first recording artists to put the word nigger in song titles), and apocalyptic songs such as Gil Scott Heron's "Winter in America"and the (as of Jan. 9) late Amiri Baraka's "Who Will Survive America?" (his forecast: "very few Negroes, no crackers at all").

Amiri Baraka, "Who Will Survive America?" (1972)
Gil
Scott-Heron, "No Knock" (1972)
Then there are the rock-star sympathizers, such as Bob Dylan singing about a murdered black radical prisoner in "George Jackson" and John Lennon and Yoko Ono's ode to the then-indicted Angela Davis from their broadside-styled Plastic Ono Band album Sometime in New York City (Lennon was dogged by the feds, too, as documented in the film The U.S. Versus John Lennon).

Steel Pulse, "George Jackson" (Dylan cover from African Holocaust, 2004)
In Listen, Whitey!, Thomas also covers the Panthers' official funk group The Lumpen, who are the central figures in Vincent's Party Music, which in more than 300 pages strives to put the short-lived band in both political and musical context. The Lumpen's most popular number is a reminder of how many anthems of the era centered on the slogan "Free [Prisoner Name Here]", because so many activists were behind bars, often on false or inflated charges. In this case it's Panthers co-founder Bobby Seale, one of the Chicago 8, who'd been bound and gagged during his (separate) trial. (The Chicago defendants inspired a ton of other musical and cinematic treatments; Peter Watkins' allegorical 1971 Punishment Park deserves special mention.)

The Lumpen, "Free Bobby Now" (1968)
Party Music comes with an introduction by Boots Riley of The Coup, the most prominent radical hip-hop outfit today (Riley was also a leader of Occupy Oakland). In The Coup's early single "Dig It" they rap about authorities "trying to kill the movement with the new COINTELPRO" and shout out Panthers such as H. Rap Brown and Geronimo Pratt.

The Coup, "Dig It" (1993)
But it's not only far-lefty rappers who recall the FBI's malfeasances – Pratt was Tupac's godfather, after all, and Kanye West and Jay-Z pay tribute to Fred Hampton in Watch the Throne's "Murder to Excellence." Freddie Gibbs has a mixtape tune called "COINTELPRO" and politically minded up-and-comer Vic Mensa drops the term in a guest verse on Chance the Rapper's "Cocoa Butter Kisses."
The other constituency with crystalline recollection of the program would be Native Americans. COINTELPRO targeting of the Panthers-inspired American Indian Movement even remains a live issue, particularly with Leonard Peltier still incarcerated at age 69. A Peltier music playlist could occupy your earphones all day, including tribute compilations of rock (unreleased), Canadiana (hear Bob Wiseman's "Response of a Lakota Woman to FBI Intimidation") and hip-hop, and songs by U2, Little Steven and others—particularly artists of Native background such as Buffy Sainte Marie (who had a minor hit with "Bury My Heart at Wounded Knee"), Robbie Robertson, Floyd Red Crow Westerman (singing about another federal agency) and poet (and AIM vet) John Trudell.
For white North America, COINTELPRO's influence is more shadowy, as a factor in the collapse of the counterculture and the descent of the paranoid haze over the 1970s, famously mirrored in the decade's Hollywood product (and some from abroad) such as The Parallax View, Chinatown and other, less-seen conspiracy thrillers. (Black cinema was far more explicit, of course, viz. Melvin Van Peebles's satirical Sweet Sweetback's Baadasssss Song. Even the Evans family on TV's Good Times was being investigated by the FBI.)
The mood of the period was ideal for B-movie auteur Larry Cohen's The Private Files of J. Edgar Hoover (1977), a pulpy and lurid bio of the FBI chief that arguably bottles his essence more honestly than Clint Eastwood's COINTELPRO-skirting (no pun intended) J. Edgar (2011).

Trailer for The Private Files of J. Edgar Hoover
Seventies literature took a comparably antsy curve with the self-infiltrating metafictions of Barth, Coover, Barthelme and Gass; the rising popularity of the conspiratorial, reality-folding universes of Thomas Pynchon and (with a lighter touch) Kurt Vonnegut; the essays of Joan Didion; and in science fiction the likes of J. G. Ballard, Harlan Ellison and Robert Anton Wilson and (not white) Samuel R. Delaney—plus of course Philip K. Dick and William S. Burroughs, who'd got there before everybody else.
Visual artists seemed to withdraw into minimalist formalism and body-centric performance, but there were significant exceptions. While New York's Vito Acconci's early performances are mostly remembered for transgressive physicality, one important work was 1969's Following Piece, in which he trailed strangers through city streets (being photographed in the process), worrying at the of-the-moment question of where watching becomes spying, which foreshadowed the pervasive trend of art about surveillance today. Likewise German artist Hans Haacke's questionnaires interrogating gallery goers about their political positions in 1971's Visitors' Profile.
More remarkable is the often-overlooked work of Margia Kramer, which I learned about recently from the culture-and-technology writer (and ex-Rhizome editor) Joanne McNeil. In the late 1970s and early 1980s she mounted installations and video and published books, partly based on Freedom of Information requests, about the federal monitoring of both Andy Warhol and the iconic Jean Seberg (Breathless), the latter a particularly creepy and sad case of the FBI smearing and hounding someone basically to death for being a Black Panthers sympathizer and donor. (That sordid tale is also recounted, along with the longer lineage of Seberg's mistreatment by males in the movie business, in experimental filmmaker Mark Rappaport's captivating From the Journals of Jean Seberg.)
In anticipating Ed Sanders' call for artists to investigate the investigators, Kramer's work prefigures for me probing work like Gerhard Richter's divisive late-1980s portraits of the imprisoned (and in some instances murdered) members of the Baader-Meinhof Group, the late Mark Lombardi's beautifully sinister global-network maps of malevolent state-corporate connections (the subject of another recent documentary), and, today, Trevor Paglen's eloquently blurred-out photography of military installations and other locales the hoi polloi are not supposed to go. They all make music out of coldly hostile data and give the one-way mirror of the powers-that-be a fierce carnival spin.
Such reversals of perspective are too uncommon in the annals of COINTELPRO art—so much of it made with strident urgency in the swelter of the situation, when sides were polarized and stakes were high. I've been disappointed not to have come across many more recent treatments of the material that take advantage of the ironies and resonances that cooler distance allows. It may just be that the circumstances and complacencies that permitted it to happen are too much with us still. As the Winnipeg political hardcore band Propagandhi sang in its 2001 anthem of frustration with the left's own self-defeats, "With friends like these, who the fuck needs COINTELPRO?"

Propagandhi, "With Friends Like These (Who the Fuck Needs COINTELPRO?)", Today's Empires, Tomorrow's Ashes, 2001
The history looms through the fissures in Jonathan Lethem's 2013 American-Communist-family-romance Dissident Gardens (which I discussed with him here), as well as in Dana Spiotta's 2006 fugitive-activist novel Eat the Document. One of the better current evocations of its aftereffects, though I don't remember it being mentioned by name, is in Montreal-based writer and theatre artist Jacob Wren's uneven, but deserving of more attention, 2010 "post-capitalist soap opera" Revenge Fantasies of the Politically Dispossessed.
The book opens with a series of political meetings that endlessly circle the problem that every potential action seems guaranteed to bring either repression or recuperation—those who don't know the past may be doomed to repeat it, but those who do are doomed to paralysis. Meanwhile, as the would-be activists fret, the society around them slouches towards totalitarianism. (I wrote more about the novel when it was released.)
Which leads us back to our actual dilemma, which is that the government's assembled a machinery of surveillance that (were it turned to similar purposes) would make J. Edgar's dossier-amassing troops look like kids with crayons, while most people don't care and the rest of us are stymied. My tour through the cultural curios of COINTELPRO hasn't yielded any blueprints, but I have at least found one reading that summons up the ambivalent ambience convincingly.
It's from one of the few novels to deal with that era's legacy head-on—or at least as head-on as you can hope for from Thomas Pynchon. In Vineland, set in the 1980s, the dramatis personae are all one way or another implicated in the Hooverian dream theatre of the Sixties—agents, druggies, agitators, informants and their heirs. It was Pynchon's 1990 comeback after the 17-year hiatus after Gravity's Rainbow, and most critics greeted its antic assessment of the aftermath of that era with disappointment, but in recent years it's gotten a more sympathetic upgrade. I've only dipped in and out, but this late passage merits scrawling in anxious chalk on the plaster above the bed as a thought via which to bolt up in the morning with a chill and a start at something, anything at all:
And other grandfolks could be heard arguing the perennial question of whether the United States still lingered in a prefascist twilight, or whether that darkness had fallen long stupefied years ago, and the light they thought they saw was coming only from millions of Tubes all showing the same bright-colored shadows. One by one, as other voices joined in, the names began — some shouted, some accompanied by spit, the old reliable names good for hours of contention, stomach distress, and insomnia — Hitler, Roosevelt, Kennedy, Nixon, Hoover, Mafia, CIA, Reagan, Kissinger, that collection of names and their tragic interweaving that stood not constellated above in any nightwide remoteness of light, but below, diminished to the last unfaceable American secret, to be pressed, each time deeper, again and again beneath the meanest of random soles, one blackly fermenting leaf on the forest floor that nobody wanted to turn over, because of all that lived, virulent, waiting, just beneath.
The News in Art appears every Tuesday (but sometimes Wednesday).