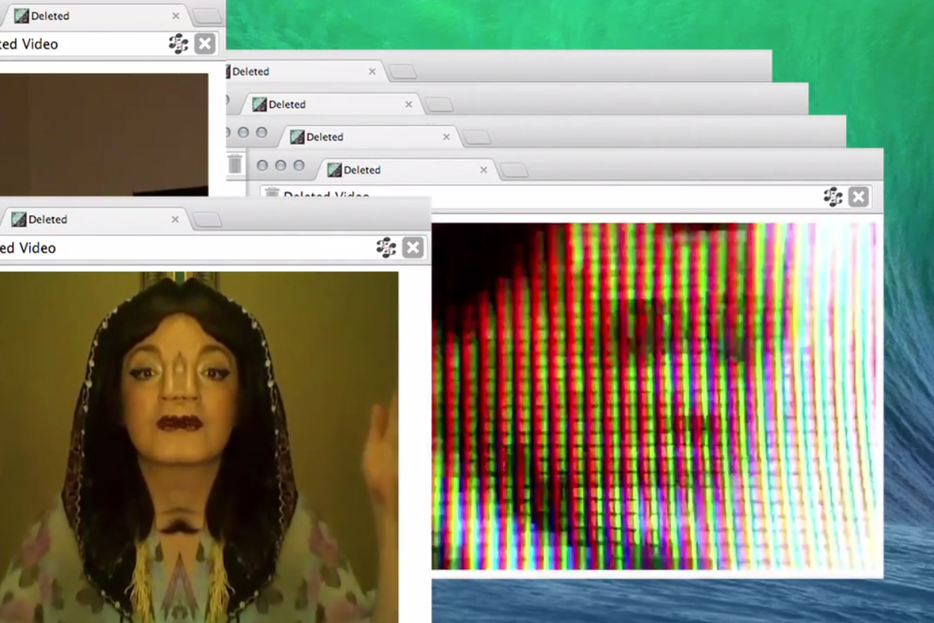 Intrepid reporter Forrest Wickman over at Slate looks into what in the hell we were doing when we kept poking each other on Facebook a decade ago. (Was it sexy? Maybe it was supposed to be sexy.) 
While the Internet debates whether Woody Allen is a pedophile, Gawker and Jezebel reflect on other famouses accused of sexual assault over the years, including Bill Cosby and Terry Richardson.
Flavorwire has 10 must-read books for this month, including Lorrie Moore's Bark, and The Corpse Exhibition: And Other Stories of Iraq by Hassan Blasim. 
On Twitter, Daniel José Older and others took down white supremacy as manifested through the trope of the cynical, on-point asshole (e.g., the highly questionable details of Girls's Jessa-in-Rehab subplot.)
A long, harrowing feature on the "Jeff Davis 8," eight women murdered in Louisiana, and presumed to have been victims of a serial killer. 
Magic Eye is a metaphor for parallel worlds.
In 1944, Recy Taylor, a 24-year-old woman from Alabama, was gang raped at gunpoint by a group of white men. Rosa Parks, who would have been 101 yesterday, investigated for the NAACP in the aftermath.
Heroin use has spiked alarmingly.
"It's not about money, or taking down the empire of a Great Man," Molly Lambert writes of Woody Allen and Dylan Farrow's open letter to him. "It's about power imbalances between adults and children, old men and young women, men and women in general."
It's been a debacle up to this point, but with athletes and reporters arriving in Sochi and the Olympics set to begin this weekend, all the kinks have been worked out, right? As the National Post's Bruce Arthur says, "one journalist in the Omega hotel complex had to refuse a colleague's request to stay a night in the second twin bed because … well, there's no easy way to say this, but when the first journalist arrived, someone had left an indeterminate amount of semen on the sheets of the second bed, and those sheets had been taken away for cleaning, and hadn't come back."
"If I put words together in a certain way, suddenly I'm feeling things I haven't felt before." The Rumpus interviews Ben Marcus, author of Leaving the Sea.
Aggressive Jeopardy! tactics sure do bum some people out.
Internet savant Jerome LOL's debut EP is almost here, and to mark the occasion, we go full cyber with the music video for "Deleted."
Sure there was that thing with the cockroach, and the kangaroo courts, but what of Franz Kafka's drawings?
"Finding the right image meant more attention, more favorites, and more influence." Over The New Yorker's Elements blog, Paul Ford and Matt Buchanan on how grieving for Philip Seymour Hoffman played out on social media. (Chuck Klosterman and Alex Pappademas had a similar conversation last year when they thought David Bowie might be dead.)
True Detective creator Nic Pizzolatto on writing his novel Galveston in three months, how unlikely he thought someone with his "class background" going into television would be, and Matthew McConaughey's complicated chart-based approach to character development. Related.
True.