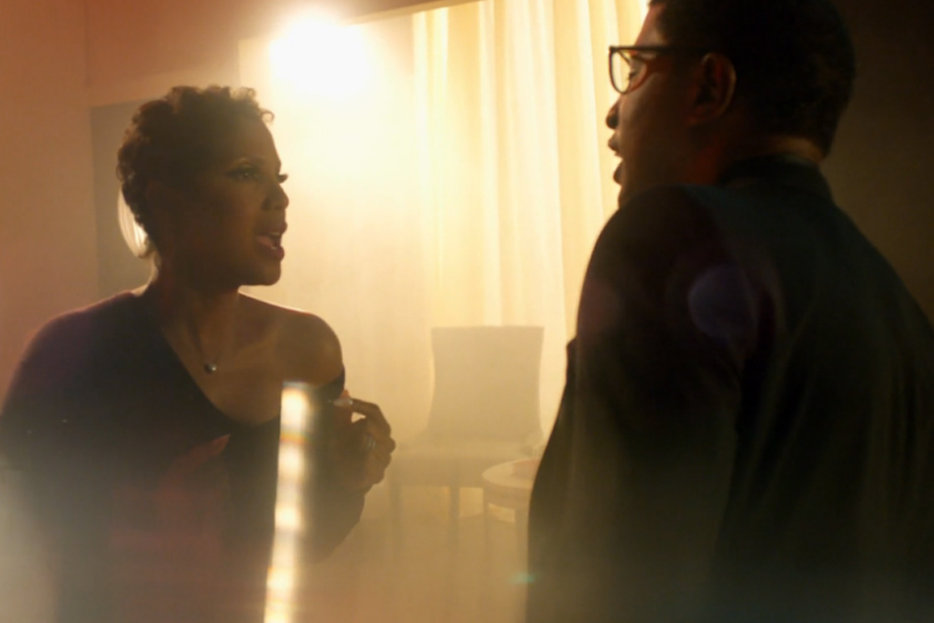 The most dismal charts I've seen lately do not represent rising sea levels or multiplying extinctions. Responding to a lazy BuzzFeed post that dismissed the absence of any black artists from the Billboard Hot 100's summit during 2013—the first time that's happened in the 55-year history of the singles chart—as a statistical "aberration," the blogger David Lee looked up data displaying a clear trend. His graphs show that the demographics of a given year's biggest 20 hits have become ever whiter since 2008, with the share of crossovers from Billboard's separate Hot R&B/Hip-Hop chart (what is primly called "urban radio") cratering similarly.
Blame the EDM-driven pop dominating this decade: "Radio say 'speed it up,' I just go slower," as Beyoncé taunted. Blame the flawed Billboard methodology itself, which gives entire music videos and viral-meme snippets the same weight in its streaming songs tally. Blame a hundred other unmappable glitches and vagaries of the precarious music industry. Maybe most of all, blame the parallel economic marginalization of African Americans, who have less income to spend on those crucial iTunes sales. Four black women have reached the Top 10 this decade, and that's counting Whitney Houston, who seems symbolic in the grimmest possible way.
In the distant aughts, before radio tuners spun too fast for slow jams, there was Mariah's "We Belong Together," an R&B song colored by the experience of crying to R&B songs: "I turn the dial, trying to catch a break, and then I hear Babyface…" She subtly referenced the 1988 single "Two Occasions," prelude to a decade's more hits he wrote, produced or sang. I've become obsessed with it this week. There's the way Babyface enters the song as if gently looping his arm around Carlos Greene's vocal. The drums that sound like corn exploding. And the hook moves from aloof formality to plaintive emotion as abruptly and gracefully as Smokey Robinson: "I only think of you on two occasions / There's day and night." Somewhere between replays I discovered that "Two Occasions" peaked at #10, and realized how odd its sustained harmonizing would sound in the same position today, how welcome.
Babyface acquired that nickname as a teenager when Bootsy Collins noticed his boy-band-ish looks, and it stuck around while he shepherded Usher, Toni Braxton, TLC, and much of new jack swing. Now and then you see people suggest it fits a little too well, that he's just so damn genteel, but they should listen to the Whispers' rhythmic aid "Rock Steady" and marvel at how sexy he made multiple Steve Harvey lookalikes come off. There's not exactly a surfeit of great male songwriters who palpably love and respect women, and while Babyface has an enviable solo discography—consider that way he vamps the title phrase on "Whip Appeal"—it's true that his apotheosis tends to be crafting ballads for female singers. In the mid-'90s he produced a luminous series of anthems to romantic endurance with Toni Braxton; now they abide together on the duets album Love, Marriage & Divorce, which came out earlier this month.
The record is no traditionalist pastiche, like R. Kelly's Love Letter; it sounds like '90s R&B because Braxton and Babyface made a home there. Both recently divorced themselves, they imbue the breathy make-up-sex track "Sweat" with a playful frustration, speeding up from mid-tempo to meet each other harmonically. The music never seems hurried. Despite that classicist manner, Babyface does leave au courant filigrees across his work—the rough vocal sample and Linn drum machines filling 1989's "It's No Crime" once resembled Prince, minus his frescoes of sexual fantasy, but now they just evoke that era. On the new song "Hurt You," a simple piano figure disappears inside the glint of synths, going from dirge to house and back again, the compositional gyration inscribing emotional ones. "Heart Attack" is outright 4/4 disco, akin to "Closer" by Ne-Yo, keen student of vintage Babyface jams himself. An ouroboros dips its head through dispersing glitter.
The directness of Babyface lyrics veils their subtleties, his little tricks and affectations. I love TLC's "Diggin' on You" and its ad-libbed-sounding hook: "Diggin' the scene, diggin' on you, diggin' on me, baby-bay-ooh, baby-ba-by." To imagine a dystopian '90s without him, suffer through the chorus of Eric Clapton's "Change the World," produced but not written by Babyface, which promises, "I would be the sunlight in your universe" before envisioning a forced marriage. Love, Marriage & Divorce ends with "The D Word," two singers drawing out syllables until they dissolve in memory's whorls: "Although we're apart / You still own my heart / Forever, and ever, and ever……." Braxton and Babyface's voices move around each other like smoke drifting up towards a darkened ceiling. When her imperious contralto joins his tenor in tandem, as on "Take It Back," they might be wreathing you in something filmy and silken.
More than a lower BPM or vocals that overlap for X percentage of a song, what demarcates a record such as Love, Marriage & Divorce from the typical Top 10 hit these days is its domesticity. As the critic Eric Harvey noted several years ago, the Quiet Storm R&B Babyface grew up on was a music of adulthood, and at many of its finest moments this album abstracts that very literal title into general human themes: romantic betrayal and reconciliation, fidelity (loosely defined), the simultaneous desire for catharsis, forgiveness and distance.
Braxton wrote the supreme example alone. "I Wish" commemorates an ex with astonishingly intimate bitterness ("I pray your new baby is a boy / Please don't have a girl / Cause you'll give that woman the world!") before the abject irony reveals itself: "I pray she brings you to your knees / So you'll come back to me." I find some of Babyface's drippier souvenirs from the Adult Contemporary realm to be unbearable: after hearing his 1996 track "Day (That You Gave Me a Son)," lurching about ponderously as if the angels who delivered its title bundle also helped write chord changes, I want to blast Ke$ha and make out with a skull. But songs like "I Wish" remind me of the scene in Killer of Sheep where two lovers sway entranced by Dinah Washington's "This Bitter Earth," maybe because I always get choked up watching it.
Although Love, Marriage & Divorce supposedly sold a respectable 50 or 60,000 copies in the U.S. last week, and few fiftysomething artists have ever retained much presence on the Billboard Hot 100, to me its prospects represent a synecdoche of a much larger paled void. When recorded music first emerged as a recognizable industry, the forerunners of R&B were filed under "race records," less euphemistic but a more fundamental lie. Black pop does not follow some middling tributary alongside the waterways and swamps of American music; it is the riverhead. Yet did that universal permeation enable the current trend? Now that huge numbers of white people are at least aware of hip-hop and R&B, we seem to prefer our rappers spitting clearly defined guest verses and our Marvin Gaye homages performed by duck-haired Canadians. Black music is indivisible from American pop, but black musicians may not be. Elsewhere in "I Wish," Toni Braxton declares: "I hope she gives you a disease / So that you will see / But not enough to make you die / But only make you cry."