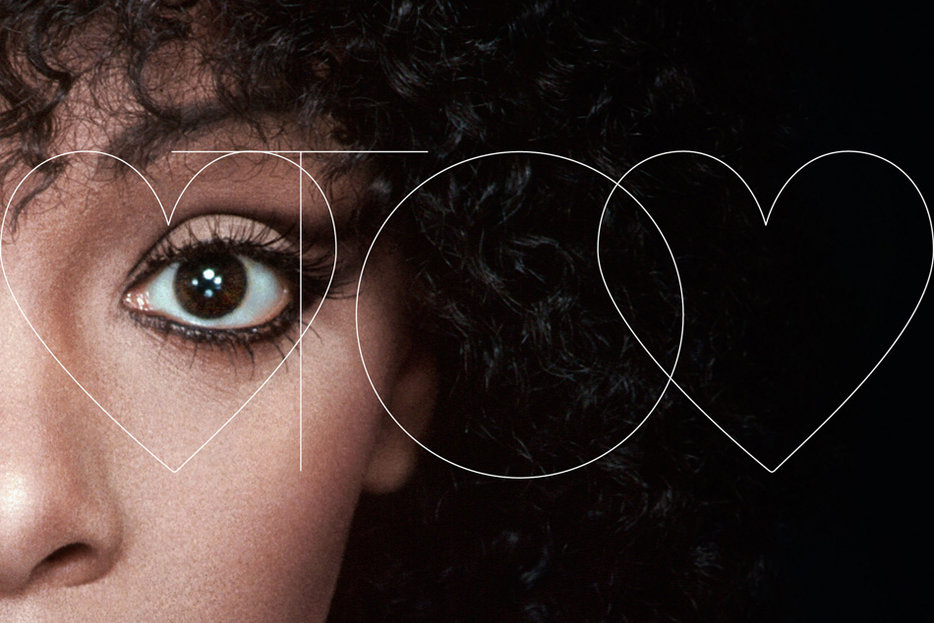 "The only specific thing that I think people need to understand is that I need to be free."
– Donna Summer, Penthouse interview, 1979
"I dream that love without tyranny is possible."
– Andrea Dworkin, Ruins
Suggestive of fleeting abandon, subtly European (she anglicized it from her ex-husband's "Sommer"), sounding somewhat like an Archie Comics character—did anybody have a better name for disco than Donna Summer? And why did she come to feel so conflicted about that? On the new tribute compilation Love to Love You Donna, an all-male cast of producers tries to remix her hits into modern dance tracks. Some show less interest in Summer's legacy than her collaborator Giorgio Moroder's, one only he was given nine minutes of a best-selling album to define. Afrojack just reconceives their empyrean triumph "I Feel Love" as generic EDM, and a song forever telescoping into the future sounds noisily quotidian. Frankie Knuckles' whirling, earth-averse "Hot Stuff" is reverent in its professionalism, Jacques Greene's reverb-swathed version of "On the Radio" not so much, but the most allusive contribution comes from Moroder himself. He joins the breathy groans of "Love to Love You Baby" to the cyclical, celestial bass line from "I Feel Love," which come together in a detached "UNHH!" Striking as it is, I doubt whether this trajectory forms such a neat circle.
In 1975, the former LaDonna Adrian Gaines went to a Munich recording studio with the Italian expatriate Giorgio Moroder. They'd met when she was short on cash, working as a backup singer, and released a couple of local hits, but she was still unknown in her home country across the Atlantic. His proposed remedy for that was a track inspired by "Je t'aime…moi non plus," Serge Gainsbourg's and Jane Birkin's porny novelty single, closer to funk and disco than their first collaborations. Summer wrote some lyrics, but resisted Moroder's entreaties to moan ecstatically over the insistent bass drum. She only complied after he ushered out every other crew member and turned off the studio lights, creating an illusory privacy.
Summer later claimed that she never intended for the demo to be released under her own name, that Moroder convinced her to do that too. "Love to Love You Baby" didn't break through on radio until Casablanca Records head Neil Bogart, who'd been playing it to orgiastic effect at house parties, requested an extended album version. Moroder weaved in another bass line and looped Summer's vocals, turning their clever curio into symphonic, rhythm-shifting expression of female desire, a doubly faked orgasm. You can hear a similar encompassing lust in everything from Janet Jackson's "Throb" to Throbbing Gristle's strange but unironic disco track "Hot on the Heels of Love." (Cosey Fanny Tutti, who sang the latter, would dance wearing tiny silver hot pants in the video for Sylvester's "You Make Me Feel (Mighty Real).") "Love to Love You Baby" and its whole-body beat typified disco's challenge to the monotonous masculine thrusts of rock, and yet I can't ignore the exploitation bound up in this brilliant song. Summer remained ambivalent about it and the image it gave her, resented the men who assumed she'd sleep with them because they bought a record. She told journalists that she felt like a "commodity." She also said that one of her heroes was Angela Davis.
For all that the '70s get retold as one long bad joke, an inexplicable aberration, they only make sense reacting to what came before them. How did LaDonna Gaines end up in Germany to begin with? She was part of the touring cast for Hair. In a eulogy for her last year, the critic Nitsuh Abebe described disco as an era of "confusion, tenderness, and risk." Free love had turned out to be freely patriarchal, and if the next decade's gestures toward sexual liberation appear less ideological or idealized, more capitalistic, it's probably because straight white men always find themselves pincered between fewer contradictions. "Hot Stuff" gets at the poignant spirit of exploration that seized so many others: "Dialed about a hundred numbers lately / I'm bound to find somebody home." The '70s was when feminists began to get filed under anti-sex or pro-sex, as if Andrea Dworkin hadn't attacked obscenity laws in her campaign against the porn industry, and as if Ellen Willis did not once joke that the "sexual revolution" would be a great idea.
Vintage interviews and anecdotes imply that Summer, like your favourite avant-garde French novelist, found the hidden most erotic, but secrecy was denied to her. She told Penthouse: "My sexuality exists on a sort of a fantasy level … I think people go out looking to make their fantasies real—they can't just enjoy them for what they are. But in trying to make them real, they overextend themselves, and as a result it all becomes a nightmare for them, not a joy." Whatever her misgivings, Summer and her friend Moroder continued to work together—their protracted collaboration was only interrupted when she revolted against her record company to put out 1981's rock-leaning LP The Wanderer, which ended with the born-again announcement "I Believe in Jesus." Moroder never seemed to understand why she might regret anything about the '70s: "Having her biggest hit with a sexy song, she was suddenly saying that she wouldn't sing that type of song anymore."
Last weekend, I went to see the French lesbian-sexual-awakening epic Blue Is the Warmest Color with my friend Fiona. Early that morning I'd been amiably kicked out of bed by another friend, and in my exhausted state the film's distended rhythms, its fascinated excess of shots, made me feel under the influence of several mismatched drugs. Although the director Abdellatif Kechiche shared an unprecedented joint Palme d'Or with his stars Adèle Exarchopoulos and Léa Seydoux at Cannes, a partnership like Summer/Moroder looks unlikely; the actors have criticized the atmosphere on set, especially during those long, explicit sex scenes, and suggested they would never work with him again. The cartoonist Julie Maroh, who drew Kechiche's source material, thought he depicted a "ridiculous" misrepresentation of lesbian sexuality.
Fiona had already seen Blue Is the Warmest Color, and she found the male-gaze critique too reductive, ascribing too much importance to the director alone—that there is equally a female gaze and a queer gaze, perspectives she saw the film through. But she didn't love it like she did the first time: "Upon a second viewing, though, after reading and thinking about it so much, all the film's romanticism seemed cheesy and naive, kinda like when one reads back on their adolescent diaries with just a couple years distance, when you're still close enough to the material to be critical, not compassionate. Maybe that's how the actresses feel? The film is so revealing; here they are revealed. So of course they would cringe, criticize, distance themselves from it. It's all so intimate! So earnest! It's a portrait of them that's not exactly them."
I thought the vaunted sex scenes were visceral but nothing extraordinary (and they fill a small fraction of the running time). The most unrealistic thing about them is how no one ever speaks, creating a mood of humourless solemnity. Julie Maroh called them "exuberant" yet "cold." All that ass-smacking seemed less tediously male to me than Kechiche's facile attempts at intellectualizing it, not to mention sexier. His camera leers hardest at teenaged Exarchopoulos when she's clothed, framing endless close-ups of her open, bovine mouth mid-meal. He exults in the smeared sobs of her astonishing breakdown. Blue Is the Warmest Color is a story about becoming enthralled by a lover you may never quite get over, and Kechiche could only imagine this girl-acolyte as vacant, sensual Woman, elemental and essentialist. He follows Adèle and her impish lover Emma through a museum, dwelling on female nudes over their shoulders. "Men look at women," John Berger wrote in Ways of Seeing, and women "watch themselves being looked at."
Later in life, Donna Summer said that "Bad Girls" transformed her from object to subject, declaring class solidarity at one remove from the titular sex workers. Yet despite Moroder's discomfiting instrumentalization of her voice, her desire, "Love to Love You Baby" still retains a mercurial subjectivity. Is Summer addressing a man, a woman, both, neither, or herself? She coos from a world where the act of loving someone might itself be unreservedly loved. During a dinner party in Blue Is the Warmest Color, a pompous gallerist and probable directorial analogue invokes mythical, gender-fluid Tiresias to argue that the female orgasm towers mystically above the male one, even providing, via Ovid, a precise ratio. Nobody mentions that the gods forced womanhood on Tiresias as a punishment.