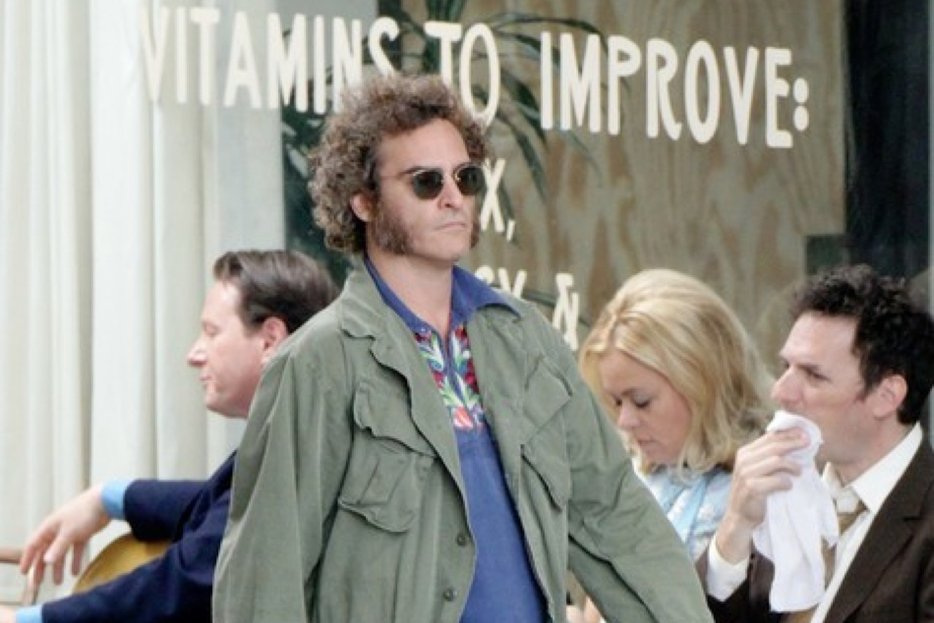 Deadspin unveils the Big Book of Black Quarterbacks, an exhaustive collection of "one of the smallest fraternities in all of sports."

"If I have a point—and I am not sure that I do—it is that we do not have to give a quote to The New York Times just because they asked us for a quote. We do not have to write a Tweet just because we are waiting in line for the bathroom. We can spend entire days in silence if we so choose. You can keep your mouth shut. It is possible." Gabe Delahaye ethers a certain class of media ghouls in the wake of Philip Seymour Hoffman's death. Related: don't pull quotes from twelve-step meetings.

Paul Thomas Anderson is following up 2012's The Master with Inherent Vice, the first-ever film adaptation of a Thomas Pynchon novel. It features Joaquin Phoenix looking like this. Now, Radiohead's Jonny Greenwood is composing the score. Take our money.

Come for area man David Topping's review of Robyn Doolittle's Crazy Town in the National Post, stay for Steve Murray's sublime grindhouse illustration accompanying the piece.

Listen to the great Ariel Levy of the New Yorker on this week's Longform Podcast. Also, read this.

Did you want to feel super old? Well good, because it's been 10 years since Mean Girls was released. Remember Mean Girls? Remember how much you loved Mean Girls? Remember how you were quoting Mean Girls constantly, for weeks, it was endless? Well, 10 years later, here's director Mark Waters with 10 stories about the behind-the-scenes of Mean Girls. It is, suffice to say, fetch. (Sorry not sorry.) 

George Clooney is still the ultimate hunk but good grief, what an asshole. 

Here's what you can learn about the culture of technology by watching all 456 Law & Order episodes. (Look at those giant computers! Adorable.) 

Mia Farrow had every reason to send this admittedly creepy Valentine to Woody Allen after he, you know, slept with her daughter.

As a first year design student, you dream of a fuller, more lustrous communism, but toil away under a capitalist society. Speculative Everything suggests that, yes, there is a way to design outside of the free market. 

Quantified Selfers rejoice! Nicholas Felton has gorgeously documented every aspect of his life for years, thanks to a bespoke app. Now you can too.

First the wheel, then sliced bread, and now: a video of Rob Ford dancing to "Butterfly" for 10 minutes.

Proof that the French do it better, or: why Americans are lousy in bed, or: Weekend trip to Montreal.

Why won't Moby let me hate him?

Freakonomics have provided us with an economist's guide to online dating.

Those who care about feminism (or who care about people in general) should definitely read this discussion on #LessToxicFeminism, started by Mikki Kendall.

The heartrending story of Dorothy Stratten.