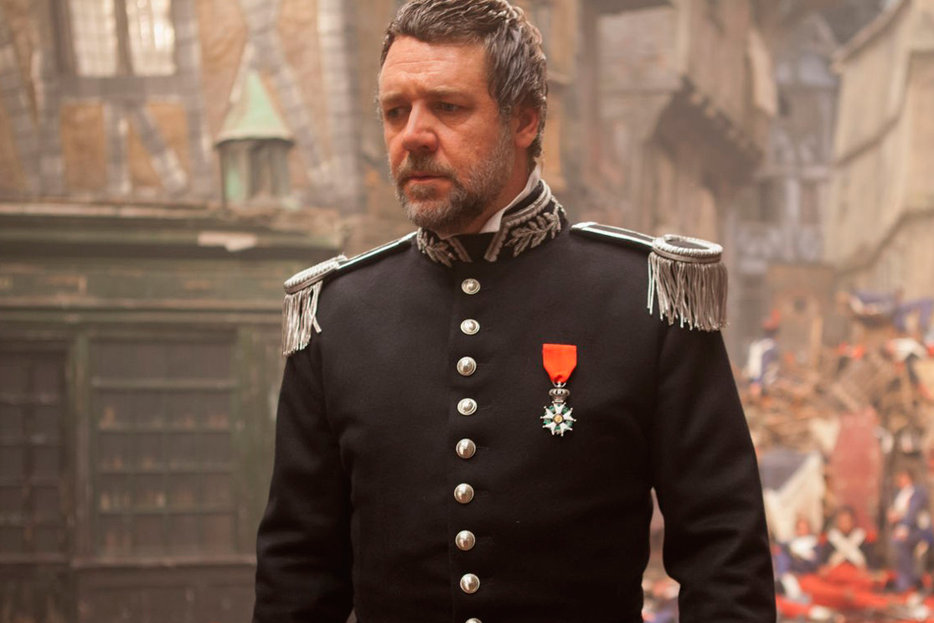 Have you seen the video of Turkish demonstrators singing "Do You Hear the People Sing?" It's been making the rounds this week, aggregated on the usual aggregation sites and retweeted by the usual tweeters, including the famous croaking policeman himself, Russell Crowe.
Accompanied by a piano that was trucked into the square recently, the group starts with an English verse and chorus of the Les Miserables anthem before switching to Turkish. It is a joyful video, with the young singers, mostly women, leaning into that big refrain. It's also a move that shows some savvy, attaching a little pop culture panache to a political movement and sending it viral.
Putting aside the politics for a moment, though, can we talk about the music? And about how this tune from Les Mis got turned into a protest song? And about how weird that is?
Protest songs, as Dorian Lynskey writes in his smart compendium 33 Revolutions Per Minute, align themselves with the underdog. Artists smuggle their politics into pop songs. Folk star Neil Young, then the least political member of CSNY, sits down to write "Ohio." Billie Holiday plays a nightclub, following a set of love songs with the confrontational gut-punch that is "Strange Fruit," a song about "Black bodies swingin' in the Southern breeze."
"Do You Hear the People Sing?" is a song about protest songs—a pantomime of righteous anger dreamed up by a couple of French music theatre dudes just before they banged out a little ditty about being master of the house. "Do you hear the people sing? / Singing a song of angry men? / It is the music of a people / Who will not be slaves again!" Honestly, what a strange thing—a song that doubles back on itself, as if to nervously reaffirm its own intentions. What's the song that's being sung? A song of angry men? Wait, and you're saying you're the angry men?
Are you reading the sentence this person is writing, a sentence in which he's perplexed?
Lyrics aside, it is difficult to see the mega-musical as an underdog. The show is a juggernaut—a gaudy spectacle that bulldozes its way towards the heartstrings in a way that feels unseemly. The reprise from a Broadway musical is the most nakedly manipulative tune in music. It's a song explicitly designed to rouse you, to make you feel, but with the conscious knowledge that you are indulging in a little of the sentimentality before wrapping this thing up and getting back to the babysitter. The emotions feel self-congratulatory. When Anne Hathaway earnestly stage-whispered "It came true!" at the Academy Awards, she wasn't talking about the promise of the French Revolution.
But anyhow, perhaps all this snobbery is ungenerous. Even if you didn't get teary watching Eddie Redmayne and his friends singing their little apple-cheeked faces off on Tom Hooper's soundstage, why wouldn't you be moved here, by the sight of real protestors singing with real feeling? After all, a song can change.
About eighty years ago, a different showtune written for Broadway audiences went through a transformation. "Ol Man River" was written by Jerome Kern and Oscar Hammerstein, a couple of Jewish songsmiths trying out their approximation of southern black patois. "Dere's an ol' man called de Mississippi / Dat's de ol' man dat I'd like to be!" it begins, somewhat embarrassingly.
It's an ersatz Negro spiritual, aping songs like "Go Down Moses" the same way the Les Mis number imitates the triumphant march of "The Marseillaise." The tune was the centre of the blockbuster musical Showboat in 1927. An up-tempo version, recorded by white-as-rice Bing Crosby, was a number-one hit shortly after.
When Paul Robeson sang the song a few years later, however, it became something else. Robeson was an actor, an athlete, a singer, the son of a freed slave and an early civil rights activist who paid for his activism. His shows were stormed by racists clamouring to "lynch the nigger up." He was denied a visa by the US government, blacklisted for his politics. When Robeson took on "Ol Man River" he tweaked the lyrics, against Hammerstein's objections. "Ah'm tired of livin' / An skeered of dyin'" became "I must keep fightin' / Until I'm dyin.'" A song about resignedly accepting oppression turned into a vow to continue to struggle.
More than that, Robeson gave the song a moral authority. He ennobled it. His recording is considered the authoritative version, proving that protest songs don't need to be born protest songs. They can be adopted, even from the gaudiest sources.
Last week in Taksim Square, riot police fired tear gas and rubber bullets at protestors. Since the protests began, four people have been killed and 5,000 treated for injuries, according to the Turkish Human Rights Foundation. Under these circumstances, even the most schmaltzy showtune gains gravitas. Turning a mock-anthem into the real thing would be a real transformation. But it would hardly be the biggest change enacted by a group of underdogs gathering in a public square.
Thanks to John Geddes for tweeting about the Robeson version of "Ol Man River."