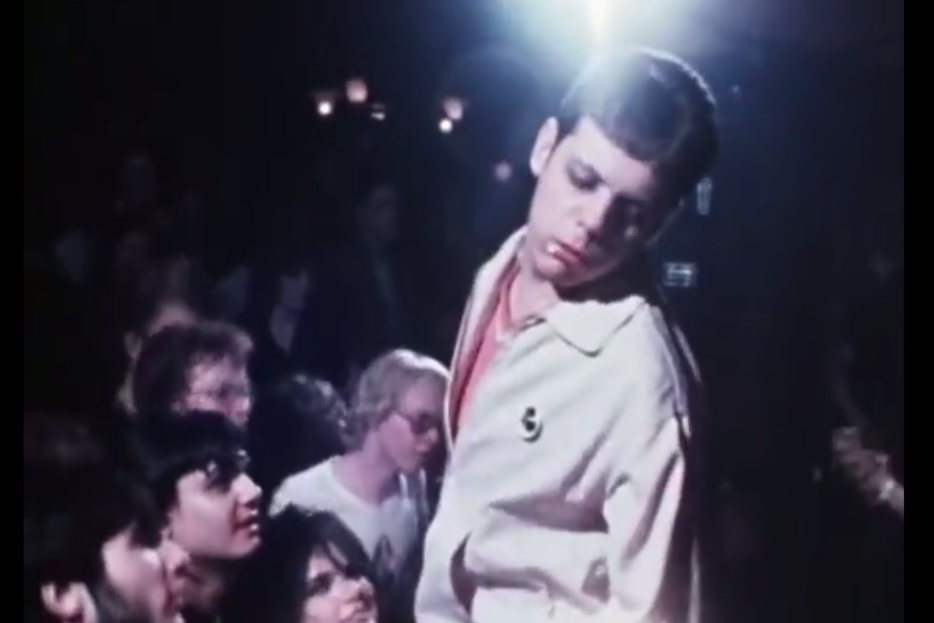 A month ago, The Board of Governors for Toronto's Exhibition Place voted 4-3 in favour of banning all-ages electronic dance music (known to the kids as EDM) events at the city-owned venue. This decision, which may be reversed by City Council this week, was surrounded by a great deal of colourful language about "the children," who have made for a convenient political volleyball of late, having also been cast at the centre of The Beer Store's scaremongering campaign to prevent competition from convenience stores.
The motion to ban EDM events was introduced by York West's own gonzo councillor Giorgio Mammoliti at the behest of Zlatko Starkovski, friend of Rob Ford (who affectionately calls him "Z") and owner of Muzik Nightclub (now famous for being the site of Rob Ford's encounter with Justin Bieber and, allegedly, cocaine), which operates across the street from the Ex. "I think drug dealers, pedophiles and people of that nature flock to these places thinking they can sell drugs to kids," Z told the board. "I'm not going to put my name to any one of those children's deaths and I don't want Exhibition Place to do that either," added Mammoliti.
Ironically, city council's reason for moving EDM events—back when they were known as "raves"—to Exhibition Place was sparked by the actual ecstasy-related death of a 20-year-old, Allen Ho, in an underground parking garage in 1999. At the time, parents called for a ban on raves, but cooler heads prevailed and the Toronto Public Health Board recommended Exhibition Place as the safest venue for such dance parties.
Whether the ban was motivated by moral reasons or business interests, it's not the first time Toronto has put a stranglehold on fun. The decision to ban EDM, a nebulous term that could encompass just about any kind of music with a synthesizer, recalls a June 1980 decision, made by then Ontario Tourism Minister Larry Grossman, to ban rock concerts from The Forum at Ontario Place. "Rock" was the genre targeted by the government, but as Ontario Place manager Bruce Longhorn told the Toronto Sun at the time, "Our definition of a rock band is very broad. It means youth programming, music like new-wave, punk, rock, and reggae, anything that appeals to a broad-based young crowd." Then, like now, public resources were meant for older, genteel crowds, not rowdy young people (and then, like now, the city forewent revenue to institute a ban).
The Ontario Place ban was sparked by two riots that had happened the previous week. The first occurred after a Nash the Slash concert at the Forum when concert-goers decided to wreak havoc on a northbound Bathurst streetcar on their way home. The second, far more substantial riot occurred on June 2, when ticket-takers at the Ex turned away nearly 1,500 people from a free concert thrown by Hamilton punk band Teenage Head. About 400 spurned fans stuck around to cause trouble, throwing rocks at cops who were brought in to keep the peace and destroying a cruiser before the night was through.
In Gods of the Hammer: The Teenage Head Story, Globe and Mail columnist Geoff Pevere details exactly what went wrong with the show, blaming the lack of security on a cultural climate that refused to take young people (or their music) seriously. "It will tell something about Ontario Place—and maybe Toronto and Canada in general—in 1980," Pevere writes, "that the facility only moderately promoted the evening concerts, relying largely on signs posted around the grounds to attract people already there." The Forum would host a spectrum of music, including jazz, folk, and country, but mostly the programming was meant for families.
But Teenage Head's label actually advertised the free show, buying airtime on local radio and hiring a promotional float to roll up and down Yonge Street, ensuring every slightly rebellious teenager in the city knew it was happening. This sort of fuss was unprecedented for Ontario Place: "a place where hell never broke loose nor was it ever expected to."
The violence, and the subsequent rock ban, triggered some hilarious knee-jerk reactions in the media, with headlines screaming of a "Punk Rock Riot" and an editorial in the Sun proclaiming that:
Any fool—well, almost any fool—should know that when bargain-rate hard rock concerts are staged they'll attract the worst of young society. The hop-heads, acid-freaks, hooligans, etc. will flock for their fix of noise and those who don't get instant gratification express their displeasure by smashing something, anything, including one another.
The editorial, which was run next to a cartoon depicting the rock-fuelled transformation of teenagers into apes, finished by suggesting an alternative city venue for so-called "sick-rock" ("the hard stuff with misfit performers who call themselves grisly names and befoul their features with paint and muck"):
Just as abstract painting isn't "art," but at best design, so most rock (note the qualifier!) isn't music but raucous noise. The most appropriate setting for future rock concerts is the zoo—if the Humane Society will allow it.
Those hop-heads and acid freaks had come to see the first band from Toronto's uncommonly productive punk scene that seemed likely to break into the mainstream. The Diodes had signed to a major label, but they lacked personality, while Viletones frontman Steven "Nazi Dog" Leckie antagonized anyone who might have given his band a chance. Teenage Head frontman Frankie Venom, with his shoe-polish black eyes and acrobatic stage antics, struck the perfect balance between charming and dangerous. The band's second album, Frantic City, had recently been certified gold, largely on the strength of a couple of singles in regular rotation across the country. Veterans of the Ontario high school circuit, the Head had also earned hundreds of teenage fans eager to see the band in an all-ages setting that wasn't a high-school auditorium.
Still, in 1980, the four boys from Hamilton were still broke enough that guitarist Gord Lewis arrived at Ontario Place on a streetcar. Canadian majors had been coy about signing a punk act (their label, Attic, was an independent), American majors were coy about signing a Canadian act, and Teenage Head was still largely playing bar gigs, rarely for more than a few hundred people. Even they were surprised to discover that an estimated 15,000 fans had showed up for their free concert.
The June 2 event would raise their profile enormously: sales of Frantic City spiked in the days that followed, as news of the riot drove their names into papers nationwide. It would also be the apex of their career. The following years would see an acrimonious split from their label, a car crash the night before a US showcase gig leaving Gord Lewis incapacitated for the better part of a year, and the realization that their manager had been skimming money from their royalties. But more than anything, says Pevere, the band's failure to launch was due to the same myopic attitude that prevented Ontario Place officials from considering the possibility of over-capacity crowds: a lack of institutional respect for young Canadians.
It was this attitude that resulted not in a celebration of a Hamilton act that could draw huge crowds for a free summer concert, but in the banning of "rock" music (or new wave, punk, reggae, etc.) from a public venue so that Toronto the Good could preserve its safe—some might say dull—reputation. "Teenage Head probably inspired more bands and instilled more insane devotion than any other band this country spawned," Pevere claims, "and the only thing they did wrong was to do it in the wrong country at the wrong time."
Thirty-four years later, "rock" is an ossified genre, enjoyed by the same middle-aged demographic that used to turn up its noses at bands like Teenage Head. It's probably the same demographic that will show up to Teenage Head's Canadian Music Week gig at the Great Hall tonight (sans Frankie Venom, who died of throat cancer in 2008). Meanwhile, EDM has given moralists and reactionaries a new youthful trend to fear, also attached to heightened worries about drug use (formerly cannabis and acid, now ecstasy and MDMA). Toronto's politicians continue to behave like strict parents, more scandalized by the activities of young people than worried about their well-being—ignoring the reality that "kids," according to city councillor and dissenting Exhibition Place board member Mike Layton, "are still going to find a way to dance."
Image of Teenage Head's Frankie Venom in Colin Brunton's The Last Pogo (1978)