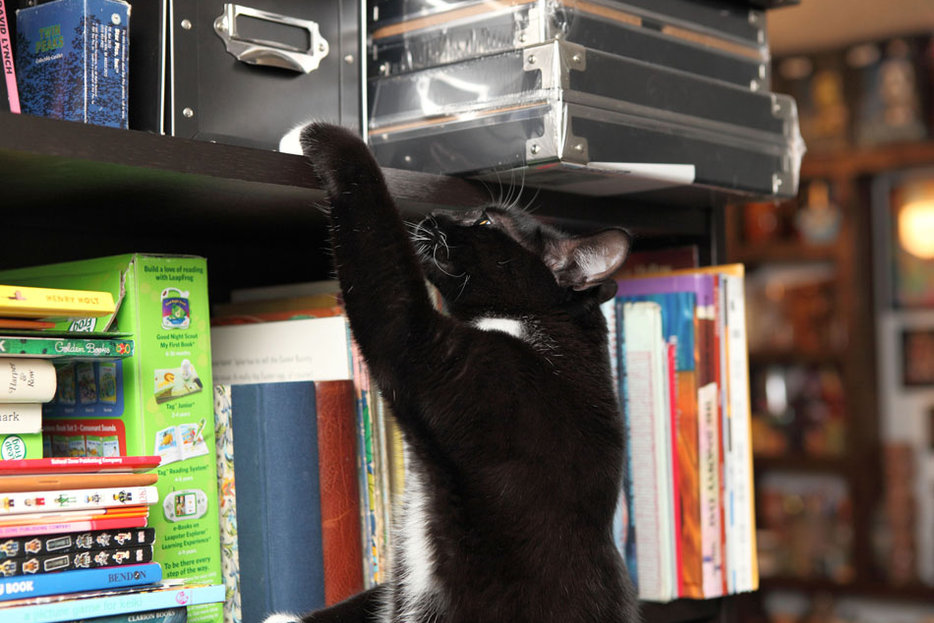 People like bookshelves, they like looking at people standing in front of and talking about bookshelves (obviously I am kind of speaking for myself here). Well, here's a Tumblr called BookShelfies. It pretty much does what is says on the tin. But. But. Wouldn't you also like to see pictures of cats occupying bookshelves? Yes.
If only I'd known Savvy magazine when it was around; this beautiful remembrance of the original #BossLady mag has me not so secretly hoping for a relaunch. While Savvy may have had a hard time convincing its advertisers of women's purchasing power, present-day magazines are looking outside of the ad-driven finance model. The Walrus, for example is celebrating its 10th anniversary this month, thanks to its blended funding model—equal parts event and sponsorship relationships, paid circulation, and various government grants.
I am always glad to have a reason to queue up "(Nothing But) Flowers," and here it is in the lede for the sparkling New York Times Sunday Book Review appraisal of Margaret Atwood's new book, MaddAddam. Isabel Slone interviewed the legendary author for Hazlitt not too long ago.
Lastly, listen, I ain't even trying to hide my lyin' eyes on this one. When it comes to The Eagles, I'm a born and bred desperado; my witchy woman of a mom raised me in the fast lane. And even if you truck with the Dude, reading Grantland's motherfucking epic appreciation of those '70s Gods will give you a peaceful easy feeling. The piece is centred mostly on Bill Simmons' profound love for the documentary film The History of the Eagles, Part One. He's just so goddamn into it! Also, the piece is chock-full of Eagles Easter eggs. Like this site that compiles conversations between Henley and Frey discussing each of their biggest songs in turn. A fave of mine is from what they describe as their "satanic country-rock period." I mean, of course.
–
Find Hazlitt on Facebook / Follow us on Twitter
Image via Flickr