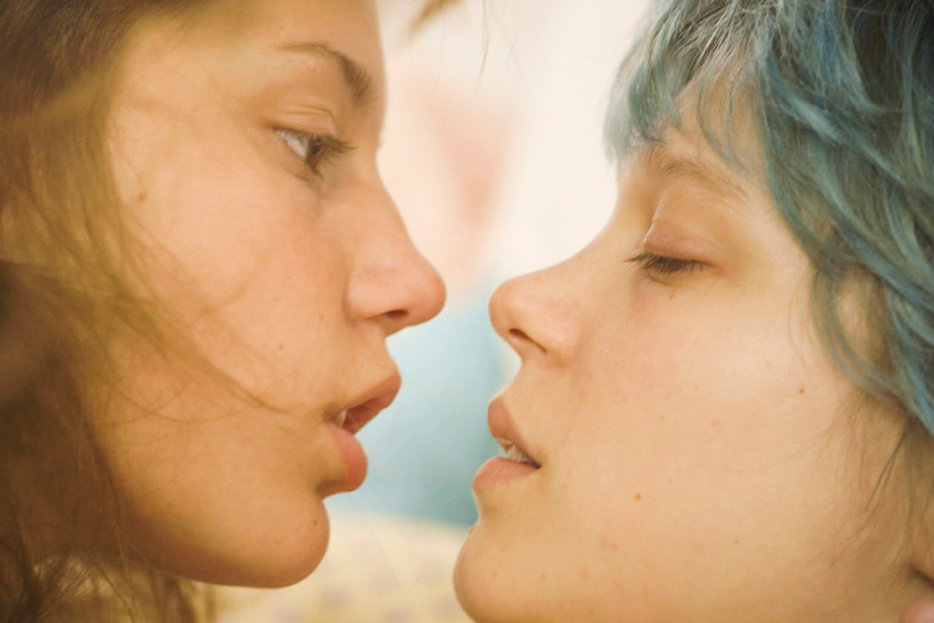 The afternoon before the 2013 Toronto International Film Festival began, I walked into the 24-screen multiplex beside a bustling Yonge & Dundas square and paid to see a matinee showing of One Direction: This is Us 3D, which I had been assigned last-minute to review. If you have not felt conspicuously out of place recently, and if you are not yourself a fifteen year old girl, I would encourage you to stroll alone into a theater packed with One Direction fans and take a seat among them.
The experience is fascinating. There is no tacit condescension here: The warmth and enthusiasm with which these tweens greeted their idols on screen was legitimately galvanizing, encouraging a kind of residual excitement before what was, frankly, an otherwise totally worthless picture. They giggled as Harry Styles's baby photos popped up in fond montage. They regarded the boys milling about in (obviously) staged pre-show leisure not so much with awe as with "aww." They swooned. When was the last time you saw somebody genuinely swoon? Watching the crowd watch the film didn't make me feel as old, or as out of touch, as I had anticipated. It made me feel voyeuristic. Here was a group of people so earnestly beguiled by committee-made pop stars that this thinly veiled feature-length video EPK had them held rapt through every moment of its 92-minute running time, nary a smartphone glance or distracted conversation in sight. This was not the essence of cinema, perhaps. But surely it was a singular experience at the movies.
TIFF, of course, prides itself on a certain implied prestige, both in the high-art cinematic sense—in that it offers a high-profile platform for some of the most distinguished names in world and arthouse filmmaking—and in the sense of its status as a major cultural event, the sort of thing that features mile-long red carpets and glamorous cocktail receptions. TIFF is, by design, a world apart from 3D boy band documentaries and their attendant tween fandom, and the first day of this year's full-bore TIFF-going sought desperately to prove it.
As one of the four major fall festivals—Locarno, Telluride and Venice are the others, with significant overlap between them—TIFF has the luxury of both hosting a slew of late-year world premieres and, not unwelcomely, a few dozen well-liked holdovers from the major festivals spread out through the front half of the year, catching in particular the most buzzed-about titles from Berlin and Cannes and serving as their vaunted North American introduction. Because many of the accredited critics and reporters attending TIFF have previously attended Cannes, TIFF shrewdly relegates these titles to only the first day of screenings on the Press & Industry schedule, getting the older stuff out of the way as quickly as possible.
There is a certain logic in this, from a programming perspective: It minimizes the feeling of redundancy in the lineup and makes it easier for TIFF exclusives to emerge as newly premiered favorites. But it has the unfortunate consequence of making the festival's first day oddly overwhelming. This year, the hottest ticket was Abdellatif Kechiche's Palme d'Or-winning Cannes sensation Blue is the Warmest Color, a three-hour queer drama about two young women in Paris. May was long enough ago that the hype cycle has had a chance to run its full course, and as is so often the case at TIFF, the once-rabid reception has been replaced with something notably cooler. For my money, Blue seemed little more than a rote relationship drama invigorated cheaply by its much-discussed 10-minute sex sequence, going through predictable motions before ultimately puttering out. And yet the sex scene itself, in the context of the festival experience, has a kind of amusing punkish quality. It's hard not to picture TIFF's genteel festival-goers, having paid to feel cultured, sitting in obsequious silence as convincing prosthetic vaginas are feasted upon in un-shy close up, nodding with cultivated civility as two very young and very naked women scissor. In the context of art, no sex is pornographic. And yet there is something about the context here that seems a little too aware of its artfulness. You daren't titter, o distinguished festivalgoer: This isn't merely cunnilingus, it's Art with a capital "A." We are a long way from the irrepressible vivacity of the previous night's One Direction fans. I sort of miss it.
On Friday evening, I was invited to drop in on a private dress rehearsal of Visitors, the new Philip Glass-scored nonfiction film by Koyaanisqatsi director Godfrey Reggio, which was set to premiere as a festival exclusive Sunday night at Toronto's historic Elgin Theater, a 100-year-old movie palace of breathtaking opulence and grandeur. I was floored the moment I entered, ushered in finger-to-lips silence into the dark and nearly empty theater and toward a seat in the back. I peered around the room hoping to see Glass and Reggio, who I had been told were seated to watch and give technical pointers—the live music, performed by the Toronto Symphony Orchestra, required recalibrations of light and sound so minute I doubt less technical artists would have noticed, if they'd even cared. But the images on screen proved too striking: Here was a marshland, sketched in high-contrast black and white, panned over so slowly that it looked almost dream-like. Here were seagulls flying, Leviathan-like, in glacial slow motion. Here was a gorilla's face. It was hard to know, removed from context, what these images would ultimately constitute, but the images themselves were remarkable. Sitting in a beautiful old theater watching a beautiful old-fashioned film and listening to an old man's beautiful music: Certainly I had found myself firmly in the festival's high-art realm.
If you planned your schedule correctly, you could probably find yourself in that realm throughout the ten-day festival, with barely a concession to conventional entertainment. (I recommend starting with the Wavelengths programme, the most consistently interesting and challenging of the fest's many suites—but more on that later.) I, however, had a junket to attend to.
The Warner Bros press lounge was located on a high floor in the Shangri-la hotel, where they'd rented out several interconnected suites and filled them with free food and drink, and it was here I sat waiting patiently for something like two hours for my name to be called and my ten-minute interview to officially begin. Men in expensive suits who carry the stoic air of career security guards stand wall-side like fixtures of the room. A handful of women huddle around a free lunch and share industry gossip and celebrity sightings. A large man bursts into the room in a frenzy, grabbing the first person he sees by the arms and asking them, with the utmost urgency, if the room has a make-up counter—he's due on air any minute.
It's not that this felt too commercial, even if it was sort of sleazy in a clichéd Hollywood way—the problem was that it made it disingenuous to think of the festival as anything but commercial. The high-art realm is either a pretense under which commercial deals are struck or, more often, an unintended consequence and nicety that somehow thrives as the real men conduct the business that counts. Many people attend TIFF for the love of cinema, but TIFF has always been and will always be primarily a sales operation. The press junkets and free lunches and negotiations of schmoozing are any festival's bread and butter—you can't have artists without agents, art without commerce, Kechiche without Weinstein. There's little point in complaining, and it has little effect, in the end, on the quality of the best films themselves. One Direction, ultimately, isn't the high-gloss commercial aberration—it's the norm. TIFF just hides its commercial aspirations better.
Check back for more TIFF coverage throughout the week.