Shelf Esteem is a weekly measure of the books on the shelves of writers, editors, and other word lovers, as told to Emily M. Keeler. This week's shelf belongs to editor, National Post books columnist, and critic Steven W. Beattie. As the reviews editor of Canada's book industry magazine, Quill and Quire, and proprietor of the long beloved literary blog That Shakespearean Rag, Beattie is an extremely dedicated reader. His books are tightly packed onto various shelves in the apartment he shares with his fiance, Sarah Dunn. Dunn pointed out that her books were once organized alphabetically and by genre, and they both laughed as Beattie admitted that his encroaching book storing habits had overtaken her system, which sounded to me rather like love.
Organization is, how does one say... nonexistent. Books tend to get thrown wherever. These shelves over here started as overflow. Now there's a section for Canadian poetry. Every shelf has more books behind the front ones. So I guess if there is any organization, it's that the stuff in the front is newer than the stuff at the back. This is the problem with just throwing books on the shelf. Many of them are just pushed to the back and forgotten. At some point I'd like to go back and find out exactly what I've got back there.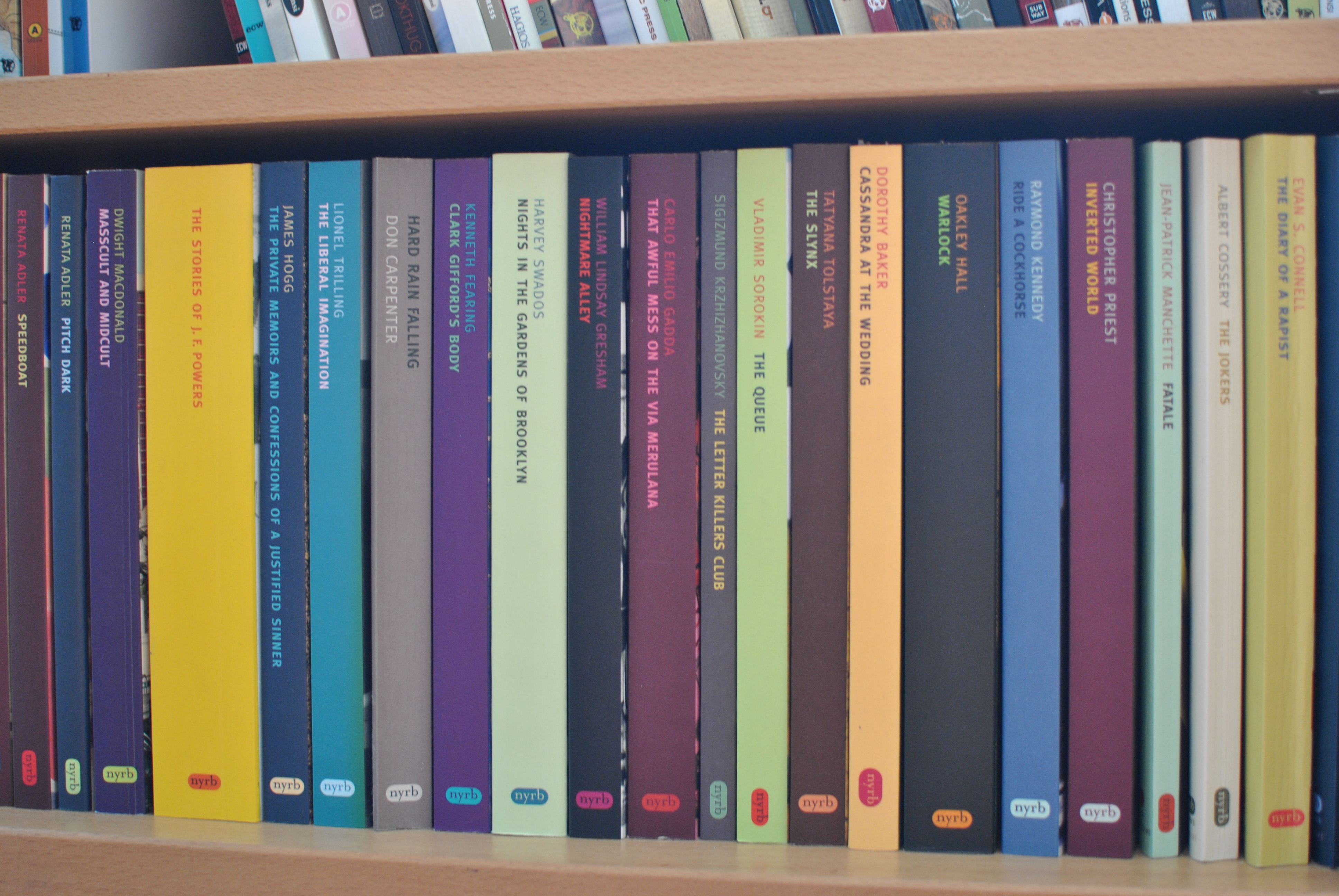 I acquire all sorts of things with these grand ambitions that I'll be able to read them. Like, I got this three volume edition of 2666 the weekend it was reviewed in the Globe and Mail back in 2000—whenever it was first published, and it's still in the cellophane. One day. I have read some of his other, shorter books in the interim. But 2666 seems like an undertaking. I don't tend to do well with long novels. With some of them, it's kind of like—you know how when you're waiting for a bus, and you've waited for, say, 45 minutes? And you think, Okay, well now I'm just going to wait for as long as it takes because I've invested all this time in it. That's kind of the same thing with some of these long novels. You're like, I've come this far, I don't care if I'm hating it, I'm going to finish it. But I've never finished Infinite Jest either. And I've tried three times, but it just hasn't happened. Why'd he put the boring stuff right up front?
--
Shelf Esteem runs every week