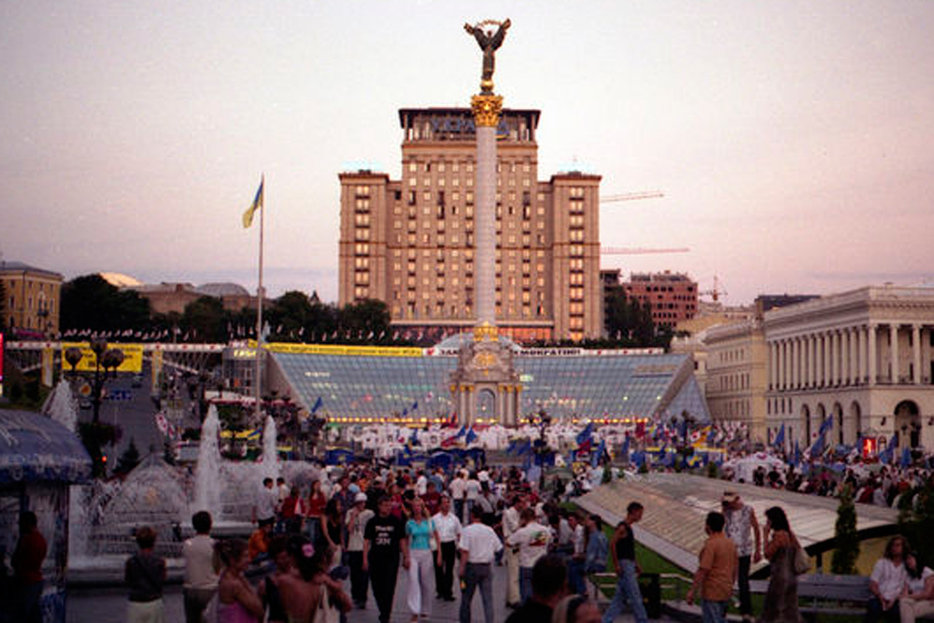 "The closing ceremony … was, as one Moscow native put it to me, a Russia without Putin. If only we could have had an Olympics without him, too." The National Post's Bruce Arthur wraps up the Sochi Games with a piece on the two Olympics.
So, yes, maybe the Olympics just ended, but here are some songs that figure skaters need to get on already. (Frankly, the entire Frozen soundtrack should be skated to, particularly Olaf's song. Points for melting.)
Finally: Russia, don't make us love you!
Last night, Jason Collins became the first openly gay player to ever play in the NBA. "If it wasn't a big deal, somebody would have done it long ago." (Previously, previously.)
Here's Lorrie Moore on her new book, Bark, and how "if [Alice] Munro is our Chekhov, then Edward Jones is our Alice Munro."
"It is the Ukrainian regime rather than its opponents that resorts to anti-Semitism, instructing its riot police that the opposition is led by Jews. In other words, the Ukrainian government is telling itself that its opponents are Jews and us that its opponents are Nazis."
Some public spaces are more conducive to protest than others; "one journalist described the new Burmese capital as 'dictatorship by cartography.'" A dictator's guide to urban design.
"Writing the Lake Shore Limited." Jessica Grose tweeted recently that she wished Amtrak had residencies for writers; Amtrak delivered.
On Saturday, Supreme Court Justice Clarence Thomas passed a particularly ignominious milestone: eight whole years of "shameful silence" during which he has not asked a single question during an oral argument.
Conversely: oh my god, Alec Baldwin, shut up.
"Gawker's reliance on journalists is, he believes, a fatal weakness, one he means to correct." Nick Denton talks to Playboy (link SFW) about the healthiness of spilling others' secrets, his current tech heroes post-Steve Jobs, and "peasant realism."
This weekend, Mexican Navy commandos arrested Joaquin "El Chapo" Guzmán, the most wanted drug lord in the world. Now the United States wants him.
"The gay political movement has fought so hard to achieve equality, and in many ways equality begets normalcy, and that normalcy feels worrying even to the filmmakers and television producers leaving the ghettos of gay pop culture for the mainstream where normal is the ideal." Here's Wesley Morris at Grantland on Looking, Michael Sam, and the shifts in gay culture.
One artist imagines a monetary system inspired by Walden Two, the utopian novel written by behavioural psychologist B.F. Skinner. (It makes music, sort of.)
He painted with boxing gloves. He sculpted with cardboard. The Comics Journal surveys the action cartooning of Shinohara Ushio.
What would a truly non-human intelligence look like and what would it want of us? The Verge remembers Solaris—the book, the movie, the George Clooney vehicle.
The many fake bands (and real songs) of new Late Night with Seth Meyers bandleader Fred Armisen.