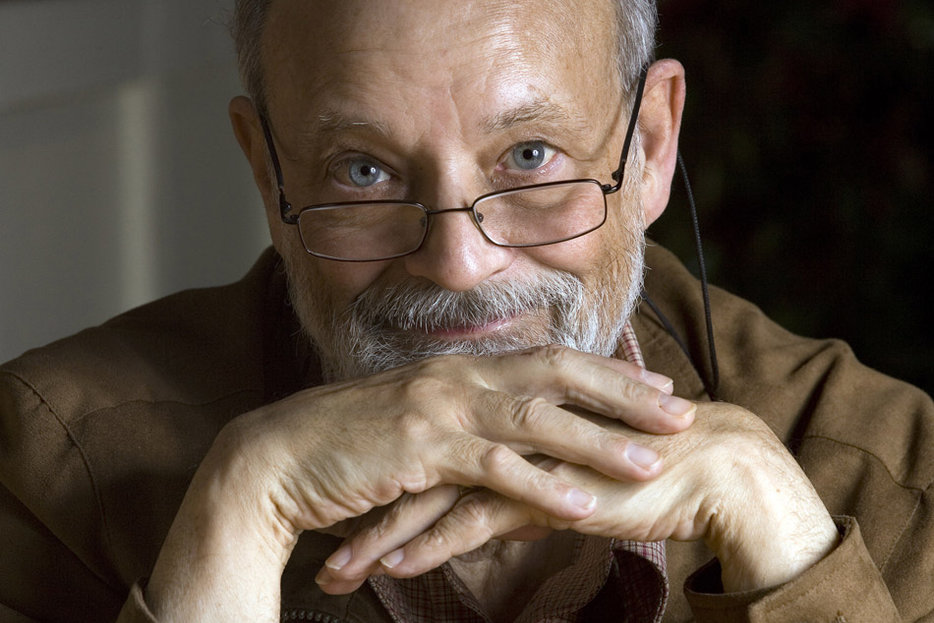 Alan Bradley is a mystery writer best known for his Flavia de Luce series, including The Sweetness at the Bottom of the Pie, The Weed That Strings the Hangman's Bag, and A Red Herring Without Mustard. His most recent novel in the series is The Dead in Their Vaulted Arches.
1. What are three words you associate with your first relationship?
Talk … talk … talk …
2. What's the worst thing you ever did for money?
Repossessed a kitchen table from a poor family. I was as humiliated as they were, and I still am, all these years later.
3. What is your favourite song?
It's a toss-up between Eric Clapton's "Tears in Heaven," Pavarotti's version of "Nessun Dorma" and Tom Waits' "On the Nickel." I used to like "Listen to the Mockin' Bird" but I got over it.
4. What'd you have for breakfast this morning?
Hot porridge, juice, and coffee. My wife brought me breakfast in bed so that I wouldn't have to quit writing. She does this often, which is one of the many things I love about her.
5. How do you feel about Joni Mitchell?
Having lived in Saskatoon for 25 years, where Joni was born (as was my wife), I think of her as an honorary sister. Anyone who can survive those -50 winters develops a certain staying power.
6. How did you learn what sex was?
The cherub who sat next to me in grade 5 used to pass around a set of grubby, well-thumbed, black-and-white snapshots. He had found them while snooping in his father's dresser. Most of us, I believe, thought that they were rather clever photos of earthworms.
7. Where do you imagine all our lost T-shirts go?
California.
8. Who do you consider the funniest person in the world—that we would know?
Barry Humphries, Dame Edna, or Les Patterson. The genius of this trio is still far too subtle to be recognized. (All things good and bad come in threes, don't they?) Four! The late and much lamented Red Shea was also in that Pantheon.
9. What's the worst insult you've ever said?
I don't remember actually insulting anyone to their face. I'm not that kind of person. I prefer to take my revenge in more devious ways.
10. What's the worst thing you've ever been called?
It's unprintable, but was hurled at me at 10:17 a.m. on June 24, 1966. Geographical co-ordinates upon receipt of a self-addressed, stamped envelope.
11.What's a deal breaker for someone you're in a relationship or in love with?
Temper … temper … temper. It is the one luxury that no-one can afford.
12.What's something you do every night before bed?
Read a bit of the King James Version and a bit of Dickens, on the theory that it might be my last chance.
The Hazlitt Offensive appears every Tuesday.