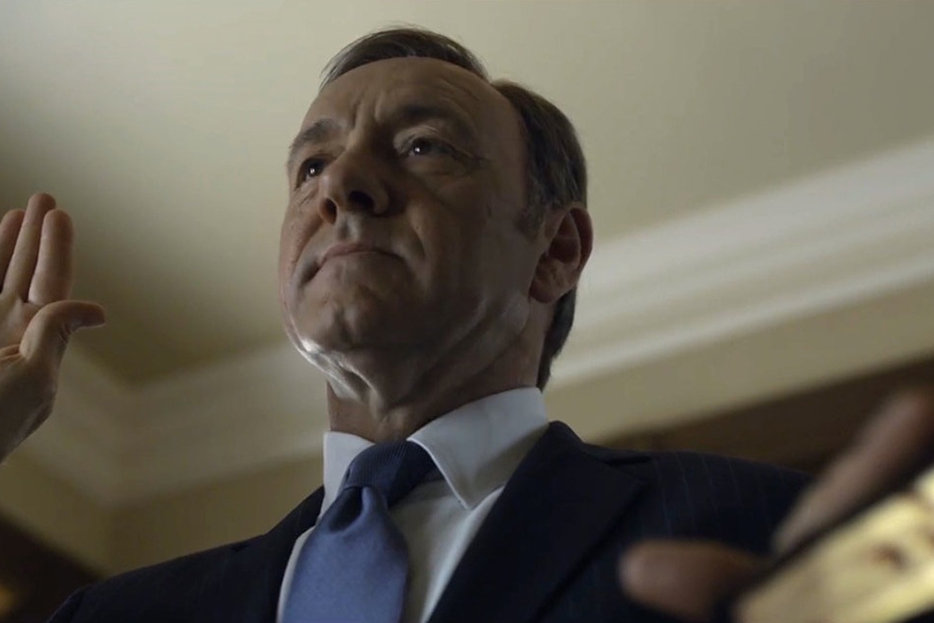 Did you spend your long weekend binge-watching House of Cards, as the Lord intended? Of course you did. Here's The Atlantic's official live-binge review of Season 2. (Speaking of, House of Cards is, even at its dopiest and pulpiest, at least well aware of some awfully arcane yet legally sound senatorial acrobatics.)
Here's that BuzzFeed profile on Donald Trump that made one of his aides quit in disgrace. "Trump can no longer escape the fact that his political 'career'—a long con that the blustery billionaire has perpetrated on the country for 25 years by repeatedly pretending to consider various runs for office, only to bail out after generating hundreds of headlines—finally appears to be on the brink of collapse. The reason: Nobody seems to believe him anymore."
It doesn't matter if you loved or hated the new RoboCop—Hollywood is going to keep remaking movies over and over and over.
"When Michael Dunn killed Jordan Davis, he obliterated a time-stream, devastated an open range of changes. And somewhere on that American jury, someone thought this was justice." Ta-Nehisi Coates on the killing of Jordan Davis and the changes he will never know. (Previously.)
The story behind the "stunning collapse" of Heenan Blaikie, one of Canada's most prestigious law firms.
"I hate going in everyday. … I could lose 70 lbs and feel good about my body. … I won't die from CTE." Miami Dolphins offensive tackle Jonathan Martin, facing verbal abuse from teammates, weighs the reasons why quitting football might be a good idea. More from the NFL's report on the Dolphins' toxic locker room.
"And if we're talking about hard-boiled detectives, too, what could be more hardboiled than the worldview of Ligotti or Cioran? They make the grittiest of crime writers seem like dilettantes. Next to The Conspiracy Against the Human Race, Mickey Spillane seems about as hard-boiled as bubble gum." The deeper we get into True Detective, the more important creator Nic Pizzolatto's "weird fiction" influences—namely Robert W. Chambers' The King in Yellow—seem to be.
Surfing pig? Surfing pig.
Bye forever, Jay!