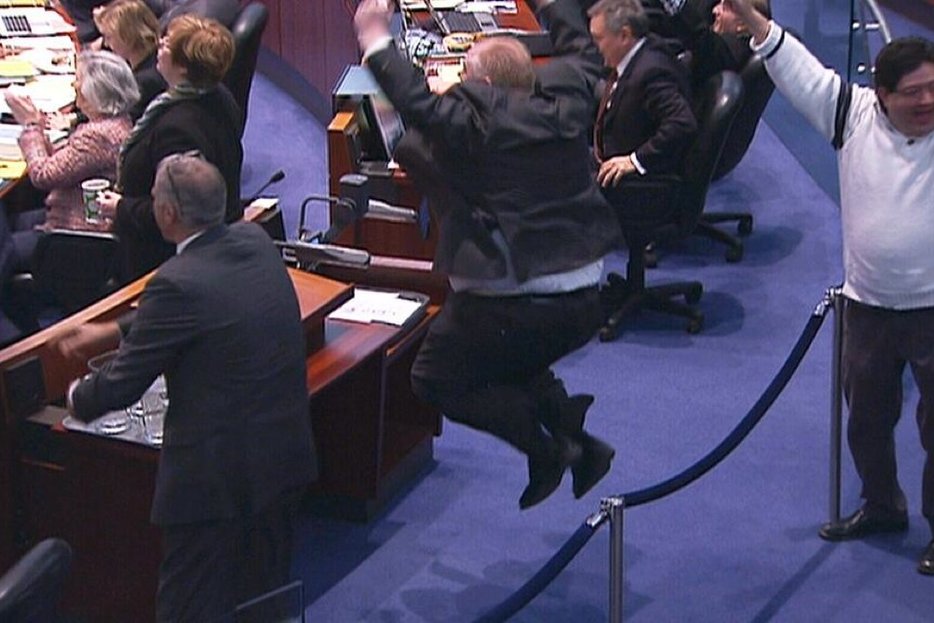 "People spend their whole lives looking for something to love like Canadians love hockey." Here is the evidence. 

There could be more of the same come Sunday, should Canada's men's hockey team get past the Americans in today's Olympic semi-final. How did the Americans get so good? (According to some guy named Ken Dryden.) 

The best fries are made from chickpeas, says idiot.

Here's a clip from Amy Adams' Inside the Actors Studio episode, which was filmed mere days after Philip Seymour Hoffman's death. Naturally, there is a lot of crying in this. It's very sad. 

Flavorwire asked a bunch of writers what books they'd add to the classic canon. Katherine Bucknell votes for A Single Man, Toby Hartwell likes A Handmaid's Tale, and Hazlitt contributor Tobias Carroll goes for Stranger Things Happen. Somehow, no mention of Juggs. Alas. 

Have you wondered what it's like to be a pregnant pornstar? Oh, of course you have. "For a girl in porn, you have seven to 10 years, if you're really, really committed. I don't want to say you can't make it, but it's seldom that you see people make it. The odds are not for her."

Two years ago, director Michel Gondry was given a pass, dare I say, a multipass, to reimagine all life with egg cartons and silly string and pure Euro gumption. Harmless of course, until he trained his eye on Martin Scorsese's Taxi Driver.

I guess?