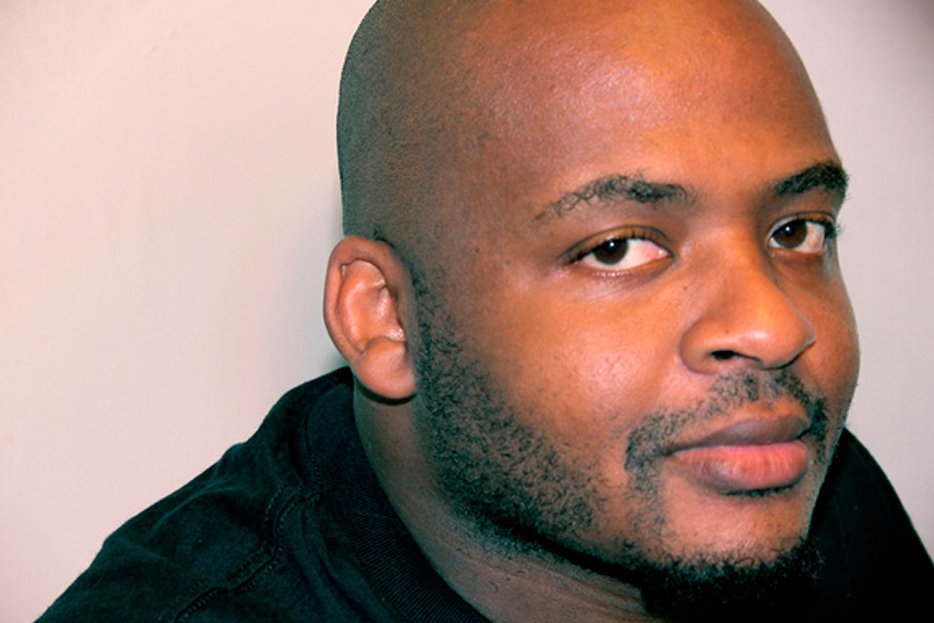 Almost exactly one year ago, as the Trayvon Martin case was unearthing the still-soiled roots of a supposedly "post-racial" United States, Gawker published an essay entitled "How To Slowly Kill Yourself and Others in America." It was a lumbering and loaded personal reflection about higher education, guns, family, and blackness, from the perspective of a keen-eyed, ambitious, emotionally ravaged and subsequently hella flawed narrator.
That voice belonged to Kiese Laymon, whose heart is shaped like the Mississippi Delta.
"When you come from a place people run away from, it's easy to create [some kind of] reactionary loyalty. Mississippi just doesn't have a great track record with young black girls and boys who are kind of ambitious and crazy," Laymon, who is from Jackson, tells me over the phone. As an undergrad, he got out by transferring from Jackson State University (where he enrolled after getting kicked out of Millsaps College) to Oberlin College in Ohio. "I love my state, I love the history, I love the music, I love the literature, I love the people. It's just the white people down there don't know how to act."
Laymon pointedly self-identifies as a "black Southern writer," and is currently posted up in Poughkeepsie, New York, as associate professor in the English department at Vassar College. He's compiled that Gawker essay, and stories of similar temerity, in a new non-fiction compilation he's given the same name as that original piece, due out later this month. He has also just published a novel about a time-traveling teenage boy living in post-Katrina Mississippi called Long Division. When we talk, it takes less than five minutes—and exactly zero prompting—for him to start breaking down race relations in America.
"I had an uncle who died, and he always said, 'no matter what, white people in this state never want us to forget that they owned us.' If you live there for a while you can feel it," he says. "But on the flip side, a lot of white Mississippians are personally so warm. People talk to you and share stories with you, but it just becomes obvious after a while that they believe you should occupy a particular place, often regardless of their class." He pauses. "With all that being said, I'd take weird southern white people over hoity toity northern white folks any day."
Growing up, Laymon's academically minded mother and revolutionary-willed father branded black and African political books sub-contraband in their homes. He read classics (what he calls "white books") like Robinson Crusoe and Tale of Two Cities by day, and W.E.B. DuBois and The Autobiography of Malcolm X practically under the covers, at night. "My father had a closet I couldn't go into. I'd assumed there were Playboys in there, so as soon as he left I'd go in [but it had all these books]. My mother was the same. [That] made me want to read it more. And then when you start it just seemed more applicable to the lives we were living. I understand the workings of a lot of those books that people call 'classics,' but I hated them because I had to do that before I could read or listen to what I wanted to."
His parents were only trying to protect him—to defuse, through literature, the perceived threat that is a black baby boy born in America. Teaching a lengthy list of societal "don'ts" centered on the perceptions of whites is a rite of passage for many black parents, he says, who "rhetorically arm" their children against the potentially perilous whims of the broader culture. Following the Zimmerman verdict in July, New York Times columnist Charles M. Blow, wrote: "We used to [tell my black teenage sons] not to run in public because that might be seen suspicious, like they'd stolen something. But according to Zimmerman, Martin drew his suspicion at least in part because he was walking too slowly. So what do I tell my boys now? At what precise pace should a black man walk to avoid suspicion?"
Laymon's tasked himself to write, indelicately, through this American experience for a culture that's staggering, hurt and bewildered, from a run-in with the poltergeist of racial harmony summoned by the election of Barack Obama. He's also writing for black people, and other non-whites, who didn't believe in that shit anyway. But really, mostly, he's writing for himself, and finding space for a narrative that's long been relegated to hip-hop and a few Spike Lee and John Singleton movies.
"I don't know why it's important to talk about being a young black male in America. I think it's important for me to write through it," he says. "Hip-hop narratives have done such a good job at talking through some parts of the young black male imagination and experience…. I wanted to create a book that was as connected to the idea of black boys having rituals. So my novel starts with these kids in a cypher, but they're not rhyming—they're trying to diss each other with sentences. Without hip-hop that scene doesn't exist."
He runs through a litany of rappers, from Andre 3000 to Goodie Mob, before continuing. "Without all these emcees, I wouldn't have a book. But I also wouldn't have an identity, because those dudes were talking to me. I think it's important for us to create books that are also talking to young black people the same way hip-hop, at some point, seemed to be talking to other young people."
Hip-hop today, however, has loosened up and is talking to everyone, he says. (He also concludes that on Yeezus, Kanye has totally forgotten about his audience and is writing to white fashion designers, and that Drake—master of the subliminal—is "the best talking-shit-to-haters rapper in a long time.") The music is reactionary and responsive: It's constantly innovating, hybridizing, and weathering mini-implosions. Modern literature, on the other hand, is twerking itself into a coma.
"I'm a writer, but I know right now if you compare American contemporary lit to music, we losin'. I can hear music and know the writerly sensibility of the person at work is interested in me, my cousin, in some [other] dude. Riffs are being spat that connect to all those sensibilities. I just don't think enough of our writing is written for people who don't read for a living. We're writing to motherfuckers who do read, but those people are boring and wack."
His writing is like rubbing away at a greasy mirror 'til you see yourself clean through. The prose itself can sometimes be laborious until you reach the conclusion (though never a resolution), but when the shit hits, it's so poignant it'll make you want to date somebody. It's laced with James Baldwin mirth and morality ("We are real black characters with real character, not the stars of American racist spectacle. Blackness is not probable cause"), and the underlying tension of "a persistent examination of race" is offset by laugh-out-loud wiseassery ("I invented calling her 'Ms. Kanye' because even though she asked a lot of questions, you really still couldn't tell her nothing"). He acknowledges the political nature of his work, but says it's difficult to craft readable, meaningful sentences about politics. "At best I'm exploring politics and, at worst, I'm wearing it on my sleeve. I'm really exploring right and wrong and the limits of love, and if I do it well I probably do it in three or four paragraphs in Long Division."
Though what he does best—letting minor glories rage and commingle with the dankest of humanity—comes from the Delta. "I used to go to blues festivals when I was a kid. I didn't like it because it was old people's music and I couldn't really figure out what was going on. But then you get older and you understand that that shit you bob your head to, or you can close your eyes and see literal colours? It comes from Mississippi." Storytellers like Richard Wright and Margaret Walker Alexander propelled that tradition, and writers like Mississippi poet laureate Natasha Tretheway work from that collective frequency today, he says. "Instead of pushing back against that Mississipi blues ethic, they're trying to do something new with it. I feel like I'm a part of that tradition, but I know that tradition is rooted in lots of fucking violence and anger and, like, domestic terrorism.
"But it's all the same mix," he goes on. "Without that terror we wouldn't have the music, so it's tough. I wish when I was down there I didn't have to suffer, or my Grandmama didn't have to suffer, but I'm so glad that those of us who are from Mississippi and have suffered have made dope, painful, celebratory music, somehow, some way."
Listen to Kiese Laymon on episode five of The Arcade podcast.