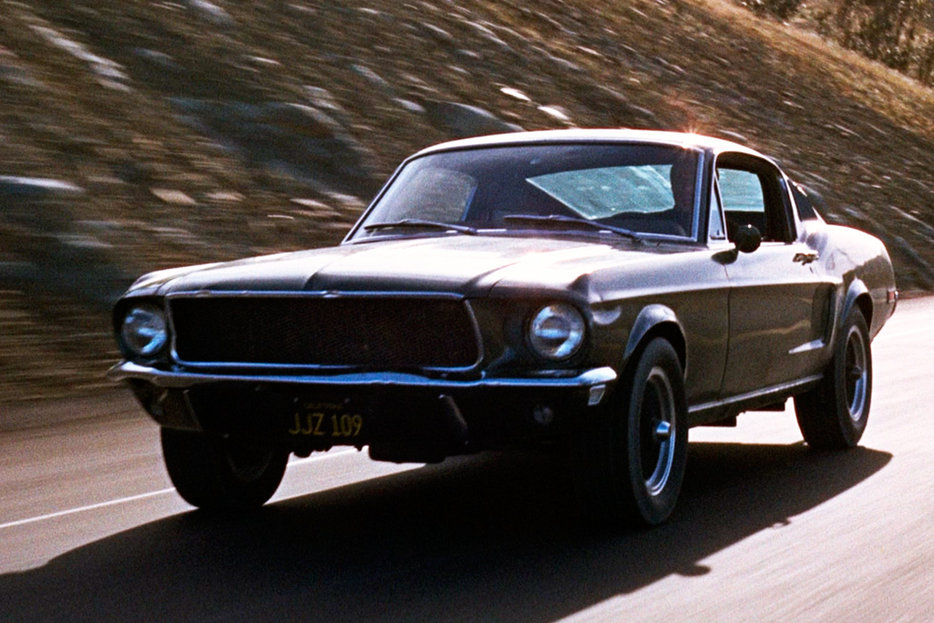 The odometer on John and Lynn Ziraldo's 1986 Ford Mustang reads four hundred and fifty some odd thousand clicks. Since buying it in '92, they've driven it through every province, territory, and state that's accessible by road. It's never hugged the Hāna along Maui's jagged coast or cruised Iqaluit's main drag, but it's ferried to Labrador and driven in the shadows of Mount McKinley in Anchorage.
The Ziraldos and their five-litre, black ragtop are active members in The Great American Pony Drive, a club for Mustang enthusiasts who use their cars as an excuse to get together and explore every corner of North America. Last year they tripped through the Canadian Maritimes; in 2012, they drove the Mid-Atlantic States. To say they've fallen prey to the cult of Mustang is an understatement: this is John's third 'stang since buying a brand new '67 fresh out of college with his first pay from IBM, after which came a 1971 Mach 1 a few years later. He's been behind the wheel of a pony nearly half his life, and he's been a fan from the beginning: Ford unveiled the Mustang at the New York World's Fair in Flushing Meadows on April 17, 1964, 50 years ago today. The Ziraldos are exactly the sort of people for whom the iconic nameplate's golden anniversary is a life event.
To celebrate its 50th birthday, The Mustang Club of America is throwing bicoastal parties: one in Charlotte, North Carolina, and the other in Las Vegas. The MCA has asked The Great American Pony Drive to lead spurs from all over the continental U.S. to meet up in Norman, Oklahoma for a pre-party, from where a convoy will head out in either direction.
The Ziraldos, from Richmond Hill, Ontario, are leading the caravan driving down from Dearborn, Michigan, where the Mustang was first produced. Their short, square, powerful Fox-era Mustang heads a train of early model convertibles, late '60s fastbacks, New Edge Cobras, and contemporary GTs in colours with names like Samoan Coral, Pagoda Green, and Prairie Bronze. (Of course, cherry red and mean, old black are still favourites.) They've met up with owners from Australia and New Zealand. There's an owner from England who's had his '65 shipped to L.A. so that he can make the drive clean across the U.S.
With stopovers first in Dayton, Indianapolis, and St. Louis on the their way to Norman, the Ziraldos take their Dearborn spur down historic Route 66—the so-called Main Street of America, one of the country's first highways, and an important passage from Chicago to California—to soak in its distinct middle Americana. They drive through Cuba, Missouri, Route 66's Mural City; they take photos at the World's Largest Rocking Chair; they pull off at the Blue Whale just outside Catoosa, Oklahoma. The roadside attractions are vestiges of the sort of America the Mustang represents: strength over luxury, consistency over class, a general delight in the open road. Through every small town, the cars are an attraction unto themselves: the candy-coloured nostalgia caravan. The kids wave at them. Everyone wants to share his or her own memory of the Mustang. In this setting, the car almost seems less relevant as an icon of American design than it does as a touchstone—make-outs, street races, youth forged in sheet metal—for an entire generation, as far flung as Australia or, sure, Richmond Hill. It is, of course, both.
Few auto companies get 50 years out of a nameplate; it's an exclusive club for bona fide legends like the Corvette, Porsche's 911, and the Volkswagen Beetle. Still, the Mustang faces a rough road ahead. Its sales have been on a downward trend for at least the last eight years, Millennials don't necessarily aspire to car ownership the way their parents did, and in our fast-growing cities, public transit is displacing larger numbers of private cars. Some transportation industry analysts say we've even reached "peak car," and that the automobile's demand is already receding from its all-time apex. If the Mustang can't capture the imagination of a new generation, it might just go the same way as its aging Boomer boosters.
*

Jerome Malinowski teaches industrial design at the University of Louisiana at Lafayette. In a past life, he designed the American bobsled for the Calgary Olympics. Before that, he worked in the Thunderbird Preproduction Studio at Ford.
In 1961, he was tapped for a special assignment within the Corporate Projects Studio. The car they were conceiving would become the 1962 Mustang 1, the concept car that laid the groundwork for the landmark '64 ½ production model ("½" because it was introduced halfway through the year). If Malinowski's responsible for anything that was adopted by the '64 ½—the model that caused a stir at the World's Fair and then turned up in Goldfinger—he says it's the car's iconic side scoops, common to most Mustangs that have come after, as well as the three-stripe emblem, which was taken from vertical racing stripes he'd put on an early sketch of the Mustang 1.
While revellers talk about the original Mustang as a revolution and an enigma in American auto design, he sees the genealogy clearly; it's a big part of how he understands the car's magic. The Ford Falcon, "a frumpy-looking thing" as Malinowski calls it, sold incredibly well when it was introduced in 1960, but started to flat-line after just a few years. GM struck a hit at the same moment with their sporty compact, the Corvair Monza, colloquially called "the poor man's Porsche." (It's also the car Ralph Nader sullied with Unsafe At Any Speed.) Ford needed to compete in that niche—small and sporty, but affordable—which they'd end up calling the "pony car" category. Lee Iacocca, then Ford's vice president, had the savvy product sense to take the economical Falcon body and repackage it as something younger and sexier.
"This is often understated," Malinowski says, "but Henry Ford II had a passion for Italian cars. He always had a Maserati or a Ferrari in the garage." Ford even tried to purchase Ferrari outright. So when it came time to style this new, sporty compact, the buzzword was "Italian." Before the "Mustang" moniker, the project tried on names like "Torino" and "Allegro," words associated with quickness and racing heritage. "It was almost a daily pep talk," Malinowski recalls, "'we've got to make these things look more Italian.'" He points out the open-mouthed frontend designs of the '62 Maseratis and the bullet-nose shape of the Ferrari 196 SP. Even the horse-and-three-stripe branding—the horse was the work of his desk mate, Phil Clark—openly riffs on Ferrari's famed Cavallino Rampante logo.
Malinowski is quite explicit: the Mustang wasn't designed in a vacuum, and that's what made it so special. They were building a car that looked like a Ferrari, but offering it at the price of a Ford Falcon. (If you wanted to pay a little extra, you could make it perform like an Italian, too.) When Enzo only pushed out 500 "Prancing Horses" a year, most with a base price well north of $10,000, Ford did 600,000 Mustangs in the first full year of production, starting at just $2,368. Malinowski swears he saw them advertised on Detroit lots for as low as $1,900. It was high design for the everyman, the pinnacle of cheap American muscle.
*
When Iacocca introduced the Mustang in April 1964, he emphasized that Ford had designed the car "with young America in mind." A piece of fan mail he cited in his speech, sent by "a high school youngster from Louisiana," said the Mustang was better than both Elvis and the Beatles.
Call it perfunctory marketing-speak, or a lucky guess, or the possibility that maybe, just maybe, Ford had actually felt the wind change, but Jonathan Smith, who teaches Car Culture at the University of Michigan-Dearborn claims the company had no idea how deeply it had tapped into the zeitgeist with its pony car. Tom Wolfe famously observed that, for teenagers in the early '60s, the automobile was "freedom, style, sex, power, motion, color." The Mustang engendered rebellion exactly when the Boomers' burgeoning youth culture was coming to the car-buying market, and it was priced such that a kid could reasonably save up and buy one. Ford had projected something like 300,000 unit sales in the first year, Smith says. They easily doubled that.
Nowadays, the Mustang is hardly aimed at young America. It's become a niche vehicle, styled to sell on nostalgia. When Smith teaches his introductory Science and Technology Studies course on the history of the automobile, he always surveys the class when it comes to the auto design portion at the end of the term: "If you had to pick a single naked model of car that captures American culture today, what would it be?" The most common answer over the last few years? The Prius. "Which is especially amazing," he says, "in a class being taught in Dearborn, Michigan." It's surprising, though he says it's far from unsettling—not anymore, at least.
About eight years ago, many in the University of Michigan-Dearborn's Engineering department—much of which is, understandably, geared towards the auto industry—were anxious about the future of automotive manufacturing in the U.S. "Now," Smith says, "there's tremendous excitement, because we're back at a time akin to about the first decade of the 20th century in terms of new frontiers and manufacturing. They're just totally geeking out on alternative powertrains and the minutia of tweaking this and that and the other thing to get a half-mile better fuel economy and more power." It's carmakers like Tesla who are now grabbing hold of the zeitgeist in the way Ford did, he says. Maybe this is the new Mustang: the powerful, sporty, electric car, a Millennial icon in the making.
Or maybe the Mustang's flagging fortunes are telling for another reason altogether, instead signaling the end of any automobile's ability to capture our imagination. Will we be celebrating the Tesla's birthday 50 years from now? "I think the bigger question is about the car's role in culture in that time," Smith says, pondering another distinct possibility. "If driverless cars become mainstream, then it's hard to imagine. Cars will be something like busses at that point, total utilities. You'd really expect that they'd lose a lot of their personal elements and with that, our sense of personal connection to them, too."
It's a vision of the future from Total Recall, every car a Johnny Cab, and, to take a dim view, quite possibly the end of car culture as we know it. "It's something we're very aware of in Ann Arbor," Smith says of the potential rise of autonomous vehicles, and U-M is positioned to become the world hub for research on the subject. The university is beginning construction on a test facility, building mock neighbourhoods, city blocks, and plazas so that driverless cars can learn to navigate urban environments. Their lab-white, test-controlled Main Street feels like it lives a world away from the multicolored convoy of Mustangs rolling through America, effortlessly speaking the same language as the road. But you can't predict a phenomenon, and you can't keep one alive in defiance of nature. You just keep building, waiting for the strongest contender to emerge.