Shelf Esteem is a weekly measure of the books on the shelves of writers, editors, and other word lovers, as told to Emily M. Keeler. This week's shelves belong to Gail Scott, the Governor General's Award-nominated translator and author of 12 books. Her most recent novel, The Obituary, traverses polyglot Montreal and takes apart a dark history only to begin remaking it with language. It's powerful stuff. I walked up the stairs to her beautiful apartment in Montreal's historic Plateau neighbourhood, not knowing what to expect. It was raining hard and the sky was dark, but Scott made me a coffee, and in describing of the work she loves to read, seemed to fill her whole office with light.
My most contemporary shelf is my desk, with books I'm working through for my current project. I would say it's 99% avant-garde poetry, if that word even works. For me, avant-garde means people emerging at moments in time doing interesting stuff. I don't think it's something that happens and then stops. That's not my idea of history. Some people call it avant, some people call it cutting edge. I hate most of those terms. Basically, it's stuff that just doesn't sell in the mainstream that is also interesting politically and formally. The politics are very important.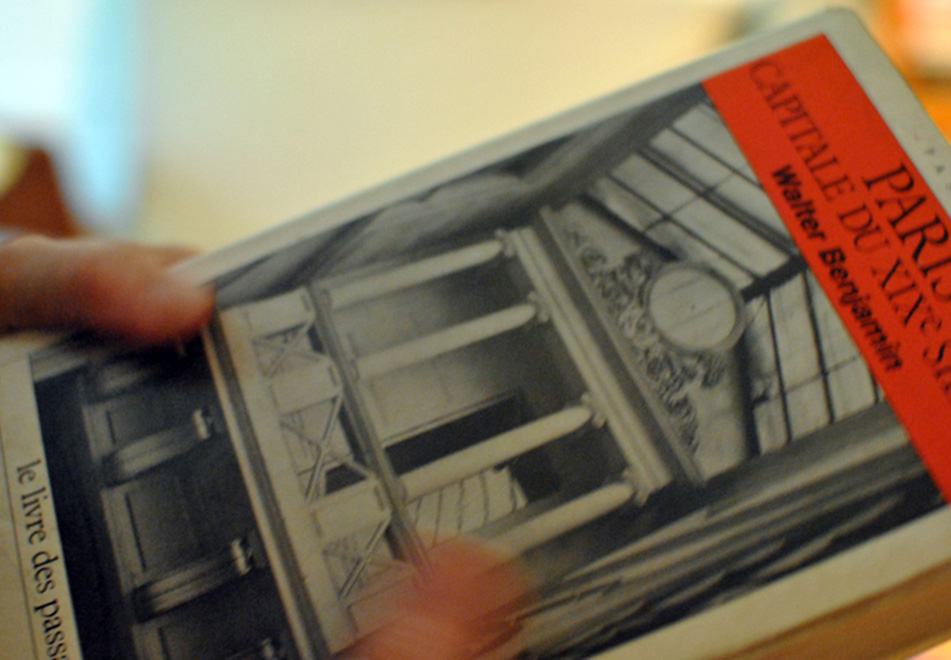 The other phenomena that I find very interesting right now are what I would call cross borders—Canadian writers who are Canadian in every way, but who move back and forth across borders and work often with US writers. I mean, all the conceptualists do. Christian Bök does, I do, a lot of writers. I just think it's because Canada, in terms of specialized work, is still a pretty small company. There are one or two people here, one or two people there who are into that kind of work. Sometimes I feel that most of the people I talk to live in Vancouver. There's Montreal, and then there's Vancouver. I don't know why, but in Toronto it seems like there's a lot of pressure, because it's like the centre. Even though I think there's a lot of really great stuff going on there; Coach House is great, and there's other stuff that's great that's a lot bigger, too. One of the things I would love to do is have six months to spend in Toronto, like I did in New York. I go fairly often to visit, but it's not the same as really getting into it.
Shelf Esteem runs every Tuesday.