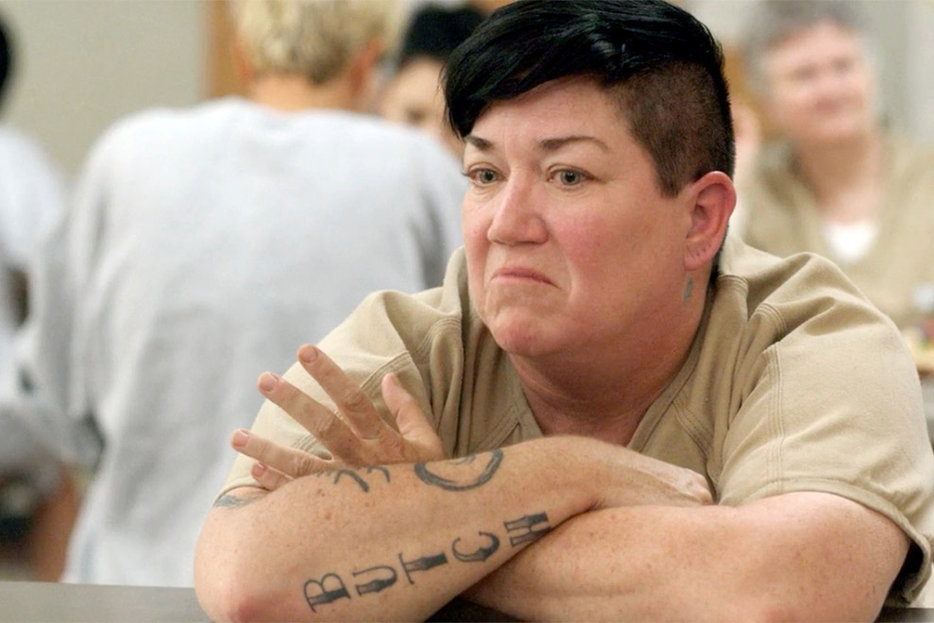 What was important to us in 2015? Hazlitt's writers reflect on the quiet reverberations of the year's big issues, and the loud ring of its smaller ones. 
The first item we pull out of our goodie bags is lube—salted-caramel flavour, a delicacy in this room of sweaty, half-naked women and the odd gyrating man or two. It is a sweltering August weekend in Dallas, rather fitting for Exxxotica, America's largest porn convention. My mother and I arrive on a Friday night when the show is in full swing. She, always a sucker for a swag bag, is quick to sift through our freebies the moment we enter the convention centre. Just as quickly, she stuffs the sugar-sweet packet into the bottom of the bag.
I'm here for business, not pleasure: I've been commissioned to write about porn addiction for a faith-based magazine. My mother isn't as sure about her purpose here. For most of the night, she's confused by the sexual energy that fills the room, trying to avoid eye contact with anything too filthy (that, she learns, is an impossible feat). The 51-year-old daughter of conservative German immigrants, she is an unorthodox plus-one for this trip. Prior to the convention, the two of us seldom talked sex—no Birds and the Bees talk in my teens, no ceremonious gift-giving of contraceptives before university. If anything, I thought, making her tag along could prompt a conversation; the desire for that conversation is what convinces me to invite her along, awkwardness aside.
Instead, we push through crowds in silence. We stop only to laugh and snap inconspicuous photos of porn king Ron Jeremy, whose hair is peppered with dandruff that falls on his shoulders like snowflakes. Eventually, our wild Jeremy sighting leads us to the front of the room, where a panel of stars are taking audience questions. 
"How do you feel about blow jobs?" a young man asks, smirking. "And do you also swallow in real life?"
This, I realize, is too much for my mother. "This is so not my scene," she shouts at me while a star answers ("I love to swallow!"). I take her hand and lead her outside, where religious protestors seem more her taste—ideologically ridiculous, but clothed and sexually repressed. I take note: Sexy stuff in small doses.
 *
My mother was born in 1964, at the height of the sexual revolution. By the time she reached high school, more than 10 million American women were on the Pill. But at home, sex was still taboo—her parents expected chastity of their youngest daughter.
When I was 12, I asked my mother if she was a virgin when she married. She was adamant that my father, whom she dated for seven years prior to their marriage, was her first, on their wedding night. I had no reason to doubt her: at school, my Fully Alive textbook—in Catholic schools, it was a stand-in for real sex ed—told me Christians saved themselves for their spouses. Only as I grew older did I realize seven years is an awfully long time to stay in a sexless relationship. "I guess I was a prude," she would remark.
When I was 14, I told my mother I was gay. "I think you're confused," she told me earnestly the morning after my confession. "I don't think you really want to kiss your friend." I nodded, bottled up my sexuality. It may have been 2008, and gay marriage had already been legal in Canada for three years. But I was her only daughter, and she expected better of me.
For a while, I ignored her ignorance. Forget her conservatism: I was convinced I could make her love my identity. My efforts were unspoken: In her truck, we listened to Proud FM, the LGBTQ radio station in Toronto; she liked the music, I liked the politics. While my mother prepped dinner, The Ellen DeGeneres Show would play in the background. It was slow indoctrination. I never said a word. 
There were eight years of quiet. Then, the spark of a conversation: "I just don't understand why women who are lesbians want to have sex with strap-ons."
It creeps up while we're binge-watching the new season of Orange is the New Black on a Saturday late in the summer. (My mother claims she "watches for plot," though I see it as another of my attempts to make her love my overt gayness.) During our fourth instalment of the show, Big Boo fucks her girlfriend while wearing a strap-on. My mother doesn't understand why a lesbian would want anything phallic near her.
I have to start my explanation at the bare basics—what is sexuality?—before anything clicks. It is our most candid conversation about sex, one of our first. 
On our way back toward the doors, we stop to check out sex toys.
I'm unsure what has changed. Has watching a Netflix series rife with lesbian sex helped her see that plenty of women are having sex with other women? It's not just me. I'm not a 14-year-old confused girl in the closet anymore. I am a sexual being. Prudishness begone. 
They once called my mother a slut. She had gone for lunch with a boy, and she was wearing high heels. They followed her through the field back to their junior high, a gaggle of girls suggesting she was doing more than just eating. My mother was just a teen; she was not immune. She wasn't a prude.
I learn these stories gradually after our strap-on chat. We exchange tales of harassment and discrimination. I speak to her with sincerity and patience; I realize her experience is so different from my own. We yearn to understand each other.
*
Dinner away from the porn show is peaceful. But an hour later, we are thrust into a roaring throng of sexually charged convention goers. It consumes us. My mother, upon re-entering the room, quickly realizes she cannot seek respite quite as easily as the first time. The two of us would have to spend some hours surrounded by adult stars.
We hold hands again—she, donning a media pass, hoping it will signify a reason for her being here—and trail through booths. A man with a ponytail is flogged before our eyes. We sit in on a panel about the ethics and treatment of women in pornography. And on our way back toward the doors, we stop to check out sex toys.
"How does this even work?" my mother asks. A jack-rabbiting vibrator, one with many moving parts and a head as thick as a corndog, catches her eye, and she is confused. I show her where all of the parts go, and she nods in understanding. It is a start, I presume.
By Sunday afternoon, we are up in the air and headed back to Toronto—but not without a six-inch cherry-flavoured dick pop in my carry-on. It's a gag gift for my older brother. But it's proof, too, that we could address the hard stuff.