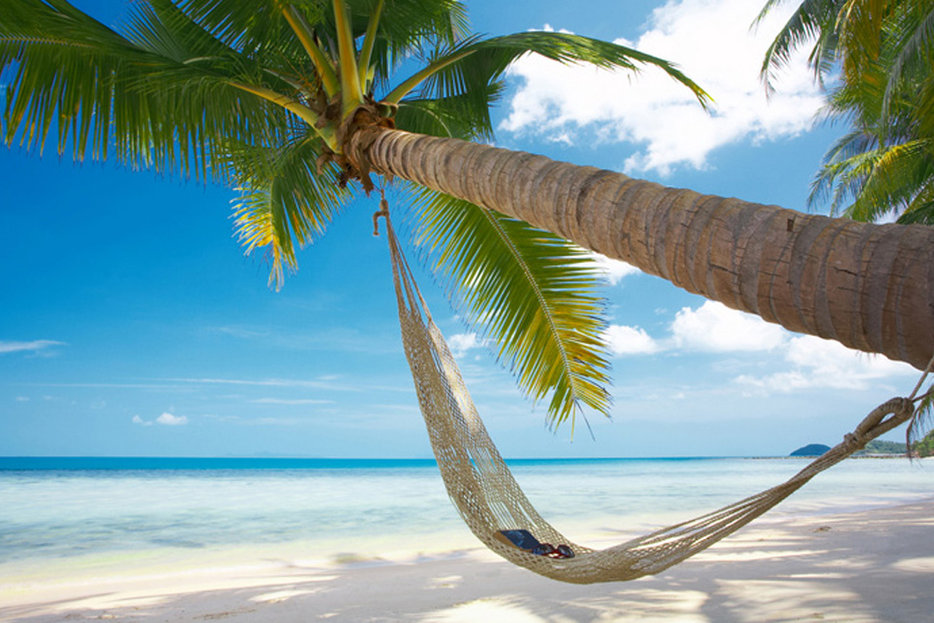 Last week, while Canada was in a deep freeze, my wife Rachelle and I went for a very well timed vacation in Barbados. These are the postcards that I mailed out to friends.
Dear Chris,
Last I remember you were working really hard for a really, really horrible client. How's that going? Rachelle and I are in Barbados, an imperishable island paradise. It turns out that Sex on the Beach is more than just a delicious cocktail! Hahaha!! Anyway, I hope that this time the client pays you and that your professional reputation doesn't get damaged any further!
Dear Allison,
Barbados is awesome. It's a small, perfect island for rich people. If you're not rich, you likely won't go to Barbados. Poorer people, people like yourself, typically have to vacation in Cuba, the Worker's Paradise. You went there three years ago and got diarrhea, right? I think I remember something about a bunch of spring break jocks making fun of you, too. Anyway, I hope you're over the flu you were fighting for so long and that the House Sitting gig you've been counting on comes through!
Dear Joe,
Yesterday I saw Mick Jagger's daughter, Georgia May, on a beach in Barbados. She's a model, Joe, and when I saw her she was wearing a bikini and holding a coconut. She told me she liked my hat. How are things going at Best Buy?
Dear Gerard,
The ocean horizon I stare at each day is stunning, peaceful and clarifying. Barbados is a magical place and it's illuminated so much that has eluded me in the heat of my hectic, very successful life. Now, I only have time for the truth, and as such, I will speak the truth. You are not a very good magician, Gerard. It really seems like you've been barking up the wrong tree these last couple of decades, but what can you do about it now, eh? You're old and just not very good at anything anymore. By the way, we were sorry to hear of the divorce, but not at all surprised. I have to go now or I'll be late for our Booze Cruise!
Dear Tom,
Am very drunk on rum punch. Rum punch is like the hockey of Barbados! Ate a Flying Fish for dinner! A Flying Fish! That makes no sense! There's no swimming chicken or anything. Don't understand Barbados, but love rum punch! Feel like a pirate. They should put my picture on the bottle of something. Pirate Mike's Flying Fish Sauce. They drive on the wrong side of the road here and there's no such thing as drunk driving. Monkeys all over the place. Would eat a monkey sandwich if offered one. What a pirate would do. Gotta live by the pirate code. Respect, my brother!
Dear Vanessa,
The other evening while on one of the finest beaches in all of Barbados—if not the world—a beautiful, romantic rain began to fall. Giggling, Rachelle and I ran to a hut for shelter where we smoked dope with a Rasta. As the rain gently subsided, we sat out on the beach, the surf tickling our feet while we looked up at starry infinity and talked about the universe. Three little sand crabs even came up and sat with us, and it was like we were all, you know, one. It was pretty profound, and I think it changed us in ways I can't describe. Zion, our new Rastafari friend, gave us each a friendship bracelet when we left. Mine had a crab on it. That was Thursday night, the same night that your Settlers of Catan club meets, right? Hope you were able to buy more wheat or whatever the point of that board game is.
Dear Alex,
Yesterday, Rachelle and I played cricket with high school students while monkeys chattered in the trees above. It's beautiful here in Barbados and I've been playing dominoes with the locals. It turns out I have a natural ability at the game and many come to watch me. Now I can understand why you always wanted to be in movies, as it's great to be it's a star. It's too bad you never made it as an actress, and now just work in the catering truck for that Canadian drama about the First Nations lawyer. I guess your parents were right after all.
Dear Martin,
A big happy birthday from Rachelle and I!! We hope you're having a great time! You were planning on going bowling for the big day, right? Fun! We're in Barbados and staying in a mansion, falling asleep each night to the sound of waves rolling into the beach. Are you still having trouble sleeping? Insomnia sucks! It must be hard to be turning 50 and to still be alone, but I think that new picture you put up on that dating site is really going to do wonders! It really does look like you're doing a push-up, but I'm afraid you can see a bit of your bald spot!
–