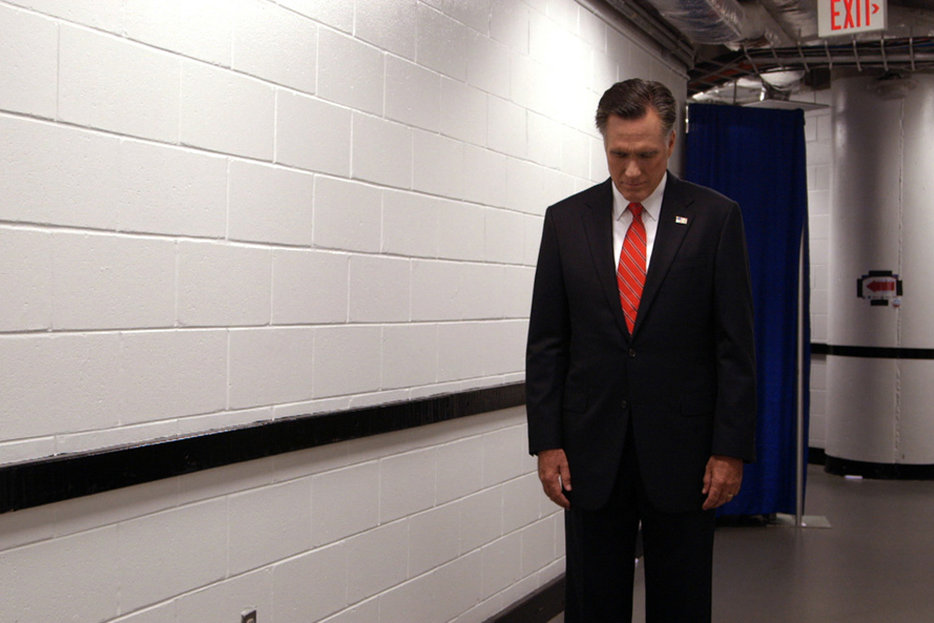 How is it only Tuesday? This week is taking forever. At least we can get through it together.
Netflix is about to raise their prices, and like some dummy, you'll still be buying into it, watching Bridezillas for six hours straight. On a Saturday.
Speaking of Netflix, they recently released the documentary Mitt on Mitt Romney's two presidential runs. Romney continues his I Am A Real Human 2014 Tour with a visit to Jimmy Fallon. He's still really tan, and it's weird.

While Jay Leno whines on 60 Minutes about having to leave The Tonight Show (for realsies this time, you guys) to make room for Fallon, Josef Adalian at Vulture tells him that he needs to act like he's actually totally okay with leaving the show.
The New Yorker recently quoted socialist usurper Barack Obama, of Kenya, as saying that marijuana is not really any worse than alcohol, as far as potentially destructive substances are concerned. Now the DEA is super mad at its boss.
Robert Lipsyte, dad of Sam, and current ESPN ombudsman, weighed in on Grantland's recent Dr. V fiasco, noting that within moments of beginning to read Caleb Hannan's controversial feature, it stuck out as "another one of those bloated selfies that clog the arteries of sports-lit these days." It actually got worse from there.
"In interviews, Macklemore speaks readily about his position of privilege and the role it has played in catapulting him to fame. But incidents like the text to Mr. Lamar reinforce the narrative of Macklemore as tortured intruder, keen to relish his success but stressed about all the shoulders he's had to step on along the way. It's a transparent ploy for absolution, anda warning of robberies to come."
This is the worst idea anyone has ever had in America.
Kenyan writer Binyavanga Wainaina, punctuates his return home after almost a decade spent living in the U.S., with one of the more moving, courageous, and entertaining coming-outs you'll ever witness. Wainaina made the statement on his 43rd birthday, in response to intensifying anti-gay laws in Africa.
Scandal showrunner Shonda Rhimes accepted the Diversity Award over the weekend at the Directors Guild of America Awards. And while she appreciated the honour, she was pretty pissed off that an award like that even has to exist.
Louisiana, ranked by Americans United for Life as 2013's no. 1 pro-life state, wants women to wait 30 days to have an abortion.
On a day this cold, work yourself into an anti-imperialist fervour with this array of bold, beautiful Cuban propaganda art. 
Here's a gif of Taylor Swift thinking she won Album of the Year at the Grammys … right before realizing that she did not.
Perfect.