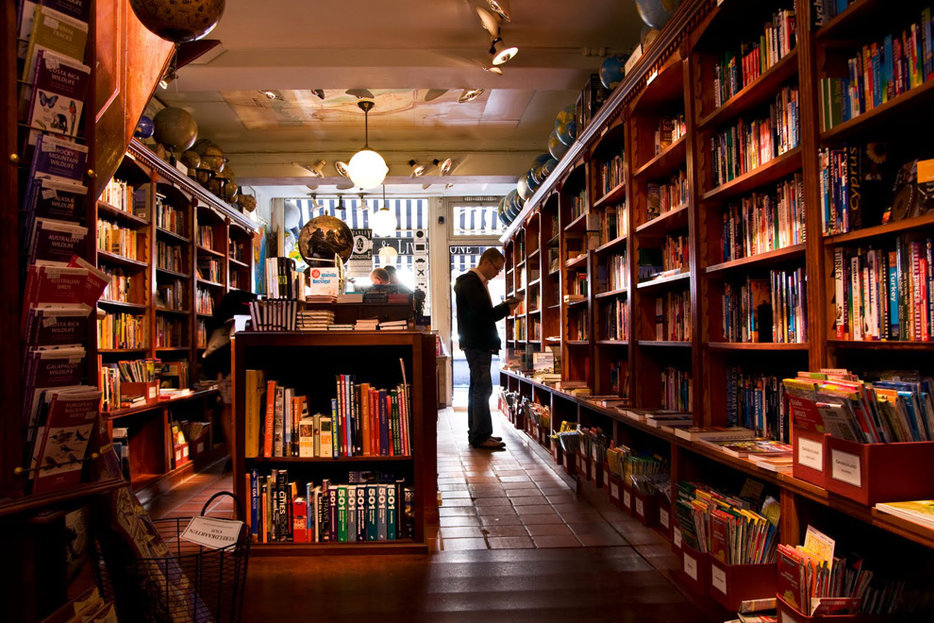 Carolyn Kellogg's got your Thomas Pynchon rumour guide: A new book called The Bleeding Edge this fall is probable; a full on collaboration with Paul Thomas Anderson slightly less so.

Andrew Kaufman's new novel, Born Weird, is getting some real love in the press. Philip Marchand praises the boldness of Kaufman's narrative hand in the Post, and Patricia Dawn Robertson calls the book "far too cheery to be CanLit" in the Globe. Which makes sense, if you consider the author's influences, and his minor beef with a particularly Canadian realism: "It can convey some things, I guess, like the facts of the time. But not what it's like to really be alive."

Oh Lynn Coady, I so frequently feel exactly the same way: "Why Do Literary Readings Always Make Me Want to Kill Myself?"

Here's a lovely essay on Boston, bookstores, and the New Yorkification of all the sad young literary men and women. I've only ever officially worked in one bookstore, the big and beautiful McNally Robinson on Calgary's Stephen Avenue. Now it's a Sport Chek. It's no wonder I can't live there anymore.