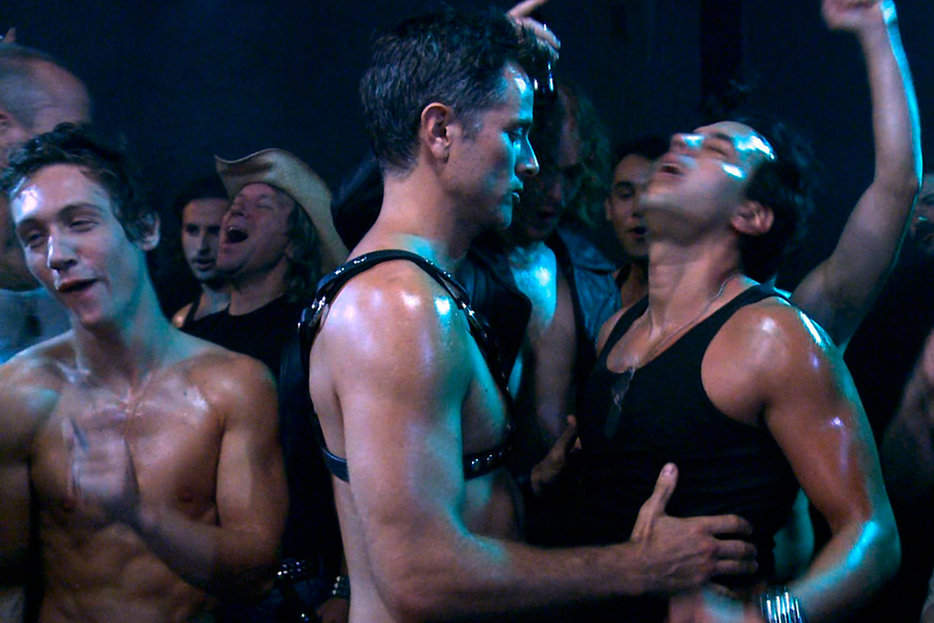 What is one to make of a film festival whose most prominent premieres include a feminist treatise celebrating Kathleen Hanna, a provocative case for pornography as social activism, and a found-footage S&M mockup bequeathed to us by James Franco? The documentary practice itself, of course, has always courted certain internal tensions—between content and form, opinion and fact, argument and reportage, flair and rigor—but this is less a matter of conceptual or ideological friction than it is a case of identity crisis. Hot Docs is North America's leading documentary film festival: This year's exhaustive slate brings together 205 films, 44 of which are world premieres, from 43 countries, screening across 11 days and 13 venues littered between Bloor and King streets in downtown Toronto. The festival will host guests as wide-ranging as Richard Dawkins and Matt Berninger, the lead singer of The National, as well as over 160 filmmakers on hand to offer post-screening Q&As and pre-screening introductions. It's festival maximalism: programming not as a curatorial endeavor but as cinematic all-you-can-eat buffet.
Excess has obvious advantages: the particular pool of emerging voices on display will no doubt yield its share of future stars, doc-world celebrities the festival can retroactively claim as emblematic of their capacity to breed talent and offer the industry a discerning eye. It's the old tin-pan alley template, a statistical strategy for success: throw as much as you can out there with the hope that you happen upon a hit. But the approach raises an important question for a prospective audience, one the festival has made little effort to address with any seriousness: how is one to properly navigate a schedule this comprehensive? It's easy to appreciate the scope of its conception—to feel vaguely impressed, even, by what seems its veritably encyclopedic scale, as peerless as it is patently overzealous—but it's next to impossible to simply know what to see. The best festivals give the impression not only of discernment but of some sense of shape and direction, defined as much by what's excluded as by what was notably hand-picked. Hot Docs, by contrast, seems amorphous: because its shapeless slate includes everything, it's hard to trust the value of anything therein.
Part of the problem, mind you, is specific to the documentary form, or at least to trends related to its consumption. Because they're by nature more beholden to subject than to story or style, documentaries tend to be regarded principally as vehicles for ideas rather than as standalone works of cinema, in many cases thought of as fundamentally the same as magazine articles or stories in the news. And so while the foundation of abundant programming at, say, the Toronto International Film Festival—which boasted a grand total of 372 short and feature films over its 11 day run—is based in large part on reputation and pedigree, where a clear sense of essential films emerges around the prestige of their directors and their reception at earlier fests like Berlin or Locarno, the only real basis for choosing Hot Docs screenings is an interest in the topics covered. (Even the Hot Docs website provides the option to "browse by subjects," though not by director.) Audiences gravitate to the issues, not the manner of their articulation: one goes in for Haitian foreign aid or the Iowa Caucus or the history of sexual harassment in America, not the look and feel of the films in which those ideas are explored.
This isn't a bad approach, exactly, but it is an oddly uncinematic one, more akin in spirit to choosing TED Talks to attend than film screenings. But as you'd expect of any festival featuring more than 200 options, there is much to anticipate, both new and old, even if it remains difficult in general to separate the proverbial wheat from the chaff. Acclaimed documentarian Kim Longinotto, director of the hugely important Divorce Iranian Style, returns with her new film Salma, about a Tamil poet living under house arrest; D.A. Pennebaker and Chris Hegedus's The War Room, widely considered one of the best political docs ever made, receives a special anniversary screening celebrating its 20-year legacy; retrospectives for both Canadian icon Peter Mettler and the recently departed Les Blank are both sure bets for quality. Programming, in any case, is both a major boon and the most alarming liability, the all-encompassing sweep both the best and worst thing about Hot Docs. But maybe there are worse problems to have than too much choice.
–
Find Hazlitt on Facebook / Follow us on Twitter
Photo: A still from Travis Matthews and James Franco's Interior. Leather Bar