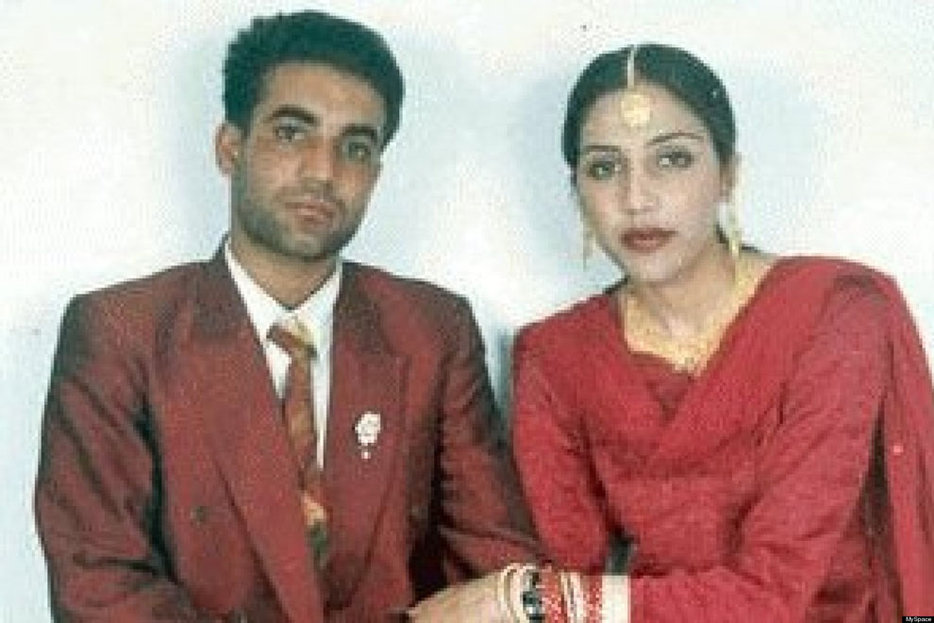 In 2000, Jaswinder Sidhu's body was found in an irrigation ditch in India with her throat slit. She was 24. Now, 13 years later, her friends and family are testifying at an extradition hearing for her mother, Malkit Kaur Sidhu, and her uncle, Surjit Singh Badesha. Both are facing extradition to India from British Columbia to face charges of conspiracy to commit murder.
"She had married a gentleman outside of an arranged marriage her family wanted," said Jody Wright, one of Jaswinder's coworkers. "It was of her own free will. For love."
It's a similar story to that of Mississauga's Aqza Parvez, who was killed by her older brother and father for refusing to wear a hijab. More recently, there were the Shafia family murders in Kingston, where sisters Zainab, Sahar, and Geeti were found dead in a car along with their father's first wife, Rona. The girls' father, his second wife (their biological mother), and the eldest son were found guilty of first-degree murder.
It's odd that while these deaths are legally classified as murders, and are traditionally considered domestic violence, they're still casually referred to as "honour killings." The justification for using the term stems from the idea that the family members who commit these murders are singularly concerned about the honour and dignity of their family name. Really, it's just unbridled rage, fury over women who refuse to obey that then turns into domestic violence. Murders that occur in South Asian households have nothing to do with honour, no more than a murder over fear of giving your wife HIV is about honour.
Jaswinder had secretly married Sukhwinder Singh Sidhu, a lower-caste rickshaw driver. When her family found out about the marriage, her mother and uncle tried to get her to end it—first by beating her, then by baiting her with a car. Jaswinder left for India and hid with her husband at his parents' home. She received a call at their house from her mother, and believing it to be a peace offering.
The next day, they were both attacked, her husband beaten, and Jaswinder kidnapped. One of her kidnappers, Ashwani Kumar, talked to her mother and uncle—both in B.C.—on his cell phone. It's alleged that Jaswinder's mother ordered Kumar to kill her daughter.
So what honour was Sidhu's family trying to protect? Fair enough: the class systems in South Asian culture are far more dominant and influential than they are in North America. But defining Jaswinder's death as an honour killing rather than a murder gives it a kind of exotic connotation as if to say, "This is something they do. It could never happen here. We don't do that." The honour killing classification makes it seem as if domestic violence, when committed in Judeo-Christian homes, is a frightening rarity. When done in South Asian homes, it's an intrinsic part of the culture.
Several men have already been convicted in plotting and killing Jaswinder, including Kumar, who slit her throat. Jaswinder's mother and uncle are in custody waiting the outcome of the extradition hearing to face charges on conspiracy to commit a murder—not an honour killing.