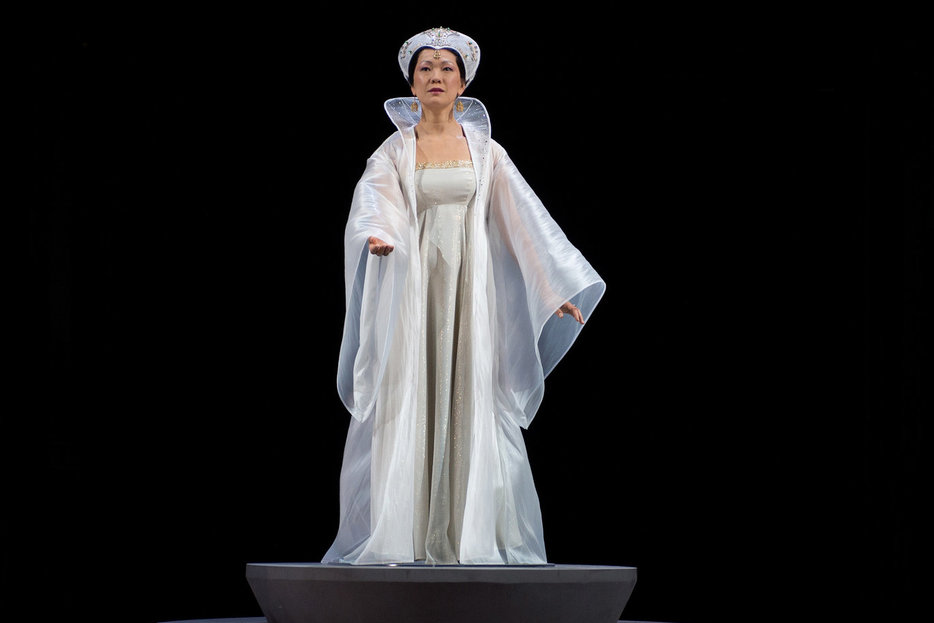 Why seek out examples of representation in art and culture for my kids as if their lives and identities depend on it? Because I'm convinced they might.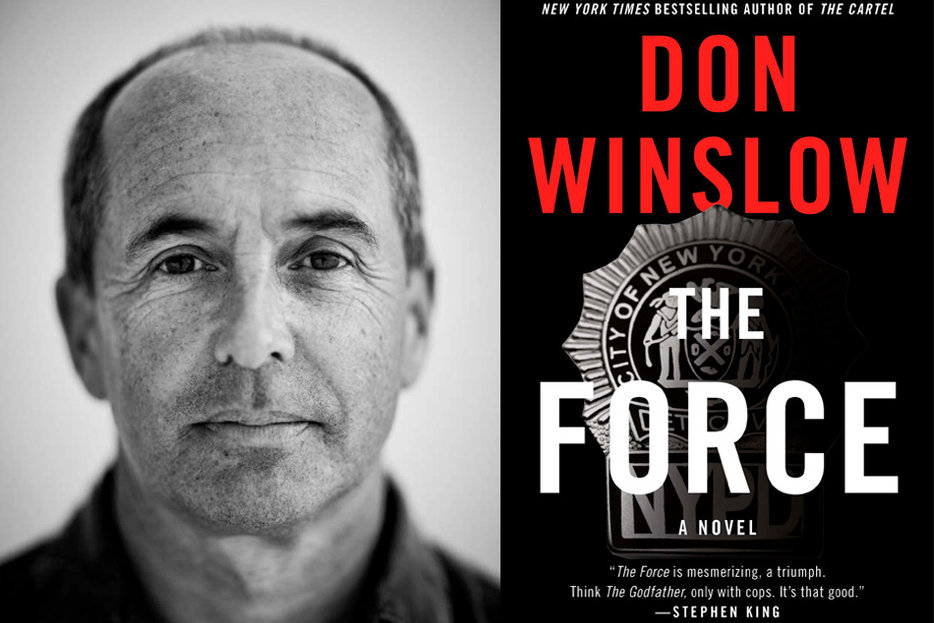 Talking with the author of The Force about the real origins of mass incarceration, levels of corruption in law enforcement, and the most difficult conversations he's had with police officers.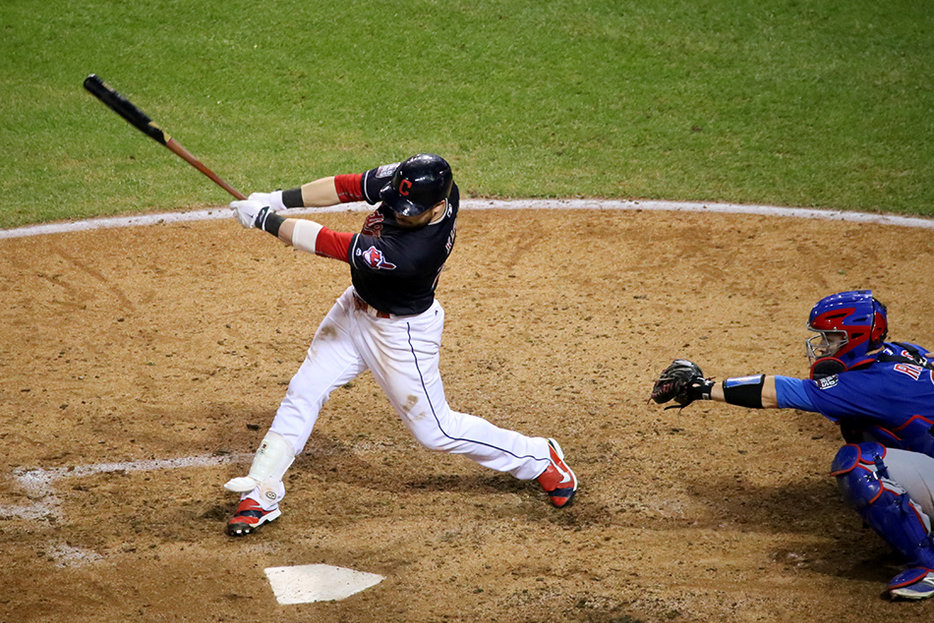 The Cleveland Indians are young and robust, but in a part of America increasingly known for stories about the ravages of opioids, not even baseball is quarantined from issues of health care.
Latest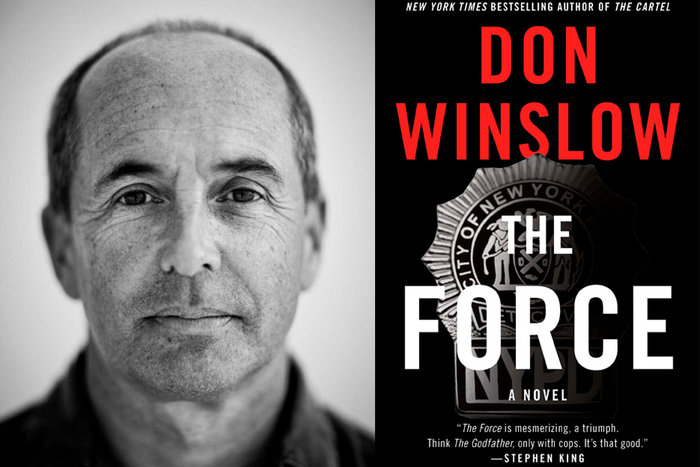 Talking with the author of The Force about the real origins of mass incarceration, levels of corruption in law enforcement, and the most difficult conversations he's had with police officers.
Don Winslow hit a career peak, commercially and artistically, with 2015's The Cartel. The Mexican drug wars, fueled by the American appetite for narcotics, with its city-and-village razing violence, killings both indiscriminate and calculated, radiates from its pages to a degree matched only by committed non-fiction accounts like Alfred Corchado's Midnight in Mexico. Winslow has been careful to point to his debt to the journalists and on-the-ground writers in Mexico who made the profound research that went into The Cartel possible, even embedding heroic and extremely human journalists into the novel itself; Winslow didn't risk death, while the men and women reporting cartel activities did.Accountability—more basically, more brutally, the idea of paying for what you write, do, steal, say—is a big part of Winslow's work. The Force, Winslow's latest novel, asks big questions about who pays for police corruption, who pays for police violence against African-Americans in urban cities, who pays for the handshake favours and agreements that keep civic political and criminal organizations doing business as usual.Born in New York and raised in Rhode Island, Winslow has spent much of his writing career in California, but the city where he was born, watched and read great crime thrillers, and finally became a private investigator, is where his The Force is set—where, maybe, it had to be set.Talking about cops, talking about right-now, talking about who's dying—a corrupt-cop book in 2017 has to be personal, as well as excessively well-researched, if it's going to be good. For Winslow, talking policing and making it personal means New York City. For Denny Malone, the book's complexly corrupt elite cop hero, Manhattan North is an identity and a territory he has to protect even as he continually exploits the job for every illegitimate dollar he can safely gather—until he comes to understand that no level of caution can keep him completely safe.*Naben Ruthnum: Why do you start The Force with Denny Malone in prison and then backtrack?Don Winslow: That was a real internal debate for me. I argued with myself a lot about it; I originally didn't write it that way. It's the only book I've ever written with one person's point of view. Even though it's in the third person, it never leaves Malone through the whole book. I've never done a book like that before. It's frankly easier to cut away—easier structurally—but I wanted the reader to be in this cage, in this dilemma, in this trap with Denny, right from moment one, and then just keep them there 'til the end.I didn't want to write a "what happens" book, I wanted to write a "how did it happen" book.Denny talks about how being a cop where he works, in New York City, is part show-business—the mobsters in The Force grew up imitating movie gangsters, and the cop characters knowingly mock this. But who, onscreen, are your cops modeling themselves after? Who are they trying to be?Like anybody else in the culture, we all grew up with police on TV. That cultural life-imitates-art/art-imitates-life keeps flipping back and forth. Those guys [in The Force], they watched Hill Street Blues, NYPD Blue, The Shield—those classic TV series. And in a sense, that informed who they are, formed their public persona.Cops on the street definitely know that they have to give a performance. Sometimes it's charm, sometimes it's persuasion, sometimes it's to calm people down—but other times it's to jack people up, to intimidate. They definitely know that, to a certain extent, they're actors.Denny Malone talks about Serpico—Frank Serpico himself, that is. [Officer Serpico reported institution-wide police corruption in late 1960's New York, his honesty making him a pariah in much of the NYPD.] But that got me thinking, Malone and the other cops on his task force have probably seen Serpico, Prince of the City, Q & A—these classic cop films about corruption. Beyond those cop shows, are these corruption-focused movies part of their makeup, too?Absolutely. Those pieces that you mentioned were part of my inspiration for writing the book—I grew up on the movies you're talking about. Part of what I was trying to do was write a story in that vein, but give it a contemporary setting and a contemporary feel. [Denny and the other cops] are very aware of those cultural icons—and they're very aware of the history of police corruption in New York City.I presume that going into a lot of the interviews you did with cops for research—both the cops who were your friends and the ones you were just interviewing—they knew that you were writing a book about quote-unquote dirty, "bad" cops. I say quote-unquote because the morals in this book, like your others, aren't cut-and-dry. How did this knowledge of what you were going to be writing about affect what they were willing to tell you?Well, that's a very closed society. Know what I mean? Cops have a reflex which I absolutely understand, I can't argue with it: to be defensive. You need to remember that that's a world where information is currency. Whether it's information they have about a case, about a suspect, about each other, about internal politics inside of a precinct house or inside the department, information is always currency. So, they have a reflexive habit of protecting. And then, when you start talking about things like corruption, that heightens the tension.But like any relationship, I don't care if it's a source, or a friendship, or a marriage, or a parent-child relationship: there's no substitute for time. I'm never going to start an interview saying, "Hey, whaddya think about police corruption?" That's a bad idea. I use the same sort of interview technique that I used as an investigator. I try to ask as few questions as possible, and I try to start them out as broadly as possible.I would typically, with someone I had recently met, say, "Tell me about being a cop." When you start an interview that way, what you always get is what's foremost on their minds. If you start an interview with your own questions, you're already shaping the perception into something you already know.You walk a bit of tightrope, then—because, as you said, they're not forthcoming interview subjects. You're asking these broad questions, then you need to encourage these cops to elaborate at the right moment.I wouldn't call it a tightrope. I'm not a journalist, I'm not doing an exposé, I'm not going to a grand jury. I'm a fiction writer, and they know that. They know that the characters are fictional—so I never felt it was any kind of a tightrope.Look, there are times I'd have to ask some tough questions. Corruption was not the toughest part: the toughest questions were asking about police shootings of young unarmed African-American men. Those are tough questions. Everyone knows that there's corruption, historically, in big-city police departments. And most cops are pretty clear-eyed about that. They're not naive. I add that most cops, of course, are clean.That's an interesting aspect as well—because we're focalized through Denny Malone's viewpoint in The Force, a reader can emerge from the book with the idea that it's near-impossible to be a clean cop and have an ambitious, rising career. But you're saying that that's not the case?That's not universally the case. I know a lot of cops who've had heavy careers, high-ranking officers, who are absolutely squeaky clean. At the same time, the politics of any big city or even small-town police department are always going to require the exchange of favours. Now, sometimes those favours are perfectly legitimate—but they're still favours. There is no free lunch. You get a favour from someone, you're laying down a marker that will be picked up, trust me.There's another kind of corruption—we have to distinguish. When you're talking about police corruption, you're talking about two separate issues. There's financial corruption, which is pretty cut-and-dry: you take money or you don't take money. You steal stuff from a crime site or you don't. But the other kind of corruption, the type that's related to getting your job done, which you alluded to in your question—there is a tremendous temptation, either for career reasons or for, believe it or not, ethical reasons, to cut corners, to lie on the stand, to do these sorts of evidentiary things to put someone away that you know either has or is going to hurt somebody.I've had cops tell me these stories. I had a cop tell me about going to a domestic disturbance, wanting to get that guy out of there and not doing it because he didn't have a legal pretext to do it, and then having to go back to that same address six weeks later because of the homicide case, where the guy did kill his wife. That's not an uncommon story.In a lot of these precincts, they know—believe it or not, it's a small number—the 80 or 90 individuals who live there and who cause 85 percent of the crime. They know who they are—they've got their pictures up in the back room, where you can't see. They know who these people are, and they know they're going to hurt someone, they're going to rob someone, they're going to cause problems for the vast majority of people who live in these poorer precincts, who are just trying to get through their lives, raise their kids. There's a great temptation for that second kind of corruption, to cut a corner, to lie about what you saw, so you have a pretext for bringing somebody in.When you said it's a very small collection of individuals who drive 85 percent of the crime, I assumed you were talking about the drivers of organized crime—but you're actually just talking about just people on the street who are carrying out crimes.OC—organized crime—is a different topic. [Cops] know the OC guys living in their precinct, but these guys are rarely committing crimes in your precinct. They live there, they might operate there, but the crimes are bigger things—and organized crime guys don't defecate where they eat. If you want to get yourself killed, go ahead and sell dope on the block where the local OC guy lives. That can be a death sentence. But the OC guy has no problem selling dope two miles away.On this organized crime tip—you're just off The Cartel, and I felt unsurprised to see The Force become, at least partially, a drug novel. Not because that's "what you do," but because a crime novel at a certain level, when you're talking about institutions in America, has to become a drug novel, because that economy is embedded.Exactly. It's difficult to write a novel about big-city policing, whether it's New York or Chicago, or anywhere else, without writing about drugs. In 2016, it's disingenuous to write that novel without writing about the heroin epidemic.I'd rather not have been writing about drugs, frankly—but that's just what it is.You say the most difficult conversations you had were about race, about the shooting of young black men. Were you talking to people other than cops?I wanted to write about the race issue—if you're going to write about a big-city police department in 2014-2016, when I was writing the novel, you have to write about race. You just do. It's the reality of our times, and that's going to be a sensitive and difficult subject on every level. Whether you're talking to white cops or black cops or Hispanic cops, or people in the community, it's a difficult subject.It's America's original sin. I often say the era of mass incarceration didn't begin in 1993, it began in 1690: it was called slavery. And for at least two hundred years of our country's history, the police were not used to enforce laws to protect black people: they were used to enforce laws to enslave black people.I know this is not your problem to solve, but can non-racist policing exist?I think it's a matter of time. I think it's a generational issue, and I think it will get better. When you talk to cops, more forward-thinking police, what they tell you is that this is a recruiting issue and a training issue. Some people shouldn't be cops, because either they're overt racists, or they have—as we all do—conscious or semi-conscious biases. We all come from the same society, so if you ask me are cops racist, I say yes—just no less and no more than the society from which they come. The difference is, with a cop with a gun, that unconscious bias can become lethal.Denny does a certain part of policing well, though he does cut corners, indulging in that second type of corruption you were talking about, taking shortcuts for reasons he believes to be ethical. Malone cares, deeply, about his community. That's why I'm always putting quotes around "dirty cop" and "bad cop" here. Denny thinks he is trying to be a good cop, and he is succeeding in some ways.I think about character—I never think about good or bad, or anti-hero or those things. It's not my job to make those judgments. My job is to bring people into a world that they otherwise couldn't enter, and show them that world through those people's eyes. So when I'm sitting down to type, I'm never making those judgments.Denny's a complicated guy, but most human beings are. As a fiction writer, it's not useful to label people—but when I'm not on the job, I might have my own opinions.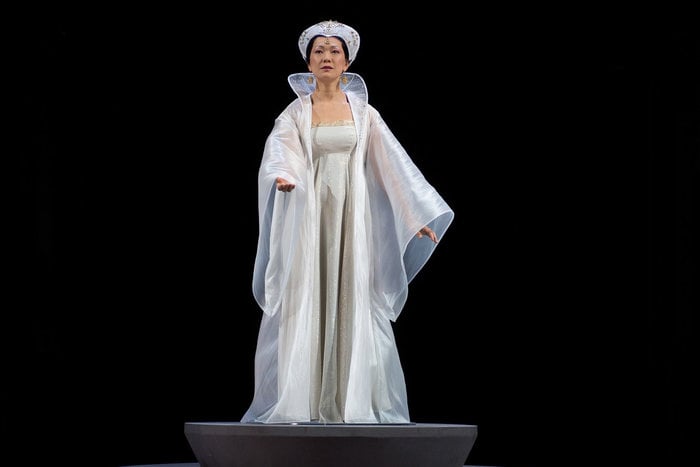 Why seek out examples of representation in art and culture for my kids as if their lives and identities depend on it? Because I'm convinced they might.
I was nine or ten years old when I saw Twelfth Night—my first Shakespeare play—at the Oregon Shakespeare Festival. By then I knew what a protagonist looked like (white, thin, conventionally attractive), and I knew I was supposed to care most about the talented and golden-haired young woman playing both Viola and her twin brother Sebastian. But the actor playing Olivia happened to be Asian—the first Asian actor I had ever seen onstage, and one of precious few I'd noticed anywhere. Regal and beautiful in her long black dress, I watched her sweep across the stage with a sense of wonder and expanding, exciting possibility I didn't yet know how to name.I like to refer to the OSF as "my hometown Shakespeare festival," even though Ashland, Oregon is technically not my hometown, just near it, and when I was growing up my family could almost never afford tickets. Last year, when Julie Cortez in the OSF communications office connected with me via the sorcery of Twitter, I was already planning a summer visit home and seized her offer of complimentary tickets with a flurry of grateful exclamation points. Then I wondered: Should I take my kids to the theatre, too? My then-five-year-old was too young, I decided, and would fall asleep an hour into the play. But my eight-year-old was only a year or two younger than I had been when I was introduced to Shakespeare; she'd been reading chapter books since kindergarten; she could probably infer a great deal, even if she missed a lot of the dialogue.As I clicked through the season's offerings online, I found myself reading with an eye toward which of the productions might be, if not kid-friendly, then at least kid-accessible. The image for The Winter's Tale immediately caught my eye: Queen Hermione, half herself and half in marble, a statue blooming to life. This Hermione, I saw, was played by a Korean American actor named Amy Kim Waschke. The production, directed by Desdemona Chiang, was described as The Winter's Tale "from an Asian and Asian American perspective," and the cast featured Asian American artists in a majority of the lead roles.I felt sure my serious, bookish older child was enough like me to enjoy her first Shakespeare play. I talked with a friend back home who'd already seen the production; he assured me there was nothing in it an eight-year-old couldn't handle. Maybe warn her about the bear? he suggested. My mother asked why I didn't just take her to see Twelfth Night instead.Of course, I thought, I could do that; Twelfth Night is livelier, funnier, and there are no bears. At first blush, bringing an eight-year-old to one of William Shakespeare's quirkier plays in an effort to help her see herself, an Asian American girl, in popular culture did seem a rather odd decision. But then I remembered the flash of delighted surprise I felt when I saw my first Olivia: the same surprise I felt, still feel, whenever I catch a glimpse of a fellow Asian in a place I did not expect.*Thanks to the books I read and the shows I watched as a kid, I was convinced that whiteness was practically a prerequisite for agency, adulation, protagonism in a story. Now that I'm a parent, I sometimes wonder if that's what my kids will think, too, despite everything we tell them to the contrary. Sure, it's a little better than it once was, but pop culture is still so lacking in the diversity—the reality—kids deserve. What and who does my daughter see reflected most often in the novels she devours? How often do my kids find themselves in the media they consume?Last year, when the hashtag #WhitewashedOut drew attention to controversial film casting decisions and the still-sorry (if slowly improving) state of Asian American representation in pop culture, I tweeted something about how I wanted better than this for my children. I'm an adult, after all; I can deal with a degree of invisibility—I'm used to it. But children need and deserve to feel important, to feel seen. My tweet, which truly seemed like the most innocuous, unassuming thing I could have contributed to the discussion, led to me blocking racist abuse for days and garnered me my first Twitter death threat.I get tired of thinking about this, tired of talking about it, tired of the rage I encounter when I do. Occasionally I give up on searching for new movies or shows for the kids, which is why we watch Moana and Big Hero 6 (still the only movie my children have ever seen that features a multiracial Asian kid like them) over and over and over. I keep a list of Asian American children's book authors, and pester friends for recommendations—bonus points if the stories don't all revolve around cultural conflict or racial trauma. I buy every book I can find with an Asian American girl protagonist. For all my effort, it still comes to probably less than one percent of what my kids read.Perhaps it's not so surprising, then, that when I had the chance to take my daughter to see a company teeming with Asian American Shakespeareans, I grabbed it—even if it was "too weird" and "too old" for her; even if the original source material wasn't written with her in mind at all. She didn't know anything about the play, but she knew she would get to stay up very, very late, so of course she wanted to go. I bought her an abridged version of The Winter's Tale written for children, dreamy fairy-tale illustrations filling every page, so she would go in with a basic grasp of the plot. She might not know Shakespeare yet, I thought, but she would—she'd be assigned his plays in school and see them performed onstage, on film. And now she would always be able to look back and recall that the first time she ever saw a Shakespearean play, many of the people bringing the story to life before her eyes were Asian American. Just like her.*Our seats were just eight or ten rows back in the open-air Allen Elizabethan Theatre. My daughter and I dressed up for the play—she wore a new navy-blue dress with white polka dots—though it was southern Oregon and no one cared what we wore. I bought popcorn and cookies and bottled water from the concessions counter, and the two of us snapped selfies while waiting for the trumpet fanfare that would announce curtain time.The first time my daughter tugged my sleeve was when the girl playing Prince Mamillius (Naomi Nelson) appeared in the first scene; though my daughter knew the prince's fate, she was still so excited to see this child actor around her own age, who actually resembled her a little, running around onstage in costume. She nudged me again when Paulina (played Miriam A. Laube) let loose, upbraiding King Leontes (Eric Steinberg) for allowing his jealousy to destroy his family—What studied torments, tyrant, hast for me? My daughter could tell it was an important scene, but couldn't follow the dialogue. "She's saying that he's a big jerk," I murmured. "Now she's listing all the reasons why he's a big jerk."From the high drama of Leontes's rage to the depths of his grief, we watched for the revelation of Perdita, her restoration to her family. I don't go home often, so for me it was Perdita's absence and her strange homecoming, accidental and unlooked-for, that resonated more than anything else. In our production, Perdita was played by a wonderful actor named Cindy Im, whose singing talents were on display during a Bohemian hoedown scene (this was likely the only production of The Winter's Tale to ever feature a hoedown). Just as she did for Mamillius and for Hermione, my daughter perked up during all of Perdita's speeches and songs. Later, she would tell me Perdita was her favorite.As we watched actors of three different generations portray mother, father, daughter, and little son, I tried to remember the last time I saw so many Asian American women in a single work. After a while, though, I realized I was focusing less and less on the fact that they were Asian. It wasn't that I stopped noticing or caring. But after the initial surprise wears off, seeing so many Asian American actors at once becomes utterly unexceptional. They simply are their characters, as all skilled actors are when performing; their presence makes a perfect kind of sense. As we watched not one but so many Asian American artists command the stage, feuding and scheming and falling in love as great characters do, it made me wonder why something so easy has to be so rare.Stars shone high above the stage by the time the company took their bows. My sleepy child told me that she didn't believe Hermione was alive all along, in hiding and pretending to be a statue. She thought the queen had died, and then been revived by magic. "You said this story was kind of like a fairy tale," she said, "and in fairy tales, magic isn't strange at all. It's just normal."*"I feel there are two distinct parts of myself, an American me and a Chinese me," says Desdemona Chiang, who directed the production of The Winter's Tale my daughter and I saw at OSF. She was born in Taiwan and moved to the U.S. at age three, and describes her upbringing in southern California as "a classic hyphenated experience." "When I was thinking about The Winter's Tale, I kept thinking about these two places, Sicilia and Bohemia, how the play is really about dual cultures, polarity—cold and warm, kings and peasants," she tells me. "I thought, what if we add East and West?"In the production, Bohemia is a multicultural New World immigrant utopia, and Sicilia is "a kind of Asian Pangaea" represented by a diverse group of Asian American artists. "When you cast an all-white cast, you're casting a racially specific show, too—we just don't think of it that way because we've normalized whiteness in this country," Chiang says. "With race-conscious casting, like we had, we're not ignoring race. We had all these different aspects of Asianness in the company: a Korean Hermione, Korean and Filipino lords, a South Asian Paulina. So Asian American identity, the nuances of diaspora and migration—all of these topics were part of the conversation with the company from the beginning."It was important to Chiang to have a predominantly Asian American creative/design team as well, including dramaturg Gina Pisasale and costume designer Helen Q. Huang. "Representation is about the bodies on the stage, yes, but who makes the choices about what plays to produce in the first place? Who's directing, who's designing the sets and costumes, who's doing the casting?" For Pisasale, it was the first time she had been in a room with so many Asian theatre artists. "The joy in the rehearsal room was real," she says. "Beyond telling the story, many of us were also thinking about our own relationship to our history and our Asianness and how to bring those things into this production."When I tell Chiang how thrilled my daughter was to see Perdita and Mamillius, she says she had a similar experience attending a high school production of Twelve Angry Men. "It was Twelve Angry Jurors," she explains, "because there were also girls in the company. The lead juror was a young Asian woman. And I had this amazing moment: 'oh my god, someone who looks like me is playing this important character onstage.'"Chiang and Pisasale highlight the importance of supporting Asian American creators and playwrights and ensuring their works are part of the theatre ecosystem. Yet as Pisasale points out, presenting an iconic work of Shakespeare's from an Asian and Asian American perspective can help poke holes in the very idea of "the Western canon" and what it means—and that such interrogation is a good, even necessary thing. "Making these bodies visible onstage is a huge political and artistic step forward," she says. "What I always think, and what I think about even more since the election, is the larger global and national and local context for what we see onstage. When you're asked to bring your full self to an artistic collaboration, instead of only the Asian part or only the artist part—there's something liberating in that. From the audience perspective, it's important because of possibility: This wasn't possible before, and now it is, and we go from here. Your daughter's experience is why it's important."*There are so many different types of inheritances; one I still hope my children can somehow sidestep is the void, the frustration of desperately searching for yourself, or people like you, in a cultural landscape that does not seem to be for you. And what does it say about you, about your worth and your importance and the possibilities open to you, if you can't find yourself at all? Something I think about, often, as I watch my multiracial Asian American kids growing up in Trump's America: There are millions of racist people in this country; millions of reasons for them to want to be white. Against the current political backdrop, my kids are already observing, acquiring so many products doled out by Hollywood, book publishers, the media—products full of insidious and unsubtle messages about what and who is most important, desirable, praiseworthy. My older daughter is well aware of precisely who this administration stacked with grade-school bullies views as worthwhile, "real Americans."I worry a little more these days because my children aren't white; I also worry because one day, regardless, they could still attempt to seek the privilege and safety of whiteness—or as much of it as the white people around them will allow. It's not a choice I'd ever want them to make. But I would not have to ask why they made it.I don't know if my urgent attempts to find them the stories and examples I never had—even if there still aren't enough of them—will make any kind of difference at all as they grow and learn who they are and where they belong. I don't know how much I can help them feel important, seen as they are, without limitation or a care for other people's biases. But I know I will continue to seek out these examples of representation for them as if their lives and identities depend upon it, because I'm convinced they might.I'm still glad that, from now on, when my daughter thinks of Shakespeare, she'll be able to imagine Asian American players. I will always remember the Olivia I watched, years ago, in such thrall; what it meant to see someone who looked a little like me sweep across the stage wearing a gorgeous costume, speaking beautiful words I barely understood, on her way to securing her love and her due. As my bibliophile daughters grow up, as they go on their own pagebound adventures, I want them to believe that these works of art and imagination belong to them as much as anyone else. I want them to be able to envision stage after stage, world after world of people they, too, can become.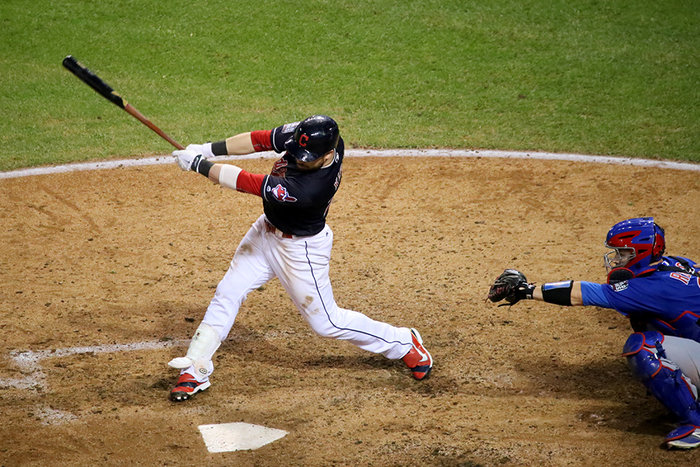 The Cleveland Indians are young and robust, but in a part of America increasingly known for stories about the ravages of opioids, not even baseball is quarantined from issues of health care.
Paint the Corners is a monthly column about baseball.On the day before the All-Star break, the Cleveland Indians played their first Sunday night home game in eight years, and under very different circumstances than the previous one. The Tribe of 2009 was on its way to losing nearly 100 games; the 2017 Indians are defending a pennant after an agonizingly close World Series, their first since 1997. They improved more than the Cubs in the offseason, too, adding Blue Jays tater-specialist Edwin Encarnación to a lineup that lacked only for power. And after a 28-29 start, Cleveland finally clicked into gear over the last month. They entered the Sunday game at 47-39, good enough for a 2.5-game lead in the AL Central, and were set to send three starters and two reserves to Miami's All-Star field of dreams, a tie for most of any team.O Cleveland! The news gets better. Other than season-ending elbow surgery for pitcher Cody Anderson, the Indians have been lucky, injury-wise. They are what every baseball team—indeed, every human being—wants to be: young and healthy. Take it from star second baseman Jason Kipnis, who told the Player's Tribune that he emotionally recovered during the offseason by remembering, "It'd be one thing to lose a World Series like that with a team of mostly older guys or players who were about to become free agents… But it's different when you're a younger team, or when you're actually in the process of adding pieces for future seasons."During that Sunday-night game, Jim Rosenhaus, lead broadcaster for the Cleveland Clinic Indians Radio Network, agreed: the future is bright. Rosenhaus spent long stretches of the early innings admiring the team's collective youth and the strength of their farm system. In his perfectly calibrated baseball-man timbre, Rosenhaus assured his listeners: "Lots of reasons to feel optimistic in Northeast Ohio."That must be a relief to hear, since Northeast Ohio, the purplest region of the country's most crucial swing state, is more often embroiled in one political argument or another. Cleveland and environs have been held up as the capital of Rust Belt decline for decades now, leading to outsize commentary on every factory closing. And increasingly, the region is best known as the setting for nightmarish reportage about the ravages of opioids. According to the Plain-Dealer, "this year, 860 overdose cases are predicted in [Cuyahoga] county," where Cleveland is the county seat, "a 152 percent increase since 2013 and up from roughly 600 cases last year." Mother Jones reports that in Ashtabula County, about 50 miles east on Lake Erie, "the number of children in court custody quadrupled from 69 in 2014 to 279 last year," largely from parental overdoses and rehab stints.Almost exactly a year ago, Donald Trump told a Columbus audience that he felt their pain. "I'm going to stop it," he said of the opioid crisis, "We're going to spend the money, we're gonna get that habit broken." I doubt he's read the health care bill that colloquially bears his name, but the first Senate version of Trumpcare infamously cut almost $800 billion from Medicaid, which treats about 30 percent of the country's addicts and provides health insurance to about one-fifth of Ohioans. Medicaid also supplies about half of the state's prescriptions of buprenorphine, commonly used to treat opioid addiction. Senator Rob Portman was skeptical of that bill out of concern for its effects on people with opioid addictions in his state, but Mitch McConnell appears to have wooed him with some dedicated, if insufficient, funding for the issue in the newest version. For suckered Trump voters in Northeast Ohio, it's apparently all too true that "nothing is given."Residents of the Forest City haven't taken this in stride. Protesters have swarmed all of Portman's offices throughout the state, including the one in Cleveland, and one advocacy group, UltraViolet, even got a plane to fly over an Indians game in June, trailing a banner that warned: "SENATOR PORTMAN: TRUMPCARE HURTS WOMEN."The Indians, as one would expect, haven't touched this topic; what sports team could? And fun as they are to watch on the field, the Indians aren't the overtly lovable or personality-driven kind of great team. Their players aren't known for big statements or flashy wardrobe choices. The franchise stud is comically stoic ace Cory Kluber, whose face is so inexpressive he could pass for a Guardian of Traffic on the Hope Memorial Bridge.But nothing, not even baseball, is fully quarantined from health care in this part of Ohio. Recall that Jim Rosenhaus's employer is sponsored by the Cleveland Clinic, one of the premier medical facilities in the world and one of the city's main economic engines. With annual gross revenue of $9.14 billion and recent expansions to Florida, Toronto, and Abu Dhabi, the Cleveland Clinic is arguably the best-known ambassador for the city's name besides LeBron James. Their success is so great that Trump invited CEO Dr. Toby Cosgrove, who presided over the international expansions and boosted the Clinic's revenue, to join a business council that also includes Jamie Dimon and Disney chief Bob Iger.Cosgrove has been publicly critical of this year's GOP efforts to repeal and replace Obamacare, though he has delicately avoided full-throated endorsement of the ACA as well. His association with the president has drawn widespread rebuke, especially after one of his own doctors was prevented from reentering the country as a result of the Muslim ban. Cosgrove announced in May that he is stepping down from his role at the Clinic, though he will remain an advisor to Trump. He leaves behind a business that is monumentally wealthy and growing, serving a community whose efforts to fight an epidemic are being endangered by men who will never lack for medical care in their lives.*At that Sunday night game, the Indians were missing one crucial part of their personnel. Manager Terry Francona was recovering from a coronary ablation to correct an irregular heartbeat. The procedure was performed (where else?) at the Cleveland Clinic, and though everything went as planned, he stayed at home through the All-Star Game to recover.Francona is a delight, one of the most colorful and respected managers in the game. He's also celebrated for his famously unhealthy appetites, from a daily mouthful of tobacco that has claimed at least one of his dental crowns to a propensity for late-night sugar binges that would shame a stoned OU freshman. There's no reason to think that this recent heart problem resulted from his room-service habits, but Francona treats his teeth and stomach with a jolly abandon that only a rich man can manage.In a rightfully renowned essay on the relationship between poverty and dental health, Kansas writer Sarah Smarsh notes that nearly half the U.S. population lives without dental insurance, and those that have it usually forego treatments anyway because of high premiums. In the course of her own working-class childhood, she was warned to brush every day and never eat candy. "My family's distress over our teeth—what food might hurt or save them, whether having them pulled was a mistake," she writes, "reveals the psychological hell of having poor teeth in a rich, capitalist country: the underprivileged are priced out of the dental-treatment system yet perversely held responsible for their dental condition… Often, bad teeth are blamed solely on the habits and choices of their owners, and for the poor therein lies an undue shaming.""Privileged America, ever striving for organic purity," Smarsh continues, "judges harshly the mouths that chew orange Doritos, drink yellow Mountain Dew, breathe with a sawdust rattle, carry a lower lip's worth of brown chaw, use dirty words and bad grammar." I'd only add: unless those mouths are in a major league dugout. Fewer players may dip these days, and MLB has caught on to the training benefits of dietary nutrition, but baseball has always been a sport that celebrates regular-guyness and even unhealthiness. Years of steady sunflower seed and chewing gum consumption—not to mention daily Gatorade intake—would seem ill-advised for people in any other line of work, especially anyone without the money for a dentist. Certainly there are many people who listen to the Cleveland Clinic Indians Radio Network who couldn't afford to be treated there. Certainly there are listeners who don't have the security to gobble ice cream and Skoal with impunity. Bad habits aren't cute affectations when the consequences might bankrupt you or worse.Whatever their coverage level, anyone listening on Sunday night heard Kluber pitch a disappointing game, walking three Detroit Tigers in only five innings while ending his streak of ten-strikeout starts. For the second game in a row, his offense fizzled behind him, and eventually the team took their fortieth loss, 5-3. A disappointment, but no matter. The Indians have something no single setback can erase, something enviable and rare, especially in Northeast Ohio: optimism for their long-term health.
The specific way men interview women (5:05), Rory Gilmore, journalist (17:17), and the Avril Lavigne riots of 2021 (48:27)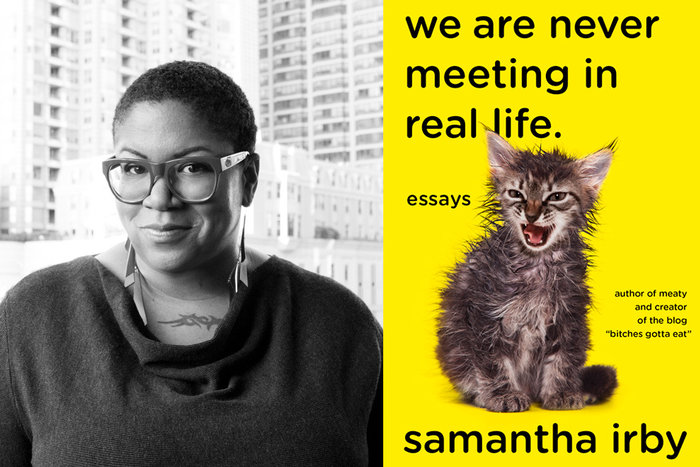 The author of We Are Never Meeting in Real Life on being a New York Times Best Seller, ordering off the dollar menu, and pickling. 
The fallacy about reading a (great) collection of personal essays is that you think you actually know the person who wrote them in an intimate way. In reality, what you have is a sense of someone, a few good stories and a narrative the writer is choosing to present. Even still, when I met Samantha Irby, author of the New York Times best-selling We Are Never Meeting In Real Life, a few weeks ago in Chicago, I did somehow feel like I knew her. Maybe that's because her second essay collection is filled with stories both embarrassing and sweet: anecdotes about dating men who treated her like shit, her father's physical abuse, and perhaps her best work, pooping her pants inside some dude's car while in college.But even if you don't know Irby from her books, you might know her from her popular blog bitches gotta eat, where she writes in lowercase only, "if the hotdog-scented thigh meat wafting up from the sun-dappled sidewalks of my fair city are any indication, SUMMERTIME IS FINALLY UPON US." And in addition to two books, a prolific blog, and the only good Facebook page known to man, FX is developing her first book Meaty into a half-hour series with Jessi Klein and Abbi Jacobson.She's busy, but she did, somehow, find time to let me bother her with some questions.*Scaachi Koul: SAM. HI. It's me, Scaachi. Do you remember me?Samantha Irby: Kind of...? I mean, I think so? You're the one with the glasses, right?Sufficient memory. The last time I saw you, I bought a copy of your first book, Meaty, and you told me not to because you said—and I think I am recalling this correctly—it is garbage. It sounds like you don't feel too hot about your first book. Why? I always hate everything I write as soon as it's finished, especially once it's published and there's no chance to go back and fix it, make it better. I am also very uncomfortable looking back at older versions of myself. Everything embarrasses me, all the time. And there's never a moment that I can look at something I've written without thinking, "That could be funnier. You could have used this word instead of that one. How could anyone have ever published this."I have an amazing opportunity, though: Vintage just bought Meaty and they're gonna let me make a few changes to it and rerelease it in the spring. I'm sure the minute it's published I'll be like, "UGH STILL TRASH WTF," but for now I'm feeling hopeful about it. I'll send you a copy with a note that says "less garbage-y than before."Okay, thank you, that would be an honour to receive. Your second book, We Are Never Meeting In Real Life, hit the New York Times Best Seller list! I remember reading an interview with a bunch of stand-ups who talked about going on late night television, thinking it would change their lives, but the next day they just went back to normal. Has getting on the list changed your life in any tangible—or intangible—ways? Do you feel very powerful now?It hasn't changed my life in the least bit. Wait, let me rewind—my agents and editors are really happy? And among a very small group of artists and writers, I've achieved some kind of brag-worthy accomplishment? But, like, the barista at the coffee shop isn't screaming, "CLEAR A PATH FOR THE NEW YORK TIMES BEST-SELLING AUTHOR" when I walk in. As a matter of fact, that dude is like, "Yo, is your card actually gonna go through today?" Because the realest deal is that this isn't the kind of distinction that comes with a cheque. As a matter of fact, I'm gonna make a T-shirt that says, "New York Times Best Seller ordering off the Dollar Menu." Or, "New York Times Best Seller and just negotiated for a cheaper cable TV package."As for my newfound power? Let's talk after we see what sort of ridiculous shit I can insert into my next book contract. I don't even give a shit about the money. Let's see if I can work "Do a tour of my friend's houses" in there.Okay, this is the most important question of this entire interview: why do you like writing about poop so much?I wish I didn't have to. But having IBD [Inflammatory Bowel Disease], for me, is like carrying an obnoxious toddler around with me all day, every day. "Is it too hot for little IBD? Is IBD gonna give me a problem sitting through this three-hour movie? What can I do to settle IBD down during this flight? Don't eat that near IBD, she's allergic!!" It's exhausting to spend so much time thinking about my guts, trying to anticipate what's going to set it off and ruin my life for an afternoon. I'm always thinking about what the bathroom is gonna be like, or how many hours the road trip is gonna take, or what new food might have a previously unknown trigger. But I always want my writing to be useful, and if I didn't get emails from women with Crohn's thanking me for my candor or women showing up to my readings crying because they can read about someone else's struggle with not being able to just, like, spontaneously dine, I wouldn't do it. Even though there are now commercials for diarrhea medicine on during the evening news there's still a huge stigma around the #2, it's still awkward to announce to someone you want to have sex with later that you've gotta take a shit in the middle of a date, and if my talking about it helps free some women even a little bit from the shame surrounded a perfectly natural function, then I'm gonna keep doing it.What's the worst question you keep getting on your book tour? Is it this one?No, this is the best one, duh. The worst are probably questions about my wife's kids, because I have to keep giving the same non-answer that says "I'M NOT GONNA TALK ABOUT THIS" without being quite so blunt. I never want to make anyone feel bad and I understand the fascination with my life, so I always jokingly dance around it, but yeah—if no one would ever refer to me as a "parent" ever again that would be great.Well, forgive me, but speaking of your life, how long have you been in Kalamazoo? Do you like it? I know you used to live in Chicago so I am having trouble imagining you doing stuff in Kalamazoo. I feel like there's a lot of fruit picking involved.My wife picks a lot of fruit but that shit feels too much like slavery to me so no thank you! So I'm from Evanston, a suburb of Chicago where John Cusack is also from, and Kalamazoo and Evanston are super similar: lots of natural food stores and well-meaning whites. So I don't really feel like a fish out of water because I already knew what teff was before I moved here a year ago.This sounds so stupid and I keep saying it, but the biggest adjustment is not having things available to me at all hours of the day. I mean, if you were hungry at 2 a.m. on a Tuesday in Chicago, I could tell you where to get food from. Good food, too, not just some lukewarm trash from a gas station. That's just not a thing here. If you want something, you have to get in your car and go get it, during business hours, and probably not on a Sunday.A few months before I left Chicago, my beloved television shorted out and because I can't spend even a minute without a television in my home, I Amazon Primed a new one that was delivered within two hours. This is exactly what the fuck technology is for! I'm not scared of the future if it means on-demand electronics delivery! But that is not my life now, now my life is figuring out which farmer has the best carrots for this pickling project I'd like to start. And I don't hate it as much as I expected to, at least not until I go to a city where bike messengers will deliver doughnuts in the middle of the night and there's an Apple store. My tombstone is gonna say, "Here Lies a Bitch Who Loved Convenience."I am very, very impressed that you've maintained your blog, Bitches Gotta Eat, while writing your book(s), and while doing a book tour. Is there something about blogging in particular that keeps you coming back to it? I feel like I've bailed on so many of my blogs but yours has this amazing velocity to it that you don't see often, and certainly not while creating other work at the same time.You know what's hilarious? If I don't blog for a long time, which I feel like I haven't because I'm busy saving my best material for interviews like this one, people will tweet or email me like, "What's up bruh, are you ever gonna blog again?" And my kneejerk reaction is, "WHAT THE HELL DO YOU WANT I JUST WROTE A DAMN BOOK." I don't even have ads on my blog! Like, it's a free thing that's actually free that makes me zero money! There are eight years' worth of archives! Reread that old shit!!But I don't take anyone's support or interest for granted. I'm also the kind of person who immediately feels ashamed and like the biggest letdown human, so then I scrounge up something to write about while apologizing profusely and vowing to do better in the future. I feel like the last person on the planet with a blog, me and The Bloggess, but I don't know when I can end it. Especially since, and tell me if you feel the same way, I know that I have a product to sell? And even though it's gross and I don't really do it a lot, I need to at least maintain this outlet to peddle my wares? How do people who write books sell books now? I'm not doing videos or Snapchatting or whatever, so I guess until I'm done writing books I gotta dredge up shit for this blog? But not the super good shit, because I need to save that for a book?! The real answer is that I hope I just drop dead in the next couple years so I don't have to ever hear the words "branding" or "sales" ever again.At least we have your tombstone sorted out. When we last saw each other, we talked about our shared affection for makeup artists on YouTube. How did you get into beauty vloggers? Who do you think is the best and the worst? (Manny MUA is the worst, by the way.)MANNY MUA IS MY FAVORITE, SHUT YOUR IMMACULATELY LIPSTICKED MOUTH.I had no idea they were even a thing until a couple years ago when my friend Stephanie, who is the kind of beautiful creature who does a razor sharp winged eyeliner just to go to the grocery store, casually asked, "Have you ever heard of Jaclyn Hill?" And I hadn't, but I'm very, very into activities you can participate in alone in the dark in the comfort of your own home, so I watched some cut crease eyeshadow tutorial later that day and I was hooked. I watched almost every one of her videos, then I started watching Manny (shut up) and Jackie Aina and Nicole Guerrero and Jordan Hanz and Patrick Starrr, and basically these people are a regular part of my life now.I'm not sure I can really articulate their appeal to me, but I think it's equal parts straight up awe at the skill and artistry, the soothing effect of listening to funny, beautiful people with nice voices talking about camouflaging undereye circles, and the belief that I too could look this amazing if I just applied myself. Oh and also had the patience to properly blend a cream cheek contour. I love makeup but I've never figured out my right shades or whatever, and let's be honest, where do I even go that would require a brow bone highlight!? Beauty vloggers are my house flippers. There is no worst one, especially not Manny how even dare you, but my absolute favorite is Patrick. He looks like an exquisite painting.Something I really loved about your book that I haven't seen done this successfully is that each essay feels like a brief, wonderful chat with someone you really like spending time with. I feel like that kind of writing requires a tremendous amount of restraint. Was it intentional that you wanted to keep the essays short? Did you aim to have them feel almost conversational?Okay, so, here we go again, but my approach is always to make my essays poop length. For a couple reasons: one, it's just practical. I understand that between Instagramming cute dinners and bleeding the planet's resources dry, people don't have a lot of time to devote to sitting down with whatever musings I have about my butthole, but everybody poops and most people like to keep a book handy for the toilet, and six or seven pages is just enough time to be entertained while getting your business done without worrying about your butt falling asleep. Same goes for a subway commute or keeping it on your bedside table—I know I've got a handful of pages in me before I pass out on top of the book, creasing it into oblivion, and I assume other people are like that, too?But, two, I sometimes feel like I am not smart enough to not lose my way when my pieces get too long. I'm good at rambling and taking a circuitous route to get to the point, and the more words there are, the more meandering I do. That's no good.Let's end this with my favourite question to ask other writers: what's your least favourite book?I really hate saying this because I read in an article that Barack Obama loved it and it was his favorite book of whatever year it came out but, goddamn, Fates and Furies really baffled me. I'm pretty sure it won a National Book Award—I could Google but I refuse11Editor's note: It was a finalist. Also, it was very good.—and I wanted to love it because so many smart and interesting people said they loved it but the entire time I was reading it I was like, WHY. I'm sure it's brilliant and that I'm actually too stupid to understand why but as soon as I finished it, I displayed it prominently on my shelf (I need to feel like people are impressed by my choices) and vowed to never touch it ever again.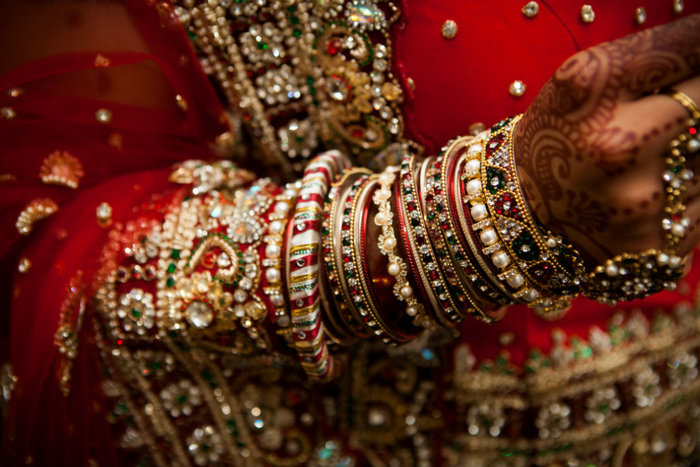 When I learned that the jewelry my family had given me over the years was a morbid kind of safety net, I came to dread my future every time I put on a piece of gold. 
India is the largest consumer of gold in the world. It works as the counterweight against the constant rise and fall of the rupee. Gold is a major cultural and social cornerstone: We wear gold to weddings and poojas, we give gold as gifts for newborn babies and newlyweds. When Indian businessman Datta Phuge wanted to show off his wealth he did it by ordering a custom gold shirt, worth 12.7 million rupees, or $240,000. It held 7.3 pounds of 22 karat gold and contained 14,000 faceted pieces. Three years after he made headlines for his shirt, he was beaten to death by 12 men over a money dispute. If the country's love of gold is on one side and its poverty is on the other, violence is the cruel spectre flipping the coin.Gold is my family's favorite gift to give. When my mom was pregnant with me, aunts and grandmothers would send her gold coins via friends visiting America. Every year on my birthday, I'd receive a custom charm or heirloom bangle. All gold. It didn't take long to amass a small treasure trove. Tiny gold statuettes of deities strung along delicate chains, a series of pendants twisted into the shape of an om. Gold earring studs with diamonds I'd never be old enough to wear. Rings wrought for baby fingers.In the decade between the ages of 4 and 14, the last thing a girl wants is solid gold jewelry from the Motherland. Little girls want the new mermaid Barbie doll whose hair changes color in water, or they want that Harry Potter book the library never has, or they want pink plastic jewelry that goes with everything. They don't want a pair of gold dolphin-shaped earrings which will be whisked out of their hands and put "in a safe place" as soon as Kavita Massi is done waiting for a reaction.This jewelry was always out of bounds—I only ever saw it when someone was getting married. These pieces felt more like a gift for my mom than me. Sometimes she even wore the earrings to parties, fuelling my conspiracy theories that this was all a racket for the older women in my family. I had to wait till I had all the spitting venom of a teenager before I asked her when I'd get to keep the jewelry myself, and why everyone insisted on giving me heavy gold pieces that were at least 30 years out of fashion."It's for your dowry," she said, with all the succinctness of a woman practiced in dealing with teenagers."My dowry?" I spat. "What do you mean my dowry?"*In 1961, India passed the Dowry Prohibition Act. It made demanding or giving a gift "as a consideration for the marriage" illegal. You couldn't buy or sell women, the government decided. But whatever they said on high, what happened in the village between families could never be so easily codified—you cannot simply say "no more" to tradition.While women are handed over along with new TVs, gold watches, and cash, they also continue to die in the mad rush for dowry payouts. The Indian National Crime Records Bureau determined a woman was killed every hour in 2012 because of dowries. These "dowry deaths," as the media called them, happen when the groom shakes the bride's family down for more money. Or, grooms simply kill off their brides to marry again and receive a new dowry.At 13, I knew dowries were illegal and dangerous. In my pre-teen mind they were synonymous with death. They were the epitome of sexist injustice. So when my mother mentioned my dowry, a chill snaked down my back and made my hair stand on end. I was raised thoroughly American, I was not a statistic from the Subcontinent."What do you mean dowry, mom?" I repeated, because she had gotten distracted chopping vegetables for dinner."I mean, your Nani and Dadi are giving you jewelry to keep in your dowry," she said, referring to my maternal and paternal grandmothers. "When you get married, you'll take it all with you to your new house. This way, the jewelry remains yours. And," she said, sliding a cutting board full of carrots into the frying pan, "if something bad happens, you can sell the jewelry to take care of yourself."*My dad's dad, my grandfather, brought his young family to America after receiving a placement at Texas A&M University. He and his skills were being imported from India to work in the growing fuel industry. It was the early 1970s, Asian immigrants were being given permission, for the first time in decades, to make a home in America. Everything was about to fall into place.Only it didn't. Instead of living in the lap of promised luxury, my dad and his siblings grew up in Houston's working class neighbourhoods. They knew few Indians besides themselves, so they acclimated and assimilated to those that assimilated before them.By the time my parents were married and I was born in the early 1990s, my dad's family had reached a sort of equilibrium—they operated a video rental store that brought in some money. My grandmother probably spent the most time out of all of them in that store, talking to customers and stocking shelves. It was there that she saw her first nameplate necklace on a Mexican woman who had walked into the shop. Her gold pendant, with its dainty heart and etched face, seemed so delicate and charming to my grandmother. So she got one made at the local Indian jewelry store with my name. It was one of the first pieces added to my dowry.I asked my grandmother why she gave gold so freely to her granddaughters, even when she didn't have much money herself. "It's for security," she said. "It's just what Indian people do." I pressed her. Did she grow up hearing horror stories about women ending up in bad marriages and needing this sort of security? No, she replied, but this is just in case.I was raised with a fear of men, strange and familiar. "Never be alone with a man," my mother had been telling me since I was small, "unless I tell you it's okay." Stranger danger was always a concern for my young parents, who were still going to school when I was born and had to work all day when I was an infant. We would practice how to avoid being pulled into cars and the right questions to ask men who said things like "I lost my puppy, can you help me find him?" or "I'm a friend of your parents, they sent me to pick you up from school." Law & Order: SVU was often playing in the background in the evenings, and my parents would use its storylines to ask me and my brother questions about dangerous encounters we might have had. At a certain point, talking about abuse like this stops becoming an issue of "if" and becomes a "when."When I learned that all the gifts I'd been given over the years had a morbid intention, it felt more than ever that it was only a matter of time before I'd be harmed or worse by a man. In this case he'd be my husband, not a stranger. Confronting the fact that my family was preparing me for the worst meant thinking about this very possible, very real future every time I put on a piece of gold. I'd be getting dressed for my favorite cousin's wedding and thinking about how my own might be the worst mistake of my life.*The culture of women in my community is double-edged: there is a lot of talking behind hands, pursing of lips, public shaming for unmarried or never-pregnant members, but there are also unspoken laws of protection.We don't always call feminism by its name, but it's still there on the outer edges of what's expected of us. Sometimes feminism feels completely absent from a situation, as if we all forget that we too are women when we demand tea be served and good appearances be maintained. But we still err towards protecting each other.As the Pakistani-British feminist thinker Sara Ahmed writes in her essay "Feminist Aunties," feminism is not an inherently Western concept. "It might be assumed that feminism travels from the West to East. It might be assumed that feminism is what the West gives to the East. That assumption is a travelling assumption, one that tells a feminist story in a certain way, a story that is much repeated; a history of how feminism acquired utility as an imperial gift," she says. She talks about how her aunt Gulzar lived and taught feminism within the confines of Pakistani culture. Even when marriage was the norm, Gulzar side-stepped the expectation. She spoke confidently when she wasn't expected to. And she owned herself. It was Gulzar's inexplicit feminism that was handed down to Ahmed. Feminism didn't come in a textbook.For my grandmothers, giving me gold as an investment in my future safety was their feminism. This is how they maintained a matriarchy in a strongly patriarchal world.My grandmother on my dad's side didn't have a dowry. Her father and his friend, my grandfather's father, set up the match and got them married in the space of a few months. My dad calls it a "one rupee wedding," meaning everyone was broke and it was done quickly and cheaply. When she gives me gifts, like the shell she brought back from Aruba or the table runner from Hyderabad, I think about how my dad and his siblings were on welfare during their early years in this country. She went from having nothing to making sure I had something, if I needed it.I have a dowry and a small fortune of personal wealth because women before me didn't. My teenage rage over having a dowry has settled into a sort of ambivalent quiet. Most of the pieces live with my mom in a series of scattered safety deposit boxes, but there are two that I do keep with me. A pair of gold hoops—baliyon—that my mother bought me, and that gold nameplate from my grandmother. Putting on my baliyon and nameplate are consistent acts of validation. They pull together a lineage of women who are scattered across the world by preference and politics. They remind me that strength is imbued in everything.I hope there never comes a day when I'll need to dip into my gold savings, but I can't deny that it's comforting to know that it's there, just in case.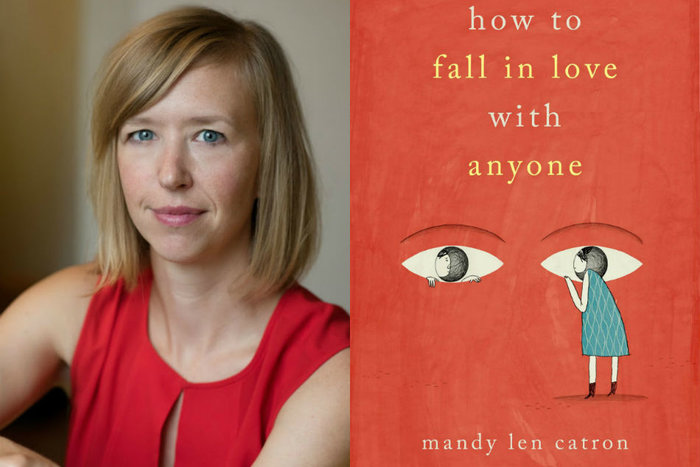 The author of How to Fall in Love with Anyone on Master of None, the need for more diverse love stories and being skeptical of gut feelings.
In January 2015, Mandy Len Catron wrote an essay for the New York Times about falling in love with an acquaintance using a 20-year-old psychology experiment. Participants answer 36 personal questions and then stare into each other's eyes for four minutes. Or at least that's the short version of the story that went viral. By the end of 2015, it was one of the NYT's most read stories of the year. Catron's love life became public knowledge, with strangers nosily inquiring if she and the man she'd written about were still together, if they're going to get married and have kids. Catron understands why people ask for the simplified account—people want neat and tidy romantic fables where love plays out in predictable ways. The longer version of the story, which Catron details in her debut book, How to Fall in Love with Anyone, actually happens over the course of a few years and is much more complicated than she had word count to outline in the original piece. Told through a series of personal essays, Catron explores her own perceptions of love and how they were shaped by her childhood in Appalachian Virginia, her parents' divorce, the ending of a 10-year relationship with her college boyfriend, and witnessing her own love story go viral. She supplements these introspective musings with references to scientific studies, academic papers and romantic comedies to investigate how societal norms and pop culture affect our views of love.Catron teaches English and creative writing at the University of British Columbia, is the author of Mixed Feelings, a new column at The Rumpus where she doles out evidence-based relationship advice, and continues to dissect love on her own blog, The Love Story Project. Samantha Edwards: What's your first, favourite love story you remember from your childhood? Mandy Len Catron: When I was young, there were probably several examples because I was super into love stories as a child. I really loved the movie Sleeping Beauty. I watched all the Disney princess movies like everyone else did. So it's either Sleeping Beauty or my parents' love story, which I remember knowing from a very early point in my life. Sleeping Beauty was also the first Disney movie I loved growing up. I remember renting it constantly from the local video store. Do you remember what you liked about it? Oh my gosh, it's so disturbing to think about now. Of all the princesses, she's probably the most passive. The story happened while she was asleep! I have no idea why that movie spoke to me; the messages in that movie are especially problematic for little girls. You write about how growing up, you'd tell all your friends the story of how your parents met. Your dad was the football coach and PE teacher; your mom was the cheerleader. What did you love about their story? I think part of it was that their story implied this sense of fate, or destiny, or momentum that brought them together. I loved the detail when I was a kid that my mom initially set my dad up with her older sister, and then my aunt ended up marrying my dad's best friend, and then they all had this double wedding. It just felt like the kind of story you could see in a movie. I think as a kid, it gave me this real sense of security and belonging.When did you start getting obsessed with love stories? Was it after your parents' divorce or all throughout your childhood? I've always been into love stories, but I think my parents' divorce was the inciting incident that made me want to step back and think more critically about the narratives we consume. I'm an English teacher, so I think a lot about how stories influence the way we think about the world. Also, just as a person, I think I felt a little anxiety about love, so I wanted to take this thing that made me feel anxious and see if I could think about it a little more clinically and see exactly what was going on there. And throughout the book, you mention a lot of studies or academic papers about the science of love, where you're looking at love through this outsider's perspective. Reading all of this stuff, did it help you make sense of your own relationship with your ex-boyfriend? It did, but a lot of that happened retrospectively. As we were breaking up, which was a year-long process, I found it so reassuring to read the science, the biology of heartbreak, which made me feel that while this is awful, it's awful for everyone, and that awful-ness is predictable and normal. Was there anything in particular you found especially reassuring? I had this huge fear before we ended that relationship that I would just never, ever meet anyone I loved the way I loved him. During that period, I read the study about Arthur Aron's 36 questions and I remember thinking, oh, maybe it's just science. Maybe it's as simple as creating this experience in your brain. I was very skeptical of the study, but it did make me feel like love was this really ordinary experience, it's normal and pedestrian, even though it feels quite profound, magical and mysterious. I think I just needed to know that: It's not like I was giving up my only chance at ever finding love. I think when you're breaking up with someone, it's easy to think, "Maybe this is 'The One' and I'm making a mistake" and then in retrospect you realize, like, oh no, no, I made the right decision to end that. I don't think you can just follow your gut. I feel like our guts are often really wrong. Yes! They are! I wish we talked about this more. There's this sense that gut feelings are good and reliable, but when you explore the neurochemistry of love and the way it acts in your brain and the effects it has on our emotional states, it's like, oh, actually, this isn't a reliable mode of decision making at all.I remember reading your Modern Love column and, right after, telling my boyfriend, "We should answer these 36 questions and then stare into each other's eyes for four minutes!" Then there's the moment you describe when you and Mark are at restaurant and you hear the couple at the table next to yours going through the questions. After the essay went viral, what kind of reactions did you get from people?What was interesting about that experience was that after having written about love stories for all these years, and then suddenly seeing my own relationship become the kind of story that I didn't quite believe in. Right after the essay came out, strangers would say, "I have to ask…are you guys still together?" and when I would say yes, and they'd be like, "Oh my god, that's amazing." And I just thought, you know, all they want is to feel like this thing works. Nobody wants to talk about the quality of the relationship or how going through this experience impacted the way we interact. "Are you together? Great!" What did you learn about yourself during the writing process? I think the biggest thing I realized was the authority that the normative script of love had in my life, and I think in most of our lives. These scripts for how love should shape our lives, they're so powerful, I think they're almost invisible. A lot of folks call this the "relationship escalator," this idea that you unthinkingly move from casual dating, to exclusivity, to co-habitation, to marriage, to buying a house and to having kids. So many of us do that because that's prescribed by our culture. The thing that I got out of the years of research more than anything else was realizing I can have a good life even if it doesn't match that narrative. I feel a lot more empowered to create the kind of relationship that works for me and my partner, rather than just sort of following the predetermined script. And when you start pursuing more diverse stories of love, [you realize] there are lots of different ways that love can shape a life. Are there any movies or TV shows you've seen recently that do a good job of going off-script? I really love Aziz Ansari's Master of None. I think why it's so great is that he's done the research. He wrote his book, Modern Romance, with sociologist Eric Klinenberg. He was using his stand-up shows as venues for doing focus groups on, like, how to date and what works and what doesn't. On the show, he rejects a lot of these tropes that feel really familiar to us. In the [season finale] in the first season, Aziz and his girlfriend are at a wedding together and as they're watching the couple get married, you hear their own internal monologues: "Oh my god, why don't I feel this way about my partner?", "Does this mean our relationship is bad?" Nobody talks about that feeling, but so many people have it. When I think about current politics, climate change and everything that's happening in the world, in some ways, the idea of love stories feels like such a quaint concept. When you were writing this book, did you ever doubt the importance of love? There's been times, especially in the past year, where I've thought, oh my god, this feels so trivial compared to like, basic human rights, which I felt were constantly being jeopardized thanks to a lot of political changes. The more I think about love and love stories though, the more I'm like, everything is political. The way we think about love is often connected to things like basic human rights. Our love stories influence who we think is allowed to experience love. I think the proliferation of more stories about people who are queer or consensually non-monogamous, the more we're able to think, "I actually have a lot in common with that person" and acknowledge their fundamental humanity. It is so important that we consume media about different love stories, whether it's a polyamorous, interracial or queer love stories. I think going in I had this idea that the real problem was the power of heteronormative love stories and how they were closing everyone else out. Our stories were very much about attractive, thin, white straight people who were married or heading towards marriage. I thought, "I'm going to write about these stories because they're the problems." I realized pretty quickly that that's wrong. Lots of love stories, even queer love stories or less normative ones, are still problematic. So many love stories really fetishize love as the most profound, meaningful experience you're going to have in your entire life. For plenty of people, there are other parts of their lives that are more profound.You devote a chapter to breaking down Cinderella and Pretty Woman, and the connection between love and deservingness, which I had never thought about before. This idea that if you're not in love, then there's something inherently bad or wrong about you. It's ridiculous and I think it's very much related to the stigma of being single in our society. It's so hard for people to acknowledge that someone might enjoy being single. Amatonormativity, which comes from the philosopher Elizabeth Blake, is this idea that we're all happier, more full-filled and better off in a long-term, committed, monogamous relationship. If we could let that go, people might be more able to practice love in the way that we'd all benefit from. I think the emphasis on deservingness and goodness is really so gendered. What it means to be lovable if you're a woman is so different from what it means to deserve love if you're a man. There was a study that showed women who have implicit romantic fantasies show less ambition, less personal power and less desire for achievement, and that they tend to conceptualize achievement as something they'll do through a romantic relationship, like through a man. If you let that sink in, it's so disturbing and yet I think I was exactly that kind of 19-year-old. I think I probably conceptualized myself as someone who was very independent and yet when I look at my relationship at the time, I thought my ex-boyfriend Kevin was so interesting, that if I attached myself to him, then people will know I'm interesting. It didn't occur to me to just become interesting, which is so awful. Do you think these ideas are specific to women? Yes, absolutely. To deserve love as a woman, you need to be "good," and the women who are rewarded with love in most stories that dominate the mainstream are obedient, meek, mild, sweet, cute, small and frail. They have this very conventional, feminine vulnerability. Even Julia Roberts's character in Pretty Woman, she's obviously sort of sex positive in a way that seems radical in 2017, and yet at the same time, there's the scene where Richard Gere's character thinks she'd doing drugs in the bathroom and she's just flossing her teeth. It's like, oh, actually she's naïve, young and good. She's a perfect partner for this powerful man because her whole contribution to their relationship is helping him loosen up and be his best self, but there is no self-actualization on her part. Her presumed role in the future of their relationship is just to make him better.I have a theory that the RomComs you liked when you were young are a good indication of how you perceived yourself. I always loved Never Been Kissed with Drew Barrymore because I was an aspiring writer and kind of dorky looking, like Drew Barrymore's character [pre-mandatory makeover]. I liked how in the end, she got the handsome guy who liked her for her intelligence. What was your favourite growing up? There were a bunch of them, but I think the one I saw myself in was 10 Things I Hate About You. I think it was the same thing: Julia Stiles's character was smart and self-possessed, and she knew who she was and what she wanted. I just loved her character. She found somebody who was like the perfect match for her. I think that movie came out in when I was 16 or 17 and I remember going to the drive-in movie theater with a bunch of my girlfriends, and we all loved it. We were the sort of girls who didn't have a lot of boyfriends, we weren't particularly popular, but we were good at school and we loved Shakespeare. We were like, yes! This is the sort of teen fantasy for us. Does it hold up now? I haven't seen it in a long time, but I'd say a little bit. There's this rape culture subplot that I feel like would be hard to pull off now without making it a little more explicit about consent. But Julia Stiles' character, I still think she's pretty awesome. You write about how when you were young, you imagined yourself being married at 25 and then having your first kid at 27. I wonder if young girls today imagine their timelines with similar ages, or if everything's pushed back now. That's an interesting question. I wish someone would do a study on this. My instinct is on the whole, they don't imagine their lives the same way because they have more models. The average age of marriage is the highest it's ever been for men and women. When I talk to my first-year students at UBC, they're much less interested in marriage than I was at their age. I think there are a variety reasons for that, one of which is economics. Thanks to the recession and housing crisis, people want to establish their careers, be debt-free and in a good financial position before they get married. But I also think that while marriage is obviously still a very important part of our culture, thanks to a variety of social forces, one of which is the most recent wave of feminism, young women feel like there are lots of modes of finding validation and having their humanity affirmed beyond getting married.