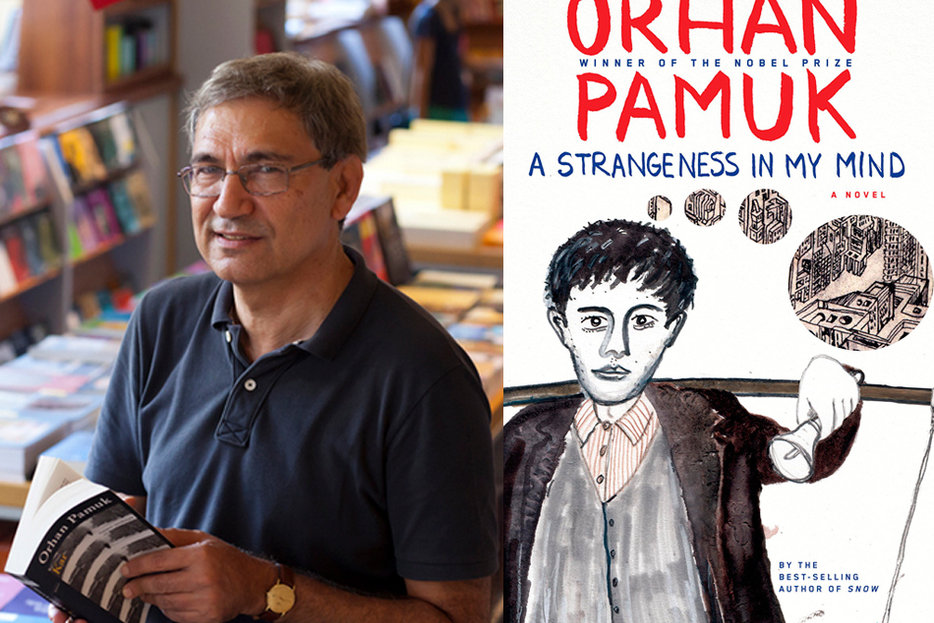 Talking with the author of A Strangeness in My Mind about writing about food and eating, urban exploration, and bringing the humanity of background characters to the fore.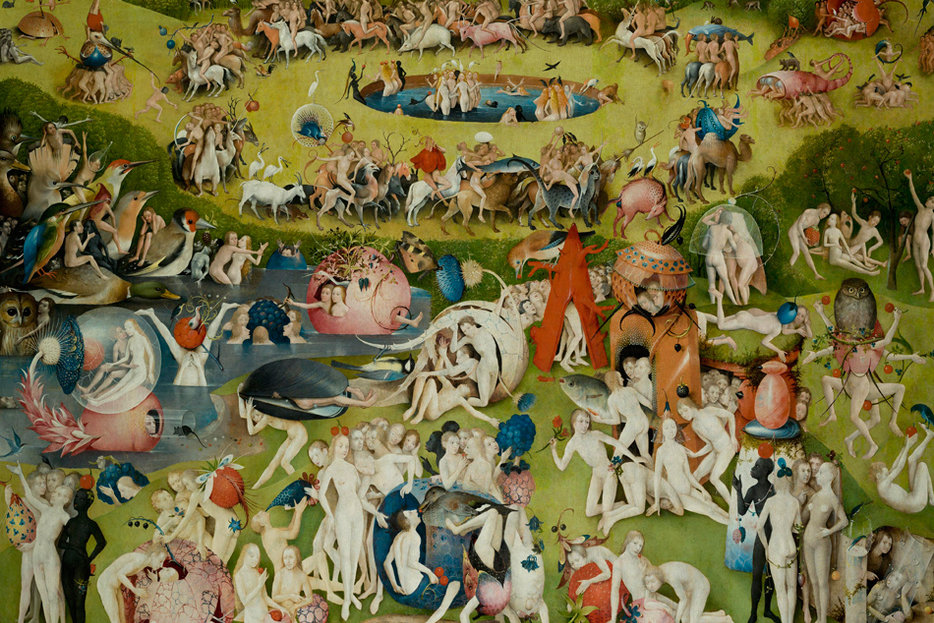 My loss of God occurred soon after I got to divinity school. I still can't decide if that was the least likely of places for it to happen or the only place in the world where it was possible.
Latest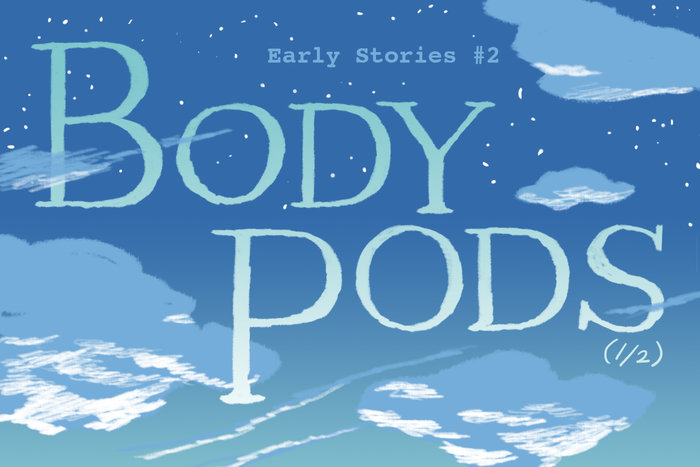 "Buddy, you'll know when I'm mad."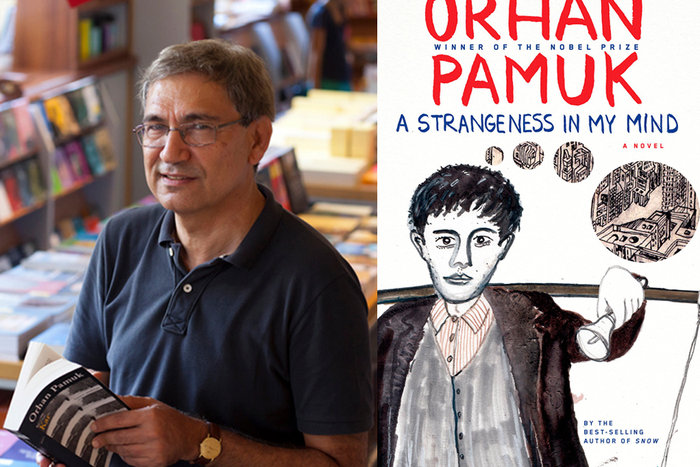 Talking with the author of A Strangeness in My Mind about writing about food and eating, urban exploration, and bringing the humanity of background characters to the fore.
Orhan Pamuk knows many things about cities. He's written a book about the city he calls home, 2005's Istanbul: Memories and the City, and offers another perspective on the same place in his latest book, the sprawling novel A Strangeness in My Mind. While its scope is vast, incorporating over forty years' worth of history, its focus is humble: Melvut, the novel's protagonist, moves to the city from a rural area at a young age, and goes on to make his living largely as a food vendor. This includes time spent selling yogurt and boza, a fermented beverage that, in Pamuk's telling, takes on a deeper cultural significance.It's through Melvut that Pamuk can explore a number of facets of the city, and it's through his perspective that he's able to chronicle the way that it changes. "[W]hen he comes to Istanbul first, he also sees old wooden buildings and new three-story buildings that replace wooden ones, and even six-story-high ones, where you can shout and the top-floor guy would hear you," Pamuk said as we spoke in his New York apartment. (Pamuk spends part of the year there, while teaching at Columbia University.)Our conversation encompassed the process behind A Strangeness in My Mind, questions of how novelists deal with food and eating in their work, and how Pamuk's own work establishing a museum has affected the way he interacts with cities around the world.*Your new novel left me with an incredible sense of the city in which it's set, and the way that cities and buildings can change over time. You studied architecture when you were younger—do you feel like that's affected you as a writer?Yes. I care about urbanism, and I have an interest in architectural composition, especially architecture with an urban stress.How did you settle on food as the central occupation of the protagonist?There are two kinds of writers: melodramatic writers, dramatic writers; funny writers, serious writers; and so on. There's one distinction that I always make: the writers who talk about and write about food with relish, and writers who don't mention it. You can't see any food in Dostoevsky, while Thomas Mann enjoys going into the details of food. I am that kind of writer. I like talking about food, first of all. Second, and primarily, I made my protagonist a street vendor. Eighty percent of vendors in the last eighty years are selling yogurt. My character sells yogurt, ice cream, boza, chicken with rice, and so forth.Are there similarities between the food sold by street vendors in Istanbul and the street food culture you see in cities such as New York?There is not one essential thing. When I chronicled my character selling yogurt in the 1970s, yogurt was not even a bottled product. Then it was bottled. Then came sanitation measures and government controls. Municipal control slowly came. In the 2010s, in the book, then you could compare it to New York. In the 1960s and 1970s, it could not be compared to the New York of today. But then, perhaps, all towns are changing; government control came in these forty years. And the novel suggests that military coups and military discipline are imposed, there are demands and restrictions, especially over street vendors, those that sell food.That reminds me of the way that politics slowly make themselves felt over the course of the novel. I'm thinking in particular about the scene in which Melvut's cart is impounded. Did you know from the outset that you would be introducing politics into the novel in this fashion?Melvut spends forty years in Istanbul selling things, gets mixed up with politics, but he is not a political man, in the sense that he thinks he has a mission, nor is he a militant. He has political ideas, but they are soft. He has radical, liberal, left-wing friends, even socialist friends, and he has radical, nationalist, political, Islamist friends. The fact that he doesn't have strong political and moral ideas helped me, so that he can go to all corners of Istanbul society without much of a problem.Throughout the novel, you have a number of first-person voices interwoven with the main third-person narrative, which reminded me of your work in My Name is Red. When did you decide to take this approach?Actually, I started this novel as a short novel. Then I realized that, for a street vendor, you have to explain what a street vendor is, and it began to address that epic energy in me. Most street vendors were living in shantyhouses, they were migrants for poor parts of Turkey—it's a very typical story. Not just a Turkish story, not only an Asian story, but a global story. These characters are always represented in modern and classical literature as background characters, whose humanity is not explored and developed.My initial idea was to write about a lower-class person, expounding his full humanity. I began the novel, and it began to get longer. I did a lot of research; I talked with many, many street vendors. The trick is that, first you eat something, and then you start a conversation, and if the guy is forthcoming, you tell the guy who you are. Sometimes university graduates were helping me. I gathered so much interesting [information] from all those sources, really, on the textures of city life in Istanbul, that the novel was getting bigger, like a 19th-century Dickens novel. I wanted to represent the authenticity, the colors of these first person singular characters who were telling how they built their house, what they do, how they cook the food in the street, how they ran away from police, the little tricky things they do to cheat, and so forth.Also, I wanted to write in a very direct way that the women are so oppressed in their daily lives. How they all manage, from cooking to caring about children, from buying things from the street to handling family budgets. While they do all of this for their fathers, their husbands, their husbands' fathers, their children—they're all so oppressed that most of the time, they don't even like going out from the house.What was your first exposure to boza?Boza, as I describe in the book, was a very romantic beverage in my childhood. We enjoyed it, not for the taste of it, but more for the ritual of it. In the middle of cold winter nights, a boza seller walks down the streets. It's a slightly fermented alcoholic beverage. Ottomans enjoyed it because it legitimized having some beer—something slightly alcoholic, and never thinking that there's alcohol in it. For me, in my childhood, in liking this poor guy who was also wearing these peasant-like clothes and who was shouting, "Boza!"—this reminds us of old Ottoman times. I used to do this in the 1950s and '60s, with my grandmother, with our family, just like in the book—"Come up, come up!" This, we used to do.Forty years later, when I did research for this book, I learned that boza vendors are also aware of the fact that most of the buyers are not buying for the taste of it, but for the ritual of it, in getting associated with something traditional, that belongs to good old Ottoman times. At the heart of the novel, there are all these miniature discussions of identity, belonging, continuity, what is past, the moral responsibility to preserve the past, whether national identities come from religion. These are darling things to me that I explore in my other novels as well. It seemed perfect for me to dramatize this slightly alcoholic beverage and explore with the reader the romantic vision of old Ottoman times contrasted with a fast, booming economy and the individualism of chaotic city life. These are the contending elements of the novel.As someone unfamiliar with boza, I was really struck with how it seems to evade description early on—is it sweet or sour?It's not the taste of it that counts. It triggers so many social contradictions; it has so much symbolic value for my character. In the end, it's not the taste of the thing. It's controversial.When you were talking through the city doing research for this novel, what did you notice had changed the most?I walk in the city all the time. It's not because of research; it's a lifestyle. I like it. I belong to that city every time. You walk around to see your friends, to see your publisher, you go to an exhibition. I like my city. I belong there. The saddest thing would be to be cut away from it. I've lived all my life in Istanbul. Yes, I've had some bad political times and am now teaching at Columbia—I got this job eight years ago because I was pressured too much in Turkey. I'm happy spending one semester here because of all the tension, living with a bodyguard, the political tension—I get a little bit of a break here. I also like the museums and bookshops in New York. It's relaxing.Do you also do a lot of exploring of other cities on foot?Exploring other cities as a tourist—I like that. And since I made a museum, the Museum of Innocence, I am also determined to go to every single possible museum in a new city.Melvut is the only character whose first-person perspective we don't get over the course of the book. Did you have that planned out from the beginning of your process?Yes. The challenge was to write about a lower-class character but make his individuality like in Hamlet or The Brothers Karamazov—to construct him as a full character. For me, writing a novel, all these little details are not decided at the beginning. You write a novel, you start from a corner, you develop it. You have new ideas and change, new ideas and change. It's like a painting or a drawing. I wanted to make my character distinct from others. Underline his solitary nature, his solitary and good, well-meaning nature, and also to lend him some part of my mind—that was essential.In my childhood, and also my teenage years and my twenties, all of my friends used to tell me, "Orhan, you have a strange mind, do you know?" And one day, I read William Wordsworth's poetry, and I thought, I'll use this in a book one day. This is that book, in the sense that I wanted to explore and fully develop the visions of a lower-class person who is walking in the street all the time. Then we see that he has a family; then we see that he came to the city and built his house with his father. Then we see that he isn't as lucky as his cousins, who are good in the construction business, while he's selling food. And so forth, and so on. All of these ironies that I like.A novel, for me, is an excuse to pin down, collect, and put together all the little things about daily life that I like writing about. A novel is an excuse to, just like a museum, preserve the details, colors, tastes, social relationships, rituals, advertisements, smells, the chaotic richness and the sentiments that that richness lends us in the city. I'm not saying these are essential attributes and details of Istanbul. All the galaxy of details that my protagonist Melvut takes us through, perhaps will pass away. It makes me preserve and write about them. The novel has an unsympathetic side to daily life in Istanbul. I am this kind of person; this is the way I am. I am happy to preserve all these details and put them in one strong story.Is that same impulse where the illustration in the religious newspaper that Melvut becomes fascinated with comes from?That picture is first associated with the fact that Melvut some conservative characteristics. But it's not based on religion; it's based on looking at old things. His imagination invents mysteries and sees shadows and mysterious, strange things that remind him of the stories that he listened to in his childhood. That picture is a part of that discussion in the book, whether our identities come from the restrictions of religion, or a romanticized understanding of the past is more important than that. But don't think I write my books with a program like this. I found, just like James Boswell, my own humors. I write and edit sometimes with the tip of my pen, just doing. A novel is poetic inspiration that comes from nowhere, and is not calculated. There's also the calculation of the plot, the framing, the shaping, a little bit of experimentalism, a little bit of traditional 19th-century novel—all of that went into the making of this novel.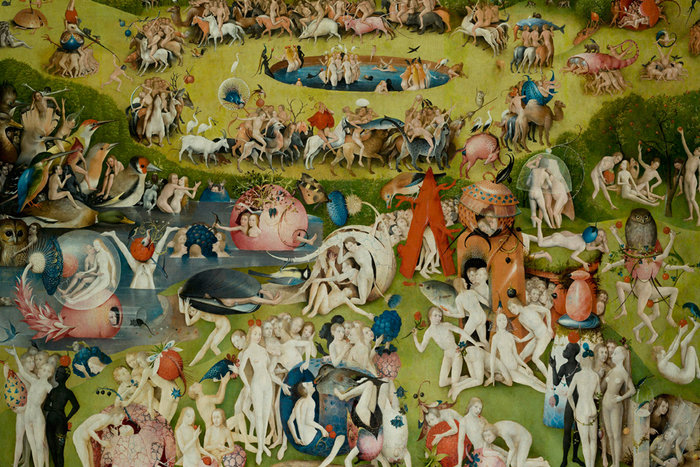 My loss of God occurred soon after I got to divinity school. I still can't decide if that was the least likely of places for it to happen or the only place in the world where it was possible.
I recently found the essay that I wrote as part of my application to divinity school six years and one spiritual lifetime ago. The power of the liturgy was the framework through which I confessed a faith that was unselfconscious in its candor and exuberant about church pageantry. It is thick with faith in the sensory and salvific strengths of Christian worship and I meant every word:We spoke in lost languages and drank blood from bejeweled goblets. There was choreography. Our worship echoed across latitudes as believers rose around the world, bells older than any living person calling them to worship in twenty-four distinct dawns. The service celebrated tragedy and miracles in successive breaths. The strength of our numbers made our praise audible in Heaven. We were singing with and for the angels. I was certain of it. But more to the point, I am still quite certain of it.I recognized myself in the impulse to thrust the feeble extravagance of the material world skyward. It was why I spent my time reading religious poetry and adorning my apartment in various iterations of Hieronymous Bosch's The Garden of Earthly Delights triptych: I wanted to find a place where Heaven and Earth could meet. This place, of course, was grace.Definitions of grace have been refined and amended often over the centuries. Many understandings of it bleed into one another in the human imagination, mixing with emotions and resulting in grace being looked at often less as a matter of doctrine than of nostalgia. But the catechism defines grace as "favor, the free and undeserved help that God gives us to respond to his call to become children of God, adoptive sons, partakers of the divine nature and of eternal life." Grace manifests as both God's disposition and God's action; it is an atmosphere of salvation for humanity to dwell in, but can quickly be made manifest and intervene in human affairs.Flannery O'Connor recognized our failure to identify grace when she wrote, "Our age not only does not have a very sharp eye for the almost imperceptible intrusions of grace, it no longer has much feeling for the nature of the violences which precede and follow them." I read this line in my early twenties when I was making my way through O'Connor's collected works and intentionally widened my gaze in search of grace at work. I imagined it as a substance that blanketed creation, an unearned pardon on top of an already abundant and generous gift rendered invisible by being taken for granted. It was like the Dark Matter taking up most of the universe, or even the carbon particles in our own corner of the galaxy, but if I watched closely enough, I could see it act on objects.I write this missive, however, from the dark inside the absence of grace. Or, more accurately, I write it in the absence of whatever warm nostalgic comfort came with believing in the existence of grace. Its purpose is to explain what it felt like when I came to believe in sin but not in God. Its central difficulty is how to appropriately mourn that which was always a kind of ghost. You can't miss carbon if you're not dead. I write it as an act of hope on behalf of myself; I want to stumble upon it at some later point and recall that this was a temporary despair at facing my own finitude. Its intended recipient is a fiction, of course—a future version of myself to whom the years have been gentle, preserving my appearance and finding me returned to the warmth and light of grace when I open this dispatch from the other side of salvation. I take heart in the words of the poet and professor Johann Peter Lange, who wrote in 1868 that there is "no fall so deep that grace cannot descend to it" and "no height so lofty that grace cannot lift the sinner to it." I cannot predict how time will treat either my face or my faith, but I can allow myself to hope that I will know again that splendid fear that God is present, to be descended to once again.*While I was searching for grace in O'Connor's work, I was dating a sycophantic Marxist with a beard and a snide streak. He noticed the row of O'Connor's books on my desk after we had just slept together. He asked what I liked about them, flipping one upside down and right side up again too fast to either take in the cover art or read the back copy. I paused and said, "I think me and Flannery are having the same fight with God's mercy." It was a vulnerable confession and a true one, but he replied with a mean-spirited laugh. He began an unsolicited tirade about how neither mercy nor grace could be seen as gifts because God's very design of us made them necessities. He created sin; it was no great favor to create redemption. Though I did not find a moment to say so in his screed—and don't know that I would have had he taken a moment to breathe and to listen—I believed humans to be in a constant state of his creation of us, forever being made and unmade into and out of his image.Whatever puny god these men believe in that makes human instruction rather than divine intervention the pathway by which people recognize grace again is not the god I miss. Don't they know that such requests for my faith to be restored ought to be sent toward the heavens and not into my inbox?His impromptu polemic came finally to an end. I said, "I'm just grateful that there's something light that can find its way even into the darkest corners of myself," without looking at him. He chortled again and said, "Your god cut out your eyes and you're grateful for the stick he gave you to stumble with?" The volume and disdain of his words were exhausting so early in the morning. I simply said, "Yes." He rolled his eyes. He left and I sat alone in the rattling aftershock of his outburst and the door slamming shut. They were two violences on either side of a moment of grace so undetectable that it has taken me six years to see my refusal to fight as the divine empowering me to silence more than my pride suppressing me to it.My greatest fear in writing this is not admitting my lack of faith but being exposed to the weak faith of others. I have written before about my profound love of Christianity but the absence of God in my life, and I was bombarded with emails from men admonishing my unbelief as if I had any control over it—and worse, having the hubris to believe they would personally shepherd me back to the faith. Whatever puny god these men believe in that makes human instruction rather than divine intervention the pathway by which people recognize grace again is not the god I miss. Don't they know that such requests for my faith to be restored ought to be sent toward the heavens and not into my inbox?The only comforting words I've actually ever gotten in my inbox were after I sent an email to a religious literary scholar. I told him how much I admired his work because despite having no faith, I saw his reverence to the topic as the last hope for religious authenticity in America. He thanked me for my unprompted words and ended by saying, "And please recall that apostates honor the Church as heretics do not. Heretics do it the disservice of misinterpreting its Message, while apostates pay it the huge compliment of rejection. And of course the one who rejects can still be come the one who accepts, as the heretic cannot!" He wrote with warmth and hope without sacrificing any of his conviction. That was a man of God.*The ways in which we talk about God's omniscience fail to account sufficiently for God's omnipresence. "He's got the whole world in his hands," we sang as children, placing God at a distance from the very start. God is portrayed as a reader of minds rather than as an inhabitant of them. Sylvia Plath wrote in a letter, "I talk to God but the sky is empty," which I take less as evidence of disbelief in grace than misguided searching for it. God's reign over creation is not from above it but from within it, dwelling in every atom and absence in existence. "It is when we notice the dirt that God is most present in us; it is the very sign of His presence," was how C.S. Lewis put it, and I find this apt but incomplete. Dirt can be seen and so much of what God is remains unseen, even though he is present.I had faith that God not only existed but that he resided among us. I felt it in my chest and my breath, as inescapable as the temperature of the air. I didn't know what to do with such abundance but knew even less what to do with its absence. The vacancy left by God is felt not like grief at losing a loved one but like the pain of losing a limb. The trauma of physical suffering is exacerbated by disorienting new asymmetry and a sudden incapacity to move about the world in a rhythms that are familiar to us. My own loss of God occurred soon after I got to divinity school. I still cannot decide if that was the least likely of places for it to happen or really the only place in the world where it was possible.I often make jokes at my own expense about the fact that I went to divinity school on a whim to escape the vices that controlled my life in my early twenties. "It was a very expensive exorcism," I say time and again, hoping that I haven't made the joke to my present audience already. It is easier to deflect attention from whims than from desperate and intentional hope. I did not have a religious upbringing but became pious suddenly and fervently as a teenager. My overactive moral imagination sought a shape for the universe and found the cross. I spent the first seven years of my adulthood in New York City, where hedonistic impulses constantly butt heads with my holy ones. I worked jobs that I hated and had sex with men that I hated more. I was difficult and forgiven too often for it. So when I threw myself into church life, I craved a higher-functioning faith, one that could act on my gratitude for God's grace with more than paralyzed despondency and reliance on alcohol and narcotics to numb the pain of forgiveness. I endeavored to excise a handful of unmanageable but not-yet-deadly demons and hoped that the practical faith of aspiring clergy was an airborne thing I could catch. But as I sat in the orientation meetings and worship settings designed to bring us close together, I withdrew.I found their God defanged by anthropomorphism and modernity's discomfort with the concept of sin. I found God rewritten as my friend instead of my author, my confidante instead of my judge. And in my prideful efforts to resist what I saw as the hollowness of much of the faith I found, I stumbled upon the dangerous conviction that if God is not as I understood him then God is not at all. I allowed it to linger in my mind for long enough to establish a grip that it has not yet released. Most of what I heard there felt so empty that I cannot recall much of it, but there is a single theological conversation I had in the midst of my faith draining from me that I carry with me today.One night, a dear friend admitted that she believed in Hell. I asked her what it was and she said, "Hell is the absence of God." To this day, it is the most feasible definition I have ever heard.*There are those who never catch faith of any kind—those for whom the God-loss is a non-issue. But losing belief in God did not unbuild or even destabilize my conception of the shape of a world informed by my belief that grace was the primary particle holding the universe together. I still understand existence as a competition between good and evil. I believe there is a redeemable rottenness at each of our cores and I still call it sin. I find useful the idea that even Heaven cannot escape the terror of war forever. My worldview has all the component parts of a Christian but no God to animate it with purpose. It is an evacuated city, its structures rendered useless because there is no one there to use them.God did indeed come bearing the weight of a world in chaos, but he set it upon me in a space unencumbered by gravity. I knew that the load was there but God's grace rendered it a tranquil, weightless catastrophe. Now it is just a world and not just any world: a rapidly dying one.I have been told to take heart that I am in good company: many writers' best works were born of their entanglements with the holy. Though her Catholic faith appears unflinching across her brutal and clever prose, Flannery O'Connor admitted often to struggling in her understanding of God's grace. The Dostoevsky catalog is almost entirely a wrestling match between him and the Holy Spirit. You can scarcely turn a page in Toni Morrison's work without stumbling upon a symbol of Christianity, subverted and challenged, but still beheld reverently. I have been told more than once that my writing has scriptural qualities by editors working with me on stories that have nothing to do with religion. I still find more compelling images in the Bible than anywhere else. On the occasions that I write fiction, I map my character arcs based on proximity to God. Even in my susceptibility to delusion, however, I harbor no secret belief that I might ever near the literary prowess of those I have mentioned, nor do I especially need to. I would be perfectly content to produce mediocrity if it meant the return of my familiar ghost.*Though I find pleasure in reading the authors who grapple with faith, the distances created by time, geography, and by the calculations made in the prose itself make it hard to find any real solace in them. It is difficult to find fellow travelers in my own life who speak of God in language I relate to on this now faithless journey. For many, God revealed himself only as the weight of the whole world. To be rid of him is to be, at last, unburdened. For others, God was always so exceedingly human in his manifestation that to lose faith was a loss akin to drifting apart from a friend. It was difficult but not devastating.In my experience, God did indeed come bearing the weight of a world in chaos, but he set it upon me in a space unencumbered by gravity. I knew that the load was there but God's grace rendered it a tranquil, weightless catastrophe. Now it is just a world and not just any world: a rapidly dying one."It hurts just as much as it is worth," is how a friend once described grief to novelist Julian Barnes. Barnes is not a theist, but he once opened a book with the line, "I don't believe in God, but I miss Him," and so I am drawn often to him as a possible fellow traveler in this. But I don't know if the worth of knowing grace can ever be quantified this way. Its value cannot be measured anymore than that of sunlight: its value is the whole of the universe. Grief too is a process of letting something go, while mine is still mired in a hope that something will return. There is evidence among my literary heroes that it is possible. "Faith comes and goes. It rises and falls like the tides of an invisible ocean. If it is presumptuous to think that faith will stay with you forever, it is just as presumptuous to think that unbelief will," O'Connor wrote in her letters. "He who has not God in himself cannot feel His absence," wrote Simone Weil in Gravity and Grace. But feeling absence is not a guarantee that there will come a time for presence again.*There are three tattoos that I have considered getting. I think of them more often now than when I had faith. One is the Tree of Life as painted in the left panel of The Garden of Earthly Delights. It is often forgotten, while its more villainous twin, The Tree of the Knowledge of Good and Evil, revels in the moral mythology spotlight. What's always been more interesting to me than the serpent's temptation is that, prior to it, Adam and Eve had the option of choosing to gain consequence-free immortality from the Tree of Life. There was a time when we could choose immortality without salvific grace. The second is a single spiral to represent "the widening gyre" wherein W.B. Yeats' "falcon cannot hear the falconer" in his famous poem, "The Second Coming." The falcon is widely acknowledged as a symbol for humans falling into a growing vortex, unable to hear the voice of God. I thought of getting the falcon, but it just isn't an especially lovely bird. The third is the line, "Go warn the children of God of the terrible speed of mercy," from O'Connor's The Violent Bear It Away. Mercy as a force that requires warning is a message I can get behind.I think of these three ideas not as variations on the same theme but as a narrative. The three together are the lost opportunity to turn away from sin, the distance from God's grace that sin has taken us, and the impending arrival of a forgiveness of sin that is so pure that it registers as disaster. I think of how I courted that very disaster in my divinity school essay when I explained that I wanted "to teach that God's love is something they can take with them when they must leave other things behind. From one house to another. From year to year to seemingly endless year. From solitude to blessed company and back." If this and all of my writing on religious faith that followed were intended to record theological memories, perhaps getting tattoos would be intended to create theological scars. Maybe I think if pouring the words out through my fingertips has been no particular relief then I should let them soak violently into my flesh, memorials to past beliefs that I might resurrect in me by bearing them on my body. My hesitations are both cosmetic and cosmic, I'm scared of them becoming ugly and of their messages becoming even more unreal. They might bring me closer to the light of grace, but they might show me just how much deeper I can fall.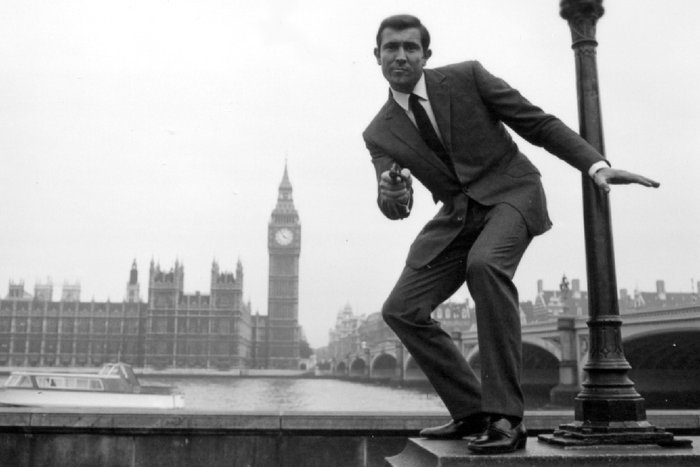 The spy's relationship with the villain Colonel Sun veered from tradition: absent a manufactured fatal love triangle, Amis examined the toxic, unsatisfying power dynamics between like minds.
I.'A motorist brought him in getting on for half an hour ago. Said he found him wandering about in the road near one of the entrances to the Great Park. Of course, we thought he was tight at first.''There's a similarity. The quiet kind of drink. I can't think of any better way of making a man docile. You know, sergeant, there's something nasty about this, whatever it is. Who is our friend?''Name of Bond, James Bond. Business address in London, Regent's Park somewhere.'A well-connected banking heir, Ian Fleming turned to writing as yet another hobby. His first novel, Casino Royale, was written over a few weeks at his estate in Jamaica, drawing on his experience as an intelligence officer in the Second World War. It was published in 1953. Fleming introduced his main character without much ceremony or grace: "James Bond suddenly knew that he was tired. He always knew when his body or his mind had had enough and he always acted on the knowledge."By 1957, thanks in part to a serialization in the Daily Express, Bond was a household name in Britain. When President Kennedy listed From Russia With Love as one of his ten favourite books in an article for Life, sales spiked and Bond exploded into the American consciousness. Contemporary critics appear unable to overstate the series' influence—two recent book-length treatments are titled The Man Who Saved Britain and The James Bond Phenomenon.Now, we tend to think about James Bond as biennial film appointment—another chance to sell explosions and Omega watches to 13-year-old boys, even though today's Bond fans are typically men over 35. Fair enough. MGM estimates that over half the world has seen a Bond film. But the character was a literary "phenomenon" before Sean Connery sipped his first celluloid martini, and the Bond novels have never gone out of print — with one exception. Colonel Sun, published in 1968, was the first novel in the series written by someone other than Fleming, and has been unavailable since the early 1990s. But Vintage Classics is bringing it back to shelves on November 24th.11Vintage Classics is, like Hazlitt, a property of Penguin Random House.II.It is true that a secret agent on an assignment must never fall into any kind of routine that will enable the opposition to predict his movements, but it was not until later that Bill Tanner was to appreciate the curious unintentional significance of what Bond was saying."I don't quite follow, James. It doesn't apply to your life in England, surely," said Tanner, speaking with equally unintentional irony."I was thinking of the picture as a whole. My existence is falling into a pattern. I must find some way of breaking out of it."As the Bond novels were first captivating readers, Kingsley Amis was rising to the top of the British literary world. He had started his debut novel, Lucky Jim, while working in a dreary university in Wales after failing his graduate work at Oxford. "What am I doing here? Or anywhere, for that matter" he wrote to Philip Larkin. He channeled his provincial frustrations into a potent and occasionally poetic mix of sex, class and irony, scandalizing readers and charming critics. Lucky Jim brought Amis the Somerset Maugham Award in 1955, and an uncommon celebrity for a novelist. Picture Jonathan Franzen with a better sense of humour, a more concise Donna Tartt.But Amis was still bored. He drifted from post to post, teaching creative writing, but felt stifled by convention. After four more novels, he had exhausted the fiction that had brought him fame. He told the Daily Mail, "I don't want to do documentary realism any more. In England one is supposed to be a writer about Britain in the '50s and '60s. I don't want to write that kind of book." He started working on a piece about spy thrillers, hoping it would be published by the New Yorker. It became a book-length critical treatment, The James Bond Dossier, an exhaustive survey of all twelve novels in the series. "Most secret agents of the mind, I should think, take advantage of the chief characteristic of real secret agents. Not only have the latter no need to be outwardly different from other men; they must not be different. So our fantasist can say to himself whenever he feels like it and without any special preparation: Under this fiendishly clever bank-clerk (etc.) disguise lurks intrepid ruthless 00999."Fleming loved Amis's analysis, and when he died in 1964, Amis was asked to consult on his unfinished manuscript for The Man with the Golden Gun. The publisher ignored Amis's suggestions for that book, but he was hired to write the next installment, Colonel Sun, under the pseudonym Robert Markham. There were immediate concerns about fit. "In the preliminary stages, fears were expressed in some quarters that I might produce a sort of Lucky Jim Bond, rampaging through the back streets of Wigan with a packet of fish and chips in one hand and a broken beer bottle in the other."The novel confirmed many suspicions. Writing for The Guardian, Malcolm Bradbury was brief: "what happens is that the famous exotic world of Fleming gets cut down uncomfortably to size by the equally famous world of the Amis reality principle." Amis, for his part, thought that the Sean Connery movies were largely to blame for this chilly reception. As noted in A New James Bond, he wrote that his Bond "does rather more thinking than his predecessor normally went in for. But the contrast is much, much more with the Bond of the films, that wisecracking dandy with a personal jet-pack or mini-H-bomb constantly within reach."III.Perhaps Amis's struggles point to a larger, stranger cultural history. The first movie I remember going to—not, like, sitting in a theatre watching a movie, that's Aladdin—but my first memory of the going to a theatre is of going to see Tomorrow Never Dies. The second Bond movie with Pierce Brosnan in the lead, in which Jonathan Pryce plays a Steve Jobs/Rupert Murdoch pastiche trying to orchestrate a world war worthy of his global media company. Here is some real dialogue from that movie: "Mr. Jones, are we ready to release our new software?" "Yes sir, as requested it's full of bugs, which means people will be forced to upgrade for years.""Outstanding."My uncle and his sons had driven from Markham to my parents' house, and we walked to the old two-screen on Bloor Street, the Runnymede. It was, at most, a beautiful fifteen-minute walk away. I remember it because my family spent the whole time complaining about walking. We should have driven to the theatre. James Bond, my cousins reasoned, would have driven. It's a very male memory, and it was a terrible movie, they explained to me, compared to the sublime perfection of the Connery films. We took the subway home, one stop.2015 is the thirtieth anniversary of a spectacular cultural event. Not A View to a Kill, the last Bond film to star Roger Moore, who, at 58, was a frighteningly avuncular sex symbol. It's the anniversary Eve Sedgwick's Between Men, her first book, an exploration of male friendship and more-than-friendship across nearly three hundred years of English literature.Sedgwick's most transportable concept, adapted from René Girard (who passed away last week), was the idea that straight-ish men redirect their feelings for each other through competition. "The bond that links two rivals is as intense and potent as the bond that links either of the rivals to the beloved." We see this structure throughout the Bond books and films, used as a reliable method of raising the stakes. Bond seduces a woman close to his adversary and then she is killed, legitimating the intensity of Bond's hatred. We see it as early as Jill Masterton in Goldfinger, and as recently as Severine No-last-name (played by Bérénice Marlohe) in Skyfall. These murders are used define these villains as men—well, as a type of man. Guy Burgess casts a long shadow over Fleming's idea of evil.Amis doesn't use women as a ligature between Bond and his Colonel Sun, and although Bond picks up a woman working for the Soviets during the mission, we might admire the absence of paternalistic sentiment. She is treated as another operative, cognizant of the risks and acting for herself. Instead, Amis's Bond worries about being a bad role model. "He hoped desperately that the relative unsophistication of Greek youth would protect Yanni from the progressive intoxication with lethal weapons that, in an urban British lad of this age, could so easily result from such an episode." We should detect a few fresh layers of racist condescension in this passage, but I can't help but see Amis making a comment on all of the fathers who would identify with Bond, bringing their sons the theatre.IV.Here we are, James, the two of us in a cellar on a Greek island. Not a very lavish scene, I'm afraid, such as some of your earlier opponents have provided. But then you and I aren't opponents, are we? We're collaborators. Right, then. What shall I do to you? Whereabouts in your body shall I attack you? And with what?- Colonel SunAmis's novel fully breaks down—at least, according to convention—by refusing to build this reliable triangle. Instead, Amis's titular villain unambiguously wants an intense relationship with Bond and Bond alone. Colonel Sun substitutes torture for "that sickening and mysterious intimacy that gradually comes to unite prisoner and interrogator." He quotes De Sade as he drives a steel rod into Bond's ear: "Through cruelty one rises to heights of superhuman awareness, of sensitivity to new modes of being … Side by side you and I will explore the heights."In his preface to The James Bond Dossier, Amis wrote that he couldn't "help being slightly drawn to any form of writing that (like science fiction) reaches no part of its audience through compulsion," particularly after teaching. Not simply finding pleasure in text, but reading text for which pleasure is the primary motivation. Amis wanted to clarify the nature of this pleasure. In an appendix titled "Sadism" he worries about "the basic point … of enjoyment: does the author evidently feel, is the reader invited to feel, that this, that, or the other beating or stabbing or throttling is fun and put there for fun?"Bond escapes, of course, and Sun apologizes for being a careless reader in their final confrontation:I want to tell you now that what I said to you earlier was quite wrong. De Sade misled me. Or I didn't read him properly. I didn't feel like a god when I was torturing you back there. I felt sick and guilty and ashamed. I behaved in an evil and childish way. It's ridiculous and meaningless, but I want to apologize. Can you forgive me?It doesn't seem like a difficult jump to imagine Colonel Sun as the wrong kind of Bond fan—the one who reads the novels and watches the movies for the thrill of the violence.V.As they moved off, Bond glanced down at the corpse of the man whose death he had unwittingly brought about. It lay there waiting to be removed and disposed of according to routine, a piece of debris, totally insignificant. Bond hated and feared the half-revealed purpose that had brought the man to this house, but he could not repress a twinge of pity at the thought of the casual chance that had led to this summary removal. Was this how James Bond would end, shot in the head and flung aside like a heap of unwanted clothing to smooth out a kink in somebody's plan?The essayist and critic Wayne Koestenbaum, in a lecture marking the anniversary of Between Men, praised Sedgwick for "challenging our ideas about matters that formerly provoked derisive laughter or shaming silence." Koestenbaum succinctly identifies her linked programs of diversity and acceptance—Sedgwick's analysis opened the door for other, new, different, even buried reactions, and implied that a lack of empathy was both a moral and an intellectual failure.The first Bond movie after Amis's book—On Her Majesty's Secret Service, the only film to star George Lazenby—resurrects triangular competition, but through metafiction. In the opening sequence, we watch through crosshairs as a woman in a kaftan walks herself out to sea, presumably to commit suicide. Bond, we learn, is the rifleman. He puts the gun back into its velvet case and sprints down to the beach, saves her life, and as he is providing mouth-to-mouth resuscitation, is attacked by two knife-wielding toughs. As Bond and the assaillants tousle, the woman runs to Bond's car and drives away, leaving him alone on the beach. The camera closes in on an insouciant Lazenby: "This never happened to the other fellow."Of course, Amis hated the film.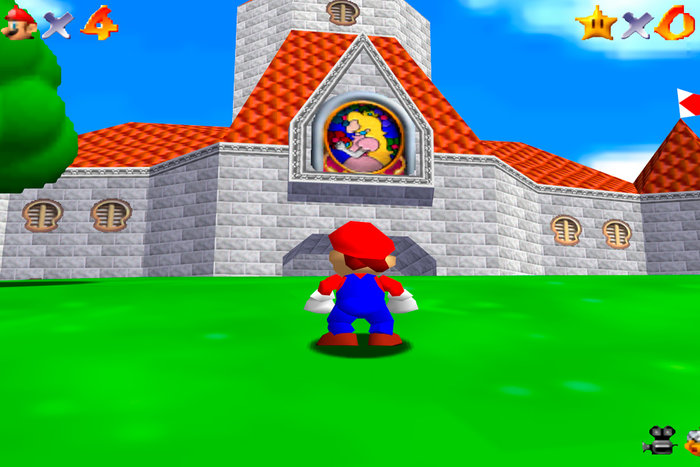 Talking to a member of the video game speedrunning community about the appeal of the practice, its status as a sort of performance art, and tensions over encroaching commercialization.
Twenty years ago, if you got stuck on a certain level of Sonic the Hedgehog 2—that endless casino labyrinth, for example—you had a few options. You could hand the controller over to your friend and hope they might slog through it. You could go outside to do something else before a spiky blue creature burned itself onto the TV screen. Or, by entering a special sequence of musical tracks on the game's sound test menu, you could use a level select to cheat your way ahead. However much time that saved me, it got swallowed up by the further secret of the debug mode, which allowed you to place items, objects, and enemies around every stage at will—breaking the game down into a system of elements. Nintendo's new Super Mario Maker level editor gives players even more control over physics and flux. Along with a tribute to Darude's "Sandstorm," not to mention huge numbers of lazy half-finished diversions, the game's online Course World is hosting some inventively tortuous experiments.One of the evillest Super Mario Maker stages—it took 11,000 tries before anyone completed it—was created by the speedrunner PangaeaPanga, and beaten by another player from the same community. Speedrunning inverts that debug-mode exploration: Its whole point is dissecting a game to reach the end credits as fast as possible. Sometimes this involves emulators and other third-party tools, so that the action can be slowed down to single frames, while others live by human reflexes alone, but what gets watched online doesn't much resemble the normal playthrough of a game either way. It's a central source of programming for the gaming-focused streaming platform Twitch.tv, which now has 100 million monthly visitors and sometimes financial payouts. Speedrunners pass over coveted treasures to seek out the most convenient glitches and impossible shortcuts. The skill their hobby requires is more formalist than kinetic, an obsessive study of the flicker between patterns. Having only played casually for the past decade or so, I liked the strangeness of it. For this occasional series interviewing people from Internet subcultures, I got in touch with Jake Eakle, a speedrunner who's theorized about the practice before.*Can you tell me about your background? What was it that first got you into speedrunning?I think I first learned of speedrunning in college, around 2007, when a friend told me about Speed Demos Archive and TASVideos. That same friend and I happened to already be into N, a lovely game in which the leaderboards are speed-based, so we already had an appreciation for the process of experimentation to find the quickest path through a level (routing) and then trying many times to execute it perfectly (grinding). The speedrunning community just took those concepts and applied them to everything, so it was a natural fit. N also had its share of weird glitches that could be abused to gain speed or skip whole sections of levels, so the speedrunning community's celebration of glitchiness was also familiar and delightful territory.The most obviously alluring aspect of speedrunning for me is the richness and easy availability of the Exploration -> Discovery -> Synthesis -> Optimization cycle. This general process is found in just about any discipline, but video games have the nice property of being small, self-contained systems that are designed to react to your inputs in large, meaningful, surprising ways. That makes the cycle much tighter than it is in, say, gardening, where if you try something new, you might not see results for months, and then when you do you don't know if it was you or the weather that made your plants die.The way this cycle works in speedrunning is, first, you fire up a game you like with an eye to eventually speedrunning it and just play around—not trying to beat the game, certainly not trying to go fast, just trying to get a feel for the edges of the available space. Usually when you come across something in a game that the designer clearly intended to be impossible, you just walk away—but during the exploration phase, maybe you sit there and try it a hundred times instead, and suddenly discover that it's not quite impossible after all. Having discovered something new, you add it to your repository of tricks for the game; once you've found a few, you start putting them together. Much like vulnerability chaining in computer security, going really fast in video games often requires synthesizing many different techniques (this Pastebin link gives a technical run-down of the five or six different techniques needed to achieve a skip long thought impossible).Once you've got a bunch of tricks and combinations of tricks, and figured out which segments of the game can be sped up through their use, you can start optimizing. This phase is mostly about repetition with subtle iteration, nailing down the exact sequence of inputs that gets the best results and practicing it over and over. It might sound like the boring part, but it has many nice qualities. It can be relaxing, meditative, and flow-y. It can also be a time for intense, minute deconstruction of every movement and shift of attention, a process of gaining mastery over oneself and testing one's limits. And when you finally beat the cycle, or save the frame, or get the clip, level 1-1 can evoke an intensity of triumph usually reserved for beating the final boss.This cycle covers a really large range of basic human urges, and it does it all in a very neatly packaged, discrete, and—for many runners, most importantly—already familiar and beloved environment.It sounds a bit like chess theory in that sense—a game that generates start-to-finish strategy and advanced techniques through intense study. Except that chessboards don't have glitches to exploit, which makes speedrunning less mathematical and more chaotic. What is the community like socially? Do people still congregate on message boards, or has livestreaming over YouTube or Twitch done away with all that?The community is … well, there are a few different kinds of speedrunning communities. There are communities of runners, the kind of people who go to Games Done Quick and other marathons. I've never done that, but my impression is that it's quite a pleasant, fairly close-knit community that likes to get together and have a lot of silly fun, with only the occasional outbreak of weird harassment.Then there are small communities that congregate around particular games and particular runners. These communities vary a lot, from tiny groups of IRL friends, to hypercompetitive, territorial mobs, to welcoming, creative fan clubs. This is where I've spent most of my time—places like Pibonacci's Spelunky stream, or Acmlm's Legend of Zelda: A Link to the Past stream, or Jodenstone's Ocarina of Time stream. These communities come and go: I would have made all three of those links, but none of them really exist in the same form they did when I was a regular. They've fallen apart due to the runner losing interest in the game, a milestone in the game being reached (Joden getting Ocarina of Time's world record [at any percentage of completion], and then Skater beating it soundly, resulted in everyone pretty much deciding the game was dead), or friction between a few members escalating to community-wide drama.There are also dedicated theory discussion boards, mostly per-game, mostly scattered across various fora (though there are some attempts at centralization, like the SDA forum, speedrun.com, and of course pretty much all English-language tool-assisted-speedrun work is documented in the TASVideos forum). I personally really like to read threads about games I care about in these places, because they tend to be full of the most knowledgeable runners/routers sharing the most up-to-date info, with a minimum of noise.Lastly, there's the Twitch community at large, and the Reddit community, and AGDQ viewers, and other meme-hungry hordes. These are pretty much as bad as any other large group of mostly young, bored males on the internet.Are there any big-name speedrunners that you find to have a unique playing style, or that generate a particularly memorable social experience when they're streaming?Trying to name anyone here feels like it would just be naming the runners who I happen to watch—I think that every streamer has a pretty distinct atmosphere. Hanging out in speedrun streams is primarily a social experience, and how chat is moderated, how much the streamer talks, whether they have a cam, what overlay features they use, etc. can all totally change what being there feels like, before you even factor in what game they are playing or how they are playing it. Some streamers have complex chat-based games/trivia bots/etc. that allow different kinds of interaction with the stream, some have dozens of mods, some don't have a cam or even a mic and still manage to create unique social spaces by typing in chat during cutscenes or loading screens.How much does the ruthless pressure of the format allow someone to establish a persona?There is a real tension here, and sometimes it has unfortunate consequences. In particular, most people want to watch runs, rather than extremely repetitive practice of a short segment of the game. But practice is pretty important to actually getting competitive. This occasionally leads to skilled players practicing less than they should to maintain the social atmosphere they enjoy, or, alternately, to nice communities falling apart as the runner decides to practice off stream, or give up a game entirely.I was wondering which games are the most popular for speedrunning purposes—do you find that they've changed over time?The most popular games have pretty much always been old-school Nintendo blockbusters, peaking around the N64—every main-series Mario game (especially Super Mario 64), every main-series Zelda (especially Ocarina of Time), every Mega Man game. There's also another huge segment of the community dedicated to first-person shooters—Doom, GoldenEye, and Half-Life are probably the best-represented. That said, speedrunners will speedrun anything—it's really worth checking out the Awful Games Done Quick segments at the GDQs to get a taste for this.It's pretty easy to understand why it's mostly old games—the number-one reason people get into speedrunning is because they really, really love their favorite childhood game, they've beaten it a million times, and they're looking for a way to keep it interesting, or to connect with other players of the game, to keep viewers interested in it, etc. As for why the emphasis on Nintendo, you could make an argument that with the Mario games at least, they simply have a great track record of releasing the best platformers with the best movement options. But honestly, I don't really know why Ocarina of Time is so much more popular than Banjo-Kazooie or the Sega Genesis Sonic games. It's not like those latter games don't have healthy speedrunning communities, but there seems to be some invisible force drawing the Nintendo titles to the top of the Twitch popularity rankings every time. Perhaps it's just that those games were more popular when they were new.As for them changing over time … yes and no. A feature of speedrunning is that sometimes a game will be pretty dormant for a long time, years even, before someone suddenly discovers a new glitch and then there is a flurry of renewed activity while everyone scrambles for the newly available world record. So in that sense, which games are currently getting a lot of attention is constantly in flux. And of course, plenty of people speedrun new releases as well, so often a small community will spring up around a game when it is new, and then slowly peter out as the game becomes thoroughly explored and people move on to the next thing—The Binding of Isaac and Spelunky are pretty good examples of games in this category.But over the long run, honestly, no, they don't change all that much. The Marios and Zeldas were the earliest speedgames, and are pretty much still at the top.Yeah, it makes sense that old first-person shooter games make up a big chunk of the community after those Nintendo franchises—I read somewhere that Doom was the very first game to develop a dedicated speedrunning following? They're action-heavy but in a methodical way, with precise measurements of ammo or health, and back then they didn't really have any dialogue or even a story to slow things down. Kind of like how Pokemon was simple enough for tens of thousands of people to collectively play and complete. I also meant to ask you about your own favourite games for speedrun purposes. I was struck by what you said about the ephemeral nature of these mini-fandoms—whereas a regular player might go through Ocarina of Time or whichever game trying to find all the heart containers, complete every side quest, and then put it aside for a long time, speedrunners exhaust its shortcuts, the exploitable patterns and bugs ...I run really random, weird stuff that nobody cares about. I have uncontested records in 868-HACK, Twump Tower and Minesweeper RPG. And I guess in this weird unfinished game called Dragon Maze that I don't have a good enough run of yet to publish. I also run Spelunky HD, but I'm nowhere near the top tier of players.How do outsiders react when they find out this is your hobby?When it's, like, my mom, or other people from older generations, it's indifference or surprise that there are people who take something so trivial seriously, but for the most part, even among non-gamers, people are pretty interested. Just about everyone has fond memories of some video game, so I've been pretty amazed how many different kinds of people I've been able to really entertain by pulling up a tool-assisted speedrun of their childhood favorite. And I got pretty interested responses when I was in the process of writing my TAS article for [online gaming zine] Zeal, again from both gamers and non-gamers.How do you think the emergence of Twitch as a free, hugely popular streaming service (literally built into PS4 systems now, I heard) has changed all this?Twitch has irrevocably and totally changed everything. Unfortunately, I'm not sure I'm the best person to ask about the before times—I was there, watching runs on Speed Demos Archive, but I have no real idea of what it was like to be part of the speedrunning community then, because it was tiny, and there was little to no room for viewer participation. I also have no idea how many non-runner fans there were—the videos hosted there have no view counters or comment sections. From what I've heard runners say about those days, it was a far more solitary and passion-driven pursuit. People still shared strategies, and still enjoyed showing off their accomplishments, but the meat of the work was sitting there at home playing the game by yourself.Nowadays, a stream is as likely to be a social experience for the runner as it is to be a serious attempt to improve a record or practice a strat. In fact, in many cases, runners and their viewers have come to value the experience of hanging out together with the game as a focus more highly than actual accomplishment in speedrunning—which gets to be an issue when the run requires a kind of focus that's incompatible with reading and chatting at the same time. Those for whom the equation hasn't tipped quite that far frequently hide chat entirely during hard sections of runs so that they won't be thrown off. Similarly, having a live audience provides a hugely increased incentive to show off or try dangerous or silly things during a run, making speedrunning into much more of a performance art than it was previously.On the flip side, the Twitch community has also caused a pretty serious increase in the competitiveness of speedrunning. There's a well-documented effect in which large numbers of viewers will show up to a run when it has world-record potential, and then vanish as soon as it dies. Since viewer numbers translate directly into popularity, runner ego, and sometimes cash, this puts a lot of pressure on people to grind runs rather than doing important, but less watchable, practice or research. And it means that a lot of runners who might previously have been content to improve their own times, or just enjoy going fast, instead get burned out under the pressure of having to be the best or be ignored.But that trend too has an opposing counterpart—Twitch has also increased the accessibility, visibility, and popularity of speedrunning beyond anything anyone could have previously imagined, and as a result, there are hundreds or thousands of times more speedrunners than there were before, everywhere along the spectrum from extremely casual to doing it for a living. The Games Done Quick [marathons] have raised millions of dollars for Doctors Without Borders and other charities. SpeedRunsLive races regularly draw dozens, and occasionally hundreds, of participants—real-time races over the Internet weren't a thing at all before Twitch.And of course, as alluded to above, Twitch has brought money into the scene for the first time. Nobody is making a lot of money, just yet, but a small handful have gone full time, supported by ad revenue, monthly Twitch subscriptions, and donations. And there has been recent controversy over people selling speedrunning lessons—there is a large element of the scene that sees any hint of commercialization as a threat to the ideological purity of The Art of Speedrunning. This group is destined to lose their battle, but its existence gives us a glimpse of the mindset a lot of older runners have—speedrunning not as performance, not as competition, but as the pursuit of perfection, penetration of the impenetrable, dense, and mysterious black box of a beloved game, in search of its hidden Truth.I am kind of making fun of this, because I think it has given rise to a silly and unproductive attitude in this case, but it's actually a lot of the draw for me too, especially when it comes to tool-assisted speedruns. Human runs feel like they are more about human skills, to me, but there really is something beautiful about the discreteness and determinism of a game ROM, and about proving that no matter how much arcane complexity its designers packed into those cartridges, they are still finite, and with enough patience and determination, we can unravel them, lay them bare, expose their secrets.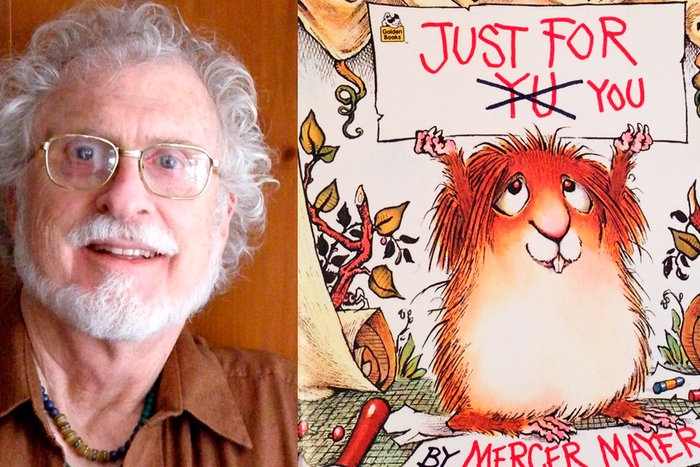 The author of more than 300 children's books on spending a lifetime with a single character, the process necessary to produce three books a year, and talking to kids about death.
It's easy to overlook authors of children's books. Their work isn't so much meant to be critiqued by adults: it's there to fill the spaces in our kids' brains with words and images and ideas and lessons, then be forgotten for decades until those kids grow up and need stories to tell their own families. It's a circle filled with dinosaurs and wizards and princesses wearing paper bags in books that have been ripped, drooled on, consumed, and abused.Mercer Mayer has been filling that circle since the publication of his first book, A Boy, A Dog and a Frog in 1967. In 1975 he published a book called Just For You about a hedgehog-looking child who is set on helping his mother with her chores. The book was a surprise hit, and Mayer's publisher asked for more. Mayer is now 71 and has drawn and written over 300 books during his career, the majority of which feature the same furry kid called Little Critter. His latest book, Just A Special Thanksgiving, was released in September.I spoke with Mayer over the phone about Little Critter, his career, and mortality. He laughed a lot and seemed to delight in reflecting on a life spent writing for children. I also asked him about the grasshopper and the spider, which will only make sense if you've read as many of his books as I have.*You've worked on this character for forty years. Is that strange to hear somebody else say that?Mercer Mayer: Well, it just doesn't make sense because the last forty years seems like about ten. As I've gotten older time has gotten extremely faster. So forty years, it's like, eh, so what? You do change when you age, it's very funny: your mind changes, your outlook changes, everything changes.How so?You come to the realization, hopefully, that this is a terminal situation and you have no idea when, but you have to get behind that in order to go along and see what's happening in the world. So things you've done for many years, it doesn't seem like many years, at least to me—it just seems like a period of time I've done this. This is what I do. I write crazy stories about Little Critter and draw them. But outside of that I don't get wowed by the thought of forty years gone by.Is it comforting in a way to have that? So much can happen in forty years—that can be a lifetime. But you've also had this strange little character that you've been drawing that whole time that's been a constant in your life.Well, sure, it's paid the rent, sent kids to college, all sorts of stuff. Very comforting.Do you ever get bored by the character?Yes and no. I have this process I go through all the time, it never stops: When I start a Little Critter book, writing one, I feel like I'll never write another one again. I can never possibly write another one, there's just nothing left to write about. And then when I finish drawing and all that, it gets coloured and comes up, it looks very nice. Then, "Oh my god, I have to come up with another, because on my contract it says I agreed to do that." So I go into a funny state of avoiding all work on Little Critter for a month or so.What brings you back to it?I don't get so far away that I have to come back. But I have to let it go because these stories are very weird. You think about all the things you can write about and think, "Oh, I've written about that and I've written about that." And then you think of one subject you haven't written about—of course, the one subject you haven't written about doesn't seem possible to write about. But that's just your mind going through the typical crap that your mind goes through. You keep messing with the idea and you keep playing with the idea, that's all you gotta do. You gotta keep messing with it and playing with it. Eventually I start messing with things again and playing with things again, and before you know it out comes a book. Wow! Damn! Look at that. They come very quick. When they come, they come very quick.Is there anything you haven't done? I read in an earlier interview that you've never figured out how to write about death. I have a four-year-old son who is asking me about death and I honestly don't have any idea how to have that conversation with him yet, and I was thinking about you and how difficult it must be when you're thinking about ideas how to translate them for your audience, which is children.It's a two-pronged thing here. I think it's impossible to write a book about death that would be very, very helpful. The problem is this is a marketing issue. Some parents, for example, they don't believe in anything. Other parents are born-again Christians. Others are Muslims. Others are Jewish. In my house, I am the Buddhist. There are all different takes on this subject of death, [so] how do you approach a Little Critter? It has to be done through his father or mother or the two of them—they've got to come to some sort of conclusion about what death is, and you can't really do that when you have so many views on what death is. It's not really possible, because you're going to offend half of them and the other half will probably applaud you.How much of your experience as a parent weighs into the stories that you pick?Oh lord, lots. I wrote Little Critter before I had children, the first Little Critter book in [1975], and my first child came in 1981. So there was a lot of time. I was basically writing about my own childhood, or my own fears or my own confusion as a child. Then as time goes by, that childish mindset is something you see in your own children, and it's interesting to see the logic going behind it because it's, well, it's very logical to them all the time. Or it's very weird and they can't figure it out, but they just keep going.You just released a book about Thanksgiving, and I was surprised you'd never done a Thanksgiving book before. Did that idea come from you or did somebody ask you?Well, actually, we had done a book, Just So Thankful, a generic Thanksgiving book, because they didn't want to tackle Thanksgiving, which would mean that after Thanksgiving the book would just die. That book did very, very well, [but] for some reason after a couple years the publishers got together and said, "We want a Thanksgiving book." Why? Thanksgiving has become a big national holiday. So Thanksgiving is almost as big as Christmas.How much do you work? How much do you have to produce per year?About three books per year on average.How long does it take you from concept to finished product on your end?It takes about four months. Whether it [actually takes that much time] or not, I don't know. So much of writing and illustrating your own book is a give and take you're having with the universe: "That doesn't work, universe, give me something better." [And the universe will sometimes say:] "Actually, maybe don't work that day, it's just not coming." Then you think, "Oh, I'm going to work this through," and you work like a devil for two or three days. It's all about how it's progressing as an entity—it's demanding things of you, and you say, "Okay, I'll do it," or, "No, I can't deal with that right now, it's too confusing." At least that's [how it is] for me. But I've been very disciplined my whole life working. I have a tendency to work five days a week. Not all day, not during the day necessarily, but four hours, five hours, sometimes six hours.Okay, so, I don't want to offend you. I am going to ask this question though. I'm just going to put it out there. You're 71.No.Yeah! No kidding. There's no reason for you to keep working. Why are you?Well, it depends on why you're working in the first place. I mean, technically, I could retire. But then I would get extremely bored and write a book. Put it this way: I am basically retired and I am somehow now writing three books a year.Do you know how to not work? After all this time are you capable of not drawing or not writing?I don't know. I haven't gone that long without doing it. Am I capable of doing it? I'm a Buddhist and I practice all sorts of meditation, so I'm very much active in learning how to do nothing. So I practice a lot of doing nothing.Does your Buddhism inform these books at all?No, not really. Buddhism came out of my reflections on life after a number of years and the books just kind of wandered along by themselves.What about the character? You do other books and you do other things, but this character, why does it work for you as a storyteller?It started a long time ago—I drew this funny little dummy of this little hedgehog-type guy, he didn't have any clothes at the time, and it was called Just For You. [It was] about this little guy who was trying to do all these wonderful things for his mother and making a mess as he goes. The book did phenomenally well for Golden Books and they wanted another one. Then they asked for a couple [more] books—makes sense to do one after the next—and there you have it. It just develops like that.So you're actually coming up on 50 years since your first book, A Boy, a Dog, and a Frog was published. Between that book and Little Critter, were you trying to find something that would stick?No, no, I just did things that came to me. Liza Lou And The Yeller Belly Swamp was one of my first books, like the frog books, and I took it into the publisher when I did my first book—this is back in the days when you could do this kind of stuff—I walked into the publisher of Dial Books and said I've done this dummy like you've suggested I do, but I can't think of any words. And she sat down and looked at it and said, "Oh wow, no words. Let's publish it the way it is." You always, as a writer or an artist, you always hope your work will sell, because it validates you when you do it.I never was thinking of a great character, I was just thinking of great books. And when I did this little guy, this dummy called Just For You, the publisher I took it to looked at it and said, "Oh Mercer, you don't really want to publish another dumb little animal book do you?" I said, "Well, I haven't published an animal book, first of all. I'd like to publish this damn little animal book." But then I said, "You don't need this," took it out of her hands and went to Golden Books. They thought it was great—they love little dumb animal books.But more than anything, Little Critter is a reflection of little kids trying to get socialized in the world. That's what it's all about when you're little, and all the things you have to deal with. All of this subject matter is just things that arise in a child's life, one way or another, and how you resolve them or what you find out about them. But they're not extremely turgid or in the dramatic sense of losing your pet dog—it's just an experience, and the way a kid would have that experience.Before we move on, I want to quick ask you, and I feel like this is a question only someone who has read your books a lot could ask you, but where did the idea come from for you to add the grasshopper and the spider? Finding those little characters hidden away in your images always felt like a treat.Because I can't stop. A picture tells a story a little differently from the words. It's not something I think about—I do it. I don't literally interpret every word and leave everything blank. It's a visual experience of the words, and [there can be] many different visual experiences of those words, but mine is whatever goes on with Little Critter. And then these, for some reason, the grasshopper came along first and then the spider, and they just wander in and out of the page and nobody ever refers to them at all. They're just there. It started off as a funny thing, and then after about ten books people [started saying], "Where's the spider?" I dropped the grasshopper because he was such a difficult little guy to draw in all these different poses. So I thought, "I want to have a mouse or a frog." I tried all these things; the spider always stayed. And now I've settled on the spider and a mouse because they're just a funny combination. And they just wander around. That's all.Is that something kids notice?Oh yeah, kids notice that kind of stuff immediately. Kids notice all sorts of strange things. If I forget to have a button coloured on Little Critter's overalls, I could get mail saying, "Little Critter has no button on."Liza Lou is a book I grew up with, but I don't think I understood that you did it until I became a parent and I went back to it, because it is so completely different from your other works. In the years before Little Critter, how much of that time between A Boy, a Dog and a Frog and Little Critter were you still trying to decide what kind of artist you'd like to be? How much development was happening at that point?I fell into these books. I came to New York with a bunch of paintings, very Salvador Dali-ish, strange and graphic and gory things that got a lot of attention on Madison Avenue. When I brought my paintings in they saw them, they all, not all but a good number of good galleries, said, "Do you want me to work towards a show?" So I set off to paint for this show, and the sad truth of it is I found out after doing about four or five of these things that the only reason I did them was for shock value, and I had nothing whatsoever to say. It was just shock value and I was tired of doing it, so I just stopped painting. It was stupid. I went to an old friend after a year or so, a friend of my mother's who had been doing children's books. She says, "Oh come by, see what I'm doing." So I went over to her studio and she'd been doing all these paintings of cute little girls in little dresses and little dolls and little animals having tea. Her name was Martha Alexander and she was quite well known at the time. I said, "Oh, I can do that, that's something I've always wanted to do." When I was in high school in Hawaii I wanted to do children's books, but the teacher said, "We're going to spend one week on children's books because you can't make any money doing them." I said, "Oh god, that's terrible." So I forgot about it. [But Alexander] gave me the names of editors and publishers she knew and told me a good song and dance to get in there. I said, "Hi, I'm Mercer Mayer, I'm just in from Hawaii, and Martha Alexander says I should give you a quick call." They all saw me right away.I wanted to ask you about your writing. You have such a clear voice, and it's something I discovered in one of your earliest books, which I have as The Bravest Knight but which was first published as Terrible Troll. There's so much of it that I can see later went into Little Critter, and one of the primary things is you've got a clear cadence in your lines, almost to the point where I feel like I can't read it any other way to my son. It's always lists of things that the character is doing: "I shined his shoes," "I cleaned the horse," "I picked a hat." Are you conscious of it when you write that way?I'm conscious of all these ideas in order to get them into a book that used to be 32 pages, now 24, whatever. To get an idea without tons of words, saying practically nothing … a novel, kids aren't going to respond to that. They want to see something happening and progressing. "I did this and I did this and I did this." Because that's what kids do. "I do this and I do this." So whatever the subject is, you have to get into it and think of all the things you would do if you became the squire to the bravest knight or if you lived a hundred thousand years ago or whatever. You've just got to think about all the things you'd have to have—you'd have to have a hat with a big fluffy feather, you work for a knight and travel around making bad guys do good things. It's not so much cadence as it is listening to things and a way of listing what you would do. And you have to make it exciting because I'm not teaching anybody anything, I'm just trying to get them into reading and enjoying the book.Do you see an end to this at some point?Yeah, I'll be dead. I will be dead. So don't worry about it, you'll join me.Well, I don't think I'll join you, but you are right, we are going that way.Well, you know, you're going there.But there's no reason for you to quit. You're just going to keep going as long as you can?I don't really think about it that much. I really don't. I never felt like I'm really going to work. Sometimes my goofing off seems like work and it's like, "Oh crap, I've got to finish this in two weeks, because I'm behind so much and behind the ball." But I don't envision an end like I don't envision a beginning. We're all here now and it's just what we do. Be here now.