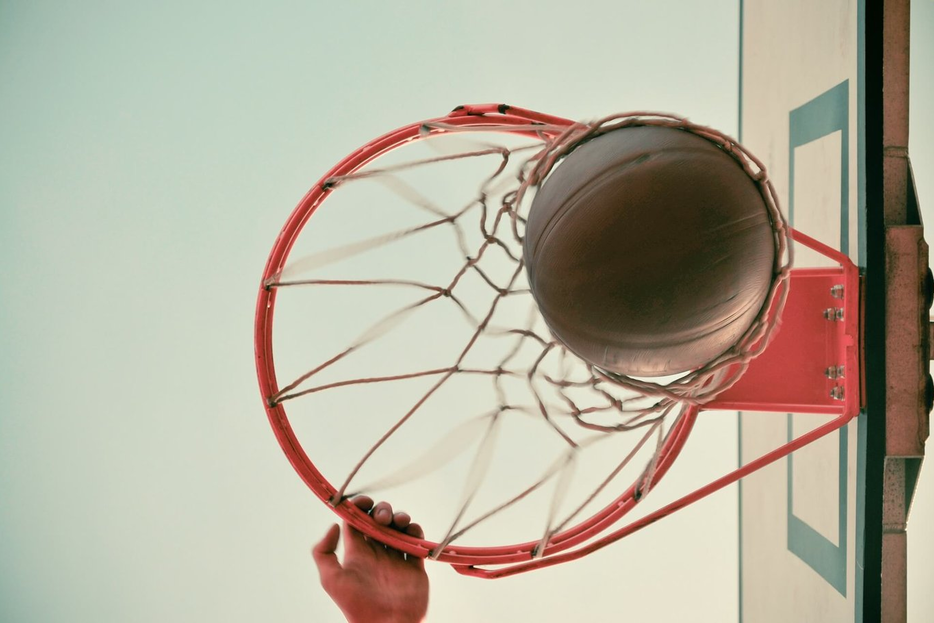 Fandom allows us to locate some much-needed normalcy without ever accepting the current state of things as normal.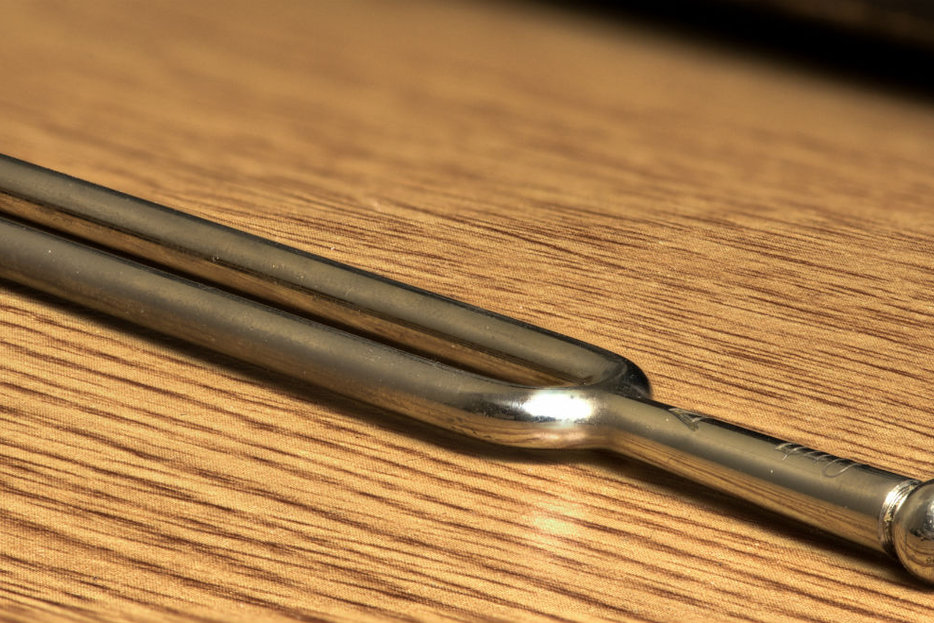 Throughout my twenties and thirties I made dark jokes about the life expectancy of my breasts.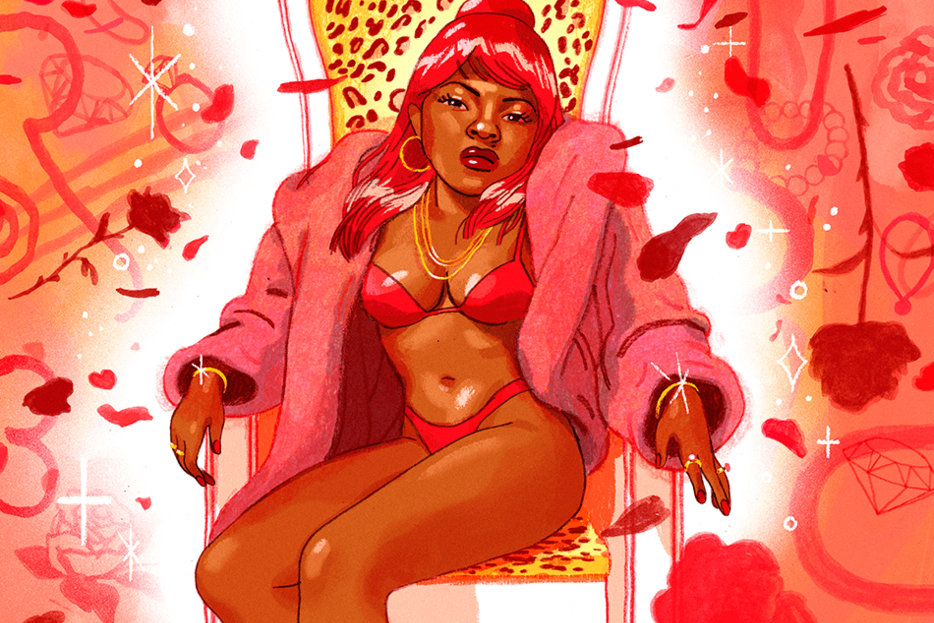 Power broker, sex symbol, and kingpin of the block: reflecting on the rapper, who reconfigured familiar faces into something wholly unfamiliar, 20 years after the release of her debut album.
Latest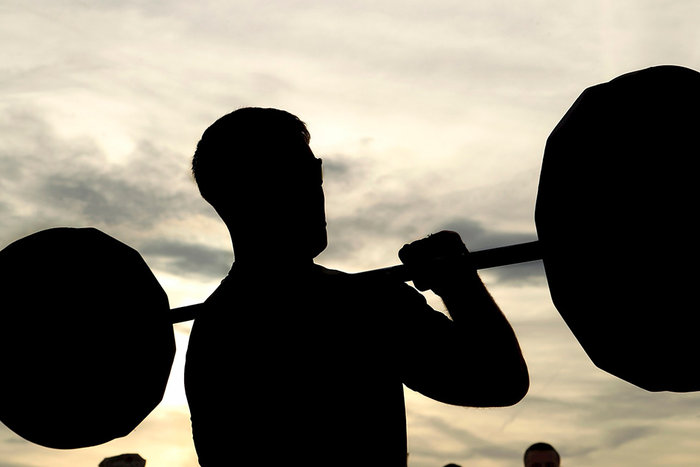 I hated myself when I benched 405, agonized over form while squatting 500, and regretted the first 33 years of my life even as I deadlifted 650. I had never lifted heavier or been unhappier.
What was important to us in 2016? Hazlitt's writers reflect on the year's issues, big and small.I'm at the Olympia Fitness Expo in Las Vegas, one of the largest sports and exercise conventions of its kind in the world. All around me are the trappings of modern muscle mania: vendor booths peddling protein powders, get-thick-quick devices, electrical ab belts, high-fiber bars billed as having the flavor of "red velvet cake" that actually taste like red dog soil mixed with sawdust. I've made it to the meathead Mecca, plopped down in the sprawling convention center of a city of dreams that never sleeps. Part of me is elated, because attending the Olympia is an exciting moment for any fitness enthusiast, and part of me is wondering what will happen when this show ends.*Like my father and my siblings, I was blessed with bigness. Everything about that bigness, which in my earliest years manifested as chubbiness, conspired to push me towards a future in sports and exercise. "Look at the arms on that boy," as spoken by some redneck coach for whom "boy" was both an insult and a compliment, was a phrase that chased me well past my teen years.At first, lifting weights was easy. It was just something I did, my early efforts inconsistent, inefficient, and at times rather mindless. I had no long-term plan to bench-press five hundred pounds or deadlift seven hundred, but neither was I ever trying to reverse my fate as some skinny Mac in whose face sand was kicked—I merely went to the gym to see what I could accomplish between socializing with high school and college acquaintances. In spite of that, I kept getting stronger, and I took joy in watching my body become thicker and denser. In the heady days of the late 1990s, before every single subculture converged on the Internet and jocks embraced nerd culture and nerds reinvented jock culture, I might have been described as a "lifter."And the feedback was positive—life-affirming, even. After graduating from the University of North Carolina, I was hired on the spot at a job fair and tasked with managing an Abercrombie & Fitch, a position for which the only qualifications were a college degree and a body suitable for displaying their clothes. In 2003, I won the "tall men's division" (over 5'9"!) of a bodybuilding contest held in Kalispell, Montana, and though I was the sole competitor in my class, I proudly displayed the oversized trophy I had been awarded. And while trying to figure out what to do with the rest of my life, I blew the doors off a bunch of physical fitness tests for law enforcement positions. These were minor and forgettable accomplishments, to be sure, but at a time when little else was going right in my life, they were all I had.It seemed that a big man with a big voice was predestined to handle weighty matters, or at least matters involving heavy weights, and that was all there was to it.Years passed, college at last giving way to graduate school, and I remained big-bodied. By then, this bigness, which I was doing little to actually maintain during the mid-2000s, became a sort of academic calling card. People in the humanities were pursuing their passions, often in strangely stereotypical ways: the person who played college soccer became a transnational historian who studied soccer, the ex-cheerleader became a sociologist who applied the findings of cutting-edge queer theorists to cheerleading and gymnastics. And I was, well, big, so much of my work in cultural studies came to revolve around masculinity and strength.It bothered me, this notion that my physical appearance somehow dictated my research agenda, but no more or less than remarks like "look at the arms on that boy." If you were blessed with bigness, you accepted your fate without complaint. Michael Oriard, an NFL lineman who became an English professor, had dabbled in other subject areas before settling comfortably into a role as the "English professor who writes about football." It seemed that a big man with a big voice was predestined to handle weighty matters, or at least matters involving heavy weights, and that was all there was to it.*The path that led me to this year's Olympia began in earnest in 2009. I was 26, three years away from completing my Ph.D., and had just participated in a university-wide strongman contest. I did well enough for someone who had devoted zero time to preparation for a glorified intramural event, which up until then was how I typically prepared for anything: I arrived and did my thing, not caring overmuch about the result, and departed.The story should've ended there—instead, I entered the orbit of several fellow competitors who had launched the school's CrossFit club. Suddenly, I was invested in "the sport of fitness." Back then, CrossFit seemed like an appealingly subversive activity: its teachings, if followed to the letter, would make your body elite. You would have amazing range-of-motion. Your body's work capacity and survivability would shoot through the roof. All this, in only ten or fifteen minutes of the "workout of the day" ("WOD").And I guess it worked, at least in the early going. I charted these WODs on spreadsheets. I started adding "mobility WODs" to improve my flexibility and "strength WODs" to boost my pressing and squatting numbers. I switched from fad diet to fad diet, from a "gallon of milk a day" ("GOMAD") to paleo to keto. Eventually, I was spending hours a day logging my repetitions and portioning out my lumps of butter and bacon fat, hours I once might have preferred devoting to anything else.Now, I thought, I was getting somewhere. Maybe I had looked good before, and been strong before, but I was deeply flawed. My body had become stiff and musclebound, more tomb than temple, and it needed to be razed and rebuilt. For once in my life, I wasn't just going through the paces, however relaxing those paces might have been. I loosened my quads, strengthened my glutes, and placed my faith in that beguiling notion of late nineteenth-century philosophers and social scientists: Progress. Ever upward, never backward, and always breaking parallel on my squats!Yet CrossFit eventually disappointed me. I bottomed out—a victim, for the first time in my athletic life, of the shoulder injuries that plague competitors who are kipping their pull-ups, thrusting barbells into the air at maximum speed, and performing deadlifts one after the other in rapid succession. The French theorist Jean-Marie Brohm had pointed out decades earlier that rigorous sport and exercise, as distinguished from games we play, amounted to nothing more than a "prison of measured time." For the first time, I understood what he meant.What good was I to anyone now, forty or fifty pounds diminished on my three powerlifts? And who was I to write about strength, when my own had begun to wane?I was still, however, hooked on this notion of functionality. After I had relocated to Dallas to launch my career as an assistant professor at the University of Texas at Arlington, I felt healthy enough to renew my training. I couldn't bring myself to return to CrossFit, though; its programming, which once seemed novel, now struck me incoherent at best and dangerous at worst. Add to that the fact that CrossFit higher-ups such as founder "Coach"11An honorary title, I assume, like "Kentucky Colonel," given that fitness whisperer Glassman never coached or participated in any organized sport at an especially high level. Greg Glassman, who is depicted as some kind of exercise Svengali in former Paris Review editor Daniel Kunitz's recent book Lift: Fitness Culture, from Naked Greeks and Acrobats to Jazzercise and Ninja Warriors, seemed curiously paunchy and out-of-shape in spite of this multi-modality fitness methodology he had discovered. Moreover, the creators of the CrossFit corporate culture were flag-waving libertarians, people who simultaneously valorized the perfectible self even as they heaped unending admiration upon the fallen first responders after whom they named their workouts. I found myself as uneasy among their ranks as I once did in church. In both cases, the true believers gave themselves over to whatever they were doing, whereas I could never set aside my doubts long enough to derive any tangible benefit.And tangible benefits were what I now demanded. I needed to make Progress, to remove the butt wink from my squats and the slightest evidence of a rounded back from my deadlifts. This quest toward increasing utility brought me to Arlington's Metroflex, a legendary powerlifting gym that had launched the careers of bodybuilding legends such as Ronnie Coleman, Johnnie O. Jackson, and Branch Warren. There, I worked with experienced coaches and buried myself in the writing of a host of literary lifting muses—the misogynistic Mark Rippetoe, the minimalist Jim Wendler, the Ayn Rand-obsessed Mike Mentzer—to drive my powerlifting competition total to new heights. I videotaped everything, fixated on mistakes and minutiae and keenly aware that others around me were progressing faster, and deleted most of it because the recordings disgusted me.I had never lifted heavier or felt unhappier. I hated myself when I benched 405 pounds, agonized over whether I had "broken parallel" while squatting 500, and regretted the first thirty-three years of my life even as I deadlifted 650. These numbers were achieved piecemeal at a half-dozen regional powerlifting competitions where the other two lifts always went wrong—a great squat but a terrible deadlift, a bench press undermined by a dead shoulder. Given how long these events lasted (over nine hours, in some cases) and how quickly each of my turns at the platform ended, this left me with nothing but time, hours and hours of standing around while other athletes waited to take their turns, to second-guess my insufficient preparation. Nobody's livelihood was at stake: we had already invested thousands of dollars on gear and muscle-building food, and the available prizes were usually just jugs of protein or gift cards to supplement stores. But our reputations were on the line, and whenever I performed poorly—which seemed like always—my sense of self wound up compromised. I kept preparing to fail by failing to prepare, to borrow the rah-rah patois of the gym.*Bit by bit, this serious training got away from me. I fought respiratory diseases, dysthymia, and unceasing urges to deviate from my strict diet—all the usual facts of life that can impair your form and inhibit your functioning. I was writing more about fitness and bodies, yet doing less with my own. I was a fraud, an imposter, and my best life was getting away from me a day at a time. What good was I to anyone now, forty or fifty pounds diminished on my three powerlifts? And who was I to write about strength, when my own had begun to wane?Covering the Mr. Olympia, then, represented both the fulfillment of a reportorial dream as well as a three-day personal nightmare. Bodybuilding, the world championships of which were the ostensible reason for the weekend, retained the campy, ludic uselessness that had caused muscle magazine publisher Joe Weider to launch the Olympia, in the process parting ways with curmudgeonly York Barbell owner Bob Hoffman and his weightlifting-oriented Mr. America pageants. The Olympia was meant to reward beautiful physiques notwithstanding their ability to pump iron—"train for aesthetics and strength will follow" was Weider's motto—but the expo itself was a convention filled to capacity with CrossFit demonstrations, powerlifting events, and hordes of salespeople peddling the latest get-fit-quick snake oil.Around every corner, I encountered ridiculously well-built humans, each invested in the act of getting bigger. Some had clearly been small before, with tiny wrists and waists, whereas others had been gigantic from the outset, like reigning World's Strongest Man champion Brian Shaw. Shaw, arguably the most massive person at the event and perhaps in the entire world, was nice enough during our brief conversation, but kept cutting his interactions short—his day at the convention represented an unpleasant interruption from the incessant eating and exercising necessary for him to defend his title against top contenders like towering Game of Thrones scene-chewer Hafþór Júlíus Björnsson. Training, I realized, was what one did at work—how and why had we carried it over to our hobbies, those spontaneous activities meant to bring us joy?Here, in Shaw, was a man who had truly been blessed with bigness, with ham-hock fists and size-twenty feet, and yet he was still disciplining his body and micromanaging each minute of his day in ways that would make Frederick Winslow Taylor proud. He was a professional strongman, emphasis on professional, and his entire life was spent laboring to create himself. One could write encomia to such dedicated athletes, and thousands of people already have, but it struck me as a rather melancholy existence. Shaw was amazing in the same way champion hot dog eaters were; neither made their occupations seem like a fun way to pass the time.As Shaw lumbered away, a nutrition company employee at a nearby booth handed me a protein bar that was intended to taste like a Rice Krispie treat.I accepted the item, as I had dozens of others. "Is that really what it tastes like?" I asked him."Nah," he said, somewhat sheepishly, "but it's low-sugar, high-fiber, and it's super good for you."*One of the highlights of this year's Mr. Olympia was the return of a fifty-two-year-old bodybuilder named Kevin Levrone, a legendary athlete nicknamed the "Maryland Muscle Machine," for one final turn on the competition stage. Levrone had been a muscle hero to my younger brother; I was interested to see how he would fare in his last run at glory.His story had received a great deal of attention in the muscle press. Passionate followers of the subculture argued back and forth about whether Levrone would appear on stage in competition shape—a serious concern given that he had allowed himself only six months to train for the event after several years drifting away from a sport that demands round-the-clock body maintenance.These questions were answered when Levrone appeared on the first night of the pageant to strike his mandatory poses, unveiling an impressive upper torso but legs that, at least relative to those of his enormous competitors, lacked mass and definition."His legs were already going when he quit the first time," explained the retired German bodybuilder Markus Ruhl, who was seated next to me in the press pit.But Ruhl, still as freakishly huge as a 5'9" man can be, watched Levrone's routine with interest, and reserved his loudest applause for the man against whom he had competed in several prior Olympias.On the night of the finals, Levrone, who had failed to make the ten-man cutoff, was given a chance to guest-pose before the throngs of worshipful spectators who packed the Orleans Arena. He went through a graceful flexing routine, smiling handsomely at an audience that would eventually forget him, and bowed. Unlike Cedric McMillan, an unusually expressive bodybuilder who frowned at the crowd after placing seventh, or Shawn Rhoden, who seemed unwilling to acknowledge that he had been selected as the runner-up to six-time champion Phil Heath, Levrone appeared genuinely happy to be there.He had a sense of where he was, I supposed, and that was sufficient. His body was polished and sharp—not as sharp as it once had been, but sharper than it ever would be again. He was satisfied with the ending to his story.*While waiting for my car on the last day of the convention, I spoke with Flex Wheeler, a retired bodybuilder who had won the Arnold Classic—the only bodybuilding event that rivals the Olympia—a then-record four times.I asked him about the return of Kevin Levrone, one of his contemporaries."I don't know," he said. "I guess what Kevin did makes me want to get back in that kind of shape, but then part of me knows I can't, because I wouldn't be coming back at half of what I was.""What about the sheer joy of participating?" I asked.He brought his hand to his chin, inadvertently flexing a bicep that, though round and massive, surely wasn't what it once was or could have been. "I was dyslexic, and this was a way that I could support myself. See, you don't make any money in bodybuilding. You make money because of bodybuilding or after bodybuilding.""So you're not returning to the stage?""Nah, I like all the projects I have going on right now," he told me. "I'm happy with where I'm at."*On the flight home from Vegas, I passed in and out of a restless sleep. My waking thoughts turned to a half-marathon I had entered on a whim back in 2014: I didn't bother training for the event, because long, slow running is terrible on the body, and on that fateful day I simply slid on a knee brace, popped some ibuprofen, and dragged my 240-pound body through the race in two hours and twenty minutes. It was hardly a Paul Ryan performance, but it afforded me the opportunity to travel through the most scenic parts of Fort Worth in an especially intimate way, and that's the sensation that lingered.Other moments flashed before my eyes. Meandering hikes in Glacier National Park, twenty miles here and there simply because. Huge truck tires I'd flipped for the same reason a dog chases its tail, and with a precisely similar purpose. Taking some of my students on a field trip to the second Muscle Beach, the weightlifting platform in Venice, then planking and doing bar-ups and climbing the ropes. The elementary school field days when I would will my chubby body to run and jump past my peers, savoring these fleeting pastoral escapes from the domestic gulag that my parents' troubled marriage had become.All of these were experiences that engaged body and soul. They were things I had done because I wanted to prove my powers, and they weren't reducible to a series of movements in a workout demonstration video. Fitness has, it must be conceded, become more inclusive, with nearly as many women in attendance at the Olympia as men—but all that meant was that there were now twice as many "trainees." Training, I realized, was what one did at work—how and why had we carried it over to our hobbies, those spontaneous activities meant to bring us joy? Nowadays, you didn't just lift weights or play Street Fighter; you competed at these things. We were in training; we were athletes; and our heated competitions were no less serious, if far less significant, than the ones strongman Brian Shaw was steeling himself for.There's this wonderful scene in Dave Meggysesy's Out of Their League in which the author, an NFL player gradually becoming disgruntled with his dangerous and dehumanizing sport, starts training on outdoor trails, running as fast or as slow as mood dictates. Instead of running timed laps around a track and answering to the dictates of a hostile coach, Meggysesy now begins to set his own pace, to follow the demands of his body—and he is struck by how happy he felt.This, and nothing else, is what I want. I'm thirty-four years old, and my somatic limits are clearly established. I can do some things (move heavy objects) and can't do others (swim). These deeply ingrained habits of work-discipline will die slowly, but I can't say I'll miss them after they're gone—far from it. Let me stop this endless training towards some bad infinite and embrace free play in the only self I'll ever have.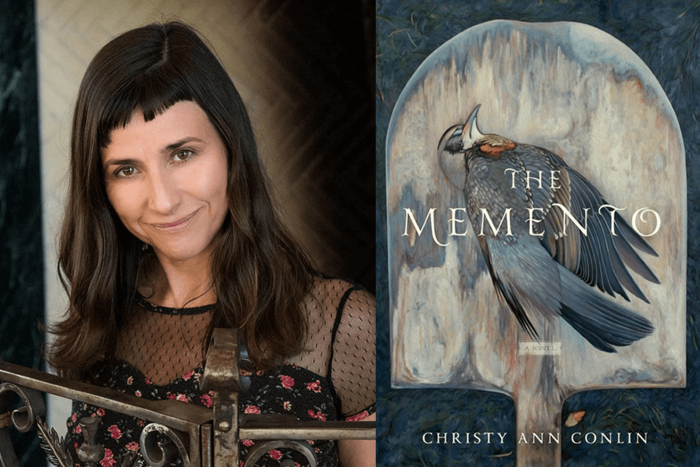 Speaking with the author of The Memento about assault narratives, ghost stories and the healing work of fiction. 
"This book you better like may not be exactly what you expect," said Alexander MacLoeod at the Nova Scotia launch of Christy Ann Conlin's The Memento, a complex amalgam of realism, gothic sensibilities, fairy tale and dream-space. A ghostly coming-of-age story for outliers, it nods to a three hundred year legacy of uncanny literary writings—the likes of Nathanial Hawthorne, Marilynne Robinson, Horace Walpole, Ann Radcliffe, Wilkie Collins, Shirley Jackson and Henry James. At the same time it blends the contemporary with the old world, evoking the work of Alistair MacLeod, Ernest Buckler and William Faulkner. It is both harsh and tender, encoding a deep, dark intimacy that makes it both defiantly personal and singular.Conlin, who is the author of three books as well as several works of fiction and non-fiction, and I settled into the quaint Victorian salon of a charming shipwright's home in Kingsport, Nova Scotia, near her home in Wolfville, to have a lengthy chat about The Memento. As we spoke, the fog burnt off the Bay of Fundy, the tidal bore did its grandiose thing, and what wind there was got the old bones of the house creaking—ideal pathetic fallacy for talk of ghosts, and insidious secrets, and all things gothic.Kathryn Kuitenbrouwer: Your work—Heave, Dead Time, and now The Memento—is concerned with mental health, addiction, women, and the way family distorts us but also makes us who we are. The liminal space of adolescence, and its particular transformative nature, are also factors. I wonder if there is a connection in your mind to these realist impulses and the enchanted spaces you conjure in The Memento?Christy Ann Conlin: I am interested in how we, as women and men, are shaped by family and society, and how we react to and against this, both in adolescence and then as young adults. The Memento takes place in two parts, when Fancy Mosher, the narrator, is twelve, and then twenty-four years old, two key developmental life stages, transitional stages in life, and in brain development. Our perception of the world changes as we age. When we experience trauma, then depression, anxiety and addiction become our companions, reactions against the horror of being oppressed which take on a life of their own.When we speak of young women, I'm interested in how we internalize sexism, and how this can distort and pervert identity as we pass through these developmental milestones.And I wanted to explore realism as it collides with fantasy. Fantasy and imagination are an expected part of a child's life, and then, in adulthood, these same areas of play can become something more pathological when it serves as a means of escape and avoidance. The Memento is a genre-bending book, evoking the old world novels of Jane Austen, the Brontë sisters, and Edith Wharton, but pushing it to another level with supernatural elements and a contemporary thread. Jane Austen scholar Sarah Emsley said to me that in The Memento the Parker family's grand estate, Petal's End, evokes the world of Downton Abbey or Northanger Abbey, and the young heroine Fancy Mosher brings to mind Jane Austen's Catherine Morland. Catherine Morland imagines with delight all the gothic horrors that might await her at Northanger Abbey but for Fancy Mosher, the horrors unfold.Actually, that sounds a bit unnerving, when you put it like that. How was the experience of dabbling in horror on this level for you? It was fascinating playing with a real world which is enchanted, so to speak, one which ensnares all who enter in a sense of timelessness. Enchantment is such a delicate and feminine word, so unsuspecting. But it is this aspect of the female psyche I find most captivating, that we enchant and bewitch and yet those very words mask the peril of being captured in a spell, a spell cast by family, at such a tender and impressionable time as adolescence.Much of my work is driven by this idea of nurture and nature, that we are born with a particular personality and temperament, and then we are shaped by how we are raised at the hearth (in the family), in the public square (society), and at the altar (emotional and spiritual experiences and rituals). Mary Pipher writes in her book Reviving Ophelia: Saving the Selves of Adolescent Girls of the transformation of her cousin, who enters adolescence a tree-climbing exuberant tomboy and comes out the other side wearing lipstick, teetering on high heels, the tomboy banished. Adolescence is a time where girls often first encounter sexual objectification, and the idea they exist for the pleasure of others. The socialization process intensifies and we become strangers to ourselves. We lose control over our very bodies and the cloak of childhood falls to our feet.During my research for The Memento, I was captivated by the old saying that particular inclinations, temperaments, abilities, and even personalities are born into us. Fancy Mosher, Jenny and Pomeline Parker all have particular abilities but it is their upbringing and environment, which shapes how these abilities manifest.One element I aimed to show was the vulnerability and subsequent abuse and torment of girls and women, the marginalized across gender and class lines. The ghosts in The Memento symbolize a subversive power, a fierce and unholy railing against those who prey upon the weak and defenceless. These phantoms are a powerful juxtaposition to the helplessness of the living characters—unearthly voices for those who are oppressed. Both harbingers of doom and redemption, these supernatural forces refuse to play by the rules. They creepily redefine the game using the very objects in life.Please speak more about the mythic elements of The Memento. It seems to me the novel shimmers with an undercurrent of something larger than itself—a kind of knowing. In some way, the story feels like it was always there, if that makes sense. The reader has the impression they have walked into something like a dream that's been playing all along. How does myth operate for you, as you write? As you edit? Yes, it does make sense to me. It's a high compliment you experienced the story this way. I think these stories, which travel through time, serve as warnings and as beacons of hope, sometimes both. Myths, legends, fairy tales—these stories feel as though they are perpetually in play, and that we can tap into them at any time just through the telling or reading of the story. I really played with this with the place names in the book, Evermore, the garden, the Woodcutter's Cottage, Petal's End, The Water House—names that evoke the perpetual realms in fairy tales and legends.Whenever I read Greek myths to my sons, and certainly there is nothing which combines harshness and magic more than Greek mythology, it's as though we enter into dream or fantasy which weaves through time, and is constantly rediscovered, like a dream, as you call it, which never ends. The reader can enter into the dream world, which continually loops. This is the domain of the oral tradition, where stories live in the telling—we breathe life into myths through speaking the words. We have largely lost touch with the oral tradition in our culture, although it does seem to survive out in the open in songs and music.Ghost stories in particular have an age-old endurance throughout the world, and throughout time. My parents always listened to the radio show called Ideas on CBC Radio and I remember when I was quite young hearing a conversation with guests Margaret Atwood, Graham Gibson and David Cronenberg where they chatted about ghostly things, and their role in society and art. Margaret Atwood had this great line—"The ghost story is a way of examining the self coming to terms with the self"—and I think this is true on an individual and societal level, and it's why we have our own personal ghost stories, and ones we share as a community and as a culture; we are in a constant state of coming to terms with ourselves, who we were, what we are, and what we are becoming. So you felt you were self-examining? That's interesting to me, given the gothic elements.Honestly, at the beginning of my work on The Memento, I felt as though I was remembering an old, old story from the land, which I only had pieces of, as though parts had been told to me as a child, and that I had overheard others whispered by the fire. So I come by these beliefs honestly [laughs]. My mother always told me to never wear a dead lady's apron and my grandmother always said to exercise caution when drinking out of a dead man's cup for it might not be as empty as it looked. My grandmother had been a nurse in private homes in the 1930s, and stood vigil by many deathbeds, administering last sips of water or weak tea and whiskey to the dying. These objects were powerful symbols of the people they had belonged to, mementos left behind, an embodiment of the person who had died, and the grief also left behind in death. Using such mementos could invoke their spirit, for better or for worse. I needed to take extra care, they both said, for I was the only girl born in a generation, and this meant I had a special sensitivity for these things—the spirits would seek me out. And then I inherited my grandmother's china tea set and thus the story for The Memento began to brew. It is no small wonder I have an affinity for ghost stories!But certainly the weight and importance of ghost stories has been diminished and shoved to the side. We giggle at ghost stories, and dismiss what might have inspired awe, caution, reference or respect in earlier generations. We embrace horror as a fun outlet, not as one of warning or guidance. In Inuit culture, First Nations culture, in Asia, there is far more respect for the old stories and legends, and for the concept of ghosts and phantoms. I taught ESL in Korea and it was there I first encountered Korean and Japanese ghost stories. What was interesting to me was the role of ancestor worship in these cultures, the belief that once a year spirits come to life, a fundamental respect for afterlife. It seemed to me what permeates this is the conviction that what you do becomes a part of you, so if you break a moral code and a sacred set of values, you'll be haunted by this for the rest of your life and beyond. And so will your family.In the first few drafts of the novel I was exploring the realistic elements of the story, the setting and the characters, even though the novel always had this pull of what you call an undercurrent of a more mythical world. It was a process of uncovering it, if you will. It was very much as though I was recalling pieces of fairy tale and myth, unearthing a story. But before I could let this, so to speak, sweep the story away, it was critical to understand the story that takes place in the common world. Once this foundation was laid, then I was able to let the supernatural aspect weave through, combining elements of a gothic ghost story, and magic realism. I wanted that juxtaposition of a harsh and closed society where the marginalised and disenfranchised are so powerless, with the supernatural elements rising out of their anger and persecution.And how do you, then, manipulate these elements? How do these elements converge in self-examination?At the core of what influenced the book lies my experience of being sexually assaulted when I was eight and then later in my early twenties when I was in rehab, both times being powerless to do a thing. And for years thinking I had done something wrong. Part of this book was looking at how distorted memories do haunt and torment us, and how we mutate our own memories to both hide our secrets, but to rationalize and find explanations. For a child there is no rational explanation for sexual abuse. It is only that a monster has somehow been summoned…but by whom? In The Memento, Jenny, the unlikely anti-heroine, follows her own religion, and through this becomes impervious to adult efforts to manipulate and control her. She is the only one who sees clearly, and even her love for her grandmother does not sway her from her values. It is Jenny, a quintessential grotesque character, who wipes away all distortion and lies. In the possession of an almost demonic clarity and truthfulness, she holds all to account. Jenny is without mercy. It is Fancy who holds the mercy for them all, in her mementos.There has, of course, been much talk of sexual assault and much discussion of the contours of feminism in media these days. It's been unavoidable and difficult for many people, myself included. Is there an analogy to be made between the setting of your novel—a colonial ruins—and this story of violation, generally?In my novel, young girls are also robbed of any sense of personal agency until they finally rebel. They search for their own language and moral code. And when they do, it is a code of both mercy and vengeance, which rises forth from the desecration of their bodies and innocence.I think much of the trouble begins when men judge a woman's response to assault from a male perspective, at how they would respond if it happened to them, even though it's impossible to do this as men are governed by entirely different expectations and allowances. And this lies at the heart of all oppression, when we have a particular moral code and set of values and privileges and assume it's the same for all. Sexual objectification shapes girls, as they approach womanhood. We learn how to keep our heads down. All around are signs which remind us of a prescribed role, which is one of compliance and conformity—or else. There is so much talk now of what young women wear, and how it distracts young men from their studies. It's shocking the conversation is not about why young men can't control themselves, that women are the object of temptation, and the moral judgement, which then ensues. But worthy of note, as well, is the message we send to young women, that being sexy and attractive is valued above all else. And yet we then hold them responsible for the expectations heaved upon them to start with.The Rehtaeh Parsons case in Nova Scotia has thrown light on just how regressive society is when it comes to women. We've seen just how harshly a community judges a woman who doesn't behave in prescribed ladylike behaviour. I was shocked by how many people I knew felt Ms. Parsons deserved what happened to her, that the young men were tempted and she created the situation herself. Excuses were so quickly made for young men. Even if people felt what they did was wrong, there was still a sense that boys will be boys and girls will be sluts. And sluts get what is coming to them.Which brings me, peculiarly, back to fairy tales, and the way you play with enchanted tropes. It seems to me that the fairy tale in its brutal simplicity can get at some nugget of violent truth that the novel necessarily must walk a more circuitous path toward. I'm thinking specifically of the use you make of portraiture, but there are weird portals in the novel, too. The enchanted pond and the room one is forbidden to enter come to mind. The uncanny—the defamiliarised everyday space—is made much use of in this novel. Do you think that we convene on the fairy tale and on fairy tale tropes because they are a shorthand, or because they tell it slant, or…?Throughout history we have been embedding story, hiding if you will, violent and horrifying truths, stories told and then retold, truths that become stories that, in turn, become mythicized. I think this goes back to the way we are as children, where we either hide from, or interpret the horrors we experience. The noise in the night becomes a demon. The rustle under the bed, a monster. The closed closet door in the midnight bedroom becomes either a portal to hell or a container of a devilish creature awakened by the moonlight on the floor. This is how we make sense of abuse and exploitation when we are small and are not able to intellectually comprehend or logically explain what has happened.When we look back at the origins of the fairy tales the Brothers Grimm transcribed from the oral tradition, we see their origins as stories told to the children of the upper classes by peasants, those suffering, oppressed, metaphors for anger, violence, injustice. Lordy, the earliest Little Red Riding Hood (written by Charles Perrault) has her stripping, getting naked in bed with the Big Bad Wolf and he EATS her. Those were the bedtime stories told by the French. It's no wonder there was a revolution! So, all that to say, that fairy tales do have at their heart a violent truth from which comes a fantasy spun to contain that violence, to hold and contain this darkness at the centre. They allow us to loop toward a truth. Horror in art draws us because it does this for us, offers us a safe way to confront the terror and violence in our lives, in our history. We live with a legacy of great violence and fear.The Memento is strewn with fairy tale images and metaphor. Both adults and children tell ghost stories and legends. The children fully believe and the adults, while skeptics, are still wary of the truths, which lurk behind these tales, stories that become legacy. The world of The Memento contains many symbolic settings: a forbidden room, the Annex, the enchanted lily pond, the magical garden, the enchanted forest, the woodcutter's house, the water house where the botanical potions are made, the graveyard, a mystical island, a grand creaking house. All of these are places of wonder and places of danger, where magic lies, where you enter at your own risk. As I've mentioned earlier, the book takes place when the main characters are twelve and twenty-four. When they are children and they forge ahead into the forbidden areas, they awake a dark presence, which follows them for twelve years. As adults they enter the same forbidden places but this time knowing.The personal is encoded, then, into the safe package of story?My interest in working with fairy tales and supernatural elements came out of my own childhood of creating fantastical stories to make sense of the traumatic experiences I had as a child. My father had a life long struggle with mental health issues, alcoholism and drug addiction. It made for some very sad and challenging times. When I was very little I had an imaginary friend named, of all things, Cursalina. My mother found it unnerving. My memories of her are vague but I do remember wondering why she stopped coming. Perhaps this was a threshold in my childhood I stepped over, where I could no longer project the emotional disarray and confusion and terror of my childhood into story, when I was then abandoned by my magical guide and protectress. I know she originally appeared when I was angry and afraid. She was never afraid. When I was about ten a friend told me that imaginary friends are actually the spirits of dead children who come because they sense your aloneness and suffering. I was old enough to understand the implications and young enough to find that both terrifying and exciting.In my rather challenging childhood, making up fairy-tale-like stories gave a narrative and a shape to the pain and incomprehensibility of what I was experiencing and living. The stories were worlds I could escape to, where I understood the rules, and the fears. When I was eight, I went to a park with my friend who was also eight, and we brought her two-year-old sister with us. Why on earth we were allowed to go to a park alone, and with a toddler, I have no idea but it was the seventies and things were different. It was a hot June day and we were wearing bikinis. The sky was an intense blue and to this day I remember how sweet the rose bushes smelled. We felt so grown up, that is until we got to the park, and two young men appeared. They let the toddler go, but my friend and I, who, despite our bikinis, were also little girls, were assaulted in the playground in the park. To this day I cannot go down a slide or sit on a swing without remembering the violation and torture we endured in this supposed place of carefree innocence and lighthearted fun.And it was an impossibly beautiful summer day, with a vivid blue sky and birds singing. It was as though we had tumbled into an old world fairy tale where the woodsman didn't come to save us from the big bad wolf but came and joined him.When they finally let us go, my friend and I swore to each other we would never tell. We ran back to her house and her mother screamed at us for letting the two year old wander home alone unattended. And still we said nothing. I couldn't keep that vow though and did try to tell an adult who told me I must be imagining things. I think the biggest trauma then was realizing that adults wanted it to be a fantasy, that such a thing could happen was too horrifying for them to hear. So for me, it was a moment where reality felt pushed into the land of fantasy. But I knew it had happened, and that the fantasy was adults living in a world where they could not see it. This was when they muttered words which seemed to work as spells, to preserve this false sense of security in a world where they actually felt as powerless as we did as screaming little girls by the teeter-totter in the shade of the big tree.Yes, shade and shadows, the things of nightmares. When I did try to talk to adults about this, I felt as though I had broken our vow, and we were then cursed. She had kept the silence but I had not, and had unleashed demons who would hound us. I moved away and we lost touch, but you never lose touch with that sort of childhood violation. It becomes a horror story which plays over and over again, until you make your peace, evoke a spirit far stronger, which for me has been that of forgiveness and hope, one of survival and triumph. Even in recovery, fairy tale and hero mythology is at play, where we finally heal when we banish the demons. Maybe there is a courage which rises up from having walked through the deep dark woods and making it to the other side.I did not intentionally set out to write a story which explored my own childhood abuse, and The Memento is not my personal story. But it is a broader exploration of, as I have said before, the exploitation of weak and vulnerable (in our society, women, children, the disabled and deformed, the poor and the marginalized) and how in unearthly ways they are resurrected and vindicated. The Brothers Grimm re-envisioned fairy tales with happy endings. I believe not in happy endings, but in endings where justice is served, and where peace is made, one way or another.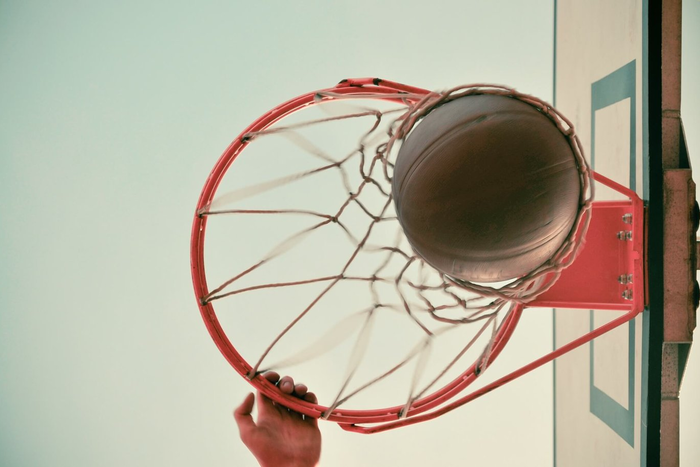 Fandom allows us to locate some much-needed normalcy without ever accepting the current state of things as normal. 
What was important to us in 2016? Hazlitt's writers reflect on the year's issues, big and small.Ron, an acerbic, middle-aged gay Deadhead who hailed from somewhere in the deep South, was the ring-leader of the wait staff at the massive family-style restaurant I worked at in high school. Every time I had a shift with Ron, I'd notice him taking time to sit at the bar and comb through box scores. When I asked him about it, he straightened his posture and lowered his voice like he was about to reveal to me the secret of all True Being: He'd spent much of his life moving around, he said, which made for a steady diet of upheaval, unfamiliar circumstances, and surprises—but no matter what city he found himself in, sports were a constant. Wherever he was, whatever was going on his life, he could open the newspaper (this was 1995) and be transported to somewhere familiar. It was reassuring to find them churning along no matter what.Twenty years later, I've gotten a good grasp on what Ron was driving at, thanks largely to the NBA and a shrink I recently fired for unrelated reasons. Conventional wisdom holds that the basketball season is too long, but for me, it's never long enough. At the risk of sounding melodramatic, watching at least one NBA game a night is more than entertainment for me—it's a means of survival. If left to my own devices, I rapidly go downhill once the workday ends. Basketball has long provided a much-needed sense of structure, if not well-being. You can imagine what happens when that suddenly stops being an option, when that solid ground is suddenly eroded.*I've still yet to adjust to the full ramifications of Donald Trump's election. Granted, at this point we still have little idea what Trumps actually plans to do or in what hare-brained fashion he'll go about accomplishing … anything. Since Election Day, though, I've been reeling in a way that's a little difficult to pin down. I react to every latest development with the appropriate level of scorn and outrage, but my emotions are unfolding according their own logic, a process that has more in common with grieving or trauma than it does day-to-day vigilance. I have no idea where it's headed or when it will resolve itself—maybe never—and on some fundamental level, it feels like a lot about reality really has changed. It's not just that, for the left, we are not where we thought we were—we may be nowhere at all.Post-Trump malaise has as much to do with a sense of disorientation as it does anger or loss. The world, or at least the American context, feels unstable and uncertain; whether we fully realize it or not, so much of how we constructed meaning has been laid to waste. Or maybe it's been this way for a while, and some of us were simply, even willfully, oblivious to just how far gone things were. Now? Truth is entirely subjective. Facts no longer matter. Learning from the past and forecasting the future both seem archaic. Social media isn't a liability, it's a way to wrest power away from conventional media. Insiders are outsiders, outsiders are insiders, and white male supremacy is ready to take down the Establishment. Entertainment value and spectacle are more important than rational discourse. Letting people hear whatever they want to hear is more important than saying anything at all. Accountability or follow-through are beside the point; this is about more than politics. Not only is this country hurtling toward catastrophe, I can't shake the feeling that much of what we thought worked, or was supposed to work, or outlined how the whole worked, has been upended. It makes it hard to locate, much less establish, any form of normalcy.*In the two weeks after Donald Trump was elected was elected to be the future President of the United States, basketball more or less disappeared for me. I watched exactly one NBA game: Rockets-Thunder, Wednesday, November 16. A showdown between former teammates Russell Westbrook and James Harden virtually guaranteed a night of pyrotechnics. Both have started this season on an absolute tear: Westbrook, scalding as ever, has nearly averaged a triple-double for a surprisingly credible Oklahoma City squad. Harden, one of the league's premier scorers, has morphed into a prolific point guard. It's the kind of game that, a week and a half earlier, I would've been stoked for several days in advance. Instead, I just sort of happened into it.It didn't take long for me to shake off the rust. I banged away at the keyboard, firing off stream-of-consciousness tweets nearly every thirty seconds and contorting my face after big plays for the benefit of no one in particular. The game came down to the closing seconds, when Westbrook sealed the victory with a one-handed dunk that appeared to flout the most basic laws of physics. He went up so forcefully that it seemed like he would keep rising indefinitely; he put the ball through the basket with such violence that the court itself seemed likely to rupture. Westbrook landed hard (what else?), popped up immediately, and stomped around the court in celebration. It felt oddly vindicating to tweet that Westbrook—my favorite NBA player—had "summed up his entire life in one single dunk." If only for a couple of hours, things fell back into place. Remembering how to watch sports wasn't just a relief—it was a reassurance.*While I'd never say there's a silver lining to Trump's election, I've noted at least one important change for the better: Much the same way that 9/11 was supposed to erase irony (but didn't), the world seems a hell of a lot less petty now. That goes for both interpersonal relationships—really, what beef doesn't feel trivial right now? How many bridges really got burned?—and internal stuff like, say, my propensity to worry for hours about a warped record or scuff on the floor. Some things matter and others simply don't, your time is no longer yours to waste, and frivolity might even amount to complicity—or, at the very least, complacency.It's not that watching Russell Westbrook will solve any of the world's problems; I'm certainly not advocating escapism, a tendency that, along with garden variety racism, goes a long way toward explaining what got us Donald Trump as president. But sports allows us to locate some much-needed normalcy without ever accepting the current state of things as normal. Just by being there, they offer a place to start—and a way to move forward. Whether it's sports or something else, the country now needs daily touchstones in the same way I've long needed the NBA. We're fucked without something to hold onto.Who knows how long this will last, or if I'm overstating this sense of urgency for my own benefit. But a perpetual state of crisis doesn't feel like a sustainable option; nor does spending every second as if the future of humanity hangs in the balance—even if it does. I do know, though, that it's impossible to move through the world without with absolutely no sense of perspective, which is just as important as having a newfound sense of purpose. And more than ever, there's also the need to let some glimmer of hope, or at least excitement, into your life. A jaw-dropping dunk counts for little when reality is disintegrating, but if there's going to be anything left standing, you have to start somewhere.
The corniness of Justin Trudeau (9:42), the emotional intimacy of fandom (14:45), and alternate sources of food (35:19)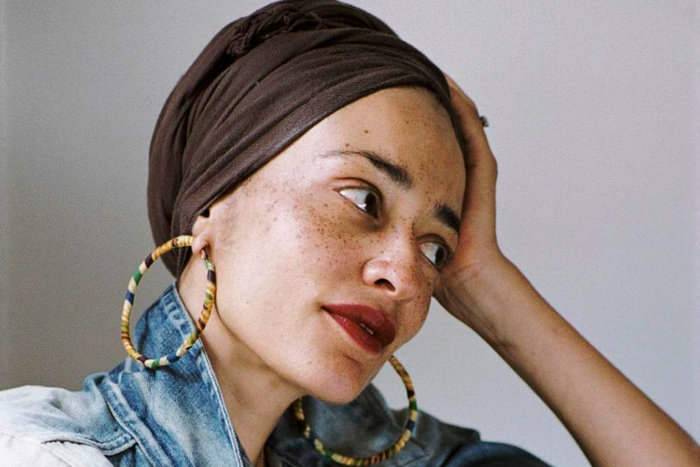 Whether writing about Brexit or defining the painful and ecstatic parameters of joy, Smith has a near preternatural understanding of the fictions we repeat to ourselves in order to function daily.
I recently joked on Twitter that I have a strict no-idols policy save for three people: Selena, Prince and Zadie Smith, though deep down I know this policy is less of a joke than I'd like to tell myself.The idol suspicion is straightforward enough. It's not exactly a belief that anyone you love enough to look up to will eventually let you down (an unproductively cynical way to live) so much as a learning by experience that unwavering faith in any person—real or unreal, known or simply watched—is both exhausting and, to be honest, more than a little boring. We needn't imbue favourite aunts or beloved artists with the power or responsibility of an absolute moral compass any more than we should fretfully wait for them to screw up.The Selena, Prince and Smith part is a little harder to explain. They function as idols for me precisely because of, whether in their lives or art, how they identify with that mirror-opposite concept inextricably linked with idolatry: the impostor or fraud. The feeling that your place in the world is never really quite earned enough, or that earning such a place can only come from following a set of prescribed rules—rules that, in reality, never seem to apply to everyone.It shines through in Selena's well-documented difficulty navigating Tejano stardom as an American-born singer not completely fluent in Spanish; Prince's notoriously fastidious drive for complete control over his image and sound, lest it be wrested from him, re-packaged, cynically typecast and sold the way so many recording companies have historically done with Black artists; and a good number of the characters in Smith's novels who often question their own credibility as being "of" a place, or the right they have simply to be who they are, where they are. To be comfortable in one's own skin, whether literally or figuratively.Much about Smith's public life suggests that she is, in fact, comfortable in this way. And deservedly so: she sold her breakthrough first novel White Teeth at twenty-one, and has since written five best-selling novels, with Swing Time, her newest, out last month. Whether writing about Brexit or defining the painful and ecstatic parameters of the concept of joy, she's an adept essayist with a near preternatural understanding of the fictions individuals and whole societies repeat to themselves in order to function in daily life. She's a tenured professor of creative writing at New York University, enjoys her life as a mother of two and has a lovely way of cutting down journalists, critics and fellow writers who insist on pigeonholing her into any one of these aforementioned identities. And did I mention that dear god, can she sing?If idols are a fiction, perhaps the concept of impostors and frauds can be one, too.In both her public life and her fiction, though, Smith is also keenly aware of and honest about how hard-earned this self-assurance is—particularly for a biracial Black woman growing up in northwest London with an early life that, she's said, looked quite different from those of the students she's taught at Columbia and NYU. More than twenty years on she still describes undergrad as the biggest accomplishment of her life ("Going to university was the least likely thing to happen to me," she says), and in her writing career seems acutely aware of how her background has informed critic and reader understandings of her writing at large, even when it's about race itself."When I was little, we'd go on holiday to Devon, and there, if you're black and you go into a sweetshop, for instance, everyone turns and looks at you," she told the Observer shortly after White Teeth was published. "So my instinct as a child was always to over-compensate by trying to behave three times as well as every other child in the shop, so they knew I wasn't going to take anything or hurt anyone. I think that instinct has spilled over into my writing in some ways, which is not something I like very much or want to continue."Instead, I think, she takes that instinct and questions the ways in which it serves and fails.*White TeethWhen it was published, Smith's multigenerational story of the Jones and Iqbal families was hailed by (mostly white) critics at the time as a brilliant and complex portrait of multicultural, and somehow therefore post-racial, London. Not only have sixteen years and a Brexit referendum completely shattered this naive take on the book and U.K. society at large, it was never remotely true.Take the concept of original trauma, which Smith coins early on in White Teeth. Just because it's couched in a funny story about three brown-skinned children delivering a care basket of apples and salt fish to a racist elderly war vet doesn't make the concept any less painfully familiar to someone with first-hand knowledge of the various kinds of hurts migration can revisit on and hand down to a person. "Even when you arrive, you're still going back and forth; your children are going round and round."One of those recurring traumas is being unable to escape a profound sense unbelonging in a place you've for decades called home, as Bangladeshi Brit Samad Iqbal has come to; or have only ever called home, as do his twin sons Magid and Millat, or Irie Jones, whose mother Clara moved to London from Jamaica in her teens. The ways in which some of the Iqbals and Joneses quiet whatever inner voice tells them they're impostors range from the quietly sad to sometimes absurd extremes. Samad convinces himself that his masturbation habits, mid-life affair with a music teacher and failure to do much more career-wise than wait tables at a west-end curry house (i.e., all things he kneads into a single understanding of life in London) have corrupted the honourable, pious man he believes himself to have once been. To fix this he visits a new type of trauma on his family by sending Magid to live with his aunt in Bangladesh, ostensibly to live a pure Muslim life, without any of his family's knowledge or permission, and to unexpected results.*On BeautyMore often than not, idol worship involves attraction to the values a person embodies beyond the individual themself. What happens when that person is a stand-in for a value system you're inextricably a part of, whether by circumstance or by choice? Like White Teeth, Smith's third novel revolves around the lives of two families, but the trauma here is not so much about migration as it is the process of learning that the concept of a single family's values is a scam.The Belseys and Kippses are rivals in that fathers in each family teach art history at a Boston-area university and differ largely on the liberal-conservative scale. Howard Belsey, a British atheist who lectures on Rembrandt and at one point tries to get a set of conservative lectures he ideologically disagrees with blocked from campus, cheats on his wife twice, lies about it twice, and relentlessly chides his eldest son for taking up religion and falling in love with his rival's daughter Victoria, whom Howard later sleeps with. His academic foil Monty Kipps doesn't fare much better on the integrity scale: in spite of a deeply Christian and conservative ethos, he has student affairs of his own and tries to dismantle the school's affirmative action-style program for non-enrolled students who show academic promise.How the Belsey and Kipps children, each young adults in their own right, align with or react to this perceived ideological rivalry shows, however, that families aren't sports teams and parents are often terrible coaches. Howard's eldest son Jerome is wise to this fiction early on, having been made to feel an interloper in his own home for believing in Jesus and having his heart broken by the wrong girl. Some learn this later, and more embarrassingly: Younger sister Zora spends most of the book championing her dad and his views, going so far as to enroll in his classes, defend his father's early infidelity ("What kind of sophisticated guy in his fifties doesn't have an affair? It's basically mandatory") and initiate a strange one-sided My Fair Lady-like project on a slam poet from Boston who joins her poetry class as a non-enrolled student.When Howard's wife Kiki eventually does leave him, and their three children to live with him, a curious thing happens: they make a sort of uneasy peace, as if something other than political views is essential to holding a family together.*NWIf idols are a fiction, perhaps the concept of impostors and frauds can be one, too. In Changing My Mind, her 2009 collection of essays, Smith describes pinning a Derrida quote to her computer's screensaver while writing NW: "If the right to a secret is not maintained, then we are in a totalitarian space."In Smith's 2012 novel about four intersecting lives that began in a North London housing complex, lifelong friends Leah Hanwell and Keisha Blake both hide important aspects of themselves from their partners and each other. Keisha spends a good deal of her law school years "crazy busy with self-invention," changing her name to Natalie, shedding religion and a boring boyfriend, becoming a successful Black woman in the city's law circles, marrying "well" and having kids. One thing stays with her through all this, though—something that has Leah secretly buying her dildos at fifteen and has Natalie surfing hookup sites with a fake email once the daily rhythms of doing everything that had been expected of her (and things she'd expected of herself) inevitably begin to bore her. Leah, on the other hand, for a few years maintains a marriage partly on the premise that they'll some day have children—children she simply doesn't want.Natalie and Leah do feel their own types of guilt over the secrets they keep. Not necessarily out of a sense of embarrassment or shame, but a perceived sense of necessity. A kind of survival tactic for the lives they've built for themselves.*Earlier this year the New York Times profiled Smith in advance of Swing Time's release. I hope it's not idolizing her too much to say I'll remember this for a long time: "There is no unimpeachable identity from which you can operate in the world from a position of righteousness at all times. Sometimes, at a certain moment in history, people have decided that you are close to that figure. How tempting it must be to grab it with both hands and be that person," she says at one point. "But you know it's an illusion."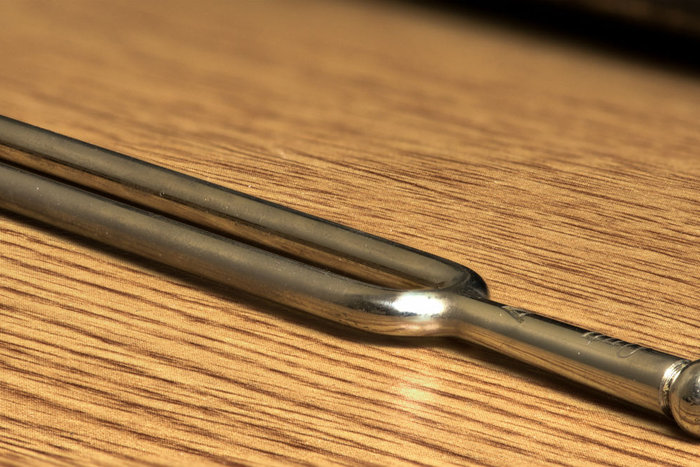 Throughout my twenties and thirties I made dark jokes about the life expectancy of my breasts.
What was important to us in 2016? Hazlitt's writers reflect on the year's issues, big and small. On a rainy Saturday afternoon in October, I feel the siren lure of a Modigliani mounted on an austere white wall. The painting is part of a three-floor exhibition of nudes by the likes of Matisse, Warhol, Lichtenstein, and many others on exhibition at the Gagosian's Upper East Side gallery.As is my wont, I forgo the printed-out guide and go straight to the substance. I don't recognize the Modigliani right away. Not until I connect it to another of his works across the room, bearing a signature the other lacks.I take in art the same way I read books or ingest food: in rapid bursts, with gusto, swallowing before I've fully finished chewing. As if there is no time to waste, because often, there isn't.Yet there are moments when I slow down. When all the other paintings, sculptures, installations, and fellow gallery-goers fade into the background, leaving me and a single work of art alone together. Time decelerates. My breathing relaxes. The artwork speaks to me in a language I understand.The subject of the painting that captures my gaze stares straight ahead with wide eyes, dark hair parted in the middle and down past her shoulders. She is entirely nude. Her hands cover her most intimate parts. But I don't notice the lower half because my eyes fix upon her breasts: the right is uncovered, the left is not.I feel an answering pang. Because for months, most often in my mind but also in practice, I have covered my left breast with my right hand. First to reckon with an addition. And then, more recently, to account for a subtraction, and its coming ramifications.*I felt the lump on a Saturday night in July. I was with friends about two and a half hours north of New York City at a house by a lake. The place radiated beauty and peace. At night we built fires and roasted marshmallows and drank whiskey and let ourselves feel languid and content. In the mornings we breakfasted by big bay windows in the kitchen, more than mildly alarmed when a baby bear showed up to romp among the trees.My left hand brushed against my breast as I changed into sleepwear. An involuntary gesture performed untold times in the past. This time set off an alarm. Whoa, I thought, this does not feel right. I wasn't scared. I wasn't surprised. I made appointments as soon as I returned home.When the results arrived a month later, after a battery of tests, injections, and incisions, it felt right in the way that only something utterly wrong can feel right. Bad news had knocked on my door and shoved its way in before I could answer.I stared at the phone that Friday morning, taking in the news. You can cry a little now and save the rest for later, I thought. There was a deadline to meet, as there is every weekday morning. An interview to conduct elsewhere in the borough that afternoon. A trip to Scotland and Oxford, planned months ago, to embark upon in a few short weeks. The world, indifferent and blithe, didn't need to know that my own had tilted past its usual axis.It was enough that I knew.*I wasn't surprised because the diagnosis felt fated. I'd lived with the possibility for most of my adult life. My mother got breast cancer when I was twenty-four: her double mastectomy and subsequent chemotherapy seemed to me like practical solutions to a problem. When one in eight women are diagnosed with breast cancer in their lifetimes, is it such a big deal?My mother is still alive. My father, diagnosed with colon cancer four years afterward, is not. He lived three and a half years with the disease, and the time seemed to stretch past a natural limit. But then, my father long believed he wouldn't live past forty thanks to various health ailments, true or misdiagnosed, that began in his youth. (My older brother was born two months before that fortieth birthday, and I followed two years later.)Throughout my twenties and thirties I made dark jokes about the life expectancy of my breasts. Like many, if not most women, I have complex feelings about my body, an endless loop of self-loathing to grudging acceptance and back again. I wish my stomach were smaller, my nose less crooked, and the folds under my chin less prominent. But the trade-off between losing a few extra pounds and sacrificing my sweet tooth never seemed worth it.I liked my breasts. They were large and full and no sports bra could properly contain them, but I didn't mind. They were mine. I didn't want them to change. I accepted them, I suppose, because I suspected one day they would disappear entirely. Better to enjoy them while they lasted.The diagnosis changed my thinking. It shifted me away from total subtraction to something approaching conservation. The cancer was, in a manner of speaking, lazy, erupting over a period of months, possibly years, from a contained mass of cells hiding out in the milk ducts to an invasive lump barely an inch in circumference.The first surgeon I consulted seemed more invested in enrolling me in a clinical trial than setting a surgery date. The second surgeon, the one I chose, began with urgency but never lacked optimism. The whole breast didn't need to go. Only a portion, just a little larger than that tiny 2-centimeter tumor.With that subtraction came added emotional baggage.*I wish I'd taken pictures. Now, after, I remember them as they were, but not well enough to describe them beyond size and density. They were mine and I let them go and can no longer trust my memory.I didn't take pictures because then, the idea embarrassed me. I may live a secular lifestyle but modesty, or tsniyut, keeps a vise-like hold. Sexting is an idea so alien to me I laugh contemplating the very notion. If I can't trust my own memory, I certainly can't rely on the handful of former romantic partners, none of whom I speak to anymore, for their opinions.I'm left instead to make mental comparisons between before and after. Or, if I must be scrupulous, before and between. I'm told, again and again by the chorus of doctors and nurses, that the plastic surgeon's work was "beautiful," that the healing proceeds "quickly and beautifully."What they characterize as quick means many weeks of numbness to the touch, sutures too stubborn to fall off of their own volition, mottled blue bruising reflecting lingering inner swellings. And scars, so many scars, drifting down from both nipples, separating out along the undersides, that will fade, but remain forever.The scars don't bother me much. They are evidence of chaos disrupted and order restored. I admit, though, to spending too much time contemplating how my scars will be received in the heat of future moments, when frenzy gives way to quizzical looks and unspoken (or possibly blurted-out) questions I will have little desire to address.I can't quite shake the notion that my breasts are a proverbial quantum superposition, like light being both a particle and a wave. They are both mine and not, natural and artificial, my former size and some new, smaller numerical value still out of definitive reach.Or, to be less cerebral, whose boobs are these now? Will they ever fully feel like my own? When I finally try on a proper bra, not the surgical ones I've been wearing lately for comfort and gentle support while I heal, will I feel crushed that what fits doesn't match what I used to know to be true? How did a real-life math problem, something that should be abstract, add up to something like grief?I'm still working out how. I think it's bound up in the remnants of older versions of myself that must be discarded. Versions that perhaps carried the malignancy which grew, millimeter by millimeter, into the lump which altered my equilibrium.I sense the difference the first few times I leave the apartment after surgery. At first I can barely manage a block, glad I indulged friends who worried I should not walk alone. The next time I manage a half mile's worth. Within a week I'm back to work—typing is no real strain on a healing chest—and within two can lift light garbage bags and knapsacks filled with a handful of books.But the surgery, its commensurate excisions and augmentations, tilts me forward. I arch my shoulders to compensate for the changed breast mass. I breathe deeper to compensate. My posture straightens, but at a cost of more fatigue.I can't locate my center of gravity. I wonder if I ever will.*I return to my weekly choir practice. I've been a member for years, a serious choral singer since the age of fifteen, and it's a welcome salve against the daily stresses of the writing and editing life. When I sing, melody or harmony, I am part of another realm. As Sarah Manguso wrote earlier this year, "I can make sound, focus the mind, enjoy myself and forget myself, all at once."Lately I felt adrift from that other realm. As I child I learned I had absolute pitch. I grew so confident in its presence that I hardly questioned the existence of this musical standard by which compositions deviate. No tuning fork necessary if someone wanted an A about middle C and I was around to sing it.Until I found myself, rehearsal after rehearsal, in the primordial muck of needing other notes to locate my own. I puzzled over why the piano sounded a quarter-tone sharp, whether it was tuned too high or if my ear erred. It's similar to exposing a violin to too much moisture, warping the sound just enough to dull its vibrancy.It was a creeping, silent madness, compounded by other large-scale stresses shed only after a dramatic turn of events. And though I suspected my earlier pitch-perfection would return with calm restored to my being, I dared not hope. It would emerge and then retreat.This semester we are singing music by American composers. And I notice, as we practice Aaron Copland's "In The Beginning," his tonally complex setting of Creation as set forth in the first book of the Torah, that my voice is stronger, the high notes brighter and the low notes richer. Was it the extra rest, forsaking alcohol, or something more nebulous? Perhaps all, perhaps something else entirely.I also notice another welcome addition, or rather, confirmation: the return of absolute pitch.It's there the next rehearsal, too. It seems to stick for good.The tuning fork in my mind was, once more, set at the right frequency.If only my body could be reset in turn.*Laura Turner, describing her miscarriage earlier this year in an essay for BuzzFeed, characterized two distinct genres of writing on the subject: "online forums where women share urgent updates and well-written stories from those who have some distance from the event. There isn't much in between, which is where I stand."Cancer narratives also split into two such groups. I've crested the state of urgency, with the surgery over, the lump removed, the margins and lymph nodes cleared, the total carcinoma excised. Distance is years in the future, at a time when the shadow of recurrence decays like the half-life of carbon, near but never quite reaching zero.Here I am, now, in the in-between. Past malignancy and onto prevention. Past bodily reconfiguration and onto more physiological transformations. Past abrupt disruption and onto more recurring ones, ingesting drugs intravenously and subcutaneously, followed by radiation zapping the no-longer-cancer-ridden breast in more concentrated bursts.Those transformations haven't happened yet. Nothing I can anticipate can truly prepare me for what's next, so I leave anticipation to others, for me to absorb or ignore.As this year bleeds into the next, I know this:I wait. I write. I live.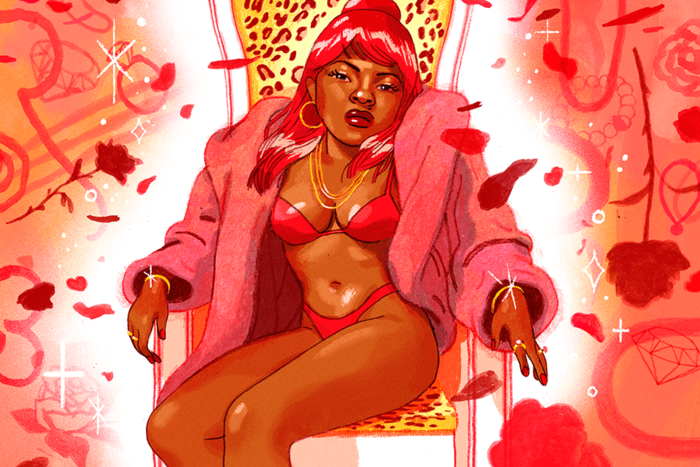 Power broker, sex symbol, and kingpin of the block: reflecting on the rapper, who reconfigured familiar faces into something wholly unfamiliar, 20 years after the release of her debut album.
I wore pasties on election night. I also joined the scores of women wearing pantsuits, but it was the pasties that stood out. The pantsuit made sense—it was a thing women were doing to sartorially support Hillary Clinton. The pasties, though, they were both for and because of Lil' Kim. I thought I was about to help America elect its first female president, so I wanted to give a nod to a woman who has actually influenced my fashion choices and my feminism: America's first mainstream female gangsta rapper, Kimberly Jones.When her debut album Hard Core dropped in November 1996, women were still relatively buried in hip-hop, relegated to pop-crossover tracks or neo-soul consciousness raisers—which translated into no credibility and no listeners, respectively. But Kim? She was cool and popular, and what's blasé now was new and exciting in the '90s: Tiny little Kim rapping about guns and doing time while she also insisted men know exactly where her clit is and make her come. Kim wearing such bold outfits that people questioned her sanity. Kim with her diamonds and dollars and Dolce and dick.Some amalgamation of porn star, power broker, and kingpin of the block, she reconfigured familiar faces into something wholly unfamiliar. Whether because we were made to believe it, or because it was actually so, she was received as if the world had never seen anything like her before. Little me surely hadn't. She was a totally new possibility model.I was feeling Kim from the moment I saw her: I was eight, and she was riding a private jet, kickin' the rilli with her peeps (me) all day, telling me that DKNY was jiggy ("Player's Anthem"). She was hanging out with Mary J. Blige (already a queen in my mind, mostly thanks to "Real Love") in a beauty salon after hours, getting fed fruit by shirtless, built men ("Get Money"). She was friends with Puff Daddy, walking down an up escalator in a dark Prada (or something) pantsuit and bold, white heels ("No Time"). She was rocking a red fur, over a red bikini, with red shoes, all to match her red hair, while she danced on a red floor. It was like that Emerald City scene in The Wiz ("Crush On You").But where I saw Kim as something newly aspirational, others saw her excessively glam, hypersexualized image as another case of female potential stifled (or recycled). Seven months after Hard Core's release, notable feminist scholar bell hooks sat down with Kim to interview her for a cover story in Paper Magazine. "The only new thing happening here is that it took so long for a hip-hop girl to make the down-and-dirty talk pay her bills big-time," hooks writes. Recognizing some agency on the rapper's part, she determines that Kim's "real life" sex thing is just about pure and simple delight in the body. "But when it comes to how the boys in charge package her, it's the same old shit—boring straight male porn fantasy." In the end, for hooks, Kim is still just a tortured, tragic tool. ("I'm getting tired of the writers who only want to write about the freaky stuff, as though that was the only side of my personality that mattered," Kim says in a telling 1997 interview with The Source. "I think I'm a smart girl, but you wouldn't know it from the stories that always come out.")This "packaging" is really apparent in Hard Core's promo poster, which was plastered all over Brooklyn: Kim's wearing a leopard print boudoir set (bra, panties, and sheer robe with fur trim), crouching in front of something that doesn't matter because all of your attention is drawn directly to her crotch. She's in a wide catcher's stance; her hands rest on respective knees, each pointing in opposite directions. She's staring dead straight at the camera, which shoots from below, so you have to look up at her body. Although this is the most "natural" we'll ever see Kim in album-related art, there's no question about what's being sold here.It's well-known that Notorious B.I.G., Kim's lover and mentor, played a huge role in some of the most significant and powerful transformations in hip-hop culture, which are easy to see playing out directly through Lil' Kim—musically, and in her body. In the earlier part of her career as a part of Biggie's Junior M.A.F.I.A., Kim mostly rocked high-end, fuller-coverage fashion. Once Kim was determined to be the breakout star of that group, Biggie decided she needed to shed her haute image for a bolder one that would better complement the calculated persona he had designed for her, which was basically "sexy bad bitch."Deliberate not simply because sex sells, Kim as sexy gangstress also helped Biggie—whose career was just beginning to blow up—sell himself. In fact, Big's image relied on Kim's to work: He needed her to be as sexy as possible, so he (as recently crowned king of East Coast gangsta rap) could be the conqueror. And if she's a G, so is he.Before I caught some nigga's disease, got caught with his kisBig scooped a young bitch off her kneesThrew me at high-priced BeamsFace on TVs, platinum CDs- "Big Momma Thang"Rolling Stone included Hard Core, which was certified double platinum in 2001, on its list of Essential Recordings of the '90s. But it's funny, what time can do to music that once moved you, and the artists who made it. For the sake of due diligence, I think it only right to address the elephant in the room: It's hard to write about an icon when they've so dramatically, surgically altered their image. You want to write about the change, or how it has shaped your perception of them. But the thing is, the change almost always happens after the iconography has been solidified, adding an element of dissonance to the whole thing that's different from the regular dissonance conjured up by universal factors like aging.Kim's appearance started changing in the early 2000s. Her boobs got bigger, her nose slimmer. Even her accent has changed. She sounds, well, whiter. A video recently surfaced of Kim admitting, during a 2012 interview with Vlad TV, that she's "all mixed up," after asserting that she's really "a Spanish girl just trapped in a Black girl's body."In 2002's Rock My Soul: Black People and Self-Esteem (five years after the Paper interview) bell hooks wrote that Kim is a "cartoon-like caricature of whiteness" and that she currently resembles "a cheap version of the white woman she adores." What's notable here is that Kim has admitted to being told she's not all that by men in the past: "They all liked the same women. They always liked that light-skin, European-looking girl. And I never was her." In other words, they tell her that she's worthless. She believes them. Toni Morrison isn't wrong, then, when she writes in The Bluest Eye that the concept of beauty is one of "the most destructive ideas in the history of human thought."It ain't a day of my life that rolls byThat I don't get high, sit back, and wan' cry- "M.A.F.I.A. Land""It makes me wanna holler every time I hear someone ludicrously tout Lil' Kim as a Generation Now feminist," writes Raquel Cepeda in the Village Voice, "thus veiling the incredibly low self-esteem neatly tucked away in purple pasties, blue contacts, and blond wigs." How do you talk about Lil' Kim if you don't mention her ever-shifting appearance? At this point, her sculpted face and whitened skin are hard to look past.Kim's visage might be the most salient part of "Lil' Kim," if young people are any barometer of cool or culture. A friend of mine who teaches at Dillard University, a historically Black liberal arts college in New Orleans, recently asked her first-year writing students what they thought about the rapper. "I ain't know about Kim until her titty was all out, and then she turned white, and then I ain't like her," a girl, who was probably born around the time Hard Core came out, replied.It's notable that this young person would invoke Kim's skin color as a basis for dislike, because something similar happened to Kim's father as a young boy. He was the darkest one in his family, and his mother, Kim's grandmother, would say things like, "Get out of here you Black fucker." I think about that every time someone mocks the way she looks.It don't take nothin' for you to love me, babeIt don't take nothin' for you to love me- "Spend A Little Doe"Kim in VIBE, 1997: "I think the people who have problems with me are those who can't accept the realness of life. And if you can't accept that, then you haven't gone through what I've gone through, and if you haven't gone through it, then you can't judge me. If you don't know where I've been, then how do you know who I am."Kim's parents got divorced when she was ten years old. She stayed with her dad in Brooklyn and her mom lived out of the trunk of a car. Her dad got remarried when Kim was fifteen and moved his new wife to a new home in New Jersey, but told Kim she couldn't come. She roamed the streets of Brooklyn, crashing with friends when she could and neighborhood dope-boys when she couldn't. Eventually she stopped going to school and adopted a hustler's mindset. She ran with drug dealers doing what she had to do to survive. In interviews, she's insinuated that she was forced to do some things she didn't want to do.She glamorizes, downplays even, this struggle in much of her music, but you know what they say about life giving you lemons. The Kim of Hard Core won't entertain shame, but often celebrates survival. Her sexuality becomes a tool necessary for staying alive. The pictures Kim's lyrics conjure in the mind's eye are pictures that position her as powerful: She's fucking popular R&B stars. She's seeking revenge on men who do her dirty. She's telling them to lavish her with diamonds and cash before she even thinks about letting them touch her pussy. Maybe she's pushing back against the misrecognition she experienced at the hands of society and her own community, maybe she's over-identifying with her mode of survival. But how much of whatever it is is really Kim?I've been researching Kimberly Jones for weeks and I'm still not exactly sure when she was born. Most agree that it was on July 11, but the year? Sources are shoddy. An anthology of hip-hop history I found at the library says both 1974 and '75. 1976, says her mom on a VH1 special. Kim admits that those responsible for crafting her image had her lie about her age when she first appeared on the scene because her persona was so provocative; she says so herself during an interview with NYC's home of hip-hop radio, Hot 97. But she never says in that interview exactly how old she is—only that she's a couple years older than Nicki Minaj, who was born in 1982.Looking back on interviews from the '90s paints a picture of a Kim that just wants to be seen. Responding to an interviewer from Details who calls her a trash-talking little girl, Kim says, "First off, I'm not a little girl. I'm twenty-one years old and I'm, I'm ... I don't think I'm gonna be able to do this interview. I'm really upset and you're making me more upset. You've got to respect my feelings and talk to me like a woman."Listening to that Hot 97 interview, I wondered if Kim can even see herself anymore. In the mirror, in the streets that raised her. Anywhere.Like Kim the person, her old neighborhood is not the same as it once was. It reminds me of a tree well into its fall turning: Take the G to Classon Avenue and the first thing you'll see upon reaching street level is a Citibike docking station—a clear marker of gentrification in Brooklyn these days. (When the privately owned bike sharing system made it to my own former neighborhood, I was forced to move out of my apartment so a developer could turn three apartments into six and raise the rent to something I couldn't afford.) The projects across the street from the bikes look the same, but just down the block is a new Zagat-rated doughnut shop that slings matcha and hibiscus flower donut holes to Bed-Stuy's newer inhabitants, many of whom are whiter and wealthier than Kim and her neighbors were in the '90s. Shuffling through those streets once familiar to Kim one night, trying to retrace some of her steps, I passed a middle-aged white woman standing on the same stoop where Biggie first told Kim she was beautiful. Another white woman was unburdening a luxury car of fancy, blood-red luggage, preparing to carry it up that stoop, which is also where Big and Kim used to smoke blunts together. I realized that Kim's new skin color reflects her old neighborhood's new demographics. To assimilate or not has always been the Black community's lament. We all know that sometimes it's forced upon us."I got a lot to conquer," Kim admits later in the VIBE profile. "I ain't at peace. When I get at peace, y'all gon know."Maybe Kim has never gotten there. Or maybe, she's at peace now. She has a young daughter; she just wrapped up the Bad Boy Reunion stadium tour with Puff Daddy; after the award show had taken a five-year break, Kim was one of four acts awarded at VH1's 2016 Hip Hop Honors; she's publicly found a friend in Kim Kardashian. Despite her distorted appearance, she seems, dare I say, happy. But that's not for me to judge, and maybe it's not even happiness I'm registering. Perhaps it's survival. Because Kim has made it, and nothing is more radical than how you survive. That VIBE piece closes by quoting Kim: "I have to live. I just have to live." At the time, Kim was still a brown-skinned baddie rockin' rainbow-colored wigs. But she was also in mourning; Biggie, her whole world, had been murdered just months before the interview took place. The pain caused by his death is raw and as obvious as a self-awareness that some argue Kim no longer has: "He ain't dead by hisself. We'll be there soon. We livin' blind. Why can't a motherfuckin' Black person live?"Good question.