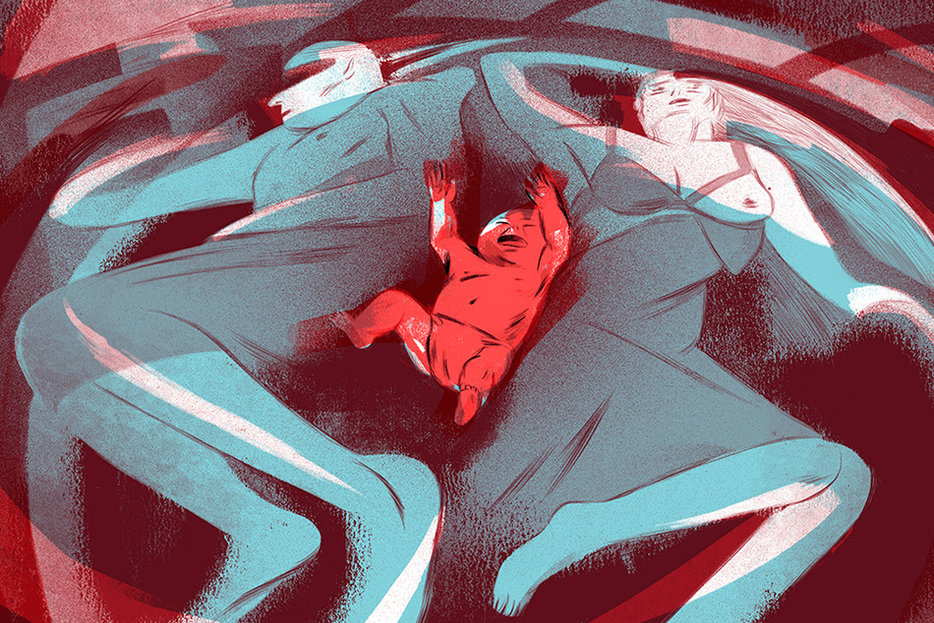 In April 2016, eight family members were slain in their homes in Ohio. Nine months later, the killer or killers are still on the loose, and the town has all but forgotten the crimes.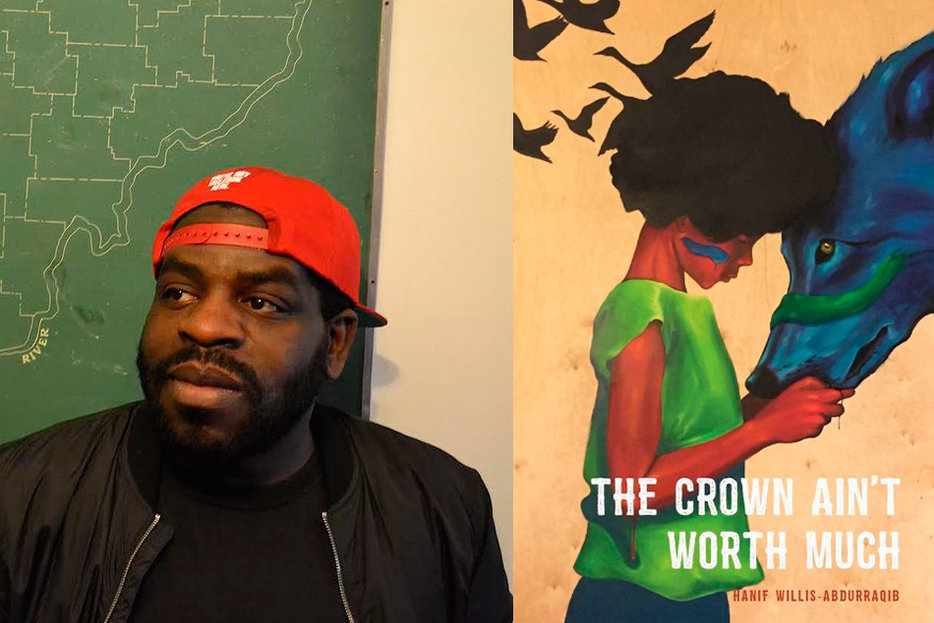 The poet and MTV columnist on witnessing, mapping grief and joy, and The Wire.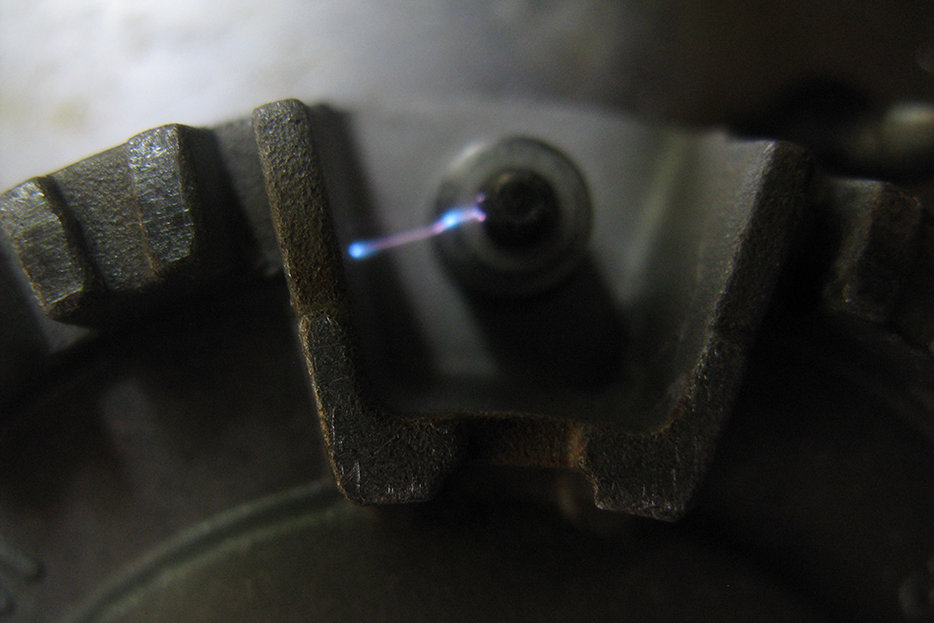 Some women have trouble wanting, but my instincts were indistinguishable from my cravings. My wanting was the leash that pulled me through my life. Until one day the leash was off.
Latest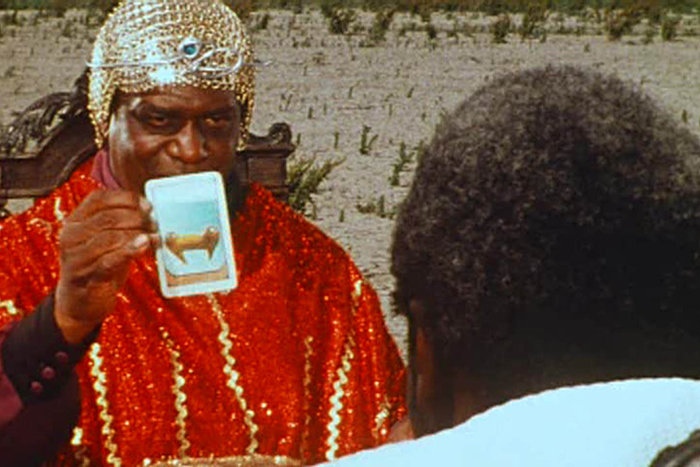 In order to find purpose and affirmation, Black artists rethink time and space as we know it to find a place for themselves.
In September 2015, Kyle Lydell Canty of Rochester, New York, travelled to British Columbia. He hadn't planned to stay for long, but after two days in Canada, Canty decided to apply for refugee status. He appeared before the Immigration and Refugee Board of Canada in October of that year with the argument that Black Americans were "being exterminated at an alarming rate." As proof, Canty alleged that he had been harassed by the police in six states in which he held offenses, such as jaywalking and disorderly conduct, that he claimed he never committed. Although the Board ultimately rejected his candidacy on the grounds that Canty would not be subjected to "cruel and unusual punishment" upon his return, Ron Yamauchi, an IRB member, did find that the actions of the American police "raise a question about [Canty's] subjective fear," a fear that, according to the United Nations, is rooted in historical and racially terroristic acts, such as police killings and "state violence."In 1838, after a failed attempt that led to his incarceration, twenty-year-old Frederick Bailey used his nautical knowledge while working at a waterfront to disguise himself as a free Black sailor and boarded a train from Baltimore to New York where he then changed his last name to Douglass to avoid suspicion.James Baldwin could not reconcile himself with America. He travelled and lived in places such as Istanbul and Paris in the 1960s, where, according to a 2009 essay in The New Yorker by Claudia Roth Pierpont, he would not be shamed for the color of his skin or his sexuality. Nina Simone revealed in her autobiography I'll Put A Spell On You why she left America for Liberia in the 1970s: "I had arrived in Liberia with no idea of how long I intended to stay; after a few hours I knew it was going to be for a long, long time—forever." When she returned to the States for financial reasons, "I flinched at every noise, expecting terrible events that always hit me when I arrived in the country that disowned me ... I ... longed for Liberia …"The desire to escape endures within many Black Americans. It manifests in literal attempts at relocation, as in Canty's case, but also through our art. "I think to be born Black in America," said the video and performance artist Lex Brown, "is to be fully in touch with, one, the universal existential crisis of being human, two, the crisis of carrying on the body of an un-chosen evidence of the fundamental hypocrisy of America (i.e. home of the free, land of the slaves) and three, the impossibility of escaping or delaying crisis number one because of number two." Our perpetual lack of belonging fuels our desire to flee, but where do you turn when there seems to be nowhere to seek refuge?*Sarah Yerima, a Rhodes Scholar studying sociology at the University of Oxford, has been moving between countries for five or six years, from the United States to Brazil to the United Kingdom. "I've been trying to find some peace and it's all terrible. No matter where I am, the anti-Blackness is pervasive. However, the arts give a kind of comfort." In 1977, The Isley Brothers released "Voyage to Atlantis," in which lead singer Ron Isley croons to an unnamed woman about sailing to a "paradise out beyond the sea." That same year, DC Comics released issue #452 of the Adventure Comics series, in which Black Manta, a Baltimore native turned supervillain whose nautical and birth origins are reminiscent of those of Frederick Douglass, seeks to take Atlantis from Aquaman, a blonde-haired, white superhero, by killing his son. In a standoff, Black Manta says to Aquaman, "This city ... shall ... be a new empire over which I alone shall rule! ... I had recruited enough of my own people to serve that purpose …""Your people?" Aquaman responds. "You mean ... surface dwellers?""No," Black Manta says, "I mean exactly what I said, 'My people.' Or have you never wondered why I'm called Black Manta?" Black Manta wanted to create an underwater colony in which African-Americans could rid themselves of a white-dominated surface world.In the packaging for Outkast's 1996 sophomore album ATLiens, the artwork features Big Boi and Andre 3000 as freedom fighters against censorship and population control; Atlanta is re-pictured as the lost city of Atlantis. These artistic renderings of a Black utopia present a hopeful future—places where we can live in all of our complexity and without oppression."If you think about how American planning has worked, it has always pushed towards a utopia. New York, Chicago—all major American cities—as violent as they were, were utopic visions," says Jess M., a student and researcher of the Massachusetts Institute of Technology's Department of Urban Studies and Planning. In designing cities deliberately to oppress people of colour, she says, "planners believed that if Black and brown people didn't exist, then these utopias would."This racism has led many Black artists to reimagine fictitious nations, such as Atlantis, or develop new mythologies altogether through Afrofuturism, a literary and cultural aesthetic that blends historical components, along with science fiction and fantasy, in order to center Black people.The musician, philosopher, and filmmaker Sun Ra was one of its pioneers, creating what Ytasha Womack, author of Afrofuturism: The World of Black Sci-Fi and Fantasy Culture calls, "sonar sounds for the space age in the '50s." In the 1970s, the Afrofuturistic sound began to expand. Combined with sci-fi elements in works such as "Spaceship Lullaby" and "Africa," in his 1974 film Space is the Place, Sun Ra, playing the protagonist, seeks to transport African-Americans to occupy a new planet in outer space he discovers with his crew, The Arkestra.Sun Ra's influence continues to be felt. George Clinton and the Funkadelics incorporated Afrofuturism into their works through electronic instruments, space costumes, new mythology, and mind-boggling wordplay. Janelle Monae's android aesthetic is a direct descendent of Sun Ra's innovation. Contemporary artists Amaryllis DeJesus Moleski and Sheena Rose depict black women as goddesses, mythical creatures, and arbiters of their universe. As Stephanie George, former curatorial fellow of New York's Museum of Contemporary African Diasporan Arts, puts it: "You have to disrupt temporality." In order to find purpose and affirmation, a Black artist must undermine time and space as we know it to find a place for his or herself.*Since the 1800s, refuge and relief from racist violence and oppression has meant any number of things: escaping to the North, fleeing to a different country altogether, or staying put physically while moving forward in one's imagination to create a world where Black people are uplifted and able to live as multidimensional human beings. Many of the greatest African-American works of art have been the products of times of oppression. Our art is a form of resistance.So now, days away from the inauguration of a president whose platform was praised by the Ku Klux Klan, what happens to that art? Will there be a new renaissance or simply a continuation of established genres? Geraldine Inoa, a playwright at New York's Public Theater, says that disturbing events like the Trump inauguration often inspire people to "retreat" to other artistic movements. "But because this art exists in this reality under this president, it will be different. Trump is rather unique in that he has risen during new a technological world that has changed the way art is created and shared. We will see a new renaissance based on the current reality that combines the modern tools artists have their disposal."Or, as the queer femme writer and editor Myles Johnson puts it, "there's going to be a renaissance and we can't help it. Black people have never not been creative."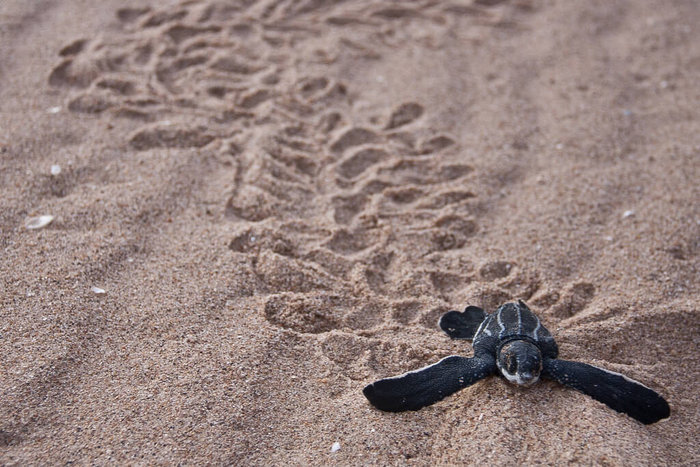 Before I read The View from Saturday, I saw anger as a luxury, a way to take up physical and emotional space that I didn't think I deserved to occupy.
Anger has always mystified me. My natural inclination is to observe the world and myself from an objective distance rather than dive into a messy free-for-all of emotional expression. I don't fight with people or punch walls, or do anything that might betray the equilibrium that I try to maintain out of habit. But a few years ago, I got into a fight with a college roommate. When she yelled at me, I yelled back. I was terrified, but also felt a foreign rush of power and relief. I tried to explain the gravity of my actions to my friends when I recounted the incident, and it was hard to keep the smile off my face. To this day, I remember how good it felt to be heard, something I've been striving for my whole life.When I was younger, I was fixated on the idea of being normal, a fantasy in which no one would ask me where I was from or what I was. When other people at school asked if my name was Eggo-waffle Schifellite, or commented on my food, "Burfi? More like BARF-I!" I never got angry out loud. Instead, I asked my parents why people were so mean—as if understanding their motivations might erase the feelings of rage and shame that come from feeling like you don't belong. Even adults who asked me what languages I spoke at home were trying to label me before they knew me. Being a self-reliant and suspicious child, I didn't trust that expressing my frustrations with the adults around me would change their behaviour. Instead, I decided to let people put their labels on me as if I were a blank canvas, to give up in the face of constant, implicit demands to justify my existence. I strived for neutrality and calmness on the outside, thinking I didn't have the luxury of an emotional outburst; it was hard enough to get people to look past my face and see a person rather than a curiosity. This became a natural state for me, but when I wanted to express anger, I didn't know how to do it. As a preteen, I looked to feisty heroines such as Ramona Quimby and Sammy Keyes in my search for guidance on how to feel out loud, but my role model for anger, then and now, was Nadia Diamondstein in E.L. Konigsburg's The View from Saturday.Konigsburg's 1996 Newberry Award-winning children's novel tells the tale of a group of four sixth-grade nerds in the town of Epiphany, New York. It's an oddball group and Nadia, the only girl, is a smart, cherubic redhead who has deep convictions and a fierce attachment to her dog, Ginger. I was initially drawn to her because, like me, Nadia is mixed ("Half-Jewish; half-Protestant," she says, a combination I found exotic in its tameness). In the book, she's spending her first summer back home in Florida with her father after her parents' divorce. Her father has moved into a "swinging singles" apartment building and her Grandpa Izzy has gotten married to a woman named Margaret, whose primary pastime is working with the Department of Environmental Protection to help monitor the spawning sea turtle population in the Sargasso Sea. Despite her cool demeanour and tendency to intellectualize the world around her, Nadia is very, very angry. When she learns that Margaret was the person who helped her mother get a job in upstate New York after the divorce, she's overcome with rage. "There is no worse feeling in this world than the feeling that someone knows something about you that he has kept to himself," she narrates. "My heart was pumping gallons of blood up to my face. I could feel my neck throb." But, she is careful to say, "I controlled by voice so that it would not quiver."When I encountered Nadia on the beaches of Florida, I had had a lot of practice rationalizing my anger into submission, and I thought I was pretty good at it. But when I read The View from Saturday, I realized my well-honed coping strategies weren't as effective as I had imagined. I was in awe of Nadia's honesty with herself; she doesn't self-censor, or talk herself out of things, or deny her anger when it becomes too big to ignore.Nadia erupts at her father as they sit trapped in his condo during a violent tropical storm, and the fight is a propellant—a new beginning. Instead of brushing her off after their argument, Nadia's father finally hears her. And her anger also propels her into action: in expressing it, she realizes she can either exist alone in her fortress of solitude, or help to save hundreds of baby turtles from being swept out to sea. She chooses to help, and in doing so finds that she has also asked for help in a tough situation.Nadia analyzes her feelings of despair and pain, but ultimately it's her anger that helps her speak up for herself, to articulate what she wants and to not apologize for her feelings even if they seem illogical. Nadia slowly realizes why she's angry, reflecting on the helplessness she's felt since the divorce and her move across the country—"No one seemed to think that it would matter to me where I lived," she says. Konigsburg never implies that Nadia's anger is invalid; rather, Nadia's anger is the momentum that drives her forward, that forces her to spring into action when the turtles, and her own family's happiness, are in danger. Konigsburg also gives Nadia the room to reach the end of her journey on her own terms and in her own time, indulging in the character's grappling for a methodical answer to a messy problem. Konigsburg is patient with Nadia, and from that I gathered that maybe the world would be patient with me, too.When I revisit The View from Saturday for a hit of nostalgia and cultural comfort, I'm reminded all over again about the simple, essential lessons I learned from Nadia. It seems obvious as an adult, but before encountering Nadia, I saw anger as a luxury, a way to take up physical and emotional space that I didn't think I deserved to occupy. Afterwards, I saw it as a show of strength, in Konigsburg's portrayal of a bookish kid trying valiantly to keep a leaking raft afloat. When Nadia finally realizes she can't feel better all by herself, nor does she have to, something clicked for me too. I think of Nadia when I'm marching in a political rally or arguing with my boyfriend instead of pretending that I don't care about what happens to me. She taught me that I deserve to have my voice heard. Through Nadia's story, Konigsburg shows us that silence may be an effective weapon for shutting people out, but anger can help bring them in.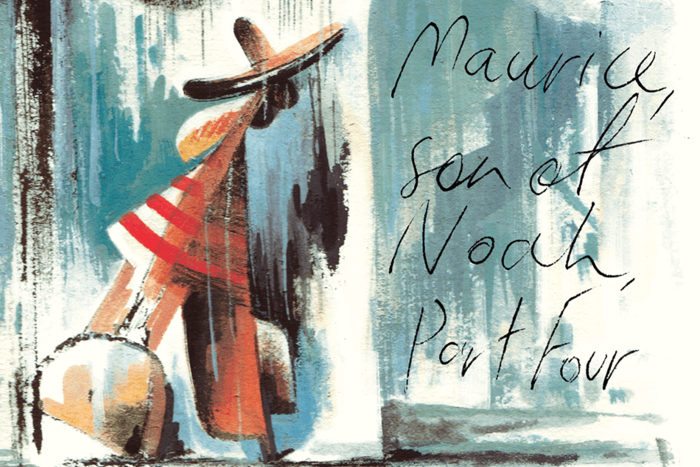 There are an approximate 239456789987565 flood myths in recorded history. Here's another one.
The specific way men interview women (5:05), Rory Gilmore, journalist (17:17), and the Avril Lavigne riots of 2021 (48:27)
The poet and MTV columnist on witnessing, mapping grief and joy, and The Wire. 
Hanif Willis-Abdurraqib is a punk rock bard from Columbus, Ohio (the east side, he specifies), who writes full-lung prose poems, reduxes of the classical ode, and updates and riffs on Frank O'Hara and Virginia Woolf. The Crown Ain't Worth Much is his confident, vulnerable, slim but feisty debut. A columnist for MTV News, his interest in pop culture knits the collection together, with epigraphs as wide-ranging as Josephine Baker, Whitney Houston, Pete Wentz, and a CNN transcript of an interview between Nancy Grace and the parents of Michael Brown. I thought the collection's title was a nod to the James Baldwin's line: "your crown has been bought and paid for. All you must do is put it on," but I stood corrected.I spoke with Willis-Abdurraqib before the 2016 presidential election. In the dank fog of an America awaiting its next president-elect and parting with its first African American one, Willis-Abdurraqib's collection has taken on a different insistence, and our conversation now feels tinged with something of the prophetic. In the hollow hours following the election results, he wrote "The Day After The Election I Did Not Go Outside." The poem is peppered with ampersands—little swirling punctuation marks insisting on kinship, on affinity, on introspection when the world feels full of thoughtlessness. As an antidote to the murky times ahead, the poems of The Crown Ain't Worth Much can be held in the palm of your hand like a string of prayer beads, taut in protest but with an unrelenting tenderness. Reading Willis-Abdurraqib is a balm, and, if ever the act of reading was in the service of self-care, I believe it is here and it is now.Julia Cooper: You write for MTV as a columnist. Do you find it hard to jump between registers? Poets have traditionally been working men and women, because poetry doesn't necessarily pay the bills, but do you find it hard to switch between the two forms?Hanif Willis-Abdurraqib: Not really, I think a part of that is that MTV is so great at letting me write the way that I write, so they're not trying to make me into a different writer than I am. In my prose and in my long form work I use poetic elements just because that's the way I write, and they don't try to strip that down.Some of the poems in this collection feel like they had been brewing in your mind for a while. Was that the case? What's your process like?A lot of my writing process takes place in my head before it ever gets on paper. I think that I am someone who attempts to be thoughtful, but a lot of my thoughtfulness is driven by anxiety about my ideas and my ability to execute those ideas. If it feels like some of the poems had been brewing for a while, that's the case entirely. I wait to commit things to paper. I know a lot of poets and writers are into running into the writing and then sorting it out later when everything is on the page, and I think that's really admirable, but I don't have the emotional capability or the confidence to do that outright. I need to take fully formed concepts, narratives, and ideas to the page, and that takes a lot of internal brewing.Is the title a reference to Baldwin?No, the title is a reference to The Wire, which is not Baldwin, but could be. I like The Wire a lot, and I was struggling for a book title really early on. The working title for the first draft of it was called The Greatest Generation, because I did not know there was a book already, like a huge book, like Tom Brokaw wrote it or something. I love the band The Wonder Years and they have an album called The Greatest Generation, and I thought this book spoke to that album a lot. And I was passing my book around and people would come back to me and say, "You can't call your book this because there's a really famous book called this," and it came out in 2012 or something. And I was like, Well, shit.So in The Wire one of the characters says: "The crown ain't worth much if the nigga wearing it always getting his shit took." I thought about it, and thought about what themes the book had rattling around it, like themes about displacement and gentrification, and the claiming of space— people having things taken from them that they held close.I'm wondering, who else should I be reading? Who are some other young or lesser-known poets who you think deserve some due?Nate Marshall is a poet from Chicago who I don't think I could have finished this book without. I think his work is stunning and important and talks about place and home in a way that's really great. Ariana Brown is a poet from Boston who is gifted. And I think Morgan Parker is really important; she's right at the edge in pop culture and race and what it means to be a black woman in America in a way that's stunning and brilliant.I read that you look for poetry that deals in "the art of witnessing." Do you think witnessing is always painful?No, I don't think so. I think that a big thing I'm trying to do now, especially with The Crown Ain't Worth Much, is dealing with something that is really rooted in joy. I think the things that are most accessible to us are pain and grief, or fear. Like we can watch—we're in a time where we can watch someone be murdered on a social media feed. While that is witnessing, witnessing is also sitting on a rooftop after a really good, long hard day and watching the sun go down. Or witnessing someone you love excel at something. I want to invest in that a little more, because I think once I detach myself from the pain of what I have witnessed, I need to find something to replenish myself. And I think finding joy to both witness and write about is really important.I like this idea of investing in joy. I like that image. I was reading that you don't have any formal training in poetry, which surprised me, but led me to wonder, is your love of music and therefore rhythm and cadence, is that what drew you to write poetry instead of prose?I think so, yeah. The thing is—whenever I talk about how a lot of my peers have MFAs and really intense formal training, that is—I always wrote. I think often times, the narrative around the book is, "Oh, he didn't go to school for poetry, so he just like stumbled into this, that's wild." But I wrote, I was writing music journalism, and I wrote in a very intense way that drew me close to language and the way words moved. Though poetry wasn't natural, it was a reachable, touchable thing for me that I knew I could access and play out into something greater.I was wondering if you found it hard to write publicly about some of your most intimate losses. Making yourself vulnerable—were you were worried about that? Was it cathartic? It was hard, but I think not nearly as hard as grief without an outlet, grief with no map out of it. For me, although the poets I love write about sadness, their own sadness, very bluntly, they find a way to reckon with it and come out on the other side a lot cleaner, and happier, and freer. I think grief is work, in the same way that I think speaking about joy and trying to find joy is work. Grief sits on our bodies and works on us. And we don't have to seek it out, it's just there. So for me, the work of whittling it down is worthwhile. The work of writing about it, chipping away at it, and putting it out into the world where people can read it, and it can hopefully help people chip away at their own—I think that's vital and important.It was replenishing to read someone else's grief so bluntly on the page. I don't want to talk about death all the time, I don't want to revel in death, but at the same time, I've witnessed and suffered through a lot of deaths at a young age. What that did for me was make it real. It made death something that I understand as an inevitability, and it makes this brief, bright collection of hours that I have while living something that I am so thrilled about. Which doesn't mean that I'm never unhappy because I'm so happy to be alive, but I have an understanding of death that won't allow me to waste my time. I have an understanding of death that won't allow me to be complacent and not give all of myself to the people I love and care about while we're all still present. And I think that's a real gift, and I think part of my writing about that in the book is not necessarily to bum people out, though I'm sure it happens occasionally, but to kind of say: I lived through this, and through that living I found an incredible clarity. I found this joy about understanding that I have limited time here, and I'm lucky that I have people who would miss me if I were not here anymore. I think the book is partly about that, about how I am trying to be better at loving and living and fighting for the things I believe in while I'm still present.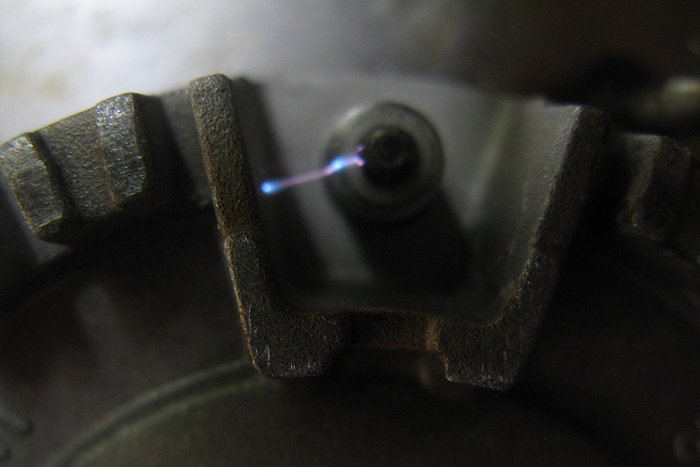 Some women have trouble wanting, but my instincts were indistinguishable from my cravings. My wanting was the leash that pulled me through my life. Until one day the leash was off.
One of the many things adulthood hasn't brought me is certainty. I'm the oldest I've ever been and I've never felt more opaque. "Age doesn't necessarily bring anything with it, save itself," Maggie Nelson writes in The Argonauts. Brutal; true.I wasn't always rudderless. I grew up cognizant of the inexplicable luck that supplied me with direction even as a child. Through no effort of my own, I was coherent; I was consonant with the world, or at least as consonant with it as any of us can be in spite of its meanness and horror. I didn't like activities I didn't do well, so being bad at them didn't matter to me. I liked doing what came naturally—reading, writing—which meant there was no need to establish a boundary between recreational endeavors and intentional work. (I still don't really understand the idea of a hobby.) My parents were not overly affirming and I wasn't often the best at anything, even in the small, exurban classrooms of my childhood. But I believed in myself. I believed I would excel and that there were a variety of fields I could excel within. And I did.Meanwhile, my brother never knew what he was good at. Whether for work or for fun, his enthusiasms seemed optimistic but arbitrary and consequently brief. For him, it was as if every pursuit came just as hard or as easy as the next. I couldn't fathom it and I didn't have to.I'm not saying life wasn't hard or there wasn't pain. I'm saying there was momentum. I like a challenge, but I at least want to be suited to the attempt. Some women have trouble wanting, but my instincts were indistinguishable from my cravings. My wanting was the leash that pulled me through my life. It kept leading me to the right things.Until one day the leash was off. I can't identify what occasioned it, I don't think it even works that way—with a single, switch-throwing moment—but at some point in the last year my urgency to sustain or possess something (an emotional state, a relationship, a milestone of financial success) evaporated, and my me-ness along with it. I can still put one foot in front of the other, but without conviction. I recall what goals used to be important to me—making a home in a city I love, establishing myself as a writer, arranging a life of regular adventure—but those lures aren't baited anymore. I am radically disincentivized.Women are so stuffed full of bad prescriptions: what we should want, what we should do. Anything to do with selves, with The Self, leaves women doomed because her self cannot be the self, the universal, the correct.For me, motivational fogginess isn't merely inconvenient or tedious, as prolonged indecisiveness always is. It is a crisis. The best metaphor I can use for describing the change that rendered me a cavity is that my pilot light went out. "Selfhood," writes psychoanalyst Adam Phillips in Intimacies, is "constituted through prior and assured knowledge of what [the self] desires." I like to think about my decision-making in an expanded context, within a network of explanations that give my actions a narrative frame, but I can't approach the question of why I want when I don't even know what I want.*"Know thyself" is one of the Western world's most enduring aphorisms but women living by this maxim are usually dismissed as narcissistic navel-gazers, selfish neurotics who fail to engage meaningfully with society. Because women are still treated as the exception to men's rule, our self-scrutiny is superfluous. The fruits of a man's soul-searching are presumed to be insights into the whole of humanity but a woman's self-insight is useless to the herd. It is banal, indulgent. It does not escape her boundaries. "Impossible to conceive a female life that might extend outside itself," writes Chris Kraus in Aliens and Anorexia. "Impossible to accept the self-destruction of a woman as strategic."Maybe self-insight is precluded by femaleness; maybe there is nothing of substance there to investigate. "Most women have no character," wrote Alexander Pope and he could be right. We're so stuffed full of bad prescriptions: what we should want, what we should do. Anything to do with selves, with The Self, leaves women doomed because her self cannot be the self, the universal, the correct. But nor can our originality be useful, or socially permitted because we don't operate in integrity or wisdom. Our stumbling is the stumbling of the lower order, of beasts, of non-human animals.Is it too banal to admit that once my absence of desire registered as something long term, I started thinking about dying, as in dying on purpose?*Here was my primary concern about killing myself: what if I kept living, and the pilot flame came back, and I thought I'm so glad I'm still here? This is a tricky mental game to play because if you're dead, you're not bothered by what you would have missed if you hadn't been. No one is more insulated from hypothetical futures than the dead.But I wanted to check, just in case. I kept trying to know myself—if I still had a self, if I'd ever had one, if I was more than a lump of matter hauled around by an invisible hand. Was there something behavioral, circumstantial, that I could adjust to revert to my factory settings? Was there something new in my situation that had upset my equilibrium, like when someone switches to a new detergent and finds they are beset with a rash? Perhaps choosing death now was akin to buying new glasses while the "lost" pair was perched on my head. Surely there must be something obvious I was missing.I started listing things I was grateful for at the end of every day, which felt like throwing a penny into the Grand Canyon. (A funny email from a friend, an editor's encouragement, a town-building phone app I played with humiliating frequency, general freedom from physical pain, my pets.) I journaled, trying to propose meaningful changes, but instead I often only wrote clueless laments:I can't see any way to improve or eliminate this sadness, nor do I have the energy to. What matters to me anymore? What do I care about?What do I want? What would make this better?The other concern(s): drugs have no appeal, not even music holds power.One entry reads, in its entirety:That your despair is inaccessible and unintelligible to othersThat the confusion you live inside cannot be alleviated or improved uponThat you are beyond making repairs to yourselfI am the "you"; my self is speaking to my self.In Repetition, Rebecca Reilly quotes a survivor of a jump from the Golden Gate Bridge: "As my hand left the rail I thought, I can fix everything in my life but this." I was moved by this when I read it in 2015, when I still considered suicide as personally unnecessary and irrelevant as vaping. But when I thought of this line now, it simply didn't apply. The greatest pleasure I'd known had been the pleasure of fruitful effort, rewarded focus, accretive success. It was the pleasure of purpose and it had deserted me.I didn't need to fix everything, I just needed to fix the only thing. And not only was I ignorant of how to fix myself but I didn't see the value in it. In other words, I didn't want to.*Years ago, in my twenties, when I was deep in a yoga phase and earnestly studying or at least considering every piece of "Eastern" wisdom that trickled down to me from an almost inevitably white instructor, I wondered how to balance prioritization of self-familiarity with my sense that truly good and urgent application of the self should involve service: supplying direct empathy and care to others. The first limb of yoga concerns interpersonal conduct; it testifies to the importance of truthfulness, non-violence, and so on. But I didn't find many teachers who were especially concerned with that, at least not enough to explicitly address it. I, along with many others, was told to stay present inside myself, to notice my reactions and impressions, to minimize engagement with the external. "Studying ourselves is pretty much all we do in here," one teacher once said, offhanded and honest.Theoretically this internalized attention leads one to become more gentle and thoughtful in their actions, but I wondered about the possibility of falling down a rabbit hole of ever mounting self-preoccupation. At what point were we just a bunch of assholes fascinated by our own egos, giving ourselves permission to neglect responsible participation in the world? Wouldn't part of self-knowledge be recognizing avoidant tendencies, the grand excuses made to stay self-absorbed? Shouldn't part of self-honesty be saying "enough with myself already?"This dilemma is an old one: can we ever transcend the vehicle of the self? Anne Carson details a particular flavor of this question in Decreation with the examples of Marguerite Porete and Simone Weil, two women who each expressed "a need to render back to God what God has given to her, that is, the self." Carson quotes Porete: "I cannot go towards God ... without bringing myself along." And then Weil: "We possess nothing in this world other than the power to say 'I.' This is what we must yield up to God."This was the only question that remained: I said I wanted nothing, but did I want to die?To work with yourself to erase yourself, negate yourself—this is one interpretation, perhaps, of what asana addicts and dilettante Buddhists like myself hoped to do, even as we nodded our heads when told there was no goal, no vector, just the constancy of an imperfect, or always perfect, practice. It's plausible to me that the best thing a person can do may be removing themselves from the world, folding themselves away into a cave where they create minimal disturbance, tax few resources, and risk little disruption. Remove yourself as one more chaotic element in the world that inflicts unintentional yet inevitable suffering on others. The ultimate commitment to that, surely, is a voluntary death.*Unlike Porete and Weil, I had no god to melt into. I remembered what it felt like to be wildly animated by my desire but to re-experience that seemed impossible. I did not even want enough to want to want again. It was like being stranded on an empty shore and watching everything I cared about on the deck of a departing boat as it receded to invisibility against the skyline—and feeling nothing. No, even better: imagine the shore is without waves, without lapping water. No ocean sound, no wind. Imagine it is a shore as still and empty as one frozen in a snow globe.I worried hysteria and insensibility would be assumed by anyone I confided in, like I needed to be restrained or soothed or dissuaded or worse, that I wanted to be. I didn't want anything, that was the whole point. I hated the idea of someone trying to convince me not to do it—the inherent, unavoidable condescension in that. It was a response too insulting to risk. I might have lost my verve but I wasn't suddenly incompetent. If I decided I should be dead, I would be.When I was a young adolescent reading soapy teen books, I delighted in the rhetorical power of suicide, suicide as punishment, as demonstration: this is how much you hurt me. What a remarkable weapon to have in one's arsenal, the relational equivalent of a nuclear bomb. Those scenarios are all about what Jenny Zhang calls "reap[ing] the joys of being mourned." But there was no reaction I hoped to provoke, no attention or apology for which I angled. This contemplation wasn't about other people. It was a possible solution—practical, efficient—to a problem contained inside me. ("Impossible to conceive a female life that might extend outside itself... ")I understood why a sort of maternal distress was the most likely reaction, though. What options do you give your friends or loved ones when you tell them, I think about being gone, on purpose; I think about it a lot? They'd take it to be evidence of an emotional extreme and yes, sometimes I was emotional. Once I ran thirty minutes late to meet a friend during her lunch break and then broke into tears the moment I arrived. But mostly I felt empty, the equivalent of the artfully bundled cloth stage actors must pretend is a baby. I couldn't watch people I care about try to calm the empty fabric.The self requires desire, and I had none. I still functioned but I couldn't find a reason to function anymore.So I didn't talk about it.*Ever pragmatic, I sketched out strategies in my head of whom I'd leave in charge of this and that, how I'd time my requests of them so as to neutralize whatever preventative action they could take, what I could do in advance to mitigate the bureaucratic burdens of my existence. I should make it as painless for everyone connected to me as it could possibly be. (Could the discovery of my body by someone who loved my body, for instance, be circumvented? I thought yes, I could die at home and still figure out a way.) I imagined some people who were particularly close to me would be devastated, and I would have liked a way to convey to them that they shouldn't be sad because I wouldn't be sad, that against the background of a meaningless universe, my coming and going was deeply meaningless too. But I knew they wouldn't understand.I was pretty thorough in my plans. It was an easy project to apply my imagination to. Let this be the last desire I execute cleanly, if it is the only desire left to me.This was the only question that remained: I said I wanted nothing, but did I want to die?*"If it doesn't break today, it will break tomorrow," writes the Thai monk Ajahn Chah. "If it doesn't break tomorrow, it will break the day after tomorrow." It doesn't matter what the "it" is; the "it" is everything, anything. All the elements of life that we wish we could control or protect. For a long time I didn't understand how we're supposed to live with the impossibility of anticipating our most convincing whims. What if you don't want to bear a baby until you're too old to conceive? What if you sink all your money into a home in a town you immediately want to escape? What if you desire freedom and flings in your early years only to find yourself elderly and alone and wishing you'd coupled? I still don't understand how we inoculate ourselves against regret, but at least now I recognize: what grace to have a whim at all. Regret is a luxury. The real fate to fear is being devoid of the urges that let regret whirl up.The problem with desire is that it predicts nothing, guarantees nothing, and it is necessary. For me anyway, it is necessary to live, to be alive. That's what I know about my self.
The author of Uptown Thief on sex work myths, fetishizing cash and the new golden age of television. 
Sex work is defined by isolation. American sex workers, particularly women of color who work as prostitutes, are criminalized, stigmatized, moralized, stereotyped, and misunderstood. It's hard to find community, and it's even harder to find complex representations of your life that aren't played-out metaphors for victimization (first person shooter games like Grand Theft Auto or Red Dead Redemption), luxurious transgression (The Girlfriend Experience) or redemption (Pretty Woman).Genre fiction is like sex work in this way. Crime, romance, erotica, and thriller books are not seen as "real art" in much the same way that sex work is not seen as a "real job."Aya de León's novel Uptown Thief is a savvy marriage of this form and function; she uses socially denigrated genres to tell the story of a socially denigrated profession. De León directs the Poetry for the People program at UC Berkeley, and has been published widely in print and online. Uptown Thief's protagonist is Marisol Rivera, who funds her Lower East Side women's clinic with a series of tightly executed heists, stealing the wealth of corrupt businessmen. Her diverse team of women robbers also hustle an escort agency for rich clients, offering the option of making tax-deductible "donations" to the clinic. It's a frothy page-turner that contains a topical subtext about wealth distribution, urban health services, and the ways disenfranchised women support one another. The patriarchal revenge allegory feels all the more satisfying for the book's tastier pleasures. I recognized parts of my life as a sex worker—such as the way women fight double standards of whorephobia with humor and care—that I never expected to find in a book that was also so much fun.Uptown Thief is about the power of sex worker solidarity, and it's also a tool for the same thing. It's not a book full of cheap thrills. Like its characters, it knows what it's worth.Tina Horn: In advance of the release of Uptown Thief you wrote an essay for Bitch about feminist heists in popular culture. What inspired you to use genre fiction to explore those social and critical themes?Aya De León: The thing that many feminists get wrong about sex work is that they aren't looking at the big picture. The problem isn't sex workers or their clients. The problem is men's financial domination of the world. Men have nearly all the resources and women need to find ways to access those resources. The only ways women can access them are to earn money as salaried or wage workers. A miniscule portion can inherit wealth, if their family has money and is willing to give it to a daughter. We can marry men who have money. Or we can exchange sexual services for money.Sexual labor for cash is stigmatized and criminalized. So part of the heist for me was starting with a group of women who are already criminalized. I wouldn't say they had nothing to lose, but they haven't had the luxury of operating inside the law. I could easily imagine them losing their patience of going the good girl route—begging foundations and submitting grant proposals—to just decide, "fuck it. We 'bout to get this money." Character-wise, it felt really true to me. Also having worked in many non-profits, there comes a time when you're tired of begging for money to pay you to work too hard.One of the things about the heist genre is that it's about individuals becoming wealthy. That was another thing that I wanted to interrupt and have a Robin Hood heist. So it wasn't an individual or a group of people getting money, but about a group of people radically redistributing wealth to a community of women—so the heist becomes about getting justice. Hence the series name: Justice Hustlers. Money is moved from people who have acquired wealth by immoral and illegal means. So we see this group of women robbing wealthy corrupt men in New York City who have exploited other people. And it was also important for me that they not only use the money to support their own community in New York, but that they send some of the money to Mexico as direct reparations for the Mexican women they had exploited.Uptown Thief demonstrates a highly nuanced understanding of the emotional lives of sex workers in contemporary NYC. What were your resources in portraying a community that so many people get so wrong?Although I'm neither a current nor a former sex worker, there were sex workers in my family. They had different relationships to being out and proud about it. But what that meant is that, throughout my life when I would see depictions of sex work in media or meet sex workers, I never had the perspective that this is separate from me. So it sets up a really different filter for all the distortions I've seen about sex work over the years. I always had real people to compare it to. Plus I've had friends who were sex workers and spent many years working in the Harm Reduction community, and met lots of powerful sex worker activists.So when I went to write the book, I was aware of the movement for justice for sex workers and committed to honoring that community and movement. I wanted to do the work to get the sex worker politics right. And that meant consulting with sex worker activists. I couldn't count on my family's history in the sex industries from the 1960s to inform my sex worker characters in 2016. So I did my research. I read $pread magazine (RIP—but buy the book!), and researched online by reading the work of sex worker activists. I also had both paid and unpaid sex worker activists read my work and give me lots of critical feedback about what needed to be changed—from plotlines to prices to industry logistics—so it would ring true. I had a mostly West Coast network, but I got consultants from NYC as well. I was also very intentional about presenting a spectrum of attitudes toward sex work, from "this is a great job" to the brutality of trafficking and being pimped.Speaking of pimping…I think most non-sex workers who write about sex work are exploiting people's fascination with sex work and women and sex without honoring the women who do the work. I was determined to do my homework and support the movement.Many literary institutions have, traditionally, such classist, sexist, racist notions of what constitutes high literature and what kinds of books are trash. How are perceptions of genre and pulp changing?I enthusiastically blame television. We are in a golden age of TV, where powerful complex and flawed women are increasingly taking center stage, with high-drama and pulpy shows that are also smart and politically nuanced. Before Scandal, Orange Is the New Black, and Empire, there wasn't even a context to explain a book like Uptown Thief to an editor. Now they understand the brand. So there's more room for this kind of story now that, through the magic of television, it's proven that it can attract a large audience. And for me, this breaking down of class barriers in literature is also part of a strategy to dismantle classism.Often these kinds of thriller/romance/erotica/crime novels are treated more like products than literature. There's less critical focus on the author's craft and more of a commercial drive to crank 'em out as long as people are buying them. I'm thinking about my mom's endless mystery paperbacks checked out from the public library, or the much (probably unfairly) maligned "mommy porn" boom. Are there women besides yourself bringing depth to these genres (without sacrificing fun!) who people should know about?One writer I would shout-out here is Sofia Quintero, who also writes under the pen name Black Artemis. She's been in the game a long time, and always had an explicit political agenda.Uptown Thief has such a rich and dynamic ensemble of characters. Do you have any dream casting in mind for a movie adaptation?I would LOVE to see it hit the screen, although more likely the small screen as that's the place where complex female characters live these days. Andrea Navedo from Jane the Virgin would be great as Marisol. My current choice for Tyesha is Meagan Tandy. Maybe Song Hye-Kyo as Kim. Margot Robbie as Jody. Possibly Adam Rodriguez as Raul. Michael B. Jordan as Woof. Eva is really hard to cast because well-known Jewish actresses in her age group are all too thin...Sex workers struggle to tell their full stories, because when we include sometimes ugly truths of abusive backgrounds, cycles of violence, boyfriends who become pimps, the humiliations of stigma and so on, these dimension are instantly weaponized against us. Uptown Thief includes all of those violent elements and more, including classic john types like the billionaire who wants what's "not on the menu," and the rap star who's so impressed with his own masculine myth that he gets drunk and passes out. Yet none of the negative things that have happened to these women are used as cautionary tales to redeem them or punish them. How careful were you about that? I was very careful to present a spectrum of relationships to sex work. And ultimately, how well sex work was going would be directly proportional to three things: The level of choice and agency the women had in entering the sex industries, the quality of the working conditions they encounter in the industries and the level of trauma they encounter before and during their work in the industries.Some stories offer characters a comeuppance for moral trespasses. But my value system sees men who exploit women as the ones who need to get the comeuppance, which is why I write heist.All of the protagonists are female, with male characters is supporting roles. Can you describe how you mapped out some of the male characters in terms of your political allegory?I wanted a spectrum of men, as well. Raul, the love interest, was originally too much of a boy scout, and my editor made me dirty him up a bit. So now he has a really shady moment that feels more authentic. On the other end are Jerry, a sociopathic misogynist pimp, and Marisol's uncle. It was also important to me that these were all Puerto Rican men. So if I showed Puerto Rican male monstrosity, I was also showing male heroism in the same community. There are several white male characters, and none of them are particularly heroic, but I do attempt to paint them as having redeeming moments. As someone who has written a lot about hip hop, I am particularly attached to my rapper character, Thug Woofer. Just a heads up, he appears in Book #2 of the series, The Boss, and we get to see his character develop a bit more. With both Raul and Thug Woofer, I am really interested in making men of color love interest characters who are more than yes-men to strong women of color. I try to strike a balance between letting them struggle in the ways men need to struggle when caught between their conditioning to always be in control and the joy of loving a strong woman. Part of the fun of writing these guys in the romance genre is knowing that their love for these strong women is gonna win.Marisol commits some acts of violence, some in self defense, some more on the premeditated side. And her relationship to sex is mercenary at times. How did you decide what kind of moral compass to give her?Marisol's character is forged by her need to protect her sister through a brutal childhood. She doesn't seek out violence, but will strike when cornered. Her original heist MO is not to use guns. In part because it's more of a legal risk but also because she doesn't want to hurt the burglary victims. She just wants to take their money. But as the economy pushes her closer to the edge, she gets more ruthless. Once she no longer needs to protect her little sister, she proceeds to use her powers to protect her community. She is a badass because she's the one who's willing to stand up to the schoolyard bully, in this case, these corrupt corporate CEOs and billionaires, and take back what's been stolen from her community.In bed, however, she's a bit less heroic. She has serious control issues in her sex life. In that arena, she's a bit of an unreliable narrator. Her PTSD is making her sexual choices in the earlier part of the book. And in that arena, Eva becomes her moral compass. In her sexual history, Marisol has been deeply wounded and disempowered. And I believe that when we are injured early on in life in ways that disempower us, we act that out until we heal. Marisol is acting it out here. I thought it was really important to give Marisol—a woman of color raised poor in the US—an arena in which she was able to identify a small instance of power and misuse it. It's funny because I don't see her thieving as dishonorable at all. I see it as noble. But I see some of her sexual choices as shady because of how she leverages power dynamics with immigrant men.You relish the finer details of business and financial theory. It's not something you see in a pulp novel very often. Was this something you knew a lot about, or decided to research? Why are these details important?I am playing with the cliché of the "Puerto Rican hooker." What if she was really a financial genius? And how might that play out if she was pressured into sex work and later grew into the financial genius part? I liked the idea that early on, when she had a pimp, she would have ideas about how to improve the business, but he didn't respect her business potential. But later on, working in the non-profit sector, her hustling and business ideas could be put to work. I did have to do some research, because I don't have a strong business or economic background.A sex worker friend of mine was recently telling me how much cash, physical cash, turns her on. There are as many scenes of cash fetishism as actual sex in this book. What is so exciting about cash? As Bey says, is paper the best revenge for women of color?I think in this book, the cash that's fetishized is generally stolen, which makes it secret. Therefore, the moments where anyone is looking at that cash are really intimate. I went back and re-read the scene from the gala fundraiser where there's a bunch of cash. It doesn't have the same flavor, because there's no intimacy. They're just openly counting money at the end of an event.In capitalist imagery, cash is often featured alongside other luxury items like expensive cars, houses, yachts, alcohol, designer clothes, shoes, and jewelry. But in this book, the cash represents survival—for the characters and the clinic. So in that way it's different. This crew isn't going on a shopping spree. They're not interested in the lush life, they're down for their people. I think Marisol would say that her best revenge is the fact that gentrification can't move her from her home spot—the Lower East Side. Because as long as New York City continues to be an epicenter of capitalism, it will always attract people of color and need service workers. But very few of us can afford any of the real estate. Marisol has that one building and is fighting to keep it. It's her home, and the clinic makes it a home for the sex work community, as well. If she can get the cash, it can be home to another generation.