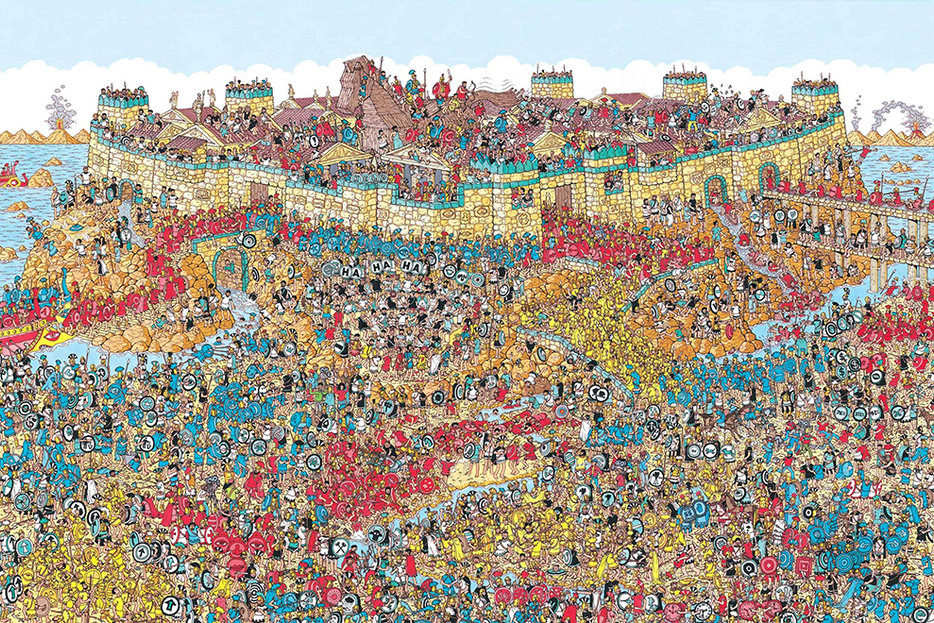 The suspended crowds depicted in these "teeming pictures" provide the opportunity to explore overwhelming chaos.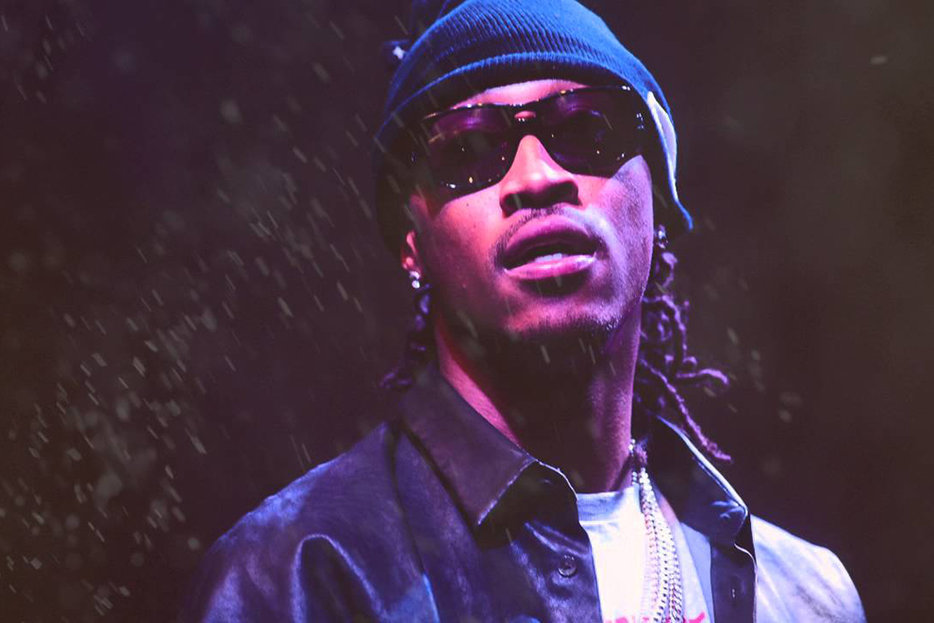 The rapper may be off in another dimension, but he's a realist. And realism is messy.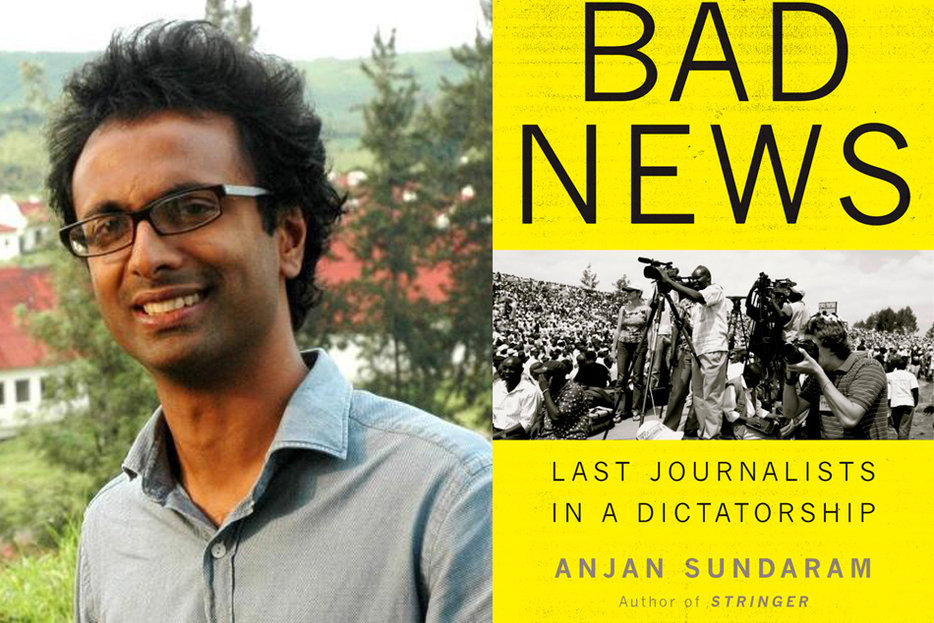 Speaking with the author of Bad News: Last Journalists in a Dictatorship, about violence and repression in Kagame-led Rwanda and the dark side of supposed symbols of progress.
Latest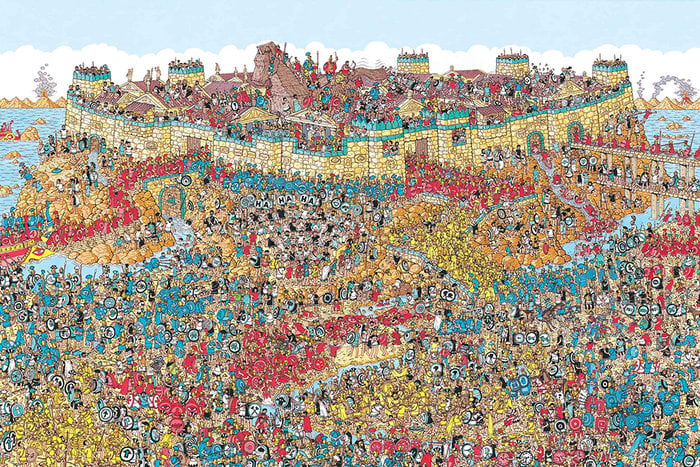 The suspended crowds depicted in these "teeming pictures" provide the opportunity to explore overwhelming chaos. 
A hippie serenades his hairy friends, irritating two campers in the process, while a butler serves wine to a wealthy-looking couple nearby. An adjacent tent collapses flat on the person sleeping inside, as a watching crowd of kids laugh and parents scowl. A few feet away, children pull back a door to reveal a man in his boxers, women flock to a boat full of shirtless studs, and one man's careless hammering sets off a chain of collisions and falls. Hikers pant with exhaustion, small animals pose for pictures, and mermaids pop out of the river. Overwhelmed? I hope not. There's more than half of the scene to still explore, and Waldo hasn't shown up yet.Though the goofy cartoon characters and slapstick-y pratfalls populating Waldo's travels aren't immediately reminiscent of Renaissance art, the children's classic Where's Waldo? comes out of a tradition pioneered by Netherlandish artists Hieronymus Bosch and Pieter Bruegel: men who created panoramas packed with figures both acting and being acted upon in imposingly dense scenes of life. Martin Handford, Waldo's creator, has said each two page layout of a single scene takes him up to two months to finish, and that each complete collection contains hundreds of characters. This surplus of subjects is the hallmark of a wimmelbilderbuch, translated from the German as "teeming picture(s) book," a book dedicated to and predicated on a "certain degree of disorder and chaos" as Cornelia Rémi puts it in her academic survey of the same. Since German illustrator Ali Mitgutsch created his first in the 1960s, they've evolved into something of a staple of children's literature. The books cultivate the curiosity they employ through their tacit faith that curiosity is not something that must be won or wrested from a lethargic and unclever mind but a pre-existing characteristic. They normalize intensive curiosity by embedding dozens of discrete scenes in one cohesive, large one. This cacophony of spectacle implies secrets among distractions; in a mass of people, at least one of those folks is bound to be doing something interesting. Because wimmel pictures are so obviously packed with information, viewers are inspired to be thorough in their gaze, to attend to each corner and shadow; any pocket of the scene may contain a satisfying surprise. Here, a ladder is knocked over and the painter is about to fall. There, the yelling of one angry driver distracts him from his imminent collision with another. There is no point in looking if you're not going to look closely.*Though wimmelbooks are prime objects for philosophical reflection, little has been written about them (in English, anyway) beyond Rémi's 2011 interrogation of their operation and effects. Consequently, her thoughtful essay is regarded as both seminal and definitive, though it neglects several important points. In her attempt to honor the mysterious, compelling quality of wimmel pictures, Rémi inadvertently undersells them. Wimmelbooks, she writes, must lack "clear rules or instructions," otherwise the images lose the "remarkably open" quality that ensures "numerous elements might act together" in any variety of ways. This definition excludes all of the Where's Waldo? series, Graeme Base books like The Eleventh Hour—an animal-animated rhyming mystery embedded with clues and codes—and even the otherwise text-free, US version of In The Town All Year Round (scenes of the same areas of a small town as it goes through the seasons) which provides suggestions of what readers should look out for where foreign versions did not. Worse, it obscures the intrinsic, seductive nature of a teeming picture in and of itself, which incites investigation and study by nature of its composition regardless of the book's verbal container.This luxury of complete discovery never arises outside of art. A wimmelbook may imply or indicate outright that some elements are more valuable than others, even if that implication takes a form as simple as the title, which is the case with The Birthday Cake Mystery by The Tjong-Khing, a wordless depiction of various animal families over the course of one afternoon. (The title prioritizes the cake's journey above other antics that take place throughout the tale, albeit with a light touch.) But readers—or more accurately, lookers—must ultimately discern important items from unimportant items on their own terms. Even if the early pages suggest where one's attention should be focused, lookers' own tastes and responses inevitably take the lead. Avid Waldo fans may be more excited when they find the tail of Woof, Waldo's pet, than they are when they find Waldo himself. Others, like me, can recall tableaus from certain landscapes that don't feature the recurring Waldo characters at all but are well-studied favorites nonetheless: a man's flying carpet ripping on the top of a minaret, or the pet cats of two rival witches falling in love. Martin Handford professes a lifelong interest in crowds and chaos that seems to have seized his imagination with greater urgency than did Waldo himself. The character is simply the excuse to depict those raucous gatherings.Why does this matter? Because wimmel images, including those centuries old paintings by Bosch and Breugel, allow each looker, young and grown alike, to create their own hierarchy of what matters the most. In this way, they replicate the opportunities for attention that arise in our everyday lives. Each living being around us is in a constant state of flux and sometimes in a state of emergency—about to fall from a ladder, or drive into another's car. The mutable character of the world, which includes and influences the variability of our fellow living beings, is forever shifting our circumstances. In a reality teeming with other subjectivities operating in an infinitely dynamic environment, when and where and why we do we deploy our attention and investment? Wimmelbooks don't provide any answers outright, but they offer exposure to this question again and again. They—limitedly—immerse us in the multitudinousness of life, which is so overwhelming in real time that we can rarely take it in. Life is relentless.Wimmel pictures highlight this effulgence as they simultaneously tame it. This luxury of complete discovery never arises outside of art. If you stare out your window at a truck about to back into a parked car, you'll miss the funny face a girl on the sidewalk makes at her sibling in the same moment. If you watch two barflies showily make out, you miss the other two nearby who are in tears. Real life, or live life, also makes it difficult to share what you notice with others. Think of any moment when you tried to point out to a companion a celebrity who passed out of view too quickly for them to catch, or a fiercely arguing couple, or a car with a strange paint job. We regularly see things that we cannot share. Observation can make for a lonely pastime when the scene in question is not frozen and arranged to be exposed. * "What's happening?" our brains wonder when we encounter living figures in art. Actions cause reactions; actions produce consequences. This elementary truth, courtesy of time and human nature, is the source of storytelling, and it's responsible for the way we usually understand the world. Even wimmelbooks' distant grandfather, the fantastical painter Bosch, whose work later influenced the Surrealists, composed his scenes to include chronological and narrative designs. The plain image of someone carrying a cake already speaks to a history and a future, to specific circumstances that led up to and will follow that exact moment. It is how existence works. We ask "what's happening?" because we know there's a story. And in life, there is always a story because there's always something happening. Or rather, there are billions of somethings happening in every second, every split second, every quarter second. The slightly malevolent undertones of "teeming" hint at this, as do the other vaguely menacing translations of wimmel: swarming, crawling, bristling, overrun by. Life is relentless. It does not stop, and there is so much of it. Wimmel pictures highlight this effulgence as they simultaneously tame it. Through the elimination of actual motion, time stops, and viewers can take as long as they like to study the visual information with which they're presented. Wimmelbooks create a world where everyone is deserving of acknowledgment, and we are given the time to bestow it. We can locate Waldo, Woof, the missing parrot, Hannah, and the birthday cake, but only nestled within a spread of life that clamors for equal consideration, and leaves us with more questions than answers. When Slate's Ben Blatt tried to ascertain a pattern as to where Waldo usually materializes in his books' pages, he determined two precisely placed horizontal bands within which viewers would have the most luck spotting the missing man. But solving the books' titular mystery provides him with little satisfaction. "That leaves a more intriguing question left unanswered," Blatt writes. "Why is Waldo there? Why, Waldo?" Images can reveal only so much. The rest is lost to us, swept away in the swarm of ordinary life.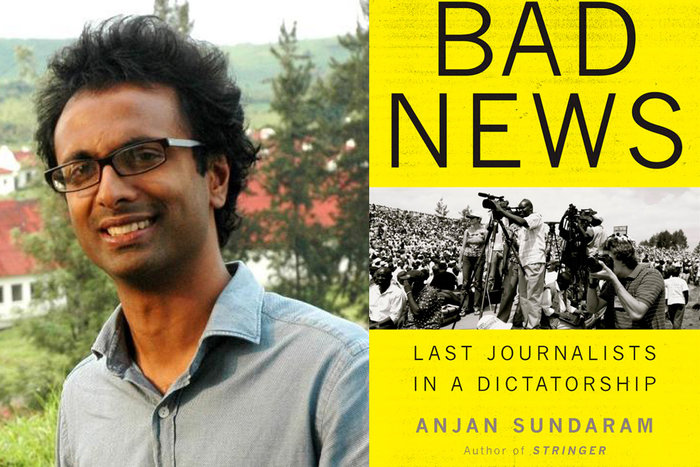 Speaking with the author of Bad News: Last Journalists in a Dictatorship, about violence and repression in Kagame-led Rwanda and the dark side of supposed symbols of progress.
It is rare to read intimate stories about people struggling against the weight of modern dictatorships. Rarer still are the urgent depictions of people trapped by history, living in fear.In Bad News: Last Journalists in a Dictatorship, writer Anjan Sundaram takes the reader into the heart of Rwanda, a country that is hard to know and is still battling demons of a genocide that occurred more than 20 years ago. During his near five-year stint in Kigali, Sundaram ran a journalism training program and discovered, through the experiences of his students, what it's like to quietly defy the state."You cannot pay attention to what they show you," one of his students says of the government, "but need to listen to those they keep silent."Sundaram's astonishing account of Rwandan voices silenced could only have been possible through careful observation and immersion. His earlier work, an intense portrait of the Democratic Republic of Congo, used similar telescopic, story-telling techniques. Sundaram recently spoke to me about learning how to look at a dictatorship.*Judi Rever: In your first book, Stringer, there's a cinematic moment where you meet up in Kinshasa with a teenager named Guy who makes a living on the streets. He's with a friend named Patrick and a girl named Sylvia with eyes "large like leaves" who inhales a joint through her nose. You strike off to the stadium on a lark, at night, on a two-wheeler—recklessly enjoying the ride—and you're holding hands with them as you walk up the stairs of the coliseum. You describe them expressing a range of emotions, from anger to joy. It's an incredible few pages. It's unusual because you're not only an observer; there's very little distance between you and them. It sets the tone for the book. Is it something that you set out to do, engaging with people so closely or did it just happen spontaneously because you were in Africa or in Congo?Anjan Sundaram: I think the intention I set out with is to immerse myself in an environment and in a place and with people. And that certainly comes before I even think of conceiving anything, even a book. That's how I like to explore the world and live in the world. That's what happened both in Congo and Rwanda. In both cases I went without an explicit plan to write a book. I just began to live as fully as I could and try to reduce the distance, as you say, between me and the places I am in—to try and see the world from their point of view. I begin as a person looking in from the outside, and the reader goes on a journey with me as I unravel and explore and am exposed to both Congo and Rwanda. And along the way you meet characters who help me in that exploration and become companions for both me and the reader. This is very much how I like to tell a story.You've been compared to a young V.S. Naipaul for your "discerning curiosity." How do you see yourself when you read that kind of comparison? As a writer you're a professional observer, but in these books what we're getting is something more extraordinary. We're getting your observations, but it's almost as though we're moving away from you and we're experiencing your characters viscerally. So the attention shifts completely.Through my closeness with my environment and with my characters, the reader begins to feel like they're exposed to that environment and they're feeling it through me. How do I feel? I feel like each book is encapsulating an emotion—a series of emotions—that I felt at a particular time. Each book bottles that emotion up and sets it down on the record. I don't see myself as anything but as a series of emotions. And hopefully I'll go through life feeling emotions as richly and as fully as I can, and recording them and transmitting them through these books. But if you were to step away from the books and step away from these experiences, I don't see myself as a figure. My ability to live goes only so far as I'm able to immerse myself in places and feel places and people richly. And I think if I were to stop being able to do that then I would stop living in a certain way, and stop being.In this book, Bad News, you move "deeper within the repression." At one point you travel to an area in the Rwandan countryside where you're not allowed to go. You haven't asked permission to go there, so you're going against the power of the government, and we're feeling that fear with you, with an extreme sense of curiosity. You arrive at an area of roofless huts, and it's a scene like out of a tribal war. It feels apocalyptic. I'm wondering if you can encapsulate why the huts were roofless in that village and what happened to the people. What did you see there?I had heard rumors that people had been made homeless. And I set out with a local journalist to investigate these rumors that weren't being reported in the press. When I arrived at these villages I found the huts were without roofs, the thatch was on the ground. People were living outside. Some people were living in the few cement structures still in the village stuffed into rooms with goats and pigs. It looked like a war zone. It looked like some great calamity had happened, and yet I could see no signs of a war. I could see no signs of visible aggression. It's just that the houses had been dismantled. It was completely surreal. And I asked the people, "Who did this to you … was it the army or the police?" And what they said was not what I had expected. They said: "we did it." What they said was President Kagame almost whimsically had declared that he felt the thatched roofs were primitive. And the local authorities, in their extreme zeal and desire to please Kagame, went out and ordered people to take off the thatch from their roofs. And because people were unable to speak … who were they going to speak to or complain to? There was no one. There was no media, no recourse to justice. The people simply complied with the order; they had no choice. And so they pulled down the thatch from their roofs. And then they asked the authorities, "Now where do we go?" And the authorities shrugged and said, "Well, we'll have to wait for replacement houses to be built." It was an education for me because it was a moment when I realized the extent of the catastrophe that is possible when a society cannot speak and when there is no free speech. And this is when I saw the effects of the dismantling of free speech in the country. A society that can't speak is like a body that doesn't feel pain. If our body were not to feel pain, we could cut off a limb and we would not know it because we would not feel it. And this is what I felt was happening in Rwandan society. Great harm was being done. And because it was not being reported, people weren't aware of the full extent of the harm and they continued almost mindlessly sometimes. Because there was no one to cry out and stay stop, this is hurting.And somehow that story brings us back to Gibson, one of your students who becomes a close friend of yours. He's really in many ways the heart and soul of this narrative. He's somebody you point out is interested in the philosophy of Hegel, and how appearances are taken for reality in Rwanda. Can you tell me what Gibson was trying to show you in Rwanda?Gibson was one of my favourite students. He was an incredibly talented man. He wrote beautifully. He wrote these perfect paragraphs; each paragraph flowed from the other. And Gibson's story moved me more than some of the high-profile journalists in Rwanda because of our personal connection and also because his actions seemed so benign. He wasn't trying to take down the government. There was no malevolent motivation on his part, and to be honest, the threat to him was also intangible. There was nobody standing with a gun to his head. It was all phone calls, threats and rumours and the spoken word. And all of these somehow combined, and it was only the moment that Gibson left the country that I realized there was something really powerful here.I was aware how much Rwandans are attached to their country and attached to their land. It's a country of many exiles, and there's a great sort of feeling of repossession of the country and attachment to their homes. And for this man to feel he needed to flee the country and go to a slum in a neighboring state with very little money, it meant that there had to be something powerful at work. And that's sort of what introduced me to the notion that there was another world in which things were operating that I wasn't fully aware of. That's when I began my investigations. Gibson, before he left the country, taught me how to look at Rwanda and how to look at a dictatorship in a certain way. He taught me that we can both see the same thing but have a completely different experience of it. These streets that were Rwandan symbols of progress—that were well paved and that I'd been on many times—Gibson pointed out to me that those roads were empty. And it was true. They were empty, but it had never struck me. Where were the people? They were on our road that was unlit, cobblestone where people could trip and fall, but it was a space where people felt safer because they felt they were unobserved by the state. And so we begin to see that what others see as progress might be seen as entirely different and in an even fearful way by people for whom those roads are built. And again, it points to the importance of free speech. How do we know that the things we're building represent progress to people? The only way we can really know is when people can speak freely and tell us how they feel. And this is something that is rarely done in Rwanda. People like to speak for Rwandans and say, "Oh, they have nice roads, they have a good health care system, they have this and that. They should be happy," without asking Rwandans who are unable to speak freely whether those Rwandans would accept the trade-offs that are made on their behalf by the world.Gibson, at the end of the story—after he flees and loses his mind, loses his identity—strikes me as a tragic hero. He starts off as a sage, trying to tell the truth and showing you what's underneath. But in the end, because he is punished, he loses his identity. It's almost as if Rwanda has lost its identity because it's lost its voice. Is Gibson a metaphor for Rwanda?I think it's true that we begin to think what we say. When you are constantly repeating propaganda in a certain part of your mind, you begin to assimilate it and believe it. I experienced this myself in a small way. In the beginning of the book I hear this blast and I go to the scene of the grenade blast. And I can find no confirmation in society of this blast, and so the idea sort of disappears and I begin to question whether I heard it in the first place.But I'm reluctant to speak for Rwandan people as a whole, because I feel they cannot speak for themselves. So I do feel that anyone who claims that they know what Rwandans are thinking is in some sense arrogant or disingenuous, because how can we know what they are thinking when they're not free to say it themselves?You write about Rwanda being "a mirage of a country." When I read that I took it to mean that what you see on the surface is not what people's lives are actually like and that the country is built on and fed with propaganda. The propaganda informs Rwanda and shapes our view of it, certainly in mainstream media.I think it also links to the fact that there is no vibrant journalism. I think the world's view of a country, more than we think, depends on local narratives. World correspondents depend a great deal on local journalists for their information, and when local journalists are not free or are gone, that void is filled by propaganda. That becomes the de facto worldview on Rwanda. That's one of the reasons why Rwandan propaganda has become so effective and powerful.Your book, in a number of places, is an indictment of international agencies and western governments there; you suggest they're sustaining the repression. What is your opinion of foreign journalists there? There were a number of foreign journalists that lived in Rwanda when you were there and could leave anytime if they needed to. Were they doing the job that they should have been doing?I think everyone was playing a careful game. Everyone was trying to work out how they would continue doing their job, in an honest way, without getting thrown out of the country. Rwanda presents you with a stark choice: If you criticize the country, you get thrown out.I remember during the 2010 elections, there was a Reuters journalist who wrote about some of the subtle ways in which the government was controlling voters and telling them to vote for Kagame. The stories were wonderful. Among the donors, however, I don't think there was much honesty on their part. They knew about all the repression but they chose to ignore it or to raise it simply in meetings with the Rwandan government and then send them a cheque on the weekend. So the financial flow to the Rwandan government never stopped despite the growing repression. And this was a choice the donors made consciously in Rwanda. They chose for the Rwandan people. They said, "You are Rwandan and therefore you do not need to live freely as long as your economy is growing, and you should be happy with this." And this is something they would never accept in their own countries or for themselves, and yet they were imposing it on the Rwandan people very consciously.At the beginning of the conversation, you mentioned that these books are in part telling the emotions that you bottled up during your experiences in Congo and Rwanda. There's also the way in which we deal with these countries and the effect of Western aid policies. I get the impression you feel a sense of responsibility not only to Rwanda but also to the journalists you taught and saw struggling. Did that sense of responsibility drive you creatively?I guess what drove me was a sense of affection for them and sympathy with them. I became involved in my students' lives only because I was working with them and knew them as human beings. And the more I knew them the more they became my friends. When they ran into trouble I wanted to help them, and they unraveled this world in which I saw people living very restricted lives.I do feel responsible for recording some of the things that I experienced and some of the stories of Rwandan journalists because they saw their country was heading in a direction that was wrong or dangerous. They stood up to the government and they suffered for it. And now their names are hardly spoken of in Rwanda because they are seen as enemies of the state. I felt a certain responsibility to record their stories so that these people who stood up to the government are not forgotten, and that we remember that Rwandans did ask for their freedoms, and did ask for freedom of speech, and did ask to be able to speak up about the disappearances and the imprisonments and forced exiles that were occurring in their society. They did try and they were crushed by an incredibly powerful system. That was something I witnessed and I wanted to make sure in my way that these people were not forgotten for their courage and their bravery and for their clarity of vision. They saw early, they saw clearly, and they responded in ways that tried to protect their society.The book pays homage to a number of people who are no longer alive, such as Andre Sibomana and Charles Ingabire. But you have to tread delicately because some of the journalists you talk about—whose lives are being revealed—are still there and need to be protected. That's the balancing act, I suppose.This is a kind of unique book in a way, I think. Most books I've read, novels like 1984 or Solzhenitzyn's work, [with] historical dictatorships that are easy to portray as repressive like Stalin's or Mao's, are all written from the point of view of exiles. But this book is describing the underbelly of a dictatorship that still exists in contemporary society and that comes with its own peculiar set of challenges and effects. And yeah, you have to play a kind of balancing act in order to be able to describe that without negative repercussions. It's something that's difficult to do.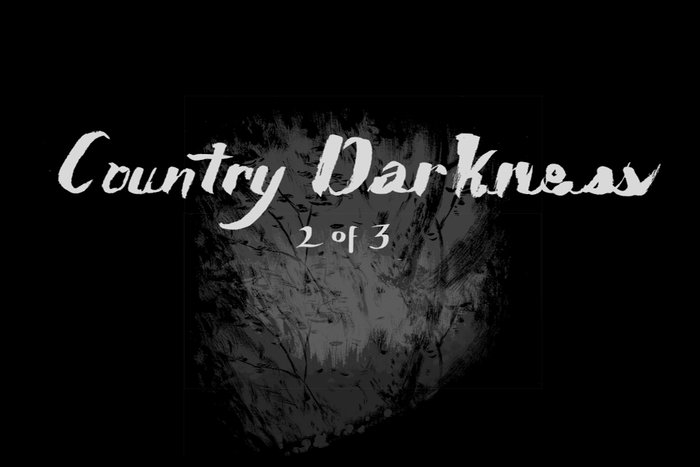 Editor's Note: Always leave your phone on vibrate.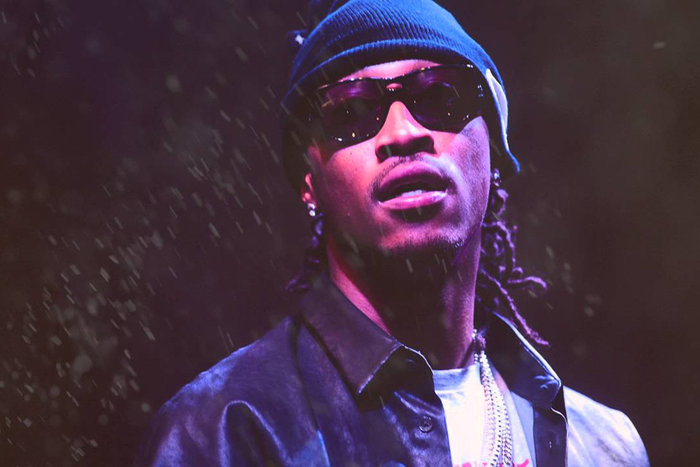 The rapper may be off in another dimension, but he's a realist. And realism is messy.
One of the most popular rappers in the world is a morose, drug-addled, self-loathing, free-associative megalomaniac who, by his own off-hand admission in the intro to "March Madness," may not even recognize the words coming out of his mouth. Atlanta's Future may not be the most unlikely pop star ever, but there's disparity between his bleak, disquieting output and his prominence in (and influence on) hip-hop's ecosystem.While sometime collaborator Drake excels at crafting ideal product—see the just-released "Summer Sixteen" for Drake's version of going rough around the edges—Future stubbornly retreats further and further into his own psyche. Since his Monster tape dropped over a year ago, he's put out material at a frightening clip, including last summer's DS2, a chart-topping doom-and-gloom opus that's decidedly ambivalent about, well, pretty much everything that's fun or rewarding about being a hyper-successful musician. At its most robust—think certified hits like the aforementioned "March Madness" or "Fuck Up Some Commas"—Future's music admits very little light. At times, it's an utterly joyless, sometimes scalding form of introspection constantly teetering on the edge of an abyss. For every line about needing love, or affectless reference to threesomes and sex on call, there's one that brags about smashing every Instagram chick of note. Future may sound forlorn as he talks about buying cars and cribs but disillusionment is itself a luxury item. As much of a bummer as this music can be, it's also almost certainly conflicted. Future can't stop himself but he also doesn't particularly want to. That's why Tom Breihan can aptly describe "Perkys Calling" as "a party song and an addiction song at the same damn time." That's why it's so important to look at Future's success not as some triumph of pure art or a radical break with the rest of the rap world so much as it is trap music plus perspective, non-stop partying with a tinge of regret, misogyny occasionally undercut by a conscience or longing for something better. Future may off in another dimension, but he's a realist. And realism is messy. There's something oracular about him, in the sense that an oracle dispenses truth while unable to disclose any more than it's given.Future is hardly the first rapper to look inward, expand the genre's range of emotion, or favor sparse, atmospheric tracks. What makes Future so compelling is how intent he seems on breaking down rap's conventions, seemingly for his own amusement or out of sheer disillusionment. The trend continues on Purple Reign, his latest unofficial release. Future's vocals are a ravaged, haunting sing-song as he deploys Autotune like an effects pedal gone haywire. He rides the beat effortlessly, at times haphazardly, finding tricky pockets of rhythm to fit in stray words or emphases. Lyrics tumble out seemingly at random; even his most fully formed thoughts fail to connect, despite touching on frequent rap fare: Crime, money, drugs, strippers, wealth, and just generally being the best. The beats he chooses are minimal and woozy, anchored only by skittering drums and—this goes for Future's music as a whole—an uncanny knack for melody that at least partly explains his immense popularity.But Future doesn't just break the mold, he actively scorns it. He makes purists groan while at the same time scraping much of the luster off from a hedonistic, glamorized materialistic rap lifestyle that he can barely bring himself to enjoy. If Future didn't make such irrepressible music, and if he weren't such a supremely confident presence in the booth, he'd be more important for what he isn't rather than what he is. When Lil Wayne declared himself an alien from outer space, it was to assert his Superman-like dominance over all the competition. Future is downright otherworldly. It's not hard to imagine, him, literally or figuratively, wandering through some desolate, craggy landscape, rapping about the finer things and good times in a desperate attempt to convince himself that all is not lost, or to soldier on in search of … well, whatever it is that Future wants.All of this assumes, though, that Future has any idea what Future wants. Depending on whom you ask, Future is either a mad genius or a zonked buffoon; when asked about What a Time to Be Alive, his largely forgettable collaboration with Drake, Future answered simply, "it never happened." What did he mean? Who knows. Who cares. The same goes for his multiple alter egos like Future Hendrix, The Wizard, and Super Future, introduced cannily at the beginning of tracks as if they offer real context for the listener. That these identities exist is almost more important than whether or not they're intelligible to anyone. There's something oracular about him, in the sense that an oracle dispenses truth while unable to disclose any more than it's given. For a rapper who has gone out of his way to lay himself bare in his music, Future remains largely impenetrable, perhaps even to himself.Therein lies much of his appeal. The more the man seemingly unravels, the further he stretches the boundaries, the more his vision coalesces. The better we get to know his art—a word he's thrown around on more than one occasion—the better we come to correctly misunderstand Future. And in that, we're probably not far from the truth. If he's lost and flailing, we're at least learning to plumb those depths with him. The more he recedes, the more we appreciate him from a distance. The less sense he makes, the more it delights. What makes Future such unstoppable pop music is that he's damn adept at inviting us into his world and compelling us to stick around past the initial lure.Future often runs the risk of lapsing into self-parody; listening to him these days can be a decidedly one-sided experience. Except that despite itself, Future's music is charismatic and catchy. This might seem like an odd thing to say about such unremittingly bleak material but Purple Reign is fun. This is entertainment, not spectacle. Take Future's seemingly incessant drug intake: Lean to take off the edge, Percocet to get numb, Xanax to float above it all, molly as anti-depressant, weed for a general state of disorientation, acid and mushrooms on principle alone. By his own admission, Future is an addict. At the same time, it's a boast, a statement not only about how fucked up he is but also how much he loves to be fucked up. Altered consciousness may be a way out for some, but for Future it's a way into a preferred state, albeit one that stands apart from the rest of the world.To see Future as a poet of existential pain or a one-man crusade against rap norms is to ignore his accessibility, his ability to connect with listeners despite venturing so far out. It's heady stuff, to be sure. But Purple Reign, like almost everything else he's done since Monster, isn't half-empty. Despite itself, it's brimming over. We can fight this impulse and hold fast to critical assertions about Future-as-avant-garde. Except as internally wracked as he may be, as many mixed signals as he might send in his music, Future is a professional out to make hits and be the best. Innovation is a byproduct of just being himself, not an end in itself or something that should happen at the expense of making music that just plain knocks. It certainly never comes at the expense of connecting with his millions of fans because without them, his ego really is empty. Whatever demons he's trying to wrestle down, Future is a master craftsman exactly because he's wrapped the genre in something bizarre and new without ever losing sight of larger audiences. His sophomore effort Honest was panned for pandering; this prompted the immortal line "tried to make a pop star and they made monster." The irony is, this monster has virtually dominated the genre since breaking free of its expectations. The more we allow ourselves to appreciate Future's good times as much as we do his misery, the less it matters that Future will, until further notice, remain fundamentally unknowable.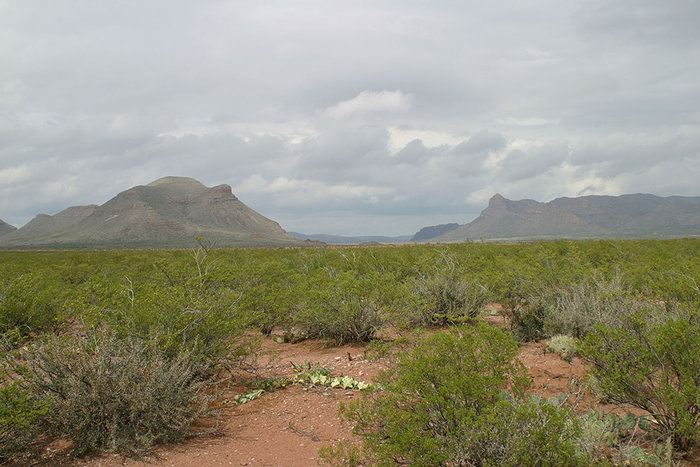 Somewhere out in Texas, a group is building a machine to challenge the human perception of time. 
Alexander Rose leans back in the café chair, and in a soft, steady voice, begins to tell the story of how you might visit the clock:You and your fellow adventurers would drive into the desert, somewhere past the town of Van Horn, Texas. Around sunrise, you would begin your hike across the valley floor, aiming for the rock cliffs, walking a canyon path that gets narrower and narrower, until you arrive at the cliffs' base. You'd find a curious opening that looks like it could be either geological or man-made, and if you ventured inside, after a few hundred feet of dim cave pathway, you'd come upon a door. If you were brave enough to pass through, you'd see that the cavern walls had changed from rough limestone to hewn rock, that you'd moved from the natural world into a mysterious built one."If you looked up," Rose says, "you'd see light filtering through from the surface, even though you are 500 feet underground. You'd be seeing it filtering through what looks like machinery over your head. And there's a spiral staircase and a shaft. So you'd start walking up the spiral staircase." This machinery, an enormous, carefully wrought column of stainless steel instrumentation inserted into the mountain bore, will be the clock, meant to last for 10,000 years, a monument—and a challenge— to the human perception of time.Your brain edits time—one of its most fascinating perceptual mechanisms.Rose is the executive director of The Long Now Foundation, the group that is building the clock, under construction now with a launch date in the undetermined future. But the foundation members have already richly envisioned that otherworldly ascent up a twisted staircase. As he sips coffee in a sort of oddly timeless café—1940s pop standards wafting through the background clatter, classic neon on the walls—near the foundation's San Francisco office, somewhere out in Texas, a giant diamond-edged saw is carving limestone slices from the bore, creating the central stairway that will wrap around the clockwork. In Seattle and in California's North Bay, engineers are machining the clock's internal mechanisms, trying to fabricate parts sturdy enough to stand the test of time. A heck of a lot of time.The clock is the brainchild of star programmer Danny Hillis, who conceived it, Rose says, "as a kind of antidote to what he had spent most of his life working on, which was building the very fastest supercomputers in the world." The problem, Hillis felt, was that the cultural emphasis on speed was prompting people to sacrifice the good of the future for the needs of the present. As a species, we had become too focused on short-term time spans like electoral cycles or fashion seasons. "His fear was that there were certain problems that could only be solved on a much longer timescale," says Rose, "things like climate change or hunger or education. These are not things you solve in a four-year election horizon." The clock would be a counterexample, Rose says, essentially "the slowest computer in the world," a behemoth that would force you to see yourself not at the forward edge of time's progress, but at just one point along its way. "The original kind of poetic version of it was a clock that ticked once a year and bonged once a century and the cuckoo would come out once a millennium," says Rose.Eno designed the chime sequence, which will produce almost enough combinations for the 3.65 million days of the clock's life, assuming it won't ring on the days when it has no visitors.Rose, a lanky industrial designer with a thoughtful, deliberate manner, was The Long Now's first hire. The nonprofit was established in 1996—or rather, 01996. (They've already converted to a five-digit year.) The phrase "long now" was borrowed from British musician—and Long Now board member—Brian Eno, who realized upon moving to the United States in the 1970s that "now" in New York City meant something a good deal faster than it had in England. "He called having a larger time sense the 'long now,' " says Rose. "And so we took that and stretched it out even further to mean really the last 10,000 years and the next 10,000." They chose 10,000 as a civilization-scale time marker. You can count it backward to the beginning of the anthropocene, or the rise of agriculture around 8000 BC, when people began to have a discernible effect on their environment. And now the clock will count it forward.Rose continues describing what you'll see if you climb the clock's stairs: "You would pass lots of machinery, all of it still. Some places you'd get a chance to actually wind it up." The staircase will lead to a main room with a display of dials, which will show the date when people last visited—maybe yesterday, maybe a thousand years ago. In case people make this visit so far in the deep future that they no longer understand the Gregorian calendar, this display will also read time out in the position of the sun, moon, and stars.Visitors looking at the dials, says Rose, might notice another curious thing: "There is a pendulum still ticking away, even though the dials haven't moved in a thousand years." There would be an obvious-looking hand winder, and if you chose to crank it, he says, "you'd see all the astronomic dials move and all the dates move and update. And they would stop when they hit now."The clock will have two power sources: hand-winding and a thermal mech- anism that harnesses the temperature differential between day and night. Extra energy will be stored in a weight system, enough power to keep time for 100 years without sun or people. When the clock is fully wound, it will chime at solar noon, a unique peal of ten bells each day for 10,000 years. (Or at least very nearly. Eno designed the sequence, which will produce almost enough combinations for the 3.65 million days of the clock's life, assuming it won't ring on the days when it has no visitors.)As the chamber spirals around the clockworks, Rose says, it will get tighter and tighter, until you finally emerge in a cathartic breakthrough at the top of a cliff. "Then you have this big 270-degree view of the high West Texas and New Mexican desert," he says. But more importantly, after your close experience with this massive time sentinel, you and your friends are "hopefully somewhat changed by the experience, and travel home together, talking about it and thinking about it."And thinking about time is complex. Perception includes metasensory, or polysensory, experiences, which draw information from multiple sense organs. There is no one time-telling organ, no time cortex or lobe; indeed, the neural function of timekeeping is likely distributed throughout the brain. And we use many of our senses together to gauge time. Imagine a herd of wild horses running across that Texas flat. You can see time in the arc of their approach, in how they seem to grow bigger as they get closer. You can feel time, if you lay your hand on the trembling ground. Thanks to the Doppler effect, you can hear time as they thunder past. And your brain, ultimately, edits time—one of its most fascinating perceptual mechanisms. It must, because time comes to us through these organs at varying speeds. It syncs these inputs to produce a coherent experience for you, so that the horses and their noise and the vibration from their hooves all seem to arrive at the same moment.Time is also a cultural phenomenon, measured through man-made devices and used to modulate our behavior, making it perhaps the ultimate commingling of hard and soft biohacking forces. We've taken time cues from natural cycles both inside and outside of our bodies: our sleep/wake cycle, the movement of planets and stars, the change of tides and seasons. We've translated these into counting mechanisms, from sundials to calendars to clocks, of which The Long Now project is merely an enormous example. But it's not the first major attempt to calibrate our time perception as a species, to coordinate our lives as a human society. So if you want to understand time, you have to examine it on more than one level. What kind of time you perceive really depends on what kind of clock you are reading.Excerpted from WE HAVE THE TECHNOLOGY: How Biohackers, Foodies, Physicians, and Scientists are Transforming Human Perception, Once Sense at a Time by Kara Platoni. Available from Basic Books, a member of The Perseus Books Group. Copyright © 2015.