Obsession will always be an attractive fresh hell for a person like me, a product of abandonment with a longing for attachment.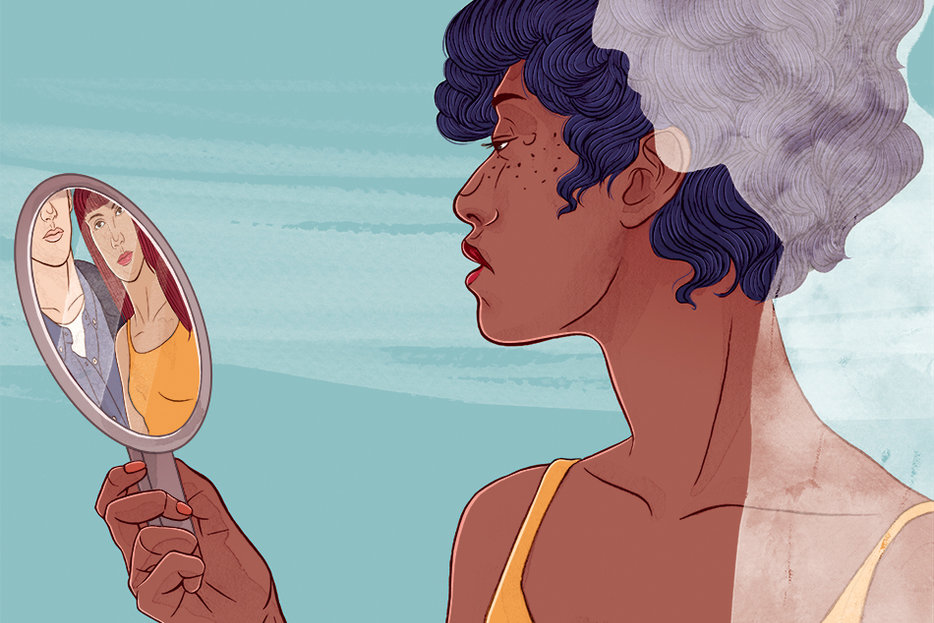 Is it possible to decolonize and police a thing as subconscious and primal as desire?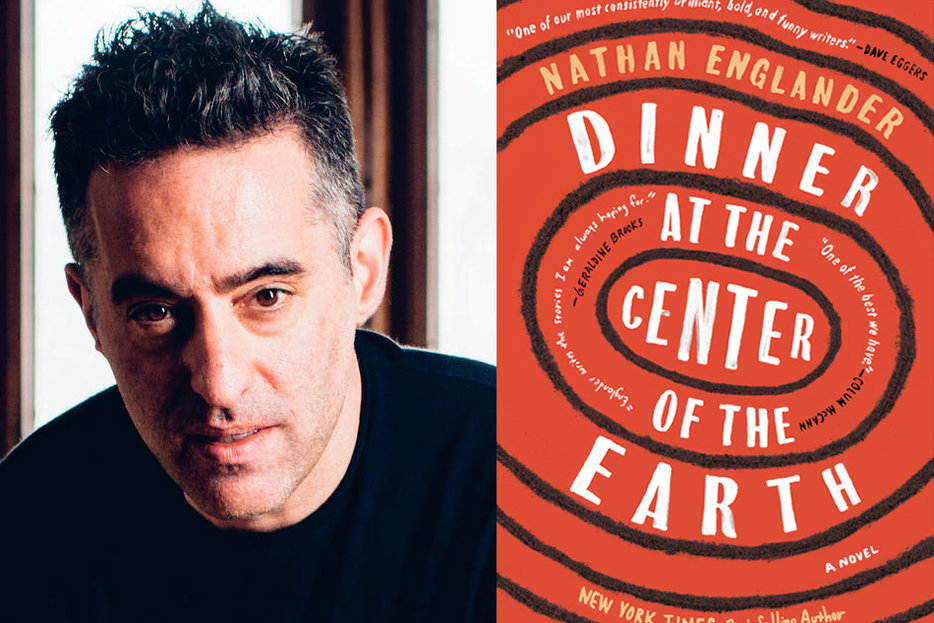 The author of Dinner at the Center of the Earth on the novelist's responsibilities in times of political chaos, the bending and breaking of structure and genre, the shifting nature of Jewishn…
Latest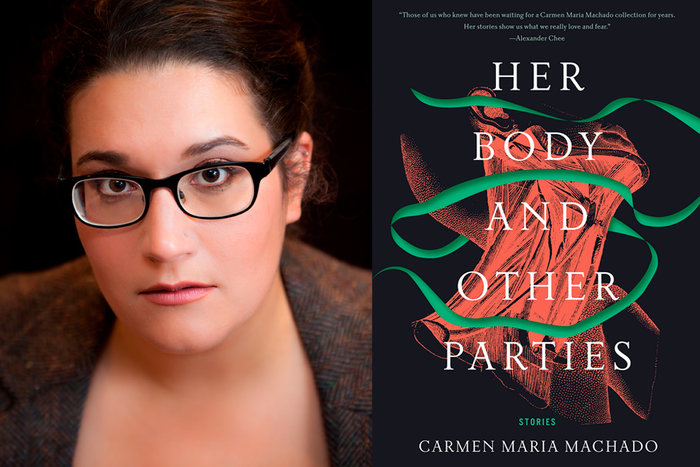 The author of Her Body and Other Parties on writing the fantastical, existing in the periphery and blueprints of the past. 
A wife refuses her husband's request to remove the green ribbon tied eternally around her neck. A store clerk realizes there are girls sewn into the dresses she sells. A woman recalls her sexual encounters as a plague consumes the world. The world of Carmen Maria Machado is bright and bizarre, full of magic and haunted places. Much of Machado's short fiction centers on the unexpected, the swerve into the night vision of a woman who is really a witch and just remembered to tell you. In Machado's debut short story collection Her Body and Other Parties, recently nominated for a National Book Award and the Kirkus Prize, she weaves the real with the fantastic until the ordinary becomes sinister and the other way around. Lyra Kuhn: When did you first become interested in fabulism? Carmen Maria Machado: I think my interest in fabulism has come to me in stages. As a child, I was drawn to fabulist writing through kid's lit—fantasy (A Wrinkle in Time) and science fiction (Ray Bradbury) and horror (Lois Duncan, John Bellairs), cut with metafiction (Sideways Stories from Wayside School) and absurdism (Roald Dahl). As a teenager, I was lucky enough to have a particular teacher who gave me books to read from her personal library, like One Hundred Years of Solitude, which was my first exposure to magical realism. And I had a third, important stage right after I began grad school, and fellow students began recommending writers to me who have since become the backbone of my personal canon: Kelly Link, Karen Russell, George Saunders, Nicholson Baker, Helen Oyeyemi, Alice Sola Kim, Sofia Samatar, Shirley Jackson, Angela Carter. This final stage was the push I needed for my own work; I realized these were the types of stories that spoke the most intensely to me, and reflected something I wanted to do in my own fiction. How does your identity as queer and Latina affect your writing? I think writing is inextricable from the body; there's no such thing as pure reason, pure intellect. My body, my identity, is a lens through which I can view the world and reflect it back in my work. This is true for every artist. Do you think the body is a source of horror? Do you think bodies can become haunted? I do! Bodies are terrifying; they're powerful and fragile, bloody and imperfect, uncanny, impressionable vehicles that carry our minds from birth until death. And of course they're inherently haunted. Haunting is a kind of impression; a lingering effect from a physical act like a shoeprint or a cloud of perfume left the in air. In the same way, bodies carry trauma and choices of our ancestors. Our DNAs are blueprints of the past. Is there a particular approach you take when writing a fabulist story, an alchemical process of sorts? Not really. Most stories come together in the same way for me—in pieces, images, impressions, and concepts that I have to gather together into something cohesive. Whether or not the story is fabulist is pretty incidental to the process. There is an image in the book that hasn't left me for some time—when the narrator from the story "Real Women Have Bodies" first describes the disease that makes women disappear, then later realizes the terrible secret about the dresses in the shop. Where did the crux of this story come from? At the Coralville Mall, right next to Iowa City, there was a black-walled, seasonal-prom-dress store called Glam. I walked past it one day, and thought Wow, that'd be a great setting for a story. I'd been mainlining a lot of fabulism around that time—I think I'd just finished Karen Russell's St. Lucy's Home for Girls Raised by Wolves—and so I tried to imagine what kind of horrors could happen there. I don't know how I arrived at the faded women being stitched into the dresses, but I imagine it had to do with the fact that the dresses already looked like they were occupied by invisible bodies. The story unfurled from there, though it's old enough that it was heavily rewritten on a sentence level before appearing in Her Body and Other Parties. How do you move between the real and the unreal in your stories? I don't think of them as particularly separate; the scrim between them is barely there. So it's not difficult: I look at the world around me and push into it, just a little. Why do you think so many women writers turn to the uncanny, such as yourself, Kelly Link, Karen Russell, and so on? I think there are probably lots of reasons, but one of them is that being a woman is inherently uncanny. Your humanity is liminal; your body is forfeit; your mind is doubted as a matter of course. You exist in the periphery, and I think many women writers can't help but respond to that state. You've said before that you have an obsession with lists. Could you make a list of stories or books that have had a great impact on you? Sure! Gabriel García Márquez's One Hundred Years of Solitude, Gloria Naylor's Mama Day, Shirley Jackson's The Haunting of Hill House and The Lottery and Other Stories, Angela Carter's The Bloody Chamber, Kelly Link's Stranger Things Happen and Magic for Beginners, Alissa Nutting's Unclean Jobs for Women and Girls, Karen Russell's St. Lucy's Home for Girls Raised by Wolves, Ray Bradbury's Something Wicked This Way Comes, Nicholson Baker's Mezzanine and Vox.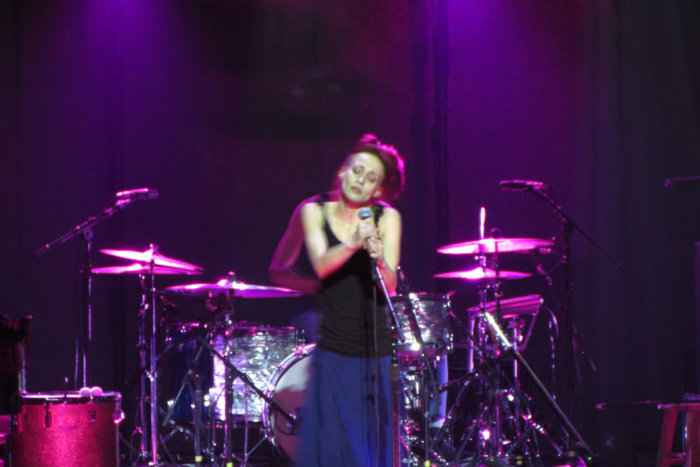 Obsession will always be an attractive fresh hell for a person like me, a product of abandonment with a longing for attachment.
What I noticed first was she looked like an alien. Her mouth was full and exaggerated. Her head looked slightly too large for her tiny body. She was beautiful and I was ugly. Back then people took great pleasure in telling me how disgusting I was. I had pimples all over my forehead, coarse black hair, no breasts, and broad shoulders like a man's. Some days I didn't want to be alive, but my delusions and curiosity kept me around. I thought that if I loved someone beautiful, I would become beautiful, too. She claimed that she used to be ugly, that the kids in her school called her "dog." Now she received attention for her appearance and her voice. The voice emanating out of her tiny alien body was deep and smoky. It didn't seem right that a voice that deep and rich could come out of such a small body. She sounded like she was fifty years old. She sounded like she had been through hell. Come here, I thought I heard her say. I'll show you how to get through hell. When I was seventeen years old, I was obsessed with Fiona Apple. This obsession was more real to me than anything or anyone in my actual life. Growing up as a Korean adoptee in the suburbs of Milwaukee I felt distant from my white adoptive parents and my two younger brothers who were also Korean adoptees. My brothers were from different biological families and the three of us looked nothing alike. We were all disgusting in different ways. This was the only beautiful thing about us. The youngest was short and stocky. The middle had a bowl cut and thick glasses. I had back acne, which was so irritated and painful I had to sleep on my stomach. I looked at my family in a detached way, the way a person who dislikes plants would look at plants. For many years, perhaps five to ten, I felt nothing for them, and I reserved all of my joy, happiness, and dread for my obsession with Fiona Apple. * The world appears brighter and sharper when you're in the midst of an obsession. Obsession can feel powerful, overwhelming, and really fucking sad. When you're obsessed with someone or something, you are almost impossible to locate, you are sucked down into the abyss. It was 1998. I would come across Fiona Apple's photo in a magazine at a store and start squealing. Then I would tuck the magazine into the waist of my pants, and walk out of the store. When I read mean message board comments about her physical appearance, it felt like an attack on my very own self, and I would go into the bathroom and force myself to puke. I never thought I had an eating disorder because I was skinny. I thought eating disorders were for overweight people. I was so mean and hateful; I had no compassion for anyone. It was a particular form of hell, to feel everything in my life so intensely through the void of this person I would never know. "Do you think that maybe you are a lesbian?" my mother asked me. She was standing in my teenage bedroom and glancing around at everything. Two Fiona Apple posters were pinned to the walls: one of Fiona Apple in her underwear from the "Criminal" video and the other a giant poster of Fiona Apple gripping a microphone. I was adult enough to admit that from far away the microphone looked like a penis. "Oh my god," I said to my mother. "I just love Fiona Apple. It's not about sex or something. She's really talented. And she's almost my age." My mother looked at me as if I were having a psychotic episode. "Don't you think you're talented, too?" What I said about Fiona Apple didn't make sense to her. I wanted to cry tears of frustration whenever I talked to my mother, because she wasn't Fiona Apple, and why was she, my mother, this non–Fiona Apple entity, talking to me and wasting my time when I could be imagining talking with Fiona Apple? It was sad. I would rather talk to my idea of a person, a fantasy ghost-person that existed only in my imagination, than talk with my own parents. Throughout this time of obsession, I would casually mention Fiona Apple many times throughout the day as if I knew her, as if we were best friends. Oh, Fiona likes that. Fiona is a vegetarian. That reminds me of Fiona. Fiona's song. Fiona's album. Fiona wore that. Fiona said. Fiona's tour. A picture of Fiona. Fiona Apple riding the subway. Fiona's OCD. Fiona's ex-boyfriend is a magician. Fiona's drugs. Fiona's sister. Fiona's real last name. My mother never understood my obsession. She had never been obsessed with anything in her life, not even a man. She lived plainly, simply, religiously, and she never told lies. It was obvious she thought I was depressed and crazy. She kept asking me if I wanted to talk to a counselor. "It seems like you're really unhappy, Patty. Are you unhappy? If you talked to a counselor, your mood might improve." She never said the word therapist. She always utilized the word counselor, as if the counselor were a trusted family friend. The fact that she thought I needed to talk to a counselor because I was depressed and crazy made me even more depressed and crazy. "I don't need a counselor," I said to her. "What I need is privacy." * "How can I ask anyone to love me/When all I do is beg to be left alone" –Fiona Apple My teenage bedroom had a lock on the door and this was very important to me. The lock might have saved my life. Sometimes I would spend hours talking to myself. I would imagine myself starring in a movie with Fiona Apple. We would become best friends. We would fall in love and devour each other; we would live in Los Angeles and do drugs all day. Other hours were spent mindlessly bouncing a NERF ball against the walls. To this day, I have excellent hand-eye coordination. Occasionally I smoked up and listened to Tidal. I wasn't inhaling properly. I held the smoke in my mouth, then blew it out the window. I burned incense to mask the weed smell. Instead of curtains or blinds, I attached thick beach towels to the window fixtures to blot out the light. My mother would come in during the day while I was at school and rip off the towels, which infuriated me. "It's like you're living in a cave," she would say when I got home. I screamed at her and told her not to touch my things. Whenever I went into my room and noticed the towels had been taken down and folded neatly into small piles on the bed, I was reminded of how a spider works so diligently to spin its web, and then a human being comes along and tears it all away. Every day I cried. I believed my depression stemmed from my earliest abandonment: being taken to an orphanage the day I was born. According to my orphan file, the first six months of my life I was a mild, nap-loving, bottle-sucking baby. But my life as a Korean orphan, however brief it was, left a traumatic psychic and physical void that no one, not even my fellow Korean-adoptee brothers, could understand. I used to believe that. I saw everything through the eyes of my abyss. One day, I finally agreed to see a therapist and a psychiatrist. I thought the therapist was an idiot, but the psychiatrist had real power, medicinal and prescription-drug power. He left the windows of his office open in the winter. The almost-refrigerated air kept his lunch bag cool on the windowsill. I wore thick sweaters and shivered in the chair as he prescribed Prozac, Xanax, Wellbutrin, Buspar. The effects of the drugs were almost immediate; I became really outgoing and bold. I started to experiment with sex. I told my father I gave a random older man a blowjob. Strange men would call the house at night. "Marquis called for you," said my father. "Who is Marquis?" My father said nothing could shock him because he and my mother were medical people. Then my mother chimed in that she, as a nurse working in an emergency room, had removed gizmos from men's rectums. "I don't care," I said. "That's disgusting. Why are you telling me that?" Then I ran into my bedroom and locked the door. There was a new Rolling Stone magazine with Fiona Apple on the cover. I had stolen it from the grocery store. Fiona Apple is floating in a bluish green pool and her hair whirls around above her head like Medusa. When I looked at photos of Fiona Apple, especially high, an ecstatic feeling of recognition and kinship came over me. She was a genius and misunderstood. Maybe I was a parasite because I used this feeling of kinship to keep myself alive and I did nothing for anyone else. * Ten years ago, my youngest brother emailed me. "Where did your book about heroin go? I really liked that book." He was referring to How to Stop Time: Heroin from A-Z by Ann Marlowe. I remember being startled. I hadn't thought about that book in years. I don't remember much about How to Stop Time and I never asked him why he was so interested in reading it again. I told him I sold it to Half Price Books. "Alright," he wrote. "I'll buy it myself." I never thought to ask why he wanted to read that book again. I never asked him anything because questions made him uncomfortable. I knew he lied about everything. He was a slippery person, a real trickster. As the years went on, his stories became more and more outlandish. He was attending the University of Chicago Law School without a college degree thanks to Attorney General Eric Holder's letter of recommendation. "Do you know Martha Nussbaum?" I wrote to him. "Of course, everyone knows her," he wrote back. We would see each other a few times a year. His weight was constantly fluctuating. Some visits his body was so thin, I didn't recognize him. He had to be coaxed into eating. He ate only plain food: white rice, water, pasta. Sometimes he looked like he had gained fifty pounds over the span of a few months, as if he were rapidly acquiring a layer of fat to protect himself from the horrors of the world. He liked to tell this story about me over and over: "Years ago, you fell asleep at Thanksgiving and didn't talk to anyone. You were really messed up then." Before his acceptance into law school, he told my parents he was working out west, training to be a federal investigator, a position that required the utmost secrecy and discretion. "Isn't that interesting?" my mother said to me on the phone. "He's working for homeland security." When I asked for more details, my mother said, "He's secretive." There's a photo of my youngest brother, probably seven or eight years old, wearing a trench coat. He has a magnifying glass held up to his face, making one eye appear monstrously large. In his other hand is an expensive-looking camera, probably my father's. When he was little he liked to dress up as a detective. That's what he wanted to be. A detective. * My brother lied about many things, but his story about me was true. Some years after my obsession with Fiona Apple, I went to Thanksgiving in Wisconsin coming off of drugs. A woman I was dating gave me a pill, which I thought was a painkiller, and it turned out to be methadone. My relatives hosted Thanksgiving every year at their farmhouse near the border of Minnesota. They were kind people. I was the dark one. I was the void. I spent a couple days at their home locked in the bathroom, vomiting water. Thanksgiving Day I fell asleep on the couch in front of a movie or a football game. My brother was sitting next to me. I believe I said three words to my relatives and my family: "I'm doing fine." At that point in my life, I did not identify as a lesbian even though I dated women. I thought lesbian culture was lame. I didn't want my mother to be right. "I am not a lesbian," I said to anyone who would listen. Many of the women I dated were ostensibly straight. I was no longer obsessed with Fiona Apple. My obsession had been transferred onto a woman in a seven-year relationship. She and I slept together a couple times and it was and it was stiff, awkward, and disgusting. It was so disgusting I was astonished. How could I be so obsessed with someone who was so bad at sex? Friends asked me that. They were right. But I couldn't stop myself from calling them in a state of despair to tell them I was about to do something I knew I shouldn't do. I must have sounded like a sex addict. I vacillated between two extremes: a monastic code of living to fucking anyone who wanted to fuck me. The thing about obsession is the object doesn't matter. You can be obsessed with flowers, cars, shoes, your dentist, gambling, the NBA, whatever. Obsession is never about the object. Obsession is the yearning and attachment and dread and joy and the abyss. Obsession will always be an attractive fresh hell for a person like me, a person with a longing for attachment, a product of abandonment the day I was born into this grievous world. Among my collection of photos, there's one of Fiona Apple from 1998 that I purchased at a CD Warehouse in a Milwaukee plaza. I've kept this photo of Fiona Apple with me all these years, moving from Milwaukee to Minneapolis to Milwaukee to Chicago to New York City to Los Angeles. Every time I pack up my things, I consider throwing it away. It makes me think of abject despair and isolation and my teenage bedroom. It makes me think of my life with my brother, watching NBA games in his dark cocoon of a room, avoiding the rest of our family. He preferred Tori Amos to Fiona Apple. We would argue about who was better at Christmas. He loved Tori Amos, which I thought was weird for a man. He was sensitive. No. I will never throw away my Fiona Apple photo. In 2006, I went to a Fiona Apple show in Milwaukee. I had brought a plastic bag of weed with me, mostly shake. I remembered that in 1999, Fiona Apple stayed at the Hyatt downtown. I don't know how I knew this, but seven years after I had first acquired that knowledge, I decided to ride my bike there after her show. Her tour bus was parked in front of the hotel entrance. Fiona Apple was standing outside of it, hugging her bandmates, teary-eyed. It was the last show of her tour. I waited, and when there was an opening, I approached her. I imagined we would go onto her tour bus and smoke up together. Possibly we would have a deep conversation in which we revealed all of our hopes and fears. We would understand each other, I was certain. As I approached her, a look of confusion came across her face. It became obvious she wondered what I was doing, and why I was there. I held up the bag of weed in front of her face. "Do you want this?" I said. Our interaction ended when she took my shitty bag of weed onto the bus. The door closed. * It was difficult to talk about my obsessions with my brother, but I think he understood. Of course I learned later on that he had his own obsessions and struggles. In fact, it could be said he too was driven by obsession, that his code of living was informed by obsession and generosity and self-deletion. I never asked him about it. It was the kind thing to do, to leave him alone and to respect his privacy, to respect the lock on his door. Almost ten years ago, my brother drove his car from Milwaukee to my bullet-ridden apartment building in a rough part of Minneapolis. My rent was $400 including utilities. There was a layer of dark green paint underneath a thin coating of beige, some of the paint flaking and chipped, which imparted a sick hopelessness. He brought a few rolls of paper towels and a bottle of Windex and he helped me clean my piece-of-shit apartment. On a shelf there was a bag of weed and a glass bowl. He didn't comment. He lifted up my TV/VCR combo and carried it out to the car. I was moving into a studio apartment in Milwaukee because I was done with Minneapolis. Living in that shit hole, I came to understand slowly that I had abandoned myself. I decided it was time to run away from my obsession and disappointment. The first part of my life was informed by it, I was determined to give it up, and a fresh start in a new city was just what I needed. My brother drove the car to Milwaukee and paid for the gas. He was always very helpful. I'll never forget that. Everyone in my family believed he would be a successful lawyer one day. Everyone loves to believe lies that are beautiful and generous. "I'm going to help you financially," he had said to me. "You won't have to worry. One day, I'm going to make at least $150,000 a year, and I won't need all of it." When he said that, I think even he believed it. And the truth is, I never did one thing for him. A few years ago, he reached out to me one night through an email. I was in Brooklyn, walking with my partner at the time down 7th Ave in Park Slope at night. People rushed past us on their errands. I re-read his email on my phone at least three times; I could tell something was wrong. I stopped in the middle of the sidewalk. "This email from my brother is really weird," I said. Then I put my phone away. I didn't respond. We continued walking. I was so exhausted from working full-time in New York City, I told myself, "Tomorrow or the next day or maybe next week I will write back to him." I never did. To this day, I feel a sense of shame for being such a self-absorbed parasite caught up in numerous tiny dramas that meant nothing to me or to anyone. I was too busy to write back to him, I decided, he would understand. But what kind of monstrous human being doesn't respond to an email like that? I kept saying to myself, "I will. I'll do it soon." In the end, it didn't matter, and a few days after he sent his email, there was no longer a person to write back to.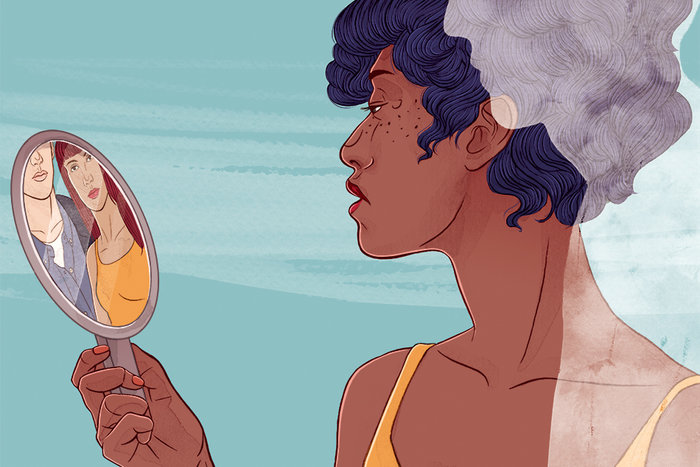 Is it possible to decolonize and police a thing as subconscious and primal as desire?
I need to tell you that I'm thirty-one years old and I have an imaginary boyfriend. It's a secret that I've kept to myself for many years. His name is David. I met him when I was sixteen. That year I confided in my mother about him and she told my father who told me I'd better be careful—that one day I might just lose my mind completely. There are stories that get dreamt up about minds wandering from bodies. I had these dreams. Like my mind was a thing that never actually belonged to me, it belonged to my imagination—a reckless sort of demon parasite, and my parasite's name was David. So when my parents confronted me about him, I saw it happening: I started laughing uncontrollably. My body got so hot I had to take off my shirt. My heart started racing. I felt out of breath. I started screaming back up at my Dad. I thought I sounded like a banshee: "Maybe I'm already crazy! Maybe I'm already crazy!," I kept repeating. It was the first time I thought I saw my mind leave my body. I saw my body through the expression on my father's face: it took on an animal form that I no longer recognized. I met my boyfriend after six years of religiously watching Buffy the Vampire Slayer. Originally, David was a vampire who was a lot hotter and smarter than Buffy's love interest, Angel—though they did (and still do) have similar tattoos on their backs. David's is a raven's wing that accentuates the muscles on his back and shoulders when we are making out. David has been a different person in every stage of my life, each one a bit more practical than the last: in high school he was a militant anti-capitalist vampire who killed the 1% and fenced their things and gave them away like Robin Hood; in college, he was a former child actor who left Hollywood after having a nervous breakdown and nearly fatal cocaine overdose; in grad school he was a part-time model and boxer who once played Roger in Rent on Broadway; since then he's been a drug-dealer-turned-accountant-turned-social-entrepreneur who uses his wealth to help former drug dealers like himself start businesses. But despite all the changes, there are things that have stayed the same about David: the fact that he always looks like a Calvin Klein model (meaning that he's white, pretty, and toned), throws lavish parties, has gorgeous ex-girlfriends, and playboy charm. And then there is also the fact that I know he doesn't love me. I don't just doubt his intentions—I know. By the end of the fantasy, he will tell me he's sorry, that he's actually in love with someone else. I try to circumvent this problem by only ever replaying the first three months of our relationship over and over again. Whenever we get to the part where he means to break up with me, the fantasy returns to the first time we met at that party—the type of party a rich and gorgeous playboy would never actually attend, but which was the only kind I could imagine in high school. It has stuck with me ever since. It's a hip-hop and spoken word party in Brooklyn. He's outside smoking a cigarette. I'm outside absorbed in my thoughts. He asks me something about poetry. He tells me a story about how his mom died when he was twelve and how he never really knew his father—because you can't have a fantasy playboy boyfriend who doesn't have a troubled past to make him seem so vulnerable and complex that you excuse him from all his previous playboy antics. Two years after I met David I went to college and spent the next four years having crushes on a series of random boys and then having panic attacks every time I was alone with them. These panic attacks weren't the same as the first one in front of my parents; for the most part I just turned to stone. A voice in my head told me not to speak until spoken to. That the wrong move could get me killed. Sometimes the boy would notice and ask me what was wrong. I was usually too paralyzed to respond. By then I had internalized a message about Black girls and love that made it impossible for me to separate sex from violence. David would occasionally reappear in these times. And with him, I found the feeling that he could kill me alluring. It's not a particularly original desire for a woman to feel this way. But when a Black woman desires a white man to dominate her, it starts to feel a little like falling in love with your oppressor. Here's the other thing, though: it's hard to imagine myself in these fantasies, because in them I'm a light-skinned Puerto Rican named Eva. Eva was David's childhood friend who dated him in high school and whom I've always been a little jealous of. She's beautiful, fashionable, a gifted dancer and singer, and, most importantly, much cooler than I am. At first Eva was a secondary character in my daydreams, an obstacle I needed to overcome to get to him. But every once in a while, I would be her. Or rather, I would be me—with my personality and name—but look like Eva. I have bright red hair. I'm thin as a rail and he likes this—how he can bend me over and under into a rubber band. My legs are like elastic as he makes me do splits, pins my arms up over my head while he slides his hands up my thighs. I like to wear dark make-up that makes the paleness radiant and dramatic. Hair long and straight enough to be pulled. And when I try to fall asleep, I imagine Eva dancing in circles till I get dizzy and my eyelids start to close. I make an effort to force my own black body and face into my subconscious in lieu of Eva's. I want to see myself as fantasy-worthy. But when I enter my fantasy as myself, I see something so crude and pornographic I try to look away. Because I can't see myself in these scenes—hand-cuffed and on all fours—without thinking of a Black woman's body being examined for sale. He measures the thickness of her calves with a ruler. He looks to see how far he can spread her legs apart before they twist and break. A doctor cuts her open. She seems to feel no pain. It has now been sixteen years since I first fell in love with David. In this time I have eagerly watched Lemonade and Grace Jones music videos. I have read the life works of bell hooks, Toni Morrison, and Audre Lorde. I have undergone twelve years of therapy, switched to natural hair, stopped shaving my legs, refused to date men altogether, fallen for Black queer womanists, gone back to dating men, dated a white man for five years, re-entered the dating world—and I still haven't been able to get rid of David. Junot Díaz says, "We are never going to get anywhere as long as our economies of attraction continue to resemble, more or less, the economy of attraction of white supremacy," and I wonder if it's possible to decolonize and police a thing as subconscious and primal as desire. I mean, yes, you can make the decision to act outside of these desires, and yes, you can analyze and agonize over why you have them to begin with. But can you actually will yourself not to desire in the first place? Like I can tell you about how I used to regularly read profiles on OkCupid where men stated point blank that they wouldn't date Black women. I can tell you how there have been several studies published by OkCupid asserting that while ninety-seven percent of users claim to be open to interracial dating, Black women are the least likely group to receive messages or replies from potential partners. White men are the most likely to receive OkCupid messages. More than seventy-five percent of white women, Asian women, and Latina women only respond to messages sent by white men. Using OkCupid's "quickmatch" method (akin to Tinder's swiping method), the site deduced that white men tend to rate Black women as seventeen percent less attractive than the average. Other races seemed to view Black women similarly, with Asian men rating Black women as twenty percent less attractive than the average. The only exception found was with Black men, who rated Black women as one percent more attractive than the average. I don't know if you can understand the energy it takes to keep these messages out of your system, to not in some way believe them yourself. Sometimes the best form of escape is to go to the place where race no longer exists. Where the Pretty in Pink-like boyfriend who is rich and white and sometimes a vampire takes you away from it all and tries to convince you that he loves you over and over again. In her essay "Watching and Reading about White People Having Sex is my Escape," Esther Wang wrote: "I love that I never experience that shock of recognition, and thus I never have to think about how someone who looks like me, with my body, is represented on the page and lives in the world. In these fictional fantasy worlds, not only does racism not exist—race doesn't exist, at least in the ways that we live and experience it on a daily basis. There are no men who feel the need to fetishize unsuspecting young girls, no bad first dates with guys who ask you why Chinese people eat dogs […] In the world of the romance novel, your body is just a body that gets to fall in love and experience several volcanic orgasms in a row, and in this world, when you Google 'Asian women,' you probably would get a 404 error page instead of dozens of links on how to find a sexy Asian girlfriend of your very own." My escape was my imagination. This was a world where I got to be Eva—the sweet innocent Molly Ringwald-type "underdog" who always got the coveted white boy attention. When I was with David, I never felt the weight of loneliness I so often felt in high school. I got to un-live years of having my hair made fun of by the boys in my elementary school. I didn't feel the terror of waking up in the middle of the night and hearing women screaming on the street or having my bra undone by random men on my way to school. I got to live in a world where smiling was no longer my only weapon against attack. All the insecurities I felt about my hair and body type were rewarded with David's affection—the way they always are in shows and movies about unpopular white girls who actually look like super models and would never be unpopular in real life. Girls like Molly Ringwald in Pretty in Pink or Sixteen Candles, or Katie Holmes in Dawson's Creek, or Lea Michelle in Glee, or Rachel Leigh Cook in She's All That, or Julia Stiles in 10 Things I Hate About You—the list goes on and on. With David, I got to be Eva. There was no one else I'd rather be. * The connections made in pop culture between art and mental illness are tired and cliché, yet I do start to wonder things like: What is the difference between an overactive imagination and a break in one's perception of reality? Can one really lead to the other? Can a person really "go" mad? A friend once described the mind of a schizophrenic family member of hers as "one that can't stop making connections." When everything is connected, it makes sense that you'd begin to invent conspiracy theories. Pair that with paranoia and narcissism and it becomes reasonable to assume that the whole world is trying to kill you. For me, though, it's not so much about making too many connections—it's about the inability to un-see things once they've been implanted in my brain. I can't un-see Eric Garner begging the officers for his life as they pounced on him like a rabid dog, I can't un-see how much Sandra Bland looked like a girl I once knew—a girl who dared to think her life and dreams and opinions might matter. I can't un-see the Black women on television who, even in fantasy, are never allowed to be loved. Take HBO's supernatural drama True Blood. Tara Thornton's face from True Blood used to haunt my dreams at night. Her face as she gets rejected by Jason Stackhouse and Sam Merlotte. Her face as she gets raped repeatedly and held hostage by a sociopathic vampire named Franklin. The pain Tara expressed on her face in every episode found its way inside my brain and lived there: how visibly her lips quivered; how her face looked like it was about to explode into pieces all over the screen; how the Internet celebrated the day we were meant to think she was killed off as she willingly took a bullet for her best friend Sookie Stackhouse; how when she finally did get killed off in the final season nobody seemed to notice. The hatred for Tara's character online was deafening. Why does she always have to be so angry? Why does she always have to be so negative? Why does she have to hate everything? the comments asked. They never asked why all her partners died or rejected her for people like Sookie or Eric Northman. They didn't ask why we needed to see her raped repeatedly for almost an entire season. When I see my body in the mirror it does not look like something worthy of being saved. It is not the kind of body you take a bullet for. My body is not innocent. It enjoys showing skin from time to time. It enjoys frequent orgasms. It is the kind of body that gets slammed up against walls and whose mouth gets muffled without permission by men who do not know me. My body gets stared at. I get told by white men that they don't normally date Black women, but that I'm different. They mean this as a compliment. Once my body was appraised by a white pimp in a South African club and then followed into a bathroom. Once my body had glass bottles hurled at it when I didn't respond appropriately to a group of men harassing me on an empty street late one night. Once my vagina was grabbed repeatedly by a man in a club and I said nothing—waited for him to walk away till I told my friend; she yelled at him and had him escorted out of the club by security. I was amazed at her for doing this—that she could be that sure my body was so worth protecting. Once I was sexually assaulted by a man I was told treated his petite blonde girlfriend very well. It is hard to see my body without thinking about the fetishized expectations that come with it. When I escape my own body and become Eva, my body becomes worthy of being saved and pursued. My body gets to be romanced and serenaded and my fantasy boyfriend will never be rough unless I ask him to be. * Type the word "beauty" in Google Image Search and tell me what you see: an endless sea of white and otherwise light-skinned faces, thin and made-up, cisgender and able-bodied, ornamentalized for male consumption. Search for the words "black woman invisibility" and tell me what you see: an article about how Black women have higher rates of depression and suicide than any other identity group. A study where they ask white people to look at a succession of photos of white and Black people and then show them the photos hours later to see what they remember. "What they found," the study states, "is that participants' memory was worst at remembering whether they had seen a Black female face before or whether it was new. The same did not occur for Black male faces, suggesting it was something more than just the fact that the target was of another race than the participant. As the researchers pointed out, these results suggest that Black women are more likely than Black men or White men and women to go unnoticed by others in a group or social situation." There is little doubt that I invented David as a way to feel visible at a time in my life when I was fairly isolated. I was a first-generation American with strict West Indian parents. I wasn't allowed to go to parties and I was kept busy after school with dance lessons and math help and other opportunities my parents never had (and that I should therefore have been grateful for). I was awkward and shy and couldn't afford clothes that didn't come from Marshall's that I wore years after they stopped fitting me properly in a public school on the Upper West Side. Making close friends was a challenge. To escape myself and be with David, then, was liberating: I could have the life I thought could make me happy—the life that helped me escape the reality of the intense loneliness I felt on a regular basis. The problem comes when you can't switch it off. Like I should tell you that there are times when thinking about David keeps me from writing, from feeling like I can be present in the world, where engaging in casual conversation feels like a lot more effort than staying inside my head. I should tell you that I can't remember the last time my body felt like it could sleep. As a matter of fact, the reason that I'm writing this essay is because it's 4 a.m. right now and I can't sleep. I have this hope that once I write this all down he'll leave me alone. But I know that as soon as I close my eyes he'll be back staring me down with eyes prettier than mine, telling me he loves me and me saying, "Prove it." And then he does. He repeats the words over and over again until they're no longer comforting—they're relentless. His smile feels like an invasion inside me that I can't make myself un-see. His deep brown eyes never close. * For most of my life, I've been ashamed of my daydreaming and kept it secret. Every friend I'd mentioned David to in high school was polite but visibly terrified. My sister recently informed me she used to pray for me. My first therapist diagnosed me with ADHD and then Dissociative Disorder and then depression. She couldn't figure me out. No therapist ever could. And then a few weeks ago, a friend asked me if I'd ever heard of maladaptive daydreaming. I hadn't. I Googled it and one of the things to come up was an article in The Atlantic called "When Daydreaming Replaces Real Life," in which authors Jayne Bigelsen and Tina Kelley consider whether excessive daydreaming should be pathologized as a mental disorder. The term "maladaptive daydreaming" is defined as excessive daydreaming that frequently interferes with work, social interactions, academics, or general functioning. Much of the article describes me perfectly: the fact that the daydreams are often triggered by listening to music, by loneliness, by trauma. According to Kelley and Bigelsen, the daydreams show up in the brain as a literal chemical addiction—they become more pleasurable to the daydreamer the more they are repeated. The part of the brain that lights up when daydreaming is the ventral striatum—the same part that lights up when a drug addict is shown images of cocaine. I can spend six hours reliving the moment when David drives all the way to see me in the middle of the night in his Tesla to tell me that he's choosing me—Soraya Jennalee Palmer—over the supermodel he took to that party last week. He feels so guilty about taking her that he has to drive here immediately after his plane lands in the middle of the night after just returning from doing business in Paris. I can lose a full night's sleep reliving our first kiss on the swing bench in his backyard. He's drinking a Corona because he's rich, but not pretentious. He takes my hand first and asks if he can kiss me because he's a gentleman. He pushes me up against the tree in his backyard with his hand up my skirt because I no longer want him to be a gentleman and he obliges. "When it was at its worst," one woman who dropped out of school partly due to her excessive daydreaming says, "I felt the daydreaming was my main reality, and I'd only peek out into the main world now and then. It's like I'm an alcoholic with an unlimited supply of booze. I can't turn it off." These stories about "maladaptive daydreaming" have put words to this feeling that I was crazy, but didn't know in what way. This is not to say that I necessarily subscribe to the idea that I have maladaptive daydreaming or that I believe daydreaming should be pathologized—with pathologizing often comes stigmatizing and (in many cases) unnecessary medication. On the other hand, having a vocabulary for things you are feeling, and knowing that others are going through these things as well, can be empowering for someone (like me) who would otherwise assume they were all alone. The article, however, doesn't explore the other layer of my daydreaming, which is that all my daydreams reinforce the feeling I hate to believe, but love to desire: that I am not worthy of love and that I should feel lucky if I get it, even when that love is tenuous and born of misogynoir. People in my life to whom I've tried and failed to explain my predicament have attempted to give me advice: Don't consume so much racist media OR Surround yourself with more people of color OR Find your inner goddess OR How many people really think like that anymore anyway? But what many fail to realize is that racism works in part precisely because of how subconscious its messages are. As that OkCupid study reveals, a white person can claim to reject all notions of racist beauty standards and still only date other white people, arguing their habits arise out of circumstance rather than prejudice—that they just don't happen to know many Black women, or that they've just never been attracted to any Black women they've actually met. Likewise, a Black girl can reject racist messages of self-worth all she wants, but when her real life experiences keep reinforcing her deepest fears of what the white world really thinks of her, can you blame her for believing it? Where does the Black woman enter and not become your deepest and most shameful secret? The thing you loathe publicly but desperately want to please and punish behind closed doors? When and how does a Black woman get to own her own body? Where does the Black woman go to escape invisibility if she can't exist in her own imagination? Sometimes I would shudder when I noticed how black my hand appeared against my white ex-boyfriend's palms. The reality could feel so disruptive. Because what is blackness but a conglomeration of color? I am the alien who can absorb all of your colors and private thoughts. I can feel all of your feelings. Because the truth is that I feel like a traitor to my race writing this essay. In actuality, there is nothing I love more than being surrounded by Black people and Black art and Black thought. There is nothing that gives me more energy than our Blackness, our ability to create so much magic in the midst of all our shit, how, as Warsan Shire says, "You spun gold out of this hard life." Because what is blackness but an ocean? You go down deep enough and you see nothing but feel everything: things unnamed, things ancient, slithering and slimy. These are the things that keep you there. Because what is blackness but the spaces between us? I wish I had an answer for you. Before watching Eva dance in circles to put me to sleep at night, I used to imagine myself floating on a gondola towards Heaven. The shifting back and forth of the boat and the relaxing feel of imagining that I was in water was supposed to help me fall asleep. Only, when we would get to the gates I wouldn't be allowed in. "Heaven closed early today," God would say, and then my heart would start to race, I'd sweat bullets, I'd sit up in bed with a jolt and in a panic. Other times the ship would be overturned by an angry bird or a giant octopus. In these times, my mind became a character from a movie: I would watch it go into rooms I didn't want to enter; I couldn't figure out how to get out of my head and back into the rest of the world again. In part, I am writing this essay because I feel that maybe by writing this all down I can change it—make my fantasy into something new or kill it all together. But how do you stop a thought from coming once it's been formed? How do you unwant your desires? How do you control the things you wished you didn't dream about at night? In the mornings I tell myself that I'm going to alter the fantasy: Tonight when he comes, he's not gonna break up with me, he's gonna ask me to marry him, and I will say yes and then wait for the excitement and desire to dissolve into nothing—OR he's not gonna break up with me tonight because I'm gonna break up with him first. His confidence will turn to arrogance. His charm will start to feel manipulative. His story about his mother will seem fake. He'll become so boring that I will have no choice but to break up with him. But something always stops me from doing this. Because the truth is that I like having this desire. There's a special comfort that comes with the excitement and insecurity I've come to expect from him. * By its very definition, "desire" implies that you do not have the thing that you want. And that once you have it, it is no longer desire—it's either satisfaction or disappointment. If I knew David in real life, I would almost certainly never date him. The cliché of the brooding bad boy is, in reality, quite boring and emotionally exhausting, and I have always found that the best sex comes not from the charming playboys, but from those who know how to love someone and aren't afraid to do so. But my fantasy boyfriend has always and only ever been about desire. I never actually have David in this fantasy. I only ever want to have him. I only ever want to feel pursued and sought after like the girl who thinks she's an outcast in every cheesy teen romance. Like the girl who gets to be innocent yet sexy, shy yet opinionated and passionate without being called angry or difficult or sassy. Like the girl who, at some point in the film, gets to move from being outcast to actually being seen. But even now, sitting here writing this essay with a great job, amazing friends, and satisfying and fulfilling real romantic relationships to boot, I am still fighting away a teenage desire for a happy ending that never came. David has just told me that he loves me for the very first time. To prove it, he says I can be his date to the gala where he will announce his true feelings to the press, as well as to all his super-important work people and supermodel ex-girlfriends. He had a gown specially designed for me. He doesn't know that this is the moment I have been waiting for all my life. He doesn't know that he will soon change his mind. That we will have to start this all over again. Instead we stay replaying this one moment, the lead-up to the happy ending that hasn't yet come, but still might. I walk into the gala with David in a $500 dress. People are turning their heads. I am closing my eyes. I take it all in. I press rewind and start all over again.
The specific way men interview women (5:05), Rory Gilmore, journalist (17:17), and the Avril Lavigne riots of 2021 (48:27)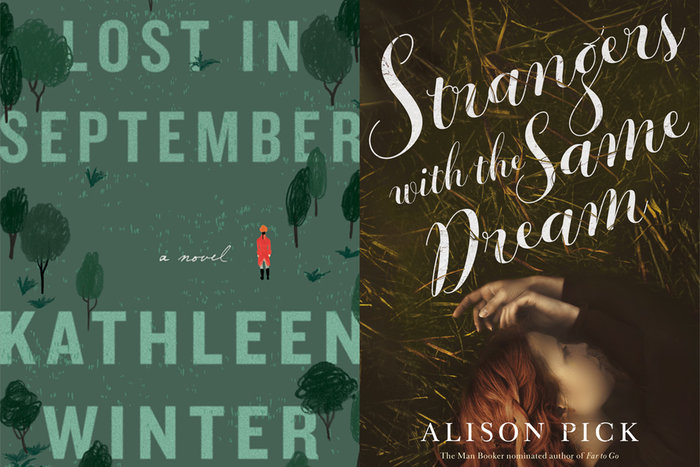 The authors of Lost in September and Strangers with the Same Dream talk about the relationship between a writer and her characters, motherhood and work, and sexism in publishing.
Kathleen Winter and Alison Pick recently spoke over email on the occasion of the publication of their new novels—respectively, Lost in September, a powerful and contemporary reimagining of the story of the historical soldier James Wolfe, and Strangers with the Same Dream, about Jewish pioneers arriving in Palestine to escape violence in the 1920s, attempting to settle an already-populated land, and the dark ironies therein. The conversation has been lightly edited. Kathleen Winter: Alison, it was a wondrous pleasure to read Strangers with the Same Dream. I found myself flying with ease from the book's bird's-eye cinematic opening upon the early Jewish settlement that was to become Israel, to the inner hearts of the characters so intimately drawn. I felt myself hovering over then being progressively drawn into intimacy, beauty, and harrowing tension. I sense we could all use your novel's empathic vision these days. Our external social order and our inner lives feel very far apart now. Do we hold latent compassion and softness in our human-scale souls, while externally bent on expressing polarized ideologies and hard conflict? We feel this schism acutely now, yet it is intimated in your novel set nearly a hundred years ago. Can you perhaps talk a bit about this borderland of soul and society, where our visions can soar or crash, so vulnerable? Alison Pick: I don't know if I have an answer but I find myself agreeing with your question. As novelists, we have to be acutely tuned in to our inner lives, and I can't help but think the world would be a better place if it was set up to afford everyone this opportunity. And yet, as you suggest, very little in our society supports the development of empathy. Capitalism, of course, is concerned with acquiring goods rather than compassion; social media, where so much of our discourse now takes place, seems lately like it's largely about pitting groups against each other rather than finding common ground. How do we navigate a world where people of colour can be shot in the streets with no recourse, where our First Nations don't have access to clean drinking water, where white supremacists march in the streets of Charlottesville chanting "Jews will not replace us"? For my part, I continue to write, which feels hugely inadequate and the only thing I know how to do. On one hand, making art is a radical and political act. To carve out time for something that is not financially rewarding is in direct contradiction to what capitalism teaches us. And yet I am acutely aware of the vast—astronomical—privilege that allows me to spend hours at my desk instead of cleaning toilets or labouring in fields or sitting in an office cubicle. How should I live? How should I write? I try to keep leaning into these questions. I find, too, that the questions are intimately related. A novelist's job, or one of them, is to infuse her characters with subtlety. We are all filled with contradictions, thinking one way and acting another, and these contradictions are part of what brings a character to life. Can we find the soft heart that you refer to for ourselves and our society as well as for our characters? Sophie in your new novel, Lost in September, seems to embody many of these traits. She is a rebel and a free spirit, a fierce intelligence, and filled with contradictions. What was it like to write her character? What is the relationship between the author and her characters in your own experience? What kinds of characters do you like to write and how do you succeed in bringing them to life? KW: Sophie, who gives the modern-day James Wolfe a place to sleep in her tent camped out in Montreal's Parc Mont-Royal, is probably the most made-up character in Lost in September, like Thomasina in Annabel. I mean, I borrowed things I've witnessed or experienced—I'm married to a man who has worked at a homeless shelter as she does, and I've cleaned out toilets in early stints as a home care worker between freelance writing jobs and having stories published in little magazines. And I've based her, visually, on a couple of people I have known and can visualize. But beyond these anchors, Sophie is the most fictional character in the novel. Whereas the others are drawn from life more directly. And where I find them is in the margins. This morning I walked down by the St. Lawrence River, where I have the James Wolfe character hang out and where I do walk daily, and the city has fenced off a big section where they are going to make a beach. They've cut down a stand of poplars and have marked orange stain around the chokecherry trees I harvested earlier this summer for jam. Nobody can go down there now. The man who listens to his transistor radio on a big rock in my novel can't get in there anymore. The guy with dreadlocks who takes a morning bath all year round has to go somewhere else. This was a derelict, forgotten bit of the river, where cracked cement met wild reeds, and you could go and see a hundred and fifty kinds of wild flowers. Now it's going to be gentrified, as is my whole neighbourhood. The other night some condo developers came in and put up a big fairground tent and gave a thousand dollars worth of miniature smoked meat sandwiches and beet salads with feta cheese balls to the panhandlers and the lipstick lady and the old people on sidewalk scooters. The developers gave us all a PowerPoint presentation on the new six-storey condo with businesses on the ground floor that is going up. The developers called the night a public consultation. I wanted James Wolfe to see what has become of the Canada he won for England. I guess Sophie is his ticket to this world. He can't afford a hotel room. I wanted him to be shown around by somebody with a critical eye and a kickass woman's viewpoint. I wanted her to help him come out of the 1750s and into today. I wanted her to help him make sense of Quebec and North America in 2017, and to face some of the consequences of what we call history. And consequences are something I wanted to ask you about as well. To me, Strangers with the Same Dream is deeply concerned with interwoven cause and effect. The candlesticks, the tractor, the gruel—everything has repercussions and their connectedness is beautifully shown in the story. How do you feel about the way this works in life experience? I find that it takes a certain depth and repeated learning and perhaps insight to go beyond seeing events as independent, and to start feeling the weight or the possible weight of influences, which can be subtle, or largely undetected for minutes, days, years. In a way, do we maybe learn to foretell certain aspects of the future? AP: One of the gifts of writing memoir—I wonder if it's the same for you?—is that it affords the chance to look back on individual events and see them as part of a larger narrative. The events in my memoir Between Gods take place during a terribly difficult time in my life, and yet the act of writing them down gave them meaning and infused my depression with a kind of redemption I'm not sure it would have had otherwise. Events as I experience them in the forward flow of linear time seem, as you so aptly say, independent, but a memoirist is given the chance to linger with them, examine them, and otherwise understand them anew. Which is to say, to appreciate the weight of influences, how one event foretold the next and then the next in a way I could not have apprehended as I experienced them. The other thing that occurs to me in response to your question about telling the future is the role that our bodies play in understanding things that are not necessarily logical. Despite what I might say to a classroom full of students about making sure a story lines up logically, the tool I rely on most in my own writing is a kind of embodied intuition. If a scene doesn't feel right, I have learned to respect the little niggle and to cut it regardless of how it seems it should fit. And although it does not come as easily to me as it does in my writing practice, I try to use the same criteria for making decisions in my personal and emotional lives. To trust that there is some perhaps unnamable intelligence around us much greater than our own egos, and to listen to it. This kind of "feeling into things" is difficult to render in words, and you did it so beautifully in Boundless (as well as in both your novels). Can you talk a bit about how you transposed your inner awareness of the land you were traveling through onto the page? I am also curious, from a writerly perspective, to hear about the great success of Annabel. In a way, what happened with that novel is every writer's dream. And yet I know from my own (more limited!) experience that success in the external world sometimes comes with its own set of issues, both in terms of the writing life itself and in terms of how one orients oneself to the world. Could you tell us a bit about what that was like for you? KW: Yes, the power of the north is something I had to try to relate in both Annabel and Boundless, and Lost in September is very much about the Saint Lawrence River, and about Quebec City and Montreal, as well as the land around Culloden battlefield and other parts of Britain—Wolfe's homeland. It's also set in psychic homelands of fear, war, kinship, and loneliness. I don't know how I put territory on the page—I just try to completely feel a place in my animal body, without trying to translate it right away into words. I go down by the river and stand barefooted on its bank under a tree, and I let the whipping river, the muscle of it, hit me, and then the clouds, and the tree itself, and the vegetation and the mud. Everything is making noises or has noises in it, and the wind feels like silk in summer or like knives in December and I feel that. I walk for miles and feel the ground. The ground is important to my writing. I don't know what I'm doing when I'm taking in the force of place, or of emotion. I do know what I'm doing later, when time has passed and I can find words. It's like that with writing anything, isn't it. Emotions—all life's shocks, death, shame, lust, regret. It all starts out as a wordless Morse code between life and the body, and then we spin it into a line that we hope coheres. But any words I've found are a half-inked map or chart to territory I still find pretty much unknown. About Annabel—yes, Anansi published it well, it found readers, and is still finding readers. Robert Chafe, artistic director of Artistic Fraud, is turning it into that company's first fully-sung stage musical. Deepa Mehta has optioned it for film and has been sending me exciting updates. My daughter Juliette has collected many translations so we have an archive of it in all its languages. I'm very grateful, to my publisher and to readers, for the book's success. Still, in the quiet night, I am empty and alone, and wordless. My next book, if there is one, will come out of the same void. So, I don't feel any new layer of self as a result of the work or its success. But I do feel overjoyed to be able to practice the only craft I know how to do. I wanted to ask you a question about transcendental passages in your writing. For instance, in chapter three of Strangers with the Same Dream, the paragraph that starts with crickets singing in the tall grass opens into a beautiful passage about a world in which everything is trying to give birth to love. Can you talk a little about writing the transcendental or sacred, and how it relates to your view of the world at large? AP: The world seems, at its core, entirely unknowable to me, and I think of writing as an attempt to evoke that mystery rather than to harness it or pin it down. And there is something, too, in the act of writing that is, for me, both transcendental and sacred. It's difficult to talk about, of course, without falling into cliché. But I find the hours where I am fully absorbed in my writing to be the best hours of my life—when I am both fully present and also somehow absent. It's akin to a spiritual practice in the sense that it involves abdicating the ego, quieting the mind, and listening to that intuition we were speaking about earlier. Your description of walking by the Saint Lawrence River is so gorgeous and compelling—and I could feel the fruits of that ritual so clearly in the pages of Lost in September. On different (although perhaps tangentially related?) note, I have been thinking recently about what it means to be a mid-career, middle-aged woman who writes. About the ways that everyday sexism informs publishing, and readership, and reviews, and likewise about how being a mother both hinders and bolsters my writing. Do these questions keep you up at night or have you found peace with them? How does being female intersect with your identity as a writer and with your writing practice? KW: I've had editors and publishing colleagues who are all powerful women: Lynn Henry, Janie Yoon, Sarah MacLachlan, Shaun Bradley. I've experienced frank, direct and motivating give-and-take from them. When it comes to pay parity, I share information with other authors and find out if we are being offered equal pay for similar work. I talk about money with women and men. When I get offered work without the mention of money I start the discussion about payment and get a contract settled. I decided a long time ago not to accept payment in mugs and tote bags unless I am consciously giving to a cause I want to support. I'm not saying I haven't experienced everyday sexism. When I was a young freelance journalist I confronted it daily. But I have not to my knowledge experienced it in the book world. Reviewers have taken my work seriously. Publishers have not wanted to upholster my book covers with flowers or spread naked reclining women across those flowers. Margaret Atwood told me a publisher recently wanted to cover a book of hers in flowers and she wouldn't let them. She made them use a crow. Motherhood and writing! Now with my daughters 20 and 28 I'd say becoming a parent blasted me open and made me spill far better words. Earlier, with small children, I had to learn how to drive so I could get in the car and use it for personal writing getaways, which I conducted parked in snowstorms at bleak bits of lands-end all over eastern Newfoundland. I was half crazy with a hunger for solitude at times so I could write. In your new novel, motherhood is called its own kind of madness. Motherhood figures largely in the story. You have a daughter as I have daughters. There are parts of my new novel that I could not have written without having my daughters, and I wonder how you feel your own motherhood has, in part, shaped Strangers with the Same Dream. AP: Motherhood has made me a feminist in a way that no other experience in my life has—both raising a daughter, seeing the way the world responds to her, and also my own challenges navigating what feel like competing desires to be a good mother and a good writer. And to enjoy the immense pleasures of each of those practices. Our society is not set up for this—a huge amount of pressure is placed on the nuclear family unit. The characters in Strangers With the Same Dream live all together on a kibbutz, one of the great experiments in communal living of the 20th century. One of the ideas behind the kibbutz was to free women so they could participate in the life of the group (in this case farming). But Strangers With the Same Dream is set in the 1920s and although equality was given lip service it was not fully realized in practice (as it is still not today). All decisions on the kibbutz were meant to be made by consensus, but there are photos of group meetings where the men were debating and the women were in the background quietly knitting. The women's journals I was able to access through the archive where I did my research show the frustration that many of these women felt at not being equally valued. I wanted to explore the intersection between sexism and motherhood in the novel, the way that the task of nurturing children is deeply undervalued, and to show through the relationship between Hannah and her daughter Ruth the particularly profound, bottomless love that can accompany childrearing. To push these two things up against each other: being a mother is, or can be, both the most exhausting thing in the world and also the most profoundly rewarding. I could not have written this novel without the experience of being mother to my daughter. Now that she is a little older (she just turned eight) she understands my writing in a way she couldn't when she was tiny. She's beyond excited for my launch (which will be hosted by Ben McNally who is a legend to her—the last time I launched a book at his store he gave her candy!). Kathleen, I have an image in my mind of you in the hospitality suite at the International Festival of Authors with your daughter Juliette. It seemed so wonderful to me that she was at the age where she could accompany you, and I imagined the pride she must have felt at seeing you in your element. I'm glad to now be a little closer to that. I also remember a conversation we had in which you told me that it's good for daughters to see their mothers as active participants in the world, as women who accomplish things and who are successful in their fields. Whenever I'm feeling guilty about being away on book tour, or about leaving my daughter to take time to write, I think about your encouragement and feel bolstered. Thank you. I'll end with a question that I confess I don't like being asked, but that I'm curious about when it comes to other writers: what's next for you? Do you have a new project in mind? How are you feeling about going out into the world with Lost in September and what comes after? KW: I haven't yet heard any readers' responses to the new novel and try not to imagine scenarios. I yesterday received my box of authors' copies by mail, which is always a thrill, as you know. As for what's next, I've spent two years wandering around in the 18th century and feel it'd be a shame to leave it so soon. On the other hand, I'm interested in things I see happening today in my own neighbourhood in Montreal. So I have a 1700s notebook and a contemporary scratchpad in progress. I can't say what might come out of these.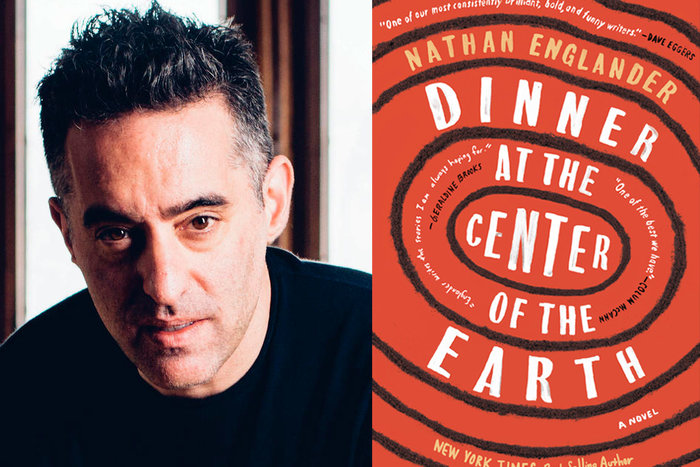 The author of Dinner at the Center of the Earth on the novelist's responsibilities in times of political chaos, the bending and breaking of structure and genre, the shifting nature of Jewishness and identity, and his ultimate subject: right, wrong, and why we crave it. 
When I first speak to Nathan Englander over the telephone from my French phone number, he quips, "good, good, harder for the N.S.A. to track you"; when I note that he has a newspaper photo shoot after our conversation, he says, "I got my Spanx on already. Now I need a little pancake makeup, and we're good to go." Englander's demeanor is not what one would expect of someone whose name is frequently thrown around Pulitzer committees (he was a finalist for his second collection of short stories, What We Talk About When We Talk About Anne Frank), and it's especially not what one would expect from someone whose new novel, Dinner at the Center of the Earth, turns on the Israel-Palestine conflict. But Englander, like his more-than-they-might-appear characters, enjoys trafficking in gray areas. Born in Long Island, Englander matriculated at SUNY Binghamton before heading to the Iowa Writers' Workshop for his MFA. From 1996 to 2001, he lived in Israel, where the plot of Dinner at the Center of the Earth began to form in his mind. Writing in the New York Times, Rachel Donadio compares the novel's style to that of John Le Carré, but it's more akin to something like David Mitchell's Cloud Atlas. Englander writes in concentric circles, his plots taking place in different times and places, moving towards and away from one another, overlapping only once, on the 182nd page. His characters include an Israeli military general, a Canadian businessman, an American waitress in Paris, a Palestinian in Berlin, and an unnamed prisoner in a hidden cell—some of whom are actually the same person or far different from how they're presenting themselves. In our wide-ranging conversation, Englander and I discussed the novelist's responsibilities in times of political chaos, the bending and breaking of structure and genre, the shifting nature of Jewishness and identity, and his ultimate subject: right, wrong, and why we crave it. Cody Delistraty: You wrote an op-ed in the Times on white supremacy in Charlottesville; your Twitter timeline is rife with American political news; and your book turns on the Israeli-Palestine conflict. What's your responsibility as a novelist when it comes to modern politics? Nathan Englander: To start, I've wanted to write this book for twenty years. It's almost part of the heartbreak for me that it's still a very current story. That's the point. That's what has me pulling out handfuls of hair—the endless, obvious cycle of violence that we need to break out of. I'm very sensitive. I think it's very delicate. I think a didactic book or an author who is self-righteous or thinks they know something—if a book is a lecture, it's going to be corrupted. It's just not going to work. I just think conscious intent to convince on any subject is corrupting in literature. I think that's what makes it so vulnerable—to enter into these things is just to admit that these things are you, and these things are obsessing you. I wanted to explore the politics of it with empathy. The political part is just part of this story. For me, it was an obsession with the futility of these cycles and how to get out of them. It's a weird political thriller woven into a historical novel with a love story that turns into an allegory that is exploring this conflict and trying to look at it with empathy. I hope that makes some semblance of sense. I know it's deeply political, but my real want was for people to enter into this story, which is literally why it needs to be character-driven and plot-driven. Also, if you're a writer, it's because literature has saved you at some point. For me, I love that books can explore a notion. It's not offering you the answer to four plus four. It's not giving you the answer to the formula. I like that books are there to raise the question. They're interactive. That's the point. I'm not interacting with four plus four. There's only one way out of that, which is eight. (Which gets us into American politics, which now says four plus four can be seven because I said so—or eleven.) But I don't think I'm offering a singular conclusion, except maybe trying to embrace hope or optimism. The only position is that we shouldn't all kill each other. Maybe that's a position. There is such a thing as right or wrong even if it's challenged. To say Israeli and Palestinian peace is the only option does not seem to me a radical position to take politically. Does fiction have a heightened responsibility right now, given the particularly divisive nature of politics in America? Well, first, I don't know in history if we've ever before had a president who doesn't read. But I can't answer your question as a writer. I can answer it as somebody who reads a book and takes something away. I think part of art's goal is that it doesn't have a goal. That's the point. I really want to stay away from—have you spoken to anyone who, in three short minutes, has said "that's the point" more times?—the didactic. I think it's about shared consciousness; that's what art does. As a reader, it broadens me. It allows me to reach outside my own world. I don't think it has a specific politics purpose in that way, but I do think people who are involved in politics, people who change the world, I do think that their only concrete action is to make people think differently or at least to share. That's shared consciousness for me, and I do think that changes us. I can answer this question in the reverse, which is to answer why totalitarian regimes and why demagogues go after writers. Who's a poet threatening? Who's a fiction writer threatening? The demagogue notices that power. It's a subversive form that an idea of someone else, something that is extraordinarily, impossibly different from your ideas, can enter into your consciousness and be lived through a book. I think that does foment change, but I never would be so hubristic to think that that's my book's goal. I was reading through Granta's Best Young American Novelists issue, and there were just one or two stories that directly grappled with American politics. Is there a problem with novelists of my generation—millennial writers—when it comes to addressing politics? I always think there's a wave of something. If you look at book cover design, there will be a killer cover, and then there will be a wave of iterations of that cover. Any idea that people are staying away from politics, there's somebody out there who's doing it. I'm not worried about a shortage of political fiction in that way. You have to write what is in your mind. It's why I'm a huge Orwell fan. Why do his books work for me? It's because they're about what's torturing him. It's what he's engaging with. It's what he's wrestling with. That's why it reads as literature and why I feel like it can foment change or expand consciousness. It is an act of sincerity. It better come from the heart. It's not about choosing to write about politics. As you mentioned, your book is at once a political thriller, a love story, and, as I heard it called, "an absurdist farce." What led you towards this kind of genre-mixing and -bending? I've been wanting to write this book for almost twenty years, and it's so huge and comes with so much baggage tied to the subject. I promise you, if you screw the book shut with a drill and hold it up for people, I promise you they'll have a position on it. There was this Baltimore rabbi who said something like, "My brother's book is a terrible book, and I'm not going to read it." This subject is going to come with a stance even before anyone cracks the cover of it. That's why I really felt like it had to be so character-driven and so plot-driven. In terms of the political thriller part, it was a story through which to explore the conflict. I can't even tell you how those things enter into your consciousness, but when I thought of it I said, "Yes, this is the way to tell this book. This is the only way to tell this book." I wanted for it not to be moving into the politics, but moving through a story that contains the politics. It was also twice as long. I cut it in half. I really wanted a book that people could sit down with. That's why I wanted us to just move through it. Drive through it. I can't speak for it myself, but it has a momentum built in. The novel is also written circularly, in which various stories over various timelines overlap and pass one another. What does that structural complexity add? I always say don't lend a writer money. Don't trust them to babysit your kids. Don't lend them your car. Writers are personally messed up in so many different ways, but to write a book, a system of weights and measures where your heart is, it better be in place. I think that's what I mean. I come to this with such big positions. Yes, I wanted the story to make the decisions. As I said, I wanted those swings. You already know this—god help you, I'm glad you're taking it—but I speak in circles. I think in circles. My sentences circle. I literally write them and then unravel them so they're in the right order. To me, I think I also waited my whole life until now. Nobody ever starts. It's always somebody avenging right from a previous wrong. Things build up. There's a huge explosion. There's a loss of life. Then peace is made, and then people start to rebuild. Everybody on both sides is already preparing for the next Gaza invasion. That's insane to me. They have an invasion every few years. You know what I'm saying? The rockets will start flying. Again, that's already political. I start with the rockets, not with the invasion. That's my point. Pick a side, and you'll start the story wherever you want. To me, that's the madness of history, that it's repeating itself so mechanically. That's why I wanted the spirals through the story so that we swing back through consciousness, swing across time. You have a story told in a linear manner, but I just want to push to each edge of story and then swing back because I feel like that, to me, mirrors the cycle of this conflict. I read this interview from five years ago, and I know you aren't keen on getting questions related to your Jewish identity, but— That's funny. I feel like that's totally changed. I feel like I spent twenty years like that, and now it's totally different. As a fifth-generation Jew, with my great-great-great grandparents coming over, I thought it frustrating that I have to have this identity thing. Like, why do I have to be hyphenated, you know what I'm saying? No one says "Christian novelist John Updike." He gets to be American. Now, I'm happy to be the Jew. In the current political climate I'm wearing fifteen yarmulkes right now. I've never wanted to be more hyphenated; I embrace it. That was so important to me before, and it's so weird how this moment is changing all of us. I was talking to Michael Chabon about this recently too, but with that embrace of your Jewishness, do you think Gentiles ever miss or misunderstand fundamental parts of your writing? Wow, what an excellent alley-oop of a question, just the one-two punch of it. You couldn't ask it better, but I guess the answer is that if I were to teach a class on Voltaire, someone would be like, "I want to give Candide to my friend, but he's not French. He hasn't been dead for 200 years. He's never been disemboweled like Cunégonde." Everyone is Game of Thrones crazy. "Oh, can I give this book to my friend? She's never sat on top of the iron throne. She's never seen a dragon." It's a very sweet thing that comes from a good place at readings, where someone will come up to me and say, "I'm Jewish, but I'd like to give this book to my friend who isn't. Do you think they can read it?" I feel if a story is working, it one thousand percent has to be universal. I love Moby Dick, and I've never been whaling, so I feel like it's only with that hyphenated thing that we ask this question. That being said, I'm sure there are plenty of great books that are just meant for someone who's holy—that if you're not a religious Jew you're not going to get them. If you're not black or gay or French or whatever, you're not going to get it. Every story speaks specifically. It's tailored to your individual experience. I don't even think it's about culture. I think every reader has his or her own unique experience. I love the neuroscience of it. That's the point. Everybody's chin has to hit differently. I'm a dog lover. A dog shows up in a book, if you're dog-phobic, you're going to have a different reaction. But you say "dog," my heart melts. What do you consider your ultimate subject? It's fun to talk to you. I feel a shape to our talk that comes in the nicest manner. I think for this question, it comes back to the whole identity thing that we've been talking about. When I started out on this book, I was still against the questions like "You're a Jewish writer... whatever." But now, for me, that's most of what I see: Jews everywhere, Israel everywhere, Jewish culture—all that stuff—and it's led me to become obsessed with the black and white and the gray space. My subject is justice and injustice. These epical, moral questions around justice and right and wrong and my real hunger for there to be a right and wrong. We all have anxiety in these current times, but the notion of truth being deconstructed is so disturbing to me and so evil. I would say, for me, my subject is really about how we exist. You're probably like, "Even your answer is Jewish—really angsty and existential and Jewy." But that gray space, that's what I'm fascinated by.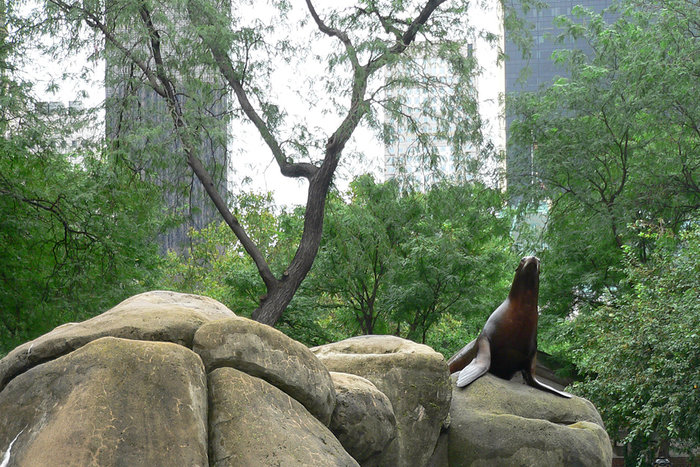 The city was hot and the world was on fire. Why not go look at some animals? 
New York is a city of zoos. There are five—one in each borough. Most of them are tiny, but still: how many cities in the world can claim five zoos? (There's also the New York Aquarium, but everyone knows that aquariums are boring.) Earlier this summer, when I took a break from the job that occupied nearly all of my waking hours, I found myself with a great deal of time on my hands, and so I decided to visit a different zoo every day for five days straight. It would be a new way to see New York, I figured; it would bring me places I might not otherwise venture. The city was hot and the world was on fire. Why not go to the zoo? Day 1: The Staten Island Zoo On Monday, I took the forty-five-minute train ride from my apartment in Queens to the Whitehall Ferry Terminal in Lower Manhattan. Then I took the half-hour ferry ride to Staten Island. I got an enormous Miller Lite from the ship's canteen and watched the oxidized green of the Statue of Liberty go by. When I arrived, I took a twenty-minute bus ride that deposited me in a leafy suburb. I walked down a quiet residential street, lined with two-story houses, until I got to the zoo. I picked the Staten Island Zoo first because Staten Island is a strange, faraway place. In the Africa pavilion, I stopped at an enclosure: Kenya crested guinea fowl, klipspringer, taveta golden weavers, African crested porcupine. I noticed a sign: "The African Porcupines in this exhibit have been generously donated by the Eric Trump Foundation." My mind flashed to that infamous photo of Eric—or is it Donald Jr.? Is there a difference?—holding a up a severed elephant's tail, his glazed, inbred face spread into a tight grimace. The Staten Island Zoo covers eight acres. A woman named Julia Hardin willed the land to the city in 1930, on the condition that it become anything but a playground. In one pen, I watched a zookeeper hose down a pair of emus, while a troop of kangaroos looked on curiously. It was a brutal, blistering day. Nearby, another zookeeper smeared a huge Vietnamese potbellied pig with Banana Boat. "She doesn't like to go in the mud, so she burns easily," the zookeeper explained. "We have to put sunblock on her. She likes it." The pig lolled on her side, eyes closed, in bliss. Here are some other things I saw at the Staten Island Zoo: a massive green anaconda, its coils motionless in the water, its lidless eyes milky-white. A forty-five-year-old spider monkey, dozing upright, its head jerking back like an old man struggling to stay awake. Pale, eyeless cavefish, something Gollum might eat in The Hobbit. A mass of earth that bubbled and rippled before revealing itself to be an armadillo. A Goeldi's monkey that put its face to the glass and looked me in the eyes for what felt like hours. I saw a fossa, a binturong, a Mangalitsa. After I left the zoo, I went for a walk in Clove Lakes Park, across the street. There, in the suburban semi-wild, were cardinals, mockingbirds, an egret skimming the surface of the lake. There was a dead field mouse, flattened by a bike tire, iridescent green bottle flies buzzing all around. Later, the sky opened up, and it poured. Day 2: The Central Park Zoo You could write a history of New York via the Central Park Zoo. In 1859, just after construction of the park began, someone gave a bear cub to a park messenger boy. He kept it at the Arsenal, the park's imposing neo-Gothic headquarters, which, despite the wishes of the Central Park Board of Commissioners, quickly turned into a menagerie. New Yorkers dropped off animals they could no longer care for; sailors brought exotic animals back from long voyages. General George Armstrong Custer donated a rattlesnake; Frederick Law Olmstead gave three coatis. Monkeys, for the sake of modesty, were dressed in human clothing. Asian elephants, their feet chained, grazed on the Arsenal lawn. Photographs and illustrations from the time, as gathered in Joan Scheier's The Central Park Zoo, reveal rows of cramped cages, side by side, women in complicated Victorian hats looking in, forlorn animals gazing out. In 1934, Robert Moses, that scourge of contemporary urbanism, was so appalled by conditions at the Central Park Menagerie that he ordered it bulldozed and, with Works Progress Administration help, built the Central Park Zoo in its place. The iron bars and concrete floors remained, but the exhibits were larger, with naturalistic elements like rocks and trees and running water included for a lucky few species. The sea lion pool, still in use today, became the zoo's hub. The charming Delacorte clock, with its dancing brass animals, was installed in 1964. But by the 1970s, the Central Park Zoo, like the city around it, was in decline. Gordon Davis, the city's parks commissioner, wrote in 1981, "The Central Park Zoo, and its Prospect Park companion, are fundamentally 19th-century anachronisms long outdated by modern zoological practices, civilization's evolving sense of decency and our more sophisticated respect for the world's shrinking animal kingdom." (He later described the zoo as "Rikers Island for animals.") So then-Mayor Ed Koch, as he did with so many other persistent municipal problems, outsourced responsibility for the zoo, in this case to the New York Zoological Society. The Central Park Zoo reopened in 1988 as the Central Park Wildlife Center. The exhibits, once again, were made to seem more natural. Mesh and moats and Plexiglas replaced the bars. Most of the large animals were moved to other, bigger zoos. Only the sea lions and polar bears remained. The day of my visit, I got off the subway at 53rd Street and walked north along Fifth Avenue. Crowds of tourists lined up outside the black-rose obelisk of Trump Tower, taking pictures behind police barricades. I had been to the Central Park Zoo before, but only as a child. Every year, we used to visit my grandparents in Great Neck, and my grandfather, who worked at the New York Public Library his whole life and had an immigrant's love of the city, would take us into Manhattan. We went up the Statue of Liberty's crown. We went up the World Trade Center. You could still do that, then. Apparently we went to the Central Park Zoo, too, but I don't really remember. I do remember reading, as a child, a book about animal behavior that included a chapter on a polar bear named Gus. In the 1990s, Gus, a resident of the Central Park Zoo, began to swim in obsessive figure-eight patterns, on his back, sometimes for nearly twelve hours a day. His habit was treated as a novelty—ticket sales increased dramatically—but the truth is that Gus was, like a lot of zoo animals, depressed. His zookeepers started an enrichment program, giving Gus toys and hiding food in tough-to-reach places. His habitat was redesigned. An animal behaviorist was brought on board for $25,000. Gus was even given Prozac. When Gus finally died, in 2013, he was still treated as a novelty act. "There are not a huge number of ways to become famous as a polar bear," the New York Times wrote, by way of obituary. "Gus somehow managed to do it by behaving like a perfectly ordinary New Yorker: he was neurotic. He became the Neurotic Polar Bear." But turning Gus into a sort of ursine Woody Allen obscures the fact that his neuroses were entirely avoidable. He was not just another scrappy New Yorker, battling alienation and overstimulation and anonymity, trying to make it in the big city. If he was indeed a New Yorker, then he was one of a different kind, with a different set of problems. He was, essentially, incarcerated. There are no longer any polar bears at the Central Park Zoo. There are, however, two grizzly bears, which, on the day of my visit, were asleep in the shade. The zoo was crowded with people, even though it was a Tuesday. A little girl picked her nose and stared out at a snow leopard, which panted in the heat. "He wants to eat something," she announced. Day 3: The Prospect Park Zoo The Prospect Park Zoo might be my favorite in New York. It is quieter than the Central Park Zoo, and feels more integrated into the manufactured landscape around it; the grounds are lushly planted, as if the park were slowly seeping in. I like the strange, expressive face of the Pallas's cat, the angry red of the baboons' butts. On Wednesday, a peacock battled its own reflection in the glass door of an exhibit marked "Animal Lifestyles." Watching a Rodrigues fruit bat unfurl its leathery wings, I overheard a conversation between a boy and his mother. "Anthony, look at the bat," the woman said. "Oh, look at its wings!" "I'm scared," Anthony said. "But you love Batman," the woman said. "I want to go," Anthony said. As Anthony dragged his mother away, I became aware, not for the first time, of how weird it was for me, a thirty-one-year-old man, to be at the zoo alone. If contemporary zoos face some existential questions over whether they are primarily conservation operations or entertainment complexes, there is less doubt about their target audience: children. Over the course of my week at the zoos of New York, I was, at all times, surrounded by families—or, especially in Prospect Park, by black nannies pushing white children in strollers. The centrality of the child to the zoo is a relatively recent development. Early zoos, like Central Park's, were based on the European menageries of previous centuries—symbols of royal and aristocratic status, such as Louis XIV's famous collections at Versailles and Vincennes, where dignitaries were entertained with fights between big cats. But later, as industrialization alienated people from the animals they once met on the farm and in the field, what we now know as zoos arose as a form of popular entertainment. "Public zoos came into existence at the beginning of the period which was to see the disappearance of animals from daily life," the late John Berger writes in the essay "Why Look at Animals?" "The zoo to which people go to meet animals, to observe them, to see them, is, in fact, a monument to the impossibility of such encounters." Nowhere is this strange tension more obvious than in the "children's zoo," an attraction featured at all five New York zoos. This zoo within a zoo houses domestic farm animals—sheep, goats, pigs, ponies, cows, chickens, geese, ducks, rabbits—which contemporary children rarely see outside of cartoons, or their dinner plates. Children's zoos are farms in miniature, without the hard labor or ritual slaughter—artificial slices of rural life in the more exotically artificial context of the zoo, which is itself nearly always located in an urban or suburban center. At the Prospect Park children's zoo, I watched kids put quarters into machines and receive handfuls of brown pellets, which they fed to eager goats. I tried it myself, feeling the animal nibble at my palm. For many families, the zoo is a formative place. "The family visit to the zoo if often a more sentimental occasion than a visit to a fair or a football match," Berger writes. In his telling, the purpose of this visit is twofold: to bring children closer to the animals they have encountered in books and films and toys, and, for adults, to recapture the innocence they remember from their own childhood trips to the zoo. But, he writes, there is a problem. "The animals seldom live up to the adults' memories, while to the children they appear, for the most part, unexpectedly lethargic and dull. (As frequent as the calls of animals in a zoo, are the cries of children demanding: where is he? Why doesn't he move? Is he dead?) And so one might summarise the felt, but not necessarily expressed question of most visitors as: Why are these animals less than I believed?" As a child, growing up in southern Ontario, I loved going to the Toronto Zoo. I remember the pervasive scatological funk, the naked mole rats scrabbling blindly in their plastic tunnels, an African elephant unleashing a fire hose of urine. My week at the zoos of New York was, I suppose, an attempt to recall the childlike wonder I felt back then, a wonder uncomplicated by my more ambivalent feelings today about seeing animals in captivity. I still love the sensation of proximity to wildness, to mystery, but this sensation is necessarily tempered by sadness. Even when the animals seem content, even when the exhibits seem ample and well-designed, there remains the distant ache of simulacrum, of containment: the palely painted landscapes on the enclosure walls, the sight of a clipped wing on a bird that might otherwise fly away. Today, there are no more elephants at the Toronto Zoo. In 2013, after four of them died in as many years, the last three—Iringa, Toka, Thika—were sent to a sanctuary in California. Canada is no place for elephants. Day 4: The Queens Zoo By the time Thursday rolled around, I was tired of going to zoos. I headed to Flushing Meadows anyway. At the Queens Zoo, I walked for a time behind a developmentally disabled adult and her parents. She had a gift for description. "He'd make a nice pillow," she said of a mountain lion. Of a great horned owl, she noted, "The color of his feathers is like chocolate cake." Then she sprinted, grinning, into the aviary, a geodesic dome designed by Buckminster Fuller. The Queens Zoo houses only animals from the Americas: eagles, elk, coyotes, bison. The Chacoan peccary, the thick-billed parrot, the Andean bear. It feels wooded, scrubby, like it's tucked in a forest rather than in Flushing Meadows-Corona Park, the former grounds of the 1964-65 World's Fair. Walking through the park afterward, I once again sensed the ghost of Robert Moses, who oversaw its transformation for the fair, and I felt like I really needed to get around to reading The Power Broker. Mostly, though, I thought of the hours and hours I spent, as a child, watching Men in Black. Day 5: The Bronx Zoo I saved the best for last: the Bronx Zoo. 265 acres, 6,000 animals, perhaps the most famous zoo in the world. I took a long 2 train north, crossed the Bronx River Parkway, and entered the zoo through the iconic Rainey Gates, which are as green as the Statue of Liberty. As I passed, I touched the head of the tortoise in the middle, which has been rubbed back to bronze by so many hands like mine. If the Central Park Zoo offers a capsule history of New York, then the Bronx Zoo, for better or worse, offers a capsule history of zoos themselves. In 1897, the city granted a tract of land in South Bronx Park to the newly created New York Zoological Society; two years later, the zoo officially opened its doors. Although the New York Zoological Park was primarily intended to help save American wildlife threatened by hunters and habitat loss—it was founded by members of the Boone and Crockett club, a conservation organization—it also amassed a collection of more exotic animals, including, in 1902, a thylacine, a species that, less than two decades later, would be extinct. The New York Zoological Park was largely the brainchild of a prominent conservationist and man of leisure named Madison Grant, who is credited with helping save the American bison and developing the modern practice of wildlife management. Like many early environmentalists, including his close friend Theodor Roosevelt, Grant was also an avid big-game hunter and a virulent racist. He has mostly been excised from official histories of the Bronx Zoo, thanks to his 1916 book The Passing of the Great Race, a classic of eugenics that Adolph Hitler is said to have called "my Bible." In The Passing of the Great Race, Grant combined his twin passions, aiming to save the Nordic people from extinction through a sort of selective breeding program. "Race feeling may be called prejudice by those whose careers are cramped by it, but it is a natural antipathy which serves to maintain the purity of type," he wrote. "The unfortunate fact that nearly all species of men interbreed freely leaves us no choice in the matter. Either the races must be kept apart by artificial devices of this sort, or else they ultimately amalgamate, and in the offspring the more generalized or lower type prevails." This does not sound altogether different from the attitude he brought to conservation: "It is of the utmost importance to preserve all remnants of the American bison without any cross-breeding," he once wrote. It would be nice to separate Grant's scientific racism from his conservation work were the two not so obviously intertwined: he sought to preserve both a pure white race and a pure frontier for the race to enjoy. Nor was his influence limited to the eugenicist fringe. He helped shape the infamous Immigration Act of 1924, which banned Asians and Arabs and severely restricted Africans, southern Europeans, and Jews. Roosevelt himself blurbed The Passing of the Great Race, calling it "a capital book." The connection between conservation and racism was further underscored in 1906, during the most infamous incident in the Bronx Zoo's history. For a few days that September, a Congolese pygmy named Ota Benga was exhibited in the Monkey House. He shot a bow and arrow for the audience's amusement; he played with an orangutan; the floor of his cage was littered with bones. "Few expressed audible objection to the sight of a human being in a cage with monkeys as companions," the New York Times wrote at the time, "and there could be no doubt that to the majority the joint man-and-monkey exhibition was the most interesting sight in Bronx Park." But the Colored Baptist Ministers' Conference protested, and Ota Benga's time as a zoo attraction came to an end. As detailed in a 2006 New York Times piece marking the controversy's centenary, Ota Benga's story is more complicated than his brief time in the spotlight. Sold into tribal slavery by the colonial Force Publique, he was purchased by a South Carolina explorer named Samuel Phillips Verner, who had been commissioned to bring pygmies to St. Louis for the 1904 World's Fair. The Africans were returned home after the fair, but Ota Benga apparently asked to come back to America, where, while Verner fundraised for future expeditions, the pygmy stayed at the Museum of Natural History, along with a few of Verner's chimpanzees. When that situation became untenable, Ota Benga moved to the Bronx Zoo. At first, he came and went as he pleased, but it wasn't long before someone had the idea to set up a more formal exhibit. In the wake of the scandal, Ota Benga moved to the Howard Colored Orphan Asylum, then to Lynchburg, Virginia, where he crossed paths with Booker T. Washington and W.E.B. Du Bois. In March of 1916, he borrowed a gun, aimed it squarely at his heart, and pulled the trigger. Walking around the Bronx Zoo, in the middle of the poorest borough in New York City, I considered the weight of all this history. Beautiful old Beaux-Arts buildings, which once held lions and elephants, surround the zoo's stately Astor Court. You can feel the age of the zoo in these places—the sense of grandeur it was meant to project. This was an extension of the zoo's broader project. "In the 19th century, public zoos were an endorsement of modern colonial power," Berger writes. "The capturing of an animal was a symbolic representation of the conquest of all distant and exotic lands. 'Explorers' proved their patriotism by sending home a tiger or an elephant. The gift of an exotic animal to the metropolitan zoo became a token of subservient diplomatic relations. Yet, like every other 19th century public institution, the zoo, however supportive of the ideology of imperialism, had to claim an independent civic function. The claim was that it was another kind of museum, whose purpose was to further knowledge and public enlightenment." As the colonial age ended, and ideas about animal welfare changed, this educational mission came to define the modern zoo—and, it would be fair to say, allowed it to justify its continued existence. If they could no longer be halls of living hunting trophies, if they could no longer be glorified animal jails, then zoos had to be forces for social good. That is the version of the Bronx Zoo that exists today: the one that advertises its work conserving the Amazonian giant river turtle, helping African countries implement National Elephant Action Plans and Strategies, and developing software for anti-poaching patrols. The issue with this formulation—the fact that this worthy conservation work could occur independently of the zoo—is answered with the idea that zoos instil, in their visitors, an appreciation for the natural world. That may be true, and I sincerely hope it is. But, when I stopped by the Bronx Zoo's polar bear exhibit, I felt not concern for the retreating ice floes of the animal's natural habitat but, instead, concern for the bear before my eyes. Tundra—the only polar bear left in New York—paced along a concrete wall in his enclosure, back and forth, back and forth. I thought, briefly, of Gus. Once, shortly after he became a vegetarian, Franz Kafka visited the Berlin aquarium. "Now at last I can look at you in peace," he said to the fish. "I don't eat you anymore." That anecdote, often used as a sort of literary defense of vegetarianism, has less to say about the problem of the aquarium itself; we do not know whether Kafka, gazing in peace at the fish he no longer ate, felt some twinge of guilt at seeing those fish behind glass. My childhood love of animals eventually prodded me to become, like Kafka, a vegetarian, which I kept up for a decade. But I am not one any longer. The scope of cruelty in the world seemed too vast, my refusal to eat meat too small, more a fussy affectation than a principled political stance. It is absolutely true, though, that eating meat is indefensible. So, perhaps, is going to the zoo. I still do both, whatever discomfort they make me feel, and I will probably continue. That Friday, I continued through the Bronx Zoo. Two massive Nile crocodiles sank to the bottom of their tank like stones. A ring-tailed lemur stole a piece of lettuce from a radiated tortoise with which it shared its enclosure; I wondered what the two animals thought of each other. Later I made my way to the green, expansive, multimillion-dollar western lowland gorilla habitat, where the apes nursed their young and sat cross-legged under the trees. At one point, a gorilla approached the gathered crowd, and I watched in awe as the ape put her knuckles to the glass, as if hoping to make some connection. Her eyes moved over us searchingly. Finally, a child raised his hand to meet hers, Adam reaching out to God.