During her brief '80s reign as one of film's biggest stars, Cher didn't disappear into roles—she brought her indelible presence to bear on women thought to be invisible and cast them…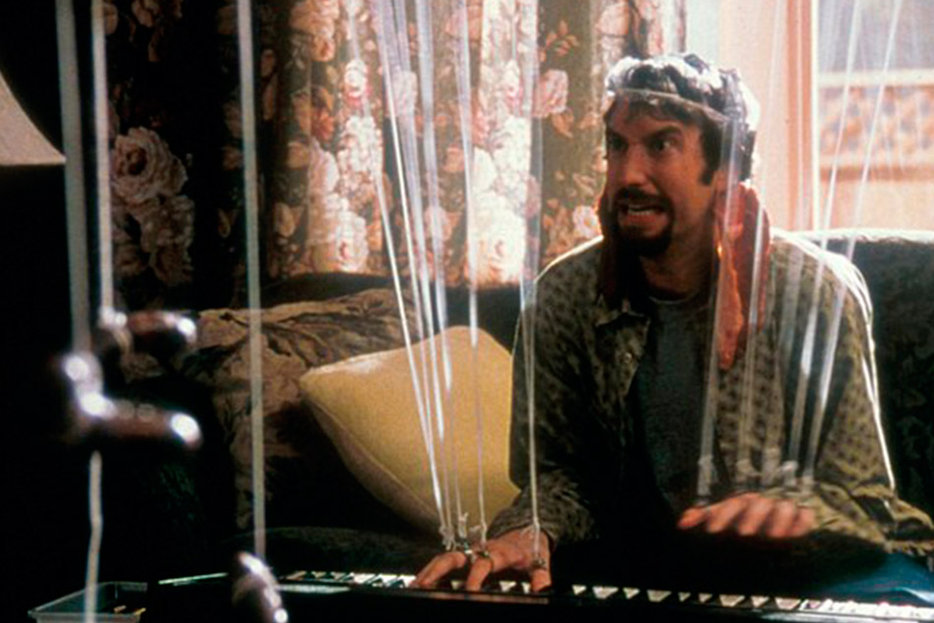 What did it take for the most famous and widely read American film critic ever to hand out his lowest possible rating, issued only a few dozen times in a 10,000-plus review career?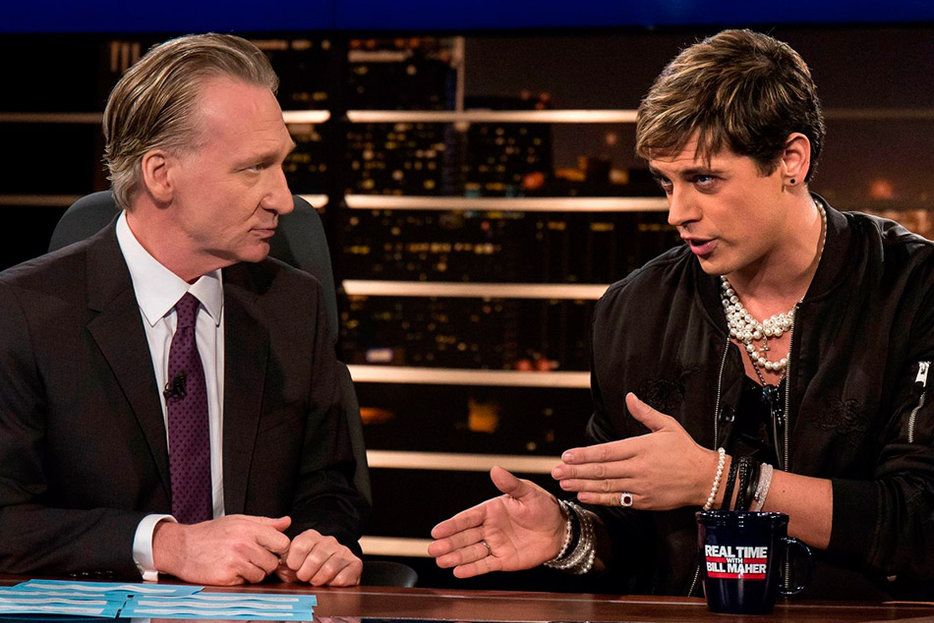 If it somehow took Milo's appearance to reveal Bill Maher's true form to you, perhaps you have some reckoning to do with your own Islamophobic bullshit.
Latest
During her brief '80s reign as one of film's biggest stars, Cher didn't disappear into roles—she brought her indelible presence to bear on women thought to be invisible and cast them into the light.
In August of 1983, director Mike Nichols called Cher to tell her that the trailer for Silkwood, the movie they'd just worked on together, would be playing in theatres before the latest Tom Cruise film, Risky Business. Cher was thrilled. She rallied the people closest to her, her sister Georganne and assistant Deb Paul, to come to a packed cinema in Westwood, California. Cher would try her best to blend in with the crowd. As the names of the film's familiar stars, Meryl Streep and Kurt Russell, flashed across the screen, the audience did not bat an eye. But when Cher's name appeared, they began howling with laughter.This laughter, Cher would later confess, broke her "into a million pieces, like the coyote in the Road Runner cartoons." Georganne and Deb Paul were both choking back tears, perplexed at the callousness of the audience's reaction. But the American public was predisposed to viewing her as one half of Sonny & Cher, the groovy pop-singing duo who had risen sensationally to fame nearly two decades prior with such hits as 1965's "I Got You Babe,"believing she was more at home on a gaudy Vegas stage than on celluloid.The laughter was an echo of what she'd heard more than a decade earlier with the release of Chastity in 1969, a failed star vehicle helmed by her then-husband Sonny Bono. In that film, Cher played the titular Chastity—a gangly, morose, beatnik teen who, disaffected and angst-ridden, embarks on a cross-country road trip, dabbling in lesbianism and sex work as a means of suppressing memories of sexual abuse she suffered in her childhood. The film displays a kindergarten understanding of this trauma, deploying it as a cheap narrative device. The couple had drained their bank accounts to finance that film in the hopes it would make Cher a movie star. Their plan backfired spectacularly: it was viciously panned and plunged them into bankruptcy.The experience of filming Chastity had stultified Cher's acting career and sullied her reputation. But she had wanted to be a movie star for as long as she could remember. In the same decade that she released the hit singles "Half Breed" and "Gypsies, Tramps, and Thieves," she quietly pursued film roles, auditioning unsuccessfully for parts such as the one that would go to Stockard Channing in The Fortune (1975). In 1981, she moved to New York and enrolled in acting classes at Lee Strasberg's Actors Studio, eventually taking lessons with Strasberg himself.It paid off. In the 1980s, Cher staged a dazzling coup, leaping successfully from the world of music to cinema, inspiring both professional reverence and audience affection. She made six films that decade, working with a cabal of cool kid male auteurs, from Robert Altman to Peter Bogdonavich to Mike Nichols, and amassed a coterie of awards for them: an Oscar, two Golden Globes, and a Cannes Best Actress award, perhaps the most coveted award an actress could receive.You might think that, after such a run, Cher would be spoken of in the same breath as that era's heavyweights—Sissy Spacek, Jessica Lange, Meryl Streep. Time has muddied the waters, though. There is a new generation of moviegoers who know Cher as more of a daft personality, she of the bewitchingly unintelligible Twitter presence, an institution at once revered and simplified. But cultural consecration involves a great deal of forgetting, and it bears remembering why, for a brief but vital period three decades ago, Cher was a movie star.*Cher was lucky that her mother Georgia personally knew Kathryn Reed Altman, wife of director Robert Altman. He was then casting for his 1982 Broadway production of Come Back to the Five and Dime, Jimmy Dean, Jimmy Dean, a 1976 Ed Graczyk play concerning a cadre of James Dean fans who reunite in their deserted West Texas town of McCarthy on the twentieth anniversary of his death.Cher's music career had, at that point, reached a standstill. She was finding that work unfulfilling and hated the outcomes. Her 1982 album I Paralyze was released with little fanfare. Instead, she tended to the more difficult dream of being an actress, even if that avenue was less profitable. Georgia told Kathryn that Cher, then 35, was in town and actively looking for work. Cher would play Sissy, a spunky, brittle counter girl who wears a boastful facade. Her enormous breasts inspire awe. "I'd kill for them boobs," one character quips to her early on.Altman cast Cher on the strength of her celebrity appeal. He had already assembled a cast of actresses with distinct personas: Sandy Dennis (Who's Afraid of Virginia Woolf?) brought a porcelain, tremulous quality to all her roles; Karen Black (Five Easy Pieces) was off-kilter and disoriented. Altman knew that Cher's name recognition would bring people to this little-known play in droves. He got what he wished for. The crowds were fervent—costar Kathy Bates even griped that Cher's fans brought flashbulb cameras to the show, defying Broadway protocol.Reviews weren't terribly kind, though Cher drew better-than-expected notices. "Next to the rest of this dreary amateur night, Cher's cheery, ingratiating nonperformance is almost a tonic," Frank Rich of The New York Times wrote in a particularly backhanded review, arguing that her non-acting constituted its own accidental style. But Andrew Sarris called her a "revelation."Jimmy Dean's Broadway run lasted just fifty-two performances, but the film adaptation that followed fared better. Shot in seventeen days on a shoestring budget of $800,000, it unfolds as an elliptical fever dream, Altman's restless camera blurring the line between past and present. And it was on screen in this role that Cher's performance augured the arrival of a major talent. In the last thirty minutes of the film, she tearfully mourns the loss of her natural breasts, her pride and joy, to breast cancer, which forced her to get a mastectomy. The scars repulsed her husband. "Sissy's got them rubber tits!" her character screams at one point as she confesses that she no longer has breasts to the rest of the cast. Cher turns her back to the camera in this moment. There is no close-up, that cinematic device that begs for sympathy, just Cher's wavering contralto voice unspooling years of pain that this woman has tried, and failed, to suppress.She found an early champion in The New Yorker's Pauline Kael. "Cher is simple and direct in her effect, as if it were the easiest thing in the world to slip into the character of an aging small-town belle with a Texas accent," Kael wrote. David Denby echoed Kael's praise in New York Magazine: "With her smoky voice and cartoon smoldering eyes, Cher is the flagrant soul of cheap-waitress commonness; ungovernable, self-mocking, intensely likable, she's perfect for the role." For Jimmy Dean, Cher found herself nominated in the supporting actress category at the Golden Globes and in the thick of an Oscar conversation, unsure of whether to campaign as a lead or supporting actress. She lost the Golden Globe to eventual Oscar winner Jessica Lange for Tootsie, and, with both lead and supporting races unusually crowded that year at the Oscars, she wasn't nominated in either category.*In March of 1982, following a Wednesday matinee of one Broadway performance of Jimmy Dean, Mike Nichols approached Cher backstage. He was dazzled by her performance, and asked her to play a supporting role in his upcoming film. Without seeing the script, she said yes.It would be a biopic of Karen Silkwood, the Oklahoma plutonium processing plant worker who died under suspect circumstances after exposing unsafe practices by her employers. Meryl Streep, the rising star of American cinema who had already won an Oscar for Kramer vs. Kramer in 1980 (she would win her second in April of 1983 for Sophie's Choice), would play Karen. Cher would be Dolly Pelliker, Karen's drab and dour lesbian roommate. Dolly exists at the periphery of Silkwood, quietly smitten with our doomed heroine.The real-life Karen was a huge fan of Cher, but Cher didn't even know who Karen Silkwood was. She was, however, overwhelmed by the chance to work with Streep, whom she idolized. She would later learn the fear was mutual. Streep said she "felt intimidated at the very thought of meeting Cher. I mean, in photos she always looks so wonderfully thin, and so beautiful and stylish." Over the course of filming, though, the two developed a warm working relationship. Nichols, whom Cher called Dad, nurtured Cher's talents.Cher had been instructed not to wash her hair or wear any makeup in the mornings on set. Nichols would even conduct a towel test on her face to check for makeup every morning before they began shooting. Upon seeing Cher in this state, co-star Kurt Russell said, "What are you supposed to be?" Cher ran to the bathroom and cried.Casting Cher in the role of Dolly may seem to fit in the timeworn tradition of beautiful women decoupling themselves from their glamour to convince audiences that they are serious about their craft. Elizabeth Taylor gained weight to play Martha, the embittered and childless wife to Richard Burton's walking crisis of masculinity in Who's Afraid of Virginia Woolf? (1966); in Monster (2003), Charlize Theron roughed herself up to "become" serial killer Aileen Wournos, pockmarked and disheveled. This is one of the constants of the American awards system, heralding a woman's cosmetic bravery as an achievement of its own. Cher did receive a Golden Globe for her performance, and went on to receive her first Oscar nomination for the role.Praise for Cher in Silkwood was couched in the language of disappearance, as a woman's deglamorization on screen often is. Duane Byrge of The Hollywood Reporter was amazed with Cher's work as the "dingy, puppylike roommate," who, like her co-stars, "crystallize[d] our admiration and sympathy for people trying simply to earn a living and live their lives." There was a touch of apprehension in the acclaim from The New York Times's Vincent Canby: "Whether or not Cher is a great actress, I'm still not sure, but when you take away those wild wigs she wears on television, and substitute something a little less riveting for her crazy Bob Mackie gowns, there's an honest, complex screen presence underneath."This idea, that Cher, in de-glamorizing, had uncovered an essence of actorly truth, remains the dominant critical read of her performance. Even David Thomson, a harsh critic of Cher's acting abilities ("Face, it, Cher is a celebrity, and making her a wallflower is addled," he wrote in the sixth edition of his New Biographical Dictionary of Film), would later concede when it came to her work in Silkwood. "Dowdy, louche, working class, bitter, and reckless," he said in 2014, "it is a performance that so far exceeds Moonstruck as to make Oscar melt with embarrassment."There is a tinge of condescension in this critical position—the idea that an actress, when she is at her best, becomes a character in a role so taxing it renders her invisible. It's especially true for this particular performance: The sentiment reads like an expression of shock that a woman like Cher, seen by the world as a sentient Barbie doll, could cross over to film and have the result be anything but a blazing, easily mockable failure.The decades-old suggestion that Cher disappeared into this role seems like a glaring misread of her work, especially when considered in the wider context of her filmography. She doesn't disappear in this role; that's the point. Cher's persona is hard to stifle. The element of conscious self-restraint evident in the performance creates the impression that Cher is working hard to find this woman in herself. There's a tension between Dolly's outer and inner worlds that seem fundamentally irreconcilable, and this is the essence of the character.Cher, by her own admission, didn't want to play glamorous women. Her "heroes in film, for the most part," she explained, "are usually people that you wouldn't know about unless someone like me brought them to the screen, like everyday kinds of people." These women—like Dolly, like Sissy—would typically recede in any other tableau, but Cher, through her forceful presence, would make these invisible women visible.*In December of 1983, Cher received the script for Peter Bogdanovich's Mask, the film that would see her transition from character actress to leading lady. Bogdanovich was once respected for his directorial work on The Last Picture Show (1971) and Paper Moon (1973), but hadn't made a comparable film in years. Mask, intended to be his comeback, told the story of real-life Rocky Dennis, a teenage boy in Southern California with craniodiaphyseal dysplasia, a condition that made his face look as big as a grown lion's. It guaranteed his death at 16.Cher plays Rusty Dennis, Rocky's mother, a woman who wears studded leather jackets and thigh-highs and owns a Harley-Davidson. The role was written with Cher in mind. Screenwriter Anna Hamilton kept an 8x10 glossy of Cher beside her desk as she penned the script. Bogdanovich, too, was drawn to Cher after he wrote a story on Sonny and Cher for the Sunday Evening Post two decades earlier. "Cher has an element of danger," the real-life Rusty, working as a consultant on the movie, said. "You never know what she's going to say or do next. We share that element of danger."Early on, Cher liked Bogdanovich's style of directing—he "tells you exactly what to do and you listen to it and then you do what you want to do." Over the course of filming, though, tensions between the two flared. Bogdanovich frequently ignored Cher's suggestions. The production company decided to cut two scenes that Bogdanovich had deemed crucial to the film's continuity and stamped out Bruce Springsteen songs, the real-life Rocky's favorite, for Bob Seger melodies due to licensing issues. Cher sided with the production company and endorsed the final product. To Bogdanovich, this registered as a betrayal.Actor Val Kilmer, with whom Cher was in a relationship at the time, walked out on her during the filming process. "That was very painful," she said of the breakup, "and it took me a long time to get over it, but it helped my acting a lot. I was also being beaten up daily by Peter. That helped too." This fed a performance that was blunt and clear-eyed. Cher gets many scenes in which to flex her fast-talking muscles, facing a world that views her son through the prism of his facial disfigurement and nothing else.The film screened at the Cannes Film Festival under the dark cloud of Bogdanovich and Cher's conflict. The two, like divorcing parents feuding over a child, held separate press conferences for the film and bad-mouthed one another on the red carpet. Cher still won the good graces of the Cannes jury, headed by Czech director Milos Forman (One Flew Over the Cuckoo's Nest, Amadeus) that year. She shared the Best Actress trophy with Argentine actress Norma Aleandro. "What's happening to me now reminds me of those old movies where the secretary trips and her glasses fall off and her boss exclaims, Why Miss Jones, you're beautiful," Cher said of her Cannes win. "It's like finally people can see that I'm just like everyone else. I have many different sides."Released stateside in March of 1985, the film earned Cher breathless press and another Golden Globe nomination. "It was obvious from her work for Robert Altman in Come Back to the Five and Dime Jimmy Dean, Jimmy Dean that Cher had a lovely range as an actress," Sheila Benson of the Los Angeles Times wrote. "It might have been evident in Silkwood, except that we never got a chance to see Cher's character in close-up. She still works with something of a mask of her own, but the depths underneath it are powerful." Mask was a confirmation of the promise she displayed in Jimmy Dean and Silkwood, now in a film that gave her a more full-bodied lead role.But both Bogdanovich and Cher's willingness to thrust this ill-will into the public arena, some biographers suspect, left a sour taste in the mouths of Academy Award voters that year. She was ultimately left off the list of Best Actress nominees at that year's Oscars, a snub that routinely appears on lists of the more shocking omissions of the Academy Award nominations.Cher took it as a slight against her quest to be taken seriously. As a form of retaliation, she devised a plan to get the Academy to sit up and pay attention to her, resulting in one of the more indelible moments in the history of the awards. Presenting the Oscar to Cocoon's Don Ameche for Best Supporting Actor, she waltzed on stage in a feather headdress and violently bejeweled, skin-exposing costume."As you can see, I did receive my Academy booklet on how to dress like a serious actress," she joked. It was as much a fuck you to the governing body who chose to overlook her performance as it was a statement of purpose. A "serious actress"? Cher would be one on her own terms. If there were rules for how to be a serious actress, she would rewrite them.*1987 would turn out to be a banner year for Cher in cinema.The press Cher received for Mask afforded her the luxury of becoming picky with her roles. She turned down Diane Keaton's role in Baby Boom and Debra Winger's in Black Widow.Just months after the Oscars, in May of 1986, she got an offer from George Miller, the Australian director then best known for the Mad Max movies. He was mounting a movie adaptation of The Witches of Eastwick, a book by John Updike about three female friends in New England who, one by one, fall prey to the whims of loutish man. This would give her the opportunity to work with the era's greatest stars, Jack Nicholson, Michelle Pfeiffer, and Susan Sarandon.Though Cher was cast at the behest of Warner Bros., the studio backing the film, due to her cachet, Miller was hesitant. He knew her only as half of Sonny & Cher, and figured she was better off in an Atlantic City showroom than in one of his movies. Shortly after Cher accepted the role, Miller backtracked on his original offer. He lied to her that Nicholson, who would play the film's satanic male romantic lead, didn't find her pretty enough to convincingly play one of his love interests. The production team stood by Cher and fought for her inclusion. By that point, she was a bankable star.On set, Cher found Miller inattentive. ("I'm telling you, we didn't get a thing out of the director. It was a bitch," she said of her experience working with him.) She didn't like the script much, either.But the role of Alex, a sculptress, was one that came naturally to her. Eastwick gives Cher one particular set piece speech, similar to the many she had in Mask, in which she lists the manifold repulsive attributes of Nicholson's boorish Daryl before ending with the admission that he isn't "even interesting enough to make me sick."After Eastwick wrapped, Cher began work on Moonstruck, directed by Canadian director Norman Jewison of In the Heat of the Night (1967) fame. Moonstruck was filmed between November 1986 and February 1987. Cher compared it to "getting paid lots of money to have a good time with a bunch of people you wouldn't have minded spending time with anyway." She would play Loretta Castorini, the Italian-American widow who works as a bookkeeper and dresses in earth-toned cardigans. She's due to be married to a man she doesn't love (Danny Aiello), and ends up falling for his brother, Ronny (Nicolas Cage). The role was a summation of Cher's talents an actress. It gave her a chance to work in her natural register—tough, funny, and no-nonsense—with shades of her earlier dramatic work playing guarded, evasive wallflowers.In the midst of working on Moonstruck, Cher got another offer for a movie by English director Peter Yates (Breaking Away, Bullitt). She had a week in between the two films. "I had seen her in Silkwood and in Mask and was impressed by a reality that I think she has," Yates would say. "What she brings is an observation of life. She's inclined to let her intuition take over." In Suspect, Cher plays a defense attorney in Washington, D.C., who is asked to go to bat for a mute, deaf homeless man (Liam Neeson) implicated in a murder. In the process, she steps into a forbidden affair with one of the jurors, played by Dennis Quaid. Though the film unfolds with plodding procedural stiffness, Cher buoys it with an agile performance. The role requires a certain suspension of disbelief, but the fundamental ridiculousness of having Cher play a lawyer is negated by the fact that we are in the presence of a movie star.When Eastwick came out in June of that year, few reviews singled Cher out for praise, instead commenting that she ingratiated herself well enough into the film's broad, slapstick milieu. But she surprised critics, and gained momentum for awards, when Suspect opened in October; having been cast against type, it presented a welcome change of pace for her. "There has probably been no piece of casting this year more ineffably Hollywood than Cher as a busy, weary public defender in Peter Yates's Suspect—Cher as a dedicated drudge," Kael cheekily observed. "As the coming attractions might put it, Suspect brings you Cher as you've never seen her before. It brings Cher as a smart, tough, no-nonsense Washington public defender who lives entirely for her work," Janet Maslin of The New York Times wrote. "And she turns out to be surprisingly credible in this role, certainly a lot likelier than anything else about Peter Yates's new courtroom thriller, a genre that's a lot less novel than it sounds." If the film's efficient, procedural structure was staid, Cher infused some life into those proceedings.Moonstruck opened on Christmas Day of that year and was an unexpected runaway success, earning Cher the best reviews of her career. The film offered further proof of her versatility; her film career, Eastwick notwithstanding, had thus far confined her to dramatic heavy lifting. In Moonstruck, she had a tartly comic, front-and-center leading part. "As a young widow whose life suddenly shifts 180 degrees under the spell of an extraordinary full moon, Cher finally has a role that lets her comic sensibilities out for a romp," Benson said. "[She] drops, with a Brooklyn-Italian lilt, into a juicy romantic comedy character as though she'd been brought up in the neighborhood."Kael saw this as a realization of Cher's potential, a consummation of all she could offer as an actress. "Cher is right at home in the screwball ethnic comedy Moonstruck," she argued. "She doesn't stare at the camera and act the goddess. She moves around, she shouts, and when she lets her hair down, a huge dark mass of crinkly tendrils floats about her tiny face. (What a prop!) Cher isn't afraid to be a little crazy here, and she's devastatingly funny and sinuous and beautiful." Cher had reached a point in her career wherein her brilliance on film was a given: "Cher, as expected, is excellent," Denby wrote.These critical hosannas were accompanied by an onslaught of awards, from the Golden Globe to the Oscar. The nominations alone were seen almost as a fait accompli: when veteran actress Lillian Gish, then 94, was snubbed for The Whales of August that year, she reportedly said, "Now I won't have to go and lose to Cher."The audience was ebullient at Cher's win. Meryl Streep, one of her earliest cheerleaders, was herself nominated against Cher for her work in Ironweed,and rose to her feet within moments of Paul Newman announcing Cher's name as the winner. The crowd at the Shrine Auditorium in Los Angeles followed suit. "In the early eighties," film historian Douglas Brode wrote in The Films of the Eighties, "Cher's personal style and off-camera antics may have been too much to accept, despite the star's box office allure and the quality of her work. But by the decade's end, the old guard has passed and the hip new Hollywood perceived in Cher—see-through, bare-nearly-all outfits, frizzed hair, frankly stated and unbelted opinions—a person quite appropriate to them." The Oscar was a fitting completion to the artistic passage she had successfully undergone in that decade, and the goodwill she'd accrued in a remarkably short span of time.*There was an expectation following her Academy Award win that Cher would continue to be a dominant force in American cinema. But her next move was a musical one. In November of 1987, Cher released her self-titled rock album. It was a hit, unlike her album earlier that decade. Another album in 1989, Heart of Stone, would see the release of one of her biggest singles, "If I Could Turn Back Time," coupled with a music video in which she prances around on a navy ship and straddles cannons.She laid low until her next movie, 1990's Mermaids. "I couldn't find anything that I wanted to do," she said of this dry spell. "I was desperately looking. There are not a lot of great scripts and there are so many women in my area … Because of my age and because I'm a woman, I'm not going to get the best script out of thirty scripts. I'm going to hope that I get the best script out of two or four scripts and I'm going to wait a long time for them."Mermaids went through two directors, Lasse Hallström and Frank Oz, before Cher eventually got her way and settled on Richard Benjamin (My Favorite Year, The Money Pit). She modeled her character, a single mother raising two daughters (Winona Ryder and Christina Ricci), after her own mother, Georgia, always itinerant as she moved her daughters from one home to another across the country. It was a role in which she could easily excel, but one that barely stretched her. "The flamboyant Mrs. Flax is too much, which means that she's just about right for Cher," Vincent Canby wrote. Winona Ryder, then Hollywood's ascendant ingénue, got most notices for the film, including a National Board of Review award for Best Supporting Actress and a Golden Globe nomination in the same category. This gave more ammunition to Cher's skeptics, as if she had reached the apex of her craft with Moonstruck, and there was nowhere to go but down. "What were we waiting for?" David Thomson, hardly a fan, asked of Cher's three-year withdrawal from films. "Her Hedda Gabler? Her Elektra? Her Lady MacBeth?"The gap between Cher's movies got bigger. Movie sets began to make Cher grow bored and restless. Before long, she became disenchanted with the world of cinema altogether, not helped by frequent bouts of exhaustion brought on by Epstein-Barr virus. More profitable routes, infomercials and music, beckoned, prompting some to suspect that her dalliance with film was a detour on her way to becoming a superstar.*If there is an insistence that actresses must destroy parts of themselves to create anew and appease audiences, Cher eschewed this dictum entirely. One gets the sense, watching Cher on screen, that she is working within her natural register—mettled, tough, and a little sarcastic—to create these characters rather than strenuously trying to reinvent herself as someone she isn't. Her finest performances were subtle inflections of her widely known persona fused with actorly intuition."Look, I have a very narrow range," she told Frank Bruni, the man who once questioned whether she could act all the way back in 1981, seven years ago. "I've never tried anything more than playing who I am. If you look at my characters, they're all me."Cher was speaking to Bruni on the occasion of the release of Burlesque, her most recent live action film. (She lent her voice to animated film Zookeeper in 2011.) Burlesque barely exists as cinema, too genteel to be the trashy fun it postures as. Despite the promise of having the same screenwriter who wrote her Oscar-winning role, John Patrick Shanley, do touch-ups on the script, the film does not know what to do with Cher. It gives her two numbers to belt, including the movie's bravado-tinged battle cry, "You Haven't Seen the Last of Me," but little in the way of dramatic heft. The film treats her as less of an actress and more of a monument. Wesley Morris, writing for The Boston Globe, was especially shrewd when he wrote that Cher's face "remains a peerless instrument," the kind that "belongs to a wise woman with a performer's heavy soul." His conclusion? "A movie called Burlesque is probably not the place to bare it." As a comeback vehicle, the film was inadequate.Though it's somewhat odd to think of Cher in the context of any era other than the one she defined, perhaps her talents would be more widely appreciated today had she risen to prominence in the time of the old Hollywood star system. Her presence in cinema recalls those of screwball comediennes like Carole Lombard and Irene Dunne, who possessed a basic consistency of persona. Nowadays, though, actresses like Meryl Streep have set a new goalpost for American acting, resulting in a conflation of "best" and chameleonic, and a prizing of versatility as it has now come to be measured. Versatility is no longer simply defined as the agility between, say, dramatic and comedic styles, a skill Cher proved herself to possess. Versatility, as it stands today, is now judged through the ability to deftly handle an accent, a willingness to undergo laborious physical transformation, or to go method. The Streep school of acting dominates critical rhetoric surrounding acting at the expense of work like Cher's, less technical and more spontaneous.Charisma can't be reduced to a calculus. Cher's very being on film provokes fascination and, above all else, identification. In her films, she engages the innocent fantasy that brings so many of us to the movies in the first place: That we can come to know these stars, who look as imposing and untouchable as giants in the public eye, as intimately as we know ourselves.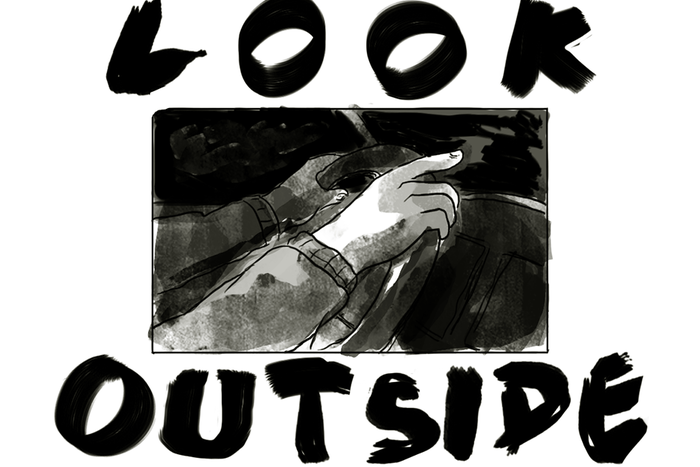 "No matter how far we drove, I looked back and I could still see them."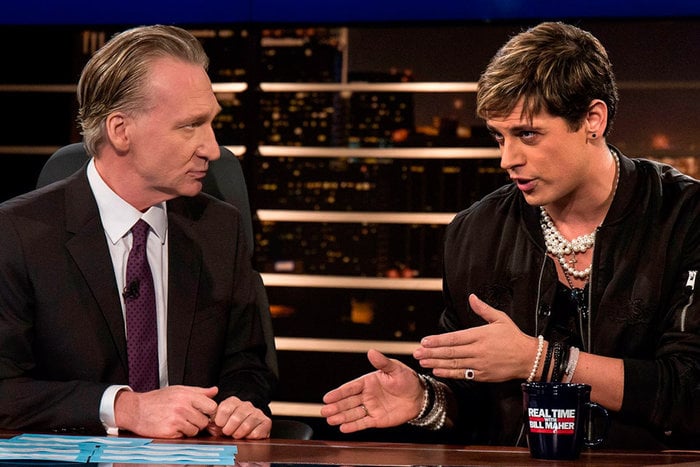 If it somehow took Milo's appearance to reveal Bill Maher's true form to you, perhaps you have some reckoning to do with your own Islamophobic bullshit.
Let me start with an admission: I don't find Bill Maher funny and I'm convinced that no one else does either. His guests rarely laugh out loud in any convincing way, but rather maintain a strained rictus grimace at every groaner, as though in the inheritance-based thrall of a particularly racist but rich father-in-law. Without Maher's own cues (you can tell he's got a zinger coming when the balls of his shiny cheeks rise toward his eyes like they're ready to salute or fuck whatever comes out his mouth next), I'm not sure anyone would know that a joke just happened. The time he's spent looking around to make sure people are laughing adds up to the average lifespan of a Galapagos tortoise. Jokes die and go to hell before Bill Maher knows they're dead, then he uses their mirthless wake to blame the politically correct for not getting it. I say all this so that, on the slim chance Maher ever sees this, he can reassure himself in the knowledge that my contempt for him has, at least initially, aesthetic underpinnings. I thought he was a hack before I knew he was a bigot.Discussing Maher is potentially a waste of time. Even those without new releases to promote, longstanding friendships with him that apparently trump their supposed progressiveness, or toxic ideologies to flog have been giving him a wide berth for a while. And for those who feel like whatever cause they need to espouse is to be valued over avoiding someone who calls trans people "weirdos" and says ISIS and Islam are the same thing, it's unlikely they'll, at this juncture, turn down a TV appearance. But Maher remains inexplicably popular, the original "rogue" Twitter account, all machismo and liberal pandering bluster, and this past Friday, he brought Milo Yiannopoulos onto his HBO show, Real Time. It was a cringe inducing, seemingly endless display of obsequious protester bashing and fag jokes, but by god it got folks riled up, so now's as good a time as any to revisit Bill Maher's place in our culture as serial faith-misunderstander and smug truth-bomb bore. We were promised jetpacks and instead we got this Jamie Kennedy-looking motherfucker spouting "liberal values" horseshit to the DNC end of the Gamergate spectrum.Getting the Milo episode out of the way, let's just say if that if open and vigorous debate is your ostensible steez, then it's good and proper to actually debate. That's not what happened with Milo. Maher made gay jokes, defended Lena Dunham, and found common cause in hate for Muslims and the trans community. His other guests for the evening said "fuck off" a lot and bathed in applause, but there they were, trying to split the difference between taking a fascist seriously enough to appear on a panel with him but not enough to do their homework. They didn't destroy Milo. They "destroyed" him, only in the Facebook share sense. It was an embarrassing shitshow for all involved. But if it somehow took Milo's appearance to reveal Maher's true form to you, perhaps you have some reckoning to do with your own Islamphobic bullshit. (Just a few days later, finding the line that even Trump conservatives won't cross, Milo managed to take himself down, but his views were already a cornucopia of awfulness—the pedophilia aspects just cast Maher's judgment in an even dimmer light.)Whether Maher himself has always been an Islamophobe or if it's just some late-career Hitchens pivot is up for debate. Some argue that his early and, to my mind, correctly vaunted moment of courage was when, post-9/11, he acknowledged that flying a plane into a building, while inarguably disgusting on every conceivable level, is not something one must necessarily call "cowardly"; his more recent critics, usually coming from the anti-imperialist left, claim that even then, the statement was said in the service of accentuating the evil of Islam and pushing for Western retribution. Not knowing the man's heart, but preferring a robust narrative arc, let's assume good faith in that show-cancelling utterance. He was okay, and then, as man goes from crawling to walking to walking with a cane, he now sucks.As late-night monologues have long been the first refuge of the white tool bag, it's of little value to dwell too long on Maher's. They are, taken as a whole, just as smirking an examination of "what's in the news" as the rest. Even his most ardent defenders refer mainly to the guests on Real Time. And, for the most part, his guests are fine. If seeing Tomi Lahren (again with this most meaningless of Internet praise) "destroyed" or "eviscerated" is satisfying on some primal level (and it is), then there's value there. His discussions with people like John Legend, Sarah Silverman, and even Ross Douthat can be illuminating. They'd likely be equally worthwhile moderated by any gregarious grump—say, Colin Quinn—but credit where it's due. And even if Maher's grotesque palling around with Kellyanne Conway grates the soul, he's certainly not alone in that regard; silver-haired boys' club types love that asshole. And while we're being generous, we can even, for now, set aside Maher's tiresome anti-PC shtick: presumably he has some sort of soul/damnation arrangement with the ghost of Bill Hicks that requires he misunderstands "maybe call people what they wish to be called" as some sort of magical reverse Spear of Destiny election loser.But, for a free speech absolutist, Maher sure doesn't have many Muslims on the show who will challenge him. Part of the problem is that, in the last few years, most (such as Reza Aslan or Rula Jebreal) have not seemed eager to reappear on a show hosted by a man of Maher's weird obsessions. But it is also clear that Maher has decided on his narrative that Islam is "the motherlode of bad ideas" and cannot be dissuaded—not by empathy, the sheer overwhelming number Muslims just living their lives, or history itself. He's had enough (non-Muslim) guests, like Ben Affleck, try to very simply and calmly explain how deranged he's become, which only reinforces his notion that they are all "self-loathing liberals." This is his religion now. So Maher will happily join Sam Harris in slandering Palestinian-American activist Linda Sarsour, albeit for reasons that seem to have more to do with Berkeley and how she hurt his feelings than any Sharia Law nonsense. (His willingness to use Sarsour to throw the Woman's March under the bus is also entirely consistent with how he treats many of his female guests.) If Sarsour were actually on the show, he'd be forced to interact with someone who puts into actual progressive action all his liberal posturing and who wouldn't find his chummy bigotry endearing. Instead, he invites Trump supporters like Asra Nomani and Ayaan Hirsi Ali, nodding thoughtfully while using their bodies and lives as a shield for his particularly specific brand of warped Zionist-infused atheism.As disappointing as it may be that Obama finally appeared on his show, undoubtedly in an attempt to marshal any spare vote for Clinton that he could, it's no wonder he demurred for so long. Maher helped set the tone from the left that allowed the very idea of a "Muslim president" to fester until it could be deployed (and interpreted) as a slur—to suggest it was an inherently insulting proposition, and that the lie should have mattered one way or another, even if it had been true. (And if Obama's a secret Muslim, he made for a garbage double-agent; he could have at least closed Guantanamo.) Maher can denounce Trump all he likes while genuinely thinking that people not finding him amusing is the reason Trump won. It's the solipsism at his core: he wants to smoke pot and say "faggot" and cosplay Denis Leary and make broad denunciations of a religion that he, like all of them, barely understands. Environmental policies aside, for all his Trump bashing, he seems more offended by the president's general bumbling than his politics—in Trump's greatest fearmongering, the discredited idea of a clash of civilizations, the two men are the least strange of bedfellows. It's just a question of who's the bigger spoon.*Myself, being a center-leaning leftist and vegetarian, Bill Maher occasionally says things that make me feel nice. I nod my head along with everyone else when he badmouths the current president or says I'm smart and pretty because I live on the coast. It's nice to feel nice. For someone who rails against the left for focusing too much on "feelings," he studiously tells his base what they want to hear. And, as I said, he's a competent moderator. But what's relevant now, under Trump/Bannon, is Maher's view of Islam. Like a lot of pop-culture atheist pundits, Bill Maher hates all religions equally but Islam the most. He's taken it as a personal crusade to "reform" the religion, because this is an alternate timeline where Trump is president, Dennis Miller lives in Maher's strangely popular skin as a libertarian/liberal hybrid, and the last one hundred years of American foreign policy never happened. There are no Dulles brothers, no Soviet/English/American razing of the Middle East, just an obviously evil Islam in desperate need of the wisdom and sure hands of a late-night carny and Richard Dawkins' sentient dandruff, Sam Harris. Sam Harris, that excretory creep, who cries about Obama not saying "radical Islam" with a revealingly glib, "Presumably, he's not been bombing the Amish," as though the bombing is correct, but the refusal to name and shame is the issue.Muslims are not—and there's no way to put too fine a point on this—human beings to these men. They talk about them the way the Victorian English would talk about anyone right before they set up shop and stole all the tea. That Sam Harris could be held up as a determiner of what's ethical and reasonable tells you what you need to know about Bill Maher's worldview at this point. There's no shortage of resistance in the media to Trump; what's relevant is Maher's bigotry and scorn for Muslims. Let his love of marijuana and the whales be rendered as footnotes. With a Steve Bannon as co-president, and all that entails, liberal pieties are so much chum when coupled with a bigotry that satisfies the needs of the state.So I'm glad that people are turning on Bill Maher, even if the renouncement would have perhaps held more weight during the Obama years, back when killing Muslims was a cause shared across the American body politic. But from the comfort of my New York apartment, overlooking One World Trade Center, able to scan and delete hateful online comments left for my Muslim fiancé before she sees them, I have the luxury of saying, "better late than never." Not that I think Maher (or Harris, or even Milo) shouldn't have a platform. I call for no boycott or defenestration, though I'd shed no tears at either. It's simply that Bill Maher is a fatuous joke-murdering dogmatist, a colonialist gibbon who spent so long fucking nuns that he can't even get joining the church right, and opts instead for a cheap unthinking atheism that resembles the dullest tentpole revival. If he was ever funny, or wise, or worth a good goddamn in any respect, that time has passed. If his decline results in finding his true calling as a mentor to online cultural-blip fascists with bad posture and worse postures, I wish him exactly as well as he deserves.
The specific way men interview women (5:05), Rory Gilmore, journalist (17:17), and the Avril Lavigne riots of 2021 (48:27)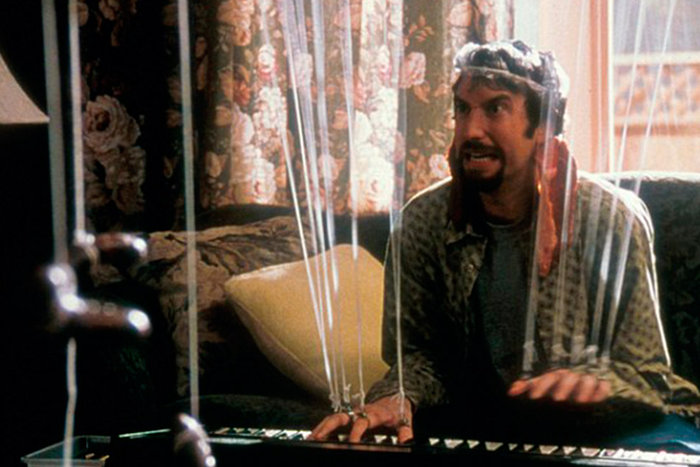 What did it take for the most famous and widely read American film critic ever to hand out his lowest possible rating, issued only a few dozen times in a 10,000-plus review career?
In the summer of 1980, Roger Ebert stepped into Chicago's now-defunct United Artists Theater for a matinee of a low-budget horror film called I Spit On Your Grave.Ebert and his colleague Gene Siskel often attended exploitation movies for their PBS show Sneak Previews, where they would review a "Dog of the Week." If he was looking for a movie that would arouse his ire, he certainly found it."A vile bag of garbage named I Spit on Your Grave is playing in Chicago theaters this week," wrote Ebert in the Chicago Sun-Times. "It is a movie so sick, reprehensible and contemptible that I can hardly believe it's playing in respectable theaters."I Spit On Your Grave is about a womanwho rents a cottage in the country to complete a book, only to be beaten, raped, and left for dead by four hicks. She survives, and spends the last act of the film killing her assailants one by one. "This movie is an expression of the most diseased and perverted darker human natures," wrote Ebert. "Because it is made artlessly, it flaunts its motives: There is no reason to see this movie except to be entertained by the sight of sadism and suffering." Ebert was even more disturbed by the audience:How did the audience react to all of this? Those who were vocal seemed to be eating it up. The middle-aged, white-haired man two seats down from me, for example, talked aloud. After the first rape: "That was a good one!" After the second: "That'll show her!" After the third: "I've seen some good ones, but this is the best." When the tables turned and the woman started her killing spree, a woman in the back row shouted: "Cut him up, sister!"I wanted to turn to the man next to me and tell him his remarks were disgusting, but I did not. To hold his opinions at his age, he must already have suffered a fundamental loss of decent human feelings. I would have liked to talk with the woman in the back row, the one with the feminist solidarity for the movie's heroine. I wanted to ask If she'd been appalled by the movie's hour of rape scenes. As it was, at the film's end I walked out of the theater quickly, feeling unclean, ashamed and depressed.By conservative estimate, Ebert reviewed at least 10,000 movies during a career that spanned from 1967 to 2013. Most of these films were graded on a scale of four stars to one-half star, but I Spit On Your Grave was awarded zero. His exhaustive website, RogerEbert.com, includes only sixty zero-star films (not counting films to which Ebert did not assign a rating, including Deep Throat, Behind the Green Door, and the first Human Centipede, and a handful of films that RogerEbert.com has misattributed the rating, including Murder at 1600, Erendira, and Lumiere). For Ebert, the zero-star grade was locked in a glass case, to be broken only in case of emergency. In his review of Death Wish II, he stated, "I award 'no stars' only to movies that are artistically inept and morally repugnant." On his blog in 2008, he claimed to reserve the rating "for movies I feel in some way or another are a transgression against humanity, if that doesn't sound too lofty."Ebert was thirteen years into his career as a film critic when he saw I Spit On Your Grave, but evidently hadn't yet learned what P.T. Barnum said about bad publicity. His newspaper columns and TV appearances slamming the film helped turn I Spit On Your Grave into a minor box office success with a long legacy (including a series of remakes and an upcoming sequel). His review has also coloured every piece of critical writing about the film ever since—most notably Carol Clover's book Men, Women, and Chainsaws, which offered a feminist reappraisal of the film.This is not to say that Ebert was wrong to condemn the film so harshly, but rather to point out what a zero-star review from him represented. Roger Ebert was the most famous and influential American film critic who ever lived. What does it mean when the most famous and widely read American film critic regards a movie as "artistically inept and morally repugnant"?*Before answering this question, maybe we should ask: what makes someone the most famous and influential American film critic who ever lived? Ebert was not necessarily fated for the job. He joined the Chicago Sun-Times as a reporter and feature writer in 1966 at age twenty-four. In 1967, he was told he would become the paper's film critic—movies were a young person's art, so the paper put its youngest reporter on the beat. "At the time I thought that five years would be enough time to spend on the movie beat," he wrote in his 2011 memoir Life Itself. "My master plan was to become an op-ed columnist and then eventually, of course, a great and respected novelist."Ebert was acquainted with the classics through his campus film society, but by his own admission, he learned on the job. It helped that he landed the job during a particularly fruitful period of film history: in these early years, he reviewed Bonnie and Clyde, 2001: A Space Odyssey, Easy Rider, Blowup, The Graduate, Weekend, Faces, Who's That Knocking On My Door, and The Battle of Algiers. He was one of the youngest major critics in the country, and on these revolutionary films he found himself on the right side of the generation gap.In 1975, Ebert became the first film critic to win the Pulitzer Prize. But it is safe to say that his fame exploded in the '80s thanks to his popular TV show with Chicago Tribune critic Gene Siskel. The show (originally titled Sneak Previews, then Siskel & Ebert when sold to syndication) offered the novelty of seeing two average-looking journalists having tetchy three-minute arguments over movies. Natural rivals, the two critics parlayed their anti-chemistry into lucrative media careers, doing regular Sunshine Boys shtick for Johnny Carson and David Letterman. Their "Two Thumbs Up!" verdicts became ubiquitous marketing tools.Ebert's preeminent position among critics is interesting when considering the range of writers whose careers his partially overlapped. There was Pauline Kael, known for her intoxicating prose (no one better described sensual experience of watching a movie) and merciless certainty (she claimed never to see a movie twice). Andrew Sarris brought the auteur theory to America, helping popularize the idea of the director as artist. Manny Farber found art in the highbrow and lowbrow, and scorned the middlebrow. Jonathan Rosenbaum alerts readers the ideological factors that determine a film's distribution and reception. J. Hoberman explores how films reflect the eras and dominant ideologies from which they emerge. Armond White specializes in contrarian, often racially charged takes that seek to unmask the hidden prejudices of the critical community. John Simon was a proud snob and aesthetic conservative with a Platonic approach to film as art.Why Ebert and not any of these writers? All of them are niche tastes; Ebert was the exact midpoint between a scholar and a hack. Most of them sought to alter our understanding of film; Ebert was more like cinema's ambassador. Those "Two Thumbs Up!" verdicts were a little dunderheaded, but he also used Siskel & Ebert to highlight foreign and independent cinema. He ran an "Outguess Ebert" Oscar contest for the Chicago Sun-Times, but he also led shot-by-shot discussions of Citizen Kane at universities. He released book collections of his pithiest pans (I Hated Hated HATED This Movie and Your Movie Sucks), but his biweekly "Great Movies" column also offered smart, jargon-free analyses of the classics. For a generation of aspiring cinephiles, these "Great Movies" essays were a roadmap to the canon.As a prose stylist, Pauline Kael wanted to dazzle the reader. Ebert was also a good writer, but his first-person reviews are plainspoken, digressive, proudly subjective, and unintimidating. Consider this passage from his review of the Jackie Chan vehicle The Tuxedo (2002):I have been waiting for a dehydrating villain for some time. My wife is of the opinion that I do not drink enough water. She believes the proper amount is a minimum of eight glasses a day. She often regards me balefully and says, "You're not getting enough water." In hot climates her concern escalates. In Hawaii last summer she had the grandchildren so worked up they ran into the bedroom every morning to see if Grandpa Roger had turned to dust.Because of his fame, there was a sense that Ebert was the critic who "mattered"—the critic who, more than any other, was the bellwether of mainstream taste. He was also an arbiter: without Ebert's advocacy, it is unlikely that Hoop Dreams or My Dinner With Andre would have found an audience, and his support was crucial to the careers of Martin Scorsese, Errol Morris, Werner Herzog, Ramin Bahrani, and Ava DuVernay. In 1999, he launched his Overlooked Film Festival (renamed "Ebertfest"), still an annual event in Champaign-Urbana, Illinois.There were inevitably movies where he veered from consensus, but he was not provocative or idiosyncratic by nature, and didn't have an antagonistic relationship with Hollywood. For the most part, you didn't go to Ebert for an against-the-grain take. He wrote for the Friday-night moviegoer, and tried to find the good in anything (sometimes a little too hard, as his three-star appraisals of the Garfield films can attest). His reviews sometimes strike an awkward note between personal essay and consumer report: he wanted to articulate his feelings about a movie while also predicting how the target audience might respond. He defended his approach in this amusing 1973 passage:I sometimes find myself the advocate of what might be called a generic theory of film criticism. That's to say I think movies should be judged, in part, in terms of the expectations we have for them. A handful of movies rise above their genres: Bonnie and Clyde is no gangster film, for example, and Stagecoach is more than a Western. But most of the time, when we go to the movies, we go seeking more modest rewards: A decent spy picture, for example, or a passable musical. If you can accept this system of judgment, then The Devil in Miss Jones is maybe a three-star dirty movie.If Ebert had a critical philosophy, it came in the form of a few maxims he quoted frequently. First, by Robert Warshow: "A man goes to the movies. The critic must be honest enough to admit that he is that man." And then, three Ebert originals: "It's not what a movie is about, it's how it's about it"; "We live in a box of space and time. Movies are the windows in its walls"; and, "The movies are like a machine that generates empathy. It lets you understand a little bit more about different hopes, aspirations, dreams and fears."*Maybe a third of Ebert's zero-star reviews are for movies that are just plain bad. There is nothing particularly "morally repugnant" about Burn Hollywood Burn, Frozen Assets, Erik the Viking, North, Speed Zone, Jaws: The Revenge, or Mad Dog Time, unless you consider it morally repugnant to waste an audience's time. These films have been mostly forgotten, and Ebert's withering review of North ("I hated this movie. Hated hated hated hated hated this movie. Hated it.") is probably better-remembered than the movie itself. A few are movies that offended Ebert on political grounds, like John Wayne's Vietnam puff piece The Green Berets and the death-penalty thriller The Life of David Gale. At least one zero-star review is inexplicable: Tom Stoppard's Rosencrantz & Guildenstern are Dead. "As a movie," writes Ebert, "this material, freely adapted by Stoppard, is boring and endless. It lies flat on the screen, hardly stirring." (Fair enough, but… zero stars?)Ebert was basically a liberal humanist, and this point-of-view is evident in many of the zero-star reviews. Writing about the Andrew Dice Clay concert film Dice Rules (1991), he enumerates Clay's targets as "The handicapped. The ill. Minorities. Women. Homosexuals. Anyone, in fact, who is not exactly like Andrew Dice Clay is fair game for his cruel attacks." Shot at the height of the Diceman's popularity, the film captures two sold-out performances at Madison Square Garden, which triggers Ebert's recurring concern about the audience. "Watching the way thousands of people in his audience could not think for themselves, could not find the courage to allow their ordinary feelings of decency and taste to prevail, I understood better how demagogues are possible."A lot of Ebert's zero-star movies are the kinds of nihilistic horror films that often get a rise out of critics: The Human Centipede 2, The Texas Chainsaw Massacre (2003 version), Wolf Creek, The Hitcher, and Chaos. Earlier in his career, he went overboard with offense ("Guyana—Cult of the Damned has crawled out from under a rock and into local theaters, and will do nicely as this week's example of the depths to which people will plunge in search of a dollar"). He went on a memorable tirade during his TV review of Friday the 13th: The Final Chapter (1984):Just think of the message this film offers to its teenage audience: "The world is a totally evil place," this movie says. "It'll kill you. It doesn't matter what your dreams and hopes and ambitions are. It doesn't matter if you have a new boyfriend or a new girlfriend or you've got plans for the future—you can forget those plans 'cause you're going to wind up dead." … I think the people who made this movie ought to be ashamed of themselves.In some of the Siskel & Ebert shows from the '80s, the critics come across as self-styled public servants: they warned parents about the so-called "Video Nasties," and shamed the makers of Silent Night, Deadly Night. Ebert was a lifelong Democrat who often used his platform to campaign against censorship, but it's no surprise that these sorts of segments resonated in the Reagan and Thatcher years. John Carpenter took a swipe at him in They Live (1988), when two Siskel and Ebert-like critics are revealed as being among the film's alien ruling class. (The Siskel alien says, "All the sex and violence on the screen has gone too far for me! I'm fed up with it! Filmmakers like George Romero and John Carpenter have to show some restraint!").Whatever these seeming contradictions, Ebert's reviews do articulate a consistent worldview. He gave positive reviews to horror films that used violence in the service of humour and social commentary, notably Last House on the Left, Evil Dead 2, and The Devil's Rejects ("A kind of heedless zeal transforms its horrors. The movie is not merely disgusting, but has an attitude and a subversive sense of humor"). Later in his career, Ebert took a more resigned—and, in my opinion, persuasive—tone in his zero-star reviews. Reviewing Chaos in 2005, he wrote, "The filmmakers want to cause disgust and hopelessness in the audience. Ugly emotions are easier to evoke and often more commercial than those that contribute to the ongoing lives of the beholders."*It's a tired old truism that the worst response to art is indifference. With that in mind, it's interesting that among the films in Ebert's zero-star canon are a subsection of movies that are actually pretty interesting. None of these are perfect, and some are even bad, but they deserve a more nuanced take than Ebert was able to provide. These are the reviews that show Ebert's limitations.Perhaps the best zero-star movie is Paul Bartel's Death Race 2000 (1975), a media satire in the form of a violent exploitation film that anticipates the work of Paul Verhoeven. Ebert does not register the satiric elements, and spends most of his review reviewing the audience—according to Ebert, the R-rated film attracted mostly children. "I was torn between walking out immediately and staying to witness a spectacle more dismaying than anything on the screen: the way small children were digging gratuitous bloodshed."When it comes to his takedowns of two difficult artists—Andy Warhol and Jerry Lewis—your mileage may vary. You may agree that Warhol's I, a Man (1967) is "an elaborate, deliberately boring joke," or you may be transfixed by the rigorous gaze of Warhol's camera on eccentrics like Nico and Ingrid Superstar. You may agree that Lewis's Hardly Working (1980) is "one of the worst movies ever to achieve commercial release in this country" (as per Ebert), but you may be interested in how it continues Lewis's preoccupation with the loser in an uncaring society. Comparing the film to Lewis's earlier The Bellboy, Jonathan Rosenbaum writes that Hardly Working "is both looser and more tragic—not merely in depicting the vain efforts of an out-of-work circus clown to hold down a steady blue-collar job, but in showing the effects of aging and lessened stamina in its star." In both cases, I think Ebert's is the less interesting take.The same can be said of his reviews two revisionist historical epics, Ken Russell's The Devils (1971) and the notorious Caligula (1979). In the former, Ebert goes for brittle sarcasm: "It is about time that someone had the courage to tell it like it was about Loudon, a seemingly respectable provincial town beneath the facade of which seethed simmering intrigues, unholy alliances, greed, fear, lust, avarice, sacrilege, and nausea." In the latter, he chooses outraged hyperbole: "Caligula is sickening, utterly worthless, shameful trash," he writes. "If it is not the worst film I have ever seen, that makes it all the more shameful: People with talent allowed themselves to participate in this travesty." He continues his dismissal along moralist lines:You have heard that this is a violent film. But who could have suspected how violent, and to what vile purpose, it really is? In this film, there are scenes depicting a man whose urinary tract is closed, and who has gallons of wine poured down his throat. His bursting stomach is punctured with a sword. There is a scene in which a man is emasculated, and his genitals thrown to dogs, who eagerly eat them on the screen. There are scenes of decapitation, evisceration, rape, bestiality, sadomasochism, necrophilia.Caligula was and is a notoriously troubled production—and, frankly, a bad film. Originally titled Gore Vidal's Caligula, the esteemed author removed his name from the film after conflicts with director Tinto Brass—and then Brass removed his own name after producer Bob Guccione locked him out of the editing room (and inserted hard-core pornography). Ebert asks, "What in the world could it mean that this film is 'Adapted from an Original Screenplay by Gore Vidal'?" The film is an indigestible slog, but it's not hard to place it within Vidal's lifelong interest in subverting heteronormative sexuality and popular history.Like many critics of his time, Ebert detested Gualtiero Jacopetti and Franco Prosperi, the Italian filmmakers who specialized in lurid "shockumentaries." Ebert gave zero stars to two of their films: Africa Addio (1966), about the end of colonial Africa, and Farewell Uncle Tom (1971), a mockumentary about American slavery. Ebert is rightly appalled by the filmmakers' latent racism, and for their abhorrent ethical failings (he cites a rumour that an execution was delayed by twenty-four hours so the filmmakers could capture it for Africa Addio, and notes the degradations inflicted on the extras in Farewell Uncle Tom), but "zero stars" is too simple. Though its colonialist politics are difficult to accept, Africa Addio is also a stunningly vivid document of a continent in transition, and Farewell Uncle Tom remains the most realistic and uncompromising film about the horrors of slavery. Neither film is noble, but neither can be dismissed so easily.Speaking of uncompromising films about slavery, we have Mandingo (1975). Ebert was a supporter of films that dealt with race in America—he ranked The Color Purple, Mississippi Burning, Do the Right Thing, Malcolm X, Monster's Ball, and Crash as the best films of their respective years—but Mandingo is a violent, sensationalistic movie that does nothing to comfort its audience. Ebert calls the film "none too subtly exploitative of the subject of interracial sexual intercourse," and chides the theatre for selling tickets to children. In Sexual Politics and Narrative Film, the Marxist academic Robin Wood wrote persuasively of Mandingo as an intersectional work. "If Mandingo is the greatest Hollywood film about race, it is because it is also about sex and gender. … If we genuinely wish to end racism we must attack it at its sources, of which the irrational dread of miscegenation is perhaps the most fundamental." For Wood, the film was a condemnation of a patriarchal capitalist system that turned women and black men into commodities.But the most frustrating of his zero-star reviews is of the 1997 re-release of John Waters' Pink Flamingos (1972)—a rich, complicated object that Ebert is incapable of properly analysing. Ebert dismisses the film as a freak-show curio, writing, "Pink Flamingos appeals to that part of our psyches in which we are horny teenagers at the county fair with fresh dollar bills in our pockets, and a desire to see the geek show with a bunch of buddies, so that we can brag about it at school on Monday." Ultimately, he dismisses the film as something its writer/director had grown out of:John Waters is a charming man, whose later films, such as Polyester and Hairspray, take advantage of his bemused take on pop culture. His early films, made on infinitesimal budgets and starring his friends, used shock as a way to attract audiences, and that is understandable. He jump-started his career, and in the movie business, you do what you gotta do.Ebert is not wrong to view the film as a canny piece of ballyhoo, but he doesn't see why it resonated. Waters' "filthiest people alive" could have only have emerged from the post-Altamont, post-Manson, Vietnam-tinted atmosphere of 1972. Its cavalcade of perversions must be considered in the context of a decade of movies like Mondo Cane, I Am Curious: Yellow, and Deep Throat, which pushed the boundaries of "obscenity." Ebert is also blind to the radical queerness of Waters' cinema: how the filmmaker creates worlds where everything that mainstream society regards as "ugly" becomes beautiful, and vice versa.Ebert shows more imagination reviewing Freddy Got Fingered (2001)—his zero-star pan might actually count as one of the kinder reviews that Tom Green's neo-Dadaist provocation received. Comparing the film to Un Chien Andalou and acknowledging its place "in the surrealist tradition," Ebert writes, "The day may come when Freddy Got Fingered is seen as a milestone of neo-surrealism. The day may never come when it is seen as funny." A year later, in his (one-star) review of the Stealing Harvard, Ebert writes:Seeing Tom Green reminded me, as how could it not, of his movie Freddy Got Fingered, which was so poorly received by the film critics that it received only one lonely, apologetic positive review on the Tomatometer. I gave it—let's see—zero stars. Bad movie, especially the scene where Green was whirling the newborn infant around his head by its umbilical cord. But the thing is, I remember "Freddy Got Fingered" more than a year later. I refer to it sometimes. It is a milestone. And for all its sins, it was at least an ambitious movie, a go-for-broke attempt to accomplish something. It failed, but it has not left me convinced that Tom Green doesn't have good work in him. Anyone with his nerve and total lack of taste is sooner or later going to make a movie worth seeing.*Ebert did not feel the need to stay faithful to his old positions. As times changed, so did he. "What I believe is that all clear-minded people should remain two things throughout their lifetimes: Curious and teachable," he wrote in a 2009blog. "If someone says the kung-fu movies of the 1970s, which I used for our old Dog of the Week segments, deserve serious consideration, I will listen." Revisiting The Good, the Bad and the Ugly for a 2003 "Great Movies" essay, Ebert wrote, "Looking up my old review, I see I described a four-star movie but only gave it three stars, perhaps because it was a 'spaghetti Western' and so could not be art."The unusually deep bond that Ebert formed with his readership had a lot to do with passages like this. His reviews convey the humanity of the person writing them. That bond intensified in the last seven years of his life, after he underwent surgery for a cancerous tissue in his jaw in 2006. Shortly after the surgery, an artery burst, leading to the removal of part of his jaw and the loss of his ability to speak. Attempts to reconstruct his jaw failed, and Ebert remained speechless until his death in 2013. In these difficult years, he became more prolific than ever, expanding his online presence through his blog, Twitter account, and website, plus writing an autobiography and producing a TV show (Ebert Presents: At the Movies). He wrote regularly and candidly about his ailments, and allowed his final months to be chronicled in unsparing detail in Steve James' documentary Life Itself (2014). He became a symbol of strength in the face of adversity: no one who glimpsed him shuffling between screenings at the Toronto International Film Festival could fail to be moved.Ebert's reviews were deeply subjective, but his position as America's most famous film critic means he represented something bigger than himself. His perspective was that of an educated, middle-class, white, liberal American male, and his zero-star reviews are a reflection of what the average educated, middle-class, white, liberal American male was willing to accept at any given moment. Ebert's forty-six-year body of work reads like an intellectual autobiography. There are few writers who I've spent more time reading than Roger Ebert. There are few culture writers who inspired more people to follow in his footsteps. I'm surprised by how seldom I've revisited him since his death.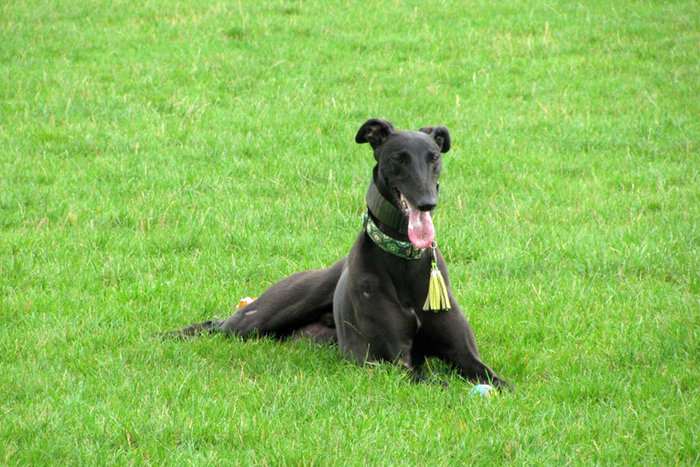 A requiem for a greyhound.
Dear Master,I have a picture in mind today of the first time you met Martha, my sister. I see you having a chin wag on my sofa on matters literary, artistic and culinary. I was just the parlour-maid at the time, drawing Nespressos from the machine. I know my place. You took to Martha immediately, remember? And we met on the doorstep, you and I having dawdled merrily on the way back from our afternoon walk in Regent's Park, in our North London neighbourhood, to spot her turning the corner of the Close a few paces ahead of us. I knew you'd get on famously, because you waggled your head in greeting and your tail swished through the air and you tossed your long head back and started up a greyhound roo, something you rarely do outdoors, and even more rarely upon first acquaintance. A greyhound roo is very musical, stirring, indeed, and I explained this to Martha, about the roo, how particular it is to the greyhound, how close to a wolf call and full of special information. I note that you roo for joy and in appraisal, and for those amongst my friends of whom you especially approve. You never roo for me, but we don't need such telegraphy. We have a language all our own.This memory puts me in mind of two things, Master. Seeing you and my sister on the sofa the day you met reminds me of the day we first met on a warm May afternoon in Norfolk not two years ago and, of course, it reminds me that I promised a piece of writing for an anthology book, which would be a dialogue, as I envisaged it, between your voice and mine. I was always your cheerful amanuensis. What a partnership it would be! What larks we would have! But you died, Master. Four weeks after I promised this piece, you died after an unexpected illness of lightning speed and violence. You were not yet four years old.What do I do now? Tell me what to do, please. Without you. I loved you so much. Where shall I begin?- Mine anatomy! Discourse upon mine anatomy!- Yes, Master. Good idea.*One of the most famous descriptions of the greyhound comes from the 1486 Boke of Seynt Albans, a book of monographs for the gentry on hunting, hawking and heraldry with a chapter on fishing added some ten years later. Call it The Field of the fifteenth century. In the Book of St Albans, Dame Juliana Berners wrote thatA Greyhound shold beHeeded lyke a snakeAnd neckyd lyke a drake,Backed lyke a beam,Syded lyke a bream,Footed lyke a catte,Taylld lyke a ratte.I first saw Master on the website pages of a greyhound rescue in County Kerry, Ireland. There were several photographs, one with him looking straight to camera in a racing yard, on the end of a rope, a tight leather "fishtail" collar round his neck and a rusty water bucket at his feet. And there were several in profile, mugshots. I was captivated on the instant.The nose. Aquiline, Roman.I was drawn to his name, Master (racing name: Jeffs Master), and his sheer blackness. I did not know at the time that black hounds and male hounds tend to linger longest in rescue. The racing world abounds with the offspring of Master's grandfather Top Honcho and great-grandfather Head Honcho, both famous Australian champions, both black and both epic stud dogs, their sperm frozen for posterity in a spirit of hopeful and ambitious breeding. Not all the Honcho descendants are black, of course. And not all are good at racing. Jeffs Master wasn't. He ran two trials, winning one, and five races at Tralee and Galway stadiums, taking second, fifth and six places in an undistinguished grade. According to the race comments, he had, variously, EvCh (every chance), was SlAw (slow away) QAw (quick away), set the EP (early pace), and Blk (baulked). He was Crd (crowded) several times. He finished sixth in his final race despite running on the inside. Losses and wins are gauged by tenths of a second.It is interesting that black in a greyhound should be deemed unfashionable today when, from the time of the Medieval Forest Laws, unbroken colours were always favoured by the nobility for whom greyhound ownership was a special preserve. A blue, fawn or black greyhound is so easy to see. Brindle colours may well have been bred into the hound in an effort at camouflage, because greyhound-ownership had been outlawed for commoners in the early eleventh century, a law that endured for hundreds of years. Master evoked one of the two solidly coloured female hounds, one black and one blue, in the famous portrait of "Rolla and Portia" painted by the Swiss artist Jacques Laurent Agasse in 1805.Agasse (1767-1849) grew up happy and wealthy, spending much of his time in the family stables and kennels in town and country, and drawing pictures of animals copied from volumes of Natural History. His father sent him to art school in Geneva before Jacques Laurent furthered his study of animal anatomy at a veterinary school in Paris, after which he returned home, where he met the aesthete and corinthian George Pitt, Lord Rivers. He painted a portrait of the Englishman's dear departed dog, which pleased Lord Rivers immensely, and Agasse was eventually persuaded to follow his patron to England. Here, Agasse was in his element, achieving handsome landscapes and refined portraits of horse and hound for the predilection of the gentry. Jacques Laurent is buried in St John's Wood.He must have enjoyed the London Zoo, Master, which we skirted nearly every day. He surely loved the zoo and, what with being a favourite of the nobility, I daresay he was granted special access by Fellows of the Zoological Society. I daresay his spirit wanders there still and he saw you, Master. He admired your comportment and elegant anatomy and was reminded of Rolla and Portia. The prepossessing black greyhound in his painting could be your grandgreymother.Master! Your silken coat! How it came to shine, to gleam. To shimmer, at times, with iridescence.*The Regent's Park.Regent's Park became our second home, our reward at the end of my writing day. The first time I let Master off lead was by mistake. In early days, I attached an equestrian lunge line to his lead and worked on recall for short spells as he learned his name. In the racing life, a hound will almost never be addressed by name or looked in the eye. One day, on his regular lead in the central playing field in Regent's Park, Master began to spin and dance for sheer joy and I dropped the lead for fear of hurting his neck as he sprang forth. He ran in beauty with a greyhound grin on his face, speeding in grand laps round and round my startled self, but when I whistled once, then called his name, he galloped my way to stop at my feet, ears pricked and eyes like sparklers. This was his first zoomie, an impromptu of dazzling style, and unforgettable.Your zoomies, Master, were an ode! An incarnation. I laughed open-throated to see you, became aware of my heart in all its parts and functions, the circuitry and oscillations, the vital coursing of blood.Day after day we wandered the park, strolling the avenues and sniffing the blooms and doing zoomies in the fields, drinking from the fountain, resting in the shade of his favourite tree, a London plane by the Broad Walk off Gloucester Gate. We watched the ducks and geese and heron in the wetlands and scouted for ogres on the Long Bridge known to us as "Troll Bridge" for Master's strange wariness there, bewildered as he was by the sound of roosting pigeons on arch and truss beneath the beams. And I fancied we were shadowed by a crow. He followed us everywhere, often at several paces. I named him Misha of the KGB. What adventures we had, Master, in these our bucolic hours, our paradisiacal days!I see you everywhere.*There are spirits everywhere. No, that is not quite true. It is safer to suggest that certain people, certain creatures, are so very singular they simply raise the dust. They are templates and touchstones for their perfection of form, for their personality. They are just a little closer to the gods. Master was a head-turner, an eye-catcher, his presence was moving, fetching. One had to gawp. And when we bestrode Regent's Park or walked on moor and seashore, I swear I could see the spirit of his antecedents in the broad afternoon! I took many photographs. Sometimes they appeared there, his ancestors. I drained the colour from photos, I applied a vignetting and lo, there surely was Master's grandgreyfather bestriding Regent's Park or the Yorkshire moors, or looking out to sea! To look at Master closely was to see history, to see into the past and forwards again, to all there might be to come. I saw so very far. He made me see so very far.*Heirlooms and legacies.Master's forefathers were not competitive racers until the early twentieth century. Chasing an artificial lure round an oval course for a wagering public did not begin as a sport until the first track opened in California in 1919. The first meet in Britain was held at the now notorious Belle Vue Stadium, Manchester, in 1926. Greyhound coursing, a sighthound sport not exclusive to greyhounds, and involving pursuit of the live hare, has a much longer history, and is originally a noble pastime as old as Ancient Greece. In its modern competitive form, open coursing took shape in England with The National Coursing Club forming in the mid nineteenth century to regulate an increasingly popular sport that declined, however, with the advent of greyhound racing. Coursing is now illegal in the UK, though closed coursing still thrives in Ireland, that land of dreamers and inveterate gamblers.It is without doubt in a greyhound's genetic makeup to run. That is his heritage. It is in his blood to run, but not always torace. It is exhilarating to watch a greyhound run and I can understand the instinct to harness that talent for sport. It's what we do. We do war and we do sport and we enlist the services of beasts in both fields. We do war and sport very well, but not grace. We do not do grace very well, and regardless of the arguments for or against greyhound racing, it behooves us to remember the hound never chose to race or course for money in an organised fashion or to be bred almost entirely for such purposes. The power of choice does not necessarily dignify man over beast, so it behooves us further to remember that the greyhound cannot influence the conditions in which his career is conducted, he cannot quit of his own volition, but only when gainfully retired, or retired injured beyond further capacity, or dumped, destroyed, and failed. This is where I came in—when a racer failed. Here is where I tried to show a little grace and take responsibility for the often sorry consequences of man's decision to assign the noble greyhound a new job description, a new reason for being, thus turning the consort of princes into a sporting machine. Master was a failed racer. He needed rescue.*Rescue Remedies.Dear Master,Everything hurts. I am finding it so hard to sleep. The moment I close my eyes I see terrible things, I see your last moments. My eyes burn by day and I am coming out in inflammations and chilblains and fiery rashes. I am having silly accidents in the kitchen due to fatigue and carelessness. Friends send me advice and ointments and dietary recommendations. The Neosporin +pain relief ointment "soothes painful cuts and provides temporary relief from pain." That's good. I thought I might spread it around the heart region and across the lobes of my brain. Someone suggested I dose myself with Bach's Rescue Remedy. This is a natural dilution of five flowers—Rock rose, Impatiens, Cherry plum, Star of Bethlehem and Clematis in a 50:50 mix of water and brandy. It is a "vibrational" or "energetic" medicine for the healing of depression, insomnia, stress. For the spiritual crisis in a person. Well, well. Spirits again. Rescue Remedy has never worked for me and frankly, for not a great deal more than the roundabout £10 I require to procure myself a scant 20 ml of it, I can purchase a bottle of bison grass Zubrowka vodka, which surely has tremendous naturopathic properties due to its infusion of bison grass—or "holy grass"—an aromatic comestible favoured by the sole remaining wild bison herd in Europe, grazing in the primeval lowland forest of Northeastern Poland. It did make me smile, though, as I toyed with that tiny dropper bottle of vibrational medicine at the pharmacy. It made me think, I was it, Master, wasn't I? I was your rescue remedy in May 2011 when I met you, and five weeks later when I finally took you home. For the kennel stress you were suffering. For the possibility of euthanasia pending.*The average age of the "retired" racer is two and a half years. Master was almost two years old when he came into rescue in Ireland on February 20, 2011, shortly after which I saw the photograph taken in the racing kennel yard on the Kerry Greyhound Connection website. He looks scared in the photograph. The profile notes told me Master had run seven races and that he displayed a fine temperament, such as they knew it thus far.But, oh what a prepossessing head!I was struck by the greyhound-long muzzle with a slight Borzoi bend, a nose described in his short biography as "Roman." His Roman nose, it read, lent him a "regal" air. And that is true, it really did. I studied all the notes, all the snapshots of other hounds seeking homes, and kept returning to Master. The last picture in the sequence of photographs taken in late February 2011 upon Master's official retirement is also the one on his pedigree page on the Greyhound Breeding and Racing Database, the one showing him in the kennel yard in an uneasy stance, with fear and uncertainty in the eyes. Notwithstanding the fear and uncertainty, he is seen in relatively good condition, quite unlike the hound I met in Norfolk on May 7.Jeffs Master, I learned in the spring of 2011, had been shipped from County Kerry to a support branch in Cromer, Norfolk, and then on to an animal sanctuary in Woodrising, Norfolk, to make room for an emergency influx of rescued racers. When I rang the animal sanctuary they told me he had been moved to a local kennels, but when I rang the local kennels to arrange a meeting, he was no longer there, but back at the sanctuary. Apparently, he suffered badly from stress at the kennels and had acquired bleeding sores. Apparently, he refused to lie on anything soft. And, I was told, he was a little underweight.*What a piece of work is a greyhound!A greyhound's coat is short and his skin very thin with no subcutaneous layer to speak of, making him particularly prone to lacerations and even de-gloving. The greyhound heart is larger than in other breeds of dog and his blood work significantly different, the red blood cell count noticeably higher and more concentrated, with his cardiac output increasing fivefold in the course of a race when he is capable of pumping his entire bodyweight in blood in the space of a minute. Only the cheetah accelerates faster. A greyhound can reach a speed of roughly 70 km/h in 30 metres or six strides, at his constant stride frequency of 3.5 strides per second using a rotary gallop with two flight phases—that is to say, limbs extended and limbs gathered, and all four of his paws leaving the ground twice in one running cycle.Greyhounds tend to be raced underweight. They develop a thicker undercoat, known as a "kennel coat," to withstand the cold and often have bald patches (Bald Thigh Syndrome) due to cage-rub, hard surfaces, cold, diet and metabolic conditions such as hypothyroidism, amongst other possibilities. Alopecia can come and go. Though there is some dispute, and certainly great variation in quality, where the racing diet is concerned, it is fair to assume much of what is fed is moist and not exactly conducive to dental health. The diet is high in protein and a hound coming off such a regime when retired can be a little wound up. A bit "keen."Jeffs Master raced at a weight of 28.5 to 29.5 kg. He had attenuated to a ghastly 22 kg when I first beheld him, a bag of bones with bleeding lacerations on rump and shoulder and a kennel coat heavy with scurf and dull as dust. His thighs were not bald, but the hair was sparse there and he had obvious muscle wastage. His young teeth were encrusted with yellow plaque, his ears greasy and he smelled of warm dung. Yet he was alert and merry upon greeting. I was allowed to see him briefly without his muzzle and he lapped me once on the chin as I crouched, a nervy darting lick, much as a child plays with a flame. I found him beautiful.Master! Someone wrote this on your Greyhound Data page: "Sadly deceased Feb 2013—the most loved dog in all of England."*My good friend Dr. Diana Weinhold drove me to Norfolk. She is a professor of Economics at the LSE and highly articulate, with a rigorous mind and a marked lack of sentimentality. She also has a lifelong experience of dogs. We walked Master round the paddock where he greeted an amazing bestiary with perfect affability: feral cats, llamas, horses, white peacocks, goats and, finally, a row of keyed-up dogs (not greyhounds) behind kennel bars who roared at him as he passed. He was enchanting. I asked the sanctuary to reserve him for me, pending a home check, and on the drive home to London, Diana remarked, not without compassion, that Master was clearly a "sweetie," but looked terrible. She said he looked as if he might drop dead very soon.It is interesting, not only that there are so many expressions and combining forms featuring the word "dog" in our lexicography, but also that they are almost universally pejorative. A dog's trick, a dog's dinner, dog eat dog. Die like a dog, not a dog's chance. The list is long. I was dogged in my pursuit of Master, in the politest fashion possible. The OED has this entry for hound: "v.t. 4. Harass or persecute relentlessly." One might say I hounded the sanctuary for news of him and for my home check.I knew that because of their minimal body fat and peculiarities of metabolism, greyhounds do not tolerate anaesthesia well and the protocols for administering this medication are necessarily different than for dogs in general. Master was due to undergo a routine castration before I could expect to adopt him and he was so drastically thin, I worried he would die of anaesthetic. I rang the sanctuary often. I waited four weeks for my home check, during which time I not only hounded a contact from the Kerry rescue organisation, a woman who no longer had any say in the matter, for advice on how to expedite matters, but fussed inordinately in my quest for Master's necessary accoutrements, despite a vague anxiety I might be tempting fate. I began a search for the martingale collar I knew I must have due to the specifics of greyhound anatomy. The greyhound's neck is larger than his head, which means he needs a collar that he is unlikely to slip, once it is properly adjusted. And it must be fine, not to chafe the delicate skin. These are the requirements of the sighthound martingale, often with a narrower section between two brass D loops, which should almost but not quite meet behind the ears when drawn close. I remember finding it quite extraordinary to see so many sites with such elaborate collars and vestments. It seemed most certainly special to the breed. Why do greyhounds have such beautiful things? What moves people so to adorn them in this extravagant manner, I wondered. I thought of that scene from Fitzgerald, from The Great Gatsby, when Daisy Buchanan is shown Jay Gatsby's house and she weeps over all his English shirts in his dressing room. Daisy weeps. She says,"It makes me sad because I've never seen such—such beautiful shirts before."Before long, Master likewise had a wardrobe of singular depth and flourish.Master, you were a shooting star. Unparalleled for personal dash! And what a race to the finish! The metabolism is so quick in a greyhound, death struck like lightning. Greyhounds do most everything fast.*When Cécile Soyer, the oncologist at the Queen Mother Hospital, Royal Veterinary College, in Potters Bar, Hertfordshire, rang me for the third time on February 13 to impart the latest news, I listened until I could no longer hear and so I gave her a friend's number, as that friend had suggested to me in the course of that awful day, having anticipated I might lose control of my faculties. And then my friend rang again to tell me in the gentlest of tones that things were very bad indeed and there was nothing to be done and I must hurry back to Hertfordshire. I poured a glass of wine and stood in my duffel coat watching the clock for the time I should meet Nancy, my lovely Flemish friend who was to drive me for the second night running, coming to my aid both nights at a moment's notice. As did your illness, Master. Your illness and death came at a moment's notice. How you adored Nancy and her greyhound Mary, racing their way across Regent's Park whenever Nancy called your name! I watched the clock that Wednesday evening, February 13, and paced the floor and drank with difficulty, because my throat was closing and my jaws clattered uncontrollably, a sound of castanets. I had to hurry to Hertfordshire.In Hertford, Hereford and Hampshire, hurricanes hardly ever happen. Oh, but they do. Yes, they do.The popular and somewhat twee expression for a greyhound's passage from this world to the next is the crossing of the "Rainbow Bridge." It no doubt applies to the demise of other breeds, yet I heard it here first, in the greyhound community. It is sad and silly and wishful all at once and, at my most fanciful, I see the departed prancing there in the great beyond over the rainbow bridge. Stretching, play-bowing, doing zoomies, as is it is fondly known in greyhound-speak. Effecting a greyhound waltz, the greyhound terpsichorean.*June 12, 2011It was five weeks before I returned to the animal sanctuary in Woodrising, Norfolk to sign adoption papers and bring Jeffs Master back to London with me in the car my friend Lincoln rented for the purpose."GREAT looking dog!" he exclaimed. Lincoln beams with good nature and optimism at all times. Only the rain can dispirit him. And he meant it, great looking dog!"Yes, he is!" I said. "A bit thin at the moment. A bit—""Ahh! He'll be fine!"When Lincoln lifted that dung-smelling, scarred and scurfy bag of bones out of the car in my street in Camden Town some hours thereafter, Master had left a sea of scurf upon the thick mat we had laid in the back for him. The vehicle smelled like a farmyard. Master had done a lot of stress-panting and farting during that long car journey and insisted on wobbling precariously on his long legs for some time before finally lying down. We had a fairly extraordinary first night together, quite aside from the fact that recently retired greyhounds are wholly unused to houses.In greyhound vernacular, the prospective adoptee is described as looking for, not his "forever home" as the typical saying goes in animal rescue, but his forever sofa. The greyhound predilection for sofas is partly due to being accustomed to a raised, straw- or shredded newspaper-filled pallet in racing kennels, and partly due to his thin coat and skin and prominent anatomy. It is also due to an instinct for finer things no amount of hard knocks can eradicate. Though Jeffs Master arrived in Camden Town on June 12, 2011, un-housetrained and new to the business of staircases, it took him perhaps two hours to discover my sofa.And there, after a brief while, we developed the habit of reclining together to watch Jon Snow on the Channel 4 News most every evening and, perhaps once a week, to share a dozen soft-boiled quail eggs between us. In our ritual, I peel the eggs one by one and dip an end in celery salt, biting that half before offering the other to him. Master had a big thing for quail eggs.I proudly sent photographs of Master on my sofa at home, and of Master in a garden in Worcestershire in his first week or so, to my contact in Kerry. She was quite taken aback and asked for more, particularly of Master standing. She remarked that when I had mentioned his weight and poor coat in earlier correspondence, she had thought he might well have lost condition due to kennel stress, which can strike some hounds hard. She thanked me for the photos, "though my gods," she added, more than a little surprised he had been homed in such a state, "am I angered by his condition!"There are many reasons a shelter or charity can let a creature down. The shelter can be overstretched and overambitious and, as in this case, if it is not a dedicated greyhound rescue, where most hounds are to be found, the charity may simply be ill-equipped to cater for his more specialised needs. A greyhound is a singularity. I have been to a racing kennels and watched a greyhound pogo into the air repeatedly in his box to the vague distress of his kennel mate. I was staggered to see this, how high he could jump, straight as a rocket, and how long he persisted. I am told this is not unusual. I know of one other hound who went "kennel crazy" in this manner at career's end, still no doubt flying high on the protein-rich racing diet he was taken off too hastily. He incurred grave damage to the hip.O ye gods and little fishes, Master! But just look how you gleamed by autumn! And we had adventures, did we not?*There are three tall sash windows facing the close in the front room of my London flat. I had built the sort of flyscreen one sees quite commonly in Canada for one of my early Victorian sash windows out of strips of pine, fly screen mesh, Velcro, glue and small brass hinges and door furniture. The panels were window width and maybe 30 cm in height and, in summer, I would fit it beneath the raised sashes to enjoy the cool breezes while not simultaneously offering free room and board to all manner of winged things. I was quite pleased with my handiwork, but I shan't be using the screen ever again, because in Master's second month with me, I left him the run of the flat for the first time, thinking to minimise his separation anxiety by not restricting him to the hall, bedroom and bathroom, thus telegraphing my departure, and on that occasion he flew out of that sash window straight through the screen to follow me. I am told his scream was heard all down the street. I was barely ten minutes away when the accident occurred, alerted by a neighbour on my mobile, and I raced home to find Master all a-quiver, yet upright and miraculously intact, in a fearful lake of blood. I scooped up that 22 kg body and made for the Royal Veterinary College Animals' Hospital, prepared to stagger there with a bleeding greyhound in my arms as fast as humanly possible, but a passing car of local security officers, called Guardian Angels, arrested the traffic at the sight of me and ferried us to the RVC at breakneck pace.Some months later, this same pair of Angels stopped me in the Camden High Street I was on the point of crossing with Master. They had to introduce themselves because I did not recall their faces from that wild day when Master took to the sky, entering the world of flight. I embraced the community officers in the High Street. I would not forget their kindness.Guardian Angels, Master. Where were they in February 2013? Why didn't they come? I have a recurring dream these nights, one of many. In this one I kiss a stamp, a document, something, and it shrivels and curls, desiccating instantly. It flies to the air like ash.*In an imaginary trunk in an imaginary attic, along with a desiccating pile of imaginary photographs of Master's grandgreyfathers, there is also a photo documentary and a bundle of diaries recording the marvellous adventures of the twenty months and a day we enjoyed together. And now there is a letter I wrote to him in the aftermath of his death.Here is the letter.Twenty Months and a Day.Dear Master,I have so much to tell you and in no very particular order. Order is quite beyond me at the moment, which is why I rose very early this morning almost directly upon wakefulness to try and write you this letter. Writing is my chief instinct, my compulsion and my succour. Writing is my thing and might save me, which brings me to number one.1. You were my compulsion and my succour likewise, and saved me daily, yes, every single day. I loved you so much.2. Since I last held you, I've had a few hours of blessed semi-consciousness, call it sleep, crawling into bed out of sheer exhaustion, hoping to find you there in our most private place, but bed is desolate without you, and that's number two.3. I am wearing the same outer garments you collapsed against on Wednesday night 13 February 2013 at the Royal Veterinary College Queen Mother Hospital in Potters Bar, Hertfordshire. In that dreadful moment I thanked you for being in my life and for living with me. There are two dozen quail eggs at home I will find so difficult to eat without you, I said. Then you were gone. I do, in fact, regularly wear the same outer garments day after day. You were the one with the ever-changing bespoke wardrobe and that brings me to number three. You required no adornment, Master. You were so prepossessing, a hound of epic beauty. I never tired of taking in the sight of you. It was merely my fancy and pleasure to adorn you.4. My life is littered, so very suddenly, with small agonies, this obstacle course of pain. The sparkling sight of your bowls I polished with Astonish stainless steel cleaner in anticipation of your return. The Master coaster I just placed my long Nespresso on at 5 a.m. this morning, the one designed by my friend Susan in the style of ancient Greek pottery, designed for us specially, because she fell in love with you, too. The sepia screensaver of you on my MacBook Pro I opened for the first time since Wednesday afternoon. The goat-hair baby brush I felt against my skin as I reached for something in my bag yesterday, the one I carried everywhere so I might brush the dust from your body any time it should fall upon your lustrous self. The silver whistle I touched in my pocket as I fumbled for a tissue; your tooth mug; your Virginian Rebel Rooster stuffie toy, also a gift from Susan, the Virginian; your folded pyjamas. A hundred things, Master. A hundred and counting. The terrible empty Forever Sofa. Your paws not alongside mine wherever I step. I cannot fathom how you are no longer there. Oh, walk with me.5. My Canon Powershot S100 lies undisturbed in its leather case and I have not touched the camera function on my iPhone 5 since Tuesday night. On Wednesday night, it was, of course, unthinkable. Though I took thousands of photographs of you in our twenty months, they are merely a secondary impression, a rearrangement of light at one remove. Were my mind's eye so untrue.6.There are a great many messages from friends and acquaintances I have not been able to read yet for lack of courage and because I cannot clear my vision for any sufficient length of time. My eyes are veiled with tears.7. The shocking speed with which you were struck down by a rare and dark union of two vicious cancers in your very prime, one month shy of your fourth year, was a blessing. I grasp that now. The shocking speed was a blessing. And how brave you were in those last days, I grasp that too. Your heart was so strong, whispered Cécile the oncologist, as she helped you die.8. My own heart soared daily as I watched you play and do zoomies, and pant with merry exertion, and explore and flirt and beseech, stroll and wander with me, eat and drink, and charm without guile and go grrr with mild-mannered irritation, and disport yourself with such singular grace and elegance except when tripping up the stairs, falling out of bed, getting stuck in open doorways or bumping your head against my table.9. I wanted to be with you always, and take you everywhere I went, and it worried me deeply there might be places where that would not be possible, because not everyone in the world, strangely enough, has the sophistication to see we ought not to be apart. Not ever. I planned my life cheerfully with our togetherness in mind and now look what happened. You went somewhere I myself cannot follow, not yet. In a way, Master, my dove, my love, I can at last take you everywhere, absolutely everywhere. I require no permission. So, come on. Let's go. Walk with me.10. Sounds. The ringtone on my iPhone 5 sounds like a bell. The terrible calls that came, on Tuesday 12 and Wednesday 13 February 2013! My phone tolled like a bell, a death-knell. I'm expecting a further terrible call, this from a crematorium about a delivery of a plain box filled with ash, ash like the taste in my mouth, a taste of dust and ashes. That's not you, Master! It can't be you, never you! Emma, be polite. Accept the box.When that box comes, I'm going to walk it to Regent's Park. I'm going to place it in the big field and stand under your big tree and make a great sound of my own. I'll call your name and out you will leap to race my way at exhilarating speed with that marvellous light in your eyes and your mouth open in a greyhound smile and your paws in air as much as on ground, thundering brightly. Oh, what a sound!Master!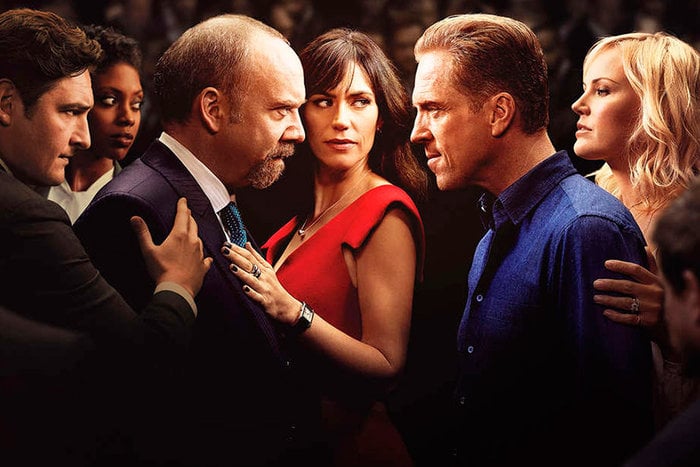 The screenwriter and co-creator of Billions on breaking into the industry, getting married young, and the genius of Garry Shandling.
"Listen, here's the thing. If you can't spot the sucker in your first half hour at the table, then you ARE the sucker," says Matt Damon as New York City card sharp Mike McDermott in Rounders. That line, which jumpstarts the film, ended up being a hell of a lede for screenwriter Brian Koppelman, who entered the silver screen by co-writing the legendary poker fable. In a way, Damon's opening dictum was prophetic. Hollywood unearths, uses, and discards screenwriters at an alarming rate. Here today, gone tomorrow. But Koppelman has had a keen eye for spotting the suckers since the inception of his career. As a result, he's still at the table, alive and kicking. A modern day Renaissance man, he's the creator of Showtime's drama Billions, which comes back for its second season this weekend, the host of Slate's podcast The Moment, and a sporadic director of feature films, including Knockaround Guys and Solitary Man. Sam Fragoso: Let's start with Rounders, which is one of my favorite movies of all time.Brian Koppelman: One night I walk into an underground poker club called the Mayfair Club in New York. I lost $750 that evening and when I walked out, it was 3:30 in the morning and I called Dave [Levine] and said, "I think I know the world we should write about." The way these people talk, the way these people express themselves, the fact that they live from sundown to sun up playing cards set up the story we wanted to tell. He came back with me the next night and agreed, and we just started hanging out at various Poker rooms in the city and reading every morning and writing and outlining our movie.Were you just completely intoxicated by this scene?Oh, yes. It was two years of playing cards almost every day. I would play a lot of poker out in (legal) Los Angeles clubs, and I was reading a bunch of books about it. But I walked into a club in New York and saw that there was this other component to it; it was people who cared enough to do this thing in a very grey area in regards to law that I really realized it was this whole world.What's fascinating about Rounders—and The Hustler—is that you treat playing cards as a serious discipline. It doesn't feel like Matt Damon is gambling in the movie. The Hustler is a great reference for us! But pool is always considered a game of skill, even if they're gambling, people can watch other people play pool and they understand that it's a game quite similar to golf in that it requires the physical component, and because you have to put that in practice. But luck plays a very small part once the actual game starts. I think you're right that in poker, many people before Rounders thought that the luck predominated it.So you're around these poker players for two years. Is there any part of you that almost gets wrapped up in playing cards rather than screenwriting?Well, then it did. Both things were dawning on me at the same time, really. Because I wasn't writing then; Dave had started writing, but I hadn't yet. They were intermingled things. Look, I'm still completely taken over how you're supposed to play Aces on the button, three handed games in a late stage tournament, I could think about that for hours. I mean, unfortunately, I'm not a world class poker player. My skills really are in how to tell the story of these things or how to dive in and try to understand the mindset of someone who's world class at that, or someone who's world class at investing or, world class at being a con-man. I watch someone play poker and can't fathom what it would feel like to be that in control of your state at a card table while crunching all those numbers and getting reads on everybody and understanding optimal play and when to deviate from optimal play and thinking about ranges, and all the stuff that these guys today are staggering. Yeah, man, I'm still completely captivated by it.Was it hard to leave behind?Oh yeah, but we wrote about it and we did it and I still played a lot of poker for a long time. The movie was originally a bomb in movie theaters, making $21 million. It didn't really become the thing until the DVD, and then it became a hit. The first year was interesting, because we knew the movie was a really good movie. It took a couple of years for the thing to really catch on to where it is today.In the first year, where that public response wasn't immediate, did you doubt your ability as a writer?There were a few reviews in places that mattered to us; and more than that, a few people in the poker world told us we got it right, and I knew that we had gotten it right. But also we had moved on. The weekend Rounders came out, we were already researching our next movie. We were in the middle of the country researching for Knockaround Guys. We moved forward because we had the sense that we better continue if we wanted to be people making stories. There are ups and downs in any career that is a show business career. There are times where you feel your work is in demand and there are times where you feel like nobody's interested. No matter the period of time in our careers, we would write a spec script. Whether that's Solitary Man or Billions. You take all those other questions out of it, because you're showing up and doing work whether someone's paying you to or not. And then you're just betting on the fact that if you do the work, and you do it really well, they'll finance it.You sound pretty healthy for a writer. I definitely eat too many bagels. You gotta understand: I'm [now fifty] years old, and I was thirty when we wrote Rounders, so I had the time to absorb these lessons and figure out the creative rituals to keep myself centered on doing the work. Plus, I married the right person. We have kids that we love, my life long best friend is my partner in what I do creatively and professionally. I've been able to set this all up in a way that helps with sanity, because there're a lot of different ways that this could go from when you first break into the movie or television business.Did you have problems with sanity before meeting your partner and having a kid?No! I was really lucky and married the right person at twenty-five and we had our first child before I even wrote Rounders. That was a huge blessing in my life.What was happening in your early twenties?I was in the music business. In college, I had discovered singer songwriter Tracy Chapman and made her first album. I was executive producer of that album, so I was an A&R person in the music business right up through when we wrote Rounders.Reservations about getting married that young? I had no reservations. A definite thing that I have is that I don't lie to myself and I'm able to recognize when things are real and not real, and when I met my wife, Amy, I just knew what that was, and I was like, "Oh, this is the person I want to spend the rest of my life with." The same way I could look at Tracy Chapman on a stage and know that she was better than anyone else playing music in that moment, even if it didn't seem like the music she was playing was the music people would buy. Or how I could walk into a card club and say, "Hmm, there's a movie here and here's why." I think it's a similar thing that allowed me to, when I met Amy, recognize that this was the right person I should get married to, and I should try to do this right now. I've made a series of decisions like that in my life, and for some reason, they've turned out to be right.So what room did you walk into to make Billions? Someone had sent us a book about the boiler room time during the '80s, like The Wolf of Wall Street thing, years ago, when we were making Ocean's Thirteen. And I remember us looking at that thing and saying, "You know what, this is not the next story in the financial world. The story is the hedge fund story." So I was living in Manhattan, and Dave was living in Greenwich. We were around all these people. Then, somehow, the US Attorney idea came to us, too, and we started thinking about the kind of unfettered power that US Attorneys have. To us it became clear these billionaires are like nation-states and these United States Attorneys are like kings, and it became something unexplored but worth exploring about the intersection of these people, about the influence that they wield and about the way that they live their lives.There's something primal about the battle in the show: greed versus justice. On one level they want justice, but I think Chuck Rhodes has some conflicting desires, and so does Bobby Axelrod. It's these forces against one another. The show also lets us see all these people manage their victims. You're looking at three kings managing their own kingdoms and then readying their kingdoms for war.In the writing, were you cautious about making sure the pendulum doesn't swing too much in one character's direction, either Bobby or Chuck?It was great to see people leaning one way, and watching the resolutions of episode 8, 9, or 10 [of the first season]. Watching people recalibrate their opinion of Axe and having to grapple with, Wait, what did he do exactly? How am I supposed to feel about him? I thought that I loved him and that the hedge fund guy was heroic, but, what?Do you feel like you're playing god when watching these reactions?[laughs] No, man, no! What's great about doing this is that you're telling these stories and you don't know what's going to land. That's the great thing about being someone who creates narrative fiction for screen. You don't know, but all you can do is follow your instincts, and when it lands the way you hope that it lands, it's incredibly rewarding. This experience of Billions has been the most rewarding that Dave and I have ever had creatively. That audiences would be okay with the fact that we don't say all hedge fund people are evil and all law enforcement people are good is amazing. It's great, to me, to make television in this era of the recap and Twitter. I love that we were able to finish the first season before the first episode aired. We were able to not be influenced by what anybody wrote because we locked the whole season.You engage pretty frequently on Twitter. It seemed to me where there's this real community and you really can see and feel what people are talking and thinking about. So, why wouldn't you be a part of that?That's definitely one side of it. You're not bothered by the toxicity of Twitter?When it's directed at me, it doesn't faze me. I hate it when it's directed at other people. I think if I were a woman, it would be almost impossible. Women are often targeted in a way that's incredibly vicious. If someone's trolling me, I'm not asking for trolls, it's not fun. I'm happy to answer questions from some people, I'm happy to try to help people.The positivity is refreshing.If you listen to my podcast, you know there're a hundred-plus hours of me and my guests talking about this kind of thing. I'm somebody who gets up and gets to do basically what I want. And I'm rewarded for it in all sorts of different ways. Why wouldn't I interact with the people who are engaging with the material and who are interested in what I'm interested in? I've talked a ton about it on my Vines, my podcast, and in stuff I've written on my blog, but I was a blocked writer until I was thirty. Until I walked into that club, until Dave and I said to each other we were going to do this, I was somebody who had a really hard time figuring out how to take these feelings that I had and make something out of it. So, if I'm able to help somebody else who wants to do their thing, why wouldn't I? I often think about Lester Bangs in Almost Famous and how he says, "Oh, I'm too busy to do whatever," and then he shows up and sits with the kid.How have people been engaging with the podcast? I get emails telling me that the podcast has helped them take a creative risk that they were too scared to take before. And podcasts take a lot of time. The financial rewards of a podcast are very, very slender. The podcast is truly something I do because I'm fascinated with talking to people, and the response is so consistently grateful. I'm always wondering whether I'll be able to continue it, and it's possible that I won't at some point. Because I won't ever phone them. It takes time to prepare and to think about what I want to talk to the guest about, and book the show. But it's becoming harder and harder to do.In thinking about the show, do you have certain episodes that stick out to you?This conversation that I had with Chuck Todd. He was really forthright and introspective, and human, and I loved that. I loved the conversation that I had with Jon Acuff, and there's so many. The one with Mario Batali. There've been many of these conversations. People really responded incredibly strong to the conversation I had with my wife, Amy Koppelman.The David Lipsky one was excellent.He's a really fascinating person and is incredibly well read, so we got to really talk about books. I could sit and talk about Murakami all day long. There's just not always the opportunity to do that.Is there a part of you that wants to be a novelist?In Billions I'm able to write about the stuff that I'm interested in. The great thing about writing characters like Axe and Chuck Rhoades is that I'm writing characters smarter than I am, and they can say anything. I never feel constrained, or, Ooh, I wish I could write a novel.Do you see yourself in the Billions characters?That's a hard question to answer. Everything you write has parts of you. But, no, there's nothing autobiographical in Billions. I'm more of a Metallica fan than the Replacements. I love Bob Dylan, and so does Chuck.Let's talk Garry Shandling. He was a big influence on you.If you asked me to name the five best television shows ever made, The Larry Sanders Show is on that list. In episode eleven [of the first season of Billions], two characters say, "Hey now!" We shot that [the December before Shandling died].When he passed, you wrote about how he a distinct point of view. Murakami, in his work, can locate himself and the spot from where he's looking. In the same way Michael Stipe did when he was in REM and the same way Bob Dylan does. All the stuff you do as an artist—learning about other art, reading, watching movies and theater, listening to music—you take all that in and reflect on it and think about it, read the newspapers, and follow what's going on in the world, I think you begin to form opinions. In creating the work, you're testing your theses about how the world works or how it should work, and you're examining it. It doesn't mean that the work itself makes a direct statement, but somehow, within the exploration, if you're being true as a creator of things, your point of view surfaces, and that's certainly true of Garry Shandling. And you can watch those first stand up slots on Letterman, and then you can watch the The Larry Sanders Show, and you understand the way that person saw the world.Does the testing ever stop?I don't know, probably not! Perspective and point of view is what separates hacks from artists.And are you on the artist side?[laughs] I'd never say that! Are you kidding me, man? I'm searching and trying really hard, but I'd never say that about myself.