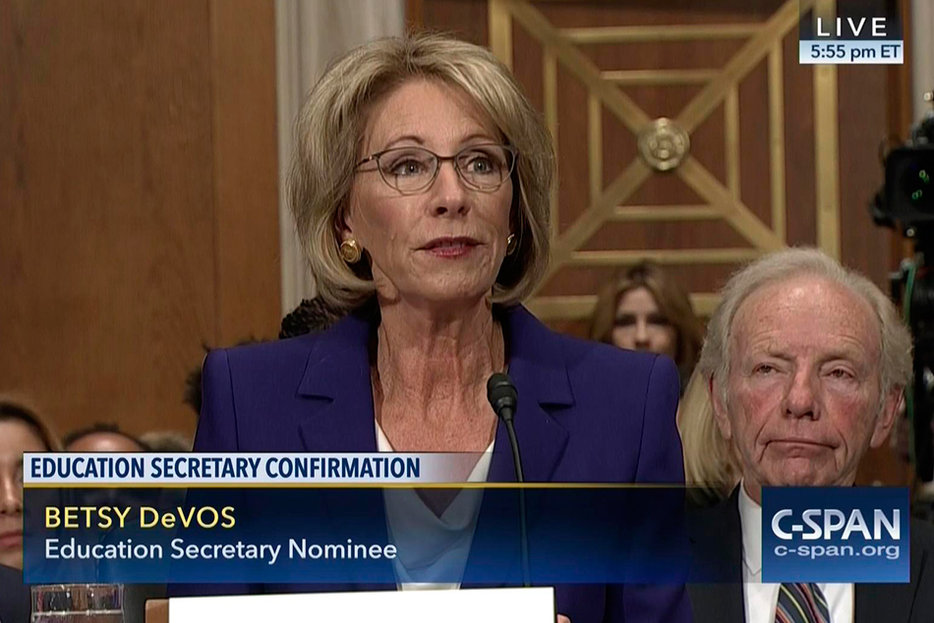 The DeVos family believes "patriotism and politics are inseparable from Christianity." I grew up in the same church as the education secretary: her flaws run deeper than religion.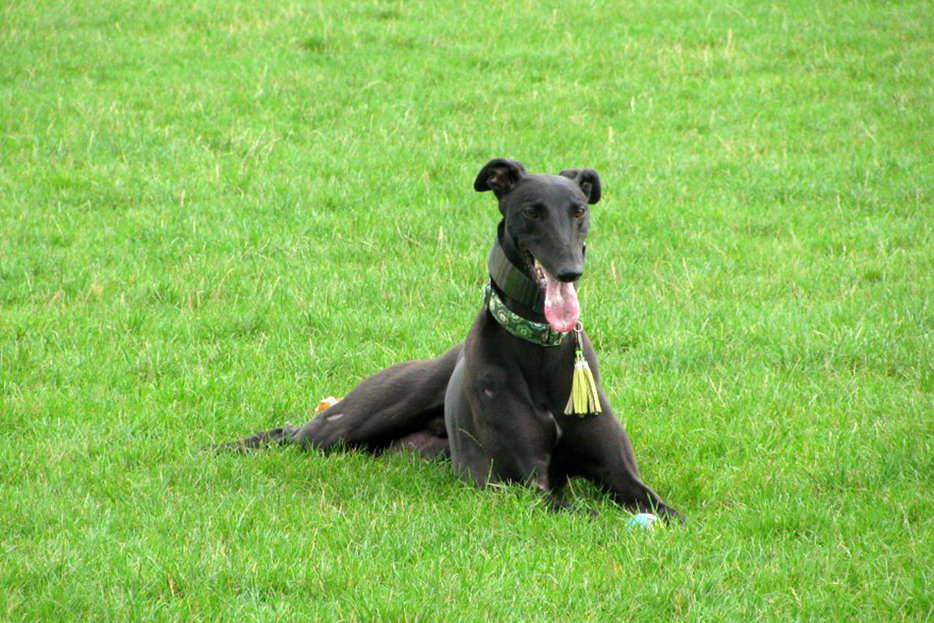 A requiem for a greyhound.
Speaking with the author of Frontier City about how downtown and the suburbs misunderstand each other, how the Fords anticipated Donald Trump, and the hills progressives choose to die on.
Latest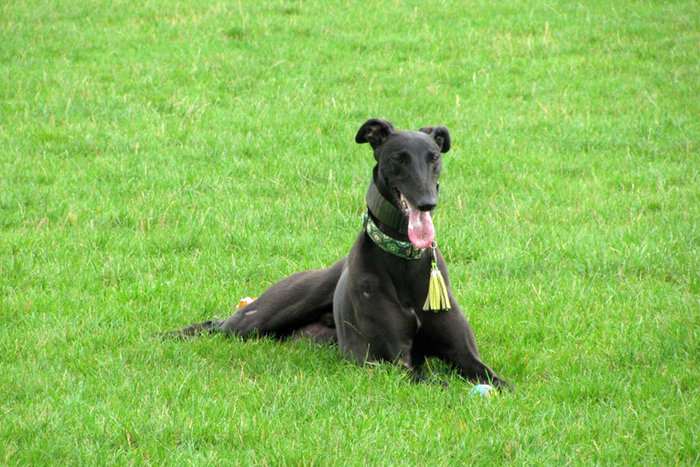 A requiem for a greyhound.
Dear Master,I have a picture in mind today of the first time you met Martha, my sister. I see you having a chin wag on my sofa on matters literary, artistic and culinary. I was just the parlour-maid at the time, drawing Nespressos from the machine. I know my place. You took to Martha immediately, remember? And we met on the doorstep, you and I having dawdled merrily on the way back from our afternoon walk in Regent's Park, in our North London neighbourhood, to spot her turning the corner of the Close a few paces ahead of us. I knew you'd get on famously, because you waggled your head in greeting and your tail swished through the air and you tossed your long head back and started up a greyhound roo, something you rarely do outdoors, and even more rarely upon first acquaintance. A greyhound roo is very musical, stirring, indeed, and I explained this to Martha, about the roo, how particular it is to the greyhound, how close to a wolf call and full of special information. I note that you roo for joy and in appraisal, and for those amongst my friends of whom you especially approve. You never roo for me, but we don't need such telegraphy. We have a language all our own.This memory puts me in mind of two things, Master. Seeing you and my sister on the sofa the day you met reminds me of the day we first met on a warm May afternoon in Norfolk not two years ago and, of course, it reminds me that I promised a piece of writing for an anthology book, which would be a dialogue, as I envisaged it, between your voice and mine. I was always your cheerful amanuensis. What a partnership it would be! What larks we would have! But you died, Master. Four weeks after I promised this piece, you died after an unexpected illness of lightning speed and violence. You were not yet four years old.What do I do now? Tell me what to do, please. Without you. I loved you so much. Where shall I begin?- Mine anatomy! Discourse upon mine anatomy!- Yes, Master. Good idea.*One of the most famous descriptions of the greyhound comes from the 1486 Boke of Seynt Albans, a book of monographs for the gentry on hunting, hawking and heraldry with a chapter on fishing added some ten years later. Call it The Field of the fifteenth century. In the Book of St Albans, Dame Juliana Berners wrote thatA Greyhound shold beHeeded lyke a snakeAnd neckyd lyke a drake,Backed lyke a beam,Syded lyke a bream,Footed lyke a catte,Taylld lyke a ratte.I first saw Master on the website pages of a greyhound rescue in County Kerry, Ireland. There were several photographs, one with him looking straight to camera in a racing yard, on the end of a rope, a tight leather "fishtail" collar round his neck and a rusty water bucket at his feet. And there were several in profile, mugshots. I was captivated on the instant.The nose. Aquiline, Roman.I was drawn to his name, Master (racing name: Jeffs Master), and his sheer blackness. I did not know at the time that black hounds and male hounds tend to linger longest in rescue. The racing world abounds with the offspring of Master's grandfather Top Honcho and great-grandfather Head Honcho, both famous Australian champions, both black and both epic stud dogs, their sperm frozen for posterity in a spirit of hopeful and ambitious breeding. Not all the Honcho descendants are black, of course. And not all are good at racing. Jeffs Master wasn't. He ran two trials, winning one, and five races at Tralee and Galway stadiums, taking second, fifth and six places in an undistinguished grade. According to the race comments, he had, variously, EvCh (every chance), was SlAw (slow away) QAw (quick away), set the EP (early pace), and Blk (baulked). He was Crd (crowded) several times. He finished sixth in his final race despite running on the inside. Losses and wins are gauged by tenths of a second.It is interesting that black in a greyhound should be deemed unfashionable today when, from the time of the Medieval Forest Laws, unbroken colours were always favoured by the nobility for whom greyhound ownership was a special preserve. A blue, fawn or black greyhound is so easy to see. Brindle colours may well have been bred into the hound in an effort at camouflage, because greyhound-ownership had been outlawed for commoners in the early eleventh century, a law that endured for hundreds of years. Master evoked one of the two solidly coloured female hounds, one black and one blue, in the famous portrait of "Rolla and Portia" painted by the Swiss artist Jacques Laurent Agasse in 1805.Agasse (1767-1849) grew up happy and wealthy, spending much of his time in the family stables and kennels in town and country, and drawing pictures of animals copied from volumes of Natural History. His father sent him to art school in Geneva before Jacques Laurent furthered his study of animal anatomy at a veterinary school in Paris, after which he returned home, where he met the aesthete and corinthian George Pitt, Lord Rivers. He painted a portrait of the Englishman's dear departed dog, which pleased Lord Rivers immensely, and Agasse was eventually persuaded to follow his patron to England. Here, Agasse was in his element, achieving handsome landscapes and refined portraits of horse and hound for the predilection of the gentry. Jacques Laurent is buried in St John's Wood.He must have enjoyed the London Zoo, Master, which we skirted nearly every day. He surely loved the zoo and, what with being a favourite of the nobility, I daresay he was granted special access by Fellows of the Zoological Society. I daresay his spirit wanders there still and he saw you, Master. He admired your comportment and elegant anatomy and was reminded of Rolla and Portia. The prepossessing black greyhound in his painting could be your grandgreymother.Master! Your silken coat! How it came to shine, to gleam. To shimmer, at times, with iridescence.*The Regent's Park.Regent's Park became our second home, our reward at the end of my writing day. The first time I let Master off lead was by mistake. In early days, I attached an equestrian lunge line to his lead and worked on recall for short spells as he learned his name. In the racing life, a hound will almost never be addressed by name or looked in the eye. One day, on his regular lead in the central playing field in Regent's Park, Master began to spin and dance for sheer joy and I dropped the lead for fear of hurting his neck as he sprang forth. He ran in beauty with a greyhound grin on his face, speeding in grand laps round and round my startled self, but when I whistled once, then called his name, he galloped my way to stop at my feet, ears pricked and eyes like sparklers. This was his first zoomie, an impromptu of dazzling style, and unforgettable.Your zoomies, Master, were an ode! An incarnation. I laughed open-throated to see you, became aware of my heart in all its parts and functions, the circuitry and oscillations, the vital coursing of blood.Day after day we wandered the park, strolling the avenues and sniffing the blooms and doing zoomies in the fields, drinking from the fountain, resting in the shade of his favourite tree, a London plane by the Broad Walk off Gloucester Gate. We watched the ducks and geese and heron in the wetlands and scouted for ogres on the Long Bridge known to us as "Troll Bridge" for Master's strange wariness there, bewildered as he was by the sound of roosting pigeons on arch and truss beneath the beams. And I fancied we were shadowed by a crow. He followed us everywhere, often at several paces. I named him Misha of the KGB. What adventures we had, Master, in these our bucolic hours, our paradisiacal days!I see you everywhere.*There are spirits everywhere. No, that is not quite true. It is safer to suggest that certain people, certain creatures, are so very singular they simply raise the dust. They are templates and touchstones for their perfection of form, for their personality. They are just a little closer to the gods. Master was a head-turner, an eye-catcher, his presence was moving, fetching. One had to gawp. And when we bestrode Regent's Park or walked on moor and seashore, I swear I could see the spirit of his antecedents in the broad afternoon! I took many photographs. Sometimes they appeared there, his ancestors. I drained the colour from photos, I applied a vignetting and lo, there surely was Master's grandgreyfather bestriding Regent's Park or the Yorkshire moors, or looking out to sea! To look at Master closely was to see history, to see into the past and forwards again, to all there might be to come. I saw so very far. He made me see so very far.*Heirlooms and legacies.Master's forefathers were not competitive racers until the early twentieth century. Chasing an artificial lure round an oval course for a wagering public did not begin as a sport until the first track opened in California in 1919. The first meet in Britain was held at the now notorious Belle Vue Stadium, Manchester, in 1926. Greyhound coursing, a sighthound sport not exclusive to greyhounds, and involving pursuit of the live hare, has a much longer history, and is originally a noble pastime as old as Ancient Greece. In its modern competitive form, open coursing took shape in England with The National Coursing Club forming in the mid nineteenth century to regulate an increasingly popular sport that declined, however, with the advent of greyhound racing. Coursing is now illegal in the UK, though closed coursing still thrives in Ireland, that land of dreamers and inveterate gamblers.It is without doubt in a greyhound's genetic makeup to run. That is his heritage. It is in his blood to run, but not always torace. It is exhilarating to watch a greyhound run and I can understand the instinct to harness that talent for sport. It's what we do. We do war and we do sport and we enlist the services of beasts in both fields. We do war and sport very well, but not grace. We do not do grace very well, and regardless of the arguments for or against greyhound racing, it behooves us to remember the hound never chose to race or course for money in an organised fashion or to be bred almost entirely for such purposes. The power of choice does not necessarily dignify man over beast, so it behooves us further to remember that the greyhound cannot influence the conditions in which his career is conducted, he cannot quit of his own volition, but only when gainfully retired, or retired injured beyond further capacity, or dumped, destroyed, and failed. This is where I came in—when a racer failed. Here is where I tried to show a little grace and take responsibility for the often sorry consequences of man's decision to assign the noble greyhound a new job description, a new reason for being, thus turning the consort of princes into a sporting machine. Master was a failed racer. He needed rescue.*Rescue Remedies.Dear Master,Everything hurts. I am finding it so hard to sleep. The moment I close my eyes I see terrible things, I see your last moments. My eyes burn by day and I am coming out in inflammations and chilblains and fiery rashes. I am having silly accidents in the kitchen due to fatigue and carelessness. Friends send me advice and ointments and dietary recommendations. The Neosporin +pain relief ointment "soothes painful cuts and provides temporary relief from pain." That's good. I thought I might spread it around the heart region and across the lobes of my brain. Someone suggested I dose myself with Bach's Rescue Remedy. This is a natural dilution of five flowers—Rock rose, Impatiens, Cherry plum, Star of Bethlehem and Clematis in a 50:50 mix of water and brandy. It is a "vibrational" or "energetic" medicine for the healing of depression, insomnia, stress. For the spiritual crisis in a person. Well, well. Spirits again. Rescue Remedy has never worked for me and frankly, for not a great deal more than the roundabout £10 I require to procure myself a scant 20 ml of it, I can purchase a bottle of bison grass Zubrowka vodka, which surely has tremendous naturopathic properties due to its infusion of bison grass—or "holy grass"—an aromatic comestible favoured by the sole remaining wild bison herd in Europe, grazing in the primeval lowland forest of Northeastern Poland. It did make me smile, though, as I toyed with that tiny dropper bottle of vibrational medicine at the pharmacy. It made me think, I was it, Master, wasn't I? I was your rescue remedy in May 2011 when I met you, and five weeks later when I finally took you home. For the kennel stress you were suffering. For the possibility of euthanasia pending.*The average age of the "retired" racer is two and a half years. Master was almost two years old when he came into rescue in Ireland on February 20, 2011, shortly after which I saw the photograph taken in the racing kennel yard on the Kerry Greyhound Connection website. He looks scared in the photograph. The profile notes told me Master had run seven races and that he displayed a fine temperament, such as they knew it thus far.But, oh what a prepossessing head!I was struck by the greyhound-long muzzle with a slight Borzoi bend, a nose described in his short biography as "Roman." His Roman nose, it read, lent him a "regal" air. And that is true, it really did. I studied all the notes, all the snapshots of other hounds seeking homes, and kept returning to Master. The last picture in the sequence of photographs taken in late February 2011 upon Master's official retirement is also the one on his pedigree page on the Greyhound Breeding and Racing Database, the one showing him in the kennel yard in an uneasy stance, with fear and uncertainty in the eyes. Notwithstanding the fear and uncertainty, he is seen in relatively good condition, quite unlike the hound I met in Norfolk on May 7.Jeffs Master, I learned in the spring of 2011, had been shipped from County Kerry to a support branch in Cromer, Norfolk, and then on to an animal sanctuary in Woodrising, Norfolk, to make room for an emergency influx of rescued racers. When I rang the animal sanctuary they told me he had been moved to a local kennels, but when I rang the local kennels to arrange a meeting, he was no longer there, but back at the sanctuary. Apparently, he suffered badly from stress at the kennels and had acquired bleeding sores. Apparently, he refused to lie on anything soft. And, I was told, he was a little underweight.*What a piece of work is a greyhound!A greyhound's coat is short and his skin very thin with no subcutaneous layer to speak of, making him particularly prone to lacerations and even de-gloving. The greyhound heart is larger than in other breeds of dog and his blood work significantly different, the red blood cell count noticeably higher and more concentrated, with his cardiac output increasing fivefold in the course of a race when he is capable of pumping his entire bodyweight in blood in the space of a minute. Only the cheetah accelerates faster. A greyhound can reach a speed of roughly 70 km/h in 30 metres or six strides, at his constant stride frequency of 3.5 strides per second using a rotary gallop with two flight phases—that is to say, limbs extended and limbs gathered, and all four of his paws leaving the ground twice in one running cycle.Greyhounds tend to be raced underweight. They develop a thicker undercoat, known as a "kennel coat," to withstand the cold and often have bald patches (Bald Thigh Syndrome) due to cage-rub, hard surfaces, cold, diet and metabolic conditions such as hypothyroidism, amongst other possibilities. Alopecia can come and go. Though there is some dispute, and certainly great variation in quality, where the racing diet is concerned, it is fair to assume much of what is fed is moist and not exactly conducive to dental health. The diet is high in protein and a hound coming off such a regime when retired can be a little wound up. A bit "keen."Jeffs Master raced at a weight of 28.5 to 29.5 kg. He had attenuated to a ghastly 22 kg when I first beheld him, a bag of bones with bleeding lacerations on rump and shoulder and a kennel coat heavy with scurf and dull as dust. His thighs were not bald, but the hair was sparse there and he had obvious muscle wastage. His young teeth were encrusted with yellow plaque, his ears greasy and he smelled of warm dung. Yet he was alert and merry upon greeting. I was allowed to see him briefly without his muzzle and he lapped me once on the chin as I crouched, a nervy darting lick, much as a child plays with a flame. I found him beautiful.Master! Someone wrote this on your Greyhound Data page: "Sadly deceased Feb 2013—the most loved dog in all of England."*My good friend Dr. Diana Weinhold drove me to Norfolk. She is a professor of Economics at the LSE and highly articulate, with a rigorous mind and a marked lack of sentimentality. She also has a lifelong experience of dogs. We walked Master round the paddock where he greeted an amazing bestiary with perfect affability: feral cats, llamas, horses, white peacocks, goats and, finally, a row of keyed-up dogs (not greyhounds) behind kennel bars who roared at him as he passed. He was enchanting. I asked the sanctuary to reserve him for me, pending a home check, and on the drive home to London, Diana remarked, not without compassion, that Master was clearly a "sweetie," but looked terrible. She said he looked as if he might drop dead very soon.It is interesting, not only that there are so many expressions and combining forms featuring the word "dog" in our lexicography, but also that they are almost universally pejorative. A dog's trick, a dog's dinner, dog eat dog. Die like a dog, not a dog's chance. The list is long. I was dogged in my pursuit of Master, in the politest fashion possible. The OED has this entry for hound: "v.t. 4. Harass or persecute relentlessly." One might say I hounded the sanctuary for news of him and for my home check.I knew that because of their minimal body fat and peculiarities of metabolism, greyhounds do not tolerate anaesthesia well and the protocols for administering this medication are necessarily different than for dogs in general. Master was due to undergo a routine castration before I could expect to adopt him and he was so drastically thin, I worried he would die of anaesthetic. I rang the sanctuary often. I waited four weeks for my home check, during which time I not only hounded a contact from the Kerry rescue organisation, a woman who no longer had any say in the matter, for advice on how to expedite matters, but fussed inordinately in my quest for Master's necessary accoutrements, despite a vague anxiety I might be tempting fate. I began a search for the martingale collar I knew I must have due to the specifics of greyhound anatomy. The greyhound's neck is larger than his head, which means he needs a collar that he is unlikely to slip, once it is properly adjusted. And it must be fine, not to chafe the delicate skin. These are the requirements of the sighthound martingale, often with a narrower section between two brass D loops, which should almost but not quite meet behind the ears when drawn close. I remember finding it quite extraordinary to see so many sites with such elaborate collars and vestments. It seemed most certainly special to the breed. Why do greyhounds have such beautiful things? What moves people so to adorn them in this extravagant manner, I wondered. I thought of that scene from Fitzgerald, from The Great Gatsby, when Daisy Buchanan is shown Jay Gatsby's house and she weeps over all his English shirts in his dressing room. Daisy weeps. She says,"It makes me sad because I've never seen such—such beautiful shirts before."Before long, Master likewise had a wardrobe of singular depth and flourish.Master, you were a shooting star. Unparalleled for personal dash! And what a race to the finish! The metabolism is so quick in a greyhound, death struck like lightning. Greyhounds do most everything fast.*When Cécile Soyer, the oncologist at the Queen Mother Hospital, Royal Veterinary College, in Potters Bar, Hertfordshire, rang me for the third time on February 13 to impart the latest news, I listened until I could no longer hear and so I gave her a friend's number, as that friend had suggested to me in the course of that awful day, having anticipated I might lose control of my faculties. And then my friend rang again to tell me in the gentlest of tones that things were very bad indeed and there was nothing to be done and I must hurry back to Hertfordshire. I poured a glass of wine and stood in my duffel coat watching the clock for the time I should meet Nancy, my lovely Flemish friend who was to drive me for the second night running, coming to my aid both nights at a moment's notice. As did your illness, Master. Your illness and death came at a moment's notice. How you adored Nancy and her greyhound Mary, racing their way across Regent's Park whenever Nancy called your name! I watched the clock that Wednesday evening, February 13, and paced the floor and drank with difficulty, because my throat was closing and my jaws clattered uncontrollably, a sound of castanets. I had to hurry to Hertfordshire.In Hertford, Hereford and Hampshire, hurricanes hardly ever happen. Oh, but they do. Yes, they do.The popular and somewhat twee expression for a greyhound's passage from this world to the next is the crossing of the "Rainbow Bridge." It no doubt applies to the demise of other breeds, yet I heard it here first, in the greyhound community. It is sad and silly and wishful all at once and, at my most fanciful, I see the departed prancing there in the great beyond over the rainbow bridge. Stretching, play-bowing, doing zoomies, as is it is fondly known in greyhound-speak. Effecting a greyhound waltz, the greyhound terpsichorean.*June 12, 2011It was five weeks before I returned to the animal sanctuary in Woodrising, Norfolk to sign adoption papers and bring Jeffs Master back to London with me in the car my friend Lincoln rented for the purpose."GREAT looking dog!" he exclaimed. Lincoln beams with good nature and optimism at all times. Only the rain can dispirit him. And he meant it, great looking dog!"Yes, he is!" I said. "A bit thin at the moment. A bit—""Ahh! He'll be fine!"When Lincoln lifted that dung-smelling, scarred and scurfy bag of bones out of the car in my street in Camden Town some hours thereafter, Master had left a sea of scurf upon the thick mat we had laid in the back for him. The vehicle smelled like a farmyard. Master had done a lot of stress-panting and farting during that long car journey and insisted on wobbling precariously on his long legs for some time before finally lying down. We had a fairly extraordinary first night together, quite aside from the fact that recently retired greyhounds are wholly unused to houses.In greyhound vernacular, the prospective adoptee is described as looking for, not his "forever home" as the typical saying goes in animal rescue, but his forever sofa. The greyhound predilection for sofas is partly due to being accustomed to a raised, straw- or shredded newspaper-filled pallet in racing kennels, and partly due to his thin coat and skin and prominent anatomy. It is also due to an instinct for finer things no amount of hard knocks can eradicate. Though Jeffs Master arrived in Camden Town on June 12, 2011, un-housetrained and new to the business of staircases, it took him perhaps two hours to discover my sofa.And there, after a brief while, we developed the habit of reclining together to watch Jon Snow on the Channel 4 News most every evening and, perhaps once a week, to share a dozen soft-boiled quail eggs between us. In our ritual, I peel the eggs one by one and dip an end in celery salt, biting that half before offering the other to him. Master had a big thing for quail eggs.I proudly sent photographs of Master on my sofa at home, and of Master in a garden in Worcestershire in his first week or so, to my contact in Kerry. She was quite taken aback and asked for more, particularly of Master standing. She remarked that when I had mentioned his weight and poor coat in earlier correspondence, she had thought he might well have lost condition due to kennel stress, which can strike some hounds hard. She thanked me for the photos, "though my gods," she added, more than a little surprised he had been homed in such a state, "am I angered by his condition!"There are many reasons a shelter or charity can let a creature down. The shelter can be overstretched and overambitious and, as in this case, if it is not a dedicated greyhound rescue, where most hounds are to be found, the charity may simply be ill-equipped to cater for his more specialised needs. A greyhound is a singularity. I have been to a racing kennels and watched a greyhound pogo into the air repeatedly in his box to the vague distress of his kennel mate. I was staggered to see this, how high he could jump, straight as a rocket, and how long he persisted. I am told this is not unusual. I know of one other hound who went "kennel crazy" in this manner at career's end, still no doubt flying high on the protein-rich racing diet he was taken off too hastily. He incurred grave damage to the hip.O ye gods and little fishes, Master! But just look how you gleamed by autumn! And we had adventures, did we not?*There are three tall sash windows facing the close in the front room of my London flat. I had built the sort of flyscreen one sees quite commonly in Canada for one of my early Victorian sash windows out of strips of pine, fly screen mesh, Velcro, glue and small brass hinges and door furniture. The panels were window width and maybe 30 cm in height and, in summer, I would fit it beneath the raised sashes to enjoy the cool breezes while not simultaneously offering free room and board to all manner of winged things. I was quite pleased with my handiwork, but I shan't be using the screen ever again, because in Master's second month with me, I left him the run of the flat for the first time, thinking to minimise his separation anxiety by not restricting him to the hall, bedroom and bathroom, thus telegraphing my departure, and on that occasion he flew out of that sash window straight through the screen to follow me. I am told his scream was heard all down the street. I was barely ten minutes away when the accident occurred, alerted by a neighbour on my mobile, and I raced home to find Master all a-quiver, yet upright and miraculously intact, in a fearful lake of blood. I scooped up that 22 kg body and made for the Royal Veterinary College Animals' Hospital, prepared to stagger there with a bleeding greyhound in my arms as fast as humanly possible, but a passing car of local security officers, called Guardian Angels, arrested the traffic at the sight of me and ferried us to the RVC at breakneck pace.Some months later, this same pair of Angels stopped me in the Camden High Street I was on the point of crossing with Master. They had to introduce themselves because I did not recall their faces from that wild day when Master took to the sky, entering the world of flight. I embraced the community officers in the High Street. I would not forget their kindness.Guardian Angels, Master. Where were they in February 2013? Why didn't they come? I have a recurring dream these nights, one of many. In this one I kiss a stamp, a document, something, and it shrivels and curls, desiccating instantly. It flies to the air like ash.*In an imaginary trunk in an imaginary attic, along with a desiccating pile of imaginary photographs of Master's grandgreyfathers, there is also a photo documentary and a bundle of diaries recording the marvellous adventures of the twenty months and a day we enjoyed together. And now there is a letter I wrote to him in the aftermath of his death.Here is the letter.Twenty Months and a Day.Dear Master,I have so much to tell you and in no very particular order. Order is quite beyond me at the moment, which is why I rose very early this morning almost directly upon wakefulness to try and write you this letter. Writing is my chief instinct, my compulsion and my succour. Writing is my thing and might save me, which brings me to number one.1. You were my compulsion and my succour likewise, and saved me daily, yes, every single day. I loved you so much.2. Since I last held you, I've had a few hours of blessed semi-consciousness, call it sleep, crawling into bed out of sheer exhaustion, hoping to find you there in our most private place, but bed is desolate without you, and that's number two.3. I am wearing the same outer garments you collapsed against on Wednesday night 13 February 2013 at the Royal Veterinary College Queen Mother Hospital in Potters Bar, Hertfordshire. In that dreadful moment I thanked you for being in my life and for living with me. There are two dozen quail eggs at home I will find so difficult to eat without you, I said. Then you were gone. I do, in fact, regularly wear the same outer garments day after day. You were the one with the ever-changing bespoke wardrobe and that brings me to number three. You required no adornment, Master. You were so prepossessing, a hound of epic beauty. I never tired of taking in the sight of you. It was merely my fancy and pleasure to adorn you.4. My life is littered, so very suddenly, with small agonies, this obstacle course of pain. The sparkling sight of your bowls I polished with Astonish stainless steel cleaner in anticipation of your return. The Master coaster I just placed my long Nespresso on at 5 a.m. this morning, the one designed by my friend Susan in the style of ancient Greek pottery, designed for us specially, because she fell in love with you, too. The sepia screensaver of you on my MacBook Pro I opened for the first time since Wednesday afternoon. The goat-hair baby brush I felt against my skin as I reached for something in my bag yesterday, the one I carried everywhere so I might brush the dust from your body any time it should fall upon your lustrous self. The silver whistle I touched in my pocket as I fumbled for a tissue; your tooth mug; your Virginian Rebel Rooster stuffie toy, also a gift from Susan, the Virginian; your folded pyjamas. A hundred things, Master. A hundred and counting. The terrible empty Forever Sofa. Your paws not alongside mine wherever I step. I cannot fathom how you are no longer there. Oh, walk with me.5. My Canon Powershot S100 lies undisturbed in its leather case and I have not touched the camera function on my iPhone 5 since Tuesday night. On Wednesday night, it was, of course, unthinkable. Though I took thousands of photographs of you in our twenty months, they are merely a secondary impression, a rearrangement of light at one remove. Were my mind's eye so untrue.6.There are a great many messages from friends and acquaintances I have not been able to read yet for lack of courage and because I cannot clear my vision for any sufficient length of time. My eyes are veiled with tears.7. The shocking speed with which you were struck down by a rare and dark union of two vicious cancers in your very prime, one month shy of your fourth year, was a blessing. I grasp that now. The shocking speed was a blessing. And how brave you were in those last days, I grasp that too. Your heart was so strong, whispered Cécile the oncologist, as she helped you die.8. My own heart soared daily as I watched you play and do zoomies, and pant with merry exertion, and explore and flirt and beseech, stroll and wander with me, eat and drink, and charm without guile and go grrr with mild-mannered irritation, and disport yourself with such singular grace and elegance except when tripping up the stairs, falling out of bed, getting stuck in open doorways or bumping your head against my table.9. I wanted to be with you always, and take you everywhere I went, and it worried me deeply there might be places where that would not be possible, because not everyone in the world, strangely enough, has the sophistication to see we ought not to be apart. Not ever. I planned my life cheerfully with our togetherness in mind and now look what happened. You went somewhere I myself cannot follow, not yet. In a way, Master, my dove, my love, I can at last take you everywhere, absolutely everywhere. I require no permission. So, come on. Let's go. Walk with me.10. Sounds. The ringtone on my iPhone 5 sounds like a bell. The terrible calls that came, on Tuesday 12 and Wednesday 13 February 2013! My phone tolled like a bell, a death-knell. I'm expecting a further terrible call, this from a crematorium about a delivery of a plain box filled with ash, ash like the taste in my mouth, a taste of dust and ashes. That's not you, Master! It can't be you, never you! Emma, be polite. Accept the box.When that box comes, I'm going to walk it to Regent's Park. I'm going to place it in the big field and stand under your big tree and make a great sound of my own. I'll call your name and out you will leap to race my way at exhilarating speed with that marvellous light in your eyes and your mouth open in a greyhound smile and your paws in air as much as on ground, thundering brightly. Oh, what a sound!Master!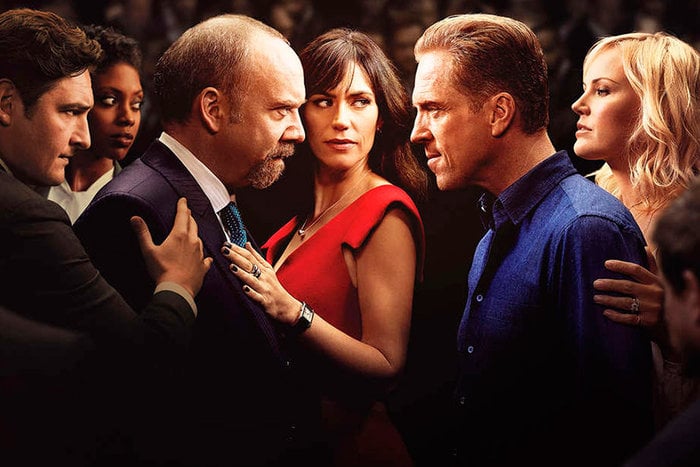 The screenwriter and co-creator of Billions on breaking into the industry, getting married young, and the genius of Garry Shandling.
"Listen, here's the thing. If you can't spot the sucker in your first half hour at the table, then you ARE the sucker," says Matt Damon as New York City card sharp Mike McDermott in Rounders. That line, which jumpstarts the film, ended up being a hell of a lede for screenwriter Brian Koppelman, who entered the silver screen by co-writing the legendary poker fable. In a way, Damon's opening dictum was prophetic. Hollywood unearths, uses, and discards screenwriters at an alarming rate. Here today, gone tomorrow. But Koppelman has had a keen eye for spotting the suckers since the inception of his career. As a result, he's still at the table, alive and kicking. A modern day Renaissance man, he's the creator of Showtime's drama Billions, which comes back for its second season this weekend, the host of Slate's podcast The Moment, and a sporadic director of feature films, including Knockaround Guys and Solitary Man. Sam Fragoso: Let's start with Rounders, which is one of my favorite movies of all time.Brian Koppelman: One night I walk into an underground poker club called the Mayfair Club in New York. I lost $750 that evening and when I walked out, it was 3:30 in the morning and I called Dave [Levine] and said, "I think I know the world we should write about." The way these people talk, the way these people express themselves, the fact that they live from sundown to sun up playing cards set up the story we wanted to tell. He came back with me the next night and agreed, and we just started hanging out at various Poker rooms in the city and reading every morning and writing and outlining our movie.Were you just completely intoxicated by this scene?Oh, yes. It was two years of playing cards almost every day. I would play a lot of poker out in (legal) Los Angeles clubs, and I was reading a bunch of books about it. But I walked into a club in New York and saw that there was this other component to it; it was people who cared enough to do this thing in a very grey area in regards to law that I really realized it was this whole world.What's fascinating about Rounders—and The Hustler—is that you treat playing cards as a serious discipline. It doesn't feel like Matt Damon is gambling in the movie. The Hustler is a great reference for us! But pool is always considered a game of skill, even if they're gambling, people can watch other people play pool and they understand that it's a game quite similar to golf in that it requires the physical component, and because you have to put that in practice. But luck plays a very small part once the actual game starts. I think you're right that in poker, many people before Rounders thought that the luck predominated it.So you're around these poker players for two years. Is there any part of you that almost gets wrapped up in playing cards rather than screenwriting?Well, then it did. Both things were dawning on me at the same time, really. Because I wasn't writing then; Dave had started writing, but I hadn't yet. They were intermingled things. Look, I'm still completely taken over how you're supposed to play Aces on the button, three handed games in a late stage tournament, I could think about that for hours. I mean, unfortunately, I'm not a world class poker player. My skills really are in how to tell the story of these things or how to dive in and try to understand the mindset of someone who's world class at that, or someone who's world class at investing or, world class at being a con-man. I watch someone play poker and can't fathom what it would feel like to be that in control of your state at a card table while crunching all those numbers and getting reads on everybody and understanding optimal play and when to deviate from optimal play and thinking about ranges, and all the stuff that these guys today are staggering. Yeah, man, I'm still completely captivated by it.Was it hard to leave behind?Oh yeah, but we wrote about it and we did it and I still played a lot of poker for a long time. The movie was originally a bomb in movie theaters, making $21 million. It didn't really become the thing until the DVD, and then it became a hit. The first year was interesting, because we knew the movie was a really good movie. It took a couple of years for the thing to really catch on to where it is today.In the first year, where that public response wasn't immediate, did you doubt your ability as a writer?There were a few reviews in places that mattered to us; and more than that, a few people in the poker world told us we got it right, and I knew that we had gotten it right. But also we had moved on. The weekend Rounders came out, we were already researching our next movie. We were in the middle of the country researching for Knockaround Guys. We moved forward because we had the sense that we better continue if we wanted to be people making stories. There are ups and downs in any career that is a show business career. There are times where you feel your work is in demand and there are times where you feel like nobody's interested. No matter the period of time in our careers, we would write a spec script. Whether that's Solitary Man or Billions. You take all those other questions out of it, because you're showing up and doing work whether someone's paying you to or not. And then you're just betting on the fact that if you do the work, and you do it really well, they'll finance it.You sound pretty healthy for a writer. I definitely eat too many bagels. You gotta understand: I'm [now fifty] years old, and I was thirty when we wrote Rounders, so I had the time to absorb these lessons and figure out the creative rituals to keep myself centered on doing the work. Plus, I married the right person. We have kids that we love, my life long best friend is my partner in what I do creatively and professionally. I've been able to set this all up in a way that helps with sanity, because there're a lot of different ways that this could go from when you first break into the movie or television business.Did you have problems with sanity before meeting your partner and having a kid?No! I was really lucky and married the right person at twenty-five and we had our first child before I even wrote Rounders. That was a huge blessing in my life.What was happening in your early twenties?I was in the music business. In college, I had discovered singer songwriter Tracy Chapman and made her first album. I was executive producer of that album, so I was an A&R person in the music business right up through when we wrote Rounders.Reservations about getting married that young? I had no reservations. A definite thing that I have is that I don't lie to myself and I'm able to recognize when things are real and not real, and when I met my wife, Amy, I just knew what that was, and I was like, "Oh, this is the person I want to spend the rest of my life with." The same way I could look at Tracy Chapman on a stage and know that she was better than anyone else playing music in that moment, even if it didn't seem like the music she was playing was the music people would buy. Or how I could walk into a card club and say, "Hmm, there's a movie here and here's why." I think it's a similar thing that allowed me to, when I met Amy, recognize that this was the right person I should get married to, and I should try to do this right now. I've made a series of decisions like that in my life, and for some reason, they've turned out to be right.So what room did you walk into to make Billions? Someone had sent us a book about the boiler room time during the '80s, like The Wolf of Wall Street thing, years ago, when we were making Ocean's Thirteen. And I remember us looking at that thing and saying, "You know what, this is not the next story in the financial world. The story is the hedge fund story." So I was living in Manhattan, and Dave was living in Greenwich. We were around all these people. Then, somehow, the US Attorney idea came to us, too, and we started thinking about the kind of unfettered power that US Attorneys have. To us it became clear these billionaires are like nation-states and these United States Attorneys are like kings, and it became something unexplored but worth exploring about the intersection of these people, about the influence that they wield and about the way that they live their lives.There's something primal about the battle in the show: greed versus justice. On one level they want justice, but I think Chuck Rhodes has some conflicting desires, and so does Bobby Axelrod. It's these forces against one another. The show also lets us see all these people manage their victims. You're looking at three kings managing their own kingdoms and then readying their kingdoms for war.In the writing, were you cautious about making sure the pendulum doesn't swing too much in one character's direction, either Bobby or Chuck?It was great to see people leaning one way, and watching the resolutions of episode 8, 9, or 10 [of the first season]. Watching people recalibrate their opinion of Axe and having to grapple with, Wait, what did he do exactly? How am I supposed to feel about him? I thought that I loved him and that the hedge fund guy was heroic, but, what?Do you feel like you're playing god when watching these reactions?[laughs] No, man, no! What's great about doing this is that you're telling these stories and you don't know what's going to land. That's the great thing about being someone who creates narrative fiction for screen. You don't know, but all you can do is follow your instincts, and when it lands the way you hope that it lands, it's incredibly rewarding. This experience of Billions has been the most rewarding that Dave and I have ever had creatively. That audiences would be okay with the fact that we don't say all hedge fund people are evil and all law enforcement people are good is amazing. It's great, to me, to make television in this era of the recap and Twitter. I love that we were able to finish the first season before the first episode aired. We were able to not be influenced by what anybody wrote because we locked the whole season.You engage pretty frequently on Twitter. It seemed to me where there's this real community and you really can see and feel what people are talking and thinking about. So, why wouldn't you be a part of that?That's definitely one side of it. You're not bothered by the toxicity of Twitter?When it's directed at me, it doesn't faze me. I hate it when it's directed at other people. I think if I were a woman, it would be almost impossible. Women are often targeted in a way that's incredibly vicious. If someone's trolling me, I'm not asking for trolls, it's not fun. I'm happy to answer questions from some people, I'm happy to try to help people.The positivity is refreshing.If you listen to my podcast, you know there're a hundred-plus hours of me and my guests talking about this kind of thing. I'm somebody who gets up and gets to do basically what I want. And I'm rewarded for it in all sorts of different ways. Why wouldn't I interact with the people who are engaging with the material and who are interested in what I'm interested in? I've talked a ton about it on my Vines, my podcast, and in stuff I've written on my blog, but I was a blocked writer until I was thirty. Until I walked into that club, until Dave and I said to each other we were going to do this, I was somebody who had a really hard time figuring out how to take these feelings that I had and make something out of it. So, if I'm able to help somebody else who wants to do their thing, why wouldn't I? I often think about Lester Bangs in Almost Famous and how he says, "Oh, I'm too busy to do whatever," and then he shows up and sits with the kid.How have people been engaging with the podcast? I get emails telling me that the podcast has helped them take a creative risk that they were too scared to take before. And podcasts take a lot of time. The financial rewards of a podcast are very, very slender. The podcast is truly something I do because I'm fascinated with talking to people, and the response is so consistently grateful. I'm always wondering whether I'll be able to continue it, and it's possible that I won't at some point. Because I won't ever phone them. It takes time to prepare and to think about what I want to talk to the guest about, and book the show. But it's becoming harder and harder to do.In thinking about the show, do you have certain episodes that stick out to you?This conversation that I had with Chuck Todd. He was really forthright and introspective, and human, and I loved that. I loved the conversation that I had with Jon Acuff, and there's so many. The one with Mario Batali. There've been many of these conversations. People really responded incredibly strong to the conversation I had with my wife, Amy Koppelman.The David Lipsky one was excellent.He's a really fascinating person and is incredibly well read, so we got to really talk about books. I could sit and talk about Murakami all day long. There's just not always the opportunity to do that.Is there a part of you that wants to be a novelist?In Billions I'm able to write about the stuff that I'm interested in. The great thing about writing characters like Axe and Chuck Rhoades is that I'm writing characters smarter than I am, and they can say anything. I never feel constrained, or, Ooh, I wish I could write a novel.Do you see yourself in the Billions characters?That's a hard question to answer. Everything you write has parts of you. But, no, there's nothing autobiographical in Billions. I'm more of a Metallica fan than the Replacements. I love Bob Dylan, and so does Chuck.Let's talk Garry Shandling. He was a big influence on you.If you asked me to name the five best television shows ever made, The Larry Sanders Show is on that list. In episode eleven [of the first season of Billions], two characters say, "Hey now!" We shot that [the December before Shandling died].When he passed, you wrote about how he a distinct point of view. Murakami, in his work, can locate himself and the spot from where he's looking. In the same way Michael Stipe did when he was in REM and the same way Bob Dylan does. All the stuff you do as an artist—learning about other art, reading, watching movies and theater, listening to music—you take all that in and reflect on it and think about it, read the newspapers, and follow what's going on in the world, I think you begin to form opinions. In creating the work, you're testing your theses about how the world works or how it should work, and you're examining it. It doesn't mean that the work itself makes a direct statement, but somehow, within the exploration, if you're being true as a creator of things, your point of view surfaces, and that's certainly true of Garry Shandling. And you can watch those first stand up slots on Letterman, and then you can watch the The Larry Sanders Show, and you understand the way that person saw the world.Does the testing ever stop?I don't know, probably not! Perspective and point of view is what separates hacks from artists.And are you on the artist side?[laughs] I'd never say that! Are you kidding me, man? I'm searching and trying really hard, but I'd never say that about myself.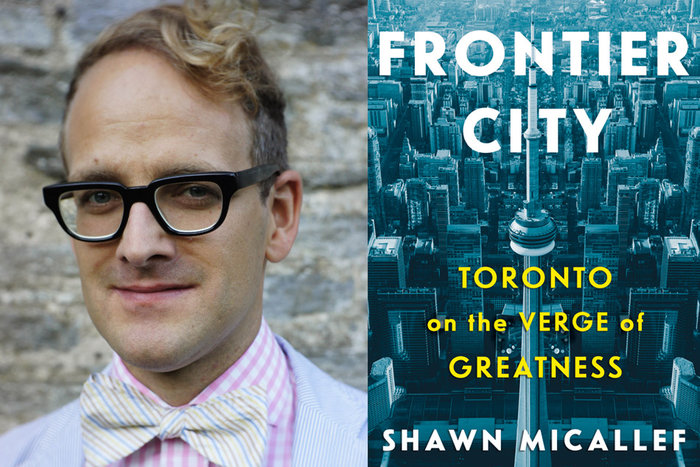 Speaking with the author of Frontier City about how downtown and the suburbs misunderstand each other, how the Fords anticipated Donald Trump, and the hills progressives choose to die on.
Toronto is growing, but it's not growing everywhere. According to the 2016 census numbers, released this month, the lion's share of growth is occurring south of the east-west Bloor-Danforth subway line, and between the city's two rivers. Meanwhile, parts of the city's inner suburbs are dealing with sharp population declines as demographics shift and jobs move elsewhere. These are places where the nostrums of Canadian urbanists ring most hollow, where prescriptions like mixed-use-mid-rise (almost always said as a single word) or bike lanes or transit run up against a half-century of planning for cars first, cars last, cars forever.It's this part of the city that Shawn Micallef explores in his new book, Frontier City: Toronto on the Verge of Greatness. Micallef, one of the city's ur-urbanists, has nevertheless insisted that his readers spare at least some time to focus on the city's inner ring suburbs—the onetime cities that joined Old Toronto to create an amalgamated megacity twenty years ago. It's these places where the story Toronto tells about itself is actually true. As the downtown becomes ever-more stratified along racial and class lines, the suburbs are the places where an actual mixed-income, multicultural city is struggling along.It's also this part of the city that produced former mayor Rob Ford, and elevated him to the city's highest office in 2010. Four years later, many of the wards in the city's periphery would throw their support to his brother Doug. Not without dissent, though: Micallef walked the streets with candidates challenging incumbent councillors and school trustees across the top half of the city, through lush ravines and packed highways, in parks and parking lots. 2014 was a year in which Toronto was trying to answer what had gone wrong—"a city election is like a civic autopsy"—and Micallef takes us along with the people who tried to answer that question.*Hazlitt: This isn't the first book about our city's time with Rob Ford—Ed Keenan, Ivor Tossell, Robyn Doolittle, and others have all put out books about and around him. Ford has been gone for a while now, but we're still digesting what he did while he was here. Where did you start with that job?Shawn Micallef: The book started at the height of the drama at City Hall, I think June of 2014. It was before he went into rehab, and before the cancer diagnosis. So he was at Peak Rob. It seemed like we needed a book about this. I knew Robyn was doing Crazy Town, the day-to-day drama of Ford was being told. It was history, and I could tell people were going to get tired of it fast. I was trying to figure out, how am I going to cover this? How can I get at this in an interesting way?Urbanists, city-builders, whatever, people who are plugged in, we knew there were problems. But there was still a sense the city as a whole was moving forward, and yet, and yet … we elected this person. How could Toronto, this urbane city with three universities and shelves and shelves full of reports detailing its problems, how could this analytical think-y city elect Rob Ford?Also, the geography is so big. How do you go about writing about a city this big? I realized writing this book I don't understand how mayoral candidacy works in this city, because it's so big. How do you drill down to the neighbourhood?The best way, it seemed, was that these interesting candidates kept coming up in my Twitter feed. Candidates from Ward 1 to Ward 44. I found some in other ways, but Twitter was this interesting ear to the ground in the city. And that's sort of when the lightbulb went on. I asked if I could go on walks with them, and ask them to show me their Toronto. Show me the good stuff, show me the bad, but show me what you're passionate about.They've got such an intimate reading of their neighbourhoods. They do just endless knocking on doors. I was exhausted just doing these short walks with each of them, but they got up every day for a year and went for these walks.After the 2010 election, the Globe and Mail ran an article that was kind of a postmortem on George Smitherman's unsuccessful run, and the last line has always stuck with me: near the end of the campaign an exhausted Smitherman says, "Holy lord, it's big. You think you know the city well, and then you run for mayor."Even in wards themselves, the candidates I walked with were generally underdogs and didn't have big machines behind them. A few helpers and very little money. The way they'd speak about their wards themselves was a bit daunting; 55,000 people is a lot of houses, and every one I walked with said, "I'm not going to be able to reach every one." The downtown wards you can walk across in fifteen minutes if you're a fast walker. The suburban wards, those would be hour-long walks or more. That kind of geographic separation doesn't really come across on the map. There's challenges to democracy at the ground that are different than in downtown. Even simple proximity within the city.You walked with a number of underdog candidates. Every one of them, at least the ones running for council seats, lost their campaigns against sometimes pretty unpopular incumbents. You've written for years now about Toronto's suburbs not getting the attention they need from City Hall, but when you look at the election results there's a lot of complacency. How do you square that?You could come down and lecture, whatever, condemn low voter turnout. But even in the engaged wards it's pretty low turnout. It's just gradients of low. When you're in Ward 44, Ward 2, the CN Tower is this little stick, this little pencil, a toothpick. That's where the power is, but when you're that physically removed from the power it seems natural that the general tendency to ignore municipal politics would be increased.When you're down here, you see City Hall more. You're also closer to the drama of politics. If there are strikes, marches, protests, there's a sense of politics down here. When you think about the civic political dramas—and there are not really that many—you really see it downtown. In the suburbs it's tucked away in halls, private and hidden.In chapter after chapter though, you show places where there's either a feeling of resentment over City Hall's priorities, or more commonly just a pronounced sense of absence. The absence of attention, parks left unmaintained, potholes that don't get fixed, streetlights that don't light up. The absence of civic attention is keenly felt, but these places keep electing the people who are disappointing them. That's one of the paradoxes in your book I'm wrestling with.I hope I didn't let people off the hook completely. People do have to take some responsibility for who they vote for. But the chapter on [Ward 7 councillor Giorgio] Mammoliti was interesting to me, reading other people's work, especially Daniel Dale—who [Ward 7 challenger] Keegan [Henry-Mathieu] and I walked with. Why do people vote for this guy, who was the original Rob Ford? [Mammoliti] has been Rob Ford for twenty years in the area. It's kind of incredible, the power of retail politics. All it takes is someone doing something good for you, fixing a sign at the end of the street, fixing a pothole, and suddenly they've done something good. City politics so often feels at arm's length—it doesn't affect you personally until it does.Maybe that's why garbage strikes are so powerful. It affects everybody, and it builds up. Everyone smells the stink, that's why it's so toxic literally and politically, because it touches everyone. In Mammoliti's ward, people could see their park falling apart and they couldn't get into it, but if he did something good for them that emotional connection was made. I think I was naive about how much of a role emotion plays in local politics, and politics in general. Telling someone they matter was something Rob Ford was really good at, whether he meant it or not. That connection is political gold, if you can do it.The Mammoliti example is worth sticking with. In Ward 7, the city had closed a park to car access because of complaints about late parties and messes left behind. It's a suburban example, but in this city, it could have been anywhere. Like, if people want to stay in your park late with their friends, that's a sign of success.People are terrible and they're messy, and when you've got a lot of them in the same place, a city, they're going to leave a mess.But there's nothing about that choice, to close the park to car traffic, that's really urban or suburban—it's just Toronto's particular narrowness coming through. You could find analogs in downtown.It manifests differently downtown, that urge to not do what it takes to make the thing run.We seem to be unable to accept the balance of having people live in and use the city.The theme I discovered [was], in different ways, of Toronto not accepting that it's a big city. We're going to have parks that people play in, there's going to be kids there, there's going to be noise on main streets at night. There's going to be nightclubs. There's a legitimate debate to be had about how many clubs and how noisy, but there's a knee-jerk rejection of urbanity that's a downtown thing and a suburban thing.Today, you pointed out the Toronto Star's coverage of the Matador, a music club that has been closed for ten years and counting and may never re-open, despite Toronto's claim to being a "music city." It's a mental landmark for me because when I first moved to Toronto in 1992 I lived just a block away, in a neighbourhood that was struggling through the recession.You should have bought a house.I was eleven.I guess.But it's this amazing example of how we can't overcome the roadblocks we put up ourselves.It's such a perfect Toronto story, where we've got this plan with the support of everyone from the mayor on down, and [it's undermined] immediately and nobody can seem to fix it.You're telling the story of Toronto as it is, not the story Toronto tells itself. The downtown is not, in fact, the beating heart of multiculturalism in Toronto. If we want to talk about middle-class mixed-race neighbourhoods, your stories don't go south of Eglinton. But you've been telling this story for years now. Were you surprised by Rob Ford?Absolutely. Totally. That's why I went back and opened the book with the visit to FordFest in 2010. At the time I was surprised, but in retrospect I was surprised that I was surprised. I should have known better. I'm a bit embarassed that I also thought Rob Ford was also a joke. But that was hopeful, too, right? This joker from the edge of town that says funny and dumb things. Seeing all those people there, a mix of Toronto, was an early eye-opening, and that's how I got hooked into following it passionately.Outside of the book, a couple times I've gone to give guest talks at University of Toronto's Scarborough Campus, which in my head is just "the other part of U of T," right? But when I go there, for many students there the centre of gravity in Toronto isn't downtown—their centre is located somewhere out there, maybe not at UTSC, but their daily life is in a different place.I was from the suburbs but I was always in love with downtowns; I believe in downtowns because they're downtown—Petula Clark singing her song—there's a reason downtowns are where the action is. But not everyone shares it.That view from the suburbs has a sinister side, though. You mention the G20 summit in 2010 in your book, but aside from the obvious stain of mass arrests I remember Rob Ford and other suburban councillors dismissing the police misconduct by wondering what people were doing downtown on a weekend, as if hundreds of thousands of people didn't live there.Think about how people talk about neighbourhoods. They get these reputations—a place is "dangerous" because of a violent five seconds in a year. In the same way that downtown is misunderstood by the suburbs, people downtown misunderstand the suburbs as a barren, boring wasteland.It's disheartening that even in a place like Toronto, which is big, but not that big. It's not a country, it's not a continent. But even though it's relatively small those false perceptions of each other can grow. I think a lot of it is wedge politics that's useful for some people to crank up. I think a lot of it is really imaginary.On wedge politics: despite the fact that you write sympathetically throughout about Toronto's suburban wards, nearly every chapter contains some glaring example of racism, or sexism, or homophobia. Those might get amped up for cynical reasons, but there's an ugly side to all of this, and I'm wondering if the vein of homophobia set your teeth on edge.It was strange watching it at the 2014 FordFest in Scarborough, watching LGBT protesters get confronted, seeing their signs trampled on. It was almost imaginary, you know? Because that kind of demonstrative homophobia—it tends to be more subtle, I think—it seemed like a movie, which is maybe just the state of watching too much media. It was heartbreaking, because you want the place to be better than that. But maybe there's some anger about that, and perhaps taking the lid off the illusions of Toronto might have something to do with that.I don't want to sound naive, as if there's no homophobia downtown. But you're writing about these suburban races and if it had only been one or two councillors—if it had only been Rob Ford it would have been bad enough!—but it comes up again and again and it's hard to avoid the pattern.That's where it happened during all of these events, but there's plenty of it downtown. I was rammed off the road while riding a bike on Dundas once, by four guys in a car, yelling "faggot." It happened. I should have included that, maybe, to balance the homophobia throughout the city.Maybe it's under the lid more, because the community is so visible from the Village to Queer West. Maybe it's harder for homophobes to be themselves. Maybe they're in the closet more because the community is more demonstrative. But if they'd held FordFest downtown I'm certain those things would have come out. FordFest was a kind of politics that enabled that sort of opinion to be spewed, and if the Fords had it at the CNE, or somewhere downtown, it would have happened there. This is where the Fords created the political space for this to happen.It happened in 2014, not in 2010. Ford had at least as much popular support in 2010, but four years later something about Ford's time in office had taken the lid off of something we thought had been contained.The lid was still tightly on in 2010. It was still Toronto The Good keeping it down. It's just like reading about the rise of Trump, and the increase in racist, homophobic, and anti-semitic attacks since then. You give permission for it to happen. Thinking about this, is that the best state of things? Is that the best we're going to get, a leader pushing back on hate because the hate is always going to be there? Or is it better to let it unleash and try to solve it honestly? I don't know. It feels daunting, and it feels like a constant struggle.I get the impulse to unmask these things, but I have a hard time believing things have gotten better in the U.S. in the last six months, or will in the next four years.I think that's why I was so upset about [Toronto Mayor] John Tory being unwilling to cut off [campaign strategist/consultant] Nick Kouvalis. He equivocated on everything. To be a leader, you have to push, you can't just talk all the time. By leaving the door open, you're letting it come back in.You were pretty restrained, all things considered, in the use of Donald Trump in the book given the obvious parallels between him and Rob Ford.I had a lot more, actually, that we chopped. The revisions were all put to bed at the end of June, and I had a bunch more because I was seeing it happening. But we worried about what if he loses, right? So we tempered it.While I was writing over the last year there was Brexit happening, then Trump. I'd have the TV or radio on in the background writing about the last four years of Toronto, and the deja vu of that, the U.K. and America, was pretty severe. The analogs were pretty direct: Trump saying he could shoot someone on Fifth Avenue; Doug said Rob could kill someone in front of City Hall. So yeah, we had a lot more. But I chose to focus more on Toronto. Also, because the reader can see those things without me.One of the Americans lamenting Trump said, "from this point forward we will always be the country that elected Donald Trump." It feels like one of the hopes in 2014 with John Tory, or maybe anyone—that we would just move on as if it never happened. But we're still the city Rob Ford made us.Or even just be able to condemn it. But is it actually an animal anyone will have to ride? You can't just banish it—not ignore it, but beat it back with force? Which I think, rhetorically, condemning Kouvalis and his message would do. It would create a political space where this isn't allowed. But that door is open now. Is it impossible to close? Or is that just Tory? I hope that's just Tory.All of the candidates you followed had more ambitions for city politics than simply keeping taxes low and picking up garbage on time.I looked for city-builders. I didn't care what part of the political spectrum they came from. There are some who argue that city-building really can only be left-wing. Jean-Pierre Boutros considers himself a Red Tory. Same with Bryan Kelcey in the David Soknacki camp. I didn't want it to be left-right, I wanted them to be espousing something bigger, but they were mostly from the left's side.But one of the problems city-builders face is that there prescriptions aren't the solutions suburban voters want. There's a breach between what progressive politics is offering and what's being sought.Part of the problem is the hills progressives choose to die on. I'm as angry as anyone that they removed those bike lanes in Michelle Holland's ward, because when you go there you see kids riding on the sidewalks. There are bike riders there! But the progressive city-building wins could articulate differently there.The everyday lived experience of the suburbs, the struggles of traffic, figuring out how to get to the store, maybe that's a longer-winded way of getting city-building ideas into places where the built form doesn't lend itself to the same downtown solutions.But I think this is part of a broader problem for progressives. Look at Trump, who won states where the most people benefited from Obamacare, or parts of the U.K. that benefited most from EU membership voting most heavily for Brexit. The solutions on offer from progressives are often resented.Yeah, the nostalgia politics. The status quo doesn't work in these places anymore, there's just too many people trying to drive everywhere. Nostalgia's a powerful thing, whether it's Trump—Make America Great Again, Make Bungalows Great Again. Mel Lastman's North York, early Etobicoke, these were actually great moments for suburbia. The idea worked for a while, with all of its problems. For a while, it was utopia. The city was there, but you could drive everywhere in your part of it easily.For so many it's still living memory. Maybe once it's no longer something so many people remember as the Good Old Days, maybe that's when the nostalgia politics won't have that power. There's still a lot of baby boomers and we've got a lot of good health care, so maybe it'll be a while yet.There's also this weird nostalgia for pre-condo downtown Toronto, which was a sea of parking lots. I think people would be shocked, if you brought them back just to 1998, how sparse the city was even then. It gets back to what we were talking about at the beginning, the resistance to the city-ness of Toronto. The success is the same thing that makes people nervous, that it is a dense place.Part of the problem is a general resistance to change everywhere, not just in the suburbs, but certainly among some of the councillors elected there.John Parker, who lost his seat in 2014, is a funny example. He was a Tory in provincial government and he's joked, I think, that coming to city politics made him a socialist. There's just something more hands-on about city government that will always need more rules. You can't have millions of people in one place without rules for them all to get along.There's no more regulated place than New York City. There's no more capitalist, free-market place than New York City. Those two places exist on the same island. I was having this argument on Twitter about parking signage, and someone saying this is "such a Toronto problem." I complain about Toronto problems all the time, but look at New York! It's even more regulated, but people here don't call New York a nanny state. People just accept that a million people on a small island need those rules.One of the constant things that happened to me during the Ford years, and I'm sure it happened to you, was friends and family basically asking, "Is this really happening?" As if people wanted either to be told it wasn't, or to be let into some secret about what was happening at City Hall. What's true for you now that wasn't before?One thing that's true is that the plans I thought were good city-building plans—Transit City, Tower Renewal—might be good, but it's really hard to communicate that to people that feel—justly or unjustly, truly or un-truly—burnt and cynical about the cynicism. What's true is the cynicism, about the city and the institutions about it. It's deep, and it's a force.One reason I have hope, one hope I took out of this project, is that the city is so close to the ground, maybe this is the place to remake those connections between civics and constituents and jump over that cynical divide, that's grown like a hide. Look at the resistance to Trump: it's happening in cities. Maybe that's something to be excited about: when times are very dire, these other questions get pushed aside and we rally.
The specific way men interview women (5:05), Rory Gilmore, journalist (17:17), and the Avril Lavigne riots of 2021 (48:27)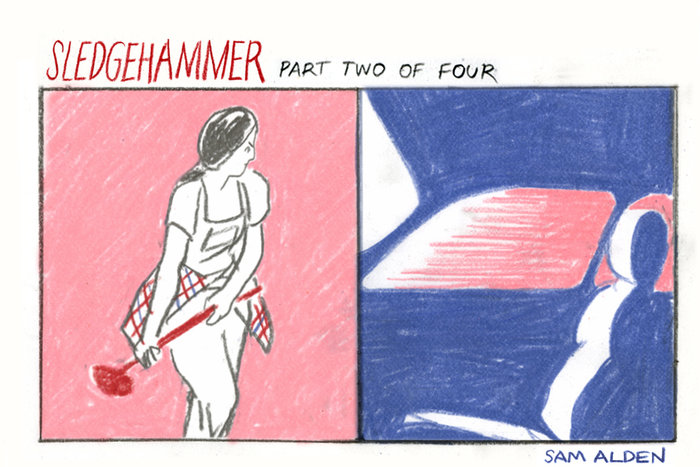 "Okay, never mind. Go back to destroying the house."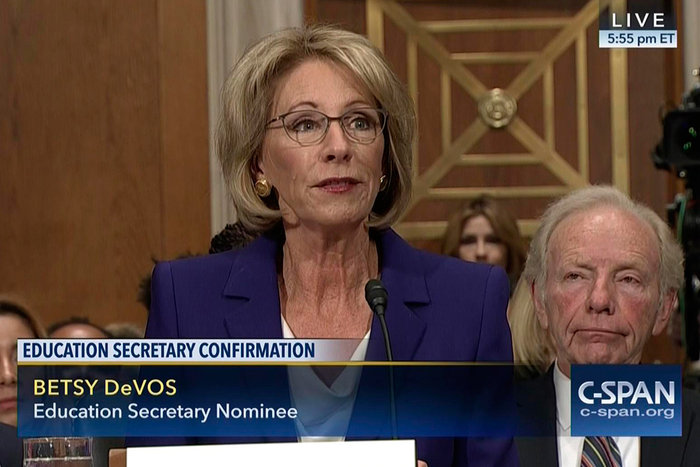 The DeVos family believes "patriotism and politics are inseparable from Christianity." I grew up in the same church as the education secretary: her flaws run deeper than religion.
Is the heavy artillery of theology still aimed at children?Undoubtedly. I should have a stronger opinionas to whether this was good or bad for myself or my peersand, at one time, I did. The teachers were kind.– John Terpstra, "Cathechism Class"When I returned from my tour, many people asked me what Germany was like. I said I had no idea. "But weren't you just there?" they inevitably asked. "Yes," I told them. "I was just there. And I don't know what it's like at all."– Chuck KlostermanBetsy DeVos, Donald Trump's new secretary of education, has become a homegrown celebrity from the religion I grew up with. The denomination in which DeVos was formed—the Christian Reformed Church (CRC)—is also the denomination that formed me. She and my mother both went to Calvin College in Grand Rapids, Michigan; my mother graduated in 1972 and DeVos graduated seven years later.Calvin College is named for John Calvin, that reformer usually associated with his brutal-seeming ideas about elections—that God has known since time began whether you or I or anyone else was predestined for eternal reward or eternal damnation. Connecting lines have been drawn from this doctrine through the work ethic to the prosperity gospel, which, maybe, can connect us to the Amway fortune of DeVos.My mother never interacted with Betsy DeVos, but she knew of the DeVos family, who contributed money to Grand Rapids renewal and to its CRC schools. In those times it was a kind of family joke to call Grand Rapids "our Jerusalem," and, though I am keenly aware of how offensive such jokes can sound, it is also the case that the CRC had adopted a sense of chosen-ness and that we strongly identified with the Hebrew people of our scriptures. We were never the sort of Christians who were unaware that Jesus, like most of our Biblical heroes, was Jewish. In the Calvin College of the seventies, some of the students were Michigan residents, wealthy and well dressed, and some of them were homesick out-of-towners like my New Jersey-born mother. Most of them were ethnically white Dutch, a whiteness that has diminished over these years, though Calvin is still reported to be mostly white. Those of us who grew up in the CRC and its schools called it "the bubble."*Everyone's upset about DeVos. Or, at least, most of the people I know are. These days, I'm in a new sort of bubble, populated with likeminded people who are not CRC, but who are, I guess, "liberal elites."Betsy DeVos is comically terrible. When asked about whether guns should be allowed in schools, she answered, Palinesque, that teachers and principals needed to guard students from grizzlies. When asked about laws meant to protect students with disabilities, she appeared ill informed. When asked whether she supported "equal accountability for all schools that receive federal funding," she eventually answered that she did not. With her millions of dollars of contributions to the GOP and to the senators who would confirm her, she seems to be yet another aristocrat in our blooming oligarchy: all morals and money, no sense. Why is she, a person who has never set foot in public schools, so keen to destroy them?Perhaps DeVos was taught, like I was, by some of her elders that the public schools were an evil, full of vice and secularism, with poor reasoning and bad morals, and teachers who, because unionized, cared only about their paycheques and pensions and not about their students. Perhaps she really believes this to be true. Perhaps DeVos is like the students I had, briefly, when I taught in a Christian University, who had many things to say about atheists, and what they believed and how hopeless they were, and how wrong. I asked my students: "Do you know any atheists?"The answer was no.*A recent Mother Jones article made DeVos's milieu in Holland, Michigan, out to be a place of extremely pious isolation: "They wanted to keep American influences away from their orthodox community. Until recently, Holland restaurants couldn't sell alcohol on Sundays." While Calvin communities might seem to outsiders like a place for homogeneity, a place fearful of "dangerous" ideas about evolution, maybe, or sexuality and gender, it is not anti-intellectual the way many Christian settings are assumed to be. Yes, my mother's rules for Sunday behavior growing up were strict, and even as a child in the '80s and '90s I wasn't allowed to shop on Sundays or take the Lord's name in vain, but Calvin in the '60s and '70s was not a place untouched by American culture. While my mother was at Calvin, she participated in a fast for the victims at the Kent State Massacre, and she and many of her fellow students were engaged in discussions about and actions in solidarity with the civil rights and women's movements. She was the daughter of a milkman and a homemaker, and Calvin College expanded her world: "My life was changed by a handful of professors who had faith with intelligence, imagination, grace, and subtlety," she says.When, as a kid, I told people that I went to a private Christian school, they always thought they knew what I meant, and they were always wrong. The subculture that was my whole world for 18 years was more intensely religious than the publicly funded Catholic schools were, but was also unlike the even more sheltering evangelical schools you hear so much about. We prayed several times a day, and we memorized Bible verses, but we did not fear novels, even those featuring witches and wizards. Like the Puritans, we only wanted the right to practice our religion in our own way, to educate our children in the faith we understood to be the best of all possible worldviews. Our campaigns were not evangelical but educational.When I was a high-school student demanding that my mother tell me why the Big Bang wasn't a good explanation for where we came from, or why abortion was wrong, she told me about her Calvin professors who had taught her to be open to scientific explanations of creation. She offered poetic descriptions of the case for pro-life, which had to do with our knittedness-together in the womb by a loving God, a God who told us in the book of Jeremiah, I know the plans I have for you. These poetic answers were always a consolation to me, even though they never actually answered my questions. Throughout my peculiar Christian education I was taught, relentlessly, that it was good to grapple with difficult questions and to dwell, often, in a place somewhere between one side and another, always arguing and thinking and asking and making art and praying and feeling humbled by how little we knew.*There is some trouble when translating attitudes of grappling and openness and ambiguity to politics, a realm for certainty and action. Before DeVos was confirmed as Education Secretary, representatives were barraged with phone calls. We of the Women's March took it on as an important next action to oppose her confirmation. People were distraught by her lack of experience and her apparent lack of interest in preserving the public school system. We laughed at and we lamented her stupidity, as we had once laughed at and lamented Sarah Palin and George W. Bush.I know DeVos is wrong, but I do not want to outright reject her. I want to educate her. Because of her proximity to me, because of our shared community, because she is the only Dutch Reformed person to have reached such prominence, I have trouble dismissing her. But I can see that this sympathy for her teeters closely to the edge of the thing we are all now facing: that people voted for the person they thought seemed most like them, that they voted tribally, primally, many of them without thinking compassionately or well.The DeVos family believes "patriotism and politics are inseparable from Christianity." Many people believe this: that religion is determinate of the political right in America. But we weigh religious belief too heavily when we consider what shapes a person. We tend to see religious outlook as different in kind from other parts of our identities, such as political affiliation and wealth. These, with patriotism, are far more influential factors here.That DeVos is from Holland, Michigan, home of "windmills and tulips, wooden shoes, and signs that read 'Welkom Vrienden,'" that she went to Calvin College and was raised CRC, tells us less than it seems. All sorts of people come out of these schools and churches; some become conservative Christians like DeVos, some lose their faith, many others are lefty believers. Recently, over 700 alumni of multiple generations of Calvin College signed a letter stating that they did not believe Betsy DeVos is qualified for her position. As Abram Van Engen writes, "religious traditions can be highly formative without yielding predictable results."*After I left the CRC bubble for the wider world, I, who had never known any unbelievers, was suddenly in love with one. I had an epiphany one day as I sat in a movie theater, which now seems paltry but then seemed deep, because I had never felt the force of it before: these were all just other people. I was not set apart; I was not special. We were—and we are—all in this pit together. To listen to those who are unlike ourselves might provide a necessary corrective of humility and uncertainty to our politics, which is called for given the heterogeneity—not a mere two-sidedness—of our population. I want to think my problem regarding DeVos is productive, but I am no better at listening to her because of it. She certainly won't be listening to me or to countless others who are disturbed by her record. It's hard to be optimistic right now, about politics or religion, about the possiblity for conversation, but I'm sitting here, as always, in that sliver of overlap between outright terror and foolish hope.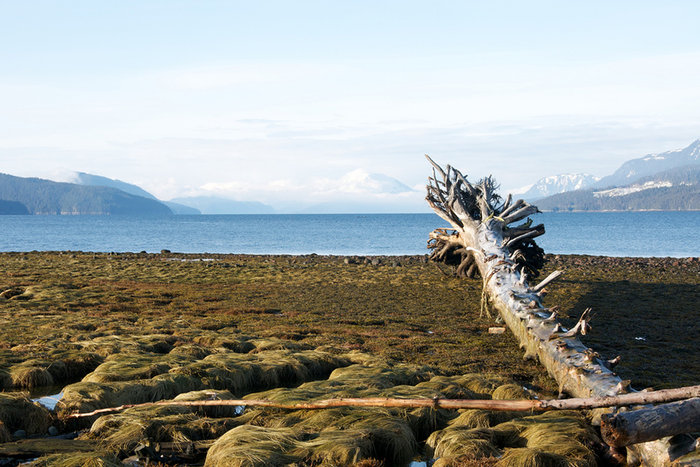 "Snag Beach" would make a great name for an Indigenous dating site—swipe right to check attached genealogical records to see if your match is also your cousin.
If you like me, why bring flowers? Dead plants you can't eat or dry into tea. Bring me totes of salmon so fresh their blood smells like the sea, brined seal, shucked cockles, moose roasts. My loving gestures include gifts of wool work socks and value packs of cotton underwear. Also, jam.*I know that romance sells and I would romanticize the hell out of my Indigenous culture if I had a romantic bone in my body. Even my clan is unromantic, the ever practical Beaver clan, who are best known for their hard work and cranky disposition. I'm involved in three clan feuds with my various extended families. I didn't start the feuds; I won't end them. My job is to pick a side or have everyone involved hate me. You're here, my family reminds me, to chew the leather.I come from potlatching cultures. We hold feasts in the sacred season, the dead of winter. Contrary to popular beliefs, we don't give away our goods willy-nilly. We redistribute them to the people who bear witness. We validate our claims publicly and your job, as a witness, is to remember accurately and repeat honestly. You tell the truth. We're matrilineal, which means I should be Eagle clan, but I was adopted into my father's clan, the Beaver Clan (or, more accurately, the Two Beavers Sharing at the Tree of Life Clan). I have a name but haven't thrown a potlatch yet; I don't have the rank to throw a potlatch. I have to attach my business to someone else's. My name is good, but not that noble. Think Fergie rather than Diana.A part of my duty as a clan member is to help prepare the feasts. I'm continually busted down from potato to carrot peeler during feast preps because of tardy work. When I first moved back home, this stung, to be peeling at the table with the ten- and twelve-year olds. Women my age are usually put in charge of the soup pots for the feasts, a position of heavy responsibility. I have burnt soup. It is possible. Simply sit at your desk and type an op-ed no one's asking for and forget that you're cooking until the smoke alarm goes off.*My mother is Heiltsuk from Waglisla and my father is Haisla from Ci'mot'sa, both small First Nations reserves hugging the rugged shores of the northwest coast of British Columbia. I live an hour and half drive from the Alaska panhandle, on the main Haisla reserve, a small plot of land between towering coastal mountains and the ocean. Alternately called the Kitamaat Mission, Kitamaat Village or just The Village, our traditional name for this place, Ci'mot'sa, means "snag beach." The Kitimat River washes down tree stumps from the temperate rain forest and they gather on our waterfront, Cthulhu-shaped roots that wander with the tide. In pow wow culture, to "snag" is slang for "hook up." I think "Snag Beach" would make a great name for an Indigenous dating site where my profile would probably run something like:Eden Robinson, 49, matriarchal tendencies. Doesn't have a pressure cooker, but knows how to jar salmon. Her smoked salmon will not likely kill you. Hobbies: Shopping for the Apocalypse, using vocabulary as a weapon, nominating cousins to council while they're out of town, chair yoga, looking up possible diseases or syndromes on the interwebs, perfecting gluten-free bannock and playing Mah-jong. Swipe right to check attached genealogical records to see if she's your cousin.*The only blind date I ever went on was in my twenties. I lived in East Van at the time, two blocks from my gran. She was excited, more excited than me, about the possibility I could be "marrying back" into her Heiltsuk community. She knew my date's family, their history, how they'd performed in the All-Native Basketball tournament over the years. He picked me up and we had an awkward dinner. Neither of us had dessert. Thirty seconds after I opened my door, Gran phoned, wanting to know how things had gone and where he was taking me on our second date. I said I didn't think there'd be a second date; we hadn't sparked. There was no chemistry."Oh, don't worry," Gran had said. "I'll talk to his mother."Dating on the coast requires extreme vetting. When I was living in Victoria, I'd had a few dates with a man who thought I was hilarious and cute. He laughed and laughed and I marvelled at how much he sounded like my uncle So-and-so."Hey, my dad's name is So-and-so!" he said.As we began to connect the dots, we both realized he was a first cousin, through a relationship my uncle had had when he was a teen.Note to self: the first question we ask cute Native dudes is not just who's your mother, but who're your parents?*And for those of you reading this who were taken out of your communities, who were adopted out, and now find yourself on the outside, we know this awkward dance between longing for connection and being afraid of disappointment or rejection. All the news you hear, all the stories about how broken we are, how damaged—it's true and it's not true. Yes, we have our troubles. But when you come home, you'll find us unafraid of your complexity. We get real fast. I will tell you about my inflammatory bowel disorder or my struggles with chronic depression at the drop of a hat. Any rez I've been, any urban centre, any gathering, the fronting is limited. The bullshit gets called, the teasing can be rough, but we're ready to tell stories long into the night and laugh, and sing, and dance. We're messy, but fun.Eden Robinson's latest novel, Son of a Trickster, comes out in Canada in February. Her most famous one, Monkey Beach, is in its 26th printing in paperback.