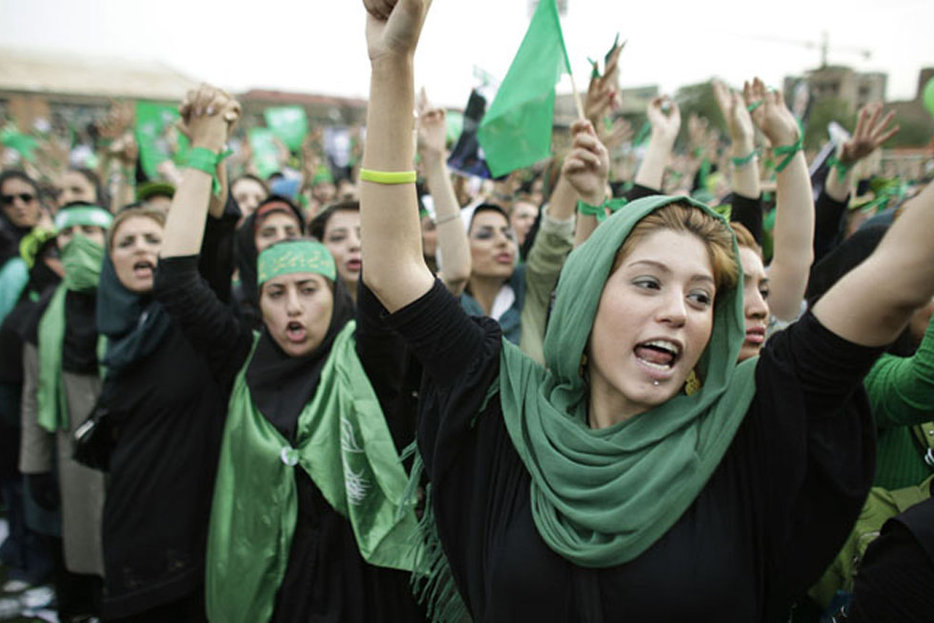 Lisa Robertson and Matthew Stadler have long enjoyed an uncommonly fruitful friendship, rich with artistic collaboration and mutual admiration. Robertson is a Toronto-born, France-based poet whose books include Debbie: An Epic, The Weather, Lisa Robertson's Magenta Soul Whip, and Nilling (writing on the last, Montreal poet Sina Queyras described her as a "model lyric conceptualist.") Stadler is a novelist (most recently, of Allan Stein and La Cucaracha, written under the pseudonym Chloe Jarren), publisher, and raconteur. He's the co-founder of Clear Cut Press and Publication Studio, a nimble and innovative print-on-demand publishing house (with outposts in, among other cities, Portland, Oregon, Boston, and Vancouver) that has released books by authors as diverse as Kevin Killian, B. Wurtz, and Stacy Doris. When Stadler was the literary editor of the defunct, much-mourned interiors quarterly, Nest, Robertson wrote the publication's decorating horoscope column under the name Swann. At Clear Cut, Stadler gathered together several of Robertson's essays on urban geography and art in the book Occasional Work and Seven Walks from the Office for Soft Architecture.
In March of this year, they released Revolution: A Reader, a prismatic, 1,200-page portrait of revolutionary thought. The anthology gathers together 50 writers and thinkers—including Lucretius, Oscar Wilde, Angela Davis, George Woodcock, Edward Said, Kathy Acker, Mahmoud Darwish, The Invisible Committee, and yes, William Hazlitt—and is organized according to the stages of life: beginning, childhood, education, adulthood, and death. Robertson and Stadler's incandescent, often personal, annotations garland the book's margins, and respond both to the individual texts and to each other. They provide a conversation: clarifying, complicating, and amplifying. The biographical notes, co-authored and unsigned, are equally as potent (e.g."Gertrude Stein caused 20th-century literature"). As Robertson and Stadler detail below, the construction of the book was in itself a singular and revolutionary act of collaboration. It's possibly the best guide to our convulsive age, and a blueprint for a future of joyous collective change. There are 40 blank pages at the end of the book for notes.
Robertson and Stadler live productively outside of genre and in between the library, the art studio, the kitchen, and the barricade, far from the traditional centres of literature or academia. Over the last decade, I've run into Stadler in various cities—Buffalo, Amsterdam, New York, Vancouver, Toronto—and stayed with him for a few days at his home in Portland, Oregon (so many visiting Canadian writers have bunked in his attic guest room that he's affectionately dubbed it the Poutine Suite). I've met Robertson a few times—twice in Toronto and once in Amsterdam. This interview, however, was conducted entirely by email, over a few weeks in October. Stadler was in Portland; Robertson doing research in London at the Warburg Institute; and I was in Toronto.
Where did you two first meet, and what drew you to each other?
Matthew: I met Lisa in Vancouver in 1990 or so. I think she was still running Proprioception Books. Kevin Killian and Dodie Bellamy brought me up with them. They were like huge celebrities in Vancouver, so I met everyone. But mostly in passing, amidst a crowd. When I really met Lisa was later that year when I arranged for Eileen Myles and Robert Glück to come read in Seattle. At the end of the reading, Eileen told the crowd that she and Bob had to be in Portland the next night and could anyone give them a ride. Lisa and her friends Erin and Dave said yes, and they all drove to Portland together. I met them there. Sadly, no one in Portland knew how awesome Eileen and Bob are, so the reading was attended by me, Vanessa, Lisa, Eric, and Dave. It was a great reading.
Lisa: All that is true! I'd add that we used to have long phone conversations, and that was when we learned that we shared many passions around more obscure books and writers. Matthew turned me on to Suetonius, for example, when I was pretty deeply involved in Virgil studies while writing Debbie: An Epic. A short time after that we discovered our mutual passion for architecture, urbanism, and the work of Rem Koolhaas. I think that's when our friendship took off, became more particular than the happy situation of a shared social circle. And we started visiting one another, in Vancouver and Seattle, then Astoria, and sleeping in each other's libraries. This is a very good way to become very close quite quickly. He installed a big old bathtub up there too, so I really had little reason to come downstairs – except for the feasts and conversations. We often feast together. It has become pretty much the core of our long friendship. Books, food, music, wine, talk.
As David Brazil points out in his bibliography, the year that the book was created, 2011, was the most revolutionary year through which he has so far lived. The same goes for me. Two questions, then: one, did the revolutionary events of 2011—the Arab Spring, Occupy, etc.—prompt, or hasten, the creation of the book? And, two, did you feel that the conversation around those events/phenomena/entities was lacking something that Revolution: A Reader could provide?
Lisa: Yes, the events all over the world last year were part of what inspired us to make the reader. Revolution was also a topic we had been talking about together for several years. I had taught a seminar on the English Romantic poets from the perspective of the radical republican movement of the 17th century, and the English Revolution. Christopher Hill is a favourite historian in this field and Matthew and I discussed his work together. One thing led to another… But our project wasn't made out of a sense of lack, not at all. Just out of a desire to participate in the way that was specific to our sensibilities and thought. We wanted to emphasize the quotidian presence of revolutionary moments, potentials, trajectories, to point out that revolution is not only a grand narrative happening elsewhere, but an event in consciousness.
Matthew: Yes, exactly.
You write in your intro, "Our revolutionary potential is considerable. It has not been erased, so much as we have forgotten how to recognize it." How have we forgotten? And what best allows us to remember?
Matthew: The potential is not forgotten so much as our habit of looking is worn down. We look at others and too often we see a market—resources, needs, acquisition, satisfaction of needs. Reading helps me see. It's engaged but haphazard, purposeful but without a goal. Reading is one kind of "open stance."
Lisa: The reduction of human relationships to the determinism of the market is the fundamentalism we want to thoroughly critique. Market fundamentalism's refusal of history, of difference, of the proliferation of foci—of life, in short—calls forth our tactical exuberance. Our primary tactic in this project has been conversation. There's a turn in the word itself: conversing we face somebody else, some body, and recognize there our own refusal to assimilate an untenable measure. This conversational turn can take place as we face a text, a stranger, a death, a feast, an animal, a lover, anything that offers itself unknowably, unaccountably.
For some, revolution is synonymous with the armed overthrow of governments. For others, particularly in the neoliberal west, even the very idea of revolution is considered antiquated or irrelevant. I know that the whole book relentlessly refutes these claims, but for those who have not had a chance yet to read it, how would you respond?
Matthew: Honestly, I have no quarrel with those views. The book doesn't argue against them so much as it simply opens up contrary realities. The book opens a social space around the word "revolution" and brings us into contact with superb writing. It will be just as engaging for "some," as you describe these imaginaries, as for others.
Lisa: We wanted to, among many other things, bring a lively history to this word, this concept. For many, history has become antiquated or irrelevant. I think we're for absolute anachronism though—letting multiple times flood the present. The proliferation of time is for us a politics. Our stance is historical.
Matthew: Anarchronism.
You write that "every one of these texts is in this book because we have been moved by it, emotionally, intellectually, and bodily." Obviously, the texts were, and are, very dear to at least one of you, but I don't imagine they were all dear to both of you. Or that you were always deeply familiar with particular texts that, for the other, might have been life-changing. There are moments in the book—coincidentally, I'm thinking of the Hazlitt essay—where one of you, Lisa, comes to the defense of an author that the other gently reproaches. Also, there are texts such as the Mavis Gallant excerpt where only one of you, in this case Matthew, provides annotation. What was the criteria for final inclusion in the book?
Matthew: In June or July, 2011, when we agreed that we'd like to work together assembling and annotating the reader, we started making piles of books. Mine in Portland, Lisa's in La Malgache. There was quite a bit of overlap, but a great deal not. In August, I had a gig in Bern, Switzerland, and was able to stay on in La Malgache for a week after that. I brought 70 or 80 books with me. We spread all of Lisa's choices, plus my haul, out on her big dining room table. For a week we sorted and arranged these books, moving them around in piles and sequences, and this way arrived pretty much at the final table of contents.
Lisa: I seem to remember much more overlap than Matthew does. The significant and excellent differences I remember are Matthew's excellent selections around the new world conquest by Spain, and my ongoing obsession with Lucretius and the period of English radical republicanism extending from the 17th century to the early Romantic period. In that process of moving books around on the long table, we fell upon the pleasing device of the human life as an organizing principle. That made it much easier to decide what to keep and what to let go of.
Were there disputes about which texts to include? Were texts excluded because one of you wasn't inspired by the selection, or there simply wasn't room to include them? Could there be a second volume?
Matthew: I don't recall which texts were dear or more dear to whom. I do recall very much enjoying how open we both were to each other's enthusiasms and compulsions. The table also held food and drink, and the talk around it came in bursts of enthusiasm, not rational arguments. I think it's crucial that we conducted ourselves this way, with our appetites and bodies, not cowed by authorities outside the room. We don't know much, but that didn't stop us. Once we were in the texts (I'll get to that) we had arguments and differences.
Lisa: I live in a very good goat cheese region, so there was plenty of excellent stinky cheese. We both love Armagnac; evening conversation was lubricated a little. It was late summer, and the amazing bounty of vegetables and fruits from my neighbours kept us in peak form. I feel it was an ideal process, almost euphoric. A long table hosted a weeklong intense conversation and a book resulted. We have a similar sensibility for the stylistic texture of texts. We are both very demanding! And not really in different ways. At the level of each sentence, the book needed to cohere for us. Smart wasn't enough for us. There had to be significant readerly delight. The difficult part came later, when we were annotating.
Matthew: We packed all the selected books in a huge suitcase that I delivered to Thomas Boutoux in Paris. He and a group of brilliant students from the Ecole des Beaux Arts in Bordeaux (they are all named in the book's dedication) had agreed to be publishers. They turned all the selections into digital files and sent those to Lisa and me. For the next two months, Lisa and I read the selections in sequence, she in La Malgache, I in Portland, and annotated them on a Google document that we could both access anytime. Often we were annotating simultaneously, watching words spring up in the document and replying as we saw fit. This process continued into October, when I came back to France, and Lisa and I joined Thomas and his group in Bordeaux, now running Publication Studio Bordeaux, to make the book. We continued annotating and writing literally up to the final hour before printing.
Lisa: Differences in the balance of comments for various texts doesn't mean one of us was less enthusiastic. There was a problem of time and bodily energy. Mostly the annotations were done in six weeks. I often stayed up working til two or three or later in the morning so that we could be in the document in tandem. That became our signoff for emails and Skype sessions—see you in the document. Imagine annotating 1,200 pages of intense, beautiful, juicy writing in six weeks! Generally, for me, it was 12- to 16-hour workdays. I am a very slow writer. I live alone in a hamlet of only four houses—four humans, and three dogs. So I was in a pretty strict isolation during the whole annotation period. I felt like Joseph Beuys with his coyote in that New York gallery.
The train to Bordeaux was like my ambulance back to the world. That's why it occurred to me that as well as making a book, we were involved in an intense real-time performance experiment. It was a different way of writing than I have ever engaged in—maybe something like the three-day novel competition going on for six weeks, in the virtual space of a Google doc. I am upset that I never got to Mavis Gallant! I have adored her since discovering her work in the Vancouver public library in 1981! When I went to Bordeaux to meet Thomas and his students, there was another amazing feast, cooked literally in a broom closet by the French artist Fabien Vallos, for more than 20 people. And then there was a feast in Paris, held by Thomas and his collaborators at the castillo/corrales gallery, the French publishers of the book. Every stage of this project was celebrated and nourished at a long table.
Matthew: There was very little editing after we had written. In one or two instances disagreements that complicated the annotations were discussed and revised annotations were substituted for the original act. But that was rare. The annotations are the residue of a performance—the performance of reading together—more so than an act of writing and rewriting. No one arranged to split up duties, though some essays (Shelley for example) were so thoroughly and beautifully read by one of us (in that case, Lisa) that the other did not add anything. There could be a dozen more books. I'd like there to be several more, soon, assembled and annotated by readers other than us. Why not?
Lisa: The couple of instances where we reached a point of disagreement in the annotations seemed important to leave in, to represent. It seemed like the lively thing to do. Imagine a six-week long conversation where there was no disagreement! It would be very boring. Not only do I sometimes enjoy a little argument between friends, I'm afraid that as the weeks went on, I became a more disagreeable and grumpy person out of tiredness. Why not show that, why edit it out? It's part of the physiology of both reading and friendship. It's one of the things that happens to bodies. Other people would make a completely different book, and we encourage them to do that! I think that we won't repeat our experience. It would be pointless. We already achieved a book that has the complexity of life in it, that takes its time unfolding its variousness, force and equivocation. We made a book with guts. I'm completely satisfied.
I opened the book again a couple of days ago and found that my wife, Liz, had pressed a False Sunflower between two of its pages. (The flower, from our front yard, had previously been in our four-week-old son's hair.) The particular pages weren't chosen deliberately, but they were from Angela Davis's An Autobiography. In your annotation on one of those pages, Lisa, you write, "For Davis, and for us, reading a book is a revolutionary act. Seeking a collective milieu for that unaccountable reading is what we want to do: the universities will not offer it." Where else do you think readers—and future readers, like our child—might seek out, or cultivate, that milieu?
Lisa: I'm sorry that I don't have the book with me here in London, so I can't refer to the exact context of that annotation. I want to resist right now any anti-academic sort of position. But generally in the present time corporatization and rationalization of higher education, the discursive potentials of the classroom are beginning to be foreclosed. Class size; overworked under-paid sessional teaching labour; the whittling away of even entire departments, especially in the humanities—these things are going to be affecting the quality of thought and conversation and inquiry in the academic setting. We're both very moved by alternative educational models—Black Mountain, for example, in the USA of the 20s-50s, and in Canada, the Kootenay School of Writing.
Basically, though, the milieu we seek is conversational—any sustained exchange between intimates or strangers is the possible site of a transformation of sensibilities and the emergence of an active critique of the present, and an active engagement in history. The fine and accessible traditions of reading groups, of dinner parties, of protest events, of teach-ins, of literary readings—anywhere people gather to speak together is charged with historical force. What is already happening can be intensified, prised open a little further.
Matthew: I would add to that our hope that reading and the relationships reading enacts offer us a stance, a model of relationship generally, that is wonderfully other than market relationships or, say, shopping. So, Revolution: A Reader. To be a reader, with all of our indirection, incompleteness, and mutual uncertainties. To be engaged with one another, rather than being, say, a consumer or a "smart shopper," that awful pinched thing we are all trained to become. So, reading is something we know in our bones, a way we know to be, a political stance. To be a reader, together to be readers.
There are certain authors who get a bit more "play" in the book, both directly and indirectly—Shelley, Dodie Bellamy, Guy Davenport—but Matthew, you write, "I have felt Genet's presence hovering behind every selection in this reader." By the same token, Lisa writes near the end of the book, "It seems that we have never left Lucretius!" I wonder in what different ways Genet and Lucretius are so vital to your conceptualization of revolution?
Matthew: The book is an extended engagement with "the often difficult texture of difference," as the intro puts it, where "a stance that opens unto a movement beyond" might be possible. Genet maintained such a stance throughout his life and in all his art. There is no margin of inattention or complacency, anywhere. Every trace we have of Genet finds him in this stance. Even his contempt is vibrant and complex.
Lisa: This movement beyond is the energetic twist that Lucretius, following Epicurus, calls the clinamen, or uncaused change. How is it that matter, the matter that we are, does not only repeat itself, does not only follow the law of causation, but transforms, or rather leaps into the new? In rereading and gathering and annotating these texts, we kept asking ourselves this question. We tried to stay with the vibrant contempt of the clinamen.
Did the immersion, or re-immersion, in these texts, some of which I assume you may not have looked at it in years, affect your present or future writing projects? Did it nudge you in new directions?
Matthew: Yes, I'm much more at ease with the blurred ecology of reading/writing now. I'm a reader as I am a writer, and that practice feels wonderfully fluid and vibrant for me now. And it is social. I'm sick of the trap of solitary authorship. It's a lie.